How to make the perfect Bloody Mary
(This post may contain affiliate links. Read my full disclosure.)
When you're at the gym and you get this text from your husband:
"Bring vodka,"
…well, you just do it. You drive to the nearest liquor store and buy some damn vodka.
Let's rewind, okay?
Out of the clear blue, I got a hankering for a Bloody Mary. I said to my husband "let's make Bloody Mary's" so we went to the grocery store and bought tomato juice, celery salt and tabasco sauce.
Unfortunately, it stopped right there.
We were vacationing in an area that didn't sell "hard alcohol" on Sundays, so we had to stow our mixers in the minivan and wait 'till we got home. We're mostly beer and wine drinkers and we couldn't remember the last time we'd tried to buy actual liquor, so we're not exactly sure if Texas is behind the times or not.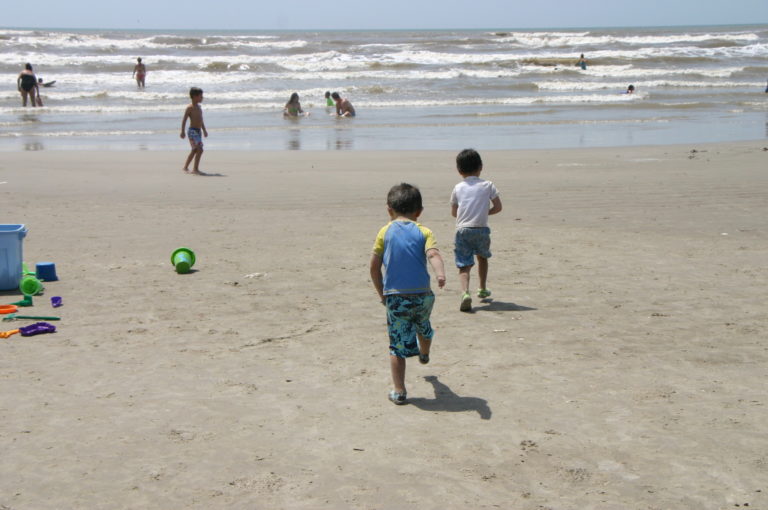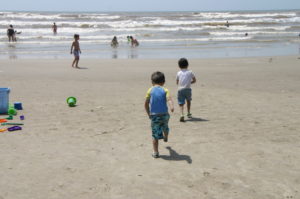 Can you buy a bottle of vodka at three in the afternoon on a Sunday? Back in the day, I remember having to wait until noon on Sunday to buy beer, but that was a long time ago.
You might also like: Basic Mimosa Recipe
So…happy ending. I bought the vodka. We used the fixings and we did a little bit of experimenting. I am happy to report that I've managed to create the perfect Bloody Mary!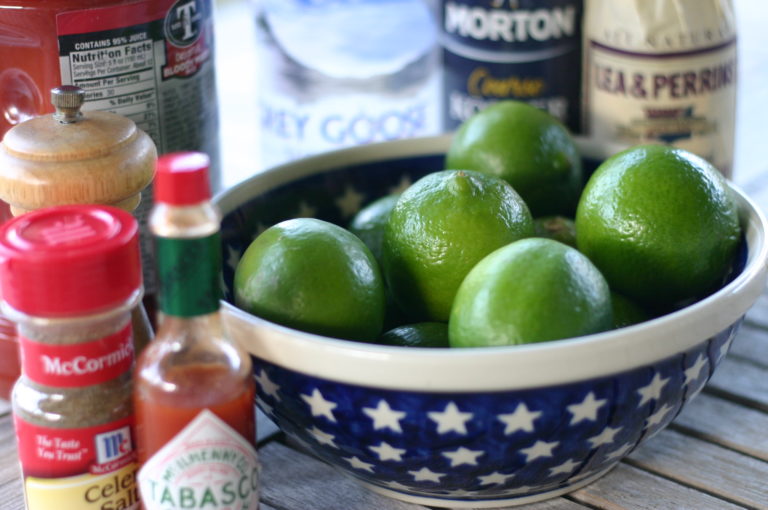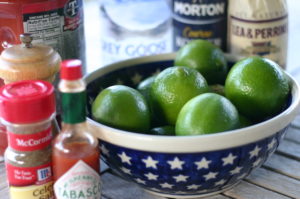 You will need these ingredients:
Vodka (we used Gray Goose…not sure if the spendy vodka actually makes a better Bloody Mary or not.)
Bloody Mary Mix – we like V-8 Spicy or Original Mrs. T's
Celery salt
Black pepper
Tabasco sauce
Worcestershire sauce
Kosher salt
Beef broth or bullion
Fresh lime
Green olives
Boiled, peeled shrimp (I use medium/large)
Moisten the edge of the glass with lime juice and dip the rim in salt. We actually used Bloody Mary salt on these, which adds a different bit of color and flavor, if you can find it.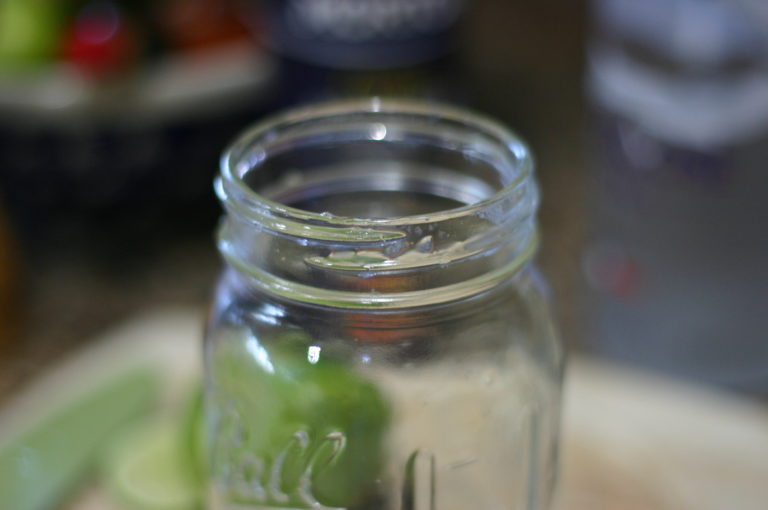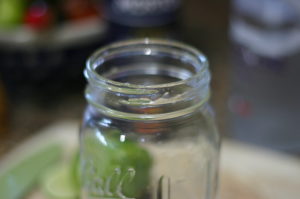 Fill the glass with ice, pour in one shot of vodka. I'll confess to not owning a jigger so we just eyeballed it. Ours might have been a wee bit strong. Ahem.
[Tweet "Looking for the perfect Bloody Mary recipe? Look no further! #cocktails"]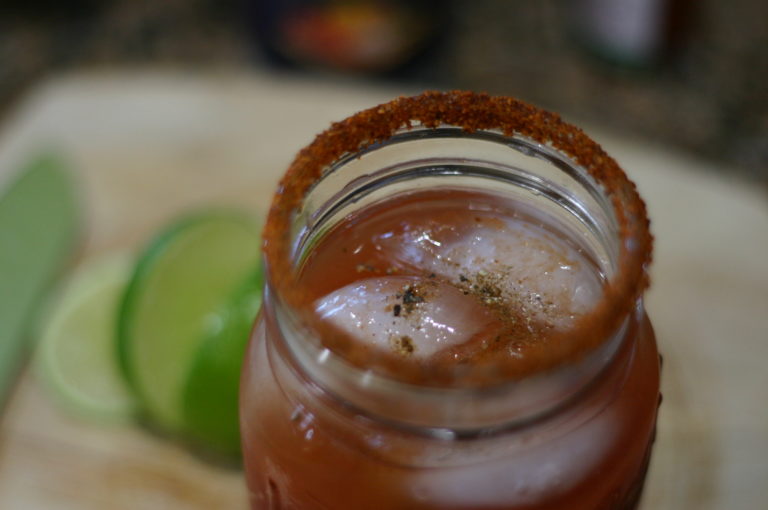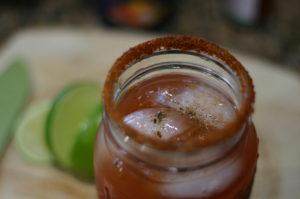 Fill with tomato juice. Add a dash of tabasco, a dash of Worcestershire sauce and about a teaspoon of beef broth. Add black pepper and celery salt to taste, and stir lightly. If you're not a fan of spicy, you can use plain tomato juice and cut out the tabasco sauce and pepper.
I think the shrimp and olive garnishes are a fun, unique touch, but you can also use lime wedges, pearl onions and the traditional celery stalk. You can also adjust the recipe to make these by the pitcher.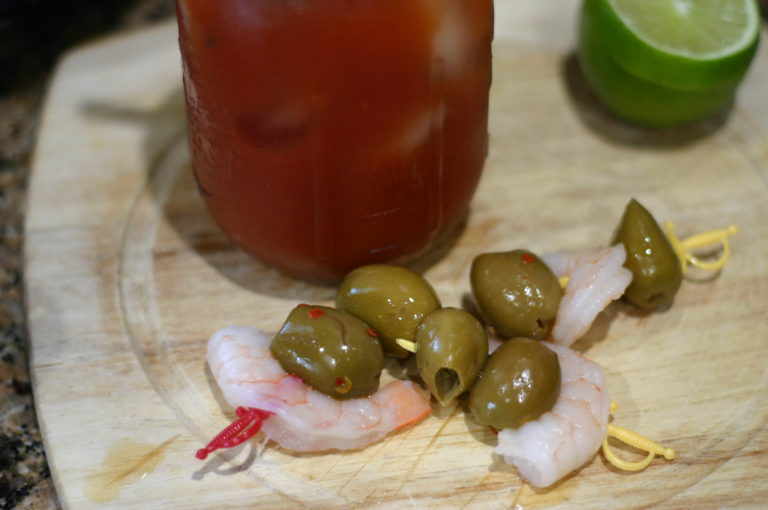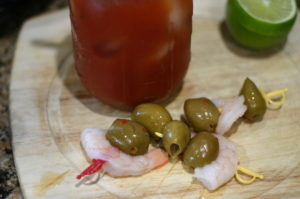 I love a good Bloody Mary, don't you? These are perfect for a brunch or any kind of get together…or just because. Give this one a try!
If you have a "drink recipe" or "favorite cocktails" board on Pinterest, use the image below to pin for later.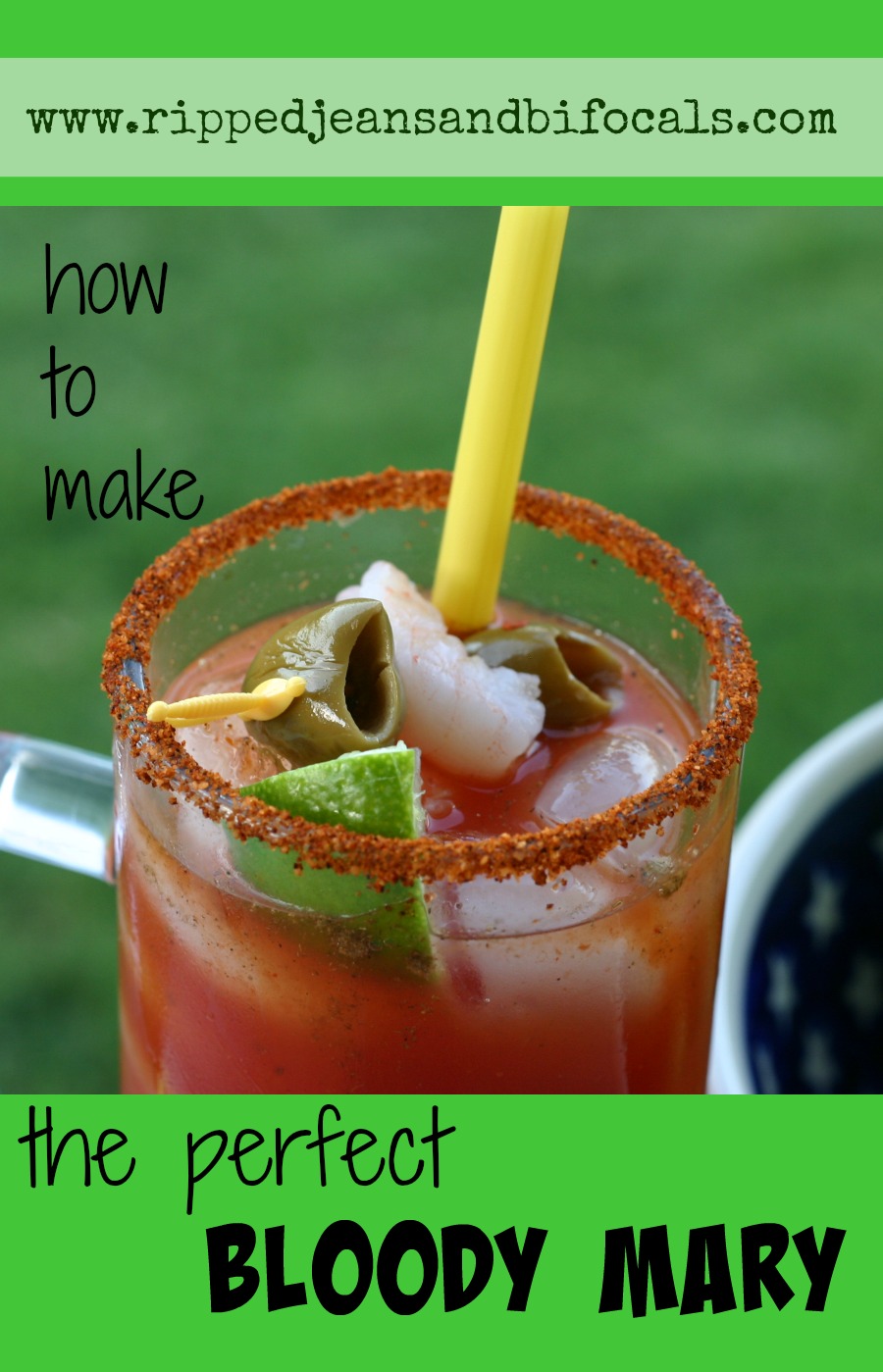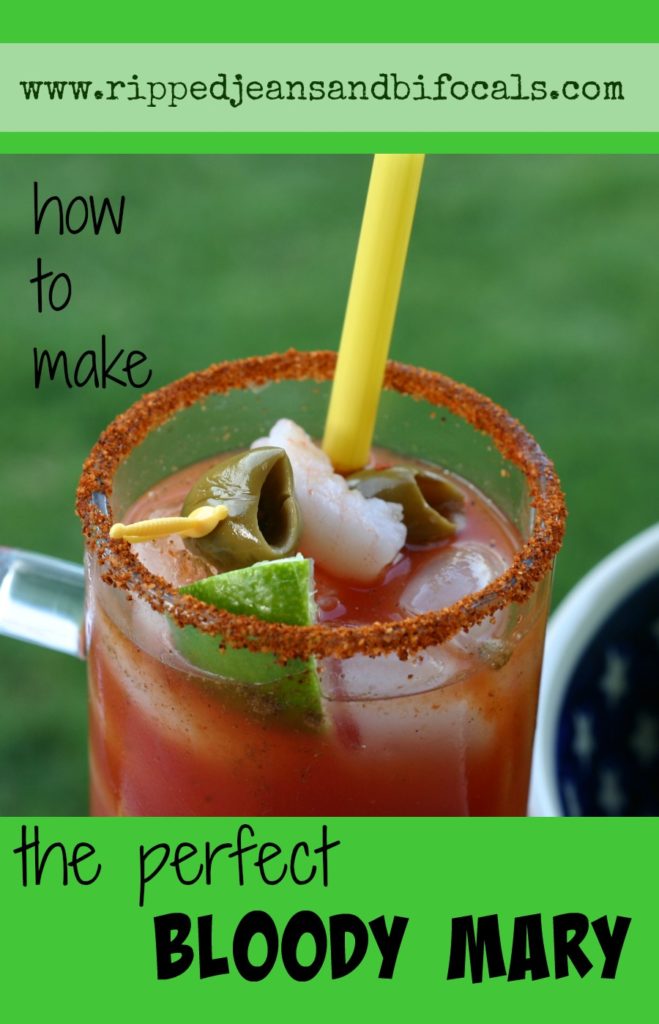 If you've enjoyed this post, please follow me on Facebook. You can also follow out my "Drinks" board on Pinterest for more great ideas:
Follow Ripped Jeans and Bifocals's board Drinks on Pinterest.
Click the button below to vote for me once daily! Thanks for reading!