Awesome new Crayola products that are fun at home and on the road
(This post may contain affiliate links. Read my full disclosure.)
This post was written in collaboration with Crayola. All opinions are mine. Disclaimer: We are a participant in the Amazon Services LLC Associates Program, an affiliate advertising program designed to provide a means for us to earn fees by linking to Amazon.com and affiliated sites. This post may also contain affiliate links to other sites where I will be paid a commission by the seller if you make a purchase. 
We are a traveling family. I am a big "experiences over stuff" person and I'll take any opportunity to show my kids the world outside of our small community, whether that be the town 60 miles down the road, another state or another country.
[Tweet "Awesome new Crayola products for traveling families @crayola #Crayola"]
Awesome new Crayola products that are fun at home and on the road
One of the challenges of traveling with young kids is all the stuff you have to cart around with you. We're past the diaper phase so that allows us to travel fairly lightly but whether you're on a plane, hanging out in an airport, in a car or having some downtime at your hotel room, kids need something to do…and we need kids to have something to do.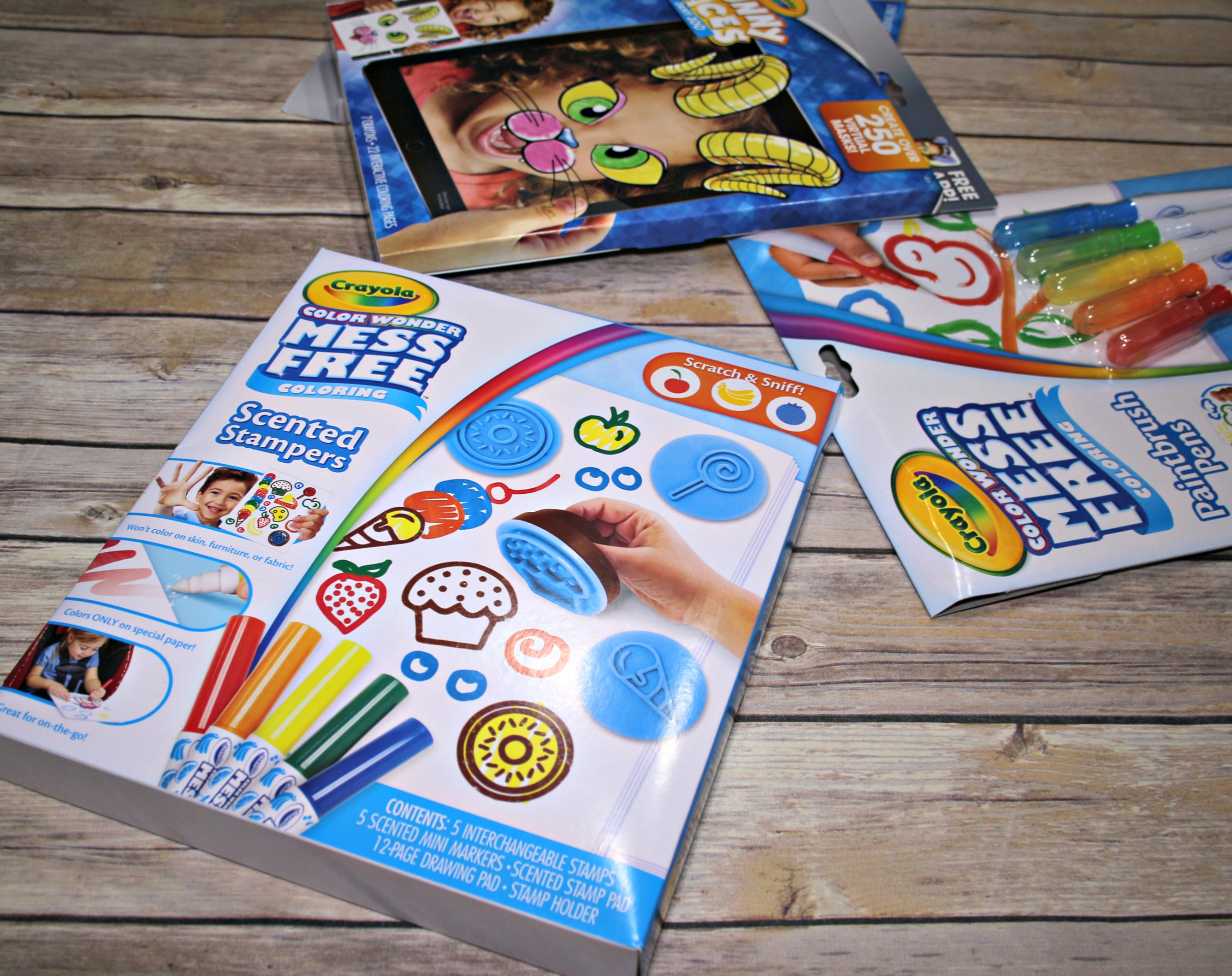 I love these fun new products from Crayola that allow us to have fun and get creative no matter where we are. And yes, my kids use electronic entertainment when we're on trips but they want to and need to unplug when we're on the road and these new Crayola products are the perfect travel companions.
We slid this Color Wonder set into our luggage when we traveled to Walt Disney World for the Disney Social Media Moms Celebration last month. I knew we had a pretty jam-packed agenda but I always like to pack a quiet activity just in case.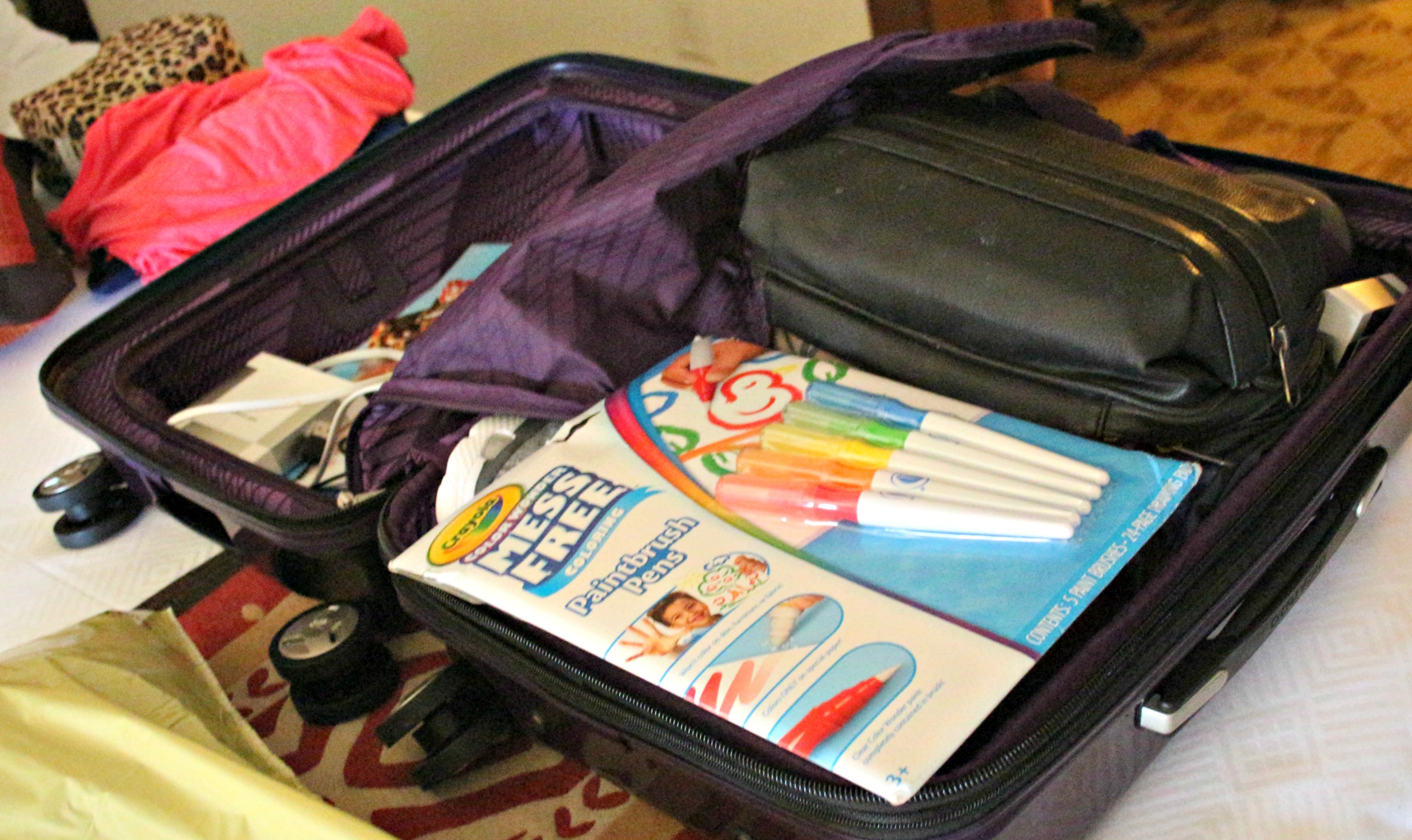 Guess who got up with the chickens (or in this case the Zebras and the Wildebeests!) and needed something to do while mama had her coffee? This was PERFECT.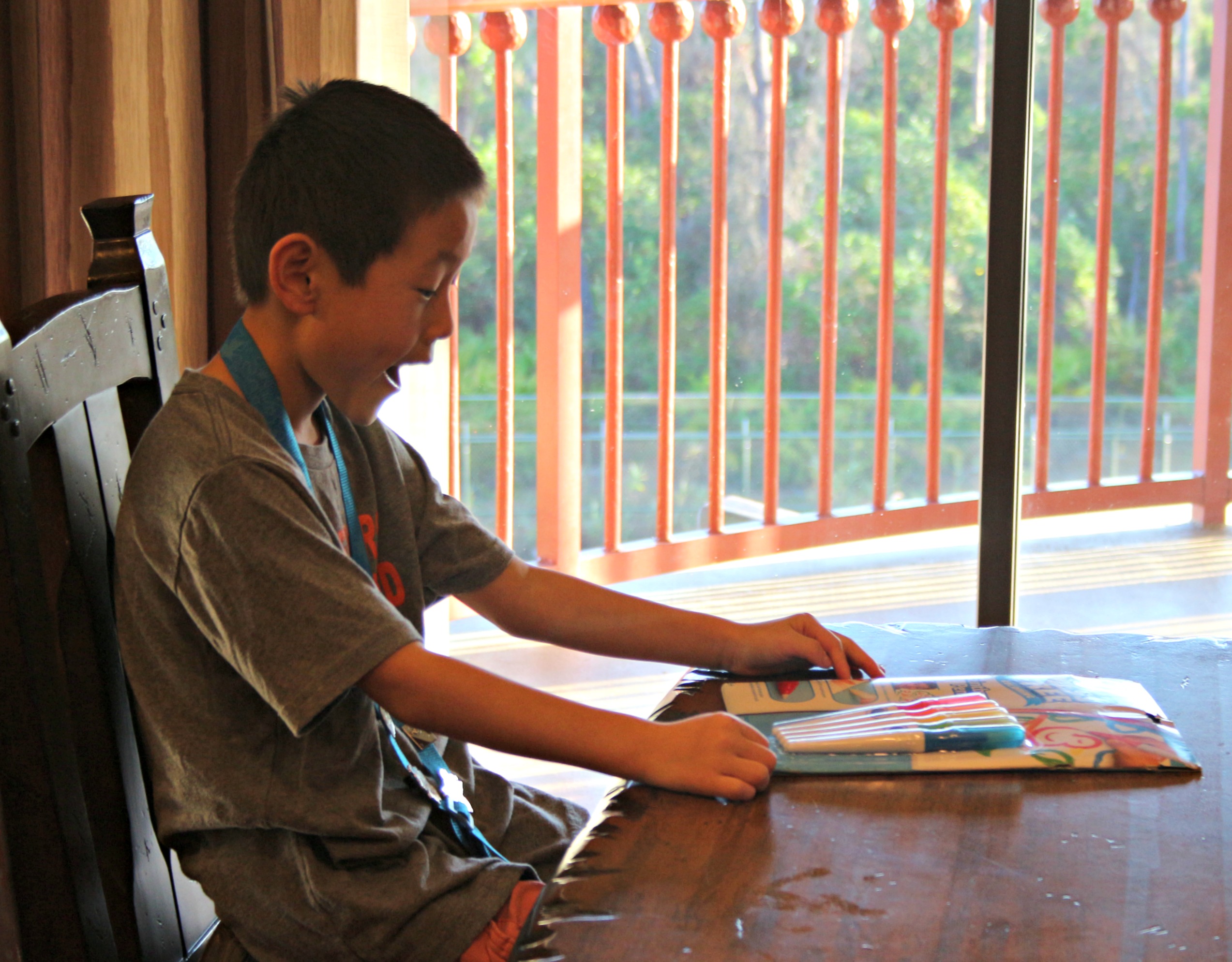 I love Color Wonder products because the color only show up on the Color Wonder paper. I'm not sure how Crayola does this but it's MAGIC. These are perfect for the traveling because there's no mess and no worry that your kids are going to color on something that doesn't belong to you, like an airplane seat or the table in your nice hotel.
We'd been home from Disney for barely a week and we were loaded up and off again! We were invited to stay at Thousand Trails Lake Conroe RV and Camping Resort during our spring break. This was the first time I'd taken my boys on a trip without my husband and we had the BEST time.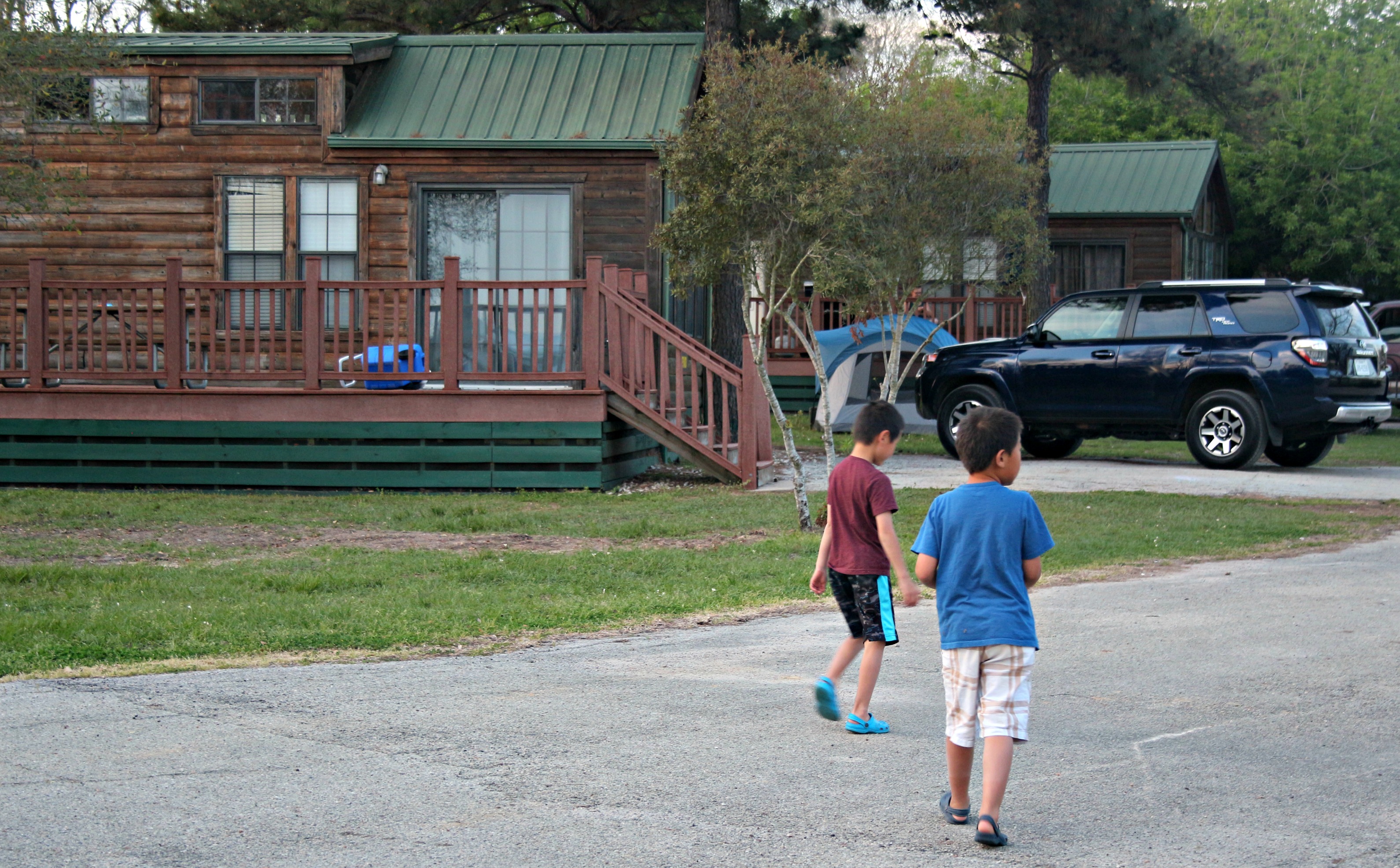 We stayed in a cabin called The Vineyard that had most of the comforts of home. There was a ton to do at the resort but we enjoyed a few hours of quiet rest time back in our cabin every afternoon. We played board games, read books and made some awesome pictures with our Color Wonder Markers and Color Wonder stamps.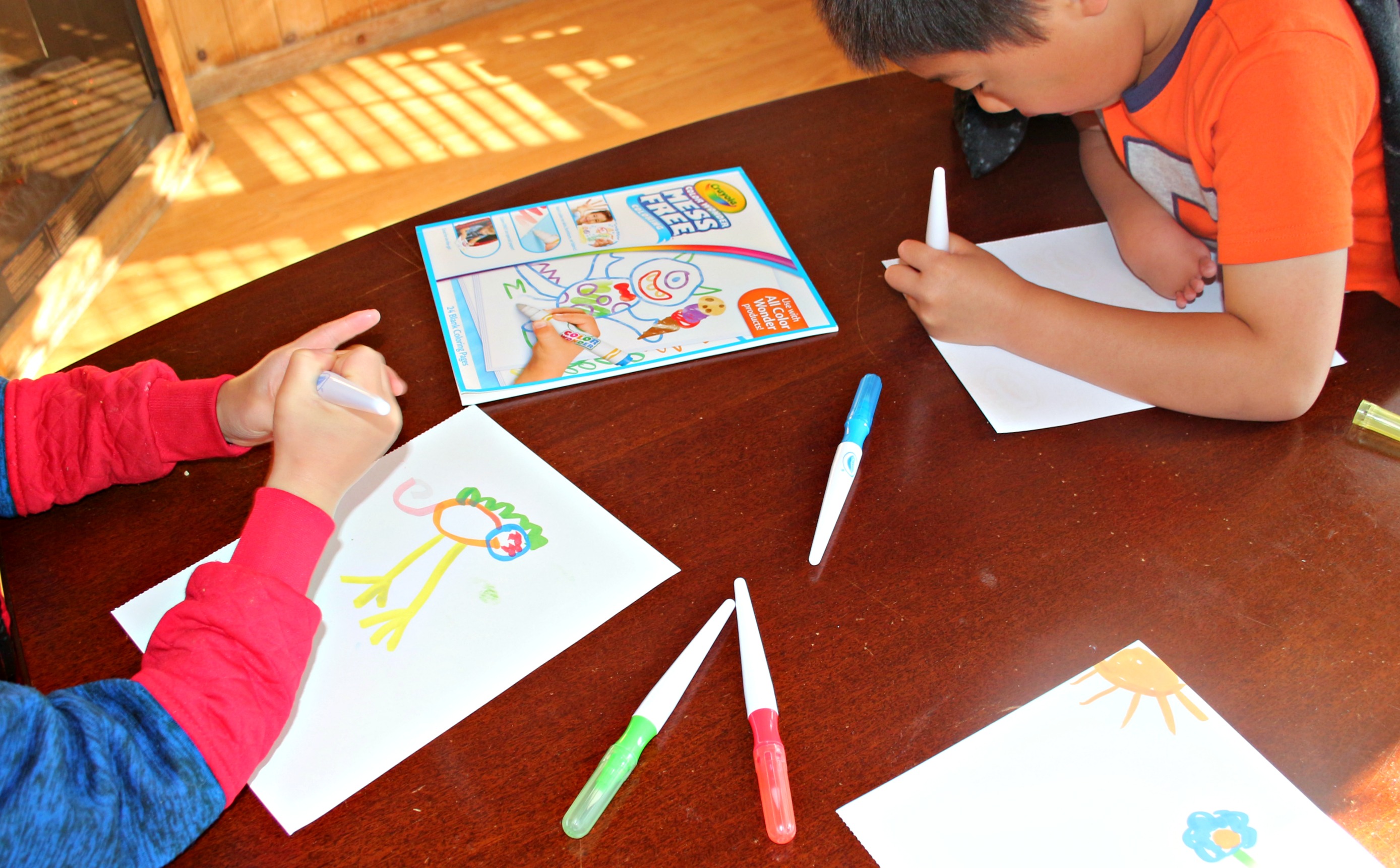 This set of Color Wonder stamps is really cool. It comes with a chocolate-scented ink pad and the markers are scented, too. They smell like blueberry, cherry, orange, lime and banana. My kids can stamp and draw and create endless fun things with these scented stampers. It's fun to see the color from the markers appear on the paper.
It's great for travel since the ink won't appear anywhere other than the special Color Wonder paper. Wherever you use your Color Wonder products, the ink stays on the paper and only on the paper. I love that there's no mess to clean up. Kids are messy and we accept that but it's nice to have one fun activity that doesn't make a mess.
We also got the chance to review the new Color Alive Funny Faces. While this isn't technically an unplugged activity, it does allow us to flex our creativity. Crayola Color Alive is a free app you can download via the Google Play Store or the iTunes store. The Color Alive app does so many cool things that we haven't even begun to dig into but it works with this Funny Faces package in such a fun way.
Your kids (and maybe you, no shame!) can color and create virtual masks that can be scanned into photos and animated. If your kids are interested in your Geo filters for Facebook and Instagram, they will LOVE this, and it's just for them!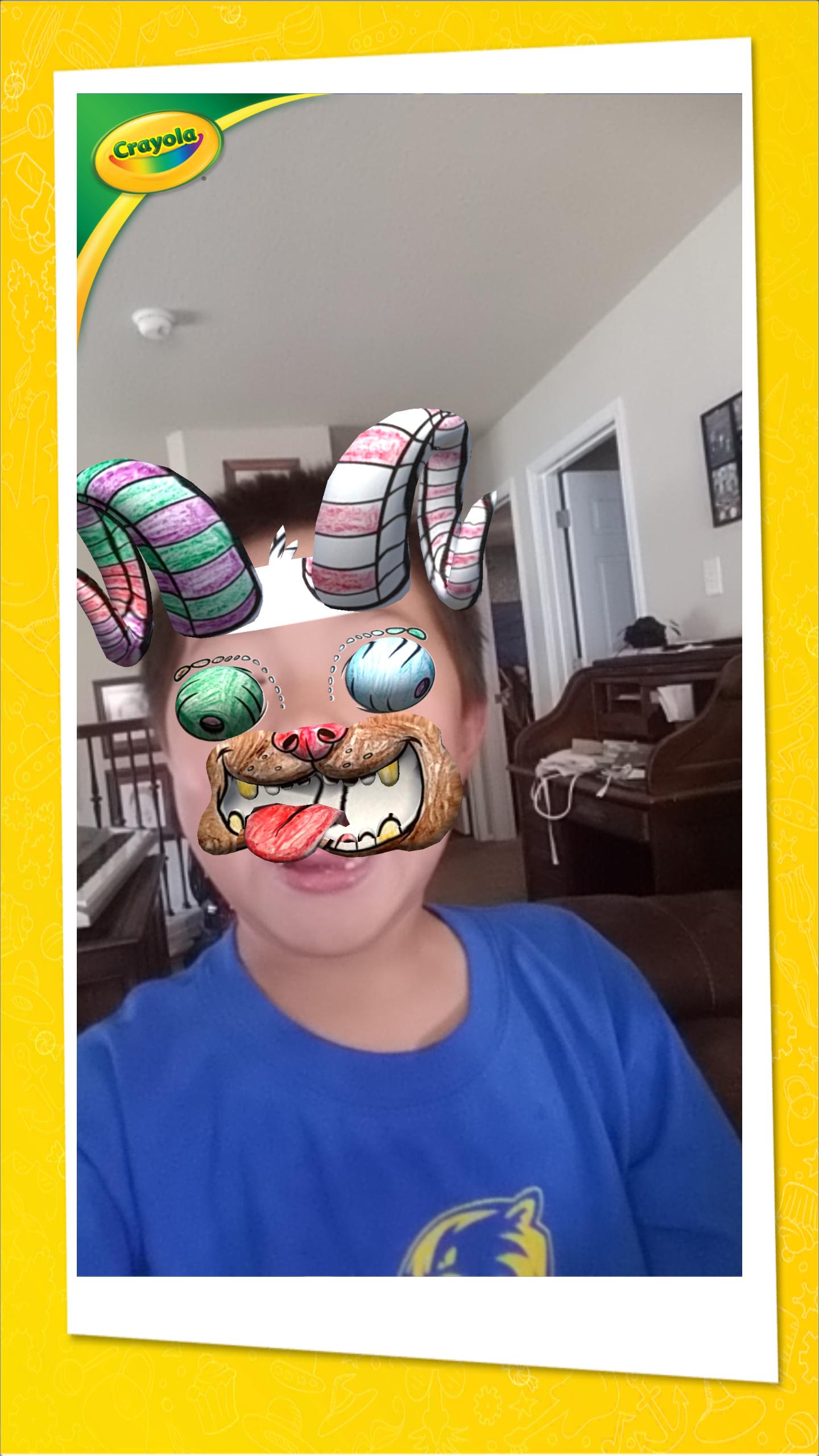 Your kids color their virtual masks with regular Crayola crayons and then you load them in to the Color Alive app – it's really easy. Once you load the mask in, you can use it as you would a Geo filter and create fun pictures and videos. The heads, eyes, and mouths are interchangeable so you can create some really fun and crazy looks.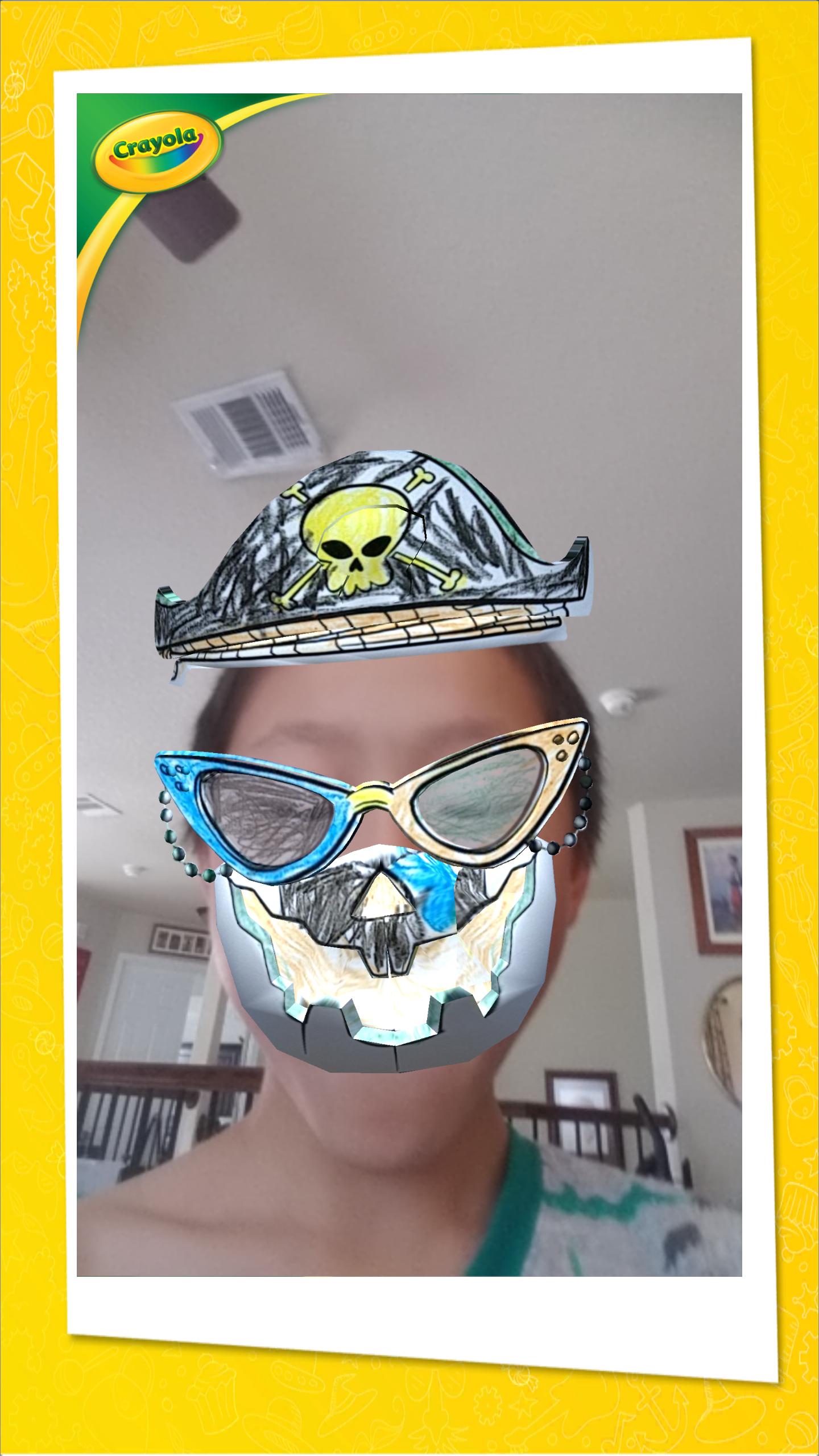 What really makes this fun is the video capability, plus the sound effects and other special effects:
As you can see, this has the potential to be quite entertaining. Funny Faces entertained my kids for an entire afternoon at home. If you're taking this on the road, I recommend you color the pictures and load them into the app before you leave so your kids can entertain themselves with new combos of funny faces while you're traveling. And, I'm not gonna lie…I was just as into this one as my kids were, maybe more!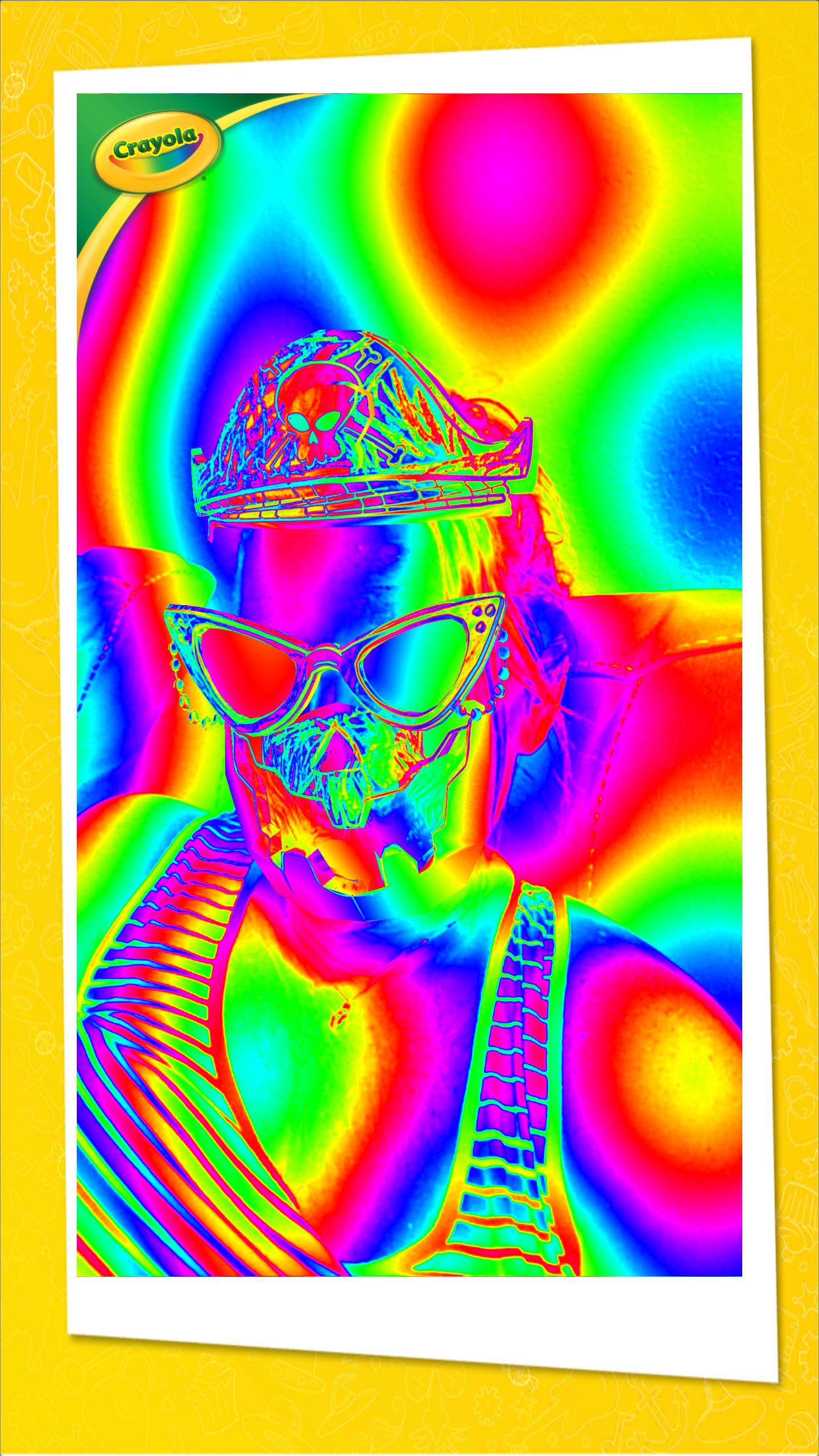 If you're looking for something fun to tuck in your travel bag, check out these fun new Crayola products. These are great things to enjoy at home or give as gifts, too. I loved Crayola crayons as a child and it's fun to see how far they've come with creating these new activities that my kids can have fun with.