Easy pork carnitas with homemade salsa
(This post may contain affiliate links. Read my full disclosure.)
This shop has been compensated by Collective Bias, Inc. and its advertiser. All opinions are mine alone. #Great4Grilling #CollectiveBias
When summer rolls around we always think about backyard entertaining. Breaking out the croquet and badminton sets, throwing a party and grilling for a crowd. That's always fun but sometimes you just have to make your own occasion like "because it's Friday" and "because tacos sound really good" and because "convincing my husband to grill sounds better than turning on the oven."
We slapped together this backyard fiesta meal starring these easy pork carnitas in half an hour. This is one of the easiest, best and most fun meals I've put together in a long time. You don't always need a special occasion to put some extra "oomph" in your dinner plans and it doesn't have to be difficult, expensive or time-consuming.
Tacos are always a big hit with my family and I've found a new family favorite. I've always been a fan of the pre-seasoned pork tenderloins – because easy – but this was the first time I used one for tacos. This won't be the last time because these easy pork carnitas turned out seriously good.
[Tweet "Easy pork carnitas with @SmithfieldFoods #Great4Grilling "]
We use the Smithfield Applewood Bacon Loin Filet because I'm a firm believer that everything is better with bacon. Everything. We didn't have to do anything other than fire up the coals and slap this baby on the grill. When it was fully cooked, we let it rest for a few minutes and the shredded the meat. Smithfield marinated fresh pork has a bunch of great flavor options that would make great, easy dinners starting with the grill. Smithfield Peppercorn Garlic Tenderloin, you're next.
It's the season, right? We live in a warmer climate so we grill almost all year around but there's just something about the chillaxed pace of summer that inspires easy meals on the grill, right?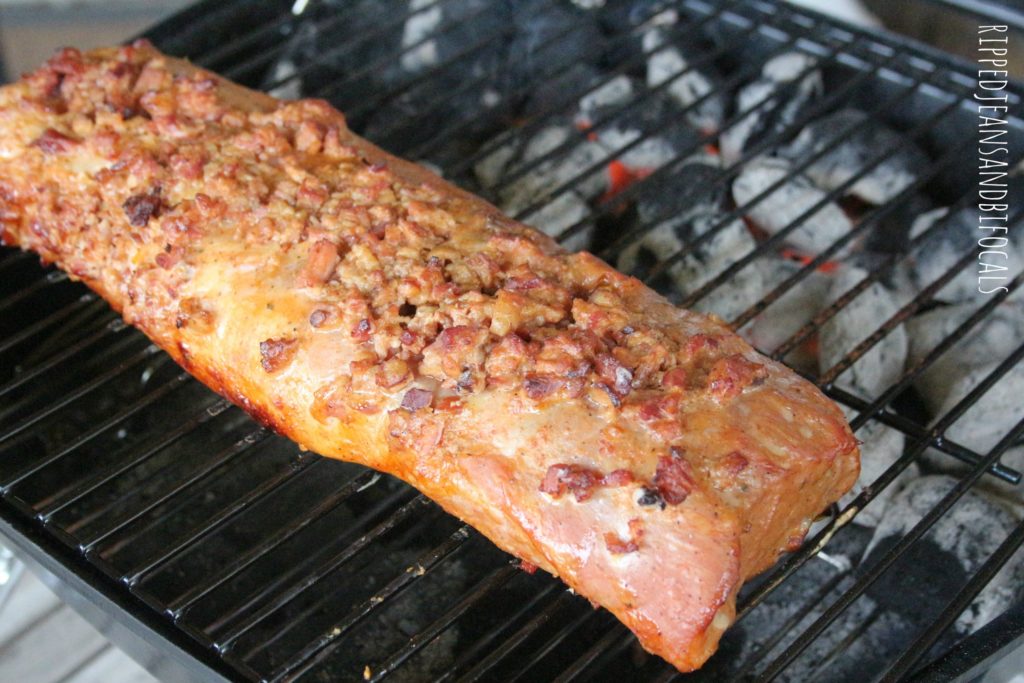 While my husband was outside grilling I threw together some homemade salsa and homemade guacamole. I'll tell you a secret – I used to buy my salsa and guac at the deli because I thought it was too difficult and time consuming to make my own. It's really not and once you see how easy and inexpensive it is to make these awesome taco toppings from scratch, you'll do it all the time.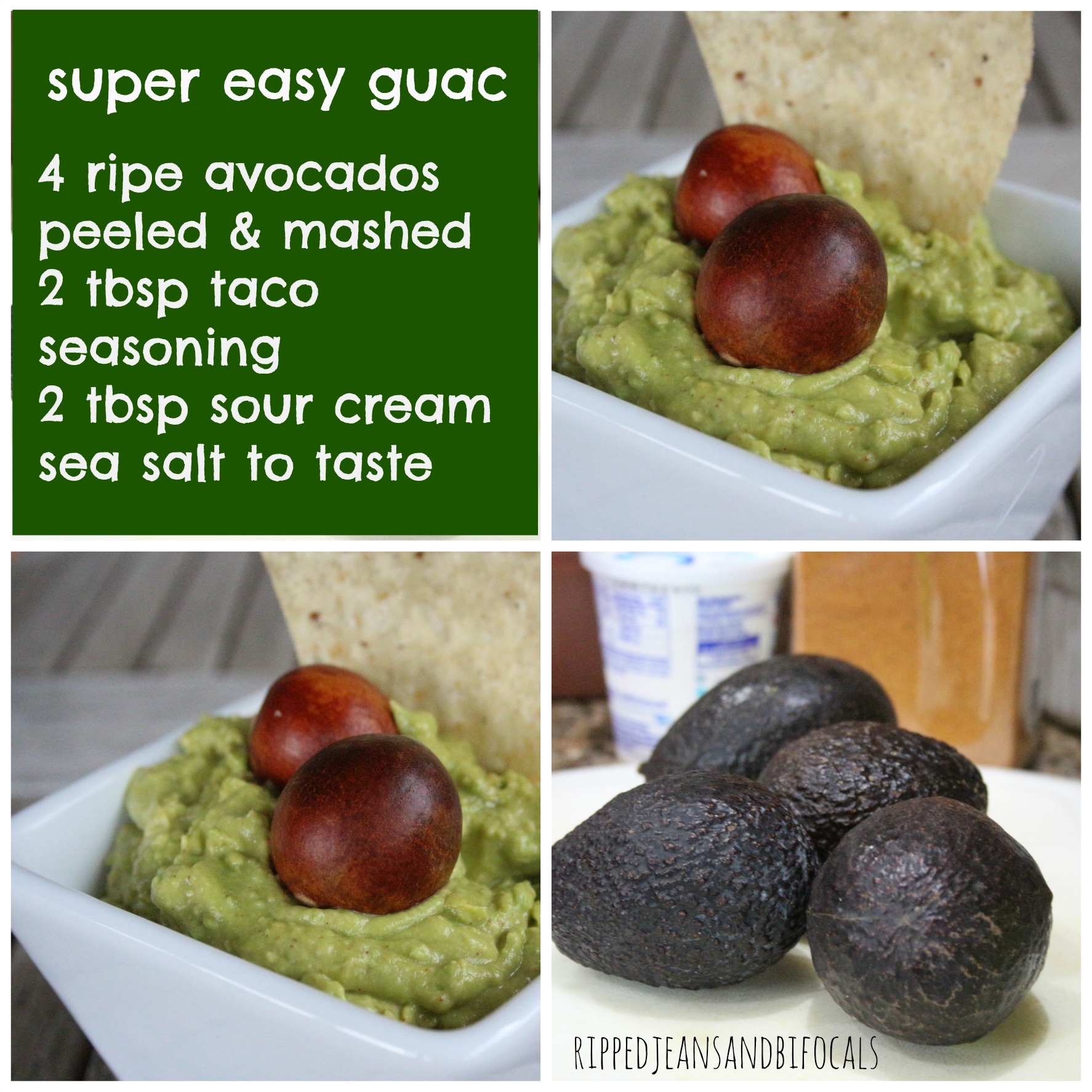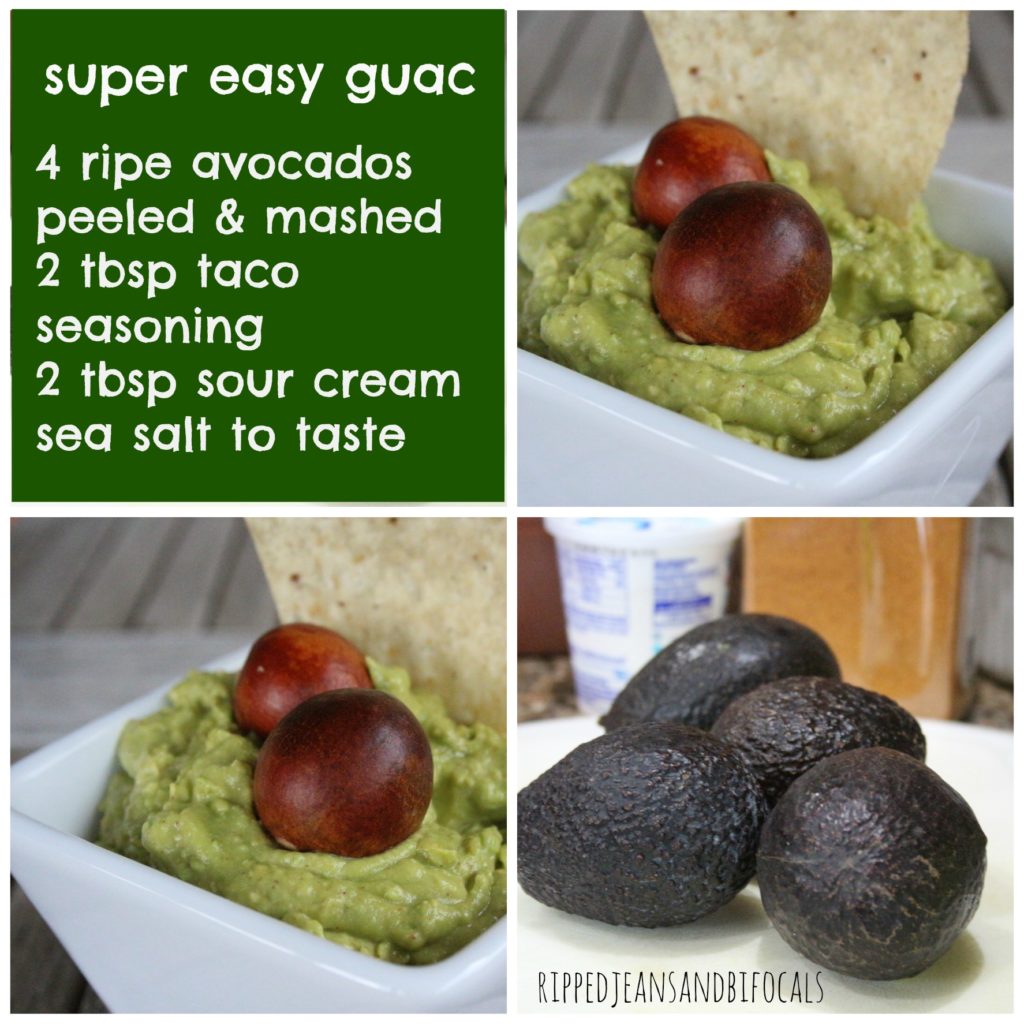 We served the shredded pork on corn tortillas and topped with guacamole, Pico de Gallo, cheese and sour cream. When I realized I hadn't thought about a side dish, I dumped some tortilla chips into a bowl and called it good. They were actually perfect to scoop up all the homemade yumminess of the guacamole and Pico de Gallo.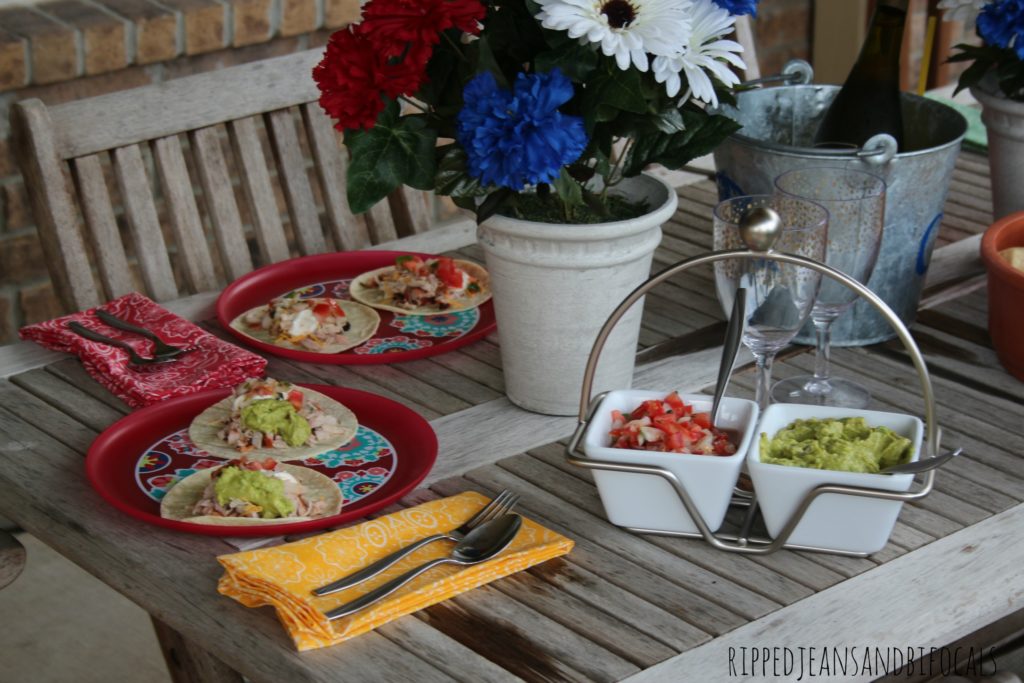 I love how this turned out. I put a smidge of extra effort into making my table look pretty and just like that, we had our own Friday night party on the patio for no particular reason at all.
This is a super-easy meal to recreate on a weeknight or when you're busy and don't want to spend much time in the kitchen. Being in a hurry does not mean you need to sacrifice flavor. These easy pork carnitas are nutritious, good looking (I love pretty food) and did I mention, my family loved it?  I served something they didn't like as well a few nights ago and one of my kids asked me "why can't we have those tacos on the patio again?"
Smithfield marinated fresh pork can be purchased at Walmart – look for it in the meat section with the other fresh pork: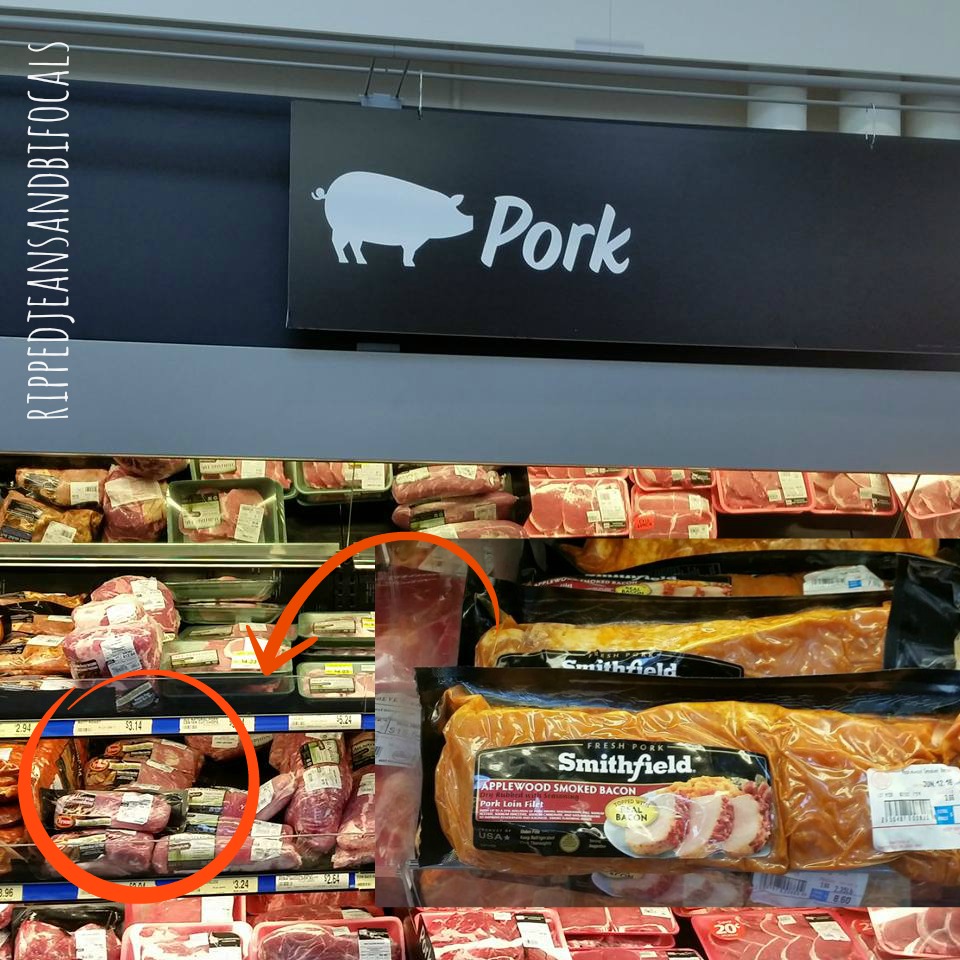 Why not indeed? We need to have another taco night soon – and so do you.
And as you can see, we went super fancy with our dessert. Popsicles. Everyone was happy.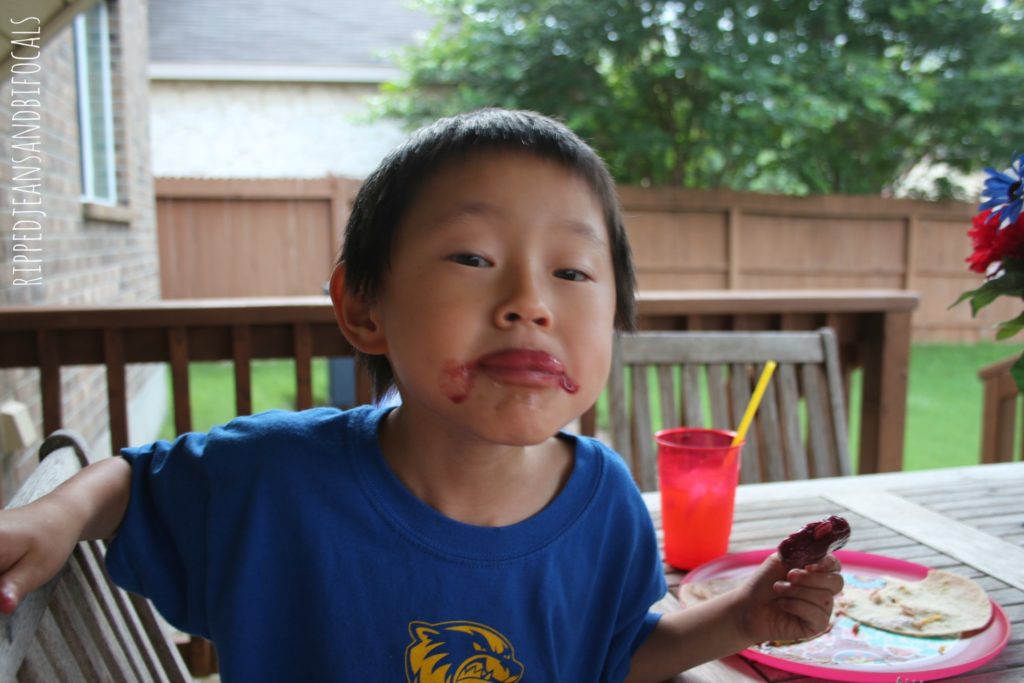 If you have a "taco" board on Pinterest, click the image below to pin. And, if you don't have a taco board, you should make one. Everyone should have a taco board. You can also pin this to your "grill recipes" or "easy meals" boards.


If you want more awesome ideas, check out this video to see how you can make delicious Smithfield Pork and Potato Planks Recipe! #Great4Grilling #ad:
https://www.youtube.com/watch?v=pWTcNx3YqAg
Thank you for reading!

Let's be friends!
If you enjoyed reading this post, please give me a vote on Top Mommy Blogs my clicking the button below. It's super easy and helps my site A TON.