Things to do in Driftwood Texas
(This post may contain affiliate links. Read my full disclosure.)
If you are looking to explore Texas, don't skip over the small towns. Here are five don't miss things to do in Driftwood Texas.
Things to do in Driftwood Texas
Small Texas towns are the best. While the mega cities like Dallas, Houston, Austin and San Antonio offer lots of fun, I don't think they come close to the small town charm and hospitality of cities like Driftwood Texas. Whether you plan a day trip or stay a weekend or longer, you won't lack for fun things to do in Driftwood TX.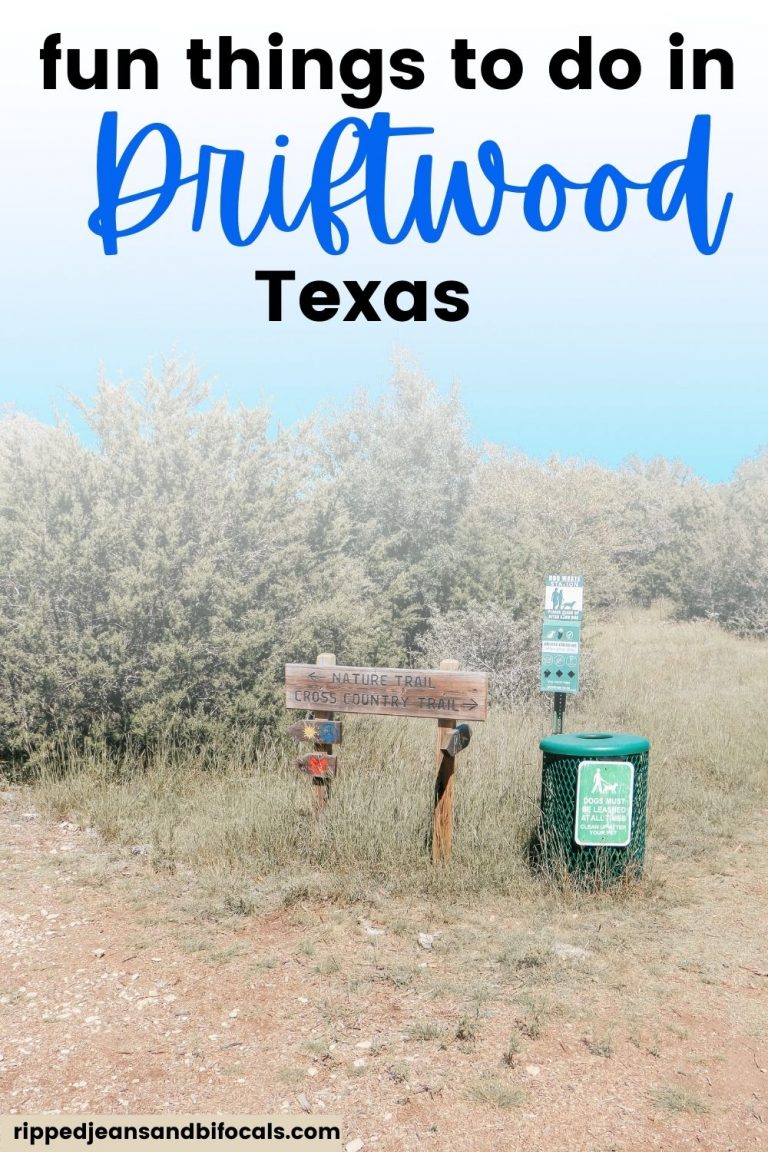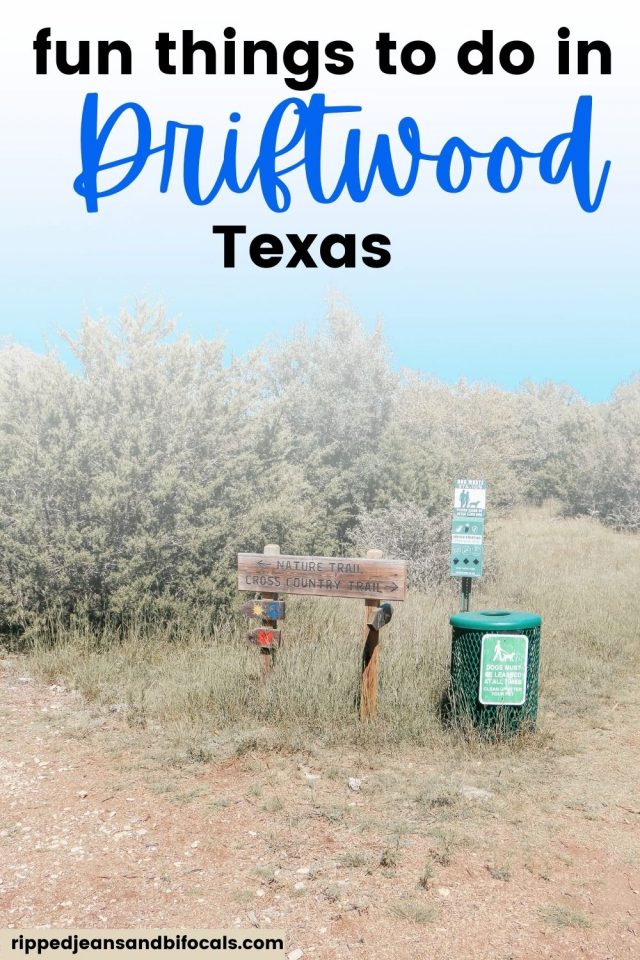 We are a participant in the Amazon Services LLC Associates Program, an affiliate advertising program designed to provide a means for us to earn fees by linking to Amazon.com and affiliated sites. Thanks so much for supporting us.
But where is Driftwood Texas, anyway?
Driftwood is in Hays County, not far from Austin. Although some might call Driftwood a suburb of Austin, it has a unique charm all it's own. If you live in Austin or are visiting Austin and looking for a great day trip option, these things to do in Driftwood Texas can help you plan a fantastic little adventure. Austin TX to Driftwood TX is a short drive but it Driftwood has it's own unique vibe.
Driftwood is about 80 miles Northeast of San Antonio – an hour and change, depending on traffic. This is a great length for a day trip or a weekend getaway. Driftwood is 187 miles from Houston and 217 miles from Dallas, putting your drive in the three-hour ballpark.
Looking for a room? I always have great luck with Booking.com. It's easy to compare amenities and prices on their platform.
Salt Lick BBQ
Salt Lick BBQ in Driftwood is what put Driftwood on the map for me. If you love good BBQ, this stop is an absolute must. I think eating at Salt Lick is one of the BEST things to do in Driftwood Texas and that everything else is just gravy. Or, BBQ sauce.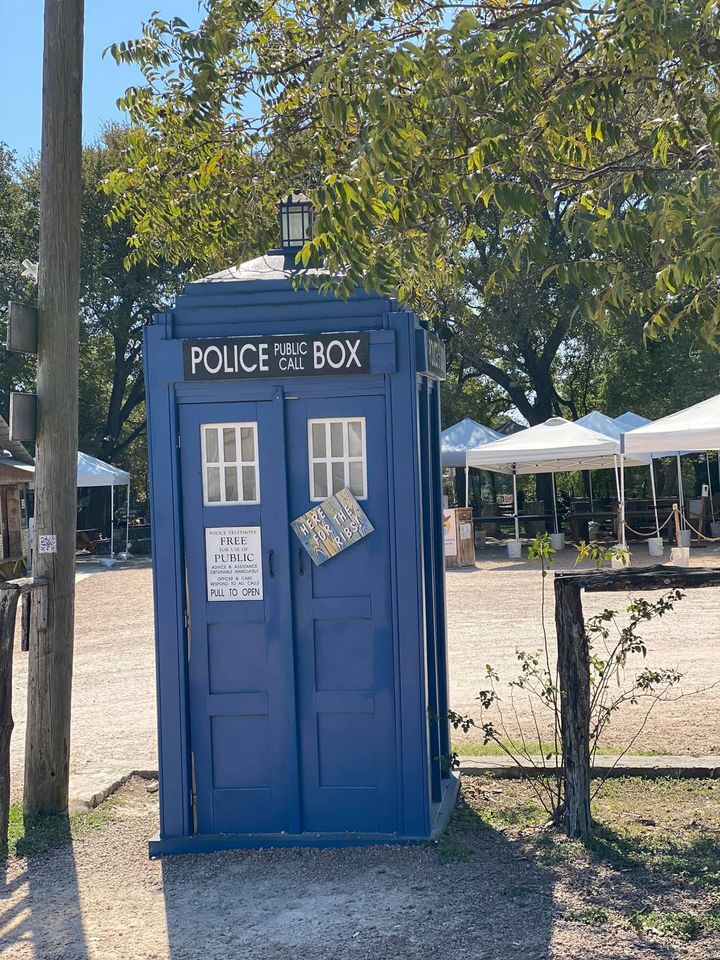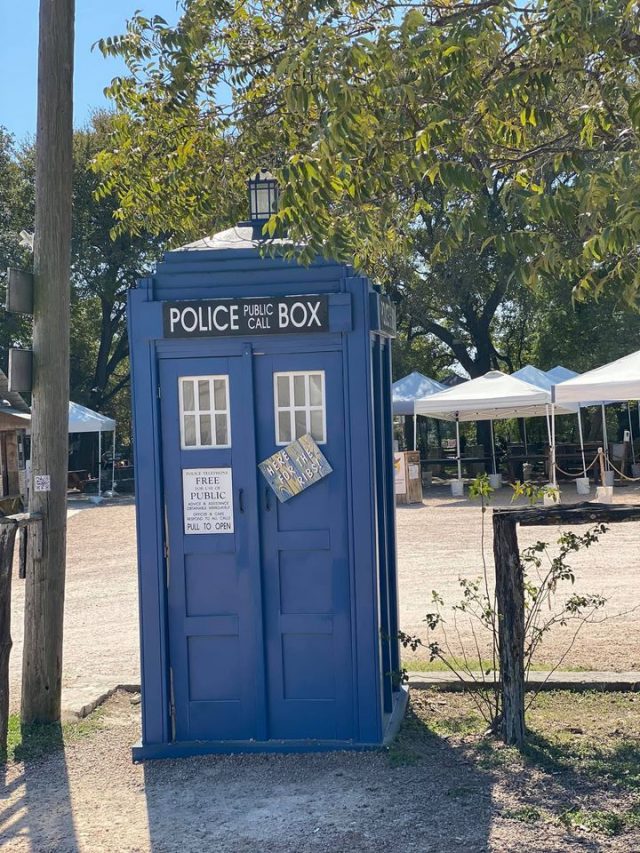 Salt Lick BBQ in Driftwood (there's also a Round Rock location and airport locations in both Austin and DFW) offers both indoor and outdoor seating. It's very popular so if you go on a weekend, be prepared to wait a bit.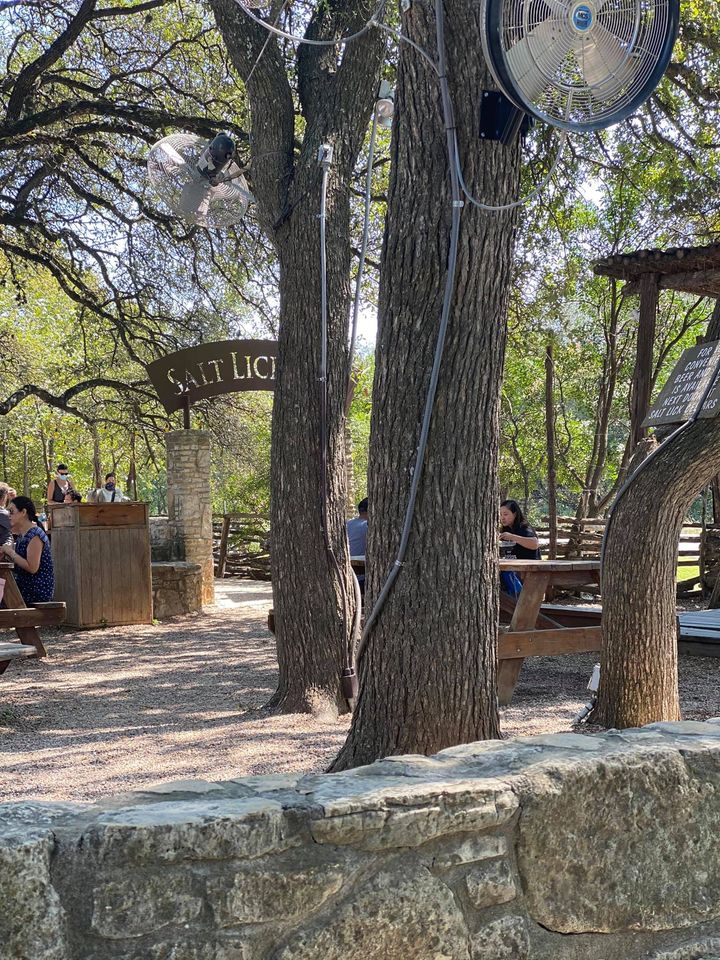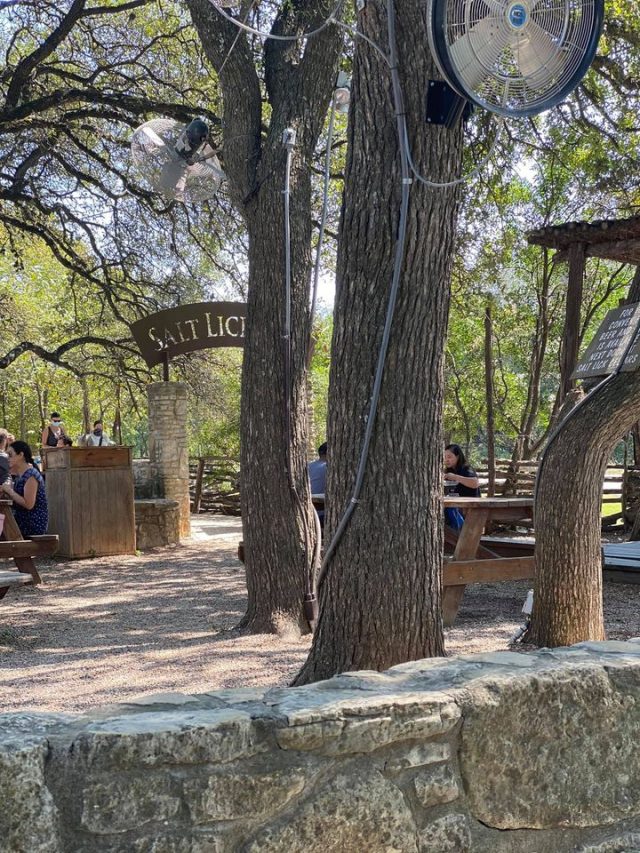 You can order family style, which is all you can eat. If you're hungry or have some champion eaters in your group, this is what I recommend. You can also order by the pound or order a plate. I've had the turkey, sausage, brisket and pulled pork and they're all fantastic.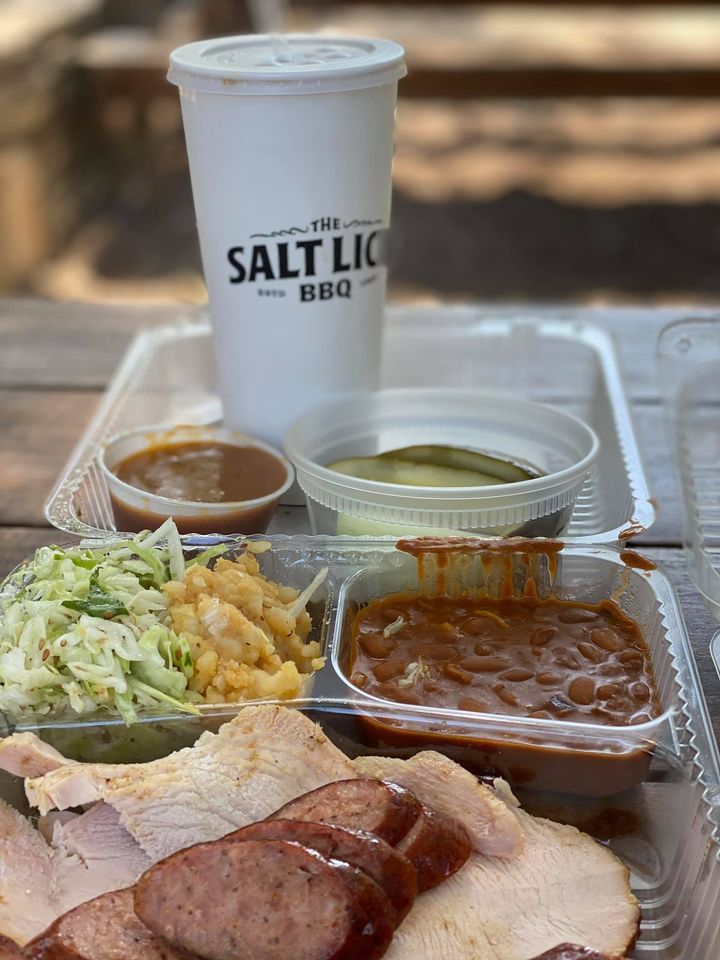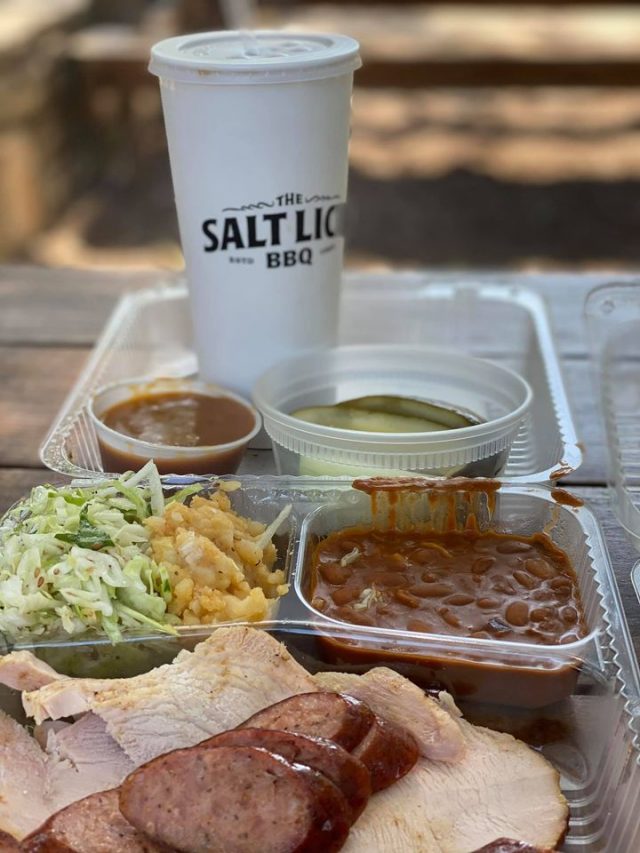 How well a BBQ joint does with a smoked turkey breast is my litmus test of great BBG and Salt Lick BBQ in driftwood does not disappoint. If you've still got room after you eat your fill of delicious BBQ, their desserts are incredible, too. I recommend the peach cobbler.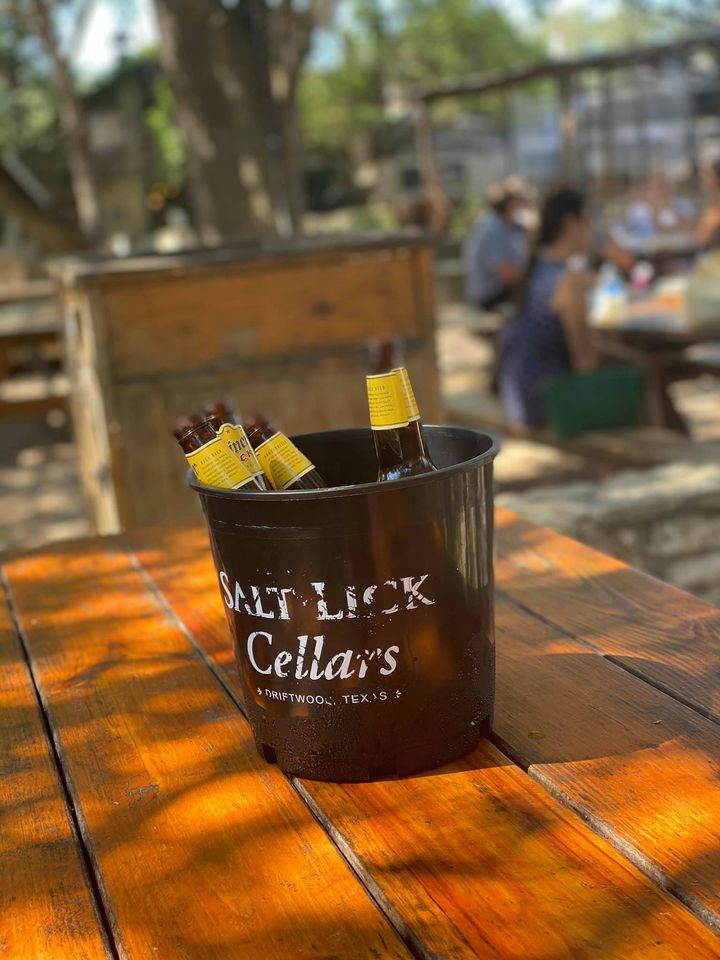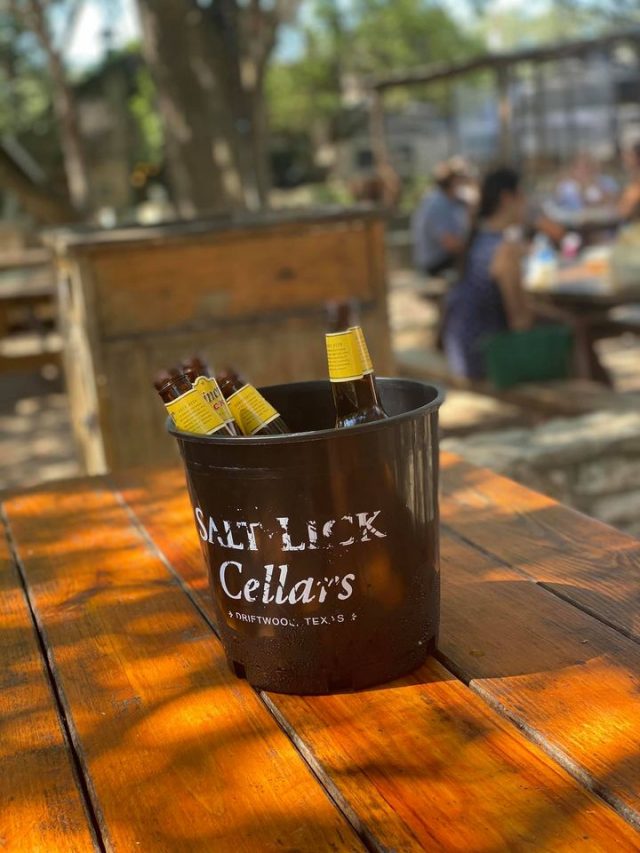 You can grab wine or beer from the adjacent Salt Lick Cellars. The patio is very shady and relaxed. It's a great place to enjoy a relaxed afternoon.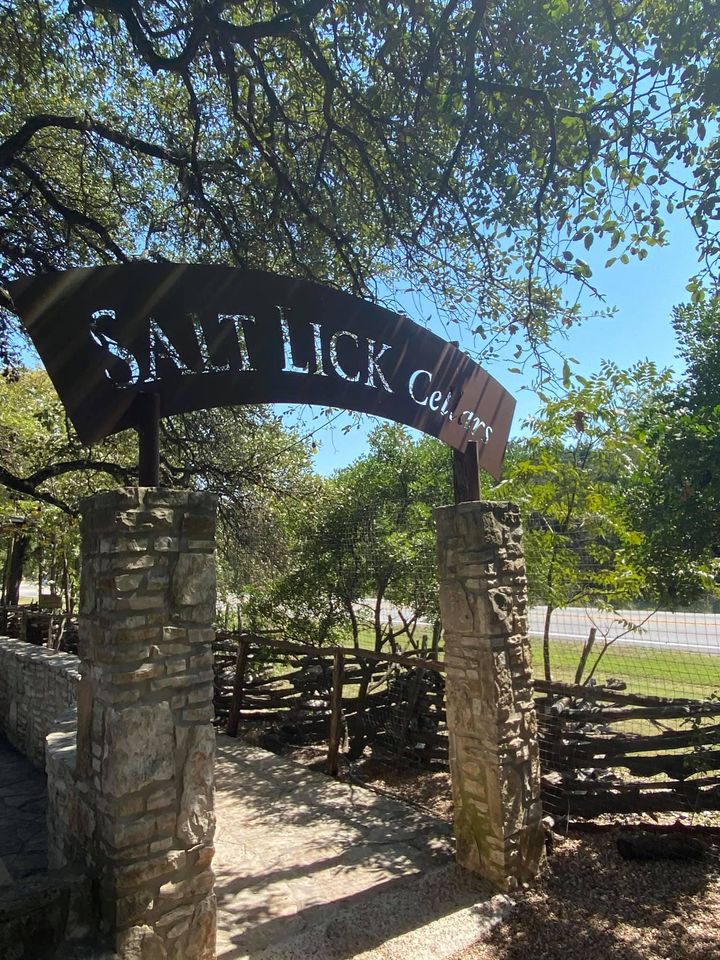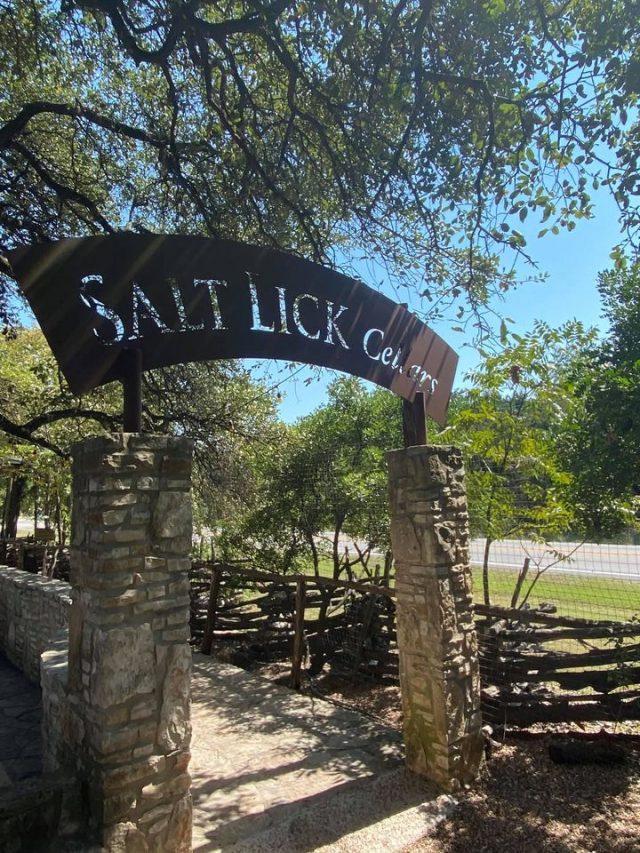 Hike in Charro Ranch Park
Charro Park is a city park just a few miles from Salt Lick BBQ. I recommend one of two things: getting in your steps to work up your appetite for Salt Lick BBQ or eating your fill of Salt Lick BBQ and then walking it off in Charro Park. Of course, nothing says you can't do both.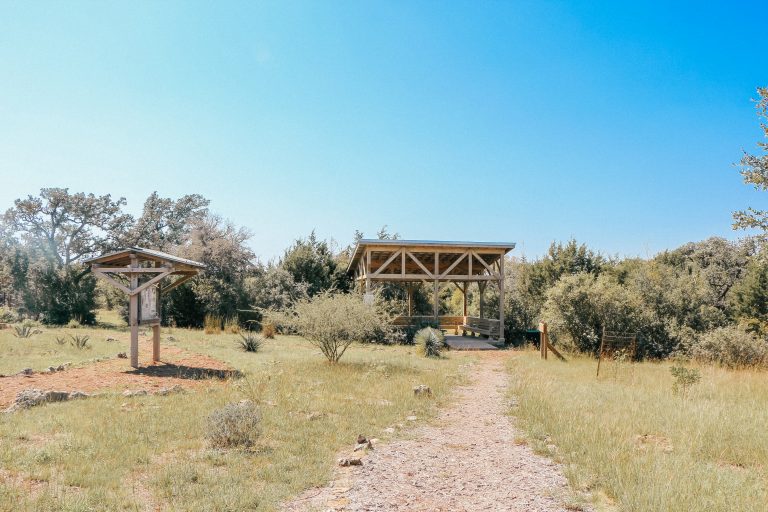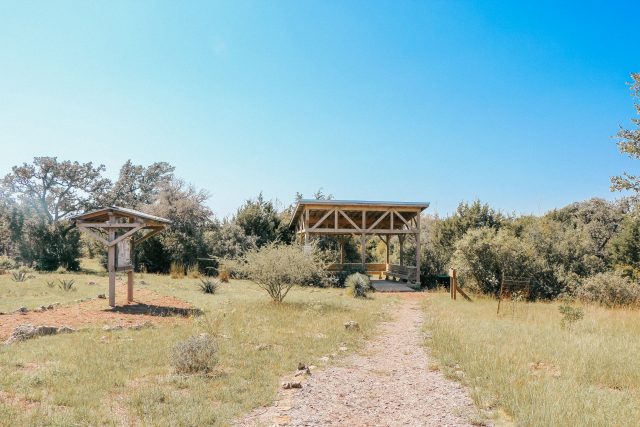 This 64-acre park has an "away from it all" feeling without really being far from civilization. The trails are soft and easy to manage for just about any level of hiker. If you love hiking or being outdoors and you're working to plan your list of things to do in Driftwood Texas, you should definitely put Charro Ranch Park on your list.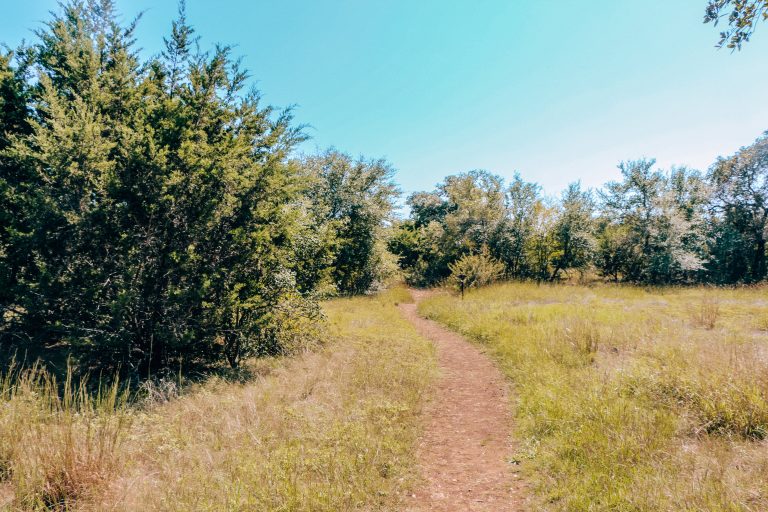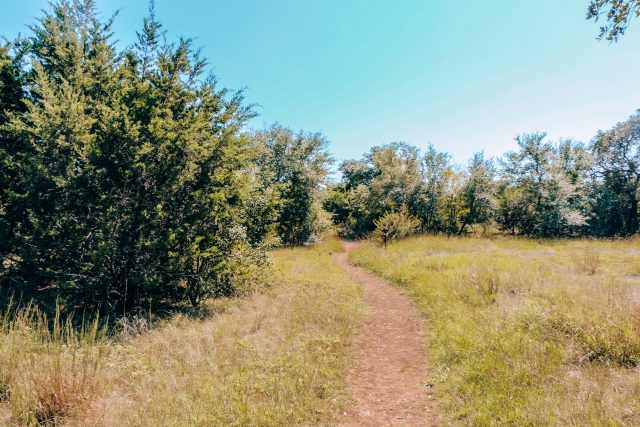 If you're visiting during the warmer months, I recommend going earlier or later in the day because there is not a lot of shade.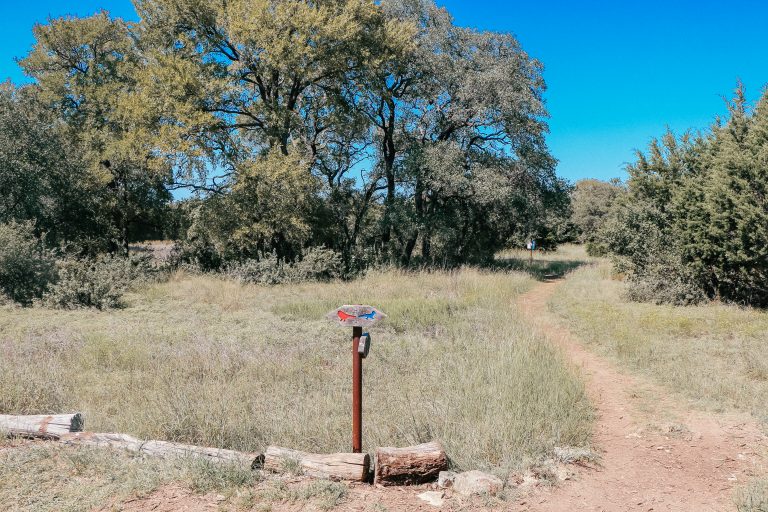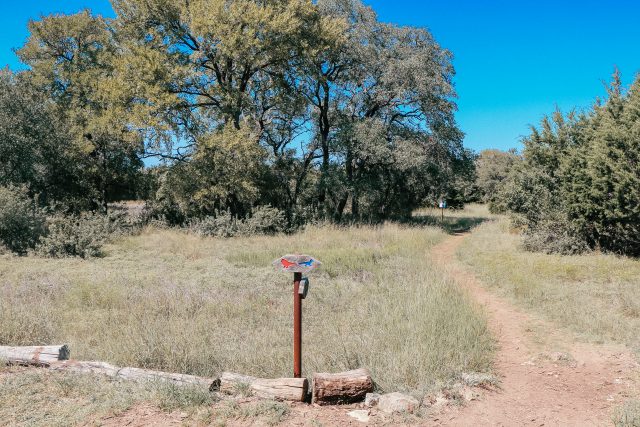 If you're starting out in Austin and you're looking for trails that are a little less populated, make sure you've got Charro Ranch Park on your Austin TX to Driftwood TX radar.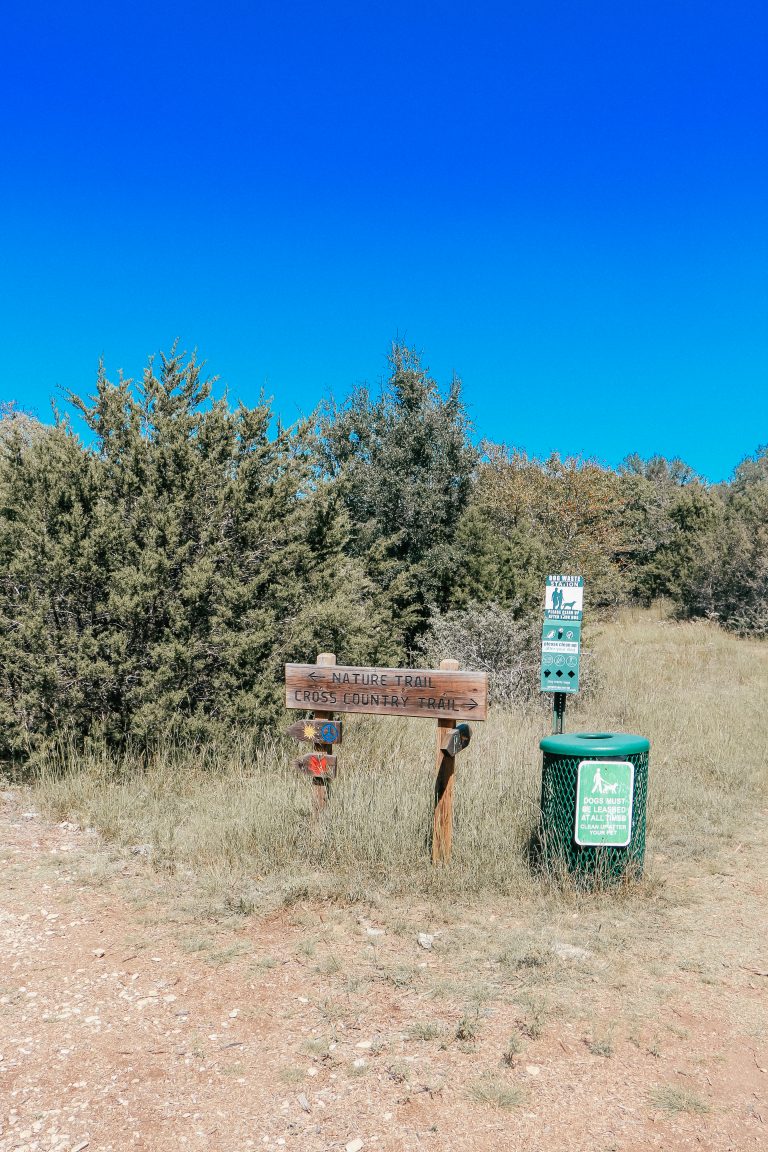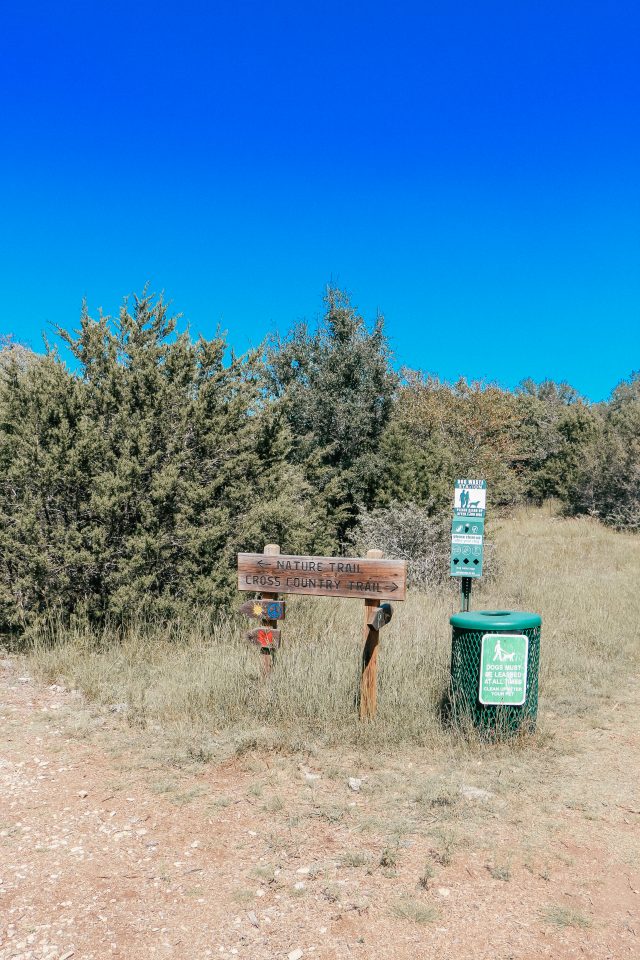 Lady Bird Johnson Wildflower Center
Although the Lady Bird Johnson Wildflower Center is technically in Austin and not in Driftwood, I had to include it as an option for when you're in the area. This place tops my list of the best things to do in Driftwood Texas…besides eating at Salt Lick BBQ, of course.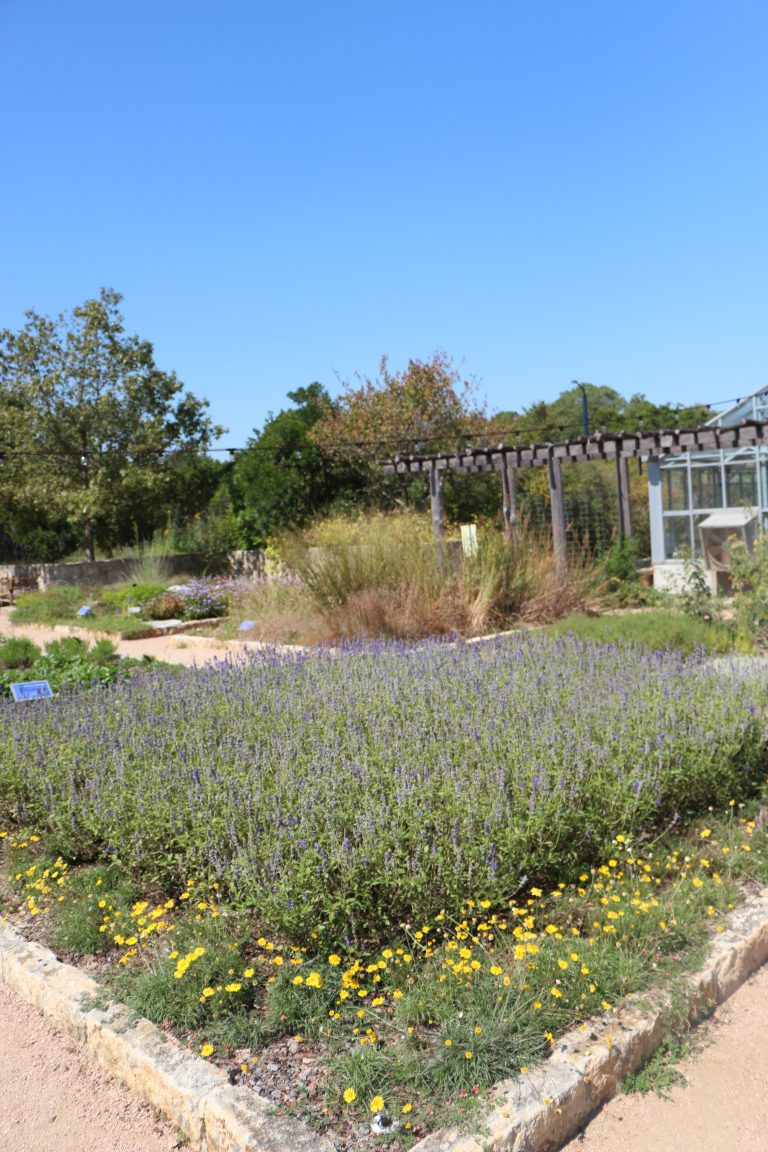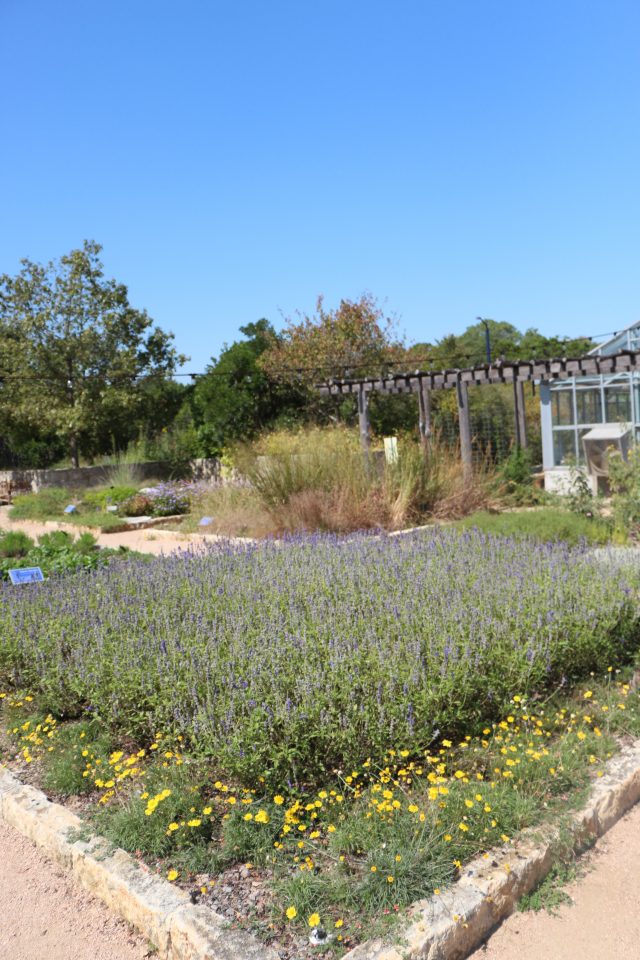 This beautiful park is also known as the Botanic Garden of Texas.
Whether you have an interest in plants and trees native to Texas or whether you're just looking for a great place to take a walk, Lady Bird Johnson Wildflower center is a great choice.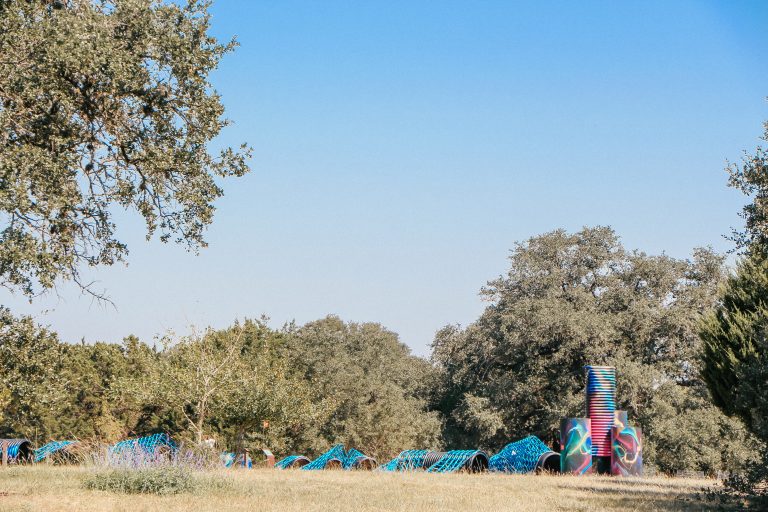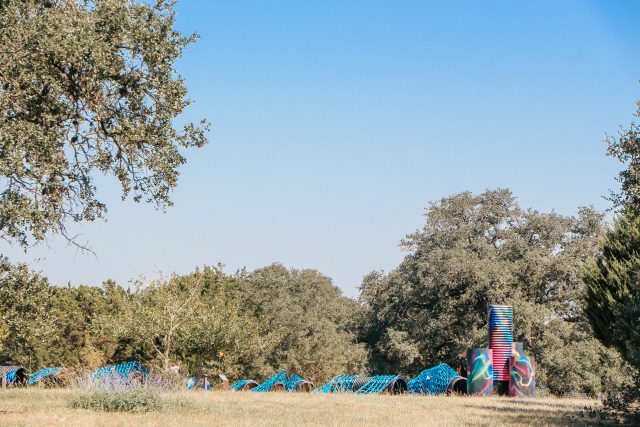 The trails are soft, easy to manage and well marked.
If you're visiting with kids, I recommend checking out the Arboretum Trail first. There's an exhibit called Fortlandia that is scheduled to stay until January 31 2021 that is full of art activations that kids can touch and climb on.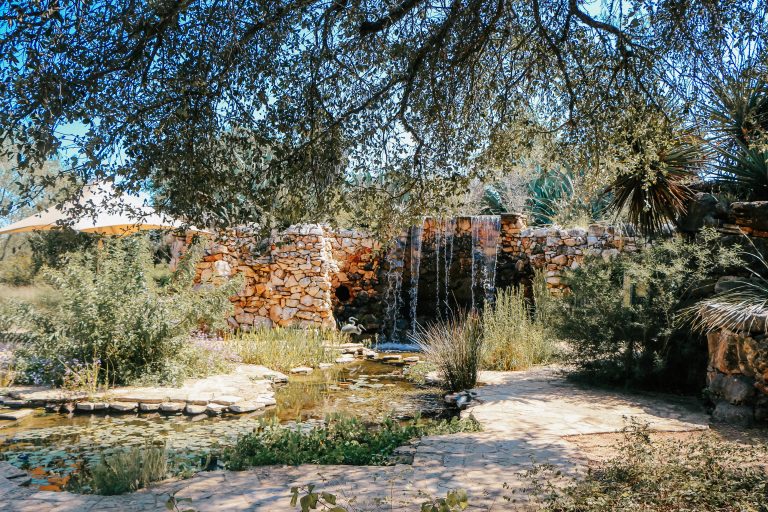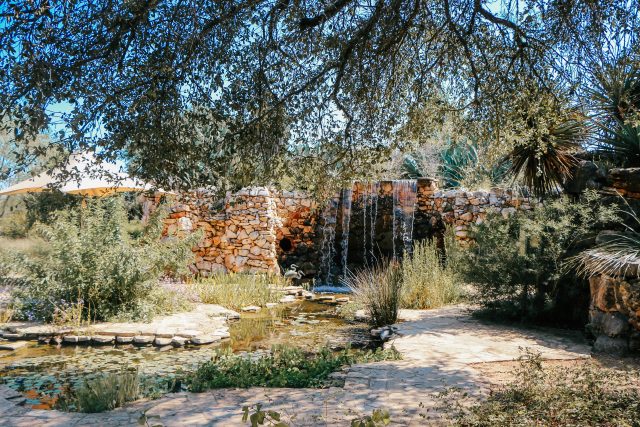 There's also a beautiful family garden with sculpture and places to run about. There's a good mix of sun and shade. I visited during the heat of the day in October (still pretty hot in this part of Texas) and I was comfortable.
The walking paths are easy to navigate and very stroller friendly. I saw lots of moms with young kids there on my weekday visit.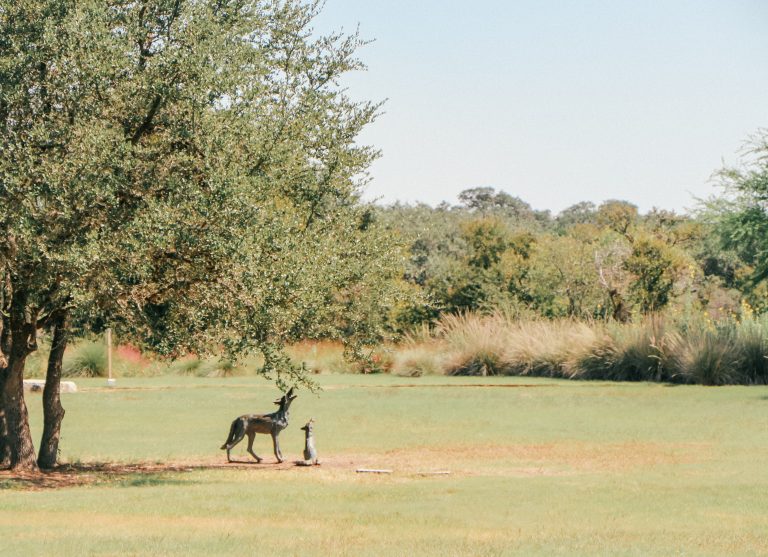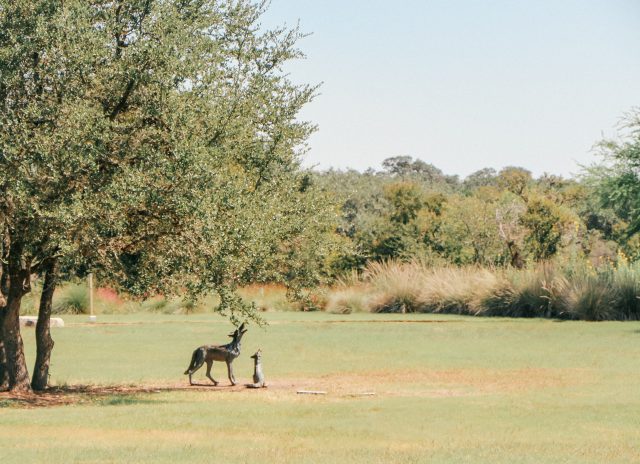 Due to COVID-19, visits are currently limited to two hours, which is not nearly enough to explore all there is to see. If you're visiting during a time when these time restrictions are imposed, I recommend you plan your time in advance OR plan to make a return visit.
Things to do in Driftwood Texas – Wine Tasting
The Texas Hill Country is home to some spectacular wines and you've got lots of options for sipping and sampling right in Driftwood Texas. If you're a wine lover looking for things to do in Driftwood TX, you definitely won't be disappointed.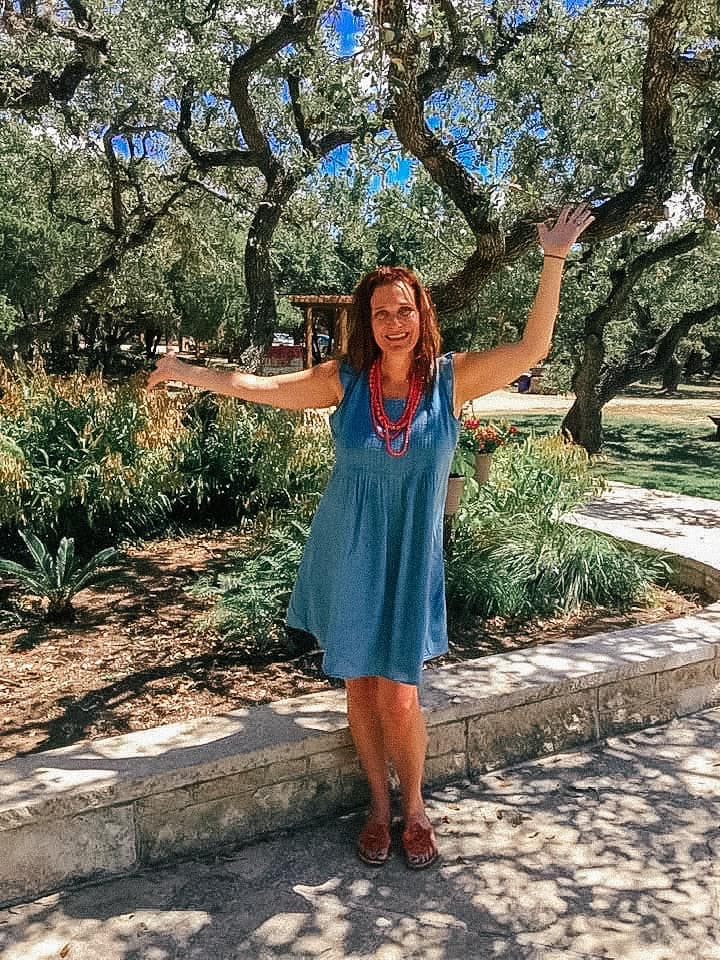 Fall Creek Vineyards
Fall Creek is located just across the street from Salt Lick BBQ in Driftwood so it's easy to combine the two. Fall Creek winery has a great selection of white, rose, and reds. They are heavier on the reds but everyone will be able to find something they like here. My favorite was the Vintner's Selection Chardonnay.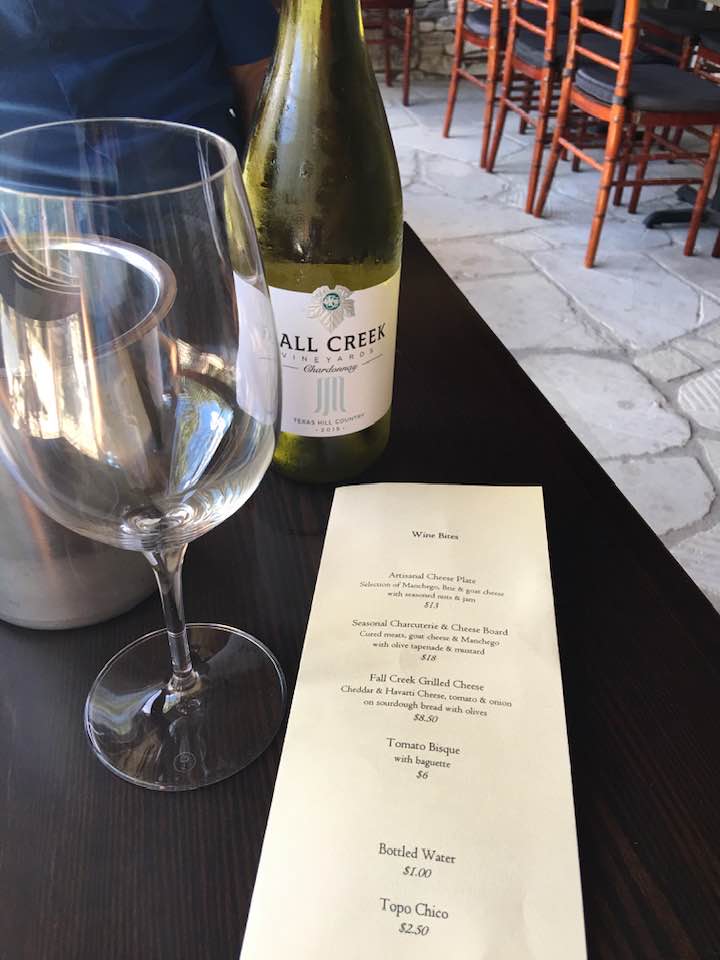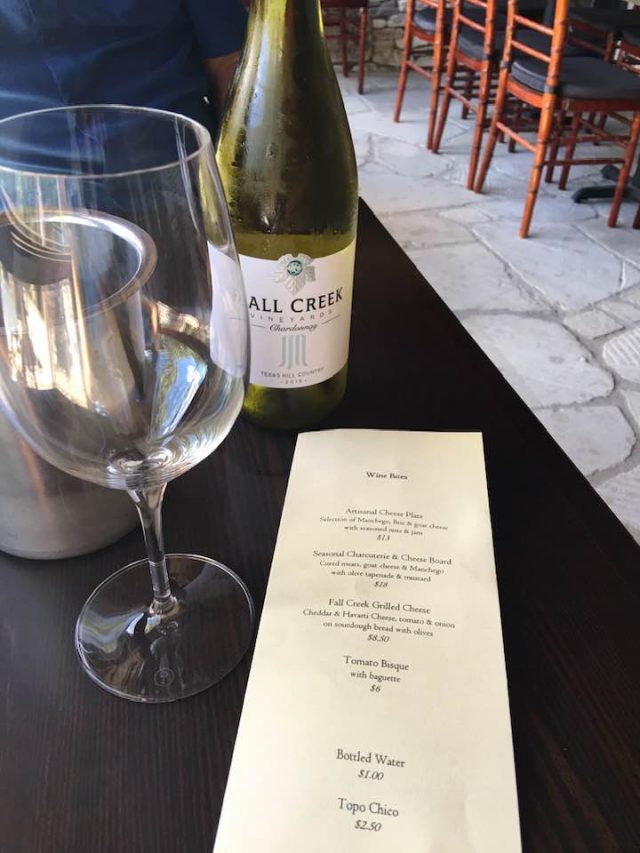 Duchman Family Wineries
Duchman Family Wineries is picturesque winery featuring a balanced selection of Texas varietals. There's an almost even mix of hearty reds and dry whites. Handmade pizza and charcuterie boards are also available, making this a great place to have lunch.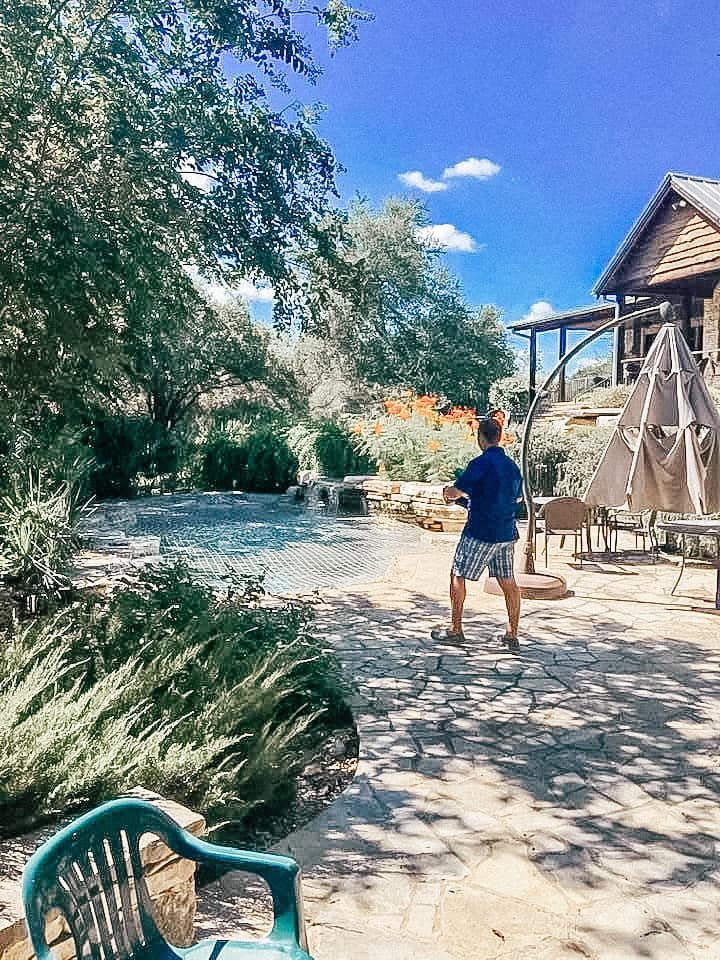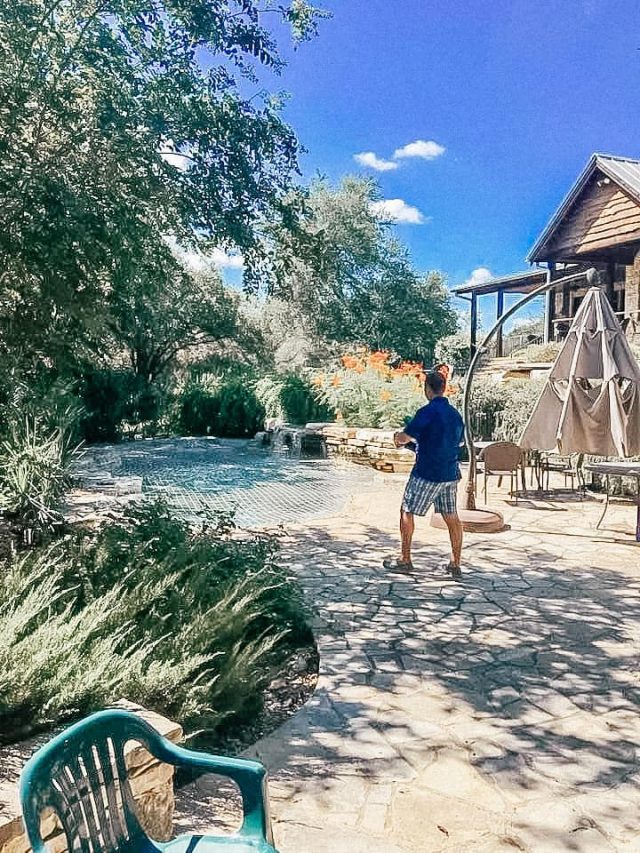 Driftwood Estates Winery
You'll find wine with a view at Driftwood Estate. There's a great mix of reds and whites with a dry rose thrown in the mix. They also offer a respectable selection of sweeter wines. Driftwood Estates Winery also has an on-site bistro, with small plates and sandwiches – a perfect compliment to their wines.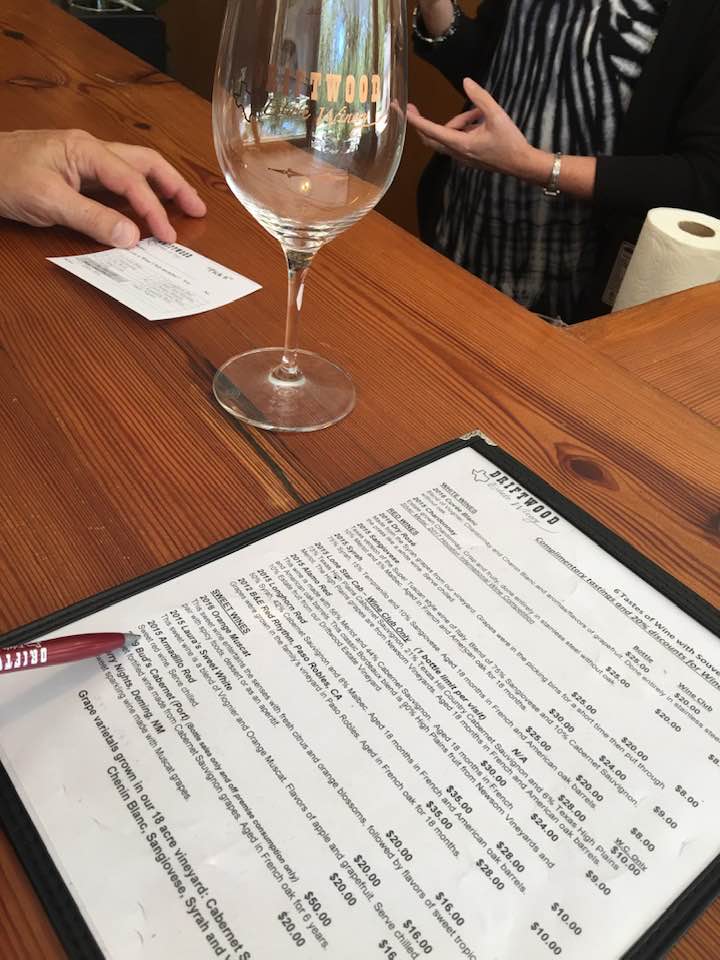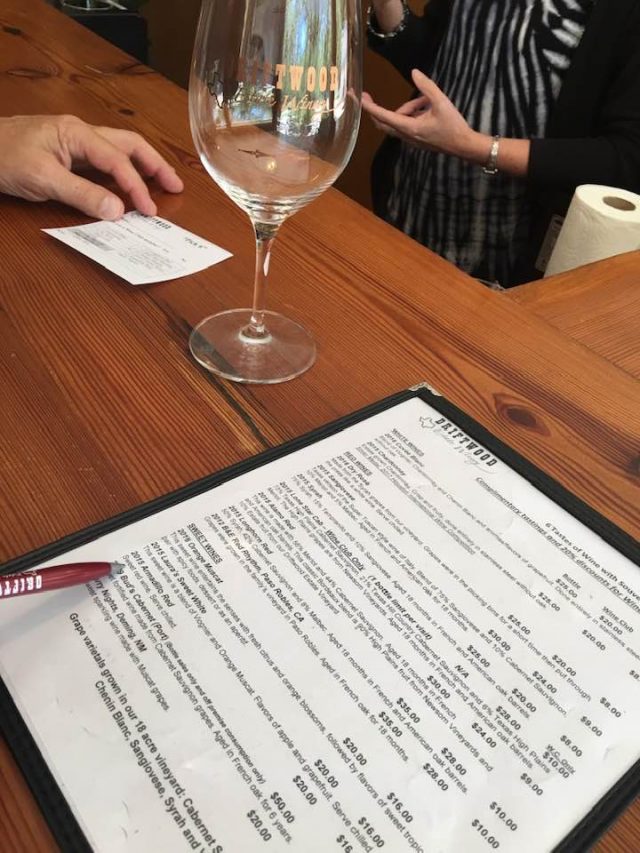 Note: this is just a sampling of what's available in this general area. When you're in Driftwood, just search "wineries near me" or "wineries in Driftwood Texas" and you'll find so many more. You won't be in Driftwood proper but there are many wineries and vineyards near Driftwood TX.
Not into wine but still want an adult beverage? Driftwood TX has options!
Jester King Brewery
Jester King Brewery is located on a farm that also serves as an event venue. To say you can enjoy your beer in a unique environment is an understatement. You can sit next to a hops field or a goat pen, or as we did, in a lovely and shaded beer garden.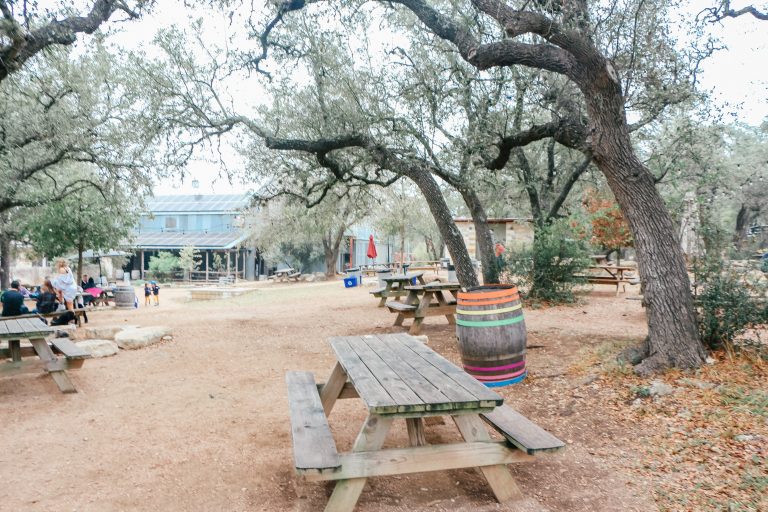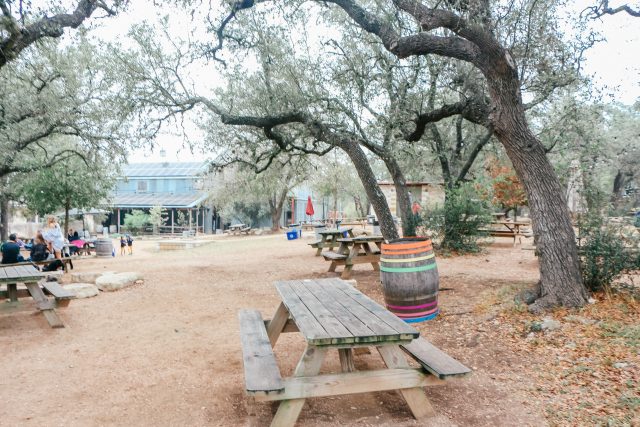 You'll need a reservation to go to Jester King. Currently, the reservations are in 2.5 hour blocks, which is plenty of time to eat, drink, be merry, and look around the property. Jester King has mobile ordering and you'll pick up your order at a designated point, versus having table service. For that reason, where you sit may be important. While it's fun to sit near the goats, you will have a long trek to bring your food and beers back to your table.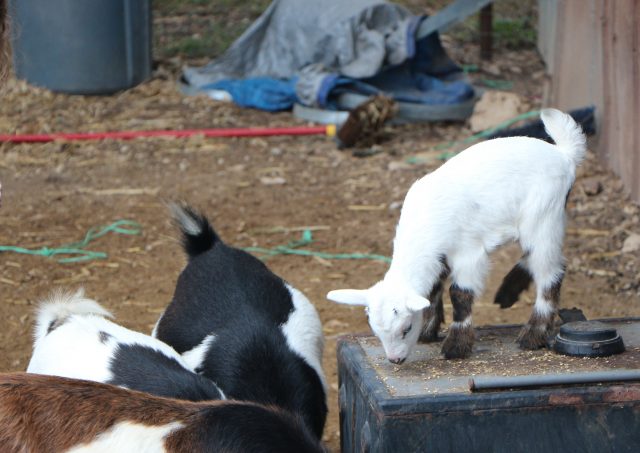 No matter where you choose to sit, you will be able to walk around the property. Everyone wants to see the goats but trust me, they are easy to see and spend time with. You can walk right into the goat pen.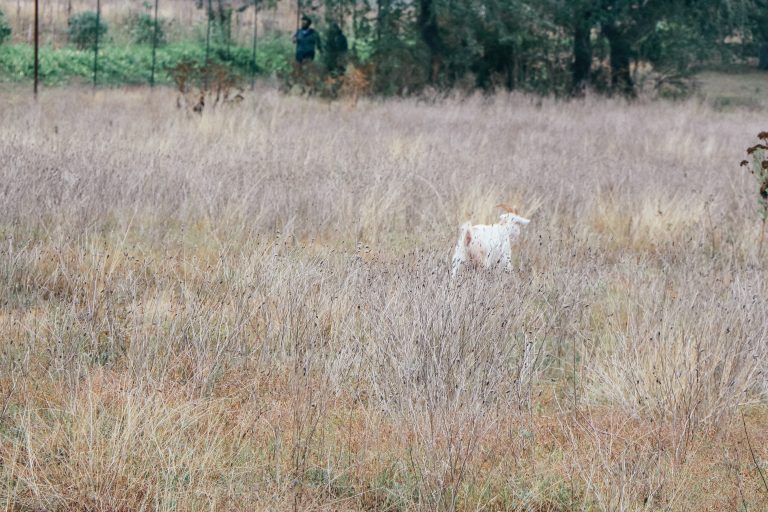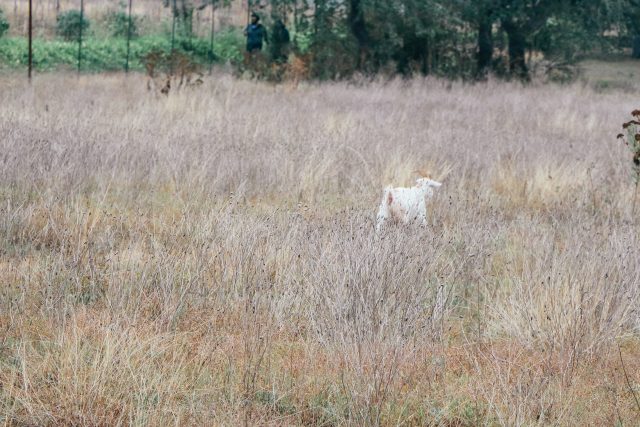 Jester King Brewery also serves food – mostly pizzas – that are a great accompaniment to their beers. We had the pepperoni pizza, which was good. They also have more imaginative pizzas with toppings like spinach curry and butternut squash. We also tried the grilled cheese and tomato soup, which was good, too, although the grilled cheese spent a little too much time in the pan.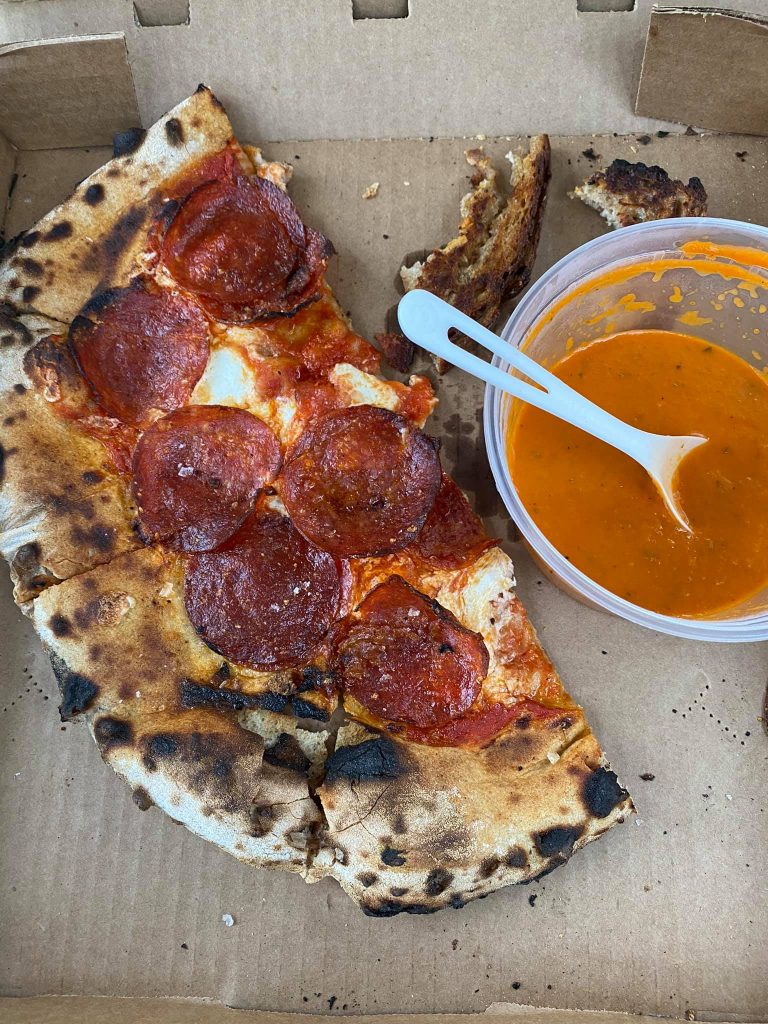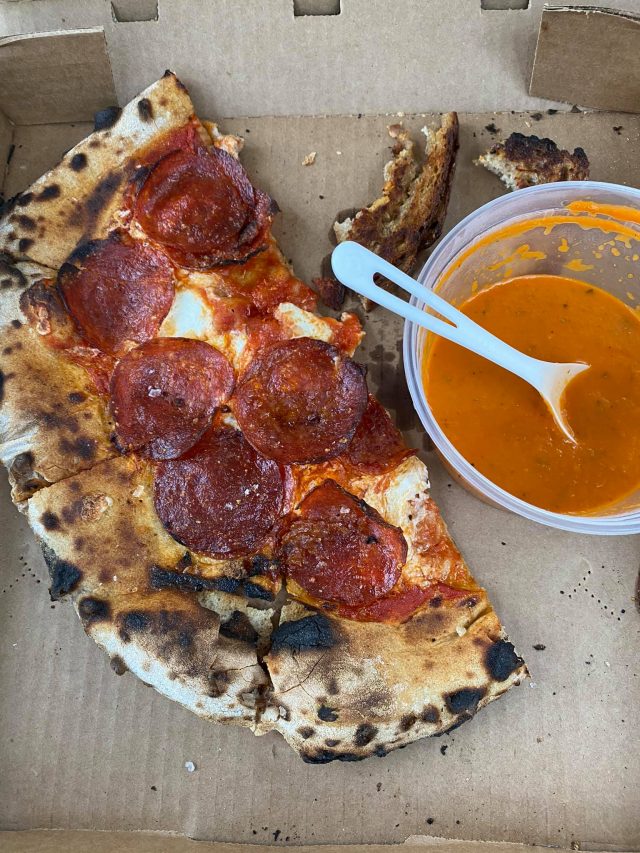 They have a full selection of beers, wines and ciders. You can buy growlers (bottles to go) upon departure. Their IPA is respectable and I'd order it again.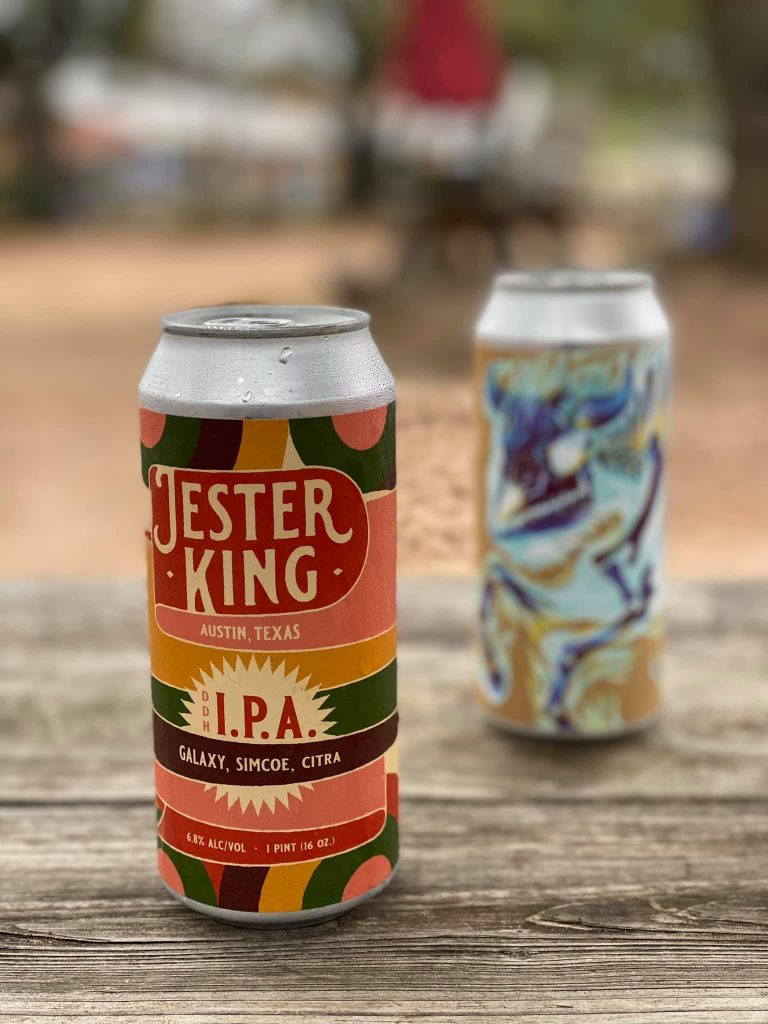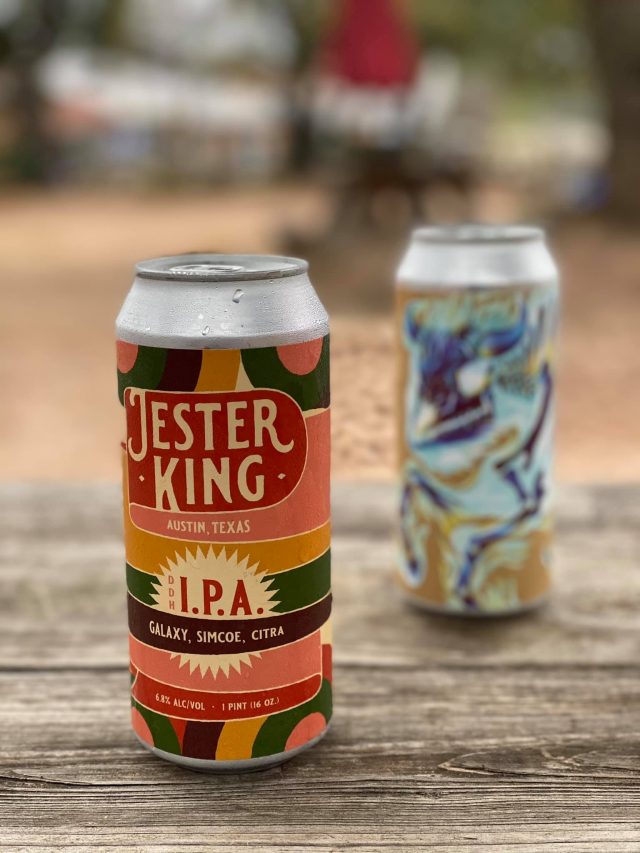 Desert Door Distillery
If you've always wanted to try Sotol, put Desert Door Distillery on your list of things to do in Driftwood TX! Sotol is a cousin to Tequila and can be enjoyed on its own or in any cocktail you'd use a white liquor in. Sotol is made from harvested wild agave plants from the Chihuahua Desert in West Texas. To sip and sample in their Driftwood distillery, check out this website.
Drink responsibly. If you're planning an Austin TX to Driftwood TX trip focused on alcohol consumption, have a designated driver or use a ride share service.
Things to do in Driftwood Texas – Explore MORE!
Although you'll find so many things to do in Driftwood TX, there's a lot of things to discover in the surrounding area. Dripping Springs, which is home to the iconic Hamilton Pool Preserve, has a lot of options, as does nearby Bee Cave.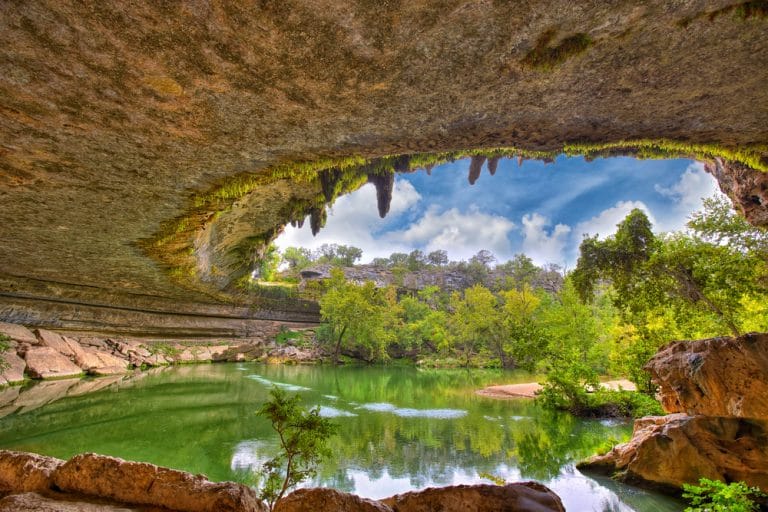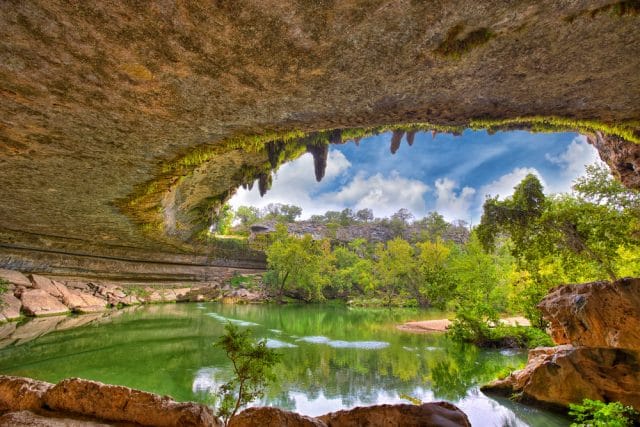 Driftwood, Dripping Springs and Bee Cave are all a hop, skip and a jump from Austin so when you're planning adventures starting from Texas' Capitol City, don't forget the small towns that border Austin.
You might also like:
The perfect Texas getaway – Hyatt Lost Pines
How to plan the perfect couple's trip to Fredericksburg
Where to stay in Driftwood Texas
I recommend the Sonesta Bee Cave in nearby Bee Cave Texas. This hotel is about 13 miles from Driftwood but it's a nice drive and you'll likely be hitting the things you'll want to do in the area on your to and from route.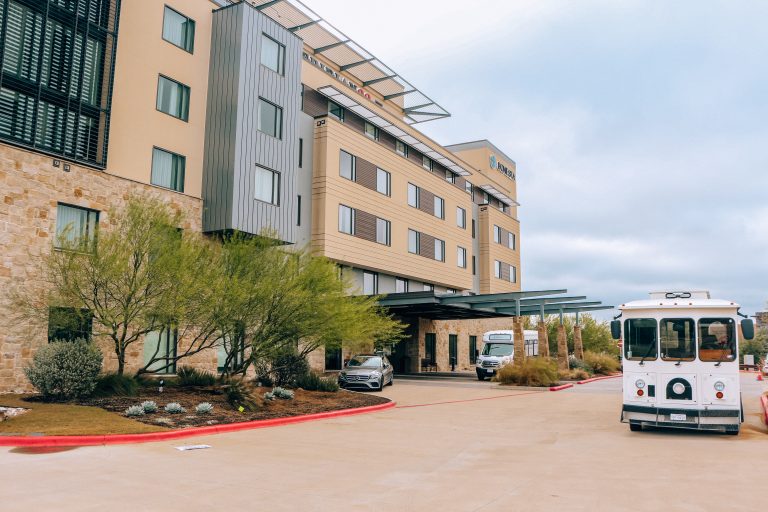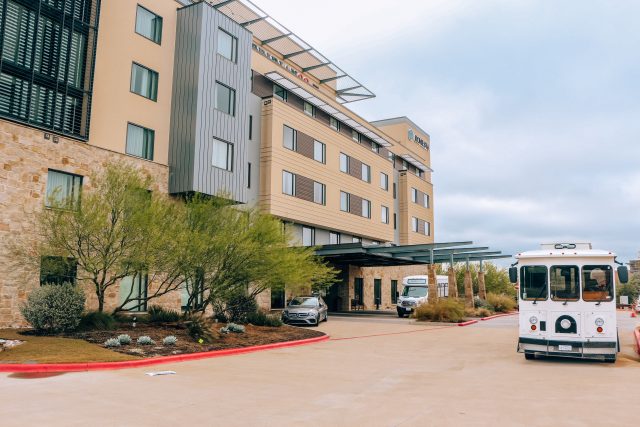 Sonesta Bee Cave is also located very near premium shopping as well as lots of drinking and dining options. There's an onsite pool and fitness center as well as a rooftop lounge that has amazing views of the Texas Hill Country.
The Sonesta Bee Cave offers a free shuttle that will take you anywhere you want to go within a seven-mile radius. While that won't get you to Driftwood, it will get you to a lot of shopping and restaurants.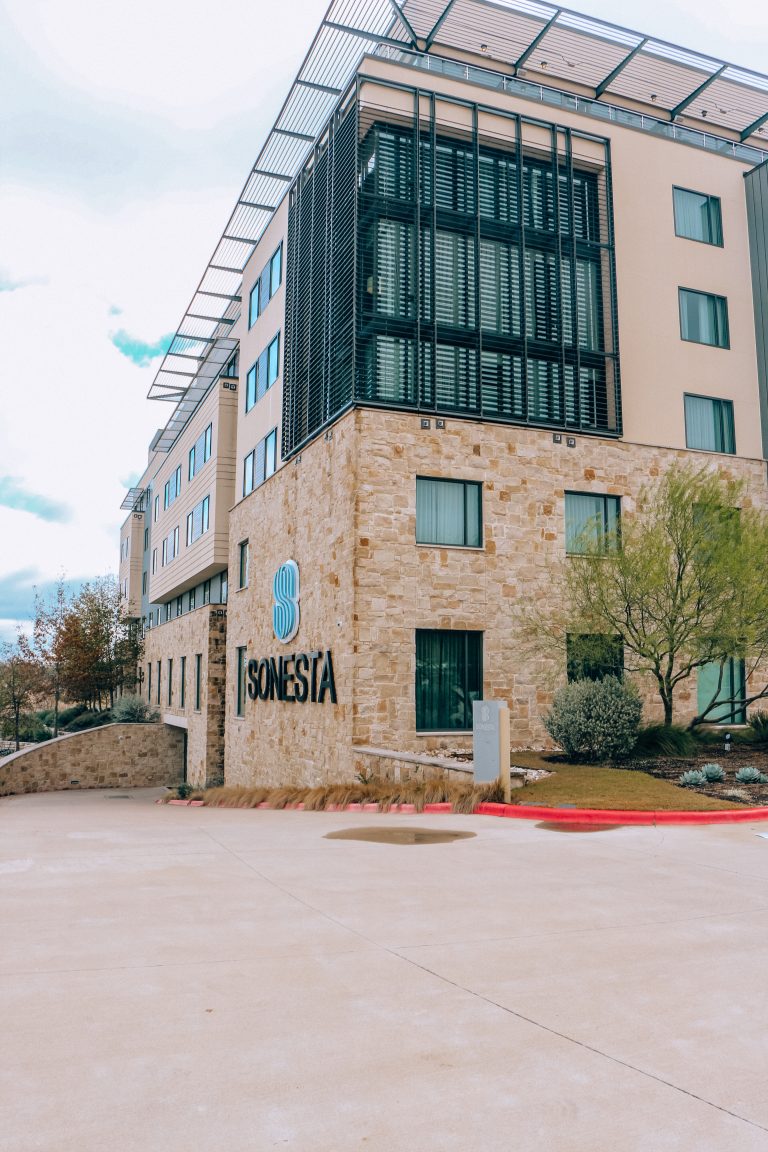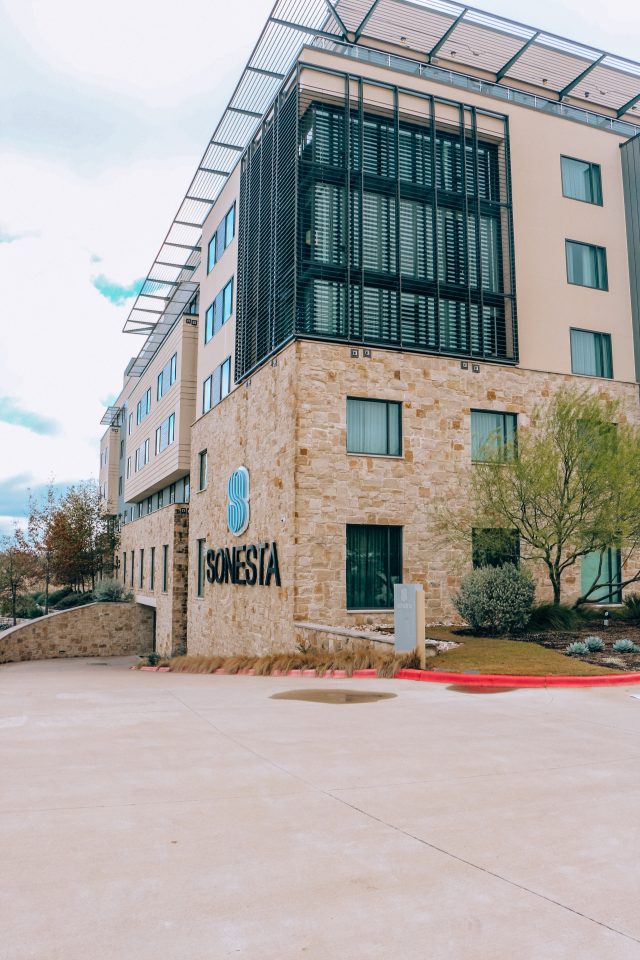 Meridian98, the rooftop lounge serves appetizers and small plates. There is grab and go breakfast (not included in the price of your hotel) available in the lobby and a small, onsite shop where you can buy snacks, sundries, and souvenirs.
There's an upscale feel to the hotel, although the room rates are pretty reasonable. If you book through this link there is a 15% discount built in. Your stay must be completed before 3/31/2021.
Everything I've mentioned on this list is an easy drive from this property. See below for COVID-19 health and safety info.
Sonesta Bee Cave Austin – Explore Driftwood, Dripping Springs & more
Things to do in Driftwood TX – COVID-19 Info
Check the individual websites before planning your visit. Many places are opening at reduced capacity, have limited hours or require reservations. Entertainment venues and places that sell alcohol are working hard to remain open to the public but everything is different right now. A little planning will ensure a smooth visit an minimize disappointment. In these strange times, just showing up and expecting to walk in without a reservation is very risky and usually doesn't end well. There are lots of things to do in Driftwood TX that you'll get really excited about planning so make sure to take that extra step and verify opening times, etc.
Sonesta Bee Cave
There were markers on the floor to remind guests to maintain appropriate social distance while checking in. There are restrictions on how many guests can be in the elevators at one time.
Hand sanitizing stations are available throughout the property.
All employees were wearing face coverings and the door to our room was cleanliness sealed and our television remote was sanitized and sealed. We also had antibacterial hand wipes provided in our room.
Hotel capacity is limited. COVID-19 protocols subject to change per state and local directives.
Check out my Texas Travel Archives for more trip inspiration
Sonesta Bee Cave Austin – Explore Driftwood, Dripping Springs & more