Great places to eat in Shreveport Louisiana
(This post may contain affiliate links. Read my full disclosure.)
Shreveport Louisiana (and its sister city Bossier City) in Northwest Louisiana is known as Ark-La-Tex. The region is so named because it's where Arkansas, Louisiana, and Texas intersect. The Shreveport Bossier food culture is unique because it's influenced by Texas, Arkansas, and Louisiana cuisine. Local and transplanted chefs bring their flavors and cultures to the table and have perfected them. Here are eight don't-miss places to eat in Shreveport.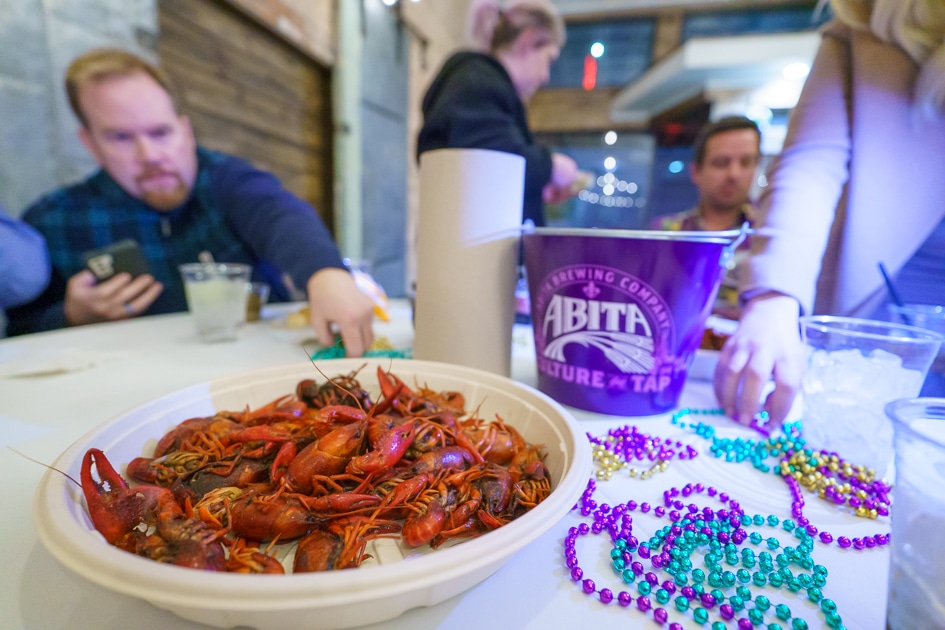 1. Up for Brunch Cafe1520 Texas Ave, Shreveport, La 71103
Up for Brunch Cafe is delicious food in a bright, eclectic space with large glass windows overlooking the interstate. Watching the traffic is oddly satisfying and works with the murals created by local Shreveport artist Kalandra Jones.
Up for Brunch Cafe's menu has a variety of unique breakfast items, such as catfish and grits, brunch rolls (like an egg roll but filled with eggs, cheese, and veggies) cornbread waffles, and more.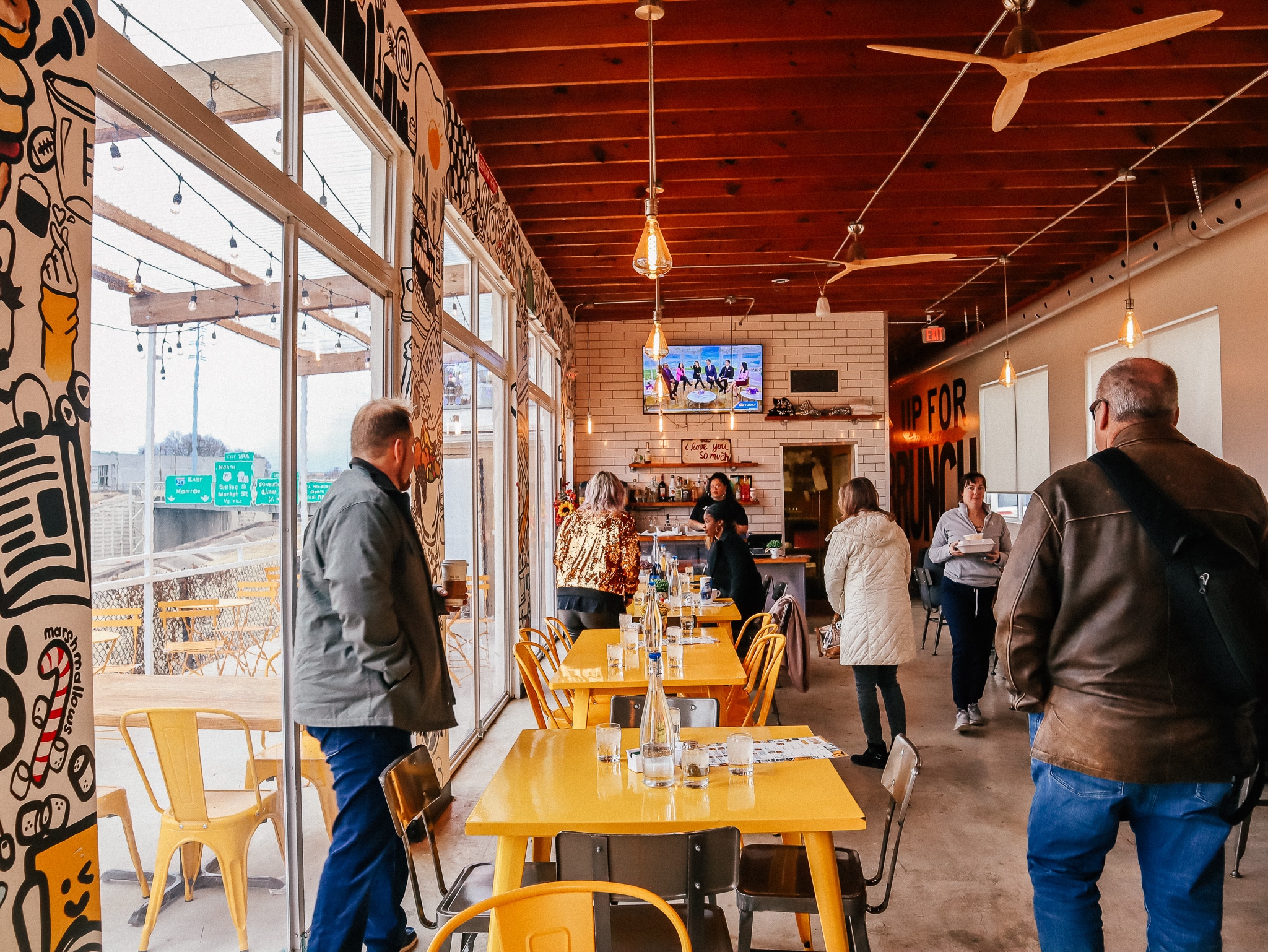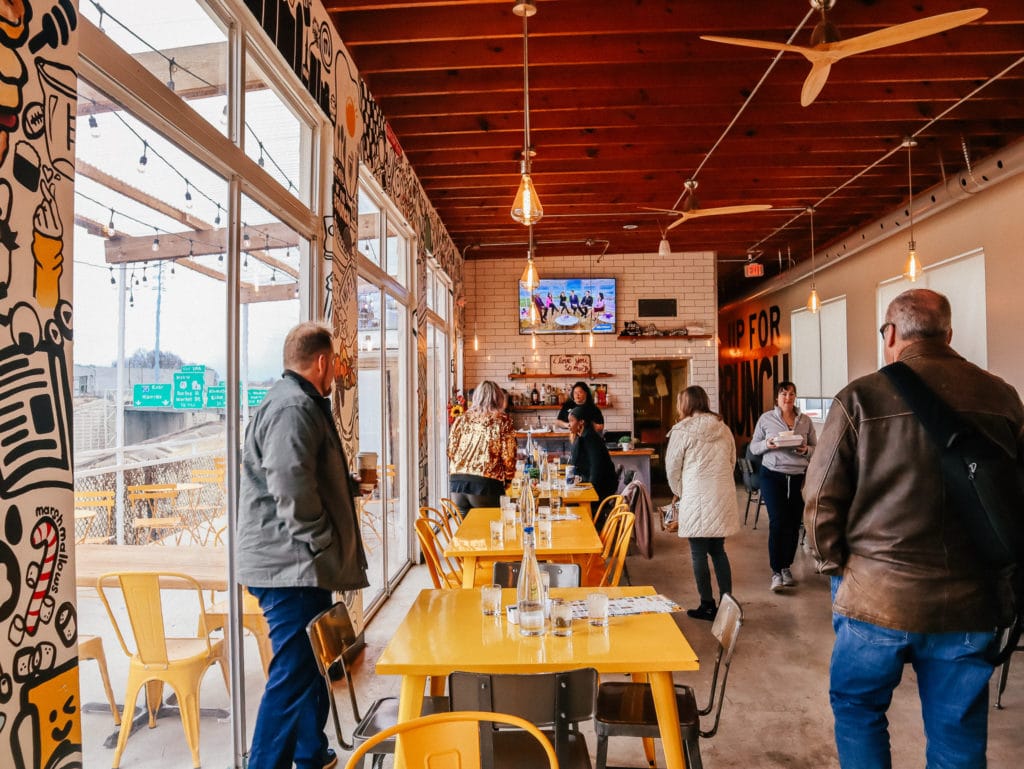 They also have traditional southern favorites like shrimp and grits, beignets, and chicken and waffles. If you visit on a weekend, go early. This isn't a large space and if you snooze, you'll be waiting in a line outside the door to get in.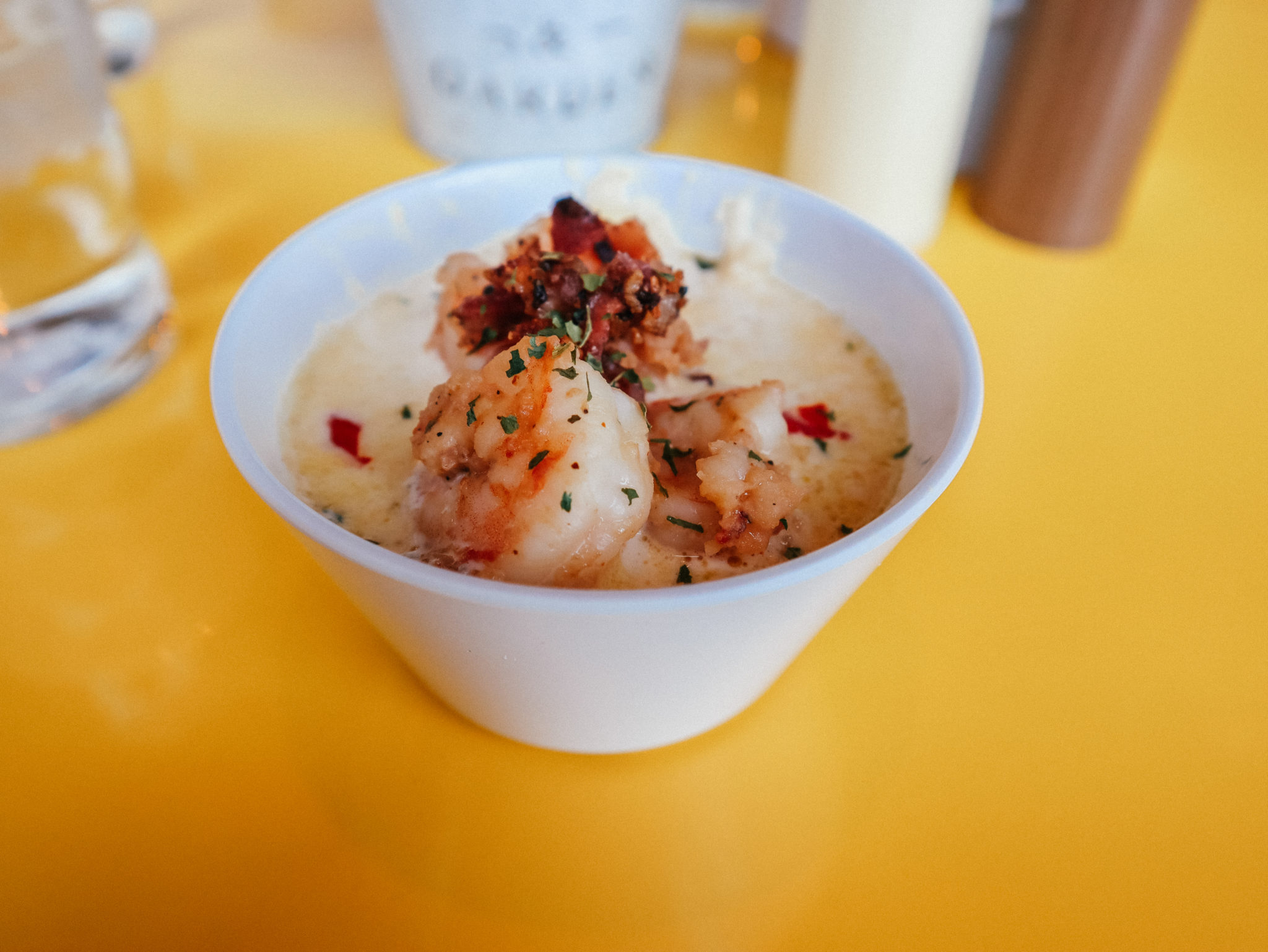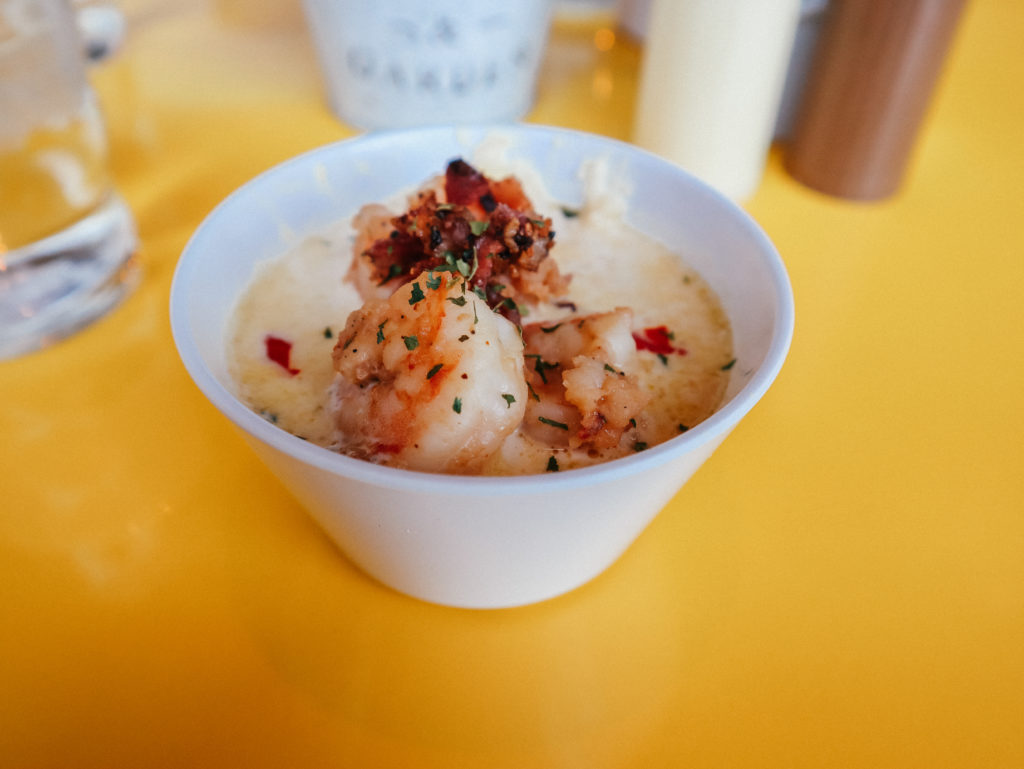 2. Ernest's Orleans Restaurant & Cocktail Lounge
​1610 Spring St. Shreveport, LA 71101
This restaurant part of Shreveport's food scene for over 60 years. Ernest's definitely has that special occasion vibe going on, so whether or not you're celebrating, you will feel like you are.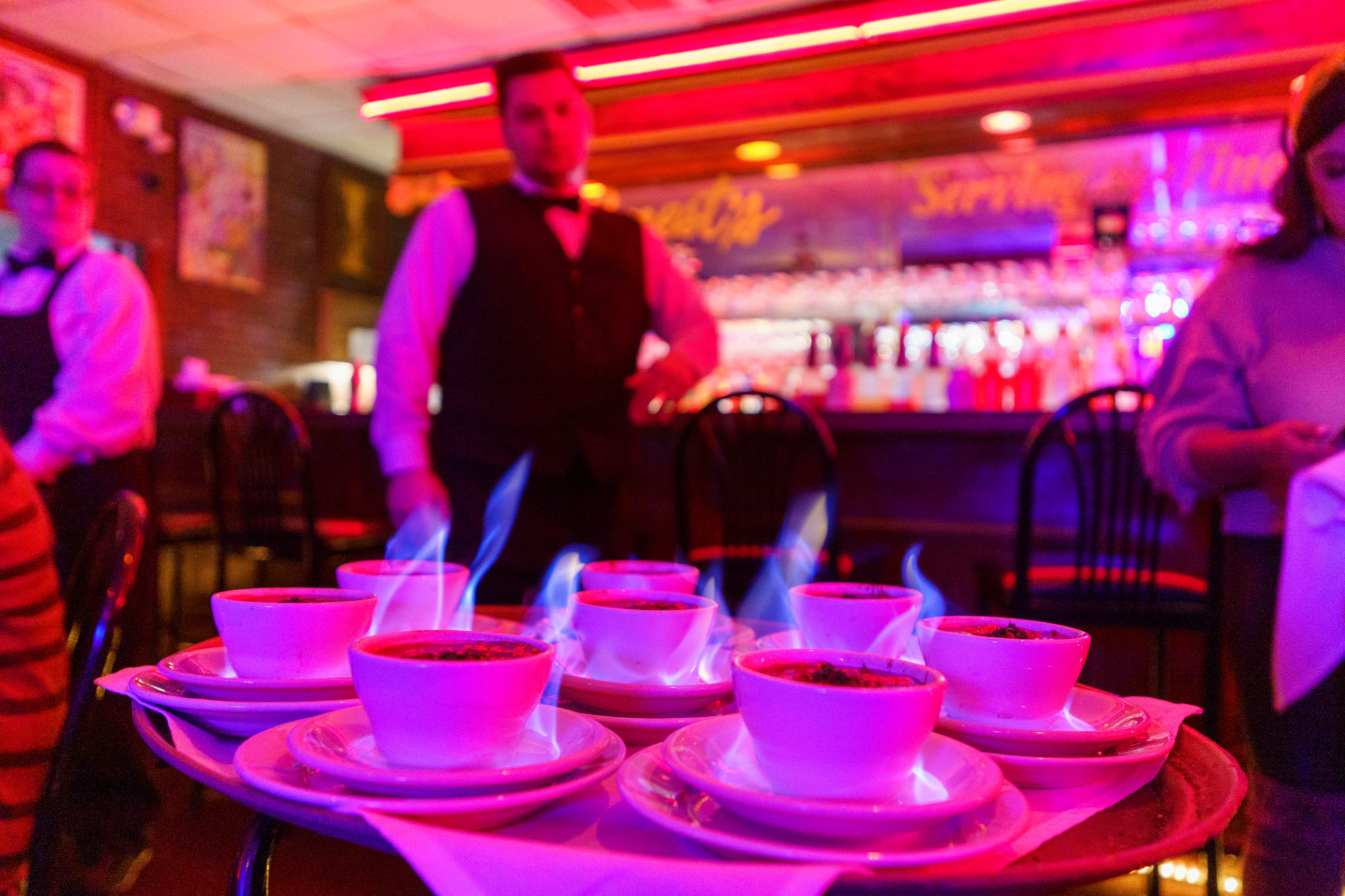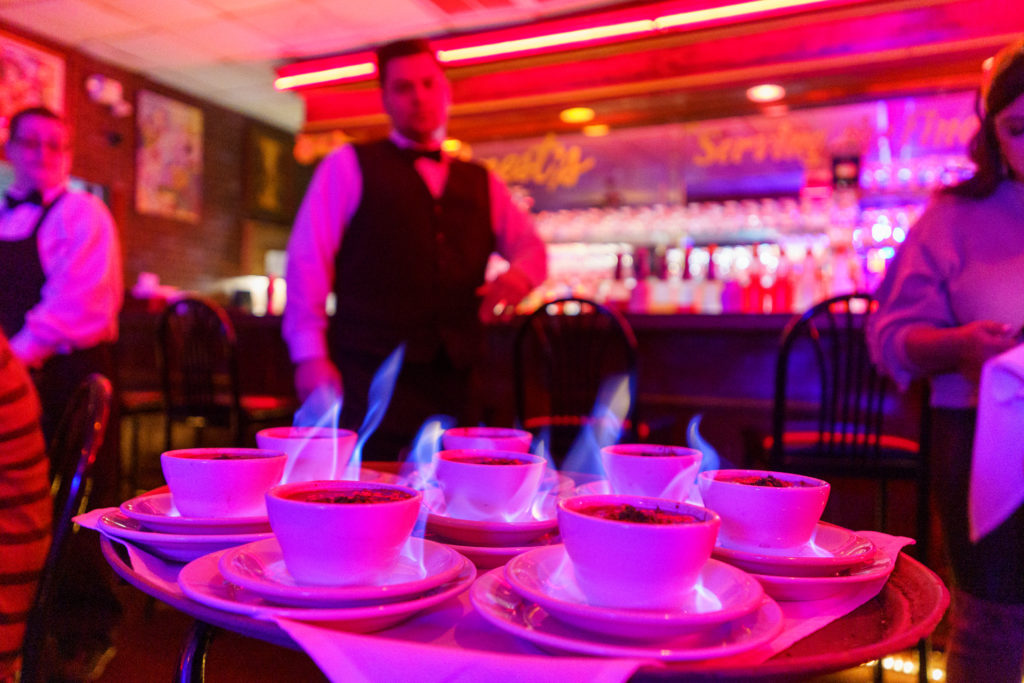 The signature appetizer is crab claws. The marinade is a secret sauce but it resembles a pesto-type sauce with a heavy taste of celery. The portions are generous and the crab is fresh.
They serve a variety of steaks, seafood, and Italian specialties. What really makes this restaurant special is the attention they give to their flaming desserts and cocktails, prepared at table side. There are currently four flaming dessert items on the menu. Ask your server or bartender for flaming cocktail recommendations.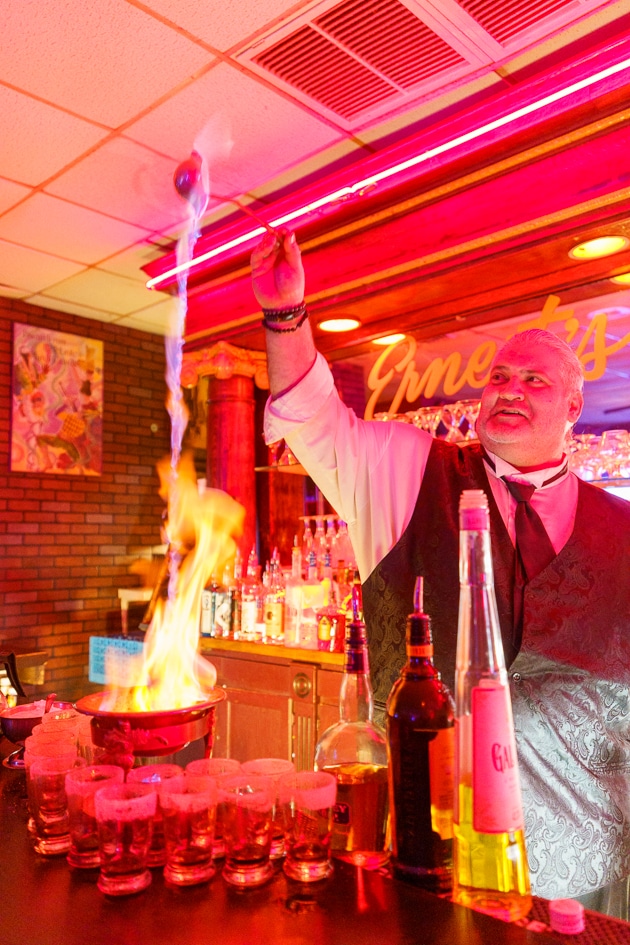 Dining here is quite an experience. There's also daily live entertainment in Ernest's cocktail lounge. Reservations recommended.
3. East Bank District
Barksdale Blvd, Bossier City LA
The East Bank District in Bossier City, across the river from Shreveport, is the area's fun new entertainment district where you'll find many food and drink options.
Beaux Jax Crafthouse serves up hearty appetizers like nachos and Cajun deviled eggs plus a full menu of traditional Louisiana favorites like po'boy sandwiches, shrimp and grits, and more.
The Frozen Pirogue is a daiquiri and oyster bar with a weekend brunch. Additionally, there's a robust menu with a variety of sandwiches and appetizers.
The East Bank district is one of Shreveport-Bossier's most up-and-coming areas. More than just food, the district has fantastic outdoor space perfect for live music and game day meetups with the largest outdoor TV I've ever seen. If you want to really shake things up, try your hand at axe throwing at Bayou Axe Throwing Co.
East Bank also offers the Chef's Table, an event venue primarily used for chefs to showcase their talents. With the popularity of food trucks on the rise, this space gets a lot of use from food truck chefs who want to host a sit-down dinner for their customers. This is where I had dinner when I visited East Bank District and sampled several items on the various menus, which included a lesson on how to eat crawfish.
All of the businesses mentioned above are on the same block and owned by the same family.
4. Fat Calf Brasserie
3030 Creswell Ave. Shreveport, LA 71104
I did not visit Fat Calf's Creswell Avenue location but I recommend it based on the excellent quality of a lunch their chef catered at the Shreveport Aquarium. We visited on Brussels drizzly day and the beef stew with puff pastry and the sauteed Brussels sprouts with Korean vinegar, golden raisins, and pumpkin seeds made for the perfect, warm, and comforting meal.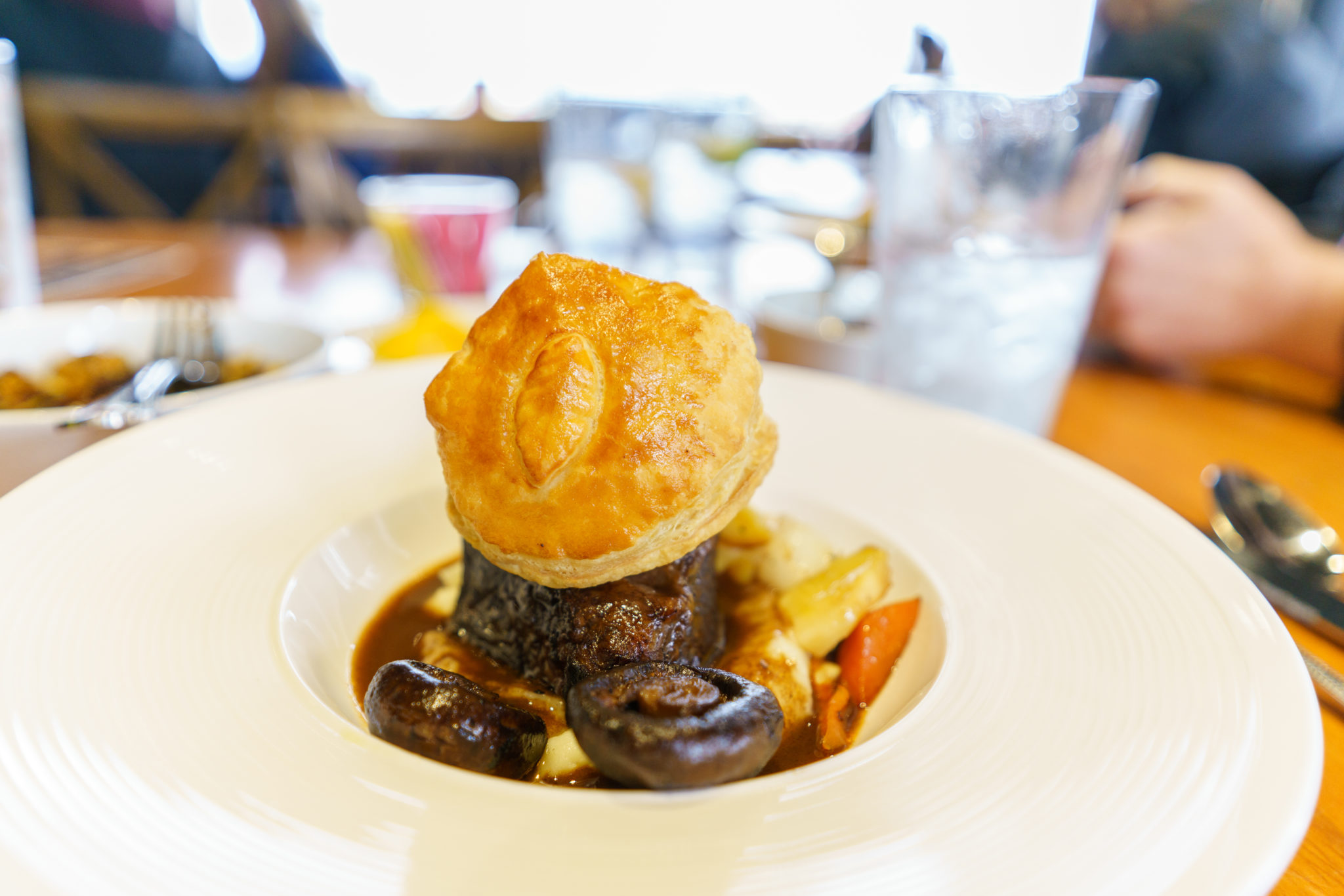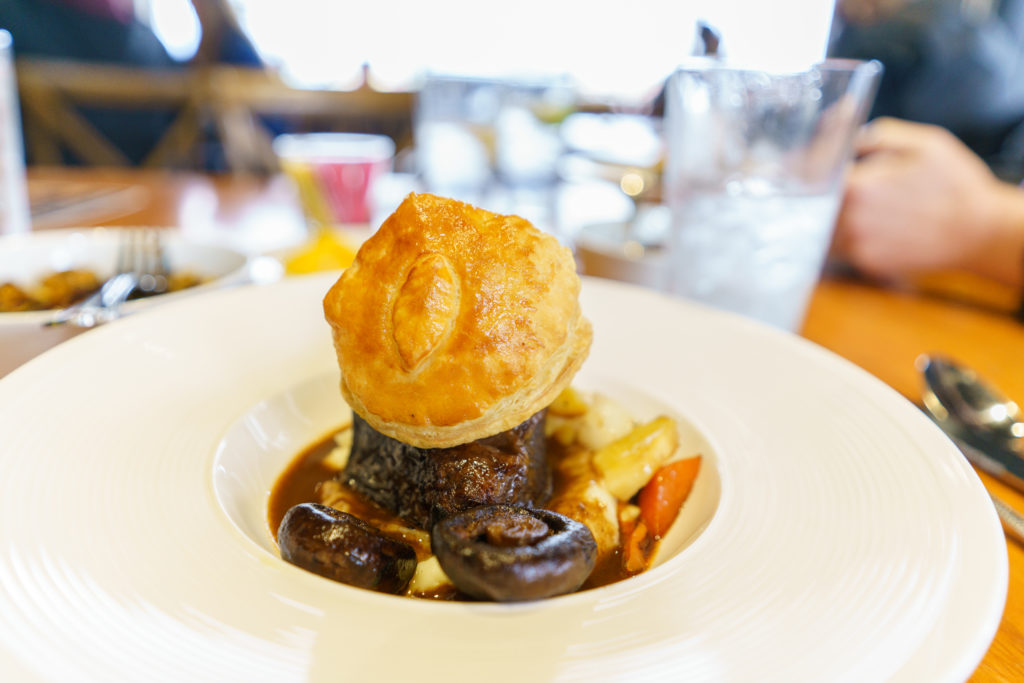 I'll also share that Brussels sprouts aren't my favorite food but that I couldn't stop eating these. The preparation was perfect and so flavorful.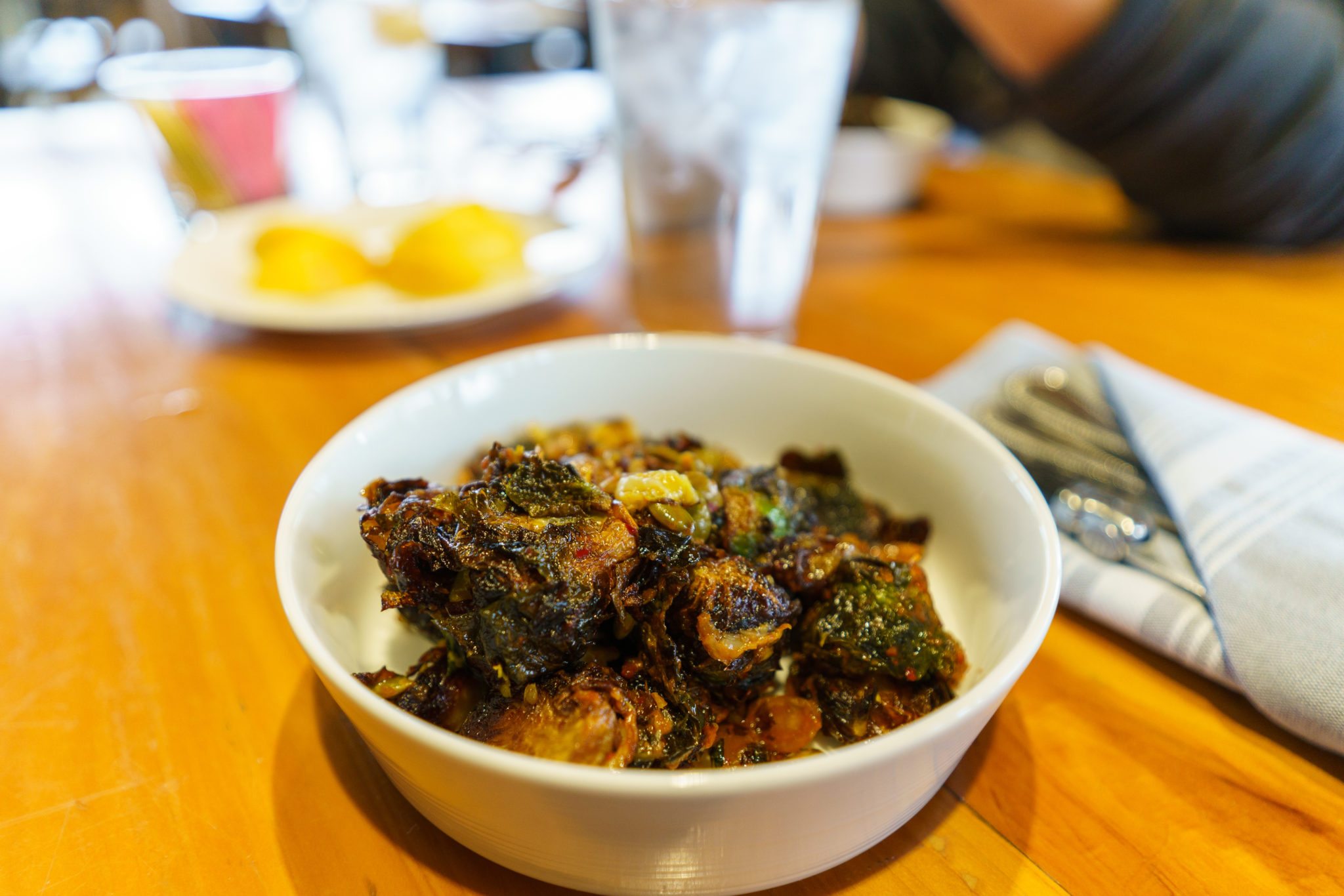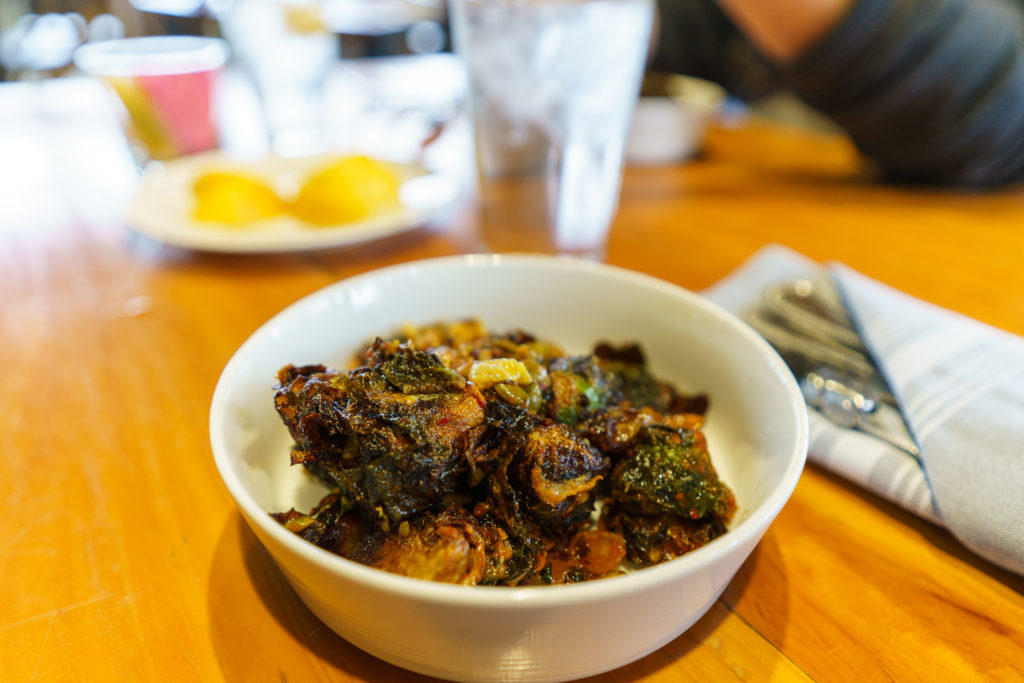 Note: the Shreveport Aquarium is a great, family-friendly experience but the meal I had here was part of a special event.
5. Ki' Mexico
3839 Gilbert Dr, Shreveport, LA 71104
Ki' Mexico is not your run-of-the-mill taco joint. Family-owned by two brothers from Mexico, this trendy eatery strives to bring fresh and different to the table. The brothers got their start in the restaurant business with their mom expressed interest in selling her salsas at local farmer's markets and business at their brick-and-mortar restaurant is booming. Mom's salsas are still available for take-home.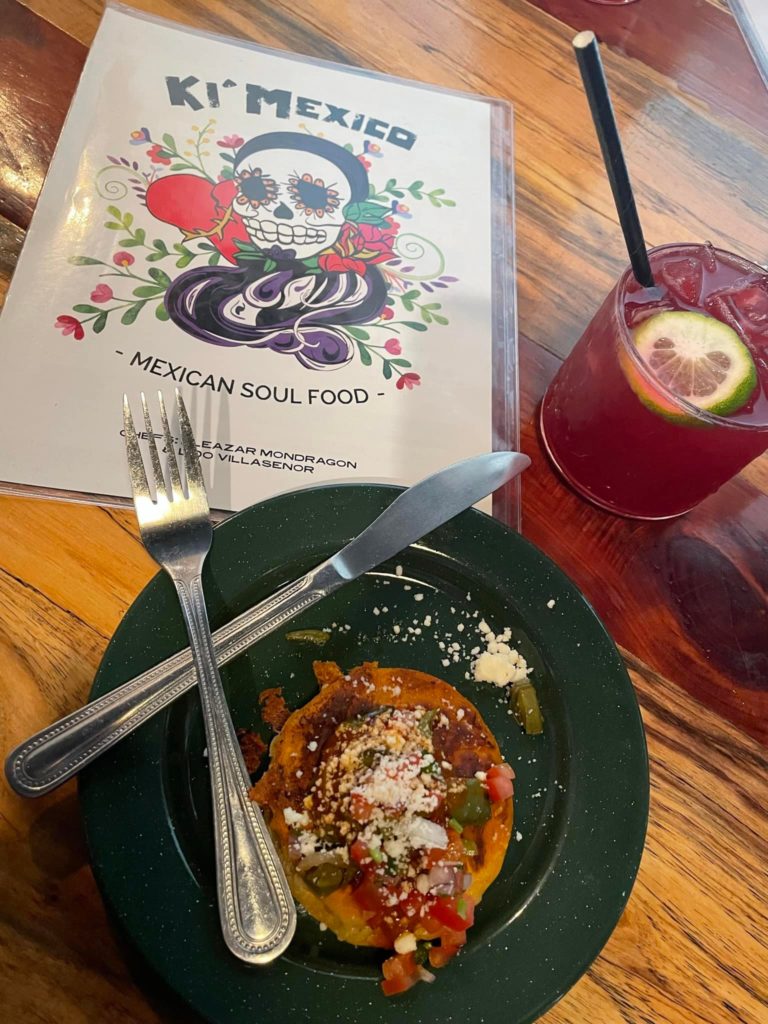 Menu items include salmon tostadas, tortugas (Mexican sandwiches), and a list of creative tacos, such as the Nopal, which is tender cactus sauteed with onions and oregano in a corn tortilla and a tempting parade of various specials, to include a Mexican burger and homemade ramen noodles. Ki' Mexico also offers Sunday brunch and live music.
6. Silver Star Smokehouse
1201 Silver Star Way Bossier City, LA 71111
The Silver Star Smokehouse is where the Shreveport/Bossier food scene really shows its Texas side. Their menu includes appetizers – I recommend the spinach and artichoke dip and the armadillo eggs, which are deep-fried jalapenos and cream cheese.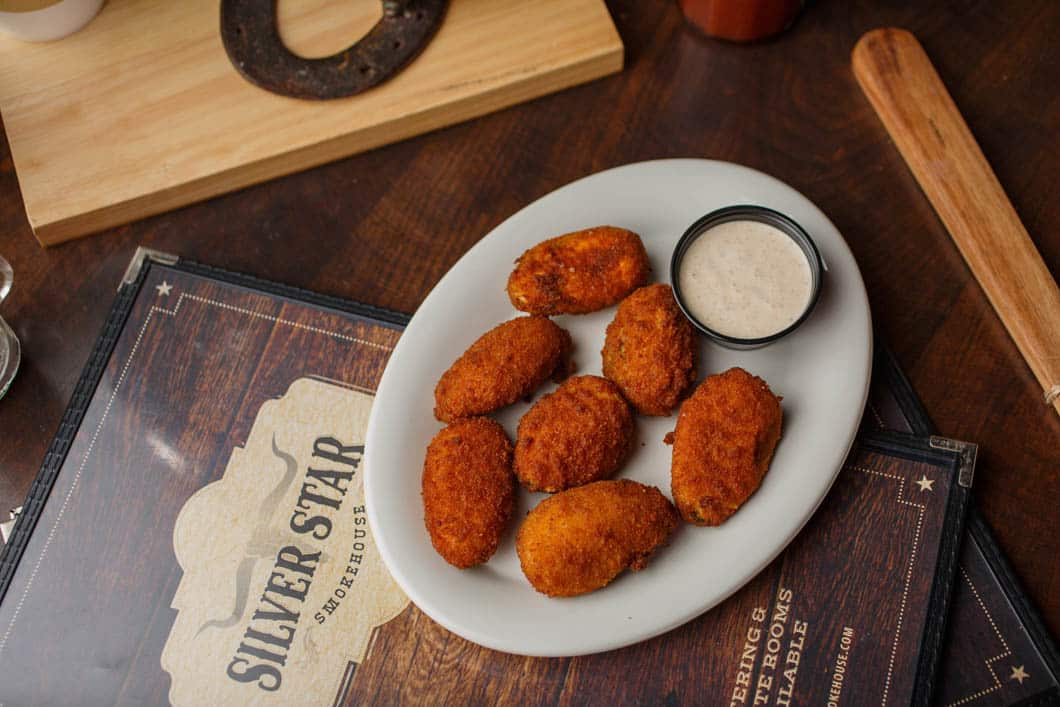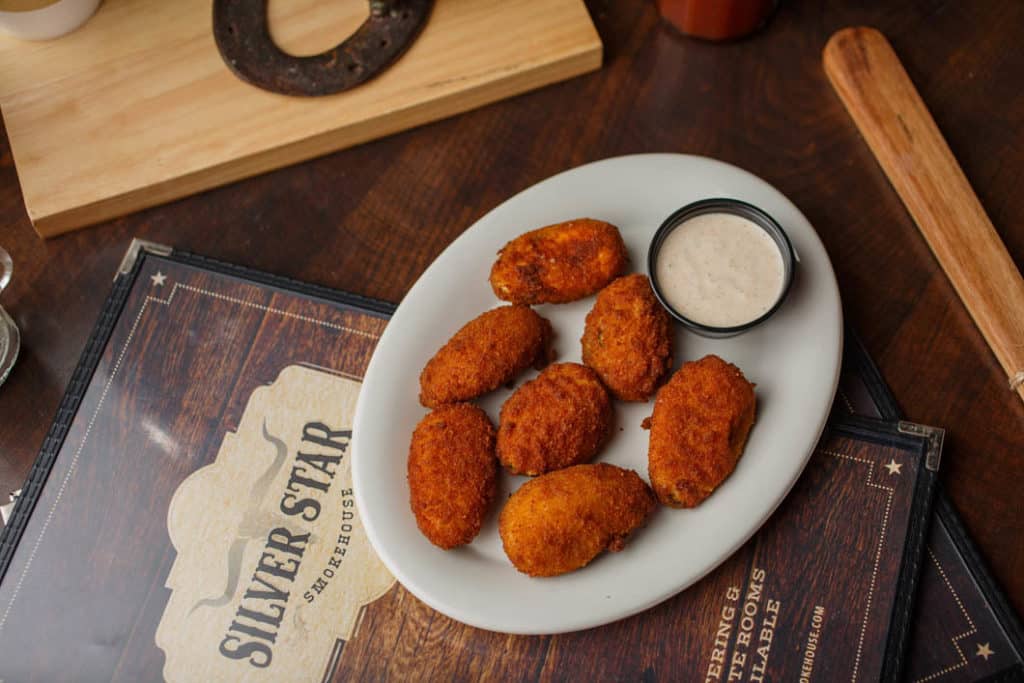 The menu isn't huge but it gets the job done w, with burgers, BBQ – both plates and sandwiches – as well as steaks, fish, and chicken. The Au Gratin potatoes are an upgraded side but they're 1000 percent worth the $1.50 upcharge. Silver Star Smokehouse is currently (as of February 2023) offering crawfish. It's not on the menu but the crawfish season and the Friday night dinner crowd was loving it. Crawfish season runs from January to July. There's also a spacious outdoor patio out back with live music on the weekends.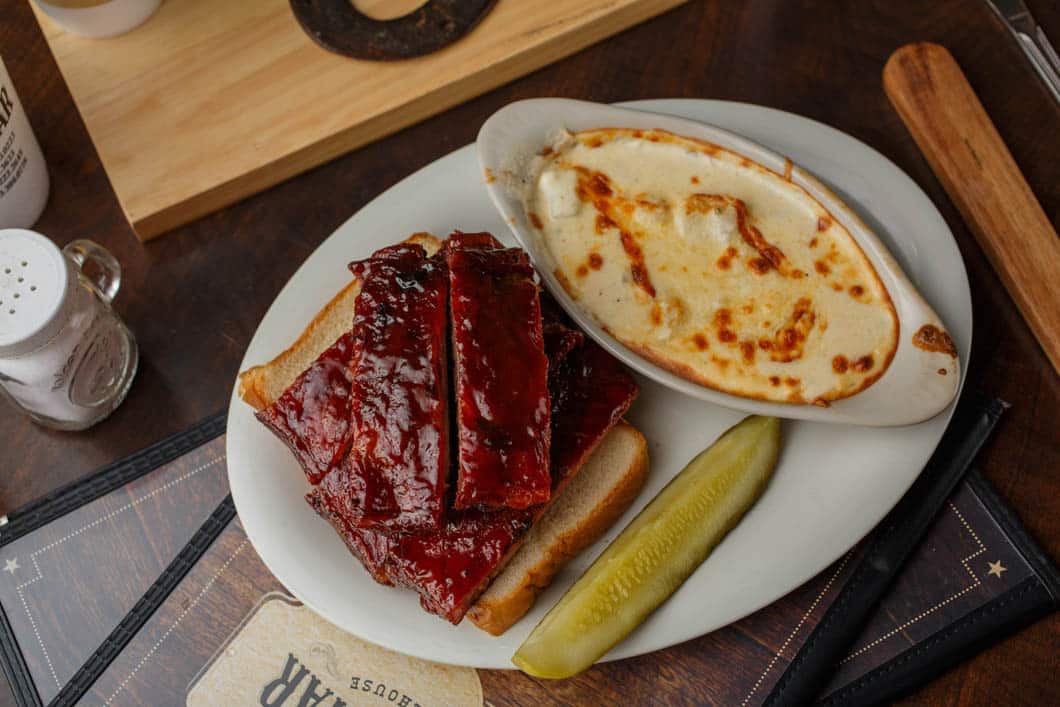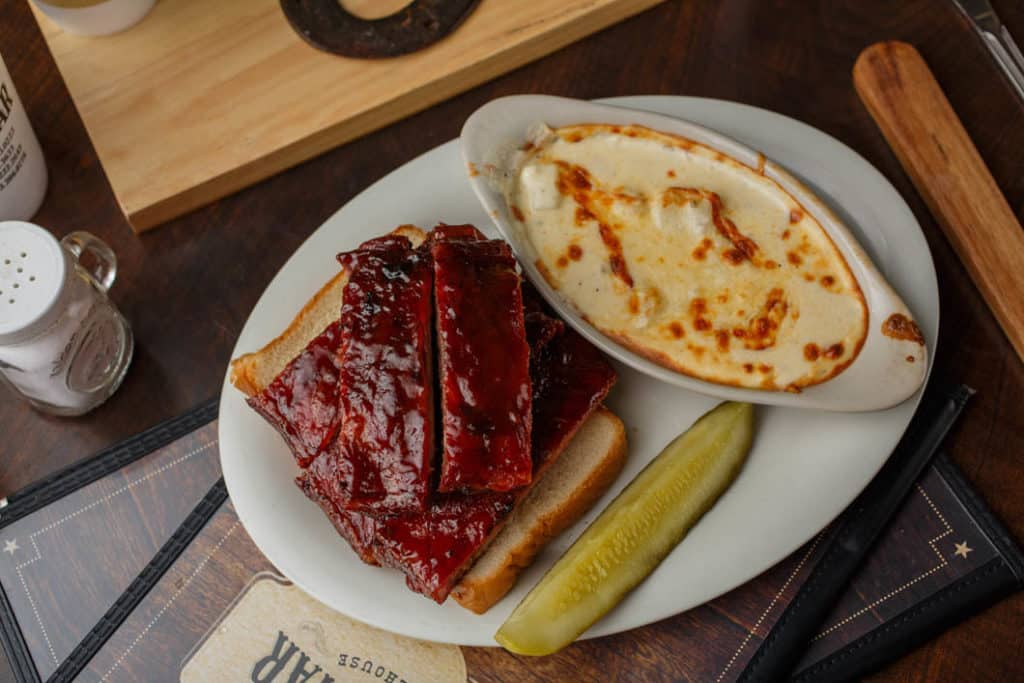 7. Strawn's Eat Shop
125 E. Kings Hwy, Shreveport, LA 71104
Strawn's is on the map because of their world-famous icebox pies: strawberry, banana, chocolate, and coconut topped with housemade whipped cream. Strawn's also serves breakfast, lunch, and dinner. The lunch and dinner menu include burgers, sandwiches, and a variety of classics like fried chicken, meatloaf, and chicken and dumplings. They also offer a daily Blue Plate Special.
The breakfast menu includes traditional southern favorites like ham steak, biscuits, omelets, and pancakes. They have the best biscuits I've ever had. They're delicious and buttery and it's not necessary to put any extra butter on top of them (although I'm sure it would taste awesome if you did) but there's enough butter in the biscuit dough so you can really taste it.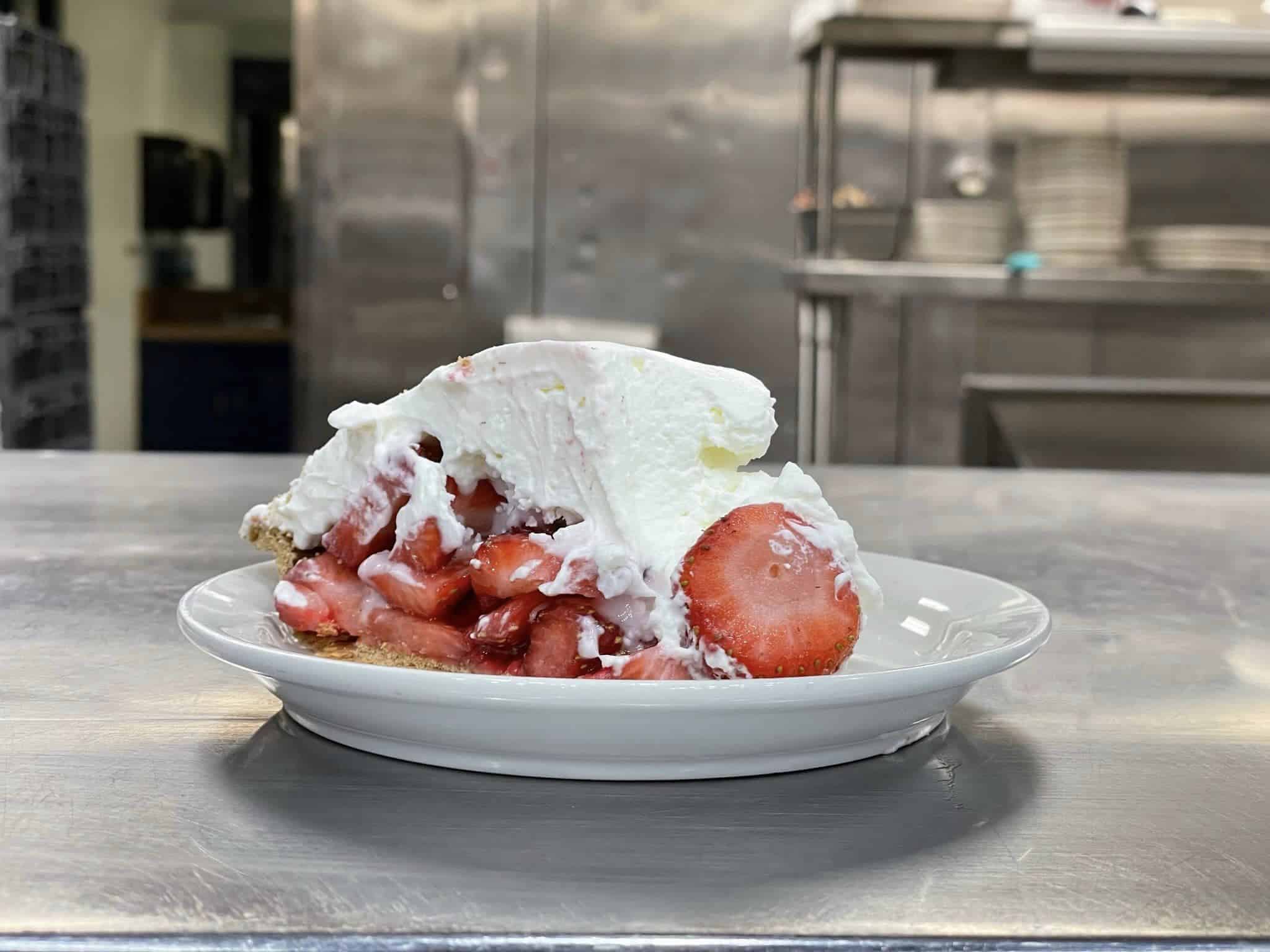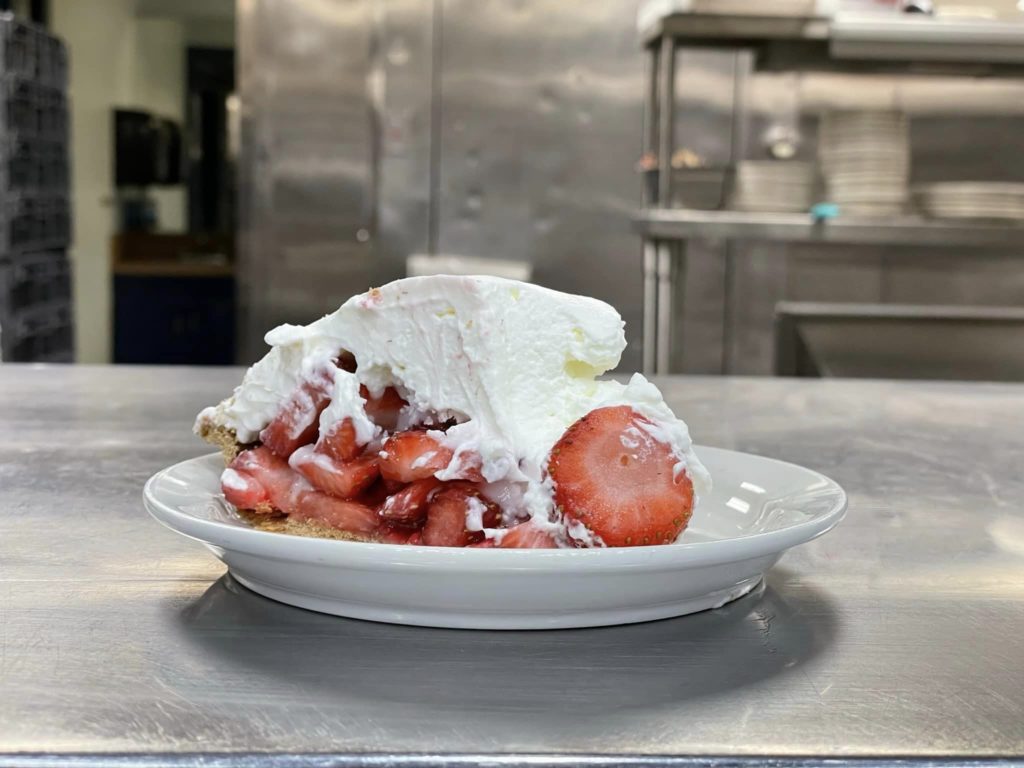 8. Whisk Desert Bar
724 AZALEA DRIVE, SHREVEPORT, LA, 71106
Whisk is the place to go for something sweet in Shreveport. From the perfect cookie for an afternoon treat dessert to cakes that are almost too pretty to eat, this airy dessert bar is the spot to satisfy your sweet tooth. Glute gluten-free goods are available.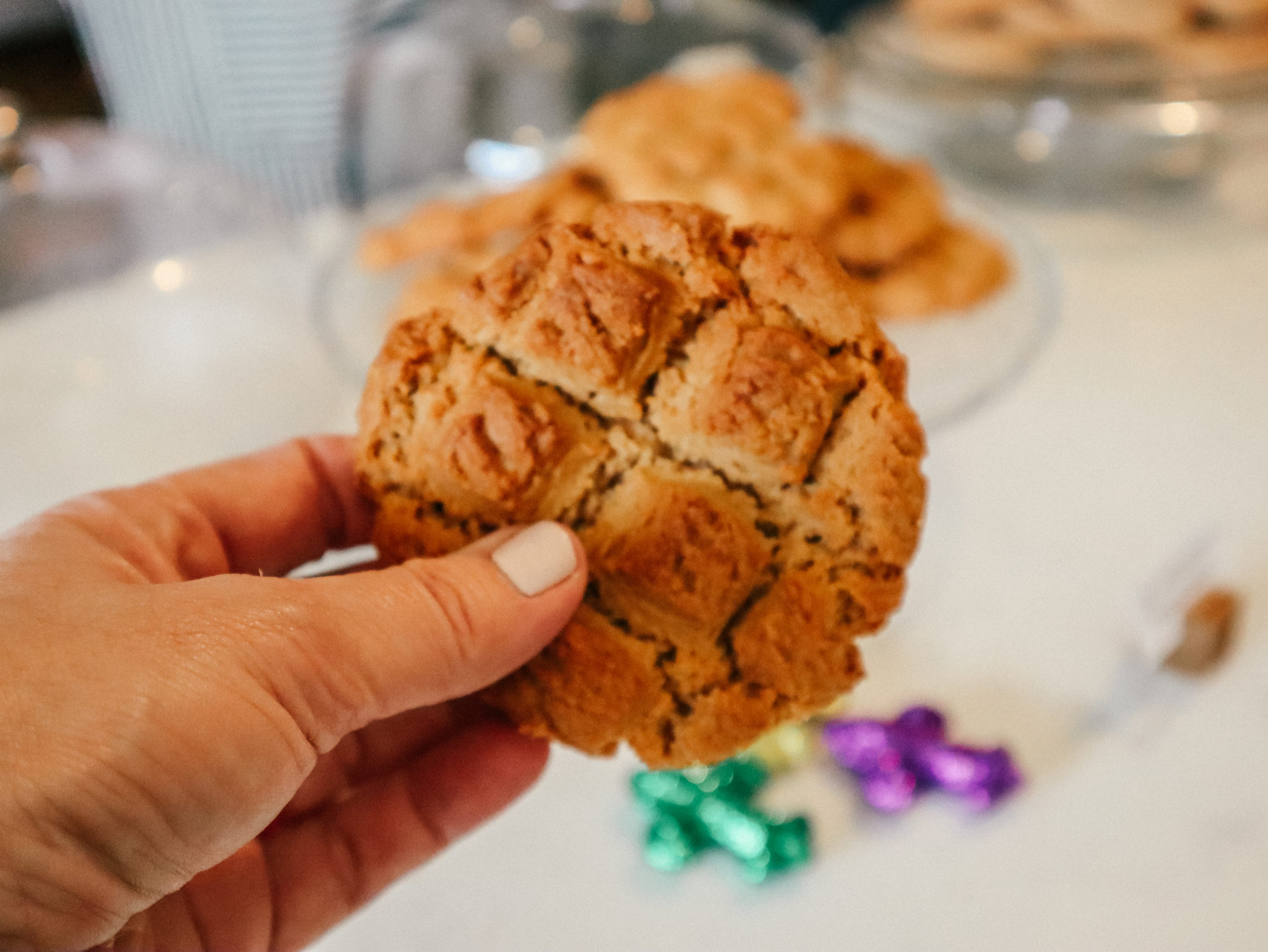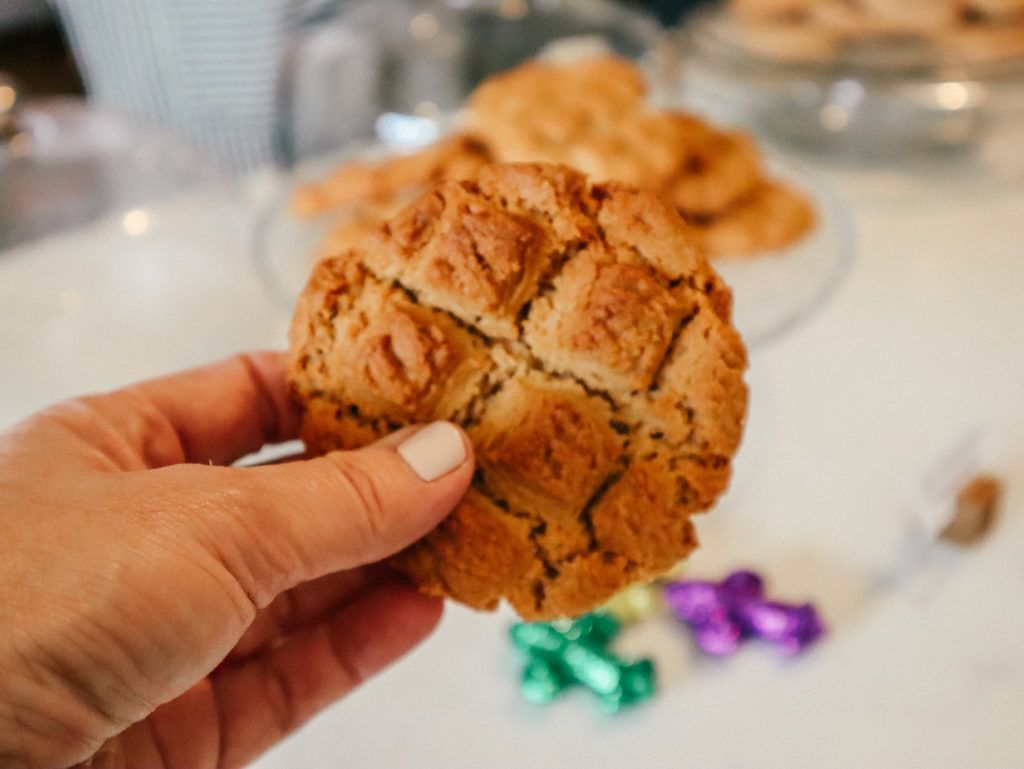 Chef Blake Jackson creates his dreamy baked goods by pairing imported chocolates with fresh fruit and locally sourced ingredients. If you stop for a cookie, I recommend grabbing a few extra to nibble on later.