A Parent's Guide to the Mall of America
(This post may contain affiliate links. Read my full disclosure.)
The Mall of America was on my travel bucket list forever. Adult me isn't really a mall person but there's still a bit of mall-crazy teenage Jill living inside me. Even if you're not going to shop, there's a ton to do. We recently spent three days at the Mall of America and we only went inside two stores. This is an awesome vacation spot for so many reasons. If you're considering this as a trip to do with your kids – which you should – I've provided lots of tips, tricks, and info in this parent's guide to the Mall of America.
A Parent's Guide to the Mall of America – Exploring this Minnesota Mega Mall with kids
My family and I were hosted by Mall of America and Bloomington Minnesota Convention and Visitor's Bureau.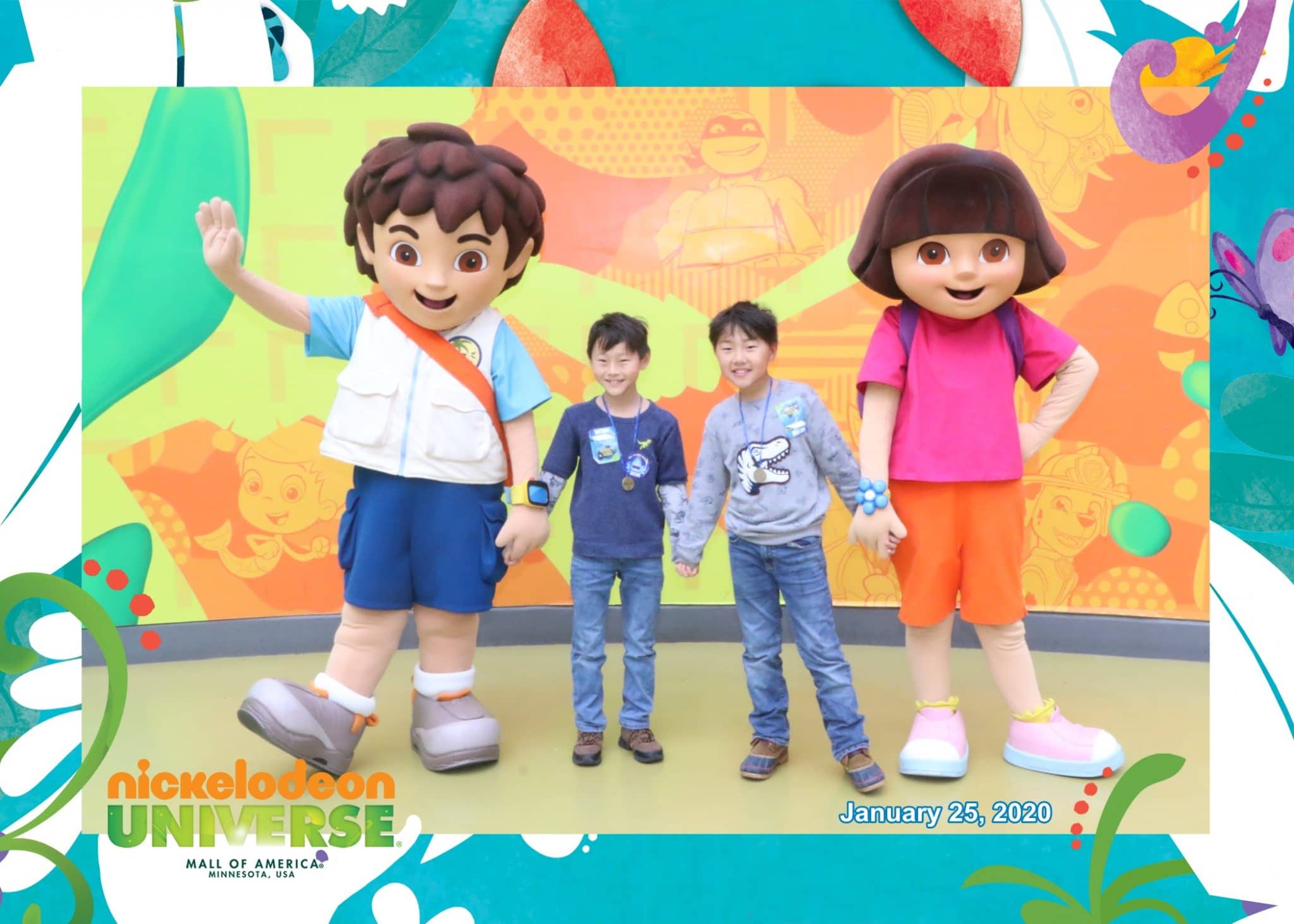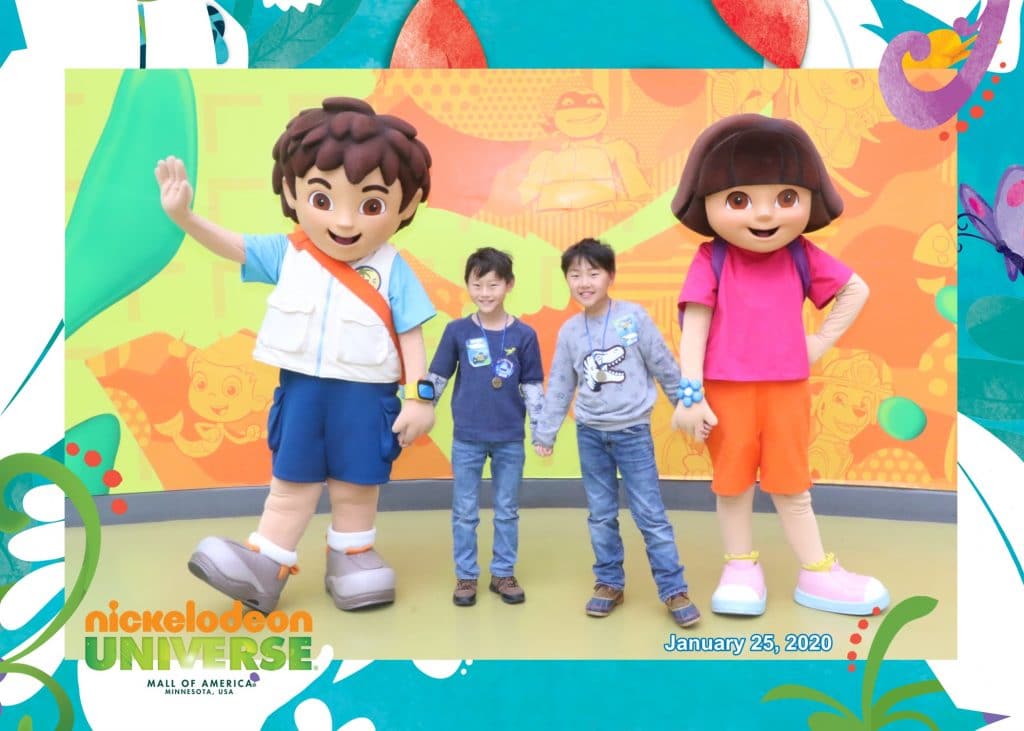 First things first: Getting to the Mall of America
The Mall of America is located in Bloomington Minnesota. Bloomington is a short hop from the Minneapolis St Paul International Airport. You can take the light rail from the airport directly to the mall. You can also take an Uber and get there in about 10 minutes.
If you take the train from the airport to the mall, you can minimize your time outside or skip packing winter gear. The train stops at the East Entrance to the mall. You'll be outside for about 30 seconds getting from the train to the mall.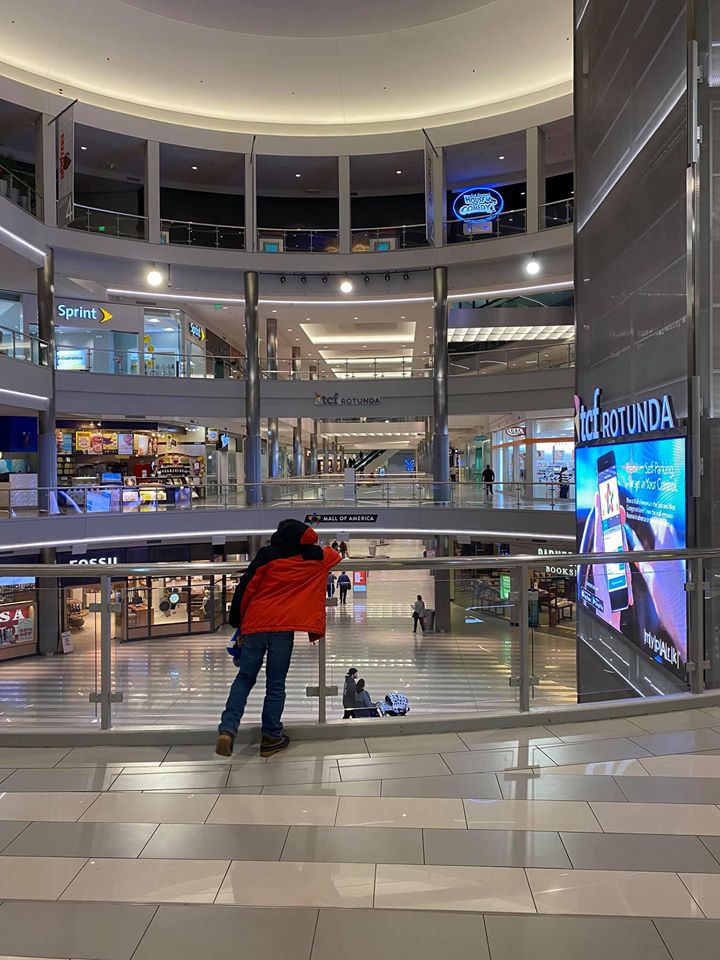 Drawback: the East Entrance is where the smoking area is located and the entire inside hallway smells like smoke. It's a short walk to the escalator and the main part of the mall but we are very sensitive to smoke and didn't like this.
Where to stay inside the Mall of America with kids
There are two hotels inside the Mall of America – the Radisson Blu and the J.W. Marriott. There are other hotels in the area that are walkable or a short cab or Uber ride away. We stayed at the AC Hotel Bloomington which is right across the street from the East Entrance. It took about six minutes to walk door to door, walking with a purpose.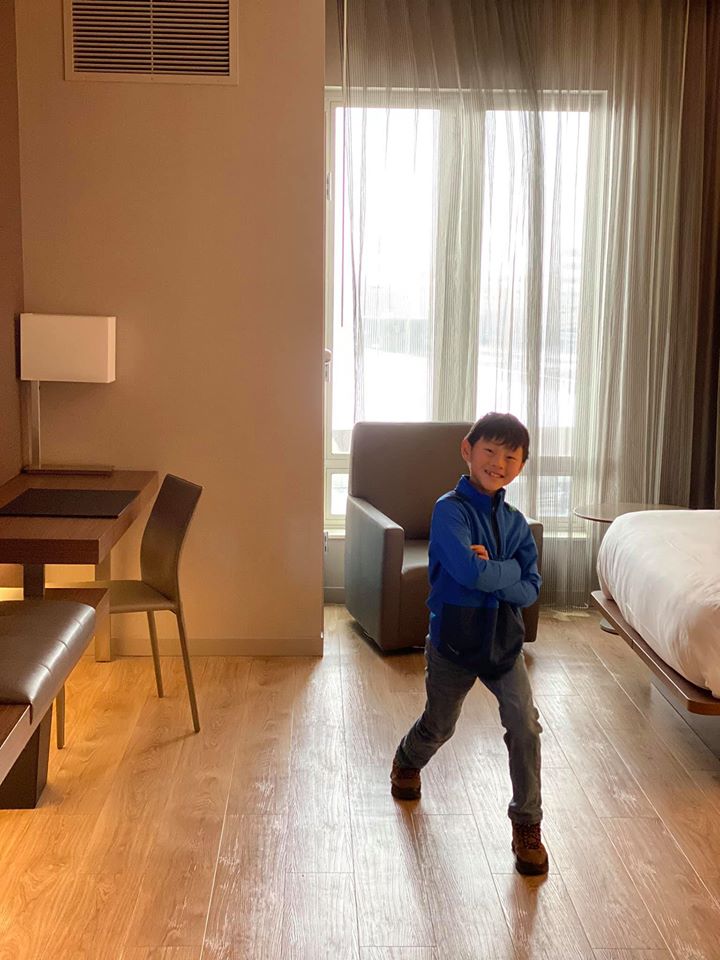 We really loved the AC Hotel Bloomington. It's a Marriott property and our family really enjoyed our stay. They have a comfortable lobby, wonderfully friendly staff and delicious breakfast. That said, we really loved the idea of traveling to Minnesota in the middle of winter without packing coats.
The walk from the AC Hotel Bloomington to Mall of America would have been super uncomfortable without outerwear. Keep in mind, we're Texans so our idea of cold starts at about 50 degrees, so if you're made of hardier stock, you maybe could get by with a sweater.
Planning your visit to Mall of America with kids
I am generally not a go-with-the-flow traveler. Although I appreciate the idea of being unencumbered by plans, it usually isn't realistic when you're traveling with kids. However long you're staying, you'll want to create a loose plan for what you'll see and do each day.
Three days is about the average length of stay for Mall of America visitors. Unless you plan on exploring the surrounding area, three days is enough for the inside the mall stuff.
My advice is to examine your travel goals and to look at everything that's available at the Mall of America. Obviously there's mega shopping opportunities to be had here. There's also enough to keep you busy for several days without going into one single store, which is pretty much what we did.
Related: Things to do in Mall of America besides shopping
Renting a stroller at the Mall of America
You can rent a stroller at any of the four Guest Services desks inside the mall. You will be covering a LOT of ground, so even if your kids aren't usually in a stroller, you might want one for a day of power shopping.
Other amenities for families at the Mall of America
In addition to an ample amount of family restrooms, the Mall of America also has two mother's rooms. One is on level one near the east entrance and the other is on level 2 near Nordstroms.
There are also lots of lockers available for rental in various sizes. Since we walked to and from our hotel to get inside the mall, it was great to have a place to stow our outerwear. This is also a good spot to put your shopping bags if you want to take part in a non-shopping activity.
There's also a medical clinic in Mall of America – that blew my mind. If you feel like you need to see a doctor for whatever reason, it's right there.
If you want to shop at Mall of America, plan at least one day for shopping
We didn't shop at Mall of America but if you plan on doing so, research the stores that are available and make a short list of where you want to go because it's pretty much impossible to go to all the stores. If you're looking to stock up your child's closet or buy school clothes, this would be a great place to do it.
If you plan to do serious shopping, invest in the Mall of America Coupon Book for $9.95. It's got lots of great offers and if you're going to spend more than $200 on clothes, purchasing the book is a no-brainer. You can get these at any of the Guest Services desks. But, before you do that, check with your hotel. The AC Hotel Bloomington gave us a book free of charge when we checked in.
Bonus: There's no state tax on clothing and shoes in Minnesota, so go crazy!
Check out the Mall of America directory here. There are over 500 stores.
A parent's guide to Mall of America – The scoop on kid-friendly stores
The mall of America has a LEGO Store and an M&M Store. Even if you don't buy anything, these are a lot of fun for kids to poke around in. I'm sad to say that the American Girl store is now closed.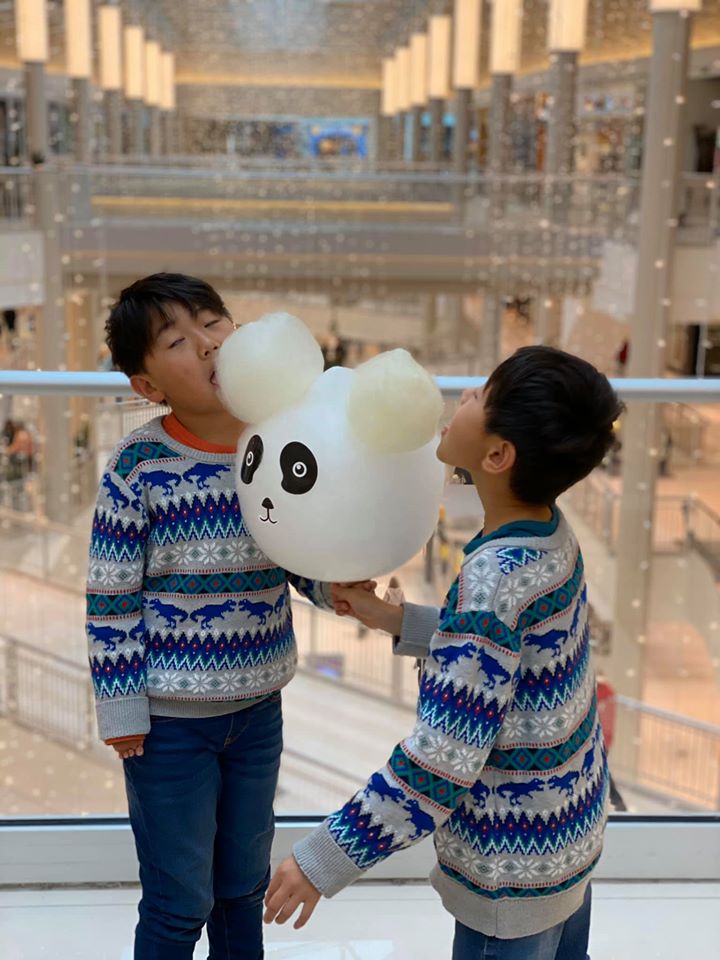 You can also shop in the Crayola Store without paying for The Crayola Experience but if you've got a couple of hours to spend, the Crayola Experience is really fun. There's also an Alpaca Store that would be fun to check out – we walked by it a couple of times and never made it in.
How do you ship your purchases home?
If you plan on doing a LOT of shopping at Mall of America, I recommend traveling very light with empty suitcases. A quick Google search shows a post office, a FedEx office and a UPS Store all within less than six miles from Mall of America. There's also a FedEx and UPS drop off point at the Minneapolis St Paul Airport.
The traveling with empty suitcases and filling them up for your return trip seems the best option for me. Most Airlines charge fees for checked baggage nowadays – Southwest Airlines is the exception – but various loyalty programs offer free checked bags. We have the Delta Sky Miles American Express Card and we get one free checked bag with that.
Even if you pay full price to check your bags, you're still probably going to come out ahead financially when you compare how much your various shipping options are going to be.
Can your kids explore Mall of America without you?
Kids under 16 must be escorted by a parent or guardian from 4:00 p.m. to close and other dates as posted, i.e. Black Friday. See more about the Mall of America's parental escort policy here.
You know your kids best but I would personally not recommend letting kids under 13 roam free in the mall. By roam free, I mean "OK kiddo, you have thirty minutes to check out what's in Aerie. Dad and I will be at Bussin Birria Tacos. Don't be late."
Before you do this, make sure your child is able to navigate the mall on their own or using the kiosks. The should also have enough situational awareness to safeguard their valuables and not wander off into more private areas with strangers.
Parent Guide to Mall of America: How to navigate the Mall of America
The Mall of America is huge. You can check out a map here to get an idea of the lay of the land but what we found most helpful was using the kiosks.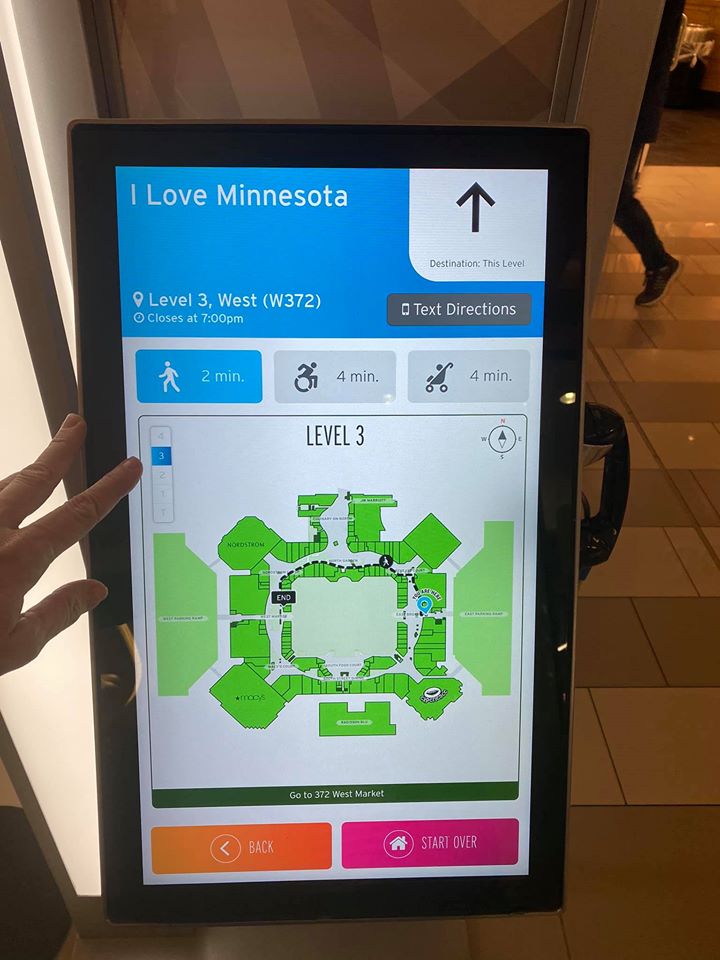 The kiosks are located at various points throughout the mall – we never had to look too far to find one. You'll select where you want to go and the directions and estimated time to walk there will display on screen. It couldn't have been easier.
You can also download the app.
Parents guide to Nickelodeon Universe
Nickelodeon Universe is the Mall of America's indoor amusement park. It's located on level one and you don't need a ticket to enter…it's just kind of there in the middle of the mall. You do need a wristband to ride the rides. You can purchase online or at the kiosk by the entrance.
There are a variety of rides from thrill rides to kiddie rides. You can see a list of rides and height requirements here. There's also a sensory chart included in each ride description. The rides are pretty evenly distributed. There's an about equal amount of thrill rides as there are tamer rides for younger kids.
Nickelodeon Universe is sort of circular. It's pretty easy to find your way around and there are enough landmarks and places for tired parents to sit where you can give older kids a little bit of freedom to ride on their own.
Mall of America is absolutely a fun family vacation spot!
I hope you've enjoyed my tips and tricks in this parent's guide to the Mall of America and that you plan your own trip soon!