The Ultimate guide to Fredericksburg TX
(This post may contain affiliate links. Read my full disclosure.)
---
Whether you're looking to visit Fredericksburg for a day, a weekend, or longer, this Ultimate Guide to Fredericksburg TX will give you the scoop on restaurants, places to stay, the best wineries, and other things to do. Willkommen auf Fredericksburg!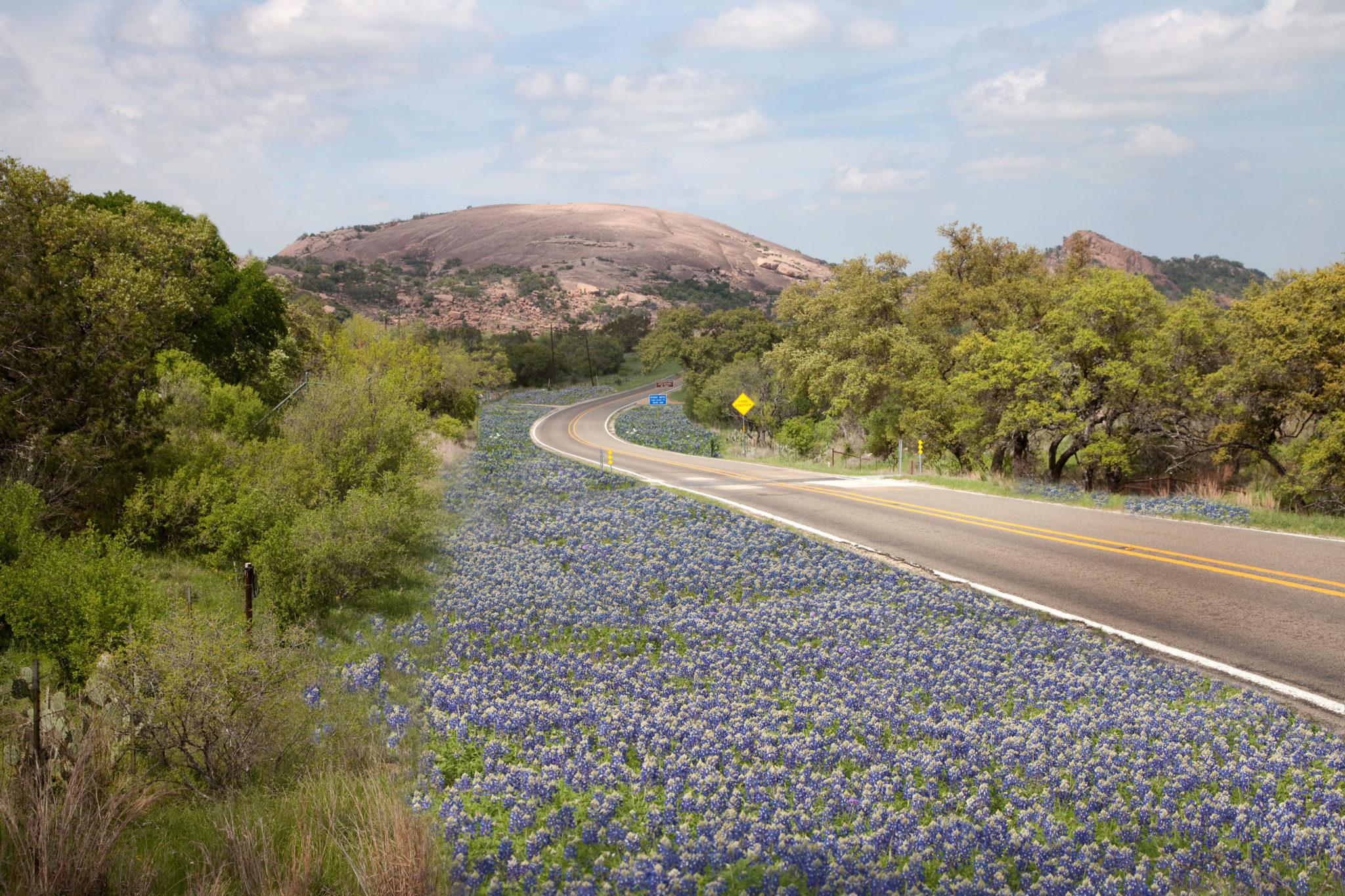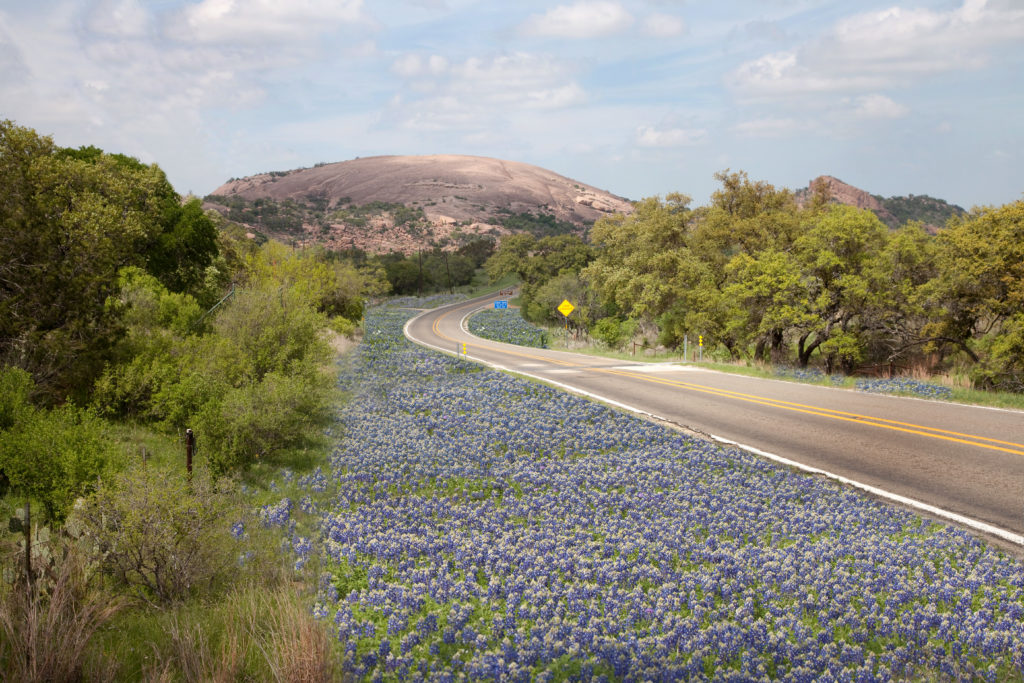 The Ultimate guide to Fredericksburg TX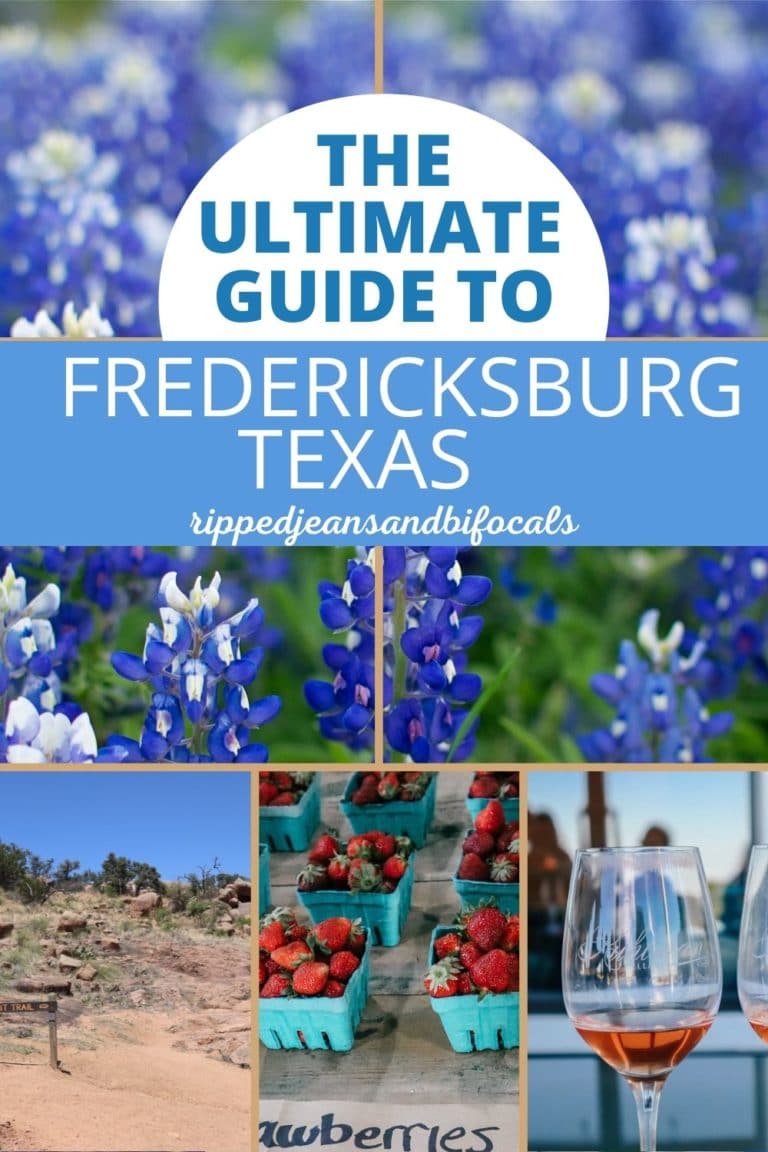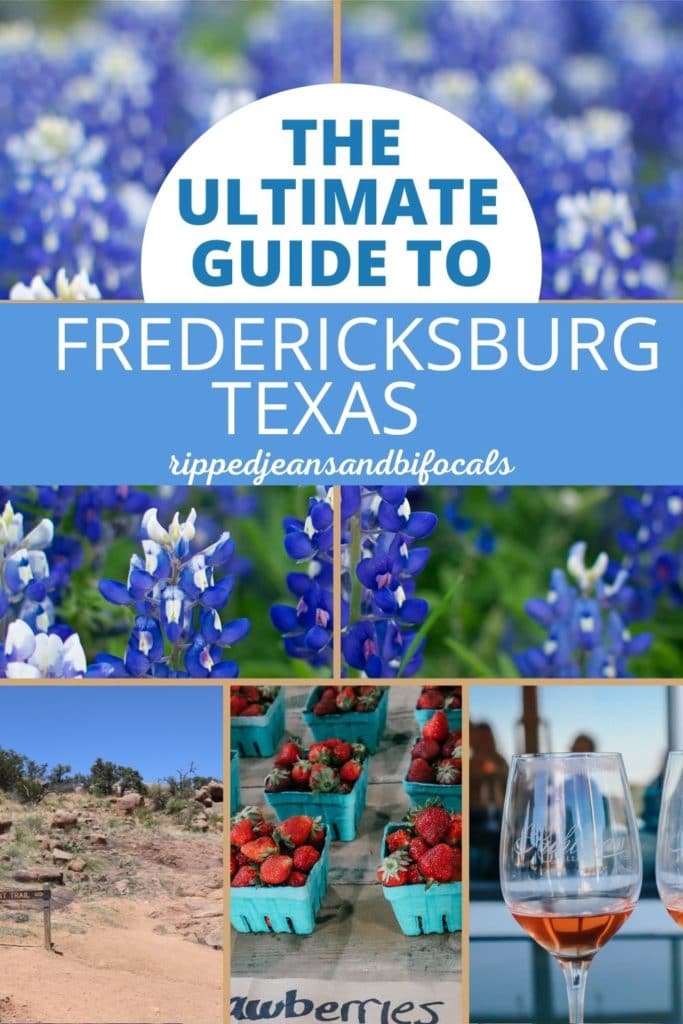 The history of Fredericksburg TX
Founded in 1846, Fredericksburg was named after Prince Frederick of Prussia by Baron Otfied Hans von Meusebach. Fredericksburg celebrates 175 years this year (2022.)
Meusebach originally arrived in New Braunfels, another prominent German settlement in Texas, but set out to form a second German settlement. He purchased 10,000 acres with plans to provide each settler 10 acres of farmland outside town and a small plot of land in town.
The town houses, known as Sonntag Haus or Sunday House, were where the settlers stayed when they made the journey to town to buy supplies or attend church. Many Sunday Houses are now businesses or short term rentals.
Today's Fredericksburg has a population of approximately 11,000 people. It's a growing, friendly community focused on tourism and winemaking.
Getting to Fredericksburg TX
Fredericksburg is a 90-minute drive from San Antonio and about an hour's drive from Austin, which makes it a very attainable day trip from either of these cities. If you're flying, you'll want to look at flights in and out of both of these cities. It's an easy and scenic drive from San Antonio or Austin.
If you're visiting elsewhere in Texas, Fredericksburg makes a great side trip, especially if you're exploring one of the larger cities. The beautiful, quaint, hill country setting is a nice contrast to more urban areas of Texas.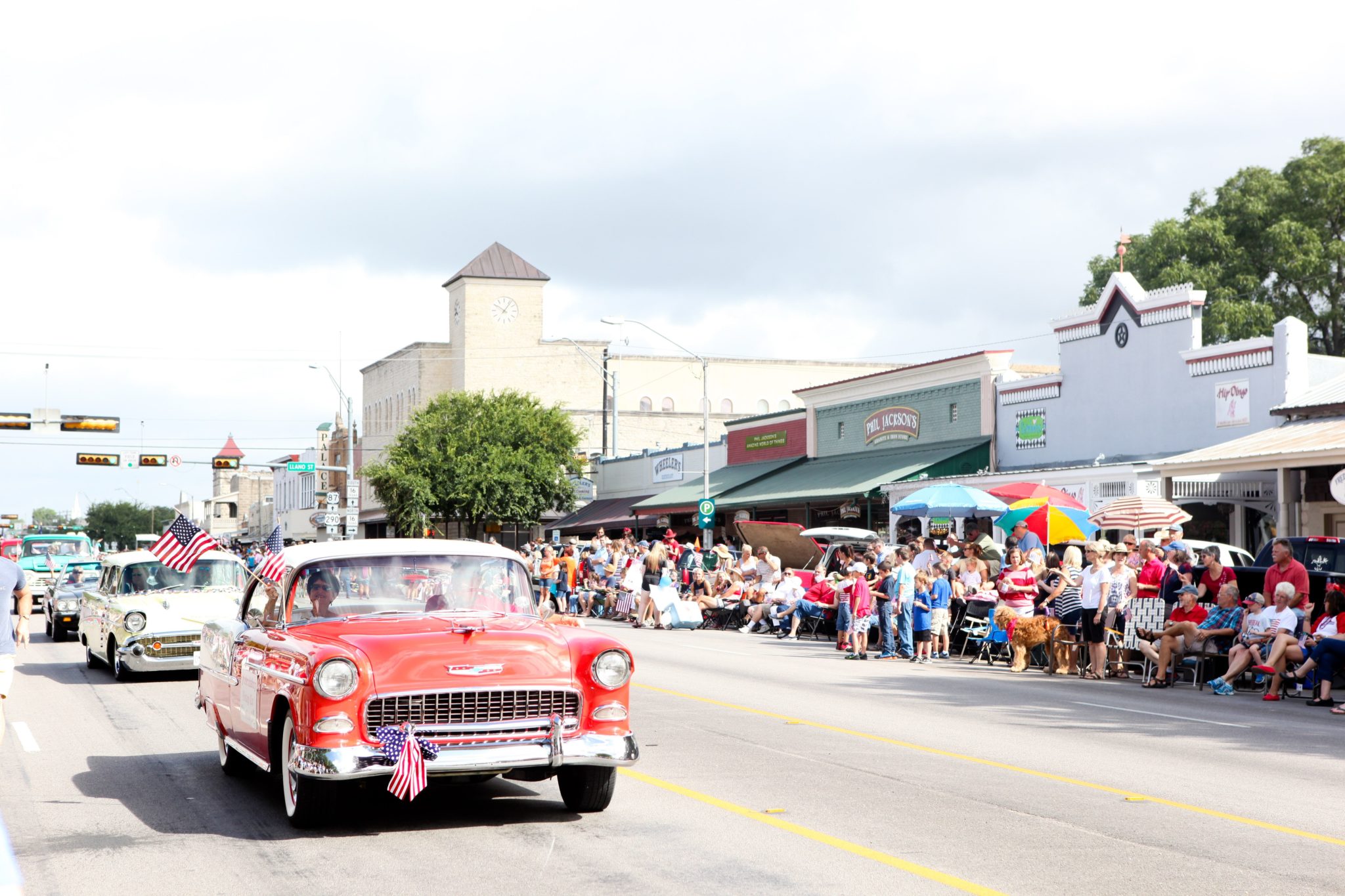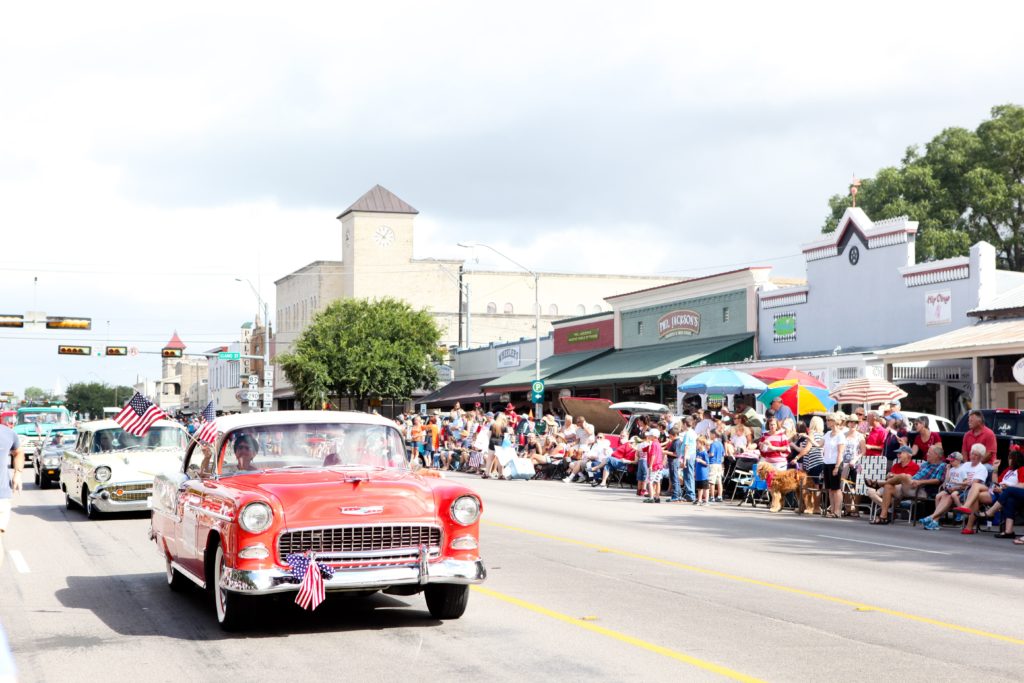 The Ultimate guide to Fredericksburg TX – Where to stay
There are a ton of lodging options in and around Fredericksburg. Here are a few of my picks:
Ololo
Ololo is a set of four tiny houses located just a few miles from downtown Fredericksburg. The near to downtown location is very convenient but the vibe of Ololo is very "away from it all."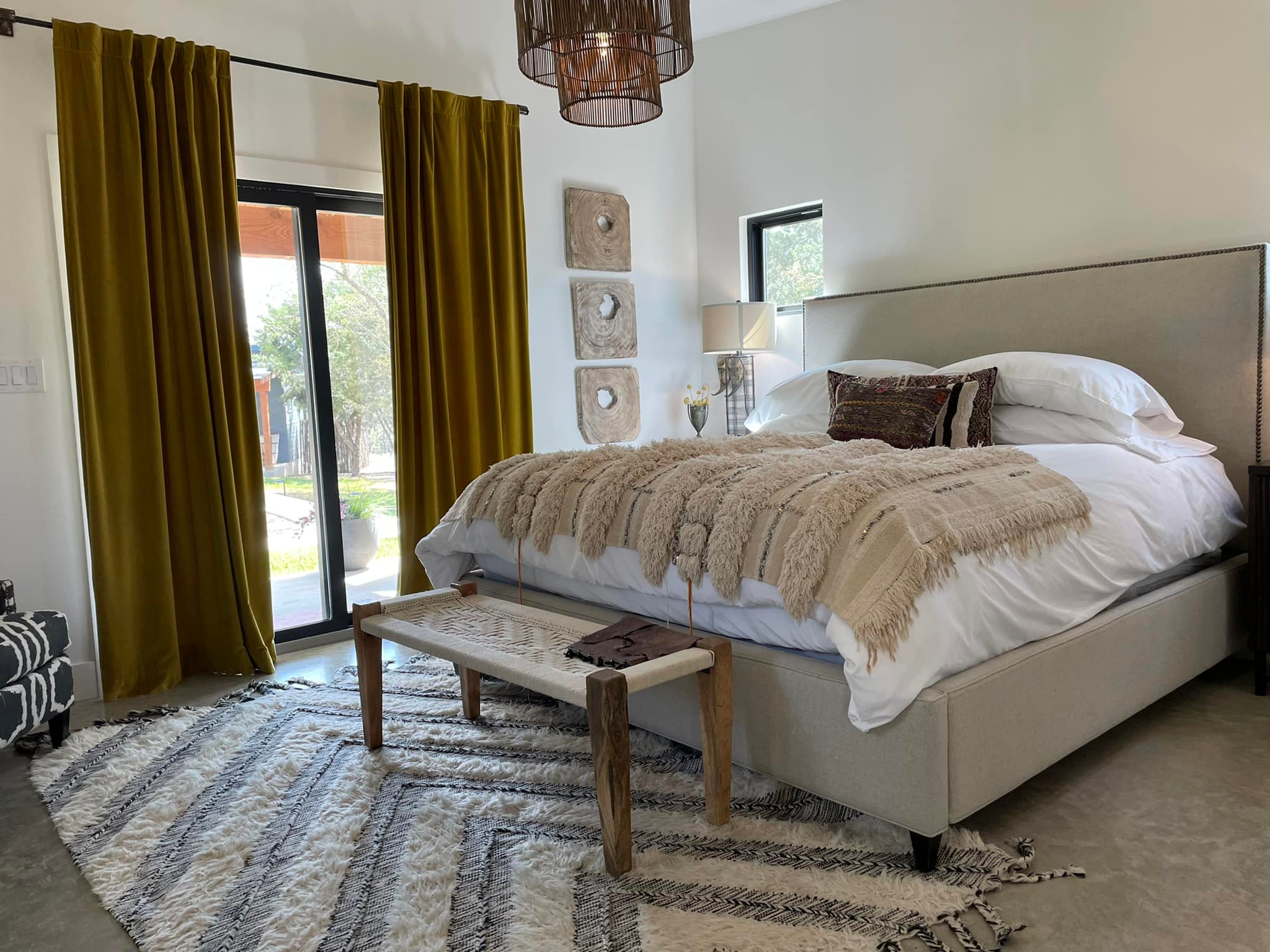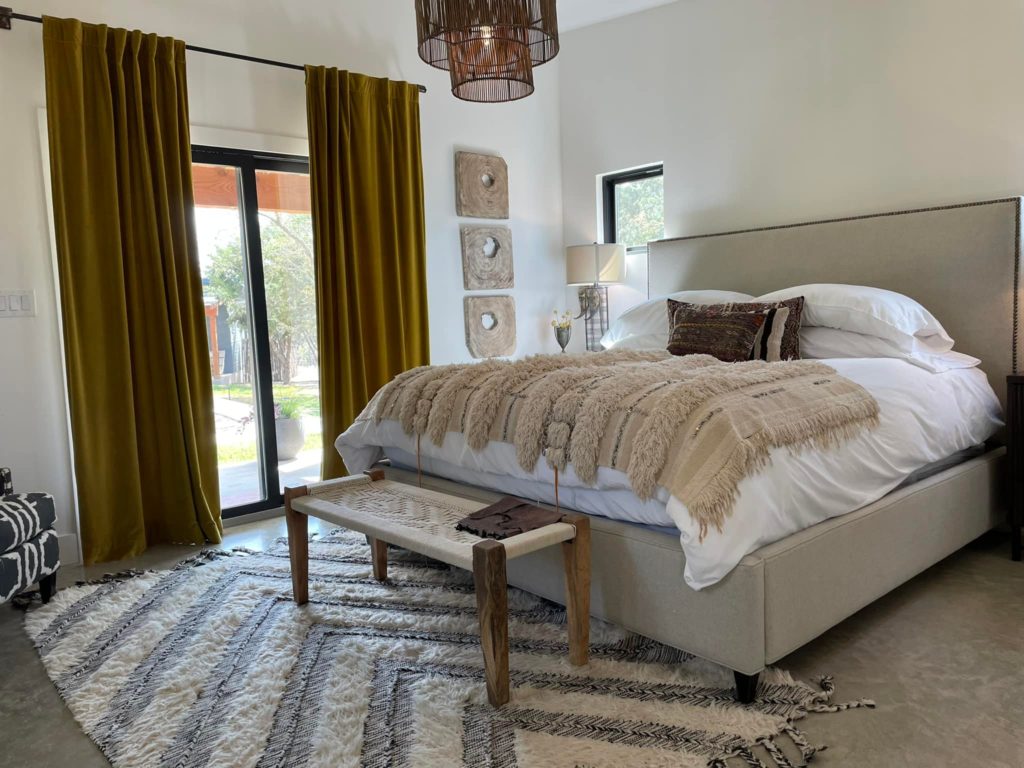 Ololo is best suited for couples. Each unit has a private hot tub and is beautifully decorated. The owner has a store in Fredericksburg, Black Chalk Laundry, where you can purchase many of the decor items in the rooms.
Check out options for Fredericksburg places to stay on Vrbo.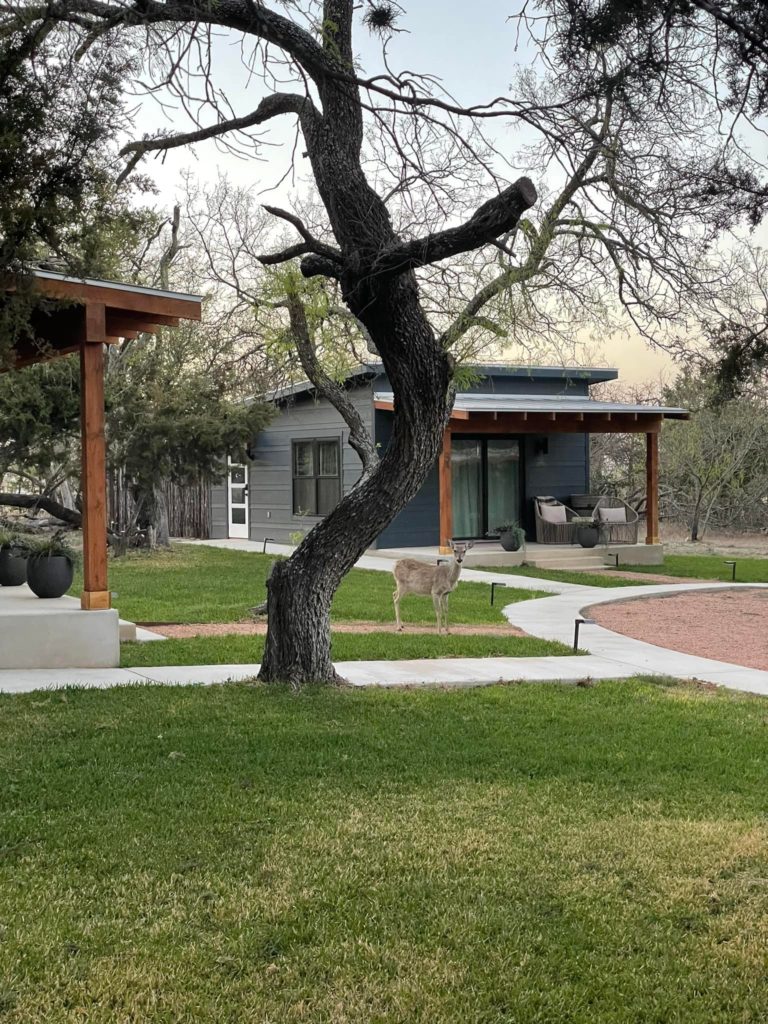 Onera
Onera is a beautifully tranquil collection of unique treehouses, yurts, and airstreams that feels like you're out in the middle of nowhere. In reality, Onera is located less than a mile from downtown Fredericksburg.
There's a variety of accommodations that can hold different sized groups as well as a unique common area with a container pool and fun spots to relax.
Outlot 201
Outlot 201 is a set of three farmhouse style guest cottages designed for couples. These can be rented together for larger groups but please note, children under 15 aren't allowed. Amenities include a separate living area, pasture views, and a fridge stocked with breakfast goodies, including homemade banana bread.
Trueheart Hotel
The Trueheart Hotel is a 13-bedroom boutique hotel located within walking distance of downtown Fredericksburg. If you want to access shopping, dining and tasting rooms without getting in your car, this is one to consider.
77 Guesthouse
77 Guesthouse is a one bedroom, one bathroom cottage located a short drive from Fredericksburg's main street. Amenities include king bed, a 50-inch smart TV, Alexa speaker, microwave, Keurig and front porch seating.
Hill Country Herb Garden
Stay at the Hill Country Herb Garden and book one of 14 uniquely decorated and curated cottages. Guests can choose add on packages when booking, such as wine, chocolate, and charcuterie items.
Hill Country Herb Garden has an onsite spa, which makes this an ideal choice if your goal is true pampering and relaxation. Services include a variety of massages and facials.
There are many more options on Vrbo or Airbnb. There are properties that accommodate larger groups as well as converted Sunday Houses. Fredericksburg also has several chain/franchise hotels if you'd like to use loyalty points or stay somewhere with familiar amenities. You can browse Booking.com for available rooms.
You might also like: Stonewall Motor Lodge Review
Best restaurants in Fredericksburg TX
If you're expecting German food in Fredericksburg, you won't be disappointed. There are several excellent German restaurants where you can enjoy schnitzel, bratwurst, and more. That said, the food scene in Fredericksburg is so much more than that. Here are a few of my old and new favorites.
West End Pizza Company
Enjoy brick oven pizza, pasta, calzones and appetizers at West End Pizza. Indoor and patio seating are available.
I especially enjoyed the Carprese salad and the Margherita Pizza.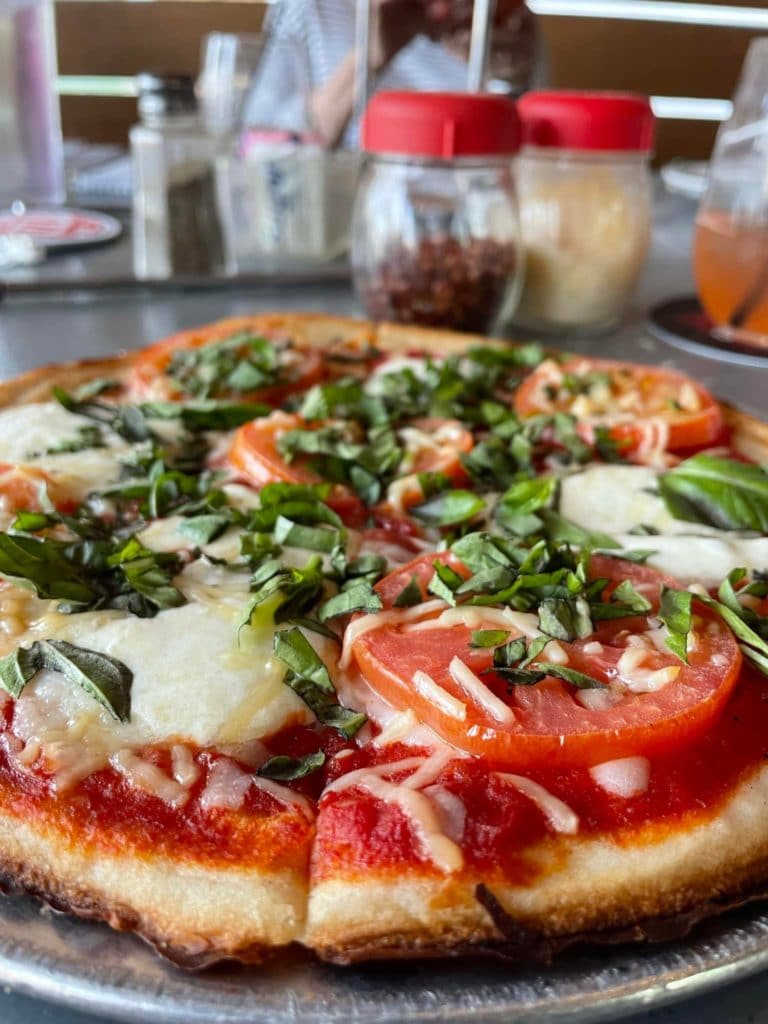 Eaker BBQ
If you love some good Texas BBQ, you don't want to miss Eaker BBQ. Like most BBQ joint in the state, Eaker's serves delicious smoked meats but the twist is in the Korean inspired sides, such as Kimchi Fried Rice. The desserts are also worth saving room for.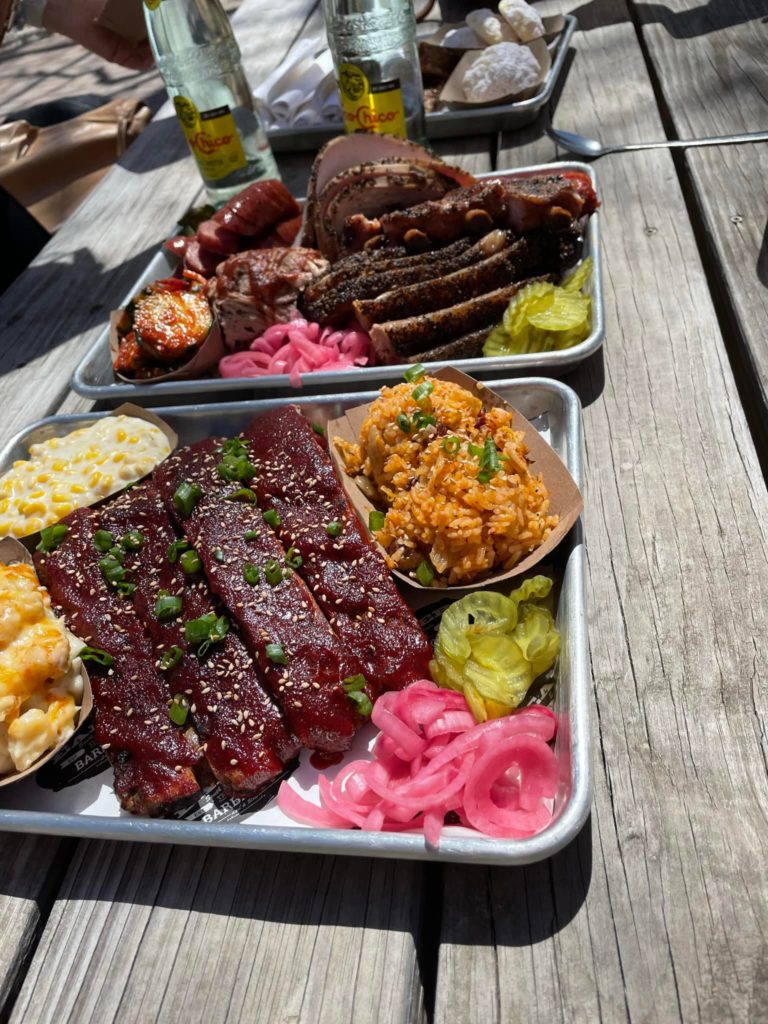 Hill & Vine
Hill & Vine is my new favorite in Fredericksburg. It checks all the boxes for upscale dining without an ounce of pretentiousness.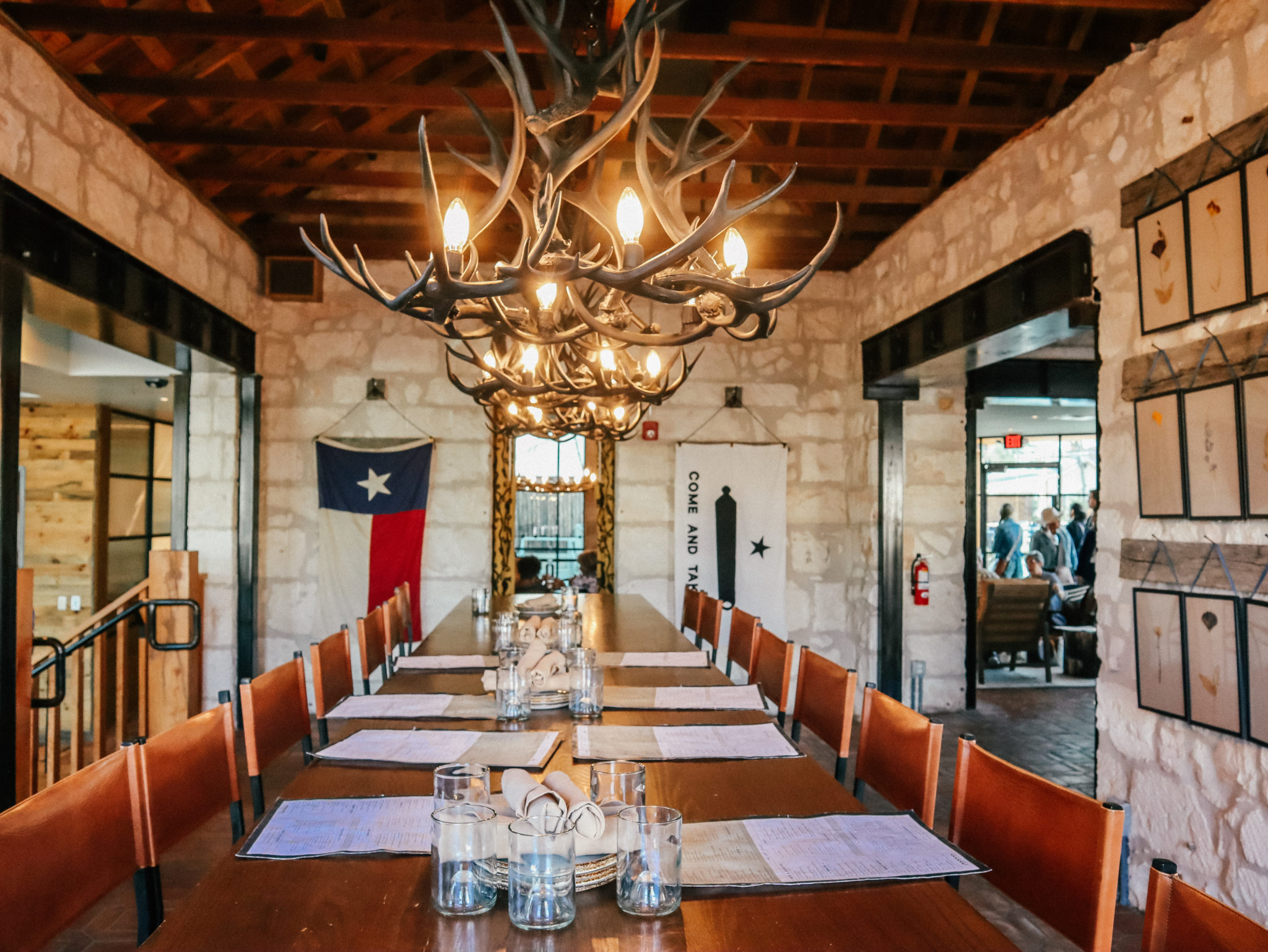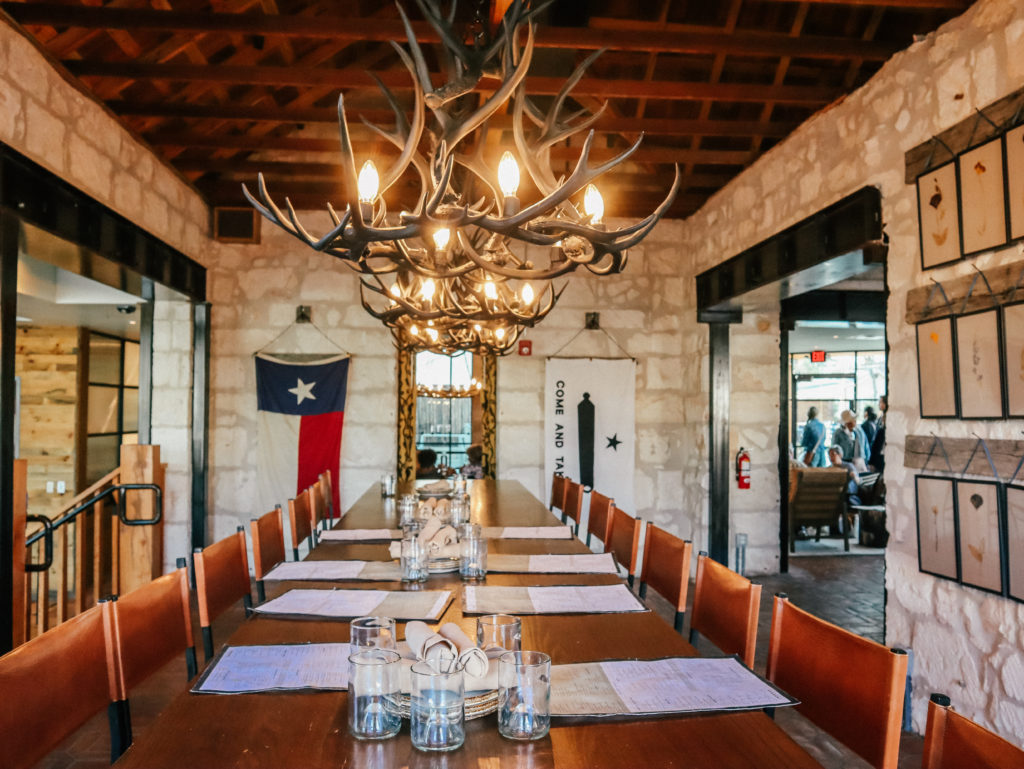 Try the sausage and cheese board or mushroom toast appetizers. They have a balanced selection of sandwiches and salads as well as heartier mains if you're really hungry. What I got really excited about, though, was their fried peach handheld pies. If you don't have room for dessert, I recommend taking some with you.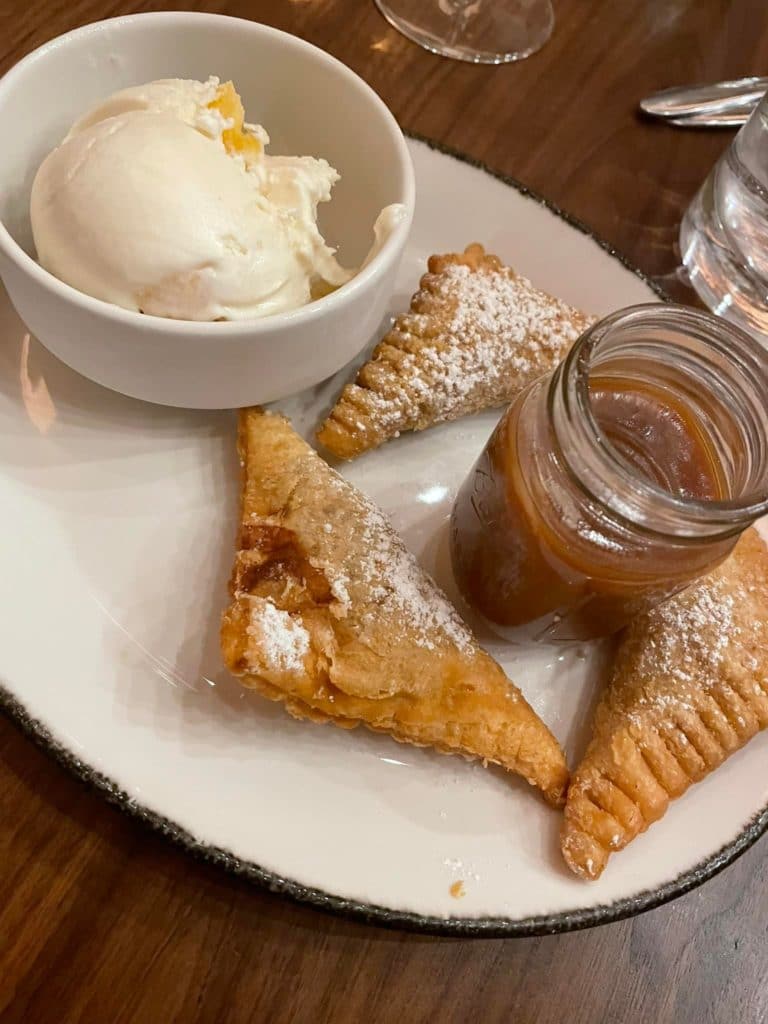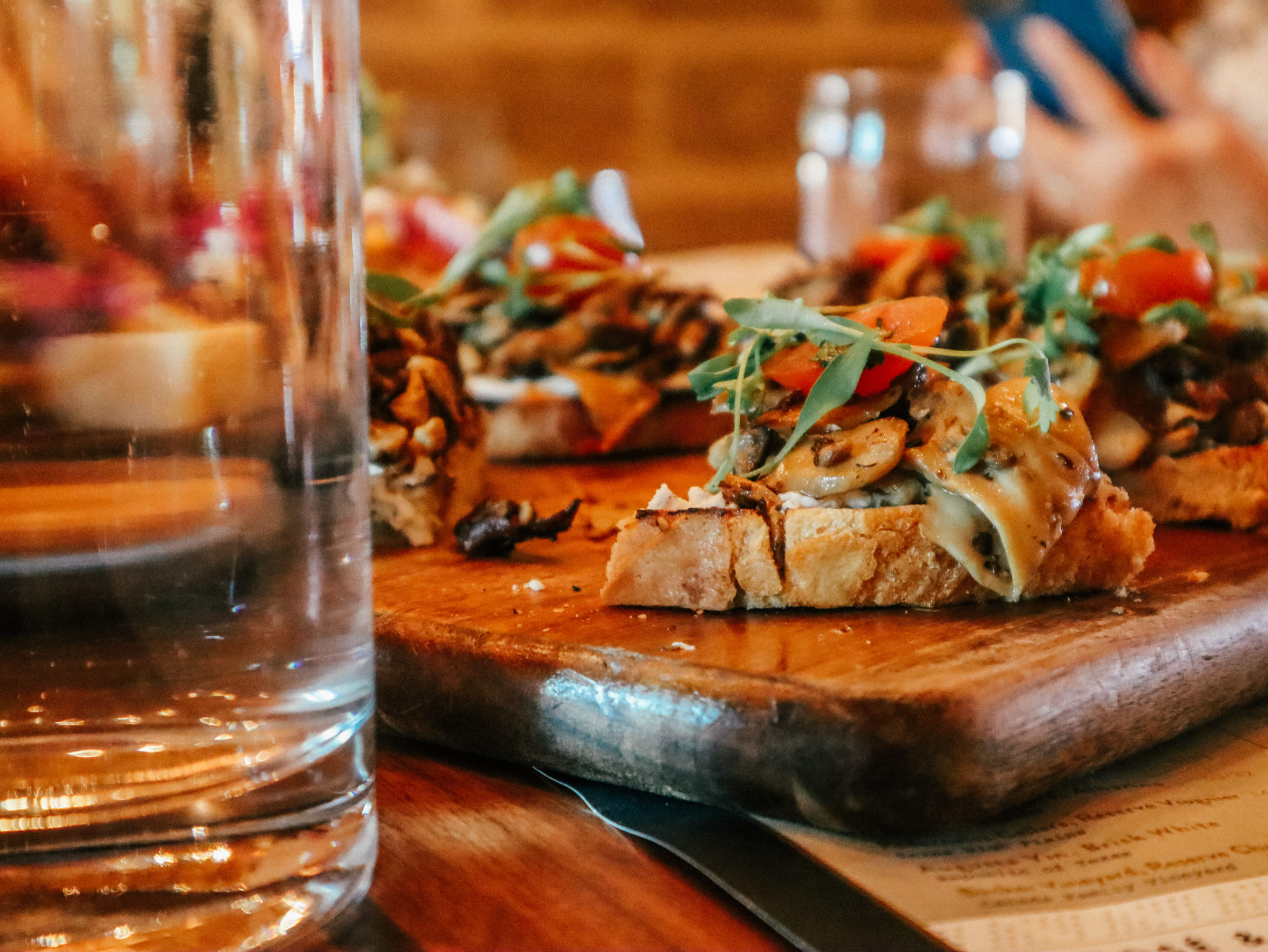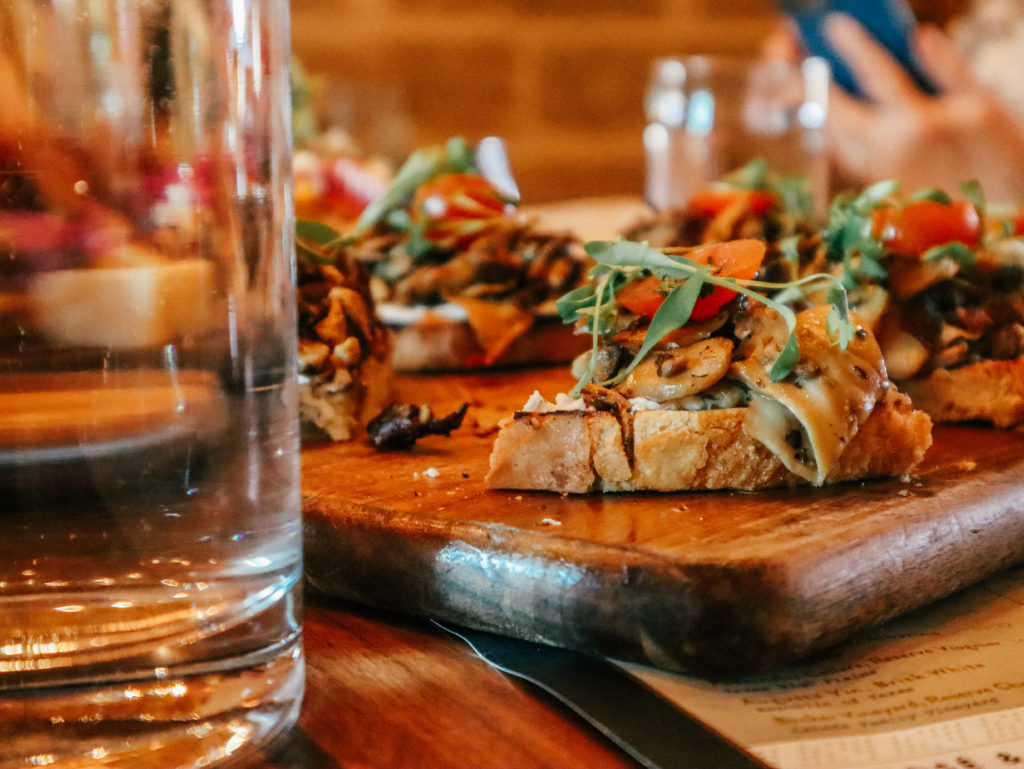 Sage
Fredericksburg's newest restaurant, Sage, is an eclectic and upscale blend of internationally driven American cuisine. The all around ambience flows from the bar area and throughout the indoor and outdoor seating spaces and makes this a perfect spot for lunch after shopping or a special night out.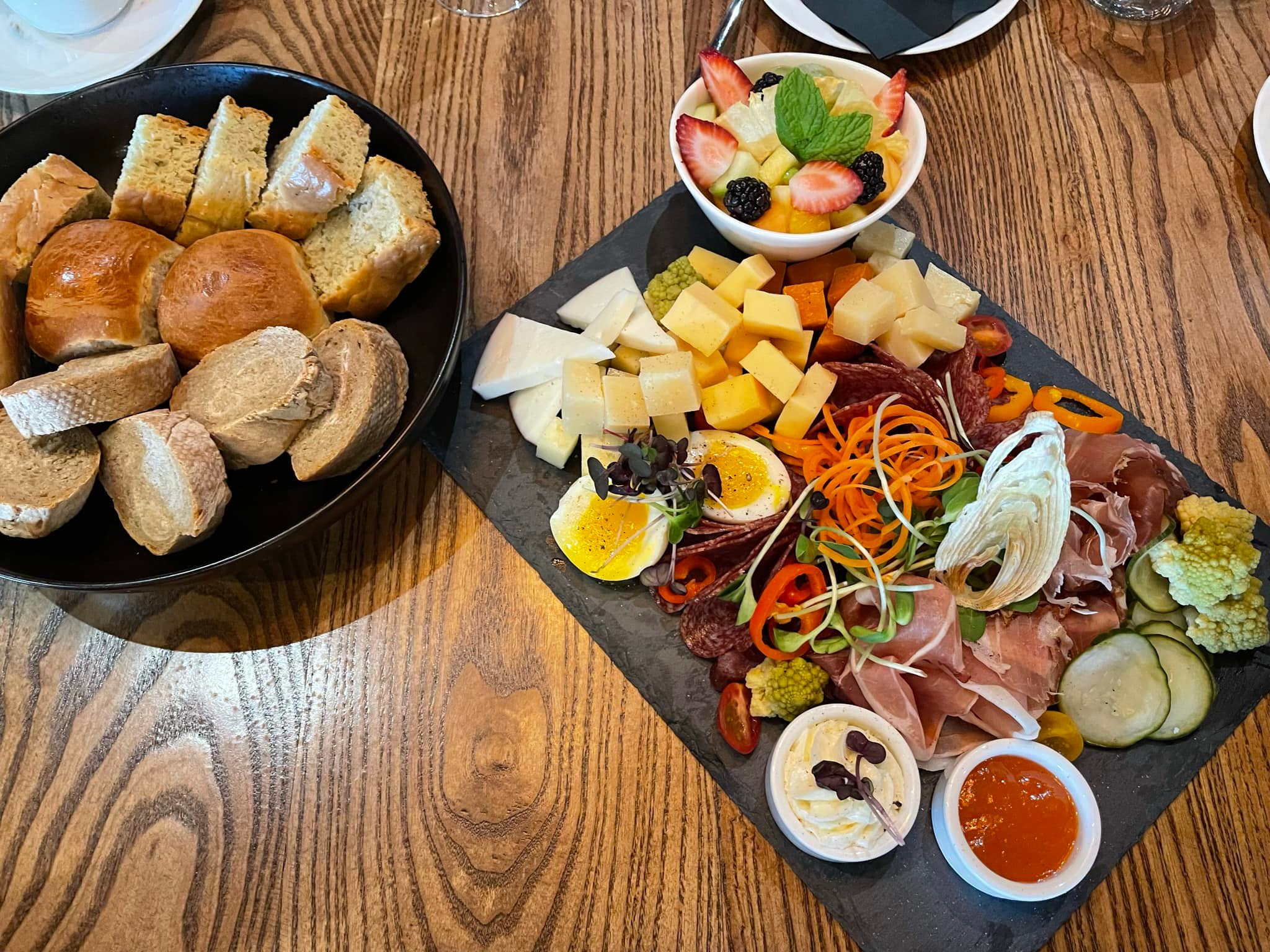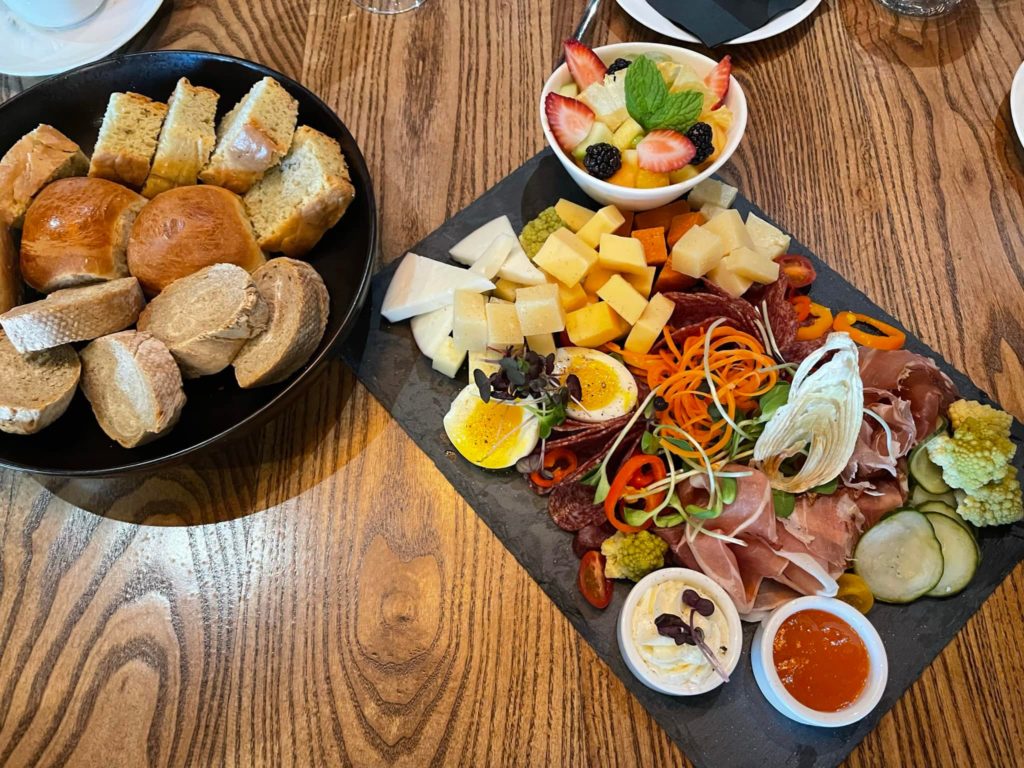 I loved the grilled cheese and creamy tomato vegan soup and the Farmer's Choice charcuterie board. Their dinner menu includes heartier choices, to include a Chef's Tasting experience for the very adventurous diner. If you're really lucky (or ask very nicely) you might get a peek at the owner's lounge upstairs.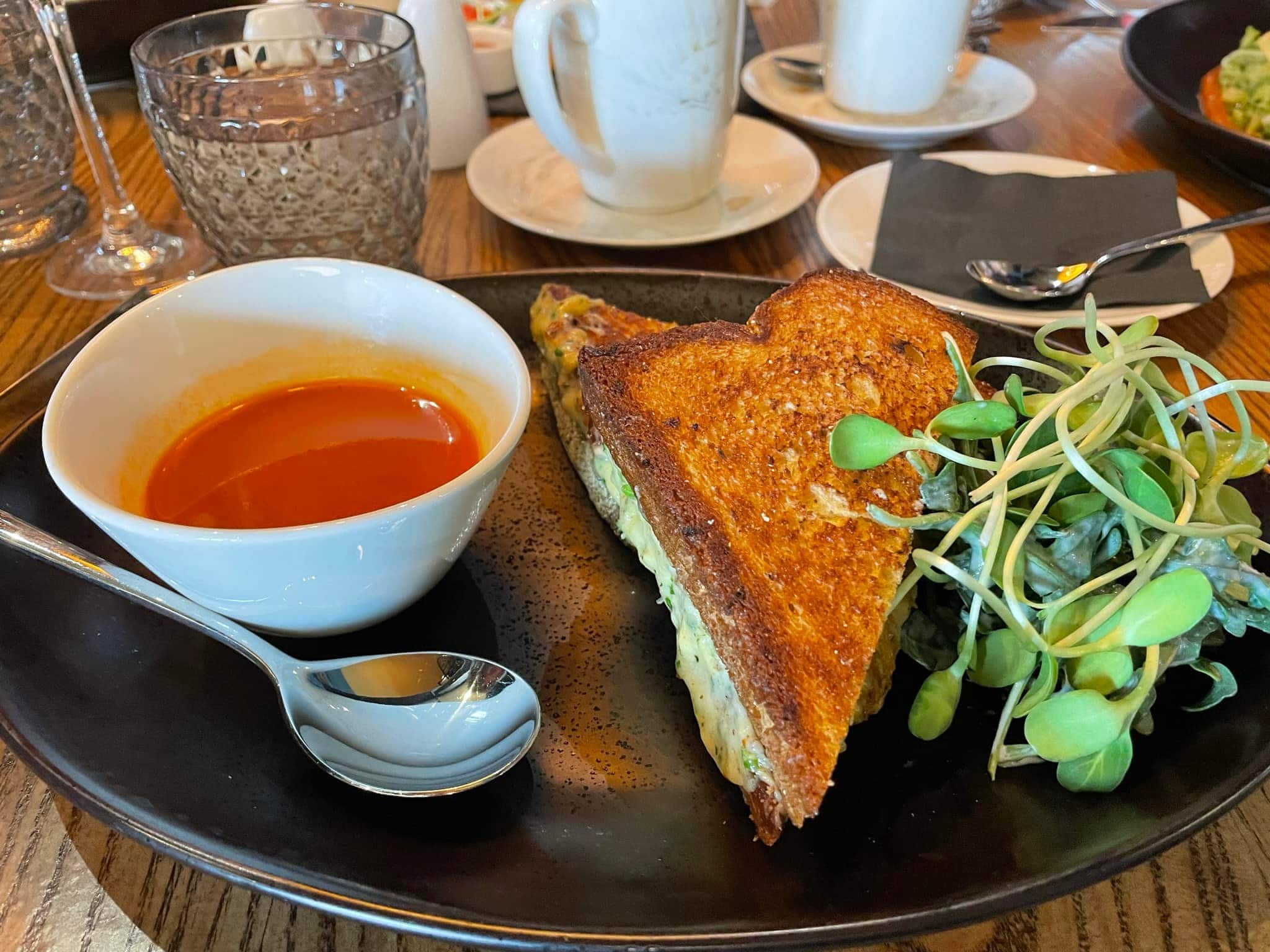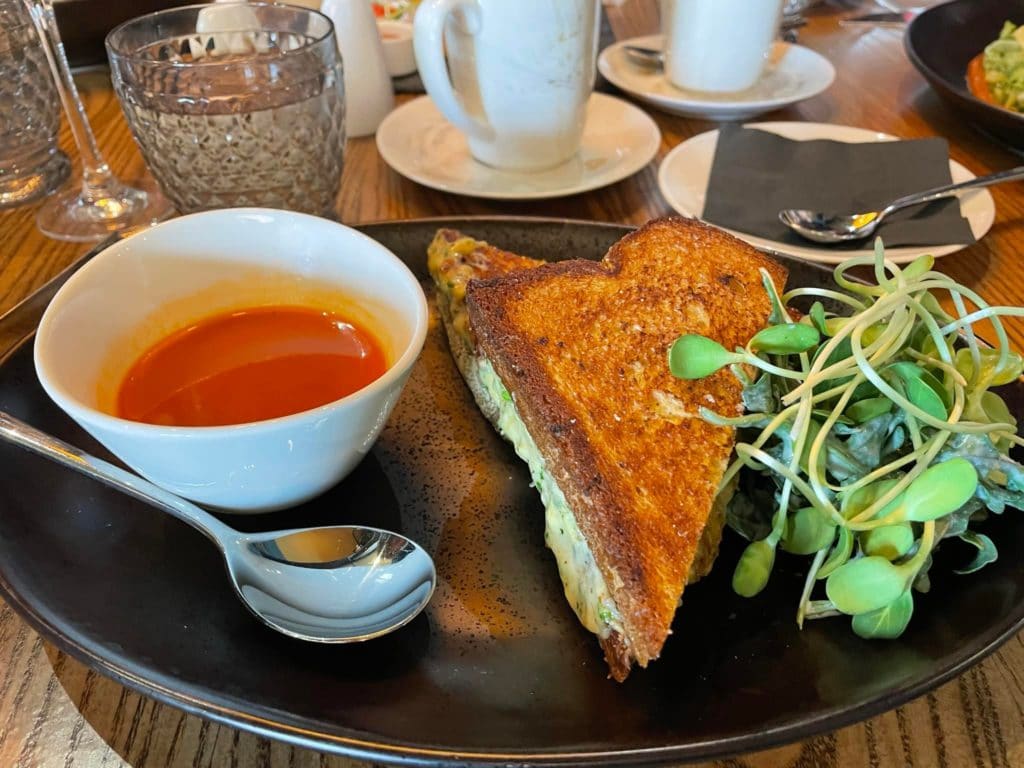 The Auslander
If your Fredericksburg experience just won't be complete unless you have a German meal, the Auslander is a great place to try. They serve a variety of schnitzel, sausages and other German fare, as well as steaks, seafood and chicken dishes.
The Rathskeller
The Rathskeller is another great option for German food and you can't beat the ambiance of dining in a rustic cellar. I've always enjoyed their classic schnitzel dishes but they've got Texas favorites, burgers, and pasta as well.
Caliche Coffee
Whether you're looking for a quick coffee or a full breakfast experience, Caliche Coffee is worth a stop when you're in downtown Fredericksburg. They roast their beans in house and source their menu items from fresh, local ingredients.
There are places to sit and enjoy a coffee or breakfast as well as grab and go options.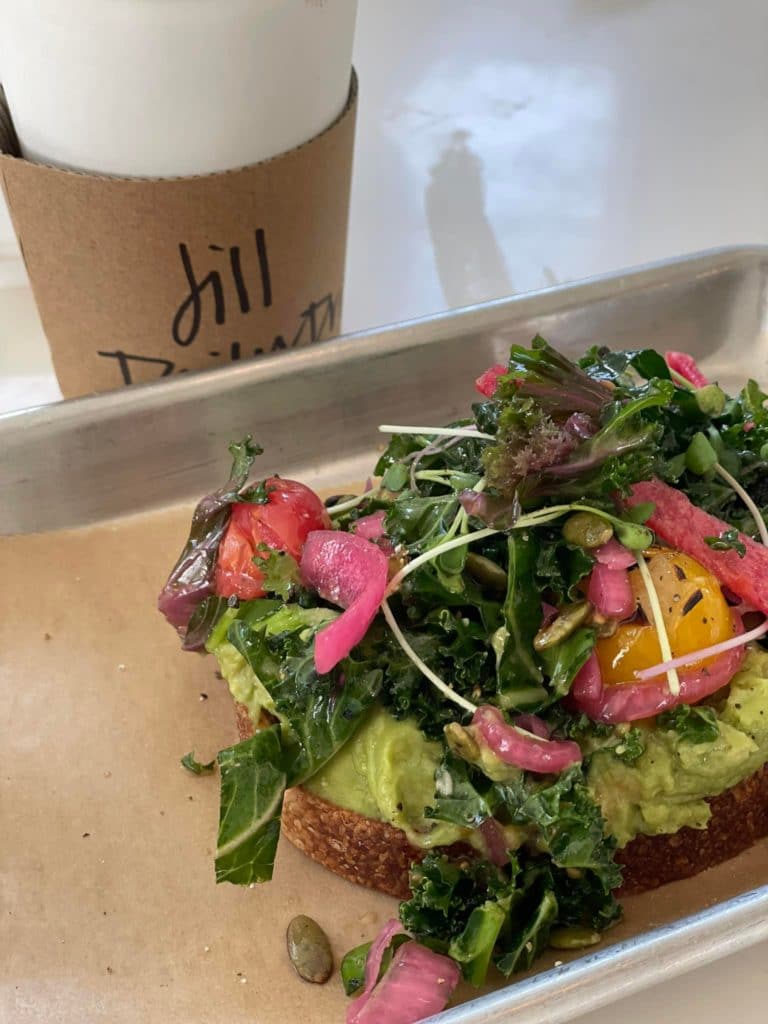 Twisted Sisters Bake Shop
If you're looking for a fun spot to grab coffee or breakfast, Twister Sisters Bake Shop is one to check out. There's no published menu as offerings change daily but you can count on fresh baked goods. The decor and selection of gifts is quirky and lighthearted.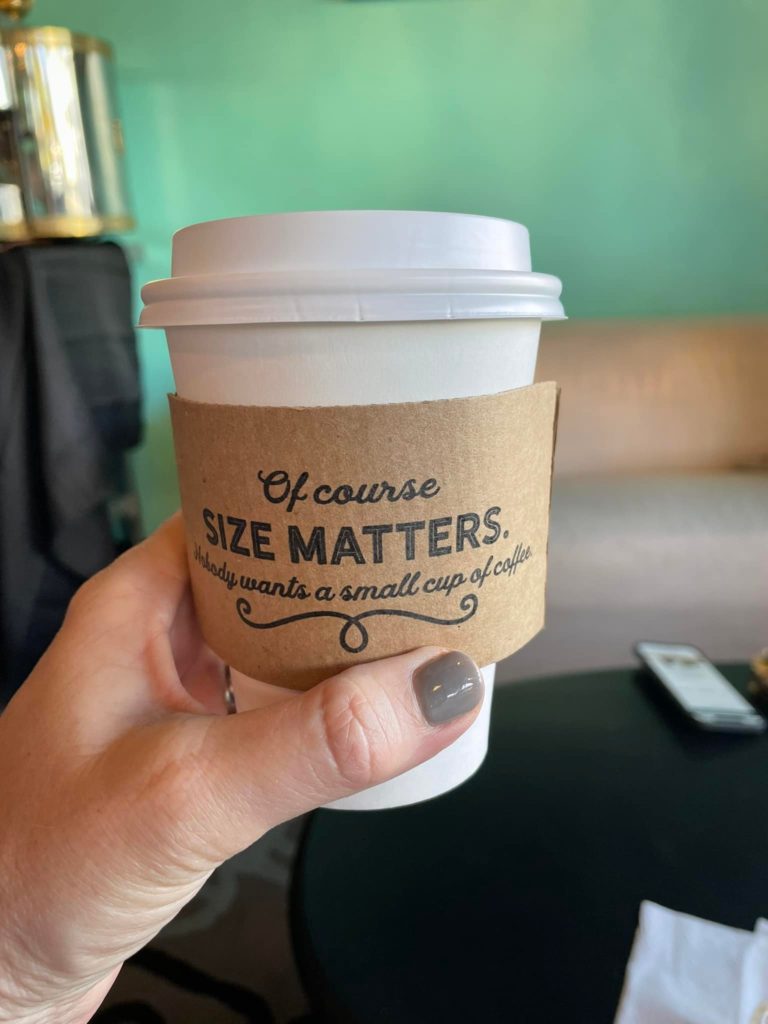 Where to drink – Best wineries, breweries, and distilleries
There are so many options for wine tasting in and around Fredericksburg that I can't possibly list them all.
Most Fredericksburg area wineries are family and pet friendly (this usually applies to outdoor areas only.) Some require or recommend reservations. Most wineries close to the public for wine club member events. Make sure you call or check the winery's website in advance to avoid disappointment.
Wineries
Here are a few favorites that rise to the top of my list.
Hye Meadow Winery
Hye Meadow Winery has a small tasting room indoors and an large, family-friendly outdoor area with games and friendly donkeys who love to be fed apples. They serve a variety of red, white, and sweet wines. Cheeseboards and small plates are available.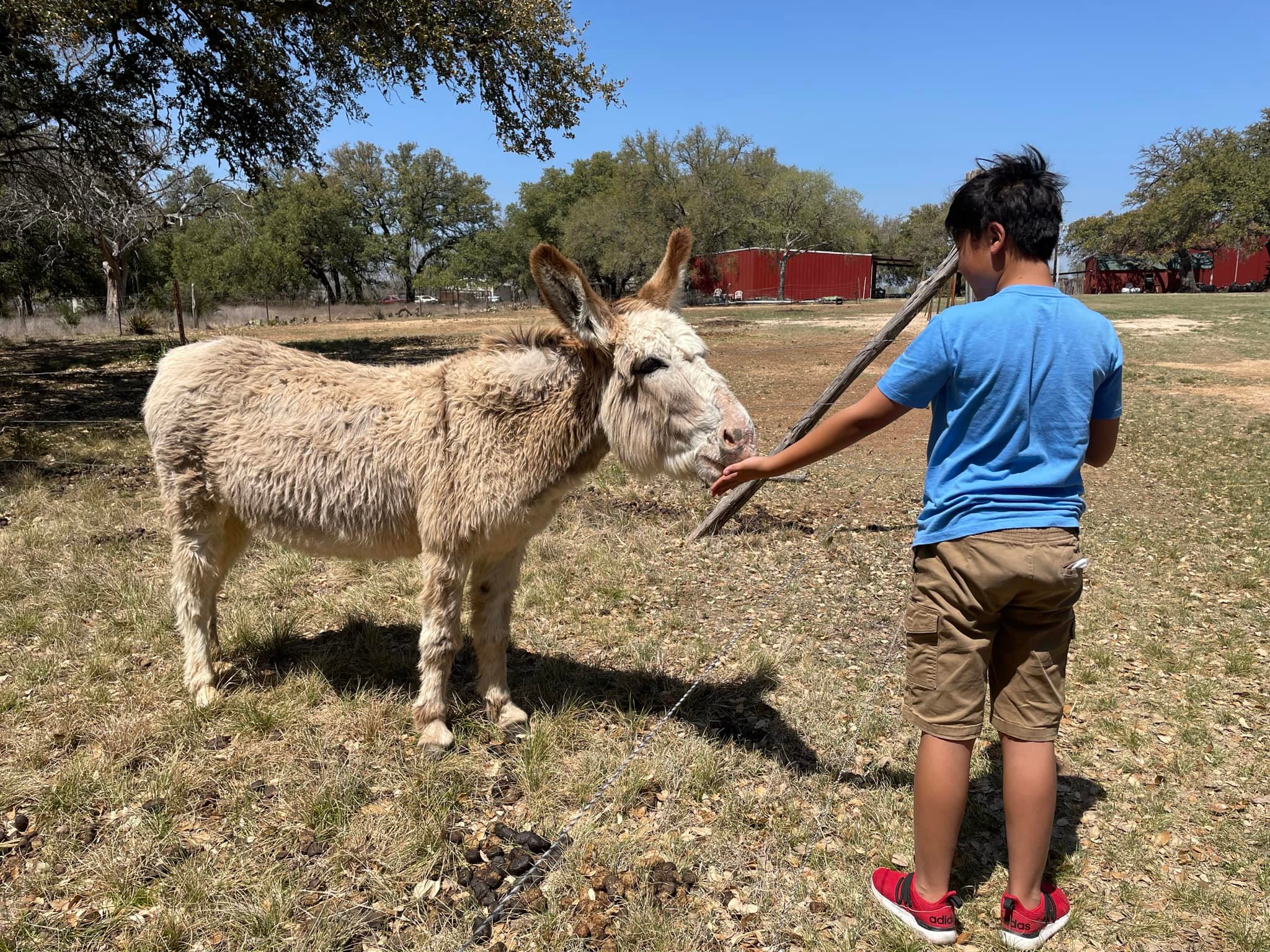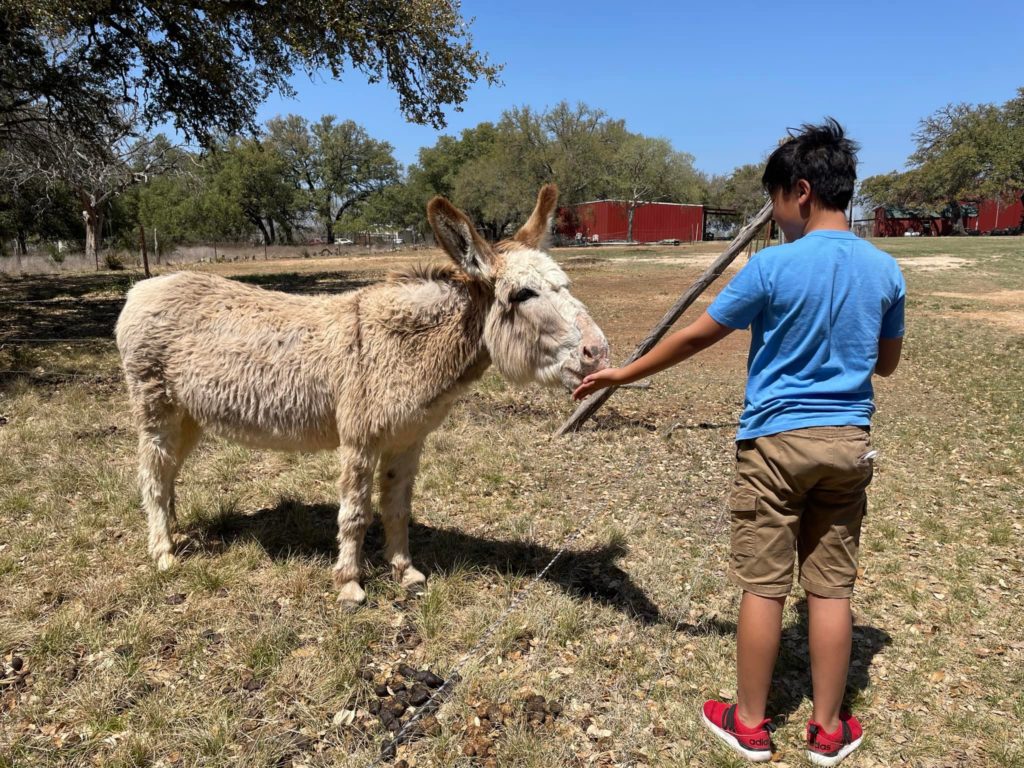 Pedernales Cellars
Pedernales Cellars' tag line is "Savor the wines, drink in the view" and that's a great way to describe this place. Their wines are terrific, but the view from the patio is what brings guests back. Pedernales is heavy on the reds with a small but respectable selection of whites.
Families are encouraged to bring chairs, blankets, and outdoor toys. Kids must stay with the group. Reservations for tastings are required.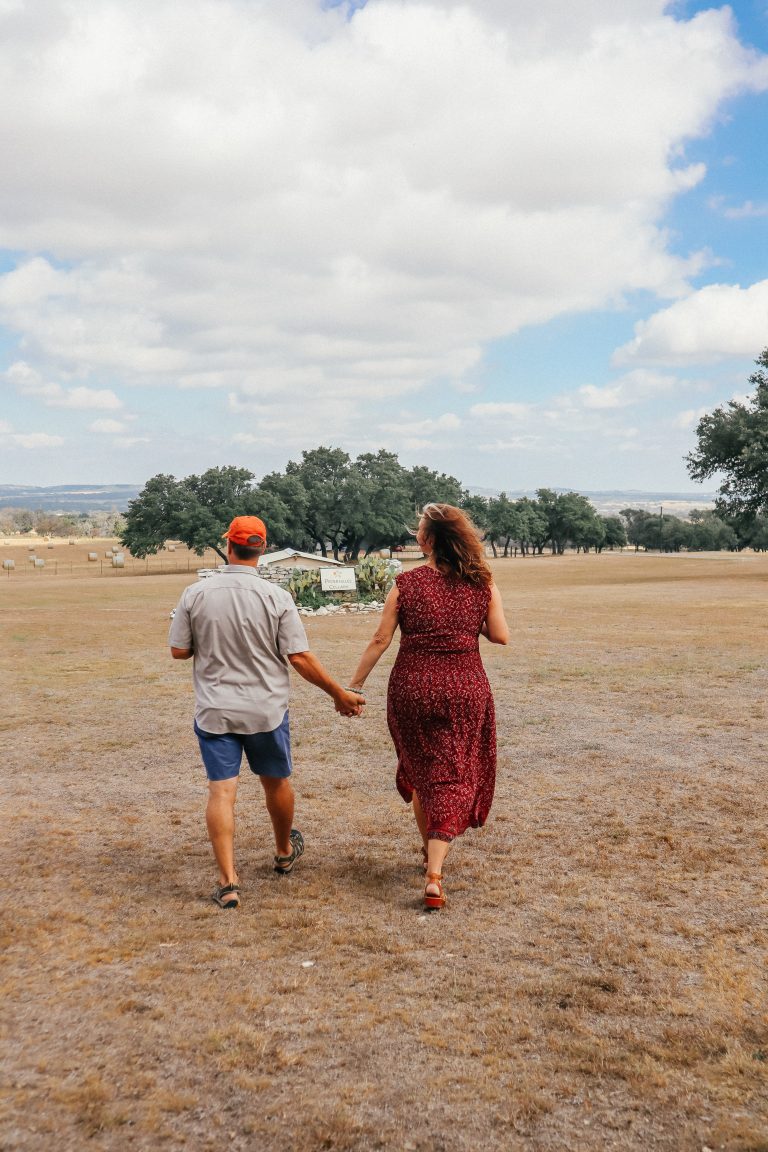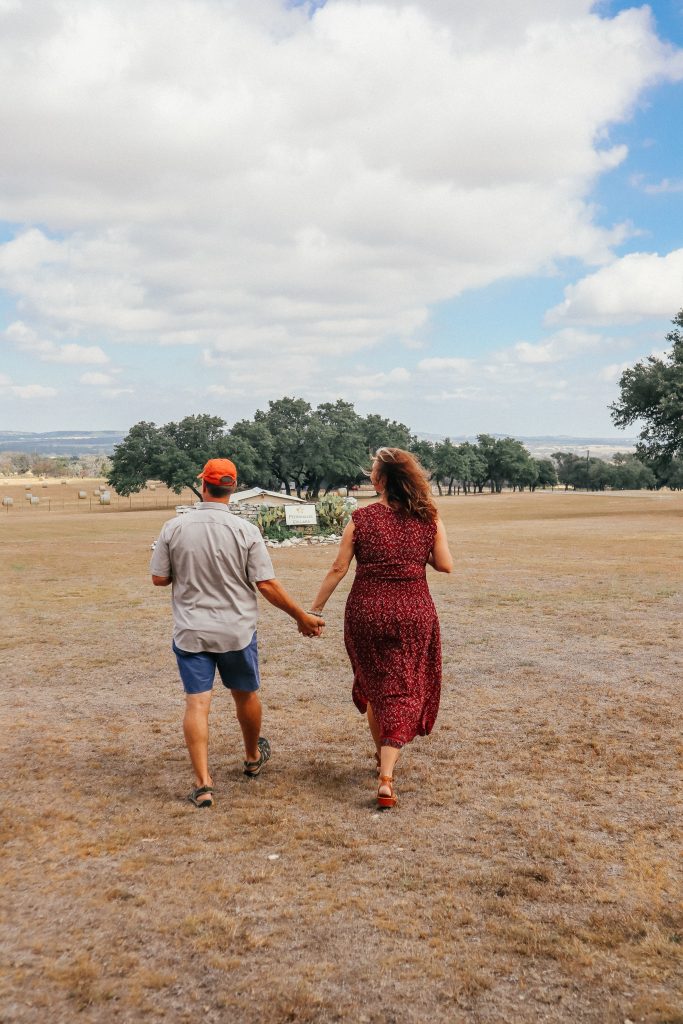 You might also like: Visiting Fredericksburg with Kids: Things to Do
Kalasi Cellars
Kalasi Cellars is a boutique winery featuring dry wines made from 100% estate-grown Texas grapes. Enjoy the light and airy tasting room or explore the expansive grounds and discover great photo opps. Food available.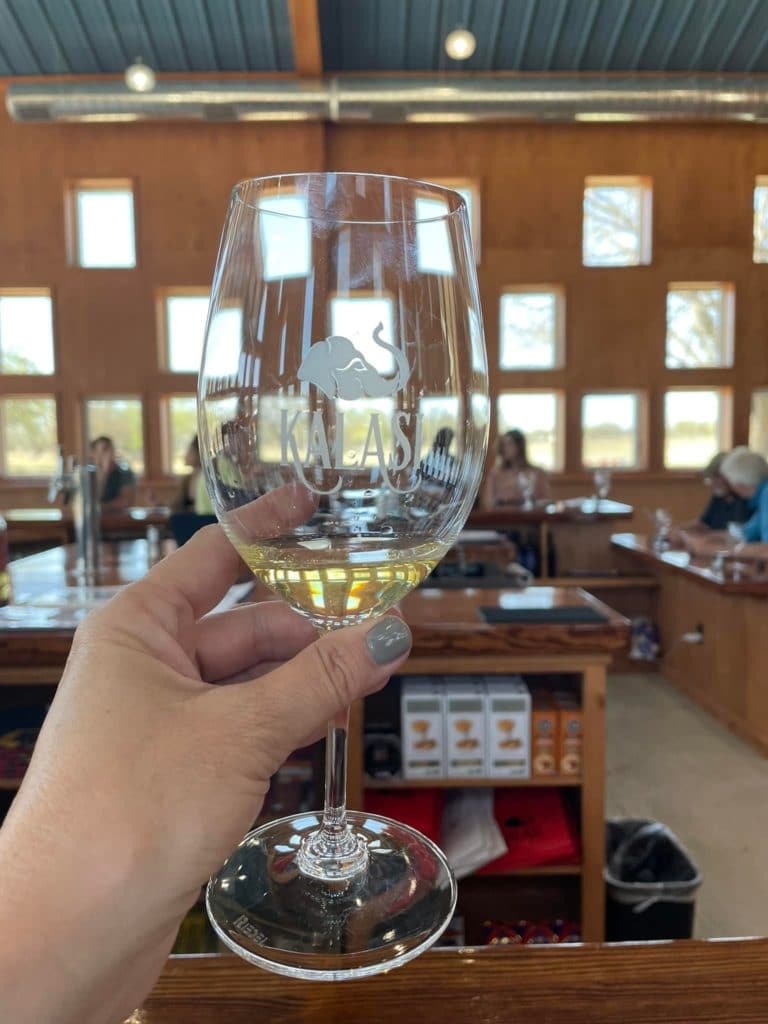 William Chris
William Chris Vineyards crafts wines with grapes from all over the state and they have lovely and spacious grounds. The wine selection is heavy on reds with fewer whites. Picnic packs and charcuterie boards are available for purchase.
Wildseed Farms Vineyards
The tasting room is inside Wildseed Farms, which is a boutique and flower farm. Wildseed Farms is especially gorgeous in the spring but there's beauty (and wine tasting) all year round. They offer a balanced menu of red and white wines. Wildseed Farms Vineyards offers indoor and outdoor seating areas.
Fat Ass Ranch and Winery
Fat Ass Ranch & Winery is named after Jackson the donkey, who, according to his owner, is a real live fat ass. The puns just don't stop, which makes for fun gift shop items and photo opportunities. Most of the wines are on the sweet side, with fruity blends such as peach and strawberry.
Wine Tours
If you'd like someone else to do the driving while you fully enjoy your wine tastings, there are tours and shuttles that can help you do that!
Visit Fredericksburg maintains a list of tour operators and shuttles. I have personally used Stagecoach Tours in the past and was very happy with my experience.
Distilleries and Breweries
Dietz Distillery
Dietz Distillery is a small batch distillery brewing and selling vodka, gin, and fruit brandies. This is a fun place to go grab a drink before or after dinner.
Garrison Brothers Distillery
Garrison Brothers is Texas' first legal Texas distillery. If you'd like to tour the distillery, plan on 1-2 hours and make advance reservations on the website. No reservations needed to enjoy the ranch style setting and sip some bourbon in the sunshine. Beer and wine also available.
Alstadt Brewery
Fredericksburg was settled by Germans and there's no better place to get a taste of German heritage that Alstadt Brewery. Drink German inspired beers in their tap room, relax in the biergarten, or grab a meal at the full service restaurant. Live music is available on Saturdays and Sundays.
Fredericksburg Brewing Company
Take a break from exploring downtown Fredericksburg with a stop at the oldest brewpub in Texas.
Activities in Fredericksburg TX – Things to do
Explore Main Street
Walk up one side of main street, cross and then walk back down the other. If you're a serious shopper, this will take you the better part of the day. You'll find stores and boutiques selling a variety of home decor items, housewares, clothing and gifts.
Fredericksburg Trolley Tour
Fredericksburg Trolley Tours offer a unique look at Fredericksburg's history and helps you get the lay of the land. This is a great activity to start off your trip.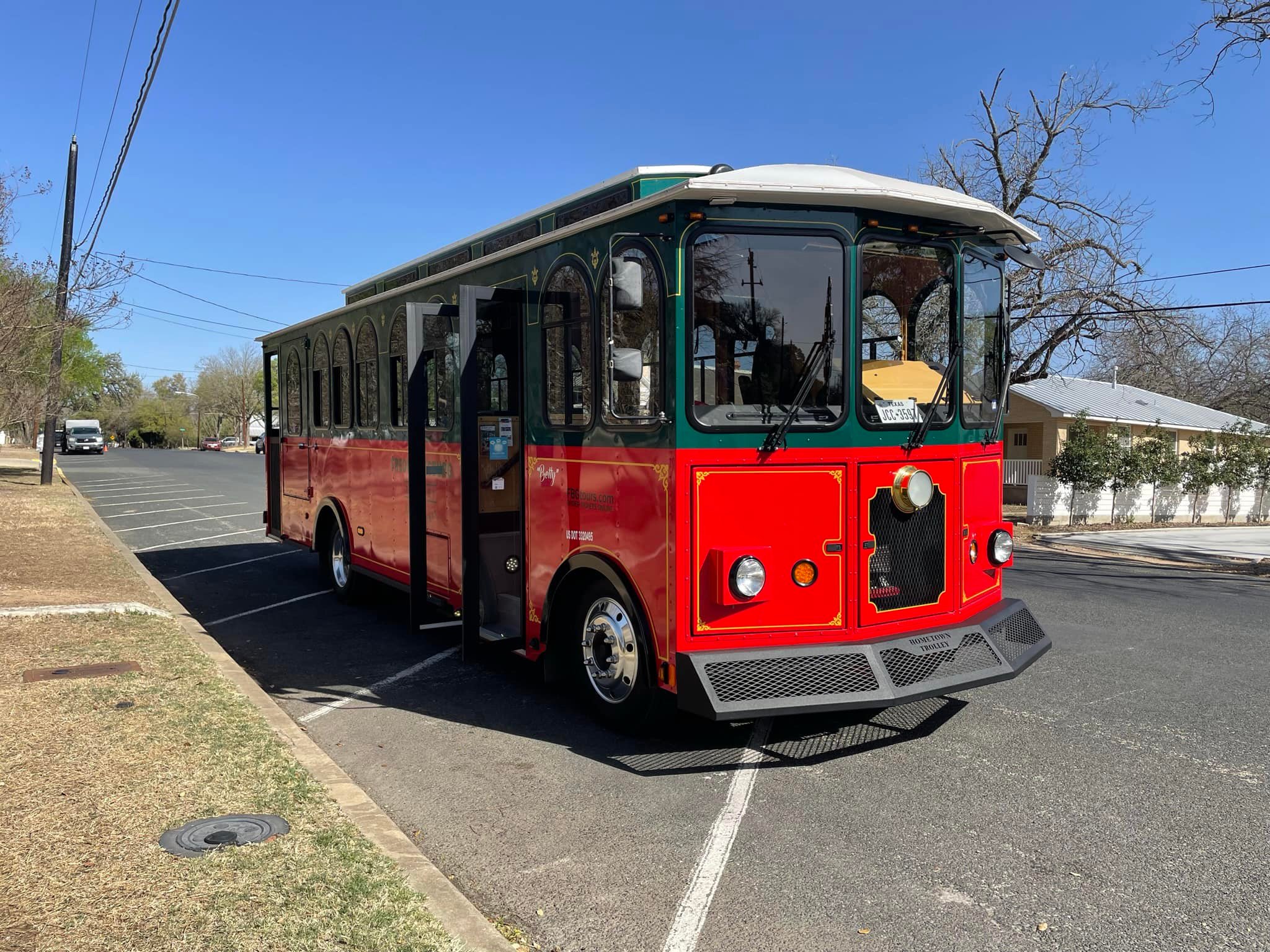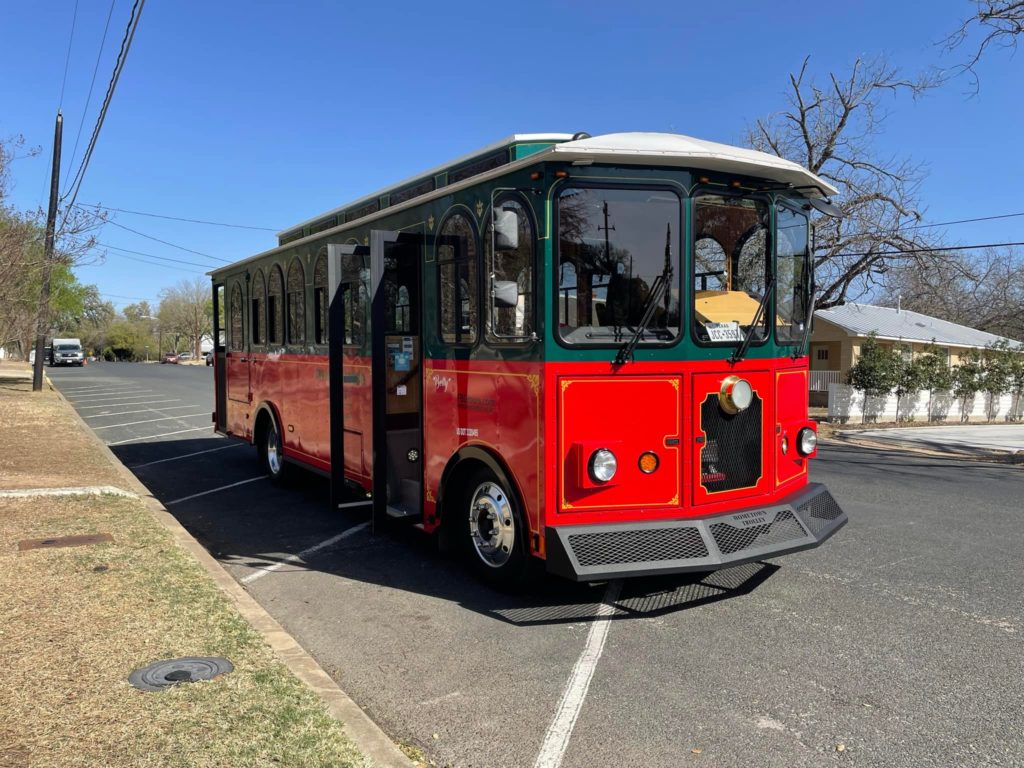 National Museum of the Pacific War
Discover the human story behind World War II in the 55,500 square foot museum that spans three galleries. This world class museum is a Smithsonian Affiliate.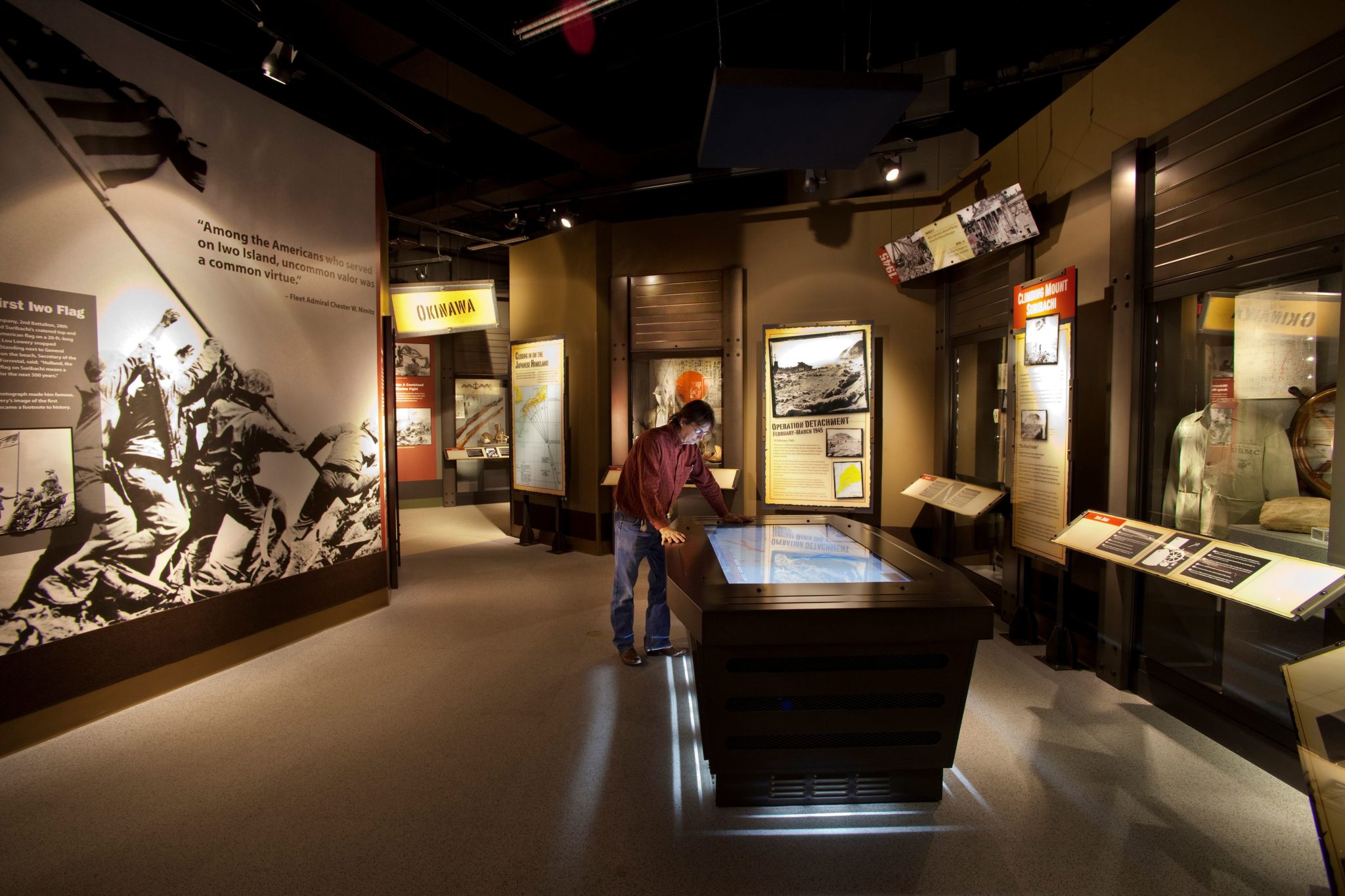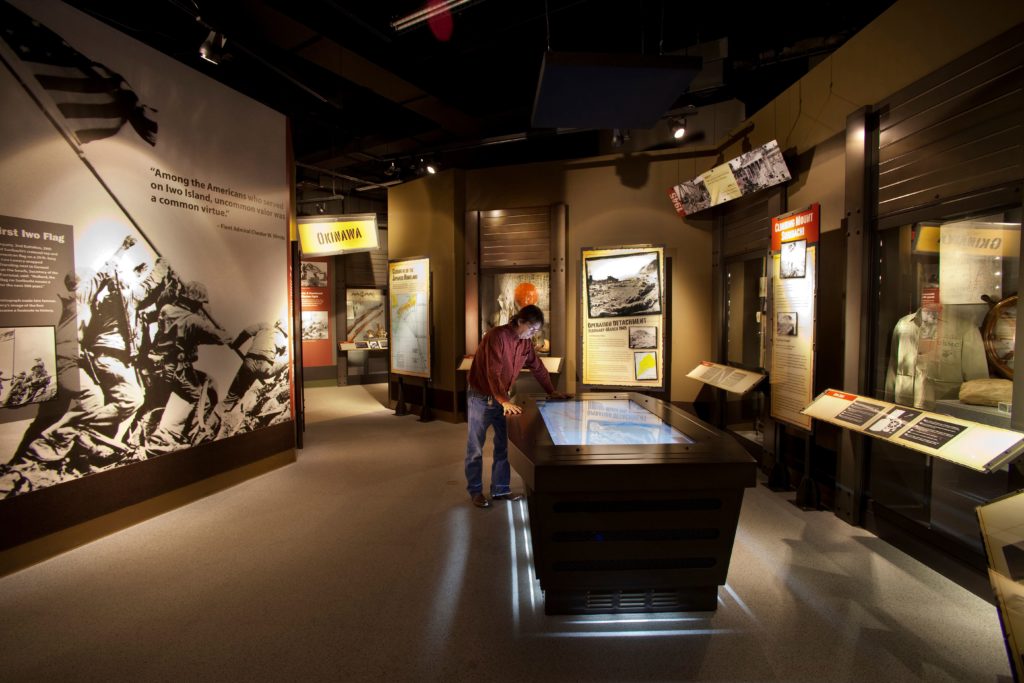 Pioneer Museum
The Pioneer Museum is an open air museum depicting life in Fredericksburg during the days of the early German settlers.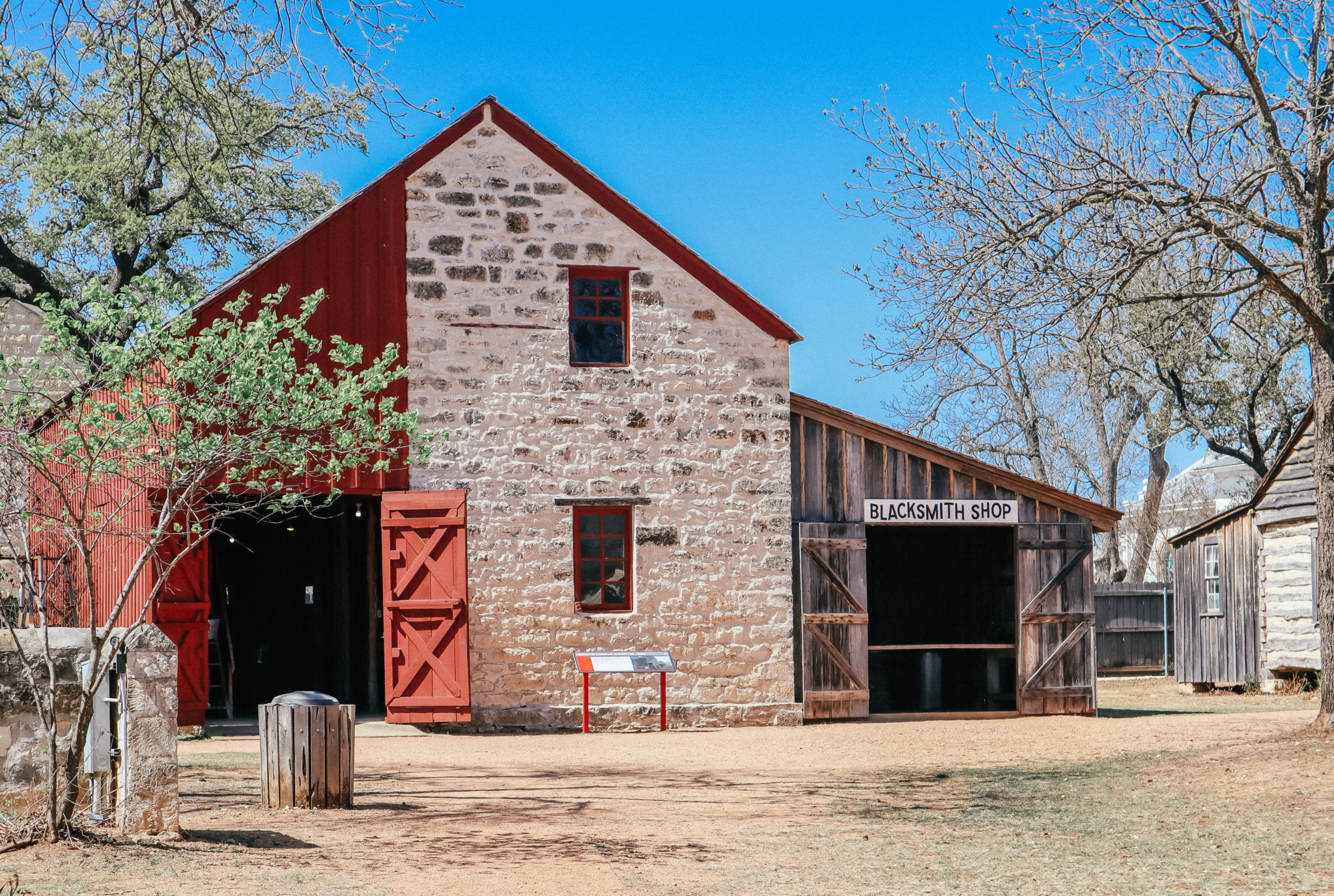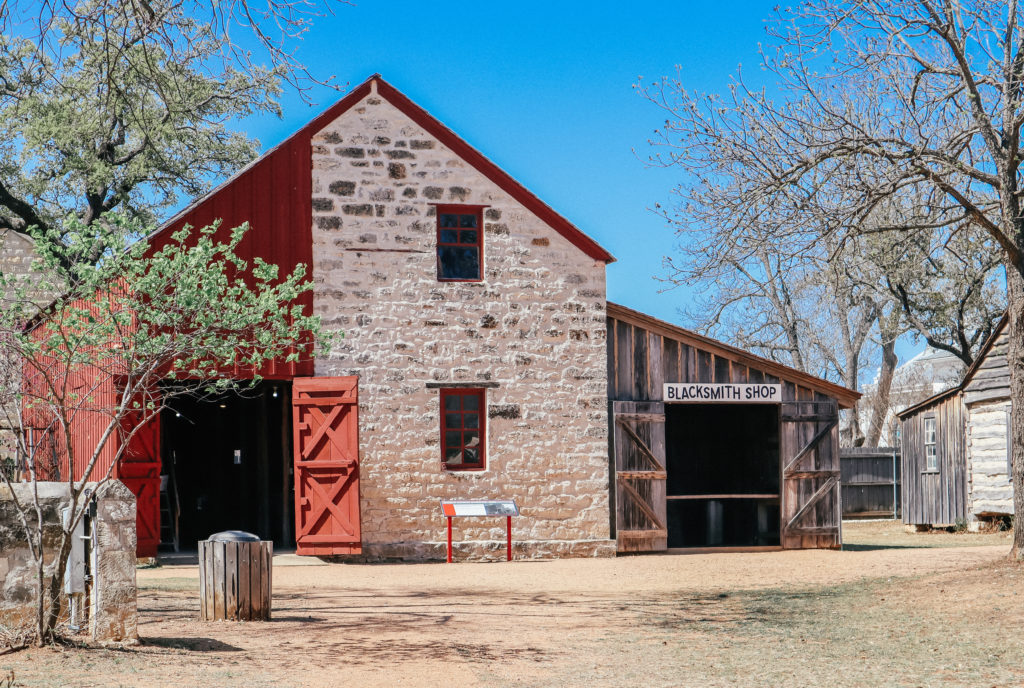 Enchanted Rock State Natural Area
If you want to put a little outdoor adventure into your visit to Fredericksburg TX, take the short drive out to Enchanted Rock State Natural Area.
Hike to the summit and be treated to beautiful views. There are 8.4 total miles of trails. Primitive camping and ranger led programs are also available.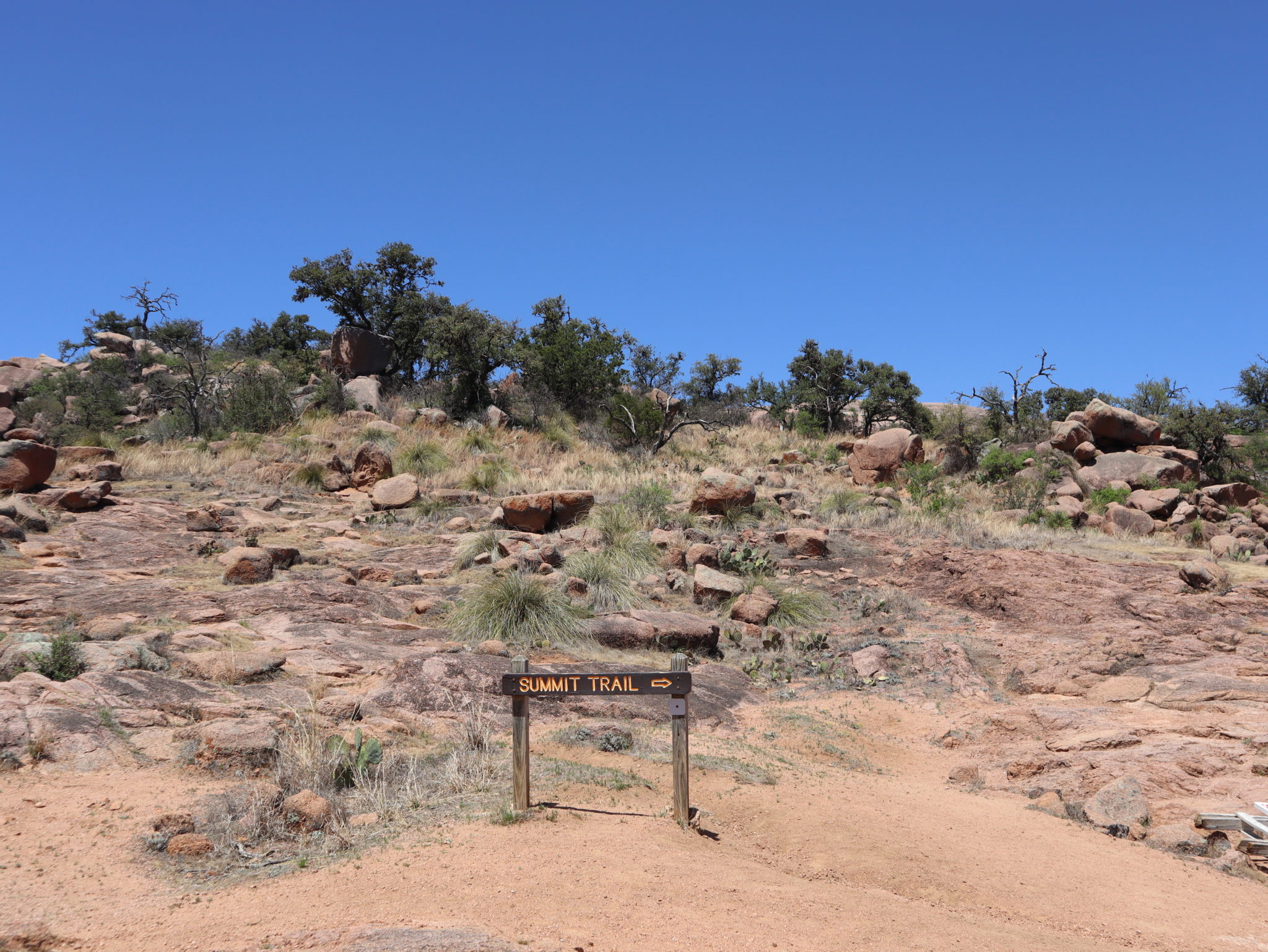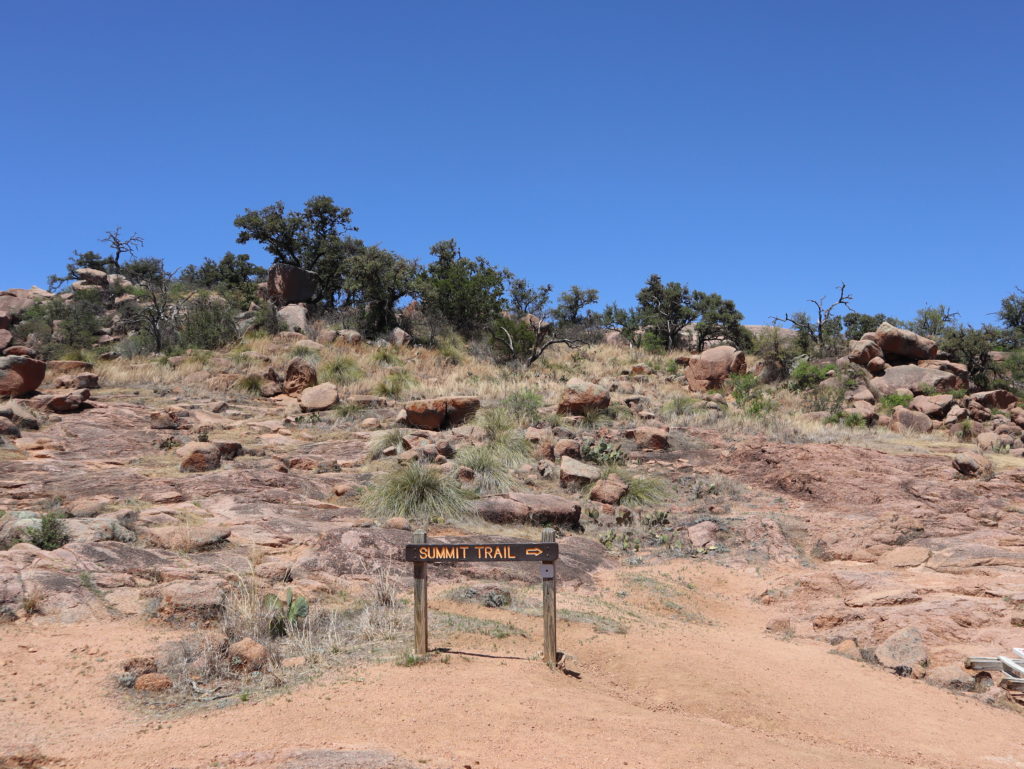 LBJ National Historical Park and LBJ State Park and historic site
The Lyndon B. Johnson State Park and Historic Site offers a look at the 36th president's boyhood home. Guests can explore the settlement of his grandparents, and see the house where he lived during his presidential years, known as the Texas White House. The Texas White House is currently under renovation and isn't available for touring at this time.
The state park side offers easy hiking trails and a swimming pool.
Sauer Beckmann Farmstead
The Sauer-Beckmann Farmstead is a living history museum that gives an authentic look at rural life in Texas circa 1900-1918. Living history interpreters wear period clothing and perform household and farm chores as they were done during that time. There are also many farm animals to enjoy.
This is a fully working farm and it takes your history lessons to a whole new level.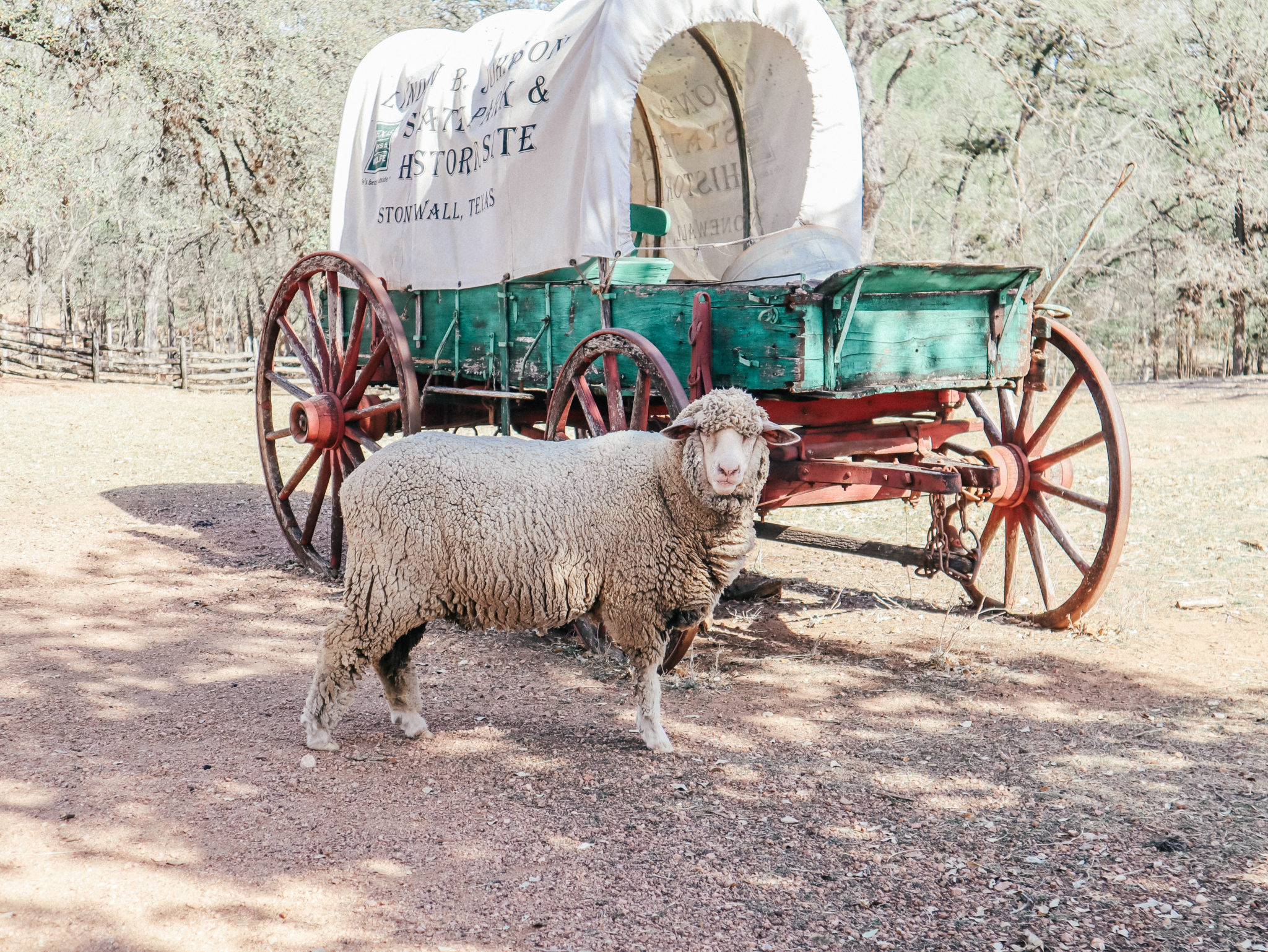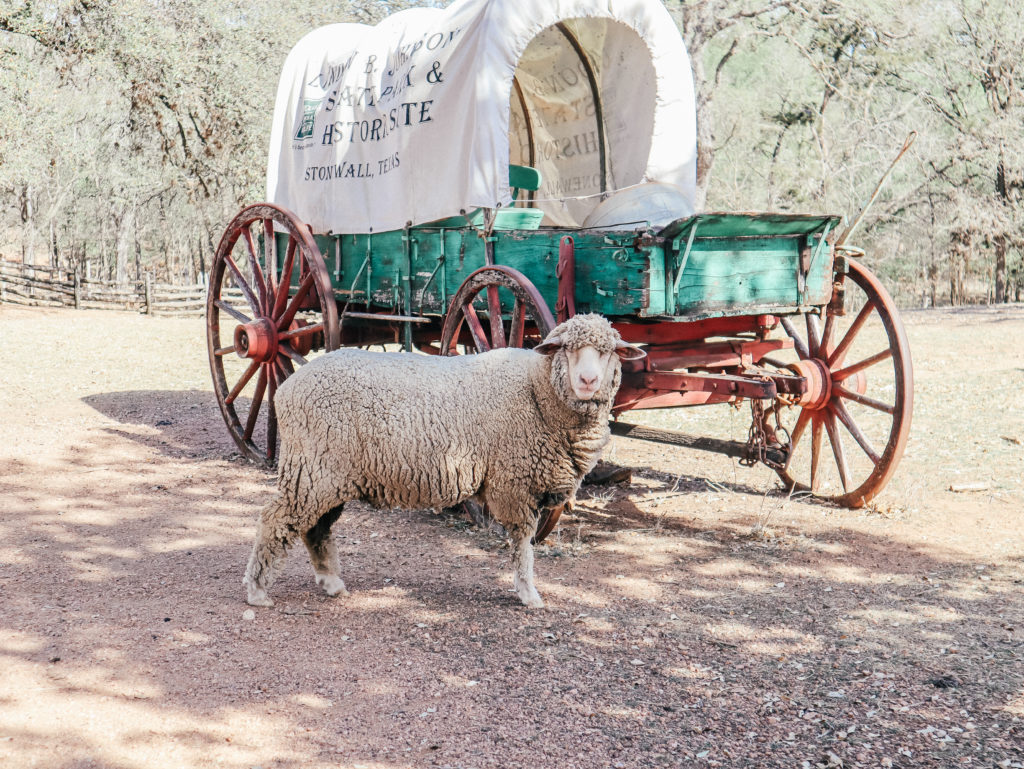 Note: The LBJ National Historical Park, LBJ State Park and Historic Site and the Sauer Beckmann Farmstead are all co-located.
Wildseed Farms
If you're visiting Fredericksburg TX in the spring, Wildseed Farms is a must stop. Their gardens are beautiful all year around but the bluebonnets and other lupines that bloom in spring are especially beautiful. You can check the Wildseed Farms website for a bloom update.
There's also a charming shopping area where you can purchase local food items, unique gifts home decor items, garden supplies and plants.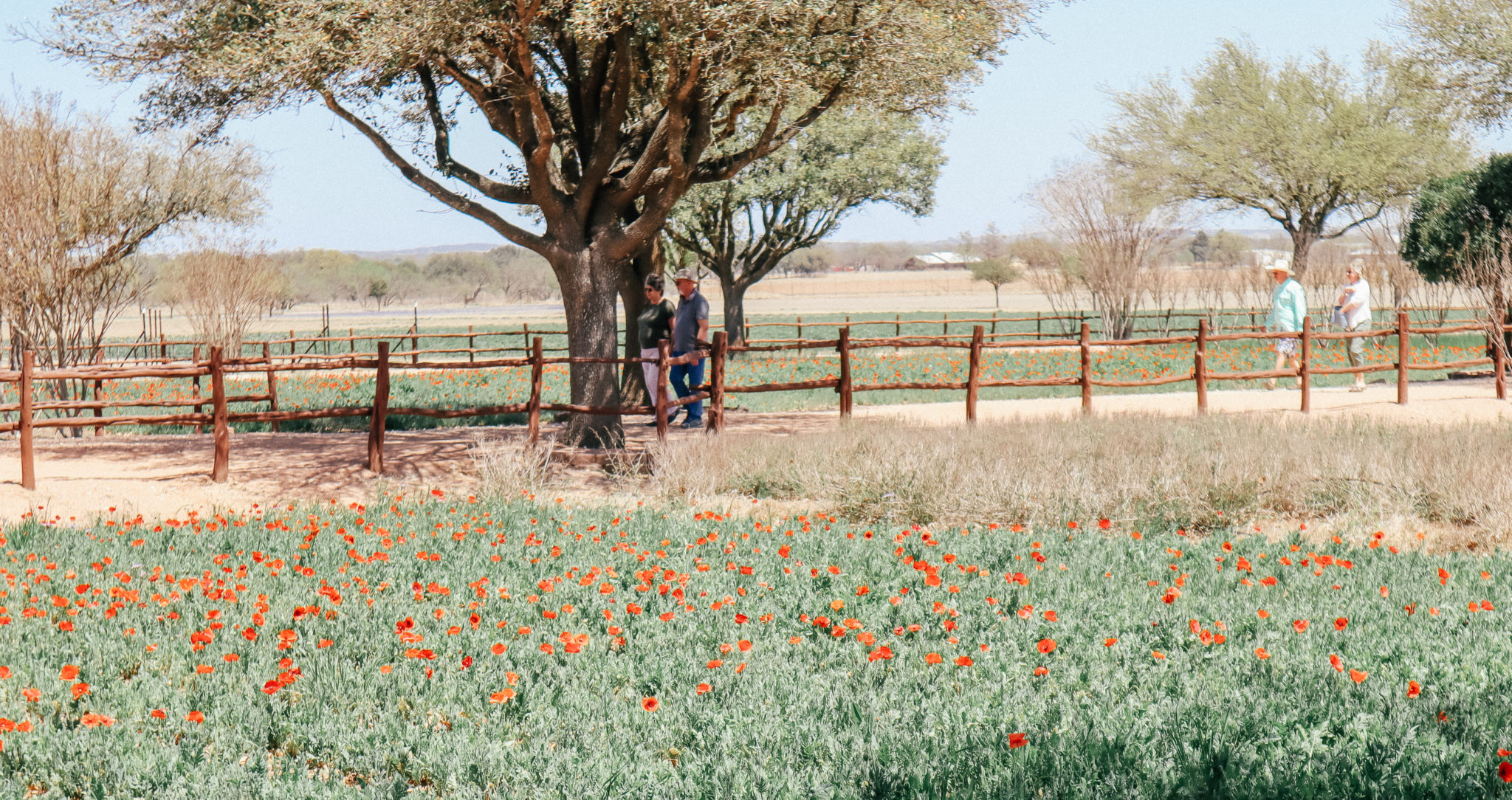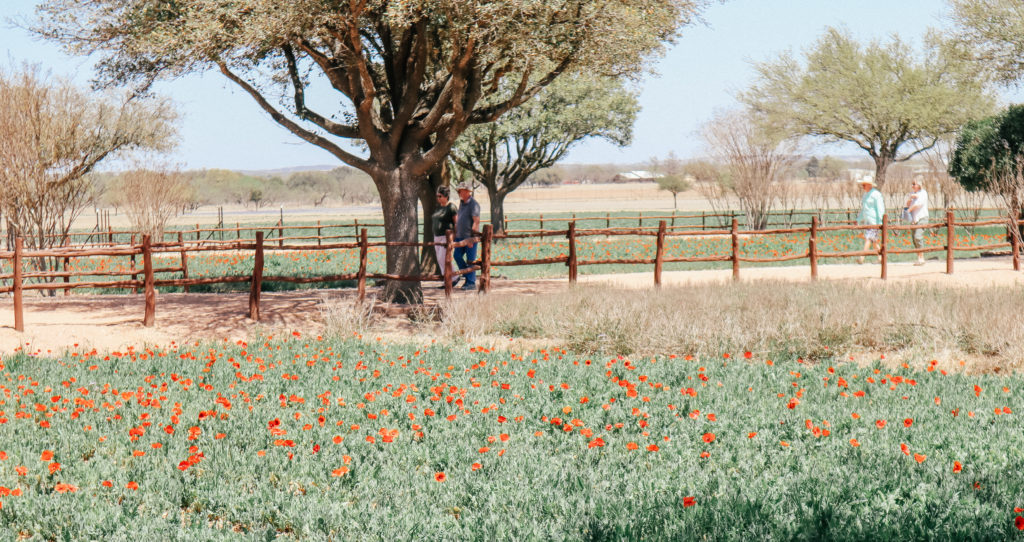 Das Peach Haus
Das Peach Haus has a little bit of everything but it is a definite don't miss. What started as a fruit stand is now an upscale but approachable shop that sells jellies, jams, wine, snacks, and just about every sort of condiment or sauce you can think of.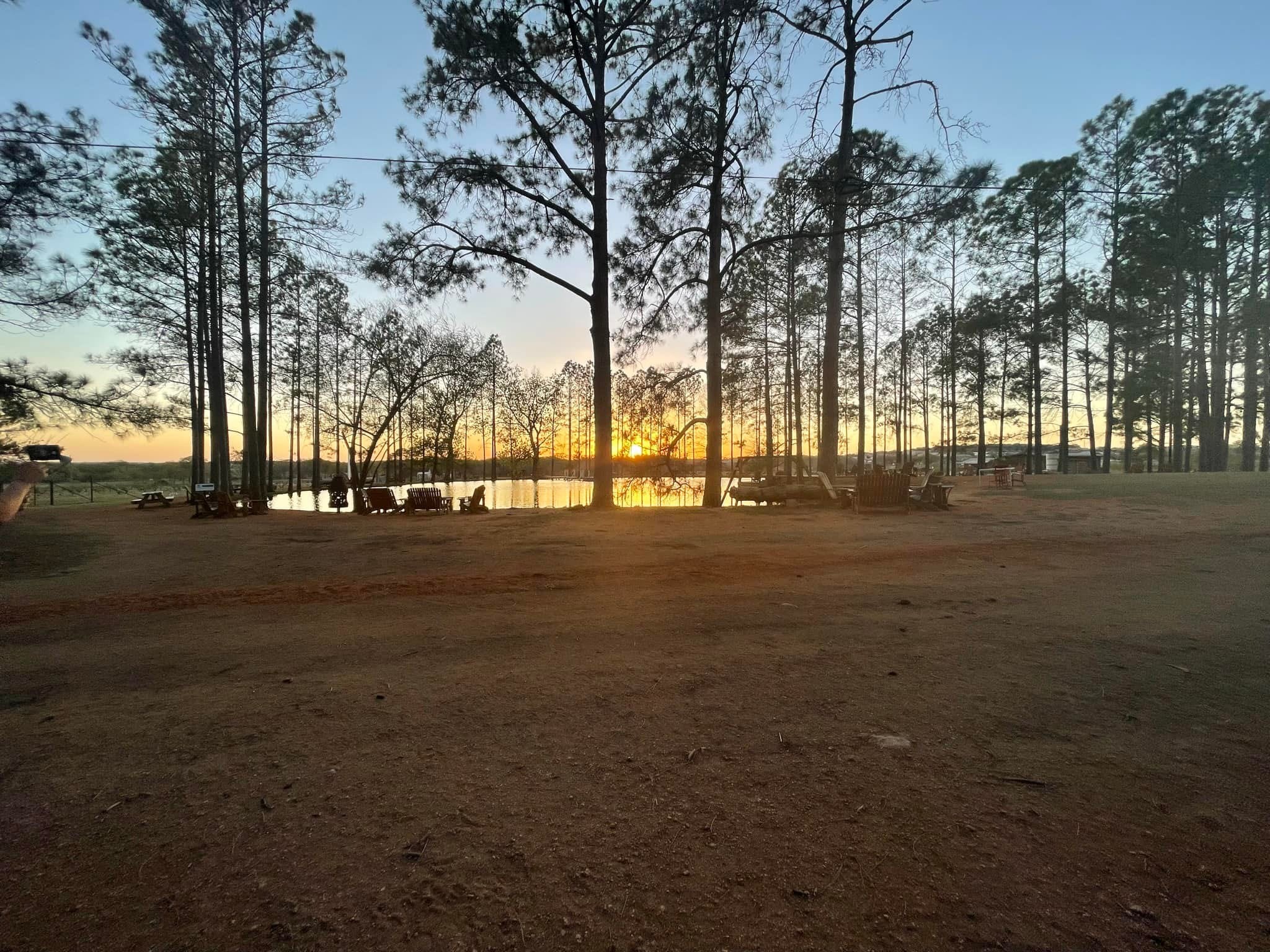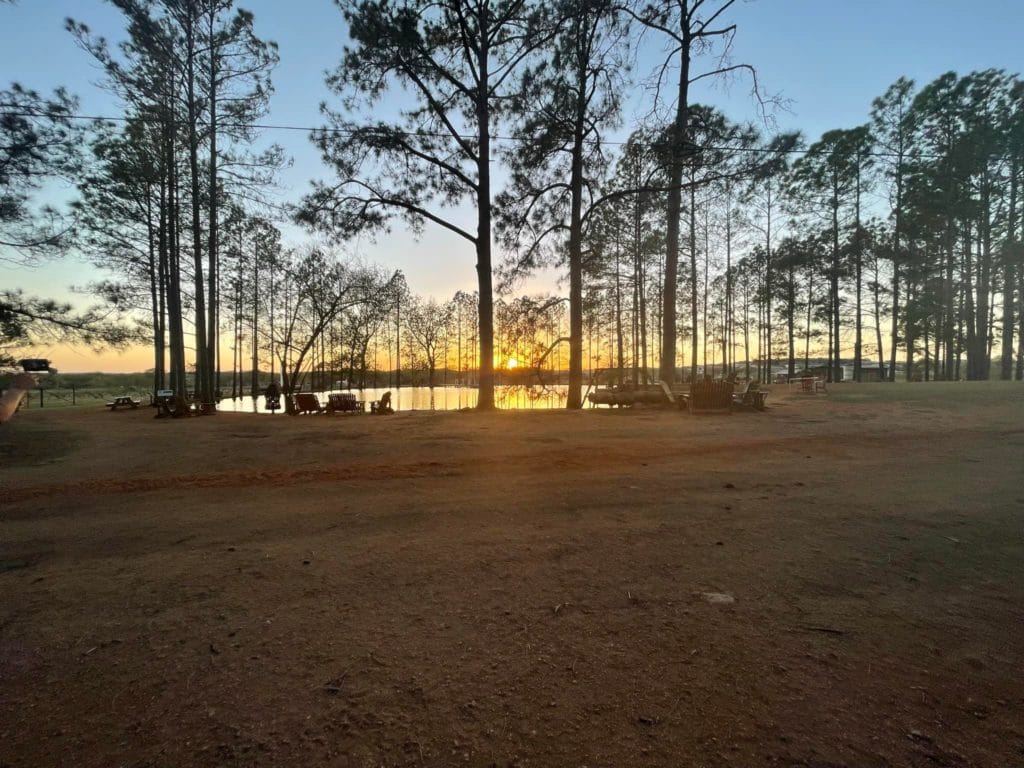 The onsite cooking school offers cooking demonstrations, hands-on classes and private events. Das Peach Haus is co-located with Dietz Distillery. Just about everything you could need or want is on this property.
Perhaps the most spectacular feature of Das Peach Haus is the beautiful outdoor space in the rear that makes you want to never leave. There are also lodging/B&B options available on their website.
Fruit Picking
Fredericksburg is known for their spectacular peaches and during peach season, you can pick your own at Jenschke Orchards or just buy fresh from their store.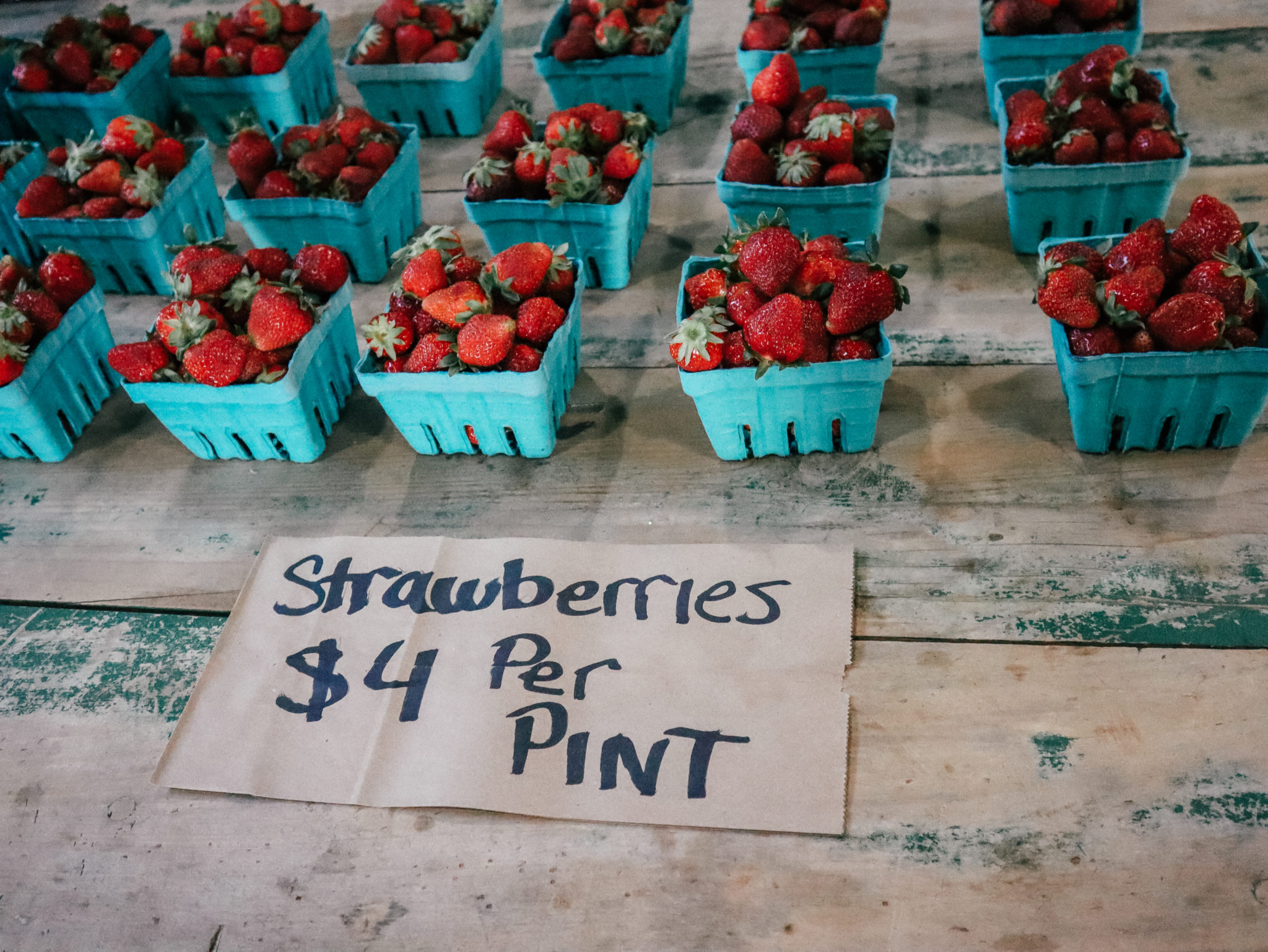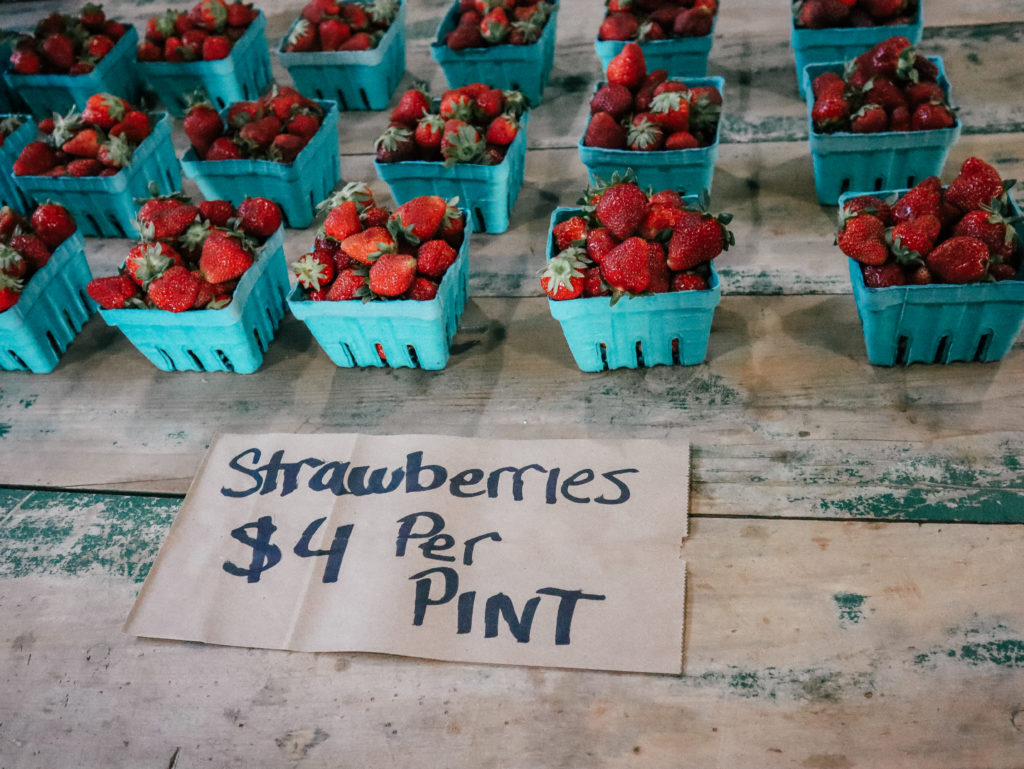 Nothing compares to eating a just picked strawberry that's warm from the sun. Absolutely nothing.
The "pick your own" experience is offered with peaches, strawberries, blackberries, pumpkins, and Christmas trees. Check their website to see anticipated harvest dates.
Luckenbach
Luckenbach, population 3, was made famous by a 1970's era country song by Waylon Jennings. There's not a ton to see in Luckenbach but it's a fun, easy detour from Fredericksburg (10 miles) and has a cute general store and a full calendar of live music.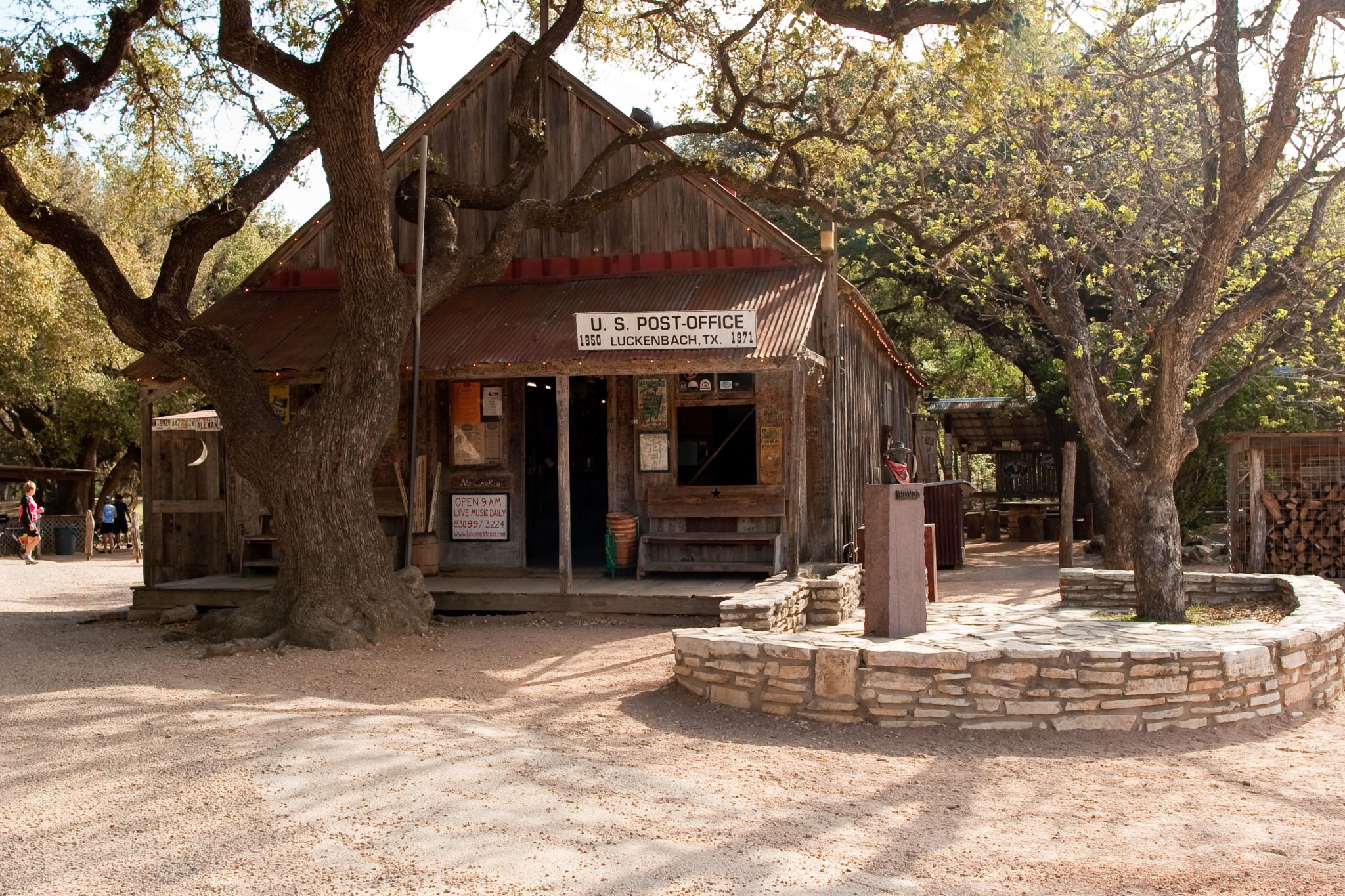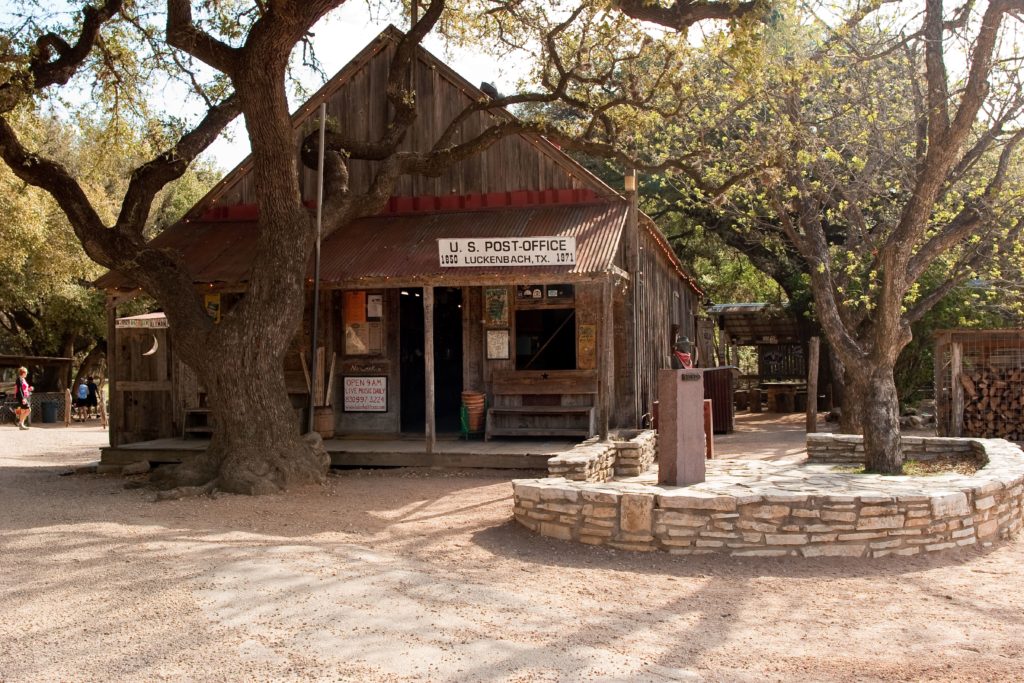 Fredericksburg Visitor's Center
Fredericksburg has one of the most robust visitor info centers I've ever seen. There's an onsite theater that plays a movie about Fredericksburg on a loop. This is a great first day activity and helps orient you to the area.
If you are traveling along Interstate 10, Fredericksburg's Visitor Center is a fantastic place to go to get trip planning assistance. Not only do they have a plethora of information on Fredericksburg in the surrounding area but they've got an extensive library of info on the entire state.
Festivals and Celebrations in Fredericksburg
Fredericksburg is home to over 400 festivals and special events each year. There's always something happening!
Major events and festivals include: Oktoberfest, Fredericksburg Food and Wine Fest, Stonewall Peach JAMboree and Rodeo, Fourth of July Parade and Fireworks, Gillespie County Fair, and Light the Night Christmas Parade. Sign up for Visit Fredericksburg's newsletter to stay in the know.
I was hosted by Geiger PR, Visit Fredericksburg, and their partners.