The Seven Seas Food Festival at SeaWorld San Antonio: Now through May 30
(This post may contain affiliate links. Read my full disclosure.)
The Seven Seas Food Festival at SeaWorld San Antonio is happening now through May 30. Here's everything you need to know.
The Seven Seas Food Festival at SeaWorld San Antonio: Now through May 30
Visit SeaWorld San Antonio now through May 30, 2022 and taste your way around the world. Explore dishes from the exotic to classics and enjoy a global collection of unique wines, beers, and cocktails. Guests will also enjoy special entertainment that's only available during the Seven Seas Food Festival.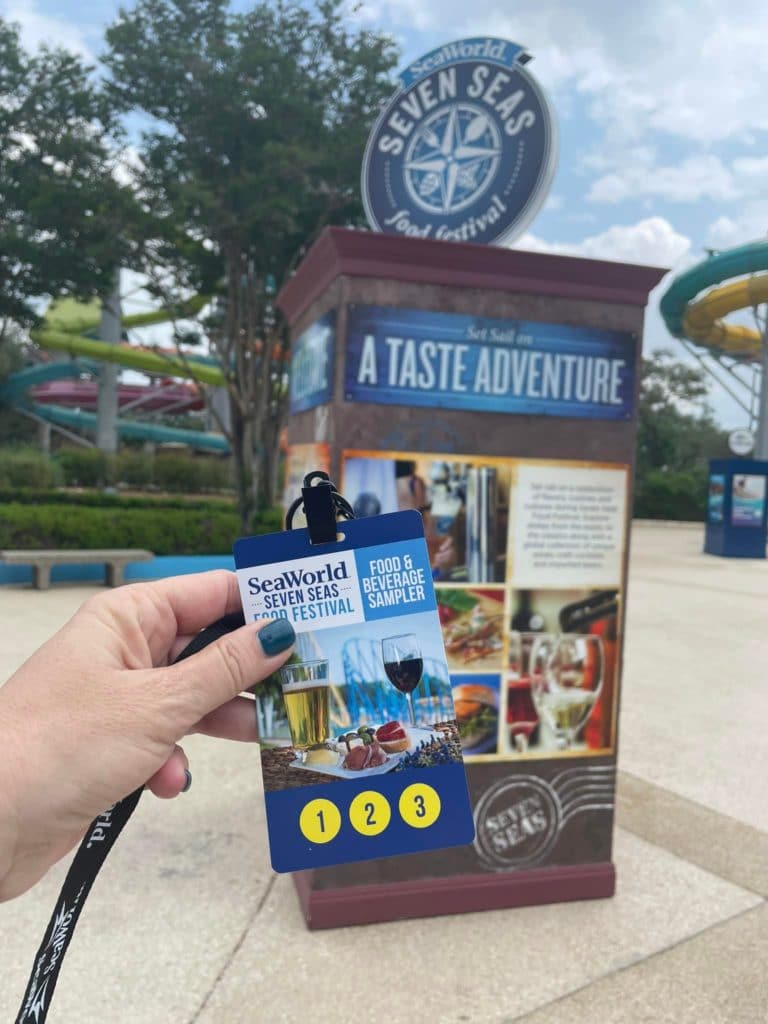 Seven Seas Food Festival Admission
The festival happens throughout the park, so no special admission is required. Your regular admission ticket to SeaWorld will get you access to the festival booths and entertainment.
Pay for festival food and drink separately, or buy a convenient punch card lanyard that is much easier than reaching for your wallet every time you want to try something. Lanyards are $65 for 10 punches or $80 for 15.
Eating plant based? You can still enjoy the Seven Seas Food Festival. Here's a rundown of the plant based options at SeaWorld San Antonio's Seven Seas Food Festival, on through May 30th.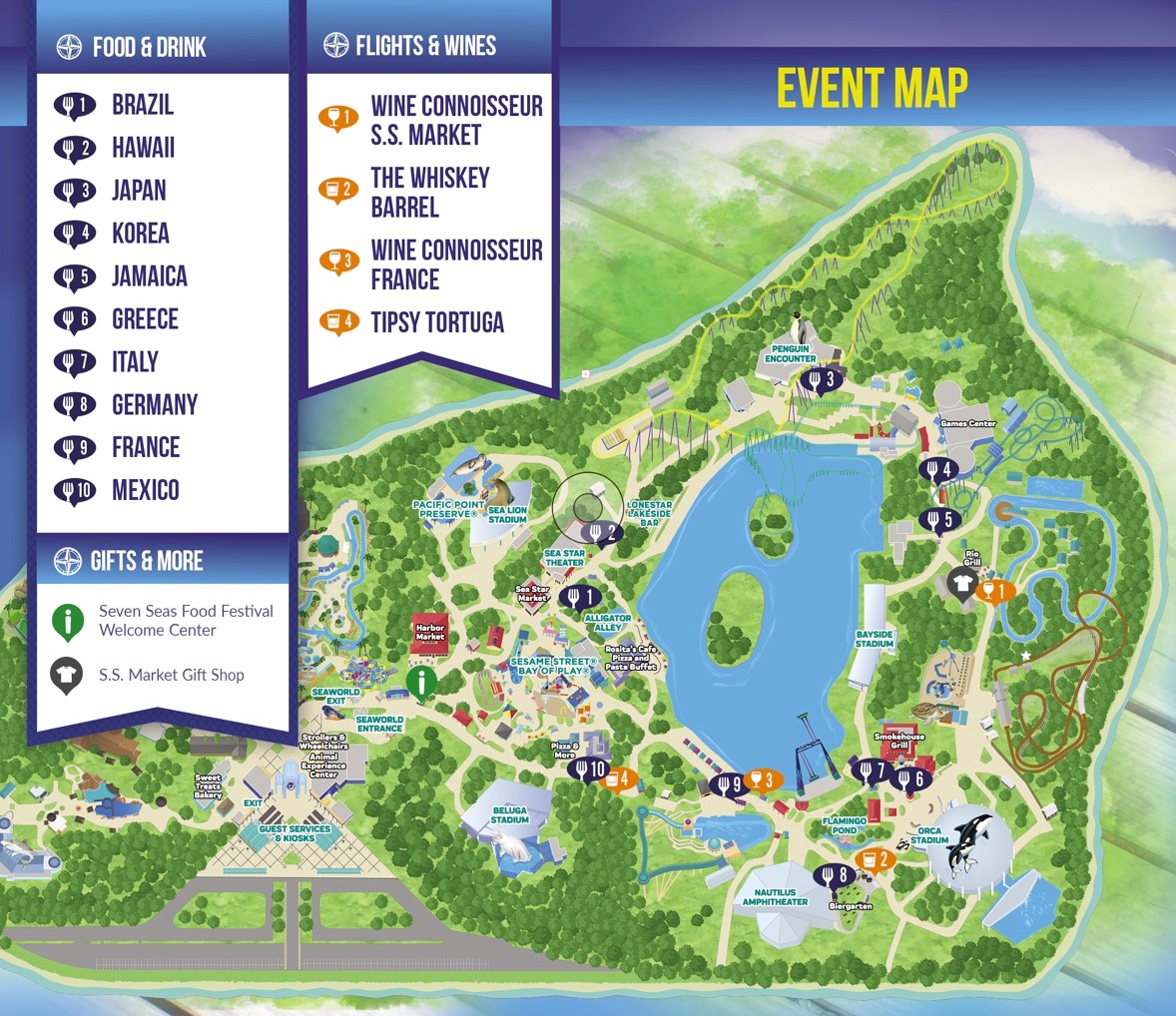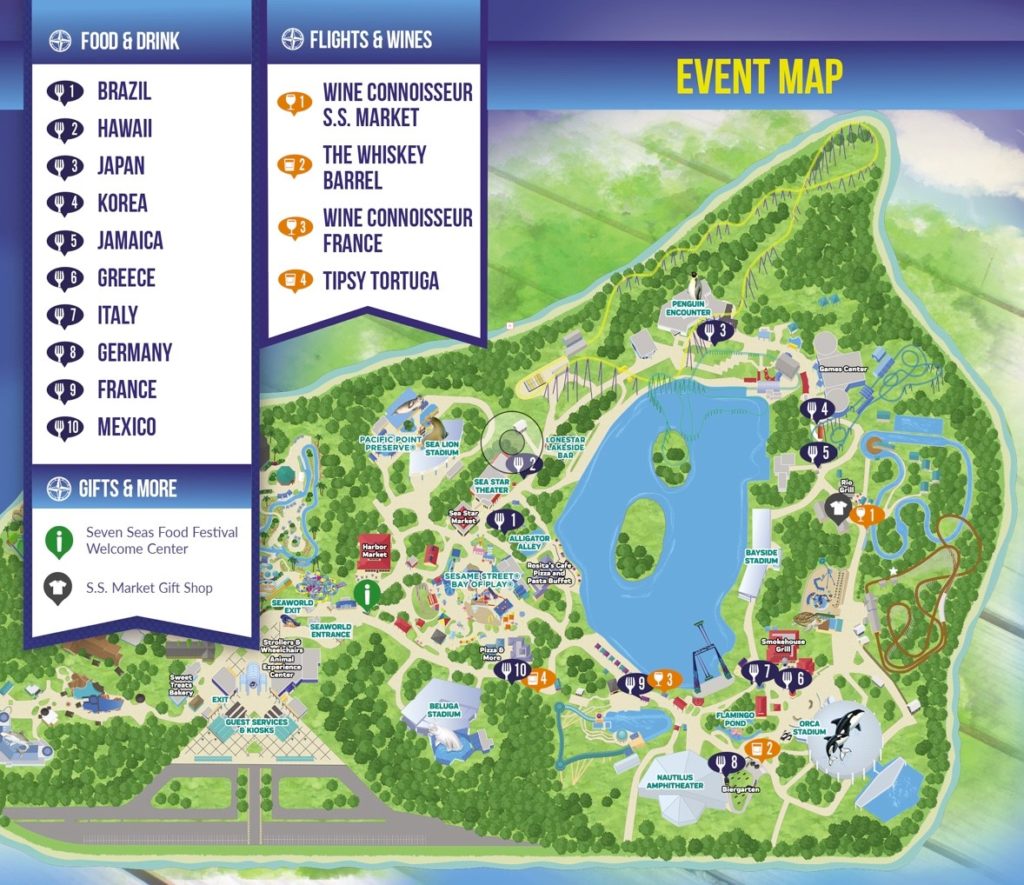 How big are the portions?
These are tasting portions…bigger than a Costco sample but smaller than a full-size portion. This allows you to savor and enjoy without getting so full you can't sample a variety of foods.
Locations represented
I've attended the Seven Seas Food Festival just about every year since 2105. It's my absolute favorite event at SeaWorld San Antonio. The locations change slightly from year to year and the food offerings at the booth are also switched up.
For 2022, the booths dotted around the park represent Brazil, Hawaii, Japan, Korea, Jamaica, Greece, Italy, Germany, France, and Mexico. See this year's menu here.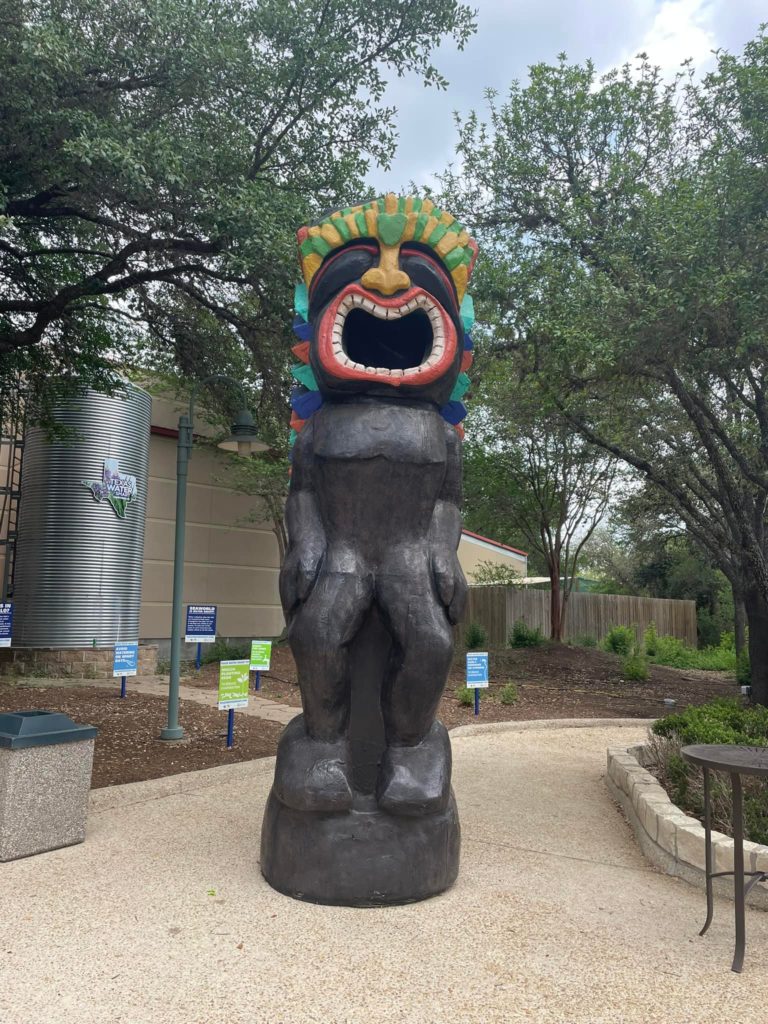 Please note: The Seven Seas Food Festival booths close an hour before the park closes.
In the past, we've always started at Mexico and worked our way around the park counter clockwise but this year, we started with Brazil. I love the empanadas in Brazil and even though I try to save room, I'm usually too full to really enjoy them by the time we get there.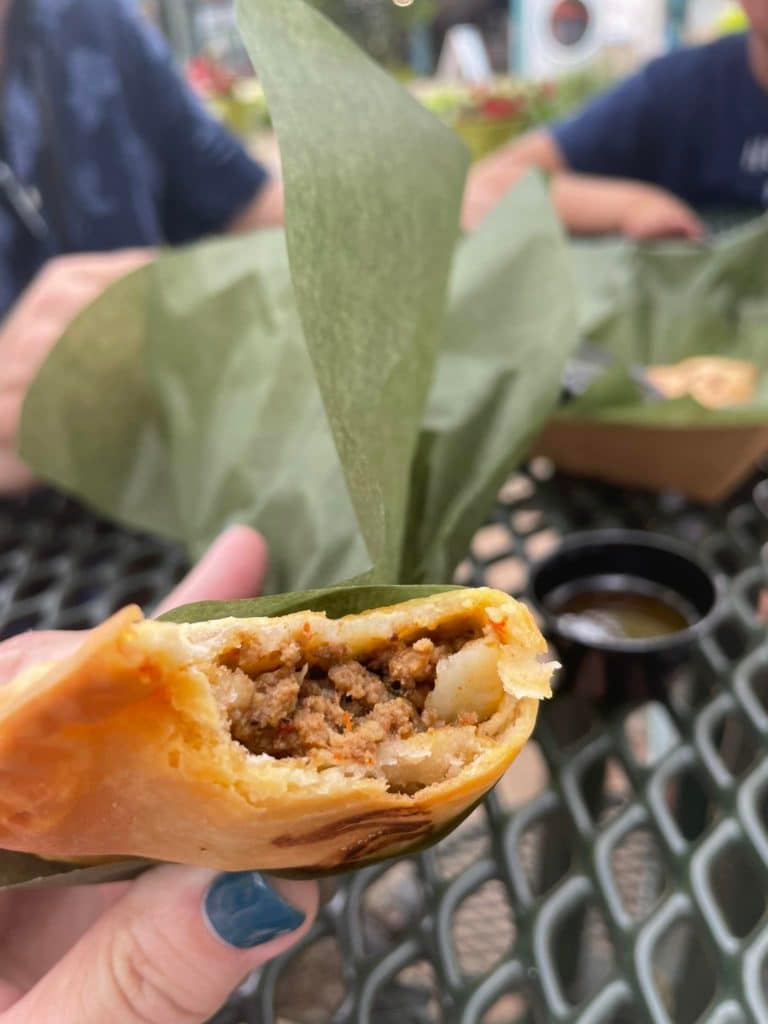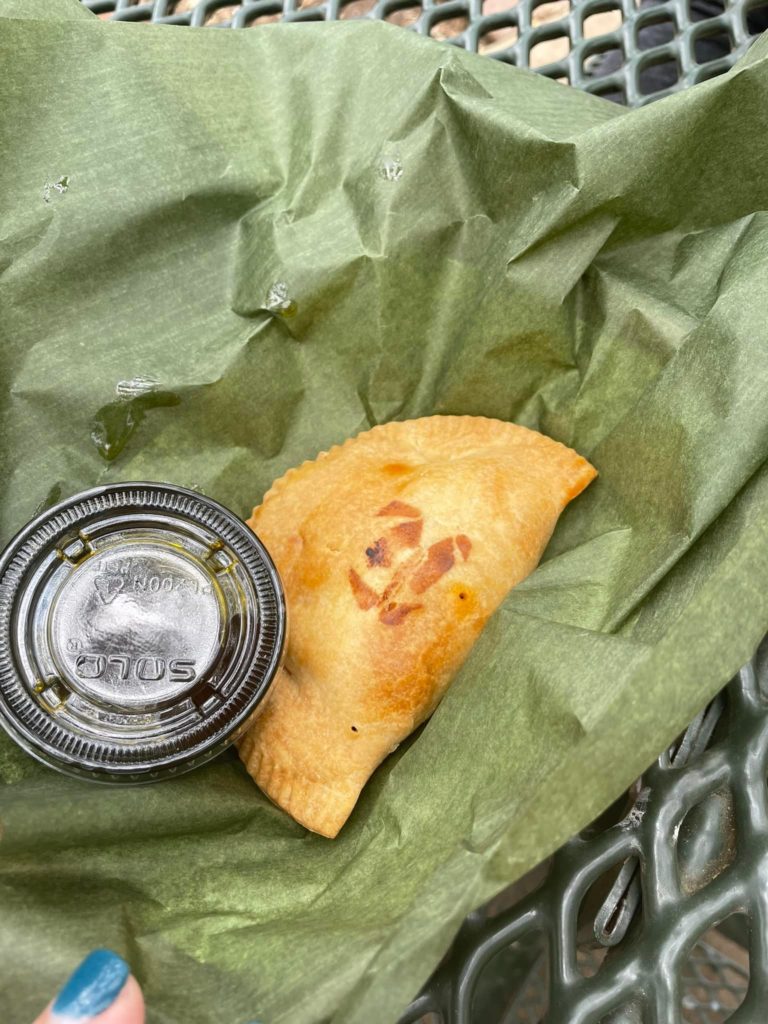 Most of the locations will have a mix of entrees, desserts, and alcoholic beverages.
More adult beverage tasting stations
There are also four other festival stations dedicated to adult beverage tastings. There are two wine tasting locations – one near France and one near the S.S. Market. There's a tequila tasting station, The Tipsy Tortuga, near the Mexico booth and a whiskey tasting station near the Germany booth.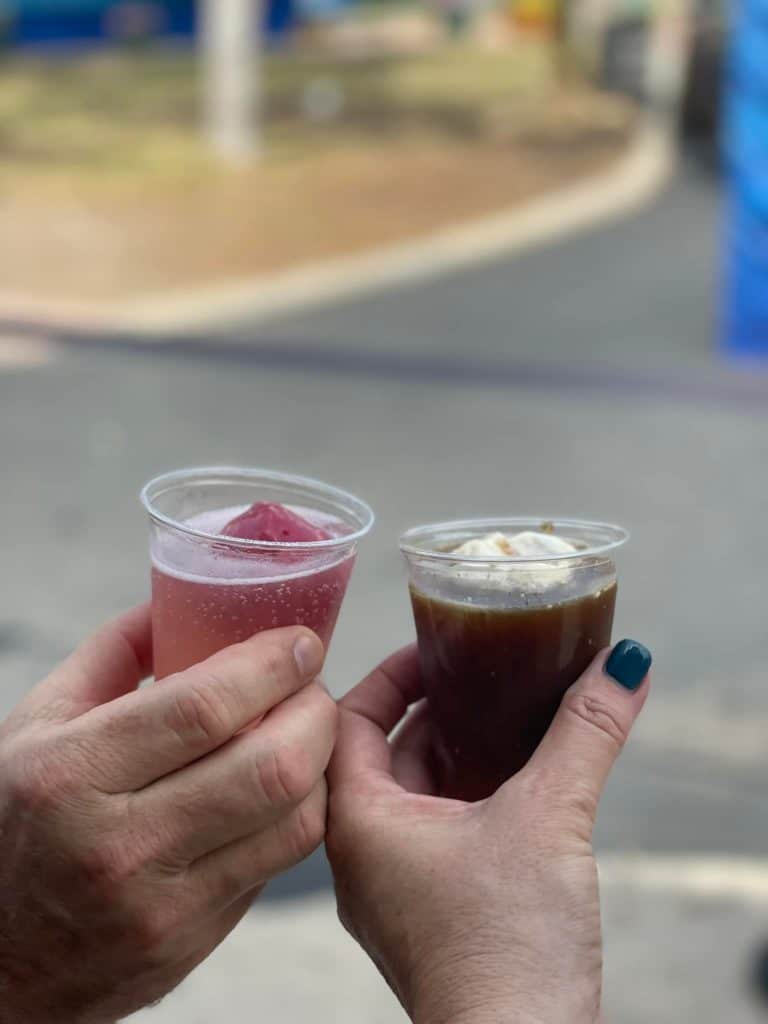 Best Tasting Strategy
Obviously, you're going to want to arrive hungry. You can look at the menu online ahead of time and decide where you want to eat and drink.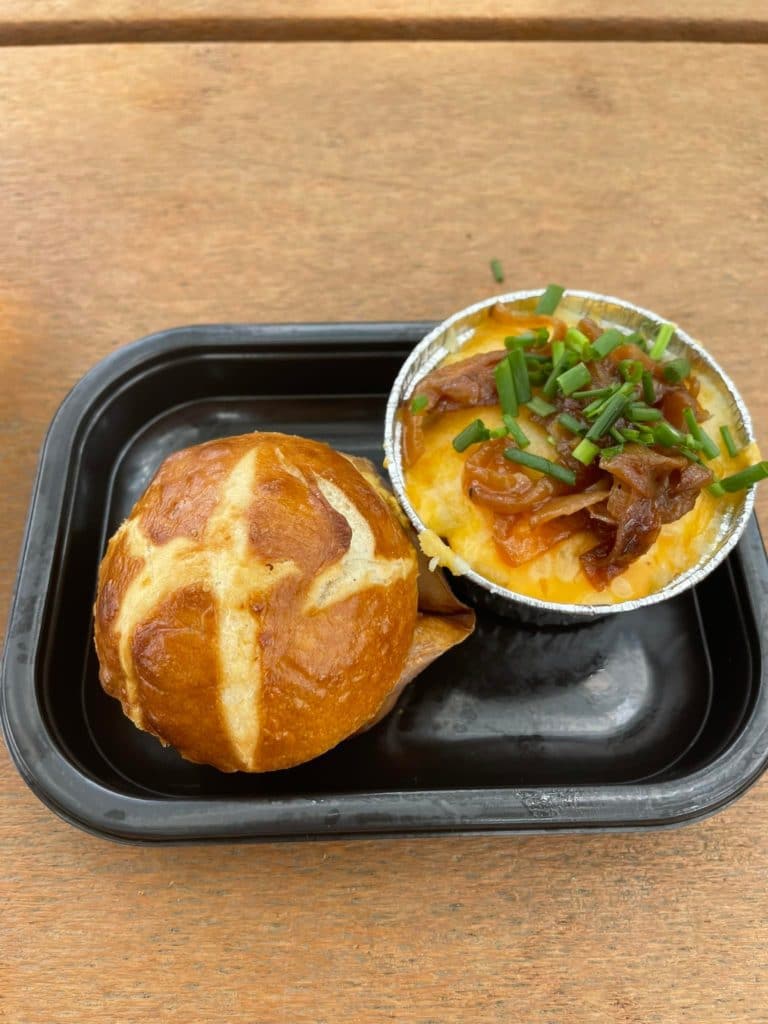 If you want a food-focused outing, it's more challenging to balance that with riding rides or seeing shows…at least that's what I think. We've always had the best time when we commit to really enjoying the festival and the beautiful park atmosphere and save the rides and shows for another visit.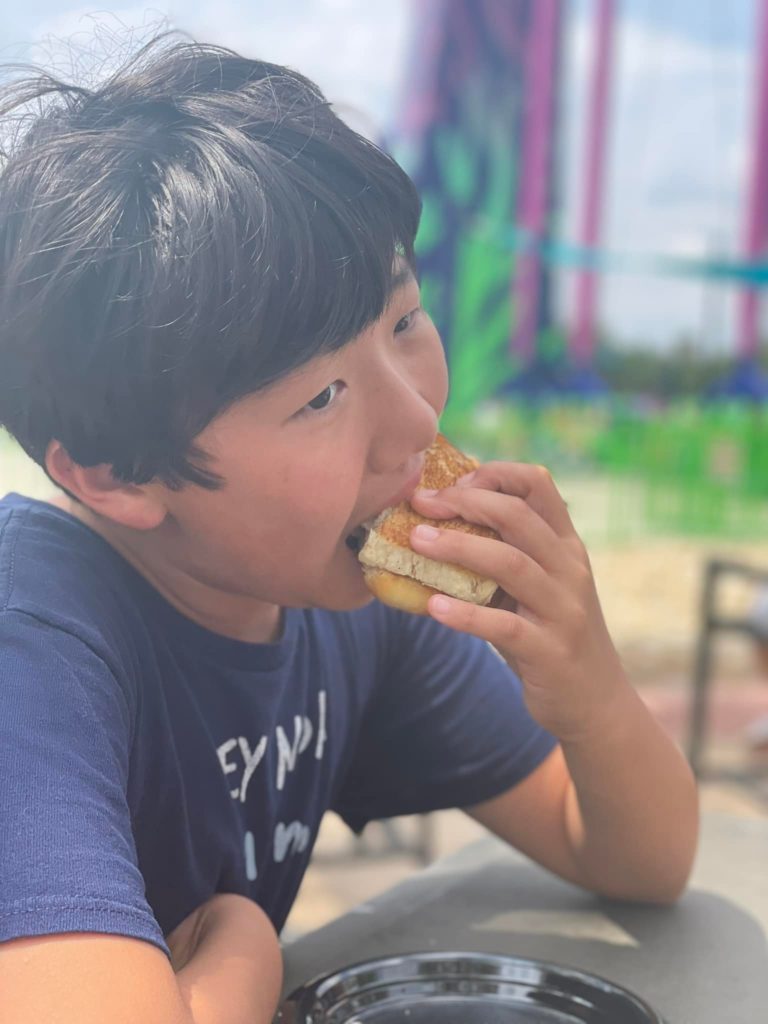 If you have very young kids or pickier kids, this might be SeaWorld visit you'll most enjoy as adults only. We never took our kids when they were younger but now that they're a little more adventurous with food and old enough to go off on their own to ride rides for a short period, we really enjoy this event with them.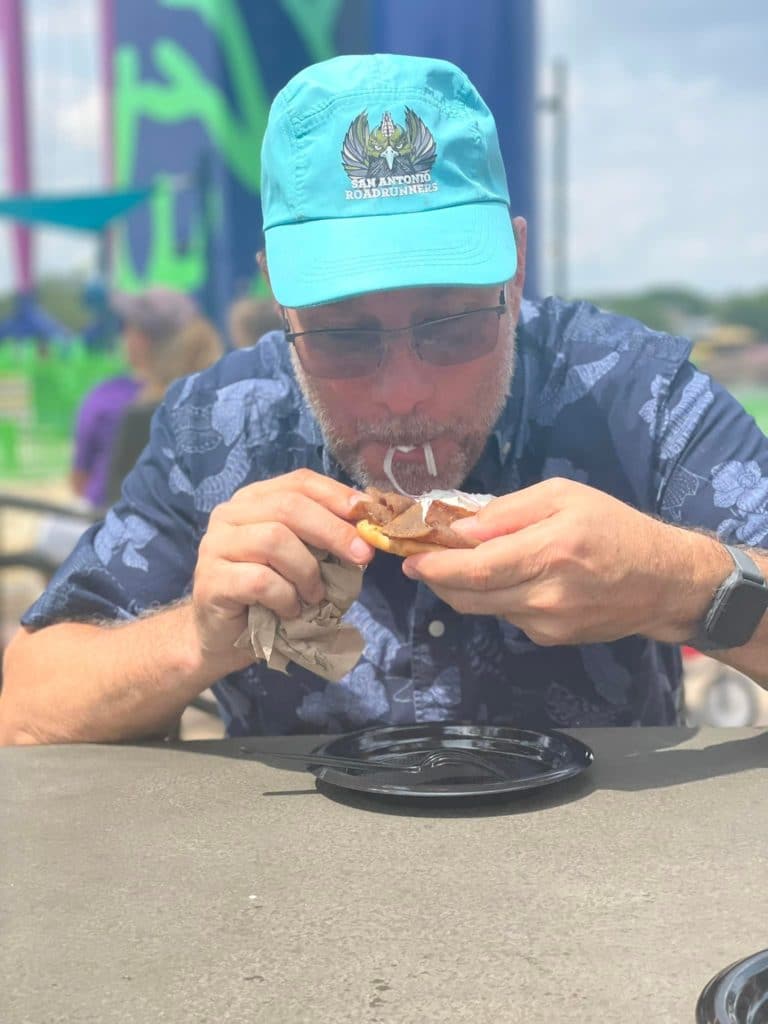 If you're looking for a pub crawl/day drinking experience, I suggest sticking with beer or wine. The cocktails I had were delicious but they were not very strong. The punch card samples are pretty small – think Dixie Cup size – so you can sample a variety of tastes without overdoing it. Be safe and have a sober driver if you plan to drink.
2022 Seven Seas Food Festival Favorites
Here's the dishes that rose to the top. That said, we didn't eat anything we were "meh" about, although if I had a do-over, I would have probably passed on the Caribbean Rum Runner in Jamaica – it tasted watered down and there was very little alcohol in there. We spent about five hours at SeaWorld on our most recent visit and visited half the food booths before we ran out of time.
Jill (that's me)
Rum Raisin Ice Cream in Jamaica. This is new for 2022 and it's absolutely delicious.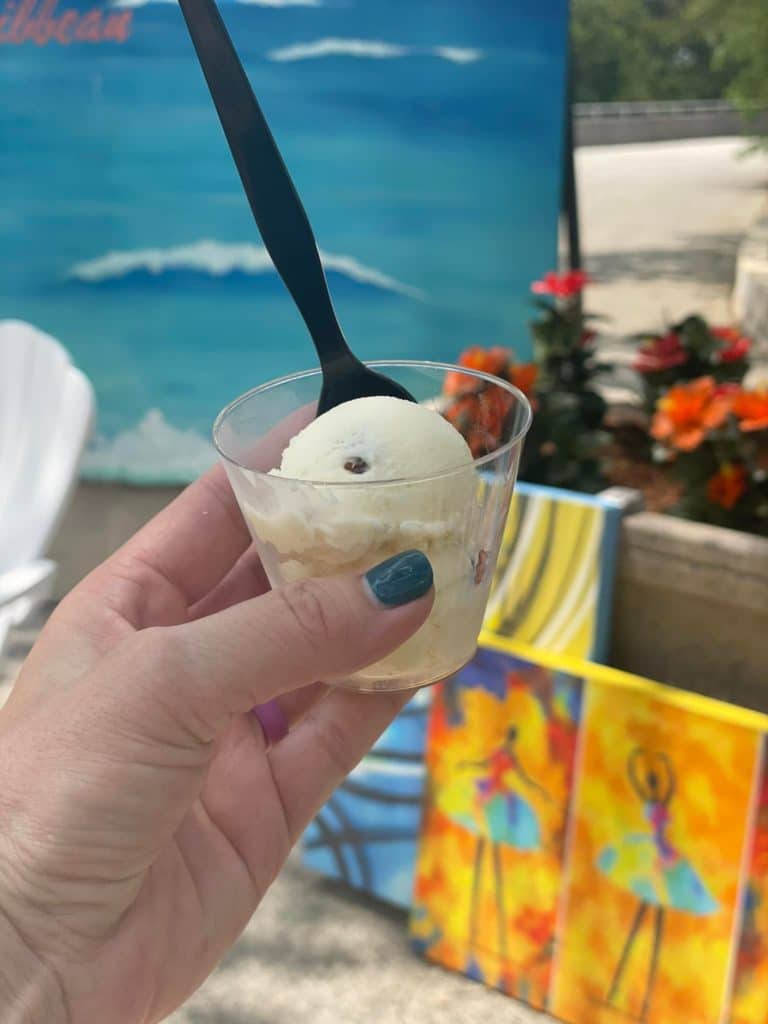 Lee (the hubs)
Mint lamb burger with mint and spicy feta from Greece. Greece is always one of our favorite foodie stops and we sampled quite a few things from here.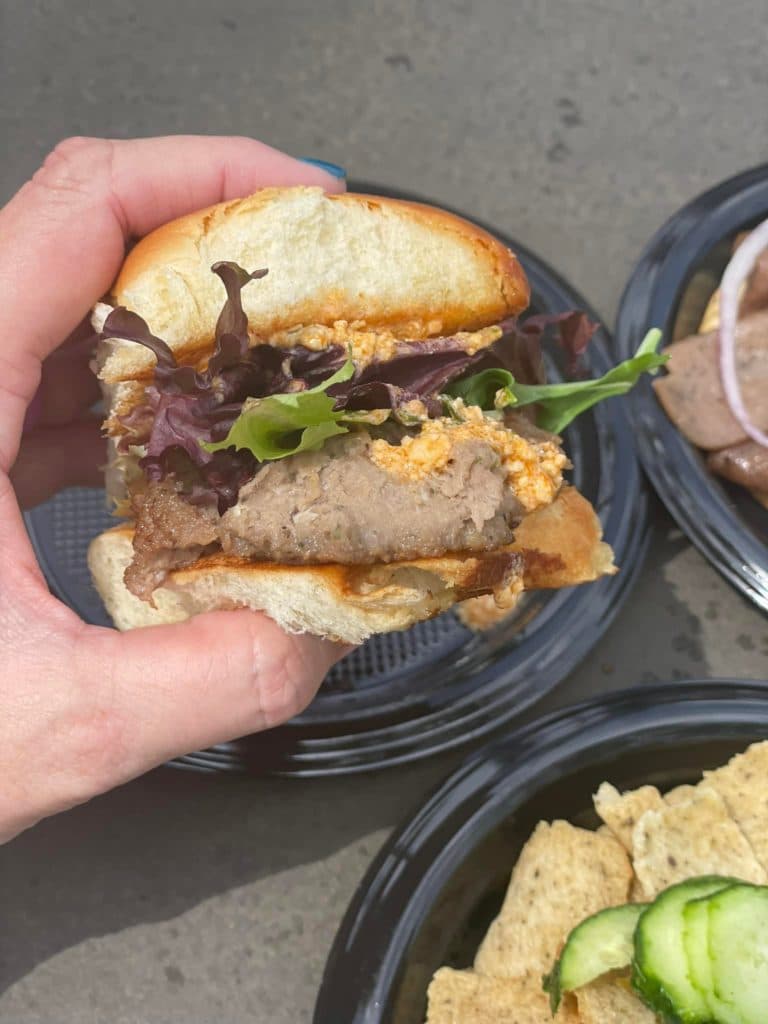 Kyle
Kyle says it's a tie between the caramel chocolate chip cannoli Siciliano and the Quatro Formaggi from Italy. Our family of four split two of the cannoli and this is the only picture we've got of this dessert – I think that's pretty telling.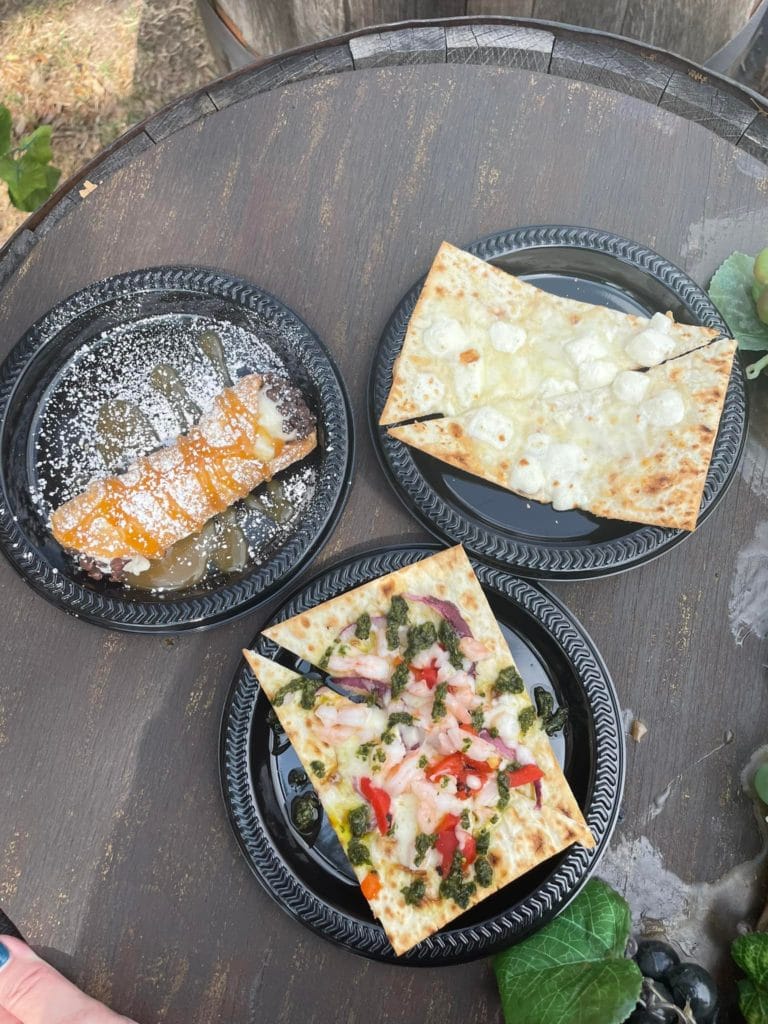 Zack
Beef bulgogi bowl in Korea. We all really enjoyed this one, even my son who can't handle much heat. The tender beef is pretty spicy but combined with the rice, veggies and microgreens, it's easy for just about everyone to eat.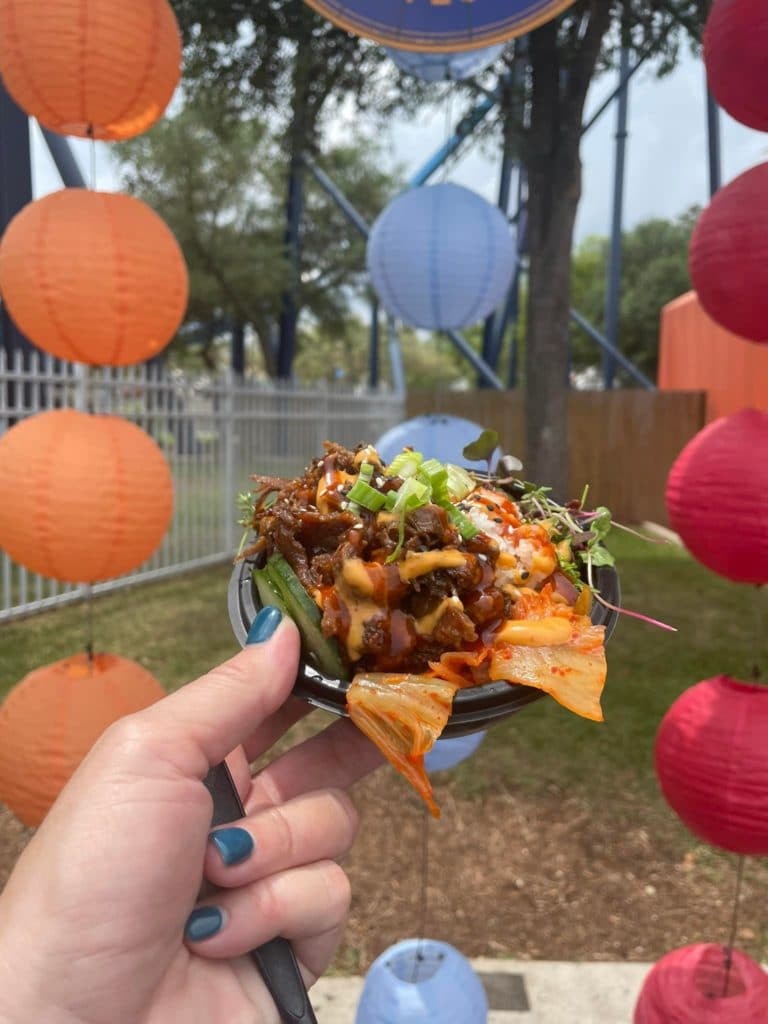 I was hosted by SeaWorld San Antonio. All opinions are my own.