2019 Disneyland Closures: Indefinite Shutdowns at the Resort
(This post may contain affiliate links. Read my full disclosure.)
Disneyland closed the Haunted Mansion and It's a Small World!  Whhaaaat? Relax, they will reopen soon without Christmas decor for regular operation.  However, there is no date yet on when these attractions will reopen.  Regular maintenance is part of the Disney experience.  Some things will be going down this year for a short time, others have no foreseeable dates for reopening.  Temporary closures are common.  However, Disney does sometimes quietly do away with an attraction completely after a planned closure for maintenance.  Here is a look at some 2019 Disneyland closures.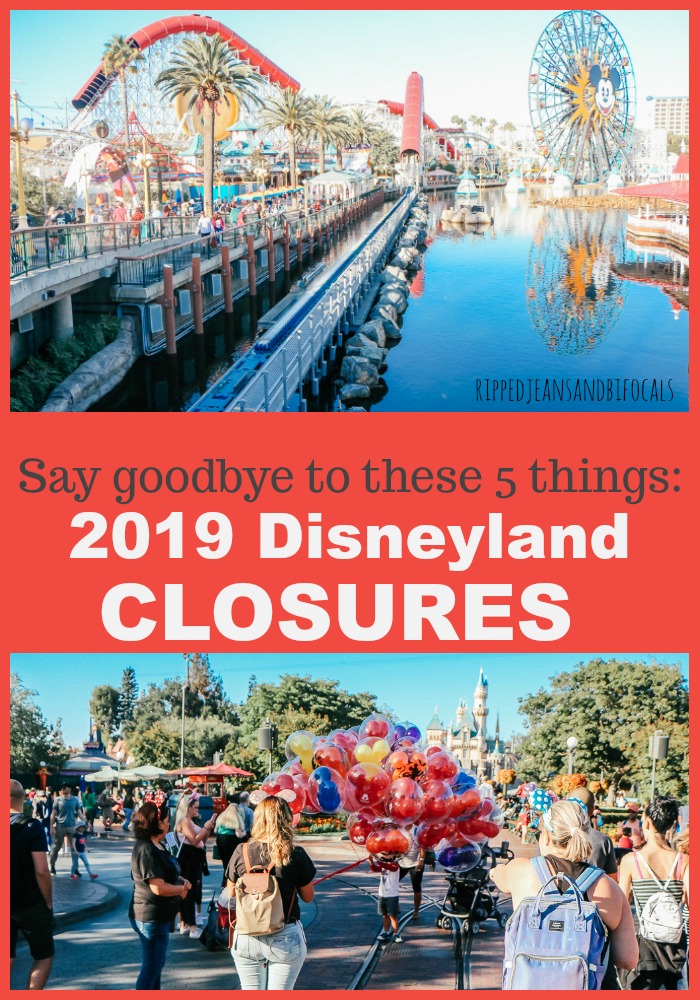 2019 Disneyland Closures: Indefinite Shutdowns at the Resort
Disclaimer: We are a participant in the Amazon Services LLC Associates Program, an affiliate advertising program designed to provide a means for us to earn fees by linking to Amazin and affiliated sites. This post may also contain affiliate links to other websites. If you make a purchase from one of my links, the seller pays me a small commission.
[Tweet "2019 Disneyland Closures #Disneyland"]
Astro Orbiter
If you are unfamiliar with the Astro Orbiter it's the Dumbo-like attraction at the entrance to Tomorrowland. If nothing else, it's a beautiful centerpiece for a land in need of extensive refurbishment.  This may just be a regular maintenance situation, but Disney hasn't set a date for the attraction to reopen, and any changes in Tomorrowland spark debate and speculation about what they mean for Tomorrowland as a whole.
Sleeping Beauty Walk-Through
Once again the Disneyland has shut down the Sleeping Beauty Walk-Through.  This attraction tells the Sleeping Beauty tale through a series of animated dioramas within Sleeping Beauty Castle.  There is much construction around the castle at the moment, which impedes traffic from going near the entrance.  In fact, the most direct way to get to Fantasyland from the hub is now to pass between the castle and the Matterhorn in the direction of the Mad Tea Party.
Want to see what we're saying goodbye to at Walt Disney World?
2019 Walt Disney World Closures
This is one of my favorites. I hope it comes back.
Columbia
This Closure is not so strange.  The Columbia, a replica of the first American ship to circumnavigate the globe, is frequently docked on the rivers of America.  Hopefully, it returns soon, as its presence, circling Tom Sawyer's Island is always a nice addition and the cannon blasts contribute to the fantasy of the environment.
Grizzly River Run
Weeks ago, Disney closed the centerpiece and icon for the entire California Adventure park with no reopen date planned.  Grizzly River Run is an attraction with a multilayered story involving Native American folklore, and a history of logging, with a family run rafting business at the surface.  The detail of the atmosphere is matched only by the prominence of Grizzly Peak.  This closure may or may not have something to do with The Wonderful World of Color, which was expected to reopen for 2019, but is still indefinitely postponed.
Golden Zephyr
Also potentially connected with Wonderful World of Color is the shut down of Golden Zephyr.  This swinging gondola attraction spins over the waters of Paradise Gardens.  This could be a coincidence, though.  Whether the closure is purely for maintenance, or the closure is permanent remains to be seen.  It's worth noting that it is one of the few only remaining attractions in the park that does not present an overtly Disney theme…although it has become a Disneyland icon.
Want the
best

prices on Disneyland tickets?

Talk to the vacation planners at Get Away Today.
More to check out: