Why you should stay at Ololo in Fredericksburg TX
(This post may contain affiliate links. Read my full disclosure.)
Anyone seeking to visit the Texas Hill Country city of Fredericksburg probably knows there are lots of choices for unique accommodations. I recently stayed in the most elegant and comfortable tiny house and immensely enjoyed my stay. Here's everything you need to know to stay at Ololo in Fredericksburg Texas.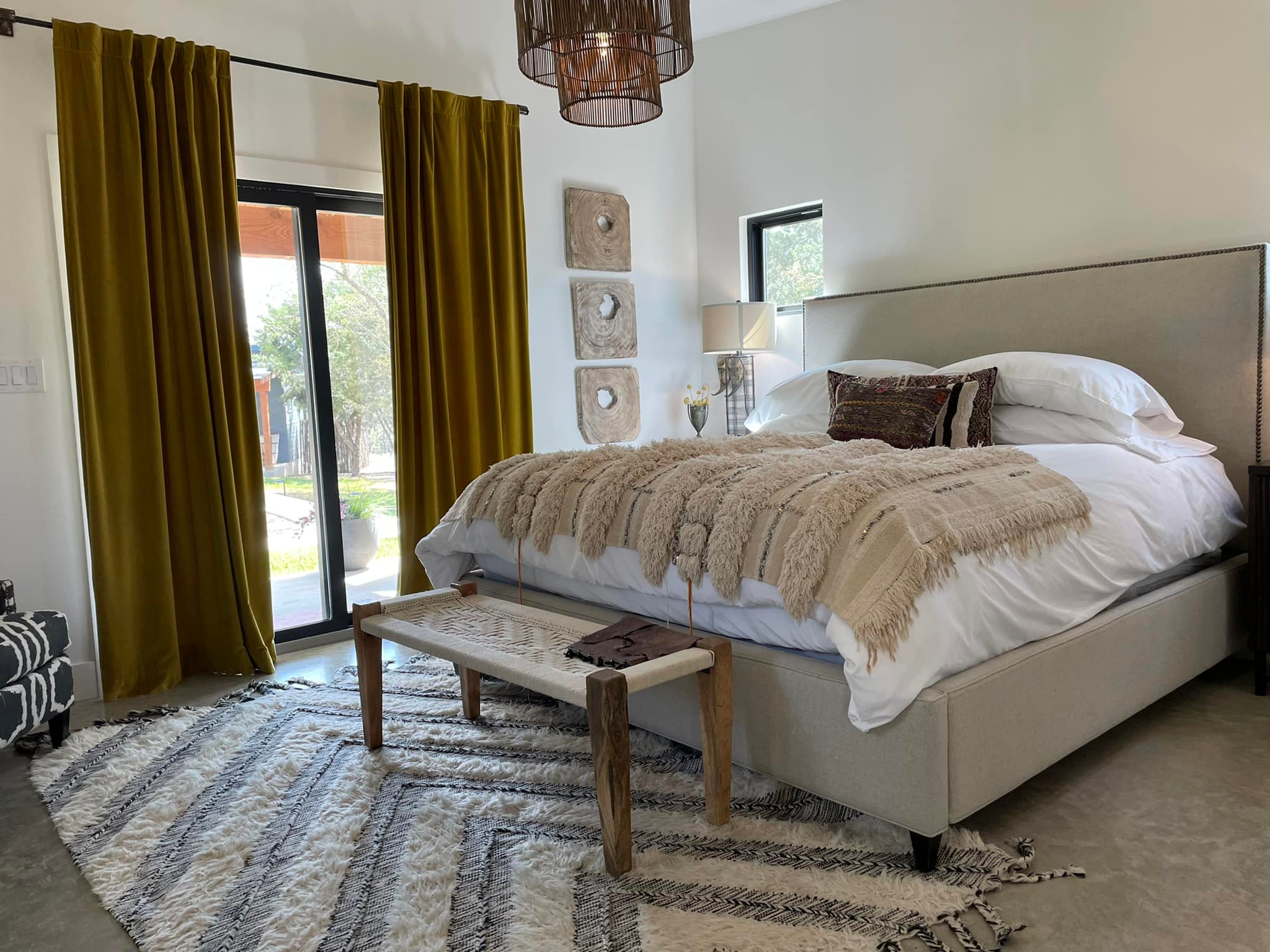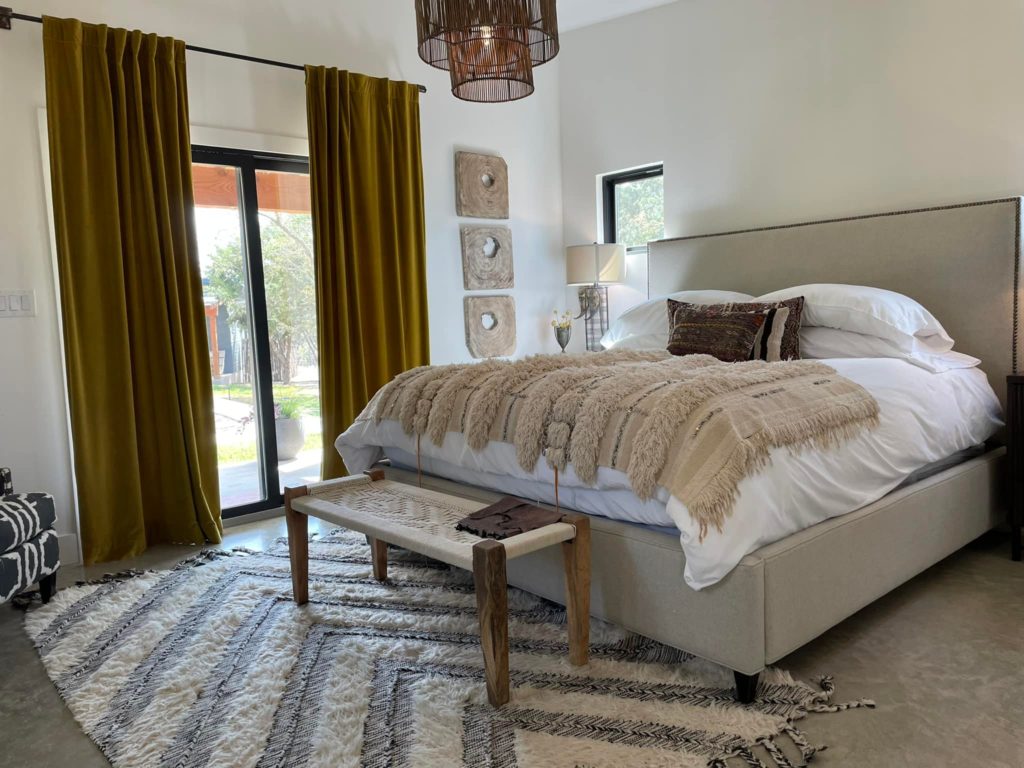 Ololo Fredericksburg TX is the perfect Couple's Getaway
The four Ololo tiny houses are the perfect size for a couple. Each unit has a spacious and beautifully decorated sleeping area with a king bed and a bathroom. There's also a bar area equipped with a small fridge and microwave, a covered front porch with seating, and a private backyard area with a hot tub.
The cabins are situated around a beautiful live oak tree. There's seating and hammocks dotted around the property. Any stay at Ololo is designed to be a serene escape.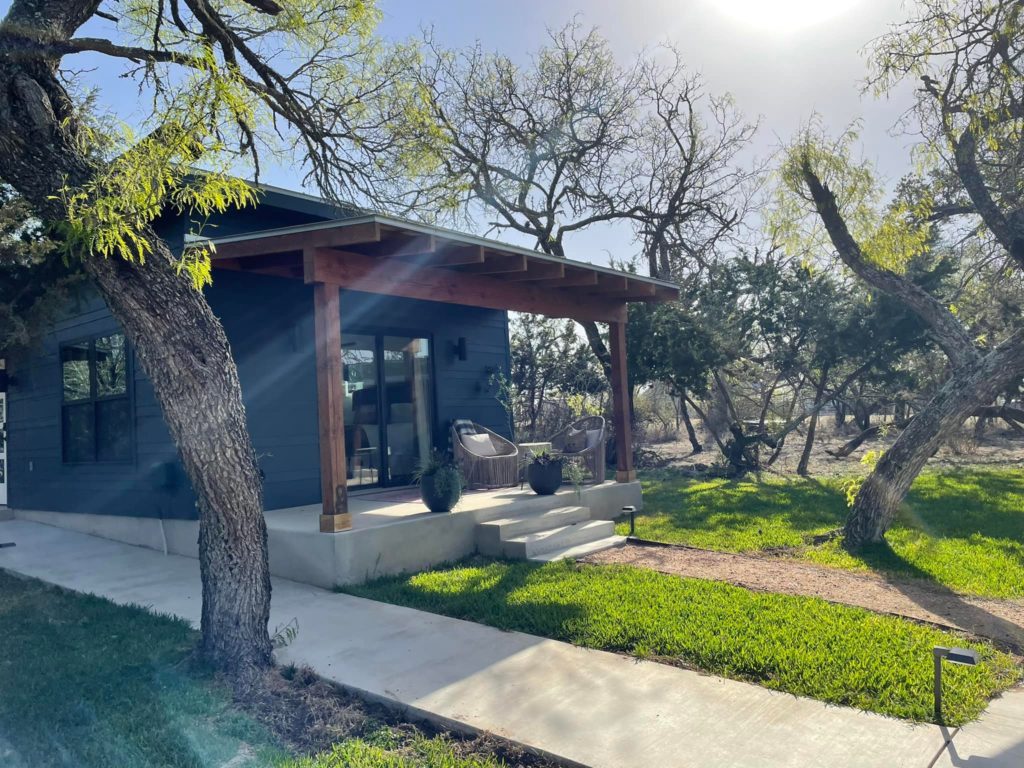 Secluded, private feel
While Ololo is located just a few miles from downtown Fredericksburg, there is a very "away from it all" vibe to be found here.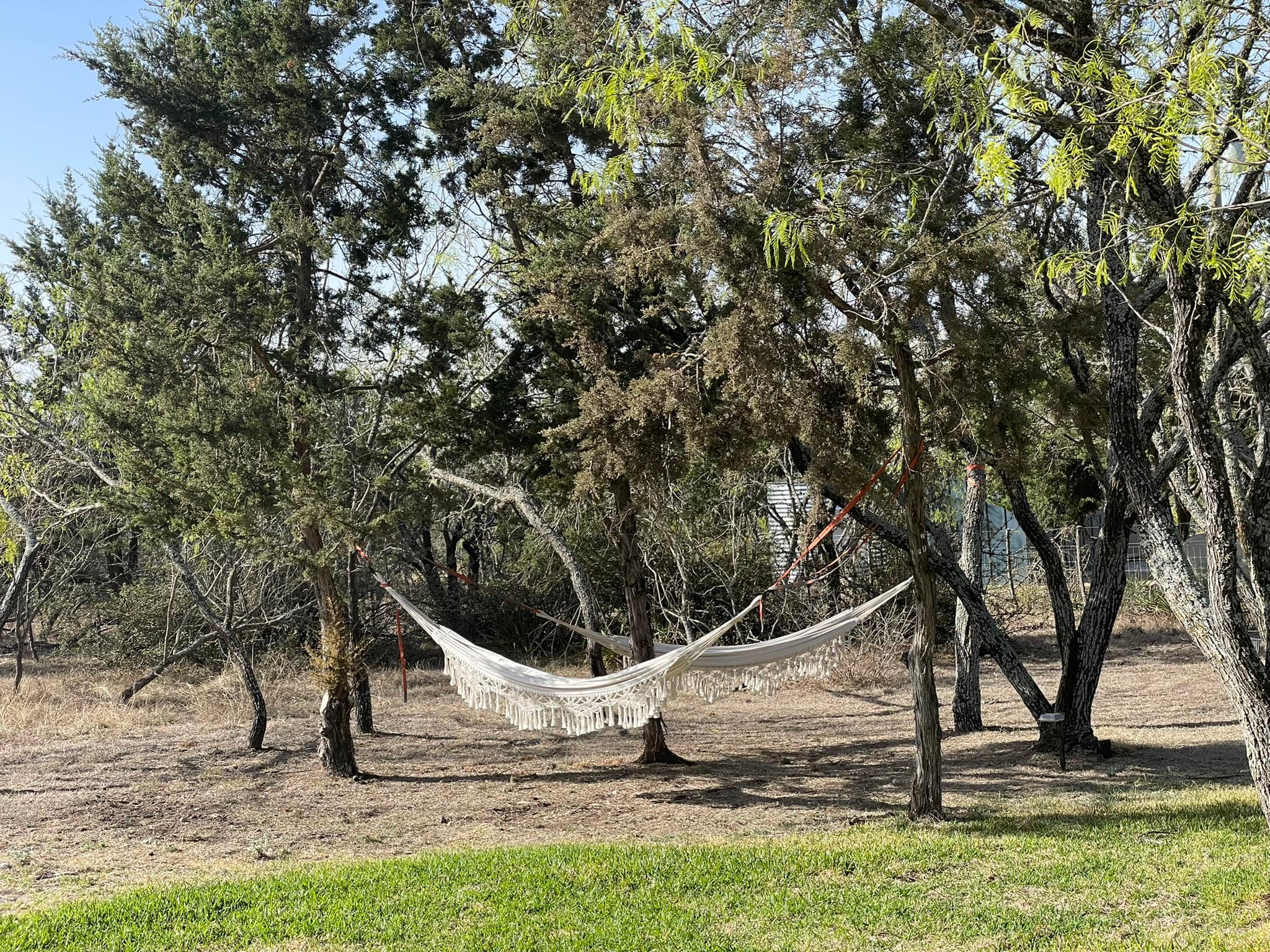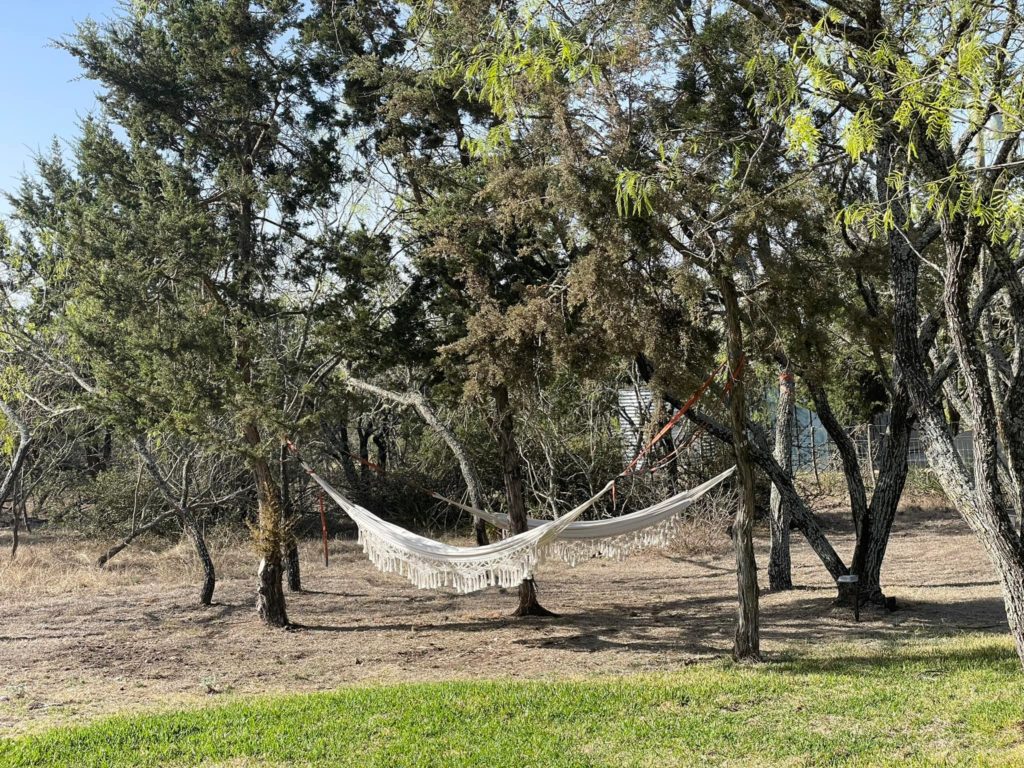 Fredericksburg is a dark skies community and visitors will enjoy views of the night skies from the porch. There's also an opportunity to watch wildlife. During my three-night stay, I saw deer, rabbits, and various birds.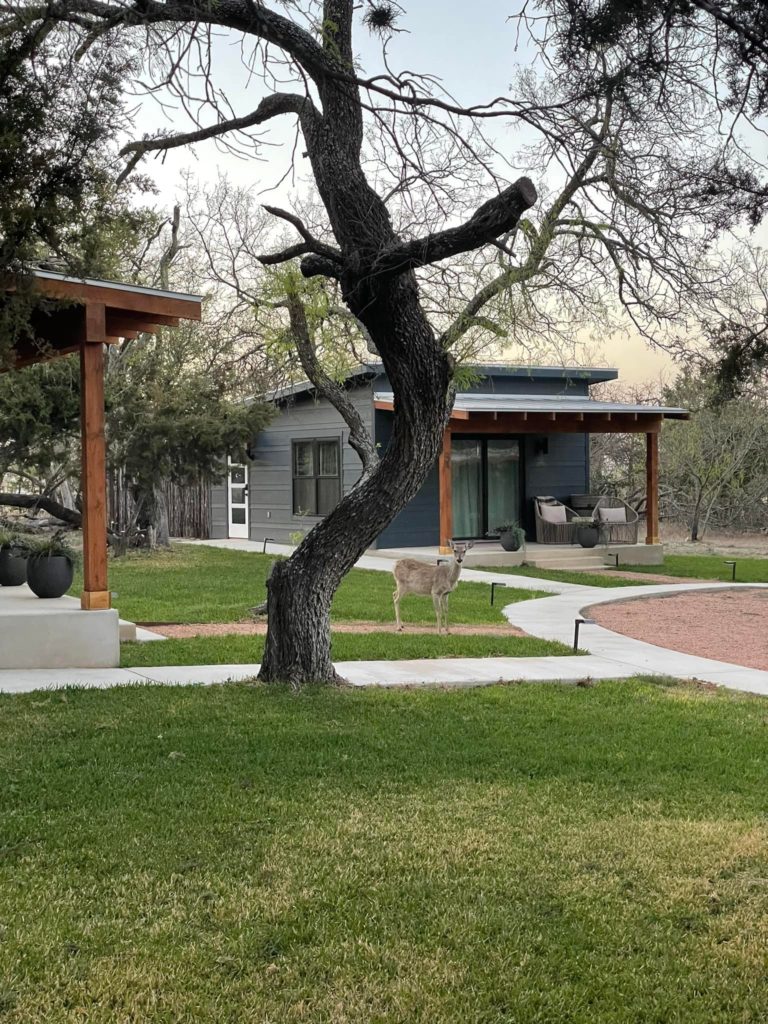 Ololo is located off a side road that feels almost rural, even though a stay at Ololo won't take you very far from town. Guests access the property through a gate with a code. I stayed for three nights and had neighbors except for my last night, where I was the only one on the property. It felt very secure and I loved the solitude. The cabins are located fairly close together, in a semi-circle, but there's not the feeling that someone is on top of you.
Amenities at ololo fredericksburg tx
The units are small but very comfortably set up. There's plenty of room in your fridge for snacks and drinks. There is no freezer and no ice machine. There is also no closet (there are a few hangers and pegs to hang clothing) and a bit of drawer space in your nightstand.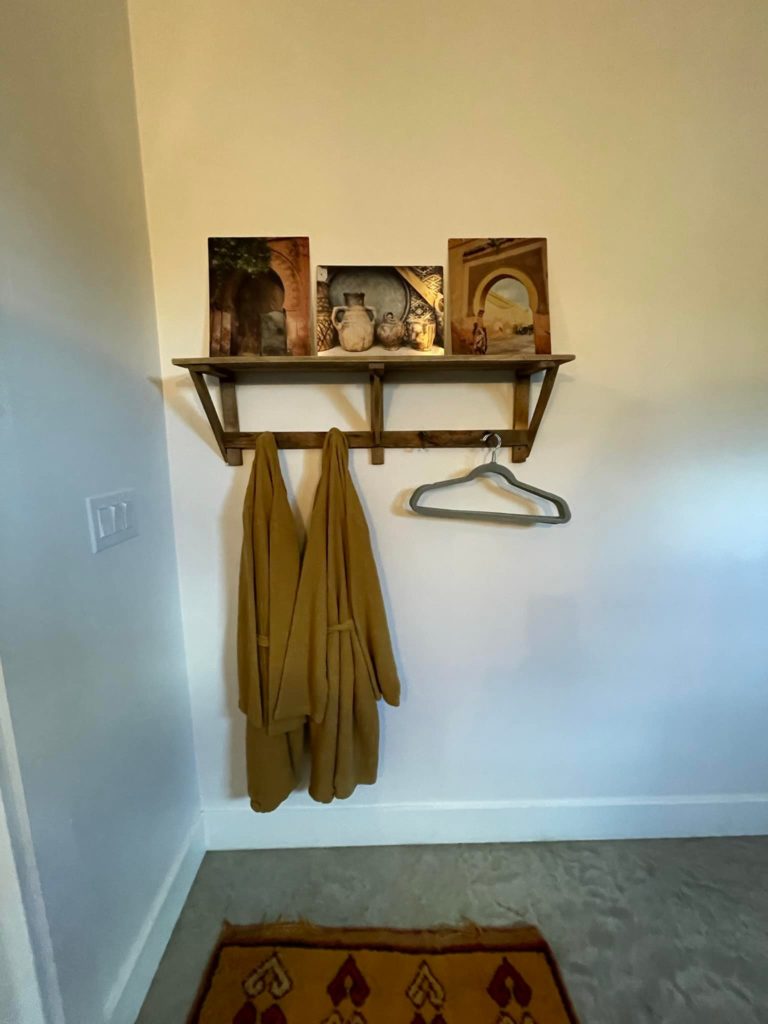 There's a great hot tub out back but no indoor bathtub. The walk-in shower is big enough for two.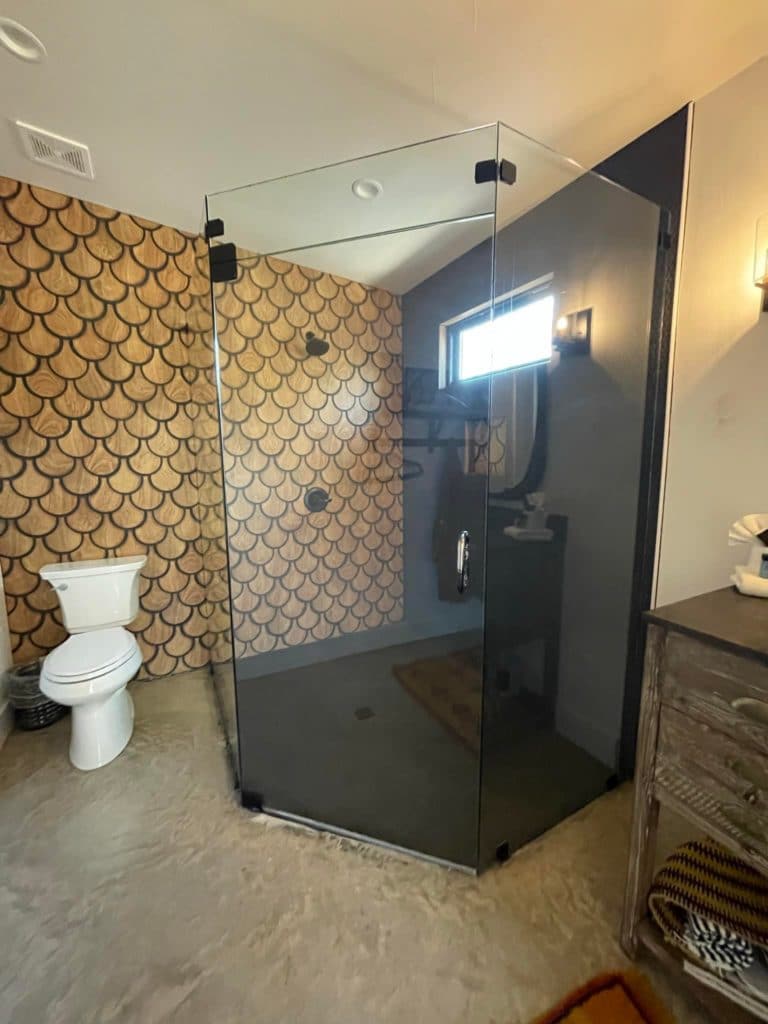 Other amenities at Ololo Fredericksburg TX include:
On-site parking
Television
Hot tub
Outdoor shower
Private fire pit
Toiletries (soap, body wash, shampoo)
Hairdryer
Iron/ironing board
Coffee maker with coffee pods, creamer, and sugar
Mugs, glasses, wine opener, eating utensils
Literature about things to do in the local area
WiFi
Towels and pool towels (for the hot tub)
Robes
The mattress and bed linens are fantastic and very luxurious and the WiFi was fast and reliable. I was able to stream movies without any drops.
Tech Forward
There is no front desk and all check-in is handled online. I received the gate code and the door code a couple of days in advance of my visit.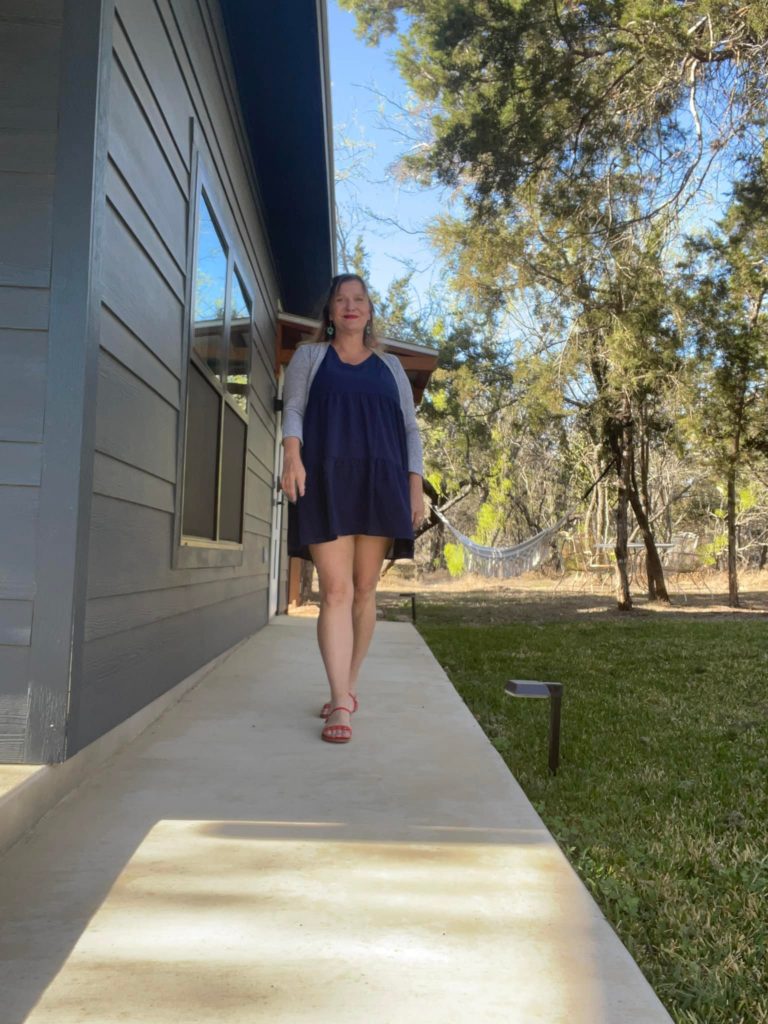 There's also no in-room phone so you're entirely reliant on your mobile phone. I'm not sure if the TV was equipped with cable or satellite because I didn't turn it on. Many boutique-style accommodations are set up this way and as a traveler, I like it. There was an on-site contact listed with my reservation so I had someone to reach out to in case I needed assistance.
stay at Ololo – love the Decor
While the location and amenities check the boxes for me, the decor and furnishings are what made Ololo pop for me. All the cabins are decorated a bit differently – you can check them out online to see more pictures. The pictures I've used here are from Ololo One, which is the first cottage you'll see when you approach from the parking area.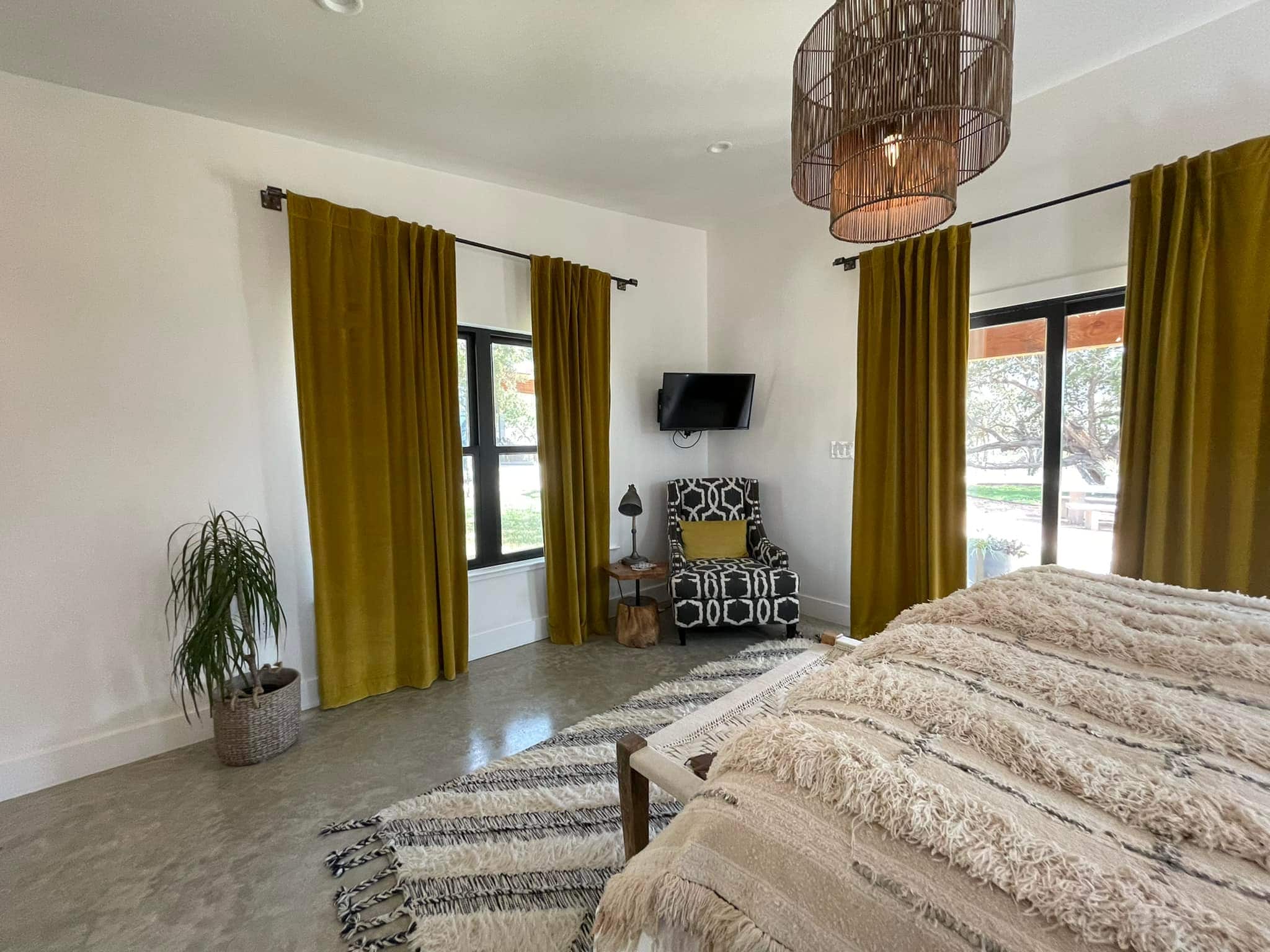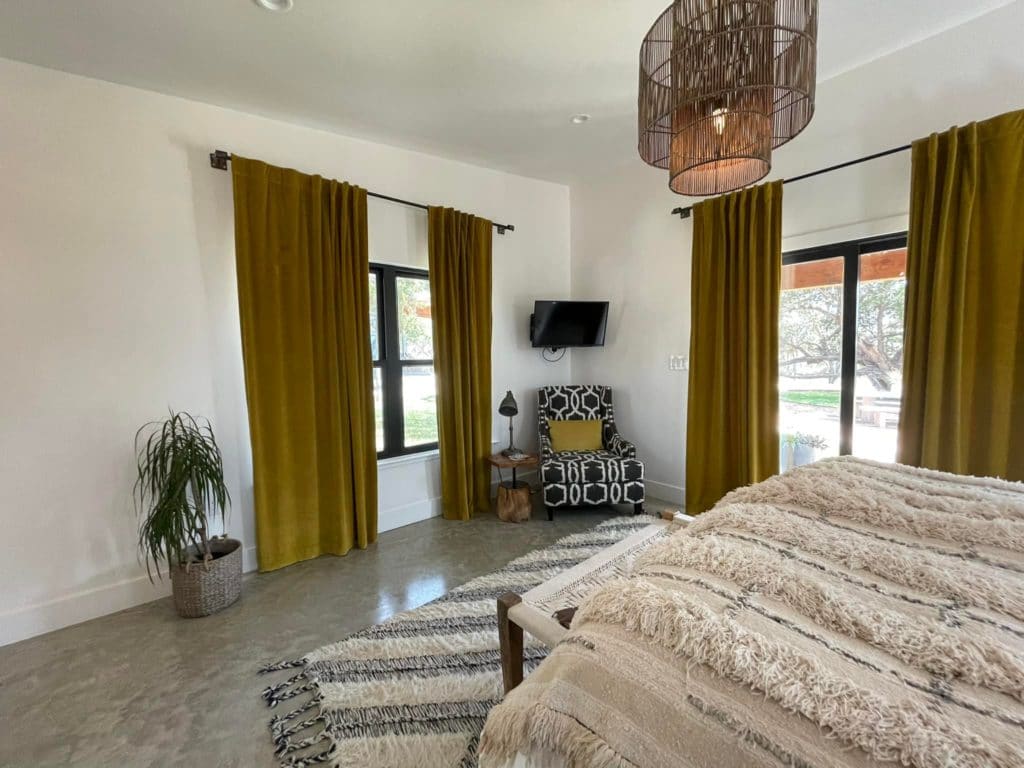 I loved everything about the way this space was styled from the rugs to the throw on the bed to the unusual use of beads. The family that owns Ololo also owns a home decor boutique in town called Black Chalk Home & Laundry and I highly recommend checking it out. Many of the items that graced my room were for sale here, although this is not bargain basement shopping.
Booking/Prices
You can book Ololo directly through their site here and also through Airbnb. Although Heavenly Hosts and Airbnb list "average night" prices from $149, you'll probably pay more than that for a room. I played around with a few different summer midweek dates and found the average price per night to be closer to $600. After plugging in a few different date options, I finally found the $149 per night rate in early January.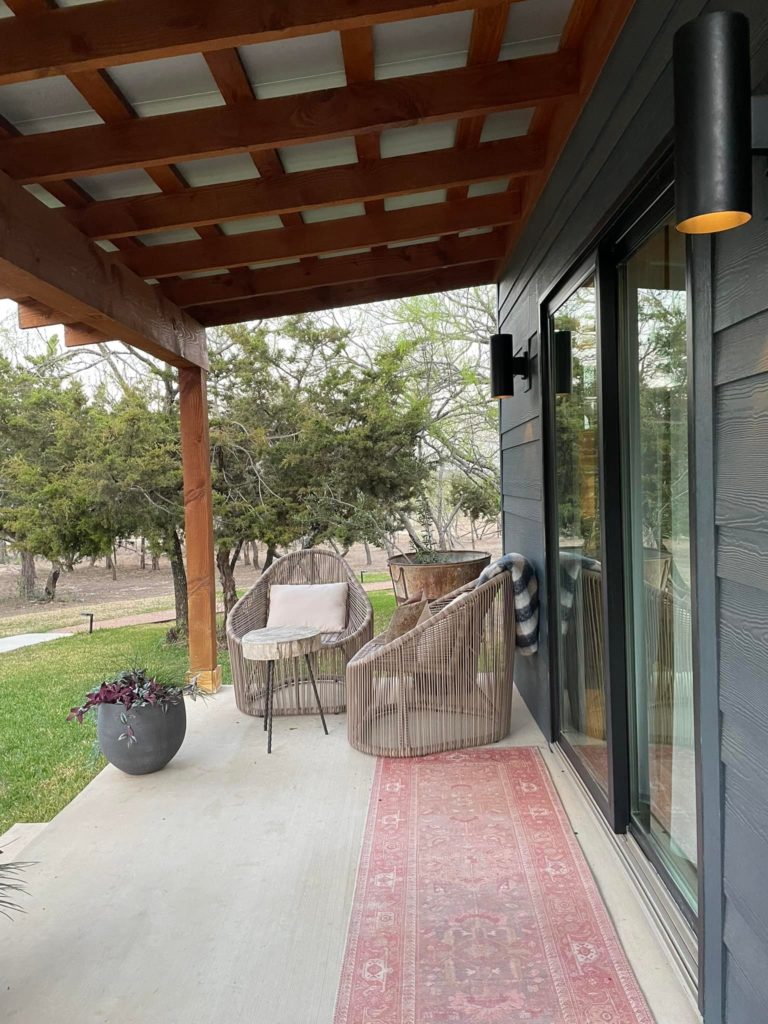 Seasonality factors in and you'll always pay less during the week (everything is much less crowded, too) so if you're flexible, play around with some different dates and see what works best.
There is a two-night minimum stay with additional charges for cleaning and a "service fee." I found service fees to be much higher on Airbnb than Heavenly Hosts so I definitely recommend comparing to get the best prices for your stay.
The atmosphere is truly stunning, although priced at what many would consider a splurge. While I definitely recommend taking in what the area has to offer, I also recommend grabbing a bottle of local wine and enjoying it al fresco at Ololo. This is an environment to savor versus just a space to park yourself for the night.
I was hosted by Geiger PR, Visit Fredericksburg, and their partners.
Related reading:
Visiting Fredericksburg with kids
Kid-friendly wineries in (and near) Fredericksburg
How to plan the best Fredericksburg TX winery trip