Adoption is complicated. It's a joyful, broken roller coaster of all the feels that is kind of hard to grasp unless you've been on that roller coaster. Sometimes it's hard to know what to say (or not to say) to an adoptive family and when it comes to adoption gifts, you might be stuck on what to get. If you're looking for ways to celebrate someone's adoption announcement, adoption anniversary, adoption shower or any adoption-related occasion, I've got you covered with these six great adoption gifts.
Disclaimer: We are a participant in the Amazon Services LLC Associates Program, an affiliate advertising program designed to provide a means for us to earn fees by linking to Amazon.com and affiliated sites.
Six Great Adoption Gifts
Both of our adoptions were toddler adoptions – Zack had just turned two and Kyle was three-and-a-half at the time they joined our families. Sometimes it's hard to choose adoption gifts for non-infant adoption. While certainly not all-inclusive, these six great adoption gifts definitely give you some ideas and a jumping off point to help you or the people in your life celebrate adoption.
Adoption Signs
There are so many beautiful adoption sayings and quotes and so many ways to display those quotes in your home as art. Grateful Heart Design's Etsy shop has a ton of pre-made and customizable signs in various sizes and color schemes. An Adoptive family might want to hang a sign like the one below in the common area or in their child's nursery. The quote "Born in my heart, not under it" is a popular quote for nursery art – it would look great above a child's crib.
These make wonderful coming home or "congratulations" gifts…or a "just because" gift to buy for yourself.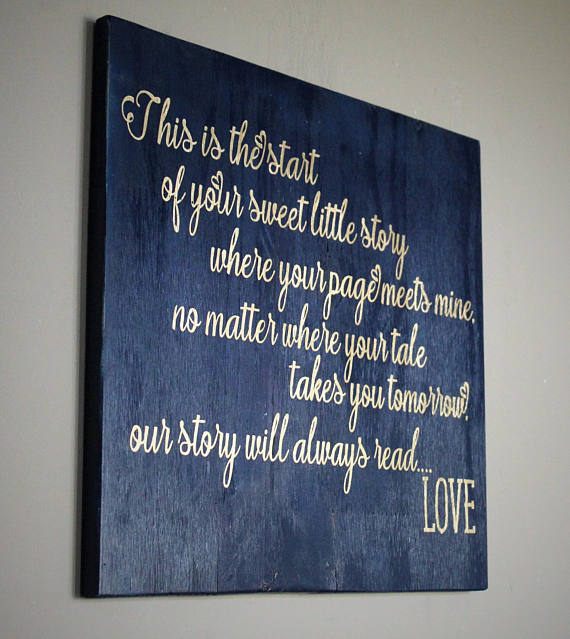 Mugs
Everyone likes a cute and quirkly coffee mug, right? I know I do. Usually, no one besides my kids see me drinking my morning coffee (and they know to steer clear until I'm done with it!) but there's just something awesome about a mug that suits my personality or that has meaningful words on it. And, I don't care what kind of occasion you're buying a gift for, a mug is usually never the wrong choise.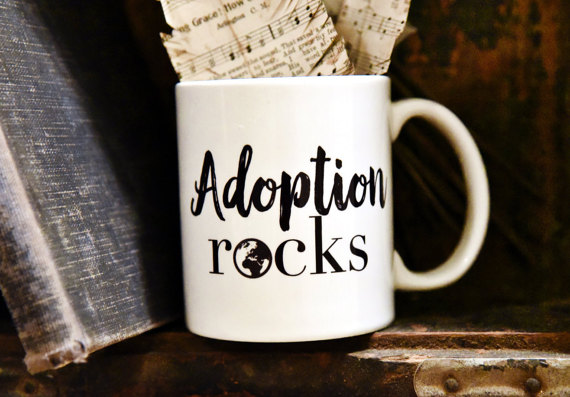 This mug from The Family Seal is my new favorite thing. They have lots of fun adoption products, to include Tee- shirts and tote bags.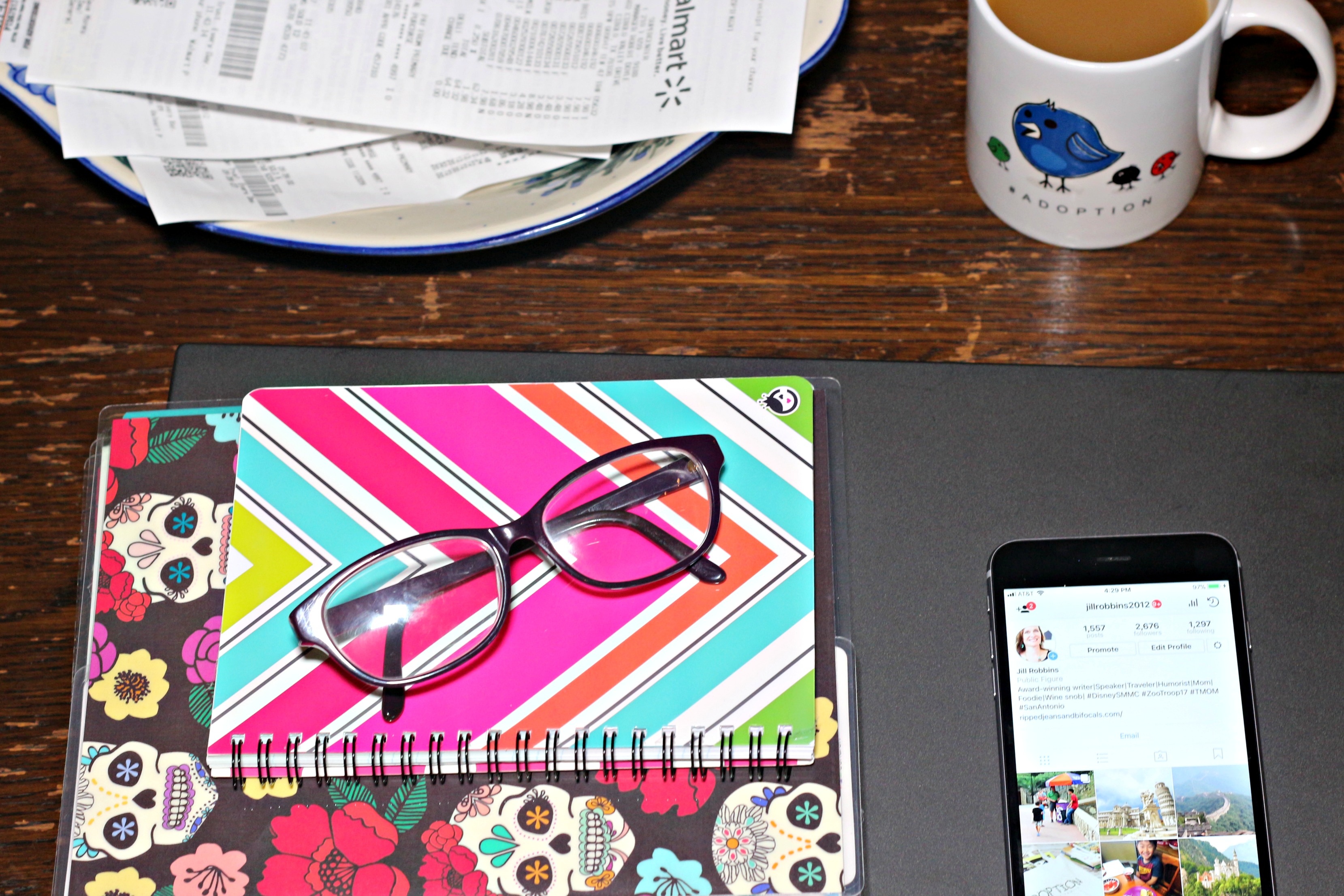 Ornaments
Adoption ornaments are a great addition to a Christmas tree. You can also find fun things to do with these ornaments outside the Christmas holidays. Here are some of my favorites:
"First Christmas Home" ornament
Pink "Happy Adoption Day" ornament with butterfly
"Circle of Hearts" Metal Ornament
"Good things come to those who wait" China Ornament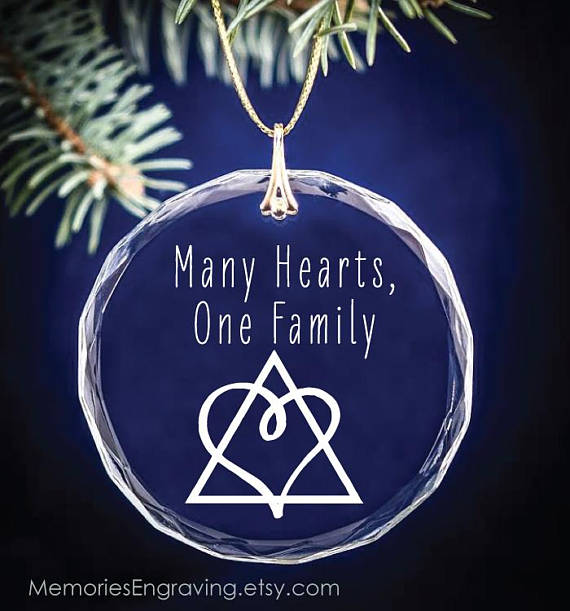 "I was born in two places" Korea Ornament
"From Haiti with love" Ceramic Ornament
Jewelry
I absolutely love hand-stamped jewelry. It's simple and not flashy or fussy but it adds something to your look and tells something about you. Most adoptive families know the Starfish Story and this necklace from 2 Pink Turtles' Etsy shop is such a great, tangible reminder of that story. If you don't know the Starfish Story you can check it out here.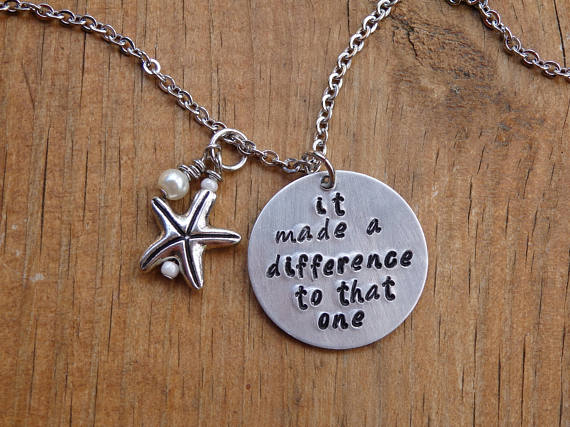 T-Shirts
If the person you're buying a gift for is a graphic tee kind of girl (or if you are!) Etsy has loads of cute shirts that let the wearer tell a little piece of their adoption story. My favorite is this one from Melissa Scott Designs because it captures adoption perfectly, in all it's beauty, sorrow and complexity: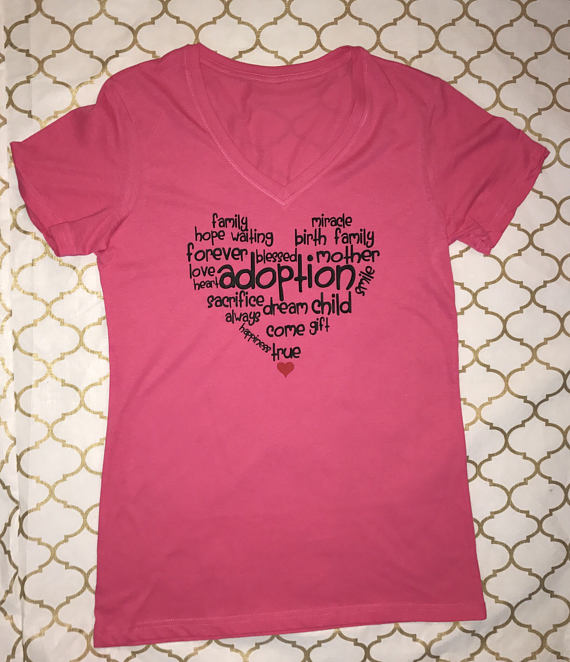 This cute tee from The Family Seal is one of my favorites!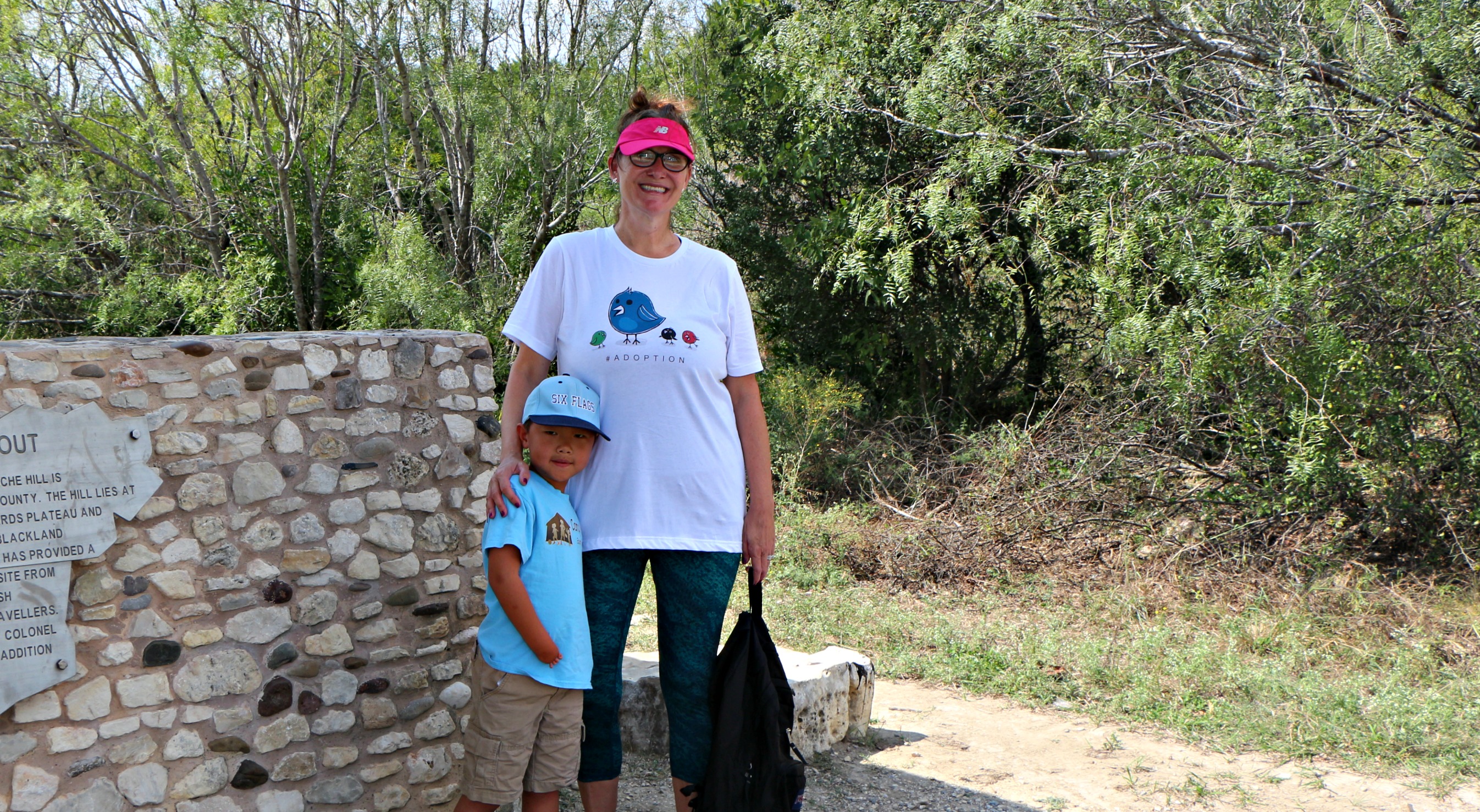 How cute is this adoption onesie from Maley Designs on Etsy?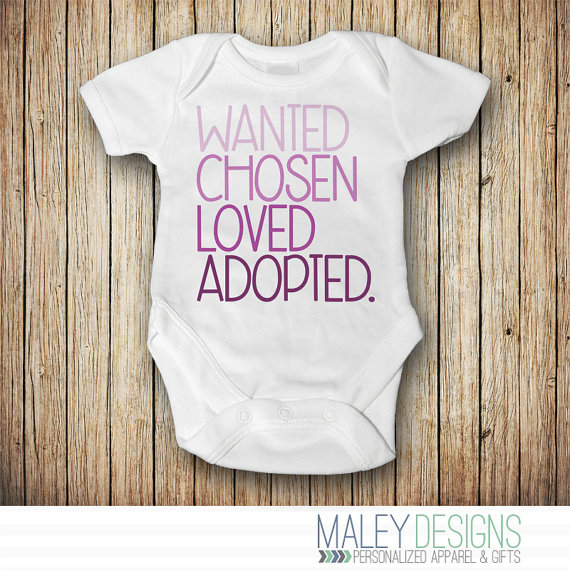 An how 'bout this one from Strixie's Etsy store? I love the simplicity and it comes in other colors.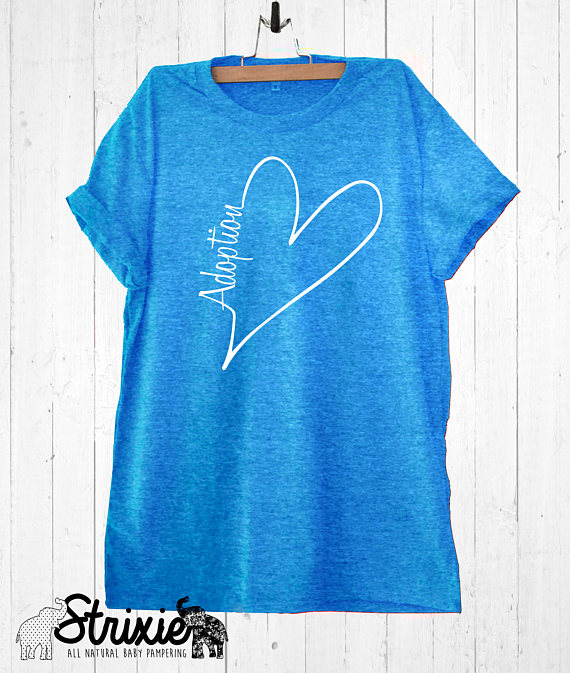 More adoption Tees:
"Adoption made me a daddy" tee
"Wanted, chosen, loved, adopted" tee
Women's "Blessed by adoption" tee
Men's "Officially a family" tee
Be Brave Water Bottle
This isn't an adoption gift, specifically, but I still included it because I love the simplicity of the saying "be brave." If there is anything that's ever tested my bravery, it's adoption. I also think my boys are pretty brave, whether or not they realize it.
This is an inexpensive "thinking of you" kind of gift that might make someone's day when things are a little rough. The adoption wait is one thing that most people outside adoption just don't fully understand. When you're going to have a baby, you pretty much know when the big event is going to happen but adoption is different.
You might not think there's much bravery involved in waiting but there is…and this is such a simple, uplifting "I've got your back" message for someone who is special to you.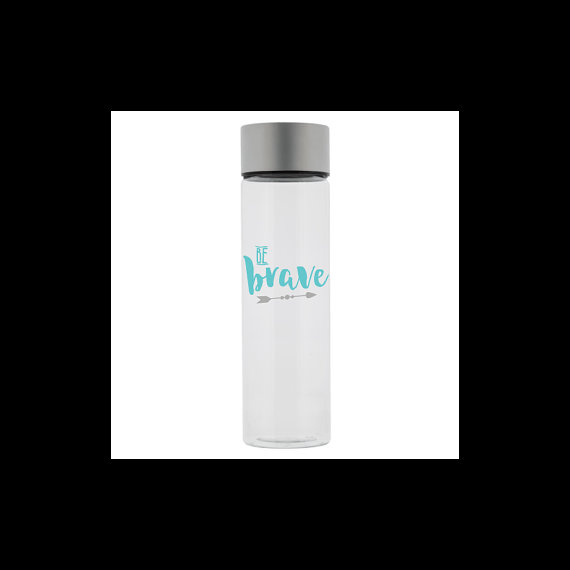 Cards
Finding adoption cards in the stores are hit or miss. Sometimes, a larger store like Target or Walmart will have a very small selection, sometimes not. I absolutely adore Etsy for adoption cards and announcements and unique stationary in general.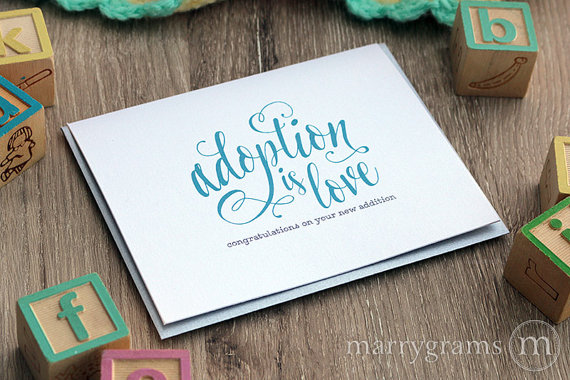 If you're ever in doubt as to whether an adoption gift is appropriate, ask the family or someone close to them. Most families are going to appreciate something tangible in celebration of their occasion. These gifts aren't fancy or expensive but all offer a way to let someone know you're thinking of them and celebrating with them.