The big list of great adoption gifts
(This post may contain affiliate links. Read my full disclosure.)
Are you looking for adoption gifts or wondering if you should give gifts for adoption at all? Here's some perspective and great adoption gift ideas!
Adoption is complicated. It's a joyful, broken roller coaster of all the feels that is kind of hard to grasp unless you've been on that roller coaster. Sometimes it's hard to know what to say (or not to say) to an adoptive family. When it comes to adoption gifts, you might be stuck on what to get or trying to decide whether to gift or not to gift.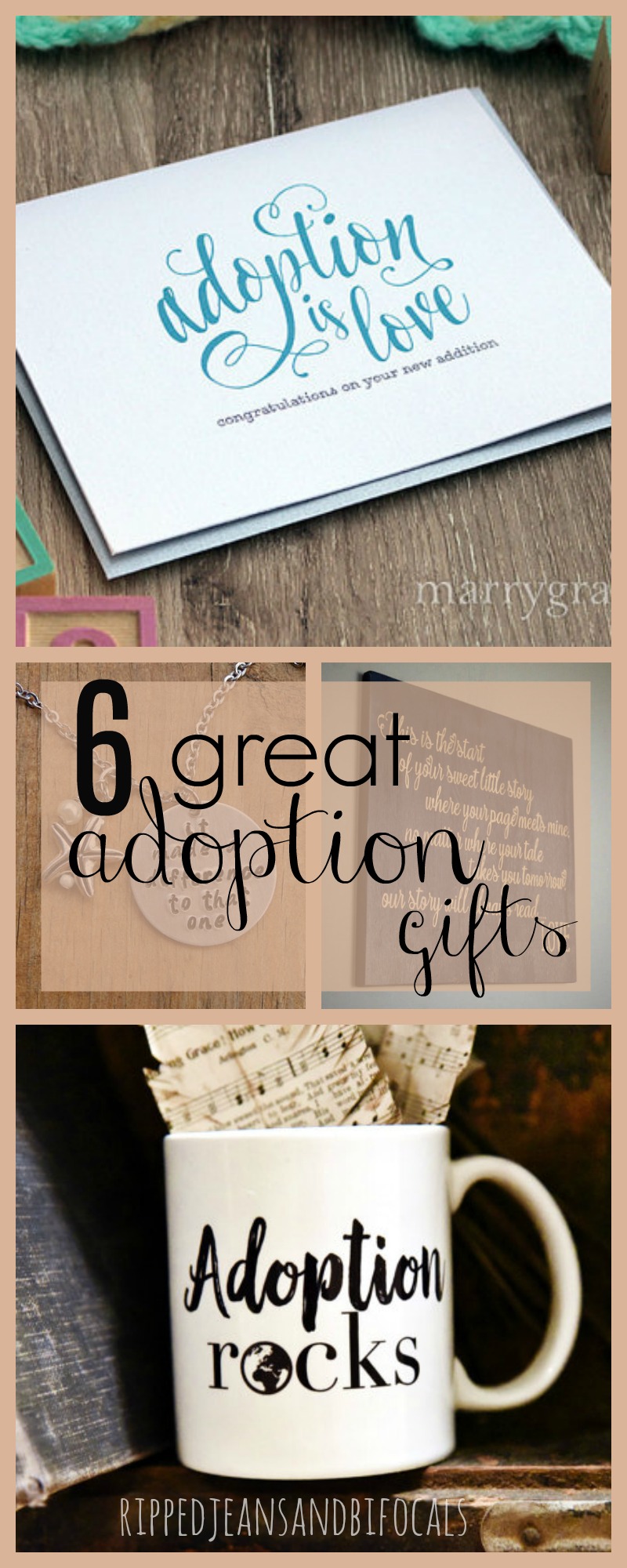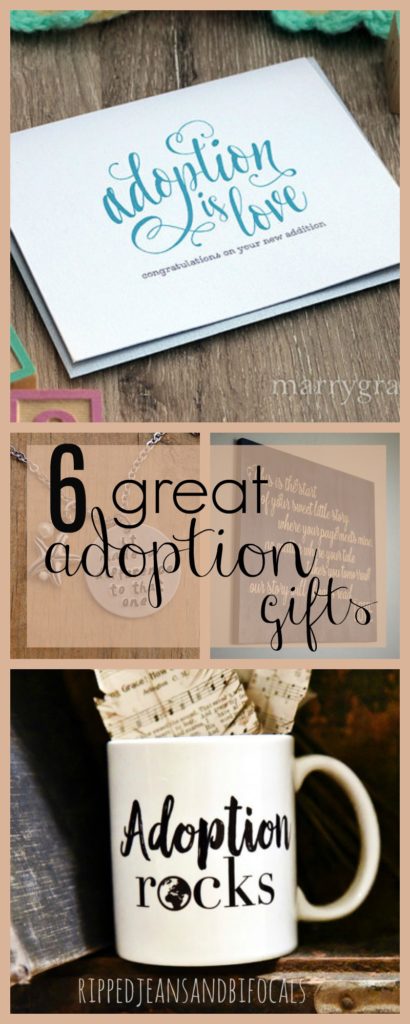 Disclaimer: We are a participant in the Amazon Services LLC Associates Program, an affiliate advertising program designed to provide a means for us to earn fees by linking to Amazon.com and affiliated sites.
Amazon's Baby Registry
Did you know Amazon's Baby Registry is great for adoptive families no matter the age of the child. If you are in the process of adopting, sign yourself up! If you know someone who is adopting, share this with them and help them sign up.
If you're looking for great adoption Christmas ornaments – check out this post.
What Makes a Great Adoption Gift?
Both of our adoptions were toddler adoptions – Zack had just turned two and Kyle was three-and-a-half at the time they joined our families. Sometimes it's hard to choose adoption gifts for non-infant adoption. While certainly not all-inclusive, these suggestions for adoption gifts definitely give you some ideas and a jumping off point to help you or the people in your life celebrate adoption.
1. Adoption Signs for your home
There are so many beautiful adoption sayings and quotes and so many ways to display those quotes in your home as art. Grateful Heart Design's Etsy shop has a ton of pre-made and customizable signs in various sizes and color schemes. An Adoptive family might want to hang a sign like the one below in the common area or in their child's nursery. The quote "Born in my heart, not under it" is a popular quote for nursery art – it would look great above a child's crib or bed. I've listed more favorites here:
This is Us – Perfectly Blended sign
Love Makes a Family/Forever Ours sign
It's not bloodlines, it's love lines sign
Life gave me the gift of you sign
Prayed for, loved, adopted printable sign
We didn't give you life but life gave us the gift of you wooden sign w/picture
You may not have our eyes or our smile but from that first moment you had our hearts
Not flesh of my flesh or bone of my bone sign
These make wonderful coming home or "congratulations" gifts…or a "just because" gift to buy for yourself. If none of these pique your interest, Etsy has a so much to choose from…I could have put together a dozen blog posts and never capture it all. If you search for "adoption gifts" on Etsy, or just go to THIS PAGE and start browsing, you'll find so many options.
If you're looking for an adoption gift, why not ask the family if they are registered anywhere? Amazon's Baby Registry can be used for adoption and it's easy to modify and select gifts more appropriate for an older child.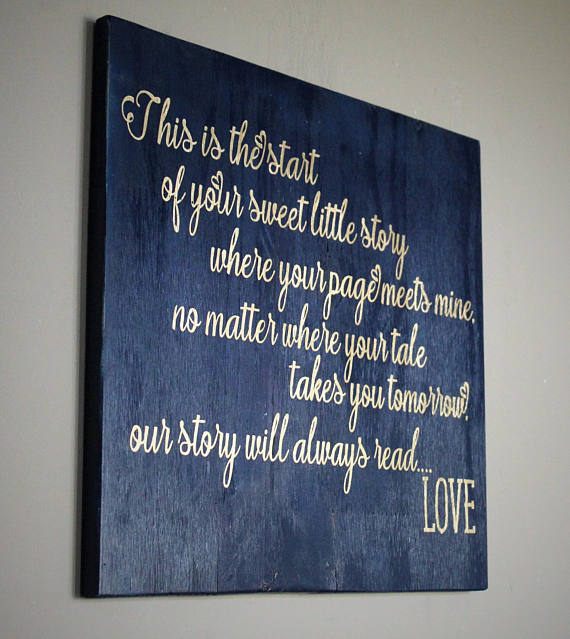 2. Adoption Gifts – Mugs
Everyone likes a cute and quirkly coffee mug, right? I know I do. Usually, no one besides my kids see me drinking my morning coffee (and they know to steer clear until I'm done with it!) but there's just something awesome about a mug that suits my personality or that has meaningful words on it. And, I don't care what kind of occasion you're buying a gift for, a mug is usually never the wrong choice.
Here are a few of my favorite adoption mugs from Etsy:
Every adoption story is different but ours is my favorite mug
Love Makes a Family mug, with date
You didn't give me life but life gave me you mug
Parenthood requires Love, not DNA mug
Looking at you, adopting a child and shit mug (This one has a thumb's up symbol and a think it's supposed to be positive. Obviously, you have to have a certain kind of sense of humor to want this one or want to gift it.)
Find Joy in the Waiting mug This is another one where you really need to know your giftee. I found the waiting anything but joyful and would probably not have loved getting this as a gift, although I would have appreciated the thought.
Personalized mug with your kids' names (Not adoption specific but might make a good gift for a new mama. I'd drink out of this one)
Wonderfully Created Designs shop WCD has a variety of Africa and Haiti inspired mugs and travel mugs, as well as a few other items that may be of interest to adoptive families or people who are looking to buy gifts.
3. Ornaments
Adoption ornaments are a great addition to a Christmas tree. You can also find fun things to do with these ornaments outside the Christmas holidays. Here are some of my favorites:
"First Christmas Home" ornament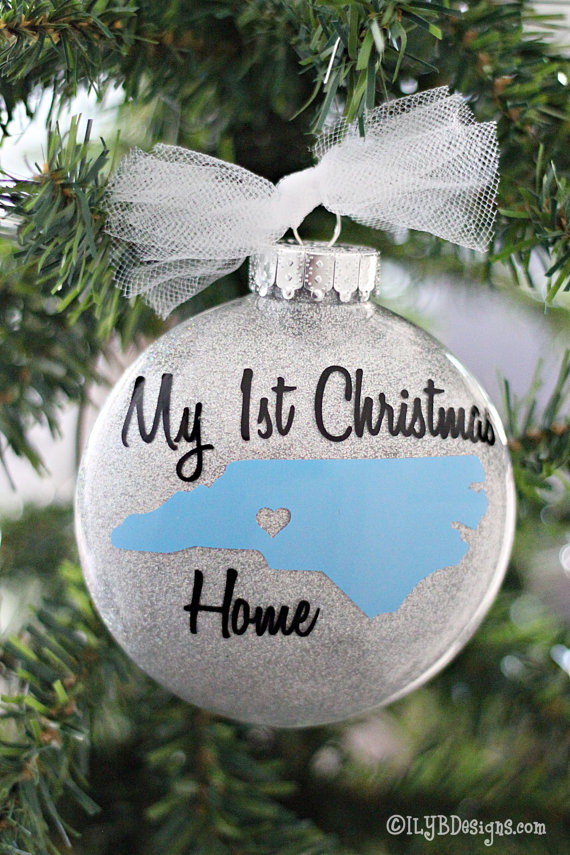 Pink "Happy Adoption Day" ornament with butterfly
"Circle of Hearts" Metal Ornament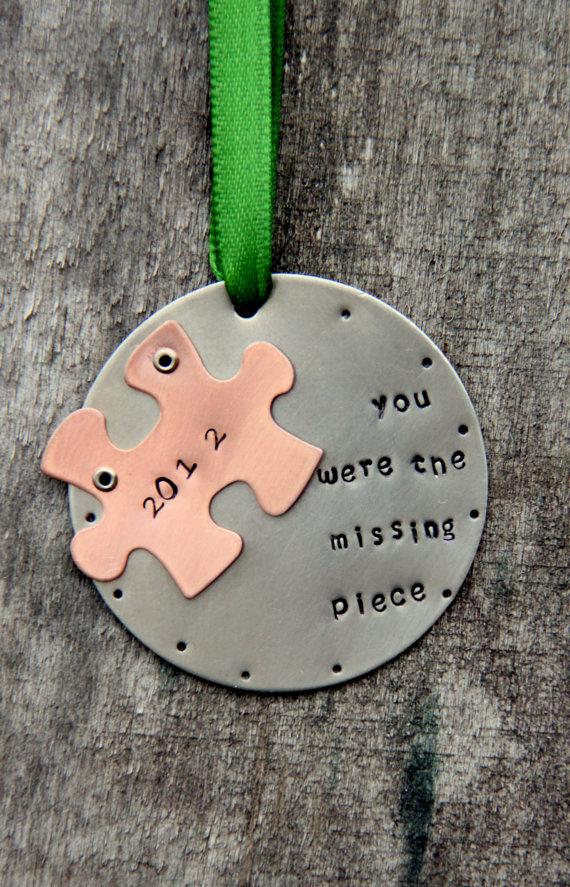 "Good things come to those who wait" China Ornament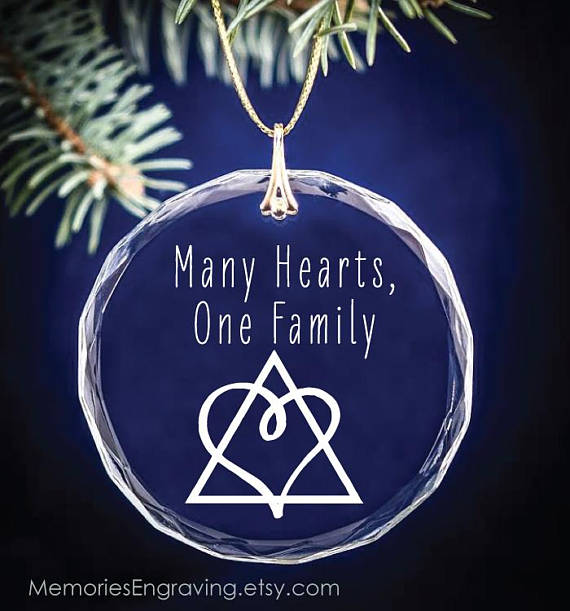 "I was born in two places" Korea Ornament
"From Haiti with love" Ceramic Ornament
Ceramic Painted Starfish Ornament
Together Forever Ornament (China) with date
Customizable metal ornament (China)
Family Tree Hand-Painted Wooden Ornament
Related: Handling the holidays when you are adopting
4. Meaningful Jewelry
I absolutely love hand-stamped jewelry. It's simple and not flashy or fussy but it adds something to your look and tells something about you. Most adoptive families know the Starfish Story and this necklace from 2 Pink Turtles' Etsy shop is such a great, tangible reminder of that story. If you don't know the Starfish Story you can check it out here.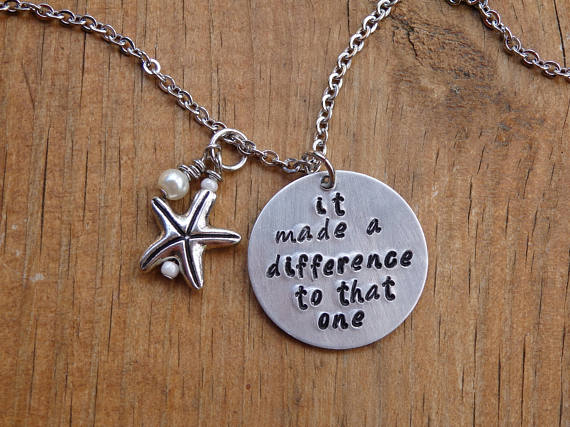 More adoption jewelry I like:
For this child I have prayed bracelet
Love Makes a Family Gift Set (2 keychains + 1 necklace)
Life Gave Me You leather bracelet with hand stamped plaque I don't have this one but it's on my Christmas wish list…I might buy it for myself, if no one else does.
Born, Home, Forever baby bracelet
Silver adoption symbol pendant
Oxford Bright's Etsy Store She specializes in jewelry made with tiny map inserts and sheet music. She's got a large selection and you can probably find something that's meaningful – a place, a song, etc.
5. If you like T-Shirts…
I'm not a hundred percent a fan of adoption shirts, especially on kids who are too young to understand what their shirt says. Our family sticks out enough, so I'm usually not willing to wear something that's going to make us stick out even more. That said, I know a lot of people like them.
For pictures, family adoption celebrations, or just to be loud and proud about how your family was made, Etsy is a great place to find graphic and themed tees. Also, my favorite place to go for Disney and Harry Potter tees when we're visiting those theme parks we love so much.
And, how cute his this onesie from Maley Designs on Etsy? I love the ombre look of this one.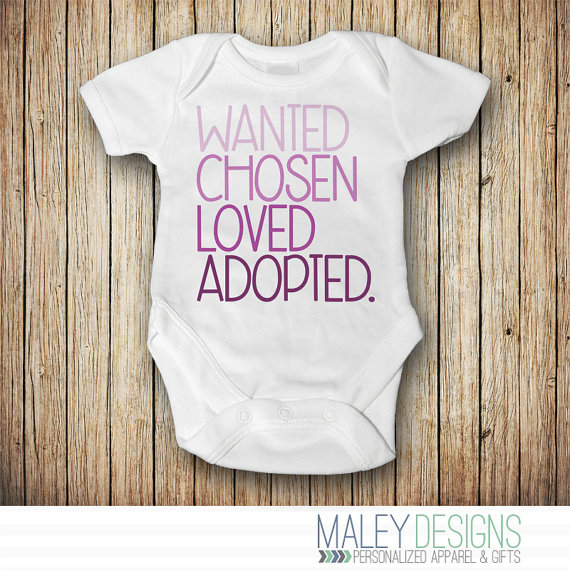 More adoption Tees:
"Adoption made me a daddy" tee
"Wanted, chosen, loved, adopted" tee
Women's "Blessed by adoption" tee
Men's "Officially a family" tee
6. The simplicity of "Be Brave"
This isn't an adoption gift, specifically, but I still included it because I love the simplicity of the saying "be brave." If there is anything that's ever tested my bravery, it's adoption. I also think my boys are pretty brave, whether or not they realize it.
This is an inexpensive "thinking of you" kind of gift that might make someone's day when things are a little rough. The adoption wait is one thing that most people outside adoption just don't fully understand. When you're going to have a baby, you pretty much know when the big event is going to happen but adoption is different.
You might not think there's much bravery involved in waiting but there is…and this is such a simple, uplifting "I've got your back" message for someone who is special to you.
And, I haven't mentioned birth mothers or foster parents but many of these gifts would be appropriate. A gift like this water bottle shows love without being overtly adoption themed, which a lot of people don't like or wouldn't be comfortable publicly displaying.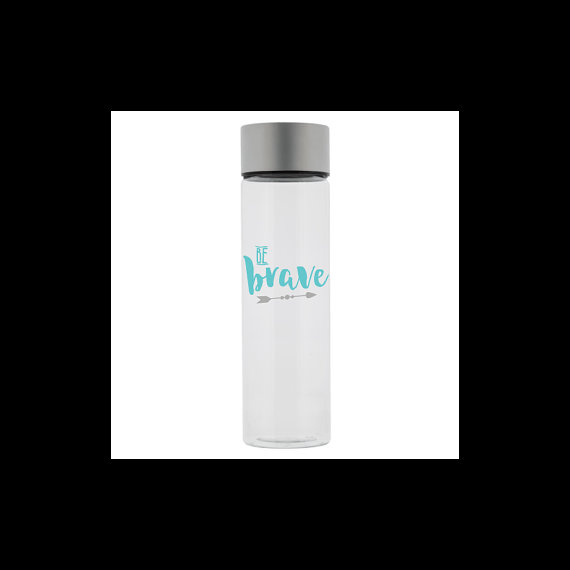 7. Adoption Cards and Stationary to go with Adoption Gifts
Finding adoption cards in the stores are hit or miss. Sometimes, a larger store like Target or Walmart will have a very small selection, sometimes not. I absolutely adore Etsy for adoption cards and announcements and unique stationary in general.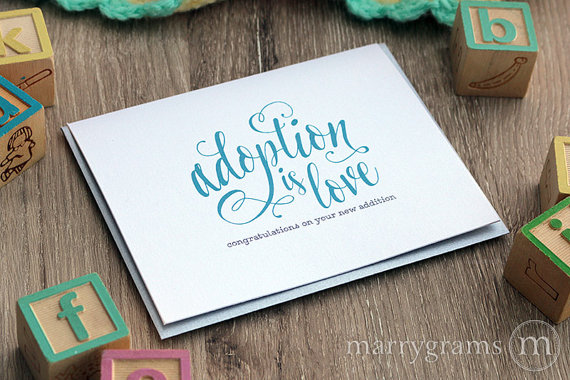 More adoption announcements and cards:
Fiddle Thread Studio These personalized cards are 100 percent stinkin' adorable and so reasonably priced for the artistry that goes into making them.
Congratulations on your adoption day card
Yay it's Official congratulatory card
Congratulations on your adoption card
Yellow Chosen, Loved, Adopted card
Family tree card with personalized word art
Patchwork heart Love Makes a Family card
Holy #$*! The judge made you parents? Obviously not the tone of card for everyone.
Waiting for our Perfect Pair adoption announcement card
Additionally, there are a lot of Gotcha Day Cards on Etsy. I haven't included them but you can start your search here if that is what you're looking for. If you like the card design and don't like the "Gotcha" you can always ask the Etsy store owner if they can adjust the verbiage or do a custom card.
8. When in doubt, a modest gift or a gift card probably isn't wrong
If you're ever in doubt as to whether an adoption gift is appropriate, ask the family or someone close to them. Sometimes, there's a concern about timing and buying a gift before the adoption is complete.
Sometimes, newly adopted kids are experiencing trauma or the family is feeling stressed and it might feel weird to give them a congratulatory gift when you know they're struggling. That said, most families are going to appreciate something tangible in celebration of their addition. You cannot put a price tag on that feeling of validating that comes from someone thinking of your family enough to select a gift or sign a card.
Related: Why you should give an adoptive mom a shower
These gifts aren't fancy or expensive but all offer a way to let someone know you're thinking of them and celebrating them. Adoptive families are often overlooked when it comes to gifts, showers, or meal trains and I promise, even a simple card or note will mean a ton.
Also, your gift doesn't have to be adoption themed. Adopted kids need and like the same kinds of things as any other kid: Clothes, toys, books, games, subscription boxes. Often a new child means a new room decor so ask the family if you can contribute to that. And, no one is ever going to turn down a gift card from Amazon. You can buy all the things kids need on Amazon.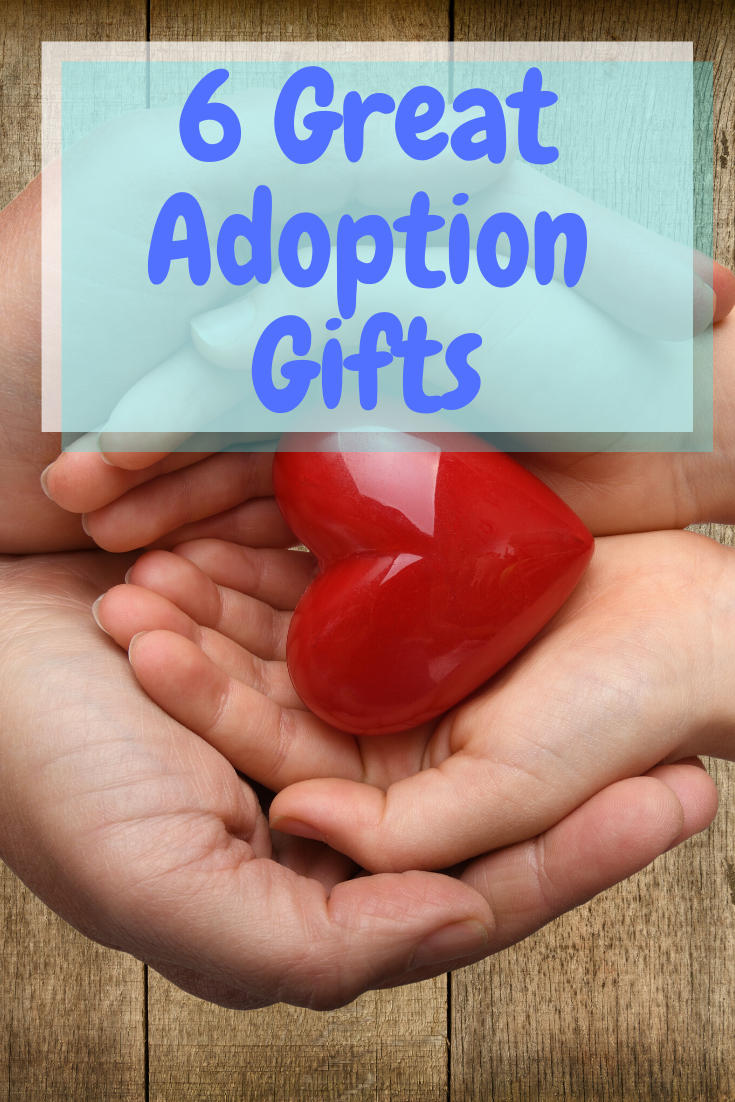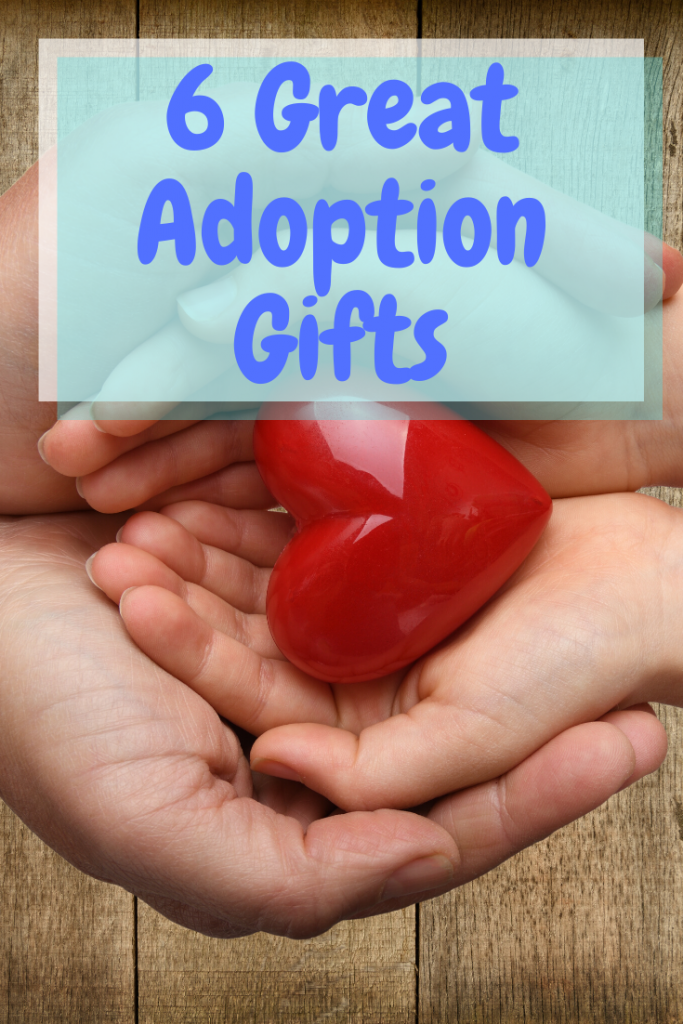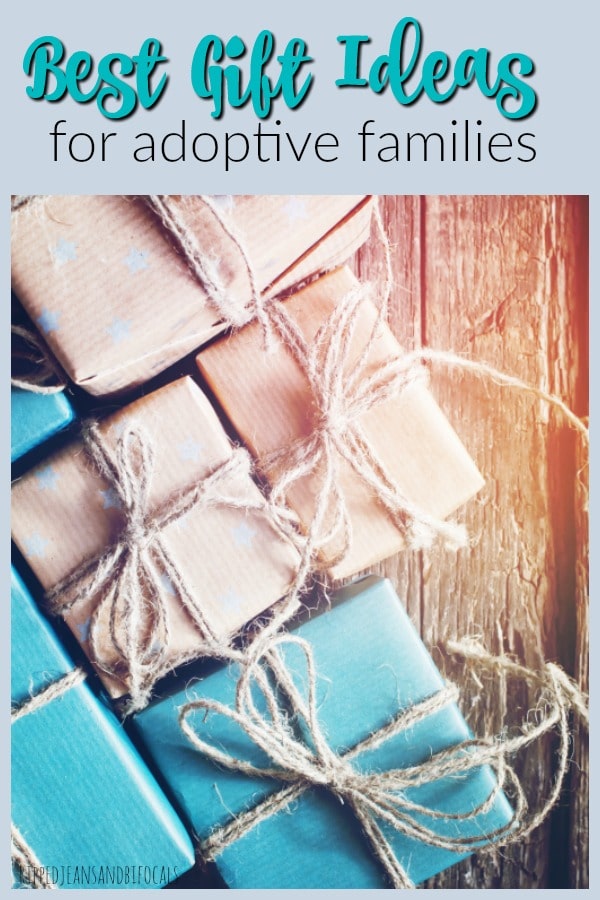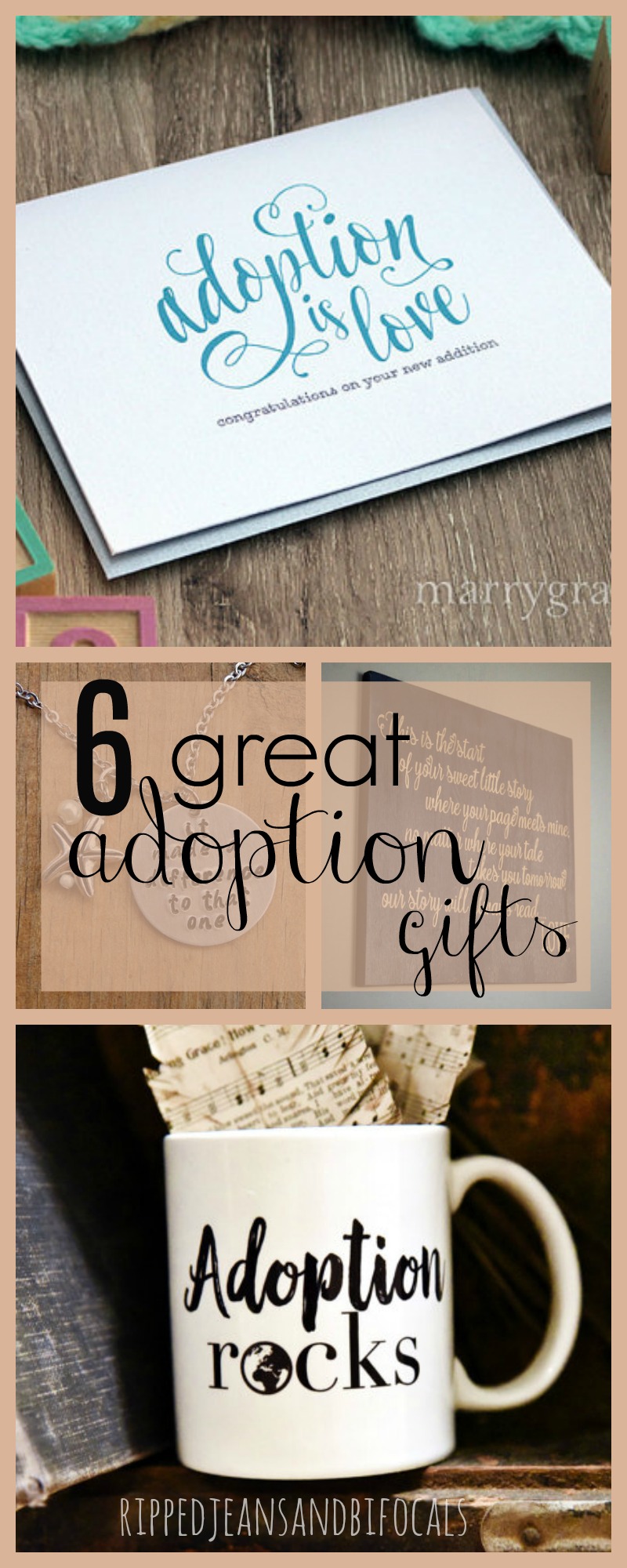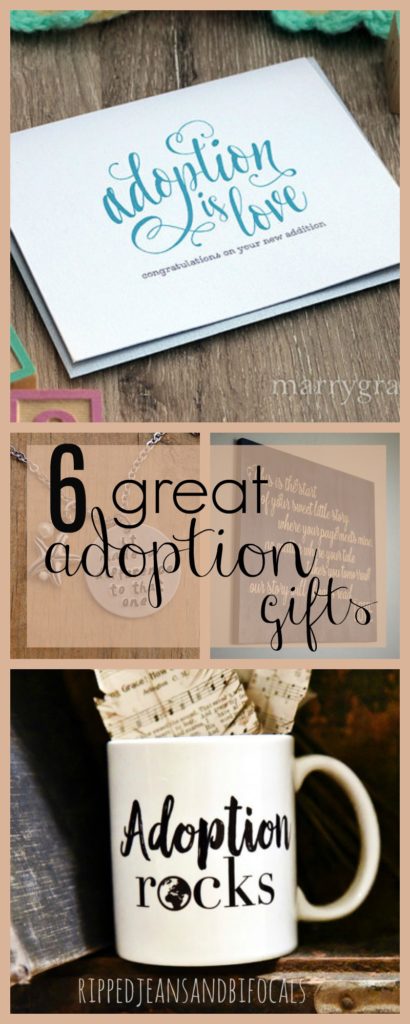 You might also like: