10 things that surprised me about adoption
(This post may contain affiliate links. Read my full disclosure.)
I've been on what I like to call the adoption crazy train since 2011, when we first decided to adopt our son Zack from China. For those of you who are new here, welcome, and I'll take a second to catch you up.  We adopted our son Zack in 2012 after our daughter Laura was grown and flown. My husband and I were 45 and 49. We adopted our son Kyle, also from China, in 2013.
Things are semi-settled down…I mean, as settled down as life can be with two loud 5-year-olds living in your house. I think of my kids as just my kids, not my adopted kids.  Things are normal, or whatever passes for normal around here.
I find myself reflecting a lot about our adoption journey…sometimes I look at my life and ask myself "how did I get here?" Okay…yeah, I know that's a line from a Talking Heads song, but the point I'm trying to make is that my life didn't turn out the way I envisioned it when I was younger. When I was in my twenties, I never would have predicted these twists and turns.
[Tweet "10 things that surprised me about adoption #adoption"]
And that's okay.
Adoption has taken me places I never expected and has touched every part of my life. I've learned a lot along the way and when I stop to think about it, a lot of the things I've learned have kind of taken me by surprise:
Adoption changed my personal relationships
Adoption transformed my friendships. Other adoptive families and adoptees have become a rich part of my life. I'm a much better person for knowing some of these people. On the flip side, adoption has also brought about a season of pruning.  There was the natural attrition as our lifestyle shifted. All of a sudden, wine till midnight, sleep till ten morphed in to mac-n-cheese for dinner, bed by nine.
We also weeded out people who didn't support our adoption choices or people who wouldn't offer support as our kids grow older. The guy who called our kids "Chink One and Chink Two" isn't someone that's going to enrich our kids' lives. Sure, people are going to make tacky comments but we can make choices not to deliberately put these kind of people in our kids' paths.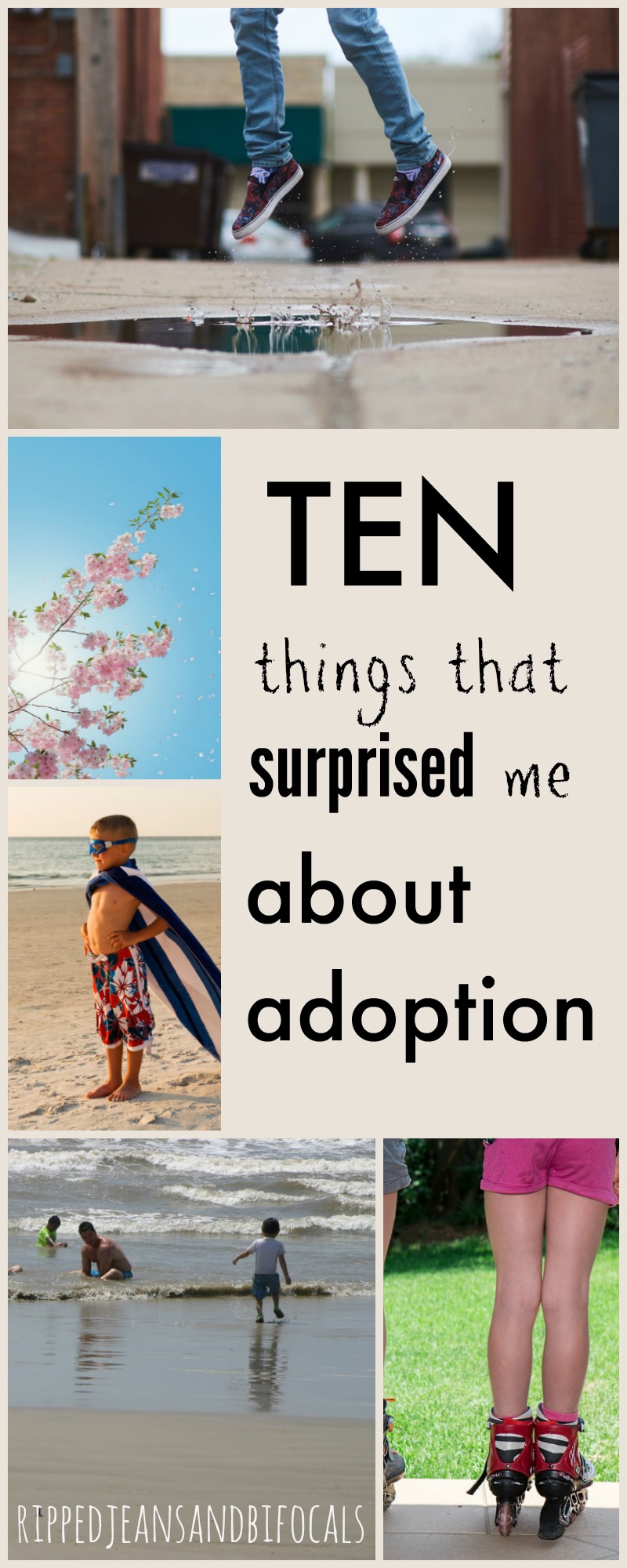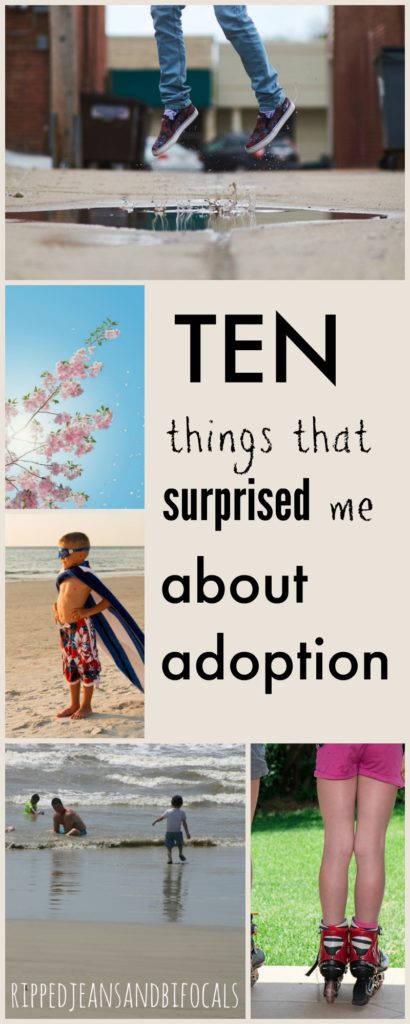 Adoption changed my culture
I'm a white girl from South Texas. I celebrate Thanksgiving, Christmas, and Fiesta.  Adding Asian children to our families gave us a broader look at culture. Even though my kids are Americans…Texans, even…they're still ethnically Asian and that brings a responsibility on my part to give a nod to that culture in our everyday life.
I try. I think I suck at this sometimes. There's the lunar New Year, the moon festival, tomb sweeping…and probably a craptillion things I'm slacking on. But, adopting these kids has given me a broader window to the world and helped me expand my borders a little bit.
Adoption made me sad
I'd always thought of adoption as being a happy event…and it is…but there are so many layers. Post-partum depression is something that people understand. They smile and nod and murmur supportive words…but post-adoption depression? Yeah, not so much. People don't understand.
There are the kids we don't adopt and the void that comes when we know we're done adopting. I've experienced a non-touristy view of China twice and each time I've come away in tears because I've seen so many children who aren't "so lucky," that don't find their forever families.
Adoption impacted every part of my life
What we ate, how we slept, who we socialized with, what I thought… Bringing kids into my family through adoption changed my outlook on everything and that changed me in ways that I did not expect.
Adoption is hard
Adopting these kids was the hardest thing I have ever done in my life.  I endured a crap ton of paperwork, notary seals and apostilling to bring them home. The waiting was brutal. I traveled halfway…yes, really halfway…across the world to bring my children home. I guess I probably didn't expect this to be easy…but I don't think I thought it would be so hard…does that make sense?
Adoption would hurt and heal me at the same time
I experienced some post-adoption depression which surprised me. It was brutal and I went through a really, really hard time. I think I came out on the sunny side, though.
I am working on things, people.  I struggle. Some days, things are easy and some days, doing even the ordinary things are hard.
Adoption left me broken
There are many children left behind and many children that don't get adopted…don't get picked. "Save a child" was not our motivation for adoption but leaving China and seeing first-hand how many children were left behind…well…that kind of tears your heart in half. You can piece yourself back together, but you are never the same…I will never be the same person.
Adoption helped me to be more diplomatic
We field comments like "you should have adopted from your own country," and "why not an American kid?" 
I've learned not to jump down people's throats for asking something they see as innocent, even when I think it's nosy or rude. I've learned to guard my kids' privacy and I don't let every thoughtless comment or ignorant person ruin my day. And, I've learned to tell people to MYFOB when it needs to be said.
Adoption taught me stuff about myself
I'm an instant-gratification, right now kinda girl. Adoption is all about waiting. And paperwork. And stress eating. I compare it to a very long, unpredictable pregnancy. I'm not saying adoption transformed me into an uber-patient person, but I've learned acceptance about waiting on things I can't control. Having less of a "has to happen yesterday" outlook has helped me become a better mom and a happier human.
Adoption put me on a new professional path
"Writing it out" led to an active blog, which led to different freelancing opportunities. Being willing to tell my story and stretch my legs as a writer made me into…well…into someone who can look you square in the eye and say "I am a writer."
I expected adoption to add to the number of people that lived in my house but it's been much more.  It's changed every nuance of my life and turned things upside down and sideways…in a mostly good way.
I often say "nothing surprises me anymore," because…well, because I've been around awhile   and I think I've seen all the things.  But just about everything about our family's adoption experience has surprised me.
There's no such thing as a cookie cutter adoption story. I'm surprised that some of this stuff surprises me, but I'm still learning.
My story is still being written.

You may also like: