What National Adoption Month means to me
(This post may contain affiliate links. Read my full disclosure.)
Everything has a celebratory month or day, right? Breast cancer awareness. Infant loss. There are the more whimsical designations. Who doesn't like National donut day or National Naked Gardening day? Well…if you don't love National Naked Gardening day, I'll give you a pass. Of the list of things I want to do while naked…well, it's a small list and gardening is not on it but that could be because I hate gardening.
Disclaimer: We are a participant in the Amazon Services LLC Associates Program, an affiliate advertising program designed to provide a means for us to earn fees by linking to Amazon.com and affiliated sites. This post may also contain affiliate links to other sites where I will be paid a commission by the seller if you make a purchase.
National Adoption month is in November and I've always thought it was meaningful that adoption is celebrated during the same month we pause to remember and give thanks. Also, National Adoption Month is established by Presidential Proclamation, which makes it super legit.
But what does it really mean? I guess National Adoption Month means different things to different families. I like seeing the adoption related pictures and memes in my social media feed. I like seeing families celebrate being families. I like seeing birth parents honored. I like to see adoption awareness being spread to (what I hope is) a larger audience and I hope somewhere out there is an awesome family that opens their eyes to adoption being a possibility.
[Tweet "What #NationalAdoptionMonthMeans to Me #AdoptionTalk #Adoption"]
Adoption is part of my life…and yet not. Yes, we've adopted and yes, that's a big part of how my family has been built but there comes a point when we're just a family versus being an adoptive family. I don't look at my sons every day and think "Chinese" even thought they certainly do have Asian features. I don't look at them and see someone else's DNA or lack of mine. I think things like "that kid is bullheaded just like his father" and in my head, I mean my husband.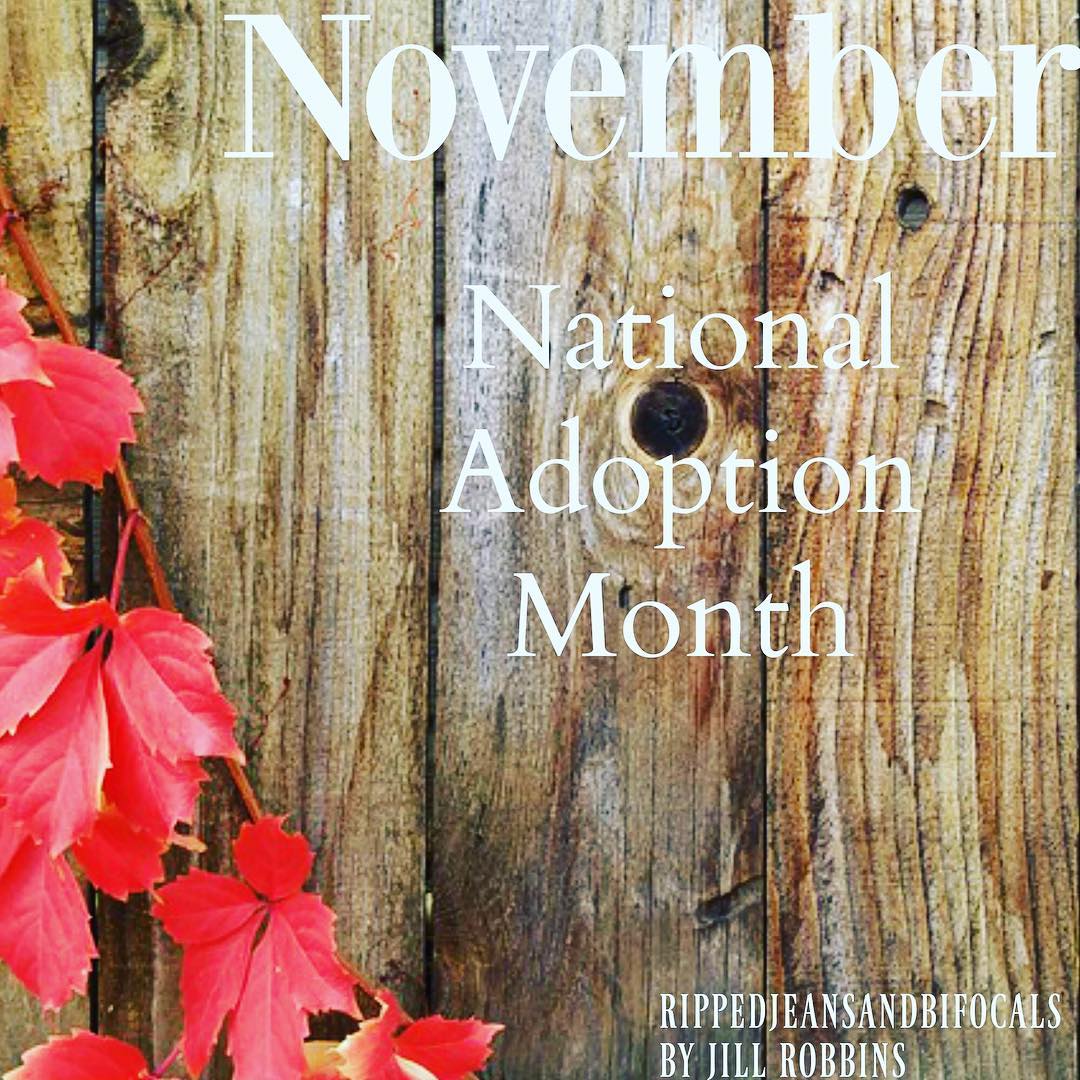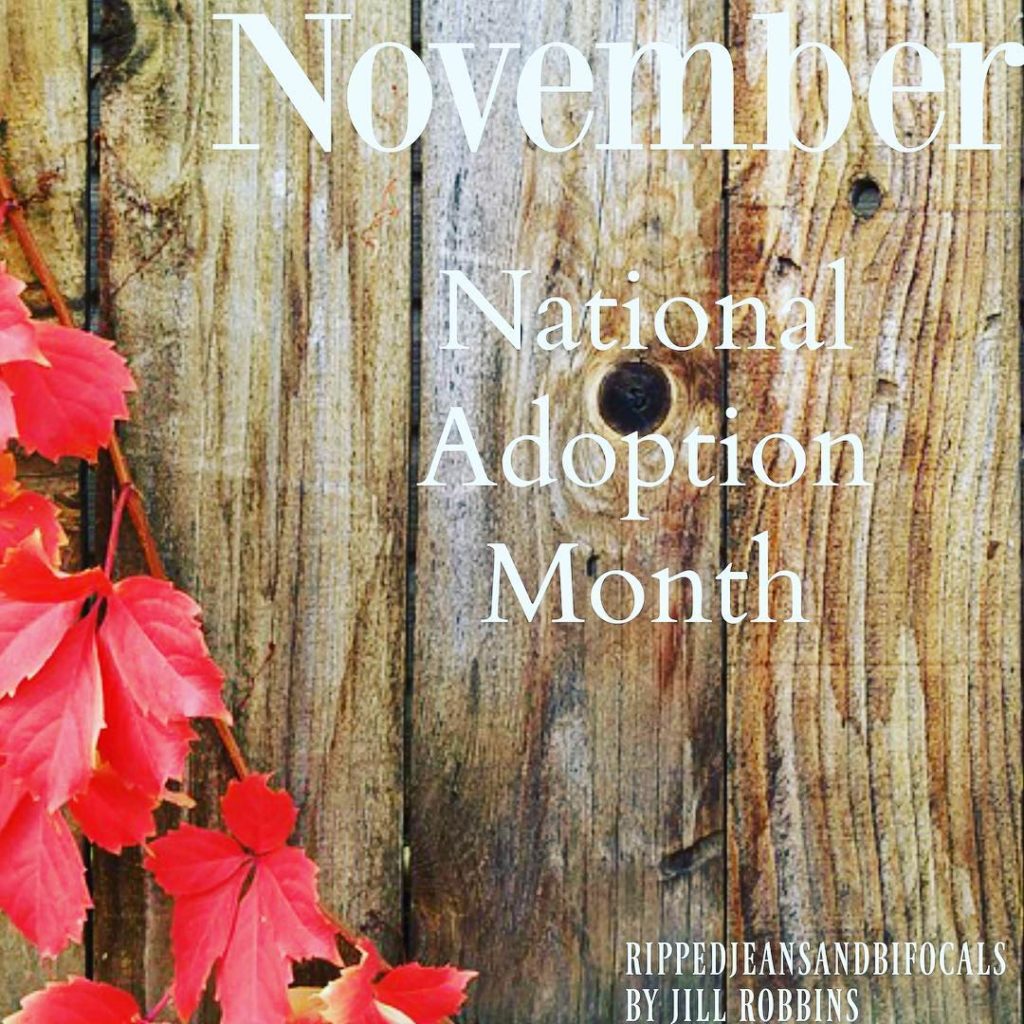 Disclaimer: We are a participant in the Amazon Services LLC Associates Program, an affiliate advertising program designed to provide a means for us to earn fees by linking to Amazon.com and affiliated sites. This post may also contain affiliate links to other sites where I will be paid a commission by the seller if you make a purchase.
Along with National Adoption Month, World Adoption Day and Orphan Sunday are also meaningful for some families. World Adoption Day is on November 15th, so if that day is important to you, happy belated. World Adoption Day is an online movement to celebrate, raise funds to support families in their adoptions and celebrate the power and beauty of families brought together by adoption. Their "spread the word" social media campaign involves drawing a smiley face on your hand, taking a photo and sharing it using the hashtag #WorldAdoptionDay.
Orphan Sunday is an evangelical Christian movement that encourages Christians to explore adoption, foster care and global orphan ministry. If you Google "Orphan Sunday" you'll see the term "orphan crisis" being thrown around along with references to the book of James. I mean no disrespect to anyone who sees adoption as a calling and I can't claim to know how Orphan Sunday is observed in all church communities but the implied pressure to "do your part and end the Orphan crisis" seems to prevail.
One friend told me her church celebrates Orphan Sunday by calling all adopted children to the front of the congregation. They sing a song to honor the children who were once orphans and say a prayer. I'm sure it's all super well-intentioned but ugh. Just no. I guess it goes back to planting seeds but putting kids on display as "former orphans" seems icky.
Adoption is very meaningful to me – duh, right? If your family was formed through adoption you know that's about the most drastic understatement I could make.
Adoption is a beautiful, heartbreaking, often-frustrating, complicated, rewarding, messy blessing.
It makes me happy to see the November spotlight shine on Adoption and although part of me wishes for this level of interest all year round, I understand that all things have their season. After all, how fun would Naked Gardening Day be if it happened all the time?
I had something that happened in connection with National Adoption Month recently that has left a bad taste in my mouth, though. This is something that has been bothering me for a couple of weeks and one of my friends suggested "if it's bothering you that much, why don't you write it out?"
So I have.
Y'all know I do sponsored posts on occasion, right? If you see me touting a product in a blog post it's because the company has paid for that placement. It's a new direction in advertising (yes, it's advertising, remember that for later) and it helps me earn some income and keep this site running.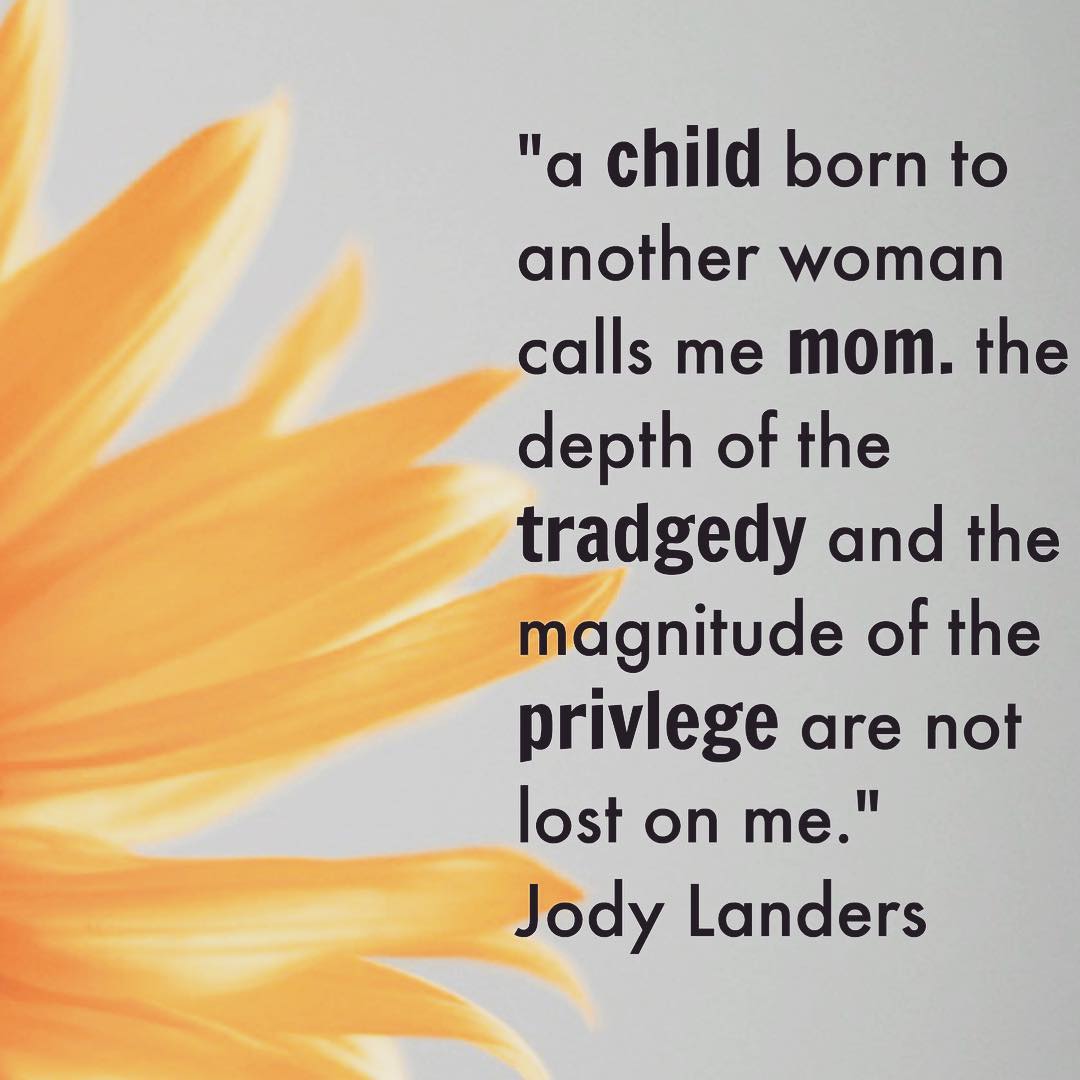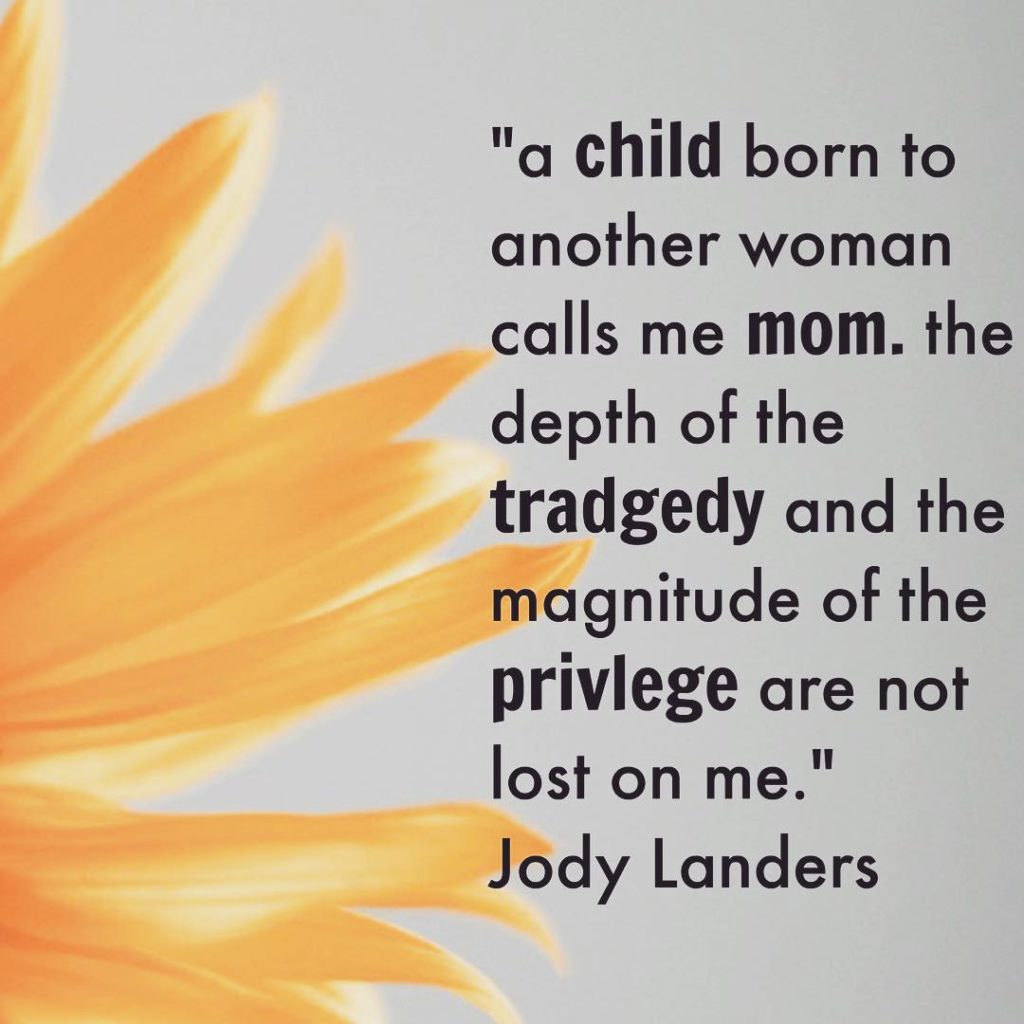 I actually really enjoy creating my sponsored content. There's a lot of flexibility and I can choose who I want to work with. You'll never see me write a post about how much I love decaf coffee because dear God who loves decaf coffee? Blog advertising doesn't make me inauthentic so I'm careful to choose partnerships with things that are meaningful to me like caffeinated coffee or wine. That you can believe, I'm sure.
I get about 15 emails a day from businesses who want space on my blog for their "next wonderful thing." It is tiring to weed through.
It might be an app, a product, a service. Out of the 15 emails I receive, one or two might be a legitimate business inquiry for something that fits my blog. I get contacted by a lot of newer or startup companies that are interested in blogger partnerships but not sure how to start. Many are small businesses trying to get free advertising or advertising in exchange for a small product, which I don't do. Putting together a blog post is a lot of work, believe it or not, and I don't do it in exchange for a coffee mug or a box of cookies (although I dearly love cookies.)
Earlier this month I got an email from an advertising exec who represented a major company who markets something that is a household word associated with everyone wears underneath their clothes. At least I think most people wear it. They are a Big Deal. They start with Jock and end with ey.
This company is a big supporter of National Adoption month and is very active in their November messaging about adoption awareness. I was familiar with their initiatives before they contacted me. I was flattered that I was enough of an adoption writer to garner their attention.
I was sent a detailed press release, videos, images and ideas for storylines. Even offers to interview the campaign spokesperson and corporate executives. The brand's message was very adoption positive and feel-good but at the end of the day, it was still an advertisement intended to sell a product. If you're posing in your underwear holding a baby and the caption is talking about adoption, you're still going to look at the underwear, right?
There was some disappointing back and forth between myself and the brand's rep who continued to talk down to me and insist that covering their company on my blog – for free – did not constitute advertising.
Of course it does.
It wasn't the first time a company had asked me to promote their product for nothing. That sort of goes with the blogging territory although this was the biggest company that's ever asked me to promote their stuff for free. Totally free. Not even a product sample.
Not even some free bloomers. What the what, right?
Where are you going with this, Jill? You're ranting waaaaay over there in the weeds.
I felt like I was being exploited because I'm a parent via adoption and what parent through adoption isn't going to want to tout a positive adoption message during National Adoption Month.
But this approach felt sleazy and wrong. Maybe my reaction was so emotional because they were using an emotional marketing tactic to get to me because they knew it was a heartstring topic for me. I know I wouldn't be this indignant if someone had suggested I write a free sponsored post for cheese or dry shampoo. I'd have told the company no, rolled my eyes and moved on. This lingers.
I tried to contact the company and the best I could do was an email that said they coudn't respond to emails.
Sad, right?
I had to describe adoption in one word, that word would be "complicated." This process, living this life and raising these children has so many twists, turns and facets. Sometimes it's just like ordinary momming but sometimes, there's something else just below the surface.
If you're a family built through adoption, Happy National Adoption Month, whatever that means to you. If you're a waiting family, I know the wait seems brutal. Mostly because it is. I also know it's totally worth it in the end.
Naked Gardening Day is another story but after my recent experience, maybe Commando Gardening Day will be something I look in to.
Nah. Like I said, I really hate gardening.
You might also like reading these posts:
The big list of adoption gifts
Why adoption makes us parent differently
7 things I learned about adoption during the first month home
Today's topic is National Adoption Month. Grab a button for your post and join Ashley, Erin, Jamie, Jenni, and me!
New to linking up? We'd love to have you join us, here's how.