Splitstville (+ Other Disney Springs Family Activities You Must Do at Walt Disney World)
(This post may contain affiliate links. Read my full disclosure.)
We love Disney World – there's something so magical about being inside the parks. However, there's so much to do outside the parks (AKA activities you don't need a park ticket for.) If you're looking for Disney Springs family activities, you've come to the right place. There's a ton to do in Disney Springs but it's such a large place and it can honestly be a little overwhelming. The dining alone will make you wish you had more nights at Disney World (and, I pretty much always wish for more nights at Disney World). If you plan to visit Disney Springs, then it's really important that you set aside an appropriate amount of time because it's not something you should rush through. You should also go in with a very clear plans for what to do when you are there. Most of the exciting restaurants are on the landing, but there is a bunch more entertainment and activities all over. And, if your perception of Disney Springs is as a night spot for adults, think again. While there is fun nightlife and amazing shopping, there are some fun Disney Springs family activities you can enjoy and I'm excited to tell you about them.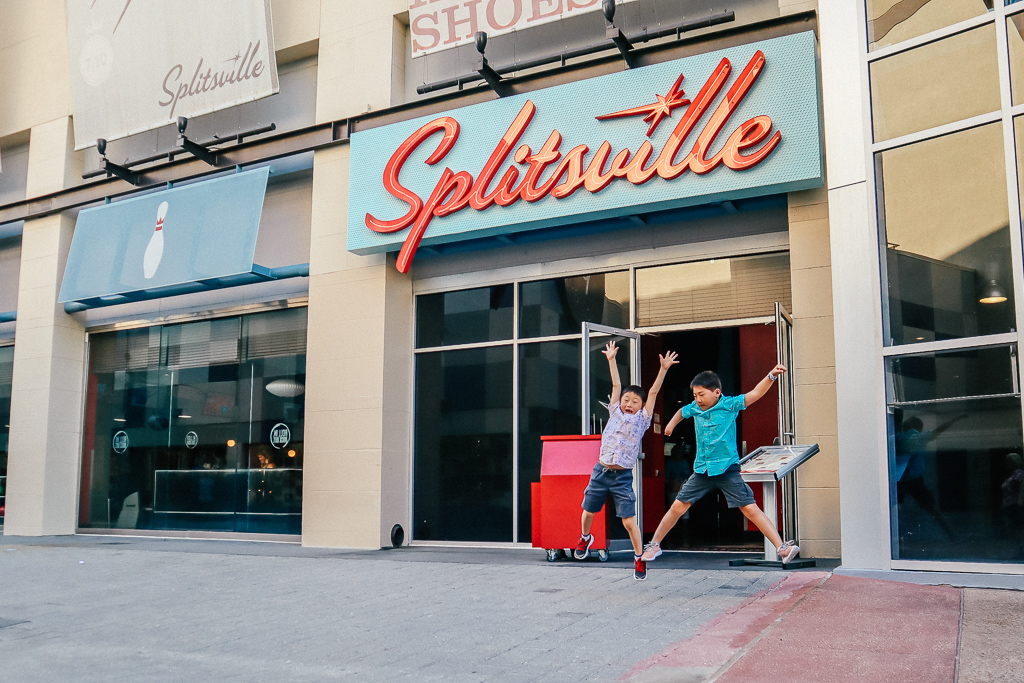 Splitstville (+ Other Disney Springs Family Activities You Must Do at Walt Disney World)
I'm a firm believer in that the best Disney trips are the most relaxed ones. If you go party hard with your park hopper and do park upon park upon park for five days straight, well…you'll be exhausted and probably cranky. Having a pool day or a non-park day in the mix definitely helps my family keep that "magical vacation feeling" going and, let's be real: keeps everybody that much more chilled out and easy to be around. And, by everybody, I mean me but y'all probably guessed that, right? Whether you visit Disney Springs for a full day, half a day, or just to grab something to eat, here are some options for Disney Springs family activities: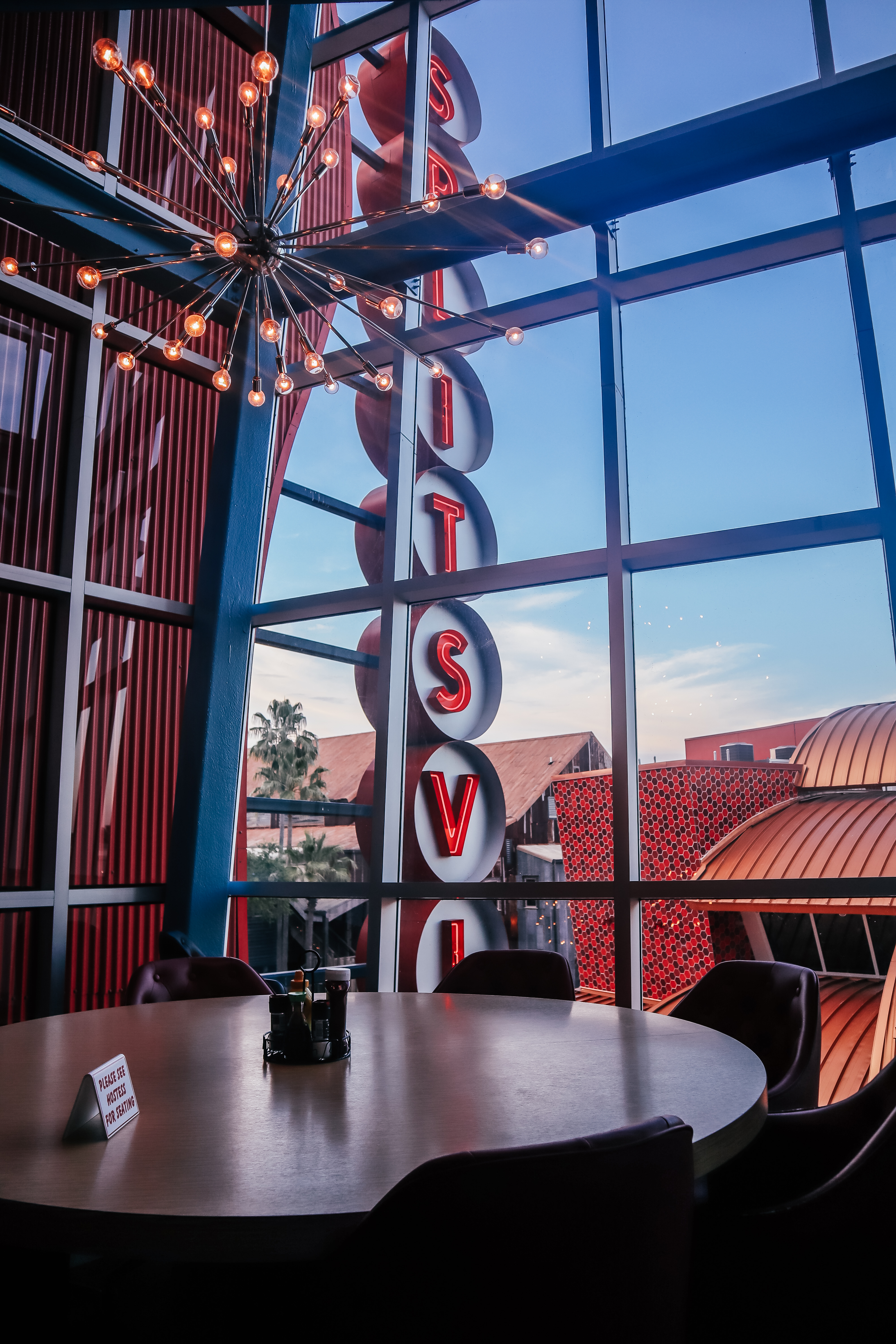 Splitsville Luxury Lanes
On our most recent trip to Walt Disney World, my family didn't go into the park – not once. People look at me strangely when I tell them that, but, as Disney Vacation Club members, we're fortunate in that we get to go often. The main purpose of our most recent trip was to participate in a runDisney challenge race – more about that here – and since our kids are always complaining they don't get enough pool time when we go to Walt Disney World, we decided not to buy park tickets. We did go to Splitsville Luxury Lanes, a fun, retro bowling alley and eatery in Disney Springs. Other than the pool which nothing is ever going to top, my boys said our evening at Splitsville was the best part of the trip.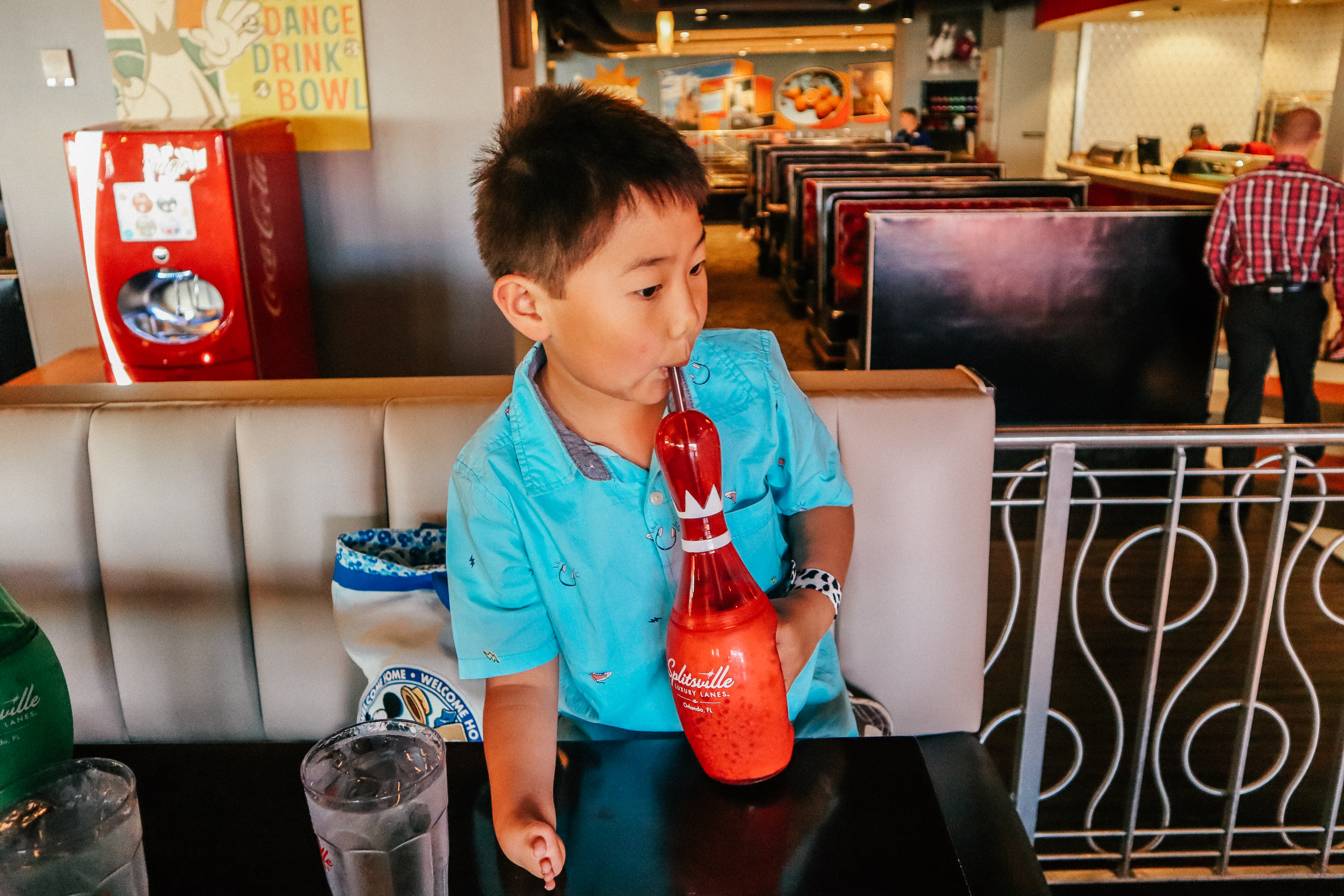 My family was hosted by Splitsville for dinner and bowling. All opinions are mine.
My kids love bowling and we almost never go at home. I had some reservations about doing something "ordinary" while we were on vacation but Splitsville is not an ordinary bowling alley at all. I like bowling, in spite of the fact that I'm not very good at it but what I really like is this fun, retro atmosphere.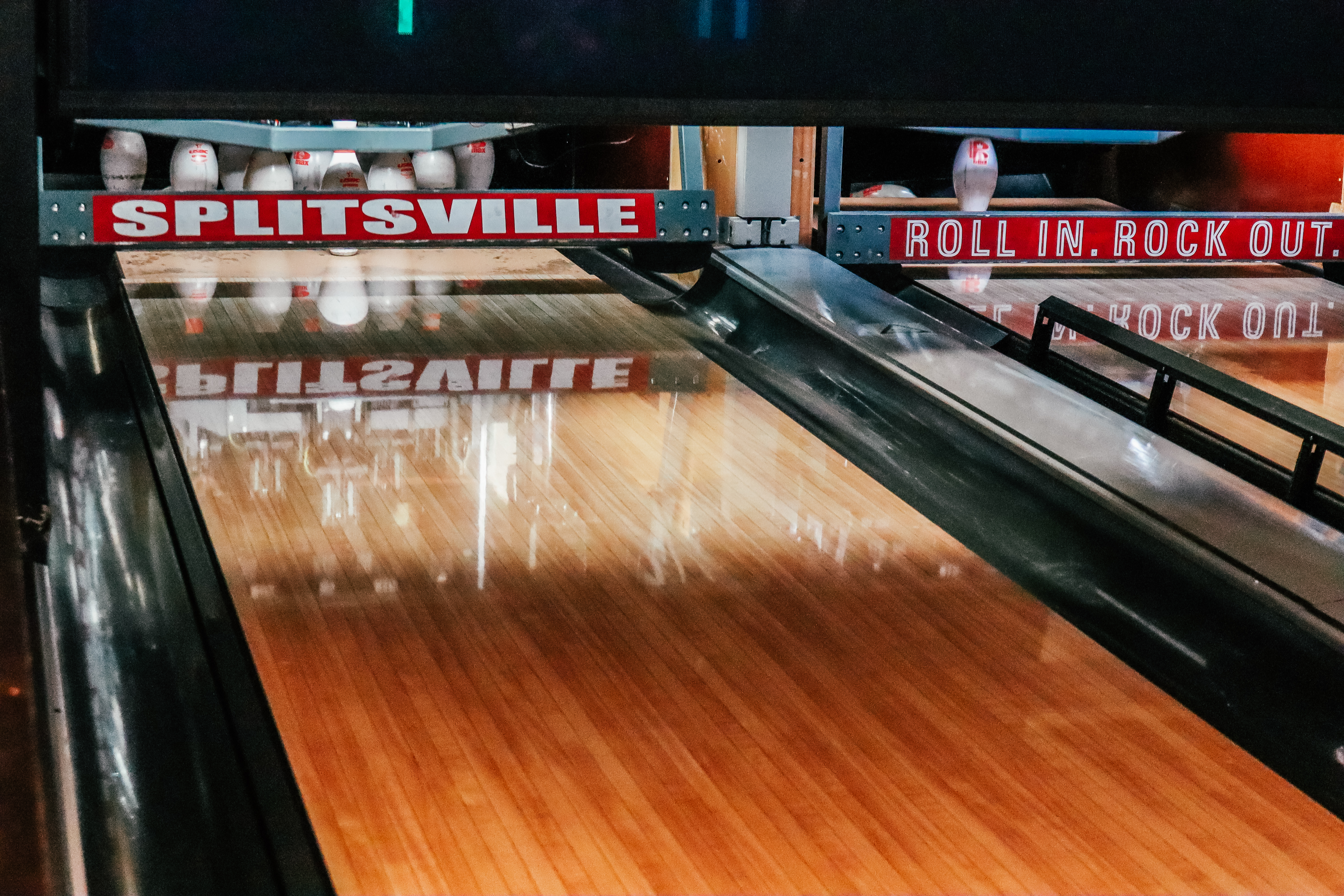 You can book a lane or book a party – we saw lots of large groups when we went – and you can bowl unlimited games during your reserved time. I would definitely recommend reserving in advance through their website but if the urge to bowl hits you spur of the moment, you can walk in and check availability.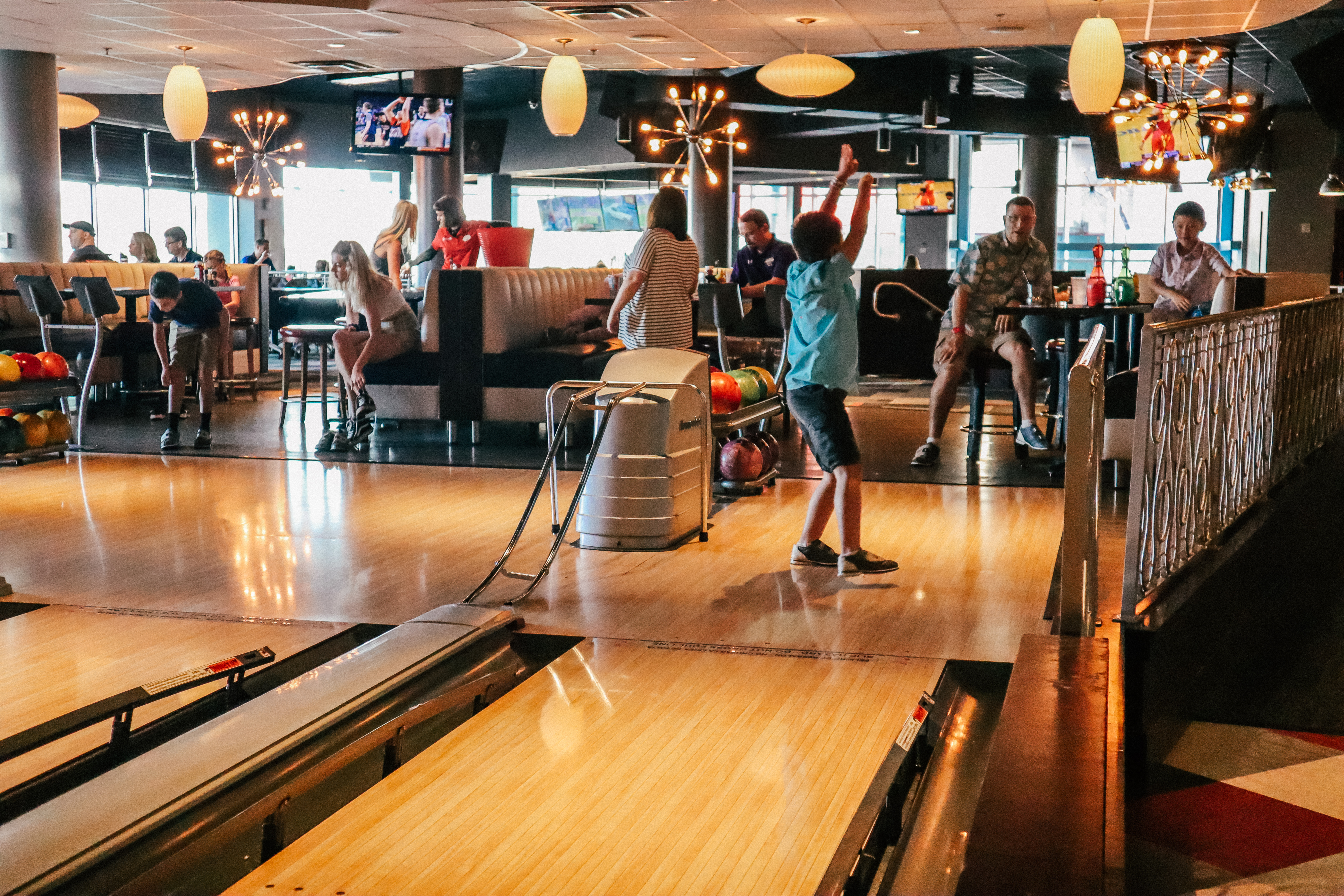 Expect to pay about $20 per person to bowl. Pricing is per person and your bowling time is based on the size of your party. For example, a party of two people would be allotted one hour, a party of four would be allotted one hour and 15 minutes, and so on. The per person price is the same but larger parties get more time on the lane for that price, which makes sense. You will experience some variation in pricing based on the time of day or what day you go. You'll pay more to bowl in the evening than you would in the morning. If you plan on bowling at Splitsville during your trip to Disney Springs, it's worth it to subscribe to their newsletter, which gets you the inside scoop on specials that will save you some money.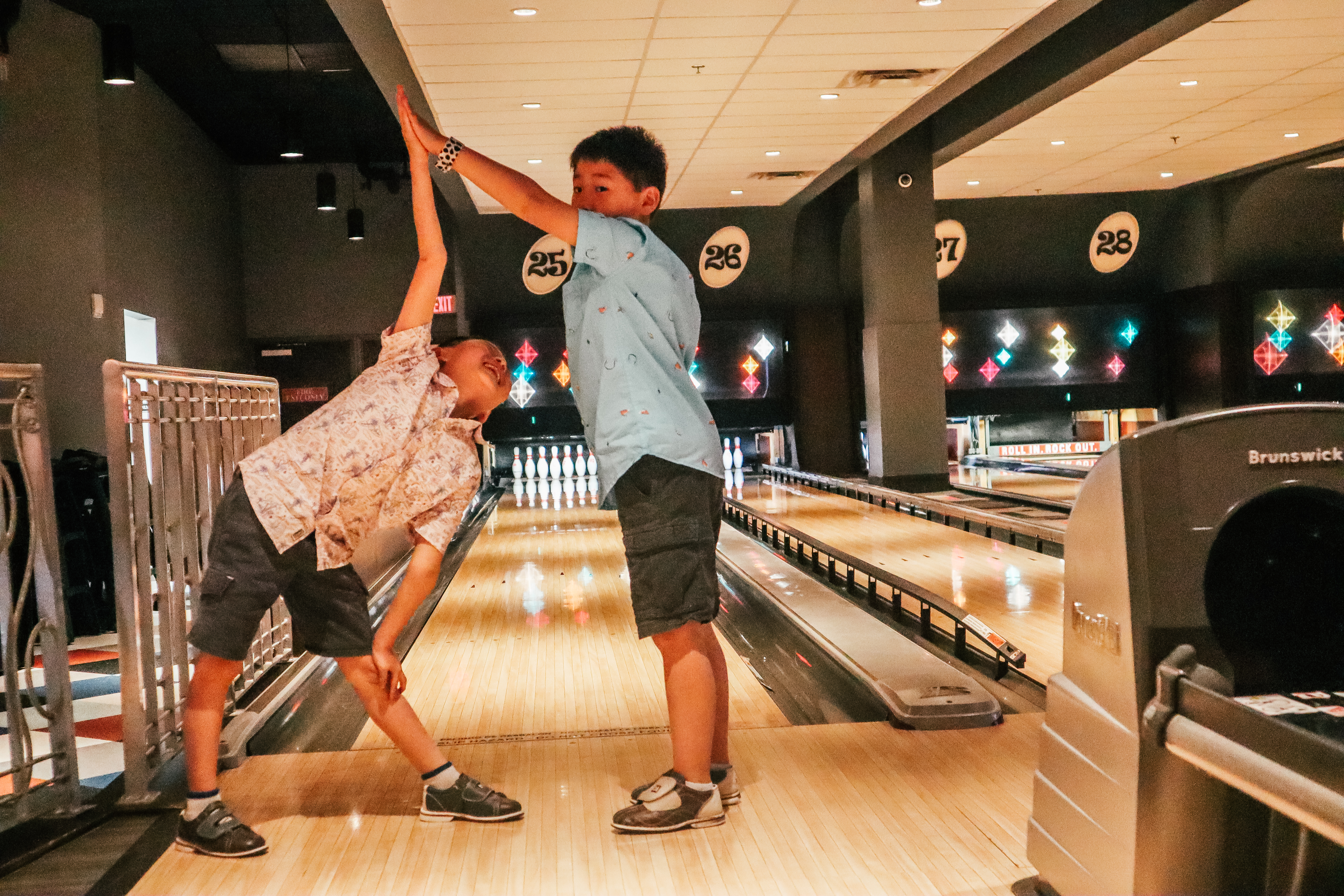 Yes, this is more expensive than the bowling alley at home but this isn't just any bowling alley. The retro themeing is done to perfection, and, instead of a long line of lanes, you have small groups on lanes on both levels of the building, which gives you an entirely different experience.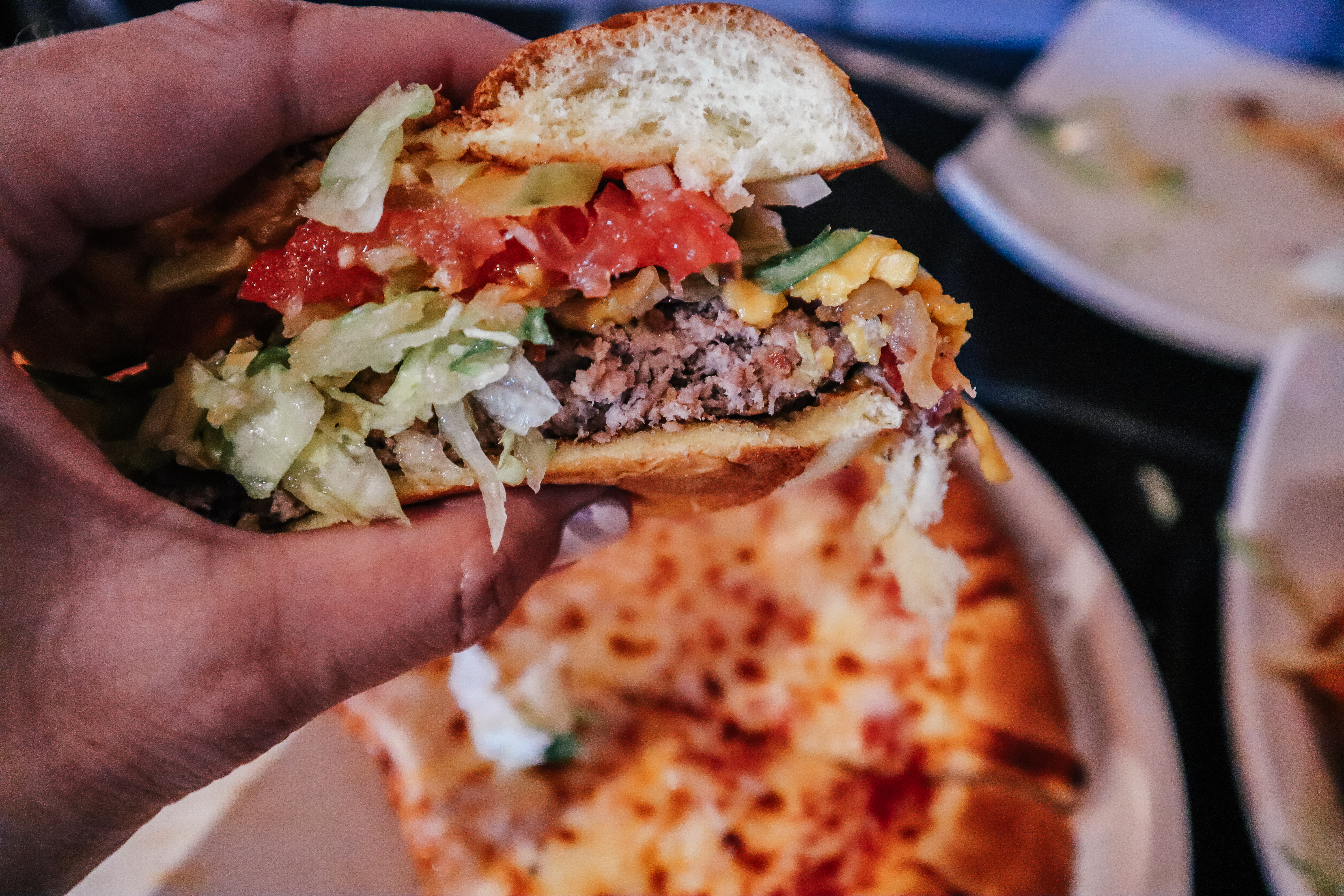 Even if you don't want to bowl, Splitsville is worth a stop for their food and drinks alone. You can have a sit-down meal at one of their tables or, you can eat at your lane, which is what we opted to do. If you're expecting standard bowling alley fare, Splitsville will surprise you in a good way. While they do offer pizza and burgers, their pizza and burgers are definitely several notches up from what you'd expect to find at a bowling alley. They also offer an extensive sushi menu as well as entrees and salads.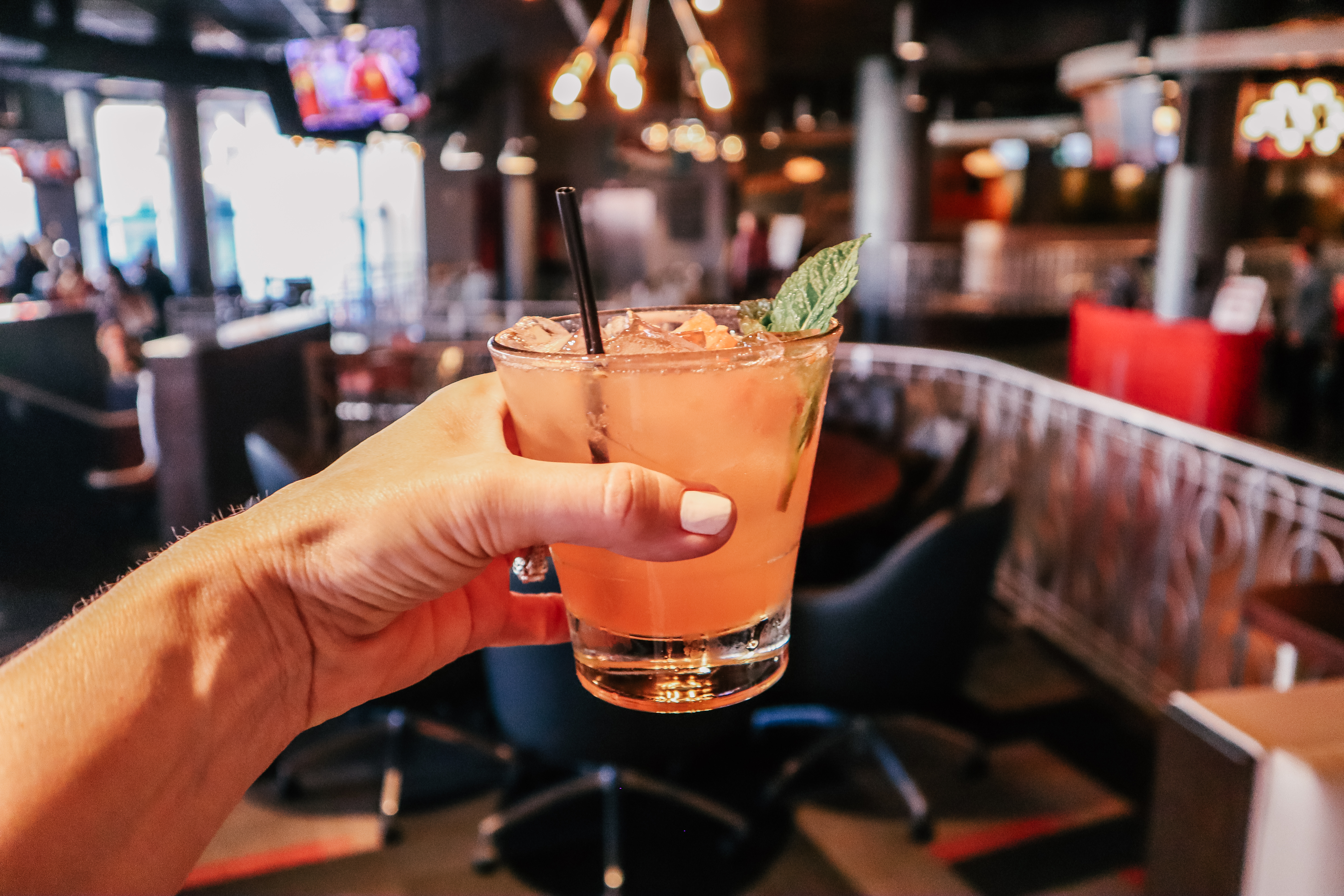 If you're looking for appetizers, Splitsville has 'em. From steamed edamame to "Macho Nachos" to "Fig and Pig" flatbread, you'll find something you love. There's also a full bar menu with inventive and fun cocktails and nonalcoholic options.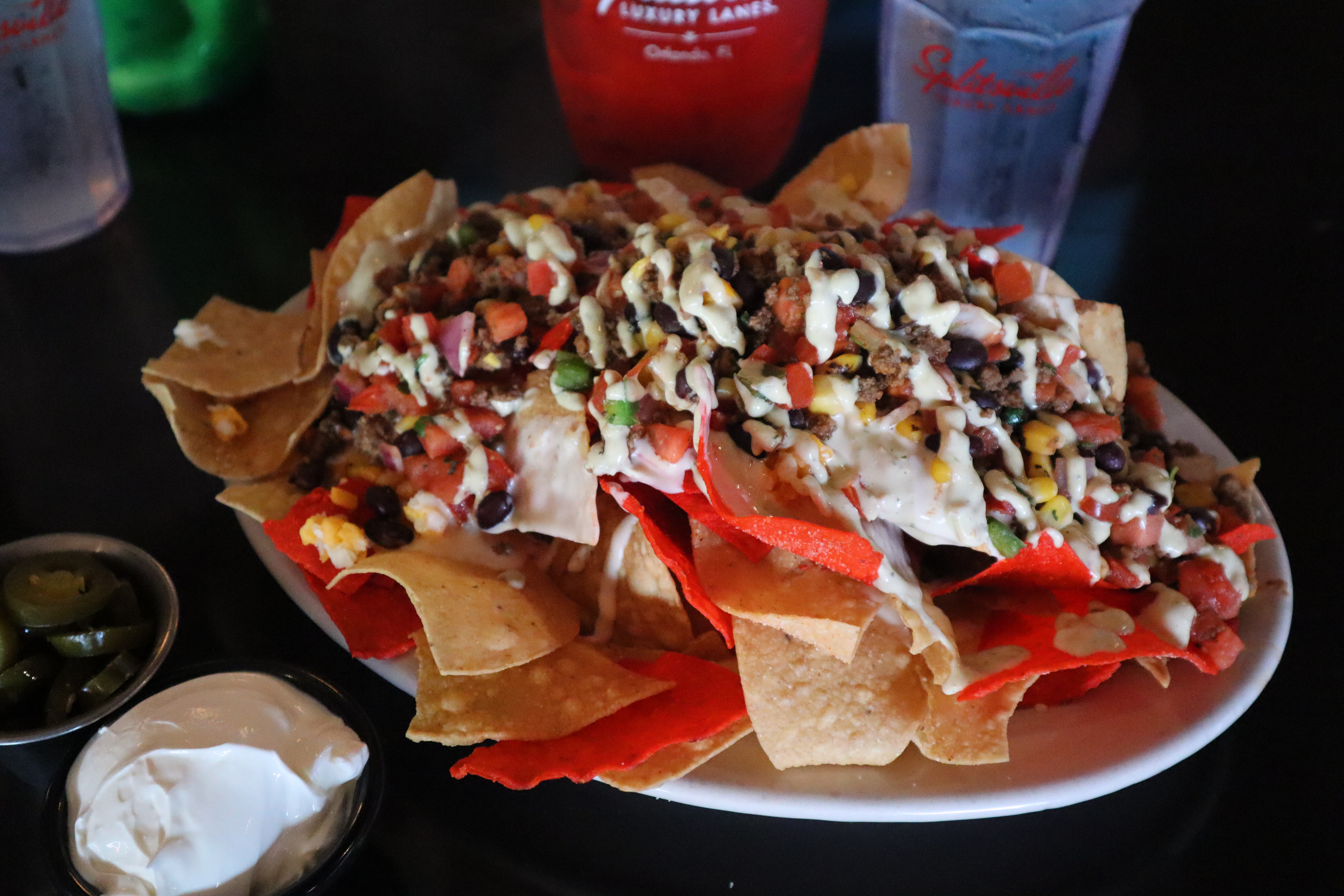 Splitsville is advertised as "Not your dad's bowling alley" and that's a perfect way to describe it. It's definitely an elevated experience but in the spirit of Disney, it's super casual and you'll fit right in wearing your shorts and mouse ears.
Disney Springs Boats
One thing that is super easy and doesn't cost anything is to take the boats for a ride. You can travel along Disney Springs or take a scenic journey through the Sassagoula River. Different boat routes can take you to Port Orleans, Saratoga Springs, or Old Key West. When we've stayed at Saratoga Springs and Old Key West, the boats were our mode of transportation to get to Disney Springs but I was surprised at how much my kids saw riding the boats as an experience in itself versus a way to get from one point to another. Hint: if you're a collector of Disney Transportation Cards, be sure to ask the boat captain to hook you up.
If you want to elevate your boating experience, check out the Amphibicar water tours over by the Boathouse Restaurant. However, these classic boat/car hybrids do not come cheap: $125 for a 25-minute tour for up to three people.
The VOID at the Marketplace
One great way to have some exciting family fun is to get tickets for the VOID at Disney Springs. right now there are two options for hyperreal VR adventures you can take. Secrets of the Empire is a Star Wars virtual reality experience in which you and your team work to obtain information from the Empire for the survival of the Rebellion. The other adventure is Ralph Breaks VR, a fun Wreck-it Ralph gaming experience that sends you crashing through the internet with Ralph and Vanellope. This experience fills up fast and tickets are $30 per person.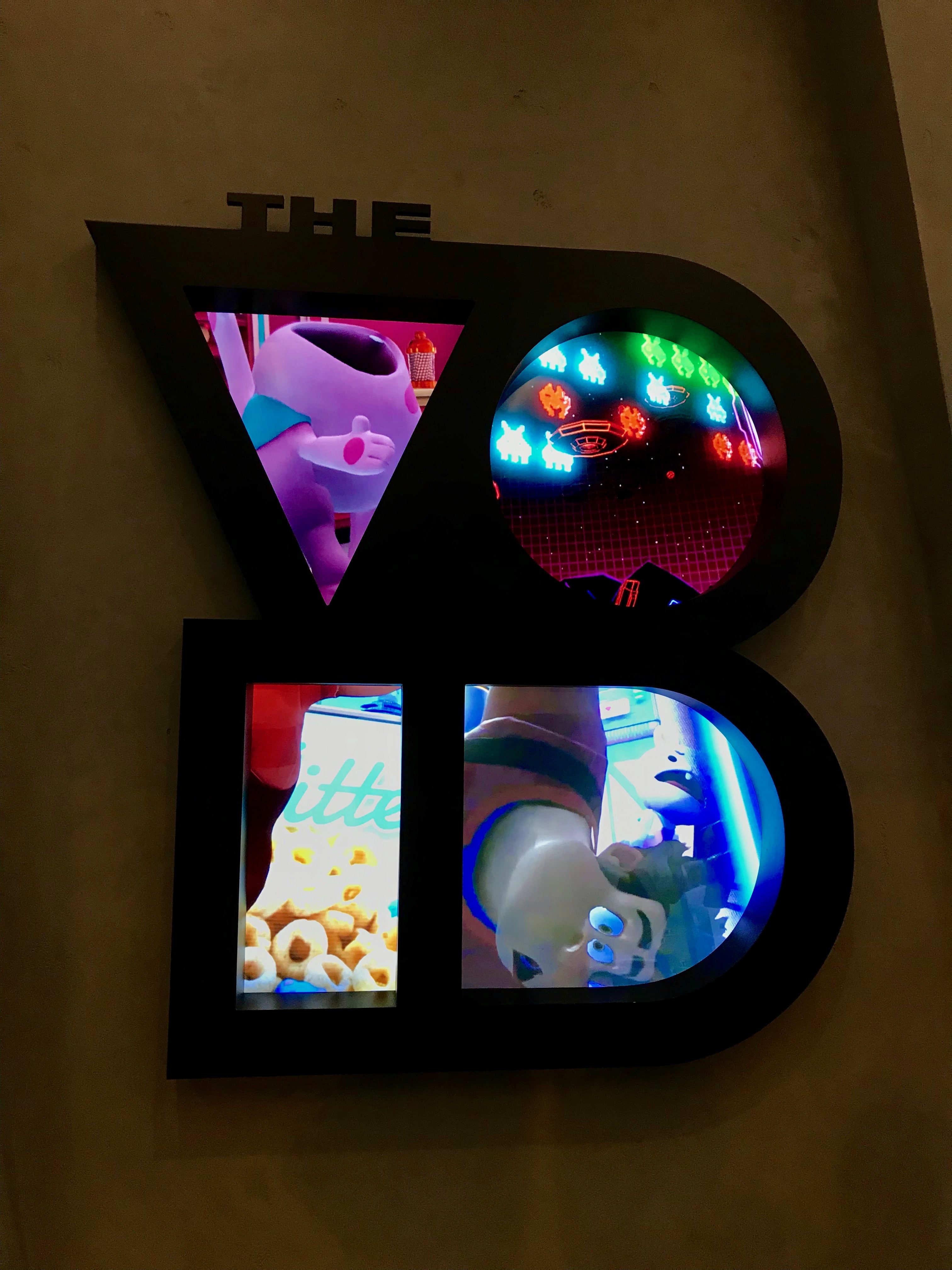 Although you can sign up on the spot, it's recommended you reserve your spot online due to popularity. There are age and height restrictions: 10 years/48 inches.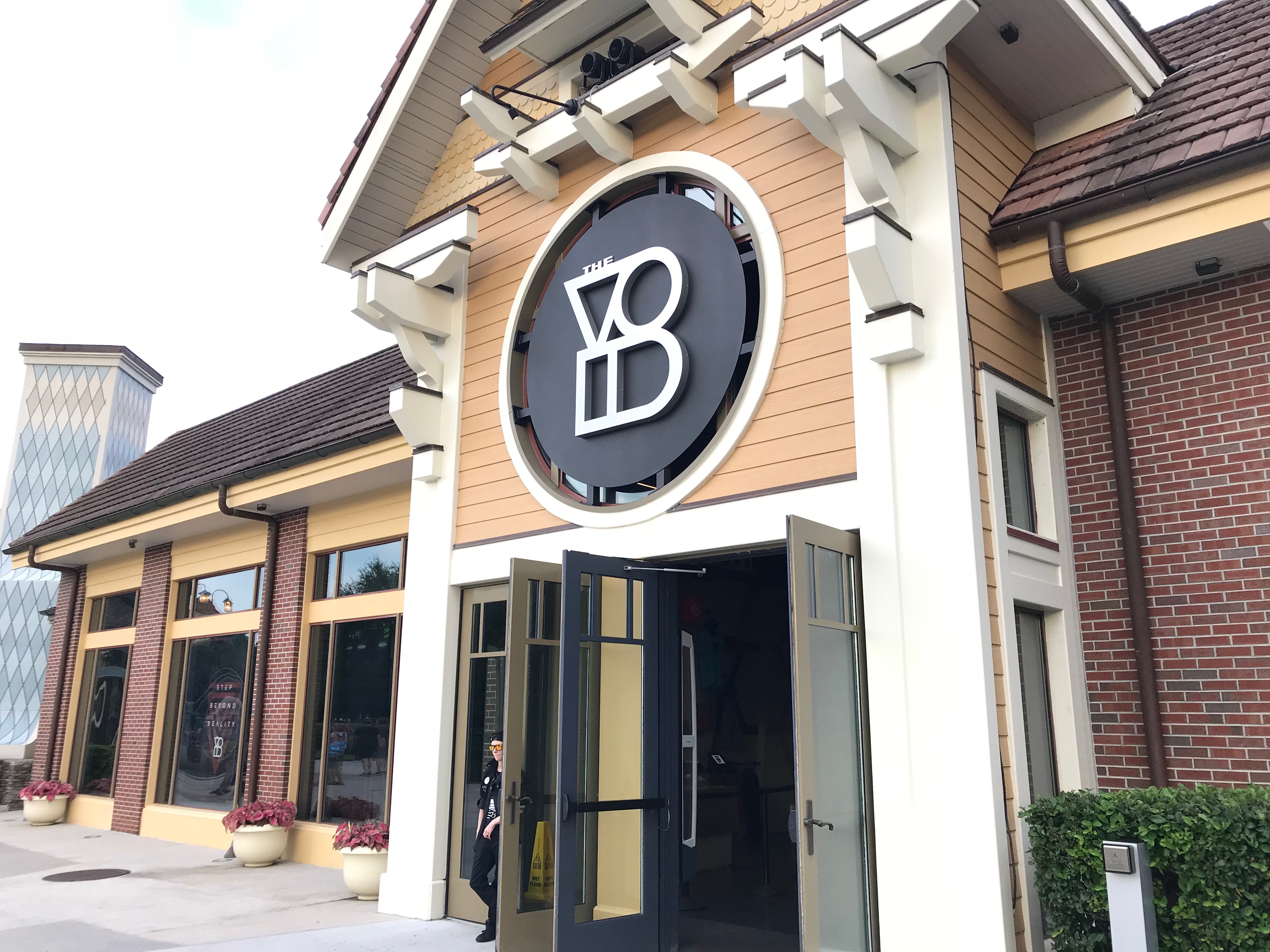 Here's some "BTDT" perspective from three bloggers who've experienced The VOID firsthand. Due to the age/height of our kids, this one is still on our bucket list.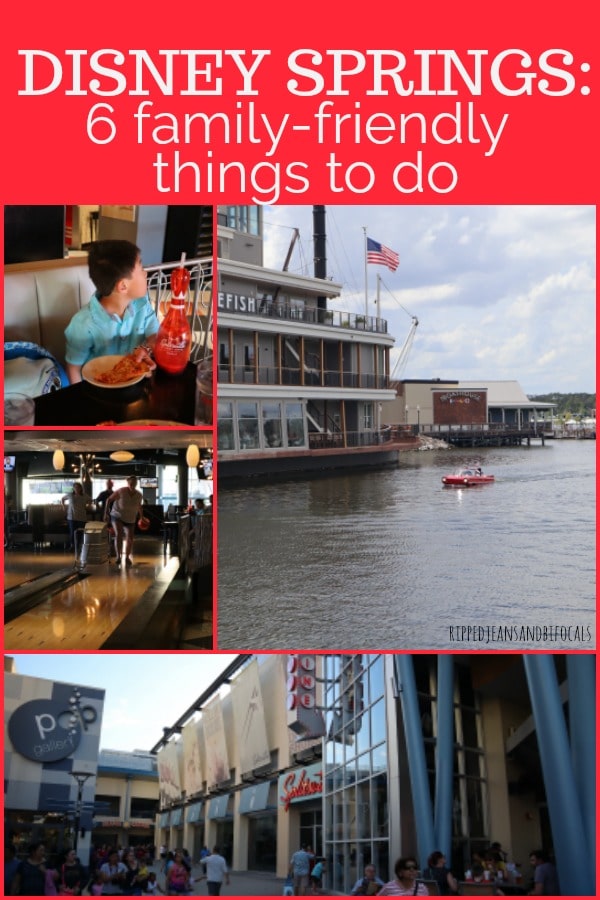 Marketplace Fun for Kids
If you're looking for completely free Disney Springs family activities, outside of people watching and catching an occasional free outdoor concert, there honestly isn't a lot. You can check out the Marketplace on the East side of Disney Springs where there's a carousel and a train for young children to enjoy. The Venetian carousel is handcrafted. It features 20 murals and over 570 miniature light bulbs. Also in this part of Disney Springs is the Marketplace Train Express. Both of these experiences are only $3 per person to ride.
If you're doing a non-park trip or even just a non-park day, these rides might make a difference for younger kids who really just want to ride the rides. Because after all, it's Disney.
Family Photos at the Marketplace
Head to Town center for a unique Photopass opportunity at the Disney Springs Welcome Center. The Photopass photographers can do a variety of backdrops and options for you. It's a really great use of Memory Maker if you have that particular package and it's a good chance to have your Christmas photos taken.
Coca-Cola at Town Center
One totally awesome and totally fun Disney Springs experience to have with the family is the Coca-Cola Store and Rooftop Beverage Bar. There is a lot to do here from shopping nostalgic coca-cola products to taking a picture with the Coca-Cola Polar Bear. The main attraction is definitely the rooftop bar where you can try a multitude of Coca-Cola products and even some specialty cocktails. If you are a fan of Club Cool over at Epcot, you will love this Disney Springs Coca-Cola experience.
For more about Club Cool and other fun things at Epcot, check out this this post.
I hope this gives you some ideas for Disney Springs family activities for your next trip. This collection of shops and restaurants in beautiful scenery isn't to be missed.
You might also like:
Disney Wine and Dine Half Marathon Weekend – Your Questions Answered