I love fall…or, as I like to say, what passes for fall here in Texas! And, we all know what fall means – pumpkin spice ev-ree-thing. pumpkin banana smoothie.
This post is sponsored by Hamilton Beach. All opinions are mine.
Disclaimer: We are a participant in the Amazon Services LLC Associates Program, an affiliate advertising program designed to provide a means for us to earn fees by linking to Amazon.com and affiliated sites.
Honestly, I'm kind of "meh" on pumpkin spice. It's a taste that I associate with fall and the onset of the holiday season but I don't get super excited to see all the pumpkin spice things pop up each fall. My kids and my husband are another story…they are big time fans of all the pumpkin-y things.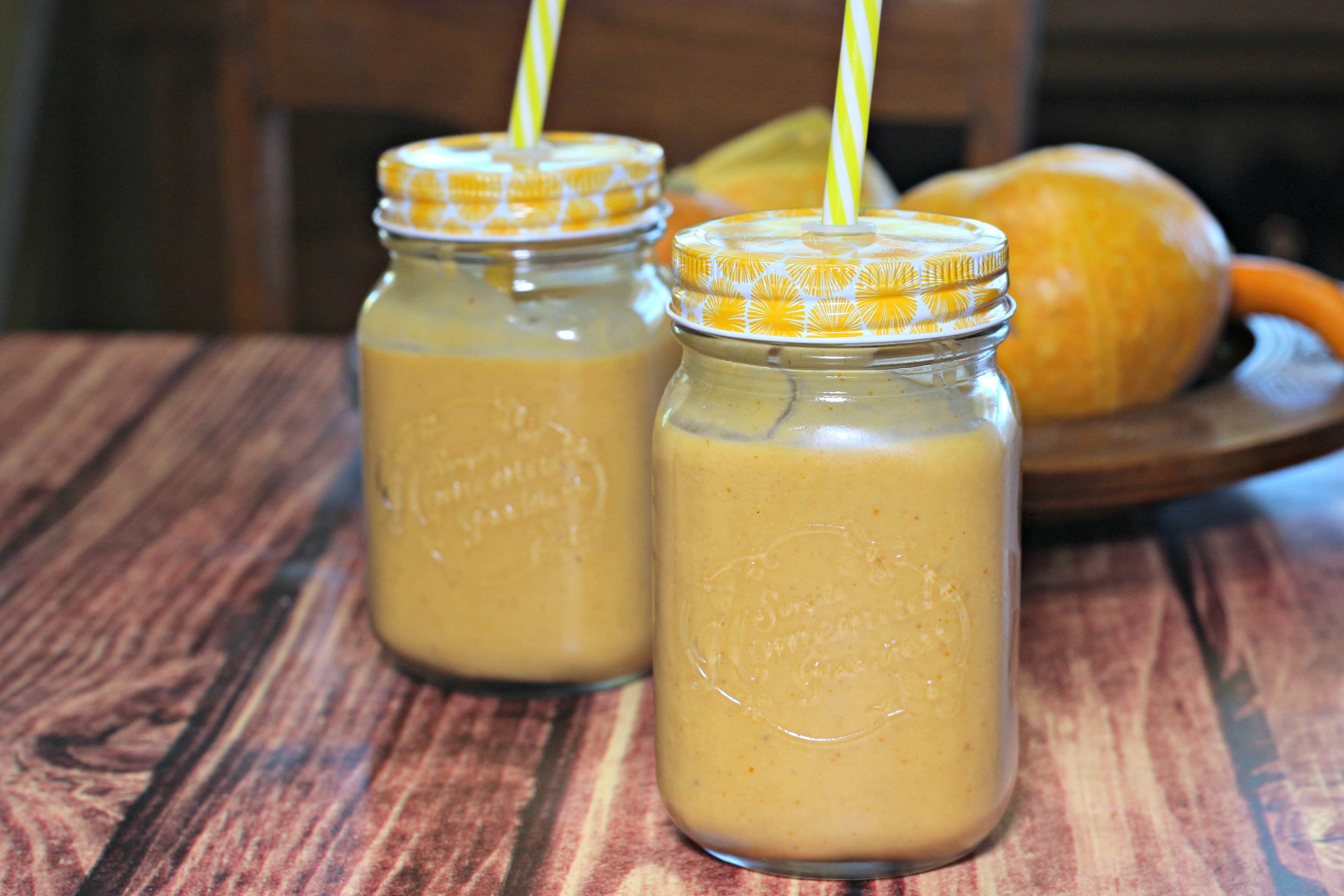 You know what I am a fan of, though, is smoothies. Smoothies for breakfast are fast and nutritious and easy. In the mornings, I really need easy. See also breakfast things that no one will whine about.
I love these mason jars with the attached straws from the Pioneer Woman. And, pretty much everything kitchen-y by the Pioneer Woman.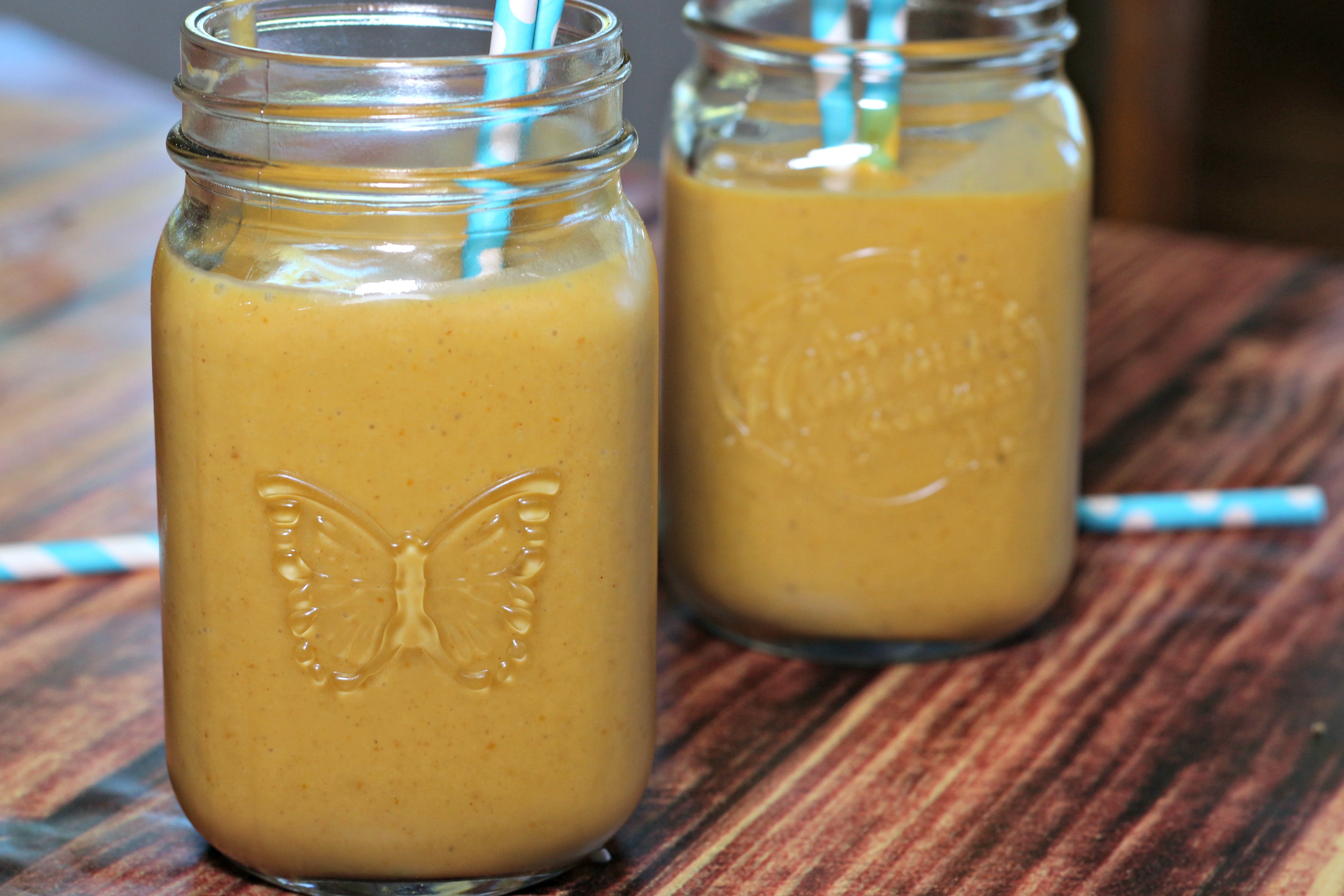 Smoothies are easy to change up so that no one gets bored or in a rut. To give a nod to the season and alllll the pumpkin spice things, I've created this yummy pumpkin banana smoothie. It has the same taste as a decadent pumpkin spice treat but none of the bad stuff. It's also vegan and paleo compliant, so whatever your eating plan, you can enjoy this treat without guilt.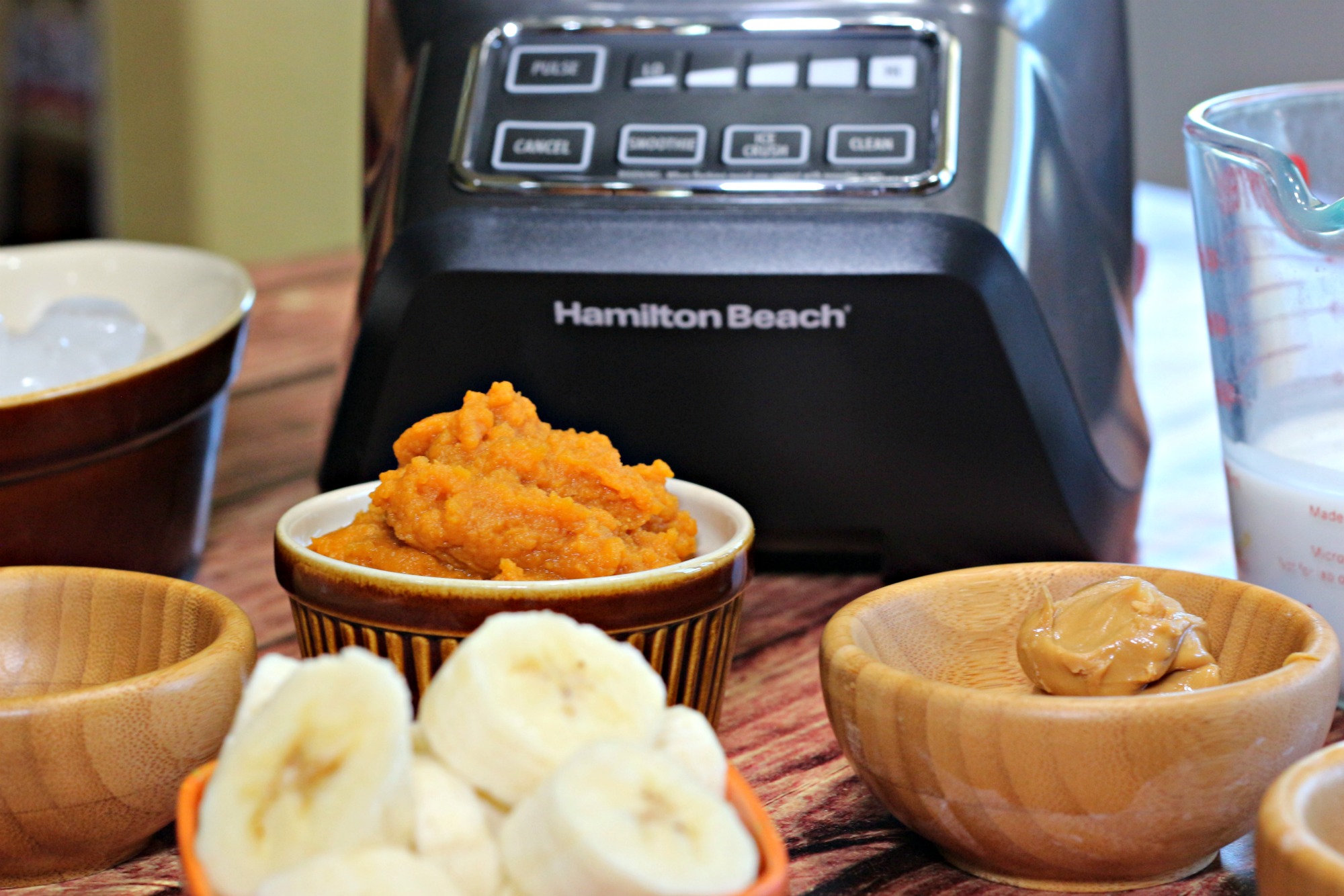 I'm using the Hamilton Beach Sound Shield 950 Quiet Blender to make our smoothies these days. I need at least one thing that's quiet in my house of noise, right? You wouldn't expect it to be a blender, would you?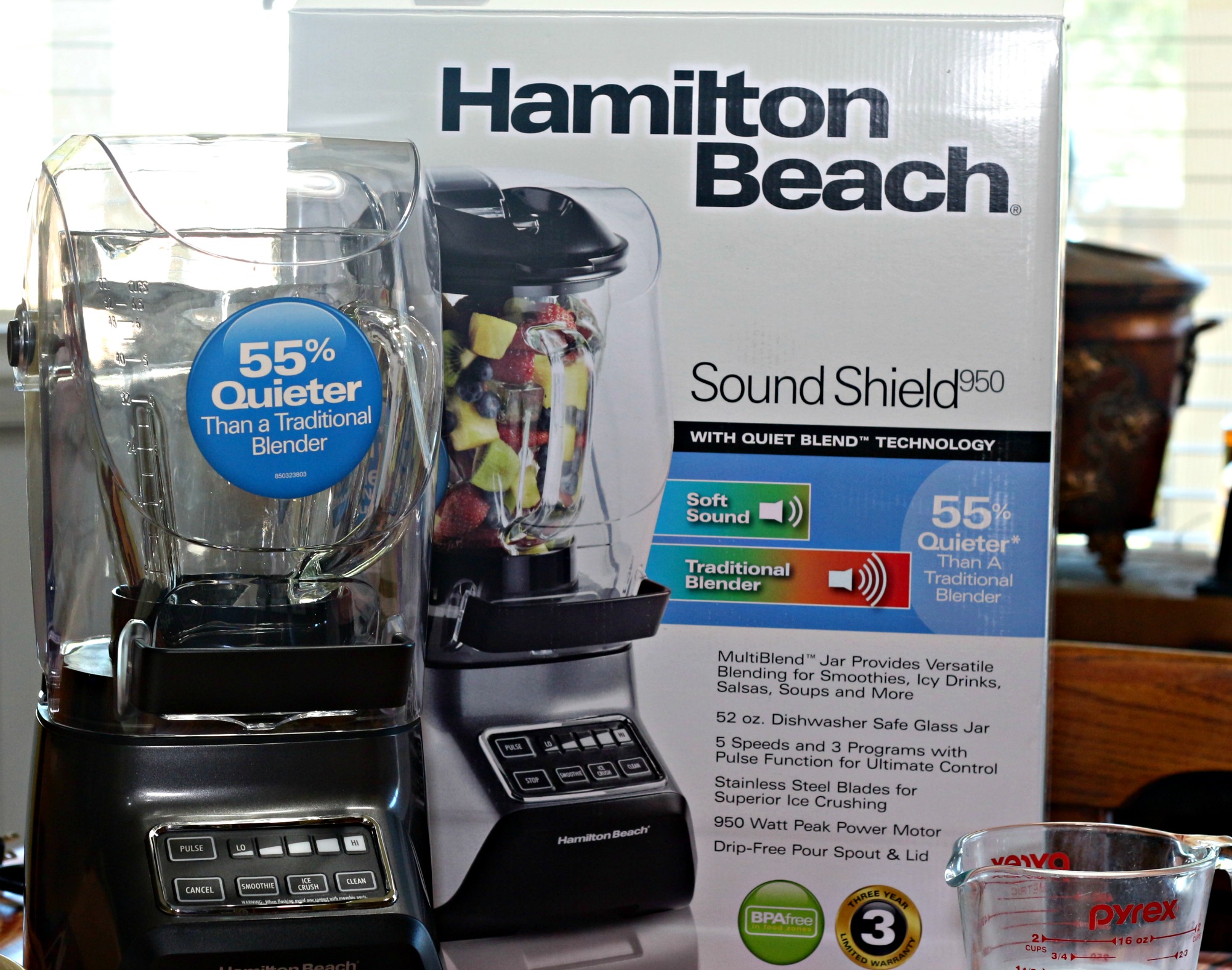 The Hamilton Beach Sound Shield 950 offers the high-powered performance you need with a 950W Peak Power > Motor, including five-speed increments for multipurpose blending.  In addition to making smoothies, you can also blend salsas, cocktails, and more in the 48-ounce glass jar.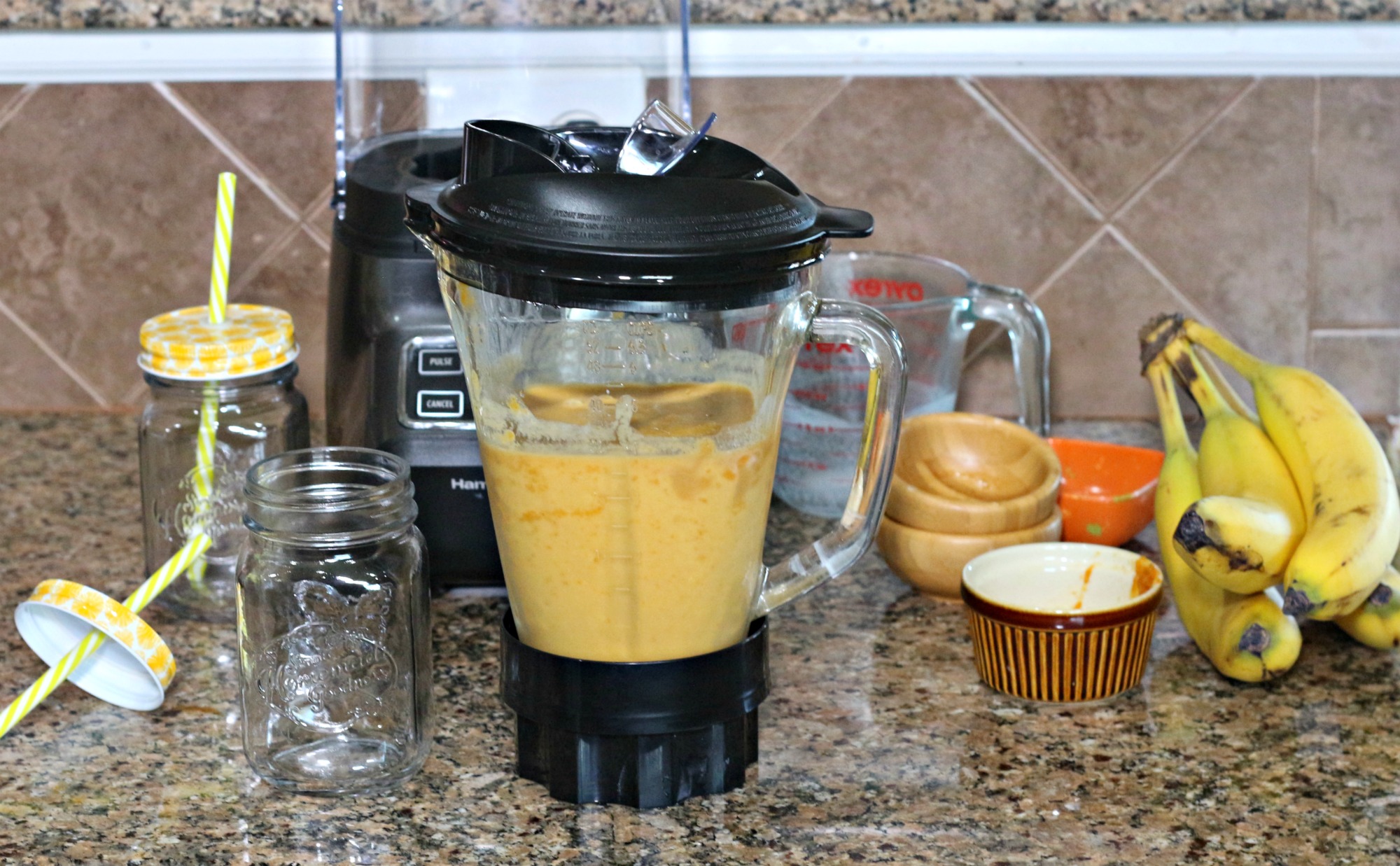 You can also enjoy pre-programmed options including Smoothie, Ice Crush, and Puree.  The commercial style quiet shield lets me make something in the kitchen without alerting the rest of my house to the fact that I'm making something in the blender.
Our old blender sounded like a lawnmower. My husband goes to work early and if he chose to make himself a smoothie for breakfast, chances are my kids would wake up a good hour before they need to be up. No bueno.
The Hamilton Beach Sound Shield 950 Quiet Blender is great for the days when I want to get my breakfast out of the way before the kids wake up. I find my mornings run so much more smoothly when I get myself dressed and ready before I have to focus on the small people.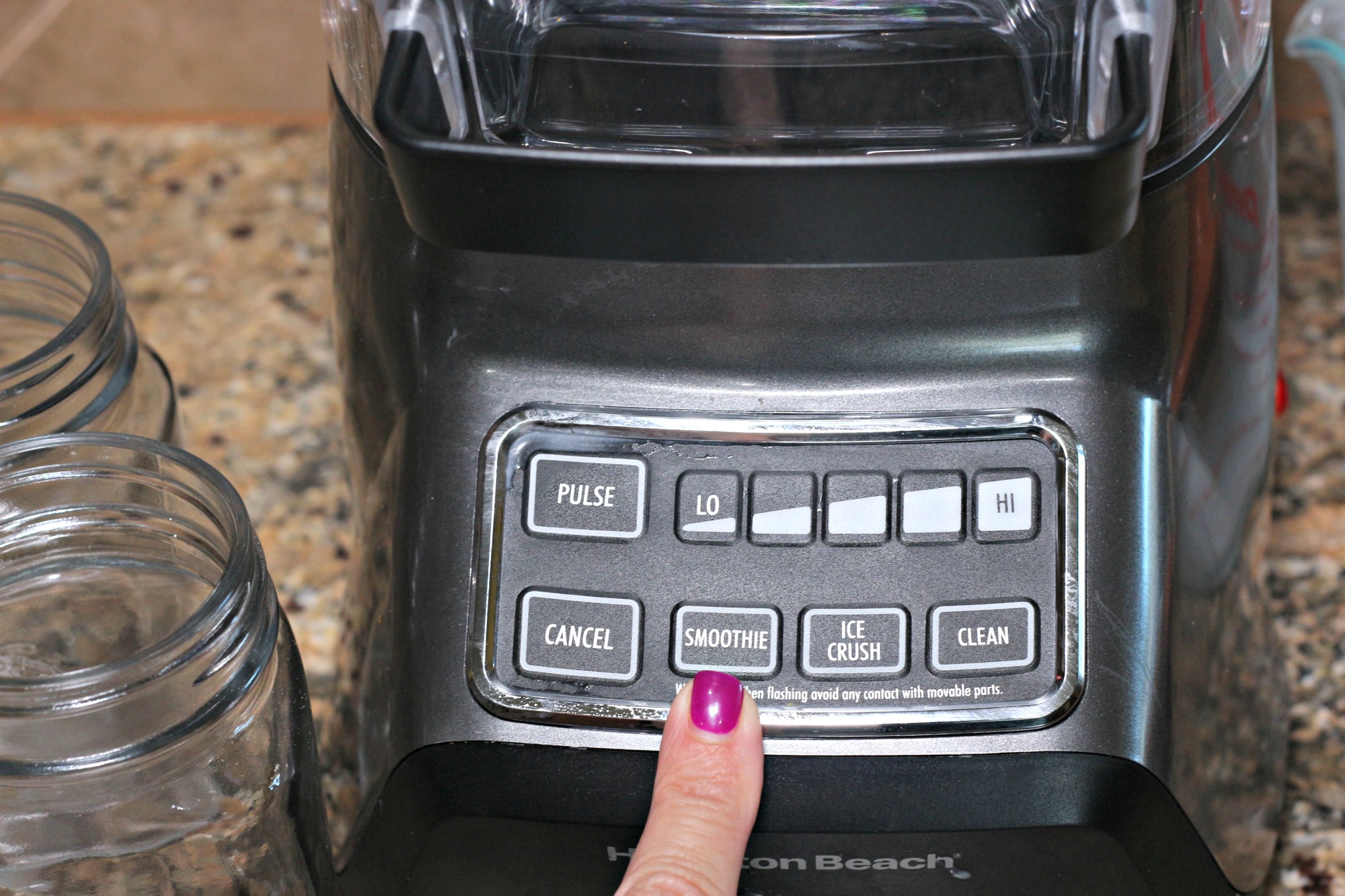 This also works for when you want to have some blender cocktails after your kids are in bed. Not that I would know anything about that. Kidding! Of course I do!
But, this blender is seriously sweet. You can order on Amazon but if you'd like an opportunity to try one for free (who doesn't like free?) leave me a comment on this post. I'll pick one winner on October 31st and I'll send your name to my friends at Hamilton Beach. They will send YOU a Sound Shield 95o Quiet Blender of your very own. It's my way of wishing one reader a really happy Halloween.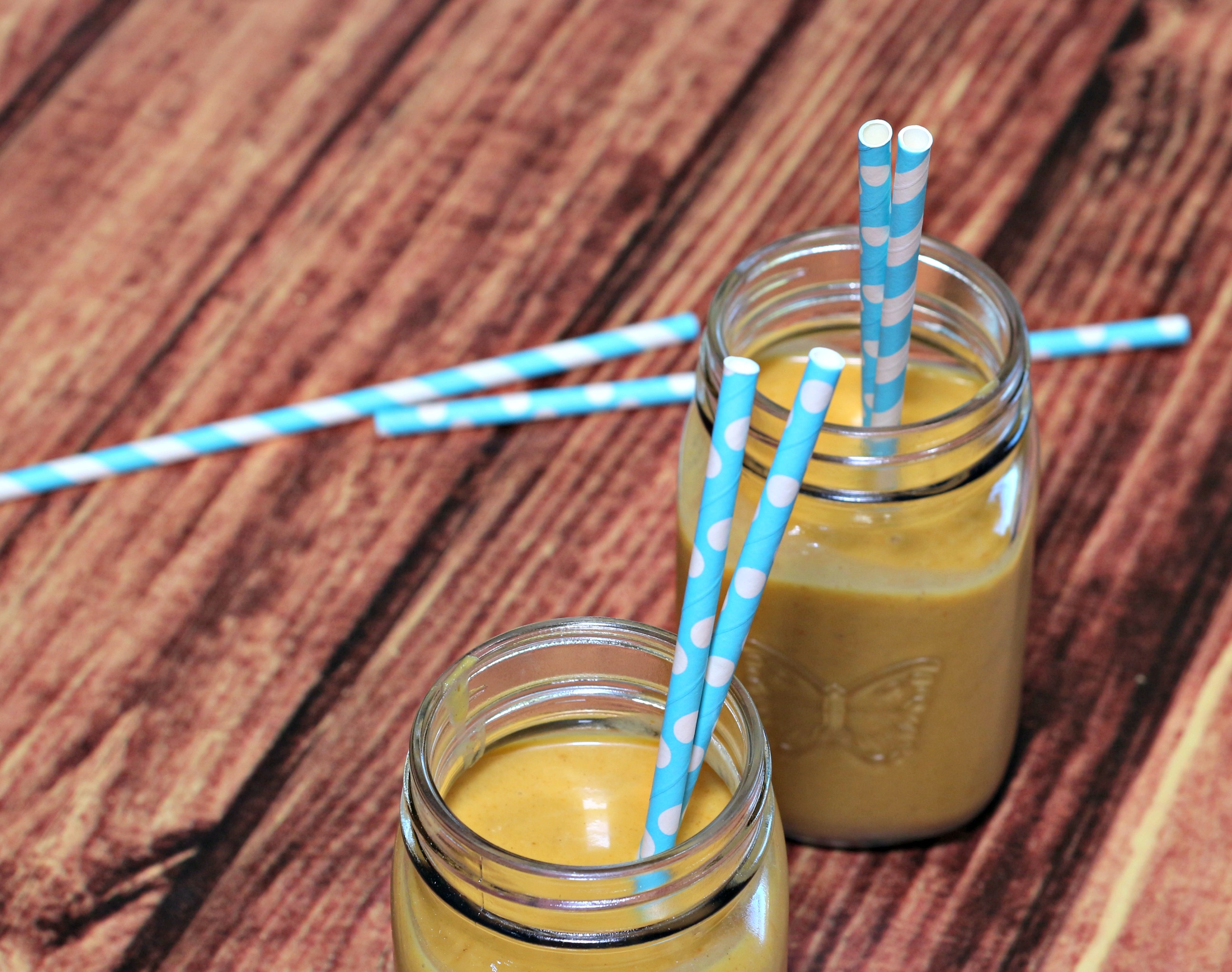 Then, you can try this pumpkin banana smoothie out for yourself and let me know how you like it. Even if you're one of those pumpkin spice haters, you can probably get on board with this one.
And, one of the most funnest things about having a smoothie for breakfast? The straws! Just ask my kids!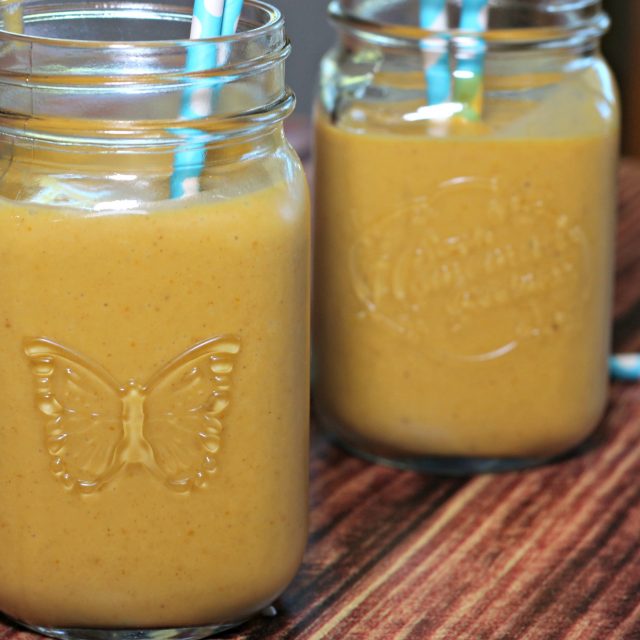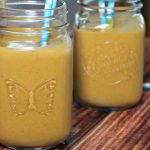 Fall Pumpkin Banana Smoothie
This yummy pumpkin banana smoothie has all the flavors of a decadent pumpkin spice treat without the guilt.
Ingredients
3/4

cup

canned pumpkin

1

cup

coconut milk

(I use the unsweetened vanilla but any variety of coconut milk will do. You can also substitute almond milk!)

1

large banana

(For best results, pre-slice and pre-freeze your banana the night before)

1

tbsp

almond butter

1

tbsp

maple syrup

2

tsp

pumpkin pie spice

1

cup

ice
Instructions
There's not much that's complicated about making a smoothie!

Add the ice and bananas first, then add the other ingredients. I find it usually works best to add the liquid last.

Blend until smooth. Because it is, after all, a smoothie! Enjoy!
You might also like:
Haters gonna hate – Pumpkin spice isn't hurting you