(This post may contain affiliate links. Read my full disclosure.)
When people learn we are Disney Vacation Club members, they'll usually ask "Is the Disney Vacation Club worth it?" That's something only you can decide but with this Disney Vacation Club 101, I hope to make your decision easier by giving you all the information I have about DVC membership from a member perspective.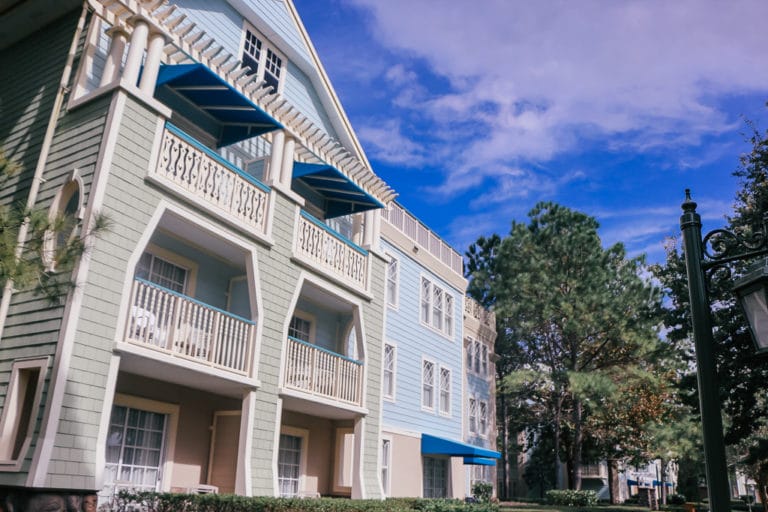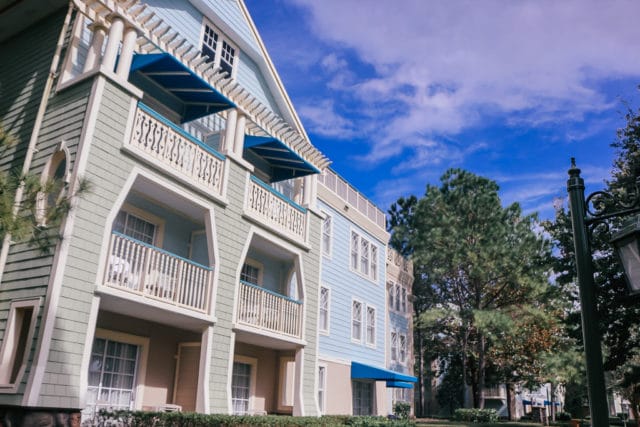 Disney Vacation Club 101 – Is the Disney Vacation Club worth it?
A simple way to explain the Disney Vacation Club is to call it "Mickey's time share." If you've visited the Disney Parks or resorts or been on a Disney Cruise, you've seen the kiosks or maybe been approached to ask if you're interested in a presentation. Deciding if the Disney Vacation Club is worth it is a complicated decision. You're putting yourself in the best possible position by getting all the information you can before you go to that presentation. I'm glad you're here.
Disney Vacation Club 101 – What is the Disney Vacation Club?
The Disney Vacation Club (DVC for short) is a timeshare operated by Disney. The program offers resorts at Walt Disney World, Disneyland, Hawaii, Myrtle Beach, and Vero Beach.
It is also possible to use your DVC points on Disney Cruises, Adventures by Disney, and for non-Disney vacations.
In many ways, it's a time share like any other time share. You buy a certain number of points and use your points to take vacations. There are rules that apply but I find the DVC rules to be pretty straightforward.
My story
We've been Disney Vacation Club members since 2018. We are also owners of another non-Disney time share. I think one of the best decisions my husband and I made was to buy into DVC and I wish we'd have done it sooner. One of the worst decisions we've made as a couple was to buy our non-Disney time share and if we could have a do-over on any single decision we've made in our marriage it would be to not buy into that other time share.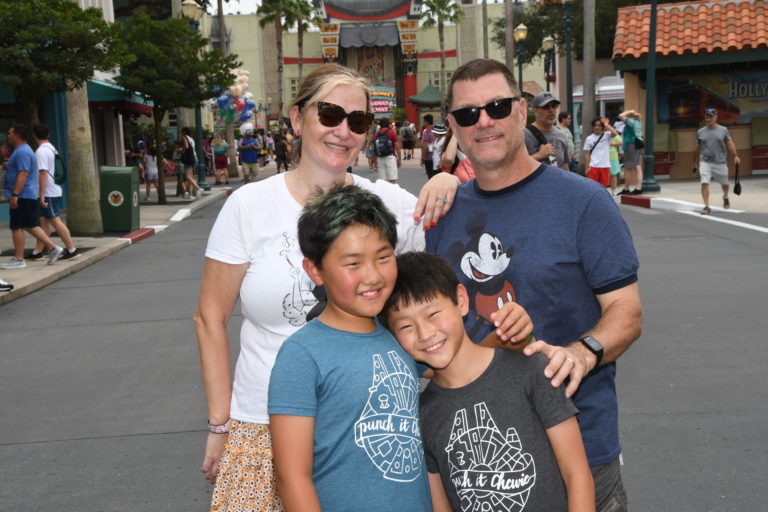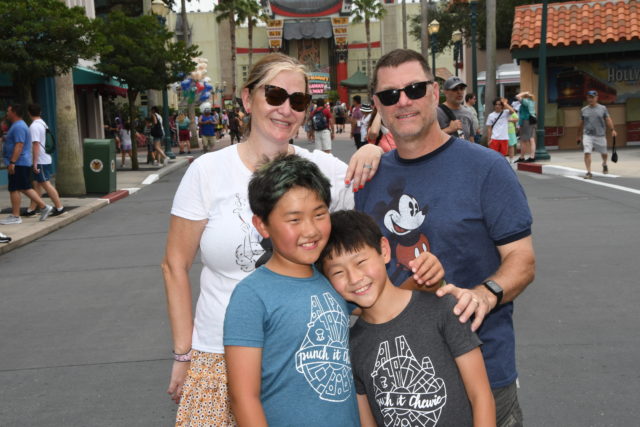 I know my way around time shares and time share sales pitches. Like most everything else Disney touches, you'll definitely see the Disney difference with regard to how they run their vacation club. I'm an expert in family travel, time share presentations and the Disney Vacation Club so I'm excited to pass on my Disney Vacation Club 101 to all of you.
Disney Vacation Club operates on a points system
The Disney Vacation club operates on a points system. You purchase a certain number of points – a one-time buy – and then use them at DVC resorts. If you purchase points directly from Disney (or if you purchased resale points prior to March 21, 2011) you can also use those points at Disney Resort Hotels worldwide, on Disney Cruises and Adventures by Disney.
You can buy more points at any time.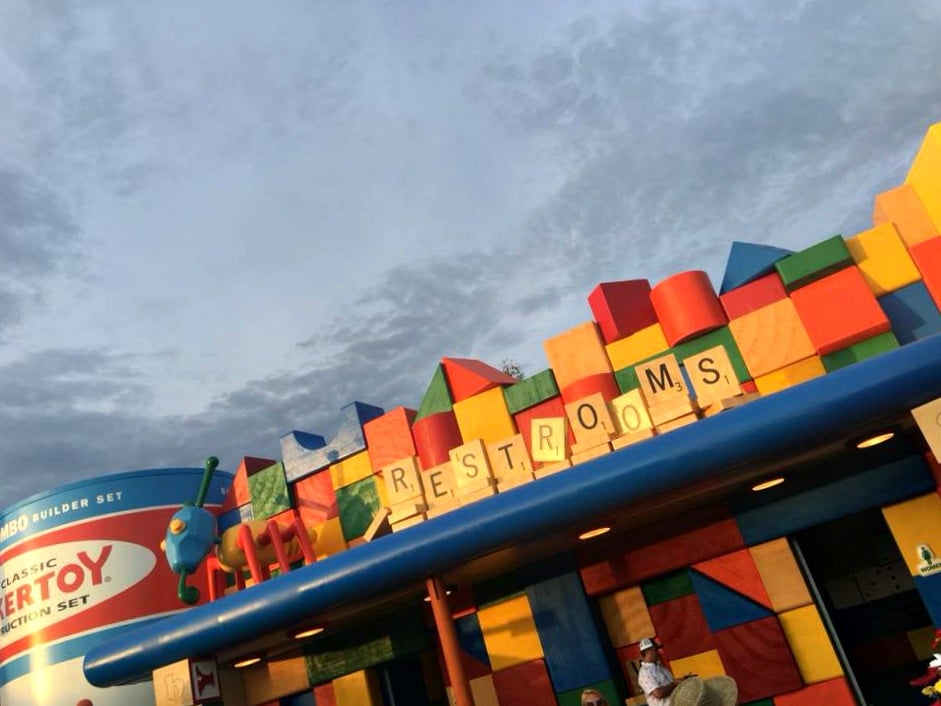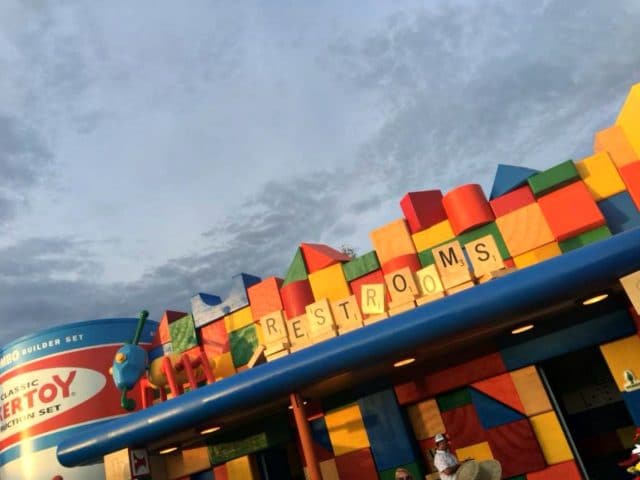 We've so far only used our DVC points at Walt Disney World. We've considered using our points for a Disney Cruise but we did the math and decided it wasn't the best use of our points at that time.
I recommend number crunching each time you're planning a vacation. There are lots of variables and I always find it worth my time to do a little bit of legwork to ensure we get max benefits.
Buying Resale Points
You may pay less by buying out someone else's DVC membership. Make sure you're reading the fine print – there are some member perks that might not be available to you on a buyback sale. Disney wants you to buy from Disney and you'll get max benefits if you do that. You'll need to do your own research to see if the benefits you may not get as part of a buyback sale are important to you.
The flip side of this means if DVC membership ends up not being a fit for you, you can sell it, although it is probably not that easy. I know there are a lot of people selling DVC points as of publication time. This is something we pay fairly close attention to and we've noticed a surge in people wanting to see in 2020 and 2021. Take that how you will.
How Much Does the Disney Vacation Club Cost?
Ah, the ultimate question and probably what you really want to know when you clicked on an article about Disney Vacation Club 101.
Short answer: It's expensive. This is a major purchase. You are buying your family vacations for the next 50 years.
Unlike other time shares, you're not buying in perpetuity. Your membership will expire at some point. You can also gift it or will it to another person.
You'll purchase a set amount of points designed to be used in a calendar year. You can purchase anywhere from 160 points to 2,000 points. The per-point cost will increase every year. The nice thing is that our vacations are locked in to 2018 prices.
We bought 250 points per year in 2018 and we paid about $40,000. This is enough points to give us a week (ish) vacation every year in a one-bedroom Deluxe Villa. There's some variation to this since how many points a room will cost fluctuates throughout the year. We may also choose to get a bigger or smaller room, which will give us more or less points.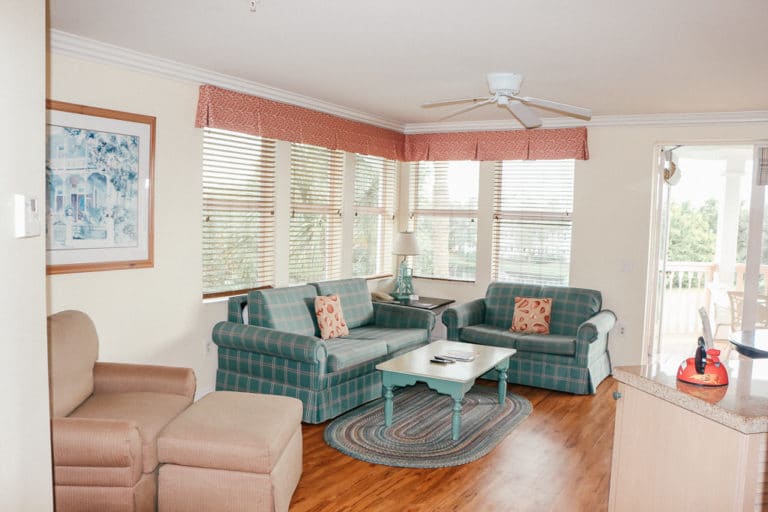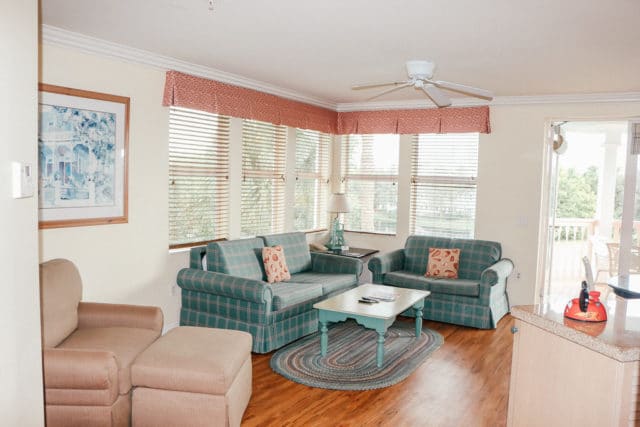 One other thing that was attractive for us is that DVC membership keeps us in the Deluxe resort category. Disney has three tiers of resort hotels at Walt Disney World: Value, Moderate and Deluxe. I love that Disney has a level to suit every budget but our strong preference is to have the space and amenities the Deluxe level resorts offer. This membership locks that in for us and makes our vacations more enjoyable.
We paid 10 percent down and financed the rest. We initially used the in-house financing and then refinanced the loan with our bank for a better interest rate.
You can put your down payment on a credit card, so it is a good idea to have a card with some room on it. We put our down payment on our Southwest Airlines Rapid Rewards credit card and loaded up on miles.
Our current monthly payment is about $500, although we've made a good dent in the loan. No money changes hands for our room reservations when we get to Walt Disney World. Our vacations are prepaid. I like that a lot, however, we really have to stay on top of our points and make sure we are planning our vacations. No one from Disney is going to call you and tell you that you need to use your points.
This page offers a calculator that gives an idea of how much DVC membership will cost.
Buy your points on a Disney Cruise, if possible
If you're planning to take a Disney Cruise and are even a little bit interested in the Disney Vacation Club, go to the presentation. There will usually be some small incentive to go (a small amount of shipboard credit) and the opportunity to win a larger prize.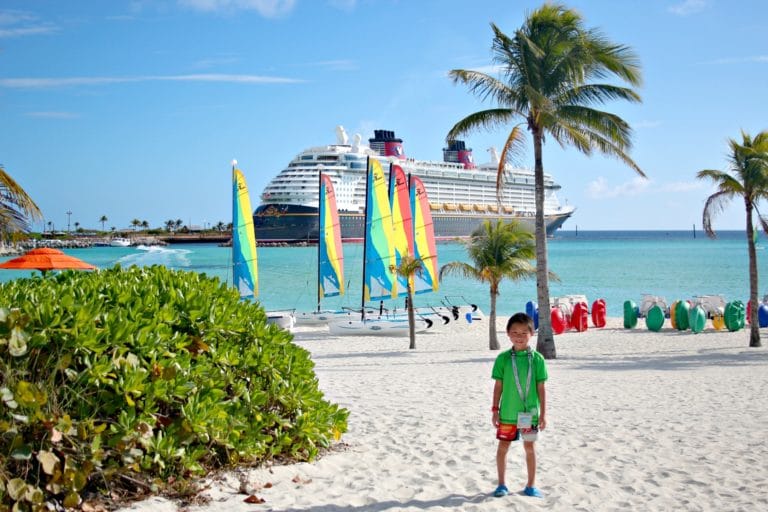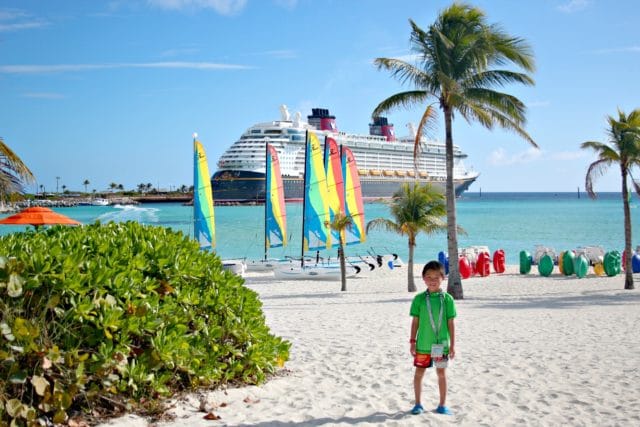 You'll get more incentives and discounts if you purchase on board. However, you may not get the same incentive pricing if you're a current member looking to top up. We looked in to that on our 2020 cruise and the points cost the exact same as they would online.
Attending the presentation
If you've ever attended a time share sales pitch, this is kind of the same thing. You'll typically receive some perks to attend a presentation or a tour but the objective is to get you to purchase a membership in the Disney Vacation Club.
We were offered extra FastPasses to take a tour in one of the parks. We ultimately didn't do that because of time constraints. Since Disney hasn't brought back the FastPass+ yet, I'm not sure what, if anything, they'll give you for your time. I do know that they'll take you on a tour of a DVC Deluxe Villa and that they're likely to show you the top of the line room category to entice you to buy. That means if you buy the bare minimum amount of points, you're probably going to stay in something smaller than what you're seeing on your tour.
We've attended presentations on a cruise ship twice. We attended a group presentation overview that was relatively brief and didn't take up a ton of our cruise time. We won the drawing for a $200 shipboard credit and received another $50 in shipboard credit for signing up to meet one-on-one with a sales agent.
I was already pretty sure we were going to buy a membership because I'd done my research online and I understood the DVC basics. I knew we were big Disney people and we'd go regularly with our kids and make full use of the membership. We got a discount for booking on board and we also got some other pricing incentive for being veterans.
Our subsequent presentation was similar. We'd be considering buying some extra points or buying another set of points to use at Aulani, which is Disney's resort in Hawaii. It ended up not being a great deal for us at the time and we left without any drama or high pressure sales. He even gave us some pointers on maximizing our current membership and gave us advice on booking Disney Cruises with our DVC points, which we have never done.
The other big question: Is the Disney Vacation Club Worth It?
As a member for the past four years, I can say it is worth it for us. I do not have any regrets, which is something I cannot say about our other time share.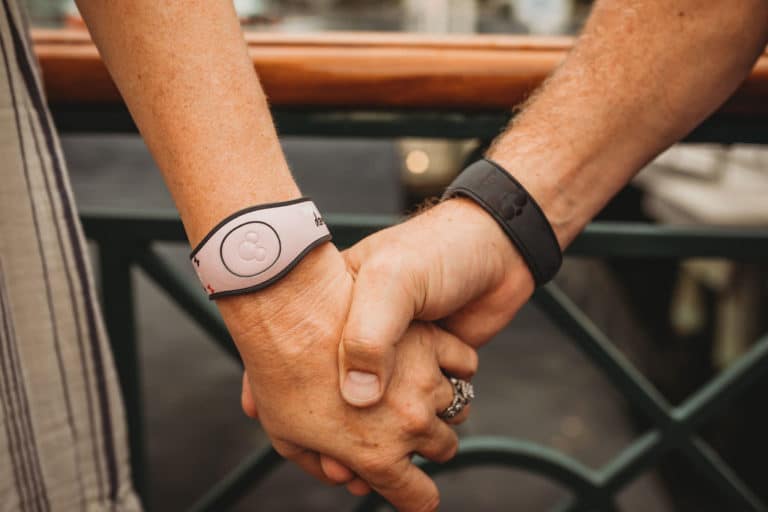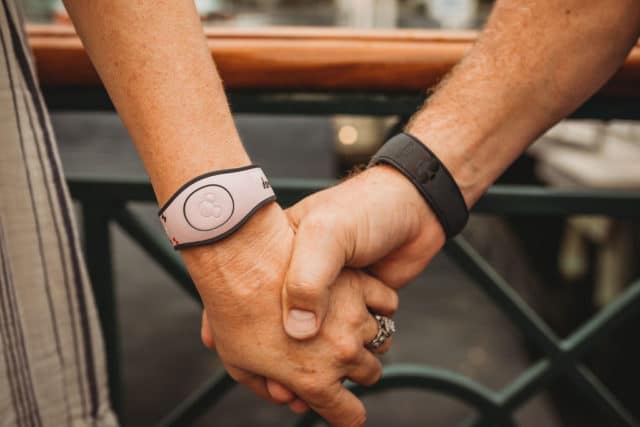 Can you answer yes to this question:
Do you plan to vacation at Walt Disney World at least every other year?
If you plan to vacation at Walt Disney World every other year, I think Disney Vacation Club membership is something to consider. If you can't answer yes, DVC membership might not make sense for you. Regular Disney trips have to be something you're already doing or desire.
While you can exchange your points and use them at non-Disney properties, this might not be the smartest way to use a DVC membership.
Consider logistics of getting to Disney World before you buy
What is getting to Disney World on a regular bases going to look like? How much will it cost?
If you live in the Southeast USA and are within reasonable driving distance to Orlando, using your membership might be pretty easy and inexpensive. For us, Disney World involves four round trip plane tickets every time we visit. This works out OK for us and we're able to fit this into our travel budget but you'll need to consider what is feasible for you long term.
If you know you'll need to fly and you're near an airport that offers direct flights to Orlando International, you're going to have an easier time getting to the magic and spending less time (and probably money) on travel.
Of course, we all know Disney's Magical Express is going away at the end of this calendar year. Some people, including my husband, believe that the removal of this perk takes away from the value of staying on property.
Disney Vacation Club 101 – The most super important thing to keep in mind:
Your Disney Vacation Club points will only cover your resort stay. They will not cover any food, drinks or merchandise during your visit and they will not cover your park tickets, which are a major expense.
No one will tell you any different but I've talked to people who are misinformed and think DVC membership includes everything about your Disney vacation, which it does not.
I wish!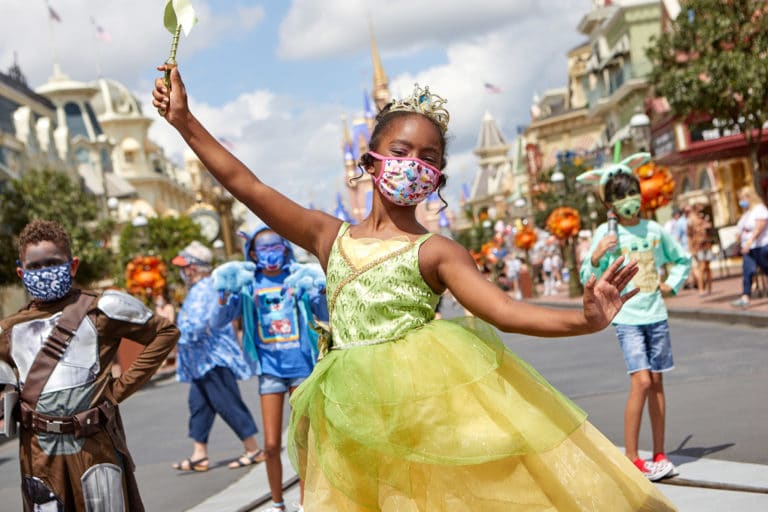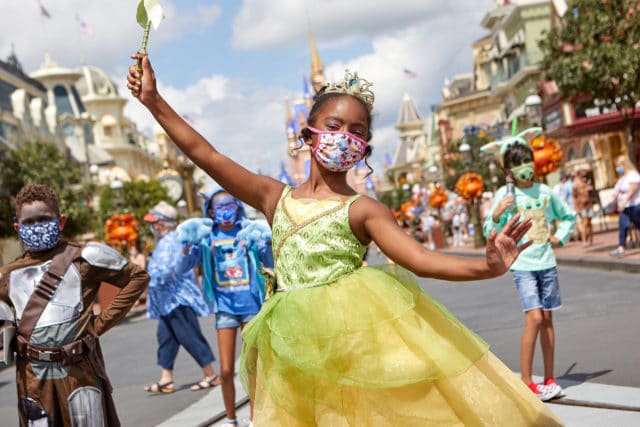 How DVC Points Work
This is an important part of Disney Vacation Club 101. Like anything, there's a learning curve but this is overall really easy to navigate.
You'll have access to your allocated number of points in your use year. Your use year is from September to August.
You can bank or borrow points, which means you can move your points forward to the next year if you don't want to use them or dip into next year's points if you need more points for what you're planning. You can also make a one-time purchase of points to cover a special or unusual trip.
If you're taking a special vacation or celebrating a milestone event and want to splurge on something you don't have the points for, you can buy points specifically for THAT vacation.
We are currently planning a more "extra" trip than we usually take, so we banked our points for this year and will use them (along with our current year points next year) and borrow from the following year if we need to.
You can also add points at any time. You don't have to go to a presentation to buy them – they're easy to buy through your member portal and you can always call Member Services if you have quesitons.
I absolutely love the simplicity of the way they've got everything set up. If I don't understand something, the website usually explains it. If I need extra help, their customer service is stellar and no one talks over my head or in circles. It's very Disney in that respect.
A room will cost a different amount of points based on the calendar. A room in December will cost more than a room in February because Christmas time is considered peak season. You will want to look at how far your points will go at different times of the year. This will help you plan.
You'll Be Assigned a "Home Resort"
You'll be assigned one resort which will be your home resort. You will probably have some degree of choice in what resort is your home. For the last few years, Aulani in Hawaii been one of the choices, along with one Walt Disney World Resort. Currently, the other resort being offered up as a home resort is Disney's Riviera Resort.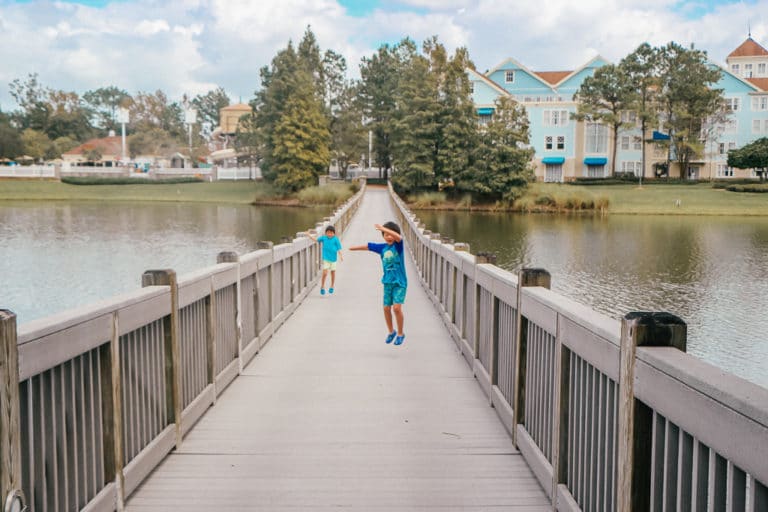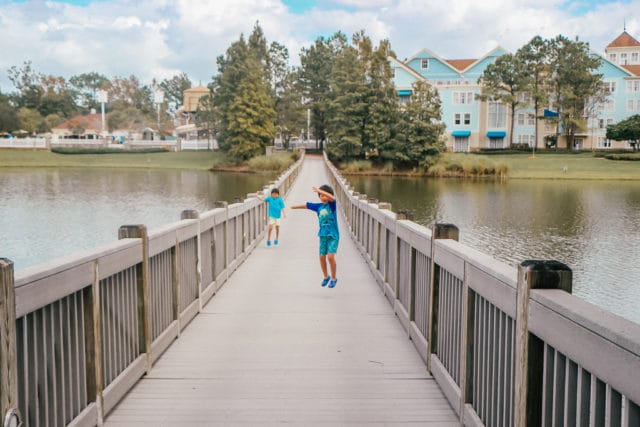 You have to pick from the choices they give you. You cannot just randomly pick Grand Floridian because you like it.
This doesn't mean you always have to stay in your home resort. If you'd like to stay at other properties besides your home resort, you can.
You can make reservations at your home resort up to 11 months out. If you'd like to stay at another resort besides your home resort, you can make reservations seven months out. This gives everyone the chance to book their home resort during that four month window.
These time standards are no joke. It is not unreasonable to get online at midnight at exactly your 11 month mark. One of the takeaways I want folks to understand after reading this Disney Vacation Club 101 article is that understanding your booking windows is important.
I recommend making the reservations at your home resort at the 11 month mark and then checking availability for any other resort you might want instead at the seven month mark.
I've also had great luck with availability at Saratoga Springs and Old Key West. These are large, DVC only properties and we're usually able to get a room at one of those if we can't book anywhere else.
As DVC members, you'll definitely want to work on planning out your trips as far in advance as the scheme allows. You may or may not have good luck if you're booking a last minute trip. We've usually been able to make it work but haven't always gotten our first choice.
The Benefits of DVC membership
A bigger, better, room
DVC Deluxe Villas offer more space and amenities that your standard hotel room.
Deluxe Villas come in studios, one, two, and three bedrooms. There are also stand-alone luxe accommodations such as the Cabins at Copper Creek or the over water bungalows at the Polynesian.
You'll need to purchase the amount of points that will give you the space you need. If you're a family of six, you're not going to want to only buy enough points to stay in a Deluxe Studio.
We are a family of four and we usually stay in a one bedroom Deluxe Villa. This offers us a bedroom (with a door) and a sleeper sofa for the kids. We also have a full kitchen and a washer and dryer.
Two and three bedrooms have the same features with more space and additional bedrooms and bathrooms. The Deluxe Studios are larger than the standard hotel room with a mini fridge, wet bar, microwave, and toaster. You don't have a washer and dryer in your room but you will have access to a washer and dryer. Deluxe studios will have queen beds. All other Deluxe villas have king sized beds, which I really like.
DVC Villas are definitely an upgrade from a standard hotel room, even at the Deluxe resort level.
Access to DVC Member Services
DVC Member Services offers vacation planning assistance if you need it, to include help with flights, car rentals, room requests and priority seating for meals. I consider myself as very knowledgeable on all things Disney but the DVC Members Services peeps know way more than I do and they're able to answer questions or make suggestions that can help me plan my best trip.
Grocery Delivery
You can also arrange for groceries to be delivered to your room via Member Services, although in this day and age, most people use Shipt, Instacart, or Amazon. Ordering through the DVC gets your food IN to your room. Ordering through other delivery services get your food to the concierge and you have to arrange for them to deliver it…which isn't a difficult process at all. Still, if you want to walk into your room and have milk in your fridge, as a DVC member, you can.
Pool Hopping
Members also have pool-hopping privileges at Walt Disney World. That means you can use a pool at a resort you're not staying at. There are some exceptions and exclusions so check with the concierge or a cast member if you want to pool hop.
Honestly, I've never been tempted to pool hop. All of the Deluxe resorts have more than one pool and there will be one feature pool which will have a slide, hot tub, bar, and activities for the kids. Although I definitely have my favorite Disney World pools, I've never been disappointed with any of the pools in the Deluxe level resort and I have never been motivated to leave my resort to go to another pool.
DVC Discounts
DVC members also get discounts on golf, merchandise, and annual passes. You can also get dining discounts at certain locations and Disney Quest and Disney Water Parks. You may also get early registration access to runDisney events and discounts on Disney's special events and parties.
There is NO discount on regular Disney Park tickets.
My best advice is to pop that card out anytime you're buying anything and ask if you get a discount. It does not hurt to ask.
When I attended the Senses of Africa Breakfast at Disney's Animal Kingdom Lodge, which is breakfast and a private tour of the savanna. This is a luxury, special occasion experience and because I asked about DVC member discounts, I was able to get 20 percent off. Winning.
Disney Files Magazine
Join DVC and receive Disney Files magazine. We've really enjoyed reading Disney Files because it's not only member news but news on what's new and hot in the Disney family, to include movies. It's been key in helping us plan our trips.
DVC Member Lounges
There are also two member lounges at Disney World, one inside Epcot and one at Disney's Contemporary Resort Bay Lake Tower. Both lounges offer complimentary soft drinks and WiFi and the one in the Contemporary has an awesome view of the fireworks at Magic Kingdom.
Member-Only Events and Merchandise
There are also other members only events offered throughout the year, including Members Only Cruises. Obviously, these are exclusive events that come with a price tag and not free events, but in my short experience as a DVC member, I'm definitely feeling the love on exclusive opportunities that the average visitor doesn't get.
What's different about a DVC stay?
A DVC stay works a little bit differently than a regularly booked Walt Disney World Resort hotel stay. Also to note, there are some resorts that are designated DVC resorts, which means there will only be Deluxe Villas at that particular property. Examples of this are Disney's Riviera Resort, Disney's Saratoga Springs Resort and Spa and Disney's Old Key West Resort.
Booking
You won't book your room through the regular Walt Disney World website. There's a special DVC member's portal where you'll see availability and book your stay. Once you've done that, you'll be able to link your reservation in My Disney Experience so it shows up in your plans and connects to your MagicBands, if you have them.
Housekeeping
Housekeeping services are a little different at DVC properties. You don't get the same daily "mousekeeping" service that you do in a hotel room. You get a "trash and tidy" every four days, which is fine with us. Since you're in an apartment/home-like setting, you don't really need housekeeping service like you would in a hotel room. There also are washers and dryers in all units except for the studios (washer and dryers are available on site for studios, just not in your room) so you can wash your towels if you need to.
My Best and Most Important Disney Vacation Club 101 Advice?
Take your time, do your research and don't make an impulse purchase…unless you're in the habit of making impulse purchase that are in the $20K+ range.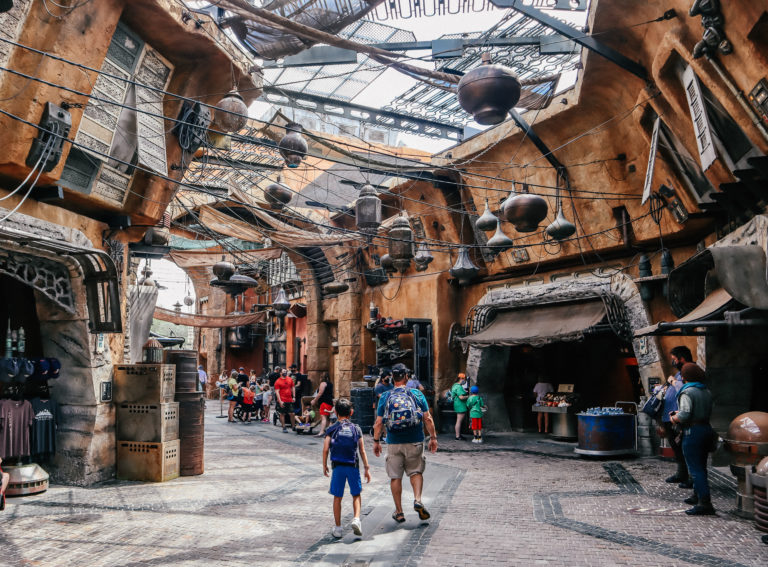 You'll see people in the Disney Parks, in the resorts, and on the Disney Cruise Ships offering to give you a presentation on the Disney Vacation Club or even take you to tour a property. You might be offered incentives in exchange for your attention.
While you won't find obnoxiously high-pressure sales tactics from a Disney Cast Member (yep, your sales person is a Cast Member), understand their ultimate goal is to get you to buy into the Disney Vacation Club.
You're in a place that already makes you happy and you're probably relaxed and open to listening to how you could get yourself more time there. I get it.
While there's nothing wrong with going to a presentation to get more info about the DVC – that's why they exist – if you're seriously considering membership read up on the process, as you are now with my Disney Vacation Club 101, before you buy.
Do your homework and don't walk into a presentation or a tour without some idea of what you could be signing up for in the moment.
One thing the Disney Vacation Club sales staff are NOT going to do is to tag team you or to tell you the offer is only good right then and there. If you want some time to consider whether membership is the right thing for your family, you'll get that time.
Points do go up over time but they're not going to make you a great offer that's only good for five minutes to try and force a quick, emotional sale. This is Disney and they don't do that.
Want to read more? Check out my Disney archives.