The Difference Between Value, Moderate, and Deluxe Resorts at Walt Disney World
One of the most-asked questions I get about Walt Disney World is "What's the different between the Value, Moderate, and Deluxe resorts at Walt Disney World and where should I stay?" I am here to answer that question.
Before you get to the question of what level of Walt Disney World Resort hotel to stay in you will first have to decide whether you are going to stay on or off property. If you decide to stay on property, that's when the choices really begin. There are three tiers of hotels at Disney World: Value, Moderate and Deluxe. Since I know it can be kind of overwhelming so I'm breaking down the difference between Value, Moderate and Deluxe Resorts at Disney World.
This post contains affiliate links.
The Difference Between Value, Moderate, and Deluxe Resorts at Disney World
I know families have lots of different budgets and spending styles for a Disney World vacation and there is no one size fits all. Where you stay is one of the biggest cost variables when you're planning your trip to the most magical place on earth so it's an important piece of the puzzle.
I have stayed on property and off property. I've stayed at all three levels of Walt Disney World Resort: value, moderate, and deluxe, so let's get into the differences between those three tiers.
Pricing differences between Value, Moderate and Deluxe
Because that's what you really want to know!
Please keep in mind, this is a guide and pricing may vary but this will give you a pretty sound estimate of what you are going to spend at each level:
Value: $120 a night – $220 a night (with the exception of Family Suites which are usually around $300 – $450)
Moderate Resorts – $220 a night – $350 a night
Deluxe Resorts- $400 – $1000+ depending on resort and room category
Things like club level access, preferred rooms and room views impact pricing but that's a basic frame of reference to start you off as you plan your vacation budget.
Now we can talk about what's different at each of these levels.
Use a Disney Vacation Planner!
A Disney Vacation Planner can help you break it down, tell you about available specials and recommend what's right for your family based on your needs and budget.
I recommend Get Away Today for Walt Disney World and Disneyland California bookings.
1. Value Resorts
Value resorts are perfect for families on a budget. These rooms will be the most affordable rooms at Walt Disney World. Value resorts include:
Disney's All Star Movies Resort
Disney's All Star Music Resort
Disney's Art of Animation Resort
Features of value resorts include:
Outside corridor rooms. With the exception of the family suites at Art of Amination, Disney value resorts are motel style.
In the past, value resorts have had double beds instead of queen beds but most of these resorts have been refurbished (or are currently being refurbished) and offer queen beds. If you're not OK sleeping in a double bed or if you're taller, definitely make you know what kind of bed your room has before you book.
Larger than life Disney characters. The value resorts are really fun for kids because of this. There is absolutely no doubt where you are and kids love seeing their favorites.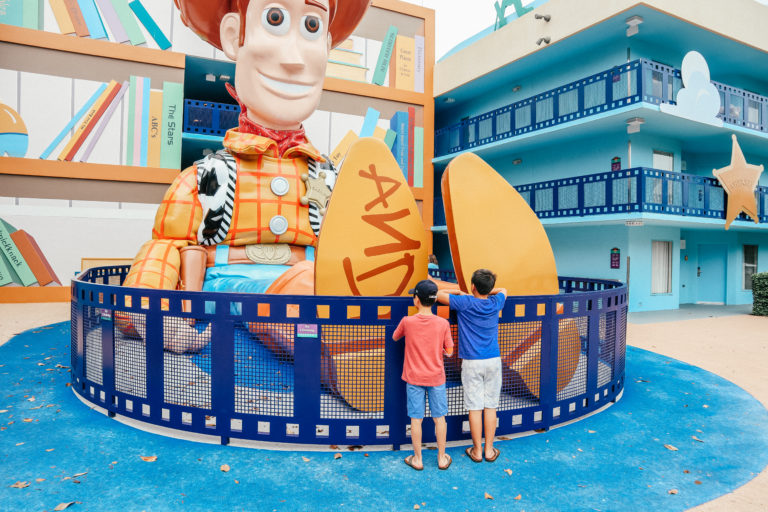 Centrally located pool without a slide. That's not to say the pools at the value resorts aren't fun or that they're not great pools but if lack of a slide is a deal breaker, you might want to consider moving up. The Big Blue Pool at Art of Amination consistently appears on lists of best pools at Walt Disney World – there's music piped in under water!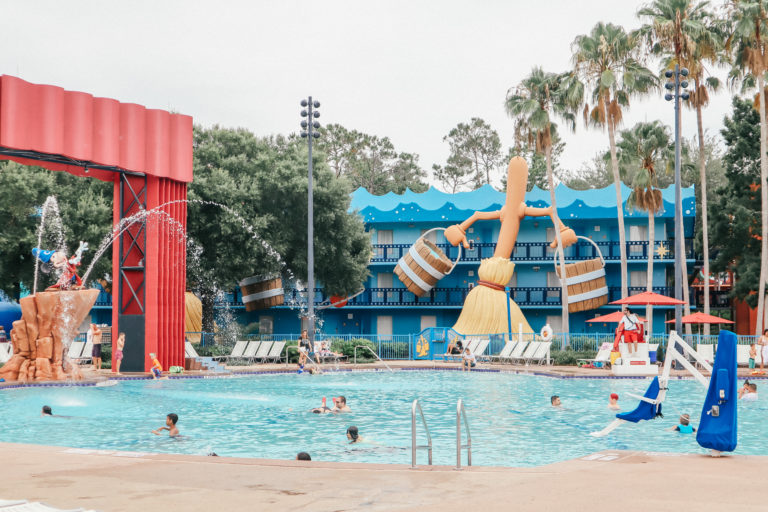 Quick service/food court style dining. No table service dining or lounges, although you may find poolside bars.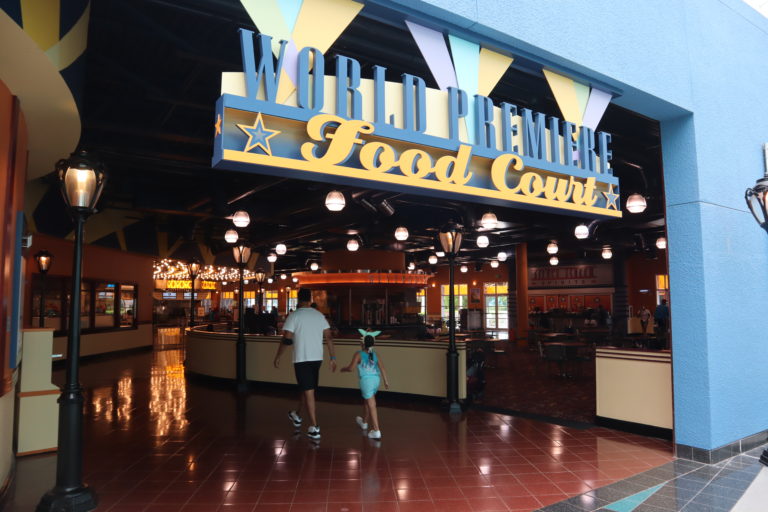 Bus or Skyliner transportation to the parks. The new Skyliner (opened in 2019) transports guests from Art of Animation and Pop Century to EPCOT and Disney's Hollywood Studios. Value resorts are the furthest, physical distance from the park.
The rooms at this level are smaller than what you'll find in the Moderate and Deluxe Walt Disney World Resorts, although there are suite options if you need more room. The family suites at Disney's Art of Animation Resort are very popular.
We stayed recently at Disney's All Star Movie Resort (All Star Sports and All Star Music are currently closed but when they open they rooms should be identical to what you see below) and liked the newly updated rooms with a murphy bed.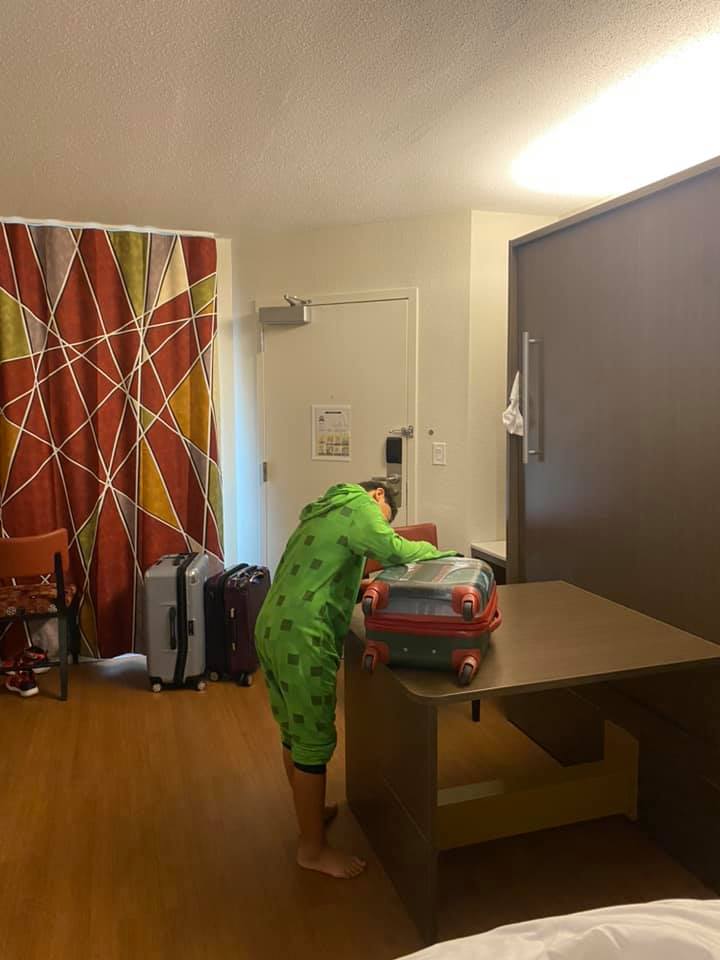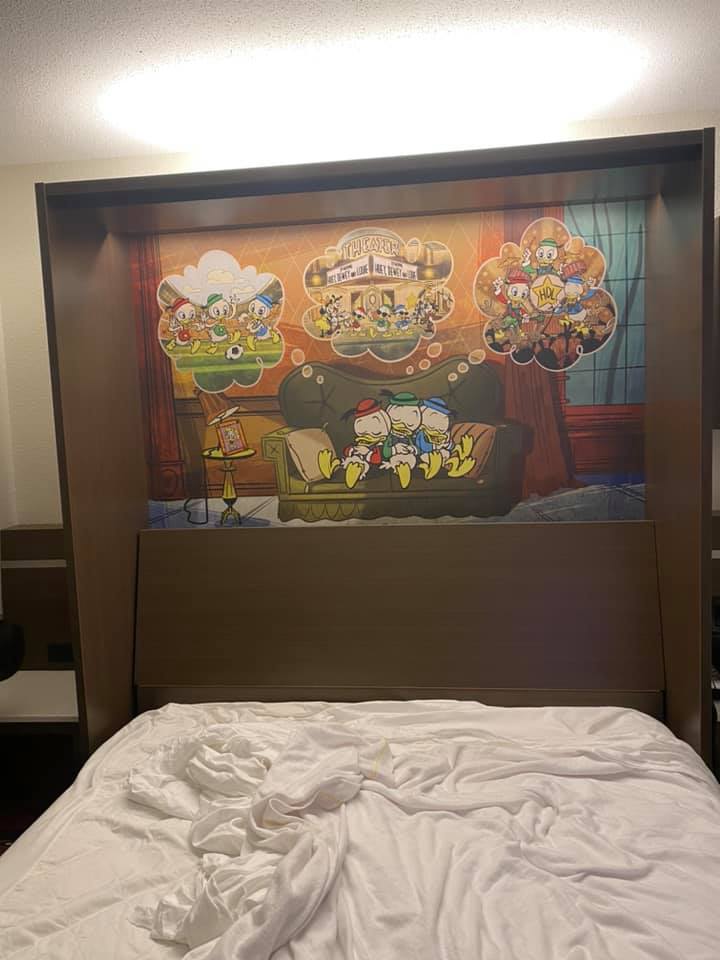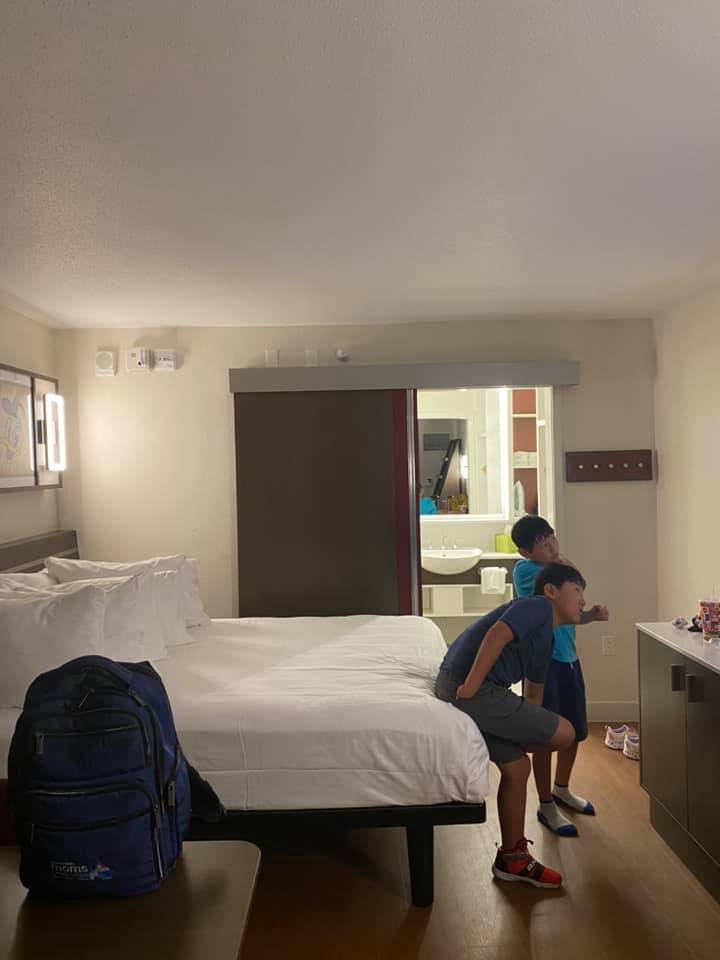 Why stay at a Value Resort?
You're on a budget.
Resort amenities aren't important. You're just there to sleep and don't care as much what your room looks like as long as it is clean and comfortable.
You're planning a short vacation and/or you're spending most of your time in the parks.
Your kids will LOVE staying here. Larger than life sculptures of beloved Disney favorites are going to wow your kids way more than subtle and fun-to-discover theming.
Related reading: The Gran Destino Tower at Disney's Coronado Springs – The moderate that feels like a deluxe
2. Moderate Resorts
As you'd expect, moderate resorts are at the middle-of-the-road price point. If you have a little more room in your budget and want a slightly larger room and some extra amenities, consider a moderate resort.
Moderate resorts include:
Disney's Caribbean Beach Resort
Disney's Coronado Springs Resort (Including the Gran Destino Tower)
Disney's Fort Wilderness Resort and Campgrounds
Disney's Port Orleans Resort – French Quarter
Disney's Port Orleans Resort – Riverside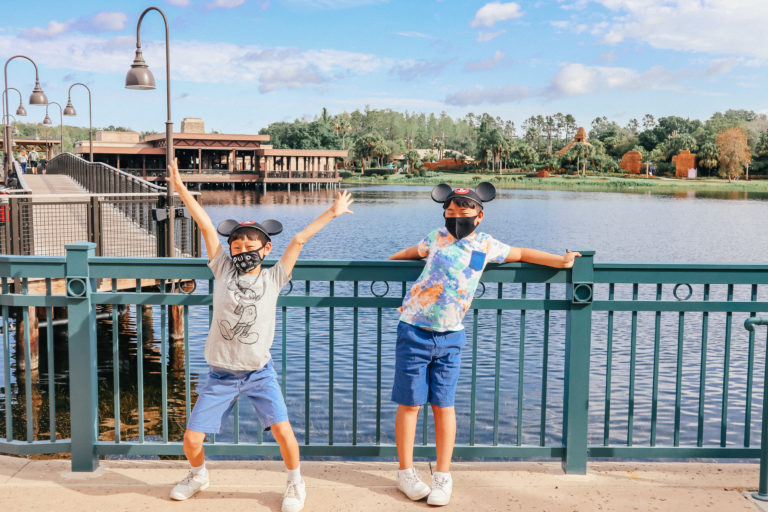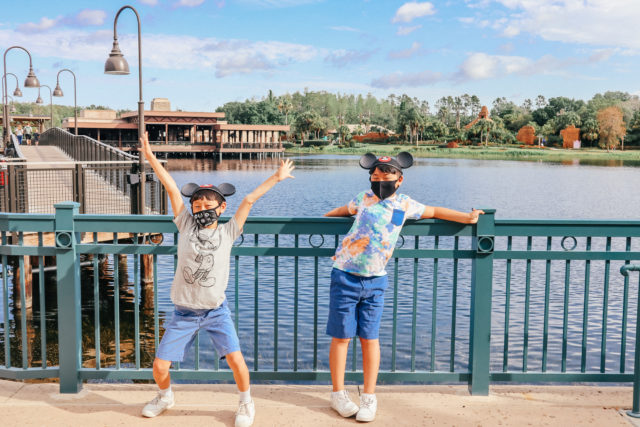 Features of Moderate Resorts Include:
Rooms that open to the outside. One exception to that is the Gran Destino Tower at Disney's Coronado Springs, which has inside corridor rooms.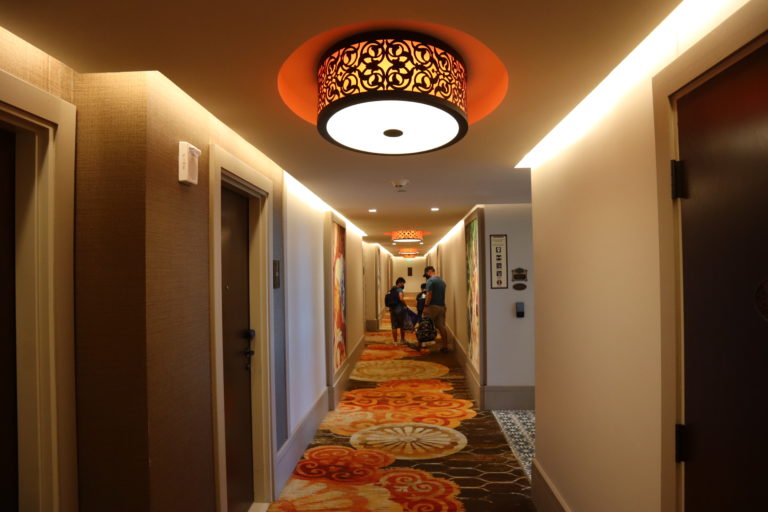 More adult and extensive theming. The moderate resorts tend to be more sprawling and may be situated around a lake or other water feature. If details are important or if you enjoy a good back story, you might find the price increase to be worth it.
Slightly larger rooms, more comfortable beds and better quality bed linens.
All rooms will have queen beds and some have king bed options.
Some rooms will sleep five.
Sit down restaurants, bars and lounges consistent with the theming of the resort. Moderate resorts also have food court/quick service style dining in addition to the table service restaurants, so you have more options.
Centrally located pool with a water slide and spa/hot tub. Many moderate resorts will also offer additional pools.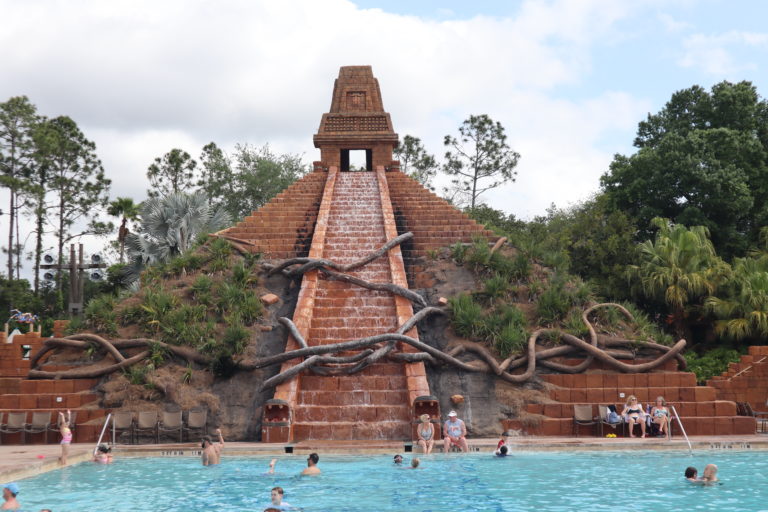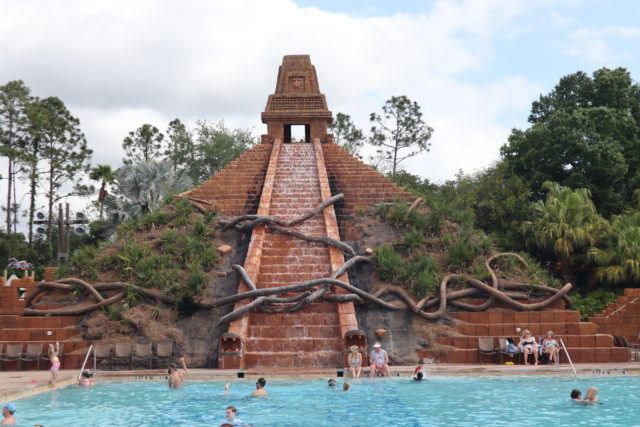 Bus or Skyliner service to the parks. Moderate resorts are closer to the parks than value resorts, making transportation time a little bit faster.
Why stay at a Moderate Resort?
Resort amenities are important to you.
You have a little extra room in your budget but perhaps not enough room to jump up to Deluxe.
You have a larger family.
You want a little more of a upscale experience.
You plan to have downtime at your resort or non-park day.
Also, Caribbean Beach and Port Orleans Riverside have rooms that can accommodate a family of five, making this the best value for a larger family. Port Orleans Riverside also features the incredibly themed Royal Guest Rooms while Caribbean Beach boasts the Pirate theme rooms.
I think Moderate Resorts are a great compromise when you want something a little above what the Value Resorts offer but aren't ready to make that major jump up to a Deluxe Resort. It's a relatively small increase to go from Value to Moderate but a bigger jump to go all the way up.
3. Deluxe Resorts
As you'd expect, the Deluxe Resorts are at the tip top end of the price spectrum. You'll find more extensive, immersive theming, more dining options, to include character dining, and some even have spas and fitness centers.
Even if you opt not to stay in a deluxe level resort, they're very fun to explore. You don't have to be a registered guest to check out the lobbies, restaurants and lounges. In most instances you do have to be a registered guest to use the pool.
Deluxe Resorts Include:
Disney's Grand Floridian Resort & Spa
Disney's Polynesian Village Resort
Disney's Contemporary Resort
Disney's Animal Kingdom Lodge
Disney's Beach Club Resort
Disney's Yacht Club Resort
Disney's Boardwalk Inn
Disney's Wilderness Lodge
Features of a Deluxe Resort Include:
Inside corridor rooms.
Many more dining options. A Deluxe Resort will have sit-down and quick service dining as well as signature dining and character dining. You'll find lounges, bars, ice cream parlors and tea rooms. Not all resorts will have everything and the dining options are tied to the resort's theme, such as the Pineapple Lanai at Disney's Polynesian Village Resort. Most deluxe resorts also offer character dining. Even if you don't stay in a deluxe resort, there are so many fun dining options. You don't need to be a guest at that resort to eat or have drinks, but I do recommend dining reservations.
More extensive theming. Deluxe resorts really tell a story and that's evident in the lobby and room decor as well as the outdoor areas.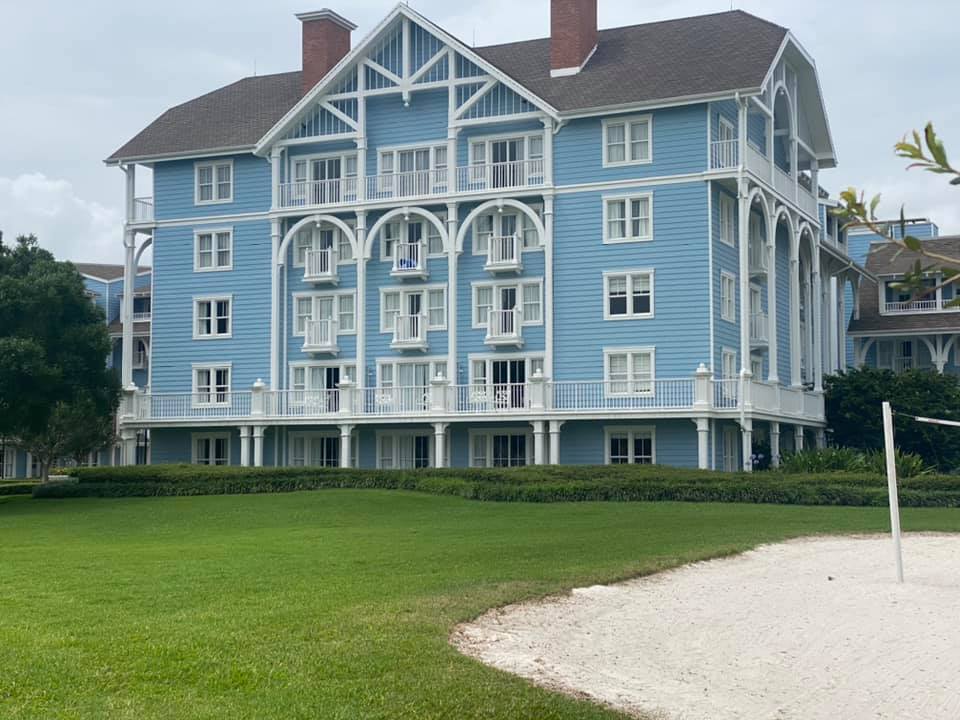 Larger, more extensively themed pools with water features. More choices in pools per resort.
More extensive amenities, such as gyms and spas.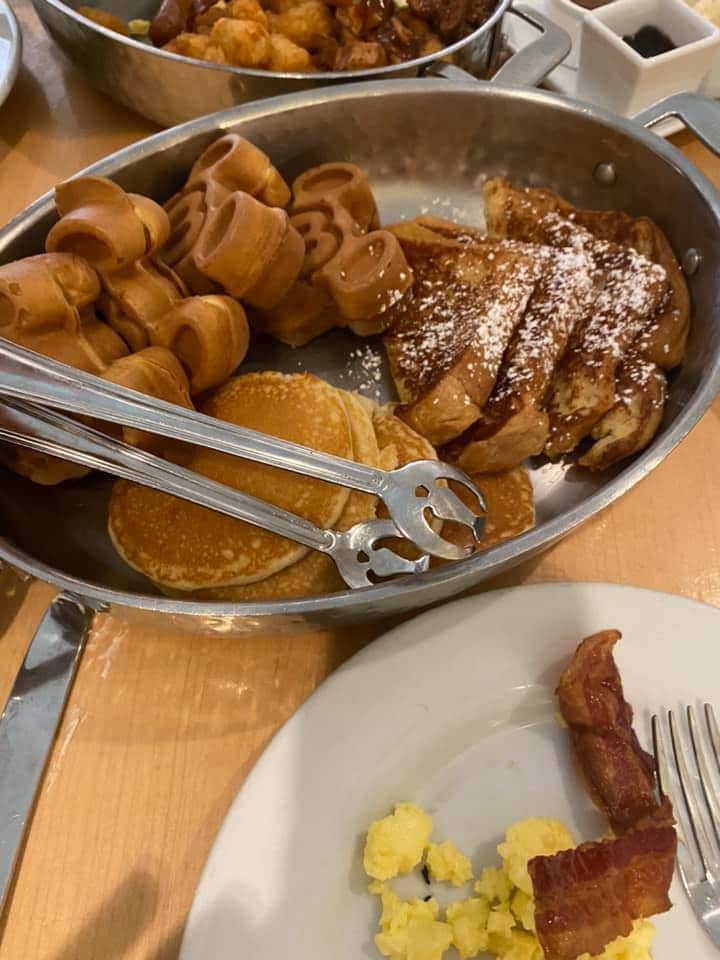 Larger, more luxuriously appointed rooms with upscale bedding.
Deluxe resorts will have larger and more luxuriously appointed rooms, more on-site amenities and activities, such as gyms and spas.
Deluxe resorts are closer to the parks, cutting down your transportation time. You'll also have at least one transportation option besides the buses. Disney's Animal Kingdom Lodge is the exception to both of these. It sits a little bit away from the other resorts and the only Walt Disney World transportation to the parks is a bus. Also, staying in a Monorail Resort (Grand Floridian, Contemporary, Polynesian) may be easier if you use a stroller. You can push the stroller onto the monorail or walk right into Epcot. This is much easier than folding a stroller or carrying your sleeping child.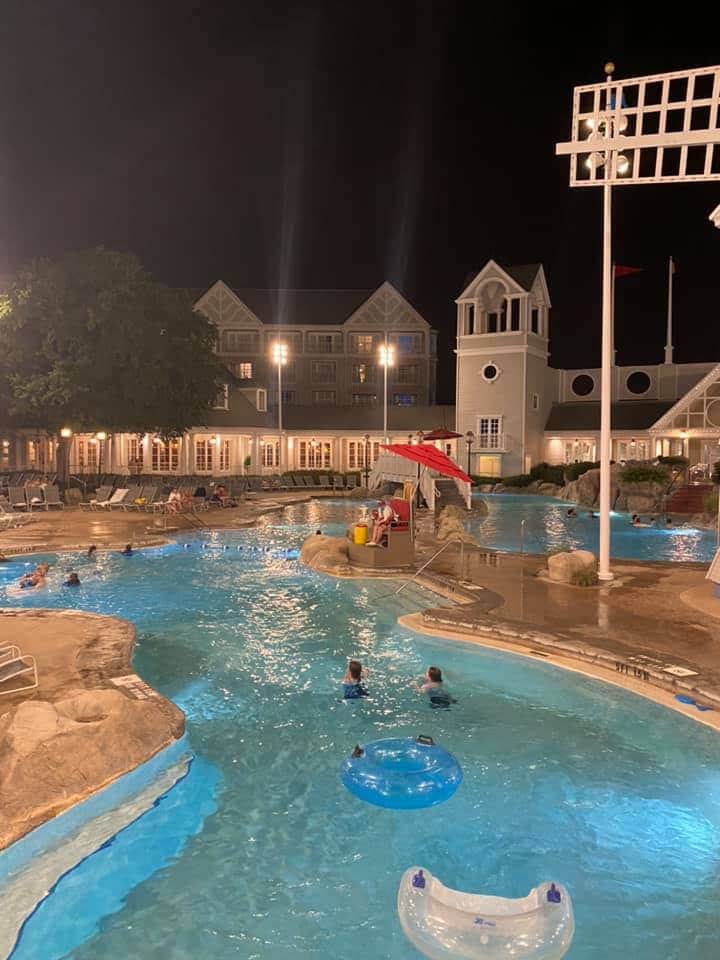 Why stay in a Deluxe Resort?
You have a larger budget.
Luxury accommodations are important to you.
You want to splurge – this is a great way to celebrate a special occasion.
You plan to spend more time at the resort and less time in the parks. If you're going to be hitting the parks for 8-10 hours a day and just want someplace to shower and sleep, a Deluxe Resort price tag might not make sense. However, the resorts at this level are so wonderful, you'll find yourself scheduling downtime just to enjoy them.
I think deluxe resorts are great for multi generational or multi family vacations, provided everyone is comfortable with the price point. If you've got older adults or moms with babies or anyone else who wants to hang back at the resort versus party hearty in the parks, a deluxe resort offers lots of comfort and activity choices.
4. Deluxe Villas
If you're looking for the ultimate in amenities and space, a Deluxe Villa might be for you. Deluxe Villas are part of the Disney Vacation Club. You do not have to be a DVC member to book in this category.
Here' s a list of the resorts offering deluxe villas:
Bay Lake Tower at Disney's Contemporary Resort
Boulder Ridge Villas at Disney's Wilderness Lodge
Copper Creek Cabins & Villas at Disney's Wilderness Lodge
Disney's Animal Kingdom Vilas – Jambo House
Disney's Animal Kingdom Villas – Kidani Village
Disney's Beach Club Villas
Disney's Boardwalk Villas
Disney's Old Key West Resort
Disney's Polynesian Villas and Bungalows
Disney's Riviera Resort
Disney's Saratoga Springs Resort
The Villas at Disney's Grand Floridian Resort & Spa
Members get first dibs on reservations but these villas are routinely released to the general public and you can reserve them on Disney World's reservations website just like any other resort hotel room.
For an in-depth look at one of the Deluxe Villas at Disney's Animal Kingdom Lodge, read here.
A deluxe villa comes in 1, 2 or 3 bedroom. There's also a deluxe studio, which is larger than a standard hotel room with some extra amenities. You can also book larger, standalone accommodations such as the bungalows at the Polynesian and the cabins at the Copper Creek (Wilderness Lodge.)
A deluxe villa will have amenities such as a full kitchen, laundry facilities and living room space, jetted tubs, balcony or patio, and more. The deluxe studios have a wet bar with a mini fridge, coffee pot and toaster versus a full kitchen. We typically stay in a 1 bedroom villa and love it because the bedroom and living room are separate, giving us room to spread out plus privacy.
6. Free baggage transfers between the resorts
Can't choose? The good news is, you don't have to. You can do a multi-resort stay at Walt Disney World!
If you want the deluxe resort experience but don't have the budget to spend your entire vacation in one, you can break it up and move from resort to resort during your stay. You can also book a split reservation at resorts within the same category, just to have a change of scenery and experience a different resort – I think that's a lot of fun. Disney will even move your baggage from resort to resort, free of charge.
We typically stay at Deluxe Resorts. As Disney Vacation Club members, that is how our points are designed to be used. We'll often add on an extra day on either end of our typical annual stay and may choose another resort category for that.
What to choose?
I always recommend first time visitors stay on property, although with the exit of Disney's Magical Express, some of the partner resorts in the Disney Springs area, such as Hilton Bonnet Creek, are also worth a look.
If you're planning a trip to Walt Disney World, it's important to understand the difference between Value, Moderate, and Deluxe Resorts since this is going to account for so much of your trip budget. I hope I've helped break it down for you. Happy travel planning!
I recommend Get Away Today for Walt Disney World and Disneyland California bookings.
You might also like to read:
7 Reasons to use a Disney Vacation Planner
The Ultimate Disney Cruise Packing List
14 Things that are awesome about a Disney Cruise