Things to do in Lake Charles with Kids
(This post may contain affiliate links. Read my full disclosure.)
Lake Charles is Louisiana's playground and playgrounds are kid-friendly. Here are four things to do in Lake Charles with kids.
Things to do in Lake Charles with kids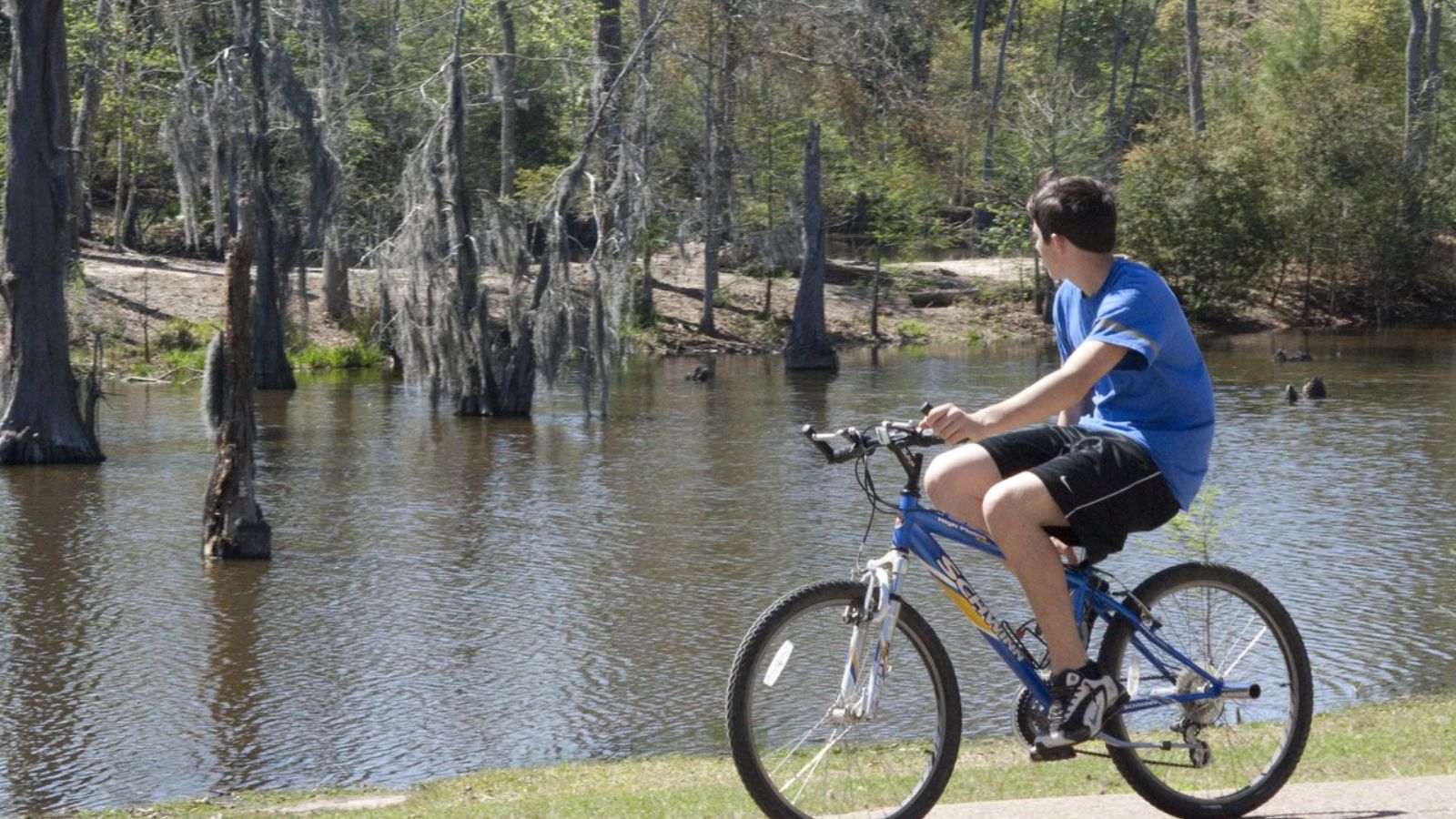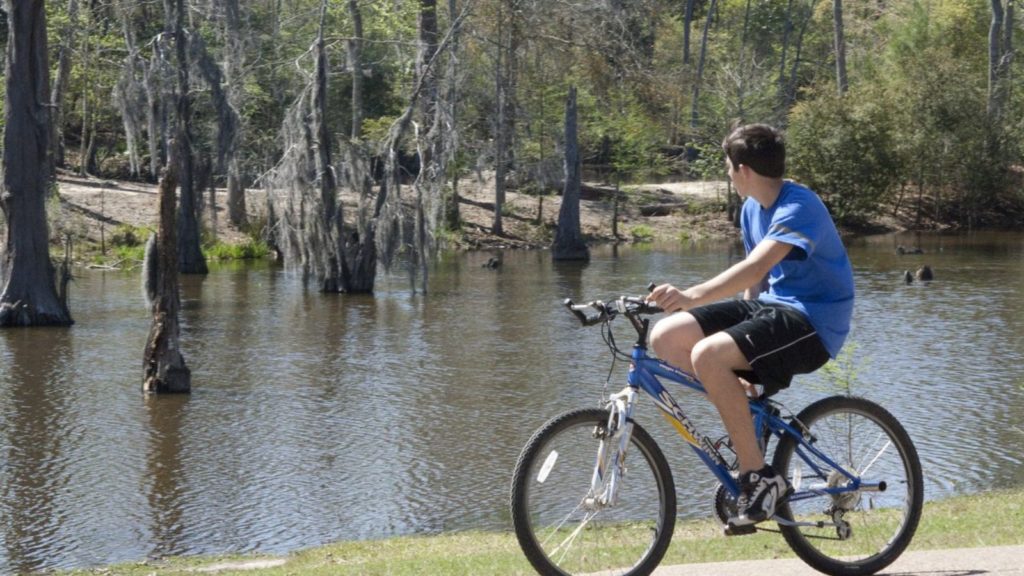 From outdoor spaces to resorts everybody loves to the best, kid-friendly Mardi Gras celebration, these things to do in Lake Charles with kids will tempt you to plan your trip to Louisiana's playground this summer.
Enjoy an epic pool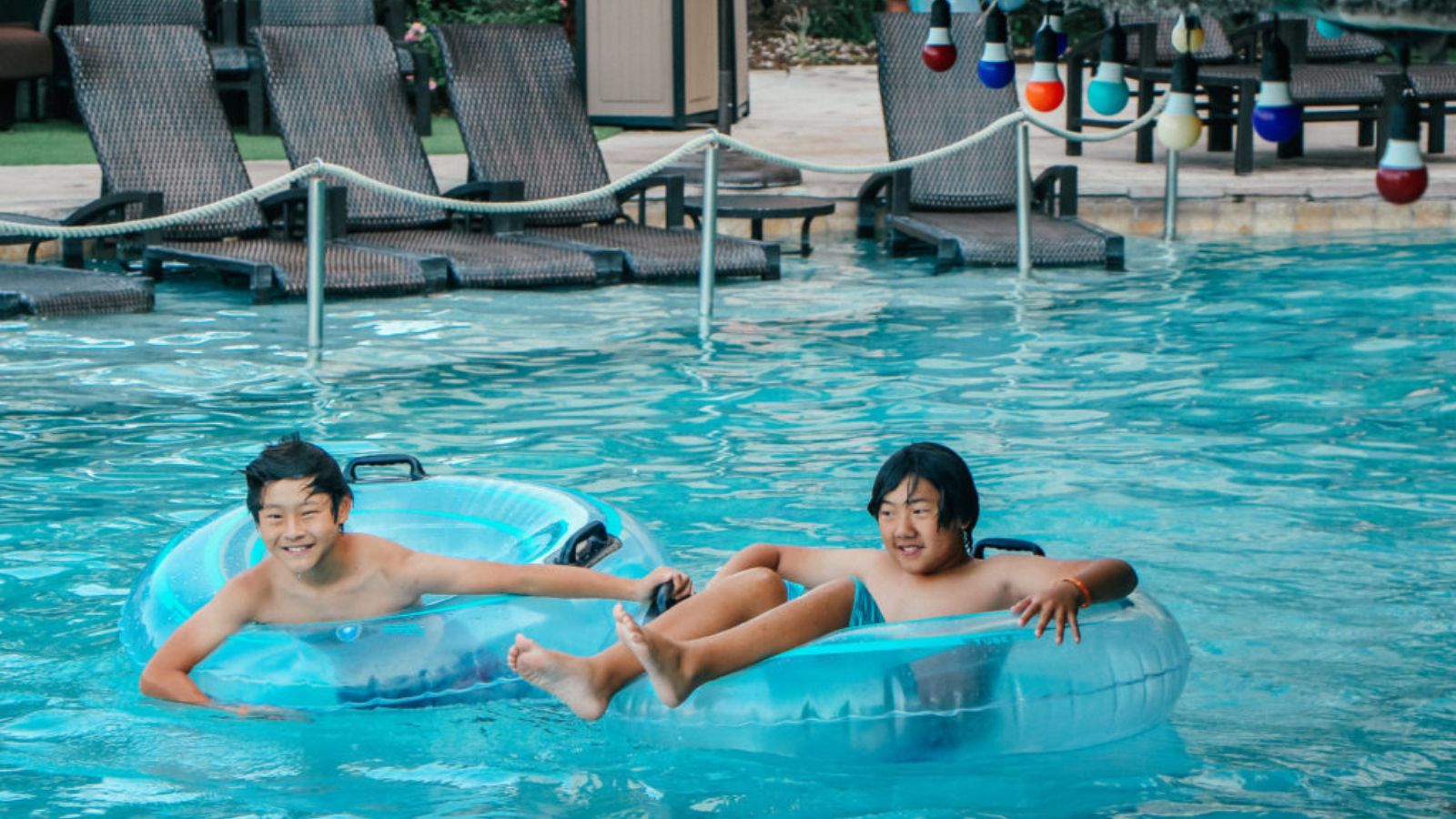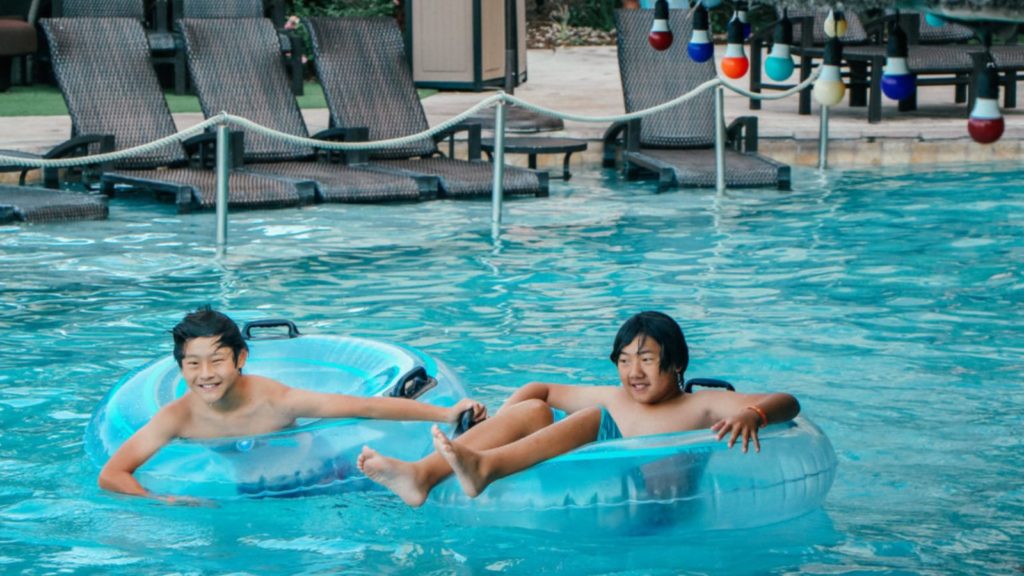 I've stayed at both Golden Nugget and L'Auberge and recommend selecting one of these resorts if you're traveling to Lake Charles with children. Both resorts have luxurious pool areas with lazy rivers that are great for families. Both properties have lots of seating and a pool bar/grill where you can get food and drinks.
I stayed at Golden Nugget as a solo traveler and L'Auberge with my kids. My kids loved the pool area at L'Auberge. My best advice is to go early, especially if you're going when the afternoon temperatures are high, which is most of the spring and summer in this neck of the woods. The pools are less crowded in the morning and there's a lot more shade. During the afternoon, it's harder to find a seat with any sort of shade. There are cabanas available to rent for an extra fee. Even on hot summer days, the shade of the building helps keep the pool area cool. After about noon, most of the seats are in the full sun. Go early if you can.
Lots of Family Friendly Amenities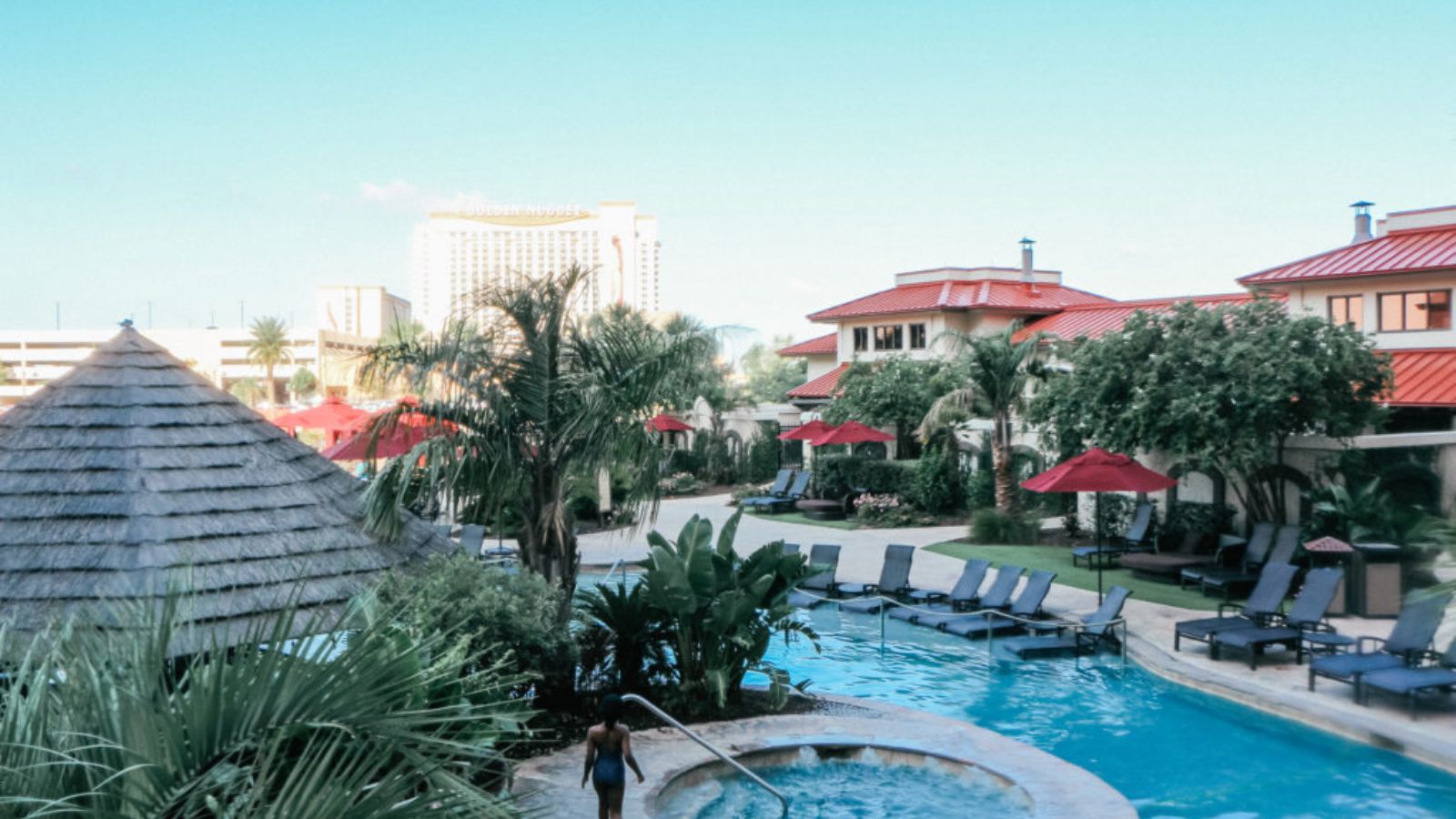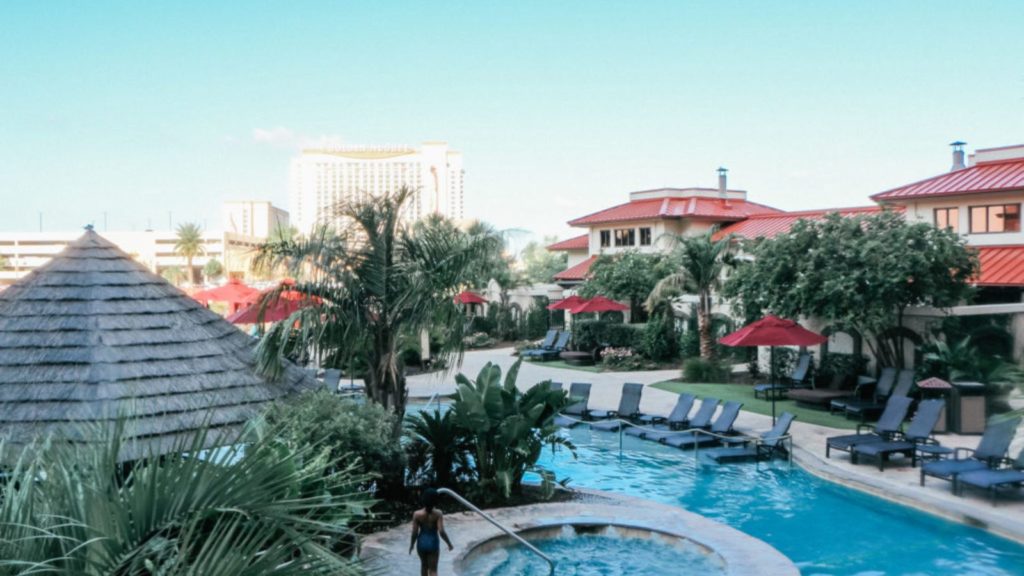 Both Golden Nugget and L'Auberge have lots of other amenities besides the pools. Both resorts have multiple dining options. We ate at Drago's Seafood Restaurant and Lillie's Asian Cuisine during our recent stay and enjoyed both, although they are on the higher end of the price spectrum. There's also a quick service place that serves breakfast, gelato, and grab and go offerings. You can also use the boardwalk to go between the resorts. Both resorts have casinos and L'Auberge has an adults-only burger place that but other than that, kids can enjoy the majority of places on both properties.
See Alligators on the Creole Nature Trail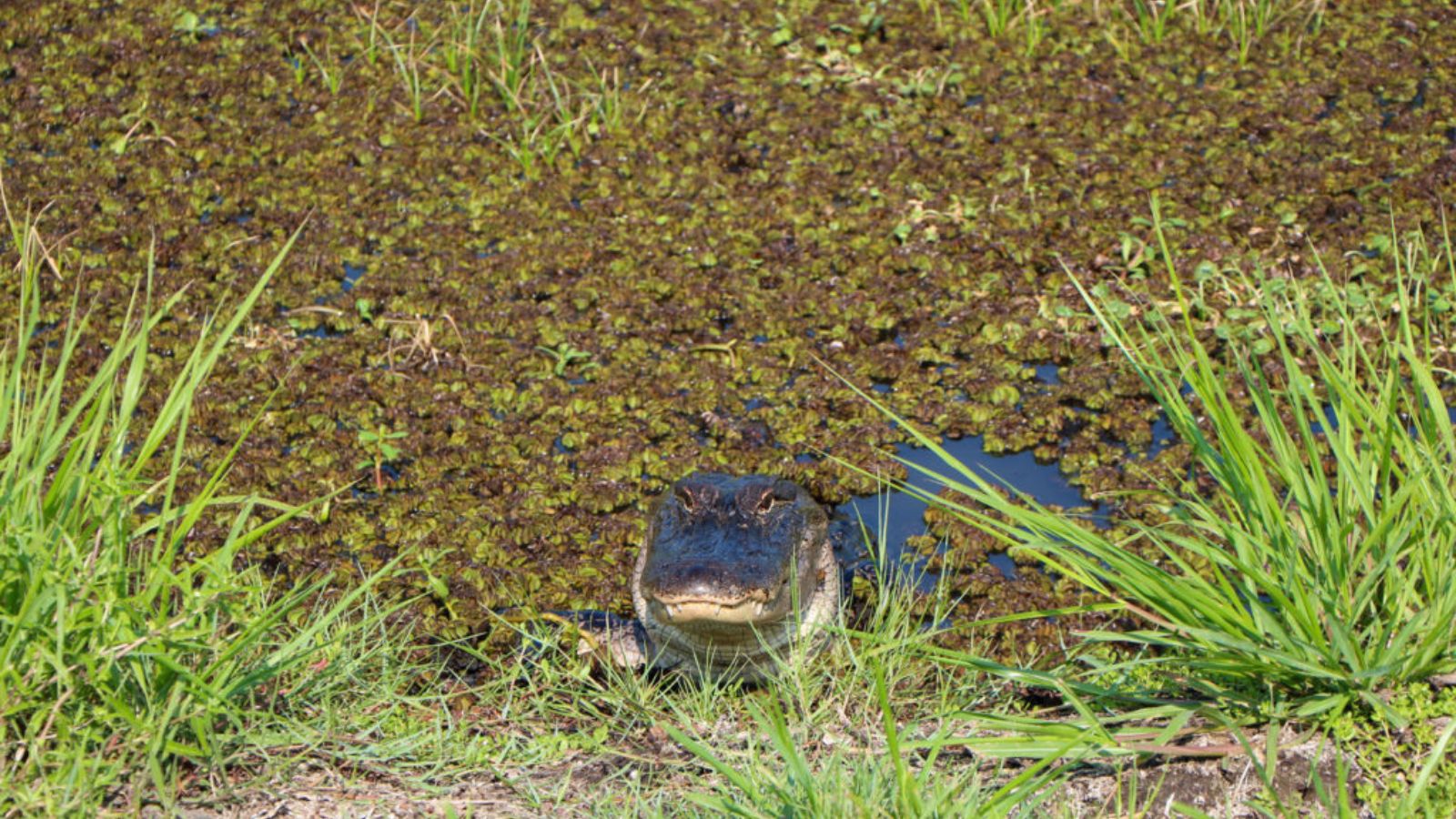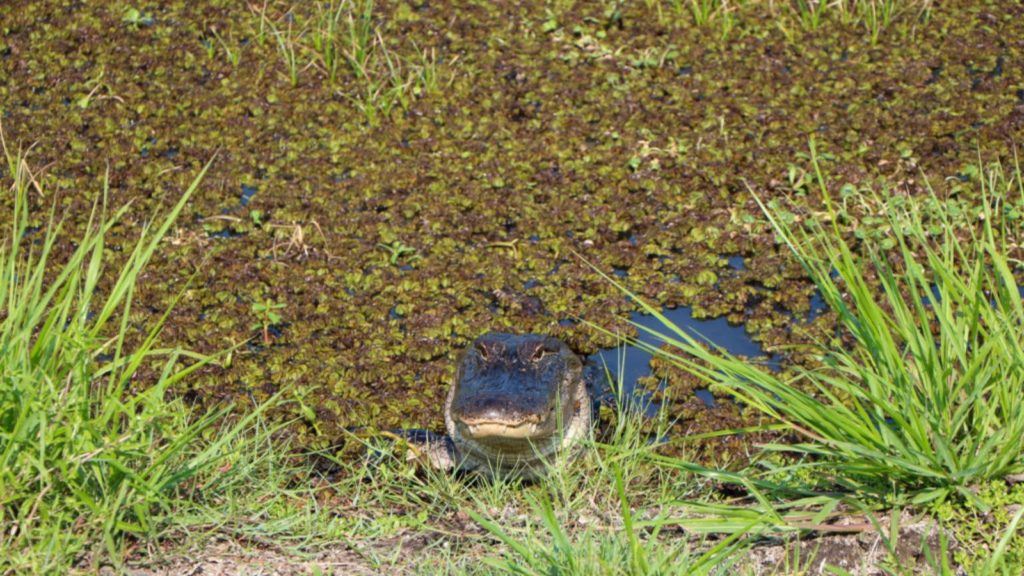 The Creole Nature Trail is Louisiana's outback. See wildlife (alligators and over 400 species of birds) in their unspoiled habitat and go shelling/crabbing along the beach.
I recommend beginning your adventure at the Creole Nature Trail Adventure Point (2740 Ruth Street Sulphur, LA 70665). This free interpretive center has hands-on displays that kids will love as well as exhibits (and staff) that give tips for navigating the trail, such as where to spot alligators and certain species of birds.
We enjoyed seeing the alligators from our car. Consider this your reminder not to feed wildlife, ever. I'm pretty sure we disappointed this big guy who slithered out of the water and stared at us rather expectantly.
Sam Houston Jones State Park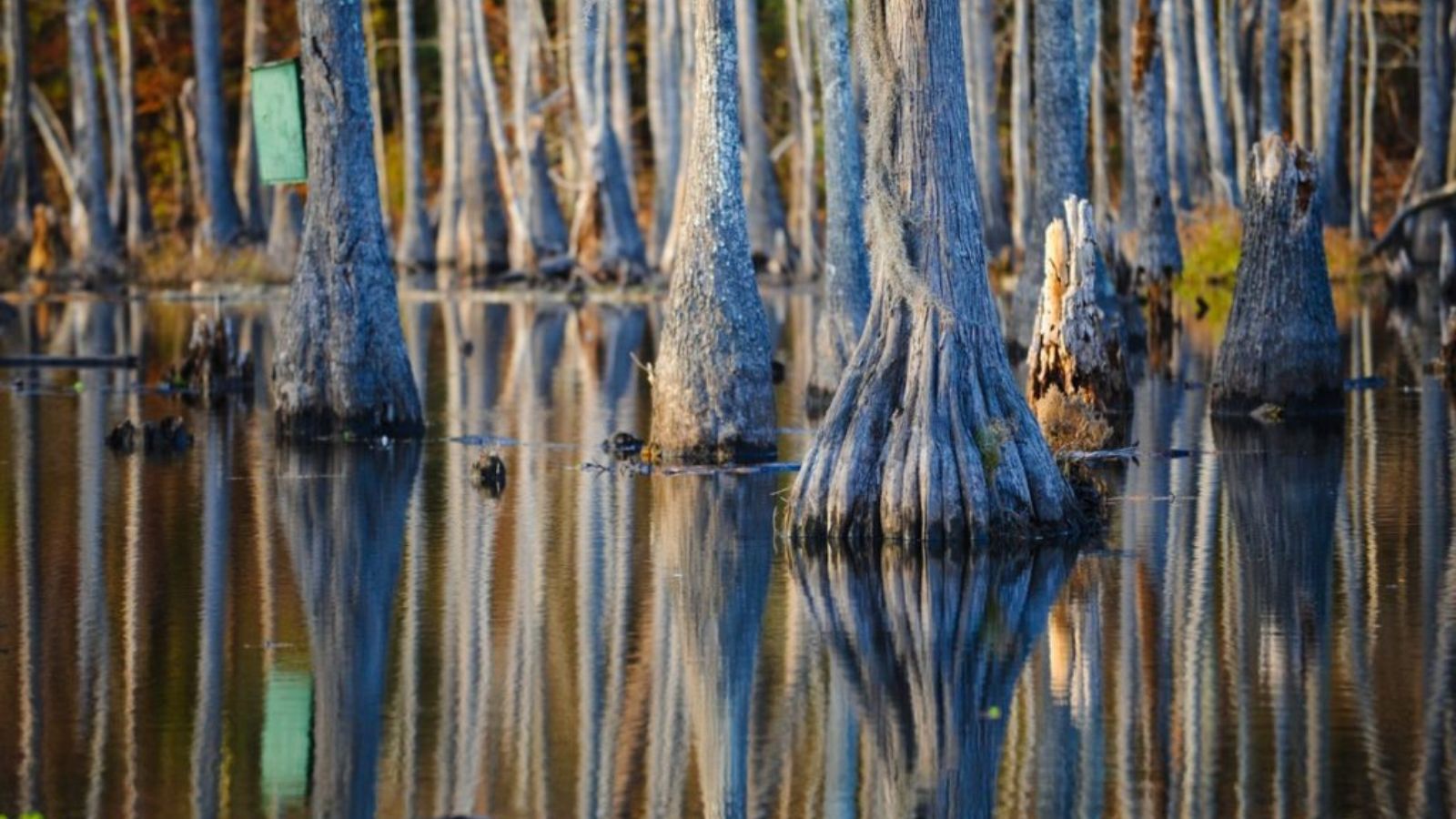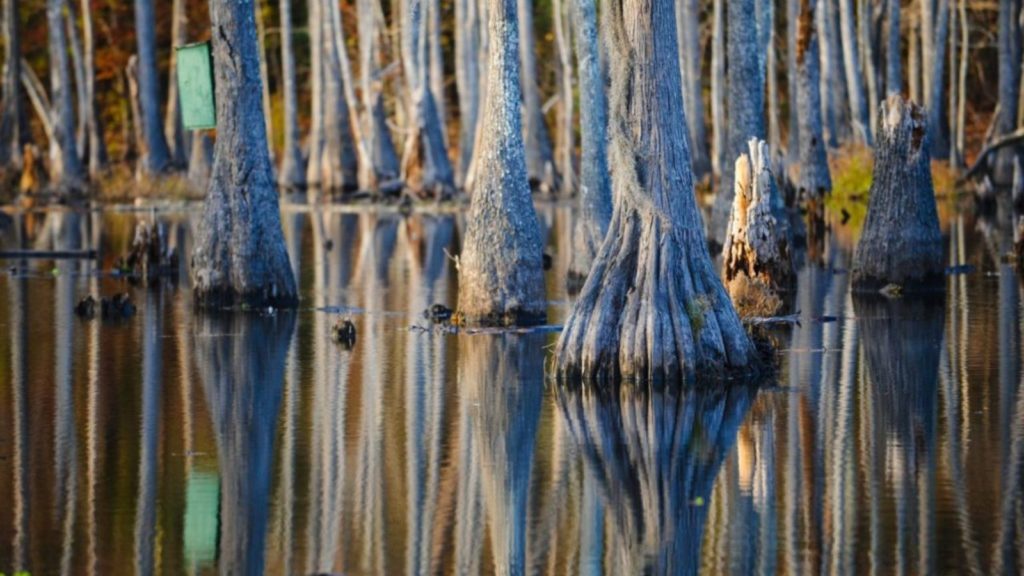 This Louisiana park has three hiking trails, glamping cabins, as well as opportunities for bird watching and boating.
If you have an active family, you'll definitely want to put this park on your list of places to explore with your kids.
Kid-Friendly Mardi Gras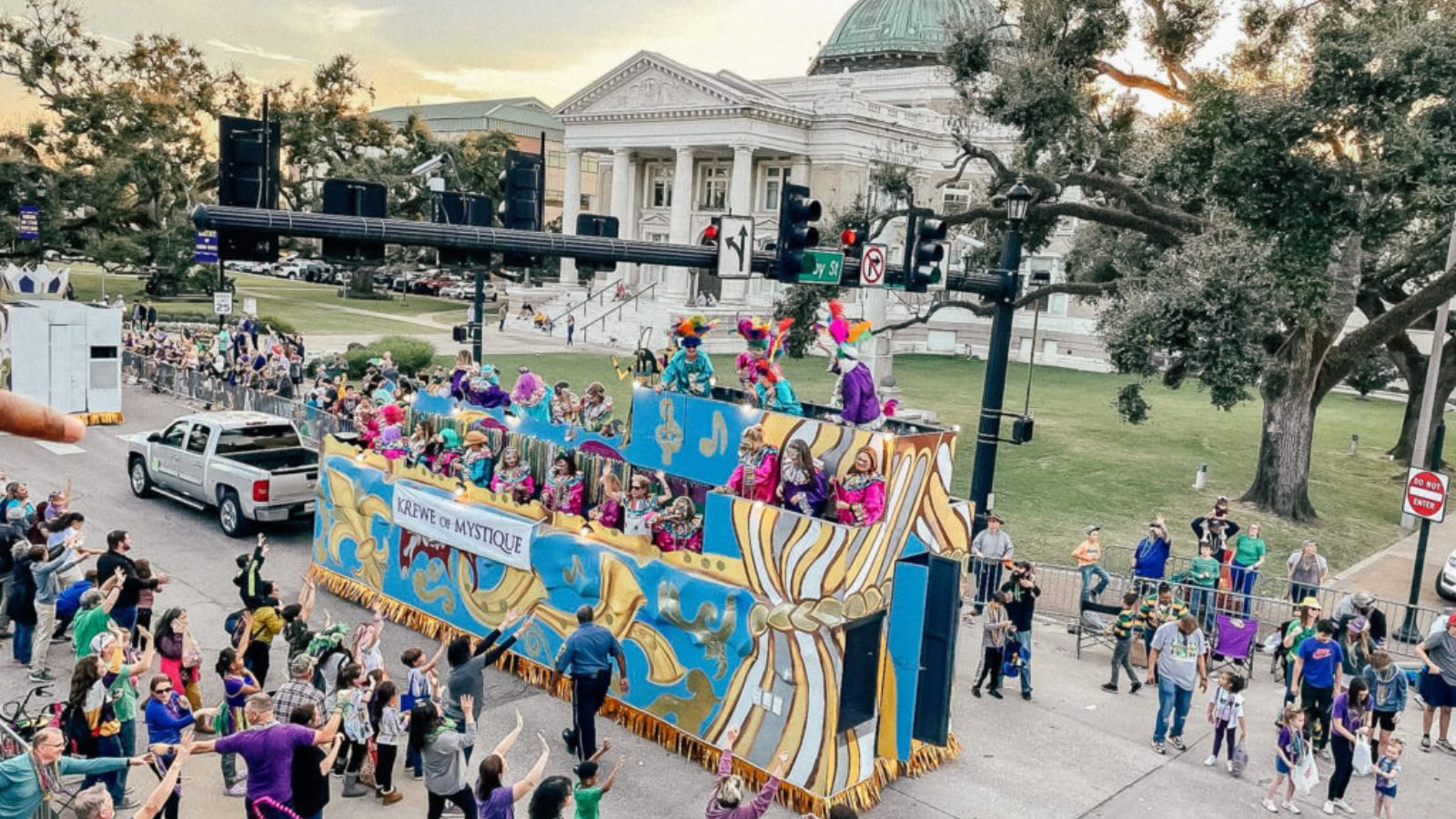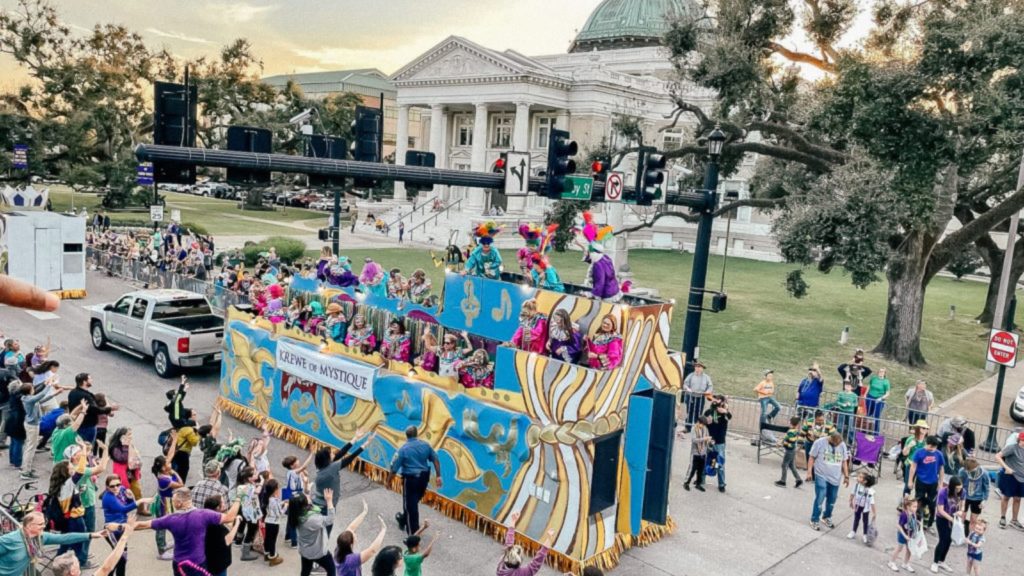 Most people view Mardi Gras celebrations as very adult-centered activities and while that can certainly be true, in Lake Charles, Mardi Gras is for everyone. I was the guest of Visit Lake Charles for Mardi Gras in 2022 and attended the Children's Parade, Iowa Chicken Run (pronounced EYE-OH-WAY) and the Krewe of Krewes Parade. The Children's Parade and the Iowa Chicken Run catered to kids and families and the Krewe of Krewes Parade, although in the evening, had lots of kids and was pretty "PG."
Don't be afraid to visit Lake Charles with kids during Mardi Gras season. Take a container to catch all the beads and enjoy celebrating with the locals. To keep up to date with future parade dates and routes, I recommend following this guide to Mardi Gras in Southwest Louisiana.
Check out Visit Lakes Charles for more trip planning inspiration.