Gran Destino Tower at Disney's Coronado Springs Resort
(This post may contain affiliate links. Read my full disclosure.)
.During our recent trip to Walt Disney World, we stayed in the new Gran Destino Tower at Disney's Coronado Springs Resort. The Gran Destino Tower opened in July 2019, so it's not new new but with the travel being slowed down a lot in 2020, it was new to us. Here's a look at this moderate level Walt Disney World Resort.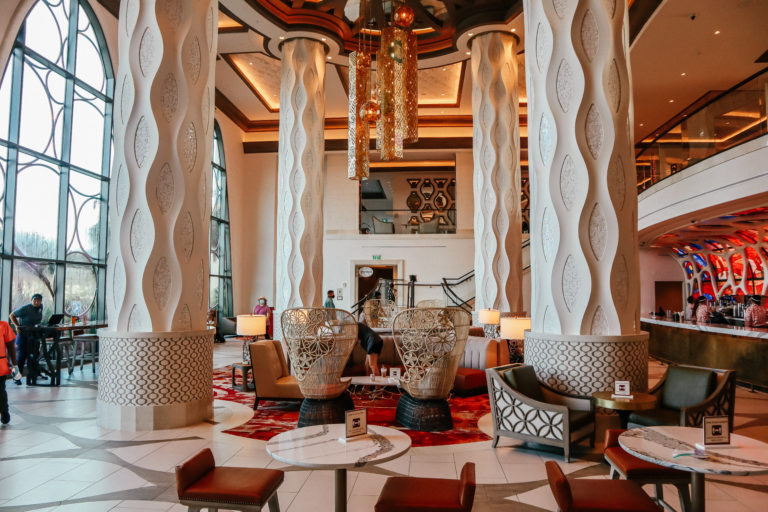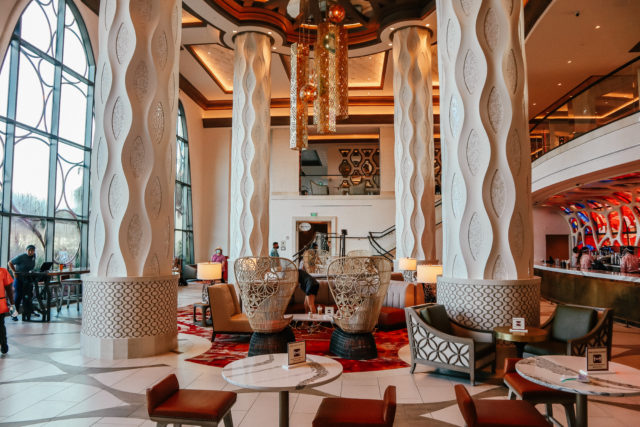 Gran Destino Tower at Disney's Coronado Springs Resort
Our March/April trip to Walt Disney World was in collaboration with Visit Florida and Traveling Mom.
Disney's Coronado Springs Resort has been around for a little while. The resort was under renovation when family and I stayed here in 2018. We were so excited to return.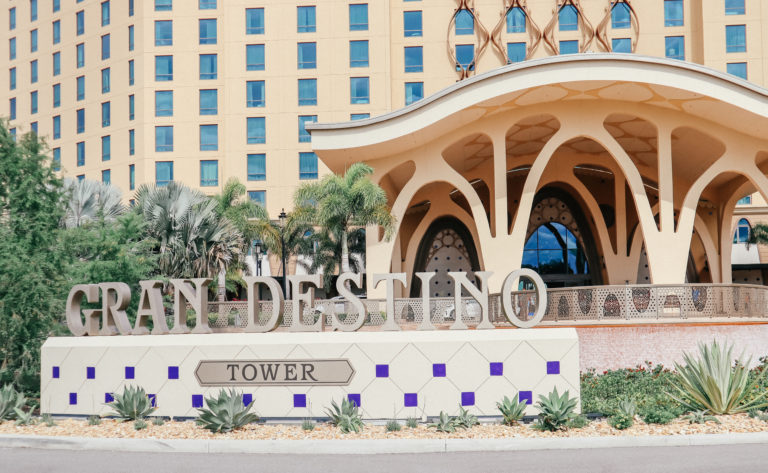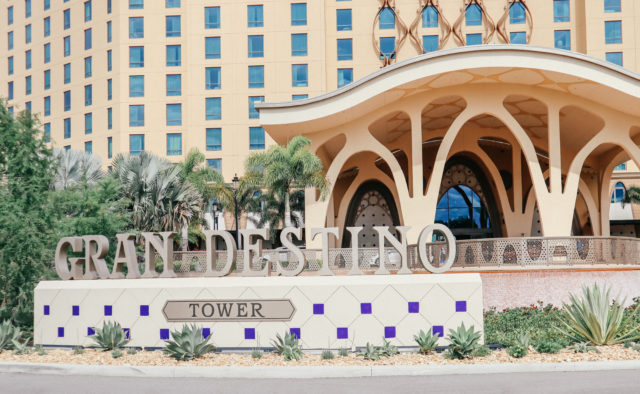 There are three levels of resort hotel at Walt Disney World: Value, Moderate, and Deluxe. You can read the full breakdown on the differences here.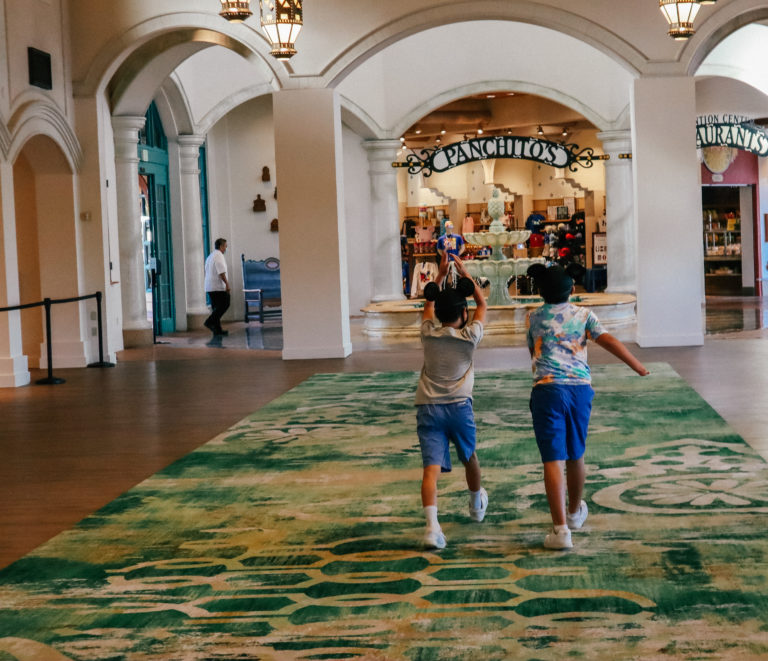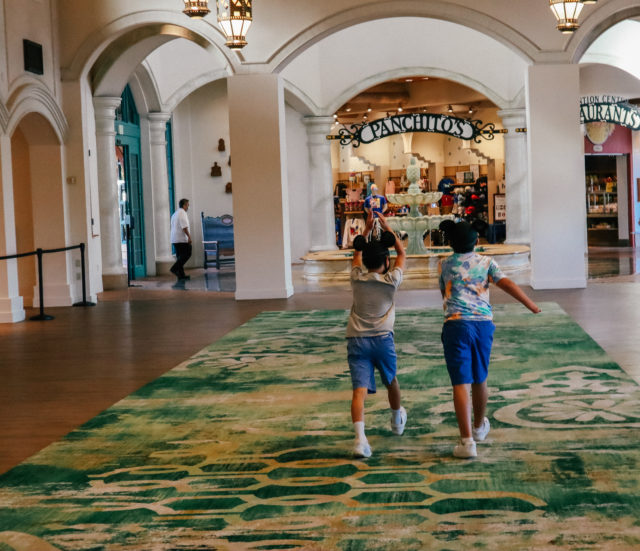 A Moderate Resort With a Deluxe Feel…
…that keeps the moderate price. Win/win!
I got the "Whoa, this is not a moderate resort" vibe when we pulled up to the resort in our car. This feeling of luxury was cemented when I walked into the beautifully appointed art deco style lobby.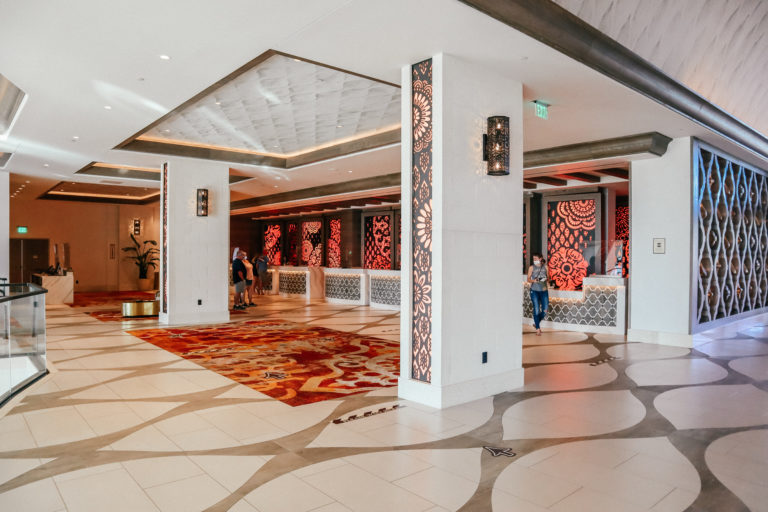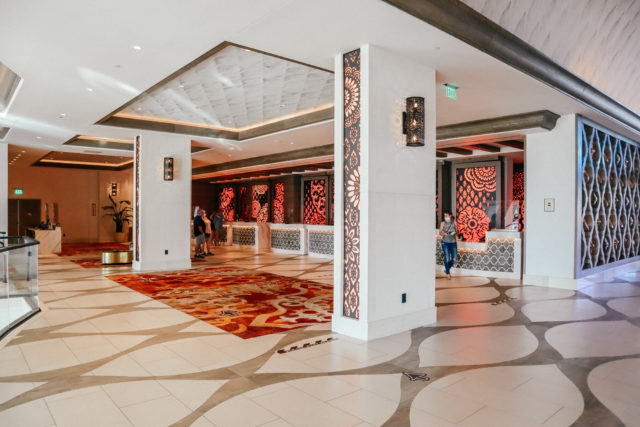 Now don't get me wrong. There is absolutely nothing wrong with moderate resorts or value resorts. You're going to get more luxury touches (along with a bigger bite out of your wallet) with a deluxe resort and I love that Disney can use this tier system to bring magic to families with lots of different vacation budgets.
Even though the Gran Destino Tower might feel like a standalone resort, it is not. It's still part of Disney's Coronado Springs Resort which has different themeing and different room options. When you're making your reservations at the Gran Destino Tower, you'll need to select Coronado Springs, plug in your dates and other info and then when the room choices pop up, you'll see the tower rooms if they're available for your dates.
So Let's Talk About That Theming
If you need a lot of Disney theming in your hotel, this one might not be for you. Although there is Disney themeing present, it's on the subtle side and the resort really doesn't have a back story or a strong central theme it sticks to.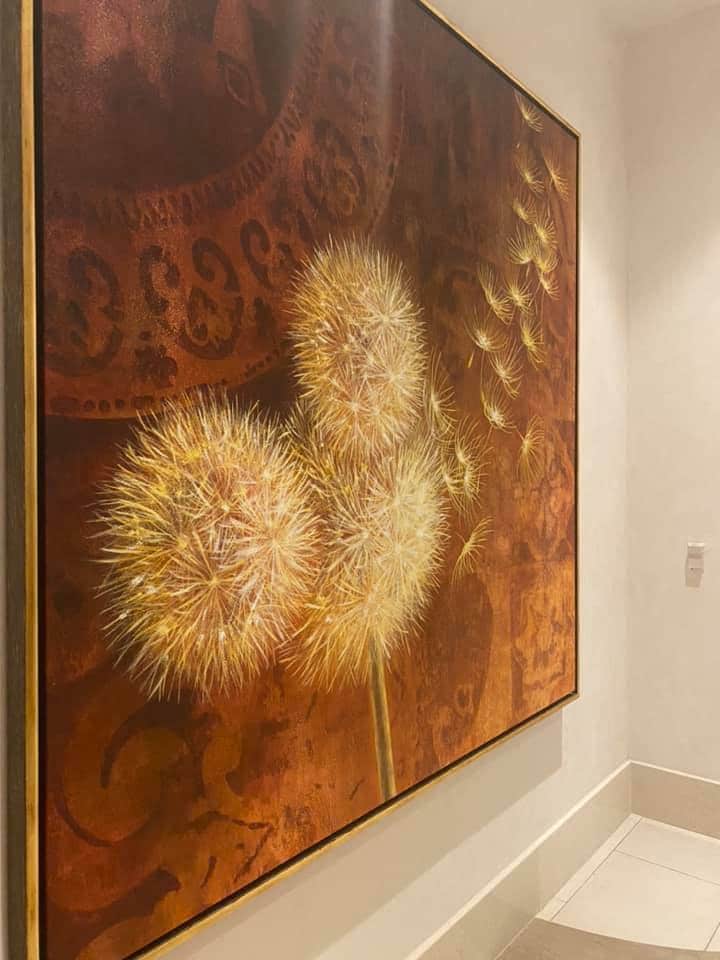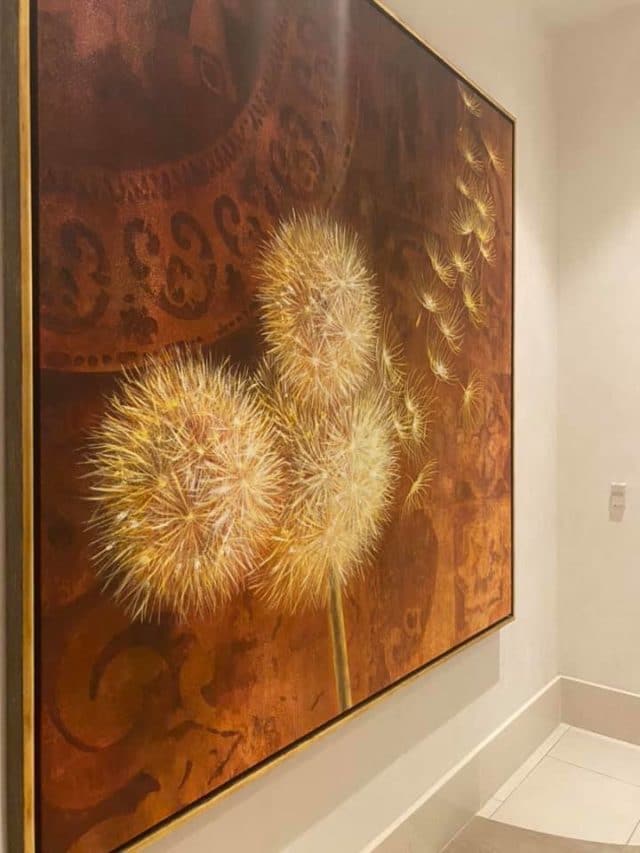 Before the renovation, the hotel had a Spanish or Southwest vibe, which it still does. The Gran Destino Tower has a very Catalan feel with art deco inspired touches. You can probably make the connection between Spanish/Southwest a Catalan but it's not a strong, fluid connection. I don't need that in my Disney hotel and I was totally OK with the variety. I'm a big fan of the style of Antoni Gaudi and the architecture throughout the Gran Destino Tower is reminiscent of that, which is one of the reasons I liked it so much.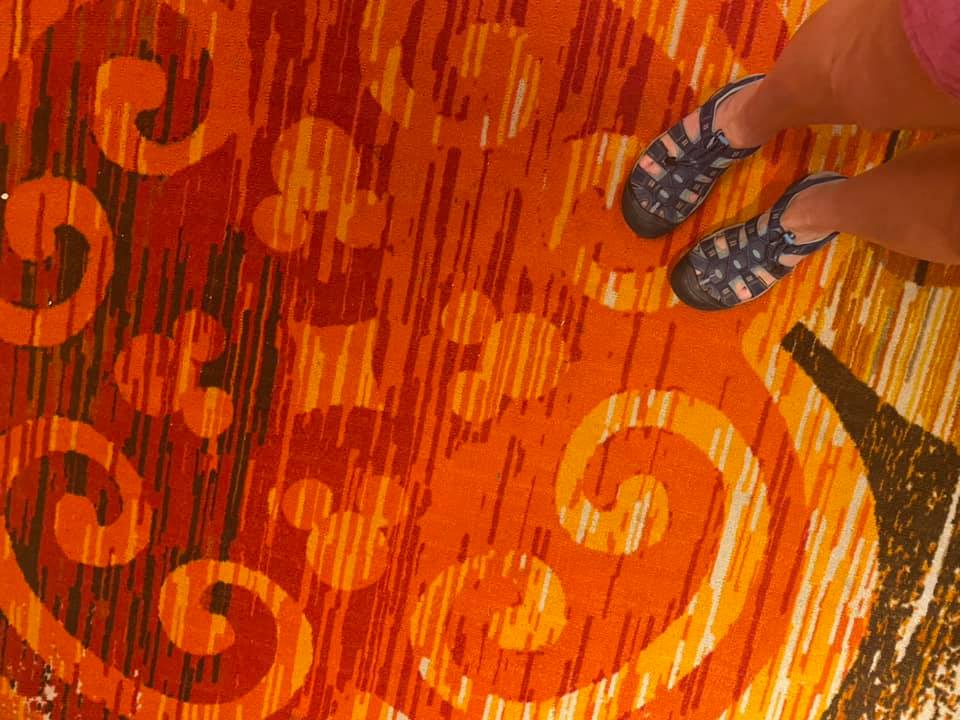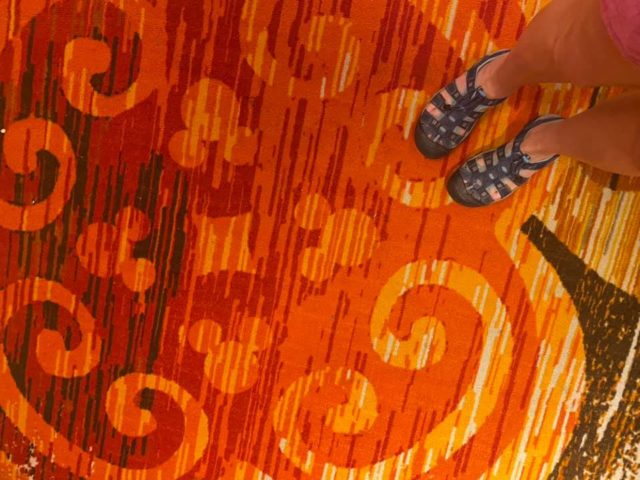 If you are the type of Disney goer that needs that consistent, immersive themeing throughout your resort experience, this might not be the best choice but I appreciated the brightness and warmth of the design.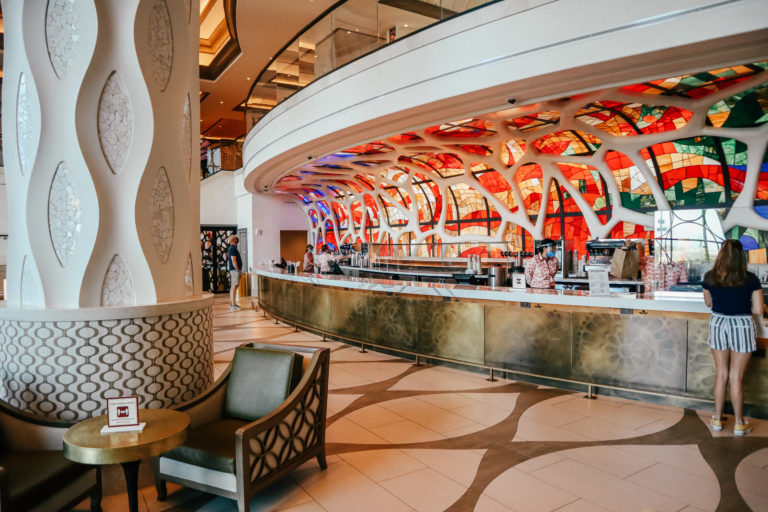 Also, Disney's Coronado Springs is a convention hotel and it has a similar feel to other upscale convention hotels I've stayed in. There's a more adult feel that is probably more appealing to a business traveler while still being completely family friendly.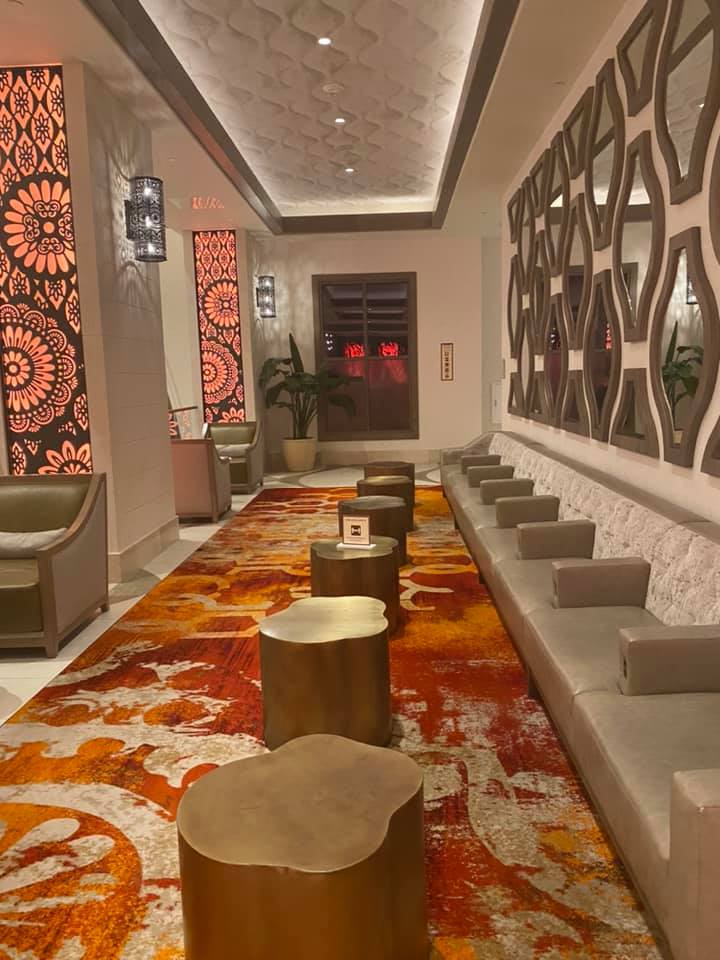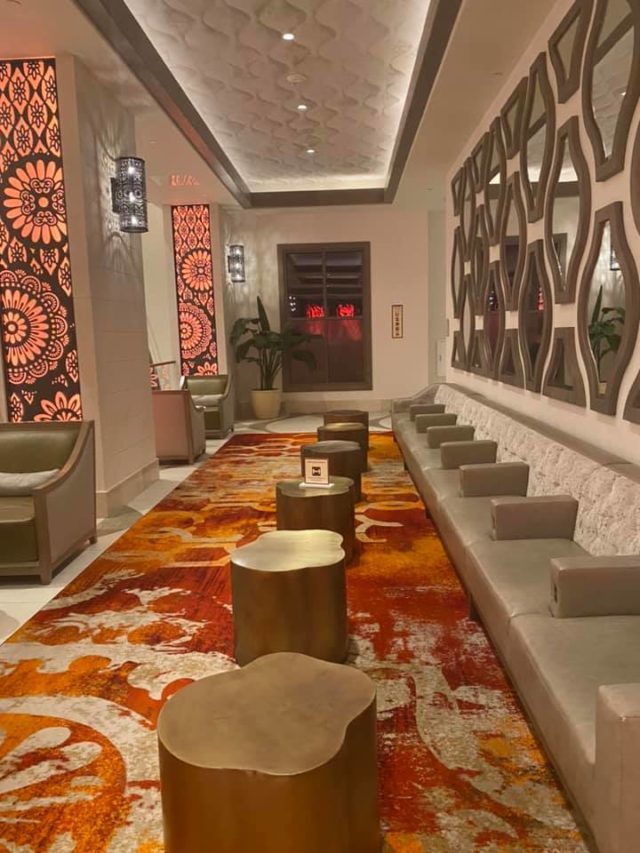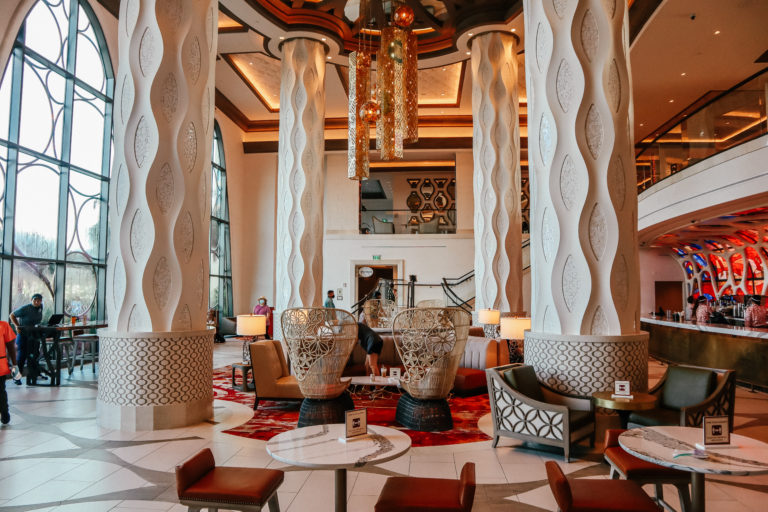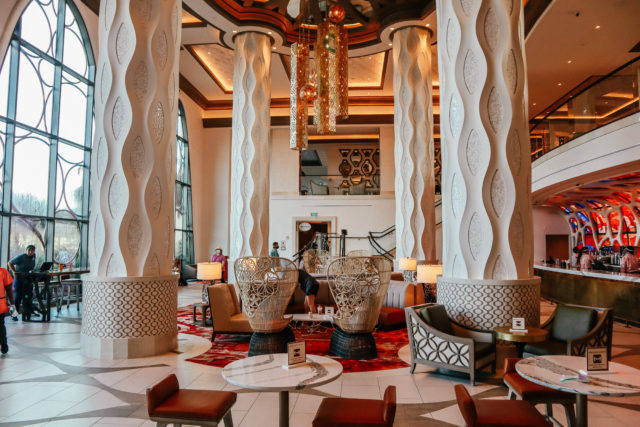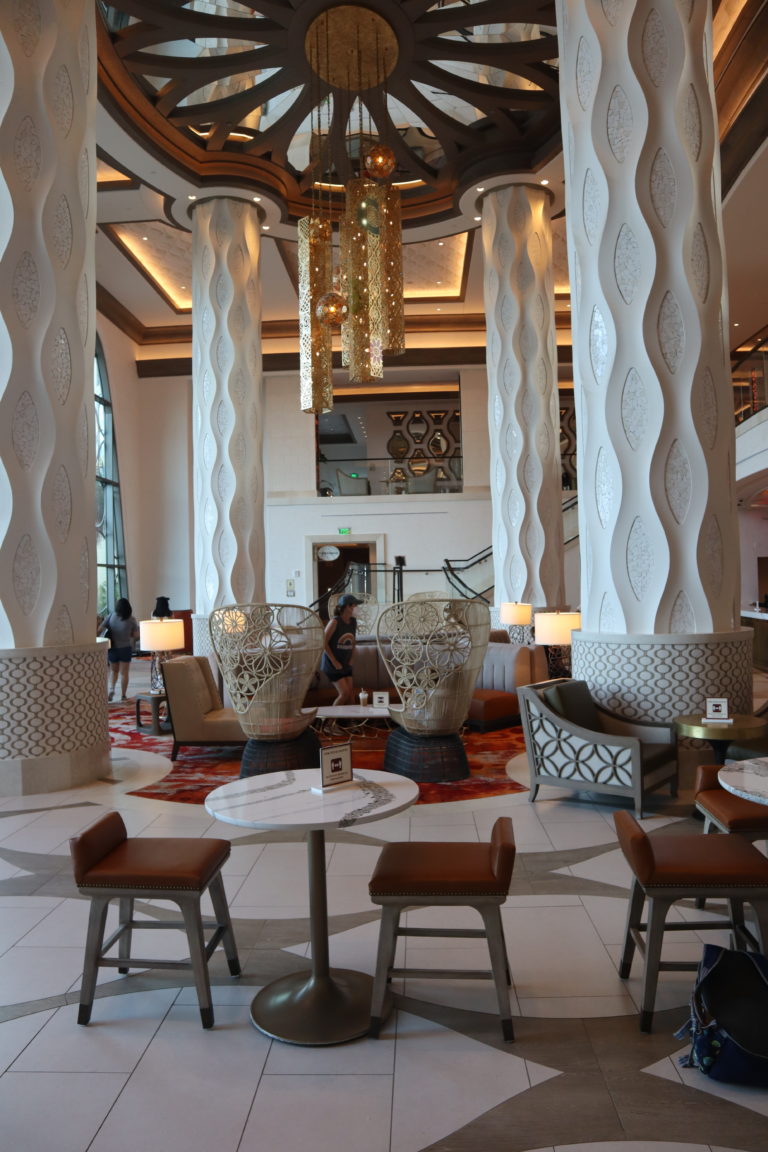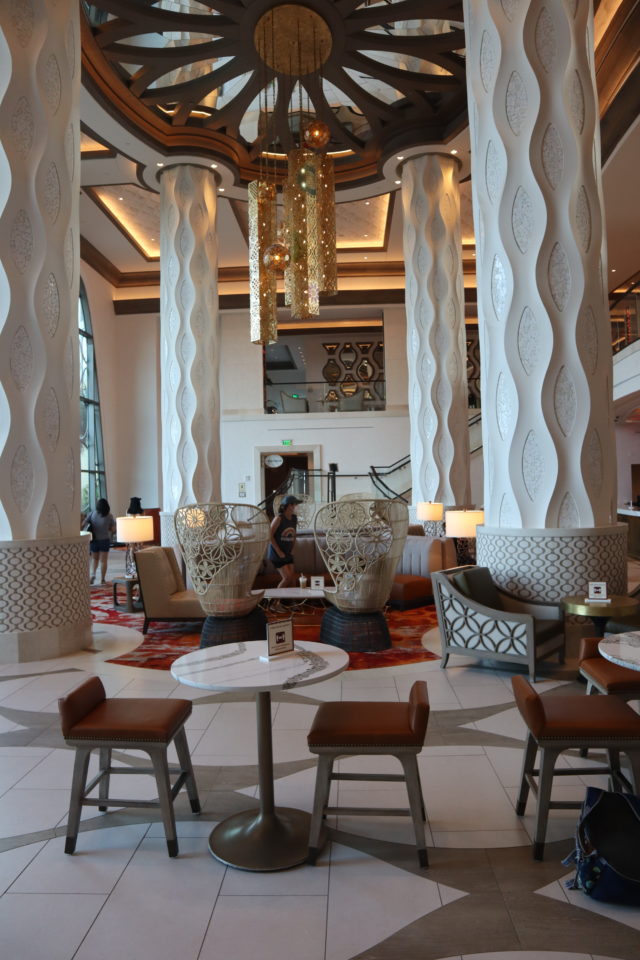 The Rooms at the Gran Destino Tower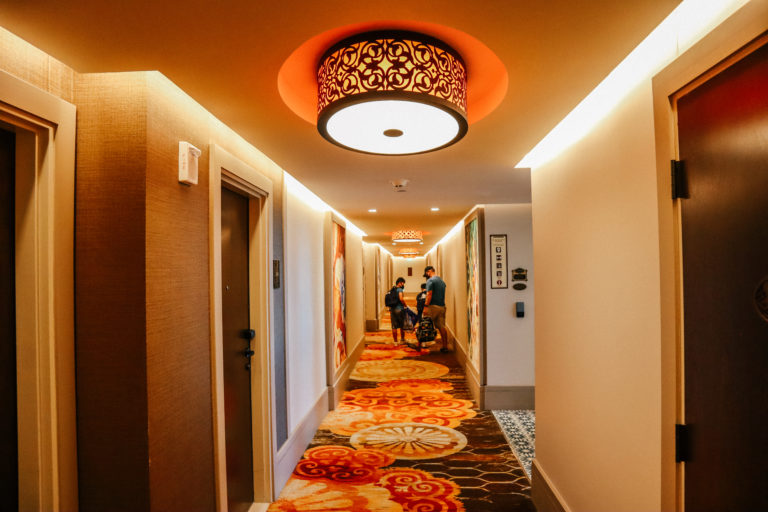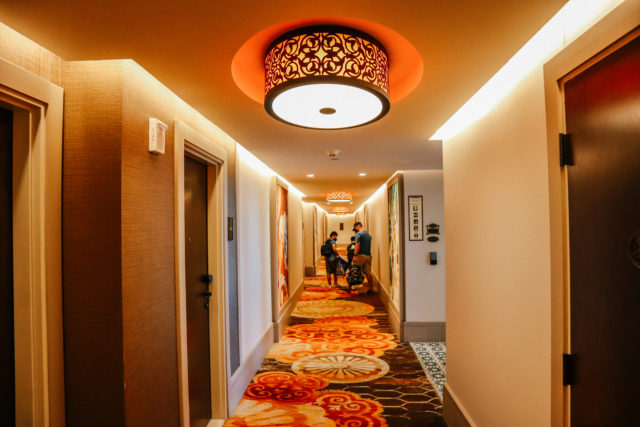 We stayed in a standard room with a park view. The other side of the building has a view of the lake so you really can't go wrong but I loved the park side view.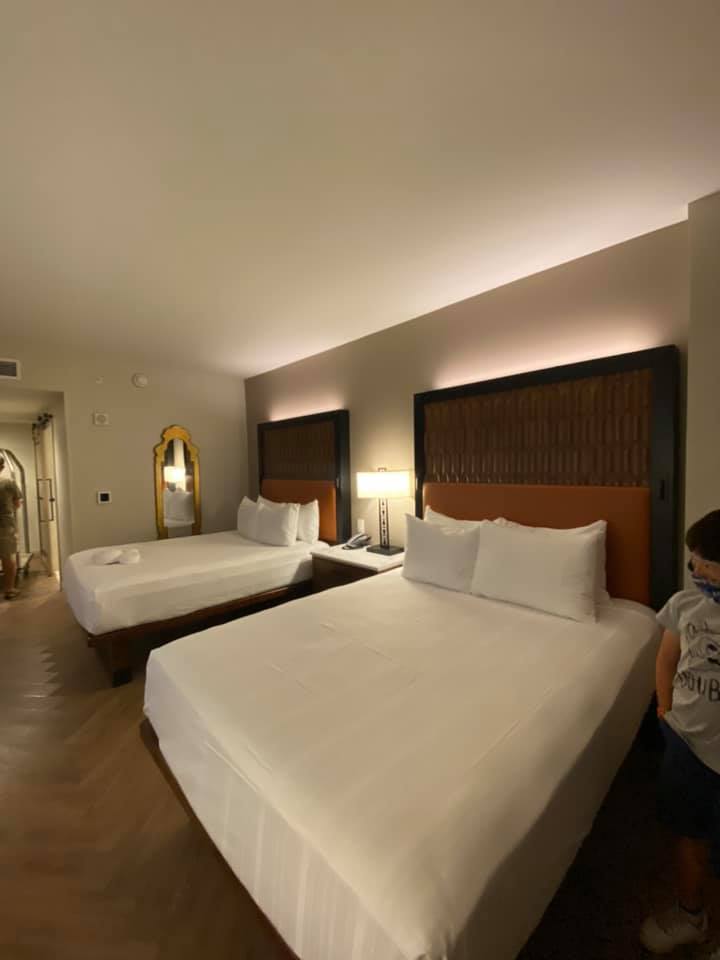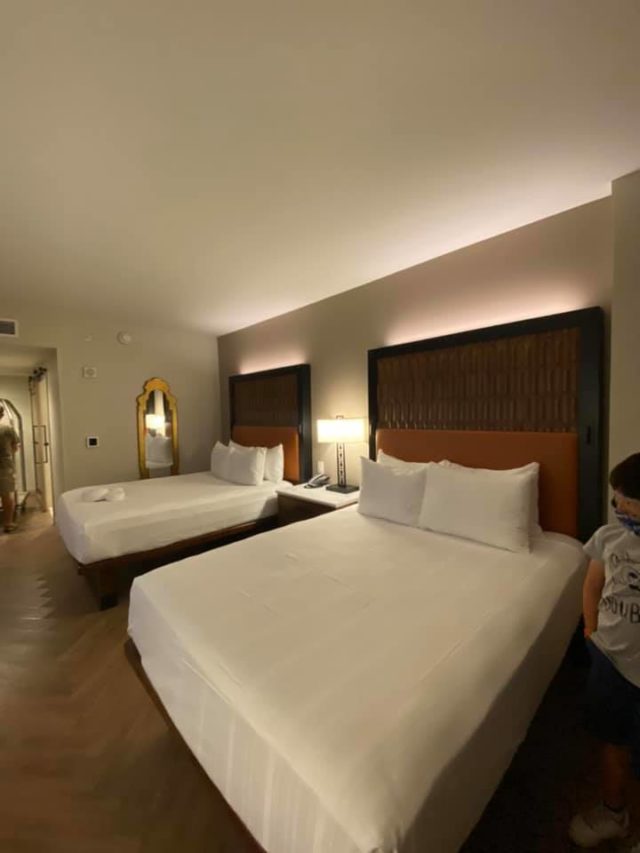 Our room had two comfortable queen beds and ample storage space for our things. The bathroom had the standard Disney toiletries, although the shampoo, conditioner and body wash are housed in the shower in eco friendly dispensers instead of the mini bottles.
The bathroom has a double vanity with lots of storage space for toiletries. The water closet is off the main bathroom area where the sinks and shower are. Please note the absence of a bathtub. If someone is showering and someone else needs to use the bathroom, there's no privacy option here. That's the only thing I didn't like about this room.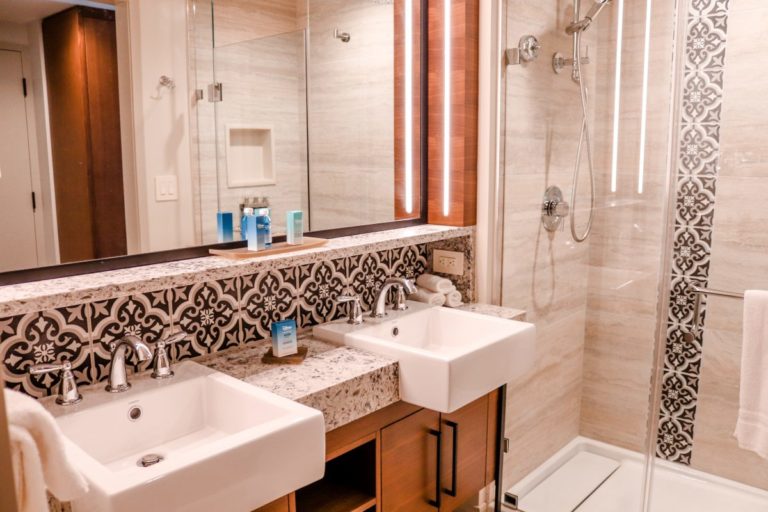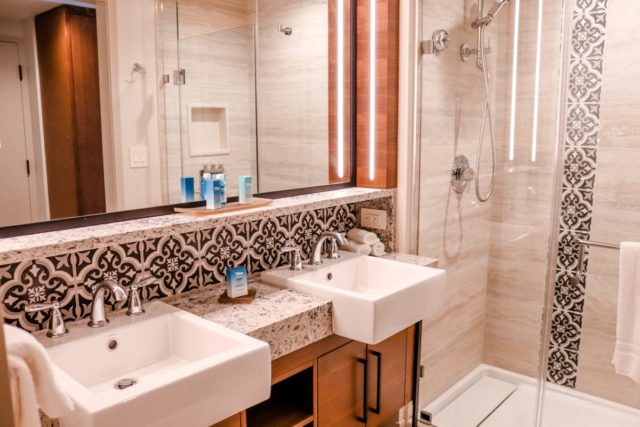 Not having a tub wasn't an issue for our family but families with younger children who take baths only might see it differently.
There was also a Keurig coffee maker, which I really like to see in a hotel room.
Overall, I liked the room. It was simple, clean and modern with all the storage we needed. I liked the tile work in the bathroom but the decor in the room itself was nothing spectacular and I didn't need it to be.
This room averages about $234 per night plus tax, which is an incredible deal for this level of accommodations on the Walt Disney World property. This is just slightly above the value pricing and it gets you pretty close to the parks with some nice, luxury touches. I would absolutely stay here again.
Restaurants and Bars
You won't have any trouble finding food at Disney's Coronado Springs Resort. Inside the Gran Destino Tower, you'll find a tapas restaurant, Toledo, a rooftop bar, The Dahlia Lounge, and a coffee bar on the lower level, The Barcelona Lounge.
You can also easily access Three Bridges Bar and Grill, Rix Sports Bar, Maya Grill, and Siestas Cantina from the tower. There's also a little coffee shop, a store that sells drinks, snacks, and other food items, and a poolside bar and grill.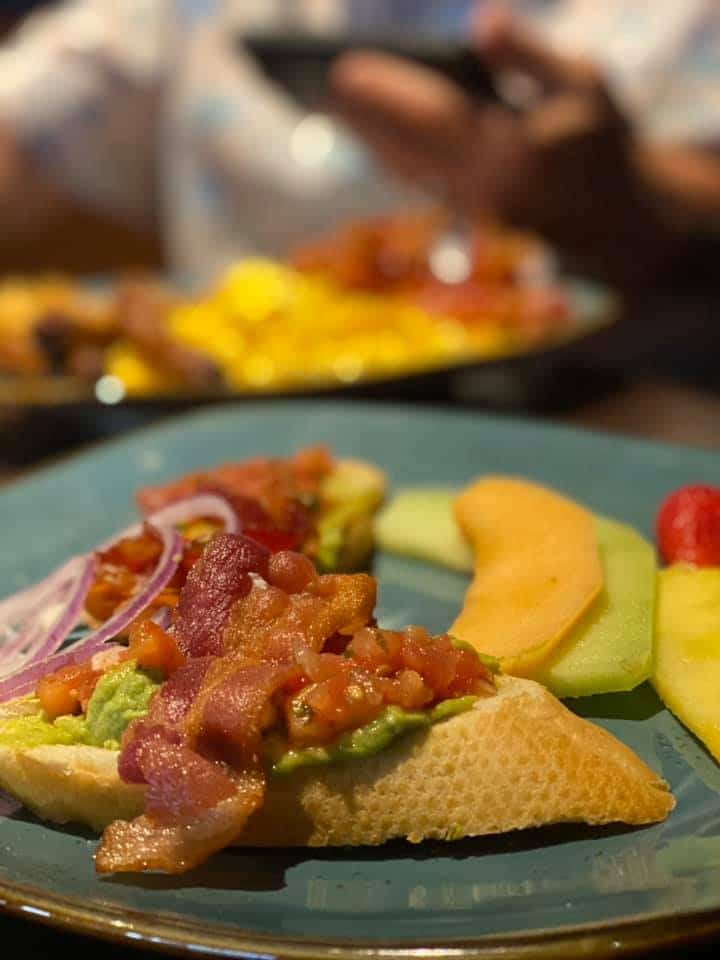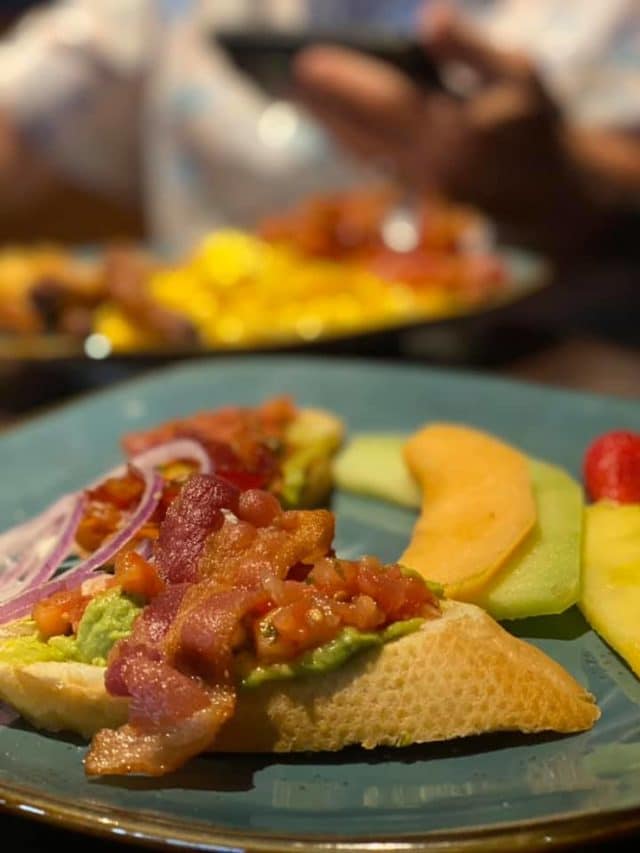 We ate at Rix Sports Bar twice, one breakfast and one dinner, had breakfast at Siestas Cantina, which is a quick service restaurant, and had a drink in the beautiful Dahlia Lounge. The Dahlia Lounge is inspired by Walt Disney's friendship with Salvador Dali, and there are some really cool photographs to check out there.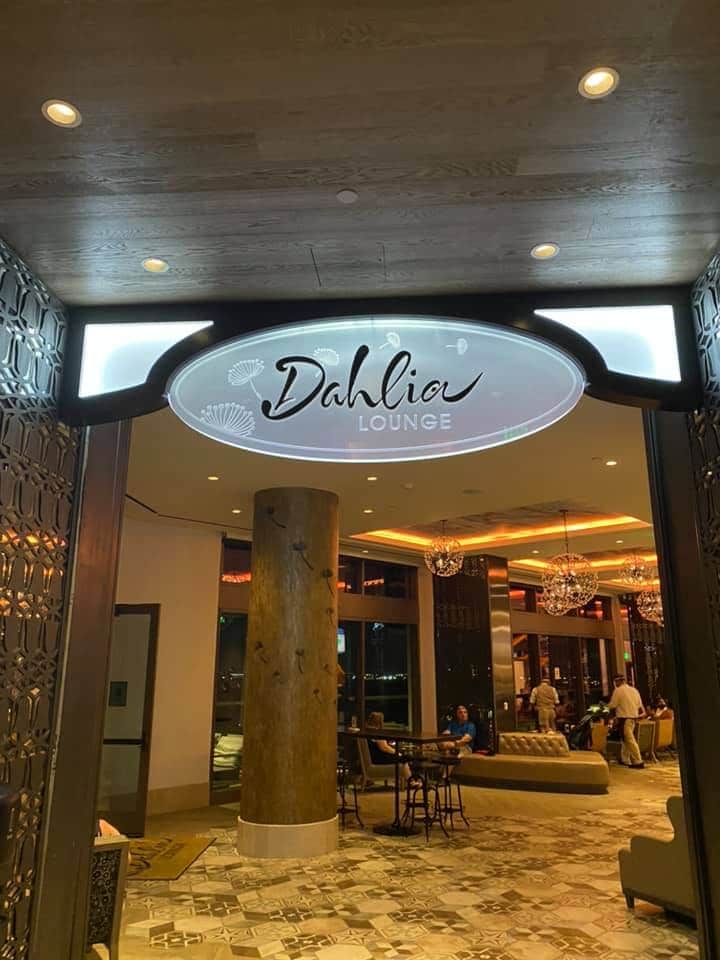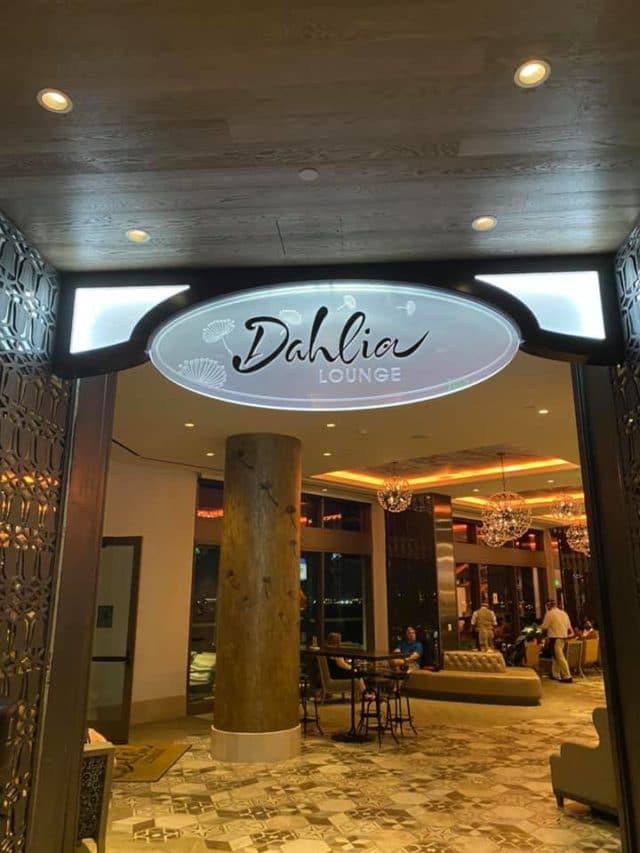 As always, I recommend reservations for table service restaurants.
Other things to know about staying at The Gran Destino Tower at Disney's Coronado Springs
Pools
The Gran Destino doesn't have a dedicated pool. We used the Dig Site Pool, which is adjacent to Siestas Cantina, the playground and the arcade. This is where most people with kids are probably going to want to hang out. There are other pools on property, to include a quiet pool, which most Walt Disney World Resort hotels will offer, but we stuck to the Dig Site Pool during our visit.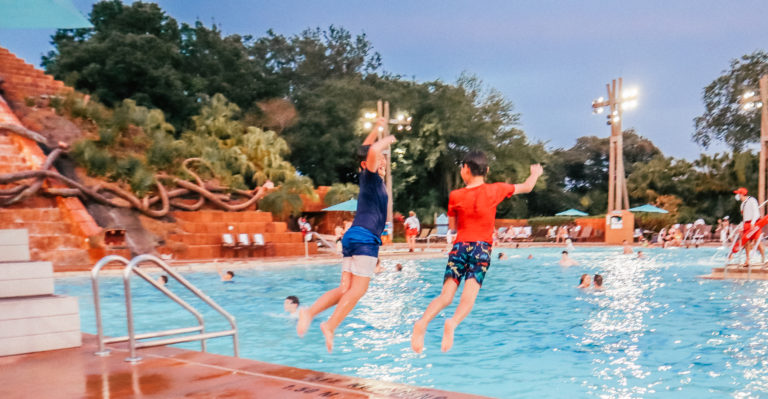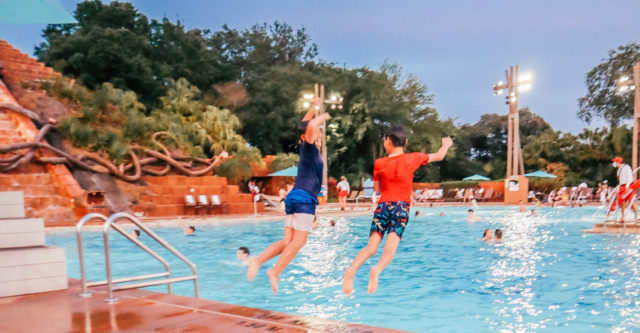 We loved the Aztec ruins theming of this space. It also has a great slide for the kids.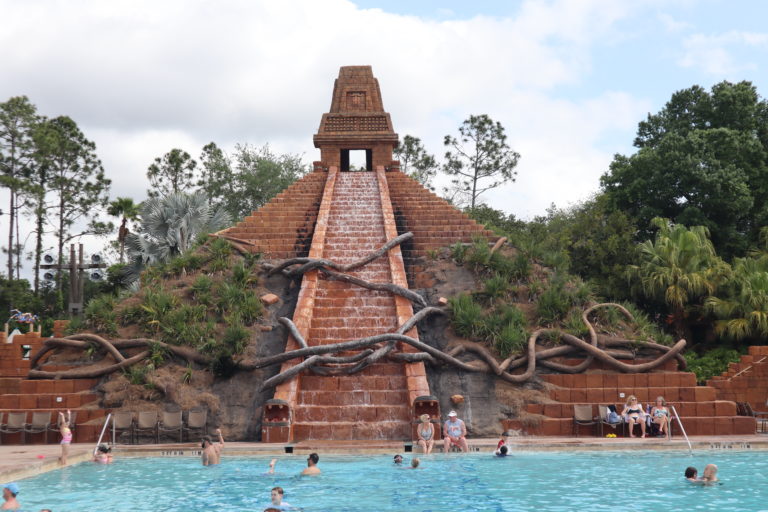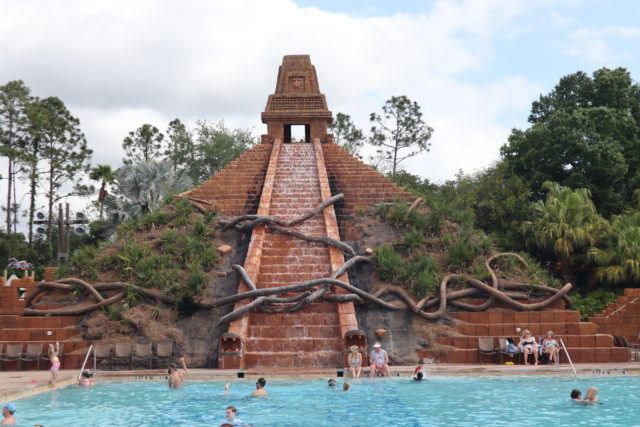 Pool capacity was strictly enforced during our stay. Guests were wait listed when the pool reached capacity. We had to sign up for text notification to let us know when we could return. As much as we didn't love not getting to walk into the pool when we wanted to swim, the system in place was very organized. We only had to wait about 30 minutes. The lifeguards do a great job of monitoring the capacity and work hard to minimize the guest's wait.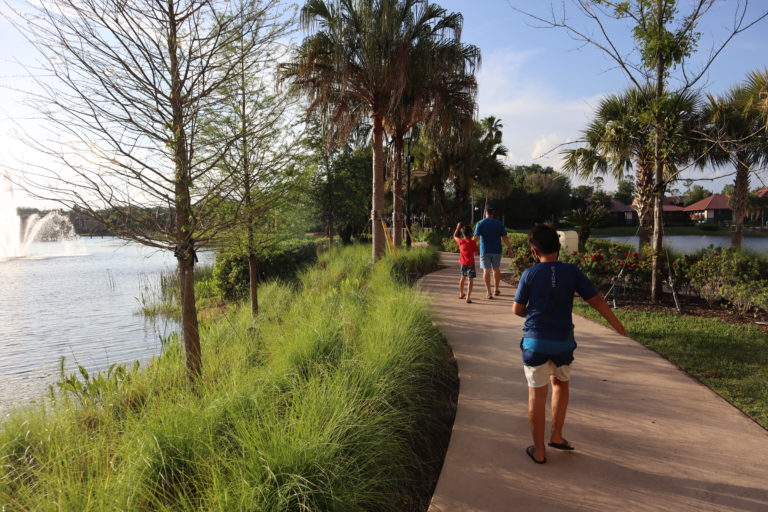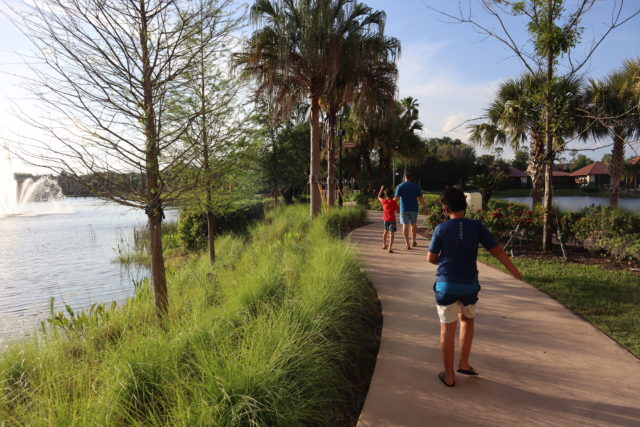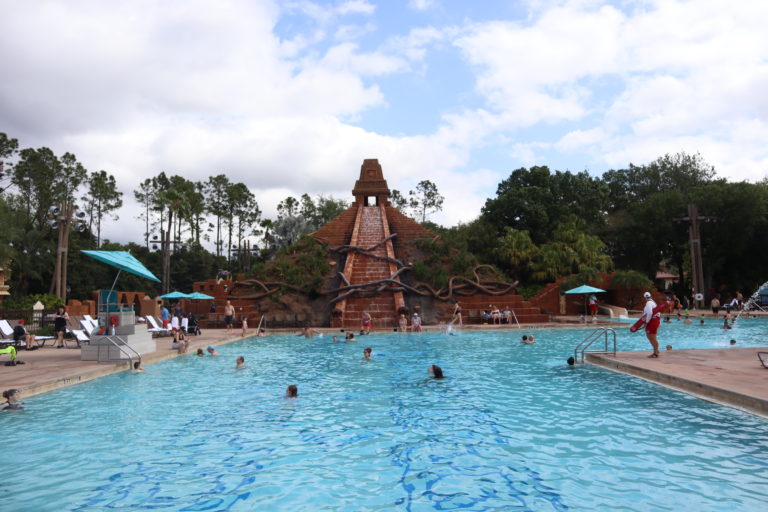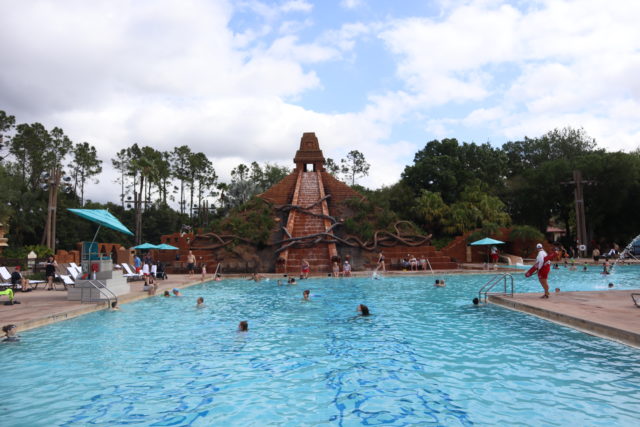 Transportation
The only resort to park transportation available at Disney's Coronado Springs resort is the buses. We had a car so we did not use the Disney transportation on this visit.
We drove to/from Hollywood Studios, EPCOT, and Animal Kingdom during our stay here. The average drive time each way was about eight minutes. This property felt very close to the center of things at Walt Disney World Resort.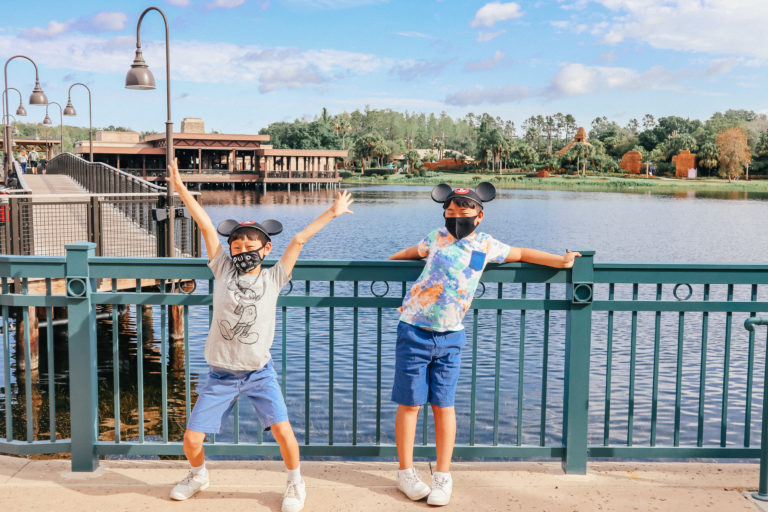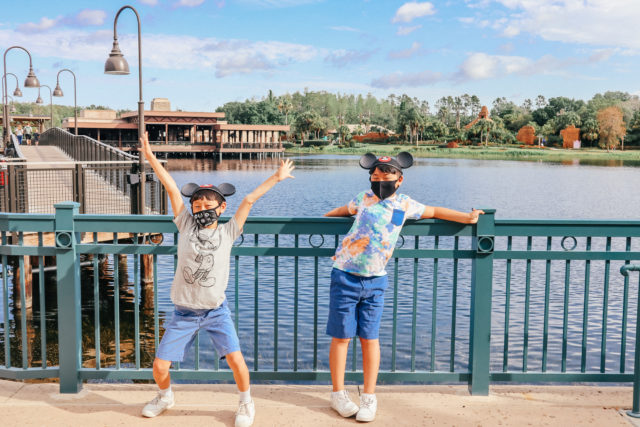 You might also like:
The Ultimate Disney Packing List
Things to do in Tampa Bay with Kids
Exploring more of Orlando?
Save up to 50% on combined prices for admission to must-see attractions! Shop Now at CityPASS.com!