Kids activities in Billings Montana – 10 Fun things to do
(This post may contain affiliate links. Read my full disclosure.)
If you've got Billings Montana on your radar, good for you. It's definitely a great city to visit and there are lots of family friendly things to do. If you're planning a trip, you'll appreciate these kids activities in Billings. If you're not planning a visit to "Montana's Trailhead" I hope what you read here inspires you to put Billings Montana on your travel bucket list.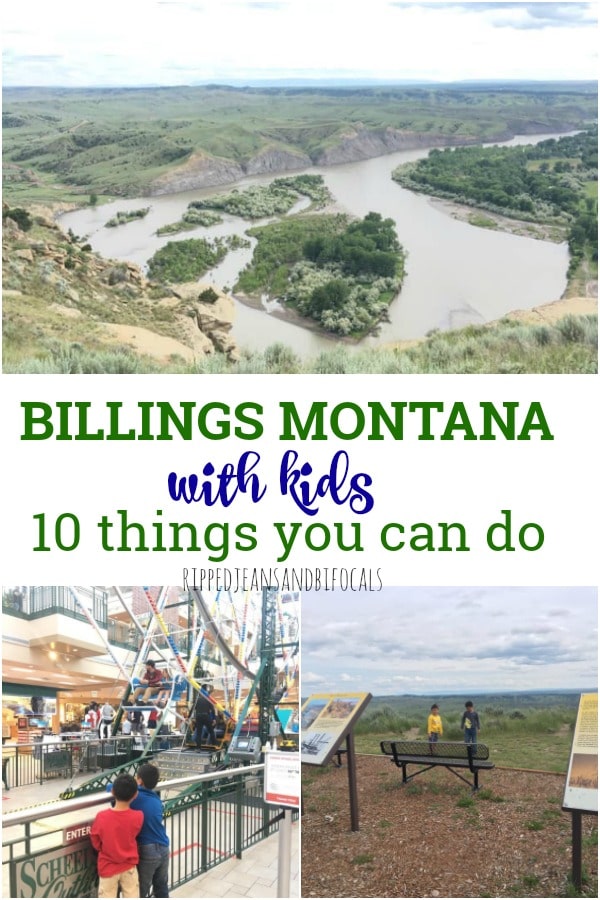 Kids activities in Billings Montana – 10 fun things to do for families
My family was hosted by Southeast Montana. All opinions are my own. This post may also contain affiliate links. I may earn a commission if you purchase something from a link on this website – thank you!
Where is Billings?
Located in Southeast Montana along the Yellowstone River, Billings is the largest city in the state of Montana…although not the capital. The city is surrounded by rimrocks, which are sandstone cliffs. The scenery is beautiful, although much different than the mountains in Western Montana and The Badlands in Eastern Montana.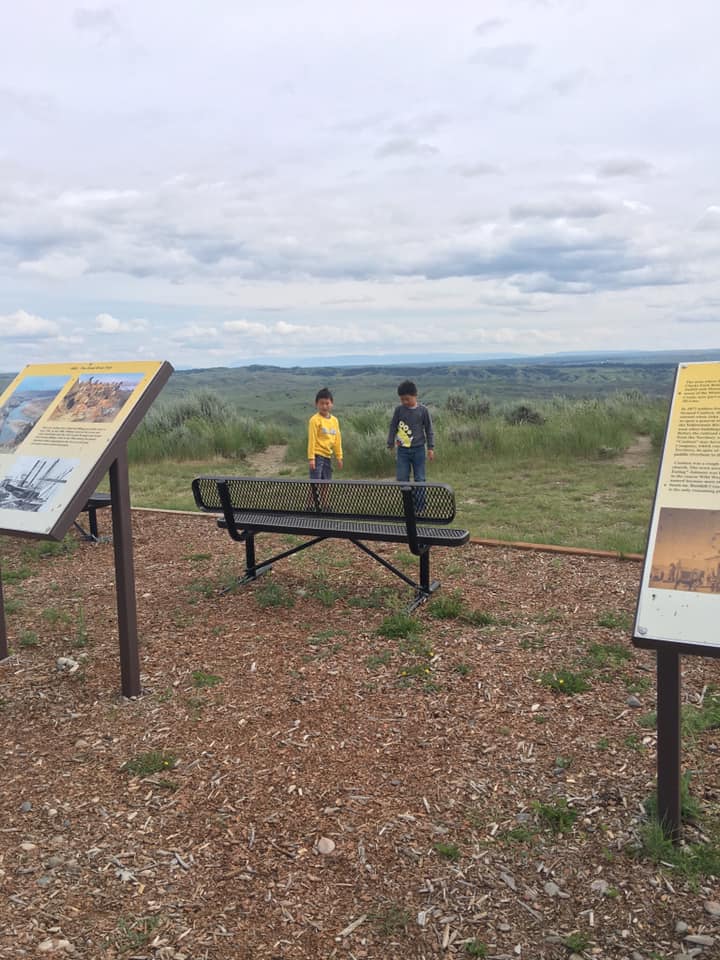 Getting to Billings
Billings has a small but modern airport located a short drive from downtown Billings. Unless you're traveling from a major city in the Western U.S., you'll probably have to connect somewhere along the way.
Kids activities in Billings
We spent three days in Billings and didn't come close to running out of things to do. We didn't get the opportunity to go to The Reef Indoor Water Park or the Get Air Trampoline Park. We tried to stick with things that were unique to Billings but traveling with kids, you sometimes have to pick an activity that's a sure thing. As much as we love hiking and museums, sometimes my kids just want to do generic kid things.
ZooMontana
Billings also is home to ZooMontana which is a zoo unlike any zoo I've ever seen before. It's very lush and green and park-like and doesn't have a commercial feel to it like a lot of the zoos I've been to. ZooMontana has a grizzly bear exhibit which we thought was very cool. Our local zoo has a black bear and a speckled bear but getting to see a grizzly up close was pretty cool. If you're looking for kids activities in Billings, this is a don't miss.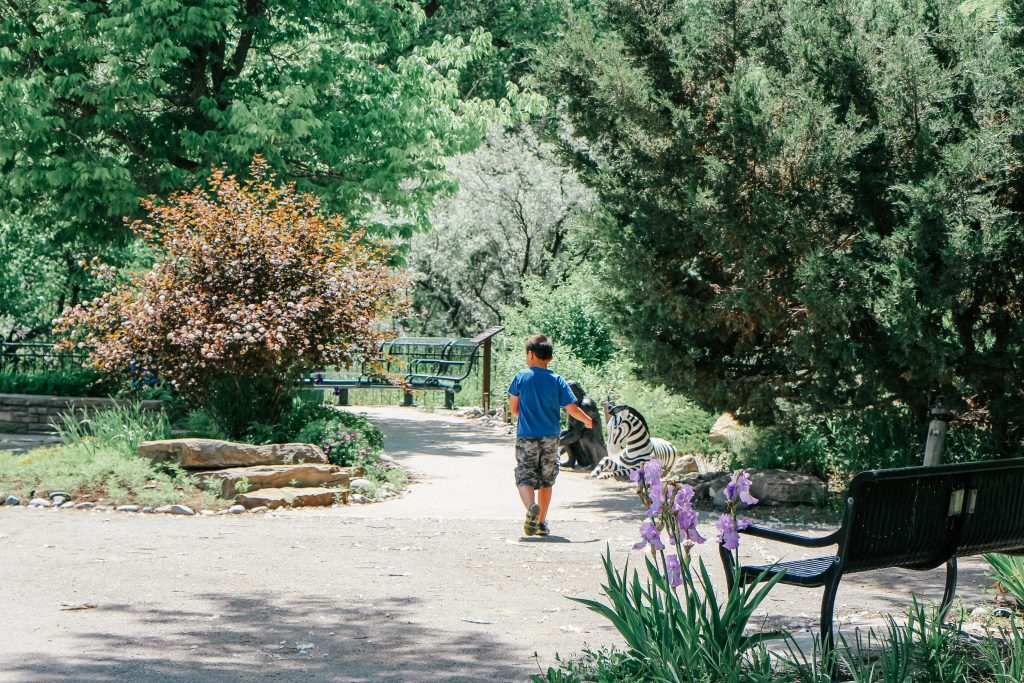 Hiking
Billings offers multiple hiking trails and parks to enjoy. My kids and I did Four Dances Recreation Area and Pictograph Caves State Park, which are located close enough together to make it easy to do both in one outing. Four Dances is free. Pictograph Caves State Park is free if your car has Montana plates…otherwise, there's a small fee to enter.
We spent about two hours at Pictograph Caves State Park, which is a good amount of time to explore the trails. There are some "unofficial trails" out there that are worth exploring. They're clearly marked as not being official trails that are a part of the park and while there are posted "warnings" we took a couple of them and they were pretty nice.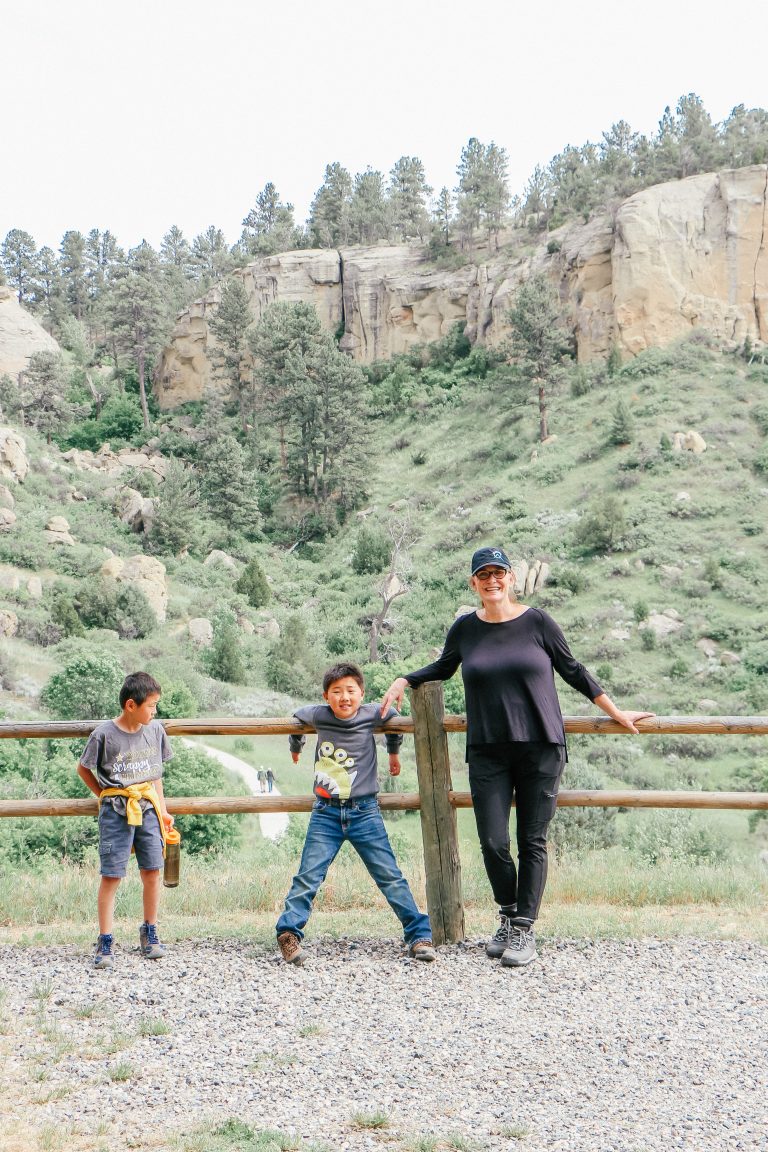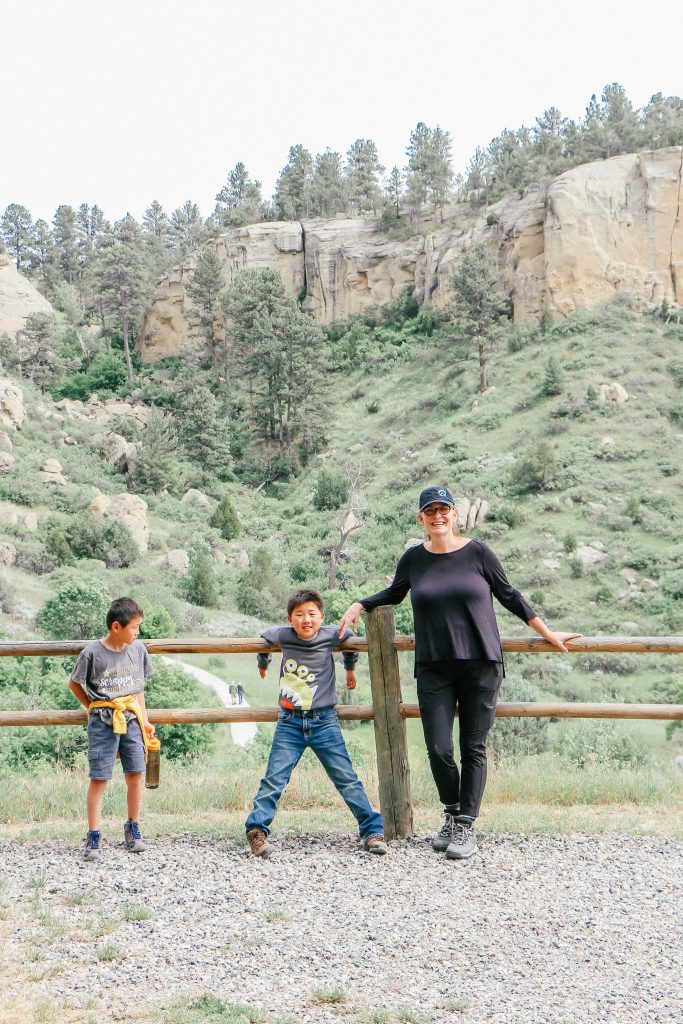 We spent about an hour and a half at Four Dances. There's a fork in the trail about a quarter mile up – take the trail head to the left, you'll get a great and scenic view. Take the trail to the right and you'll go down toward the river. We did the scenic view trail – it's a short, easy walk and there are benches up at the top. We walked a little of the way down the other trail hoping to get down to the riverbank but my kids had an attack of the whines.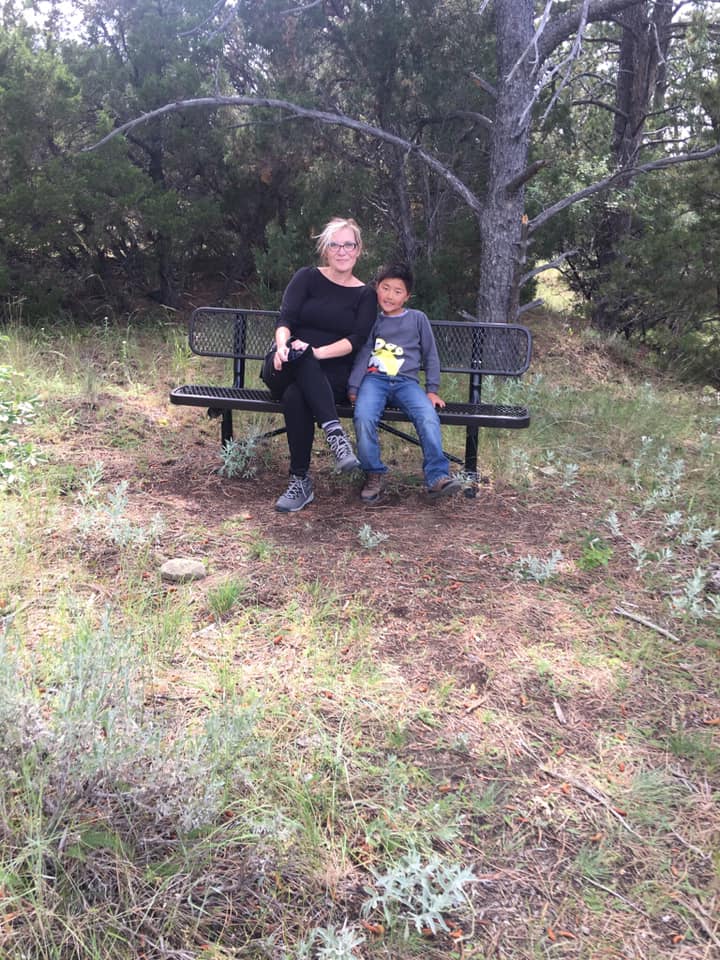 At some point, I realized that we'd have to walk all the way back up the hill and decided to go ahead and turn around. If you just want to do a quick picture stop, you can get up and down fairly quickly. We visited toward the end of the day and would have probably spent more time here if we'd have gotten an earlier start. We'd planned to come first thing in the morning but we had some unexpected rain.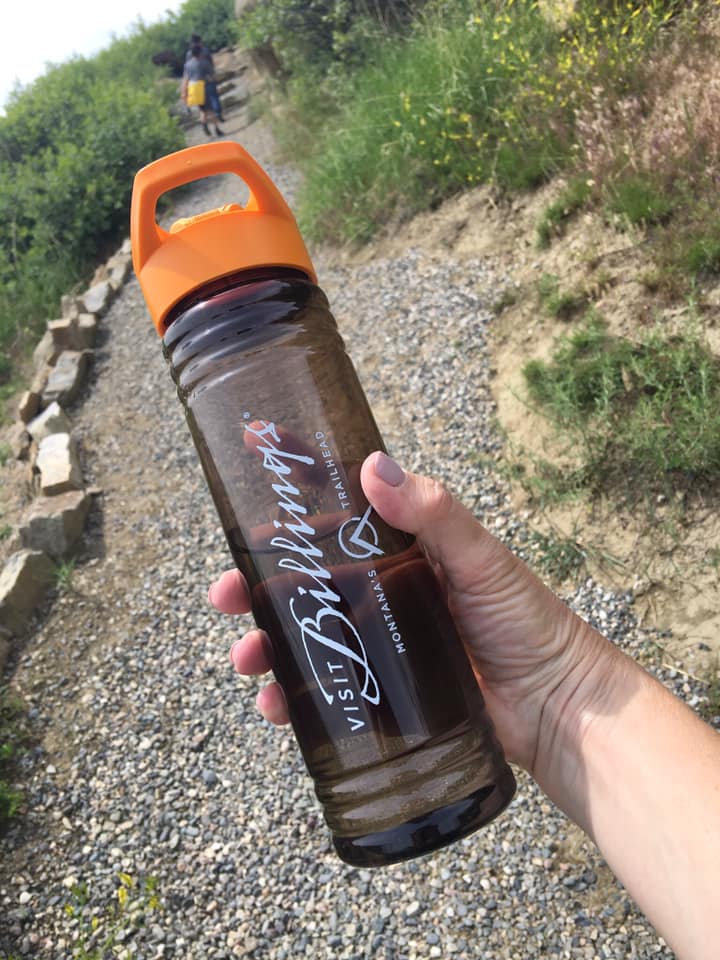 For more hiking adventures, check out Swords Rimrock Park and Dover Memorial Park. We didn't get to these on our summer 2019 trip to Billings but I'm returning this fall and I hope to check them out then.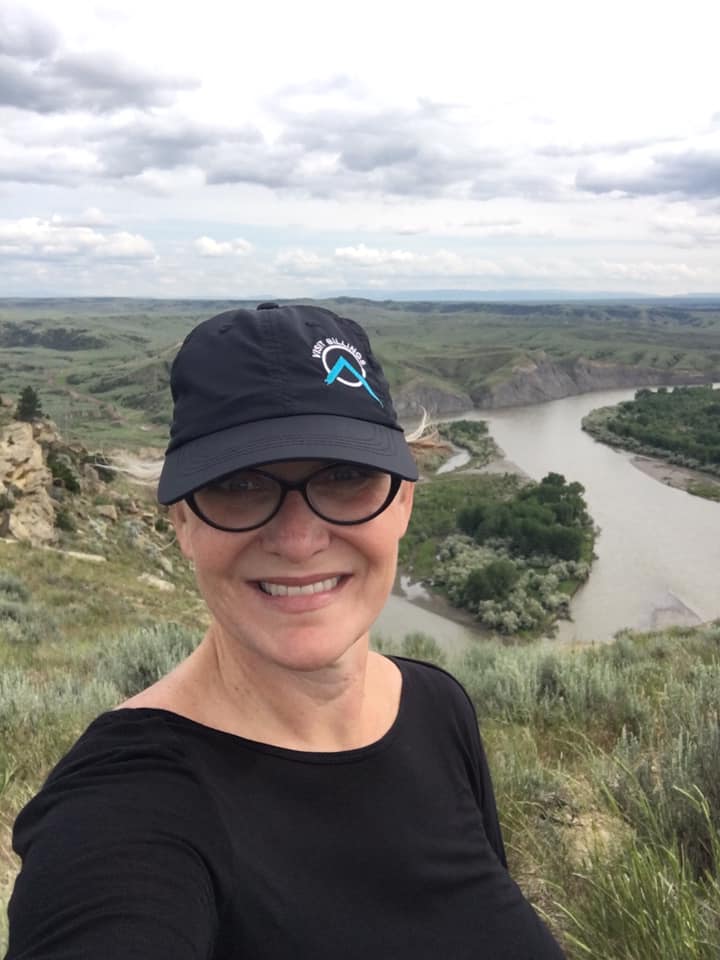 Yellowstone Art Museum
If you're an art lover (or just looking for something to do indoors) then check out Yellowstone Art Museum. You can view their current exhibits here.
Want a one-week itinerary using Billings as a start and end point? Read here.
Yellowstone County Museum
Yellowstone County Museum you explore Montana history which is housed throughout their 5,000 square feet of exhibit space. Objects range from beautiful handcrafted saddles, to rare firearms, pioneer wagons, unique Ghost Dance artifacts, stunning tribal bead work, and much more. You can also enjoy unrivaled views atop the Rims through high powered binoculars.
Wise Wonders Children's Museum – Kids activities in Billings for the Younger kiddos
Wise Wonders Children's Museum is a STEAM oriented museum geared toward younger children. If you have a preschooler and are looking for an energy burner or indoor activity, this is your place. My kids were eight and nine at the time of our visit and they enjoyed playing but they were by far the oldest kids there.
Scheel's Sporting Goods
One of our favorite spots in Billings was Scheels Sporting Goods. This is a massively large outdoor store that has an indoor Ferris Wheel, as well as other interactive exhibits that will entertain people of all ages. We ate at Bullman's Pizza (a Montana pizza chain) and then walked along the outdoor shopping center over to Scheels. We spent about an hour inside the store and my kids left very unwillingly. It might sound like an odd spot to visit if you're a tourist but your kids will love it here. Trust me.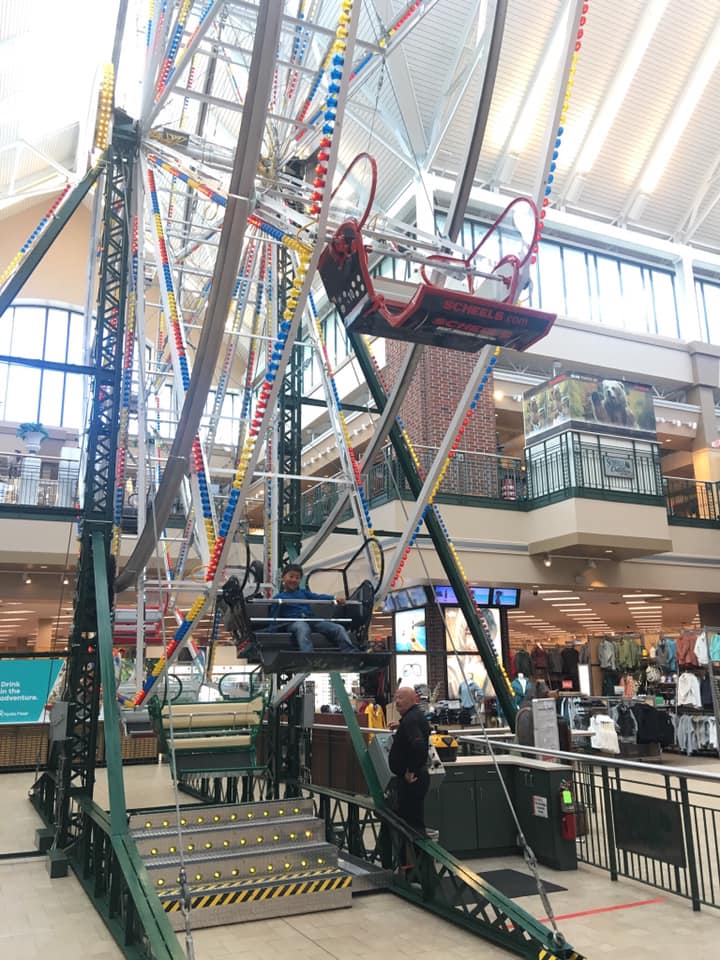 The Reef Indoor Water Park
Most hotels in Montana will have indoor pools. Their window for outdoor swimming is a pretty short one, so the indoor pool thing makes sense. If you want to take things up a notch, you can check out The Reef Indoor Water Park.
The Reef is located inside The Bighorn Resort, so this might warrant some serious consideration when you're choosing your lodging. You'd win major cool points with your kids if you picked a hotel with an onsite water park, just sayin'.
Their admission is is reasonable and they offer several levels of discounted pricing. Learn more here.
Looking to book your hotel room in or around Billings? Check out the deals on Booking.com
Get Air Trampoline Park
I don't know a ton about Get Air Trampoline Park, other than that it came up on Trip Advisor, which is pretty much my Bible of finding things to do. As I mentioned, we really try to stick to local flavor stuff when we're traveling. We have two trampoline parks within a 15 mile radius of our home in Texas…so why would we seek one out when we're on a trip?
Well…because. Trips are supposed to be fun and traveling with kids is dicey sometimes. Sometimes, the things you plan for your kids don't work out the way you think they will and they want to do something familiar or simply just something they want to do. You might grumble and say "we can do this at home" but letting your kids have fun their way will elevate your trip.
Nearby
If you want to explore a bit beyond the city limits, I have two suggestions for you.
Pompey's Pillar National Monument
Pompey's Pillar National Monument is about 45 minutes southeast of Billings. I recommend spending at least two hours at Pompey's Pillar. We were there for about an hour and would have loved more time. An hour is enough time to climb to the top, snap a few photos and briefly walk down to see the Yellowstone River. There's some exhibits to check out inside the Visitor's Center that we didn't get time to look at.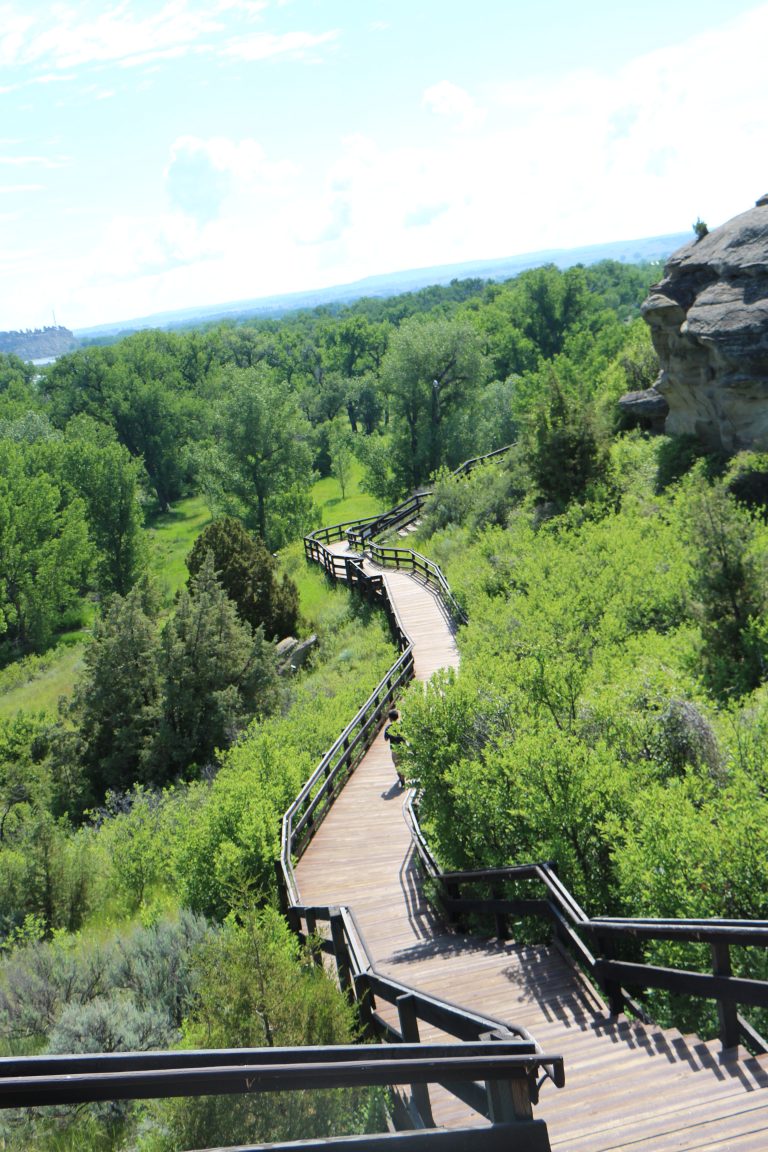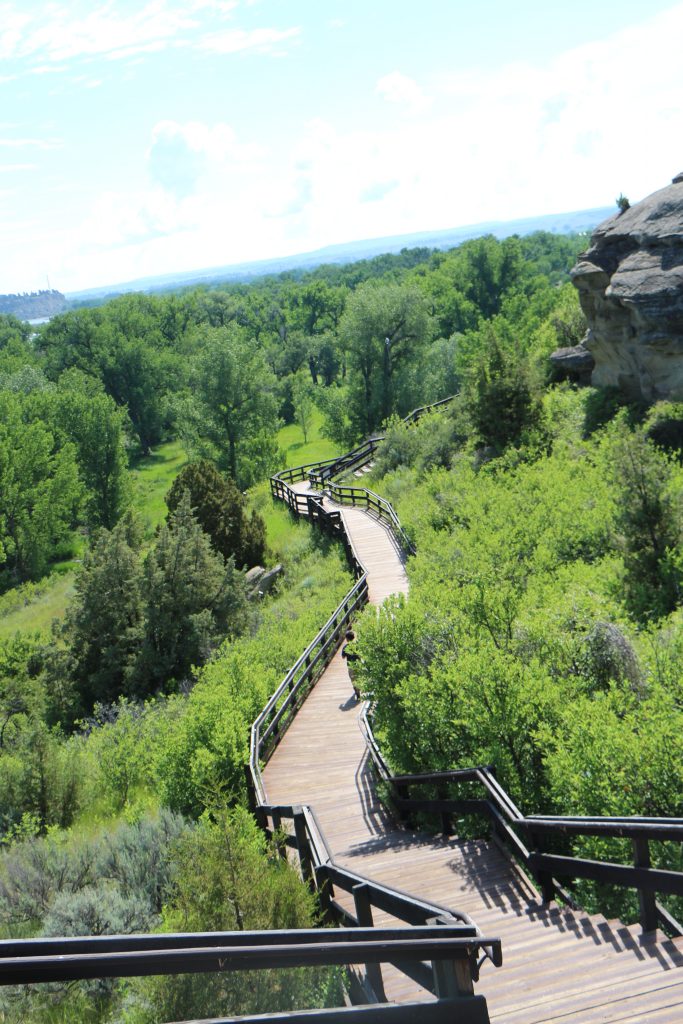 If you're day tripping from Billings, pack a lunch and really soak up the atmosphere. There are picnic tables at the base as well as other places to have an impromptu picnic on the property…watch out for the marmots, though. If you have a National Parks Pass or Passport, make sure you take it. Pompey's Pillar also has a Junior Ranger Program.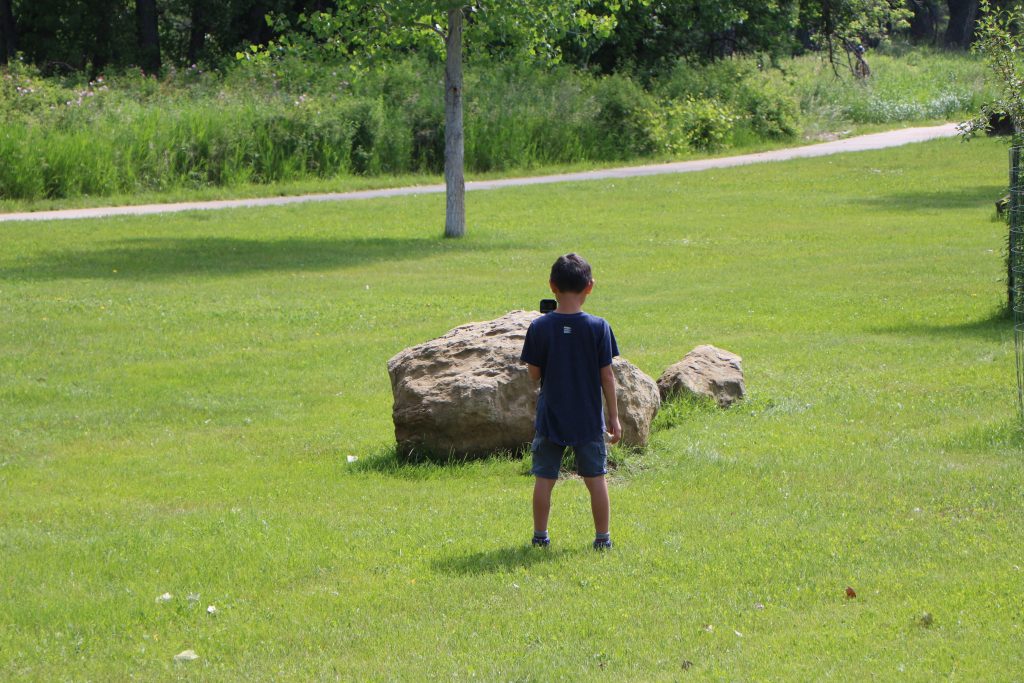 Tippet Rise Art Center
Tippet Rise Art Center is an art and cultural mecca nestled at in the Beartooth Mountains. Time Magazine named Tippet Rise Art Center as one of the greatest places to visit in 2018. It really is an amazing place and worth the bit of effort it take to get here.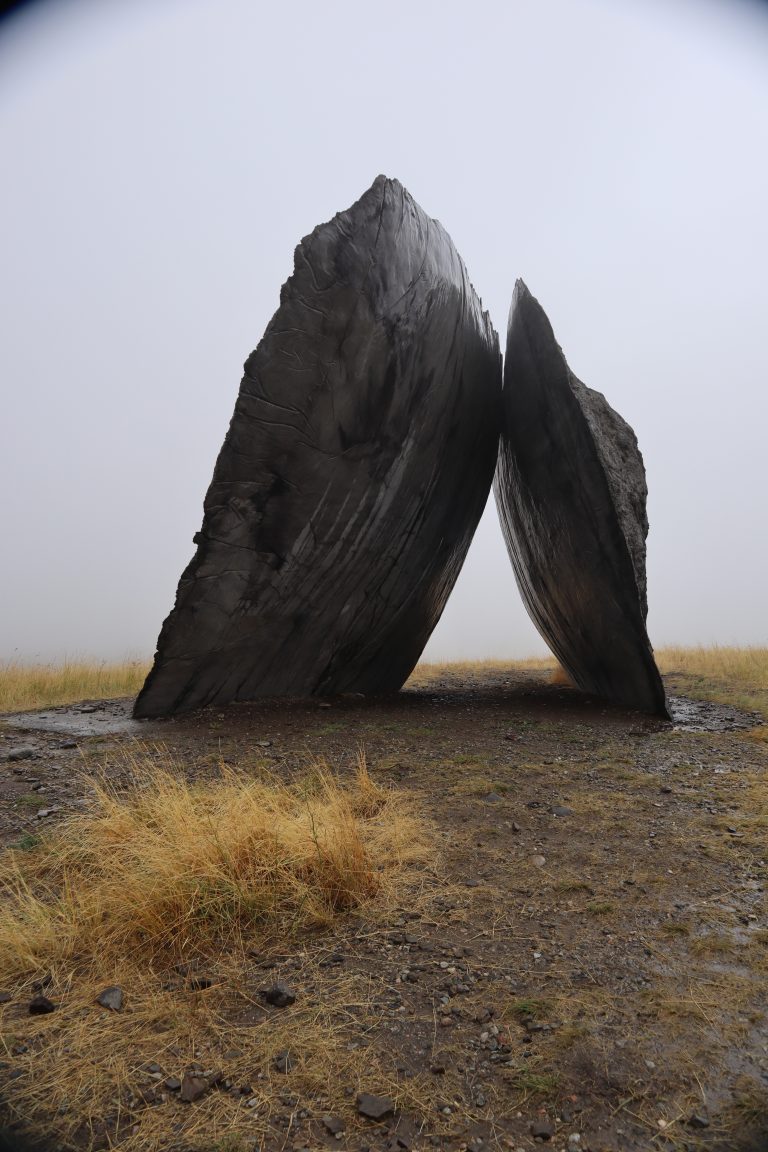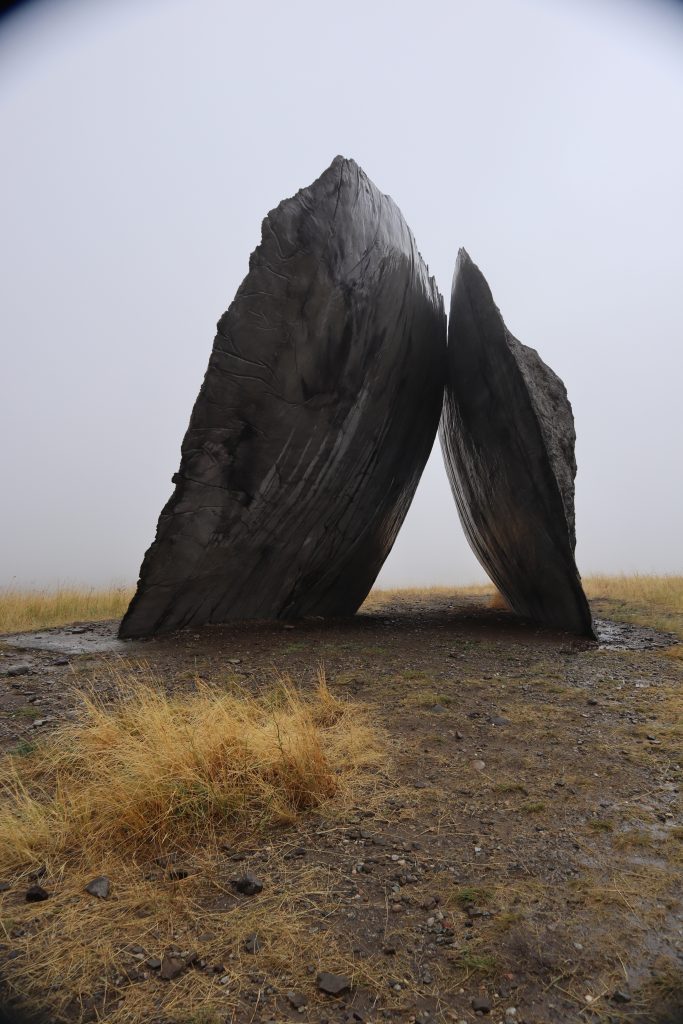 Tippet Rise is about an hour each way from Billings. Visits are very controlled to preserve the experience so pleas subscribe to their website or follow them on social media to stay in the know on when visits are allowed.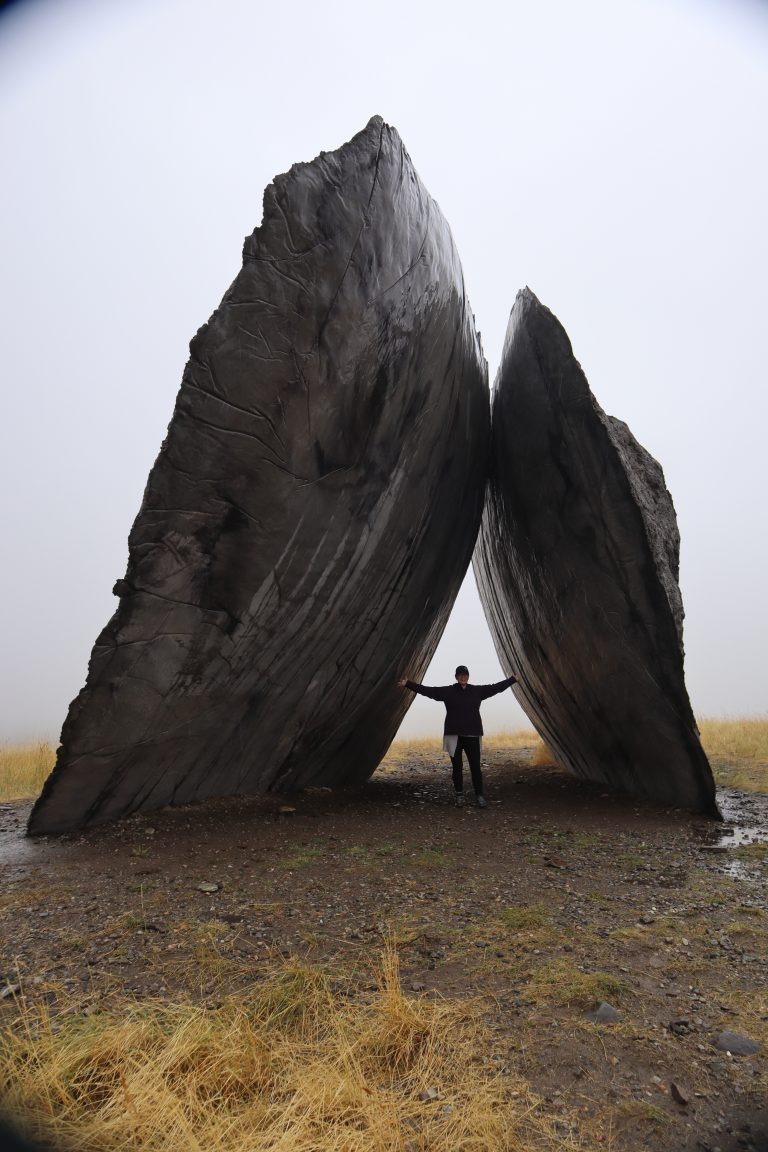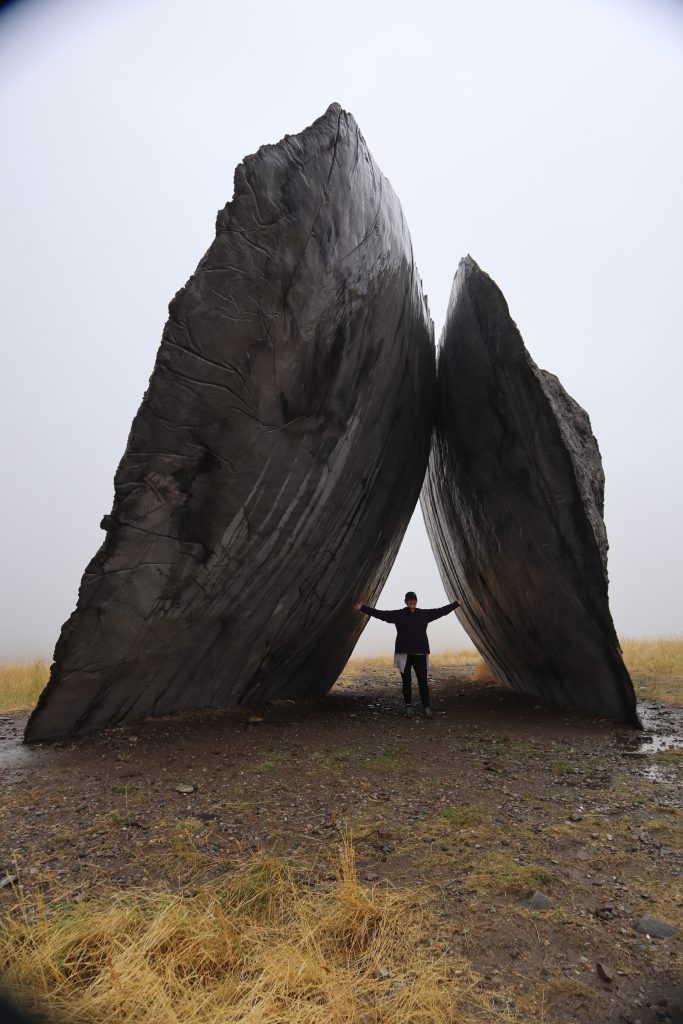 Don't get discouraged by the restrictive nature of the visits. When you're out there you will appreciate every bit of why the owners (yep, this land is privately owned) try to keep things small. Make it a goal to come here…I went in terrible weather and was overwhelmed. I can't wait to go back and see when the visibility is better.
Red Lodge
Nestled in the Beartooth Mountains and surrounded by Custer Gallatin National Forest, Red Lodge Montana delivers world class outdoor recreation and access to Yellowstone National Park via the Beartooth Highway.
Although you could probably plan a whole separate trip, as a day trip from Billings, you have lots of options. Stay tuned on this one, people. I plan on giving you some firsthand intel on this one soon, so keep checking back.
YOU MIGHT ALSO LIKE:
Places to visit in Montana that aren't Yellowstone or Glacier