Everything you've ever wanted to know about Adventures by Disney
When you hear the word "Disney" you think of Mickey Mouse, theme parks and fantastic resort hotels. Maybe you think of another one of your favorite Disney characters, a certain Disney movie or maybe even the magic of a Disney Cruise. But what about Adventures by Disney? If you've never heard of Adventures by Disney, I'm about to throw a ton of information your way.
This post is sponsored by Instant Impressions Travel. All opinions are my own.
Adventures by Disney isn't about theme parks or Mickey Mouse but it's a unique way to vacation with the magic of Disney without being in the parks.
Disclaimer: I have never been on an Adventures by Disney Vacation but it's at the tip top of my travel bucket list. After you read this, you will see why.
Everything you've ever wanted to know about Adventures by Disney
The information in this blog post was obtained via research and via interview with Sandy from Instant Impressions Travel, who knows a ton about Adventures by Disney. If you are looking for something different and special, this could be it. If your kids have outgrown the parks and you still want an experience that has that Disney level of attention to detail, maybe this is for you.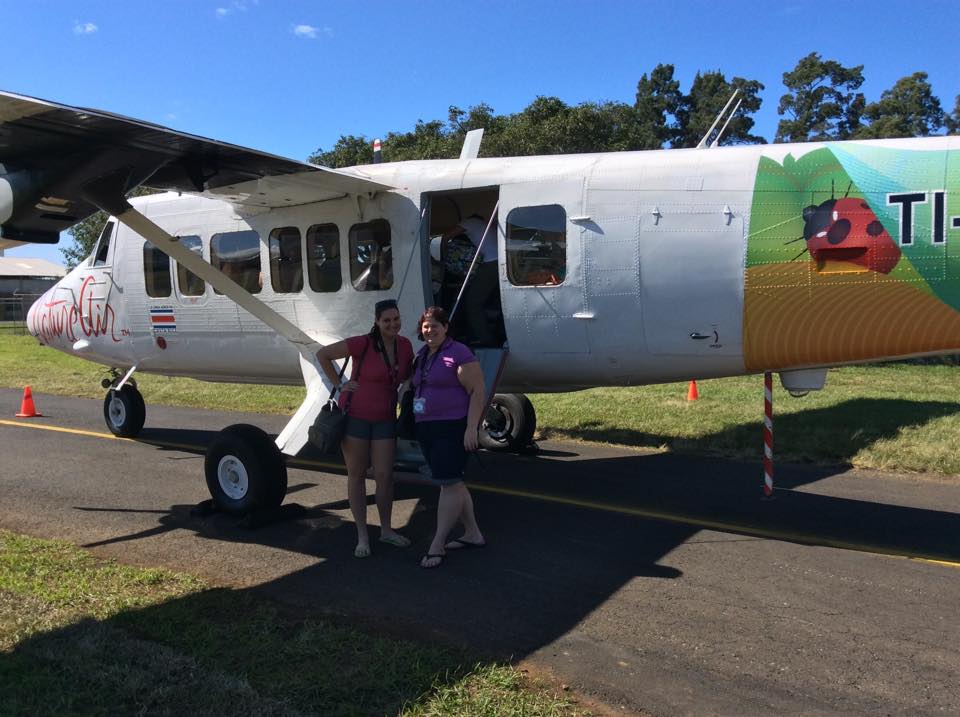 Read on!
So, what exactly is Adventures by Disney?
Adventure by Disney is a high-end group city tour that take place in exciting destinations around the world. It is Adventures by Disney, not Adventures at Disney. The magic is in the carefully planned touches that are present in every aspect of these epic vacations.
What are the logistics of Adventures by Disney?
When you go on an Adventure by Disney, you will stay in a 4-5-star hotel in a premium location. There will be no long bus rides to get from your hotel to the city center. You will be right there where the action is, eliminating your need for travel time to and from the sights you want to see.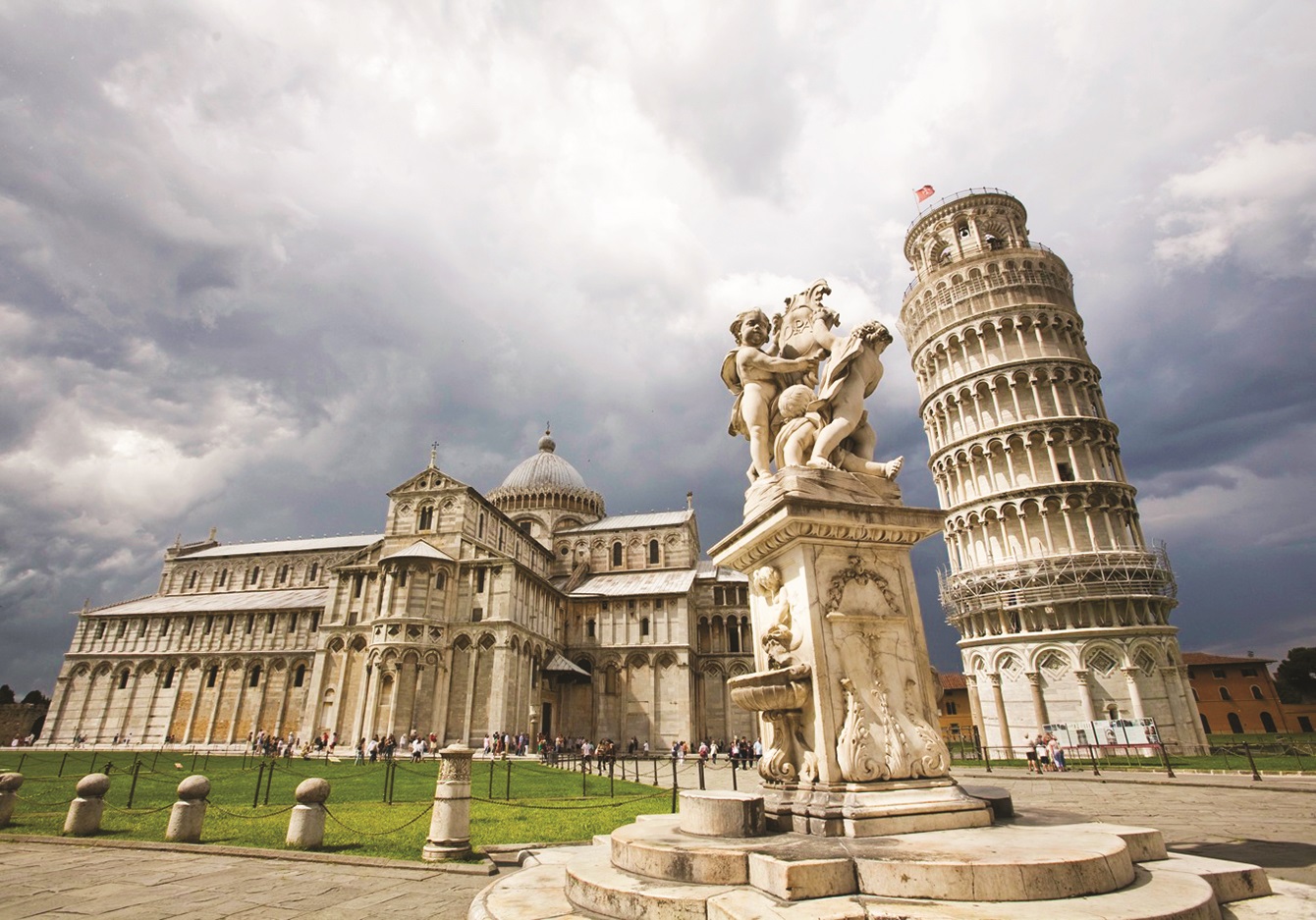 My husband and I went on a group tour of Edinburgh in 2012. It was fabulous, and I'm convinced everyone should experience Hogmanay in Scotland at least once in their lives (although once was kind of enough for me!)
In our five days in this awesome city, we saw lots of wonderful things. One of the downers was that our hotel was 30-minutes outside the city center. We spent at least an hour of our day in transit and, if we wanted to go somewhere on our own during free time, we had to foot the bill for a cab.
That won't happen with Adventures by Disney. Your vacation has been planned with maximizing every bit of your time and your hotel locations are carefully chosen with that in mind.
Things like hotel check-in and transporting luggage? All handled for you. Magical, right? Your job is to show up and have a blast.
Will I be with the group the entire time?
You will be under the care of two Adventure Guides who will take wonderful care of you during your trip. You'll also be joined by local guides who are city experts. You will have a team dedicated to making sure your vacation is awesome.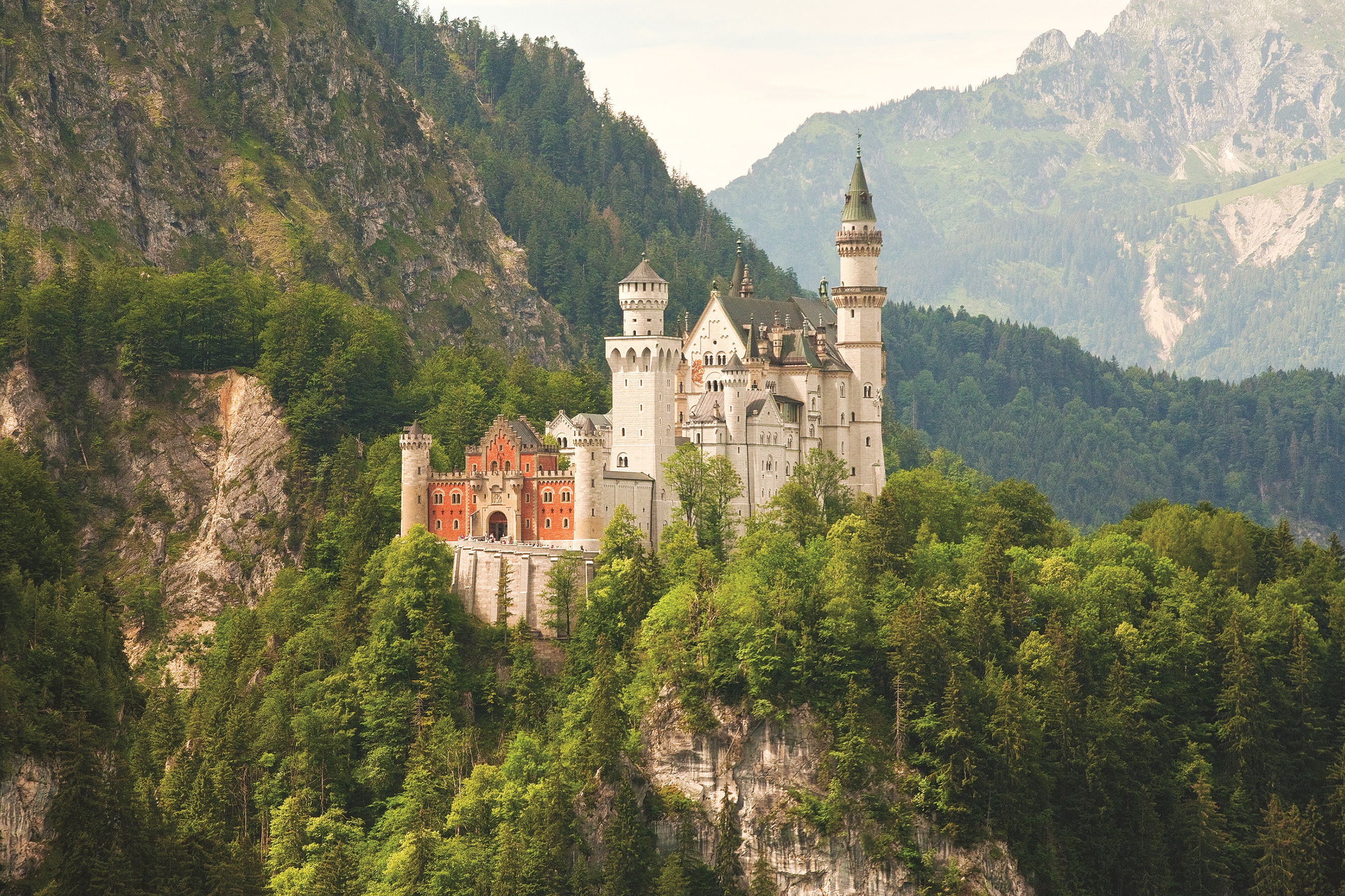 You might not be in the parks or on a Disney Cruise but that doesn't mean you won't have the pixie dust and wonder you associate with something that's been touched by Disney.
You'll have a great time with your group, but you will have downtime.  On a typical weeklong Adventure, you'll probably get two half days to yourself to explore on your own, relax, or even check out a spa.
But don't worry. If the group tour appeals to you because you don't like the idea of wandering around alone in an unfamiliar destination, you won't be left completely to your own devices during your free time. Your travel expert can help you plan activities during your free time before you even leave.
This includes assistance with diner reservations or a spa menu of "the place to be" at the place you will be. The Adventure Guides on your tour will also be available to help you find the right activity for your family during free time.
It won't all be "following the herd" but it will all be magical. When you book an Adventures by Disney trip with Instant Impressions, you truly have a team of people dedicated to making sure your vacation is a success.
Also, Instant Impressions can help you find the perfect tour group for your family. The more flexible you are, the more options you have but wouldn't it be cool to have your own personal travel planner tell you something like:
"I recommend you sign up for the Costa Rica tour in late July because there are two families with kids the exact age of your kids. The trip in early July is mostly couples with no kids."
How amazing would that be?
Who can go on an Adventure by Disney?
Families with young children will want to know that for each destination, there is a minimum age and a suggested age. For example, the minimum age for the Costa Rica Adventure by Disney is four but the suggested minimum age is eight. That means a family with a five-year-old can go but there will be some activities on the trip that the five-year-old wouldn't be able to participate in. Whenever this is the case, your Adventure team will provide an alternate activity for you.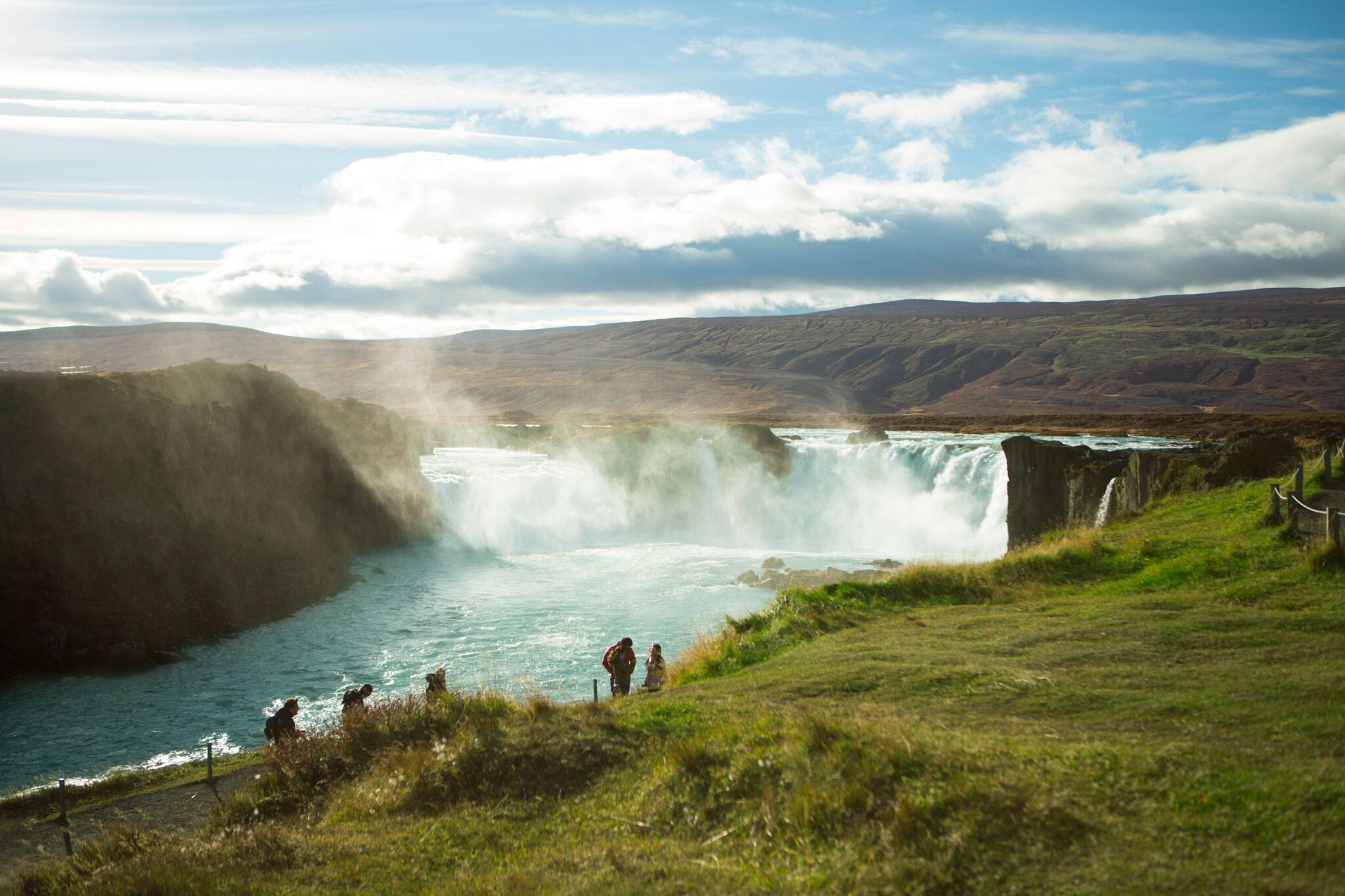 The particulars can be explained by your travel expert at Instant Impressions, so you can make the very best choice for your family.
Also important to note: there are some Adventures by Disney trips that are adults-only. If that's important to you, let your travel expert know that.
The activities will vary greatly by destination and your travel expert will also take the time to get to know you and help you decide on what trip is right for you. If you're a museum and coffee shop kind of family, an adventure where the group activities include biking and ziplining might not be for you.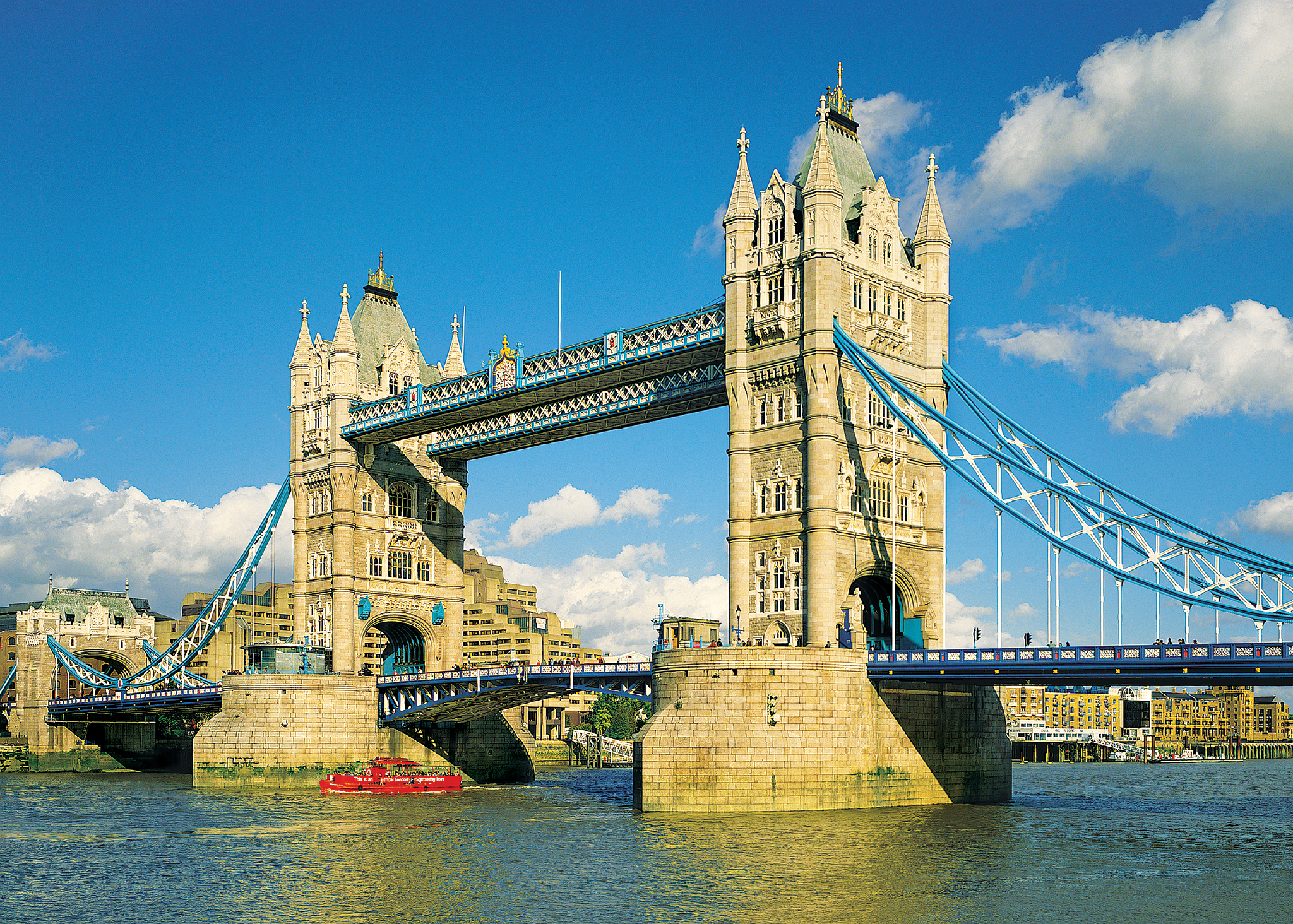 We all have our bucket list destinations, but your travel expert will help pair your dream location with activities that you will enjoy.
Why Adventures by Disney?
Time is money when you're on vacation. Most people don't have an unlimited travel budget or unlimited time off from work, school, or regular life. If that describes you, I want your life!
An Adventures by Disney trip is likely going to involve travel to a major bucket list destination, like Italy, Iceland, or beautiful Costa Rica.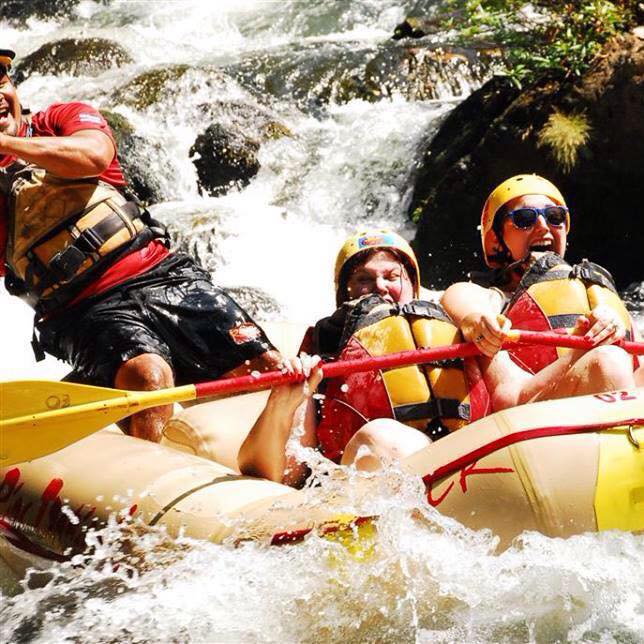 To get a full list of the available destinations, contact Instant Impressions Travel.
Any vacation is going to involve a monetary investment, but think about your time when you're on vacation. My husband and I have been on a lot of organized city tours. A lot of them have been great, some not.
If I'm on a five-day vacation, I want to squeeze as much juice out of those five days as I can. I don't want to spend hours riding in a bus to get to an attraction or waiting in line. I don't want to be told that I can't eat at the restaurant I want to eat at because I needed to make the reservation two months ago.
If you're spending money and taking time off from work, don't you want everything just so?
How much does Adventures by Disney cost?
It's expensive. There's no way to get around that fact. Adventures by Disney is a dream vacation that you plan for and save up for. Maybe it involves a trip to one of your bucket list destinations.
Pricing will depend on where you go and how long your adventure is. Long weekends within the United States begin at $1,999 per person and week-long Costa Rica adventures begin at $3,399 per person.
Keep in mind this includes your lodging, your activities (things like zip-lining, white water rafting), the majority of your dining, and external gratuities: (think bellman, housekeeping, bus driver, etc). The fee also includes your in-country transportation, although you will be responsible for your round trip transportation to your meeting point.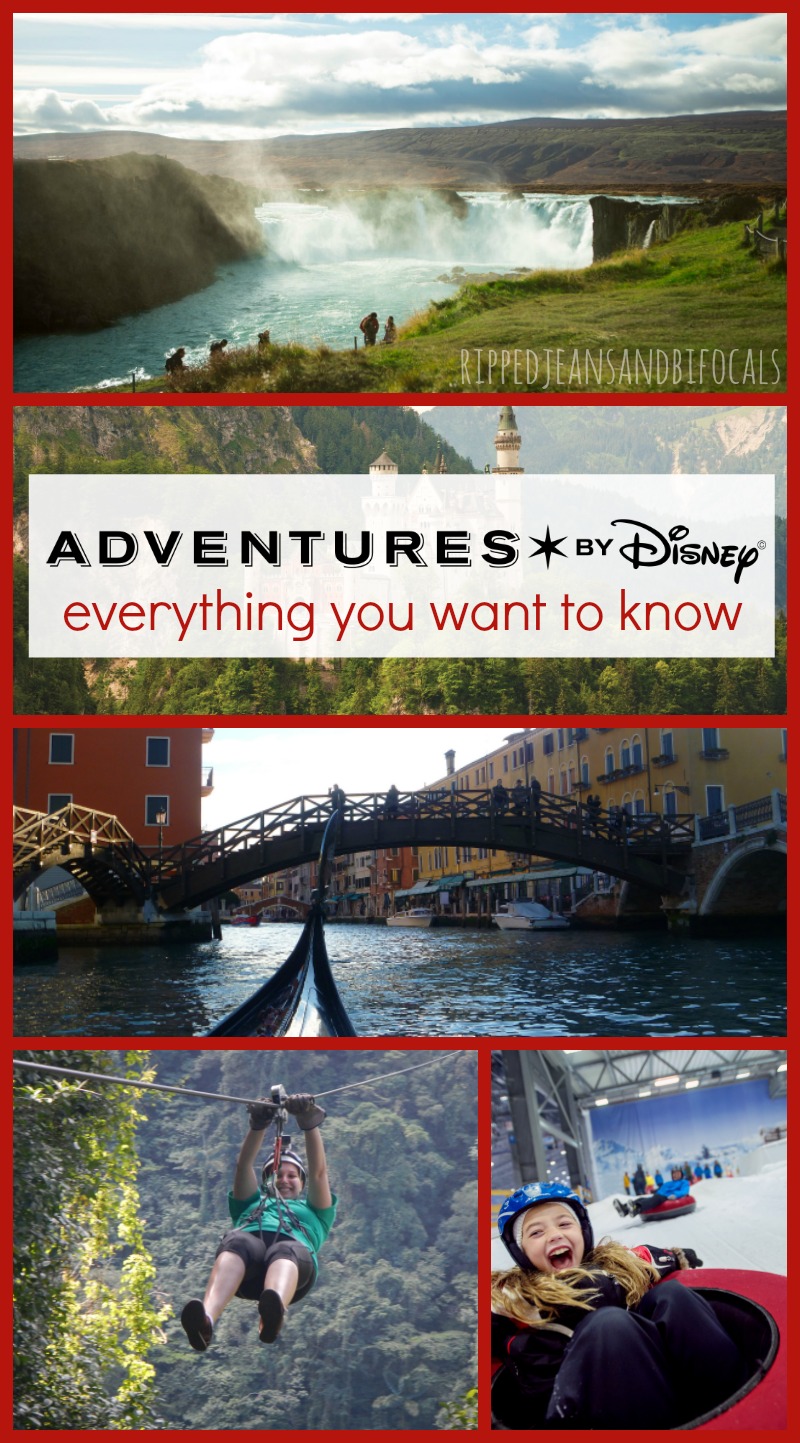 You are responsibility for your adventure guide gratuities, recommended at $11 per guide, per day.  Keep reading to find out our hint for this.
Your price will also include special touches, like custom photography packages and souvenirs.
My family and I went on a day-long tour of Rome, as part of a cruise ship stop. Our guide took us around to see all the sites and it was fabulous. She walked us right up to the Vatican, pointed us in the direction of the line and told us what time our group had to meet up to travel to the next attraction.
With many group tours, you're on your own when it comes to actually visiting the attractions. You stand in line. You pay admission. You figure out how to use your time once you are inside the attraction. Maybe seeing the best parts of the attraction in the time you've got is down to luck.
With Adventures by Disney, your Adventure Guide takes you into the attractions. We're talking front of the line, VIP access and a custom, guided tour.
A custom, guided tour that has been planned by someone who is sincerely interested in making sure your vacation is just so.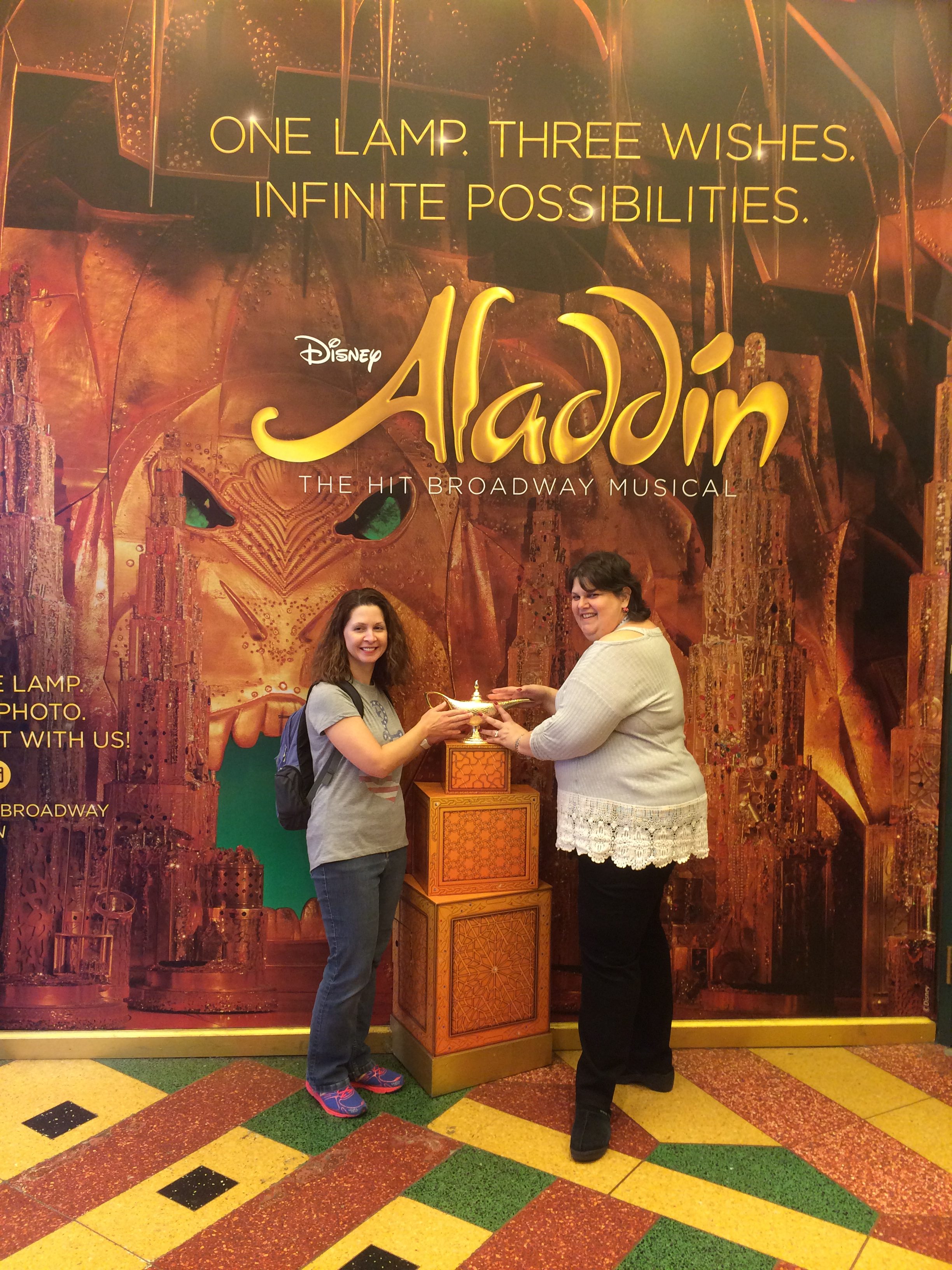 When I asked Sandy what she did on her Adventures by Disney trip to New York City, she had this to say:
"…in addition to lots of other things, we went to a professional dance studio and were taught the big show number.  It was funny when it came on stage to look down the row and see all of us doing the hand motions and legs kicking!  We also had an amazing seats front and center.  In true magical style as the intermission lights came on, they were passing out fresh baked NYC Black & White cookies and water for all of us.  Mid afternoon,  we went up in the prop shop.  We tried on everything from Lion King heads, to Mary Poppins coat and bumbershoot, costumes from the Little Mermaid and more!  They have switched for the coming year to Frozen on Broadway."
The theater buff in me is drooling right now. Anyone can go to New York and go to the theater but an experience like she just described? That is extra special.
There is a big difference between a tour guide showing you where to enter an attraction and walking into that attraction with Disney. You're not in one of the parks. Mickey is nowhere in sight. But, your vacation is still all about Disney magic with little touches like this.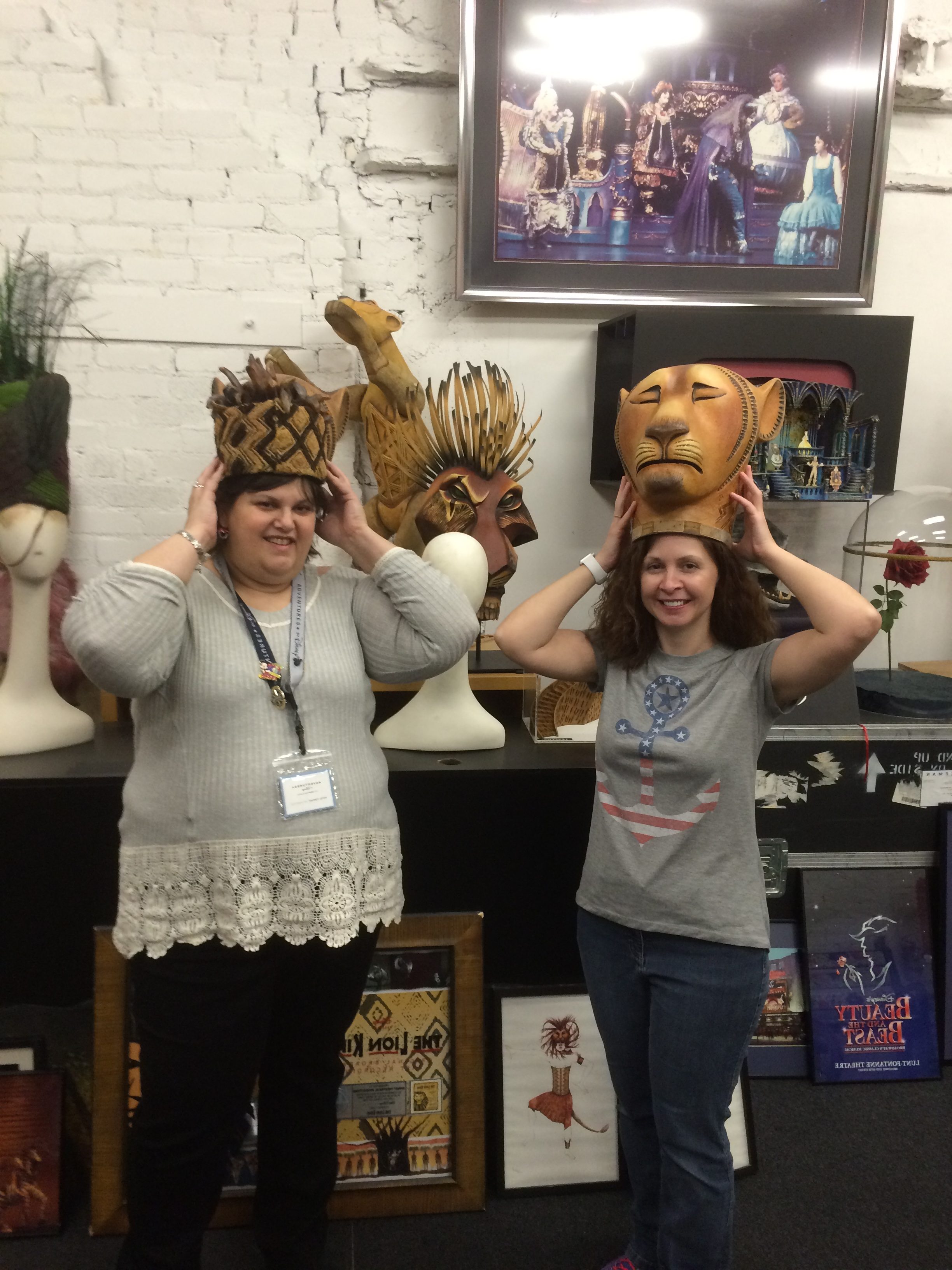 Can you plan your Adventures by Disney vacation on your own? Yes, but why should you? Sandy and her team at Instant Impressions will make sure your Adventures by Disney vacation is planned by someone who has actually been on their own Adventure.
Besides, Instant Impressions services are not only free, but you will also get a check to cover the cost of your Adventure Guide's gratuities. The internal gratuities (think tipping your bus driver and local folks involved in your vacation) are covered in the price of your package, but your Adventure Guide's gratuity is on you.
Unless you book with Instant Impressions. Then, it's on them. Quite a sweet deal, if you ask me.
Sandy has helped me (and is helping me now) plan some of my own trips and I can vouch for the fact that she spends my vacation dollars like they were her vacation dollars. You are the customer and she will book what you ask her to book but she'll also offer her ninja like vacation experience to make your vacation the best it can be.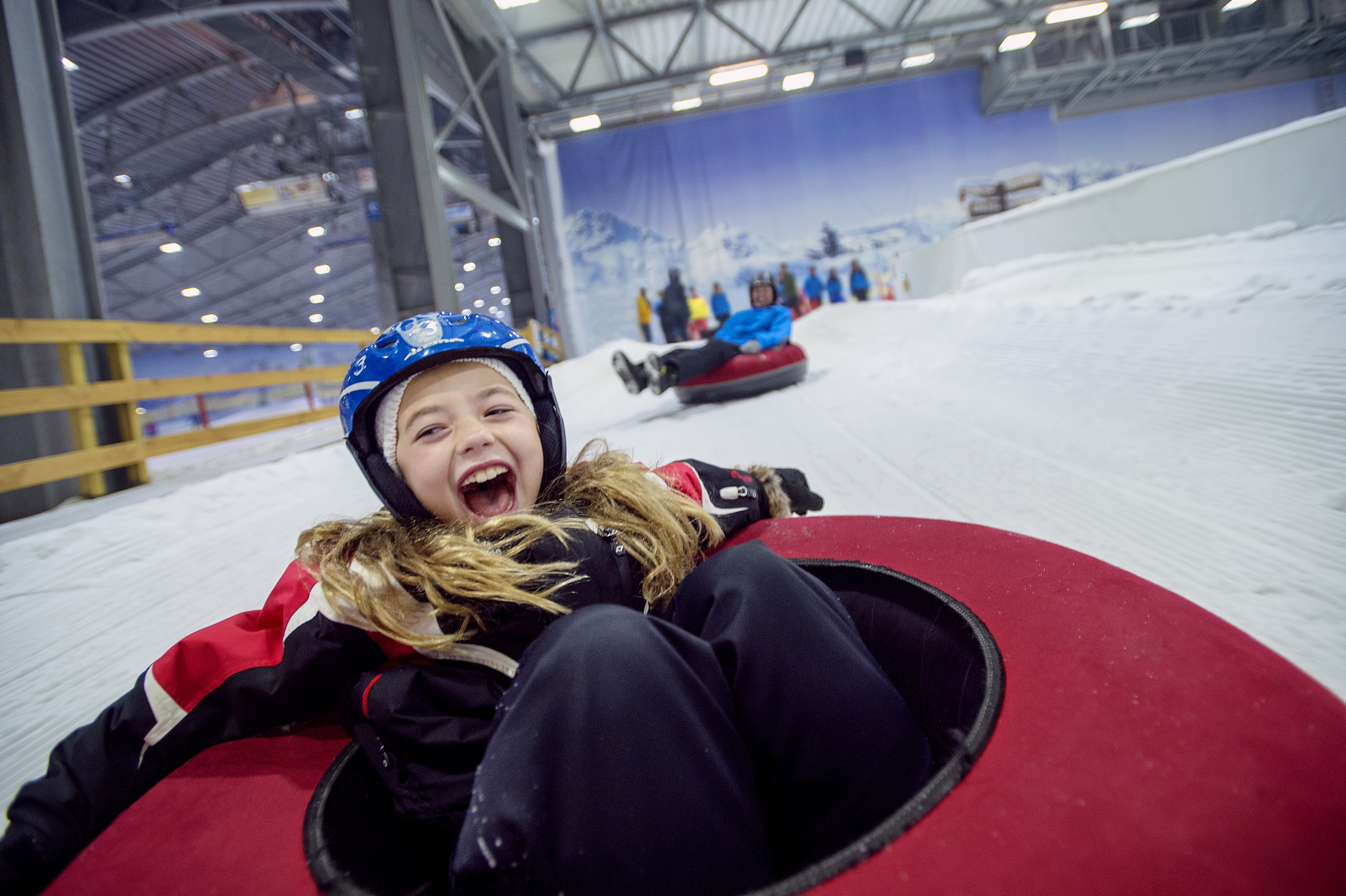 And that is what Disney magic should be all about, right?
You might also like:
Breaking down the difference between Value, Moderate and Deluxe Resort Levels at Walt Disney World
7 Reasons to use a Disney Vacation Planner
The Ultimate Disney Cruise Packing List
14 Things that are awesome about a Disney Cruise