Your Guide to Hamilton Pool Preserve Near Dripping Springs Texas
(This post may contain affiliate links. Read my full disclosure.)
Hamilton Pool Preserve in Travis County Texas has long been touted as one of the most beautiful places in Texas. To be sure, it's a gorgeous spot that showcases the best of Central Texas' natural beauty and is worth a visit if you manage your expectations. This guide to Hamilton Pool Preserve will help you plan a visit you'll talk about for years to come.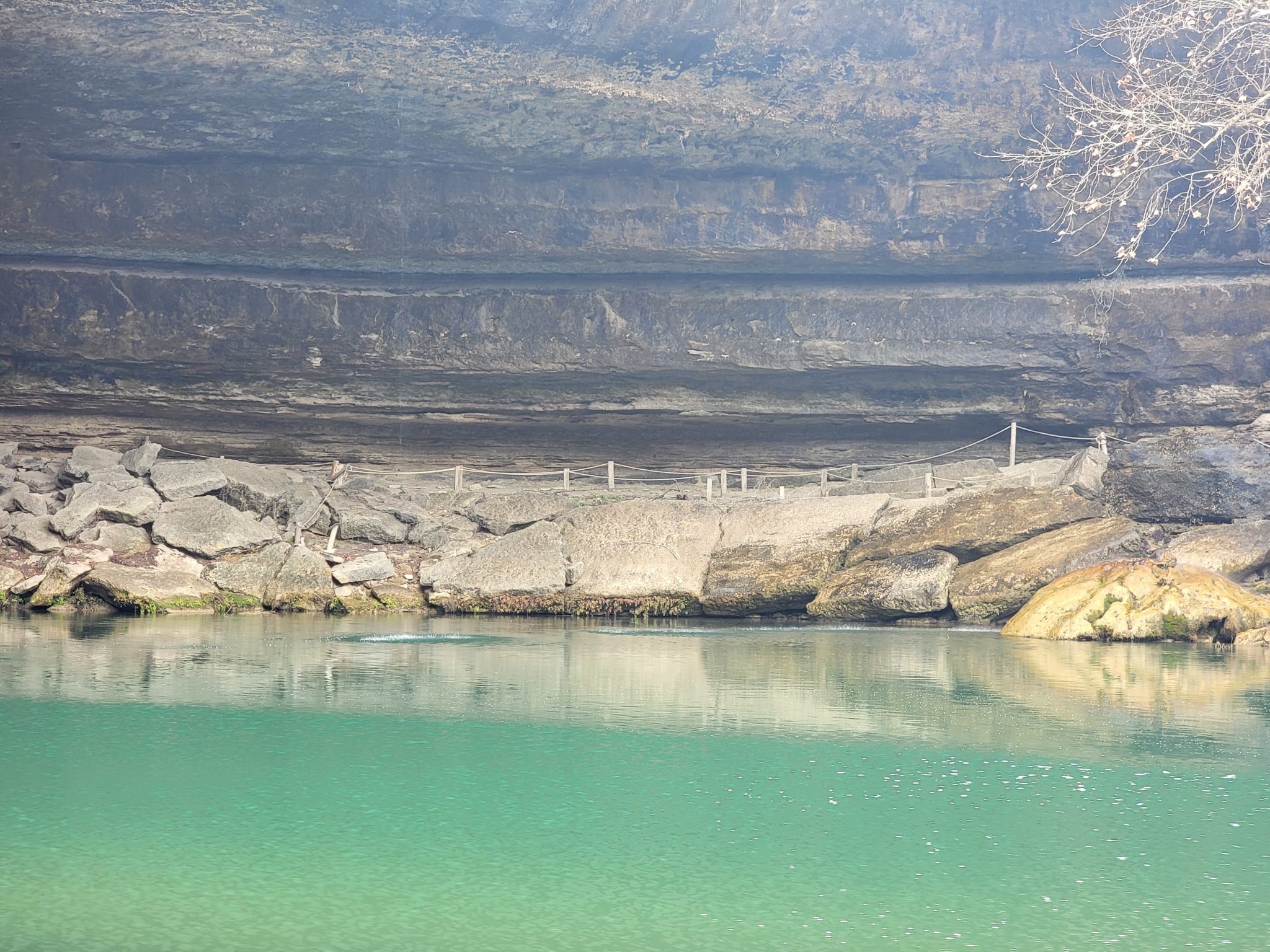 Your Guide to Hamilton Pool Preserve
Here's everything you need to know about visiting Hamilton Pool Preserve, including how the reservation system works and answers the big question of "Can I swim here?"
What – and Where – Is Hamilton Pool?
Hamilton Pool is a stunning blue-green natural swimming pool fed by Hamilton Creek via a 50-foot waterfall. It is part of the Balcones Canyonlands Preserve, which holds over 31,000 acres of endangered species habitat and rare plant species. The pool was created when an underground river collapsed, some 10,000 years ago. Hamilton Pool is 25 feet deep in the middle and shallower towards the edges and is surrounded by a collapsed grotto and canyon from thousands of years of water erosion. The area's lush plants, various wildlife species, and natural shelter attracted the first inhabitants of the area.
This historic swimming hole has been popular with Austinites since the 1950s and is currently managed by Travis County Parks and Recreation. Once considered one of Texas' hidden gems, the secret about Hamilton Pool is out and the preserve is popular with hikers, nature lovers, and more recently, seekers of the perfect Instagram snap, year-round.
The 232 Hamilton Pool Preserve is located near Dripping Springs, which is a short drive from downtown Austin. This area has none of the offbeat vibe of the city of Austin and is near the Texas Hill Country, which offers many opportunities for outdoor exploration, great restaurants, and local wineries and breweries.
Can you swim in Hamilton Pool? It depends.
​Gotta love an ambiguous answer but swimming in Hamilton Pool can get complicated. In years past, summer visitors enjoyed leaping from the overhanging cliff above the natural pool into the icy cold water. Visiting present-day Hamilton Pool isn't quite so free and easy. There are rules in place to protect both the environment and the guests.
Two things make Hamilton Pool potentially unsafe: High bacteria levels in the water and loose rocks surrounding the pool. The preserve is a great place to explore whether you swim or not but the logistics of visiting if you're set on swimming can get a little complicated. Reservations are required to visit and whether swimming is allowed is a day-to-day thing. When swimming is permitted, swimming may only be permitted in a very limited portion of the pool. Travis County Parks does an excellent job of putting the current swimming status on the website but whether swimming will be permitted on the day of your reservation is likely to be a game day call.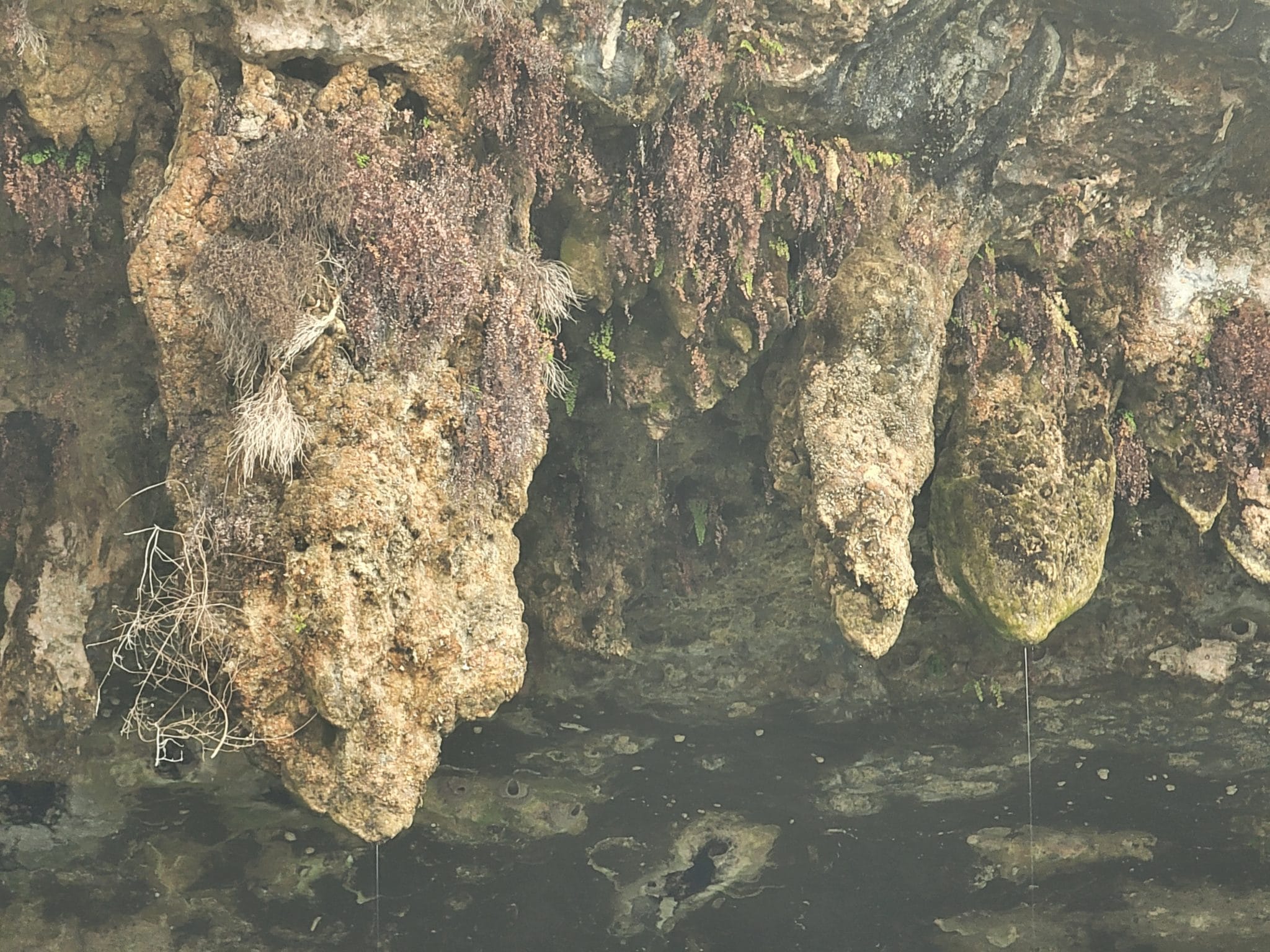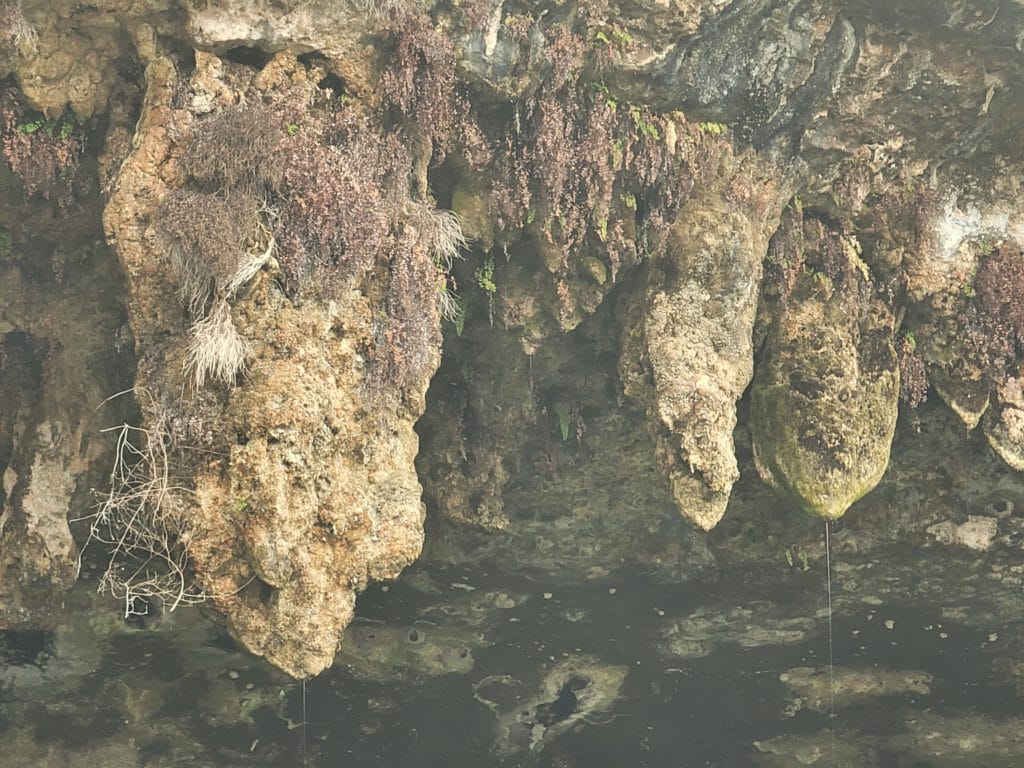 Water Access – Yay or Nay?
The water access status will be prominently posted on the preserve's website. The status will be posted as "Allowed" or "Not Allowed" with a brief reason why. The most common reason guests won't be allowed access to the water is recent rain and the threat of high bacteria levels. The status will also be accompanied by an estimated date when swimming will be available, but that's just a guess and is often impacted by factors beyond the park's control. Visitors with reservations have until midnight before their reservations to reschedule.
If you opt to keep your reservation, you can still hike down to the pool and take a look, although your pictures may show the sections of trail roped off to keep visitors off the part of the trail that goes under the cliff overhanging the pool.
Think you can get away with a quick dip? If you're comfortable ignoring the many "no swimming" signs, you're probably not comfortable ignoring the park rangers who will be posted near the pool. If you're tempted to break the rules, they're watching. Life vests are provided free of charge.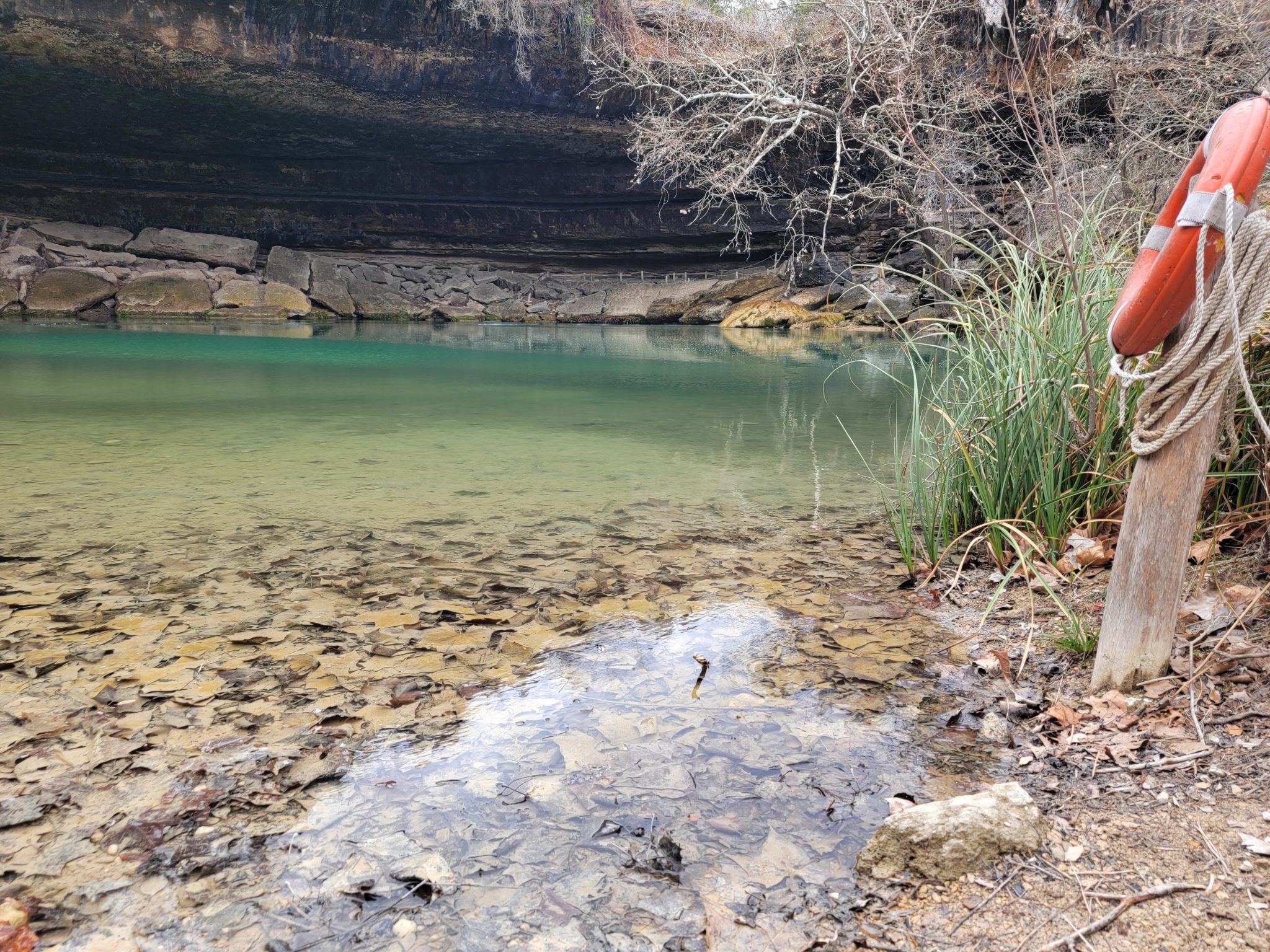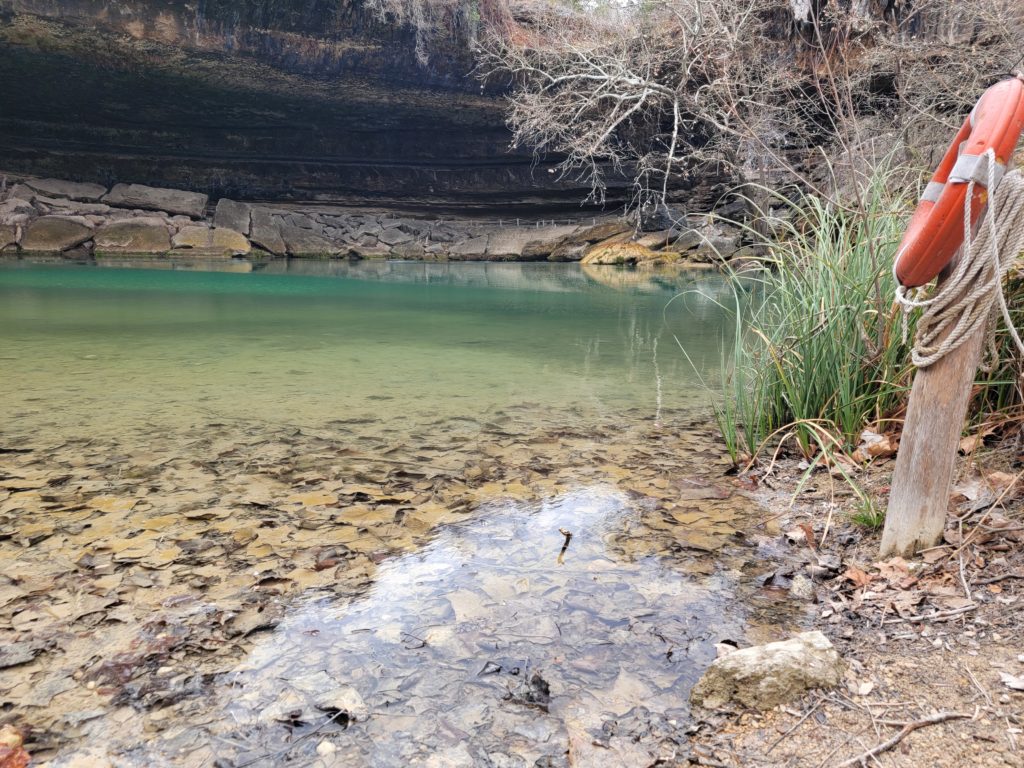 Entry to Hamilton Pool Preserve
Entry to Hamilton Pool Preserve is by reservation only and reservations fill up quickly. The park is not large and when you get down to the pool area and see how small it is, you'll appreciate the reservation system. Guests can reserve a morning time slot or an afternoon time slot. The entry into the preserve is tightly controlled ad is open year-round. Texas winters are usually mild. While December and January are probably too chilly for swimming, winter hiking is comfortable on most days.
Make your reservations as far in advance as you can. Even when there's no swimming due to water quality, the preserve is popular and you might find getting a reservation challenging, especially on the weekends. Reservations are $12 per vehicle, with a max of eight people per vehicle plus a $1 credit card processing fee.
But that's not all.
Once you arrive at the park you'll still need to pay your admission fee. Admission is $8 per person and $3 for seniors 62+. Children 12 and under and disabled veterans (50% and up) are free. We paid $21 for a two-hour hike (I'm a disabled vet) which is more than we'd pay to explore most city or state parks.
Here's the upside: Admission pass is good for all other Travis County parks for the rest of the day. No other Travis County parks require a reservation, so if you spend the morning at Hamilton Pool, you can get the most out of your money by visiting another park. Milton Reimers Ranch Park is nearby and has access to the Pedernales River, hike/bike trails, and a few picnic tables. Reimers Ranch is also popular with rock climbers.
Important: You can use credit cards to make your reservation but the park takes cash only.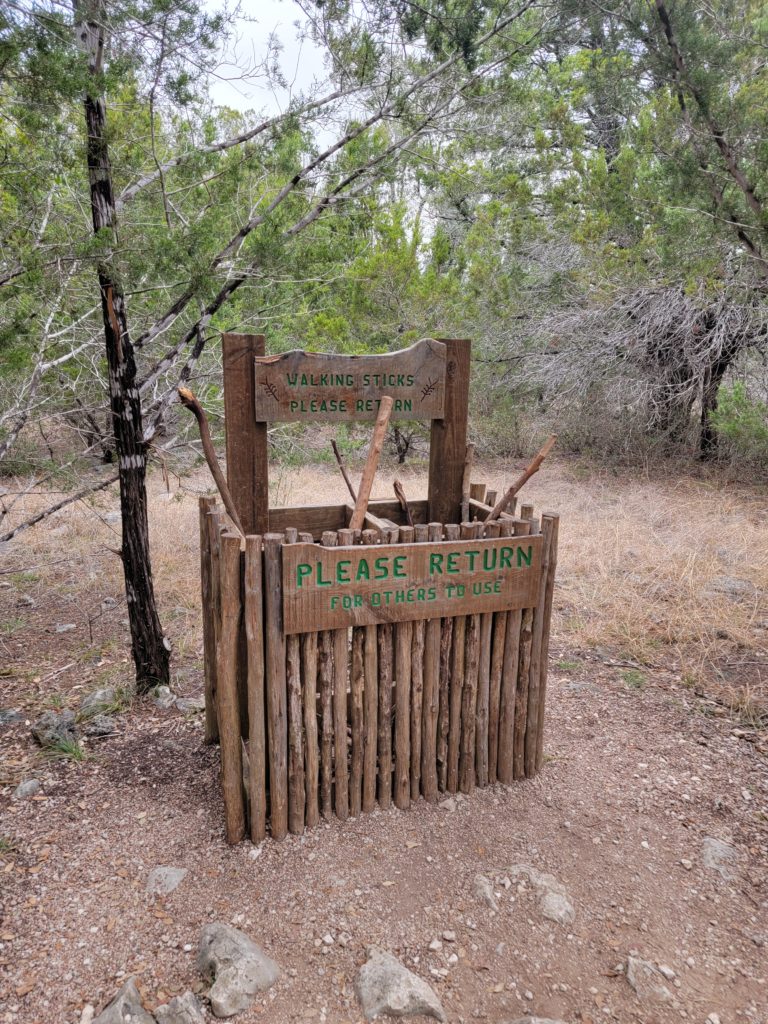 Hiking at Hamilton Pool Preserve
We hiked all available trails at Hamilton Pool – 1.8 miles in about two hours. We stopped a few times to take pictures but mostly kept it moving. If you wanted to walk slower, take breaks, or stop to picnic, you could easily spend more time here.
There's a short hike to get down to the pool, about 1/4 mile each way. The trail has steep stone steps and rocky terrain. I'd classify this hike as moderate. You need sturdy shoes. If you need a hiking stick, there's this nifty little stand near the start of the trailhead, or bring your own.
We hiked to the pool, took our pictures, and then hiked the other side of the trail. I was kind of "meh" on the second leg of the hike. It was nearing lunchtime and I loved the idea of lunch out with my husband on his day off and would have happily cut the hike short.
The hike along the creek bed was nice and relatively easy but the terminus of the trail on the banks of the Pedernales River was a whole lot of wow. I recommend doing the full hike and perhaps even carving out some time to enjoy this beautiful beach.
You might also like: The Blue Hole in Wimberly – How to Plan Your Visit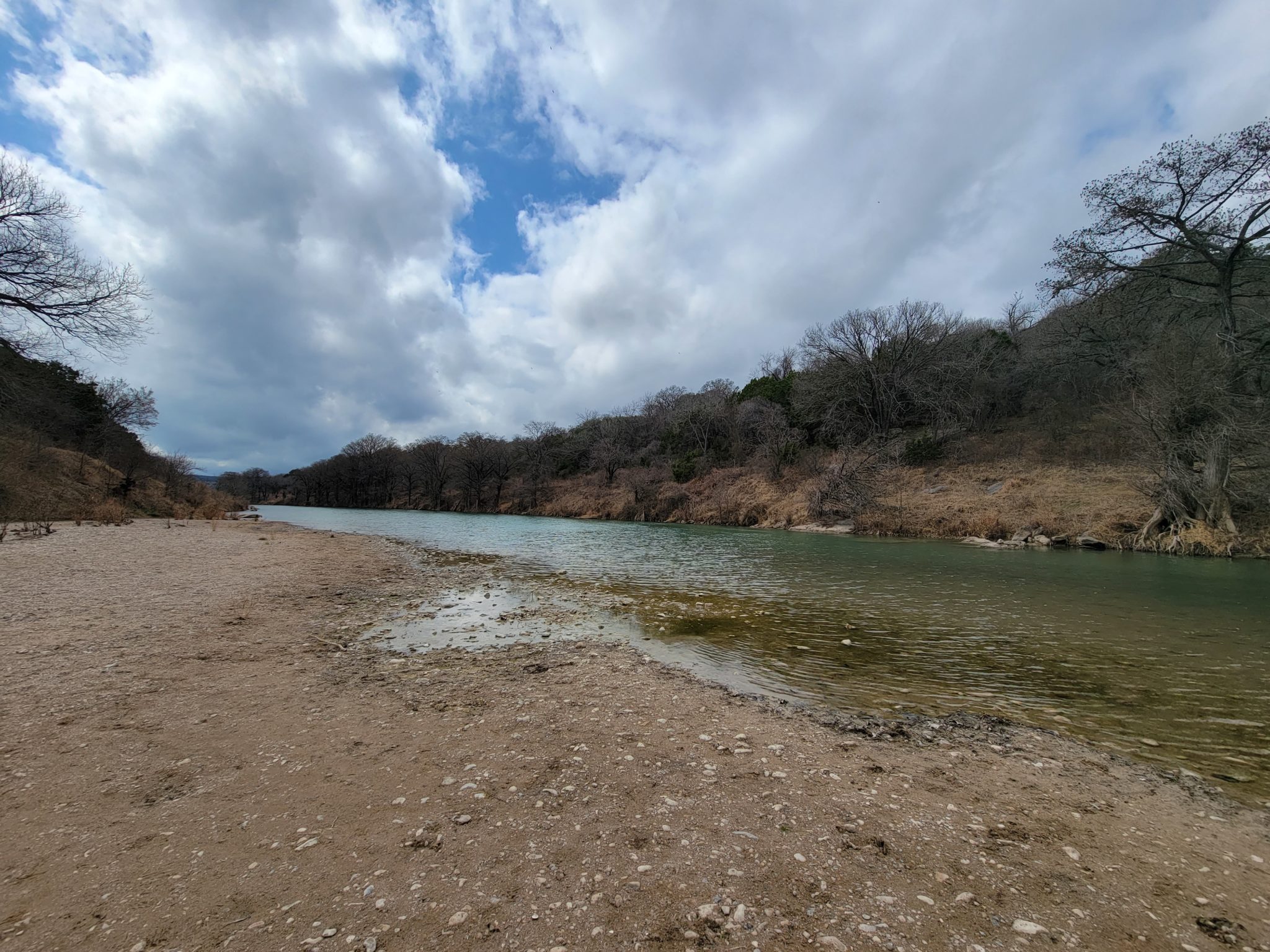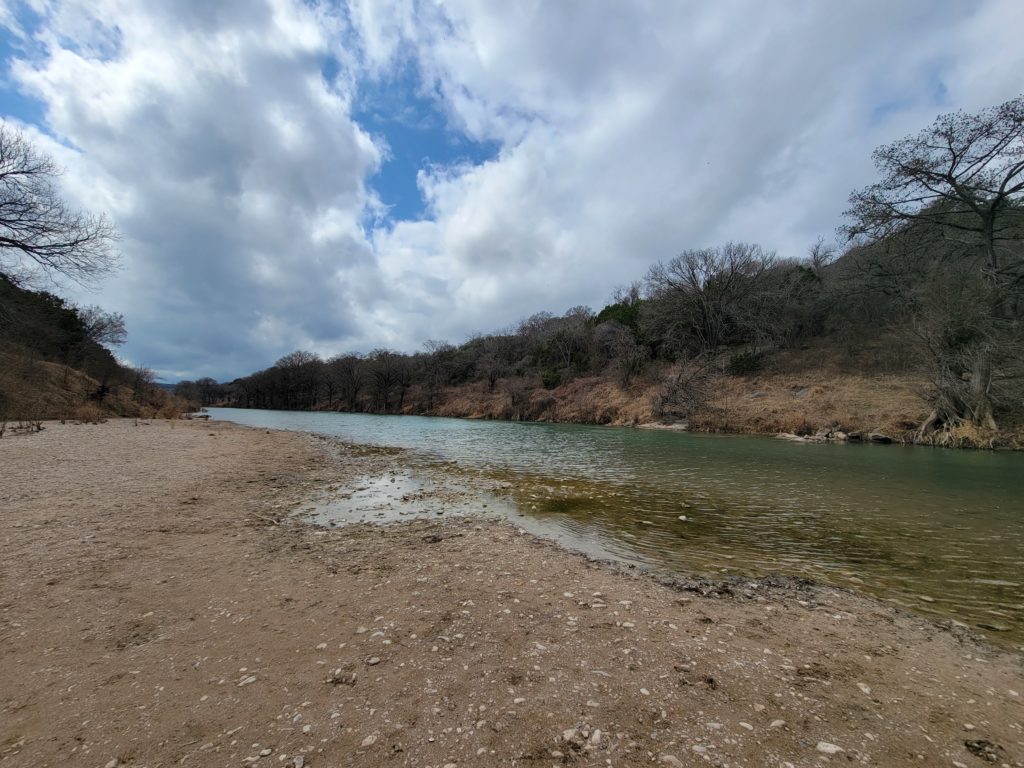 You might also like: The Blue Hole in Wimberly – How to plan your visit
Wildlife in Hamilton Pool Preserve
Birding is having a moment, so if you're into birding, or want to give it a whirl, this is a great place to visit. The preserve is home to the Golden-cheeked Warbler and a great variety of other birds. The diverse vegetation of Hamilton Pool ranges from semi-arid species in the uplands to riparian species in the canyon. The uplands of the preserve are a juniper and oak savannah with a variety of native grasses and wildflowers. Several rare plant species including canyon mock-orange, red bay (western-most colony of this eastern species), and chatterbox orchid are known to occur in the canyon areas along Hamilton Creek.
Other things to know about visiting Hamilton Pool
Bring drinking water and any snacks you want to eat. Also, be prepared to pack your trash out. No concessions are available and I did not see any trash cans in the park. Port-o-potties are available in the parking lot.
Make sure you have a photo ID, your reservation number, and cash before you set out to visit Hamilton Pool.
Other recommended items: sunscreen, insect repellant, sun hat, sunglasses, sturdy shoes, a camera or GoPro, picnic blanket – the beach along the Pedernales River is a great spot for a picnic. No pets, drones, glass bottles, or fires* are allowed. For more info on prohibited items, check out the Travis County Parks website.
*The fire status is subject to change but this is a dryer area of Texas and a day-use area not really conducive to a campfire.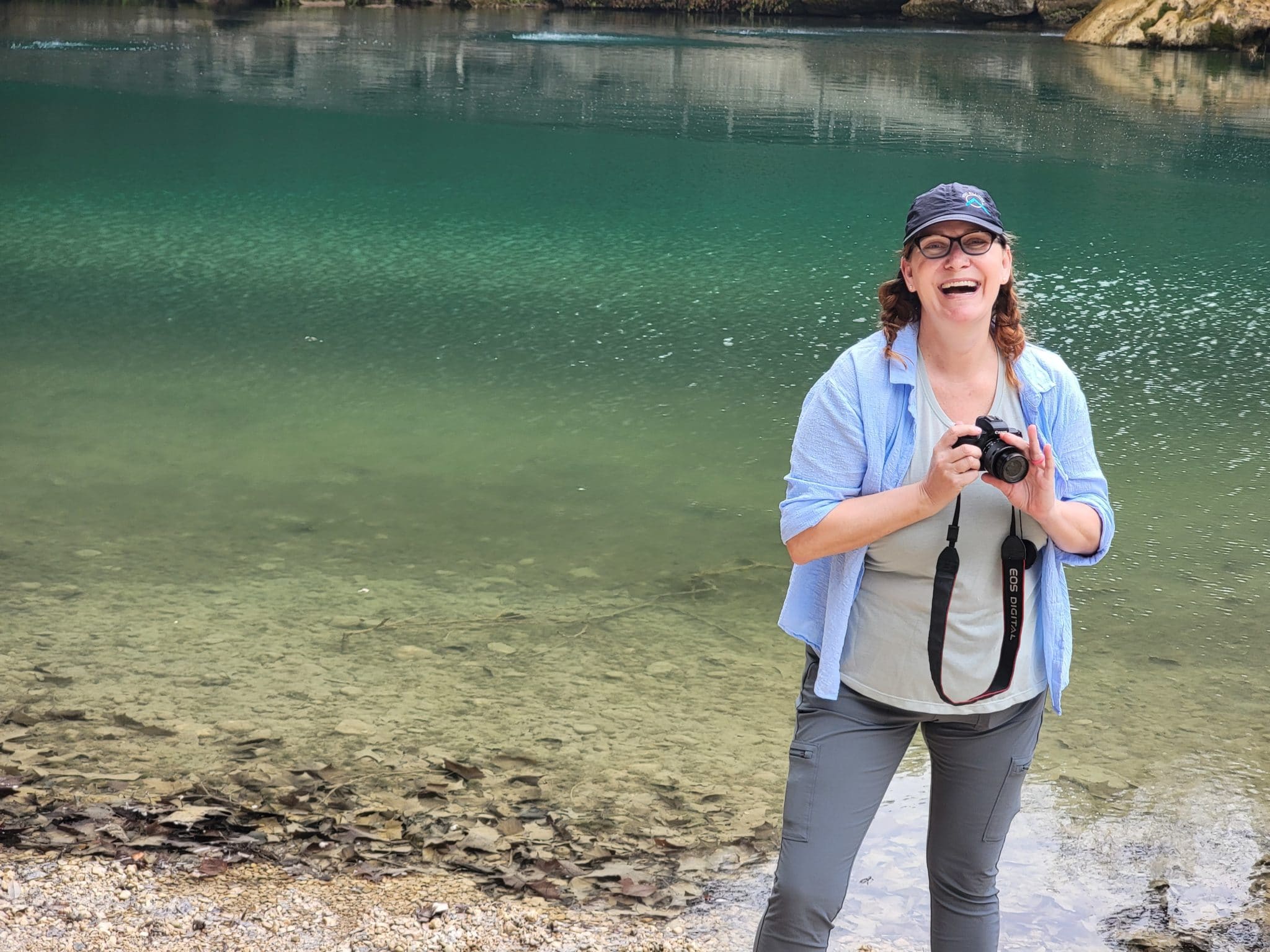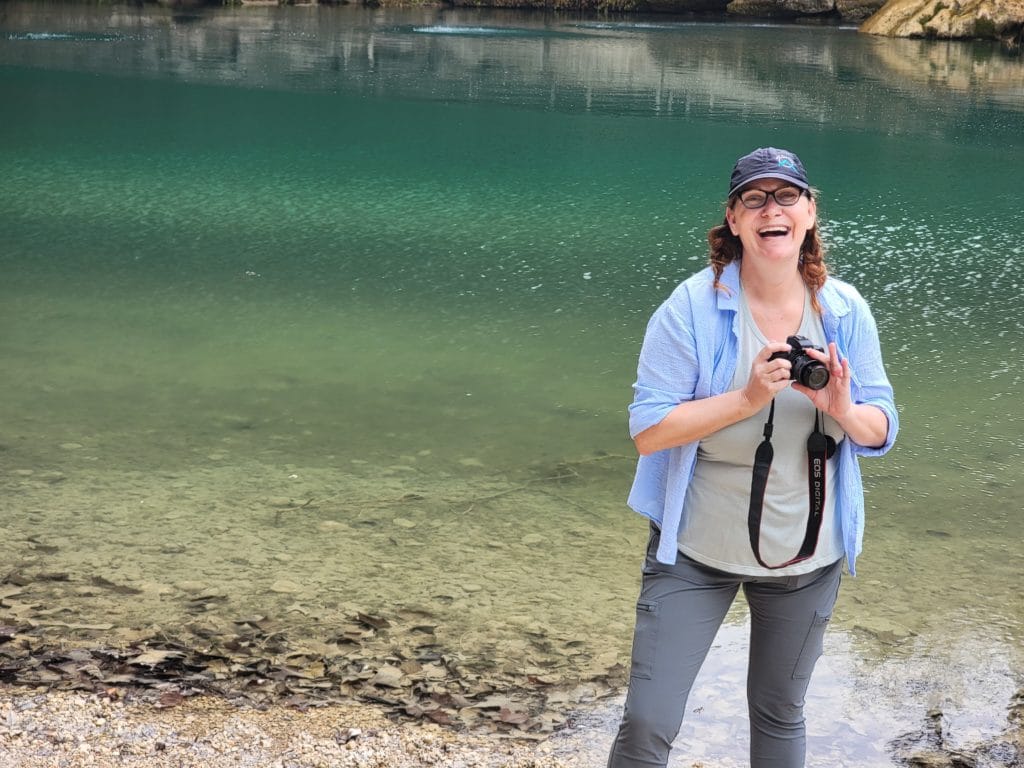 You might also like: