The best restaurants in Decatur Texas
(This post may contain affiliate links. Read my full disclosure.)
If you find yourself in Decatur Texas and want to know where to eat, this list of the best restaurants in Decatur Texas is for you.
The best restaurants in Decatur Texas
If you're spending time in Decatur Texas or passing through, here's where to find the best food and drinks. One of our favorite things to do in Decatur Texas was eating…that is pretty much one of our favorite things to do anywhere, let's be real, right?
Decatur also has some franchise type places and fast food if that's what you're more comfortable with (i.e. Whataburger, Wendy's, Subway, and Chili's, etc.) but I recommend, as always, eating local. There are more local restaurants to be found by doing a simple "food near me" search or by checking out Trip Advisor but here are the ones I have personal experience with and can vouch for:
1. Whistle Stop Cafe
The Whistle Stop Cafe is an American restaurant that serves home style food and a little bit of everything. Unfortunately, they don't have their menu posted online (if I'd have known that, I would have snagged one). I can recommend the chicken fried chicken (my husband and I both ate this) and the child's chicken quesadillas with homemade tortilla chips. I've also heard they have good tacos and pie.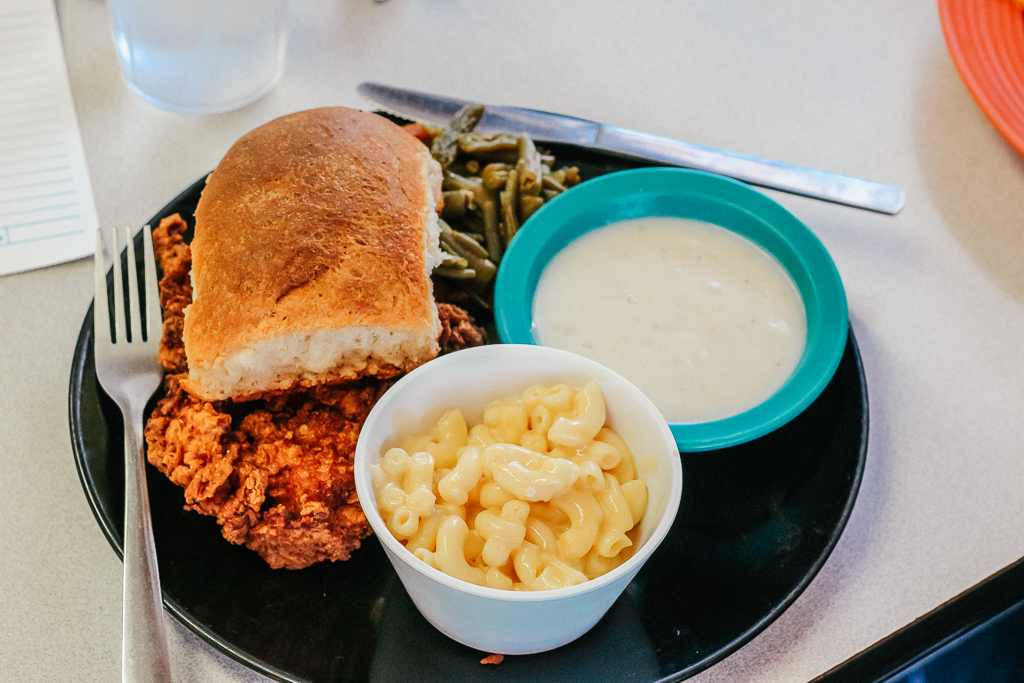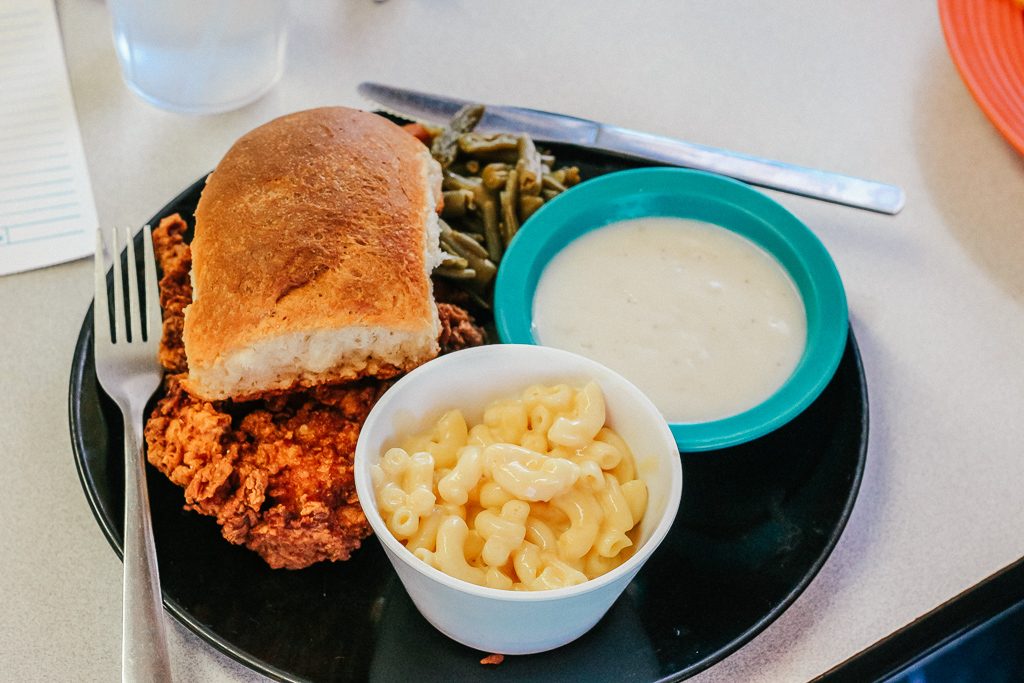 There's not a ton of seating inside, so be prepared to wait. Also, they're closed on Saturday's and Sundays.
Although Whistle Stop Cafe is at the top of my list of restaurants in Decatur Texas, important than the food are the many iconic picture spots you'll find outside. The Petrified Wood Gas Station is an awesome photo spot, as is the front of the cafe. Even if you're in town for the weekend and miss eating here, I recommend popping by for a picture…and there will be less crowds when the cafe isn't open so you won't get people's cars in your picture.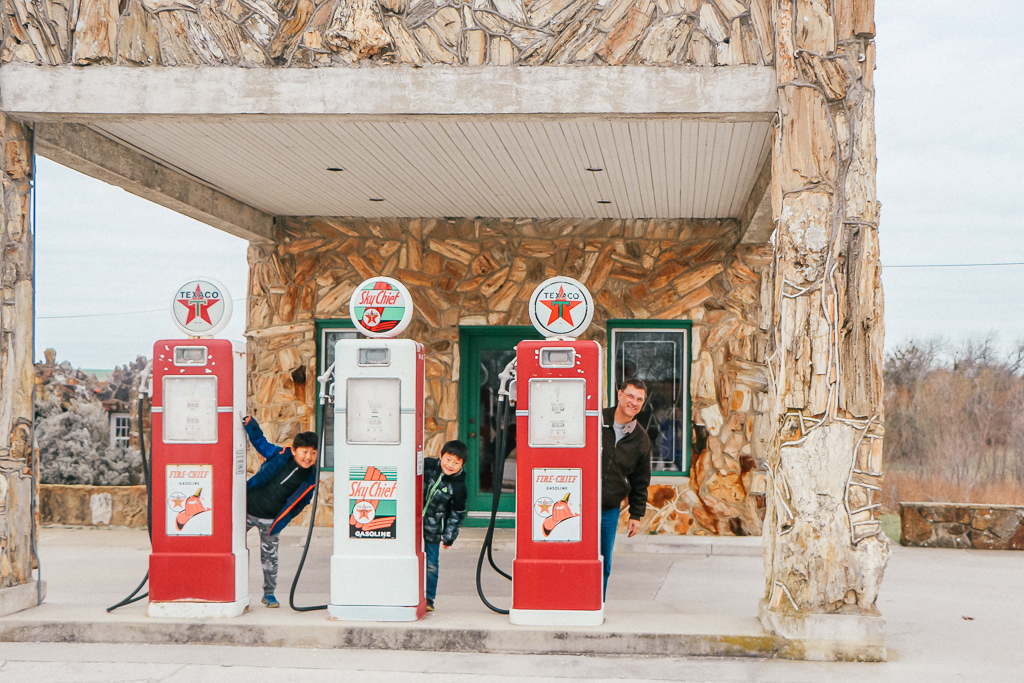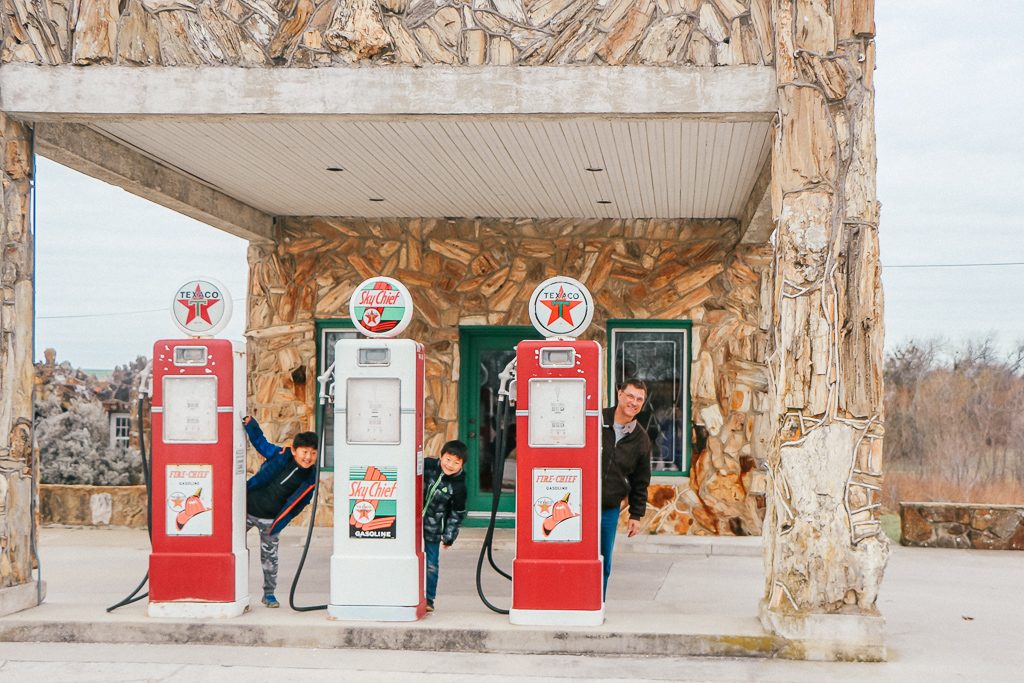 2. Sweetie Pie's Ribeyes
Eating at Sweetie Pie's Ribeyes is a treat. If you like a good steak, this is your place. While they do have a few things other than steaks, this isn't really a place for vegetarians, so if that's you, I'd advise you to choose something else, although I'm sure they're able to accommodate you if you ask. Just be aware that it's definitely geared towards carnivores.
My husband and I both had the 9 oz Ribeye with a baked potato. Their bread service is also really, really good. Our kids had the macaroni and cheese and it came in a bowl made of their homemade bread, which the menu doesn't specify, so that was a nice surprise and possibly an option if you don't want meat. And, while their menu online lists some delicious sounding desserts, it doesn't list the cookie sundae and the apple pie served on a sizzling skillet with brandy butter sauce that we enjoyed so I am guessing there have been some updates.
We thoroughly enjoyed our food and service. At one point during our meal, our waitress took a microphone and walked around the restaurant singing a song. It was completely unexpected and delightful. I do note their lunch menu contains some lighter items…I'm not sure if they'd make a burger or one of their salads for a dinner guest, but you could always ask. More on Sweetie Pie's here.
3. Trinity Street Coffee Bar/Trinity Street Roastaraunt
Trinity Street Coffee Bar is a great place to grab coffee or drinks. They offer a full bar and lots of coffee/tea selections. They also offer breakfast sandwiches and baked goods. Skip searching for nearby Starbucks and support local.
The restaurant, which bears the title "roastaraunt" is right next door and there's a pass through from the coffee bar to get into the eatery. This is very newly opened and I haven't eaten here myself, although I did get a peek inside the building and love the vibe of the space. You can check out their small menu here. It will be interesting to see how this expands as they get rolling.
4. Fuzzy's Taco Shop
Although Fuzzy's Taco Shop in Decatur is a franchise and not a local place (I am not sure if it is locally owned) we did find if a fun and convenient place to grab a quick meal. They also have a full bar. We came through town on our way home from another trip and stopped here for some quick tacos and drinks.
If you are looking for variety in your taco menu, this is a place to check out. It's very casual and has counter ordering but you can sit down and enjoy your meal.
5. Five Boys Ranch in nearby Bridgeport
Five Boys Ranch is in nearby Bridgeport. They don't have a website but you can keep up with their happenings on Facebook. They offer burgers, tacos, breakfast items and other homestyle favorites. I had the brisket pot pie because it sounded good and I've never seen brisket pot pie on any menu anywhere. I'd been out in the cold all morning visiting the C.A.R.E. tiger sanctuary and this hearty and warming lunch did not disappoint.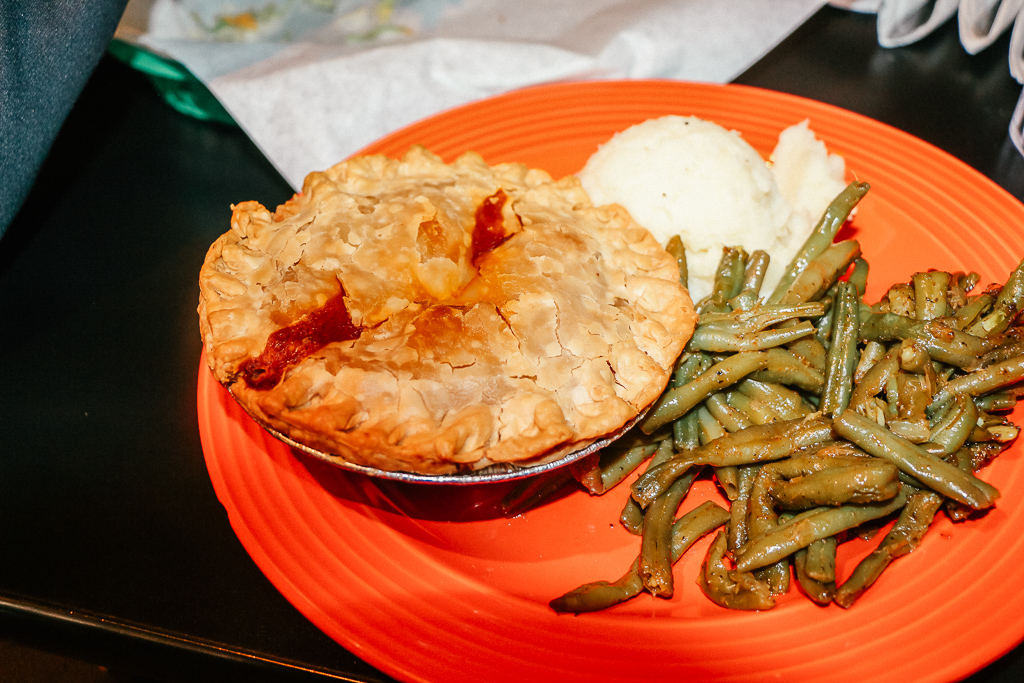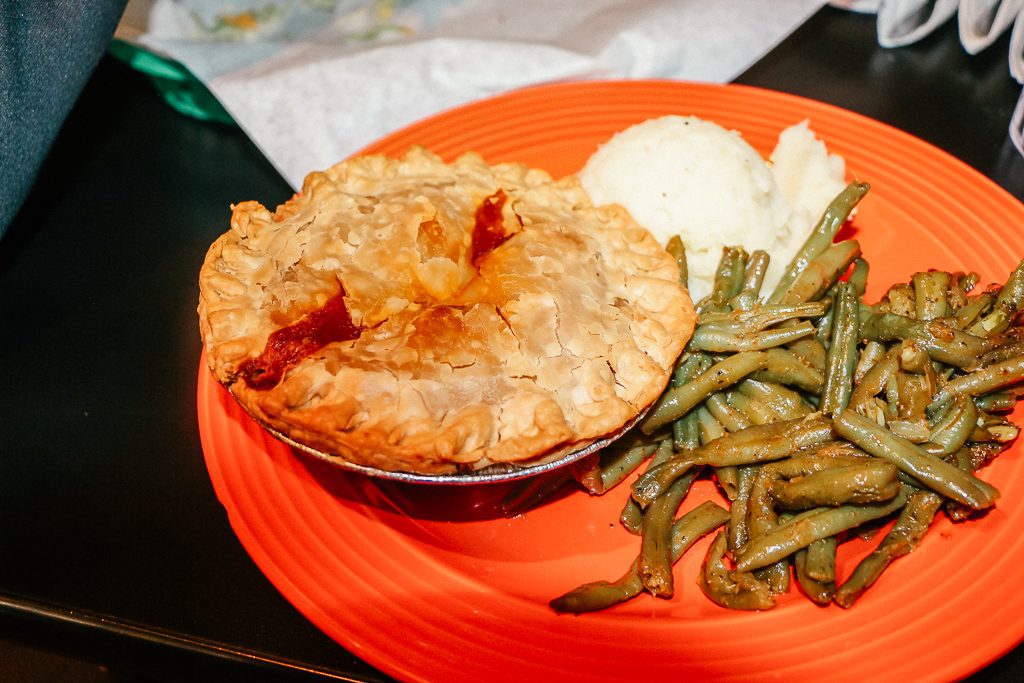 My husband and the boys had burgers and everyone devoured everything. I definitely recommend. There's also a food truck parked out back, so if you see it somewhere in Texas, you'll want to go and sample what they've got.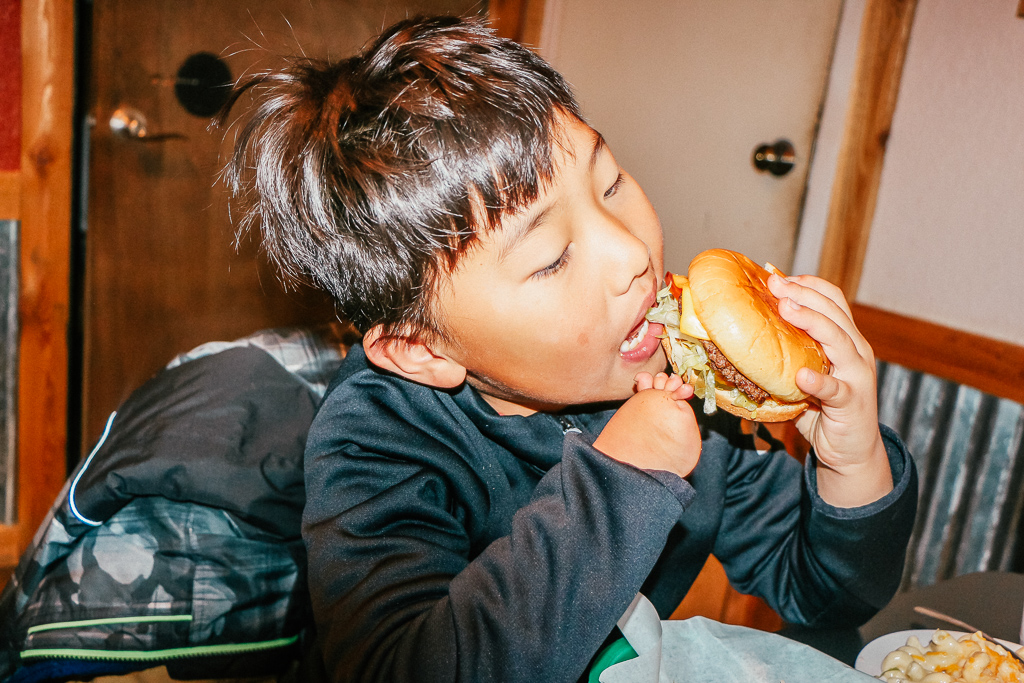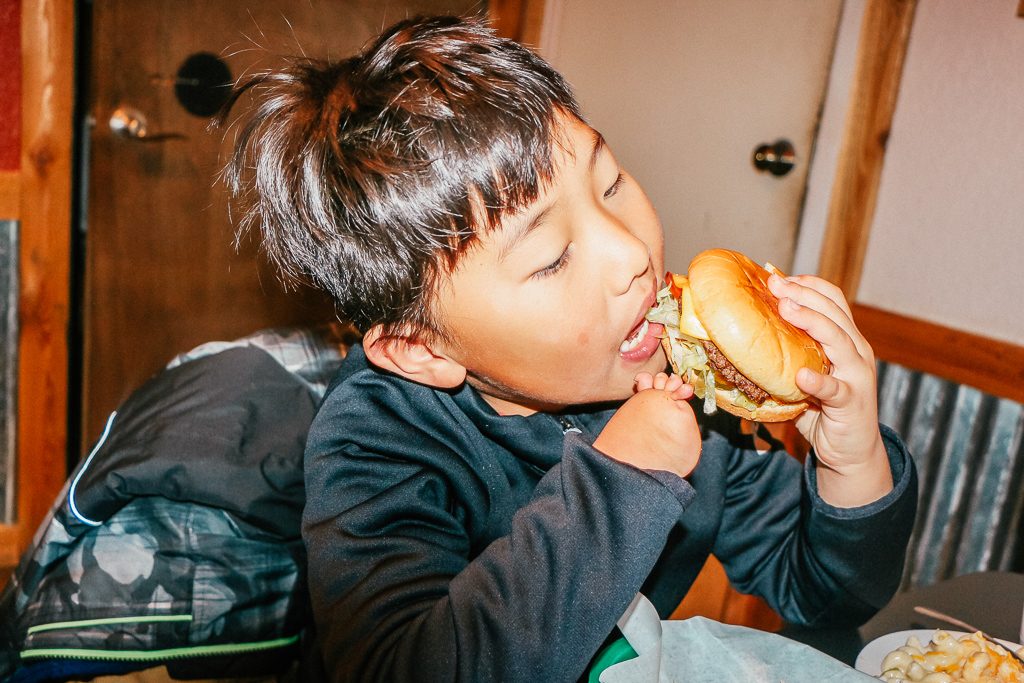 6. Marker Cellars Winery
Although not a restaurant, Marker Cellars located in nearby Alvord Texas, is worth a mention. They do have cheese plates for purchase and you can bring your own picnic and enjoy it on the grounds. Marker Cellars is kid and pet friendly, so if you're passing through and love wine, you'll definitely want to create some room in your schedule and add this to your list of things to do in Decatur Texas.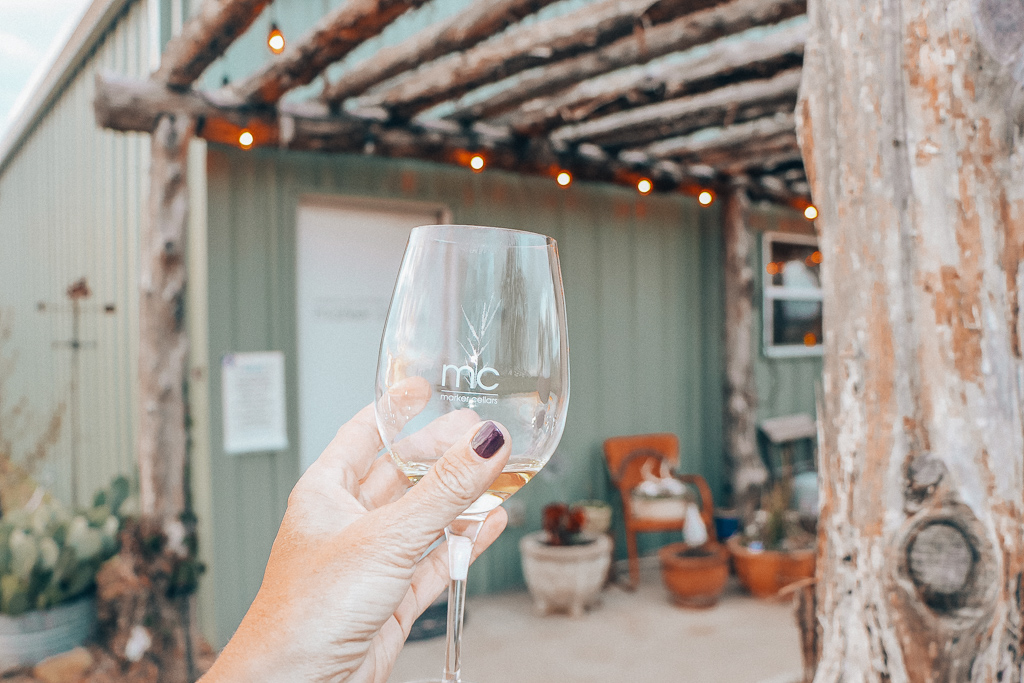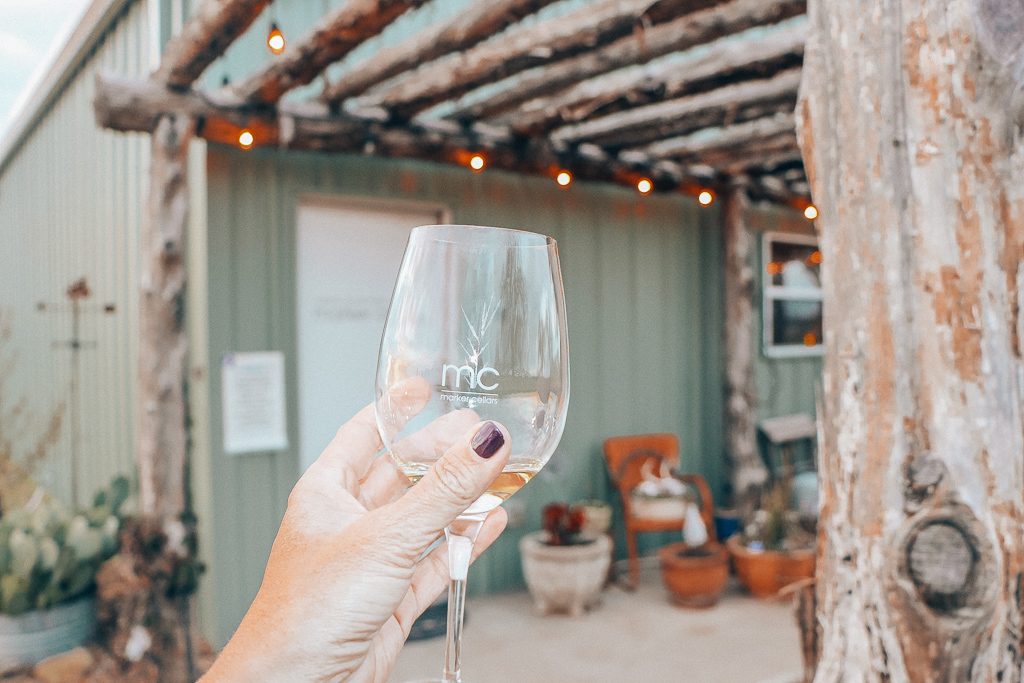 7. Roosters Roadhouse
Rooster's Roadhouse is located in Decatur Town Square, on the same block has Hey Sugar candy store and Trinity Street Coffee Bar. They offer upstairs and downstairs seating and a noisy, fun atmosphere.
We enjoyed an appetizer of Rooster Tails, which are fried onion petals with spicy dipping sauce. My family never met a deep fried anything we didn't like.
We had a great experience at Rooster's Roadhouse on our initial visit to Decatur Texas (end of 2018) found the service on a return visit (spring 2021) to be very poor. Because of that, they've sunk to the bottom of my list of restaurants in Decatur Texas and I don't see myself returning to give them another try.
However, they do have a good menu and you could chalk up my experience to an off night and try it for yourself.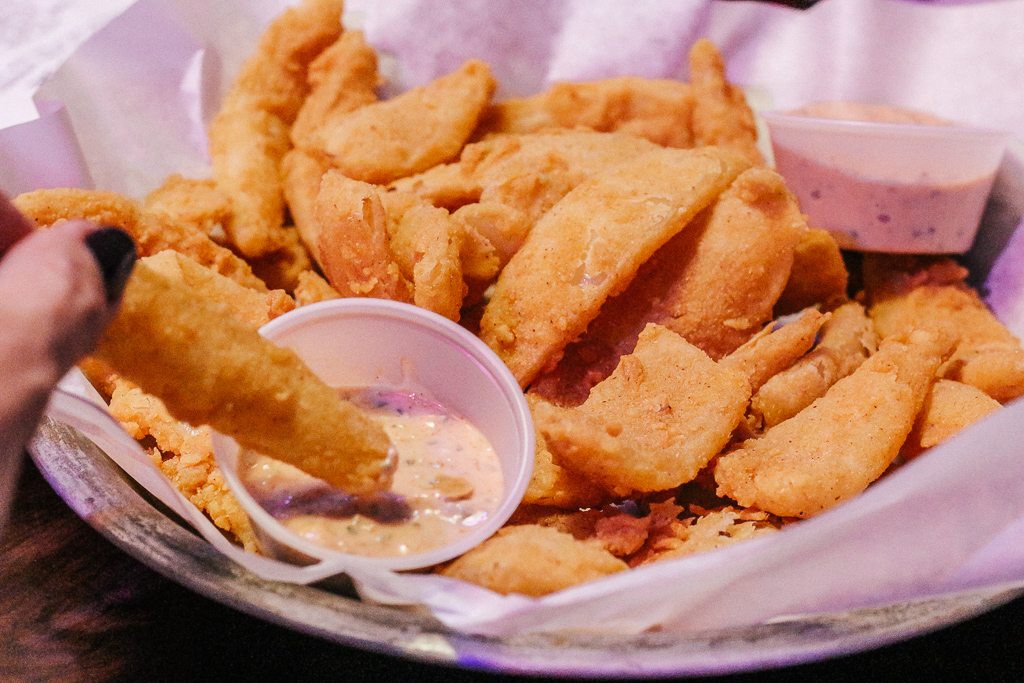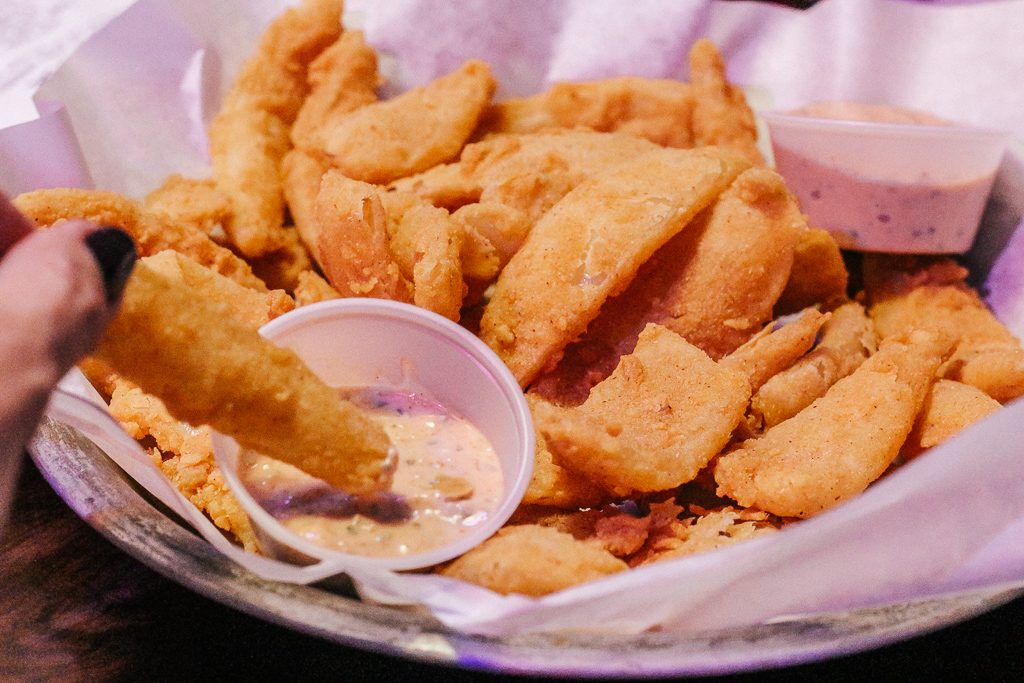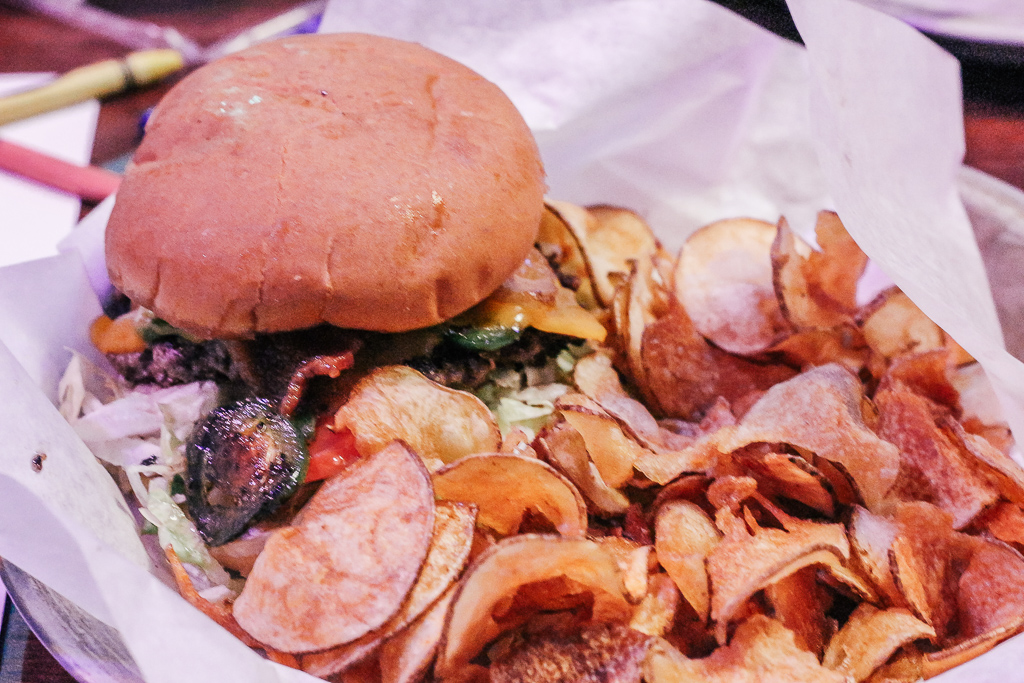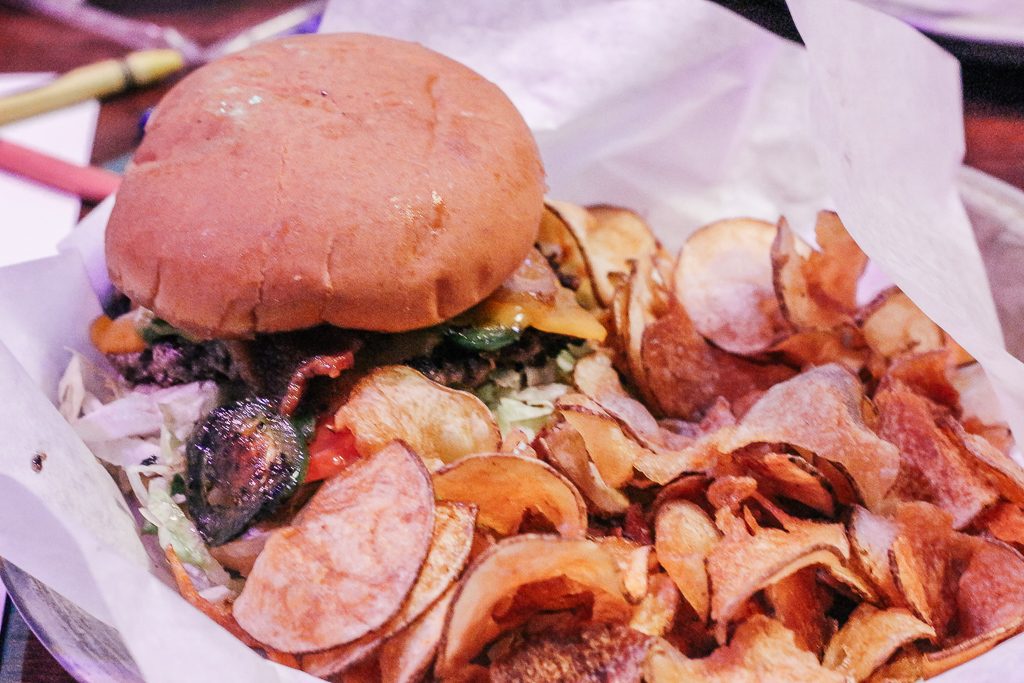 Rooster's Roadhouse also has a sister location in nearby Denton.
You might also like:
Make your own project at the DIY Studio Decatur
Best Places to take Photos in Decatur Texas