Lively Beach – The newest boutique resort hotel on Mustang Island
(This post may contain affiliate links. Read my full disclosure.)
We live near San Antonio and our Texas beaches are just a short drive away from our home – about 180 miles, which is the perfect length for an easy weekend get-a-way. We've been visiting Mustang Island every summer since our boys were about four, so they don't have any memory of Texas beaches not being part of their summers. We recently got the opportunity to check out Lively Beach, which is the newest boutique resort hotel in Port Aransas and I'm excited to tell you why we loved it and why I recommend it for all types of travel groups.
My family received complimentary lodging at Lively Beach resort Corpus Christi in order to facilitate this review. This post may contain affiliate links which means I may earn commissions from bookings or purchases you make from this website. All opinions are mine.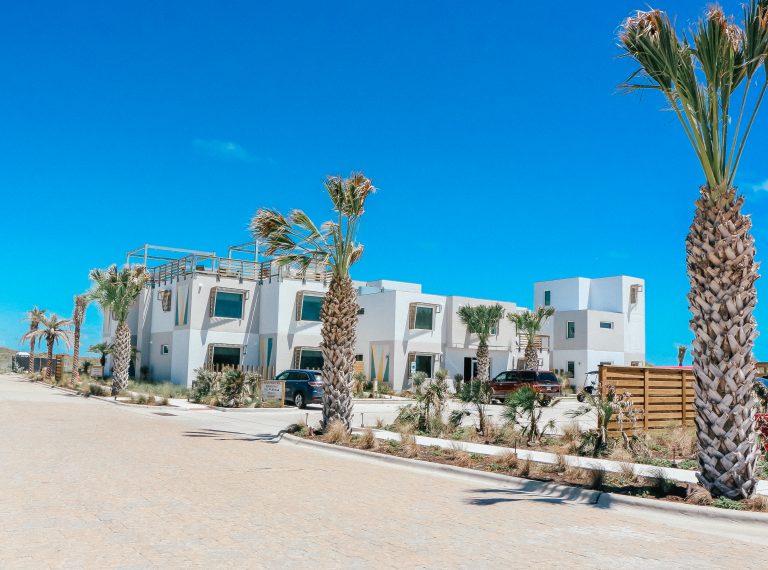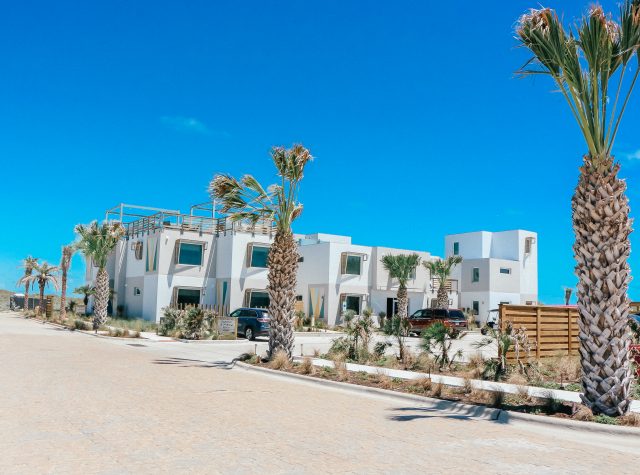 Where is Lively Beach Resort Corpus Christi?
Lively Beach is located at 138 Zahn Road, Corpus Christi Texas, 78418. It's a brand-new property so you might not be able to see it on Google Maps but it's easy to find. As soon as you drive over the causeway from Corpus Christi onto Mustang Island you'll turn left as if you were going to Port Aransas. Zahn Road is about a mile or so up on your right. If you get to Mustang Island State Park, you've gone too far.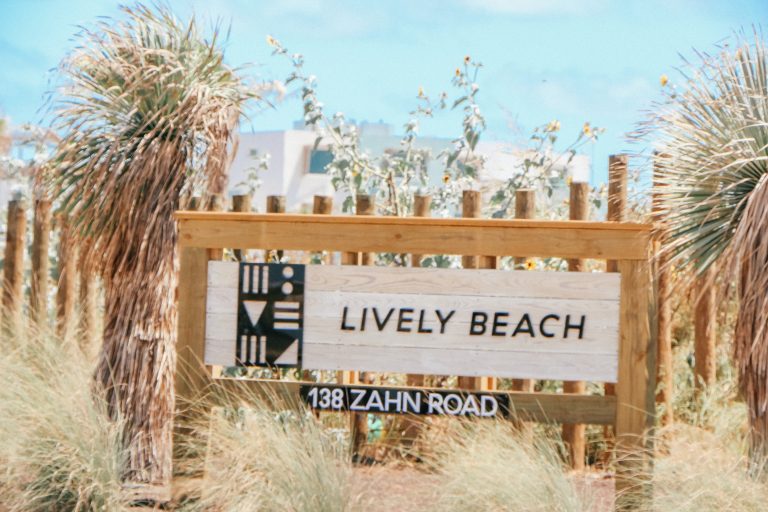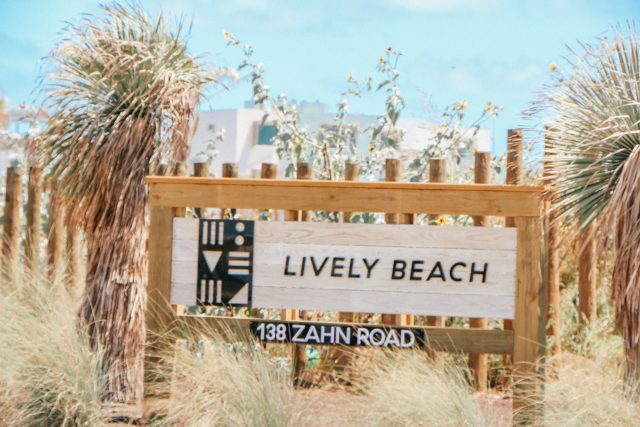 Shop my beach look!
I lived pretty simple at Lively Beach. My blue and white bathing suit has been a favorite. My coverup (and basic everyday dress because pockets) was an Amazon find, my beloved fedora (now very battered) is from Target and my collared beach dress is from Stitch Fix. I've linked everything for you below…the striped dressed is a sub. I can't find the exact one I have but I'm hoping you can create a similar look if you like this one.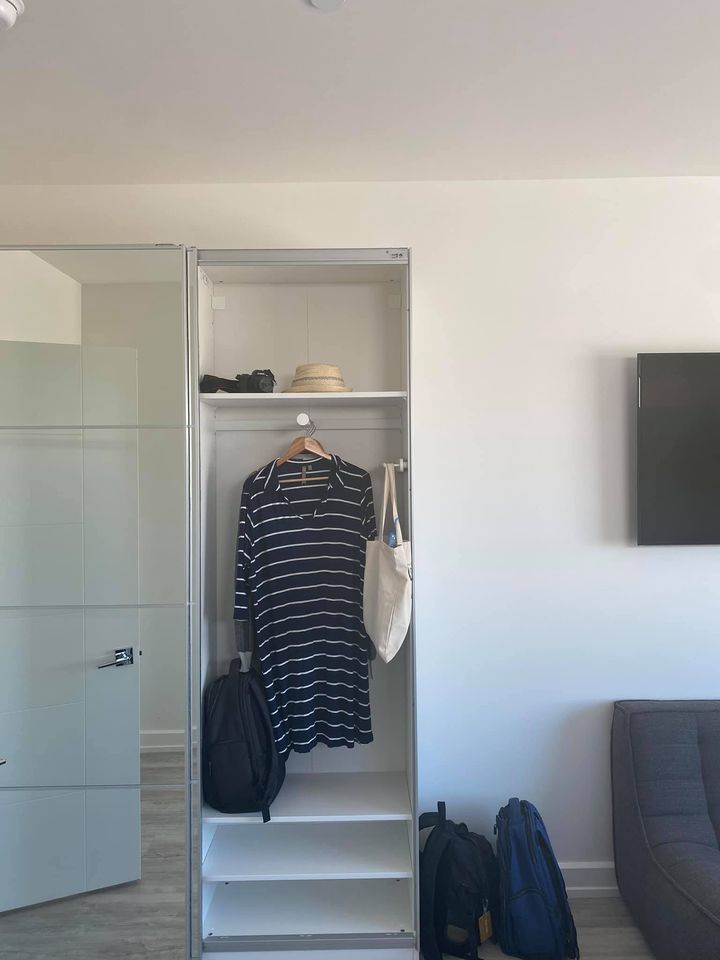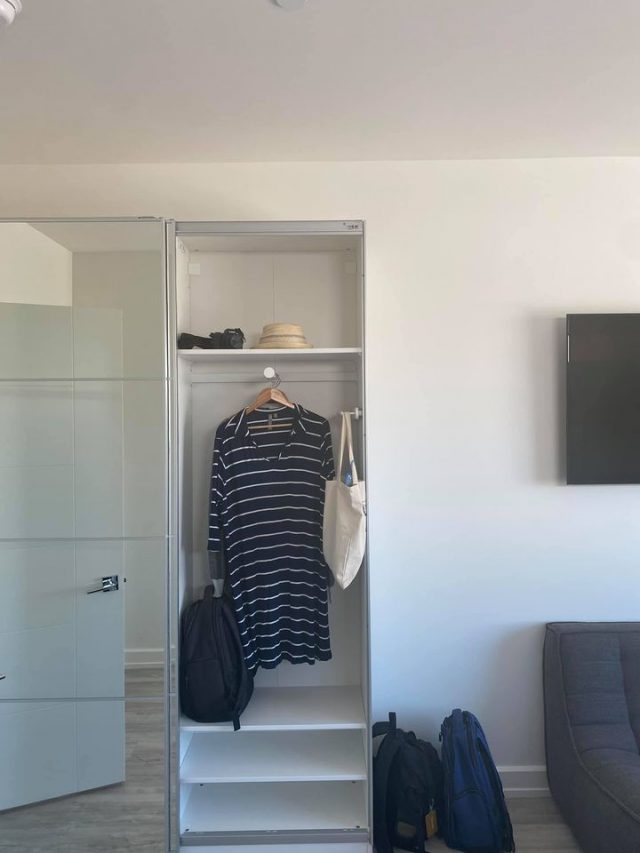 My blue and white bathing suit from CupShe
My black beach coverup – with pockets!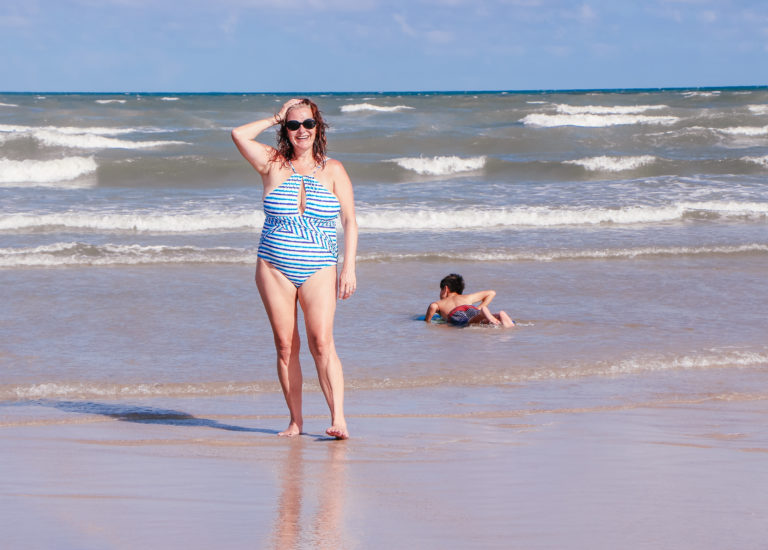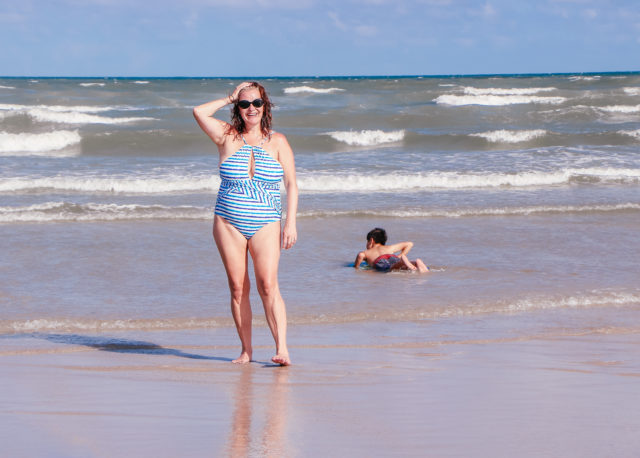 Accommodations – Lots of Choices at Surprisingly Reasonable Price Points
Lively Beach has several different room types and sizes to choose from. The smallest and most inexpensive unit is the one bedroom, one bath studio. The roomiest and priciest is the two bedroom, three bath unit with deck. We stayed in a one bedroom, two bath with deck, which worked well for our small family. The couch in the living room converts into a bed and our kids were quite comfortable.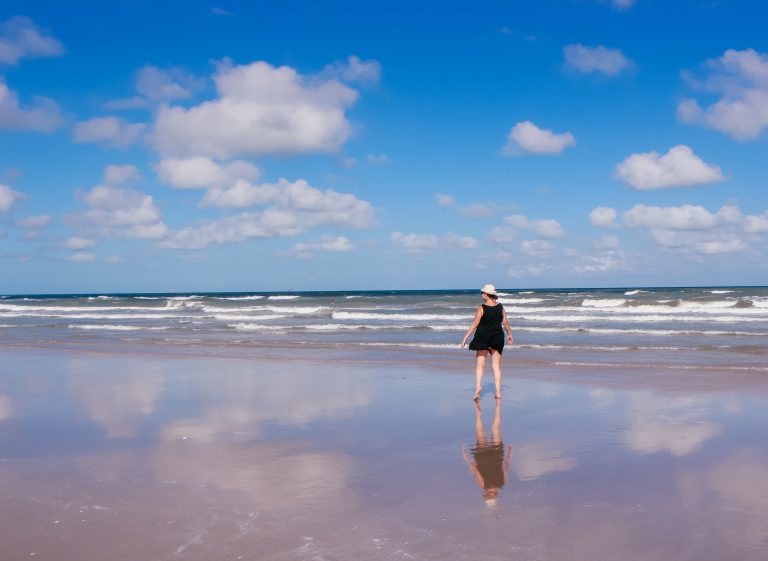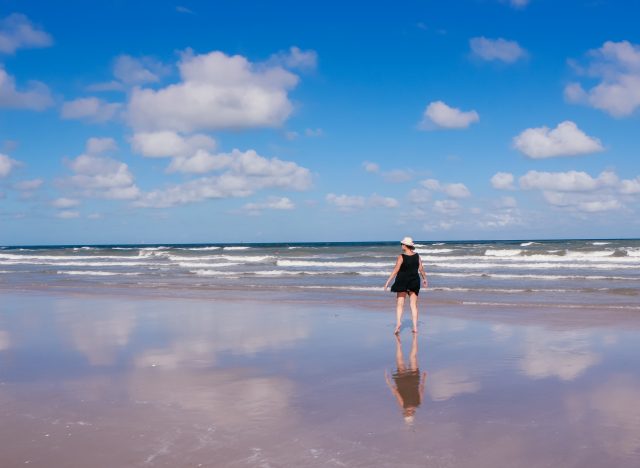 I kind of raised my eyebrow at the "two bathroom, one bedroom" description but it's actually pretty perfect for families. There's a full bath in the main living area and an ensuite in the bedroom. My kids slept on the pullout couch and we could close our door and have some privacy and space.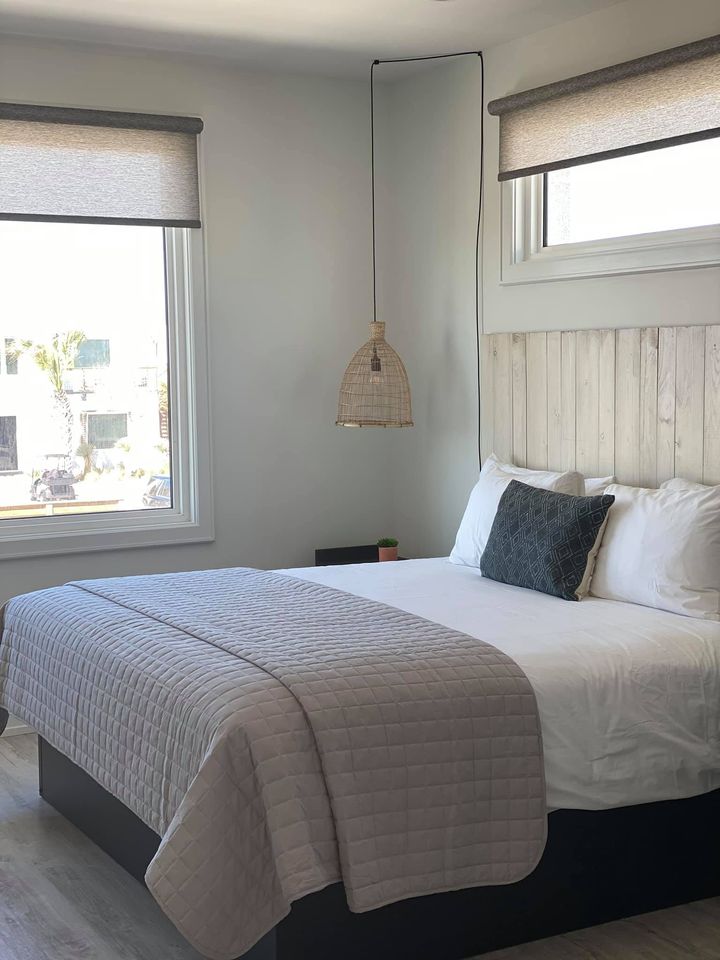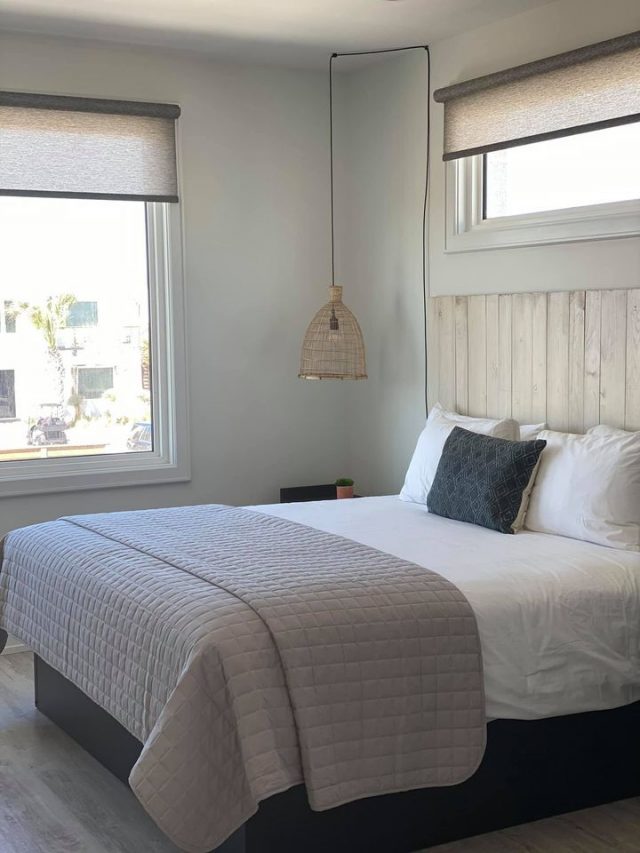 This is how I like to travel and this level of space and privacy is what helps make the difference between a trip with kids and an actual vacation. I love my kids and love spending time with them but a family of four packed into a standard hotel room with two double beds is not my idea of relaxing.
My kids are 11 and stay up late and watch movies. That's fine…it's their vacation, too, but I don't want to hear it or wake up in the middle of the night because they have to go through my room to pee.
When the couch is made back up into a couch, there's a lot of living space inside, although we spent most of our time outdoors. Room prices start at $161 per night and weeknight stays are generally less expensive. Book direct through the Lively Beach website for the best rate.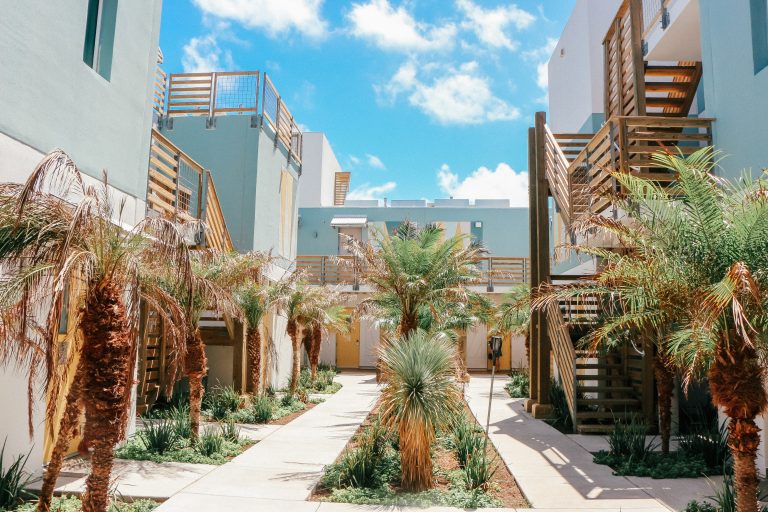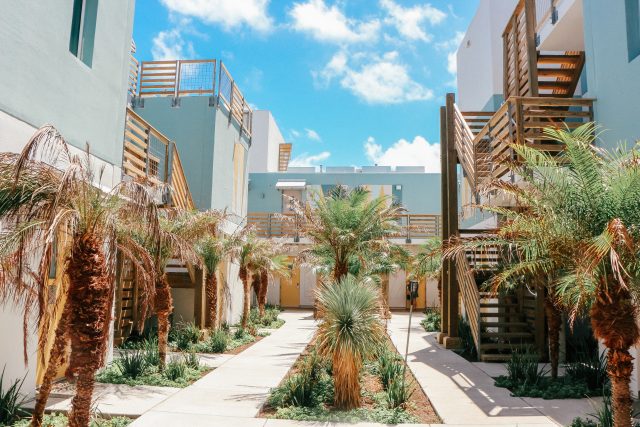 No hidden charges
No fee for parking, no resort fee, no beach access fee, no internet fee. Everything is included in the price of your room.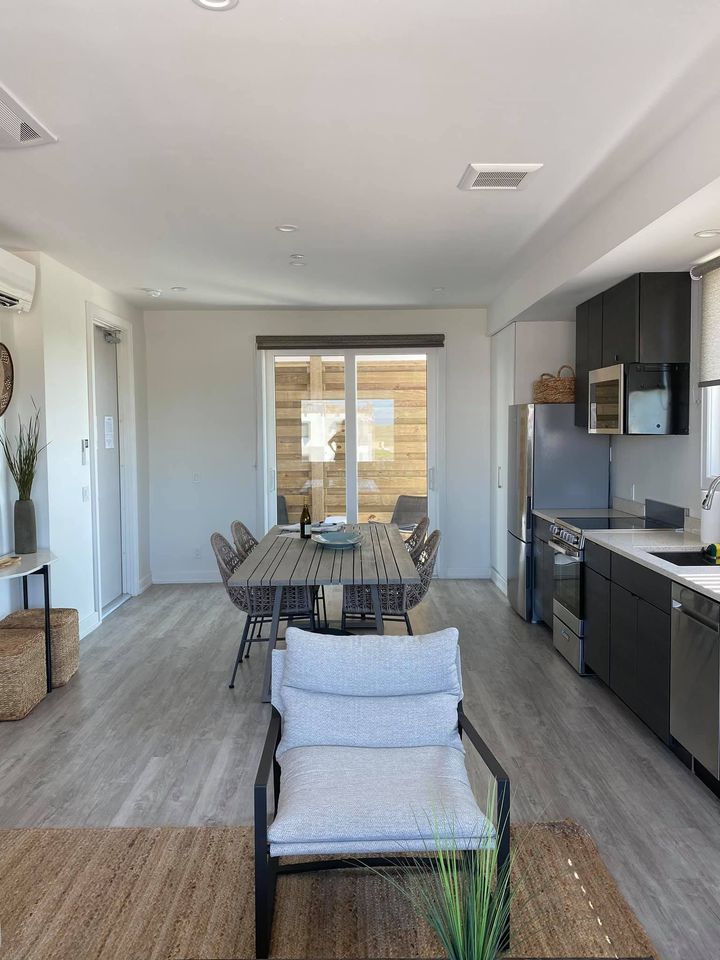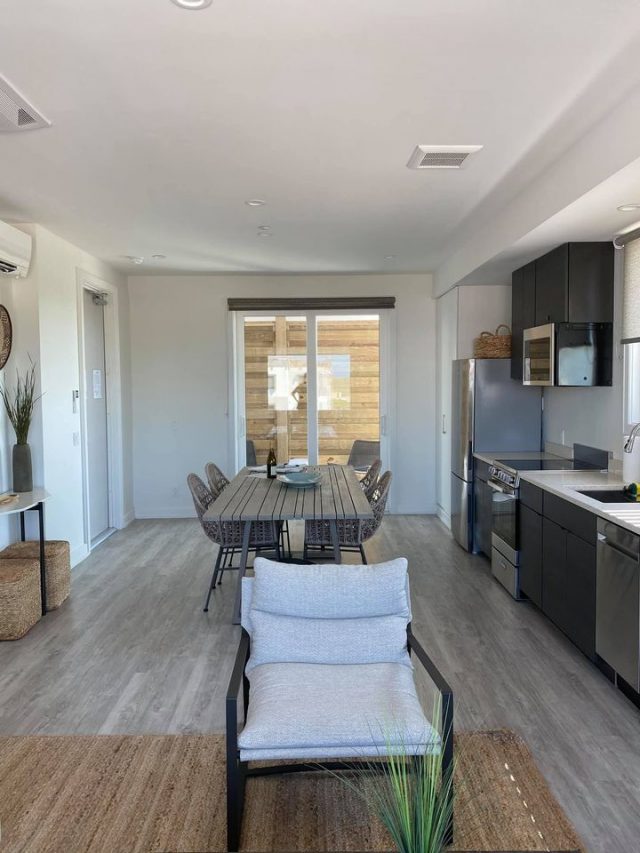 There's definitely a luxury feel to this property but I also felt like the prices were pretty easy on most budgets when you consider everything that's included. All the rooms have full kitchens, so there's no need to go out to eat unless that's what you want to do. We stopped at the grocery store just before we came over the causeway and stocked up on hotdogs, sandwich fixings and easy breakfast items. It was perfect.
Tech forward all the way
The booking, check in and check out process was seamless. I got an email 24 hours before our check in asking me to confirm details. I received the code to the front gate as well as our room number and the key code via email prior to my arrival.
Checkout was just as simple. I love the touch-free way to check in and bypassing a front desk. I managed everything through my phone, which was super convenient.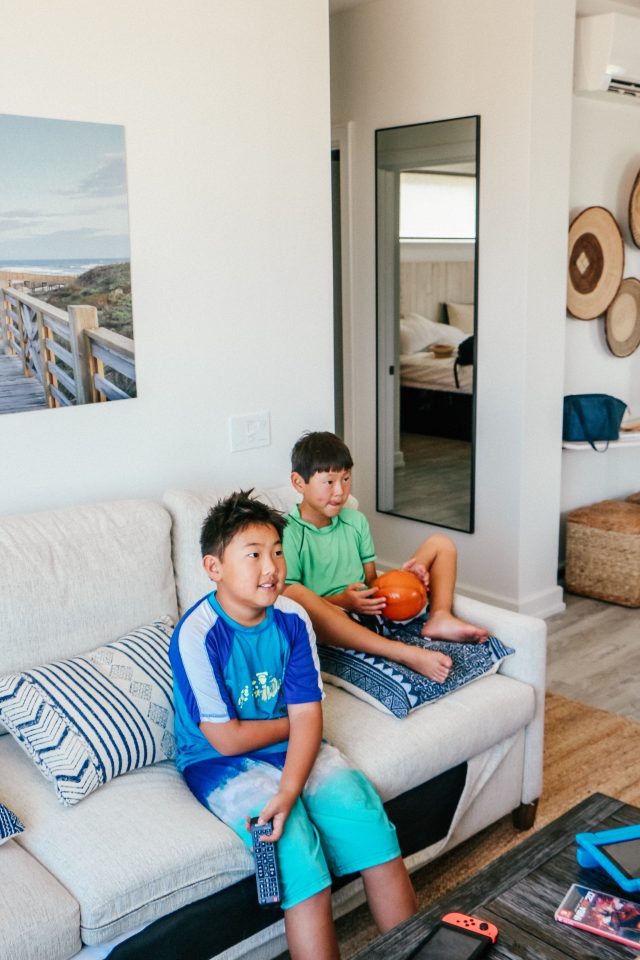 You can also book through booking.com. No matter how you book, you'll get better prices and more choices if you can swing a weeknight stay.
Our room had fast WiFi and two smart TVs. There is no cable and no landline phone. This is the second hotel we've stayed at recently that's going this direction and I like the simplicity of it. I can't remember the last time I wanted to use a landline phone and I'd much rather watch whatever I'm currently bingeing on Netflix than flip through basic cable.
If you're recommending this property to an older or less tech savvy guest, make sure they've got their Netflix, Hulu or YouTube TV passwords if they want to watch TV.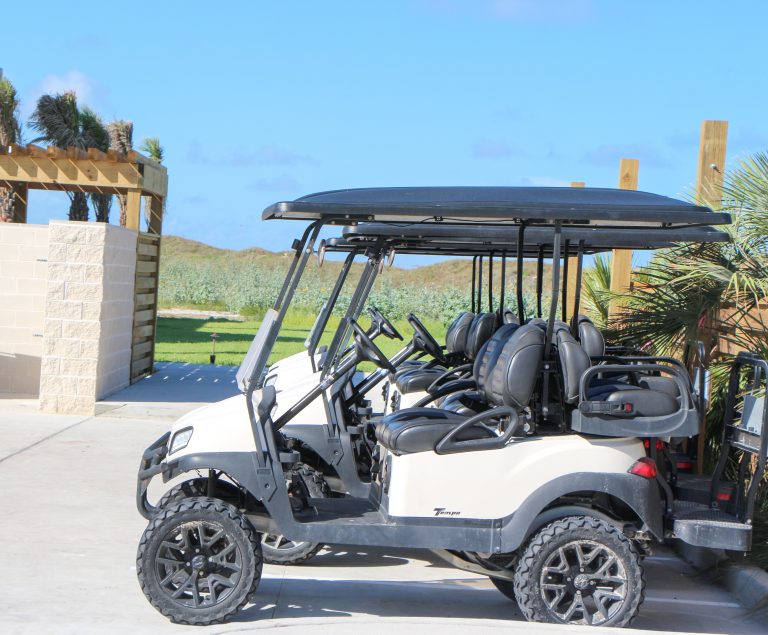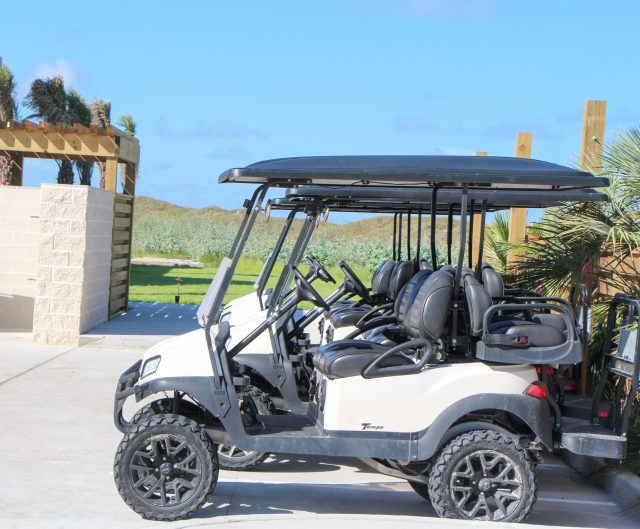 Little Upgraded Touches
I loved that our room had a king bed and a Keurig. Those might seem like little things but they make a difference in my overall comfort when I'm away from home. The towels and linens are also extra nice and the kitchen is stocked with Mrs. Meyer's Clean Day products which I thought was a nice touch.
The appliances are brand new and modern and the décor is clean and soothing. Most beachfront resorts or hotels have that "seagull and sand dollar" vibe going on and this simple aesthetic was a nice change.
Our room was plenty roomy for the four of us and the kitchen is full equipped with a range, oven, microwave, garbage disposal and dishwasher. All dishware and cooking equipment are included.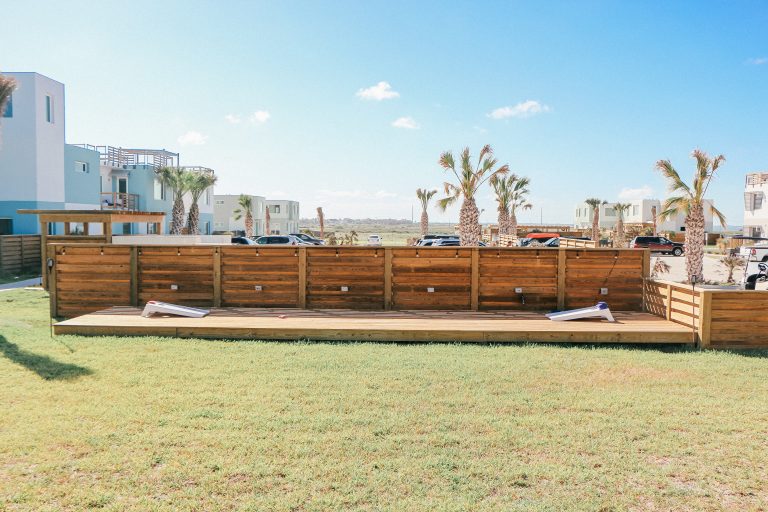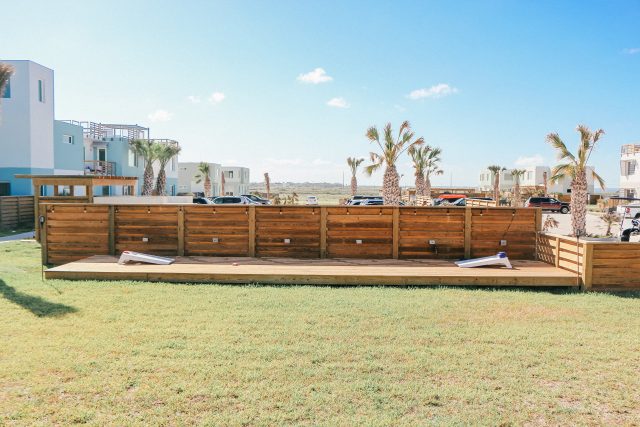 We had a small deck with two seats and access to the rooftop deck that has more room for larger gatherings and stargazing. If you visit Lively Beach with friends or extended family, this deck overlooking the pool is perfect for group meals or gatherings – there's even a bar setup and a gas grill.
The only thing I did not like about our room was that the window shades let in a lot of light. I didn't mind the early morning light coming into our room but our room faced the brightly lit parking lot and it didn't get as dark as I would have liked.
If you have any mobility issues, make sure to request a ground floor room as there is no elevator.
Beach front property
There's a private boardwalk where you can access the beach directly from the hotel. There are also fun little surprises like fun tables tucked into alcoves on the board walk. There's also a cornhole game and a place where you can cook, dine and even clean your fish outside. The atmosphere is definitely conducive to gathering and socializing – or finding a corner to daydream or read a book if that's more your speed.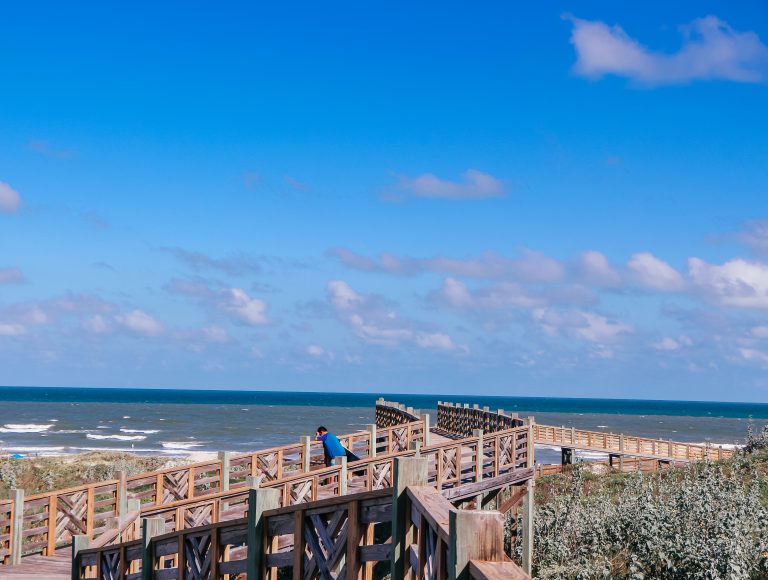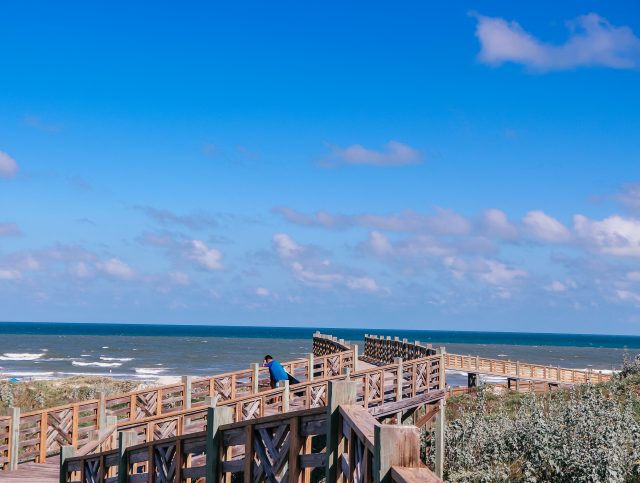 If you want to drive your vehicle or take a golf cart down to the beach, Lively Beach sits right next to the beach access road. The location feels very remote and peaceful – this is a much less crowded part of Mustang Island, at least for right now – so if you want to take in the views and look out on the dunes versus looking out on the condo community next door, this is your place and should be on your list of places to stay on Mustang Island.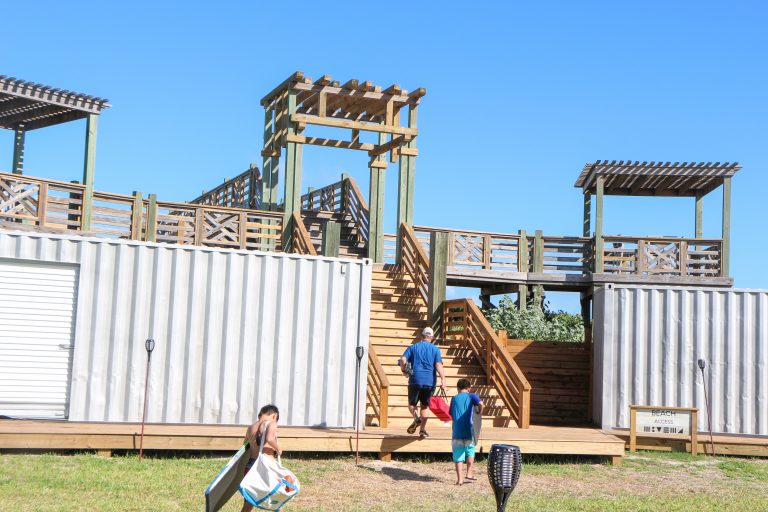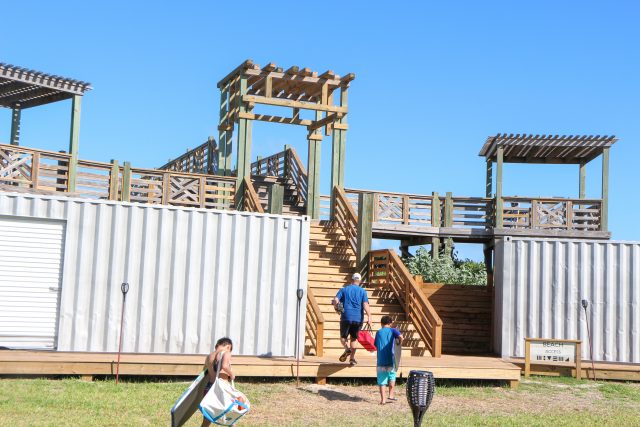 The first set of steps up the boardwalk are quite steep. We usually bring our wagon to carry our umbrella, coolers, and chairs down to the water and we decided to leave it home this time and I'm glad we did. It wouldn't have been easy to hoist it up these steps. Once you get past these steps, it gets easier and you've got your choice of steps or a ramp to get down to the beach. If you're carrying a load of beach gear with the intent of camping out for the day, I recommend driving onto the beach access road.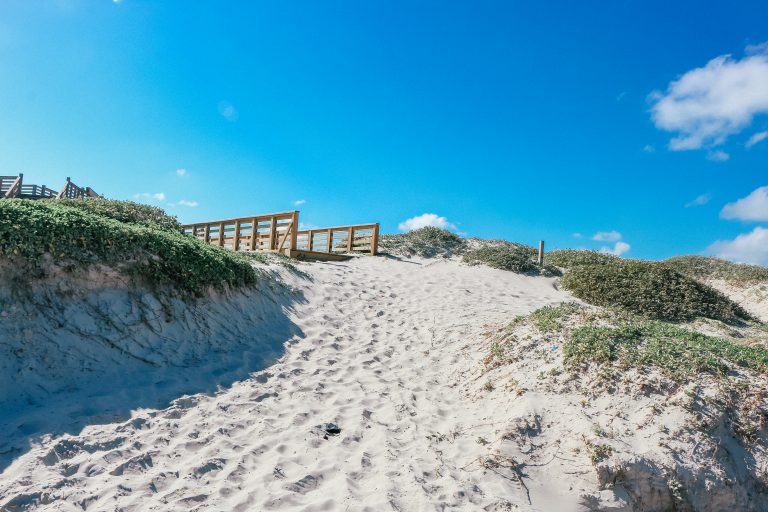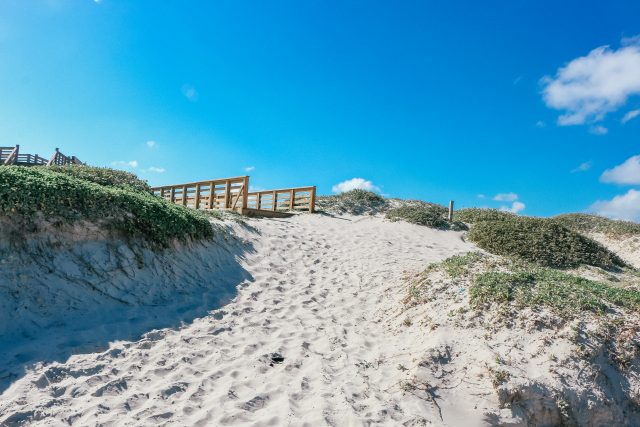 Resort style pool
Lively Beach has a big, beautiful resort style pool. There was plenty of seating in, both in the sun and in the shade. There's a generous seating ledge around the edge of the pool as well as a fun little bar/island in the center. This resort is new and finishing touches/landscaping are still being added.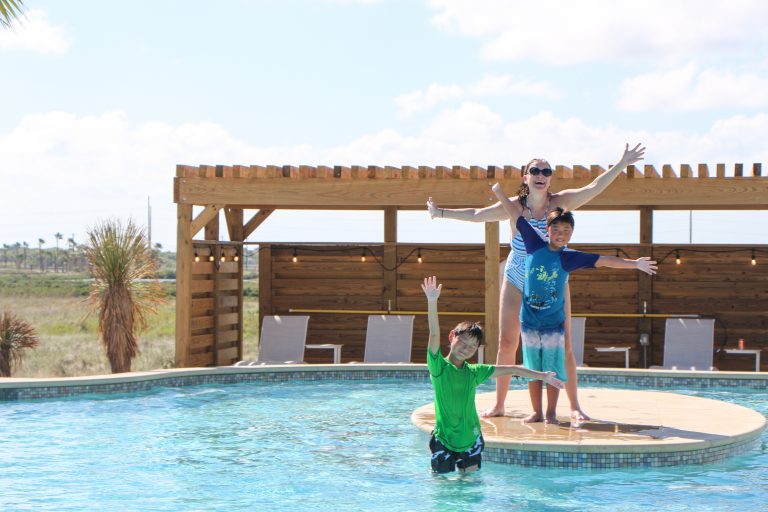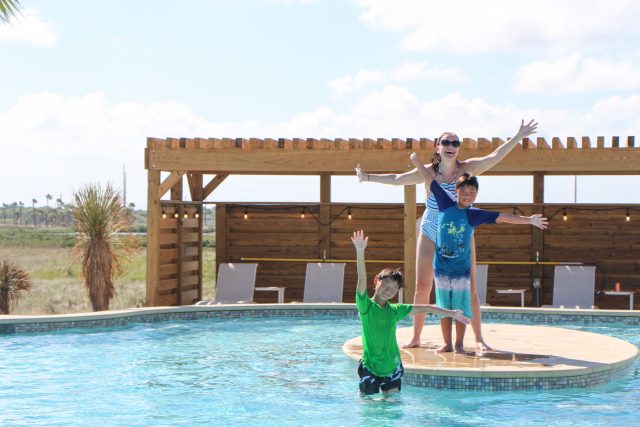 We really enjoyed the pool. The water is cool – not cold – and felt great on a hot August day in Texas. There's blue lighting which makes the pool really pretty at night as well as interesting, iridescent tilework that changes colors when the sun hits it. One minute it's neutral, the next lavenders and grays and the next minute all the colors of the rainbow. It's really pretty and adds a nice touch.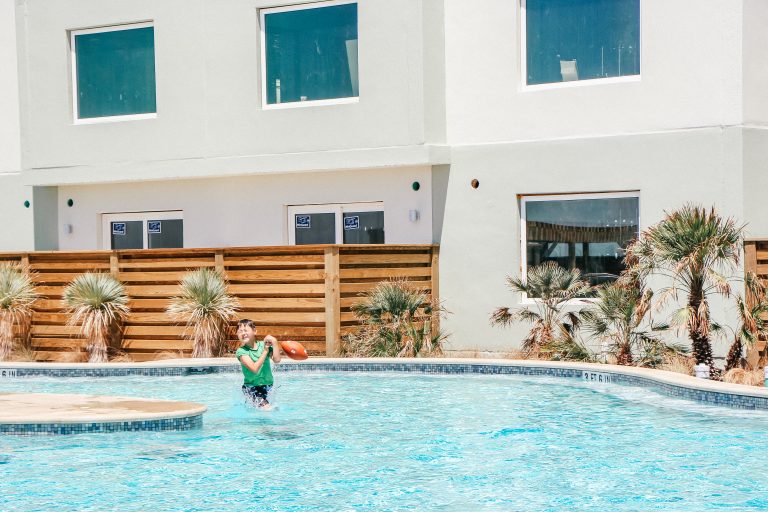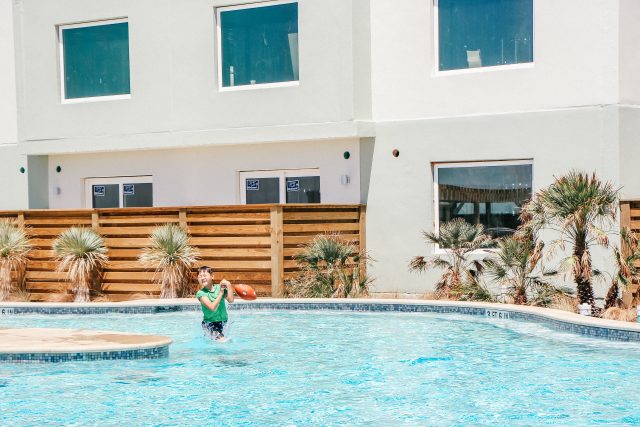 Location Location Location
The location alone is a good enough reason to put this property on your list of Mustang Island places to stay.
We usually stay further down the island past Mustang Island State Park where condo communities are more densely placed. We enjoyed the breathing space and relaxed atmosphere Lively Beach offers. It's closer to North Padre Island and Corpus Christi if you're looking for off-site shopping, dining or entertainment. The center of Port Aransas is a short drive for more shopping, dining, entertainment and general "laid back beach town" vibes.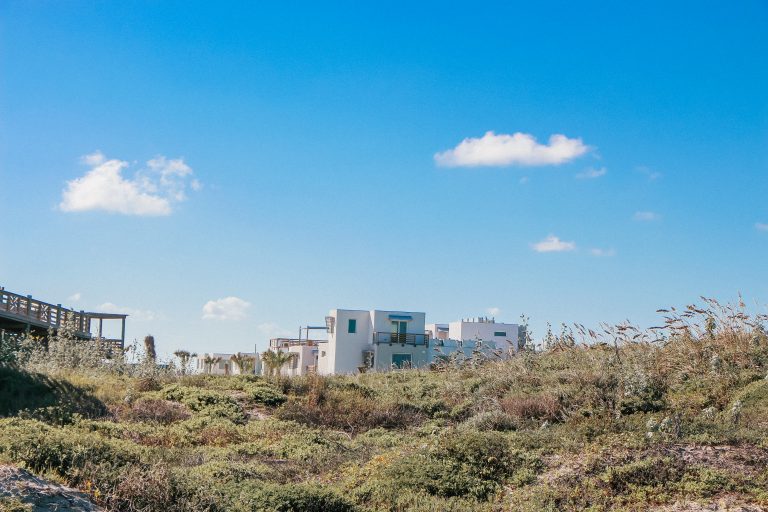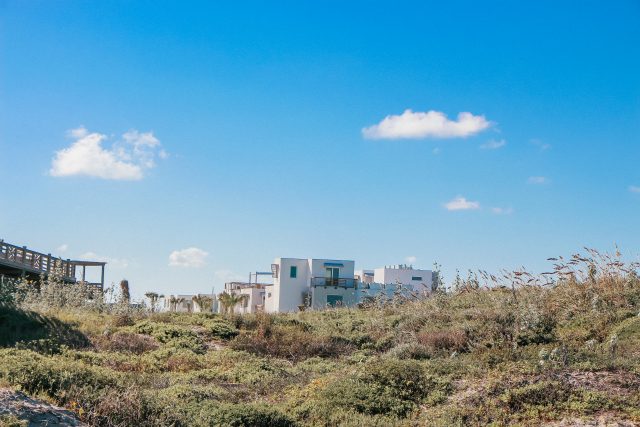 Things to bring to Lively Beach resort Corpus Christi
Lively Beach is very comfortable and well appointed and you wont need to bring very much but here are some essentials I'm glad we brought with us.
Beach towels (none provided)
Cooler. You can keep one like this in your car to keep drinks and your lunches cold. If you're looking for something more more portable, you can pop this one in your day bag or take it to the pool
Beach umbrellas
Beach canopy
Beach chairs
Boogie boards
Swim goggles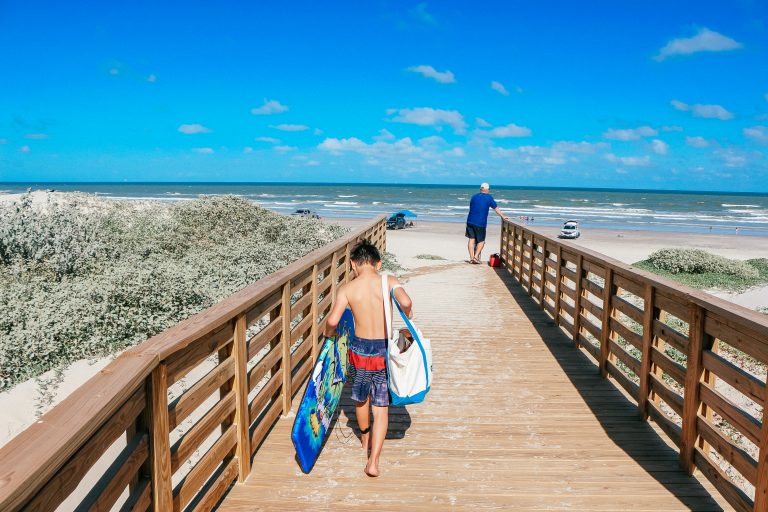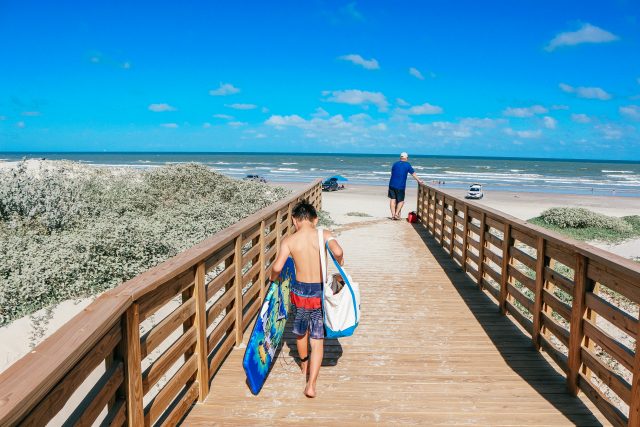 Pool floats, pool toys or dive sticks
Food and drinks, to include coffee creamer and salt. Keurig pods are provided.
Insect repellant. We enjoyed sitting outside at night but when the sun goes down, the mosquitos come out.
Card games, board games
For more packing tips check out my ultimate beach packing list.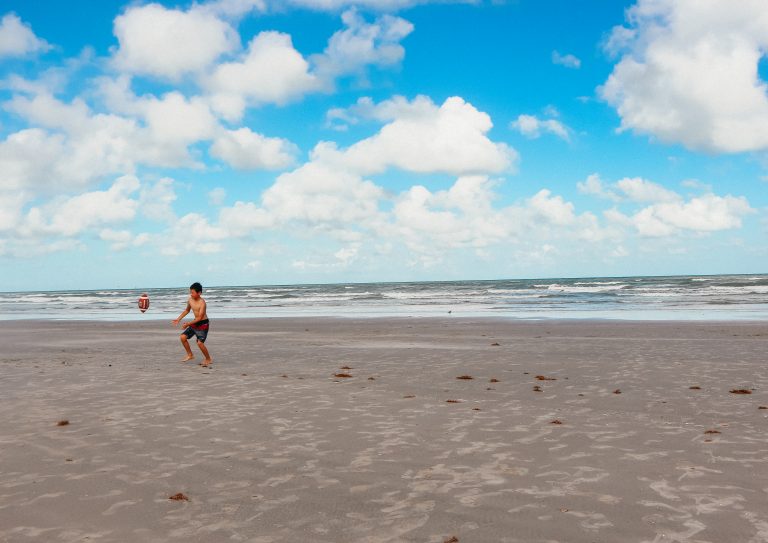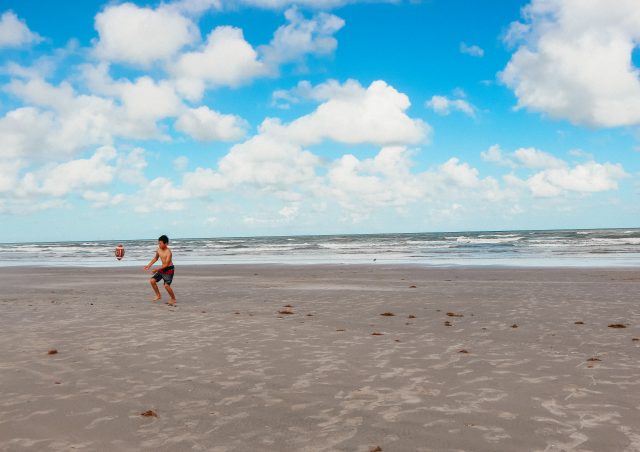 Other things to know
Lively Beach is pet friendly and ADA Compliant. Check with the property if you have specific questions about bringing a pet or access restrictions.
No on-site restaurant or bar.
Hand soap, shampoo, conditioner, and body wash are provided. Shampoo, conditioner and body wash are in eco-friendly dispensers in the shower.
.