Things to do at Silver Dollar City Besides Ride the Rides
(This post may contain affiliate links. Read my full disclosure.)
I love everything about theme parks: the food, the general "everyone's a kid again" vibe, and of course, the rides. Roller coasters that make you feel like your stomach is somewhere near your toes and spinning rides that make you dizzy are always fun. Silver Dollar City in Branson has a ton of fun rides, although there are lots of things to do at Silver Dollar City besides ride the rides.
Things to do at Silver Dollar City (besides ride the rides)
You could probably spend an entire day at Silver Dollar City and do nothing but ride rides, but that's not what I did on my recent visit. I had only a short time to experience as much of Silver Dollar City as possible and it was an unseasonably cold April day in Branson Missouri. The temperature must reach a certain point on the thermometer before the rides will open. For more info, check out this guide.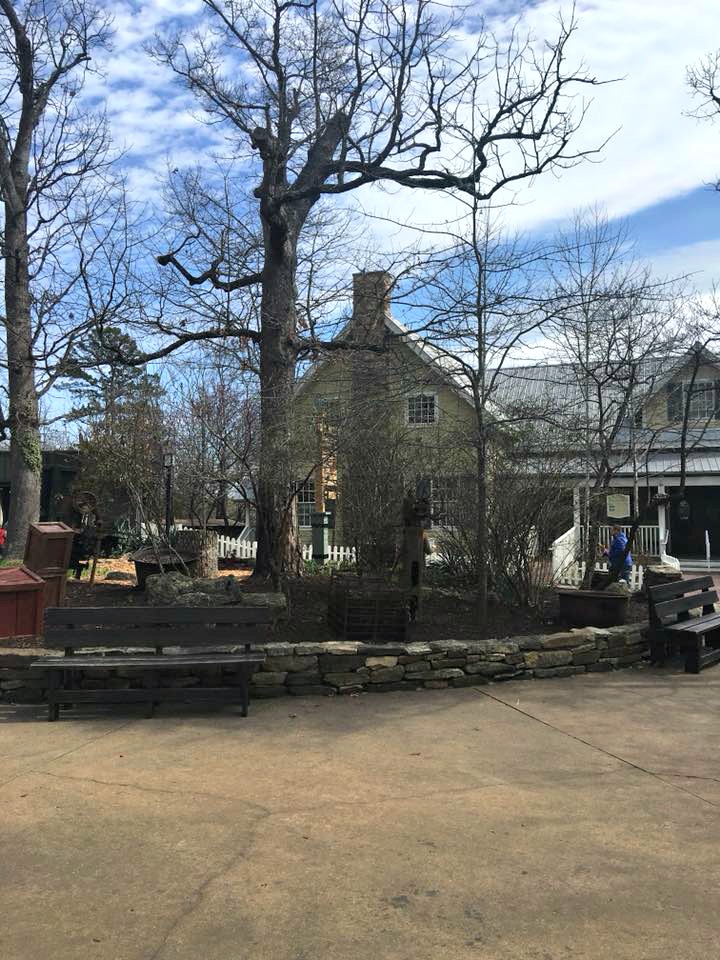 You could probably spend an entire day at Silver Dollar City and not ride any rides at all. On my recent visit, I rode just one ride and had an absolute blast. There are so many things to do at Silver Dollar City. If you're not a ride person (or even if you are!) there are so many other things to savor and experience!
[Tweet "Things to do at Silver Dollar City besides ride ride @SDCAttractions #SilverDollarCity2018 #BransonPartner"]
1. Culinary Classes
You might think a culinary class is a weird activity to do in a theme park. Before I went to Silver Dollar City, I might have agreed with you but having attended one of the amazing classes at Silver Dollar City's Midwest Living® Culinary & Craft School.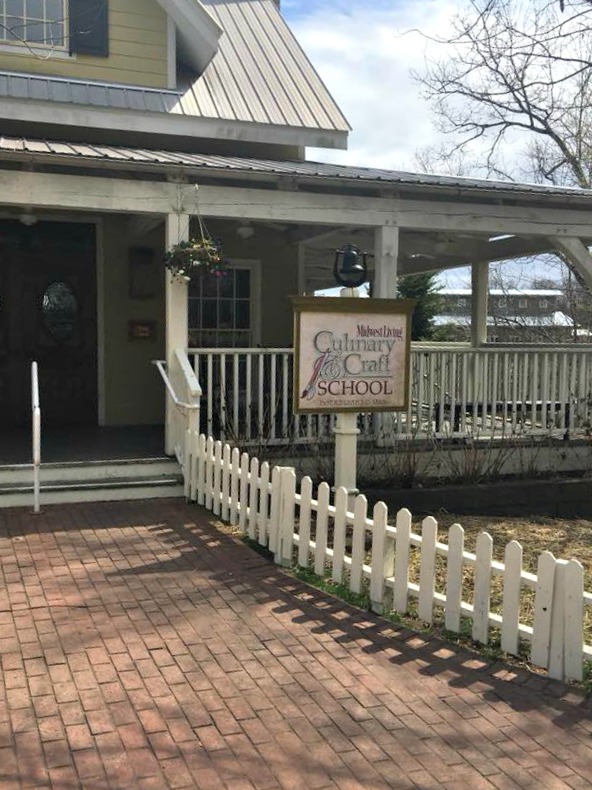 I can say it's just the thing to do in this particular (and very unique) theme park.
For just $15, you can take a fun, 60-minute class in the test kitchen of Midwest Living Magazine. Check out the schedule of classes and see what's on the menu here. On the day we visited, we got to learn how to make Thai noodles. The test kitchen is set up to allow maximum viewing from spectators (although try to get a seat up front…that's the best!) and although spectators don't get to actually do hands-on cooking, we get step-by-step instructions, a copy of the recipe to take home and a ton of kitchen anecdotes.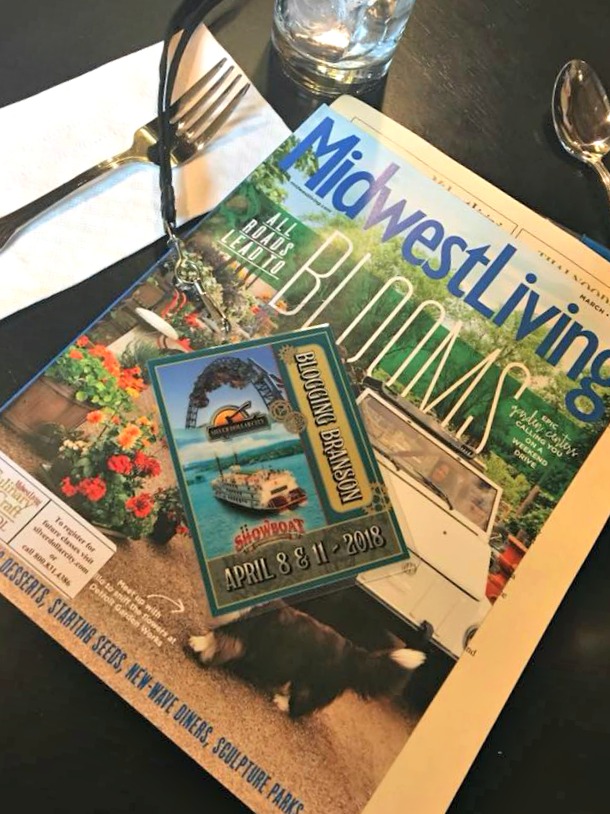 And yes, you get to taste! We got a generous sampling of the Thai noodles as well as a piece of the lightest, airiest lemon bread I've ever tasted. The sample isn't "full meal" sized but definitely come a little hungry to this one.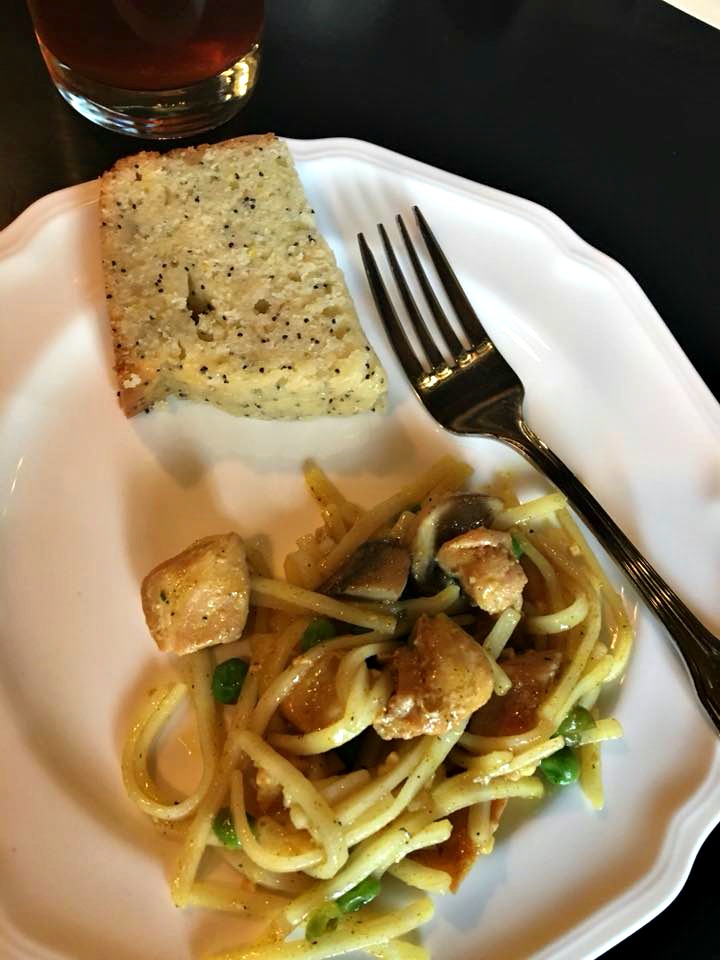 Kids can attend at the discretion of the parent or guardian but a seat must be purchased for all attendees. Personally, I think this one is probably a "10-and-older" sort of activity. There has to be some sort of interest in cooking for this to be a fun thing to do for a kiddo, but I definitely enjoyed it. One of the friends in my group is a self-proclaimed "non-cook" and left feeling confident that she could recreate the Thai noodles at home.
2. Marvel Cave
Silver Dollar City is built on a cave and the cave is the reason Silver Dollar City exists today. Guests can take a guided tour of Marvel Cave for no extra charge (must have an admission ticket to Silver Dollar City) although reservations are required. Just check at the cave information desk in the Hospitality House for available times.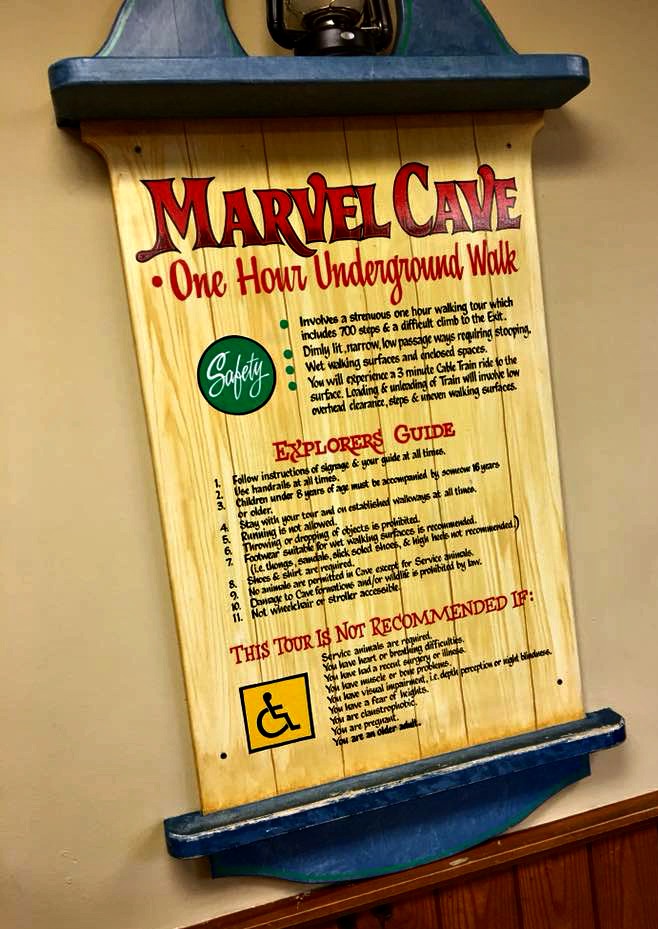 A cave tour lasts about an hour and involves some steep steps and lots of climbing (600 stairs!) The temperature inside the cave is about 75 degrees. This activity is suitable for kids but kids under eight must be accompanied by a supervising companion.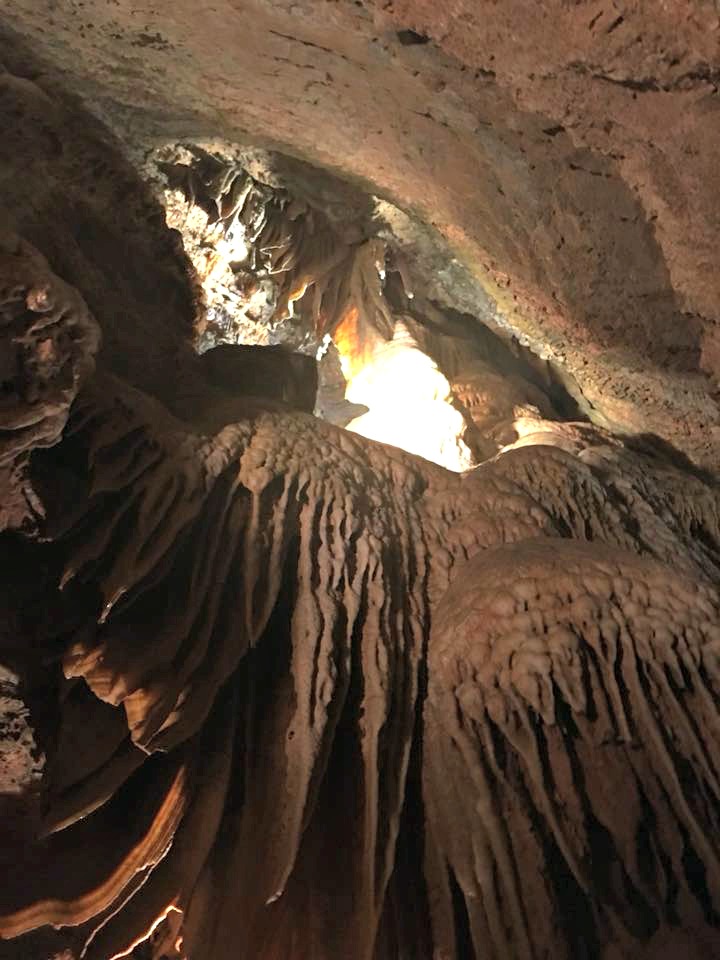 Your cave guide will give you a complete rundown of the history of the cave and talk about what cave tours in the early 20th century looked like. Hint: They involved climbing a rope ladder down through a hole in the ground! I'm thinking that would be a nope for me – I'm adventurous but not that adventurous!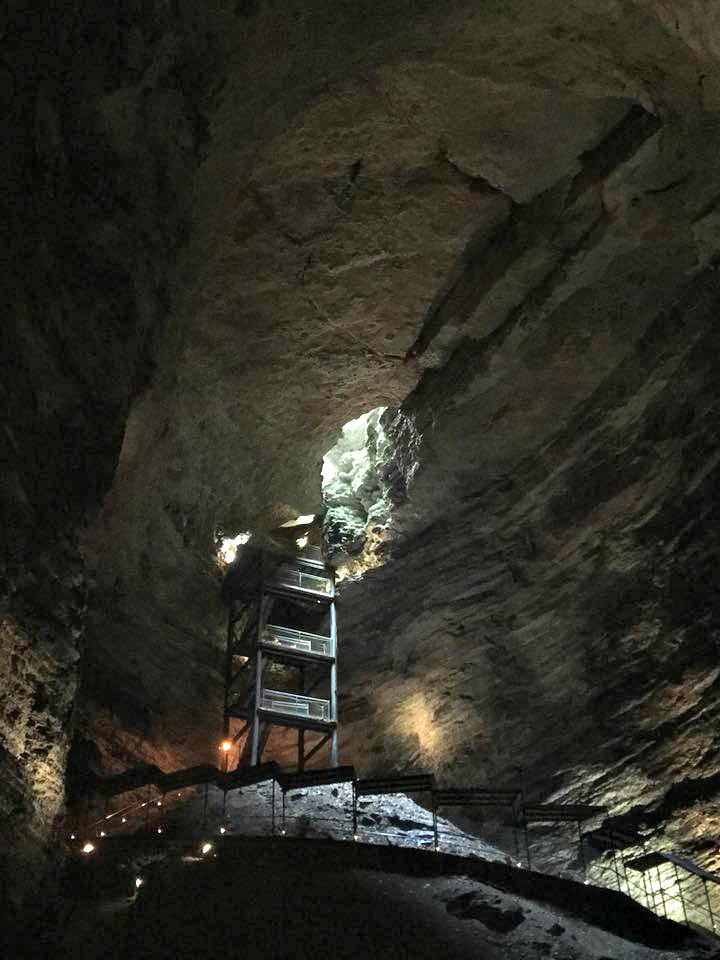 If you love your tour of Marvel Cave (I did!) you can purchase an additional experience of the Lantern Light Tours. Lantern Light Tours allow you to experience Marvel Cave as earlier explorers did – by lantern light! These tours last 90-minutes and space is limited…so reserve your tour online prior to your visit or check early in the day at the cave information desk.
Tickets to the Lantern Light Tour are $14 (a convenience fee will apply if you purchase online.) Guests under eight-years-old are not permitted.
I completely recommend Marvel Cave and can't wait to do the Lantern Light Tour on a return trip. Make sure you're wearing good walking shoes, which most people are if they're doing a day at Silver Dollar City. I wouldn't attempt this attraction in flip flops, sandals or any shoe with a heel or hard sole. Also, 600 steps might be daunting if you lead a pretty sedentary lifestyle. Some of my companions found it to be a medium strenuous activity and reported soreness in the legs the following day. I'm pretty active on a regular basis and it didn't bother me but some of those steps are no joke! I would think twice before attempting this with a very small child or someone who needed assistance.
3. Eating!
Silver Dollar City has amazing food. We ate from the buffet lunch at Reunion Hall and it included all kinds of deliciousness: catfish, ham, Salisbury steak, green beans that tasted just like they came from my grandma's kitchen, mashed potatoes, macaroni and cheese, desserts and more. As you can see here, there are many other options available at Silver Dollar City but I can promise you that you won't go hungry if you eat at Reunion Hall.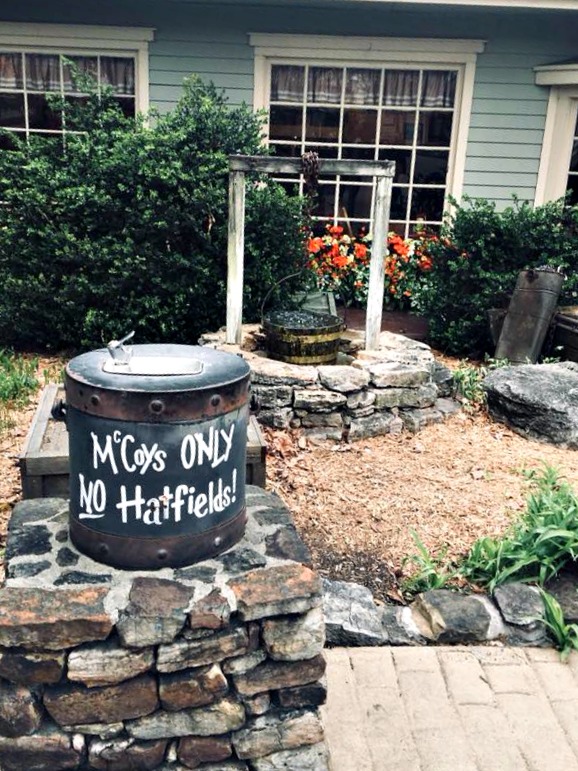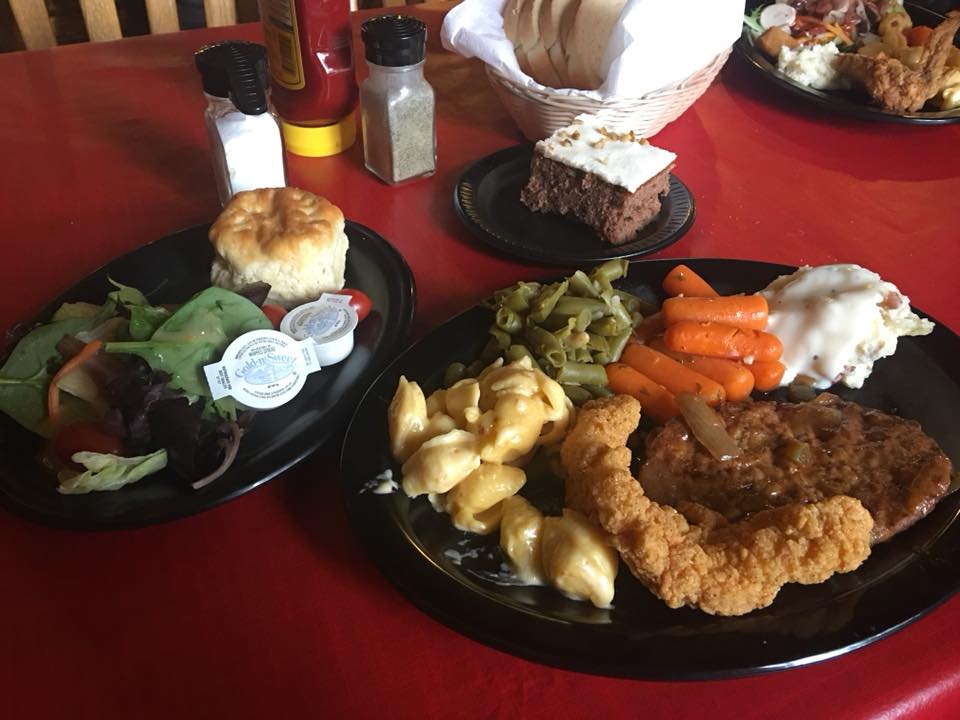 I also recommend the skillets from Lumberjack Falls and anything from Eva and Delilah's Bakery.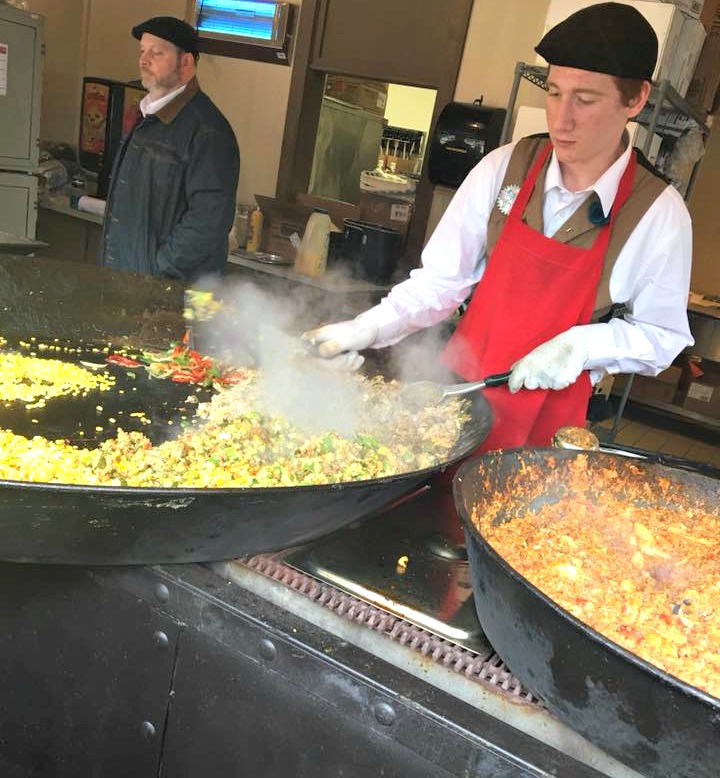 The food I sampled just scratches the surface of the good stuff that is offered at Silver Dollar City and I can't wait to go back and try something new. I'm thinking a Tater Twist or maybe Tom Sawyer's Homemade Pretzels. Maybe both, followed by some ice cream. Doesn't that sound good?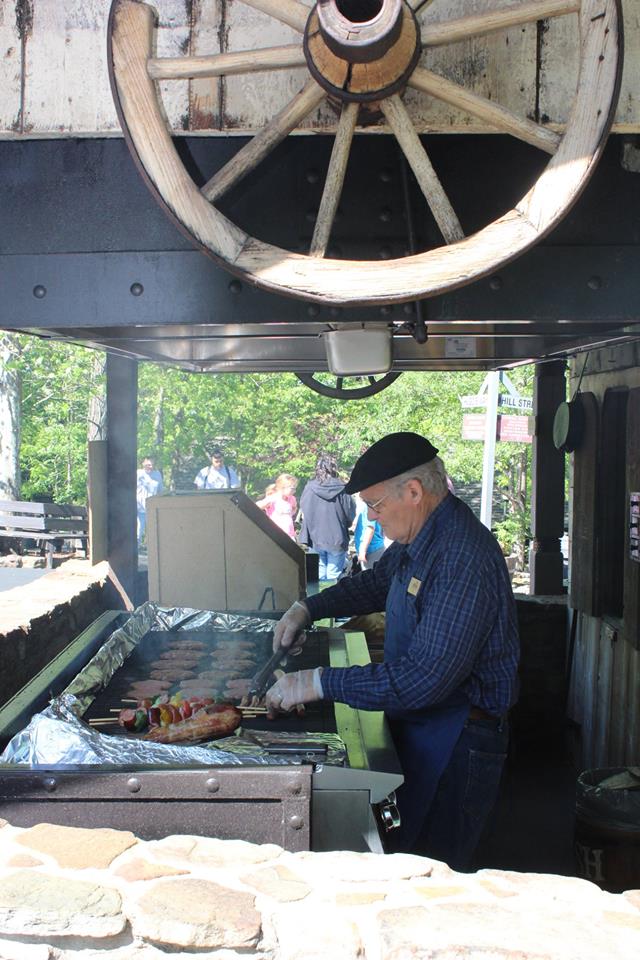 If you have a sweet tooth like me, don't miss Brown's Candy Factory. If you get a chance to talk to Miss June, who has worked there since before I was born (which is exactly a long time ago, friends) don't miss the chance to chat with her. She's got some amazing stories and wicked candy making skills. I wanted to put her in my pocket and bring her home. She was working with her granddaughter at Brown's on the day we visited and they were both just delightful. I promise my opinion has nothing to do with the fact that they were both plying me with samples of chocolate and other sweet goodies.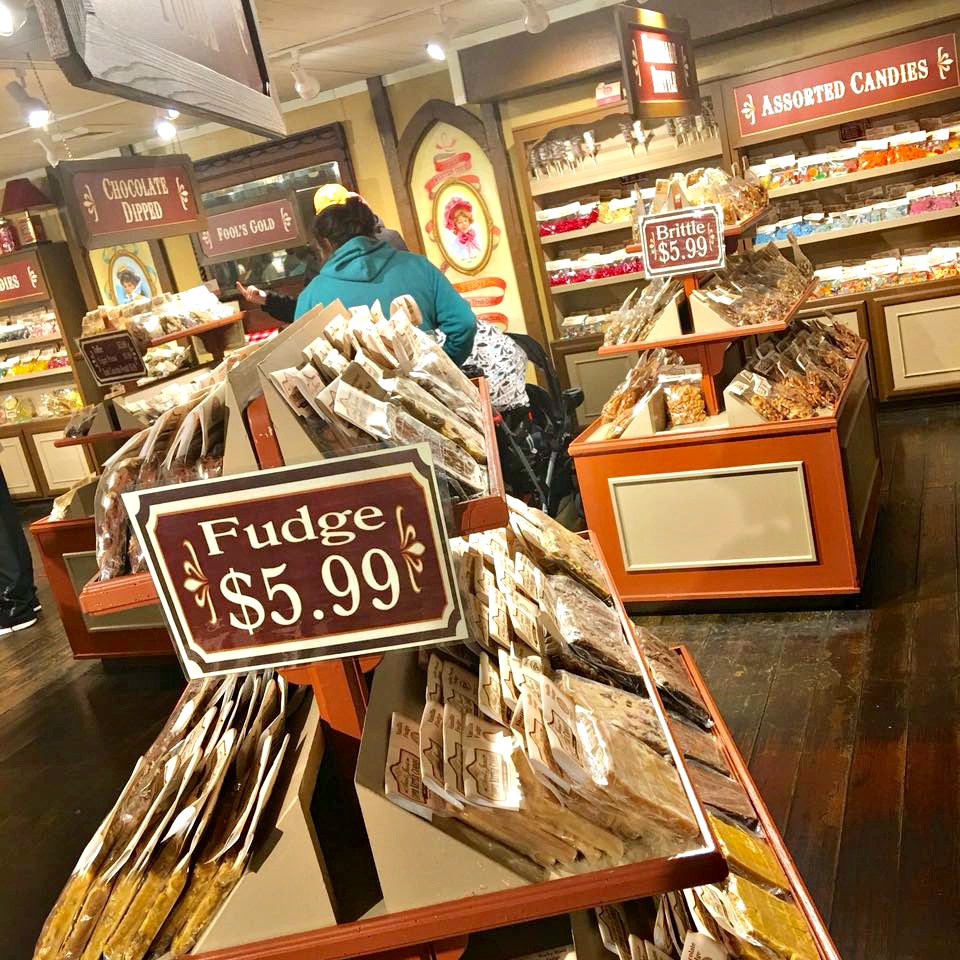 4. Shows
Entertainment at Silver Dollar City includes everything from extreme pogo, to bluegrass music and cloggers, to an illusionist to hilarious adventures from the saloon gang and so much more. Check out the awesome lineup and you will see there is truly something for everyone.
5. Watch the Artisans
During my day at Silver Dollar City, we got to watch a blacksmith at work and watch a hand-blown class demonstration. Also available are carvers, furniture makers, potters and more. This will definitely give you an appreciation for fine craftsmanship, and, all of what you see is available for purchase.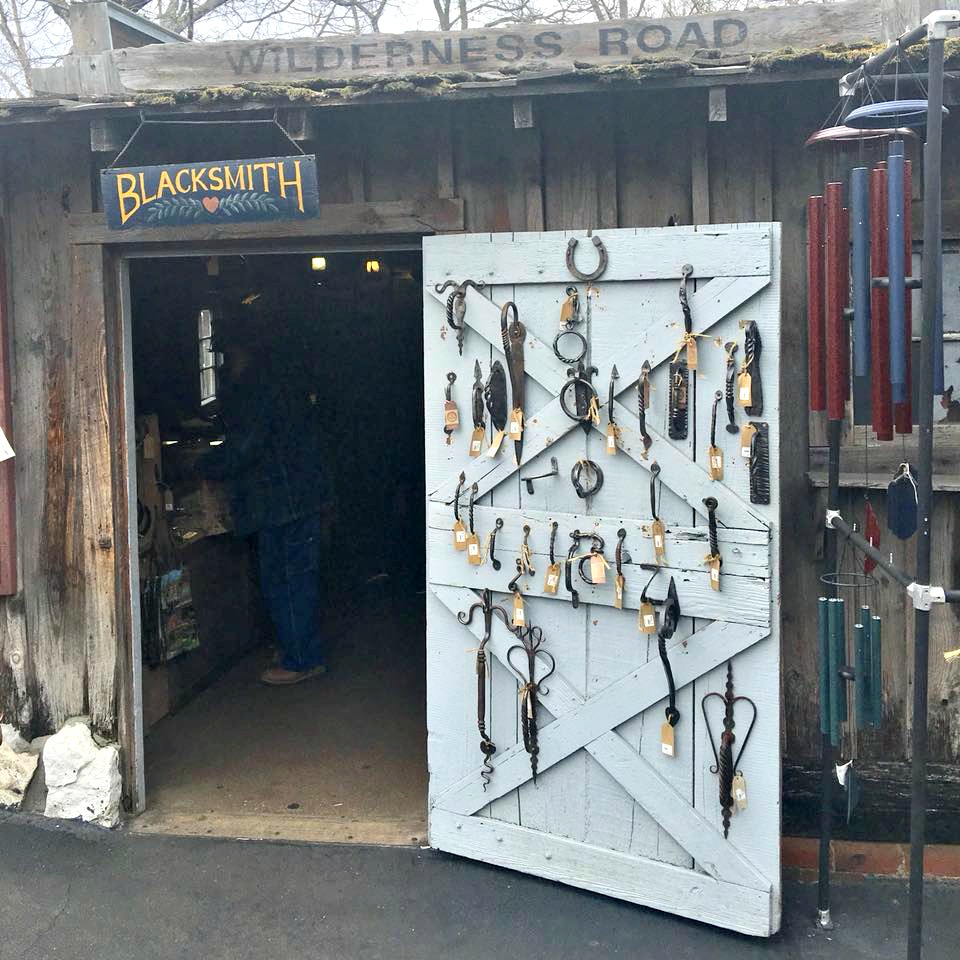 6. Shopping
You can buy all of the beautiful hand-crafted merchandise that is made at Silver Dollar City. I bought a lovely hand-blow glass fish to add to my collection of glass fish knicknack-y things. Don't ask me why I collect fish. I really don't have a good answer for that but I do have a story behind most of them.
The fish I bought in Branson is memorable because I had a mild freakout just a few moments before I paid for him (less than 20 bucks, by the way, which is an amazing price for this level of craftsmanship.) I thought I'd lost my credit card, but it was safe in one of the pockets of my lanyard, which is where I'd put it so that I wouldn't have to dig my wallet out when I was shopping. They say the mind is the first thing to go, right?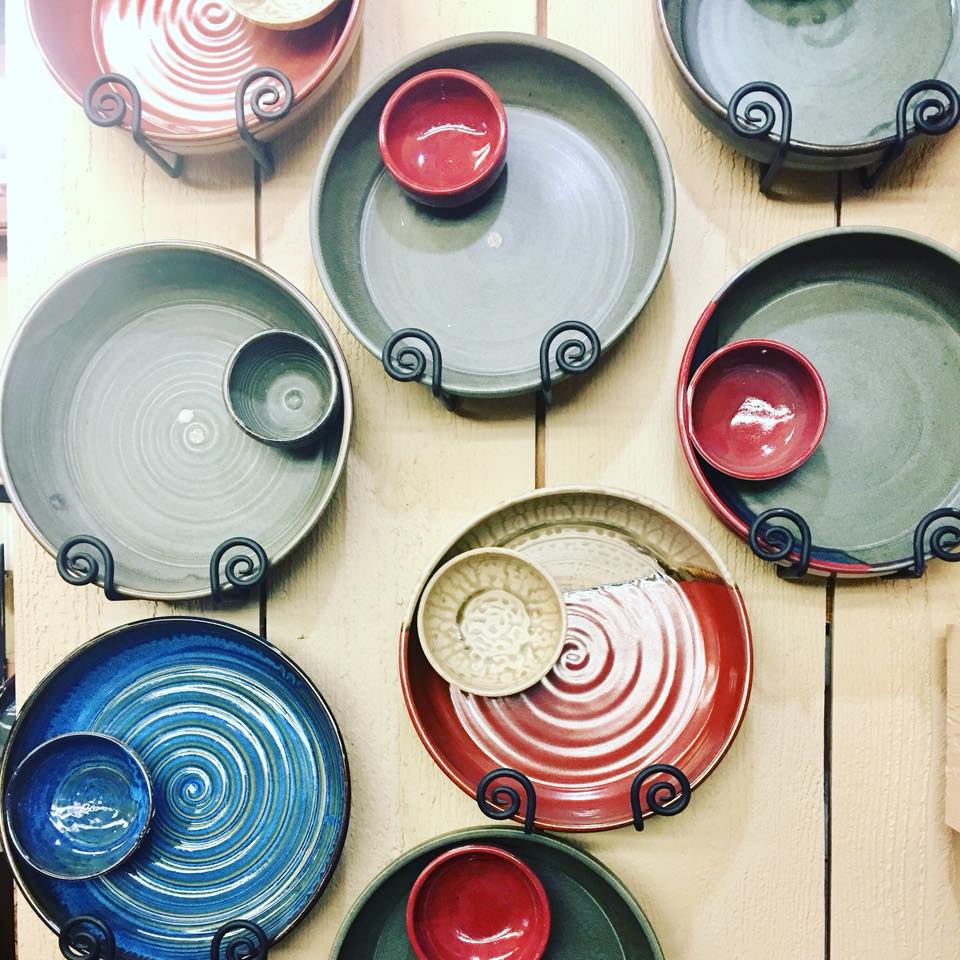 I could spend all day shopping at Silver Dollar City. Their directory of shops is here and I would have loved to have seen them all. My favorites are White River Bath and Body and Two Sisters Jewelry. If you want to buy me a present, anything from either of those places will do. Just kidding. My birthday is in September, though. Really…kidding. Maybe.
7. Festivals and Events
Silver Dollar City has eight world-class festivals to entertain and delight your family throughout the year. The Festival of Wonder is a most amazing entertainment experience as stages are filled with performers showcasing some of the most unique talents and the introduction of out-of-this-world flavors! The Bluegrass and BBQ brings performances by some of the top names in Bluegrass music, from award-winning favorites to rising stars. Star Spangled Summer features features exciting family shows and over 40 rides and attractions. Late summer brings Moonlight Madness, where Silver Dollar City is open until 10pm so you can pack even more summer fun into your visit. The Southern Gospel Picnic closes out summertime with vibrant music and America's biggest gospel picnic.
Fall and winter bring more fun things to do at Silver Dollar City. If you're a a country music fan, you'll want to check out Country Music Weekend in September, followed by the National Crafts and Cowboy Festival in September and October. And finally, Christmas at Silver Dollar City is not to be missed! Check out Old Time Christmas from November 3 – through December 30th. I'm told Christmas is one of the BEST times of year to visit Branson. I can't attest to the awesomeness of a Branson Christmas – yet – but I hope to be able to tell you about that experience first-hand soon. Everyone I met in Branson – in and out of Silver Dollar City – was just as friendly and nice as they could be and absolutely everyone had something to say about the Christmas season in Branson. I left this Ozark gem already planning another trip…I think that is a sure sign that this is a good place to visit!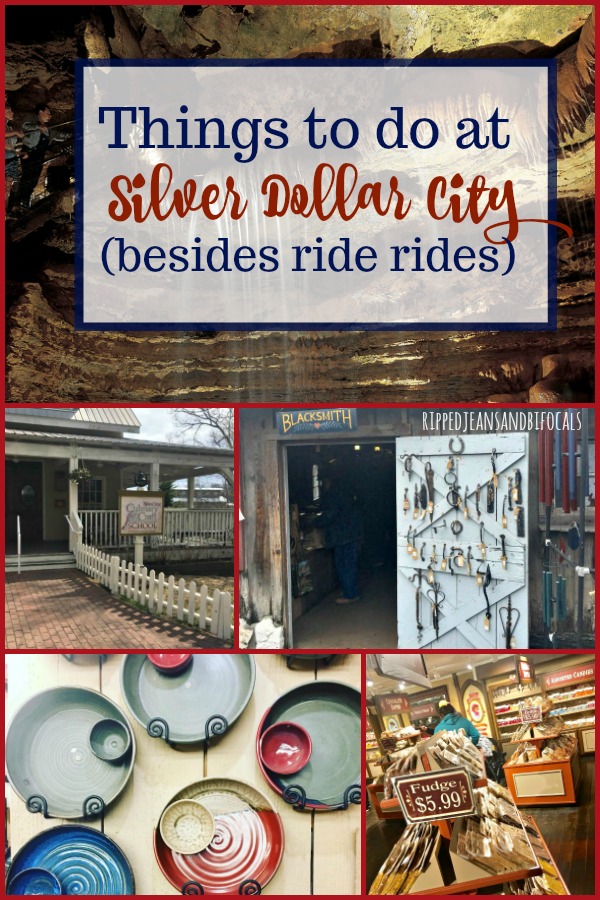 Whether you are a "ride person" or not, you are sure to find something to enjoy at Silver Dollar City. Time didn't permit me to check out the rides on this particular visit but I do want to give a shout-out to the newly opened Time Traveler, which is the world's fastest, steepest and tallest spinning coaster.
https://www.facebook.com/Silverdollarcity/videos/10156195083502603/
I am a little bit of a chicken and the idea of riding this is a little scary, but if you (or someone in your family) is an adrenaline junkie, then they'll want to head straight for the Time Traveler when you get into Silver Dollar City. You must be 51″ tall to ride and the Time Traveler doesn't operate unless the weather is warmer than 41 degrees.
The best part of Silver Dollar City is the people. Absolutely everyone we met had a smile and kind words. Silver Dollar City is a lot of fun but it's the kind of place that just makes you feel good to be there.
If you haven't visited Branson, Missouri, you should! There is so much to do there and Silver Dollar City definitely belongs at the top of your list. The fine folks that own Silver Dollar City also own the Showboat Branson Belle, which is an amazing show and scrumptious meal aboard a beautiful paddle boat on Table Rock Lake.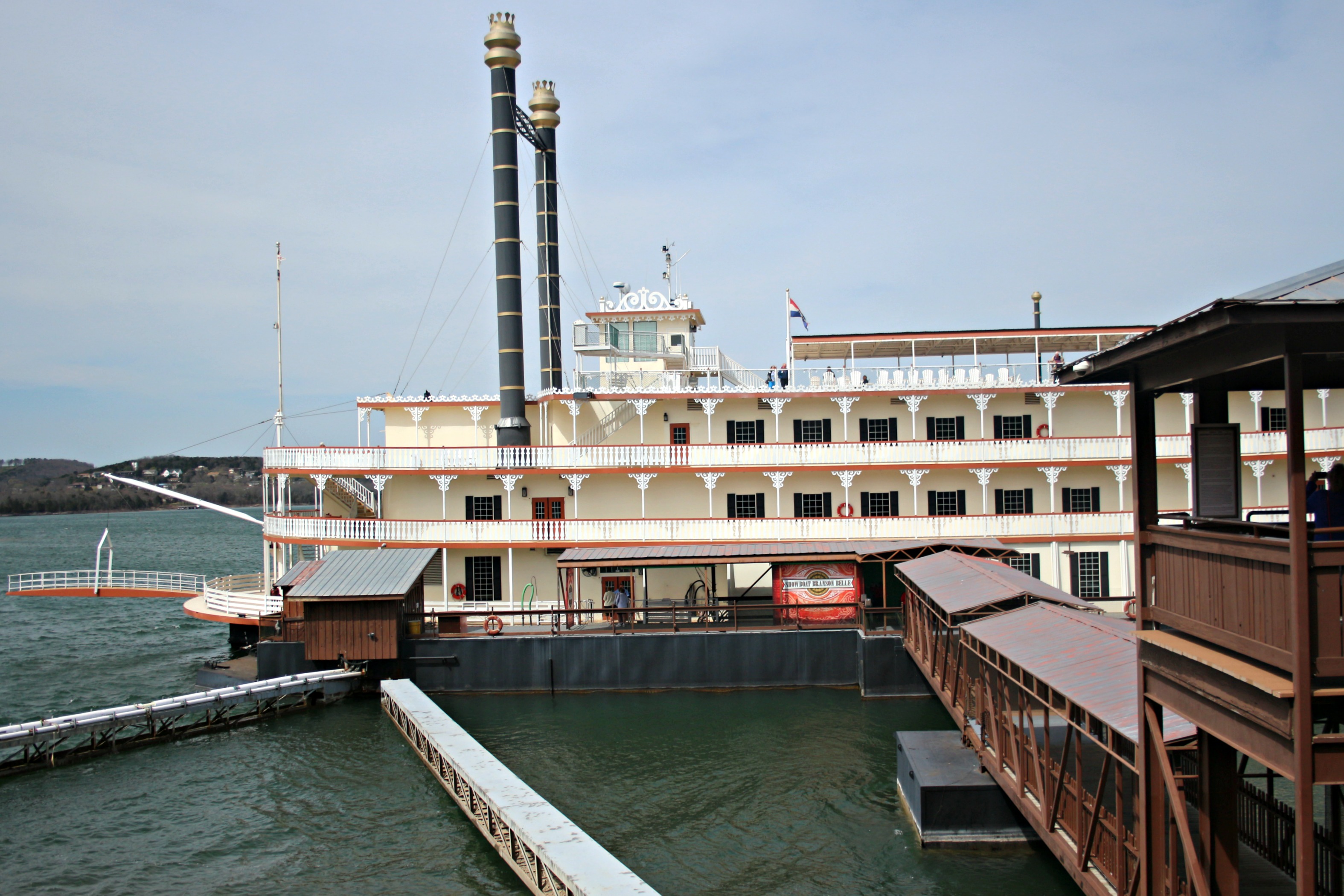 You might also like: