Star Wars Land Planning: Where to Stay and What to Expect
If your Star Wars Land planning is part of a Disneyland vacation, then the choice is clear. You should book your stay at one of the Disney owned hotels. The Grand Californian, Disneyland Hotel, and Paradise Pier will all include the necessary reservations as part of your booking. If you don't stay at a Disneyland Resort, you can still book reservations for free online. The Disney Hotel that is going to give you the greatest advantage is the Grand Californian, because it is a much closer walking distance to the park, however, if you make the first Monorail run of the morning you could bypass a lot of foot traffic into the park.
Images in this post courtesy of Disney.
For Star Wars Land planning at Hollywood Studios in Walt Disney World, you will need to stay close by. There is no reservation system for this Galaxy's Edge (at Walt Disney World) and transportation doesn't run until about 40 minutes before opening. You might find it helpful to read my open-to-close touring plan of Hollywood Studios here. It was published not long after Toy Story Land opened this past summer and it gives you the lay of the land inside the park, if you're not familiar with it, and tips for being the first into the park itself.
There aee a cluster of Disney hotels within walking distance of Hollywood Studios. This will allow you to approach the park early, although there is no telling exactly how early you will need to be. Disney will control the limited space within Galaxy's Edge to begin with and Hollywood Studios will most certainly sell out. The hotels closest to Hollywood Studios are BoardWalk Inn, Swan and Dolphin, Yacht Club and Beach Club. The Yacht Club and Beach Club share the best pool on the Walt Disney World property – Stormalong Bay – and it's already popular for that reason.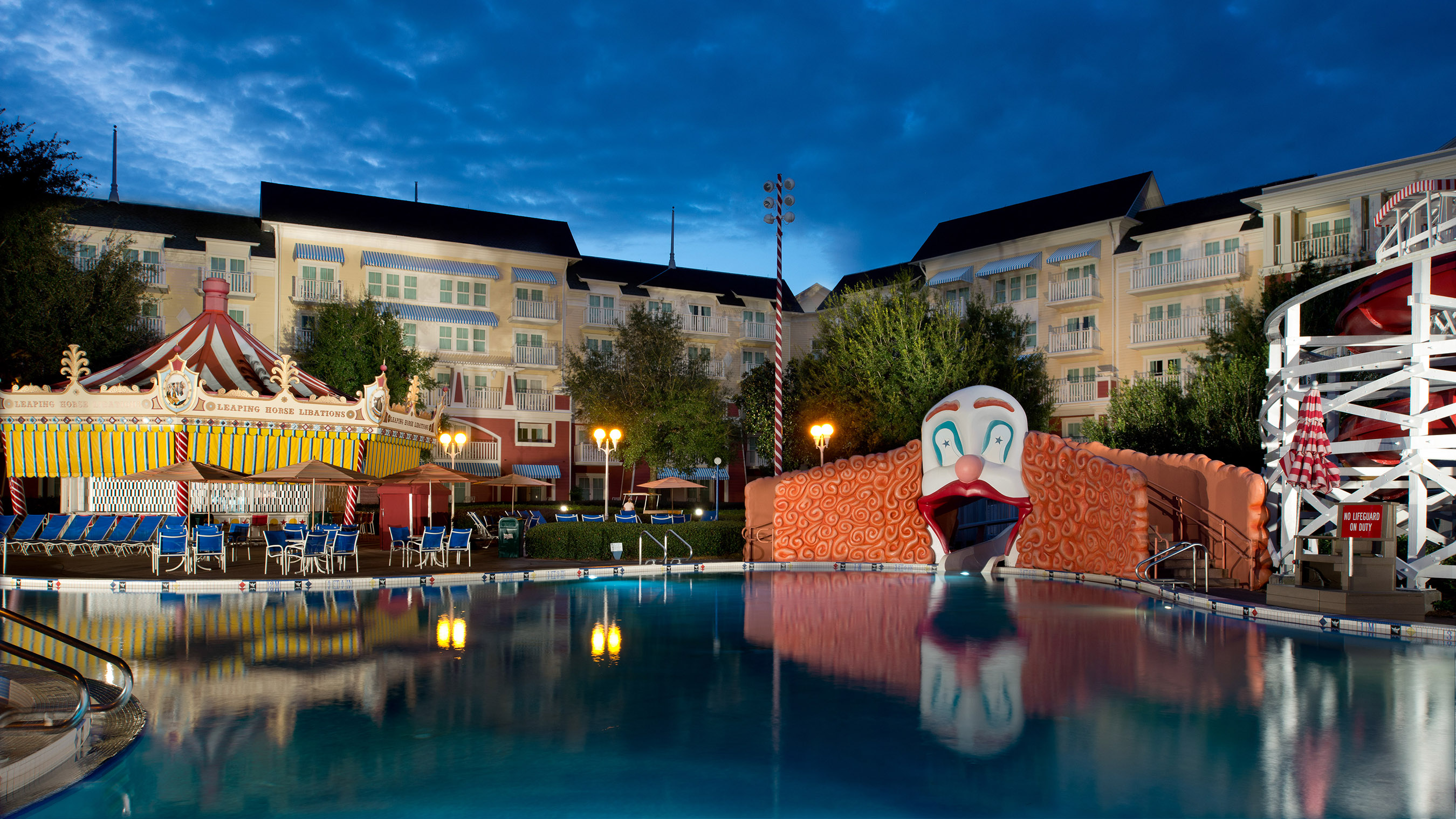 We have stayed at the Beach Club and love it. We've never stayed at the BoardWalk Inn but we love visiting the lobby and having breakfast there. The entire BoardWalk area is popular for a reason, so if you want to stay here when Galaxy's Edge opens, you'd better get a jump on reservations now.
Star Wars Land Planning — Opening Day
Even if you make it into the parks, be prepared for a long day. Bring your patience, stay hydrated and remember your sunscreen. Galaxy's Edge opens at Disneyland on May 31, and at Walt Disney World on August 29. It's impossible to predict how the reservation system at Disneyland is going to play out as it is totally unprecedented. Hollywood Studios is going to overflow for sure and there is no telling how often the Galaxy's Edge guests will cycle through or how many will be allowed at one time. Disney is incredibly organized and I have zero doubt that they've gotten in front of any logistical problems we can think of but there will be waiting – a lot of it.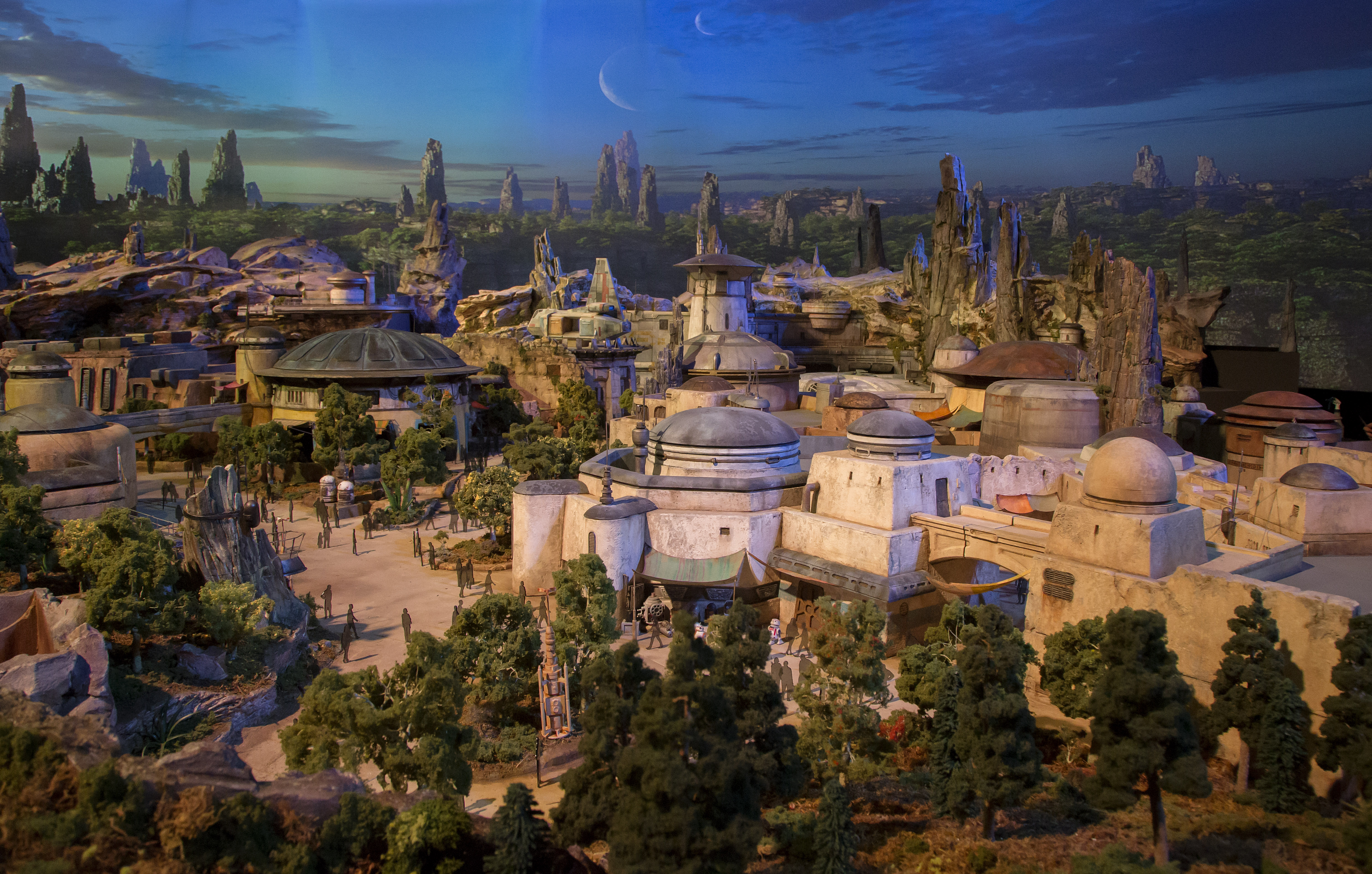 When you do get inside Galaxy's Edge can be experienced in three parts. The Millennium Falcon ride will let you experience what it's like to operate controls from within the cockpit during an exhilarating mission. Alien food and drink will have bold and unique appearances, yet taste familiar. Buy a blue or green milkshake at the Milk Stand before the long wait in line. The marketplace will feature layers of immersive storytelling and unique retail experiences like droid building, lightsaber customizing and creature adoption.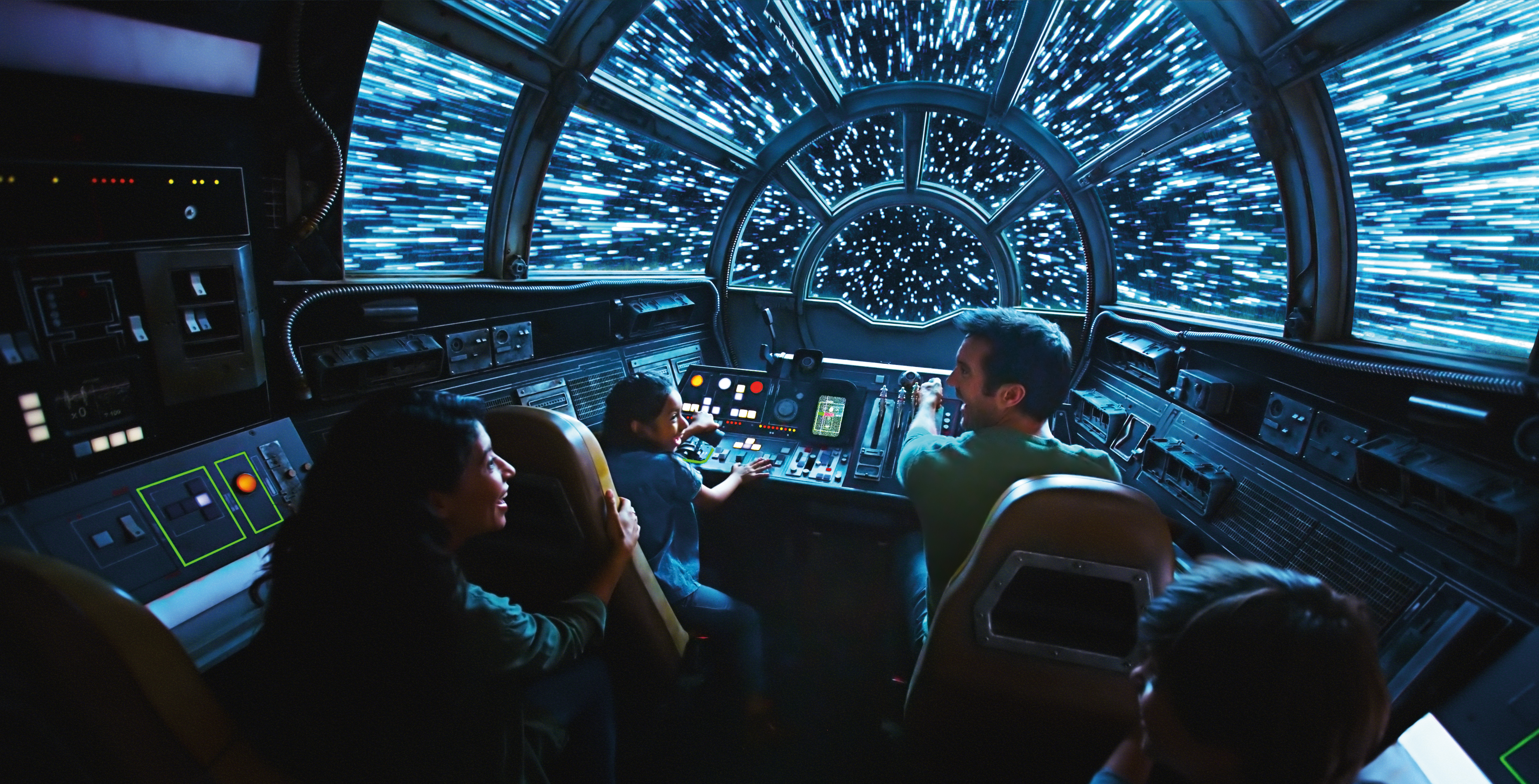 The Disney cast members take on more immersive roles here than at other parts of the park. Everything in Galaxy's Edge pulls you into the story, where Stormtroopers occupy a remote outpost called Black Spire. You're on the planet Batuu, which is a remote outpost that's been referred to in the Star Wars movies but never shown. The timeline is somewhere between The Last Jedi and Episode IX.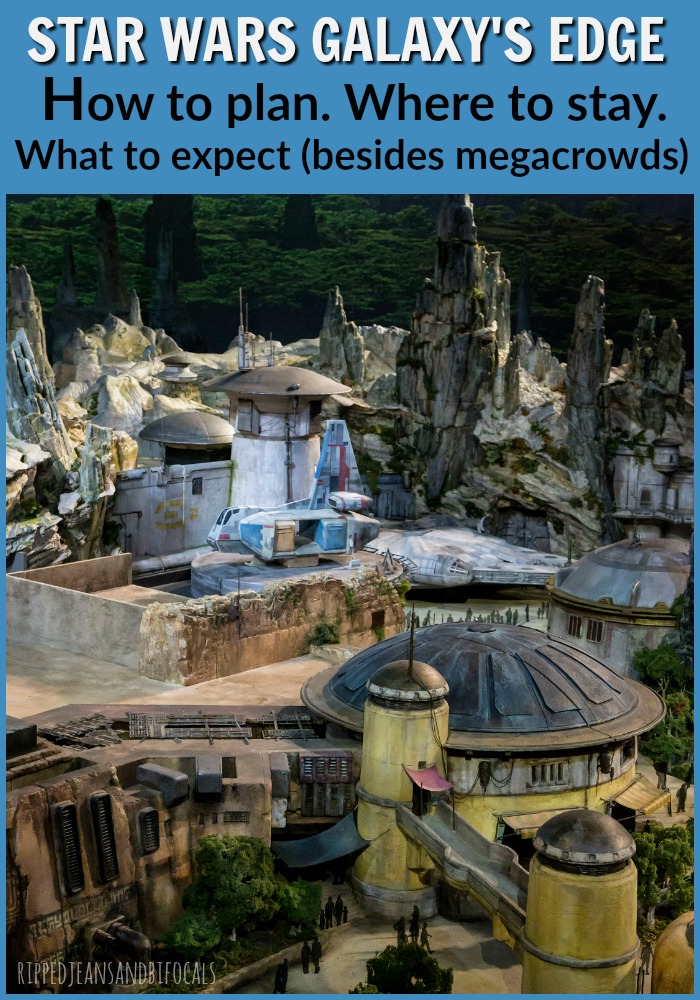 You might also like:
Here's a few more posts that break down food and retail offerings inside Star Wars Galaxy's Edge. I recommend checking these out – especially the food one – to familiarize yourself with what's available and, more importantly, what it's called.