Things You Can't Miss at Epcot
(This post may contain affiliate links. Read my full disclosure.)
Each park at Walt Disney World Resort has their own special brand of magic. Part of that magic is that there's something to captivate everyone in every park, no matter how many times you've been to Disney or how old you are. There is more fun, happiness, and magic in each park to last for days, but the typical visitor to Walt Disney World usually doesn't have days..we can only wish, right? We only got to spend one day at Epcot during our most recent visit and although we came away sighing "If only we had more time" our whirlwind day gave us the very best of Epcot. Here's a list of the things you can't miss at Epcot:
10 things you can't miss at Epcot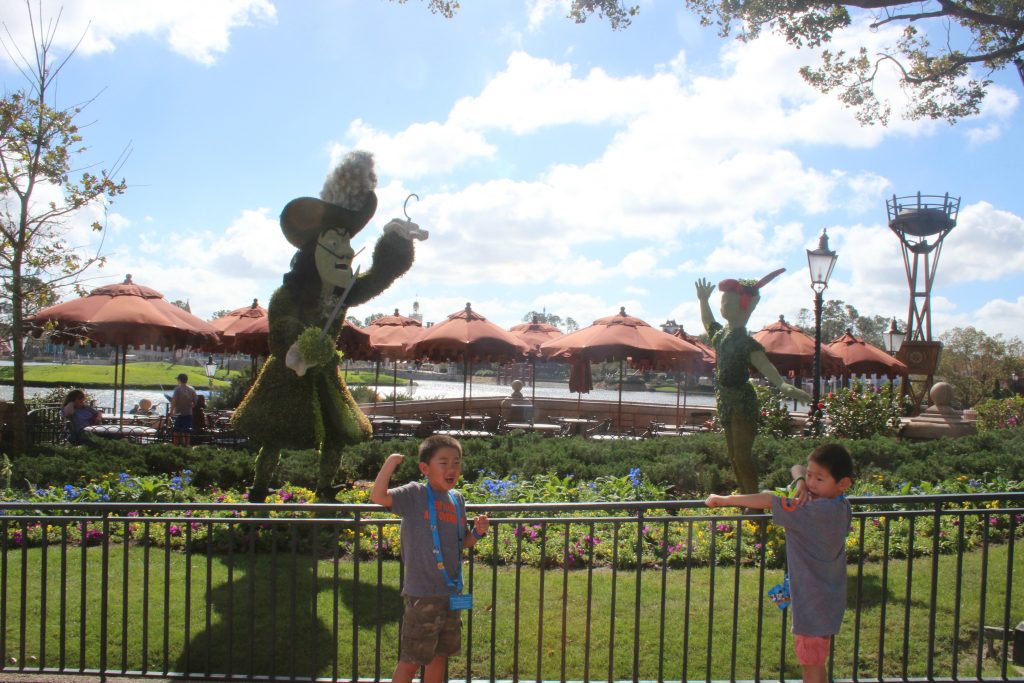 There is SO MUCH to look at here…we adore all the details.[Tweet "Things you can't miss at Epcot! #Epcot #DisneyMom #DisneySMMC"]
Disney Mom tip: I recommend booking a FastPass+ for the first three items on this list. These are among the most popular rides at Epcot so it makes sense to use your fast passes and shorten your wait. Another option is to ride these popular rides later in the evening (after six o'clock.)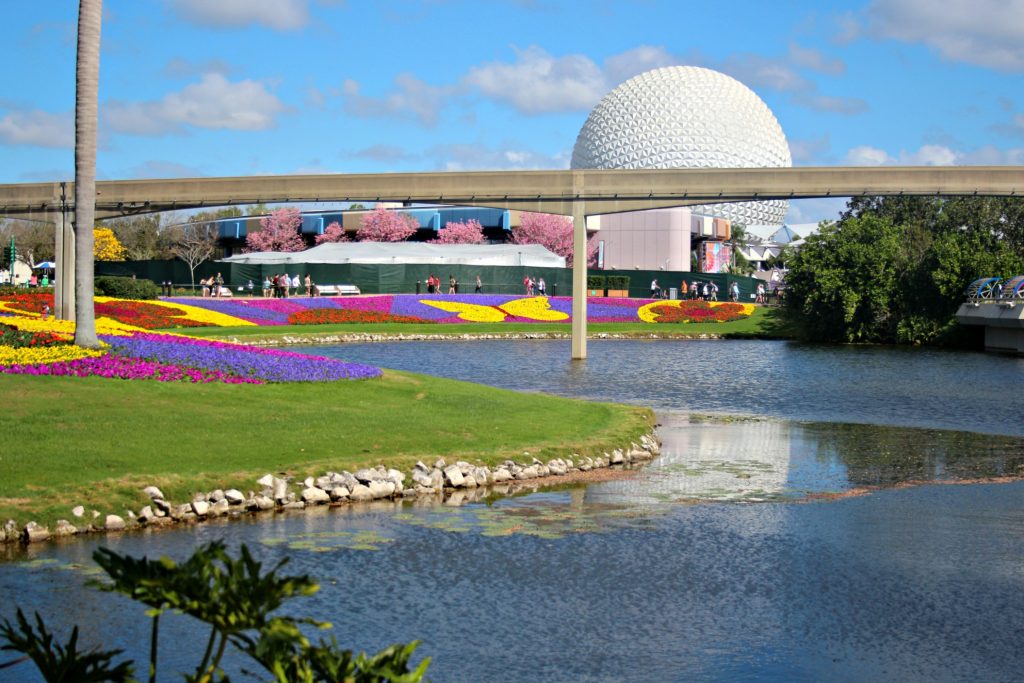 1. Test Track
TestTrack, presented by Chevrolet, allows you to design a virtual concept vehicle and then take it for a spin to see how it stacks up against other designs. I love how Test Track is a combination of creativity, competition and straight-up thrills. Test Track is nearly a mile long with peak speeds of 65 mph. You must be 40″ to ride. Test Track is popular with tweens and teens and it is one of the most popular rides at Epcot, so make sure you snag that FastPass+!
2. Soarin' Around the World
Soarin' Around the World is Disney Magic at its very finest. If the idea of hang gliding over some of the world's most awesome and majestic sights sounds like your kind of thing, then Soarin' is definitely your kind of thing.
This is an absolutely fantastic digital ride where you're raised 40 feet in the air to be immersed in spectacular digital projection that makes you feel like you're "really there" in so many places far, far away from Orlando. The lines are long but there's some pre-flight fun in the form of interactive trivia while you wait. And, if you haven't checked out the new Play Disney Parks Mobile App, you're missing out on some fun new ways to enjoy Soarin'. For more info on the Play Disney Parks Mobile App, check out my 2018 Parks Update Post – lots of info in this one.
3. Frozen Ever After
Frozen Ever After opened in June 2016, so it's still a relatively new attraction. Anna and Elsa's popularity hasn't waned since the release of Frozen in November of 2013, so you know Frozen Ever After is still a pretty hot ticket. Use a FastPass+ if possible.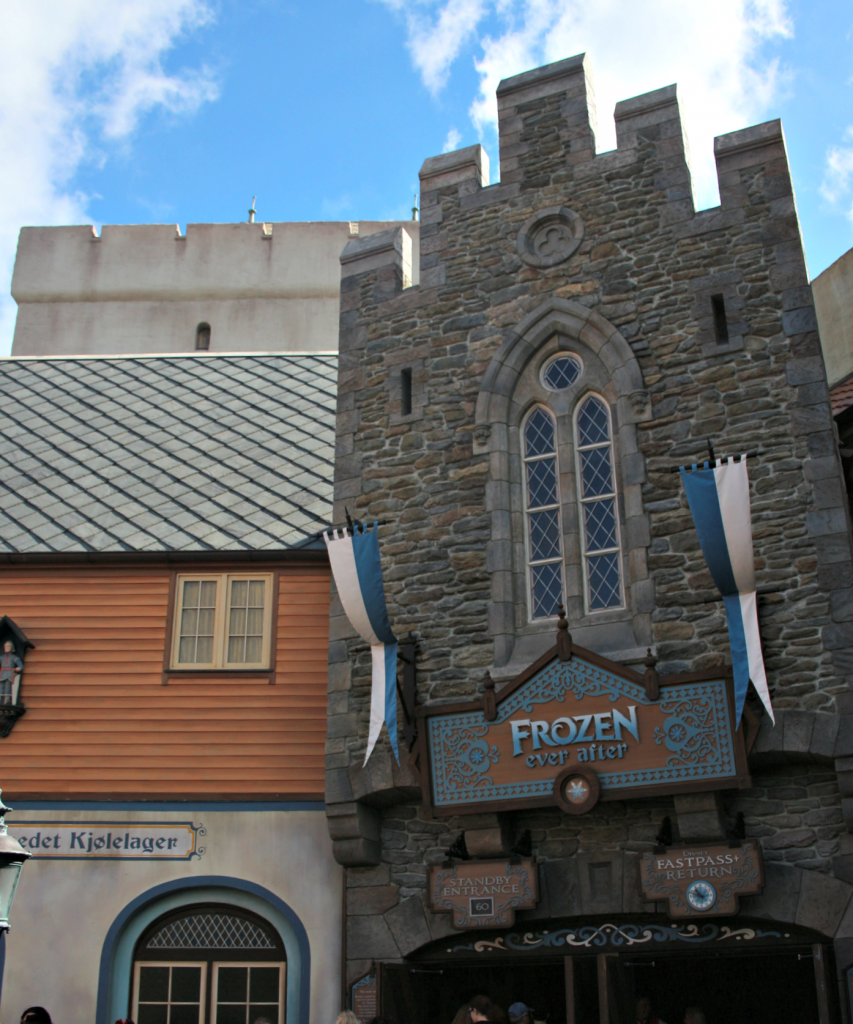 Frozen Ever After is designed to commemorate the anniversary of when Anna saved Elsa with her declaration of true love. No one loves waiting in line but the queue for Frozen Ever After is really cute. You'll get a look at Arrendale as you make your way through the line and also catch a glimpse of Wanderin' Oaken's Trading Post and Sauna. The ride itself is a gentle boat ride where you will see Olaf, the Trolls, Anna, Kristoff, Elsa and Marshmallow and hear your favorite Frozen music. Any age can ride this.
Check out the Wandering Reindeer Shop at the end of the ride for all of your Frozen souvenirs. One of the bonuses is that many of the Disney Cast Members working the ride and at the Wandering Reindeer Shop are from Norway, which adds to the authenticity.
Disney Mom Tip: If you're looking for fun, character dining in Epcot, I recommend Akershus Royal Banquet Hall. It's right next to Frozen Ever After and offers a great meal with some beloved Disney princesses (although not Anna and Elsa.) More on character dining here.
4. Three Caballeros
This ride is often overlooked, as the entrance is inside the Aztec market place (which has some really fun and cool gifts and souvenirs, many of which have a Dio de Los Muertos/Coco flavor.)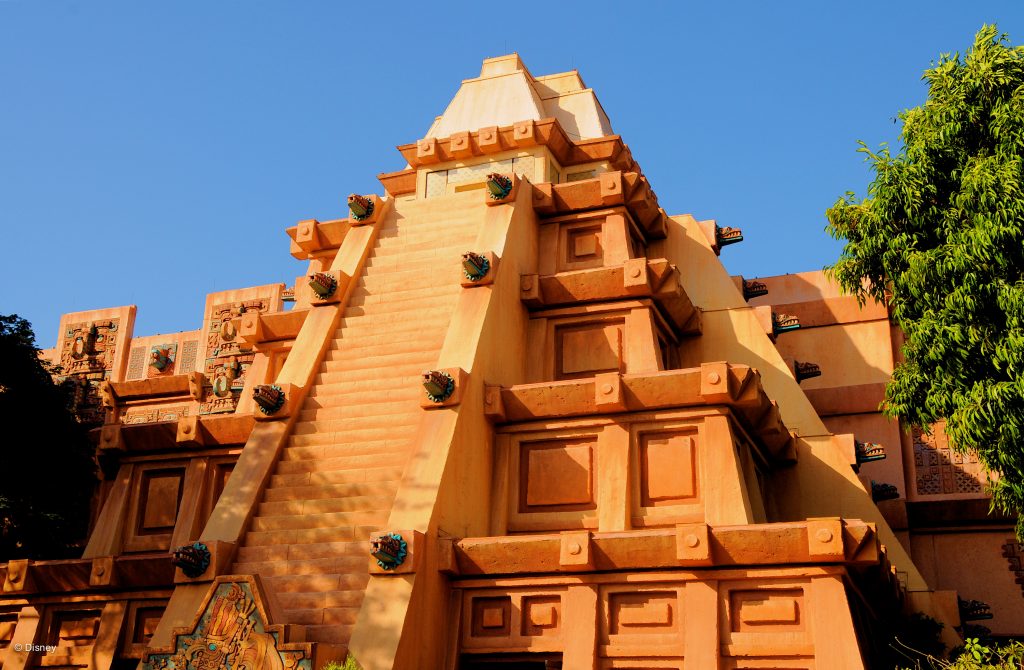 This is a cute and gentle boat ride suitable for all ages that has a very "It's a Small World" feel to it. There is hardly ever a line, and if you wanted to, you could get back in line and ride over and over again. If the long lines at The Magic Kingdom are daunting or if your time at The Magic Kingdom is limited, Three Caballeros gives the same vibe as It's a Small World, although the adorable little characters represent Mexico only.
5. Disney and Pixar Short Film Festival
If you are a Pixar fan, you'll definitely want to check this one out. If you're a mom who wants to take a break from the heat and enjoy some fun, Pixar-themed sit-down time, you'll definitely want to check this one out. The Disney and Pixar Short Film Festival has universal appeal.
Venture inside the Magic Eye Theater to view a special pre-show presentation, where John Lasseter, chief creative officer of Pixar and Walt Disney Animation Studios, gives you an inside look into the collaborative creative process of bringing beloved stories and characters to life. Then, enter the auditorium, don a pair of 3D glasses and settle in for the 18-minute festival, featuring 3 dazzling short films and in-theater effects.
It's a fun look at where Disney has been in an air-conditioned environment where everyone gets to sit down and relax. Win-win-win. Definitely don't overlook this one. FastPass+ is available but you probably don't need it.
6. Club Cool
If you're looking for Disney freebies, Club Cool should be at the top of your list. Located inside Innovations at Epcot, Club Cool offers free samples – as many as you want – of various Coca-Cola products that are popular around the world:
Krest Ginger Ale from Mozambique
Fanta Kolita from Costa Rica
Beverly from Italy
Vegeta Beta from Japan
Kinley Lemon from Israel
Lift Apple from Mexico
Smart Watermelon from China
Mezzo Mix from Germany
I'll also add that you can get a free cup of ice water at any quick service restaurant if you are thirsty and that you are allowed to bring water bottles into the parks but even if you're not a deal-seeker, Club Cool is a really awesome experience because you get to taste sodas that you probably won't find in your local area.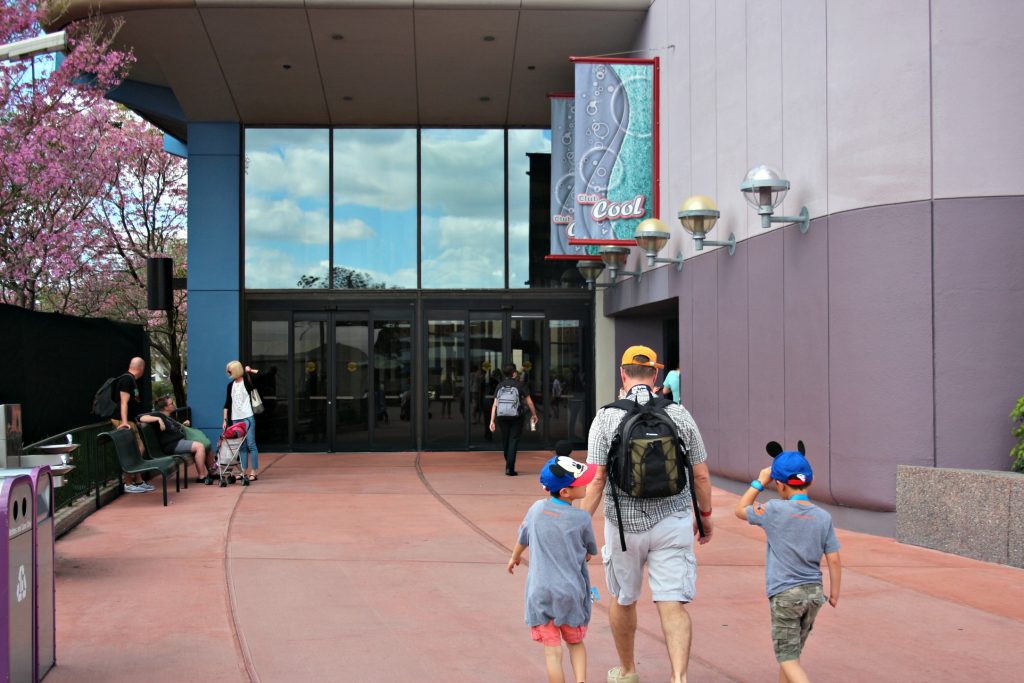 My favorite is the Fanta Kolita (tastes like Pineapple) closely followed by Smart Watermelon, but you HAVE to get a picture of your loved ones trying their first sip of Beverly. Just trust me on this one. It's a Disney rite of passage. I'm not going to lie and say anyone in my family loved the taste of Beverly, but it's definitely a…er…unique…flavor.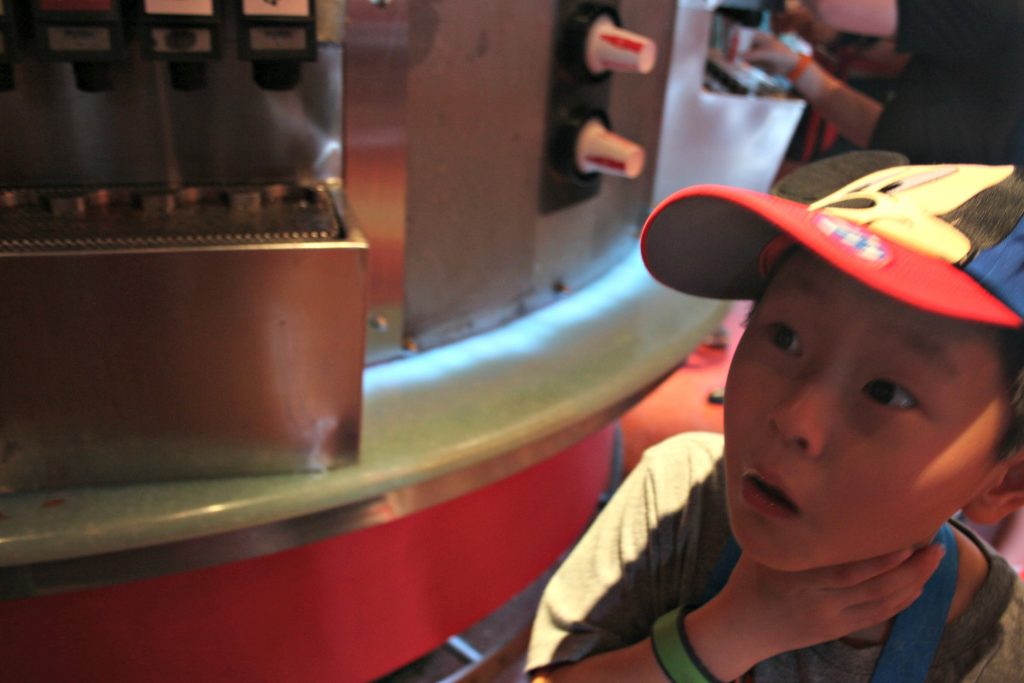 7. World Showcase
The World Showcase includes 11 countries. The themeing, eats, attractions and cast members in each of the 11 countries makes you feel like you really are there. The World Showcase is an awesome way to explore the world without going too far from home and, no passport required.
One of the things that I love best about the World Showcase (well…besides the amazing food) is that you really FEEL like you are there. There are Disney Cast Members from the represented country in Epcot to guide you through your journey, which means that you'll find Cast Members from Norway in Norway and Cast Members from China in China, etc. It's really pretty awesome. Honestly, you could spend a day or more properly exploring the World Showcase, so if your time is limited, my advice is to pick a couple of places to really explore. Even if you're just walking through on your way to other attractions within Epcot, it's fun to just take everything in.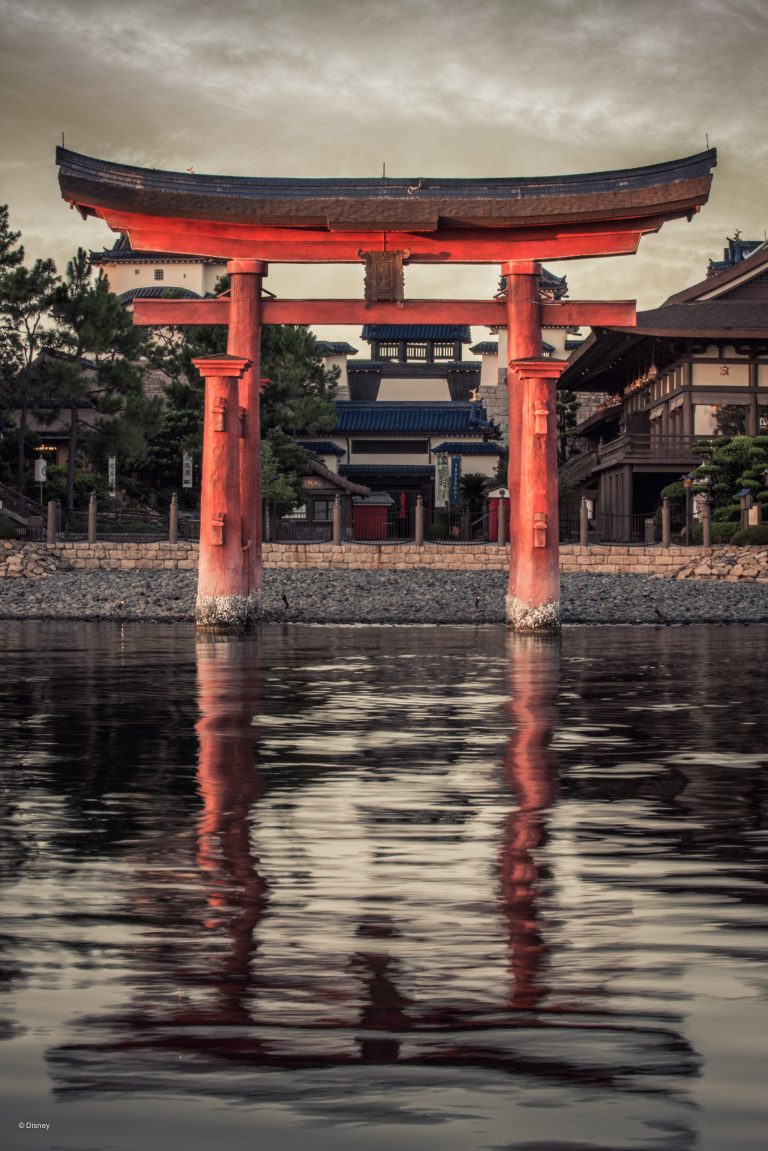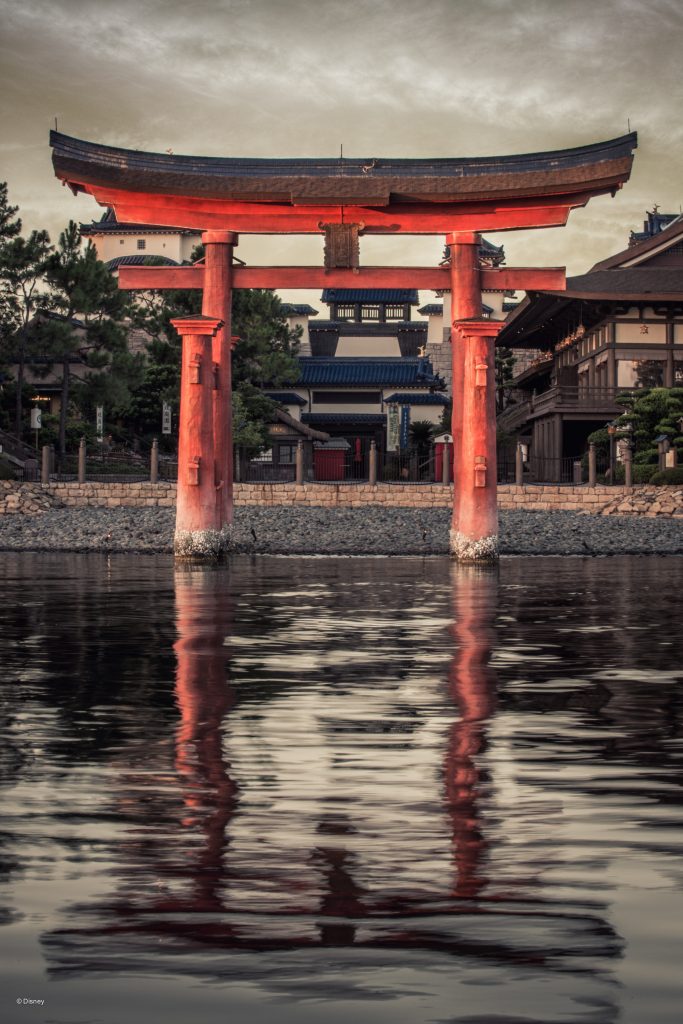 And, the best thing about exploring the world? EATING! Most countries have both table and counter service restaurants, which are awesome opportunities to try something new and different. I recommend making reservations for the table service venues, although we've been known to have good luck with walk-ins. The My Disney Experience app is super helpful…it gives you info on current seating availability, so if you happen by somewhere you'd like to eat, you can check to see if a last-minute reservation is doable before you try the walk-ins.
8. Living with the Land
If you want to get a new appreciation (or just some info) on where your food comes from, Living with the Land is for you. See firsthand how Disney's horticulturalists are using innovative growing techniques and cross-breeding high-yield crops with the goal of sustaining our growing global population.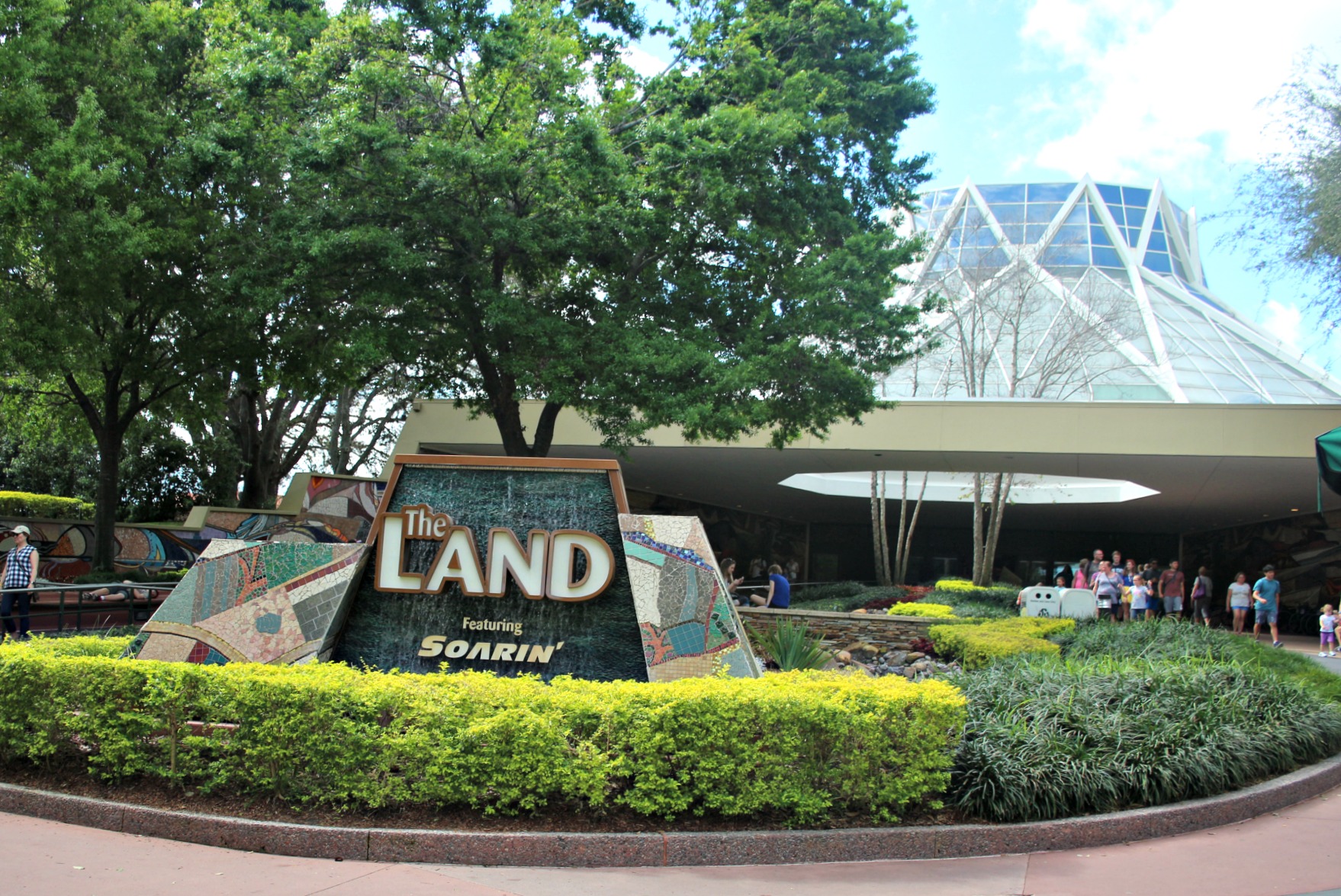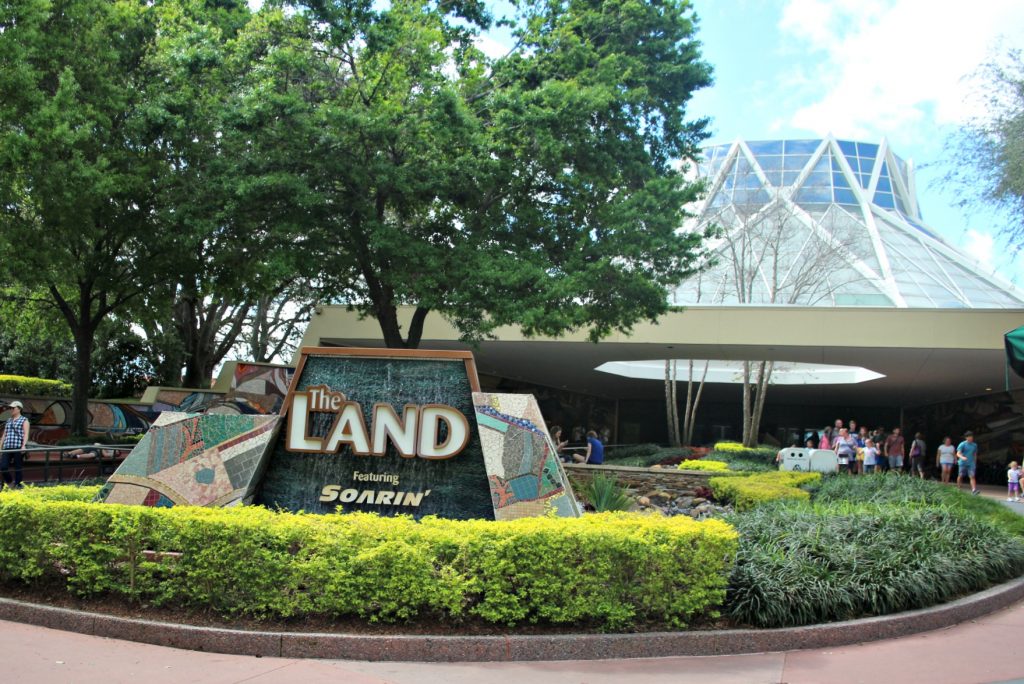 I love that Disney is practicing sustainability. You can sample the fruits of this labor for yourself by dining at
Sunshine Seasons
or the
Garden Grill Restaurant
in The Land Pavilion, both of which serve produce and seafood fresh from the farm. LOVE. IT.
9. Illuminations
No visit to Epcot would be complete without Illuminations, Epcot's nighttime spectacular. Gather around the World Showcase Lagoon to see this awesome 12-minute show that takes place just before the park closes. You can use a FastPass+ for Illuminations, which will get you a designated place to watch the show but there are great views all around the lagoon. My recommendation is not to waste a FastPass+ on this one.
Update: Illuminations is one of the things that is leaving Walt Disney World in 2019. The final show will be on September 30th. Check out this post to see what's going away in 2019.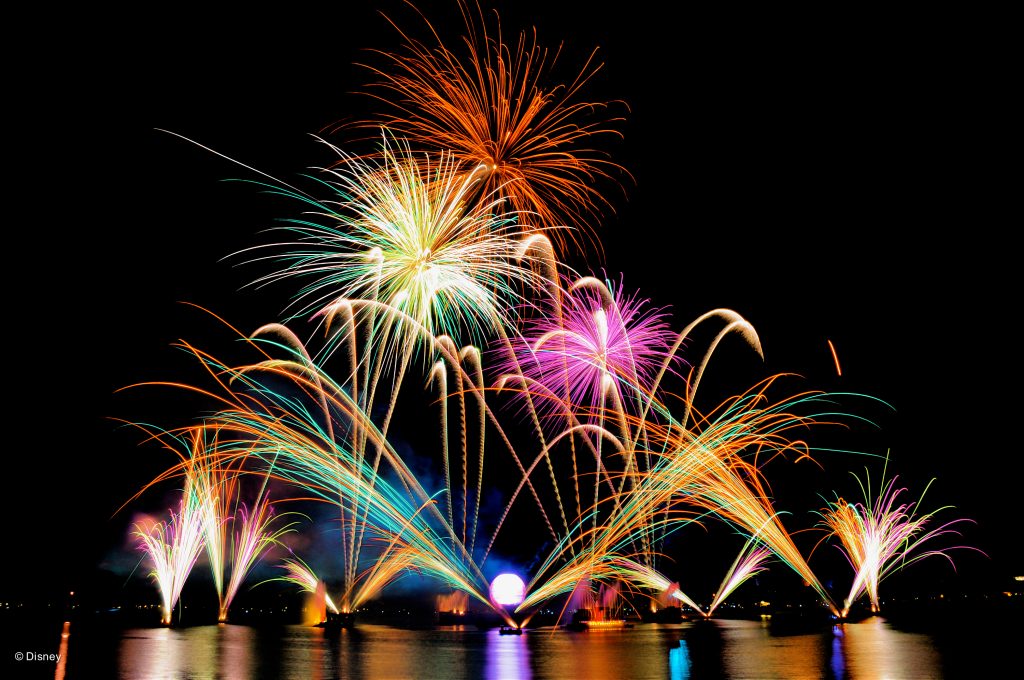 10. Disney Pals at Epcot Character Experience
If you want to get those awesome pictures with Mickey Mouse, Minnie Mouse, and Goofy, you can see them at Epcot. The cartoon clubhouse backdrop makes for great photos, and you can use a FastPass+ to lessen your wait.
Also popular are the meet and greets with Joy and Sadness from Inside Out and Baymax from Big Hero Six. If you haven't seen Inside Out, it is THE most adorable movie with such an amazing message and meeting the characters is so fun. I'm only sorry that Disgust and Anger haven't made an appearance, but there's always something to look forward to, right? These are not included in the Disney Pals Character Experience (although they are located nearby at Innovations West) and there is no FastPass+ available for this popular trio.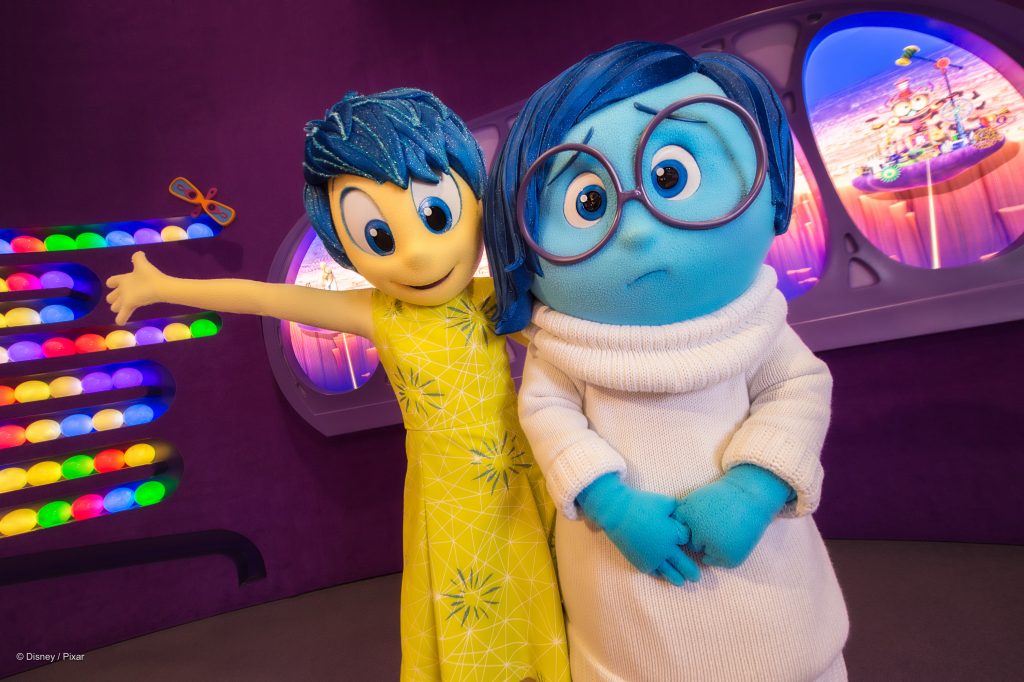 We got to meet Joy and Sadness at one of our evening events at Disney Social Media Moms, so we were spared the long wait to meet these popular characters (typically 45-90 minutes.) If you have your heart set on these character meets, I recommend getting to Epcot early and making a beeline to Innovations to snag your place in line.
This just scratches the surface of amazing things to do at Epcot. If you have a favorite thing or place at Epcot that I haven't mentioned, I would love to know about it. Leave me a comment, email me, or hit me up on social media! Let's connect!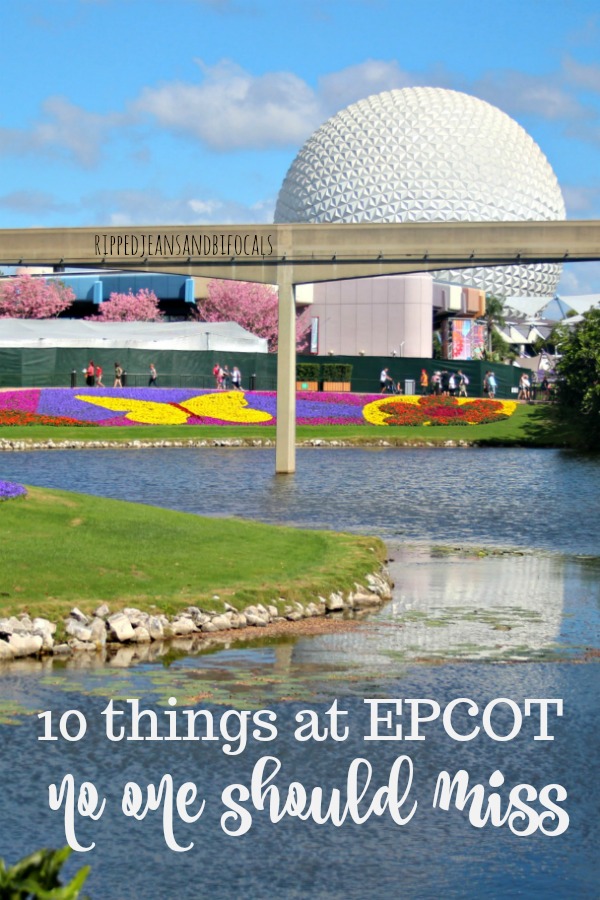 If you enjoyed this post, check out these before you go:
Minnie Van Service at Walt Disney World
Your Summer 2018 Update – What's New at Disney Parks