Reasons to go to Splitsville in Downtown Disney
(This post may contain affiliate links. Read my full disclosure.)
I love Disneyland Resort. Aside from being the happiest place on earth, I love how close everything is and how easy it is to jump from Disneyland to Disney California Adventure to Downtown Disney…it's all right there! Don't get me wrong, Walt Disney World is always going to be my first love but there's so much to discover on the west coast…and one of those things is Splitsville Anaheim, which is the amazing bowling alley in Downtown Disney. But, it's so much more than a bowling alley. Here are some reasons to go to Splitsville in Downtown Disney…I hope you check it out!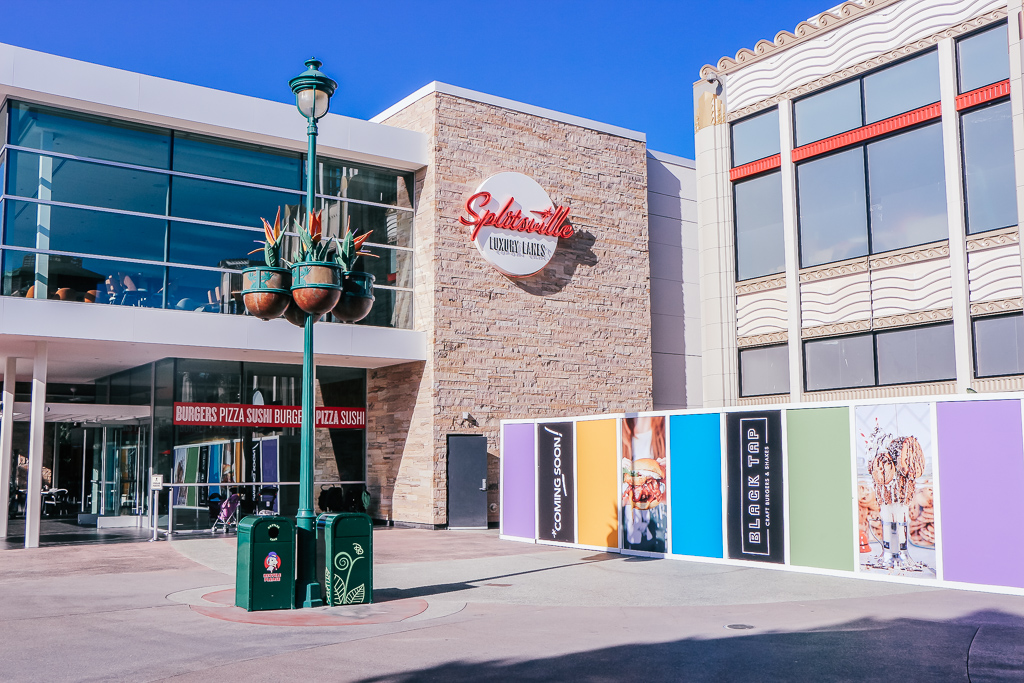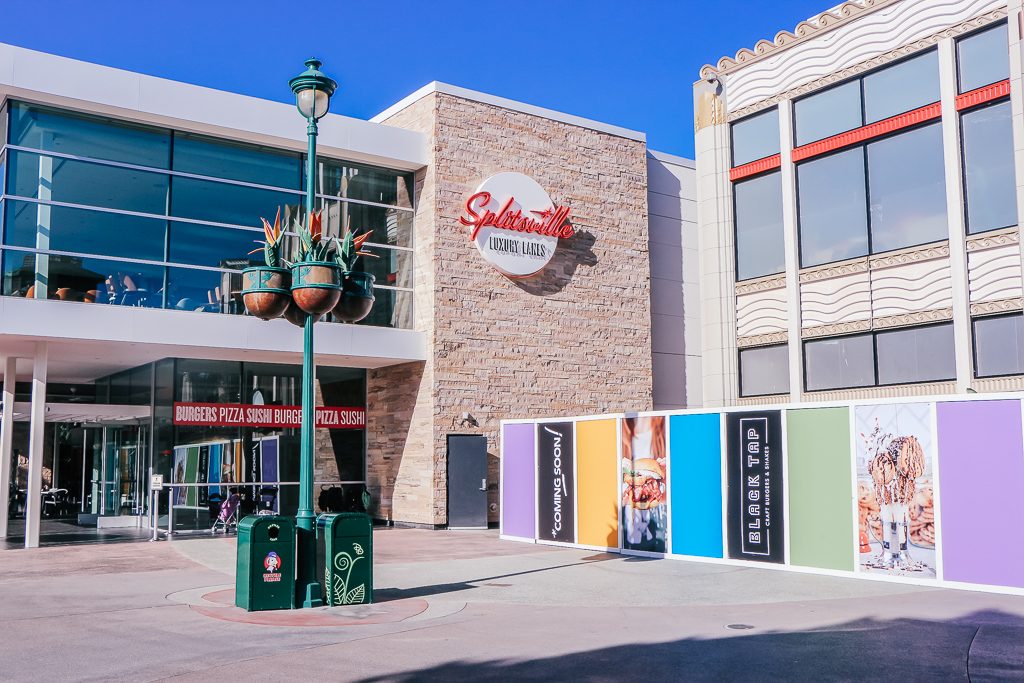 Disclaimer: We are a participant in the Amazon Services LLC Associates Program, an affiliate advertising program designed to provide a means for us to earn fees by linking to Amazin and affiliated sites. This post may also contain affiliate links to other websites. If you make a purchase from one of my links, the seller pays me a small commission.
Reasons to go to Splitsville in Downtown Disney
[Tweet "Reasons to go to Splitsville in Downtown Disney @SplitsvilleANA #RollInRockOut"]
1. Bowling
Obviously, right? Splitsville is, after all, a bowling alley. Splitsville offers 20 luxury lanes on two floors that offer amazing views of Downtown Disney. The atmosphere is relaxed and "California-cool."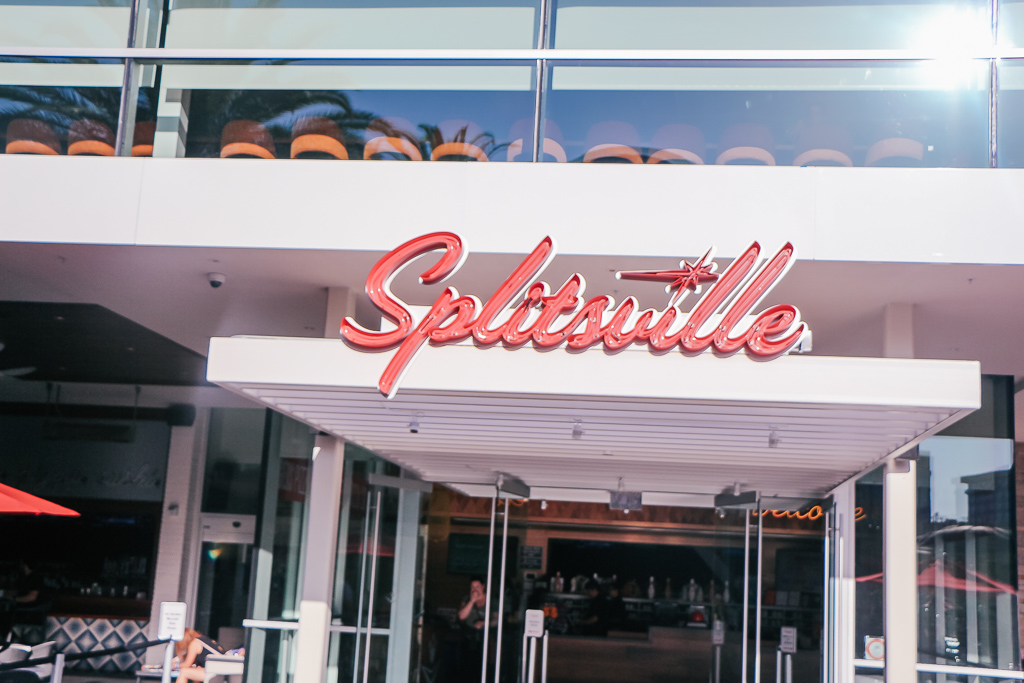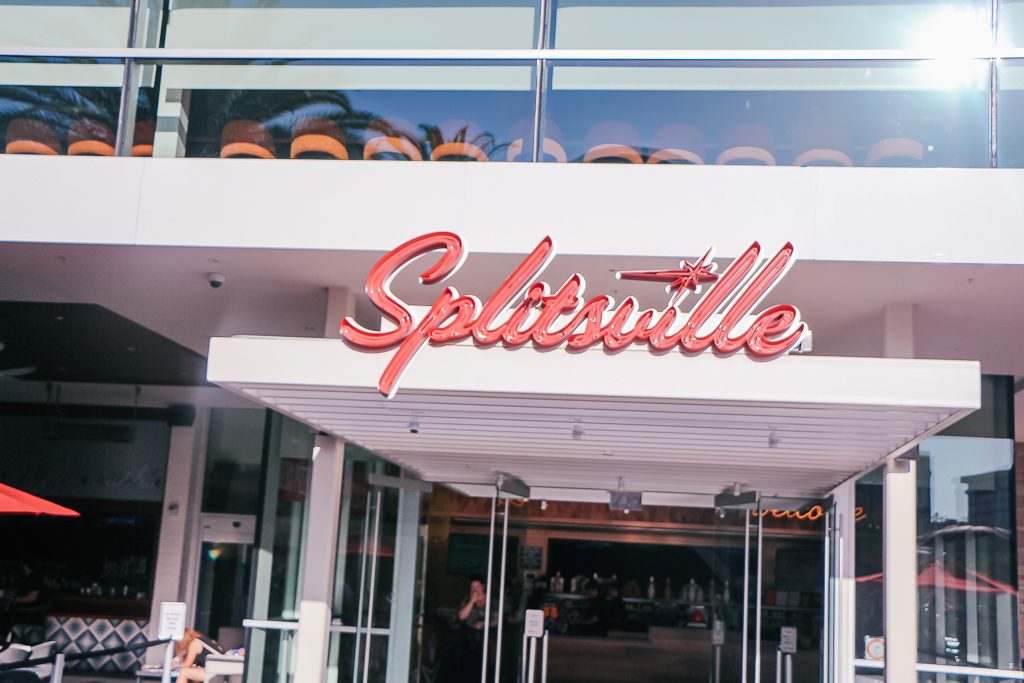 Check out their website for current rates…if you have your own bowling ball and shoes, that's cool but odds are, you probably aren't bringing those things to Disneyland, so you'll be happy to know those are included in the cost of your bowling.
The one thing I really like about Splitsville Anaheim is that the lanes are scattered throughout the venue, making your bowling experience more intimate.
2. Food
Even if you're not a bowler (raises hand) then you should still check out Splitsville. Their food is delicious. They have pizza and burgers…what you'd expect from bowling alley food, right? They also serve an amazing roundup of appetizers, salads, seafood and even several varieties of sushi. They also offer a kids menu!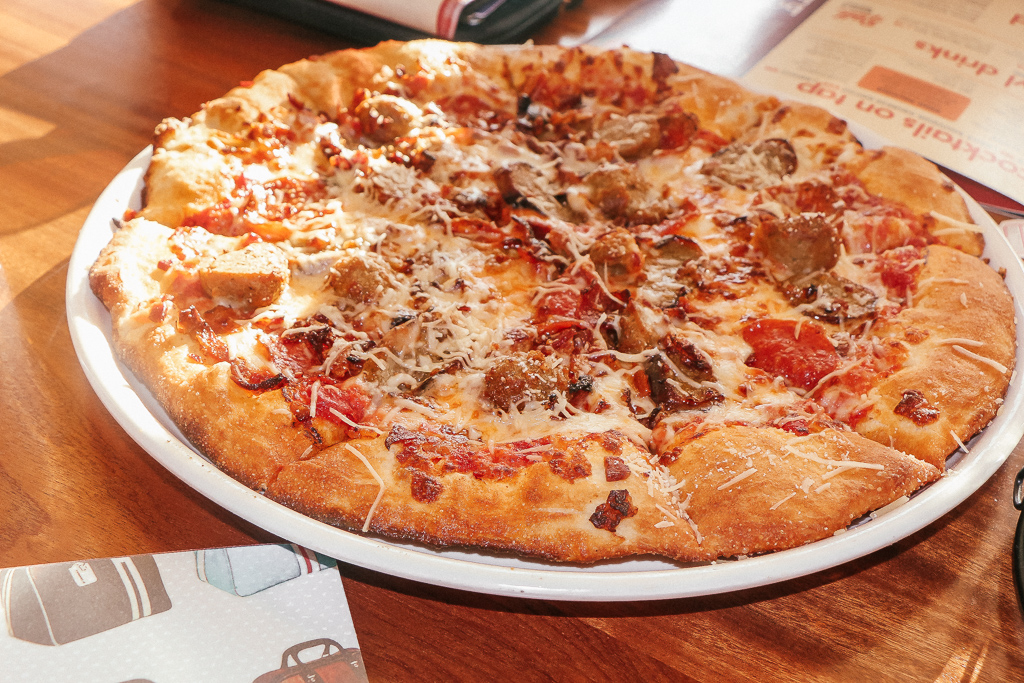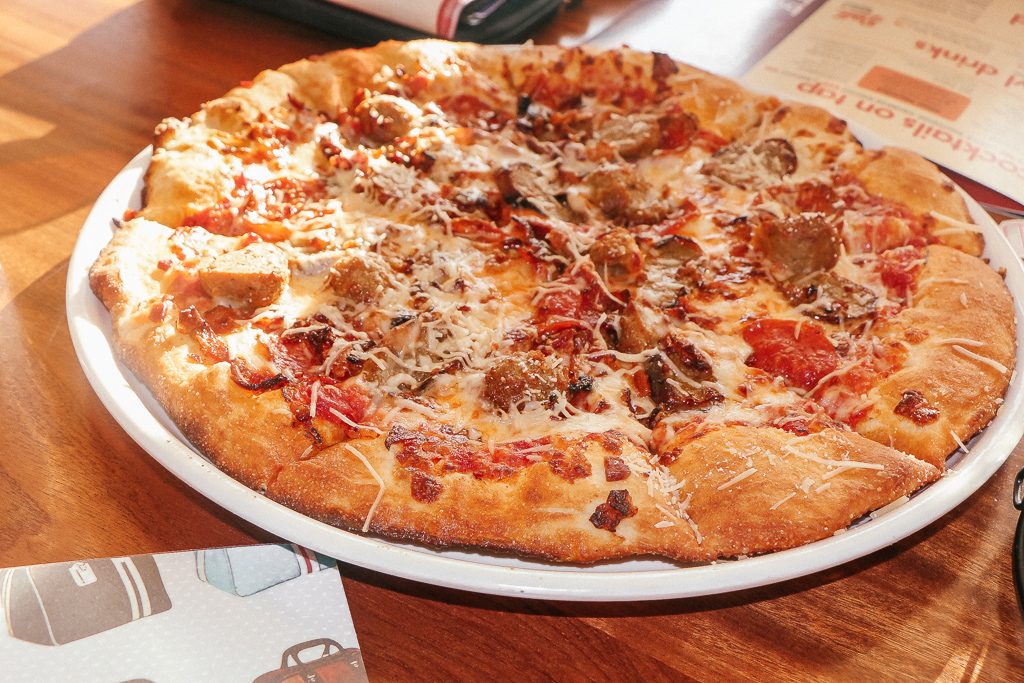 Reservations are suggested. If you're returning to one of the Disneyland Resort hotels after a day in the parks, Splitsville is very near to the security exit just outside the hotels, making it a great place to stop for dinner or even just drinks and snacks. Which brings me to…
3. Cocktails
If you enjoy a cocktail with your Disney experience, Splitsville can hook you up. If you fancy having a beer at the bowling alley, Splitsville has a great selection of your favorite brews…domestic, imports and, my favorite, craft. They also have a great selection of wines.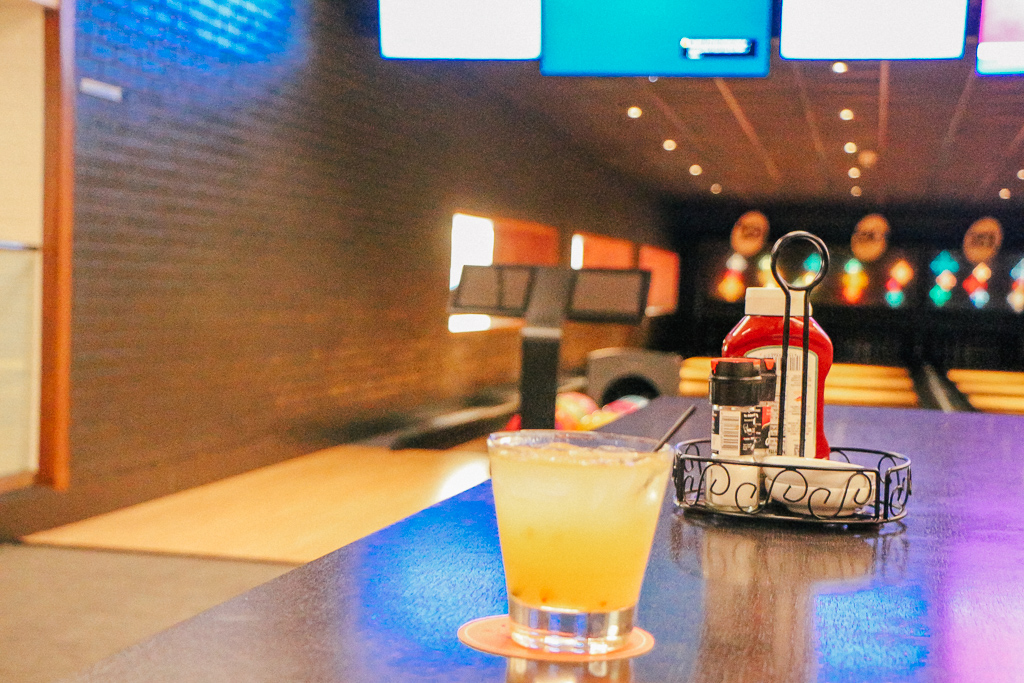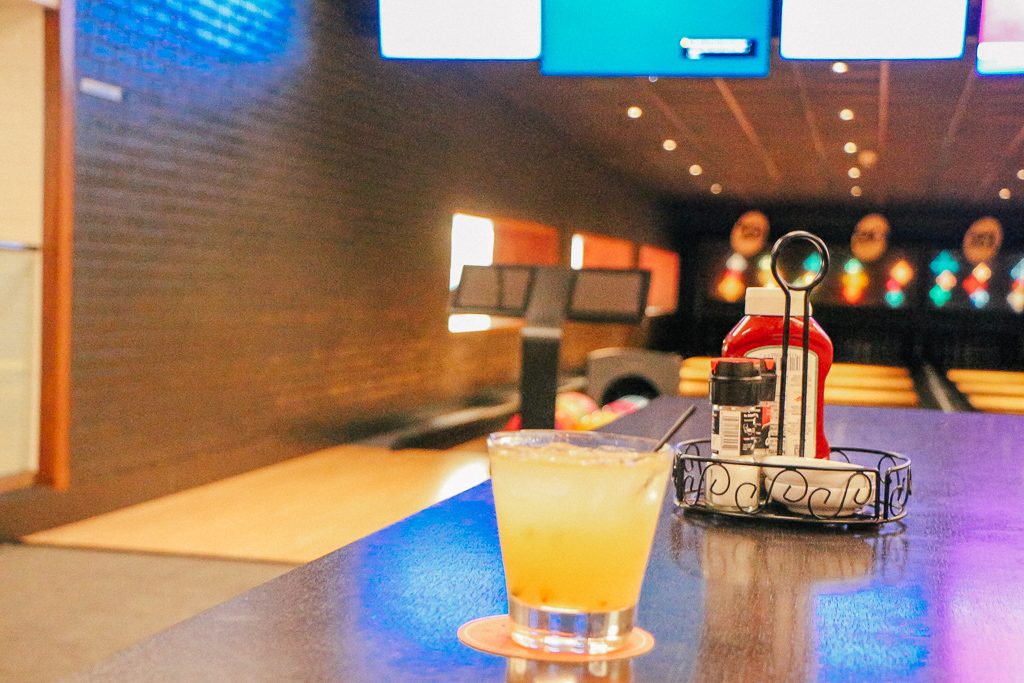 But if you ask me, the magic is in their signature handcrafted spirits. I recommend the Cali Crush and the cutest Moscow Mule that ever was. Come on, how magical is THIS: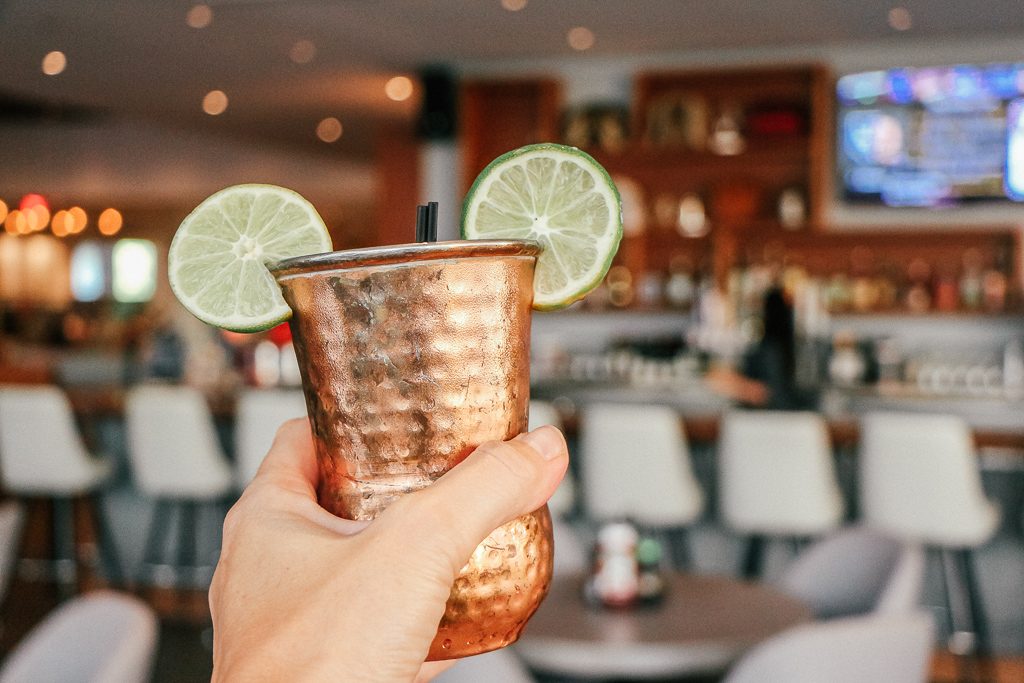 I attended a conference at Disneyland Resort organized by Flock Presents. If you're a blogger or a small business owner looking to expand your web presence, I highly recommend you check out one of their events. Use JILLROBBINS at checkout at get $25 off.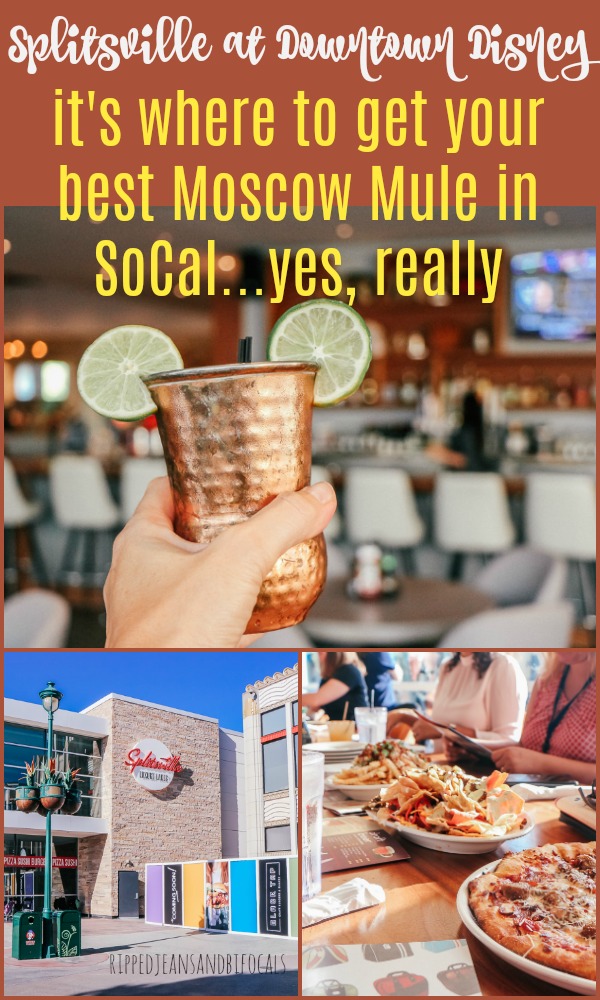 If you're interested in a great deal on a Disneyland vacation, Disneyland tickets and more, check out the deals Get Away Today has to offer. They definitely know their stuff when it comes to planning your best Disneyland vacation ever.

You might also like:
14 things that are awesome about Halloween Time at Disneyland