Disney's Animal Kingdom Lodge Kidani Village – Worth the splurge?
(This post may contain affiliate links. Read my full disclosure.)
What's it like to stay in a $930 per night room at Disney World – besides expensive? Here's my full review of Disney's Animal Kingdom Lodge Kidani Village. Is it worth the splurge? Keep reading.
Disney's Animal Kingdom Lodge Kidani Village – Worth the splurge?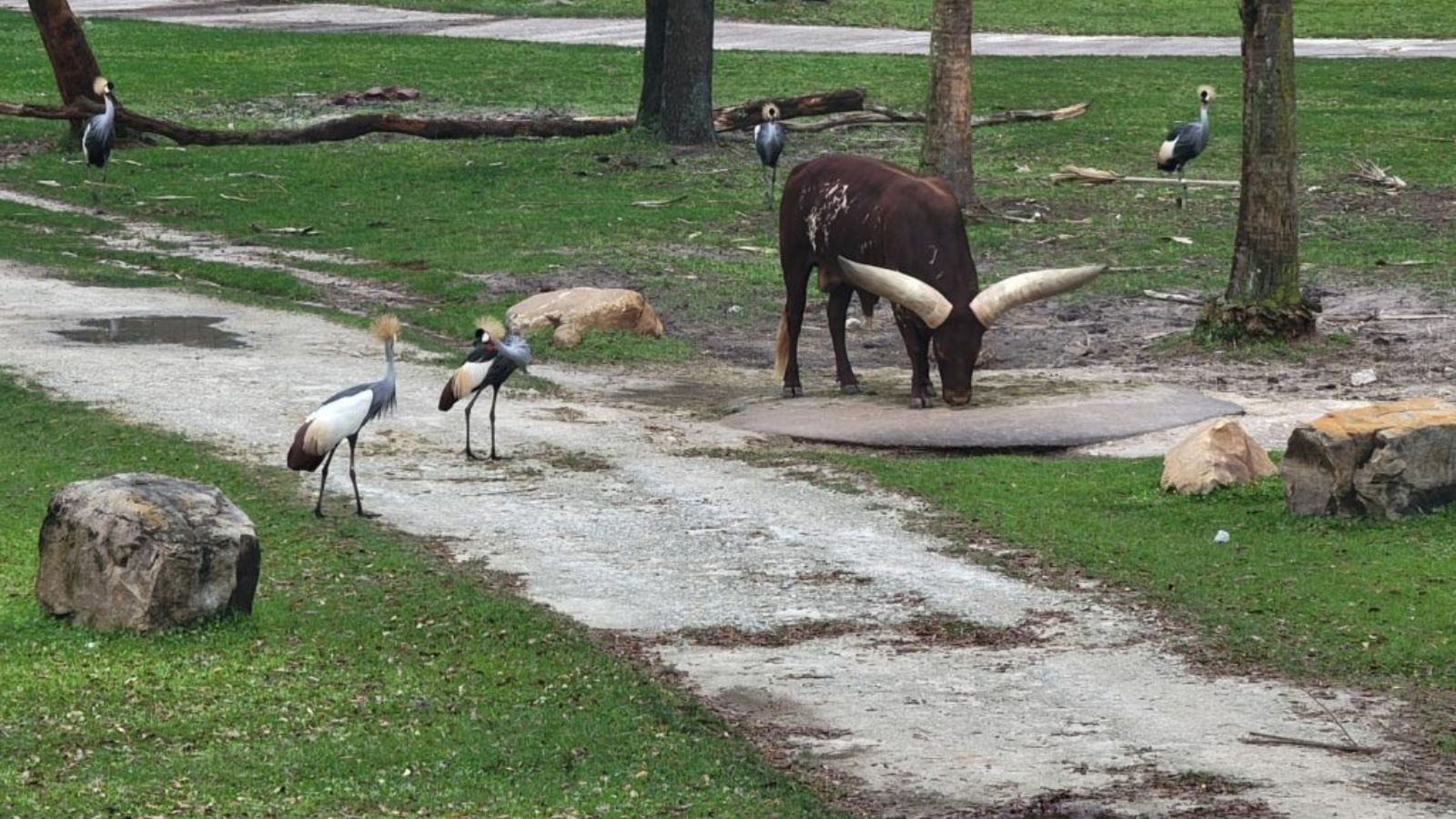 Animal Kingdom Lodge is one of Disney's deluxe resorts. Disney World has three resort levels – value, moderate, and deluxe. Read the breakdown here.
Two sections: Jambo House and Kidani Village
Disney's Animal Kingdom Lodge is divided into two sections: Jambo House and Kidani Village. Jambo House is the main hotel building and Kidani Village houses the Disney Vacation Club villas, which nonmembers can also book. DVC villas have more space and enhanced amenities, such as split bathrooms, kitchen and laundry facilities, and more. Villas provide a more homelike environment than a hotel room.
Walking between Jambo House and Kidani Village takes 10 to 20 minutes, depending on where your room is located. I've stayed at this resort four times and transportation between Jambo House and Kidani Village fluctuates. I've seen a dedicated shuttle between the two properties and I've also seen instructions at the bus bays directing guests to board a park bus that will get them from point A to point B. The staff at either resort will be able to direct you on how to get between Jambo House and Kidani Village if you don't want to walk.
The lobby of Jambo House is truly majestic. The African theme is carried throughout the property but the Jambo House Lobby is larger than life. The Kidani Village Lobby decor mirrors Jambo House but the space itself is smaller and not as impressive.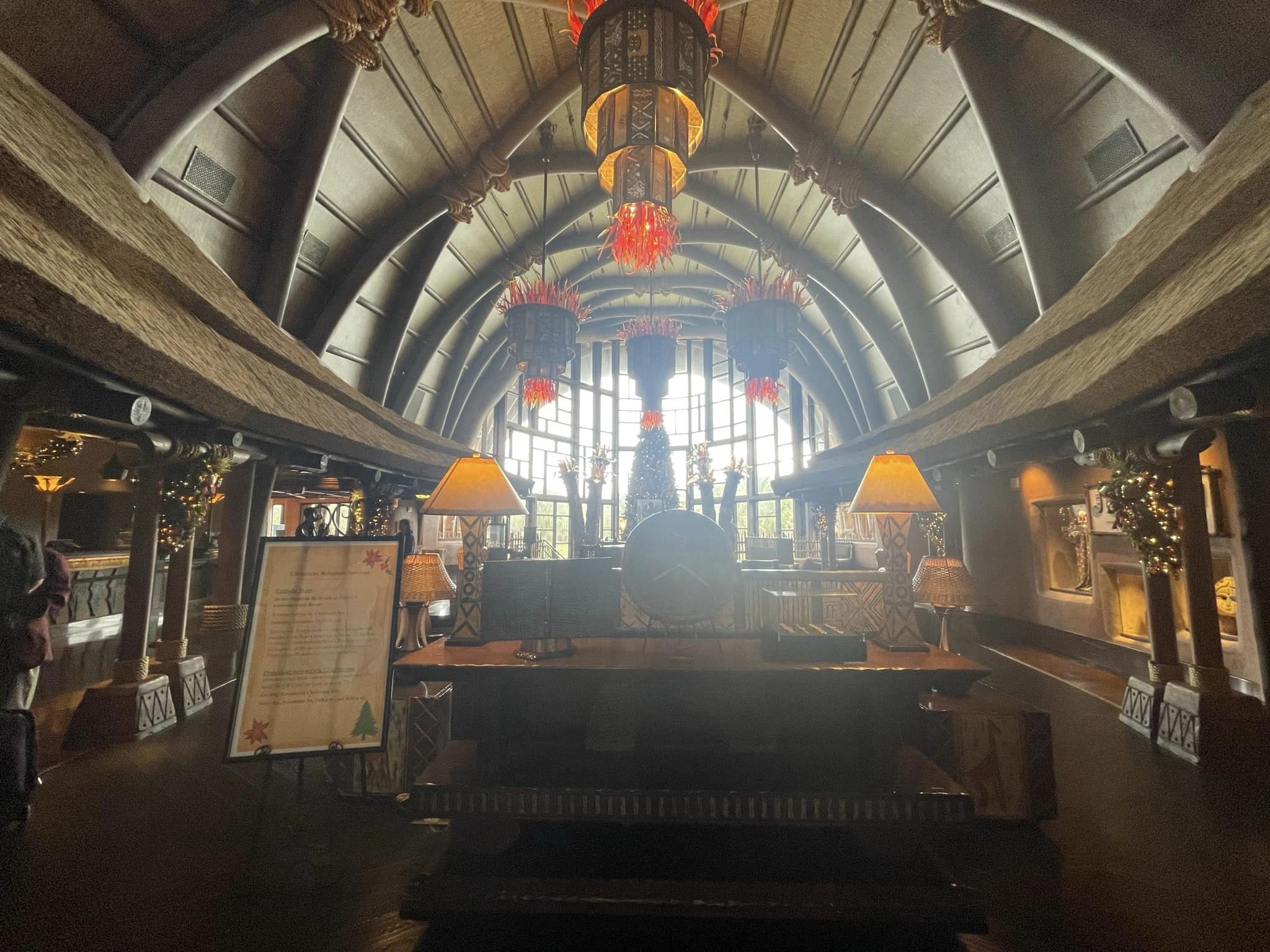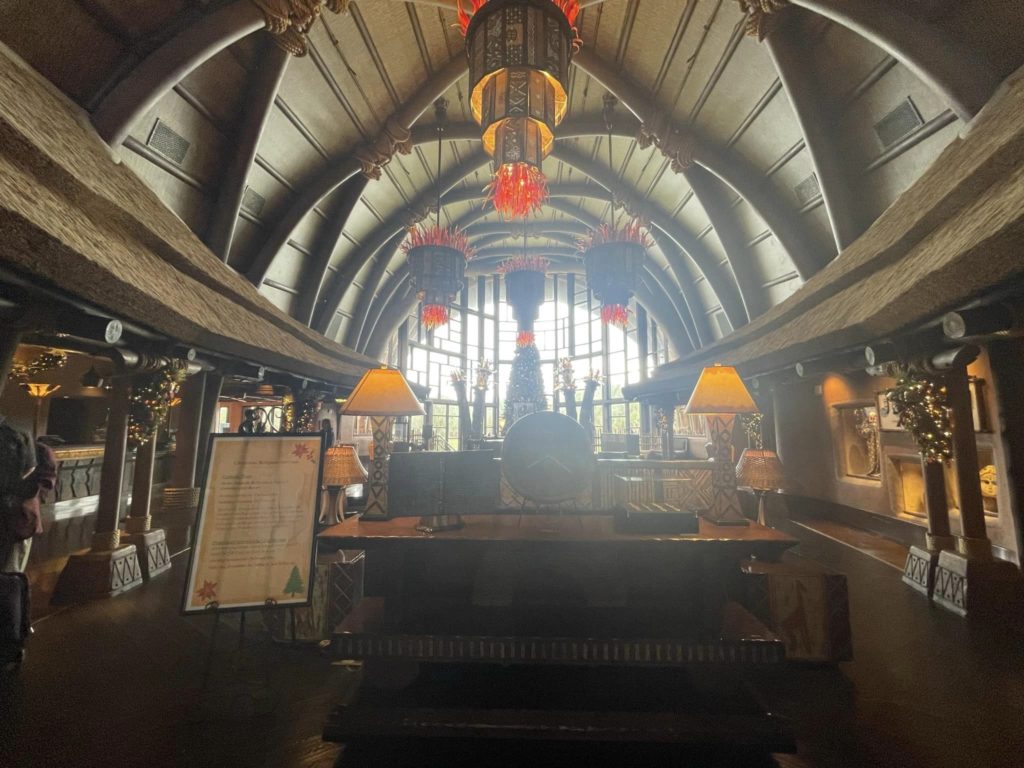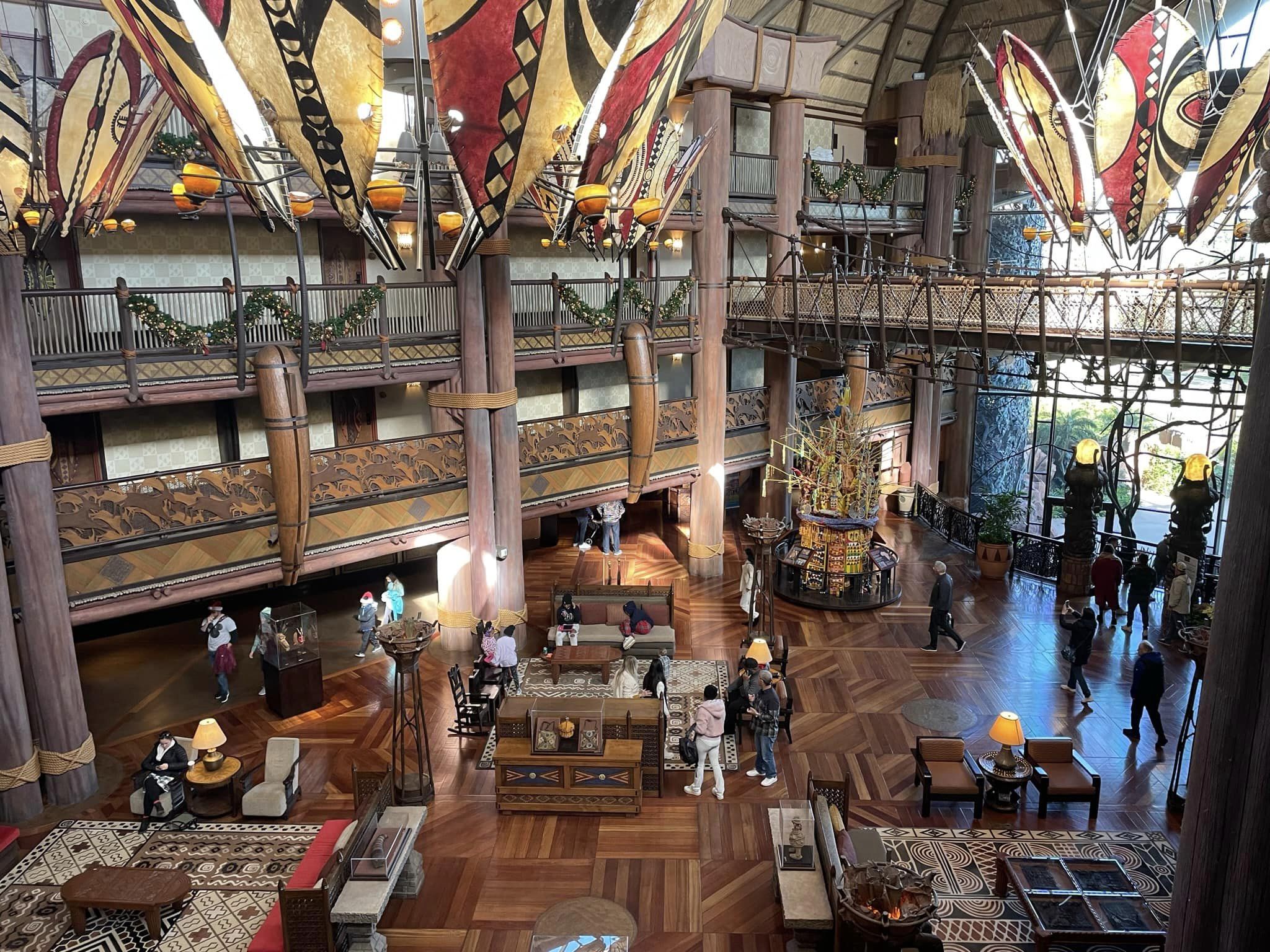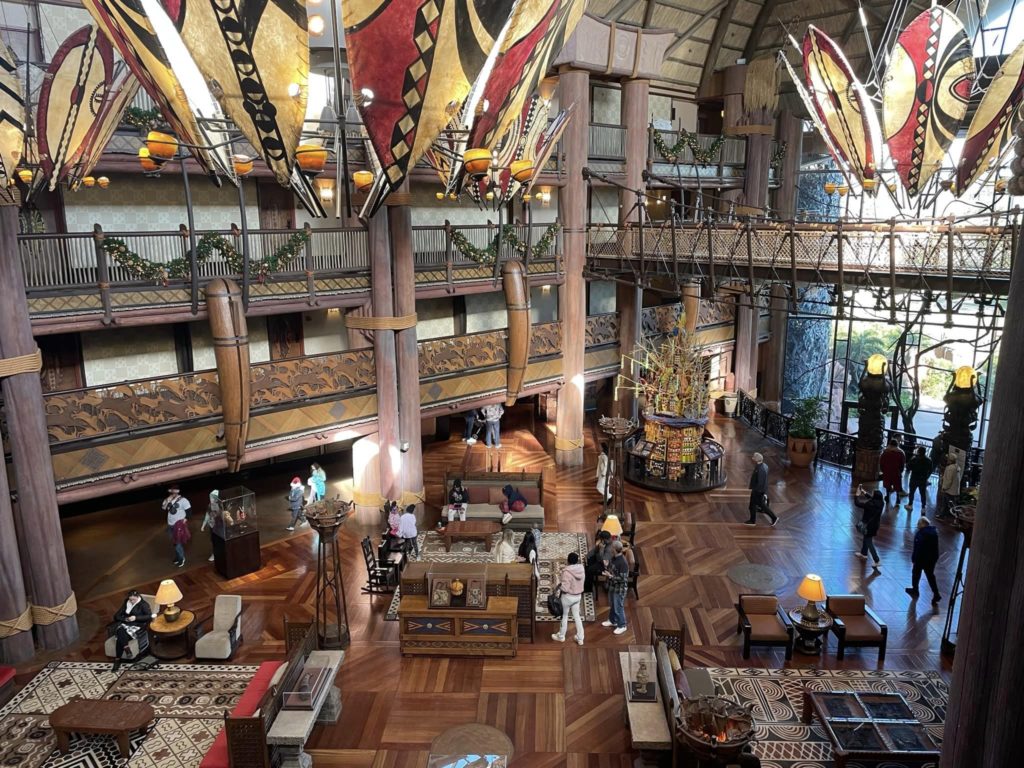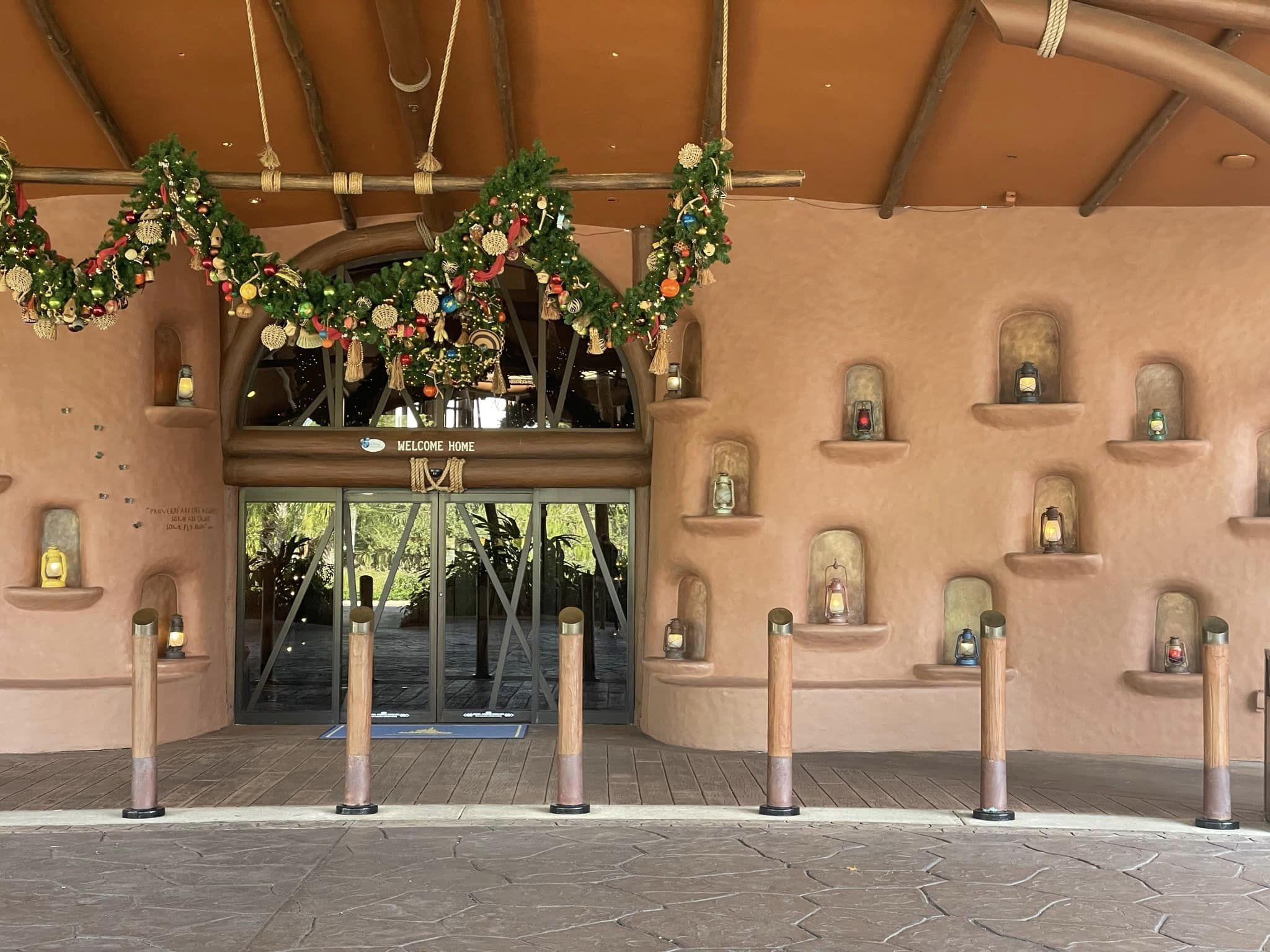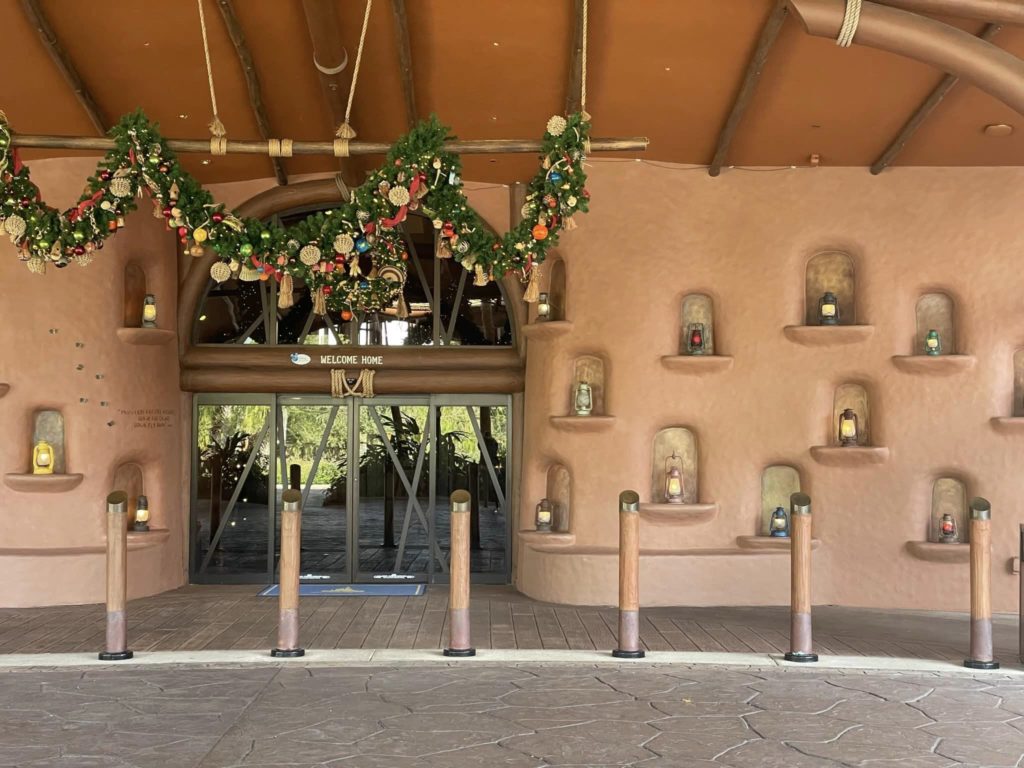 The whole resort is built around savannas that house animals like giraffes, zebras, and several species of deer and birds. The property is also home to several Okapi but they are more challenging to see because they're shy and they're housed in more remote areas of the savanna. You can inquire at the resort about special tours, both free and paid. The Senses of Africa Breakfast was outstanding and gave us plenty of time to see these rare animals up close.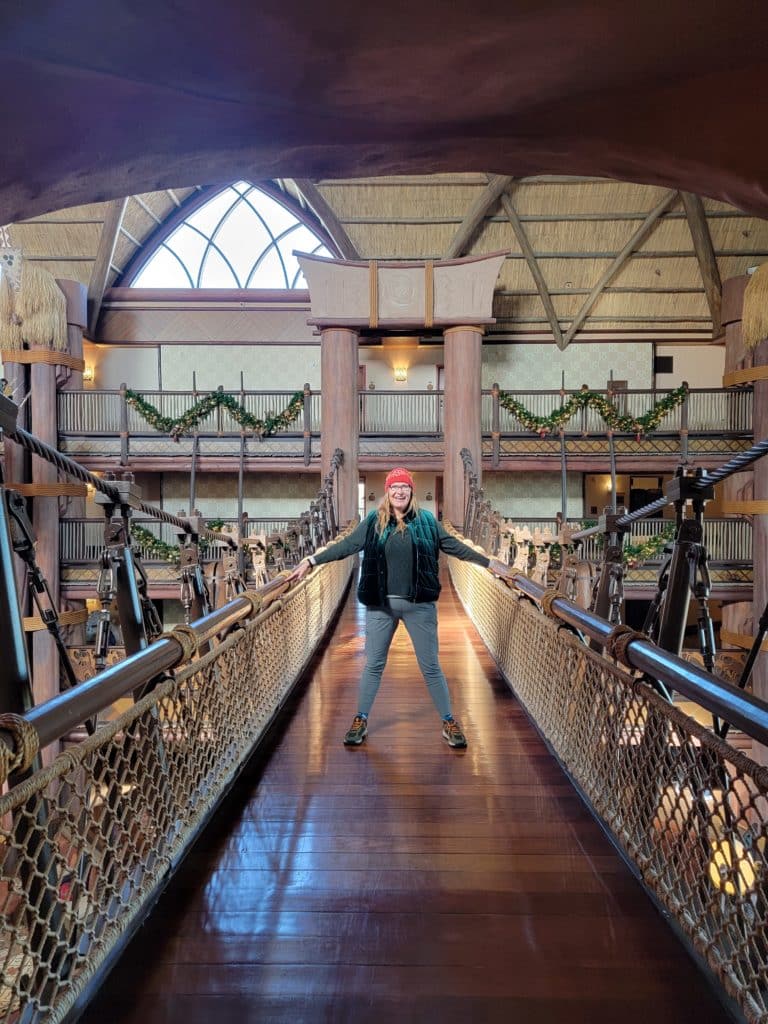 Read more: The difference between Disney's value, moderate, and deluxe resorts.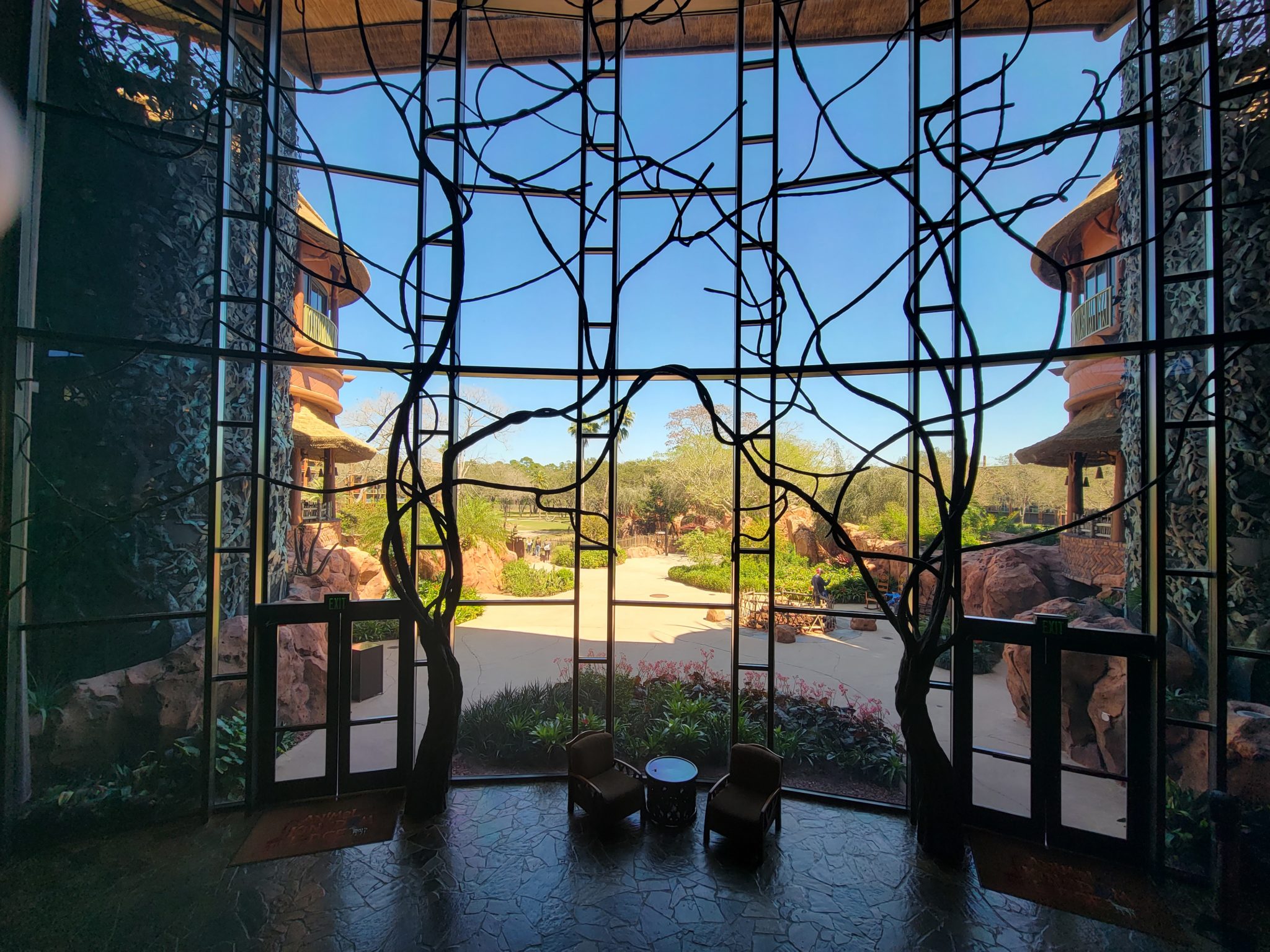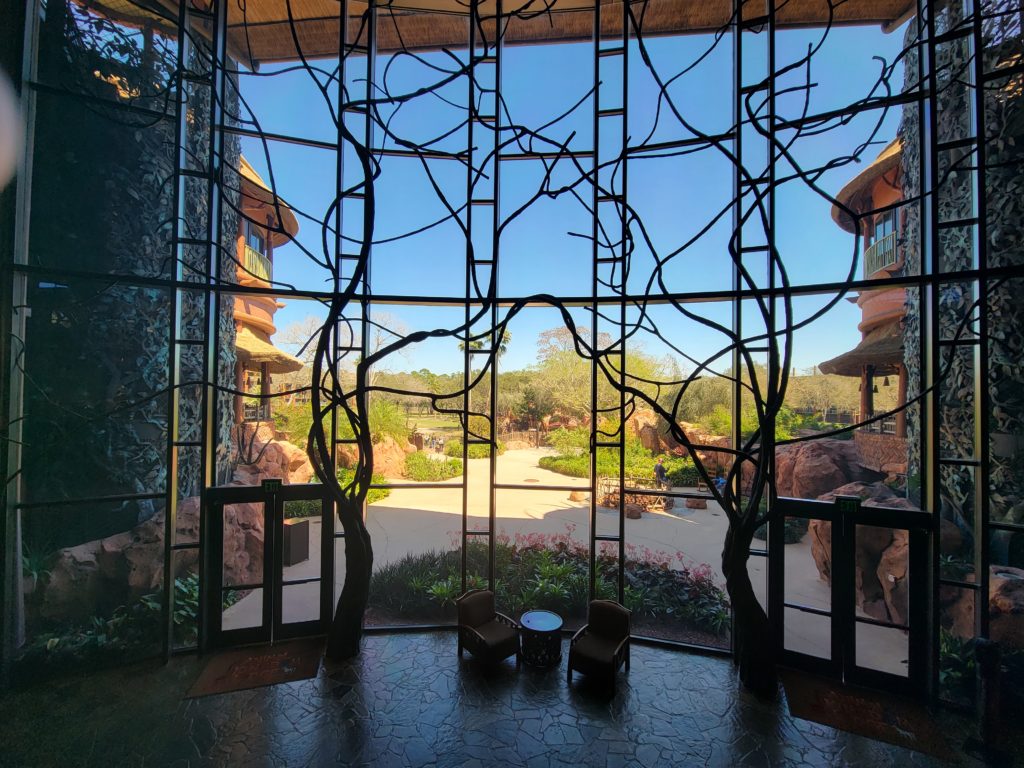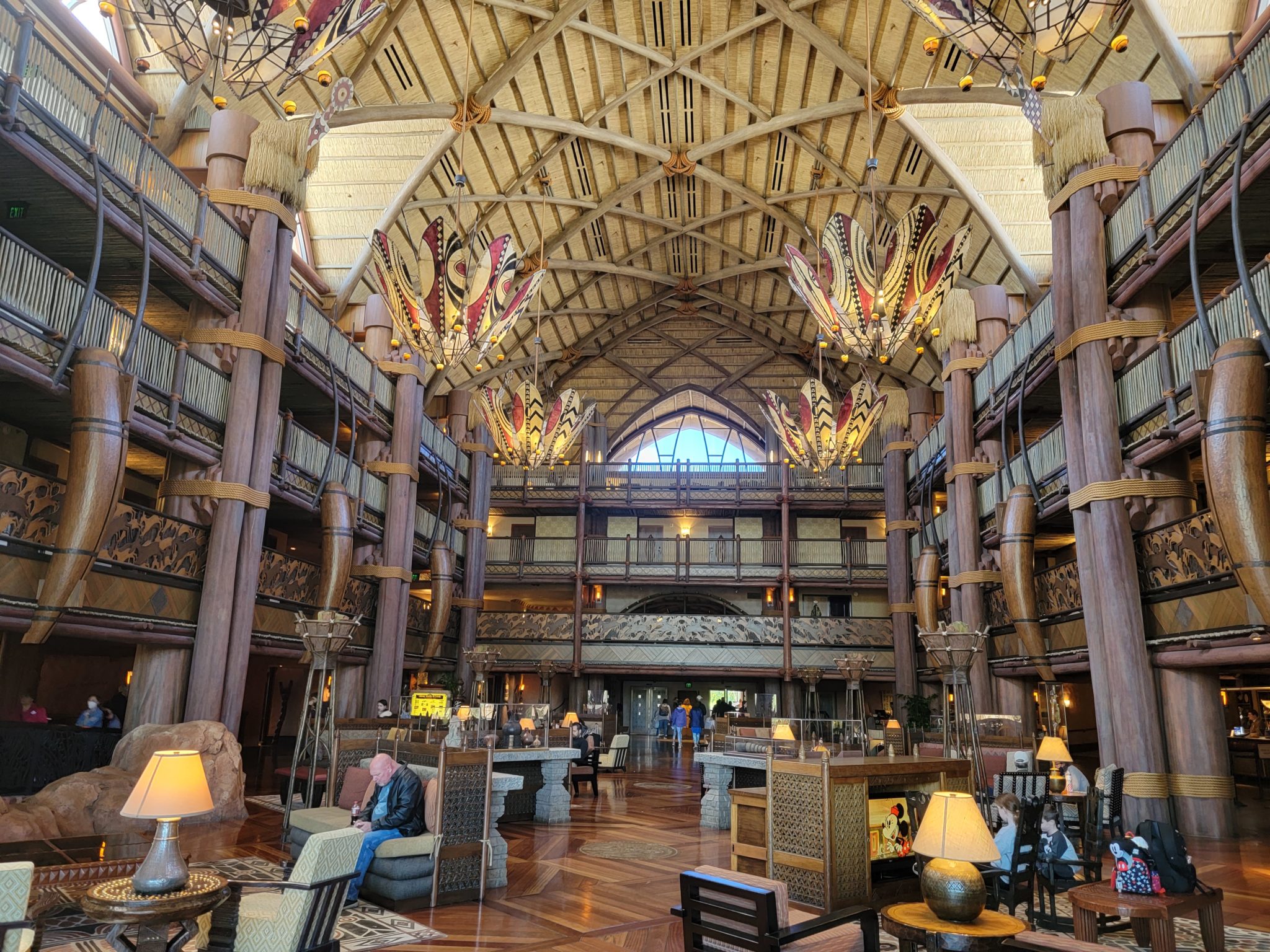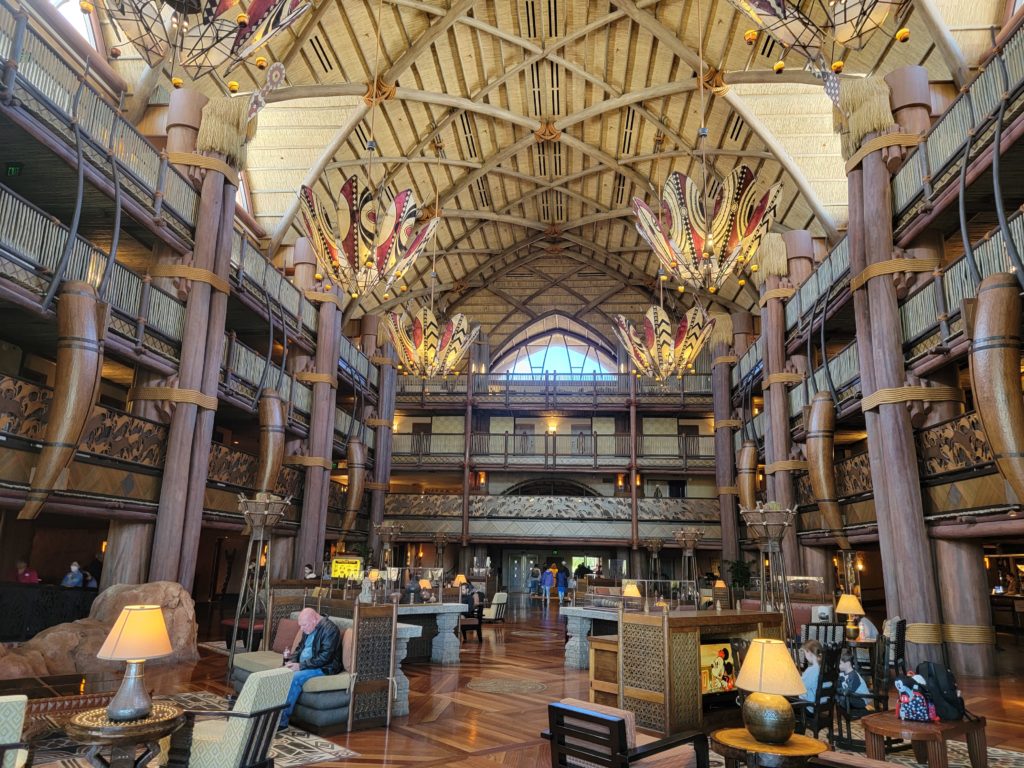 The location isn't ideal for visiting parks besides Animal Kingdom
The resort, which is located next to the Animal Kingdom theme park, is relatively far from the other parks. Plus, it's the only deluxe resort that doesn't offer an additional mode of Disney transportation beyond buses. Other resorts offer resort-to-park transportation via the Monorail, SkyLiner, or one of Disney's watercraft but if you stay at Animal Kingdom Lodge, it's the bus or nothing.
The silver lining is there's plenty to do at the resort itself — making it an ideal choice for multigenerational groups where not everyone is theme-park focused. The resort has two pools with pool bars and splash pads, game arcades, dining, gift shops, and organized activities, such as crafts and movies. There are also various tours of the property available. Resort activities rotate so check the schedule of activities when you arrive.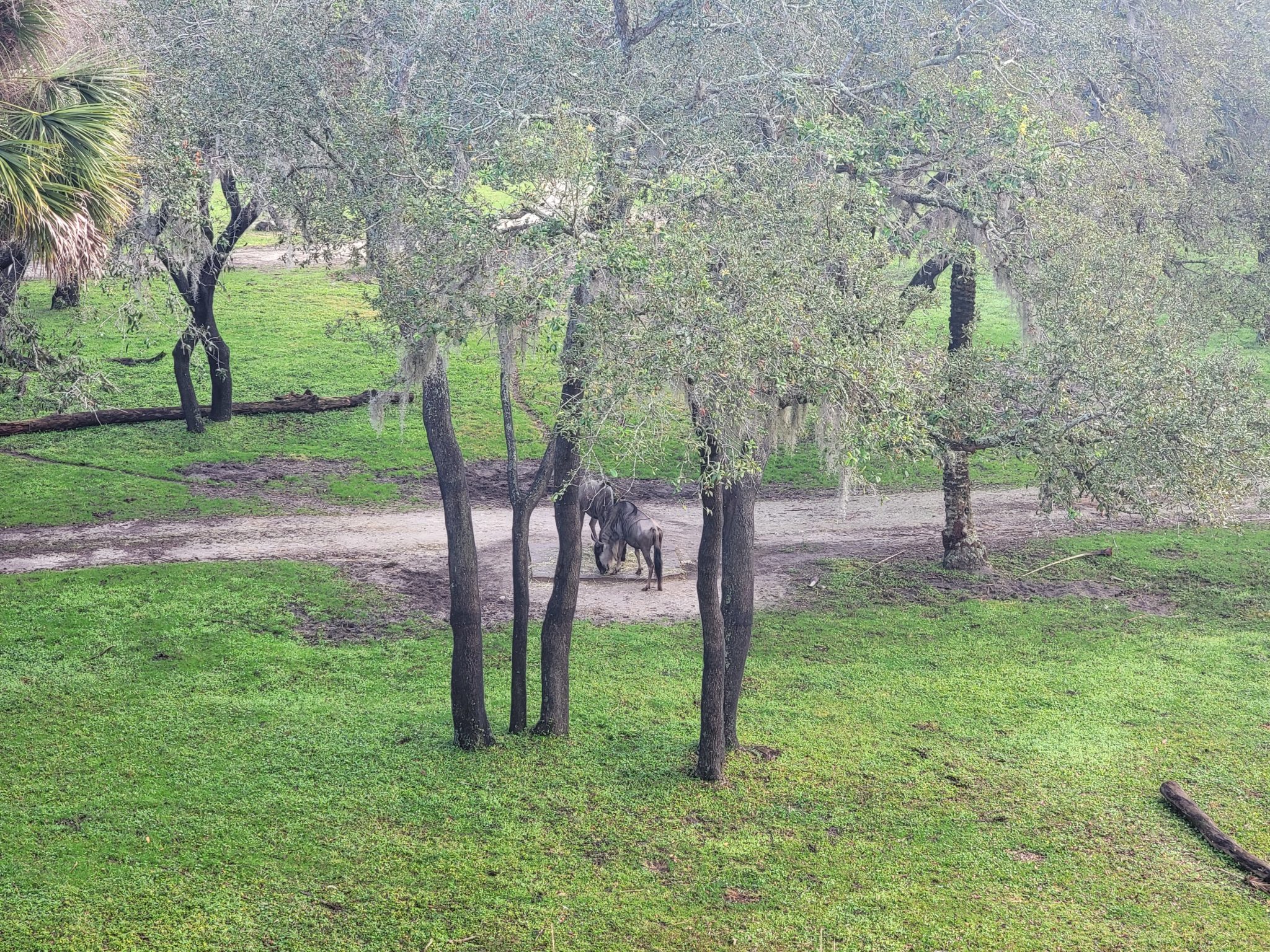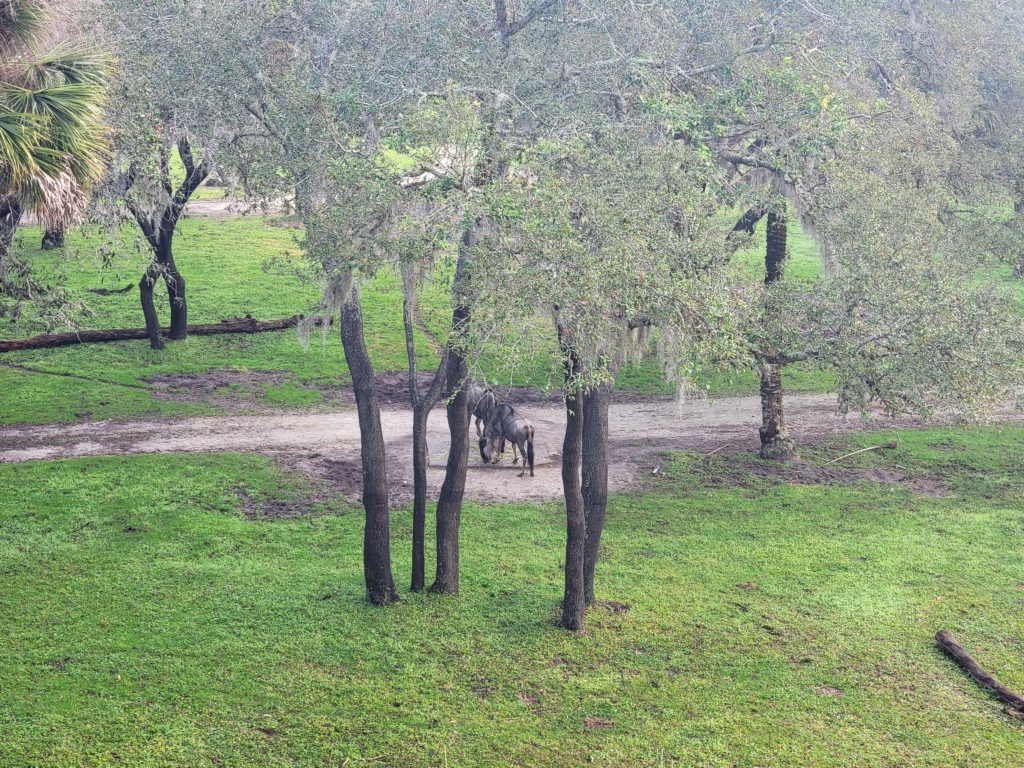 Our one-bedroom deluxe villa with a savanna view cost $928 a night
We booked a one-bedroom villa — which had a bedroom with a king bed and an en suite bathroom with jetted tub and separate shower. The couch in the living room converted into a bed and the main room had a separate full bath, which I've not found in any one-bedroom deluxe villa aside from Animal Kingdom Lodge. I love not having to share a bathroom with my kids. There's also a full kitchen stocked with basic cookware and dishes and a washer/dryer. The balcony overlooking the savanna had entrances from both the living room and the bedroom.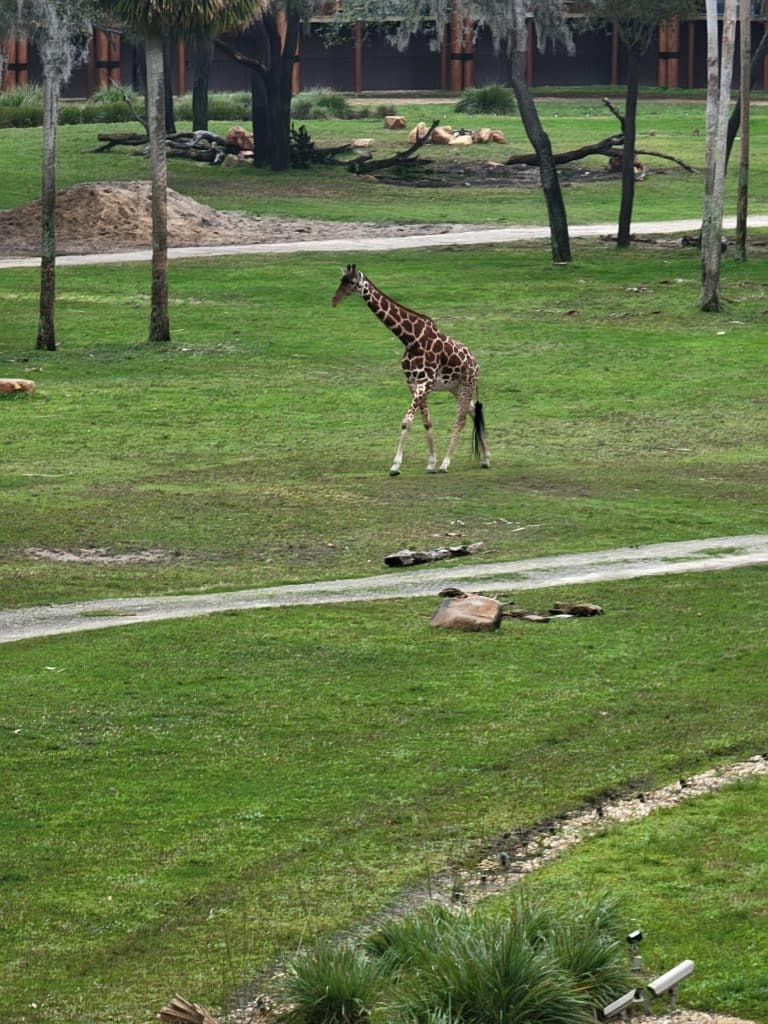 We had lots of room to spread out and we loved the savanna views. One of the big reasons to book this resort if you're taking a break from the park is to see the animals from your room balcony. All the animals will eventually come by but if you're busy in the parks, you'll miss it.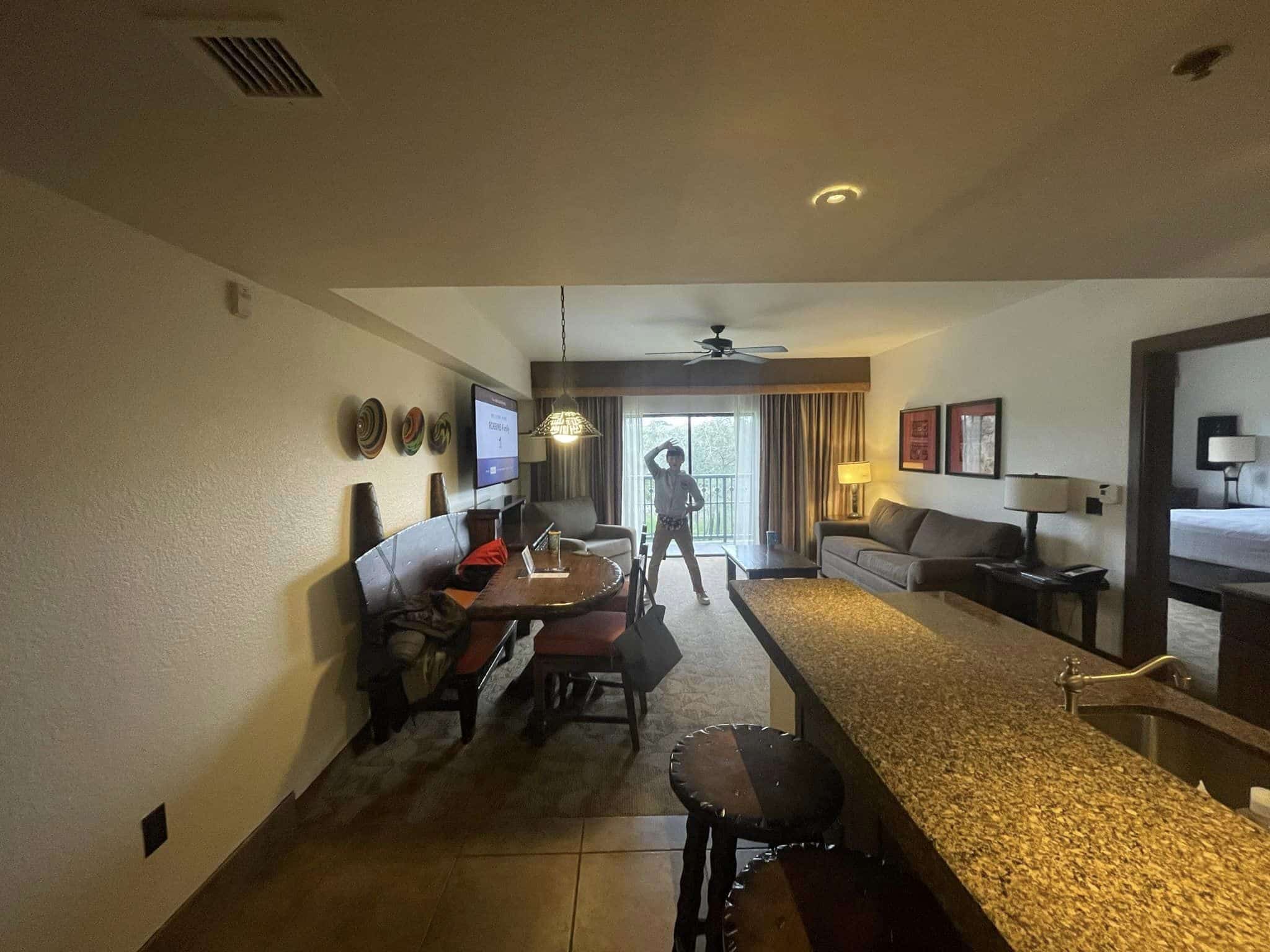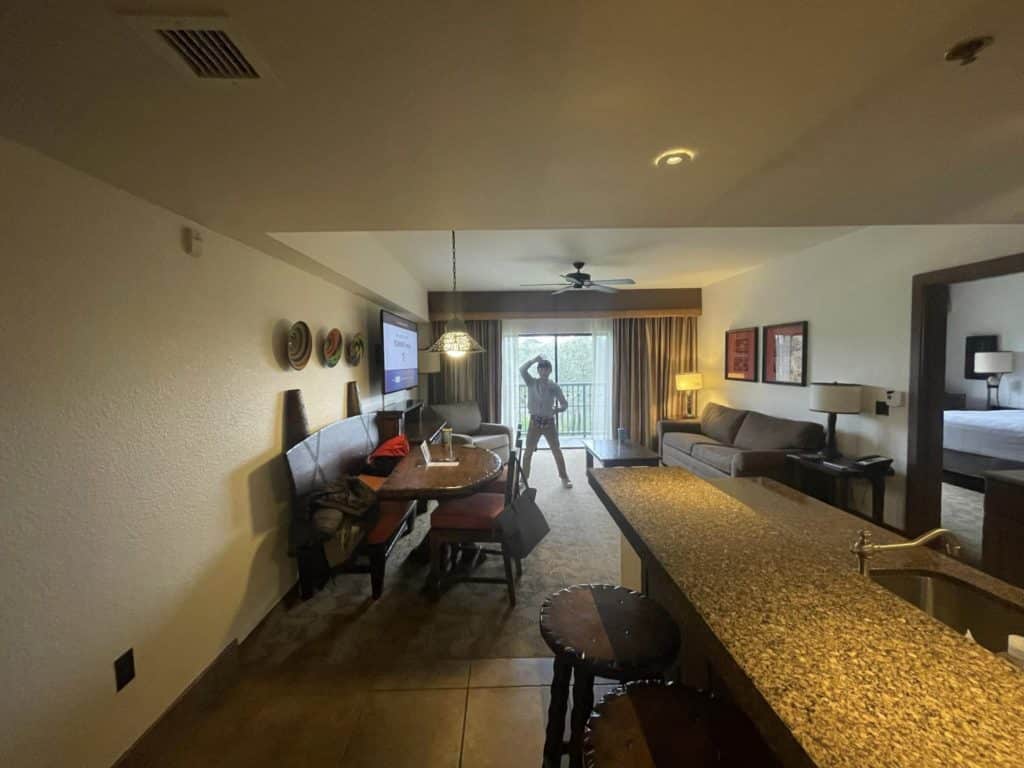 I'm a Disney Vacation Club member, so I purchase a set number of points each year that can be used at Disney Resorts, and that's how I paid for our villa. But the dollar cost per night is about $928. Your mileage will vary based on the time of year. A standard room (two queen beds) with a savanna view goes for $678, on average. This is basically the same as any old hotel room with some lovely views and African-themed decor. Standard or pool-view rooms are cheaper, but the savanna views are 90% of the draw for us. I wouldn't pay the hefty rate to look at a pool or parking lot.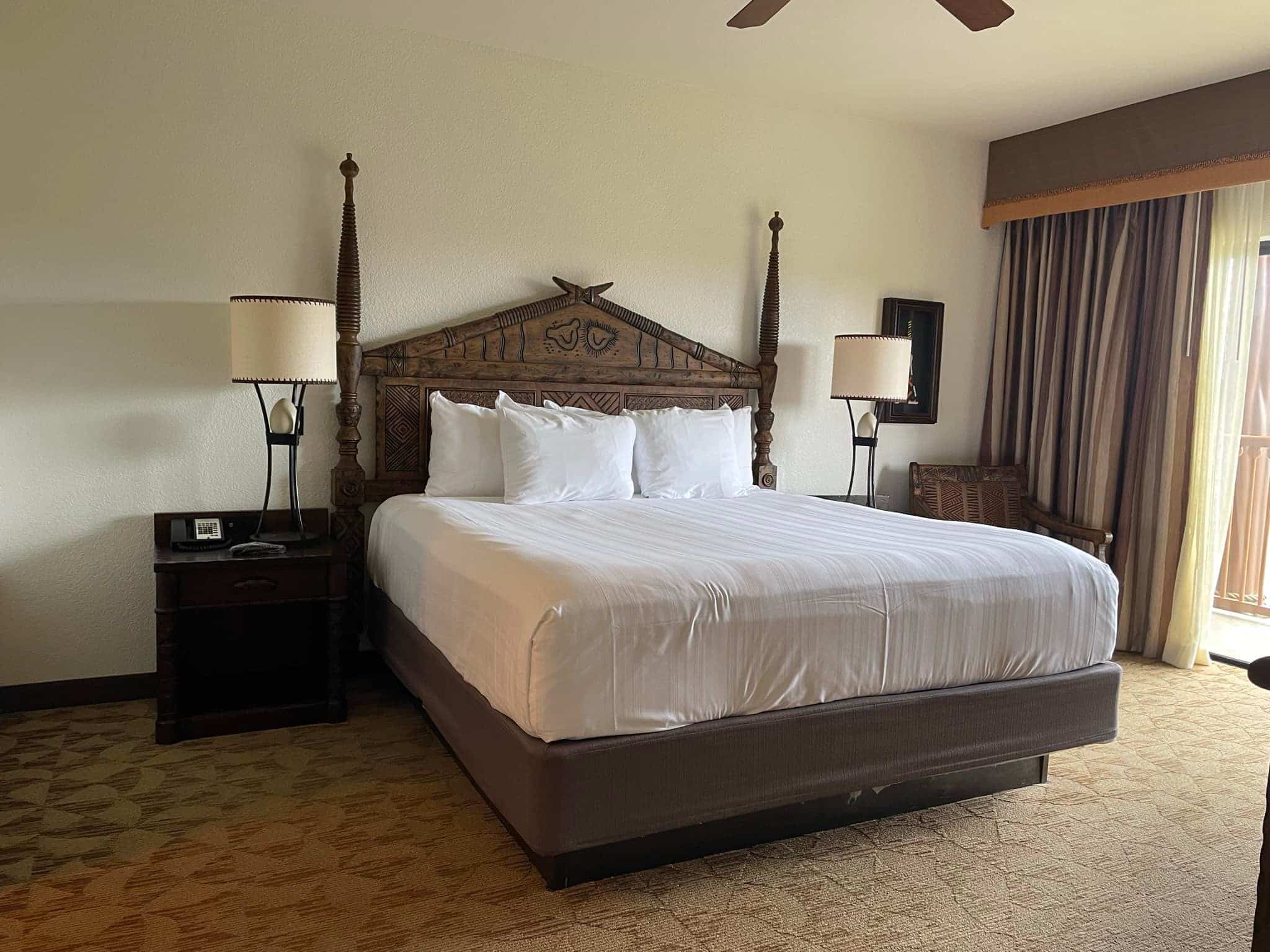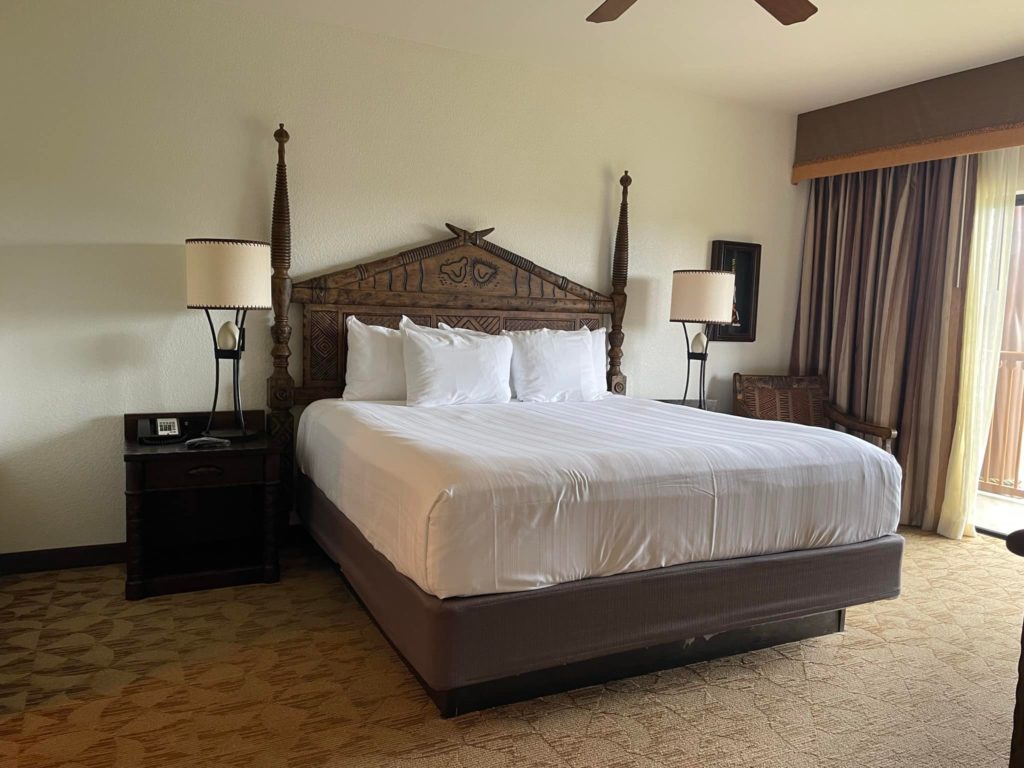 If you do opt for a cheaper room (non-savanna view) you can still see the animals from various viewing points around the property.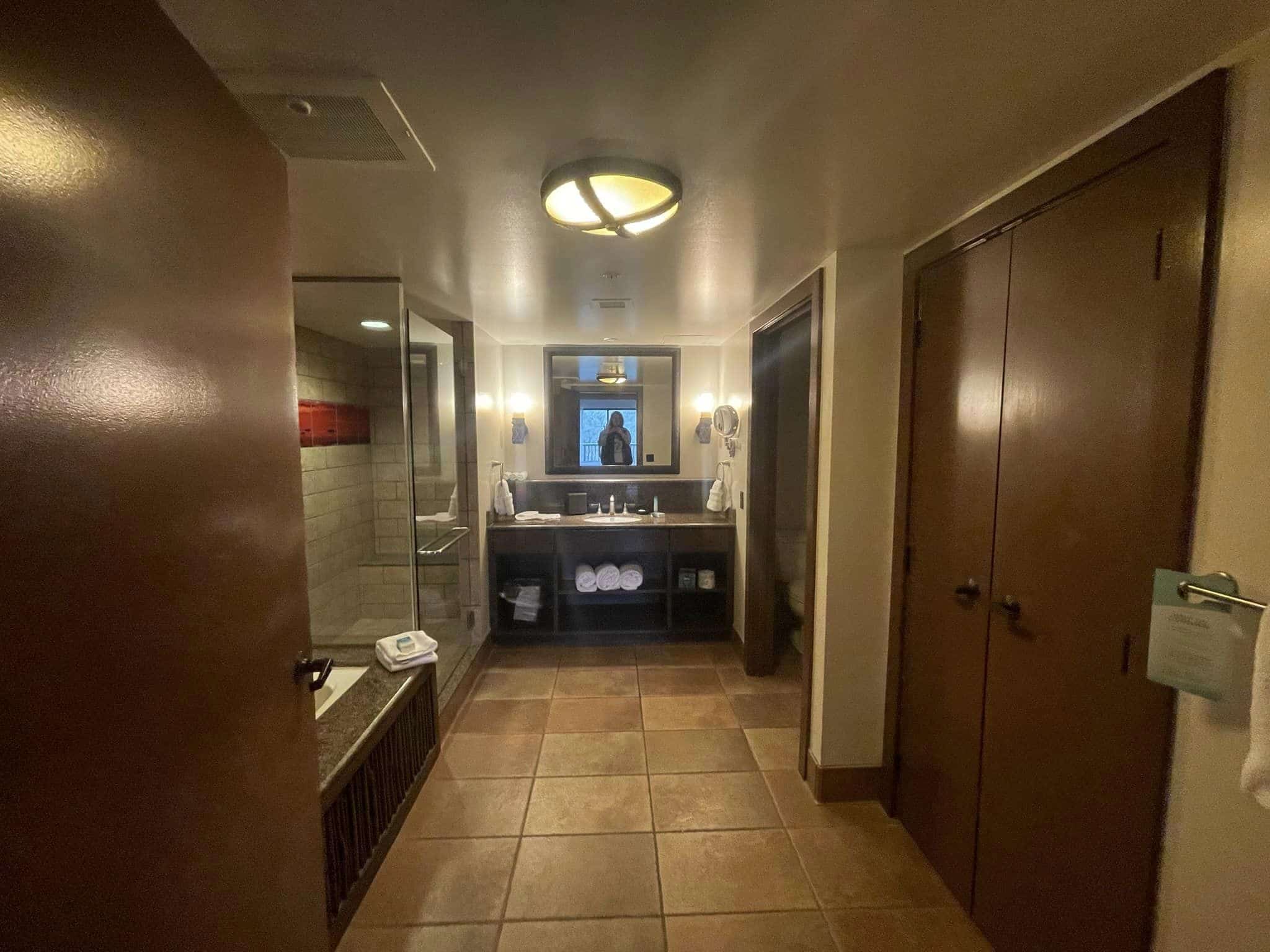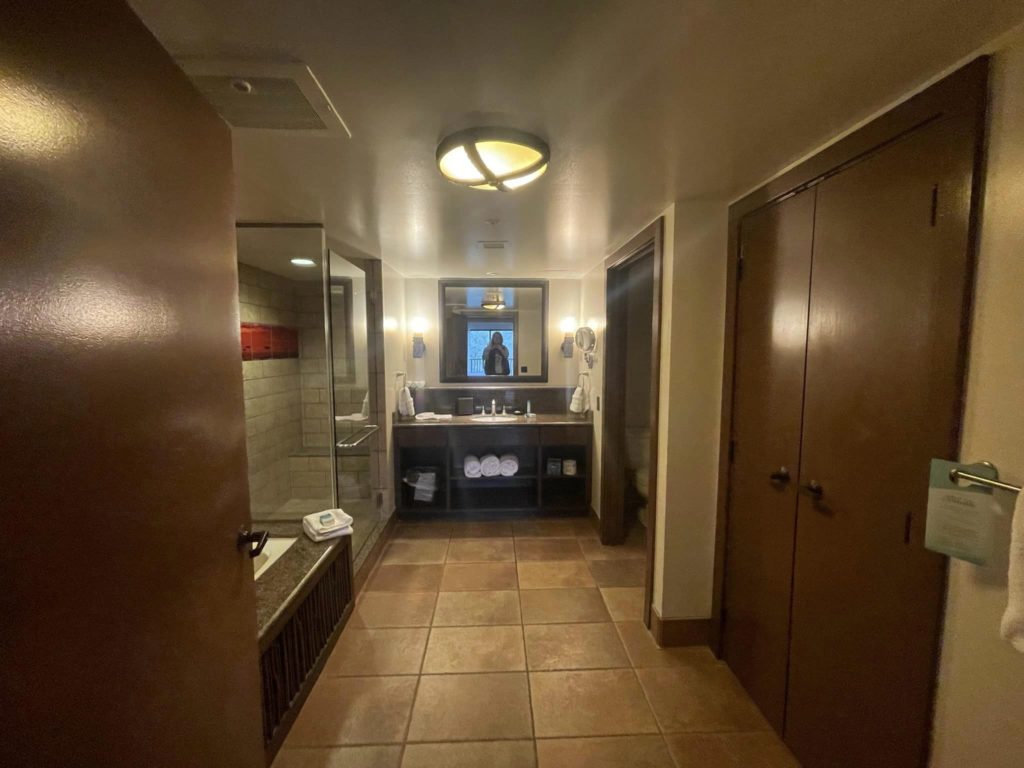 Sampling flavorful African- and Asian-inspired cuisine was the best part of our stay.
The food at Animal Kingdom Lodge is excellent but you need to be a little bit of an adventurous eater to appreciate things fully. The "chicken fingers only" crowd can be accommodated but the menus are geared toward those who are willing to try new flavors. If you enjoy new food experiences, the scene here is unbeatable.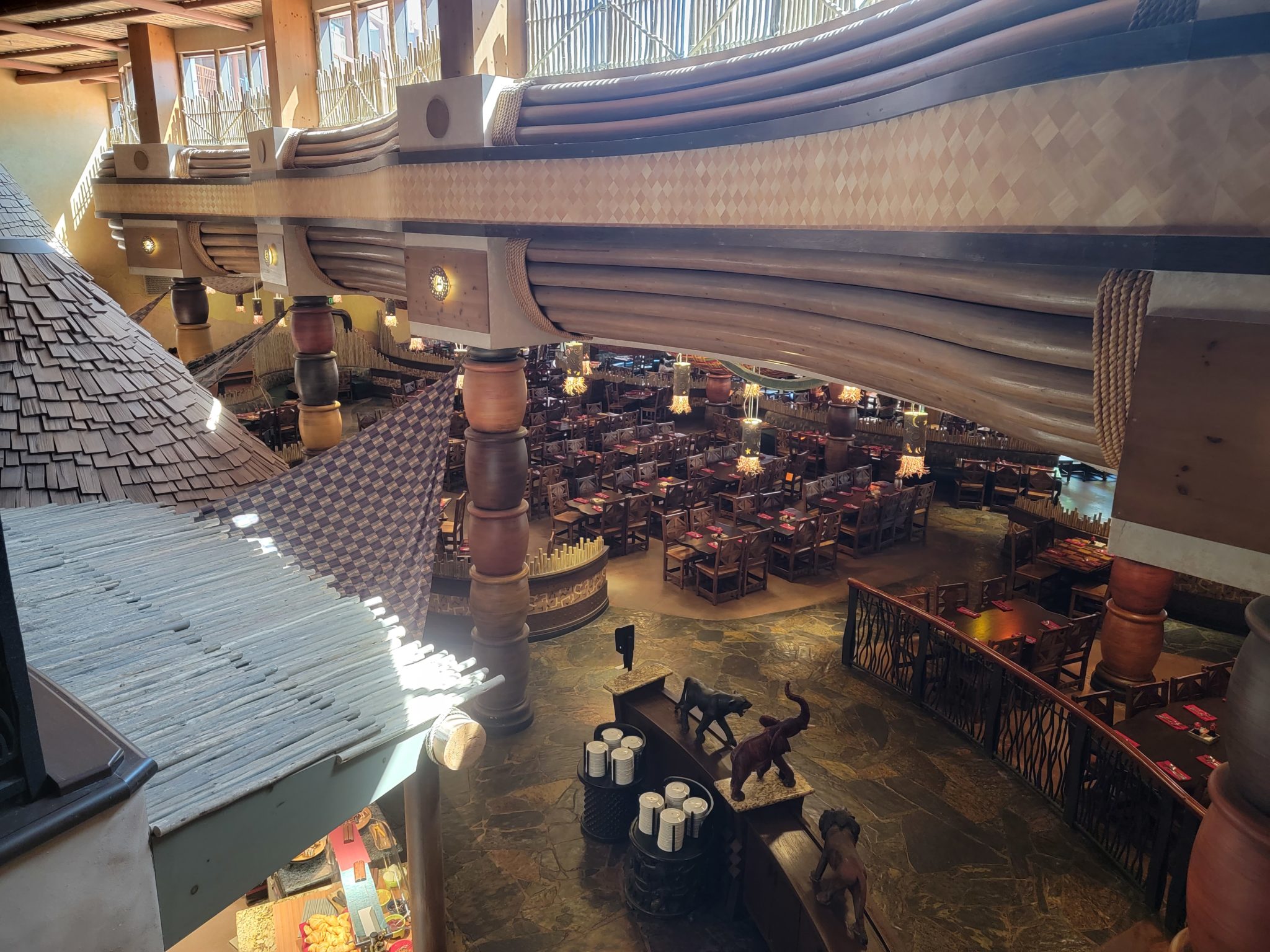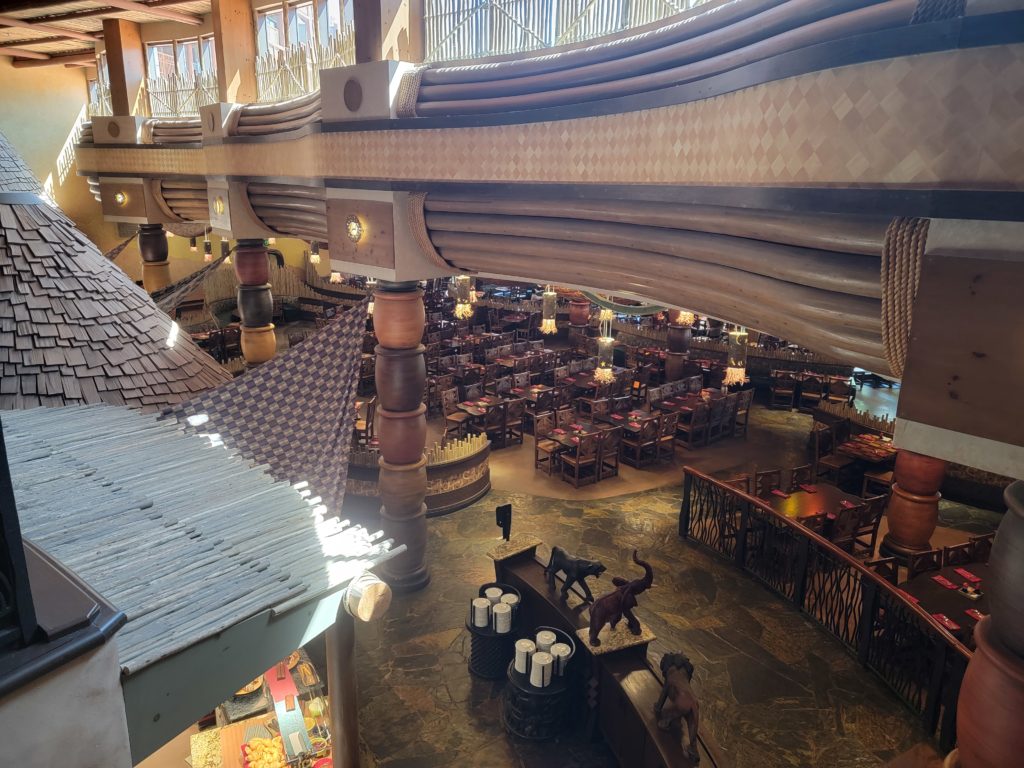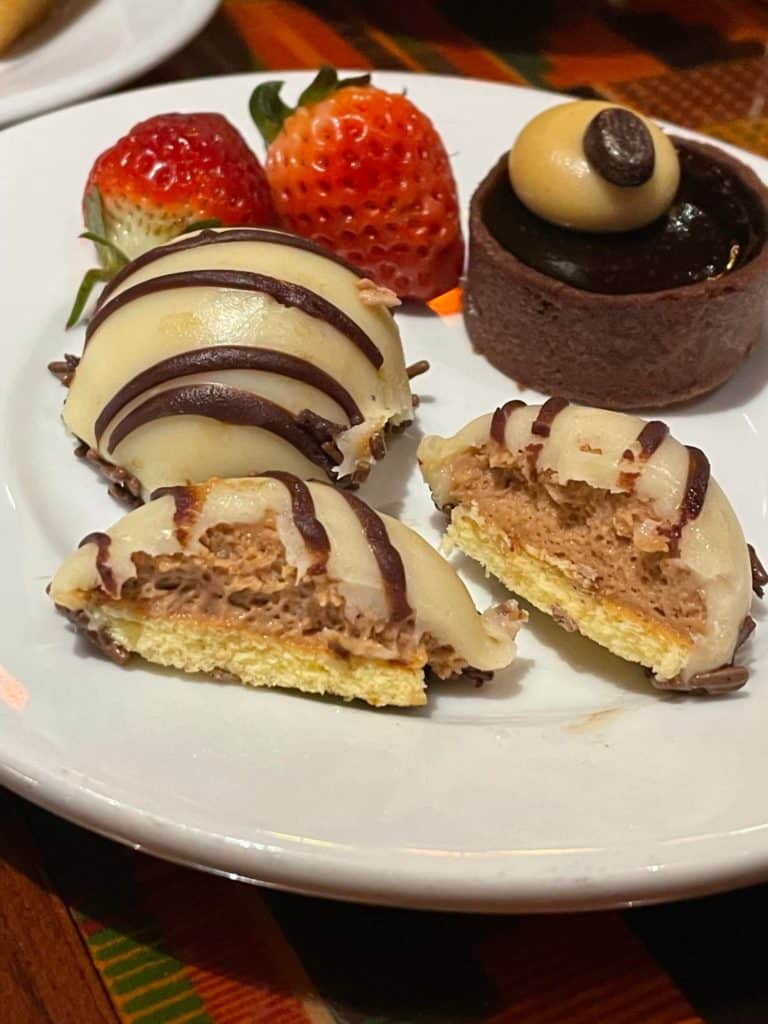 The main Jambo House building houses Boma – Flavors of Africa, a buffet serving breakfast and dinner; Jiko – The Cooking Place, one of Disney's upscale dining experiences; and quick-service/grab-and-go options at Mara. The pool bar also serves food and the gift shop has a variety of snack food, and grab-and-go options.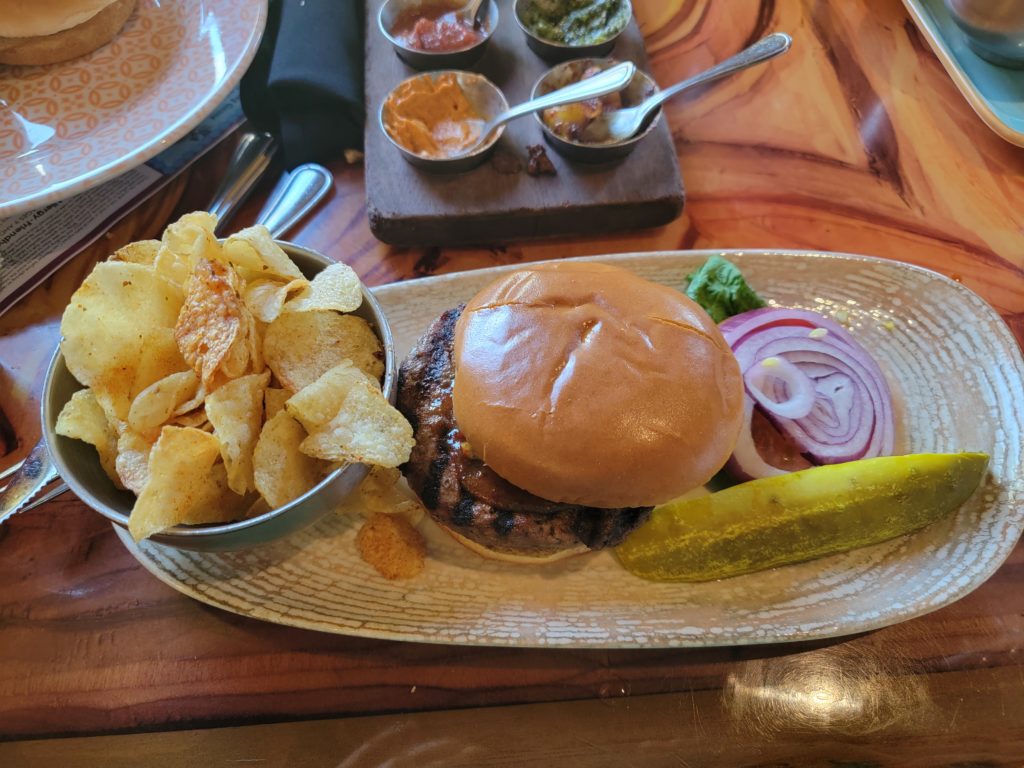 The sleeper hit at Animal Kingdom Lodge is Sanaa at Kidani Village, the only restaurant at Walt Disney World with a savanna view. The mid-priced lunch and dinner menus are inspired by African and Indian cuisines. The food is delicious, especially its famous bread service with several dipping sauces, but the real wow factor is the view of the animals and grounds.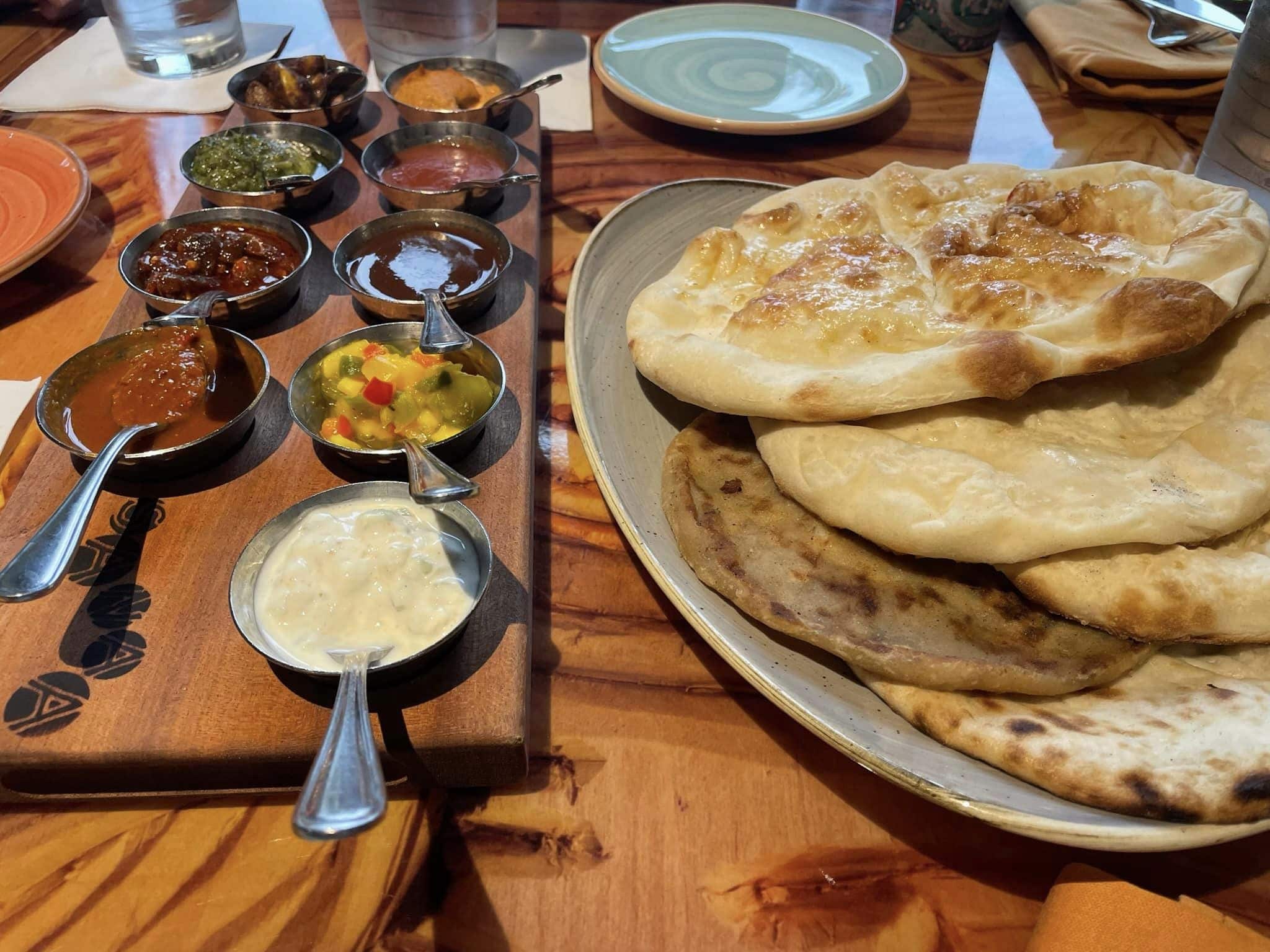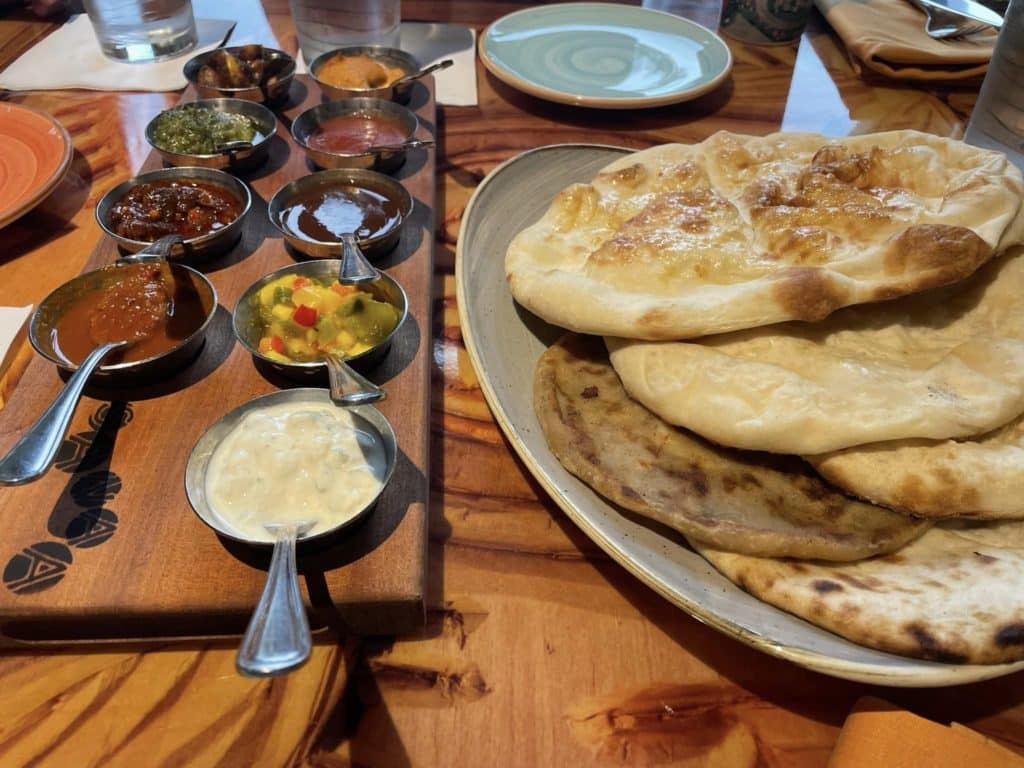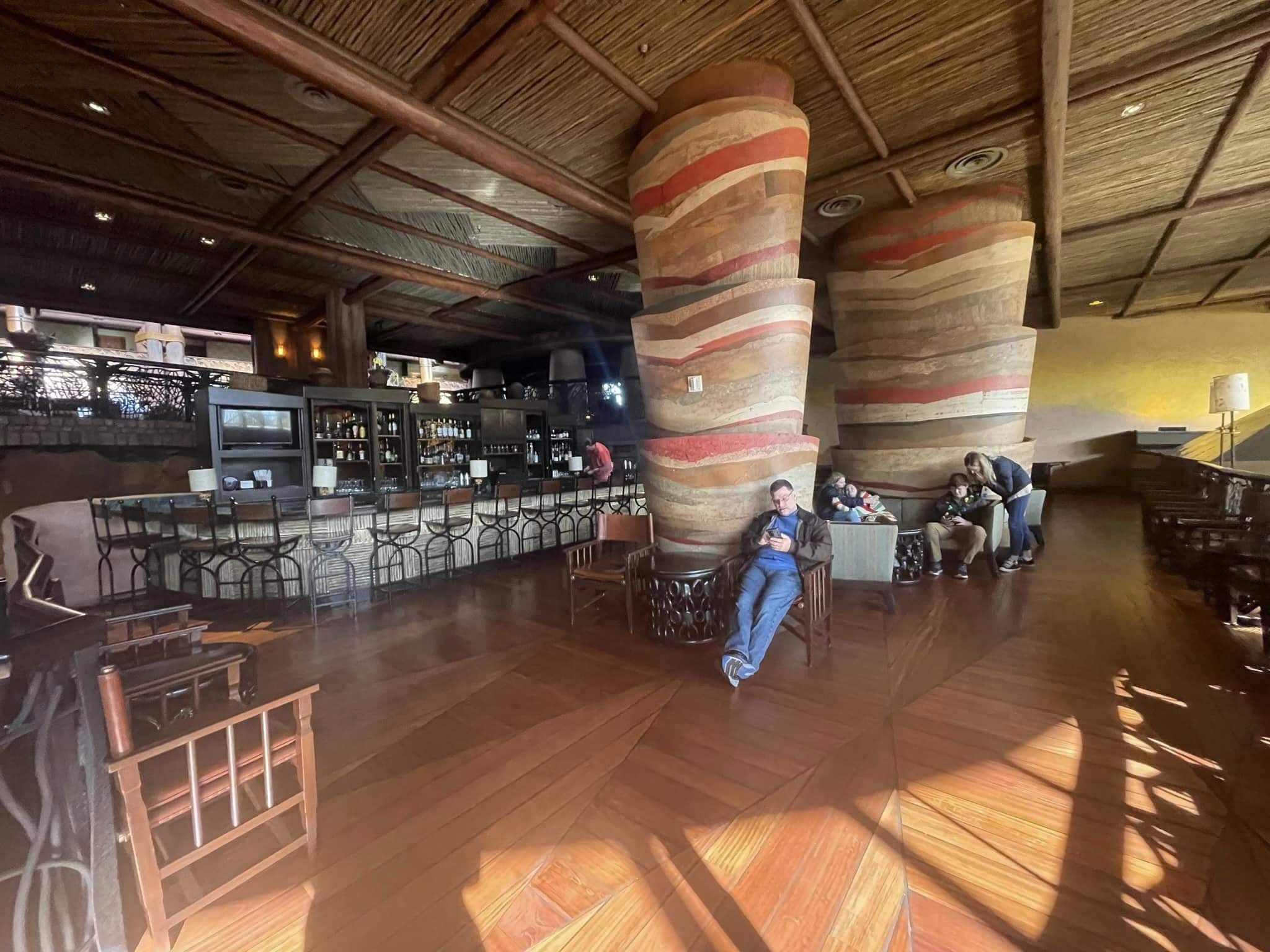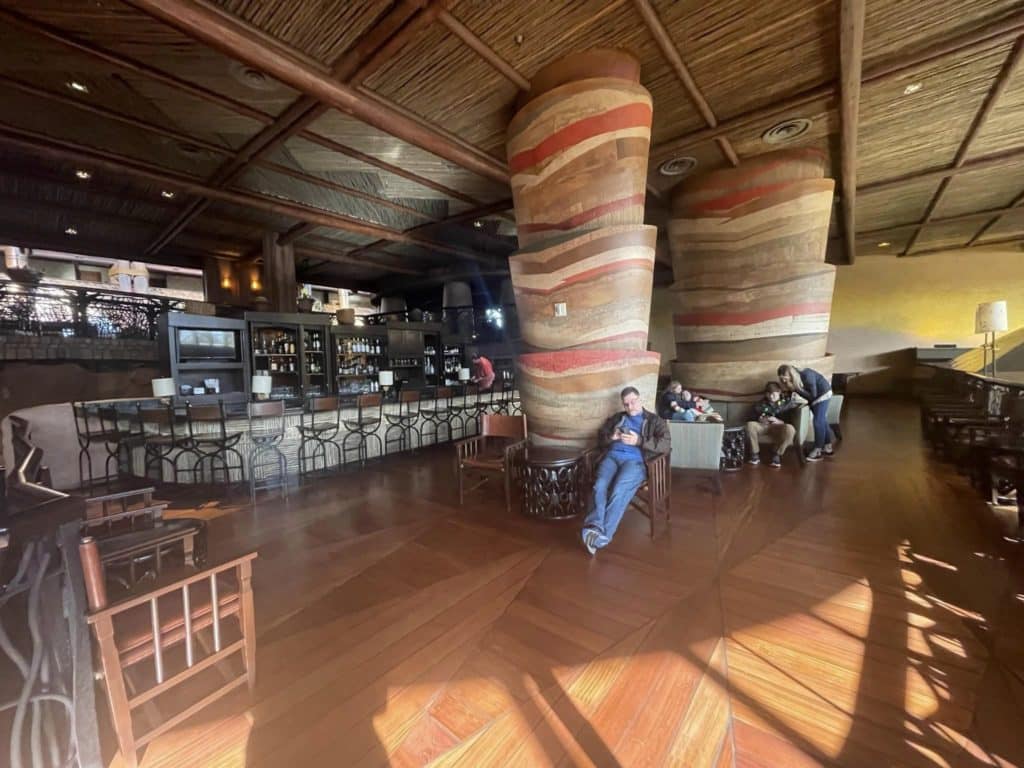 The Victoria Falls Lounge is open daily from 4:00 p.m. to 12:00 a.m. and overlooks Boma.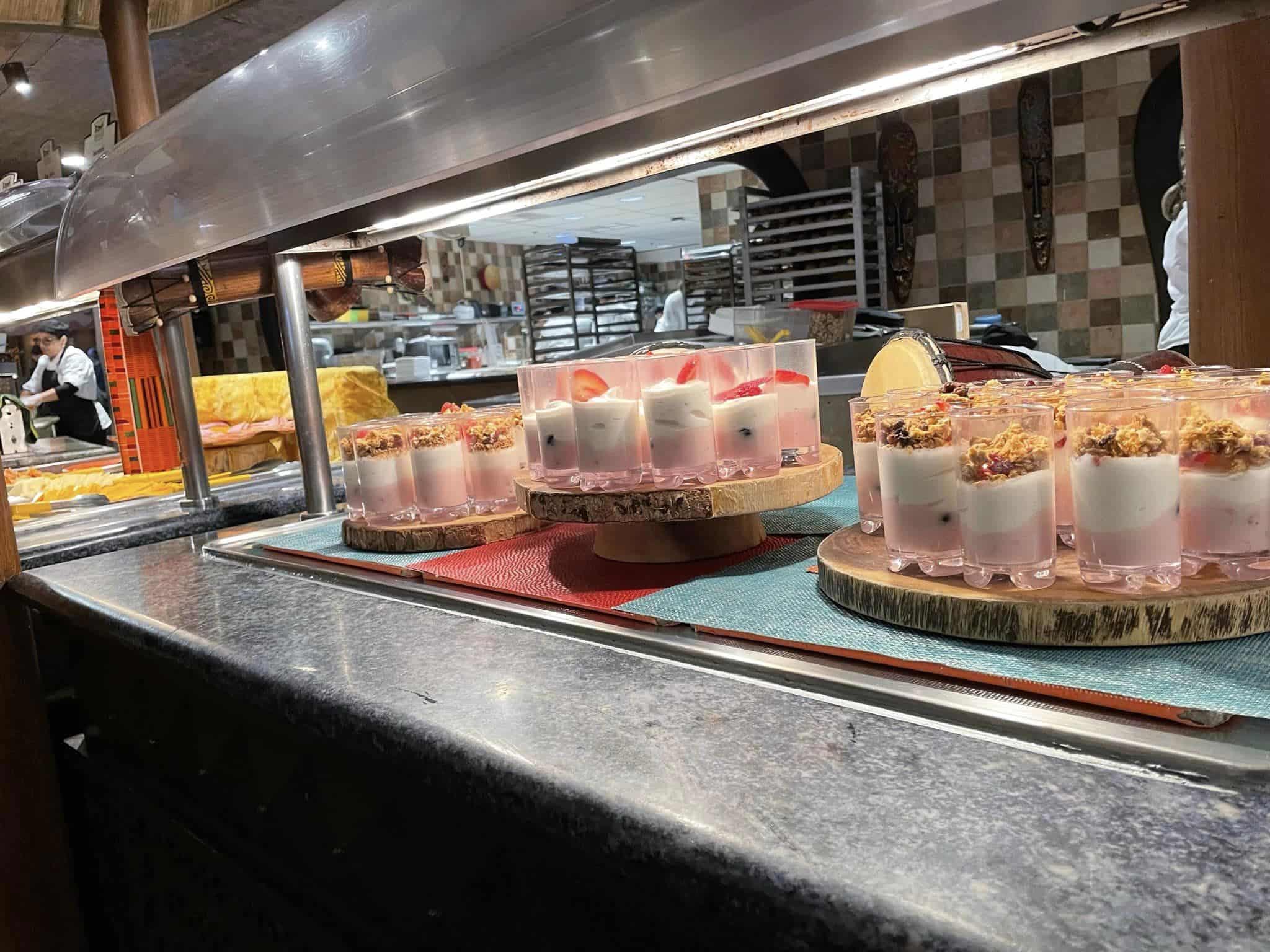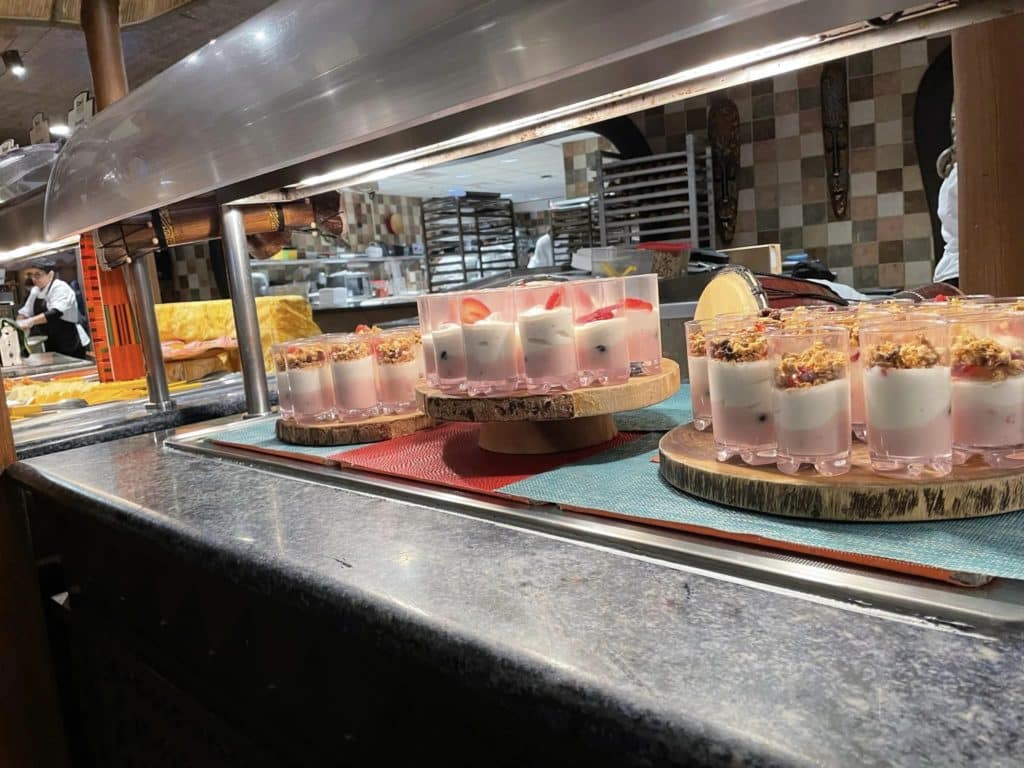 One of the main draws of Animal kingdom lodge kidani village is the animals
The same is true for Jambo House. Opportunities for animal viewing are endless. There are several viewing areas around the resort with an animal expert always nearby to answer questions.
We did a guided viewing of the more remote Pembe Savanna, where we were treated to views of two okapis. If you are interested in doing this free tour, ask the front desk about availability.) We were told okapis can be too shy and elusive to be comfortable in the main savannas with the other animals, and it was a gift to observe them.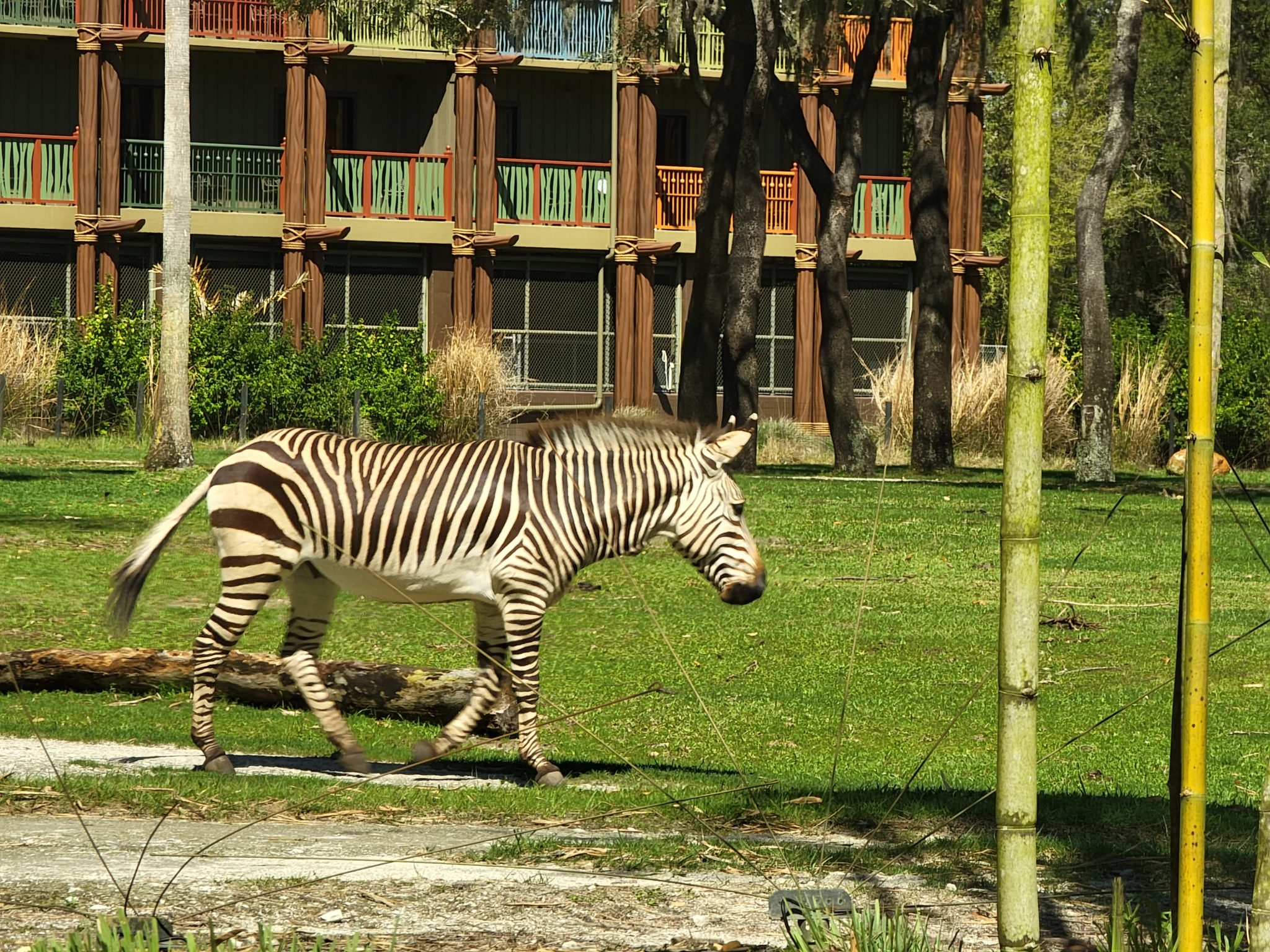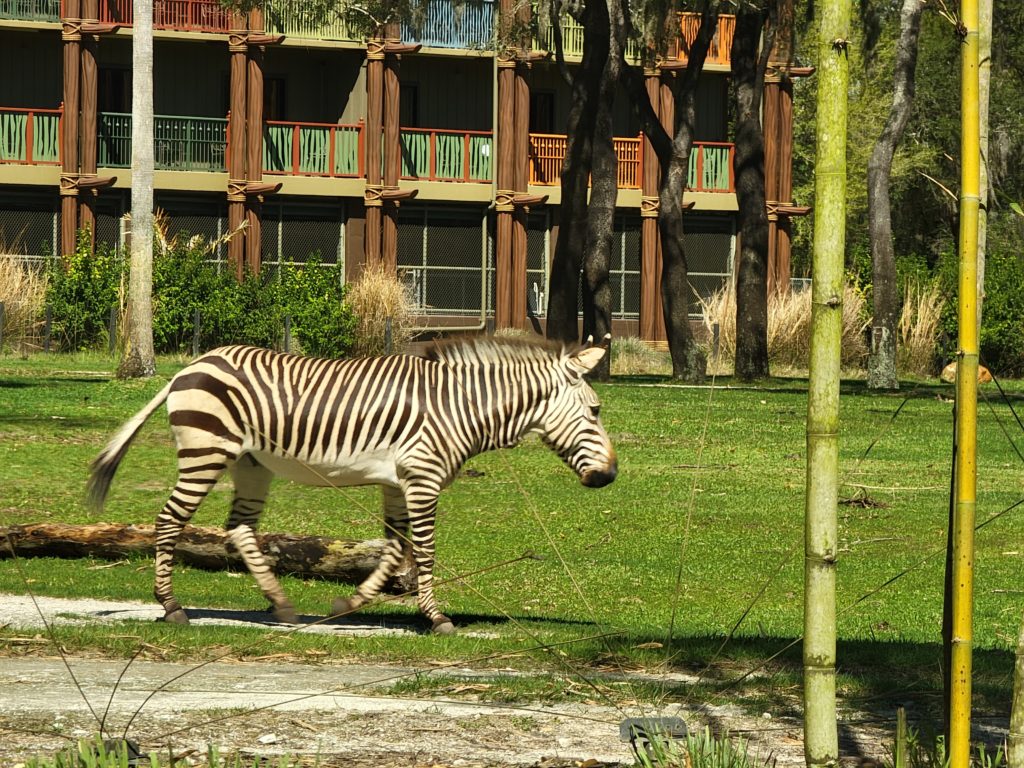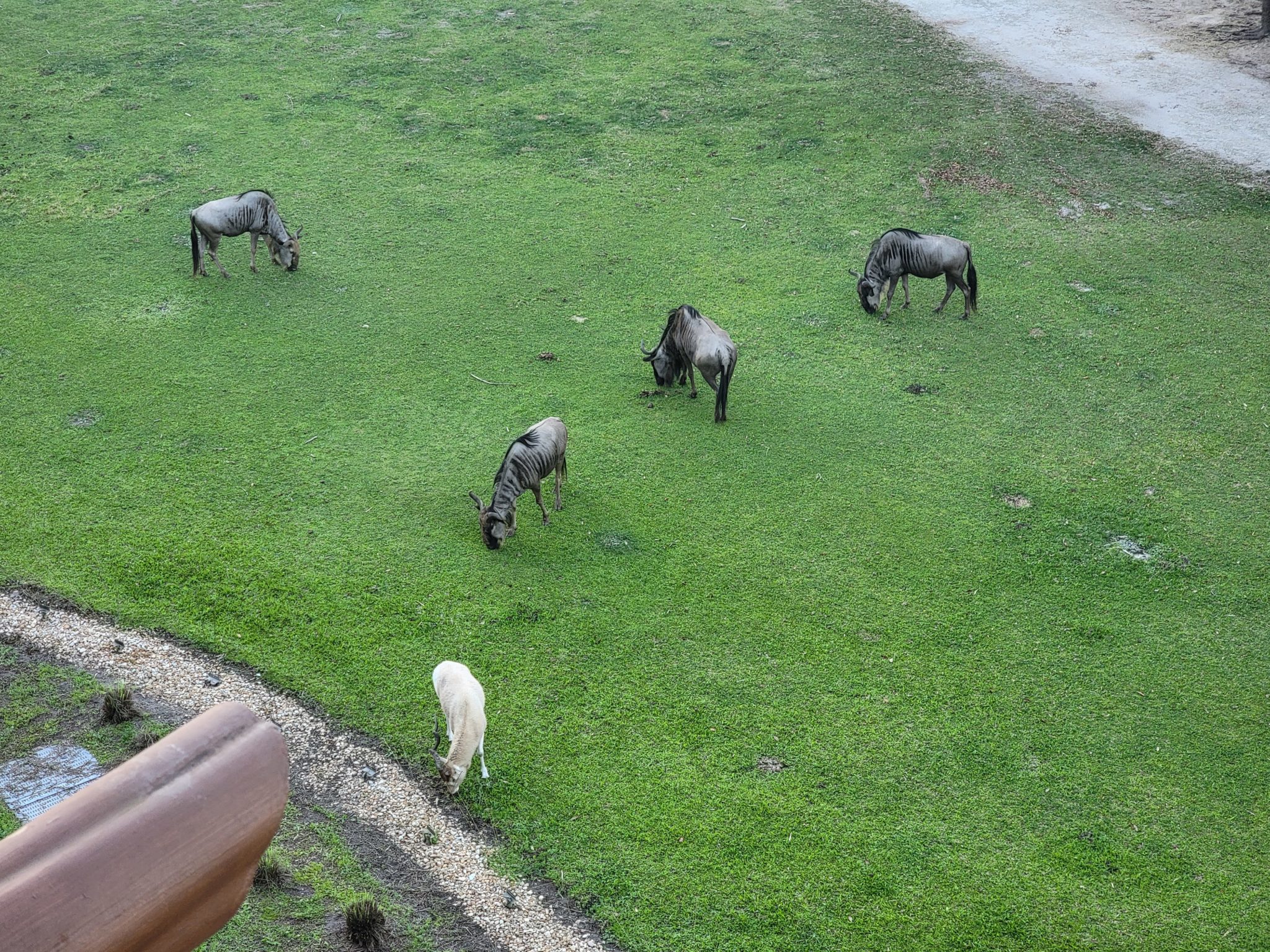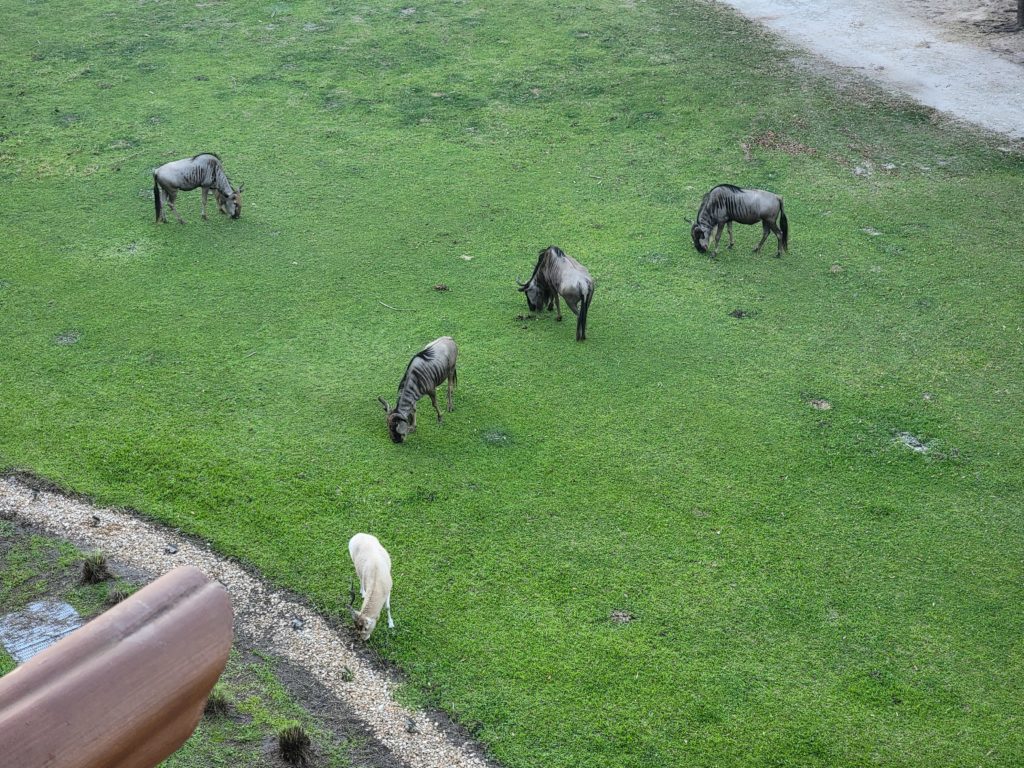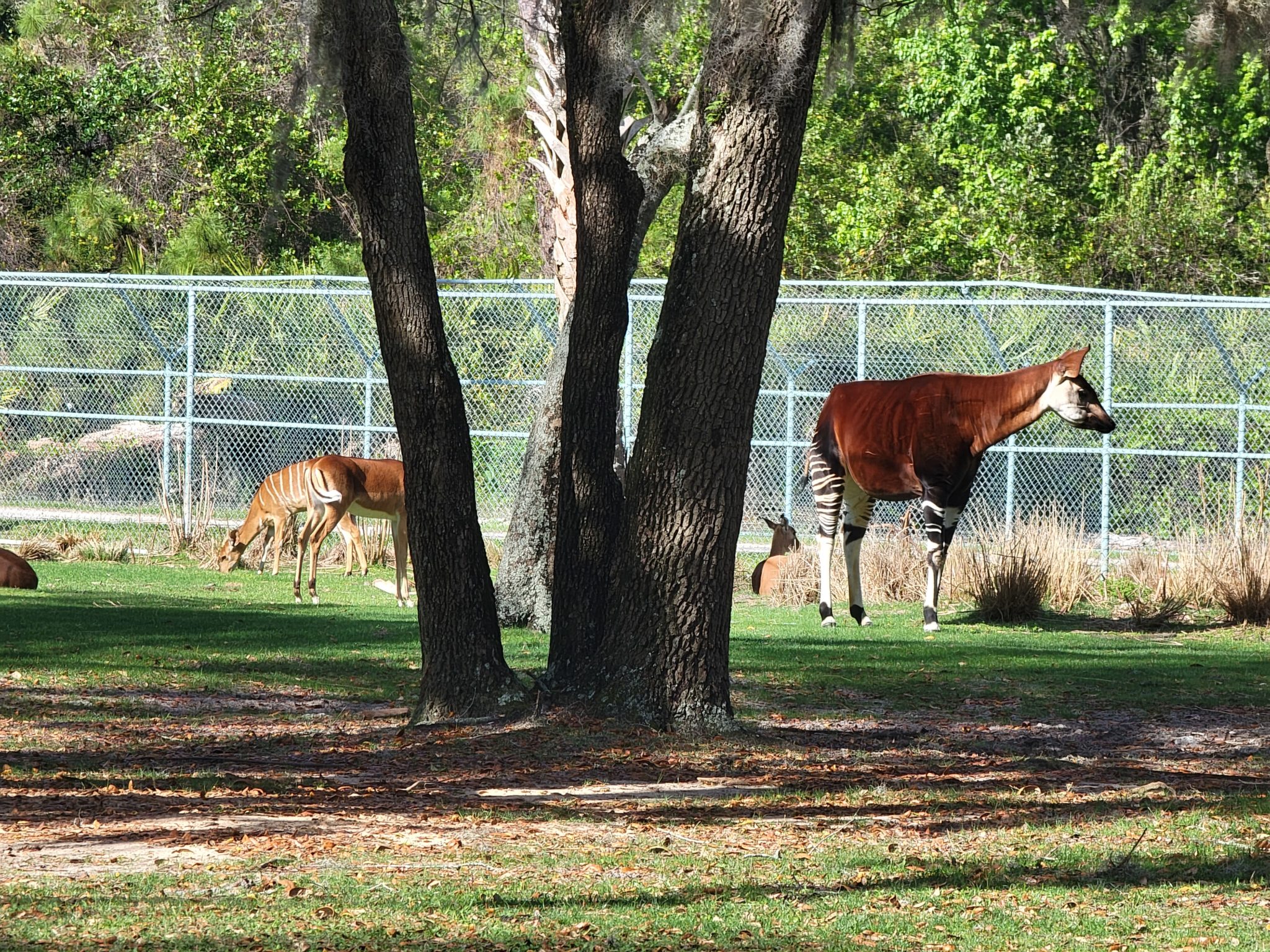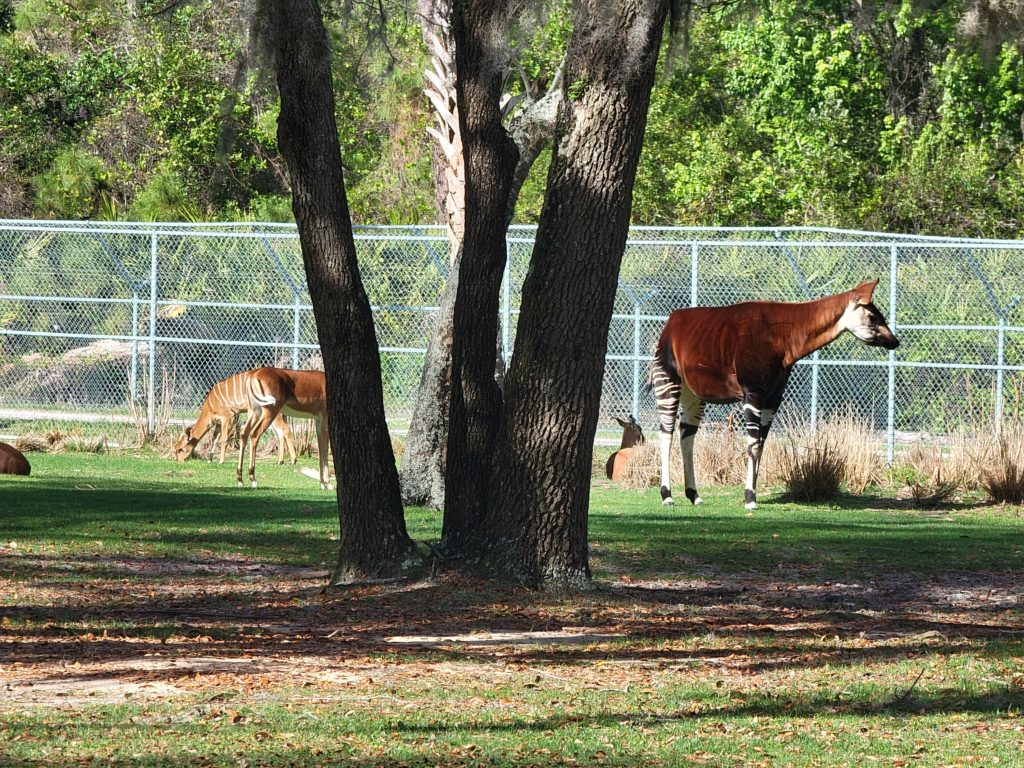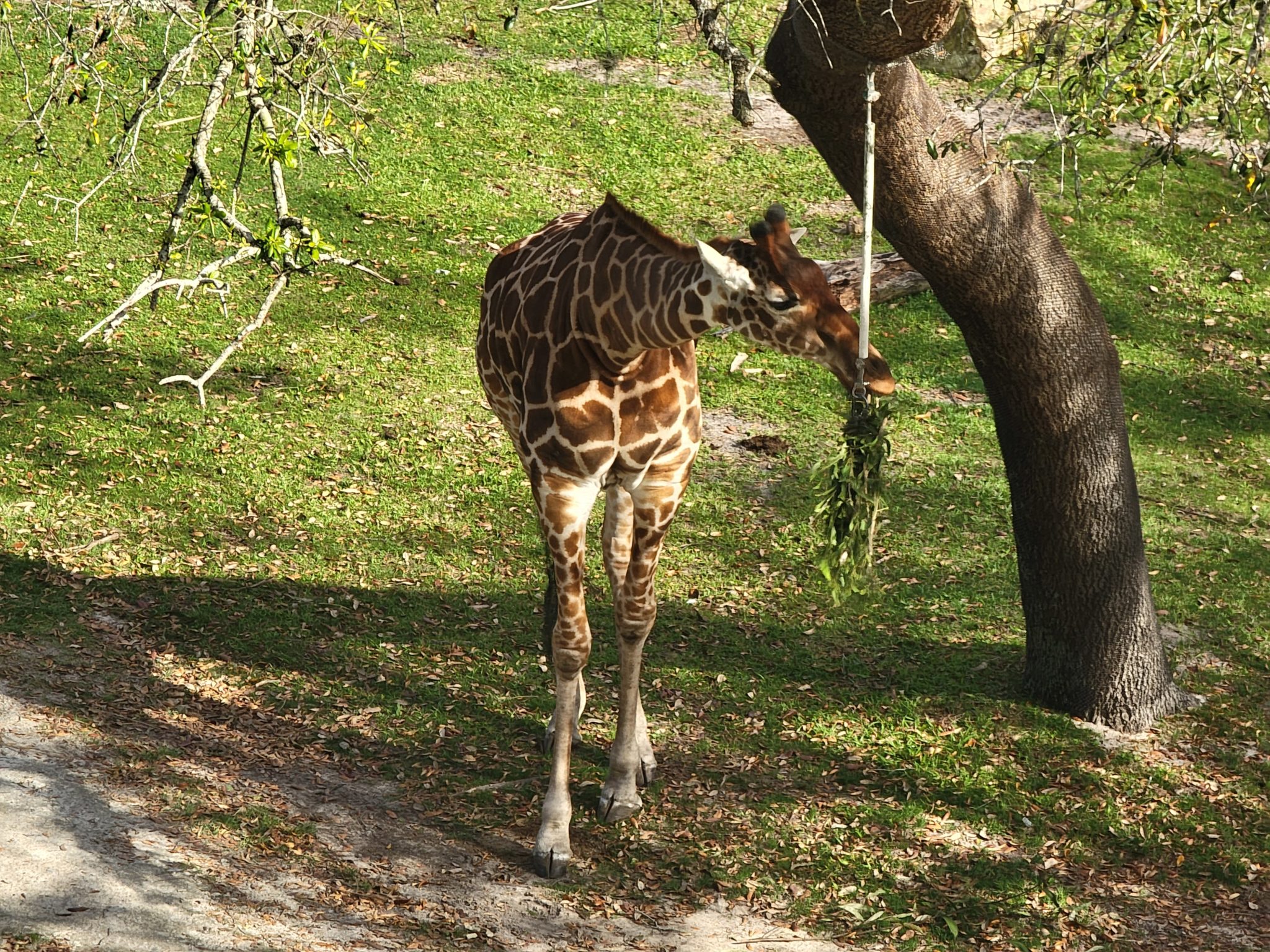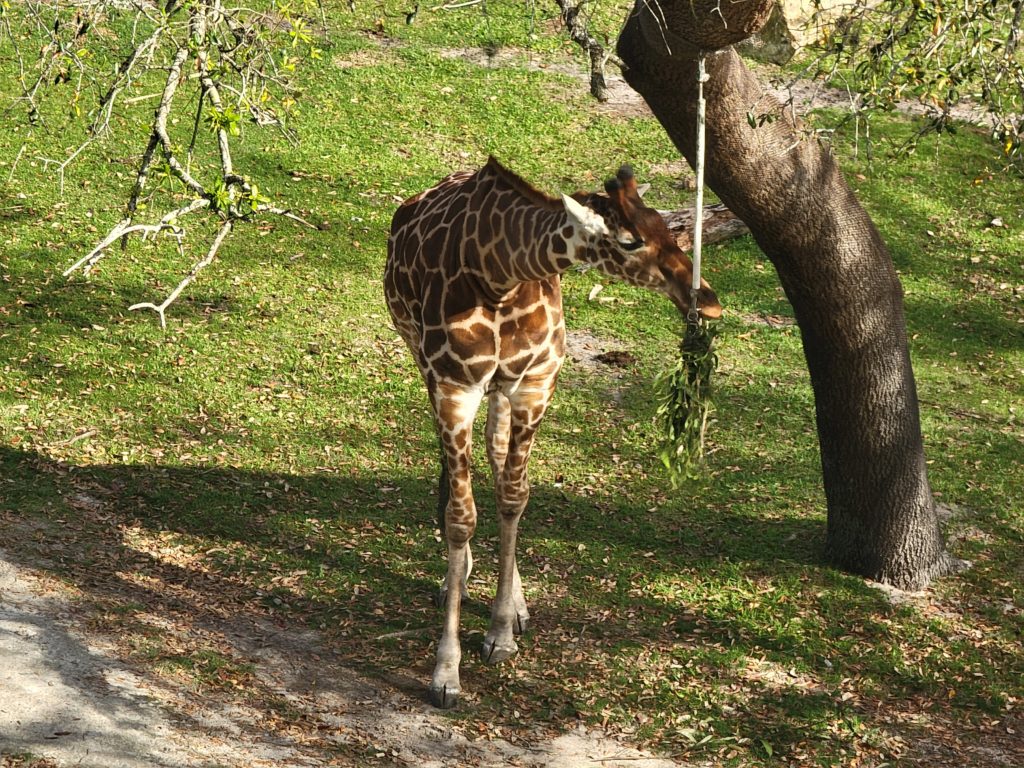 Was Animal kingdom lodge kidani Village worth it? For me, yes.
"Worth it" is relative. This is an expensive resort, probably one of the higher-priced resorts at Disney World. That said, I say staying at this resort – provided you get the savanna view and not the parking lot view – is worth the extra money. I've stayed in a handful of Disney's deluxe-level resorts and this remains my favorite.