40 Adoption Books I recommend
(This post may contain affiliate links. Read my full disclosure.)
One of the biggest mistakes I made before we adopted our two boys was not reading enough adoption books. I did read adoption books and I still read them but looking back, I don't think I did enough research, particularly in the area of attachment.
Disclaimer: We are a participant in the Amazon Services LLC Associates Program, an affiliate advertising program designed to provide a means for us to earn fees by linking to Amazon.com and affiliated sites. This post may also contain affiliate links to other sites where I will be paid a commission by the seller if you make a purchase.
I'm not suggesting you can learn everything about adoption in a book – you can't possibly. I'm not saying that if I'd have read more books, I wouldn't have struggled. Hindsight is a funny thing, isn't it? We can always look back on where we've been and pinpoint what we wish we could have done if we had a do-over.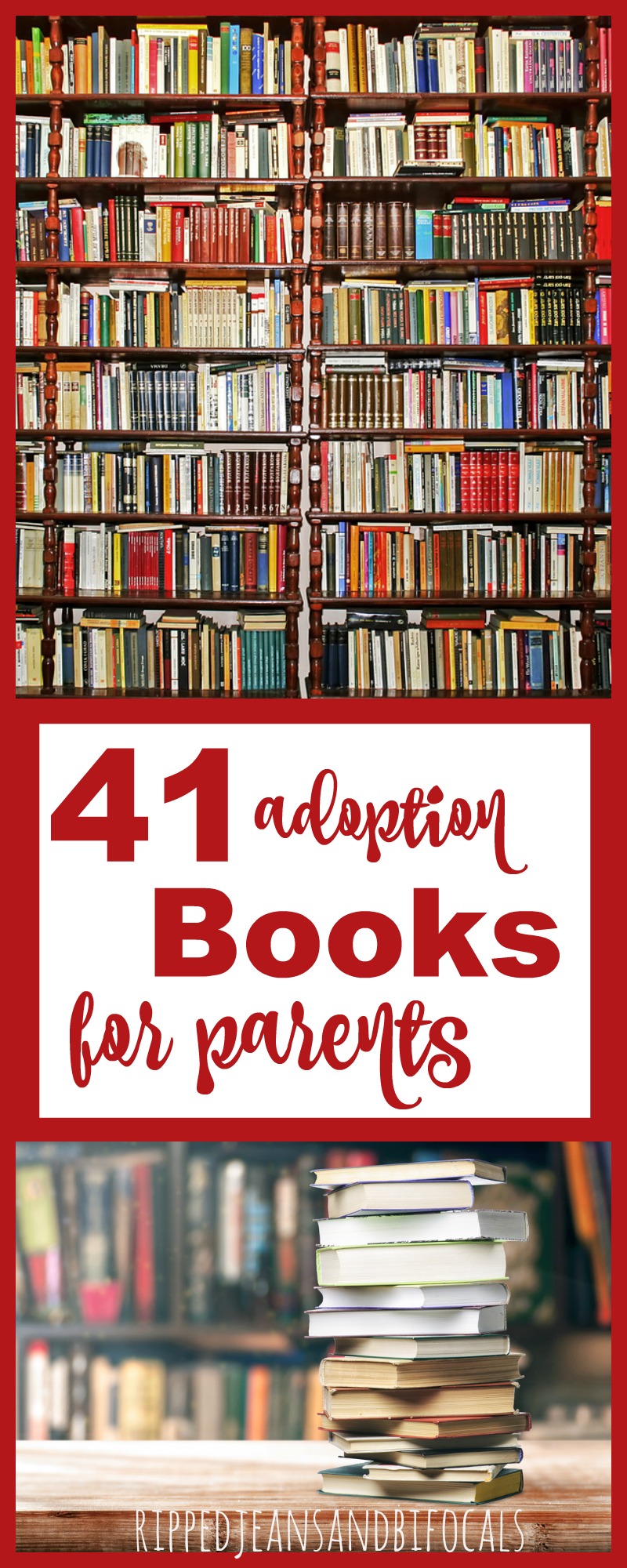 40 Adoption Books I Recommend
Life doesn't work like that, though.
Here's a list of 40 (and growing!) adoption books that might help you. Most families who are contemplating adoption or in the process of adoption will look for books to read on the subject of adoption. Even now, almost five years post-adoption, I'm still searching for books, mostly on the subject of how to handle conversations about birth parents and how to answer the tough questions. And no, I know that no book contains a cure-all for your adoption-related problems, but it does help to read other perspectives.
I haven't read all of these books but I've read a lot of them. The ones I have not read have been recommended by my friends in the adoption community, people whose opinions and judgement I trust.
[Tweet "40 Books for Adoptive Parents"]
The links in this post are shoppable. Click and you'll be taken to Amazon and you'll be able to purchase as you normally would. Because I'm an affiliate, I'll make a few pennies off your sale that I use to keep this website running. Feel free to forward this list to any parents that would benefit from knowing that books like this are out there.
1. The Connected Child by Karen Purvis
The Connected Child is on every book list for adoptive families that I've ever run across. I'm currently on my third copy – I've given two of my own copies to other adoptive parents that needed the book and I've been happy to purchase a replacement for myself.
Written by two research psychologists specializing in adoption and attachment, The Connected Child will help you build bonds of affection and trust with your adopted child, effectively deal with any learning or behavioral disorders, discipline your child with love without making him or her feel threatened and more.
2. Parenting Your Internationally Adopted Child – From the First Hours Together Through the Teen Years by Patti Cogen
Parenting Your Internationally Adopted Child is a guide for adoptive parents from preparations for a child's arrival through the teen years.
3. Toddler Adoption: The Weaver's Craft – by Mary Hopkins Best
The Weaver's Craft is about the unique joys and challenges associated with adopting a toddler. It's one of the first adoption books I ever read. My kids were two and three and a half, respectively, at the time of their adoptions, so I found this book super helpful.
4. The Complete Book of International Adoption – A Step by Step Guide to Finding Your Child by Dawn Davenport
The Complete Book of Inernational Adoption is literally everything you could want to know about international adoption.
5. Parenting the Hurt Child – Helping Adoptive Families Heal and Grow by Gregory Keck
Parenting the Hurt Child is effective suggestions, wisdom, and advice to parent the hurt child in your life.
6. 20 Things Adoptive Kids Wish Their Adoptive Parents Knew by Sherrie Eldridge
This book is filled with powerful insights from children, parents, and experts in the field, plus practical strategies and case histories that will ring true for every adoptive family,
7. Adopting the Hurt Child by Gregory Keck
Adopting the Hurt Child is a thoughtful look into what the adopted child may be experiencing and how families and other professionals (i.e. social workers) can help.
8. Attaching in Adoption – A Practical Tool for Today's Parents by Deborah Gray
Attaching in Adoption is a comprehensive guide for prospective and actual adoptive parents on how to understand and care for their adopted child and promote healthy attachment.
9. Adopting the Older Child by Claudia L. Jewett
This book is written by a nationally known family counselor and adoptive parent, who explains just what is in store for those who decide to open their hearts to a waiting child.
10. Older Child Adoption by Grace Robinson
Older Child Adoption is a tool for those who are planning to adopt an older child. The interviews and stories present a realistic picture of the challenges and opportunities that adoptive parents of older children must face.
11. In on It – What Adoptive Parents Would Like You to Know About Adoption. A Guide for Relatives and Friends by Elisabeth O'Toole
In On It is best known as the "adoption book for everyone else." Helpful for friends, grandparents, and caregivers.
12. In their Own Voices – Transracial Adoptees Tell Their Stories by Rita J. Simon and Rhonda M. Roorda
In their Own Voices is a collection of interviews conducted with black and biracial young adults who were adopted by white parents. An adoptive parent should take any opportunity they can get to hear the adoptee's perspective.
13. Being Adopted – The Lifelong Search for Self by Brodzinsky, Schecter and Henig
Being Adopted is a collection of stories from the voices of  adoptees and adoptive parents to explore the  experience of adoption and its lifelong effects.
14. Adoption Parenting: Creating a Toolbox and Creating Connections by Jean McCloud and Sheena MacRae
This book is known as the "What to Expect" book for pre-adoptive parents and one I wish I'd had before adopting our boys.
15. Birthright: The Guide To Search and Reunion for Adoptees, Birthparents, and Adoptive Parents by Jean A. S. Strauss
This book talks about making the decision to search for a birth parent, navigating through the emotional turbulence of a reunion and dealing with the impact of the search on the adoptive parents.
The Lost Boy is the sequel to A Child Called It, which is Pelzer's autobiography detailing life with his abusive abusive alcoholic mother.  The Lost Boy is best read as a series, starting with A Child Called It and finishing with A Man Named Dave
This book offers perspective of what a child can experience in the foster car system and tell an amazing story of resilience.
17. Anything but Easy: A Memoir of a Special Needs Adoption from China by Mary Speiss
Anything but Easy is one mother's start-to-finish account of a China special needs adoption. The journal-like, chronological style of the book is very helpful to a parent during their adoption wait. It's not very well-known but it's written honestly and it helps to give an idea of what to expect during a China adoption trip.
18. Silent Tears – A Journey of Hope in a Chinese Orphanage by Kay Bratt
Silent Tears was one of the first adoption-related books I read. Another "China mom" loaned me a bag of books when we first submitted our adoption dossier and Silent Tears was one of those books.
19. Other books by Kay Bratt
Kay Bratt's books generally fall into the inspirational category but she has a wonderful way of storytelling and incredible insight into the Asian culture. Many of Bratt's books are fiction that are inspired by her ties to Chinese culture and I love how she weaves a story. My favorite Kay Bratt book (other than Silent Tears) is The Bridge.
20. Message from an Unknown Chinese Mother – Stories of Loss and Love by Xinran
This book offers the perspective that every mom who is adopting from China needs to read.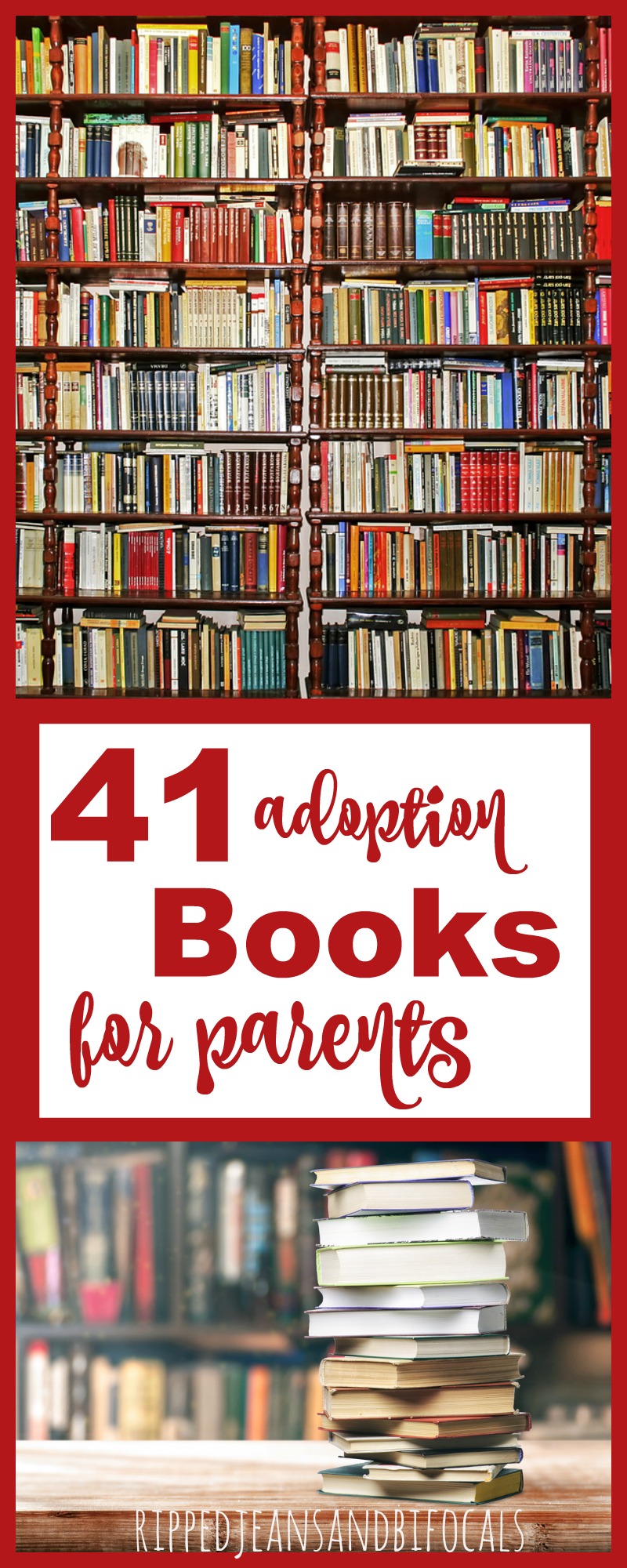 21. Three Little Words by Ashley Rhodes Coulter
Three Little Words is an inspiring true story of the tumultuous nine years Ashley Rhodes-Courter spent in the foster care system, and how she triumphed over painful memories and real-life horrors to ultimately find her own voice.
"Sunshine, you're my baby and I'm your only mother. You must mind the one taking care of you, but she's not your mama." Ashley Rhodes-Courter spent nine years of her life in fourteen different foster homes, living by those words. As her mother spirals out of control, Ashley is left clinging to an unpredictable, dissolving relationship, all the while getting pulled deeper and deeper into the foster care system.
22. One Small Boat by Kathy Harrison
One Small Boat is the story of one little girl's journey through our foster-care system forms an intimate portrait of foster care in America and the children whose lives are forever shaped by it.
23. Instant Mom by Nia Vardalos
In Instant Mom, Nia Vardalos, writer and star of My Big Fat Greek Wedding, tells her hilarious and poignant road-to-parenting story that eventually leads to her daughter and prompts her to become a major advocate for adoption.
Moments after Nia Vardalos finds out she has been nominated for an Oscar for the screenplay for My Big Fat Greek Wedding, she is alone and en route to a fertility clinic, trying yet again for a chance at motherhood.
Vardalos chronicles her attempts to have a baby, and how she tries everything—from drinking jugs of green mud tea, to acupuncture, to working with two surrogates. Finally, she and her husband, actor Ian Gomez, decide to try adoption and discover a free service: Foster Family Agencies. Then one day, the social workers "match" her with an almost-three-year-old girl, who she knows, instantly, is her daughter.
24. The Girls Who Went Away by Anne Fessler
The Girls Who Went Away is collection of stories from who surrendered children for adoption due to enormous family and social pressure in the decades before Roe v. Wade. It offers invaluable perspective for older adoptees and serves as an interesting reminder on how much views on adoption have changed over the years.
25. Adoption Nation by Adam Pertman
Adoption Nation is an "adoption 101" type of book and a must for any adoptive parent's library.
26. Come Rain or Come Shine – The White Parent's Guide to Adopting Black Children by Rachel Garlinghouse
Don't let the title fool you. Come Rain or Come Shine offers great perspective for any adoptive parent. I received a free copy from the author (and we later got to be friends) and, as a white mother of Chinese kids, I found the advice offered in this book to be very relatable.
27. Encouragement for the Adoption and Parenting Journey – 52 Devotions and a Journal by Madeline Melcher and Rachel Garlinghouse
Encoruagement for the Adoption and Parenting Journey is a faith-based adoption book that offers devotions and a place for the readers to journal out their thoughts.
28. 100 of the Most Powerful Affirmations for Adoption by Jason Thomas
This book contains positive affirmation that can encourage adoptive families.
29. Surrendered Child: A Birth Mother's Journey by Karen Salyer McElmurray
Surrendered Child is written from a birth mother's perspecitve, which is an important one to empathize with. No matter how happy adoptive parents are on adoption day, there's another side of the coin that we need to be aware of.
30. Lifebooks: Creating a Treasure for the Adopted Child by Beth O'Malley
Lifebooks is a guide for parents who are creating a lifebook for (or with) their adopted children.
31. Dear Adoptive Parents: Things You Need to Know Right Now – from an Adoptee by Madeline Melcher
This book is written from the unique perspective of an adoptive parent who is also an adoptee.
32. Making Sense of Adoption: A Parent's Guide
Making Sense of Adoption offers practical advice with sample conversations, reassuring advice, and age-specific activitiesthat address questions such as how to talk about birth parents, how to handle conversations with educators and "how to be sure we talk about adoption enough but not too much."
33. Chicken Soup for the Soul: The Joy of Adoption
We all know and love the Chicken Soup for the Soul Books. The Joy of Adoption offers heartwarming and encouraging stories—your favorites from the original, plus new bonus stories—all about the joy of adoption.
34. Brown Babies, Pink Parents, by Amy Ford
Brown Babies, Pink Parents  is a book about what it's like to form a multi-racial family.
35. I'm chocolate, You're Vanilla: Raising Healthy Black and Biracial CHildren in a Race-concious World by Maurgerite Wright
I'm Chocolate, You're Vanilla: Raising Healthy Black and Biracial Children in a Race-conscious World is about how to help a child in a multi-racial family maintain a sense of self.
36. Multi-Racial Child Resource Book: Living Complex Identities by Maria P. P. Root and Matt Kelley Mavin
This book full of interesting first person narratives, current statistics and relevant historical information.
37. Faces of Layla: A Journey through Ethiopian Adoption
Faces of Layla is a book of stunning photographs of children at Layla House orphanage in Ethiopia and is of interest to parents who have adopted (or who are adopting) children from Ethiopia.
38. Before you were Mine: Discovering your Adopted Child's Lifestory by Susan Tebos and Carissa Woodwyk
Before you were Mine is written by an adoptive mother and an adoptee daughter, Before You Were Mine offers a unique Christian perspective on creating a Lifebook that commemorates your child's birth story.
39. Telling the Truth to Your Adopted or Foster Child by Betsy Keefer and Jayne Schooler
Telling the Truth to Your Adopted or Foster Child tells parents how to have difficult conversations about adoption and foster care.
40. Talking with Young Children About Adoption by Mary Watkins and Dr. Susan Fischer, M.D.
Talking with Young Children About Adoption is written by clinical psychologist and a psychiatrist who are both adoptive mothers. This book discusses how young children make sense of the fact that they are adopted, how it might appear in their play, and what worries they and their parents may have.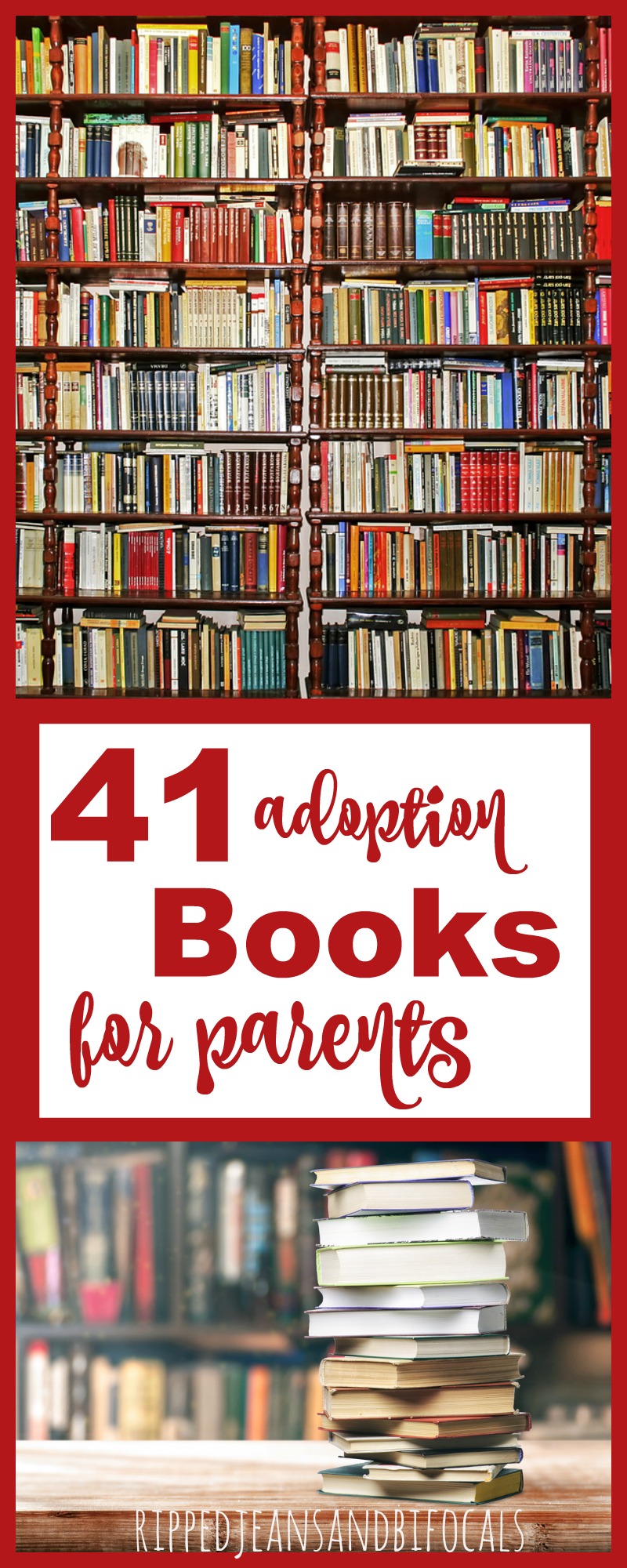 This list is by no means all-inclusive. That would be a much longer list than 40 books and new adoption books are being written all the time. If you don't see your favorite on this list* and would like to make a recommendation, please leave me the title in the comments or send me an email to rippedjeansandbifocalsblog [at] gmail [dot com]
If you know a family who is connected to adoption, feel free to forward this list to them. Thank you for reading.
You might also like
The big list of adoption gifts
Why adoption makes us parent differently
7 things I learned about adoption during the first month home
*If you are a publisher or author seeking to have a book added to this list, please send a copy to Jill Robbins c/o Ripped Jeans and Bifocals LLC, P.O. Box 714, Cibolo, TX 78108. I do not accept books for review via PDF and I am not able to make a guarantee that your book will be added to this list. 
Did you know…
Amazon's Baby Registry has an adoption option when you sign up. If you are in the process of adopting, sign yourself up! If you know someone who is adopting, share this with them and help them sign up.