Six Reasons Cat People Are Awesome (Plus $10 PetSmart gift card when you spend $40!)
(This post may contain affiliate links. Read my full disclosure.)
 This shop has been compensated by Collective Bias, Inc. and its advertiser. All opinions are mine alone. #PurinaMysteries #CollectiveBias
Cat people are awesome and here are six reasons why!
I don't just say "cat people are awesome" because I am a cat person. Being a cat person doesn't mean I don't like dogs or other animals but given the choice, I'm always going to pick team cat.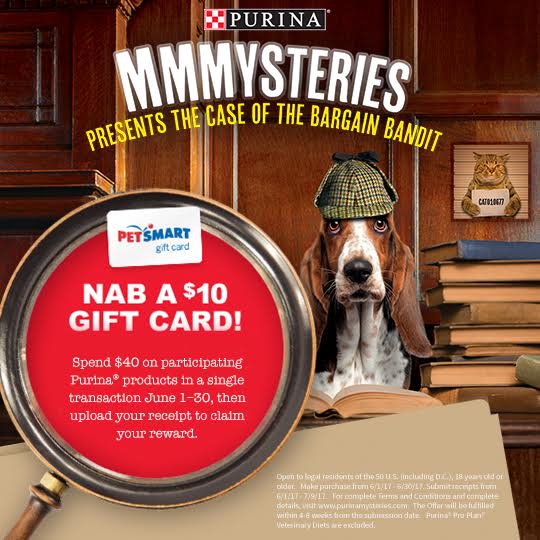 I've had a cat most of my life. My introduction to the domesticated feline came when I was five. My dad brought home a kitten he'd found stuck in a drain pipe at work. My mom named the cute little ball of fluff Mittens.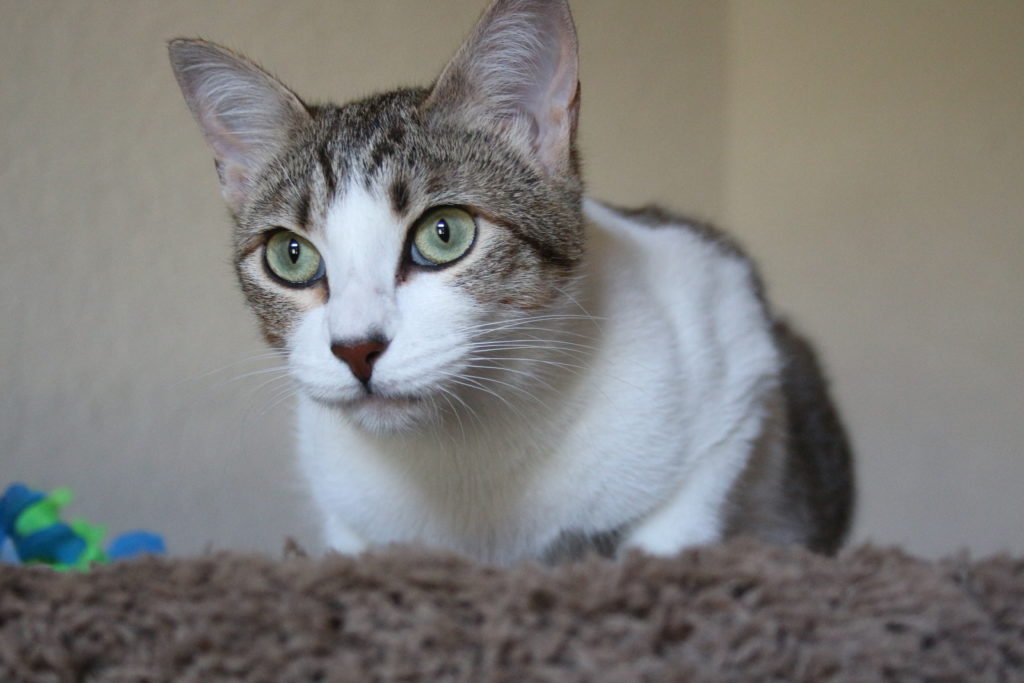 Mittens hated me, by the way, but not as much as he hated my little brother, who was just starting to walk at the time. He would crouch in a corner (Mittens, not my brother) and wait for the baby to toddle by. Mittens would leap from his hiding place and sink his teeth into my brother's backside, which was padded by a diaper, of course. I kept my distance but that didn't stop me from being utterly fascinated with cat behavior.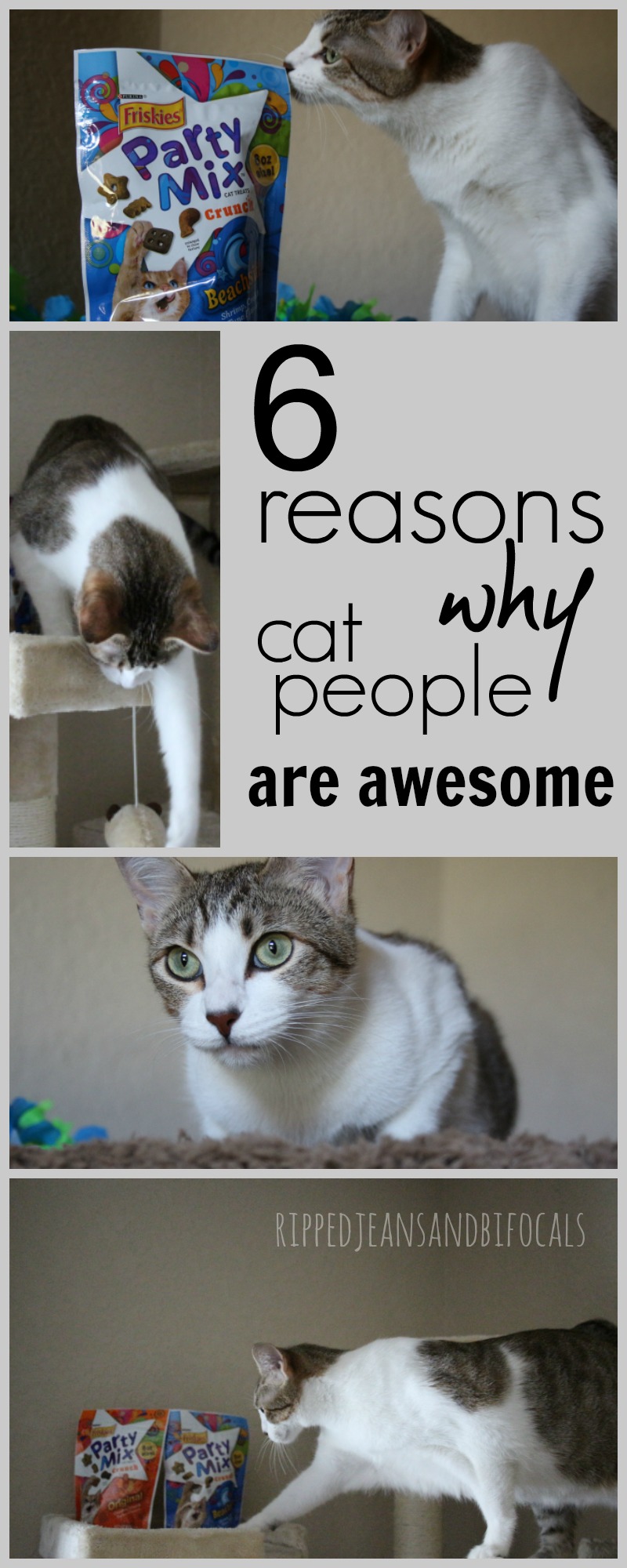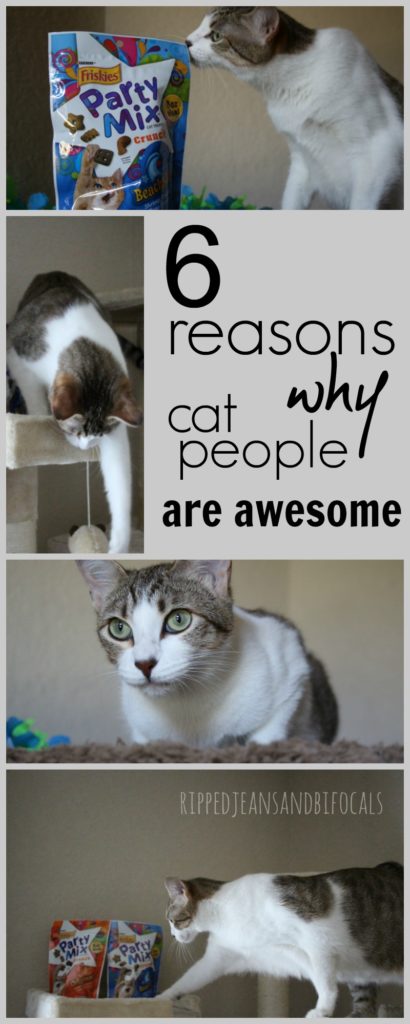 I got "my" first cat, Fluffy (whoo hoo for creativity) when I was in the third grade and with very few gaps, I've always had at least one feline companion…although never more than three at one time. We all know the difference between three cats and four cats elevates one to crazy cat lady status, right?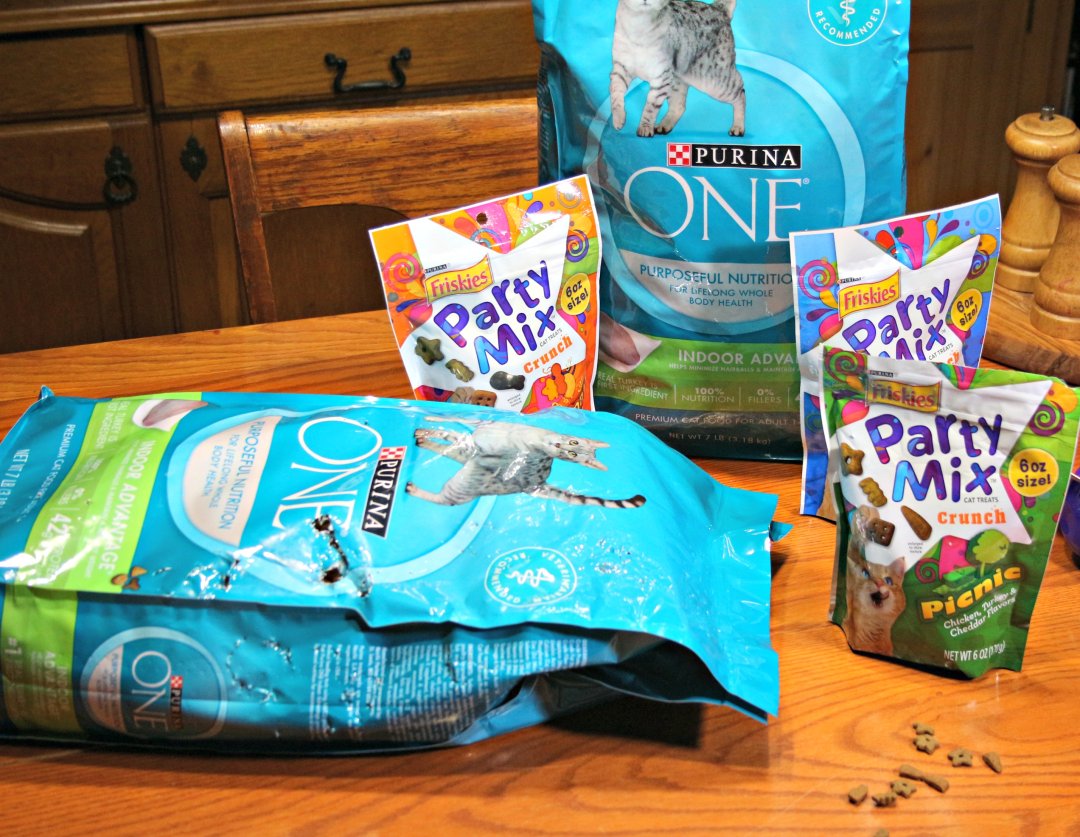 [Tweet "6 reasons cat people are awesome @PetSmart @Purina #AD"]
Cats are awesome and so are their owners. Here are six things that are awesome about cat people:
Cat people are way more intelligent than dog people
Seriously…just ask us.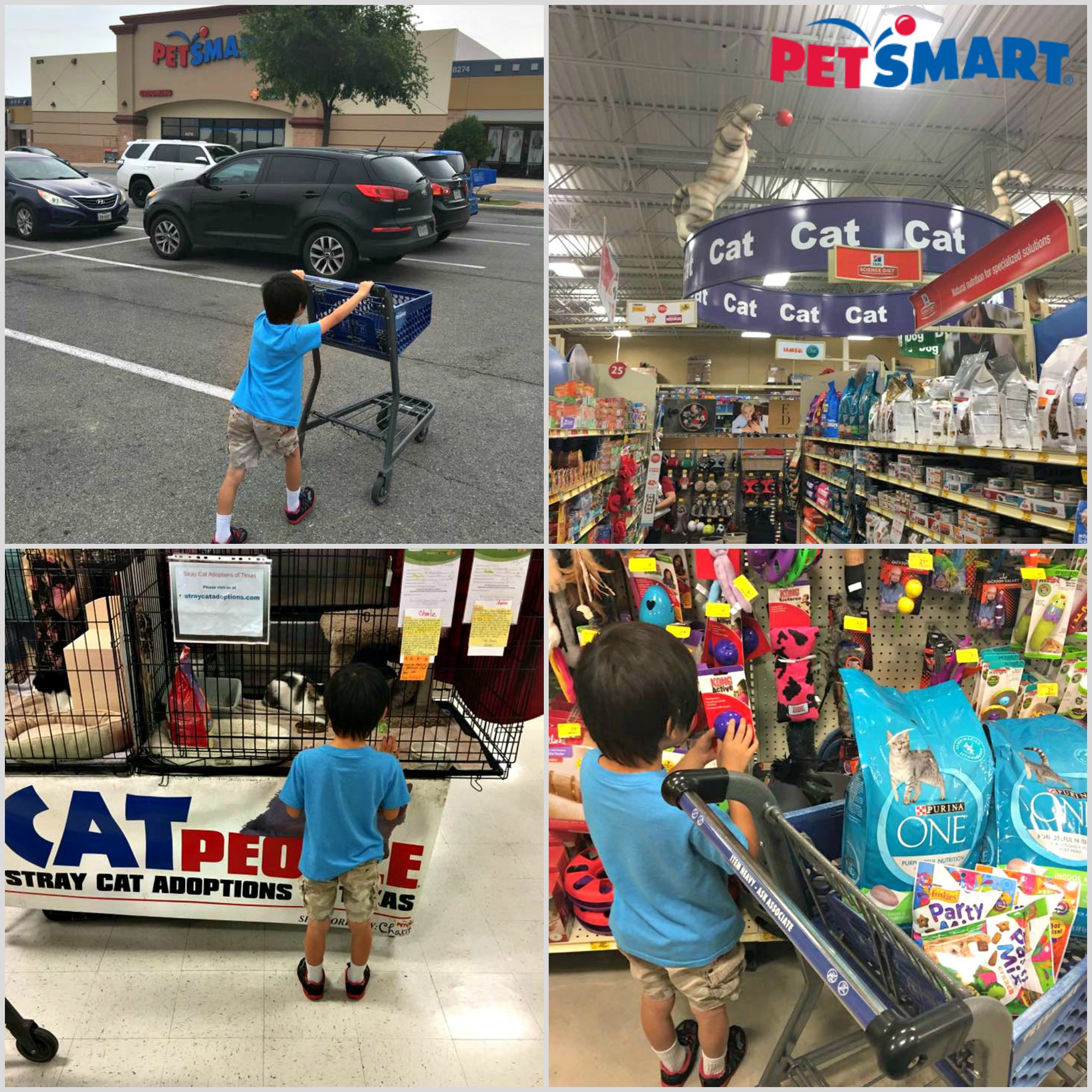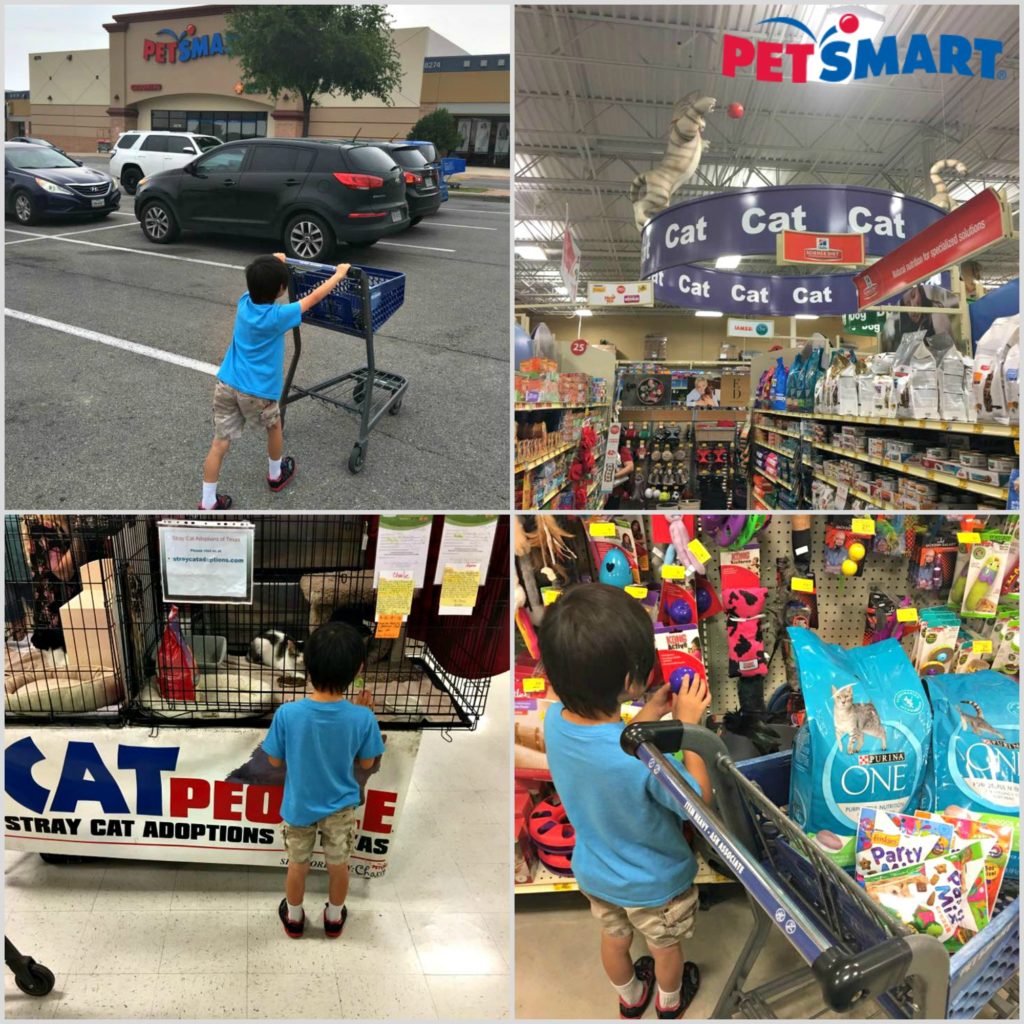 Cat people are more open-minded than dog people
We love our feline friends…they might not always love us, but their disdain toward their human companions is part of the charm, right?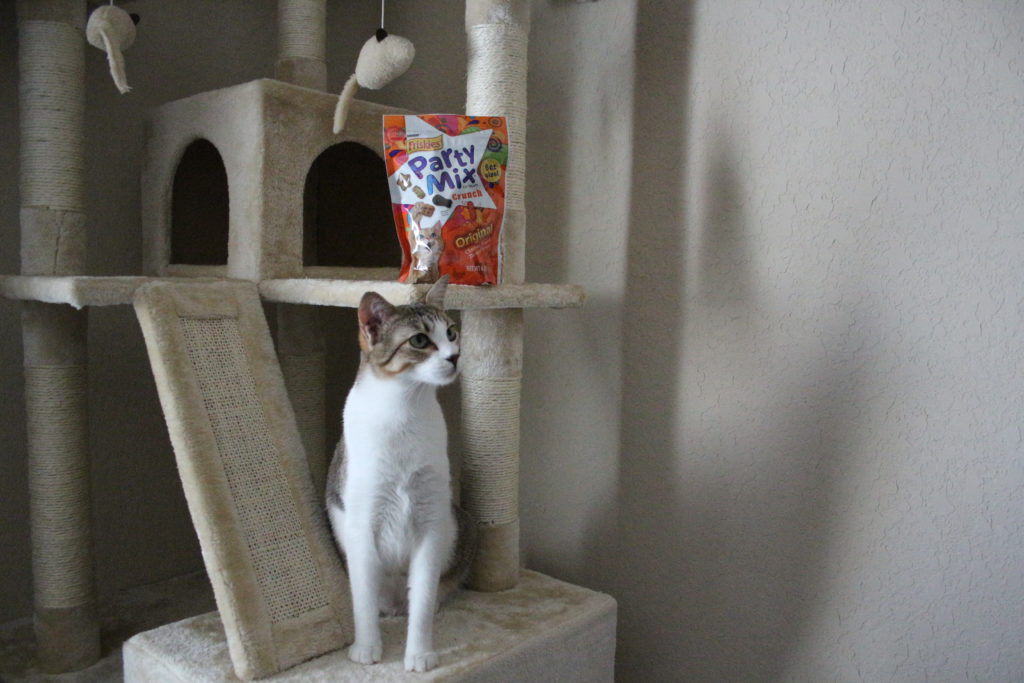 The qualities we love in our cats, such as tenacity, independence, and quirkiness tend to be the qualities we admire in other humans. Cat people are more likely to entertain an idea that's a little (or a lot) outside of the box. P.S. Hilmy LOVES her Purina® Friskies® Party Mix. She is always up for a good party.
Cat people always have a great cat story…
…like that time I went wine tasting and came home with a kitten.
Yes, that really happened.
My husband and I visited Fredericksburg, Texas over last Thanksgiving weekend. Fredericksburg is full of cute little restaurants, shops and wineries. We were sitting on the patio enjoying some late afternoon sunshine and a glass of Chardonnay and this little cat sauntered over, jumped up into my lap and made herself at home. She was a kitten…but just barely.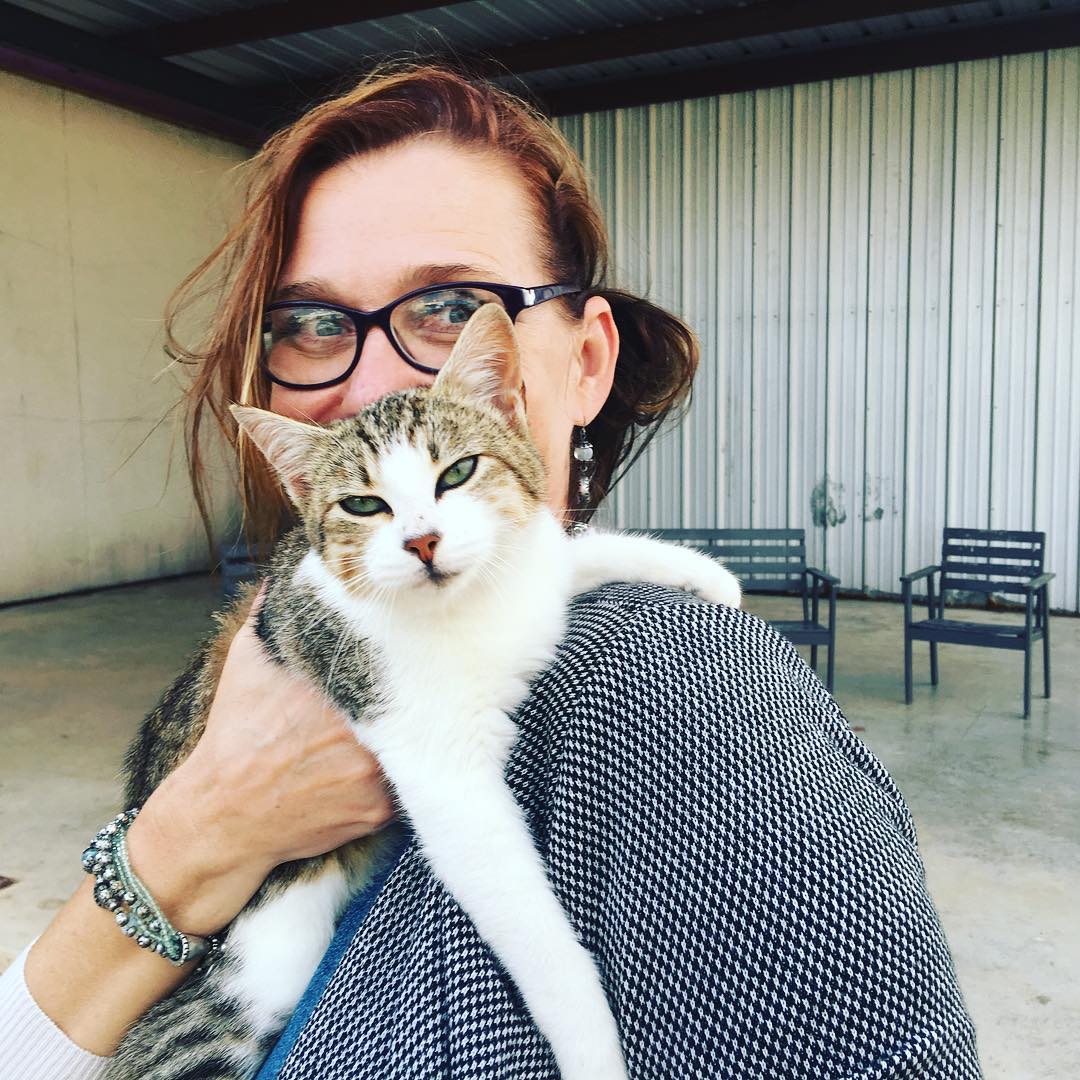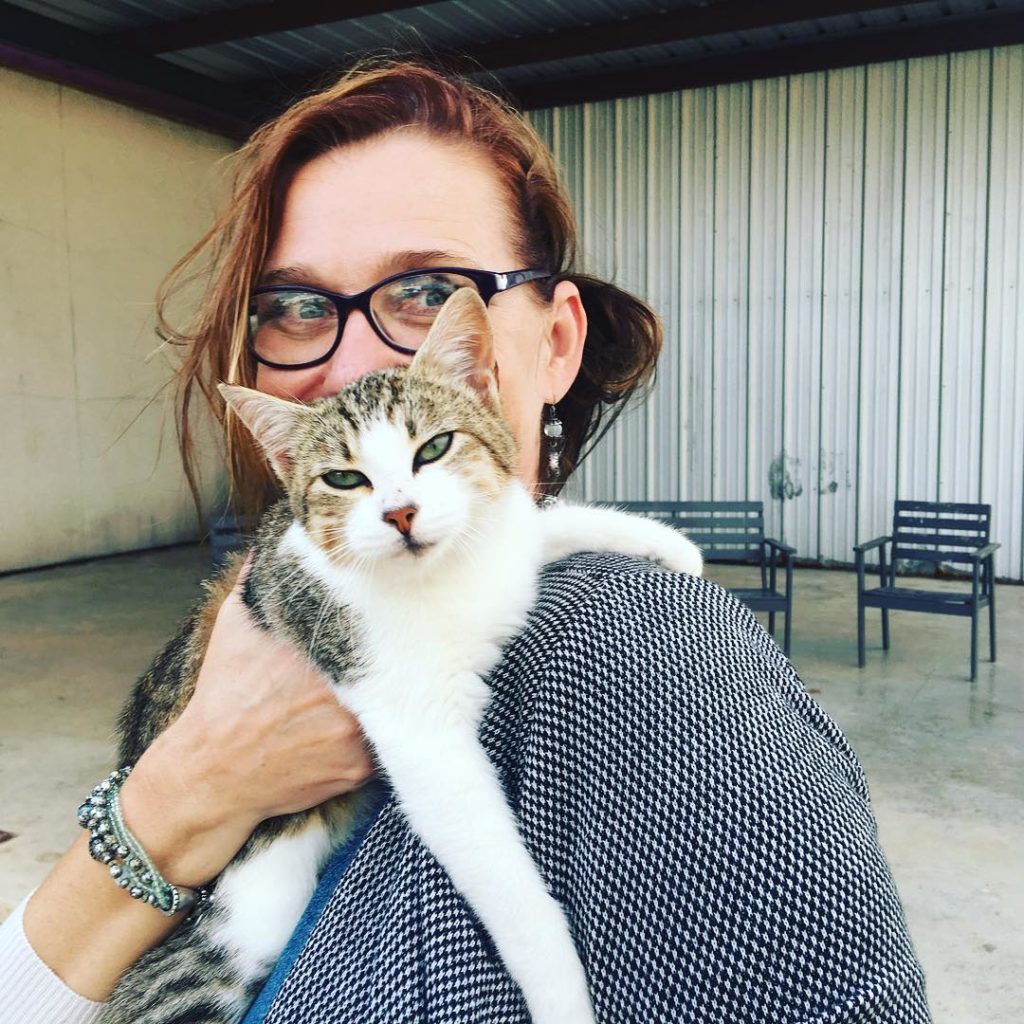 It's a family joke that we've never had a "normal cat." We had a Bengal named Henry for almost 14 years and describing him as cantankerous is probably better than he deserved. We loved him in spite of his personality issues but the number of our friends who had "Henry bit me stories" grew every year. After Henry, we took in a feral cat and named her Kitty Bug, whose skittishness was a bar to any kind of getting to know you for a very long time.
This little brown and white tabby who was nestled up on my lap seemed…well, normal. She was sociable and seemed to enjoy my attentions. She didn't squirm when I picked her up. She didn't try to bite me or swat at me. She was purring and her expression was one of contentment.
One of the winery employees told me that the rows of grapes were full of cats and that he'd give me a free bottle of wine if I'd take her home. I didn't make eye contact with my husband, although I'm sure he knew at this point that the cat was going home with us, free wine or not.  They gave us a small box to transport her in, but she wasn't having any of that. She slept on my lap the entire way home. I thought the change of environment or the moving vehicle would freak her out but she had a very "whatevs" attitude toward the whole thing.  She walked in to our house liked she owned the place and the rest is history.
The name of the winery was Hilmy Cellars. The winemaker's name is Erik Hilmy, which is a Danish name. We thought Hilmy sounded like a nice name for a cat, and that's the story of how I went wine tasting and came home with a cat.
She's the most chill cat ever and the only thing negative I have to say about her is that she steals my ponytail holders on a regular basis. I try to keep them hidden but she always manages to snag them…and I find them all over the house.
Cat people have the best cat videos
Seriously, who doesn't love a good cat video? If you're connected to a true cat lover on social media, then you know they always have the best cat videos, giphs and memes for your amusement.
Cat people make great friends
Cat people tend to be more introverted and sensitive than dog people. While we're not usually the "life of the party" types we are loyal to our human friends once you get to know us. We're good listeners and likely to intuitively pick up on changes in the emotional climate.
Cat people take great care of their cats
Pet ownership is a huge commitment and responsibility. Taking good care of your cat is more than just filling up their dishes with food and water. Buying quality cat food, treats and toys is important.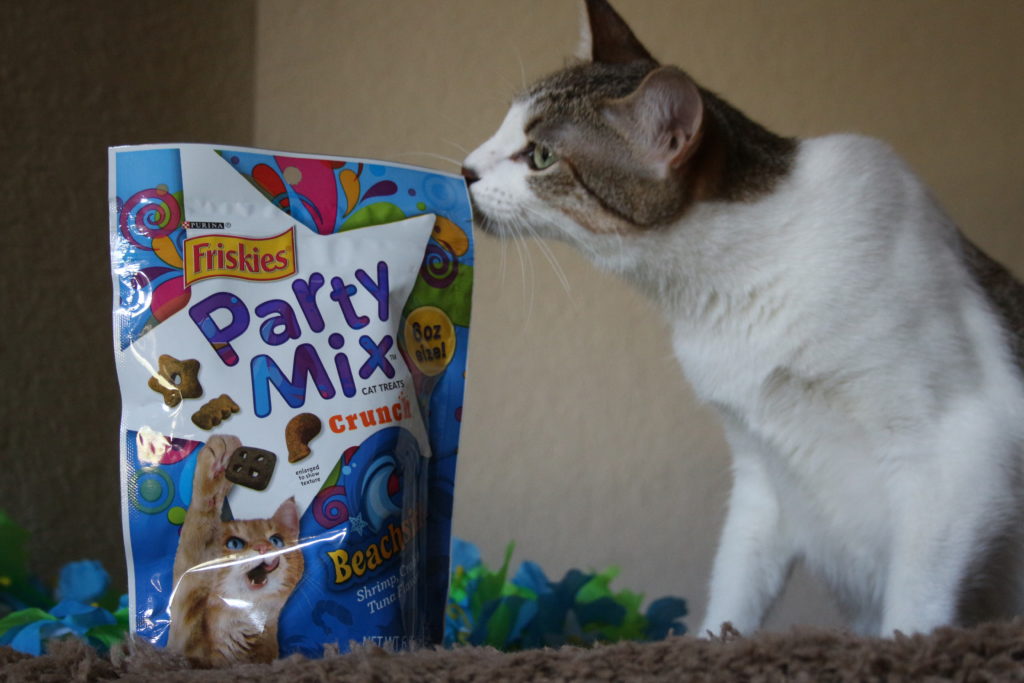 The right pet products makes a HUGE difference in health. You put some thought into what you feed yourself and your kids, right?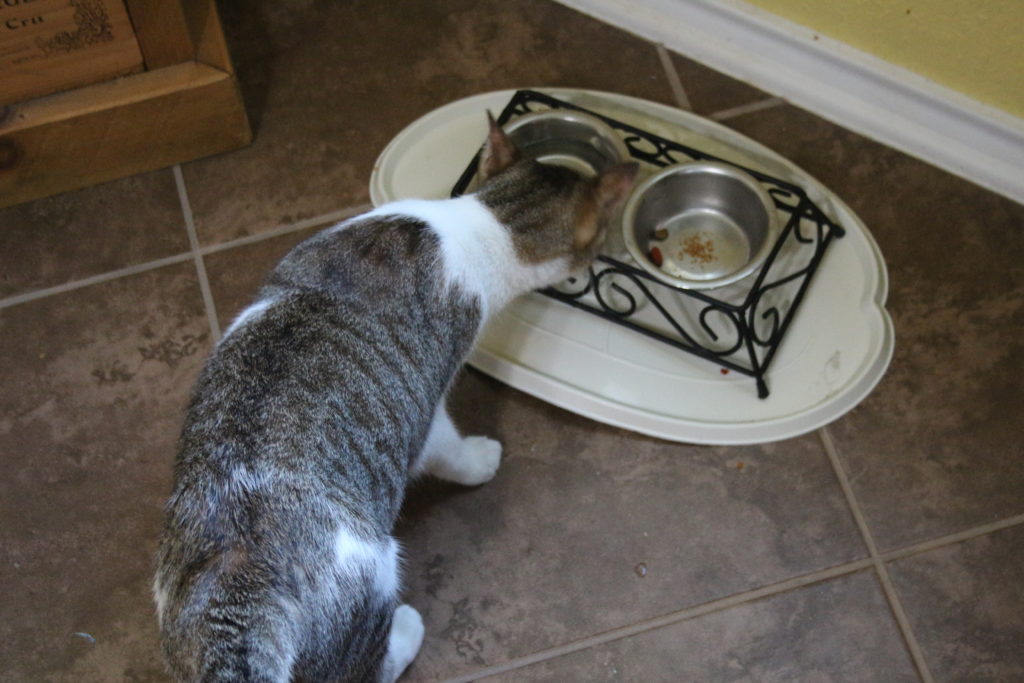 Hmmm…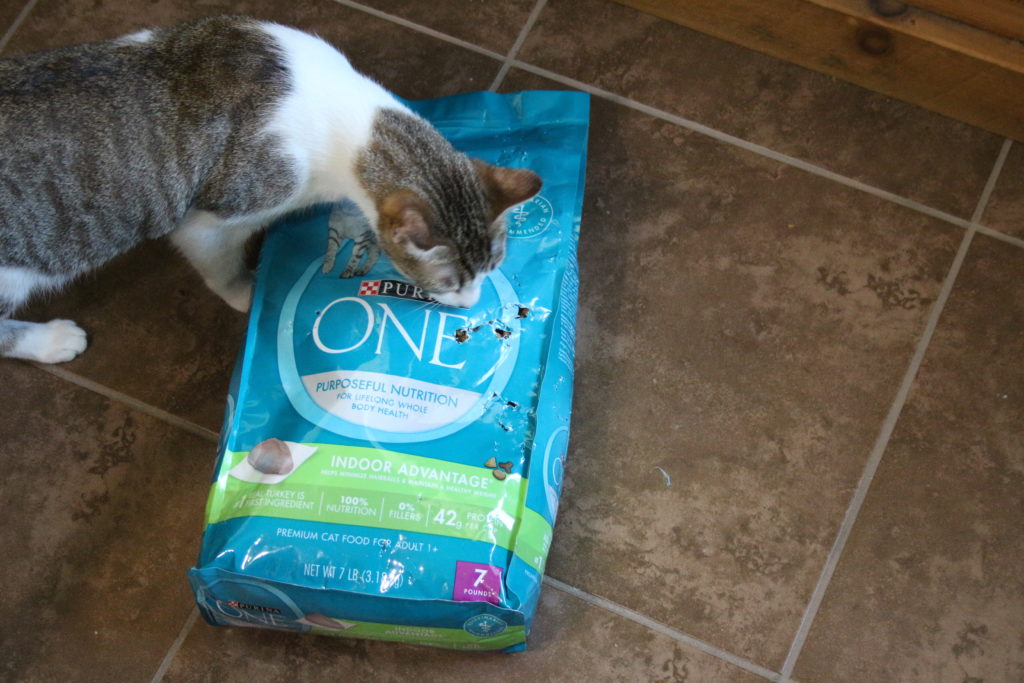 Good thing I know where to go to get more! PetSmart, of course!
PetSmart just opened down the street from our house and I am thrilled to see them moving into the neighborhood. PetSmart is a great place for cat people (okay, fine…it's a great place for dog people, too.) It's such a fun store. In addition to being the place to go to stock up on food, treats and pet supplies, it's really a great place to go to learn more about our cats and how to take great care of them. Purina®  has a wide variety of food, treats, and litter for your pet available at PetSmart, which helps take the mystery out of how to care for your cat and give them what they truly want.
If you like PetSmart as much as I do, you're going to want to get in on this action – a $10 PetSmart gift card when you purchase $40 in participating Purina®  products. Purina® and PetSmart are teaming up this Summer with their special Codeword promotion. It's super easy to take advantage of these sweet savings on your favorite Purina® products: spend $40 in participating Purina® products at PetSmart from June 1, 2017 – June 30, 2017 and upload your receipt to the Codeword redemption site before July 9, 2017. You will receive your $10 PetSmart gift card in the mail within 4-8 weeks.
You can redeem this offer as many times as you want on qualifying Purina® at PetSmart purchases of $40 or more made throughout the month of June. This is a great time to stock up. Also, the landing page for the Codeword promotion will offer some exclusive deals and savings on your favorite Purina®  products.  There is no limit on the number of gift cards you can receive. Winning!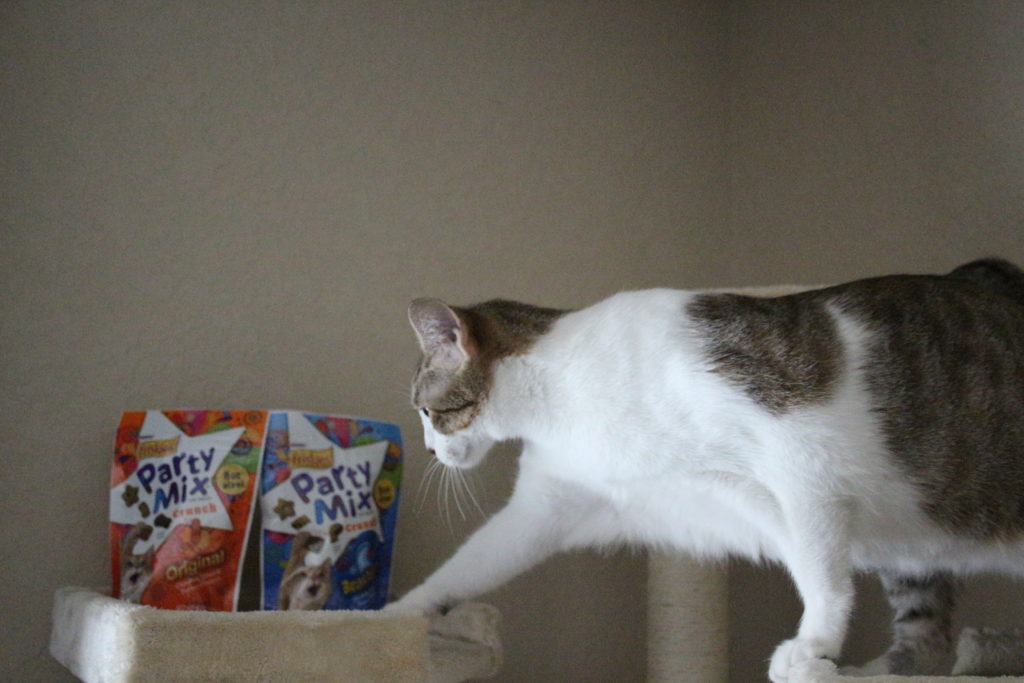 Even you dog people are included. Products include: Purina® Muse, Purina® ONE®, Purina® TIDY CATS® Litter, and Purina® Friskies® Party Mix, Purina® Dog Chow®, Purina® Beneful®, Purina® ONE®, Purina® Bella Small Dog Fodo and Purina® Beggin'
You might not be a cat person and that's okay. You don't have to be a cat person to realize how awesome we (and our feline sidekicks) are.
Don't forget to visit your local PetSmart during the month of June and stock up on your feline (or canine) friend's favorite Purina® products.