Six ways to get your kids interested in healthy eating
Six Ways to Get Your Kids Interested in Healthy Eating is post is written in partnership with the School Nutrition Association – SNA. The SNA has recently launched "Tray Talk" which is an initiative designed to help children make better snack and meal choices through education. Tray talk is an excellent resource for kids and parents and I'm excited to introduce it to you.
Seriously, how can it already be 2017?
Now that we've officially ushered in the New Year, we're seeing all that "new year, new you" stuff everywhere. You know, exercise programs, healthy eating plans, articles on mindfulness.
Also? That whole mindfulness thing eludes me…I'm just going to put that out there right now.
But.
As much as I say I'm no resolution-maker, the New Year causes me to turn my thoughts to how to better my health and eating habits. And, in spite of myself, I find myself vowing to eat less of this and more of that. To not feed my kids so much sugar. To pack better school lunches. To not call the pizza delivery guy in desperation at 7:05 p.m. because I'm tired and unorganized.
And then it came to me.
Instead of focusing on my health habits, why not put more effort towards instilling healthy habits in my kids? And yes, I know this starts with me. I can't be tearing into a bag of mini Snickers bars while telling my kids "Oh honey…that broccoli I gave you is every bit as yummy as mommy's chocolate." But why not put some of the responsibility for making healthy choices on them? Why not make a goal (and yes, I know goal is pretty much the same thing as resolutions) to teach your kids about healthy eating?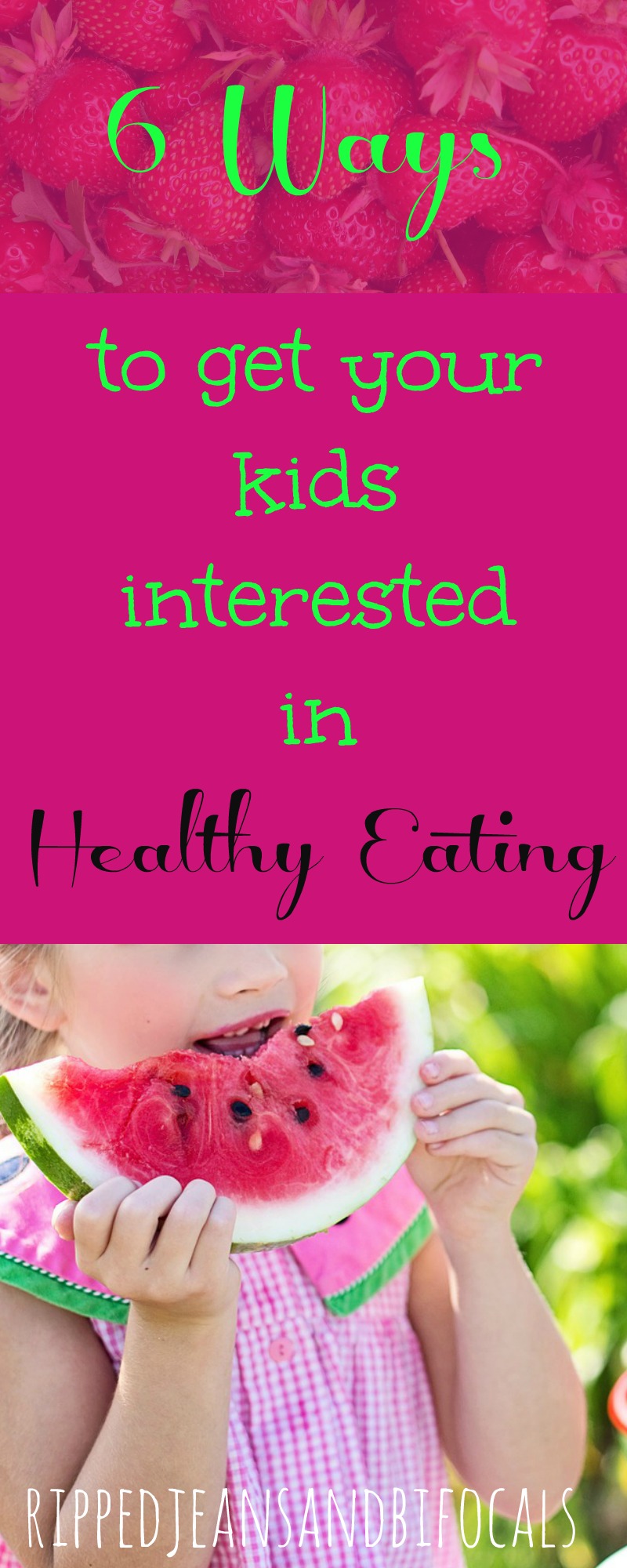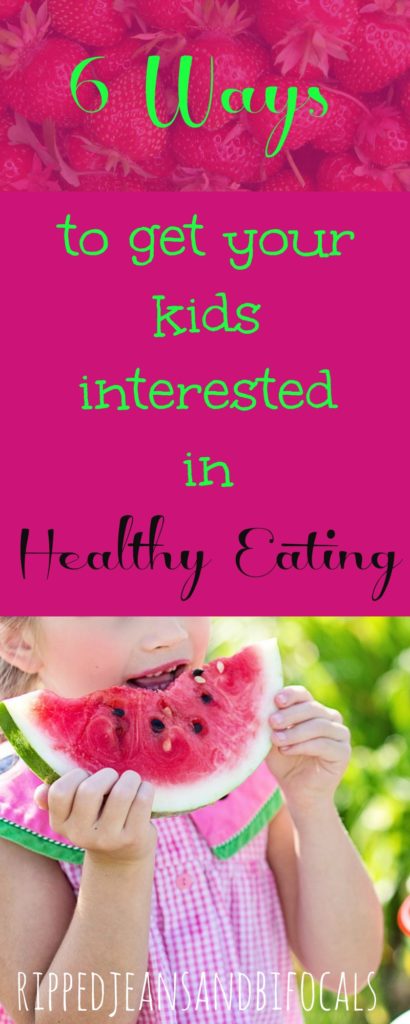 Here are a few ideas from Tray Talk to get your started:
1.Create a food kaleidoscope
Have you ever heard of "eating with your eyes?" Who wants to eat something that looks gross, right? Food has enormous visual appeal. Work to make colorful and bright foods enticing to your kids.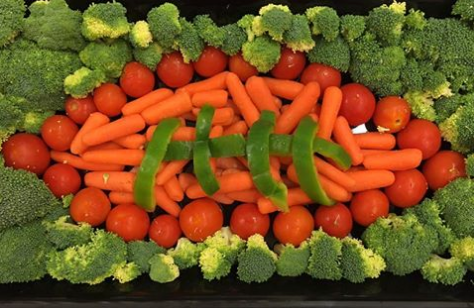 Good news here – food that is good for you is bright and colorful. Leafy greens, beautiful red and purple berries, vibrant orange carrots and peppers…when you put it like that, it makes things more appealing, doesn't it?
Think about it. "Why don't you decorate your plate with some of these colorful fruits and veggies" sounds way better than "Eat that salad because it's good for you."
2. Let kids make decisions
Admittedly, I plan our dinner menus, although I pay attention to requests. One of my kids is crazy for spaghetti and meatballs, and although I don't make it very often, I do try to work it in after he's mentioned it several different times.
I do give my kids choices for breakfasts and lunches, though. We have three standard breakfast choices at our house: oatmeal, omelets, or yogurt bowls.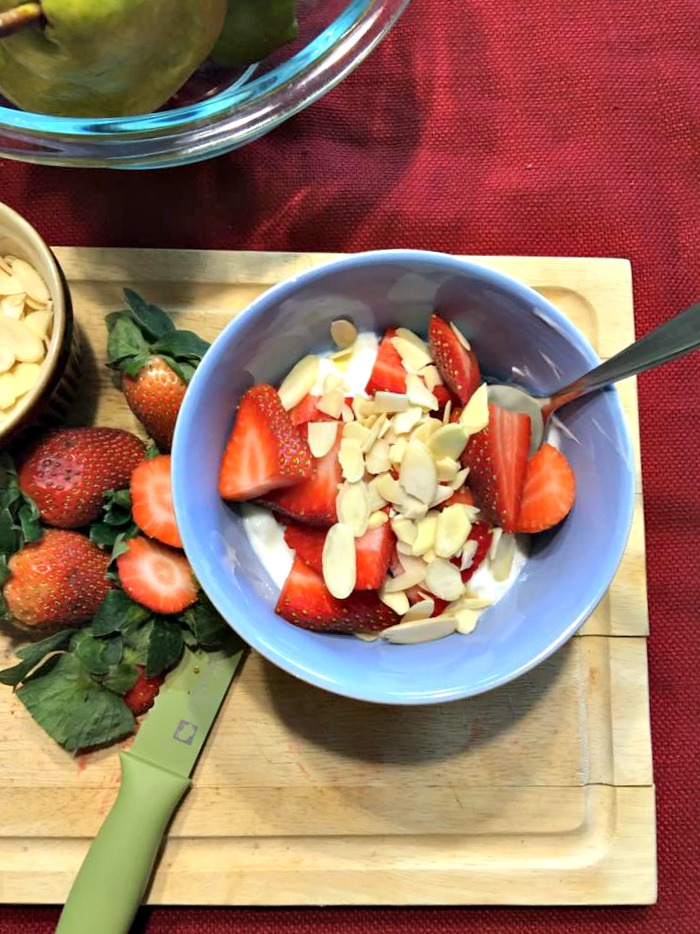 Pancakes, cinnamon rolls or bagels are weekend treats. I'll give my kids their breakfast choices as I'm cleaning the kitchen after dinner. This helps me plan for any prep work I need to do in the a.m. and keeps everyone's expectations in check, AKA nobody whines "but I wanted…" in the mornings. At least that's the idea.
Ditto for packed lunches. My kids aren't big sandwich eaters so we do soups and noodles in insulated bowls or salads with meat, cheese and eggs. Chicken salad or hummus with crackers or pretzels is usually a hit. If I'm in a hurry, cubes of meat and cheese with fruits and veggies are easy to throw together, and no, I don't do those fancy bento boxes. I try to make sure all of our packed lunches have a substantial protein and something that my kids really like, like a small bag of chips or cookies. Balance, people.
My kids buy their lunches from the school cafeteria about once a week and consider it a treat. We don't qualify for free meals through the National School Lunch Program (NSLP) and I know we're very fortunate in that respect but as a member of my community, I feel it's my responsibility to know my way around the lunchroom at my kids' school. Did you know that the federally funded NSLP provides low-cost and free lunches to over 30.5 million children daily? This is the total number of meals served to students daily, so you child participating once a week would be included within this figure. That's a lot of lunches! There's also the School Breakfast Program (SBP) designed to ensure all children have access to a well-balanced breakfast. This promotes those healthy eating habits and gets those little brains ready to learn.
I'm happy to see what the SNA is doing to teach kids (and their parents) about healthy food choices and learning about the NSLP and the SBP has motivated me to become more plugged in to what's going on at our school. It's easy to hide in our bubble and focus only on what's happening in our family but that's not the right answer.
3. Just try it
One of my kids is anything but an adventurous eater. If we fed him nothing but noodles, Ritz crackers, grapes and cheese sticks, he'd be one happy little dude. If you introduce a plate of unfamiliar food to a kid like this, he'll to turn up his nose and declare it lumpy, slimy, grainy, or my favorite, disgusting.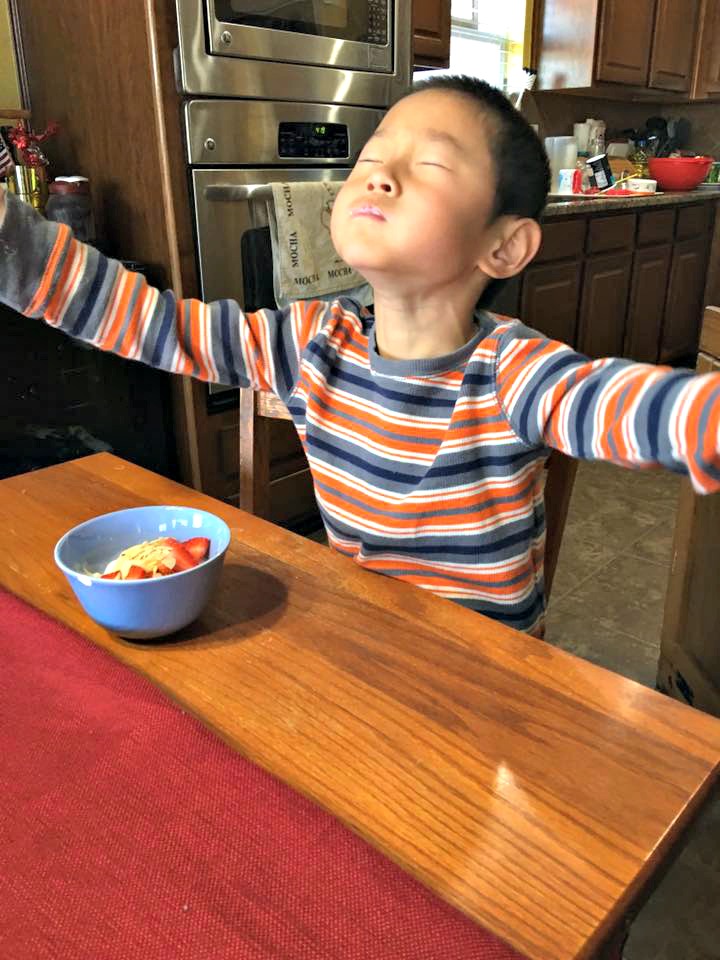 If you have a kid like this, try to get them to branch out a little at a time. Providing one-bite of new foods alongside familiar favorites may ease them out of their comfort zone. Reinforce the importance of trying new things and if your kids don't like them, move on. But, taste buds and preferences change over time so don't be afraid to reintroduce foods.
4. Dip & Dunk
Sauces and dips just make food more fun. I can get my kids to eat most things if I offer low-fat ranch or marinara to dunk it in. Experiment with different dips and sauces. Boring celery tastes pretty good when you dip it in some delicious hummus and strawberry yogurt or almond butter make great dipping sauce for apple slices. Both hummus, nut butters and yogurt are great sources of protein.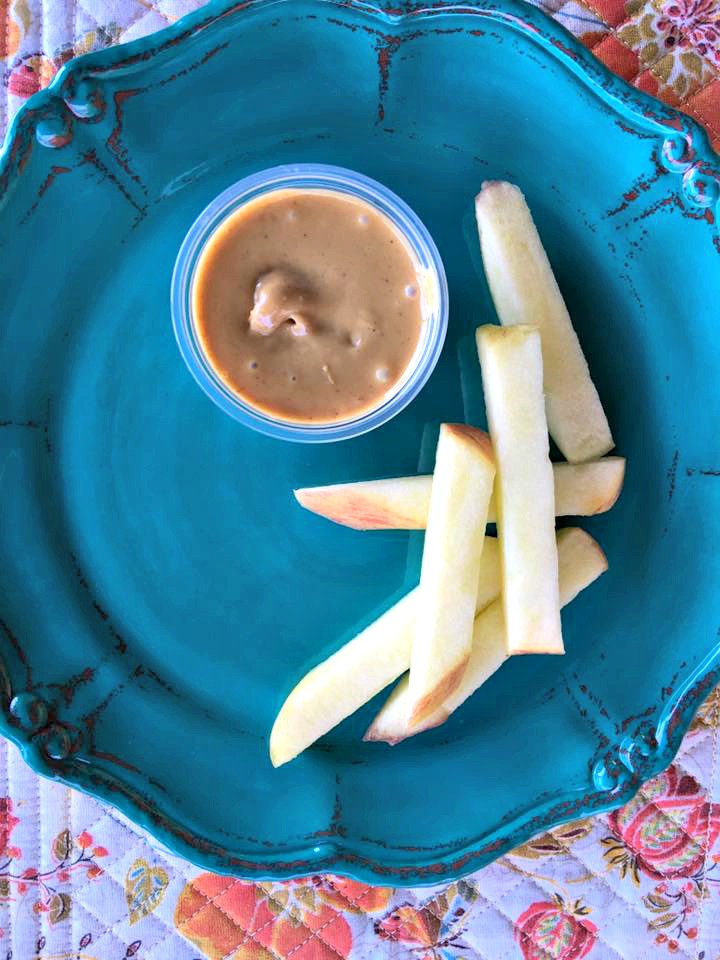 Bonus points if your kids get their own individual ramekin. Sometimes it's the small things.
5. Traveling taste buds
We always make encourage our kids to try something from the local area when we go somewhere, even if it's just a bite. You don't have to leave your home to enjoy foods from other countries and cultures, though. Tasting foods from other countries and cultures is a fun way to get ready for a trip, learn about a holiday or enhance what kids are learning at school. Right now, we're gearing up for Chinese New Year.
We have our old favorites and are looking forward to adding more things to the mix. If you don't celebrate Chinese (Lunar) New Year, this is your chance to let your taste buds travel!
6. Train mini chefs
My kids are at the age where they really want to help in the kitchen, and as much as I just want to shoo them out so I can get on with things, I let them help as much as possible. Younger kids can measure and mix ingredients and older kids can do simple chopping and slicing, with proper adult supervision, of course. Older kids can also sift through your recipe books or Pinterest for new ideas and help meal plan.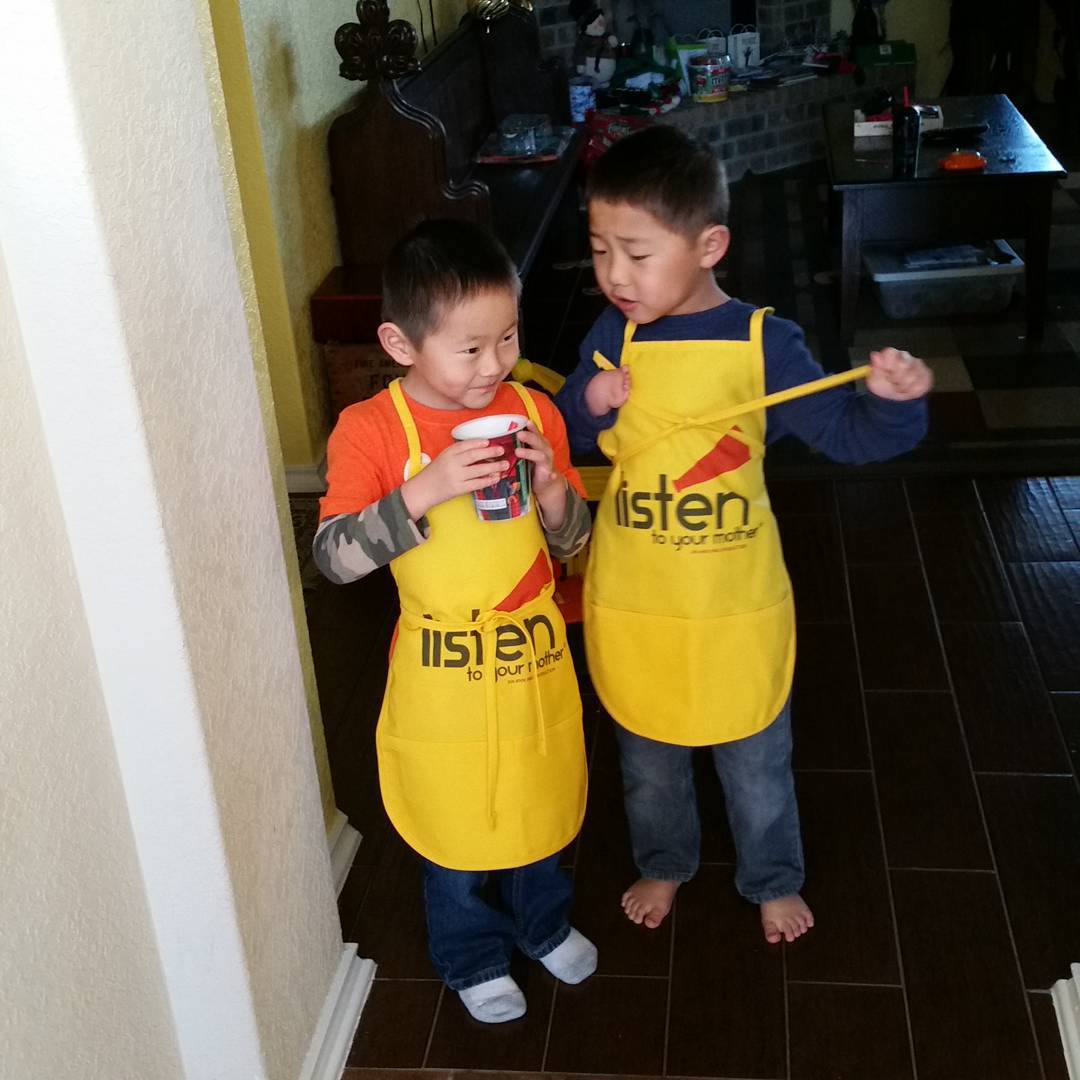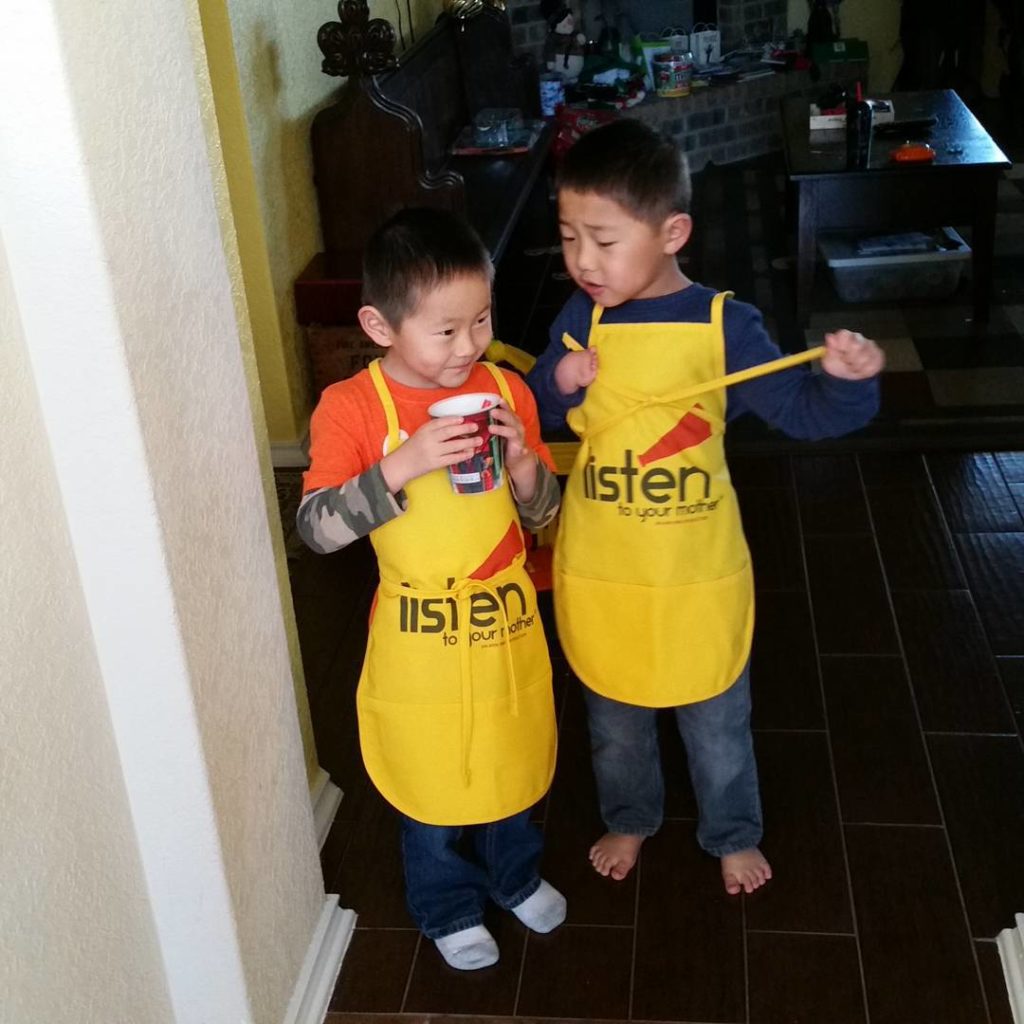 Letting your kids help in the kitchen will make it take longer to get food on the table but the long-term impacts pay dividends. They'll learn their way around the kitchen, learn what's actually in their food and why that matters and bonus: you get to spend time with them. And come on. No one wants to admit they've raised that clueless young man who stares blankly at the stove in his first apartment wondering what it does.
If you want to learn more about nutrition in our schools, check out Tray Talk, a national, non-profit professional organization representing 55,000 school nutrition professionals across the country. I received compensation for this sponsored post but all opinions and stories (like that thing I wrote about the 7:05 call of desperation to the pizza delivery guy and the fact that one of my kids only likes four foods) are mine.
Check out Tray Talk on Facebook!
Thank you so much for reading. A vote on Top Mommy Blogs helps my site a ton. It's super easy & one click helps me to be able to continue to bring you great content. Totally non-spammy…I promise!