Why you need to plan your winter vacation right now
(This post may contain affiliate links. Read my full disclosure.)
Daylight savings time always messes me up. Even though we get that extra hour in the fall, I think fall daylight savings time has a more negative effect on me than springing forward. I've just gotten into the swing of things with our fall routine. Back-to-school always discombobulates me and it really did a number on me this year since our summer travels were so amazing…I wasn't ready for those lazy summer days to end. I've only just started feeling like I'm not the most disorganized parent at my kids' school (even though there's a fair possibility I am just that) and WHAM. That time change hits. The shorter days have been slowly creeping up on me. Just last week, I realized that it's dark when we get up in the morning (nothing makes it harder to get out of bed than your alarm going off in the middle of the night) and barely light when I walk my kids to school. So, I decided to plan a winter vacation. It gives me something to look forward to and takes me mind off those daylight savings/shorter days doldrums. Here's why you should plan your winter vacation right now.
This post is written in collaboration with HomeAway and VRBO. All opinions are mine.
Why you should plan your winter vacation right now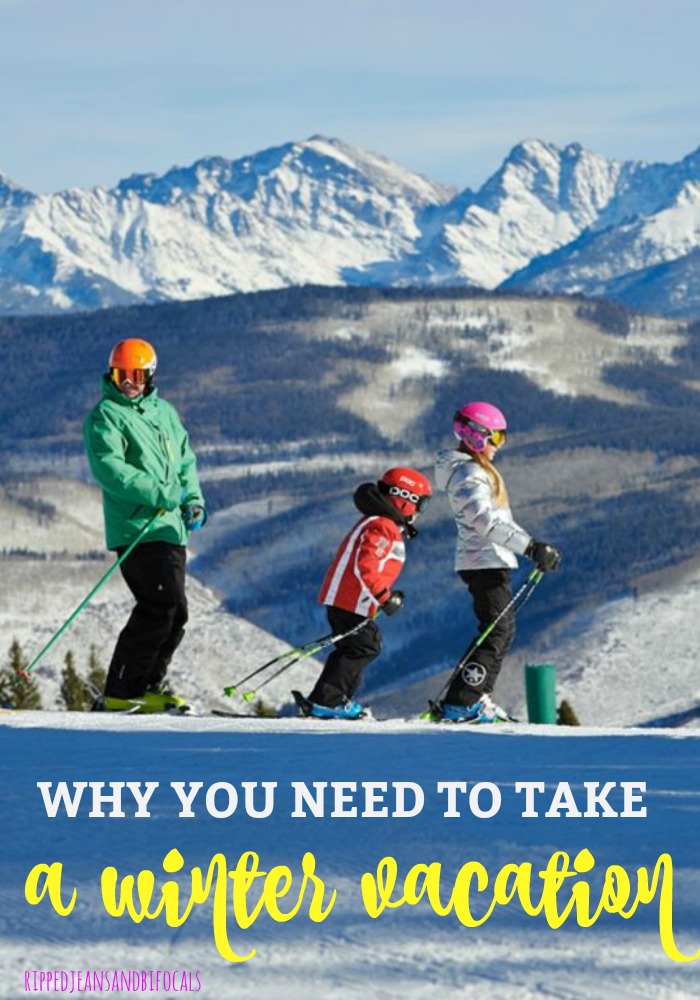 [Tweet "Plan your winter vacation with @HomeAway and VRBO"]
Take advantage of your kids' time off from school
I try to minimize the amount of time my kids miss school, which means I know exactly how many days they are allowed to miss per semester and order them not to get sick. Whole other story, I do allow my kids to miss school for certain travel opportunities. As a travel writer, I get some opportunities the average Jane might not have and if that can result in an outside the classroom learning experience for my kids, we take it. The teachers don't always see things my way and your philosophy may differ on pulling your kids out of school for trips so scheduling vacation during your kids' winter break? Perfect solution.
Great deals are out there
If you're looking at traveling in the "off season" you might snag some great deals and enjoy a less crowded environment. We love checking out all the unique places to stay on the HomeAway and VRBO websites.
Are you seeking to escape the cold and put your toes in the sand someplace warm and tropical? HomeAway/VRBO can hook you up. Popular destinations are Hawaii, Southern Florida (Fort Meyers, Naples, Florida Keys, Miami), San Diego and Los Angeles.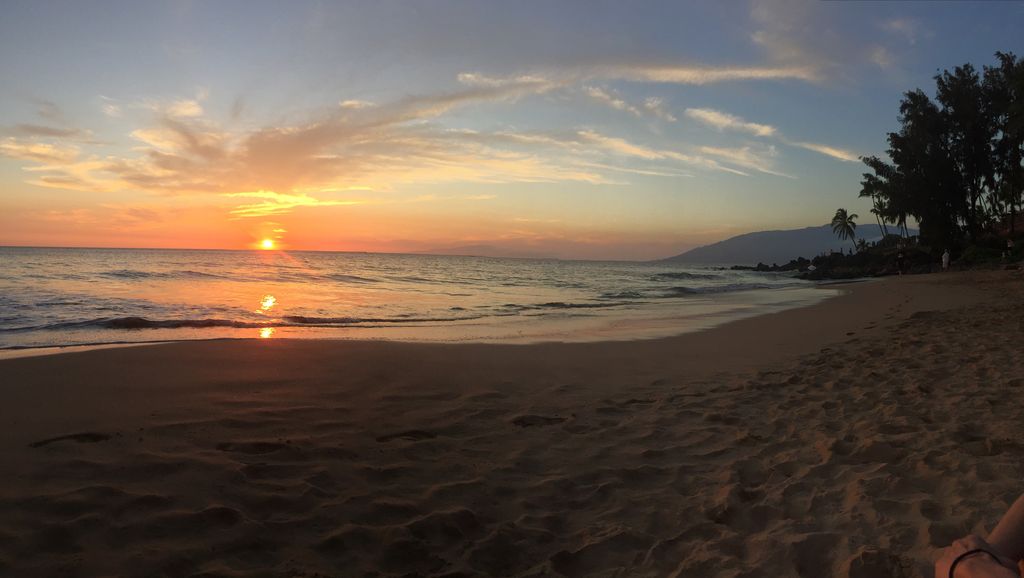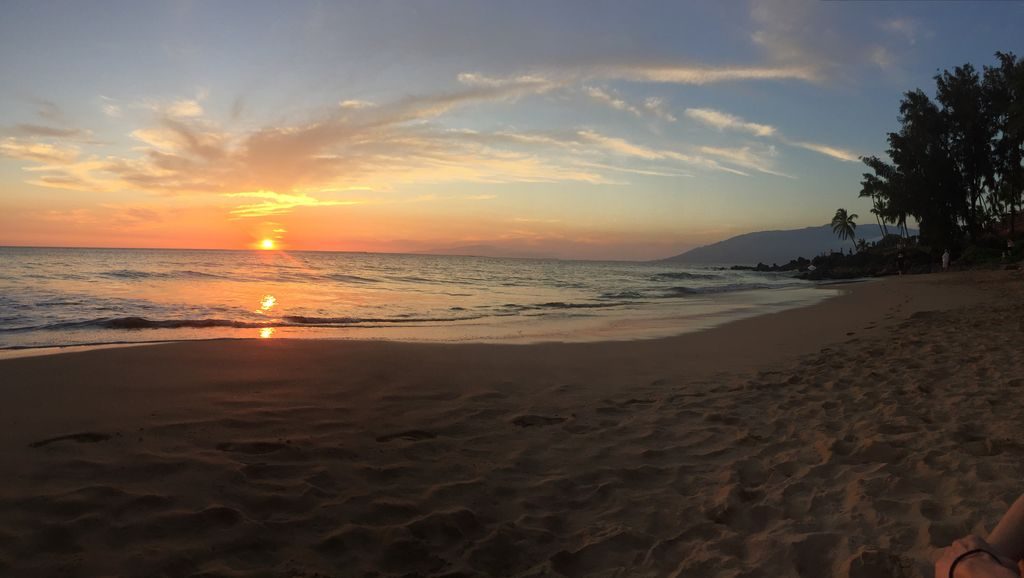 If you're looking to hit the slopes (and for me, that means wearing cute ski clothes and drinking hot buttered rum while watching the snowfall from the window), HomeAway/VRBO have properties in Breckenridge, Park City, Vail, Gatlinburg, Squaw Valley, South Lake Tahoe and San Bernardino and more. I mean…why crowd your fam into a hotel room when you can have a condo or a chalet for about the same price?
See the snow
We live in a perpetually warm climate and my kids are always asking when it's going to snow. I tell them it doesn't snow in Texas and Mother Nature made a liar out of me in 2017 by gifting us with a beautiful (albeit very brief) snowfall in early December. Wish me luck in explaining that was a weather fluke that's happened about four times in my lifetime.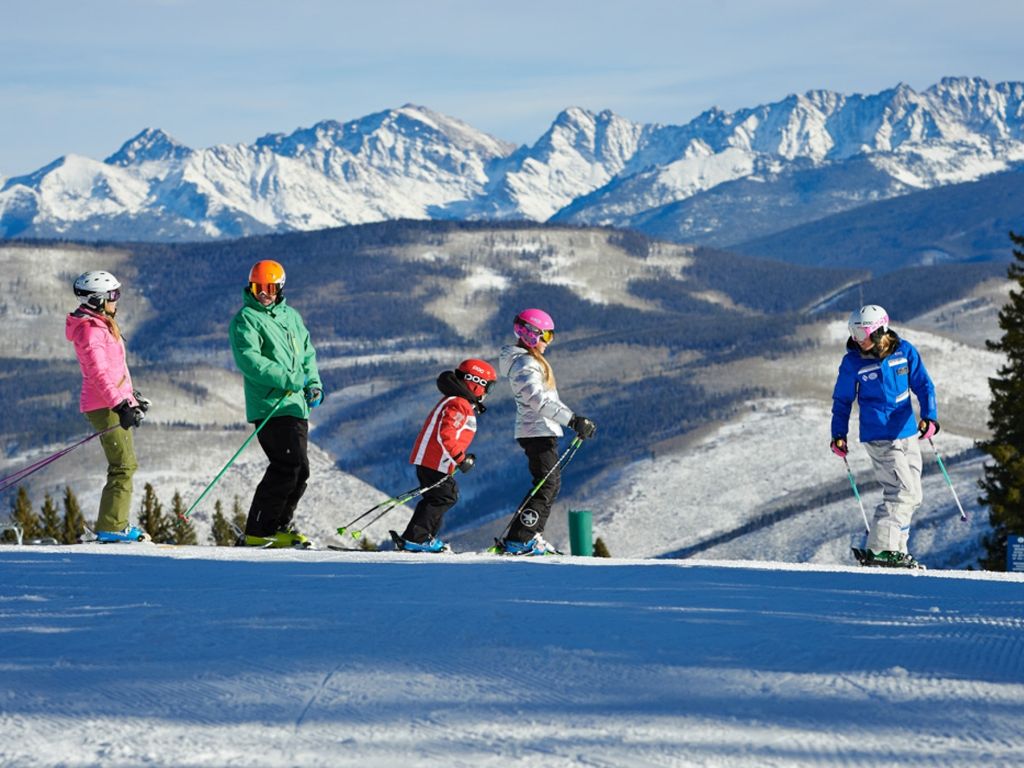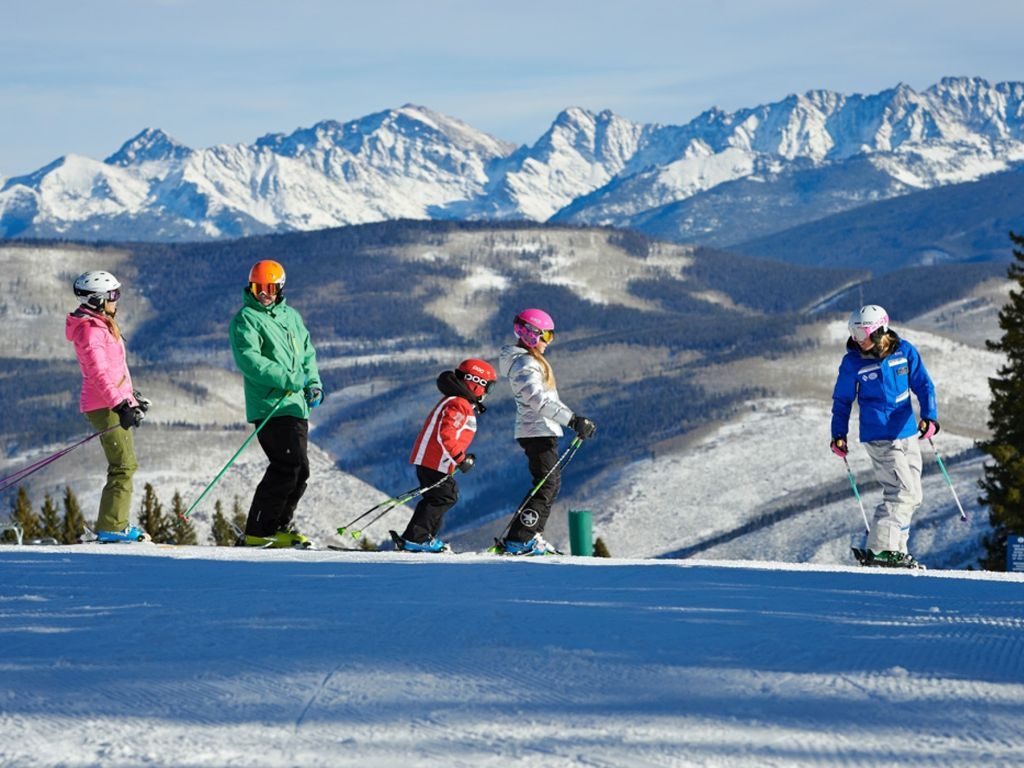 If you live in a warm climate and want to have that snow bunny experience, winter travel is for you.
Because HomeAway and VRBO have a great deal for you
Did you know mid-late October is HomeAway's busiest time to book holiday/ski rentals? Yep. It is and you just might be behind the power curve.
VRBO is launching a once-in-a-lifetime sweepstakes called "Win he Mountain" offering one lucky group of 20 a private mountain ski experience. Winners will have this mountain all the themselves for a whole day plus a 3-night stay and a travel stipend. Yes, please!
VRBO partnered with Eagle Point Resort in Beaver, Utah to offer the ultimate prize package including private ski instruction, a $5,000 travel stipend and a three-night stay in a luxurious cabin close to the resort. Who wants to go to Beaver, Utah?
You can find all the details here. Entering is really easy.
Need more incentive to enter? This is the cabin you'd be staying in: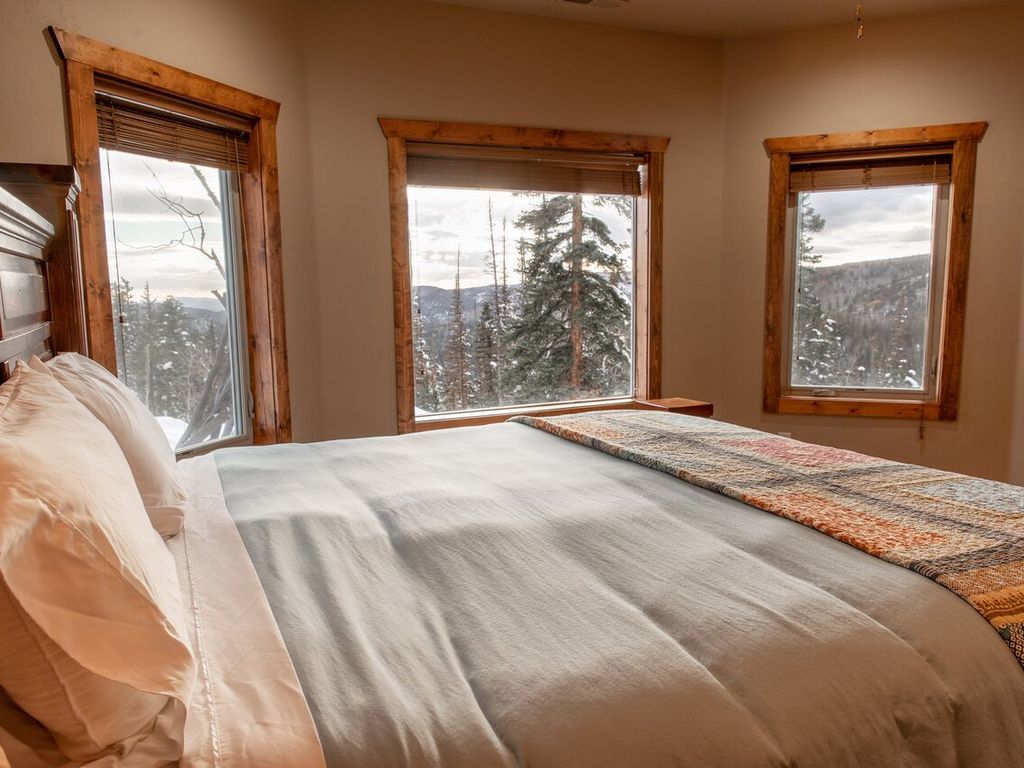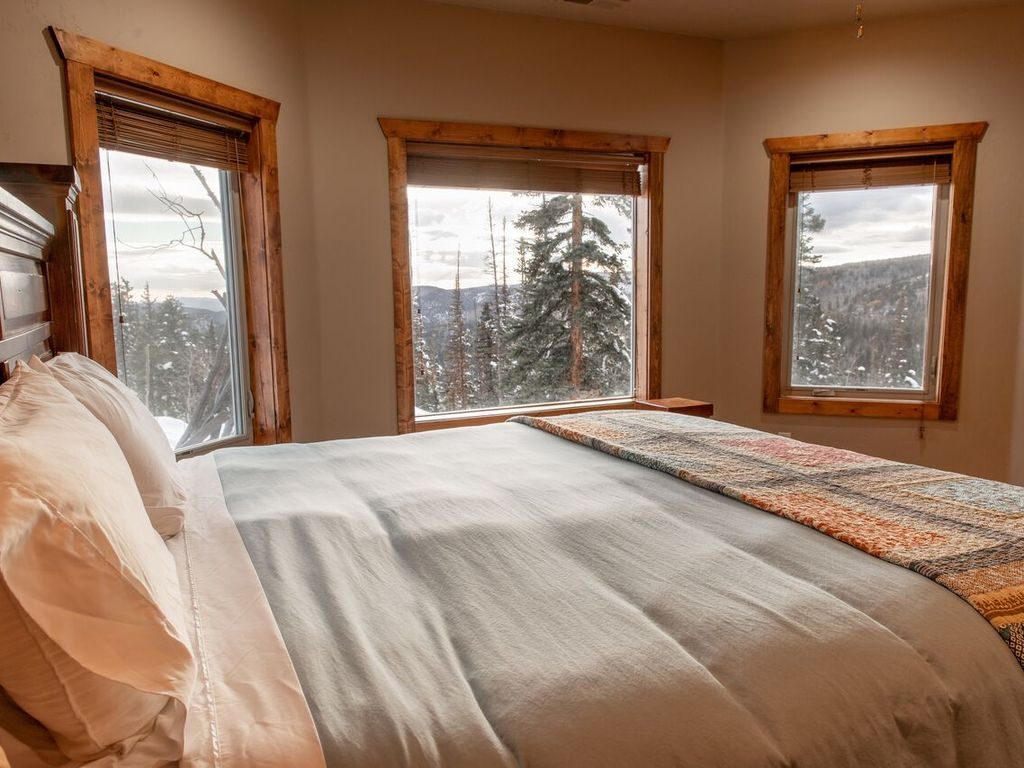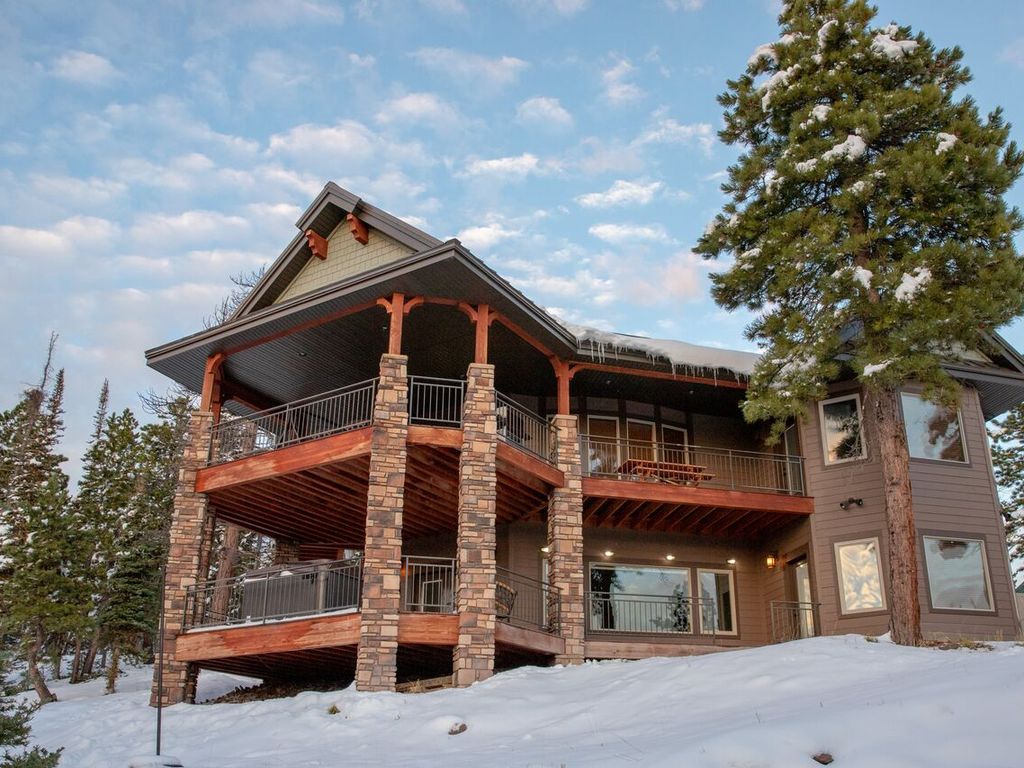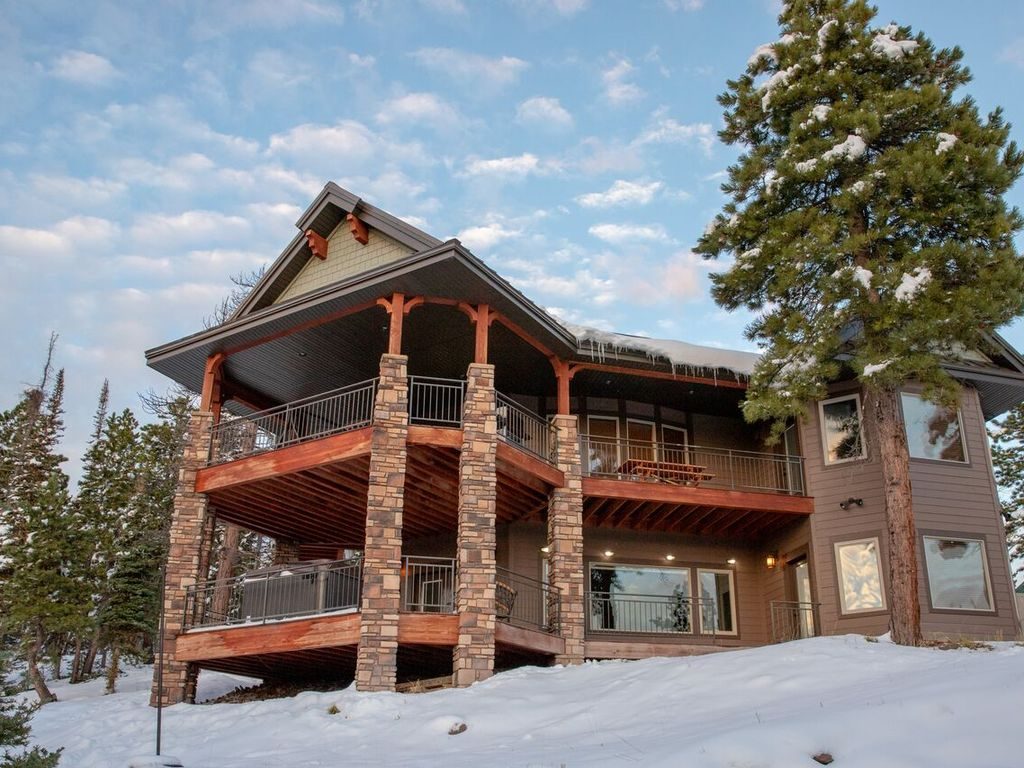 Staying in a vacation rental is awesome
Don't get me wrong…I do like me a nice, luxury hotel. But, when I travel with family, hotel life can get a little old after the first two or three days. A vacation rental gives you some room to spread out (AKA room to get away from your kids, there I said it) and…well, relax, which is what you are supposed to do on vacation, right?
Room to spread out after a day on the slopes, beaches or hiking trails is a pretty sweet thing, and although I enjoy eating out while traveling, my wallet (not to mention my waistline) don't always agree that restaurants three times a day are a good thing. I'm not a big fan of cooking while I'm on vacation but a kitchen to throw together a simple breakfast or sandwiches is pretty darn convenient. Many units have outdoor living spaces and barbecue grills, which is a much more relaxing way for my family to end a vacation day than waiting to be served in a restaurant with cranky kids (and probably a cranky mom, let's be real.)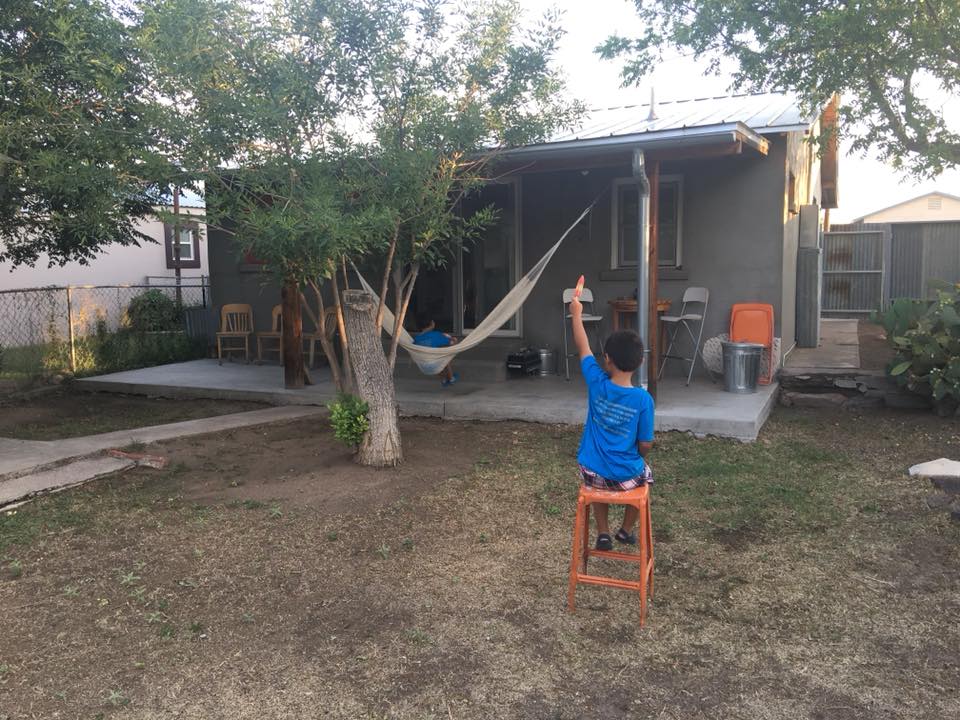 If you have a large family or are vacation with an extended family or friends, you need to check out HomeAway and VRBO and see all they have to offer. Vacation rentals provide superior value over hotels, letting groups and families spend less and enjoy more space and privacy for a truly memorable experience. You can't really have an impromptu party for a group of people in a standard size hotel room. The average vacation rental home is 1,500 square feet, almost six times the size of the average hotel room (330 sq. ft.). Extra bedrooms mean more room for additional friends or family, making the trip more affordable for everyone by splitting costs.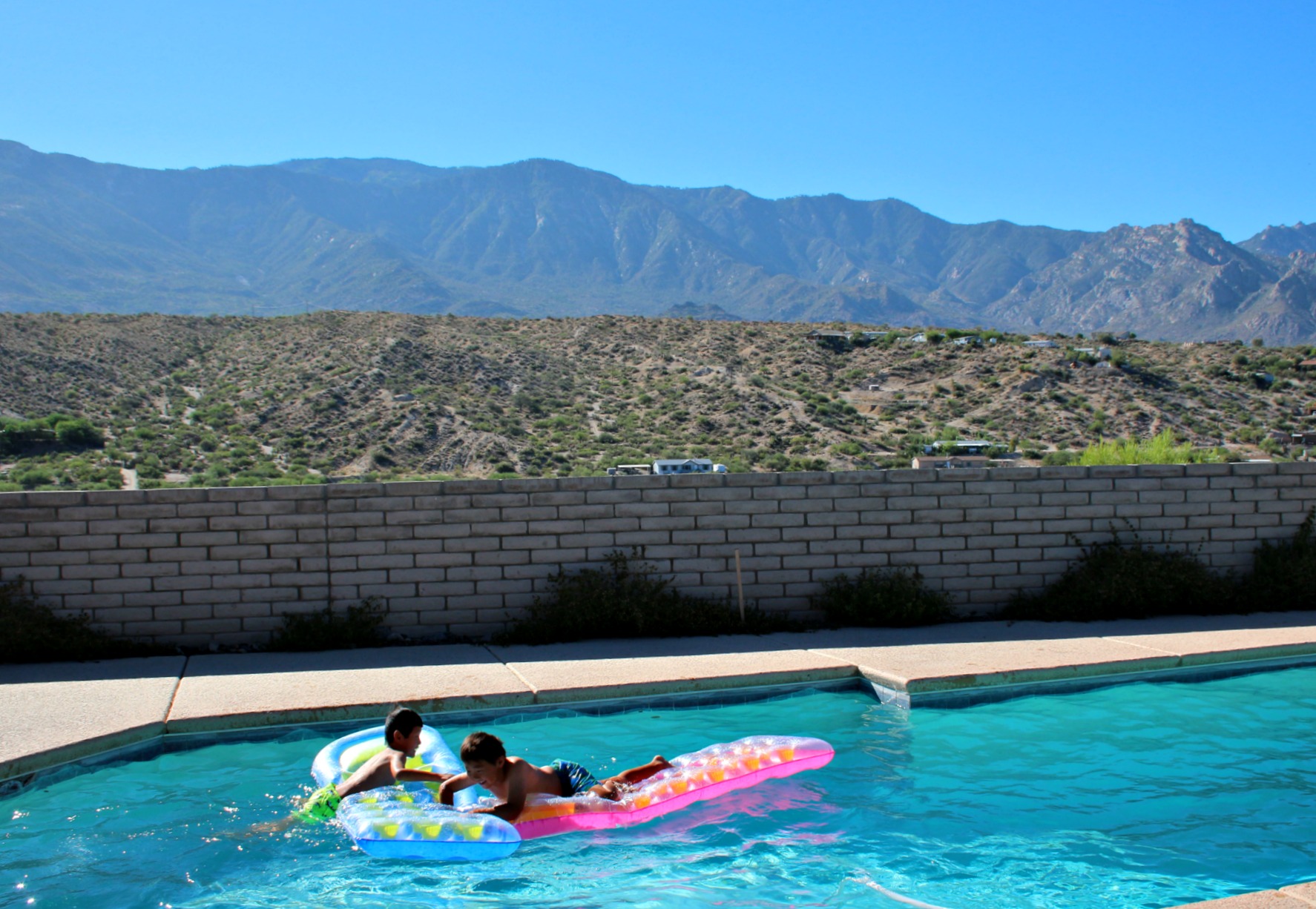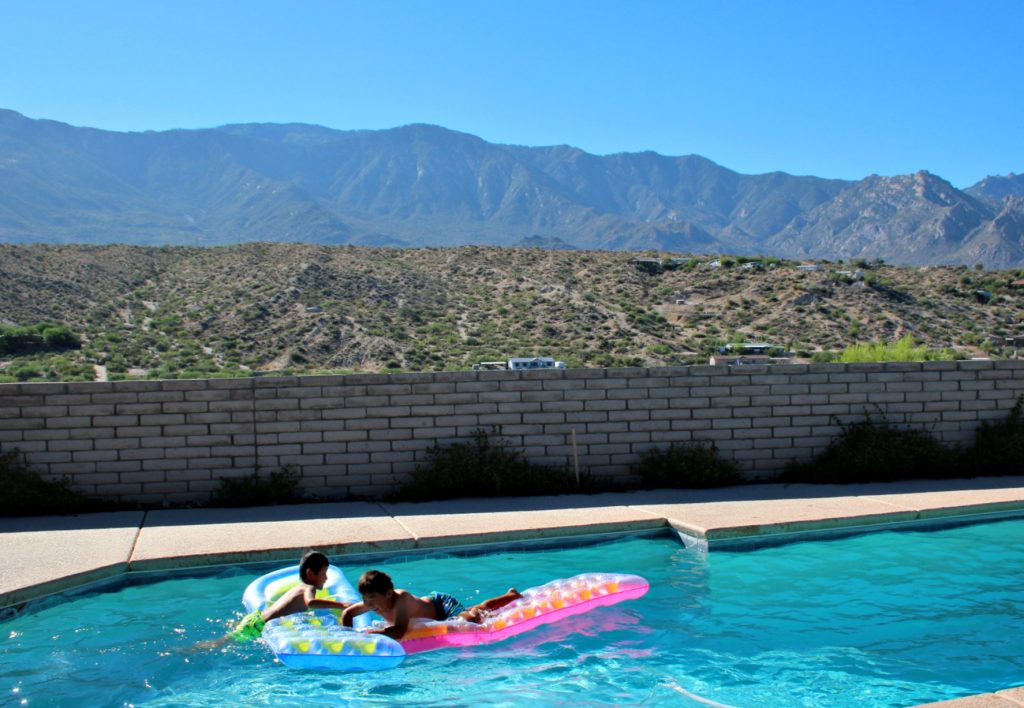 We have stayed in three very different and unique vacation rentals with HomeAway: a spacious three-bedroom house tucked away in Arizona's Catalina Mountains with a private pool, a quirky artist's cottage in Marfa, Texas and an apartment in New York City, just a few blocks away from the theater district.
We're planning our own winter vacation for mid-January, which I think is a great time to go. Our kids have a long weekend that we might extend to go somewhere…we haven't decided where yet. We do love hiking in the desert and might the winter is a great time to take advantage of those cooler temperatures in the Southwestern U.S. I can't decide where but I have been doing a lot of scoping on HomeAway and VRBO. They certainly don't make it easy to decide but they definitely have everything we want. The trouble is picking just one place. Check it out for yourself and plan a winter vacation.
Don't forget to enter the sweepstakes!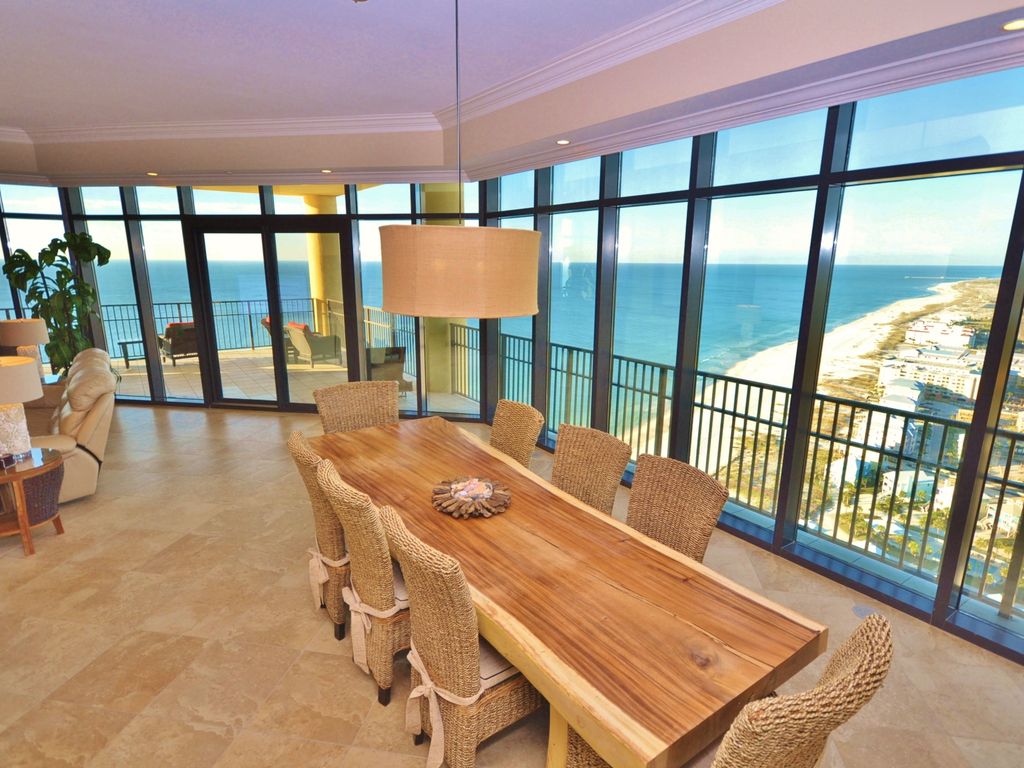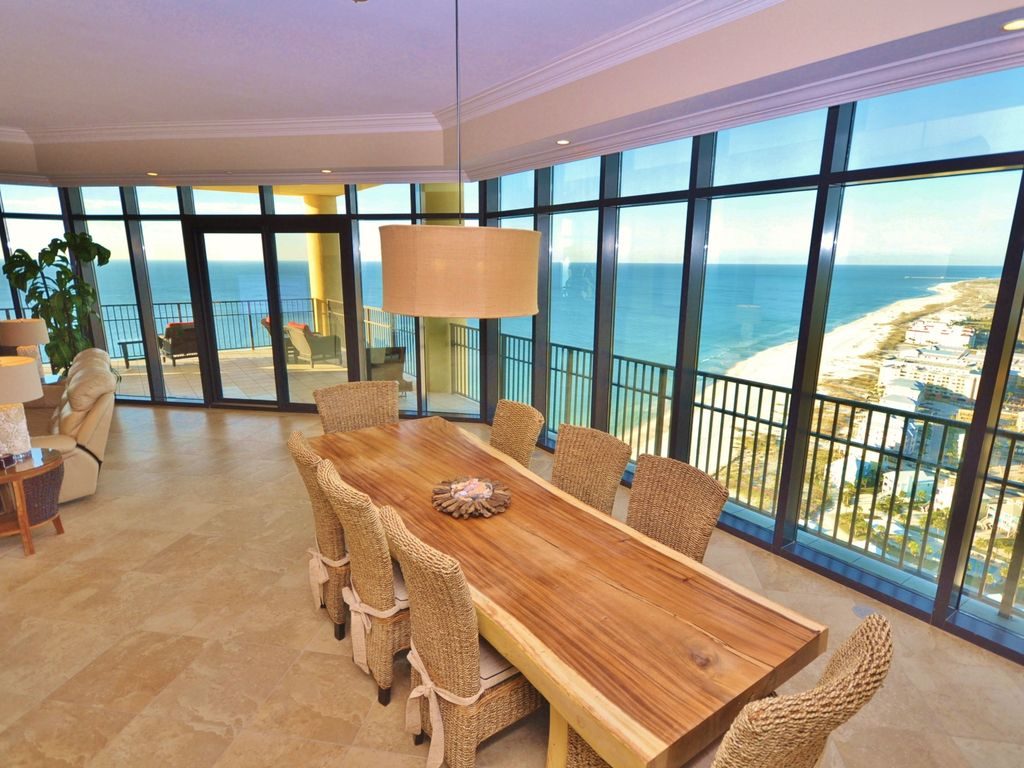 You might also like:
Fun things to do in Alpine and Marfa