Things to do in Gulf Shores AL besides go to the beach
(This post may contain affiliate links. Read my full disclosure.)
Gulf Shores and neighboring Orange Beach AL are known for their family-friendly white sand beaches and beach time is what most vacationers have in mind when they plan a trip to this area. However, enjoying the beach isn't the only thing to do there. Here are eight things to do in Gulf Shores AL besides go to the beach.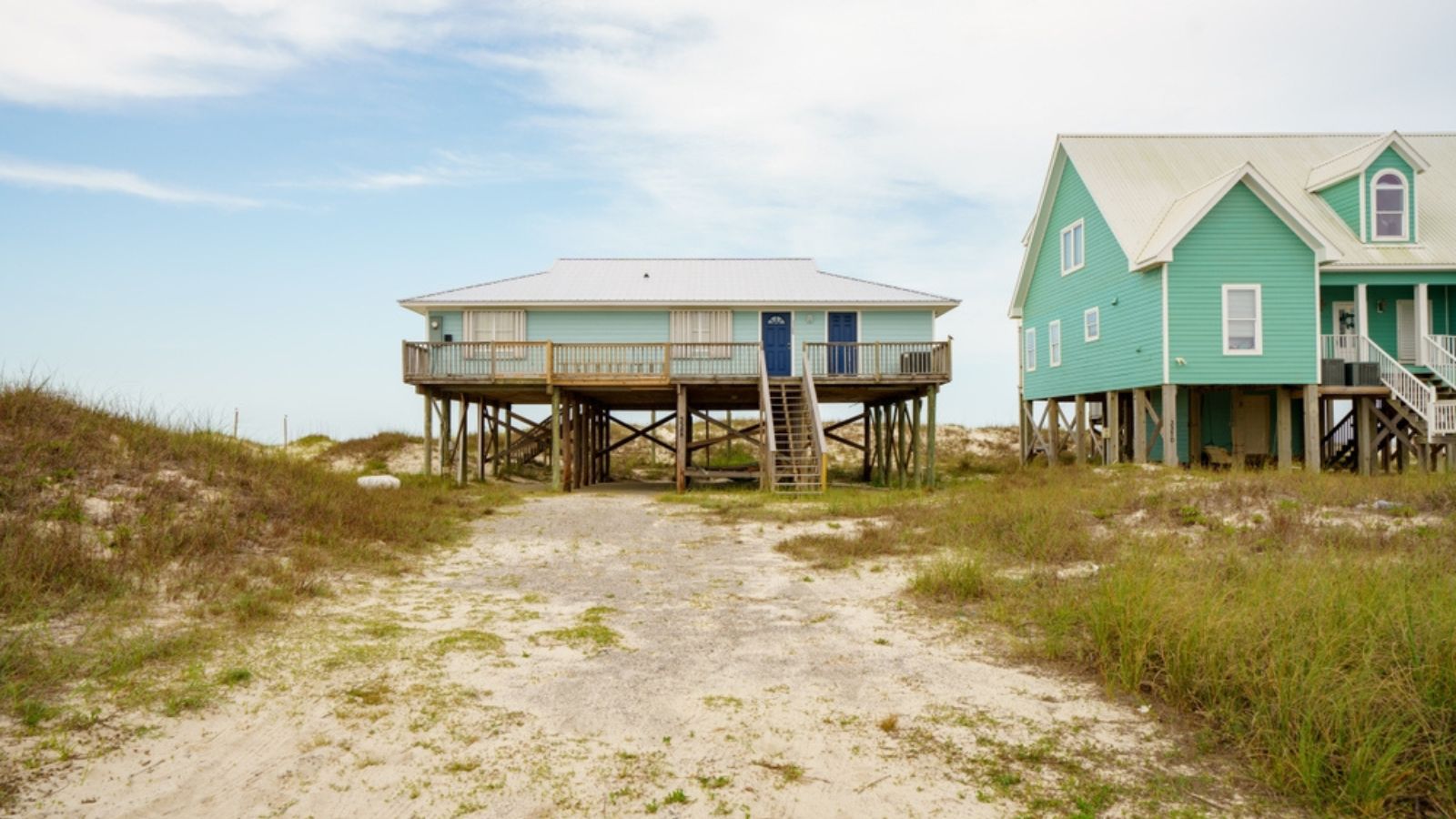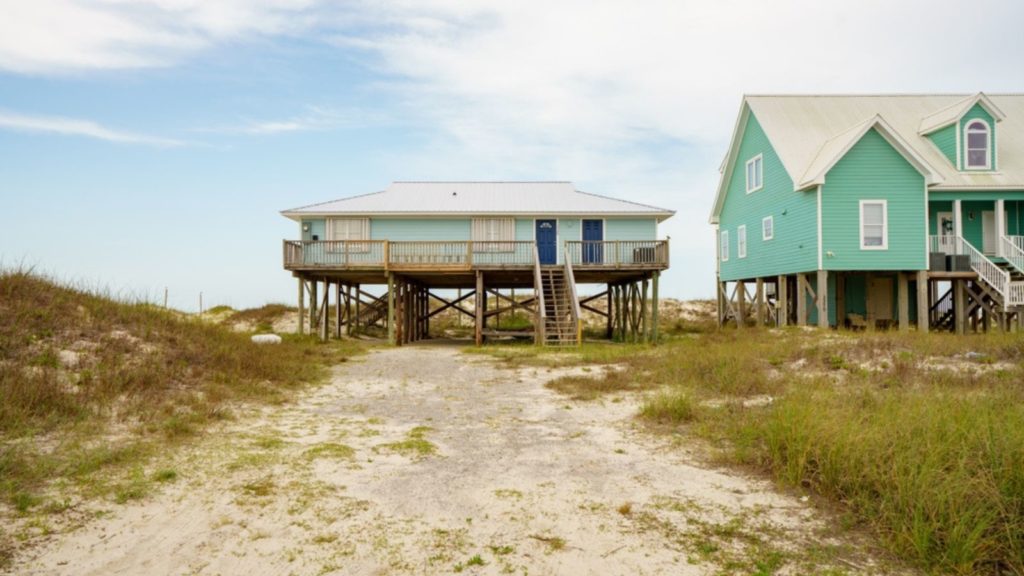 Things to do in Gulf Shores AL besides go to the beach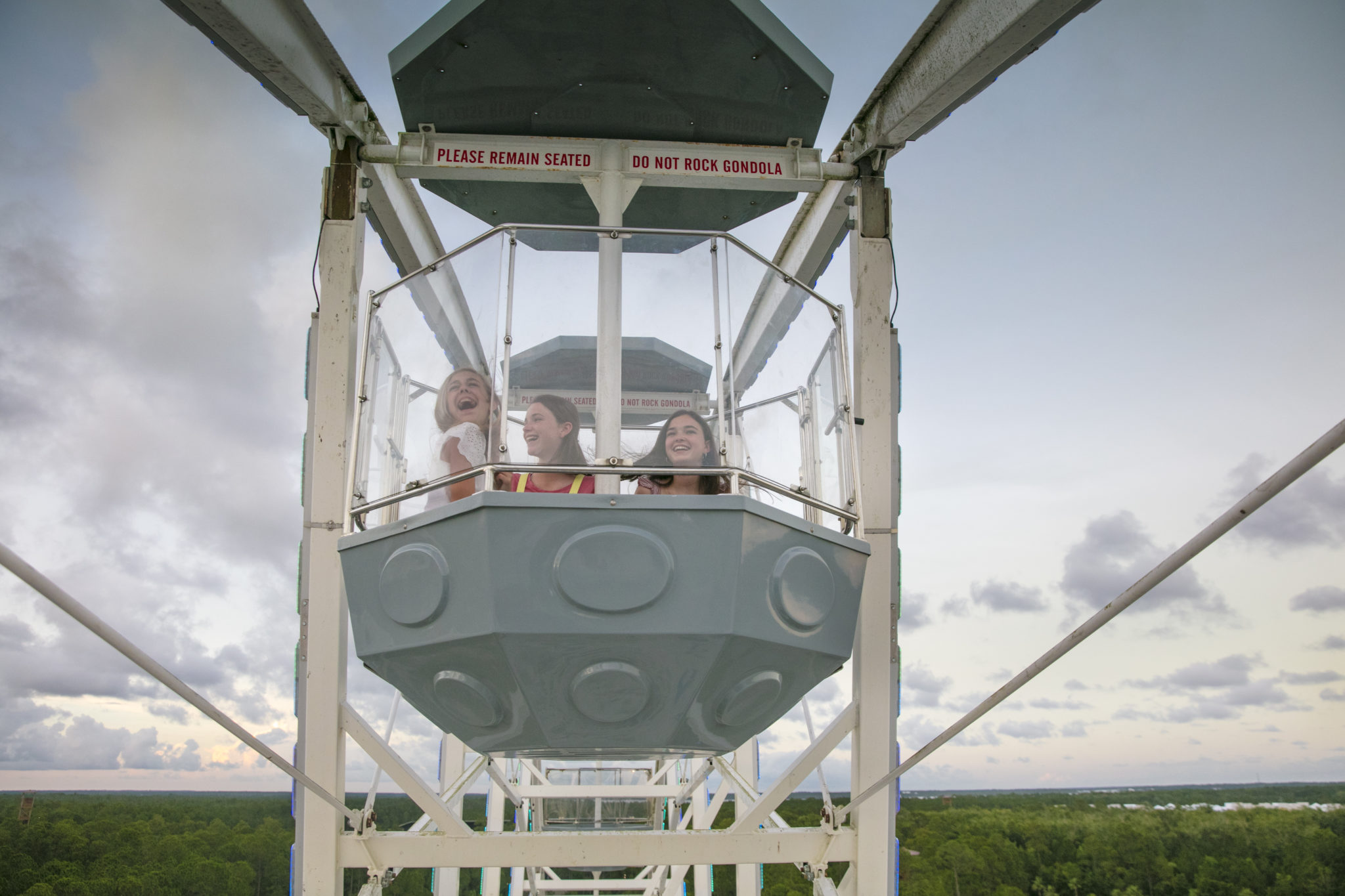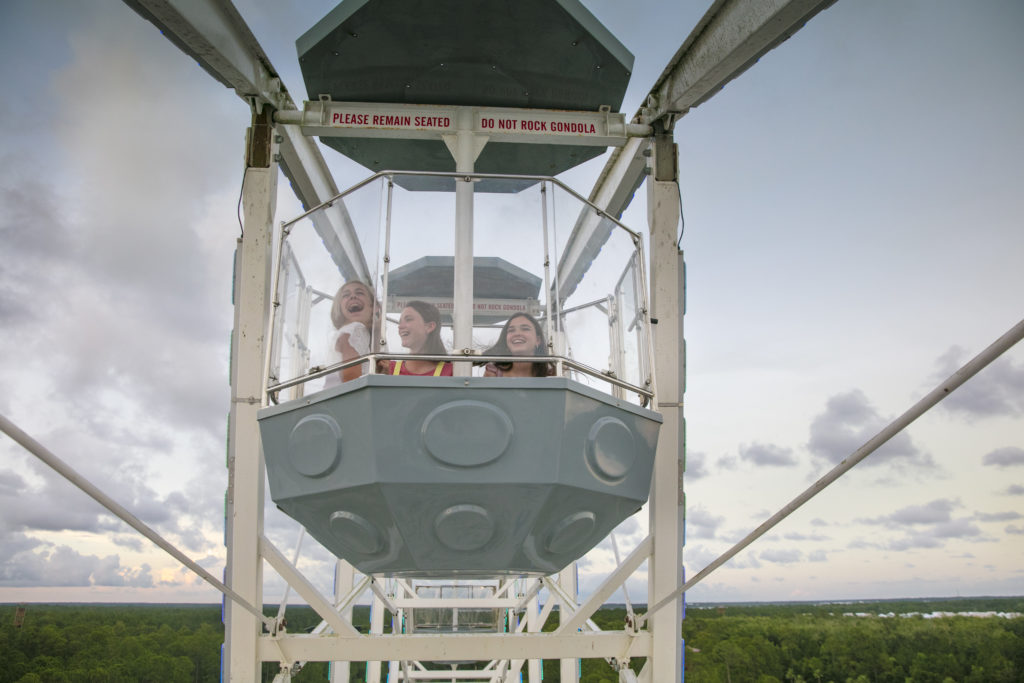 1. Historic Fort Morgan
Visiting Historic Fort Morgan is a great way to learn the history of Gulf Shores. This National Historical Landmark is a former outpost, located 22 miles west of Gulf Shores, where soldiers protected and watched over Mobile Bay. The fort was active during the Civil War, the Spanish-American War, World War I, and World War II.
Fort Morgan was designed to control the main ship channel into Mobile Bay. The star shape of Fort Morgan allowed its defenders to bring a heavy concentration of artillery fire on an enemy fleet as it approached the fort and moved into the bay. The fort was also designed with extensive land defenses to enable it to withstand a siege.
I recommend allowing at least an hour to explore Fort Morgan. Some of the stairs to the viewing points on top of the fort are quite steep so if you have very small kids or experience any mobility issues, fully exploring the fort might not be the best fit. There is quite a bit of outdoor space to explore and the beach is great for walking or shelling. Swimming isn't prohibited, according to signage, but this isn't the area's best beach for swimming.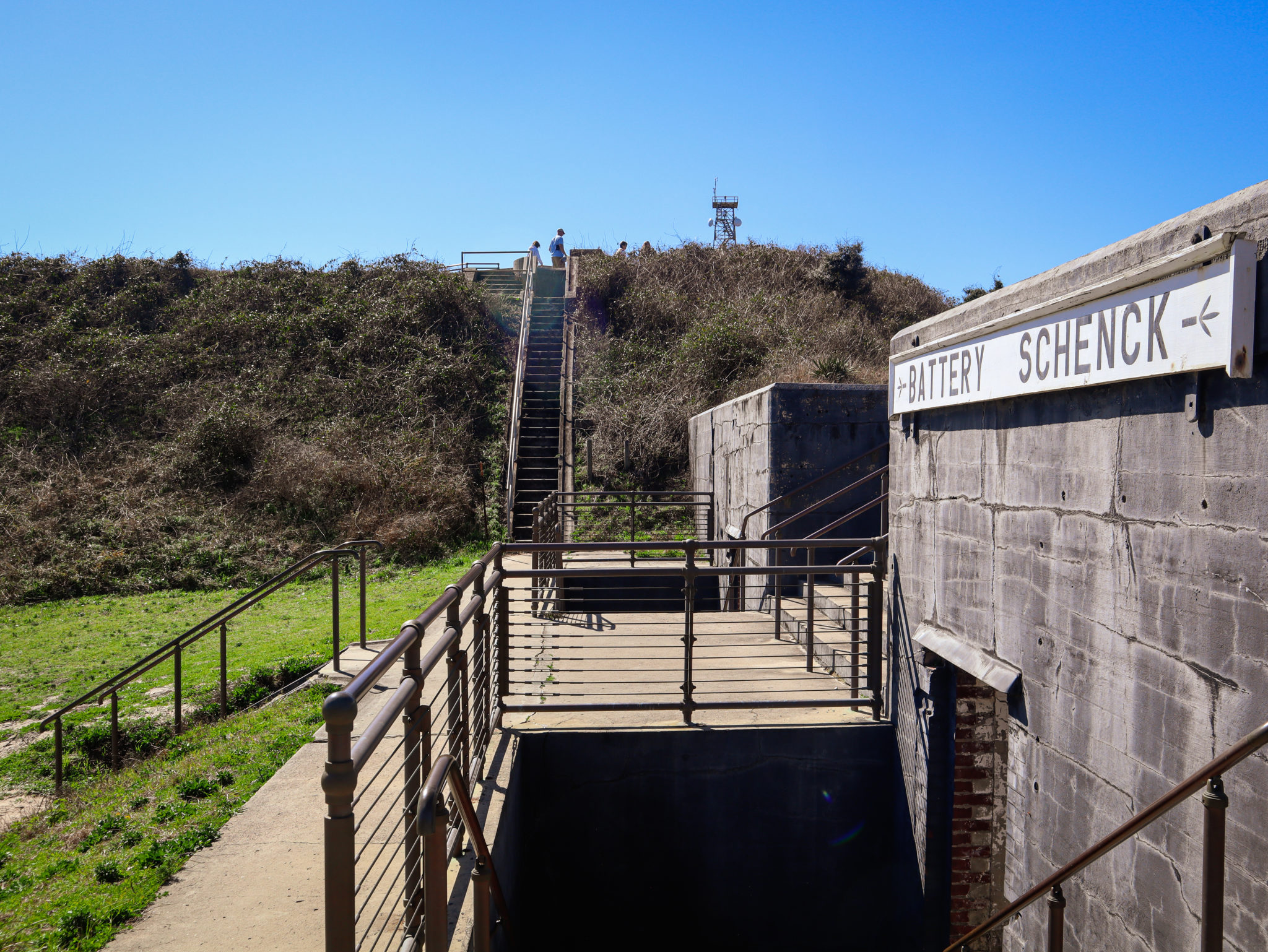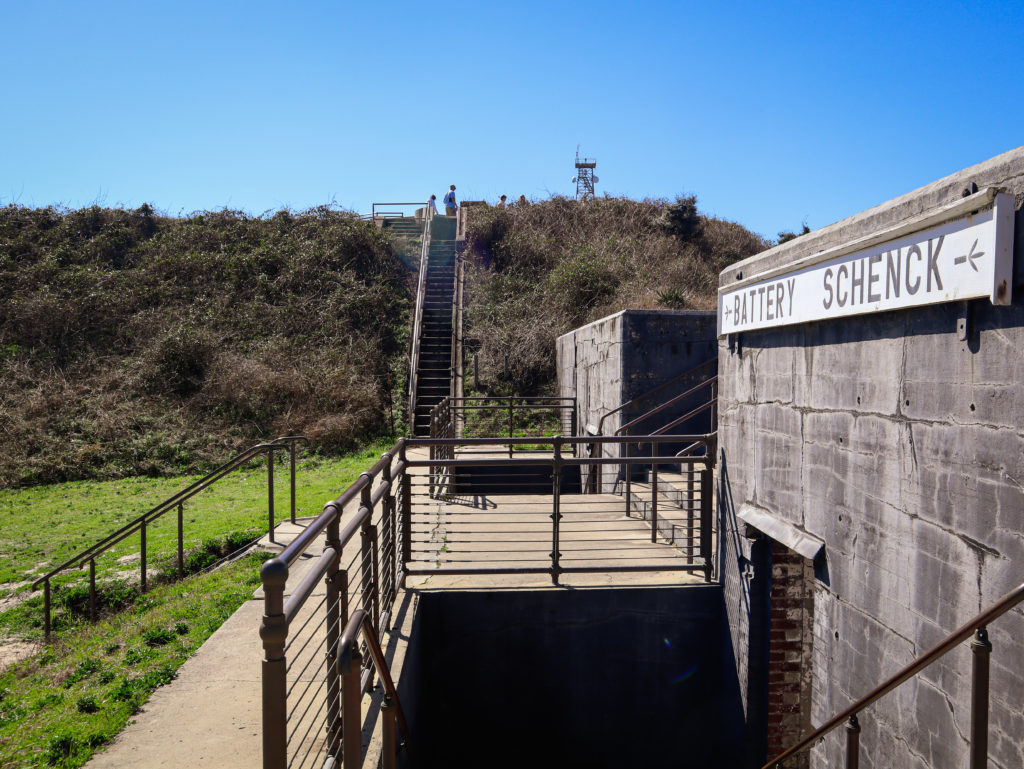 Admission to the fort includes the grounds, a small museum and gift shop, and access to a beach adjacent to the property. You'll get a pamphlet at the entrance that will take you on a self-guided tour. Admission fees are $8 for adults, $5 for students, seniors, and kids 6-1,8, and $20 for a family of four (two adults, two kids.) Fort Morgan also offers free admission to military (active, reserve, and retired, with ID.)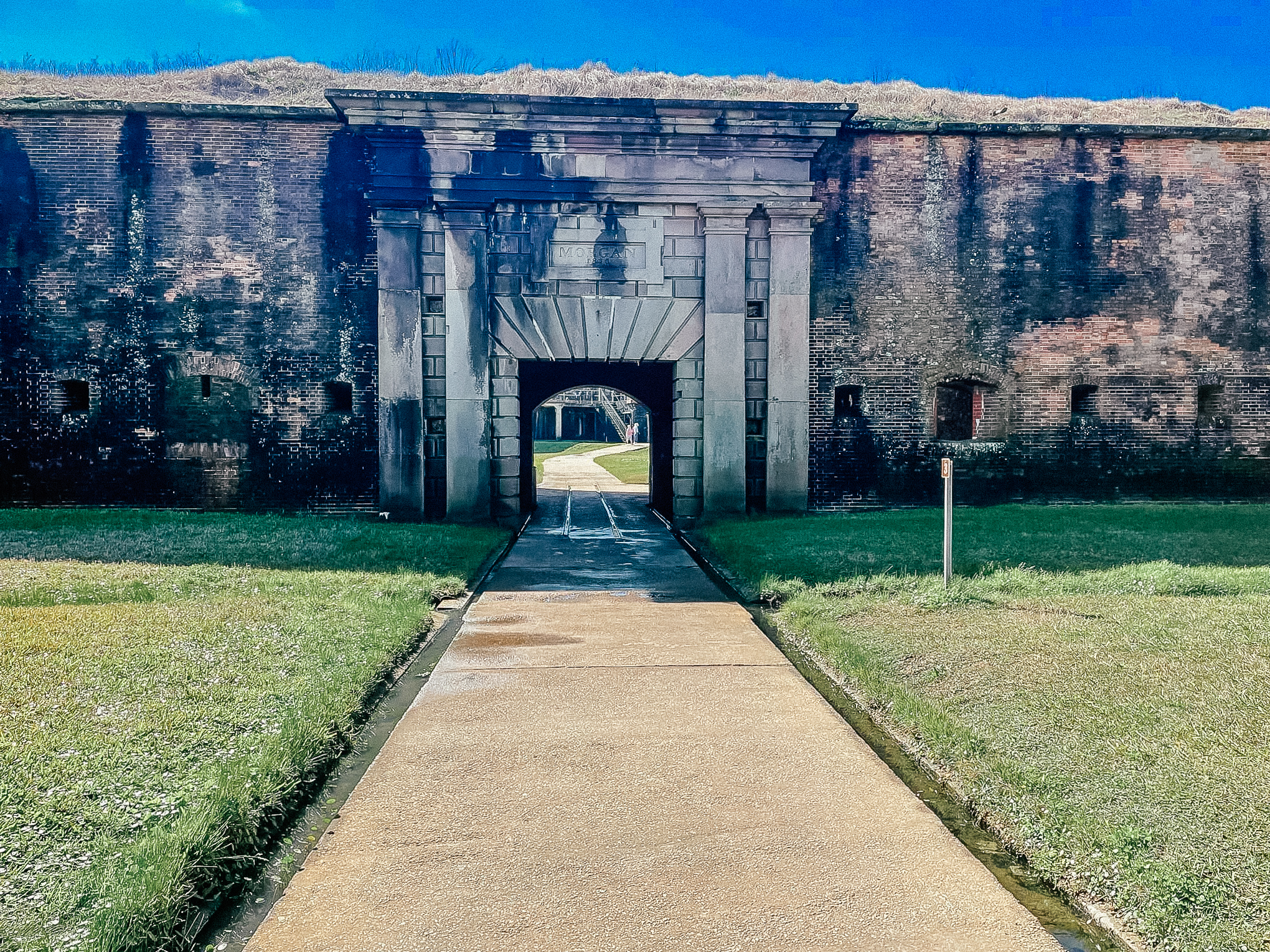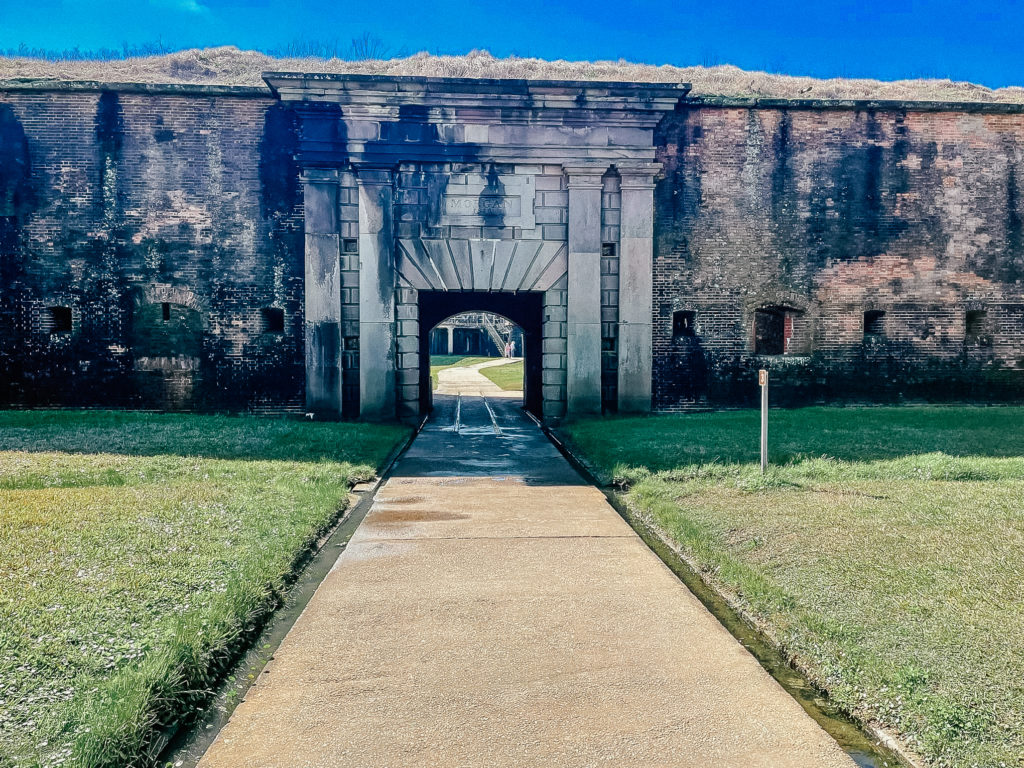 2. Visit the Alabama Gulf Coast Zoo
There's an excellent small zoo in Gulf Shores. It's great for all ages but it's perfect for younger children. Add-on activities (not included in your zoo admission) are animal encounters (Sloth, Lemur, Kangaroo) and a carousel ride. There's a great outdoor playground that's included in zoo admission. The zoo might not be the best activity choice during Alabama's hot and humid summers but the mild Alabama winters and spring break should be just right. If you visit during the summer, I recommend checking the hours and going early or going late.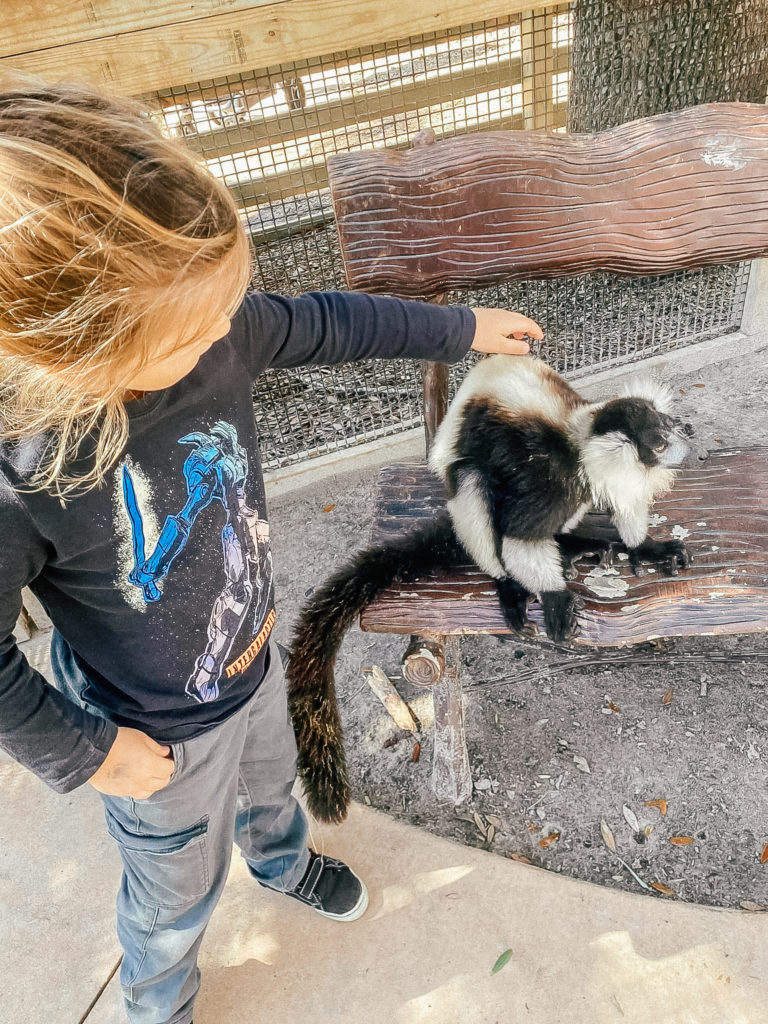 Adult admission is $22.95. Seniors (62+) and military are $19.95 and kids 3-12 are $14.95. You can purchase tickets online or at the zoo's entrance. Animal Adventures are $24.95 per person on top of admission. Kids under six may be required to go into the Animal Adventure area with a paid adult. If you want to feed the giraffes ($5 per person) make sure you're at the zoo from 10:00 a.m. – 11:00 a.m. or 2:00 p.m. – 3:00 p.m. All animal interactions are subject to change. The zoo was one of my favorite Things to do in Gulf Shores AL besides go to the beach.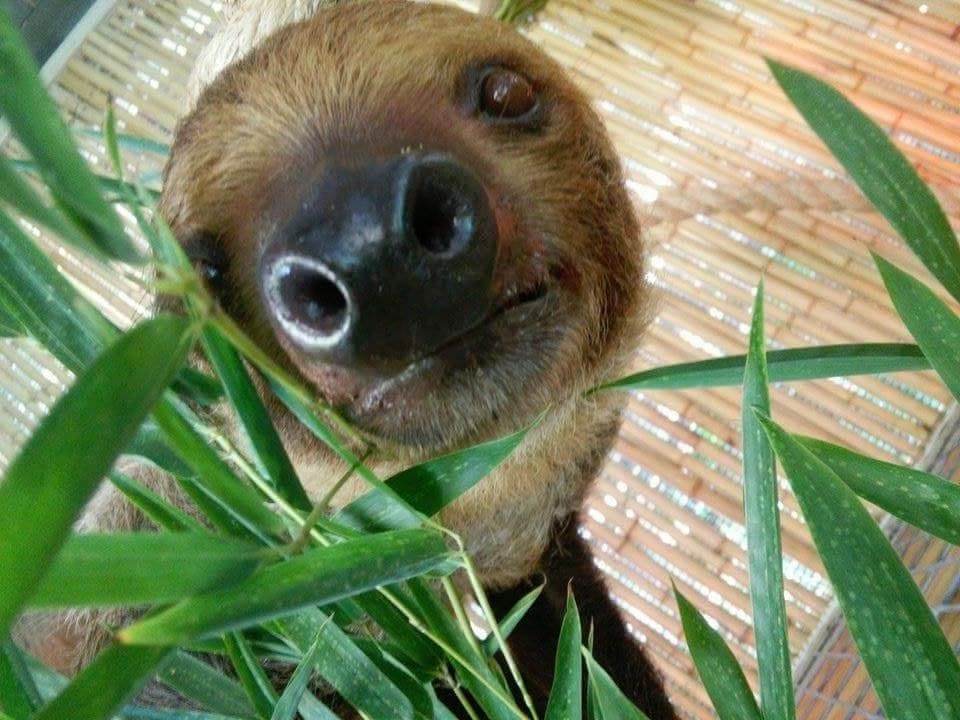 You can see everything there is to see at the zoo in two to three hours, going at a relaxed pace. The adjacent restaurant, The Safari Club, is a don't-miss. Zoo food is usually nothing to get excited about but the Safari Club is different. The African-inspired decor rivals the theming at Disney's Animal Kingdom (both the park and the lodge) and the menu is so much more than chicken nuggets and fries. The Safari Club is Alabama's first green restaurant and has a wide selection of plant-based items. We had a light lunch that included the smoked tuna dip, the chicken salad croissant, and the Real Deal Burger, which lived up to its name. The Safari Club offers both indoor and patio seating as well as a private room for larger groups.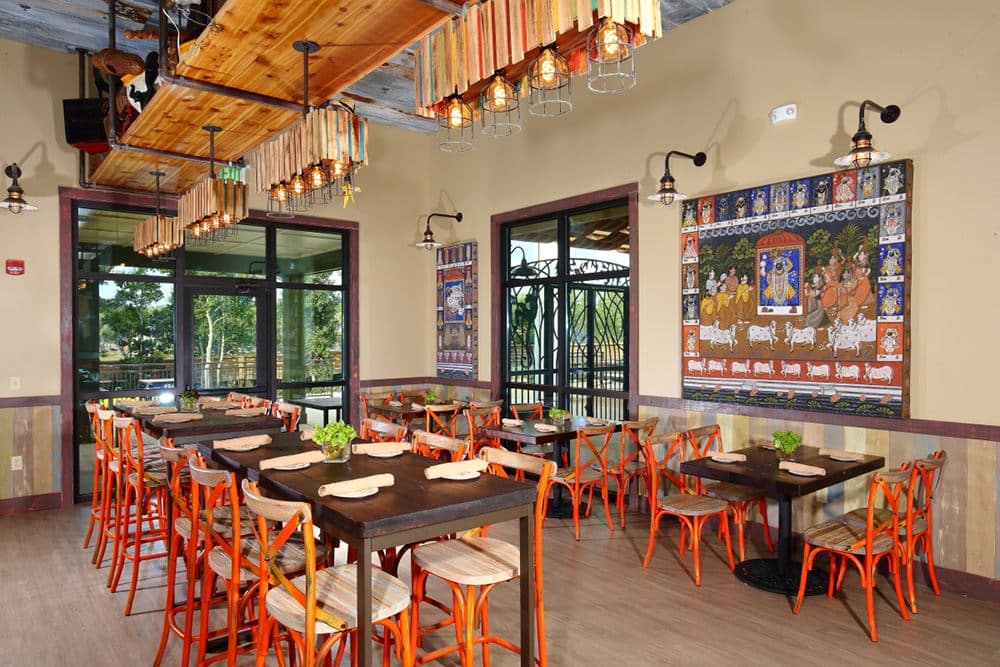 3. Track Family Fun Park
If amusement park style rides, mini golf, and go-karts, all in one place, sounds fun then check out The Track Family Fun Park.
The Track has been in Gulf Shores for over 30 years! Take a ride on the Wild Woody, the park's signature, wooden go-kart track. There's also mini golf, blaster boats, an arcade, and kiddie rides.
The attractions at The Track work on a points system. Guests purchase a card with a set amount of points and then swipe the card before beginning an activity. The cards are reloadable. You purchase these cards online or in person.
Six different go-kart tracks have various height, weight, and driver age requirements, so check out the website as you're planning your visit to make sure everyone can ride. Most of the go-kart tracks use 12 points. Most of the thrill rides use nine points and most of the kiddie rides use five points.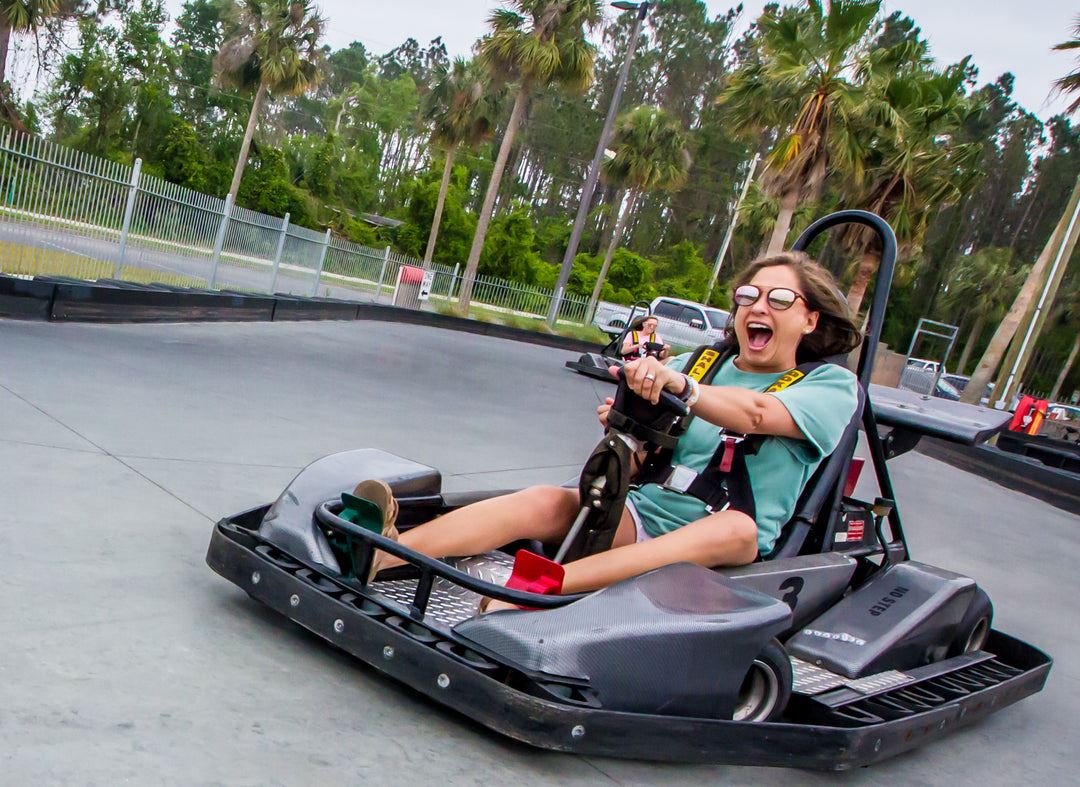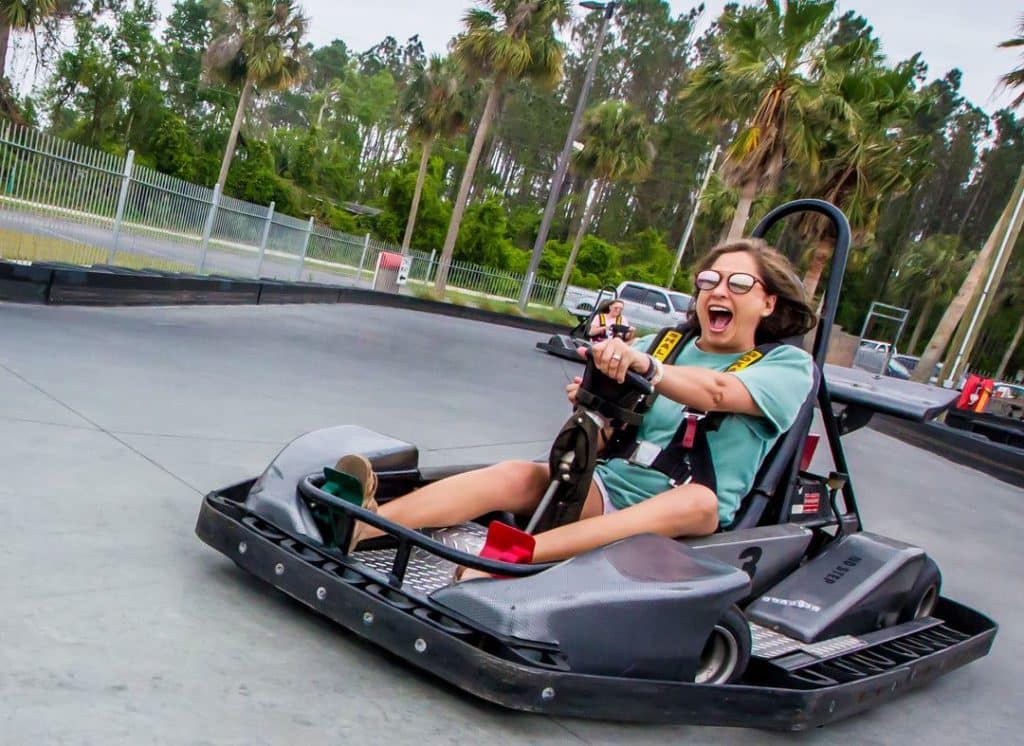 4. Jurassic Golf (+ explore Pelican Point shopping center)
Newly-opened Jurrasic Golf is an indoor, black-light mini golf course with a 3D option (you can purchase the glasses for an additional fee and elevate your experience.)
The 18-hole course is challenging but not impossibly hard, although the second-to-last hole is a doozy. There are both static and animatronic dinosaurs throughout the five-room indoor course that seem very realistic! Adult admission is $13.50 and kids 4-12 are $9.00. Additional rounds are $6.00.
Jurassic Golf is located in the Pelican Place shopping center which houses a movie theater and various shops and eateries. The Yard milkshake bar is located right across the street from Jurrasic Golf, making it the ideal 19th-hole hangout spot.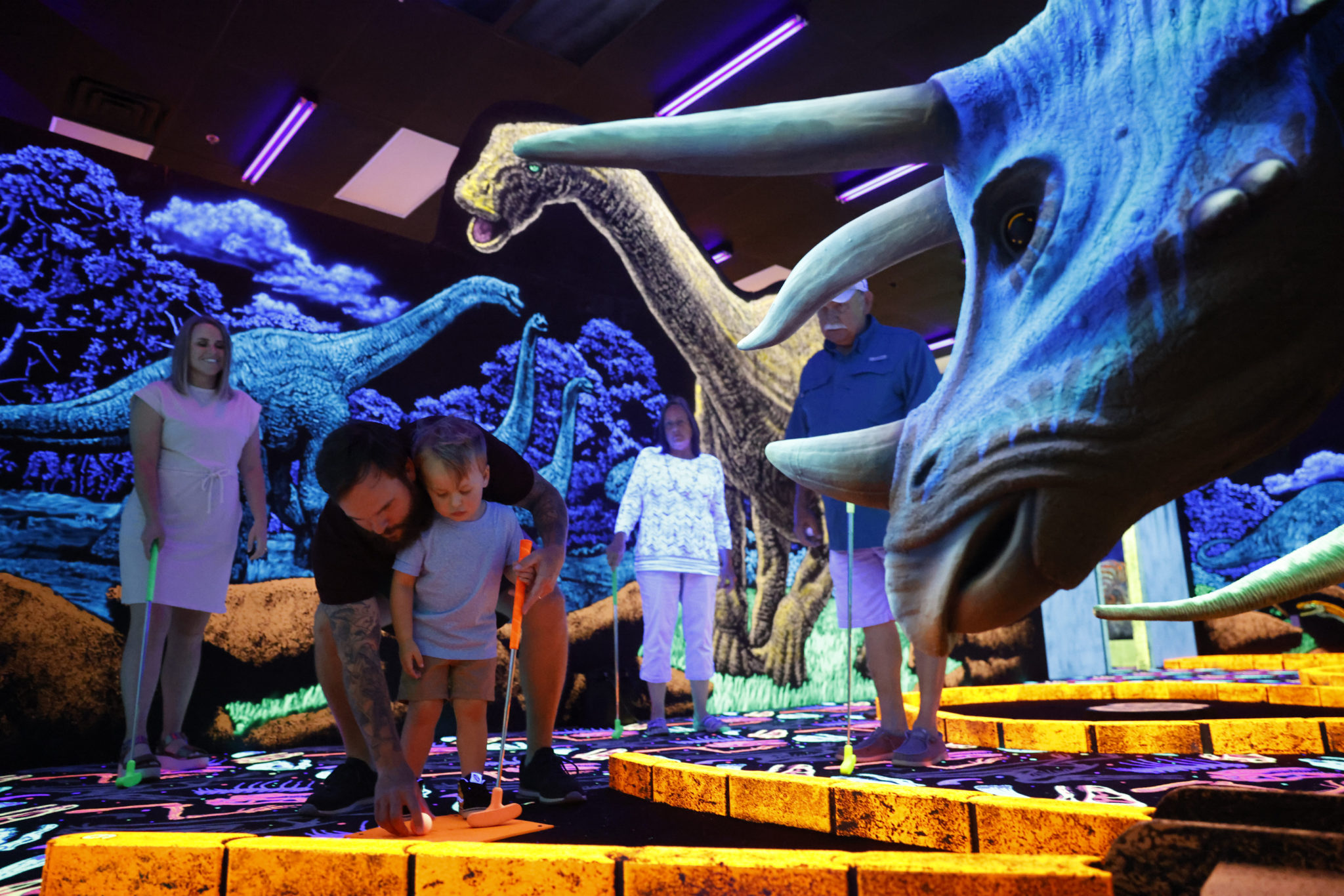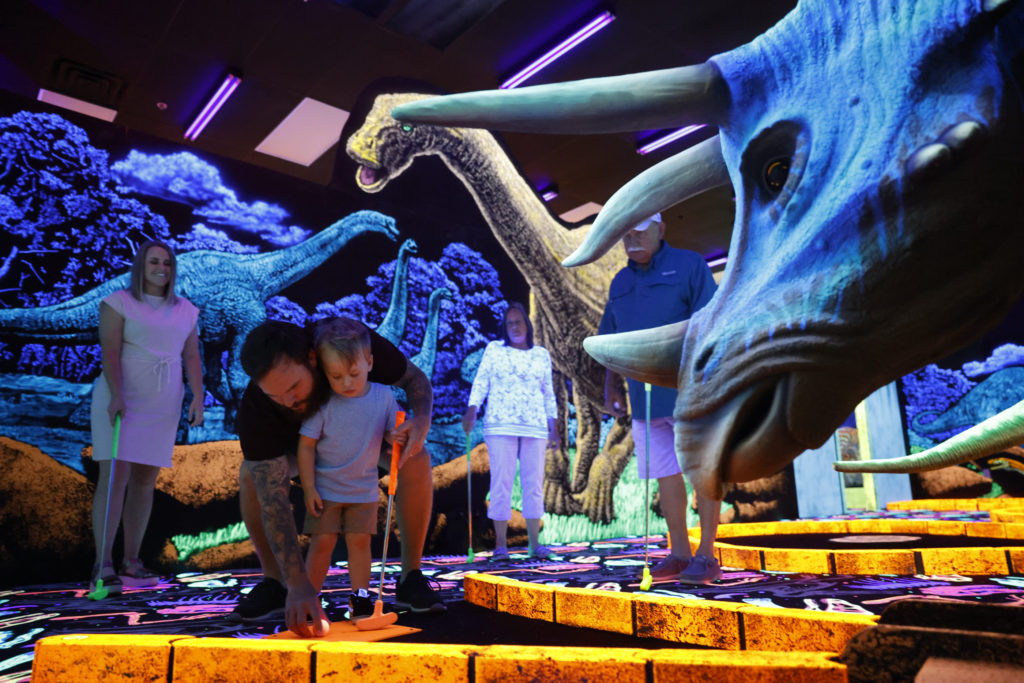 5. Explore The Wharf Entertainment District
There's a little something for everyone here, including shopping (lots of cute local stores) and entertainment. There's a Ferris wheel and train – even if you don't ride the Ferris wheel, grab a picture because it's part of the iconic landscape of The Wharf. You'll also find an escape room, axe throwing, a movie theater, and many more options. Check out the list of venues at The Wharf here.
Ferris wheel tickets are $8 per person. One gondola is handicapped accessible. The train ride is $6 per person.
The Wharf also has dining options, if you want to have lunch or dinner down here. My favorites are Ginny Lane Bar, Grill, YoHo Rum, Ginny Lane Bar and Grill, and YoHo Rum and Tacos. I'm hard to impress with Mexican food and I give Yoho five stars.
I'm personally a fan of staying in a condo or vacation rental when I visit Gulf Shores but if you foresee spending a larger chunk of your time at the Wharf, there is a Springhill Suites here that puts everything at the Wharf within easy walking distance.
Pro-tip: Read more about Indigo Surf EAST, which sleeps up to 15 people. Rent the entire house if you have a really large group (up to 30) or just want that extra space to spread out.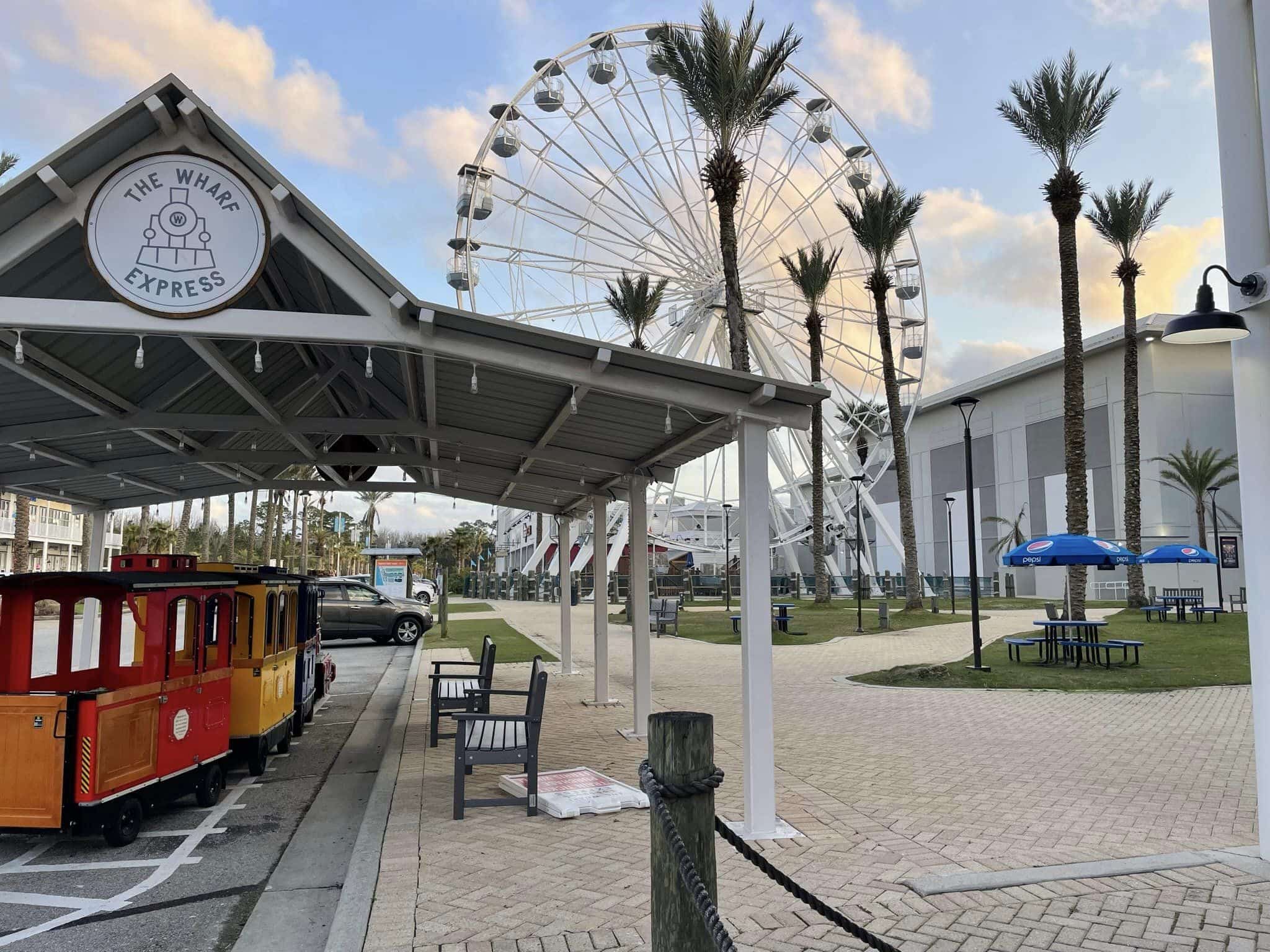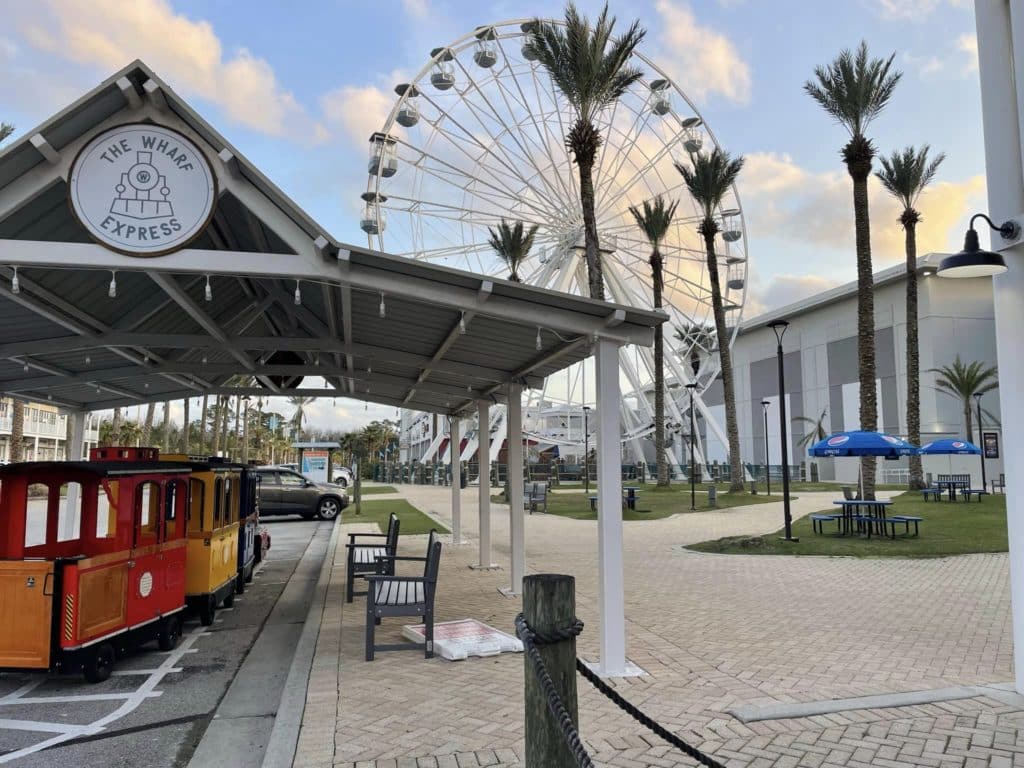 6. Take a Dolphin Watching Cruise
The dolphin cruises and eco-tours leave from The Wharf so this is a great activity to add to exploring the entertainment district. The intercoastal waterways off The Wharf are full of dolphins as well as waterfowl. We've taken two separate cruises with Cetacean Cruises, once on their Dolphin and Nature Sunset Cruise and once on a smaller boat daytime eco-tour. I recommend both experiences.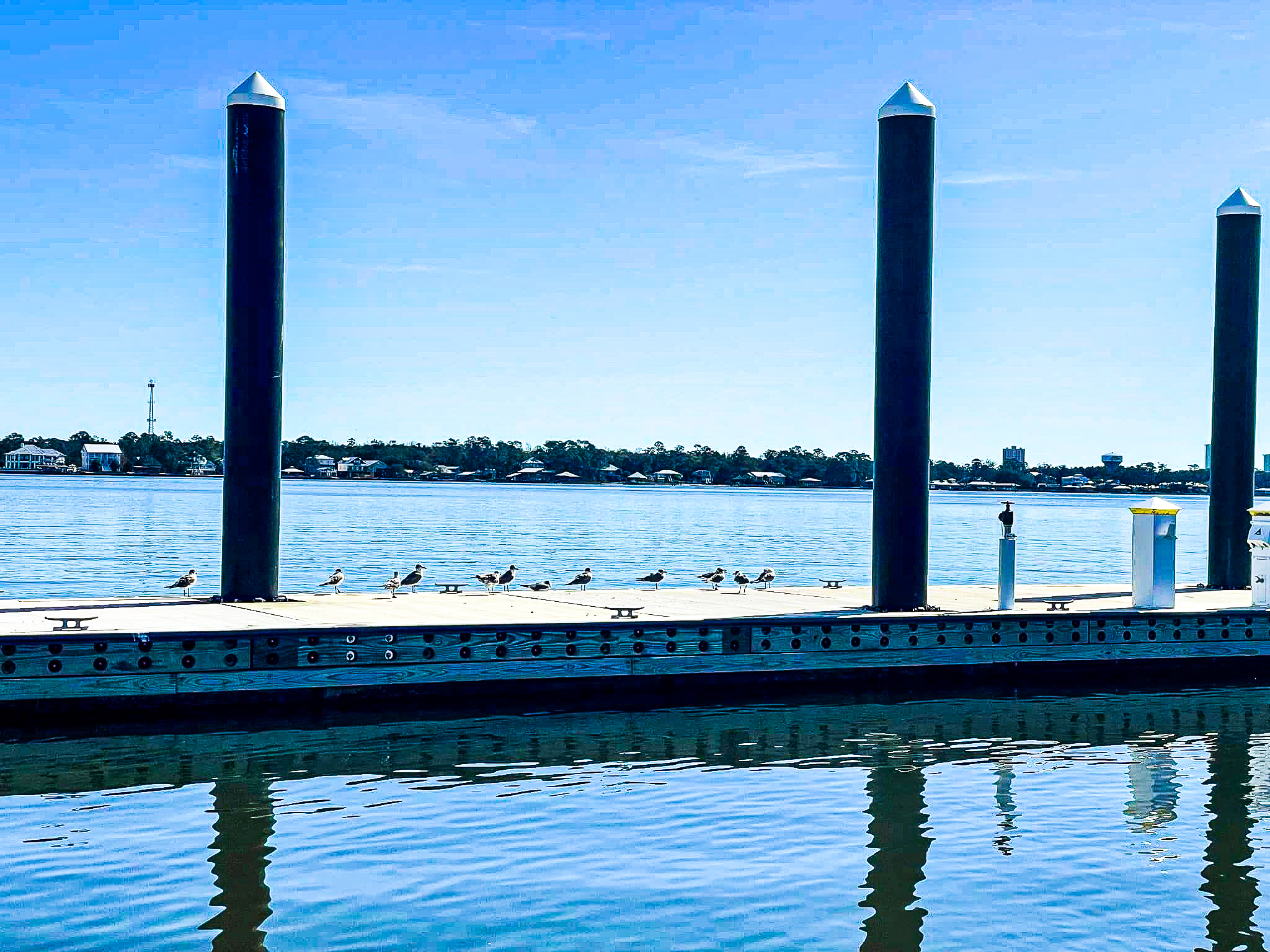 The two-hour daytime cruise on The Explorer, a pontoon-style boat that allowed us to get close to the banks, enabled us to see lots of wildlife. The sunset dolphin and nature cruise is the same cruise but offers beautiful sunset backdrops and lets you take advantage of that golden hour lighting for pictures. Both cruises are two hours long. The daytime eco-tour is $30 per person and the sunset cruise is $40 per person. They also offer sailing cruises and private charters. Reservations are not required but strongly recommended. Both of the cruises I've been on were full. Make sure you're at the ticket booth on The Wharf 30-minutes before your cruise is set to leave.
We saw tons of dolphins on both of our cruises. Cetacean Cruises offers snacks and a variety of alcoholic and nonalcoholic drinks for purchase while you're on board. Your tickets will earn you some discounts at various eateries on The Wharf. Your Captain will give you the details before you disembark.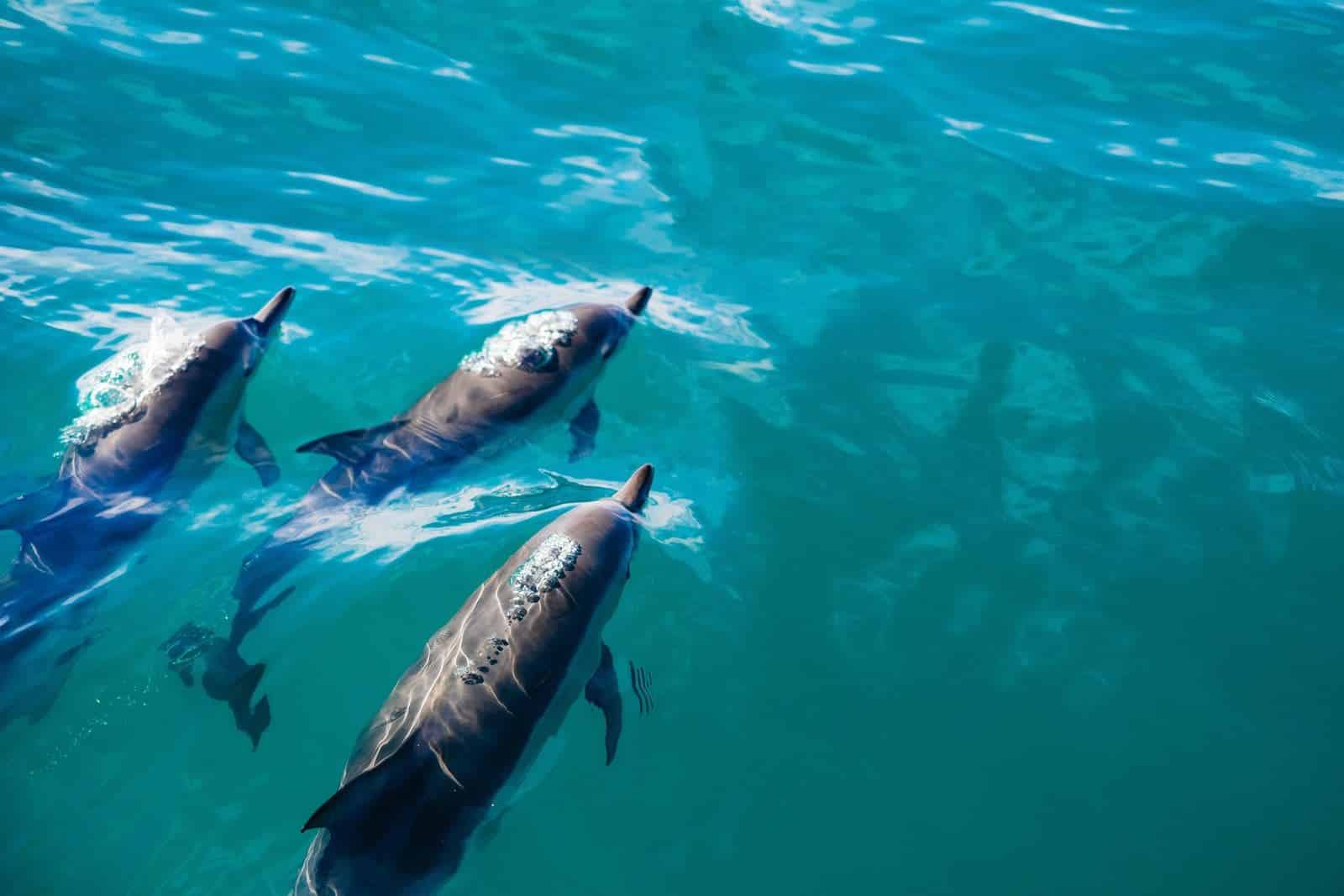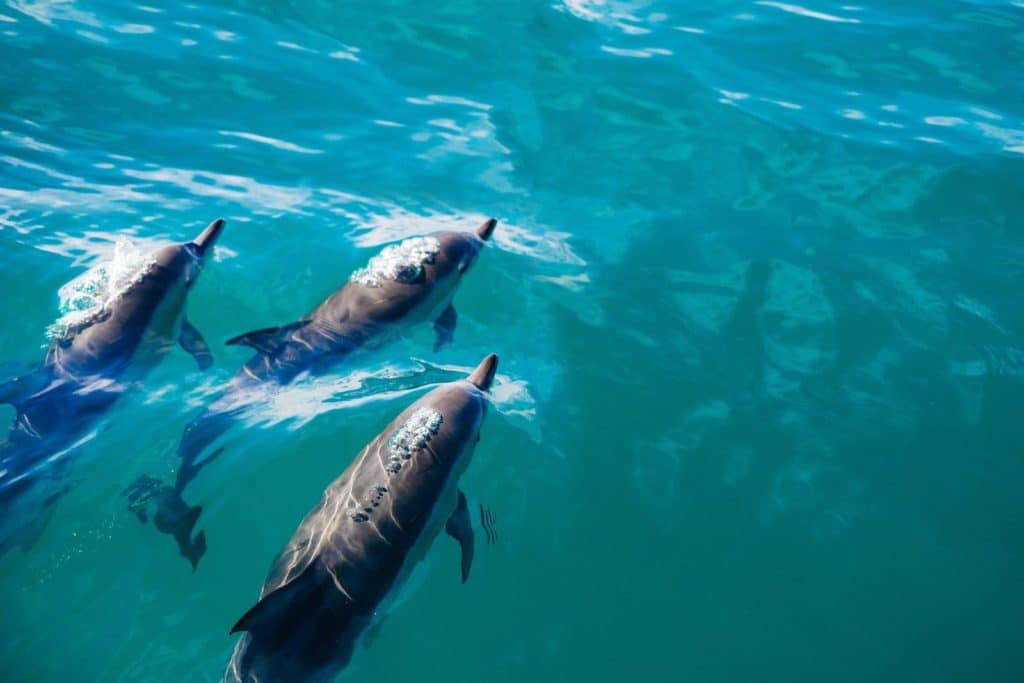 7. Check out the Coastal Arts Center
Whether you want to make art, watch other people make art, view art, or just soak up some beautiful southern architecture and landscaping, the Coastal Art Center has you covered.
The Coastal Art Center overlooks scenic Wolf Bay and offers many artistic experiences with a breathtaking view. Even if you're not interested in the art, which would be a mistake, this space is stunning with beautiful views and very southern architecture. The 10,000-square-foot fine art gallery features a spacious two-story building that gives Gulf Coast artists a place to showcase their work. There's a scavenger hunt in the gallery – pick up the form at the desk.
Available art classes include glass-blowing and clay, art classes. Some classes have age requirements so if you're taking kids, double-check that the class is appropriate for them. Reservations are necessary for all classes. I did a glass-blowing class and it was the highlight of my trip.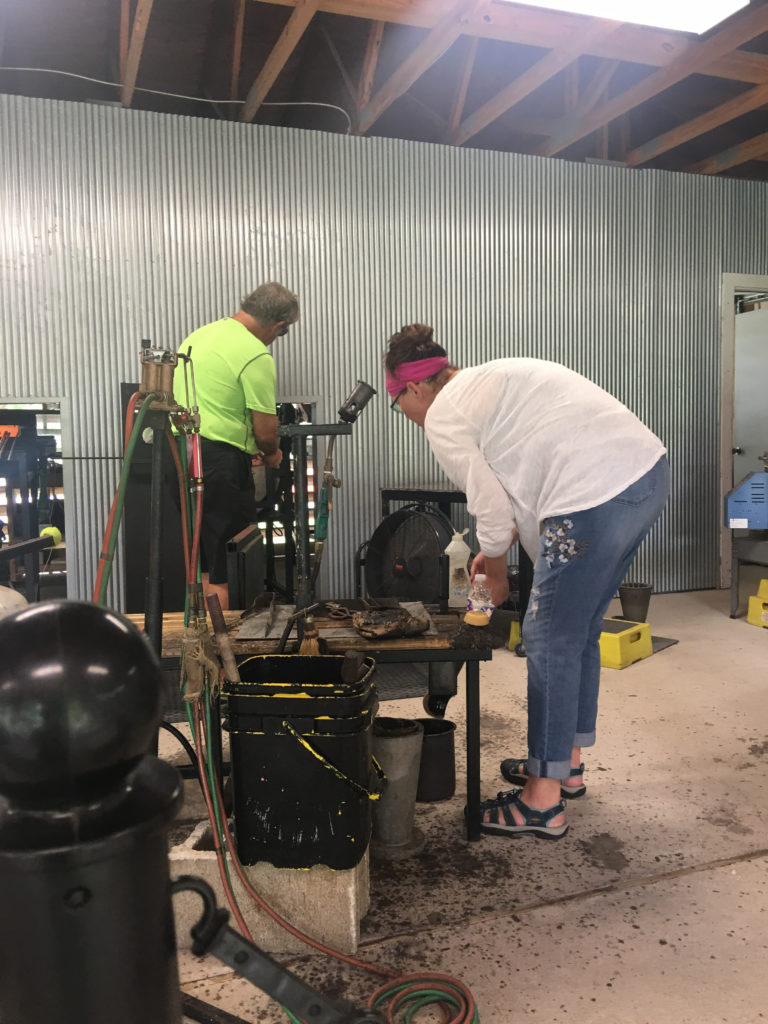 8. Visit Bamahenge
If you can't make it to England to see Stonehenge, then Bamahenge might be the next best thing! If you're into wacky roadside attractions, this is worth putting on your list. The stones of Bamahenge aren't really stone but fiberglass and were commissioned by Alabama millionaire George W. Barber, who has a penchant for larger-than-life quirky art. You'll also spot large fiberglass dinosaurs in the woods near Bamahenge.
Bamahenge can be challenging to find – there's no sign. Plug the address to the Barber Marina into your navigation – 26986 Fish Trap Road, Elberta, AL – and look along the roadside before you get to the marina. If you reach the marina, you've gone too far. There's a small gravel parking lot that's easy to miss and you don't see Bamahenge from the road. See the image below for reference.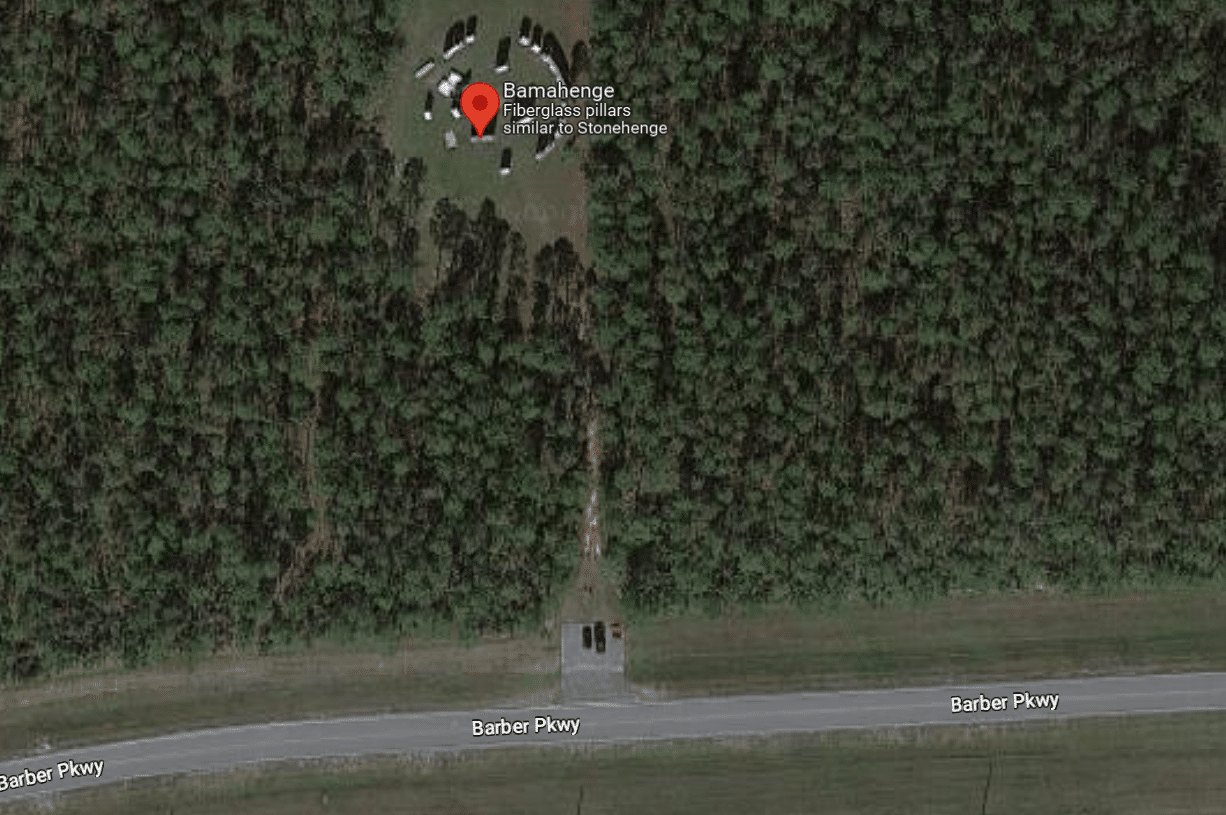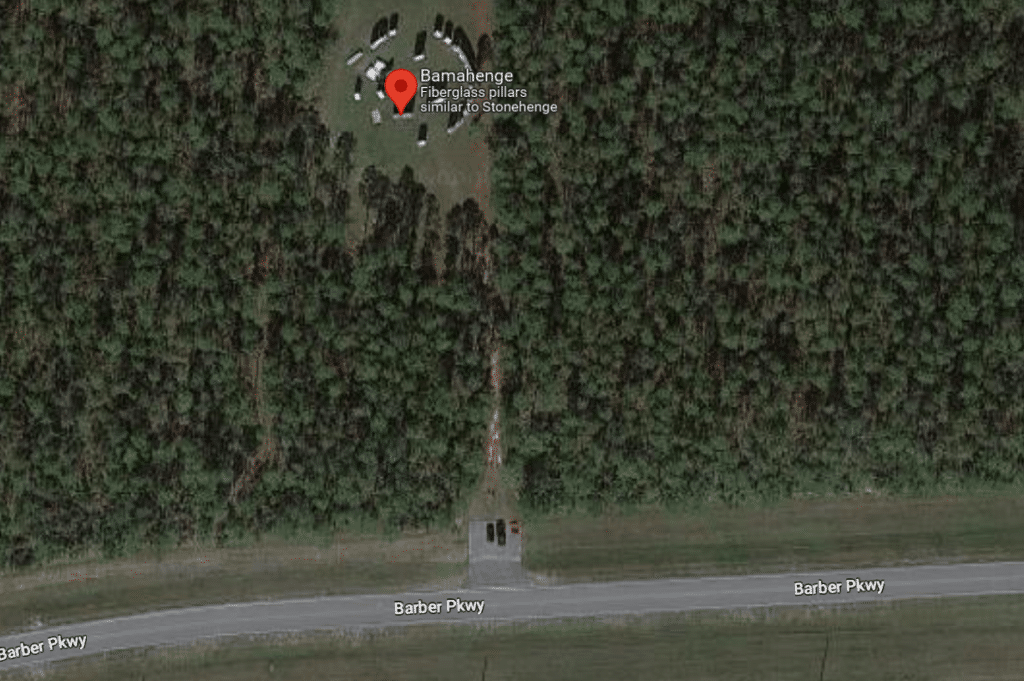 If you drive a little further to the marina, you'll see the Lady in the Water. You'll need to get out of your car at the marina and walk towards the water to spot her. We saw her on our dolphin tour boat.
Order your free Gulf Shores-Orange Beach Vacation Guide, search for lodging options, and learn more about the area.
More about Gulf Shores/Orange Beach:
Five-day customizable spring break itinerary
My lodging, meals, and activities were covered by Gulf Shores and Orange Beach Tourism.