How to Rejuvenate During a Wellness Retreat to San Antonio
(This post may contain affiliate links. Read my full disclosure.)
Body aches rippling head to toe distract from the daily work grind and the comfort of relaxing in your home following said strenuous day at the office. A fabulous way to refuel and recharge your body is through massage, salon treatments, facials, and any other specialty offered at spas. Besides lounging on a massage table or settling into a salon chair, several outdoor attractions, such as flower beds and river walks, provide the same rejuvenating feelings as spas. For those looking for a restoring trip full of rest and relaxation, San Antonio is the ideal destination for a wellness retreat.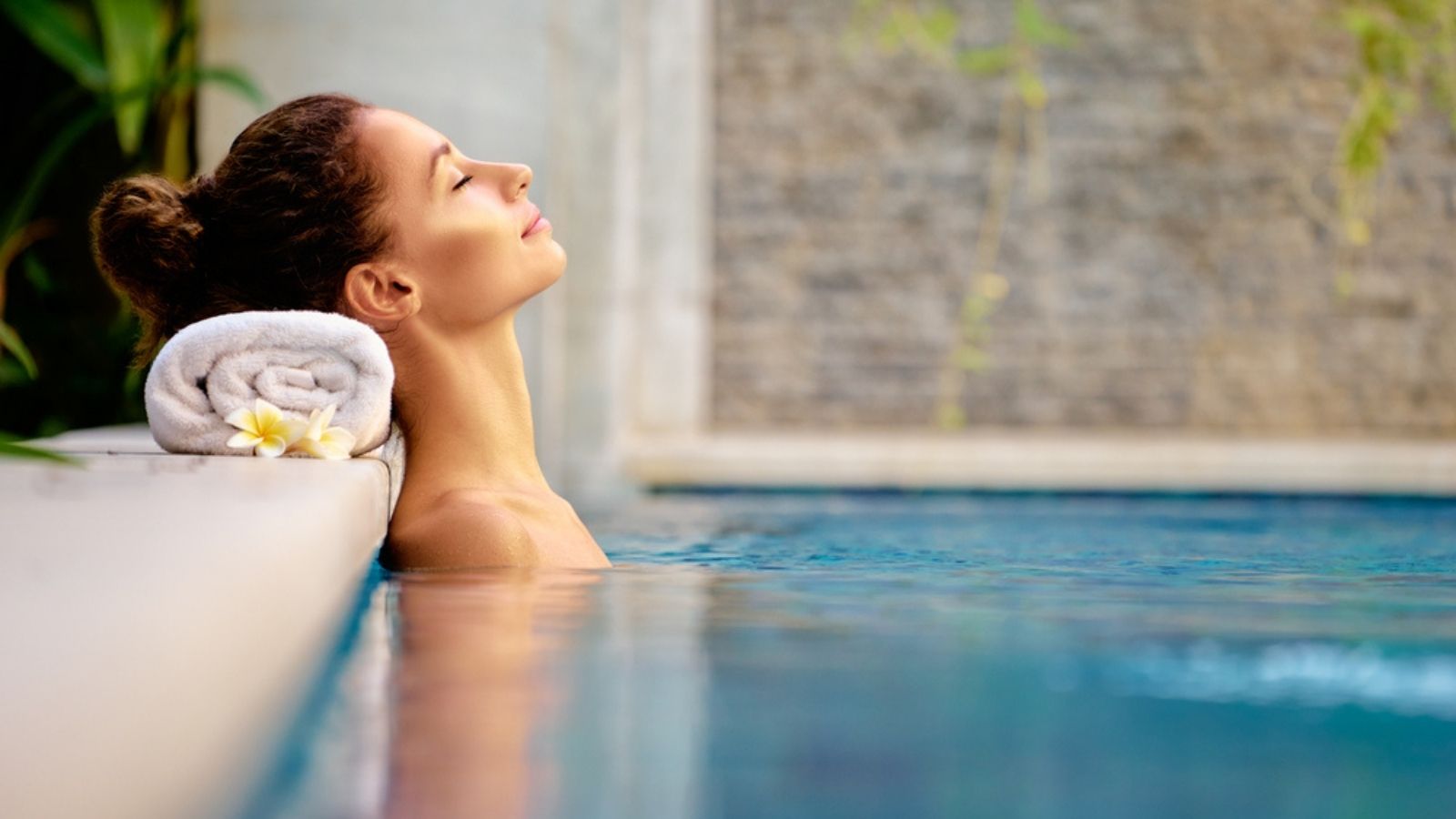 Spas
San Antonio has a multitude of spas, each varying in options for guests. Some specialize in facials, while others have the most talented masseuses on their staff, but each will leave you feeling rekindled and in tune with your body. We picked our top three spas to look into before your trip to San Antonio.
Mokara Spa
Kicking off this list, we have the location that Forbes Travel Guide named as the single "Four-Star Spa." Mokara Spa. The San Antonio Nirvana extends its private rooms and lounges across 17,000 sq. ft. of space with options for massages, facials, body wraps, nail work, and other packages. Popular choices include a CBD Body Wellness massage, which uses CBD oil to relieve stress and inflammation and Himalayan salt stones to ease tension, and a Lemongrass Mimosa Body Scrub—enter your session with a lackluster complexion and leave with healthy, hydrated skin and smelling like bamboo and mimosas.
Hiatus Spa and Retreat
The Hiatus Spa at the Hotel Emma is the ideal destination for those chasing in-suite relaxation retreats. Aside from a 13-room spa with a designated hydrotherapy room, a nail space with zero gravity chairs, and a relaxation room, guests can order spa treatments to their room to avoid mingling with other spa-seekers. Stay in the comforting walls of your private room while spa professionals work your sore areas and exfoliate your feet with select packages.
In-spa treatments offer more selection for guests. Cupping, Momma to Be, sports massages, and couples massages decorate the menu in this Eden for massages. If you grumble every time you look at your back, check out the Got Your Back facial, a massage and exfoliating combination that extracts impurities and cleanses the back. On the MedSpa side of treatments, the Hiatus Spa offers botox, EZ Gel, Sculptra, PRF, and many more facial restorative therapies.
Camp Hot Wells
Dipping into a hot spring is one of the best treatments you can give your body. Patrons pick between a clawfoot soak, a cedar tub submerge, or a group soak in sulphuric water that dates back to the 1800s. Though the Hot Wells buildings have burned down and been rebuilt multiple times throughout the past two centuries, Camp Hot Wells stands strong, waiting for eager guests to step into the healing waters. Each amenity occurs near the Garden Oasis, a beautiful backdrop of plants and fountains, and a serene location to rest your mind before (or after) releasing your stress in a pool of hot water.
Anyone can indulge in a foot soak, yet tubs are reserved for members only. Membership is free; Sign up and choose the sulfur soak appealing to you.
Explore the Outdoors
Take a moment away from oil lathers and essential oil treatments for a step back into nature. San Antonio homes gorgeous landscapes such as a river walk, a Japanese Tea Garden, and a creek, each of which provides similar feelings as spa treatments.
River Walk
The San Antonio River Walk is the largest urban ecosystem in the nation, rolling at a 15-mile waterway complete with river tours, kayaking, art walks, educational insights, restaurants, and stores. The UNESCO Heritage Site showcases the history and relevance behind the riverwalk, and the River Walk Public Art Garden demonstrates the creative side of the urban ecosystem. Multicolored installations and sculptures jut out of the ground, adorning the side of the riverwalk and causing strangers to connect and smile.
Japanese Tea Garden
The authentic Japanese Tea Garden is a free attraction that draws all ages annually. Visitors look into their future and reflect upon their past in the shadow of a 60-foot waterfall. Guests discover their untapped adoration for flowers after gazing at the fields of flowers ornamented near the koi ponds. In Japanese culture, koi fish symbolizes prosperity and longevity, feelings you will feel upon peering at the creatures and existing in the garden.
It's all about relaxation
Not only does San Antonio attract guests for their renowned spas, but the Texas city also entices visitors for its calm outdoor activities. After receiving a full body massage or mask, stroll down the river walk and breeze through the Japanese Tea Garden for a true wellness retreat.