Best Places to stop on a Southwest Road Trip with Kids
(This post may contain affiliate links. Read my full disclosure.)
This summer, my kids and I went on a three-week trip from our home near San Antonio, Texas to Santa Fe, New Mexico. We didn't take a direct route and we took our time driving, which equals lots of stops. Here are some of the best places to stop on a Southwest road trip. Some of these are major cities while others are "I've never heard of that place" off the beaten path stops. Even if you're not planning a Southwest road trip (or a road trip through the Southwest) this list has great suggestions for Texas travel, New Mexico Travel, and Arizona Travel.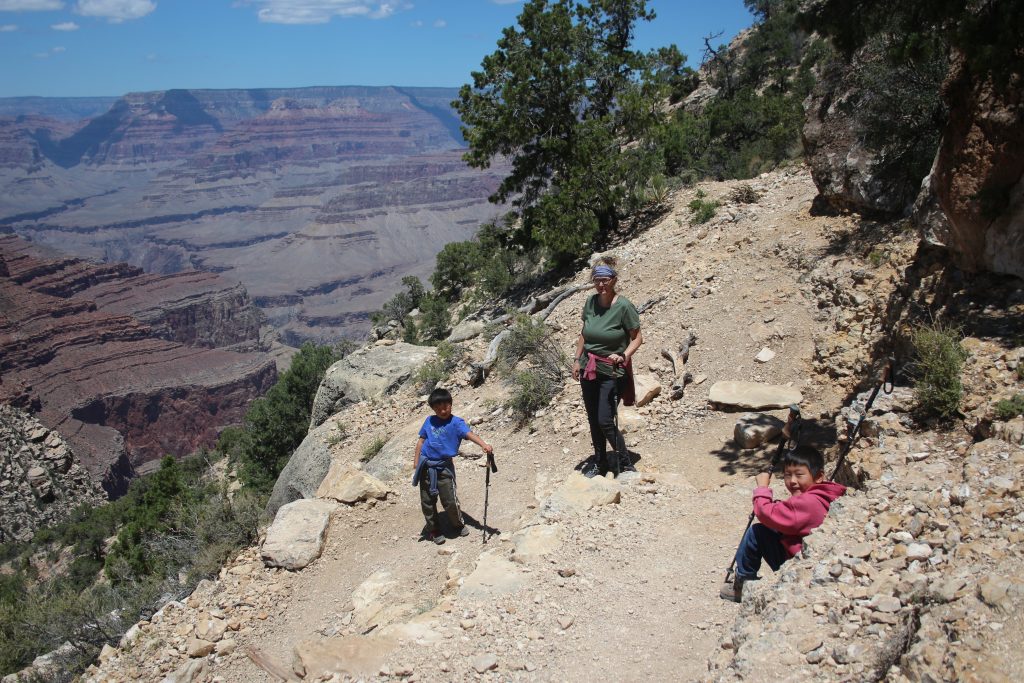 I traveled solo with my kids for the first two plus weeks of the trip and my husband joined us for the last few days. He met us in Albuquerque (or, as my kids call it, Albert Turkey) and traveled enjoyed the last few stops with us on our way home. It was a fantastic learning experience for all of us, and I guess it was a success, since my kids are already planning next summer's adventures! If you're looking for info on West Texas Travel, New Mexico Travel or Arizona Travel, you have come to the right place.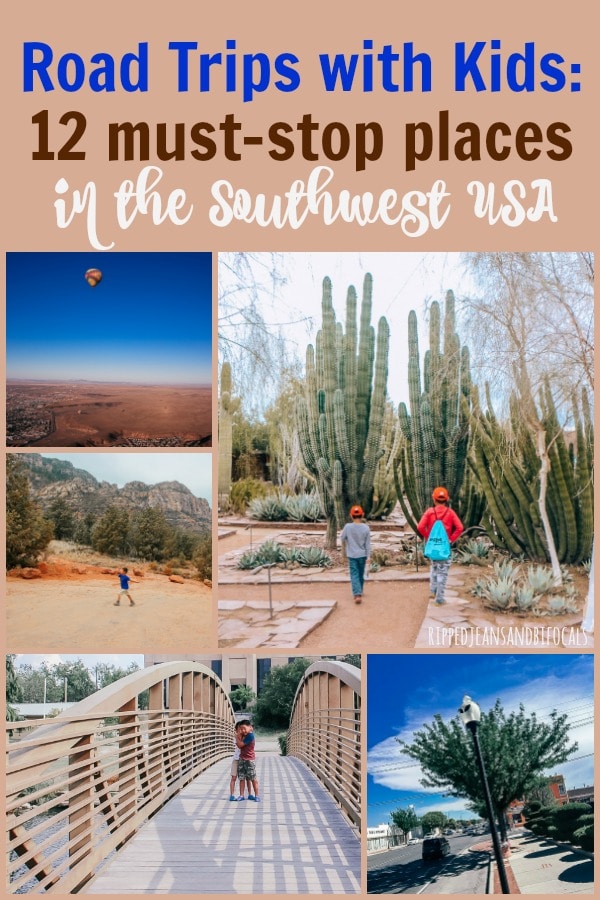 Best places to stop on a Southwest road trip
[Tweet "The best places to stop on a Southwest road trip"]
1. Fort Stockton, Texas – The first stop on our Southwest road trip
Located deep in the heart of West Texas, Fort Stockton is a town where you can experience some frontier history. Once upon a time, soldiers of the 1st and 8th Infantries were stationed at this West Texas outpost to protect travelers heading west to Mexico and California from San Antonio. Fort Stockton is located 300 miles west of San Antonio, so if you're looking for a place to stop and break up a driving trip, this a great place to stay.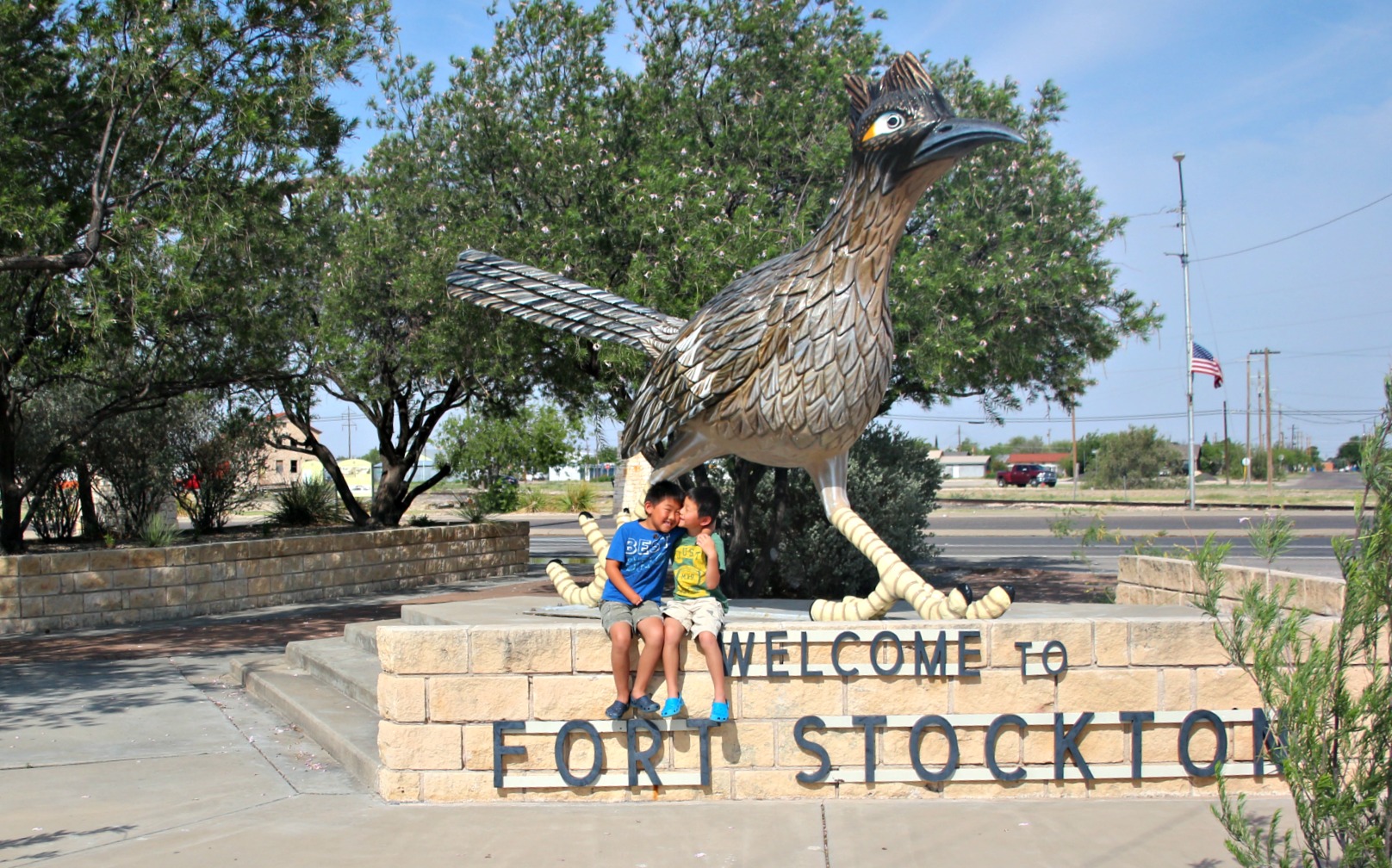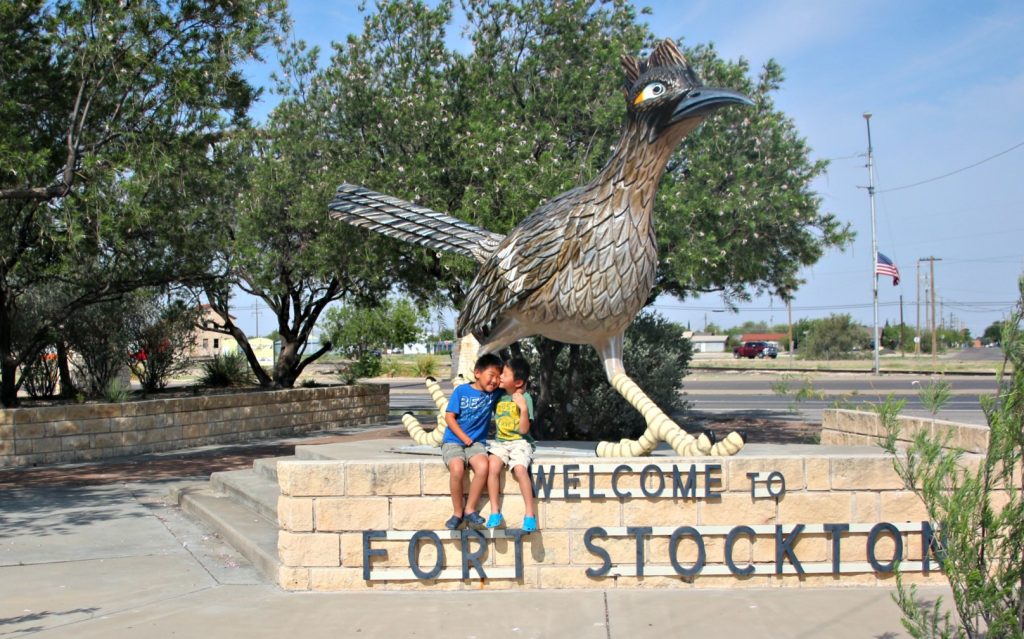 Fort Stockton has things to do and see if you want to stop for a day and take a break from the road. It also has plenty of restaurants and nice hotels just off of Interstate 10. You can read more here about what we found to do in Fort Stockton and where we stayed.
2. Fort Davis, Texas
The small west Texas town of Fort Davis is extremely charming, scenic, and full of things to do. The Fort Davis National Historic Site is operated by the National Parks Service and is an awesome place to spend a day with kids. Fort Davis is a frontier military post that existed to protect emigrants, mail coaches, and freight wagons on the Trans-Pecos portion of the San Antonio-El Paso Road and on the Chihuahua Trail from 1854 to 1891. The Fort Davis National Historic Site has history and great day hiking and plenty of spots to picnic. There are also friendly rangers and a nice museum. There is no camping or overnight stays allowed at Fort Davis National Historic Site, although there is at the nearby Davis Mountains State Park, which we didn't get the opportunity to visit.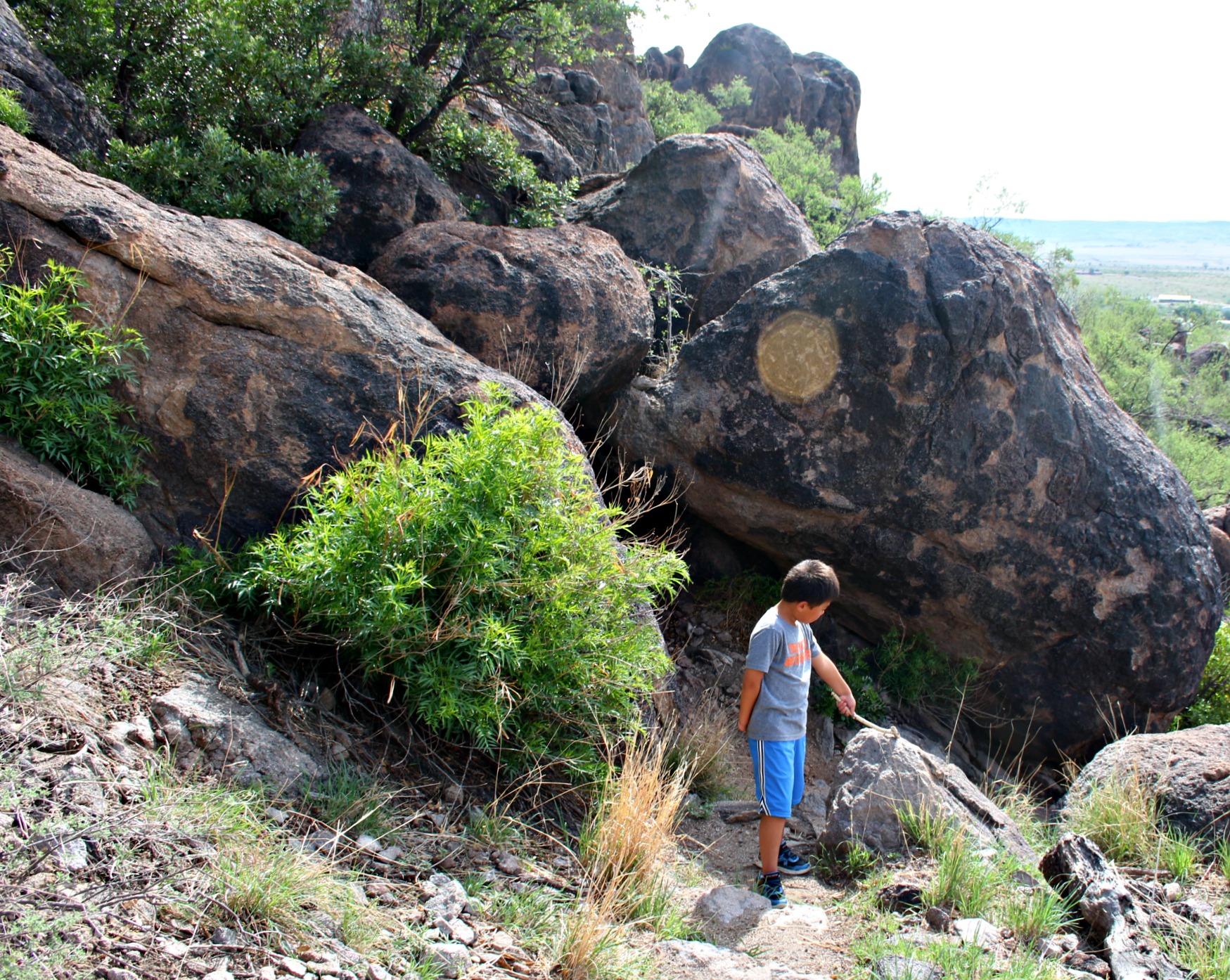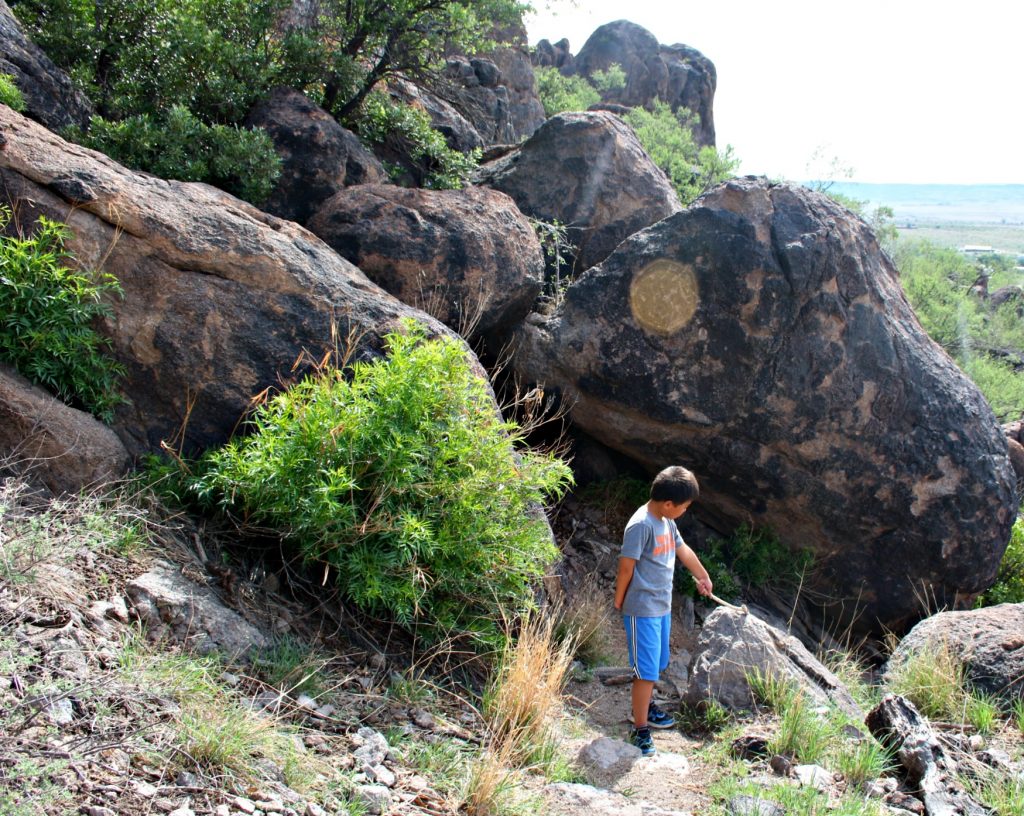 The downtown area is cute and walkable…I recommend eating at the Fort Davis Drugstore and Hotel. Make sure you order a milkshake. Fort Davis is just up the road from the McDonald Observatory, which offers a lot of different activities. The McDonald Observatory is operated by the Astronomy Department at the University of Texas. Located about 36 miles from Marfa, the McDonald Observatory is a fun, educational activity for families and astronomy buffs alike. Check out their calendar of events and plan your visit accordingly – they offer a few different opportunities.
Fort Davis is near Marfa, Apline, and Big Bend National Park. We actually stayed in Alpine when we visited and I wished we'd stayed in Fort Davis because most of our activities in the Marfa/Alpine area were in the Fort Davis area. I found Marfa underwhelming but I'm not much of an artsy person. Fort Davis and the surrounding area were much more my speed, so if you like more cutesy quirky small towns and a lot of outdoorsy stuff, plan on spending more time in Fort Davis than in Marfa. Read more here to learn more about what my family did in the Marfa/Alpine area, to include some additional detail on Fort Davis stuff.
Resources for your Southwest road trip (or anywhere you happen to be traveling):
If you don't see what you're looking for here, check out the list of things to do at destinations across the globe with Viator.
Want the latest in travel guides and travel gifts? Check out what's available on Lonely Planet.
3. El Paso, Texas
There is SO much to explore and so much ground to cover on a southwest road trip. As you can probably tell, my family and I are big fans of Texas travel. The main thing to keep in mind about El Paso is that it is a fairly large city and to fully experience everything requires more than a couple of days. El Paso is located in the far Western tip of Texas. Among the things that surprised our San Antonio family (in a good way) was how large the city is. El Paso (which means the pass in Spanish) is situated along the Rio Grande River and is home to almost 700,000 people. My kids and I spent three days in El Paso and we weren't ready to leave when it was time to move on…always a solid indicator that good times were had.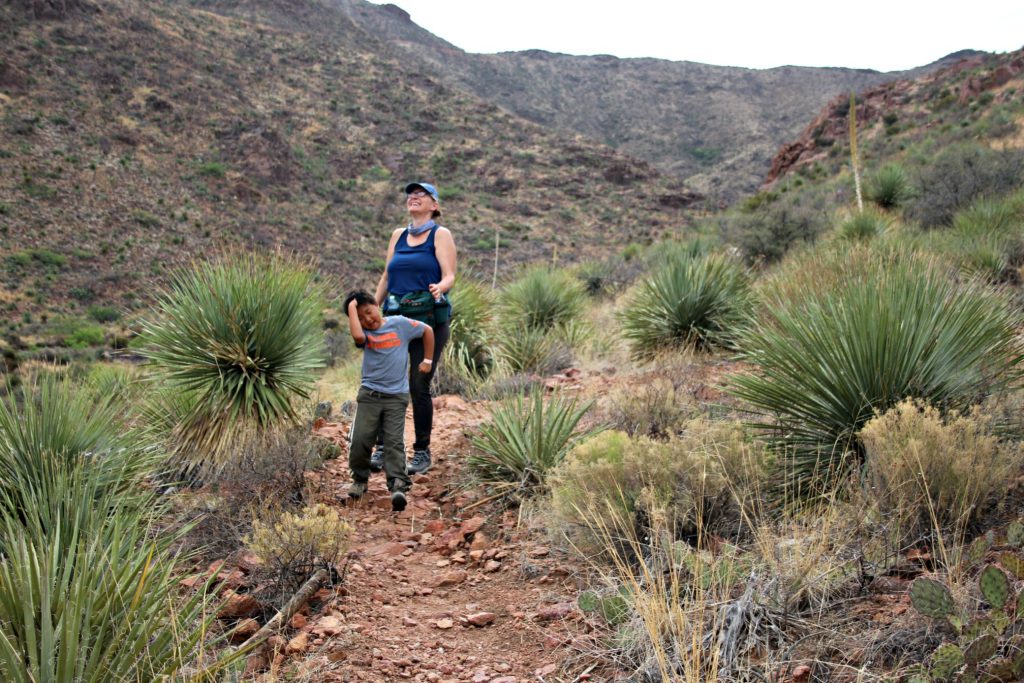 We thoroughly enjoyed the El Paso Zoo, which is very focused on conservation and education. We also loved the free museums in the downtown area, which had a surprising hipster vibe. What we loved the most, though, was our hike through the Franklin Mountains State Park with Geobetty Tours. It was amazing to us how we could still be in Texas and have the landscape look so drastically different than San Antonio. Read more here to learn about the different things you can do in El Paso, Texas.
Related reading: The Southwest U.S. is a big space – check out my friend Traveling in Heels' recommendations for Southwest travel!
4. Catalina, Arizona – Probably our favorite stop on our Southwest road trip.
It's really hard to have a favorite but we loved our time here so much. Catalina is just outside of Tuscon but it has a "well away from the city" vibe which is why I love it so much. We stumbled upon Catalina by accident. I found a "too amazing to pass up" vacation rental through HomeAway through searching properties in Tuscon. We didn't go into Tuscon at all during our awesome four-day stay and enjoyed the beautiful mountain views, Catalina State Park (the best place to see the giant cacti) and the nearby Biosphere2. We stayed in a vacation rental but there are plenty of hotels in Catalina as well as plenty of shopping and dining.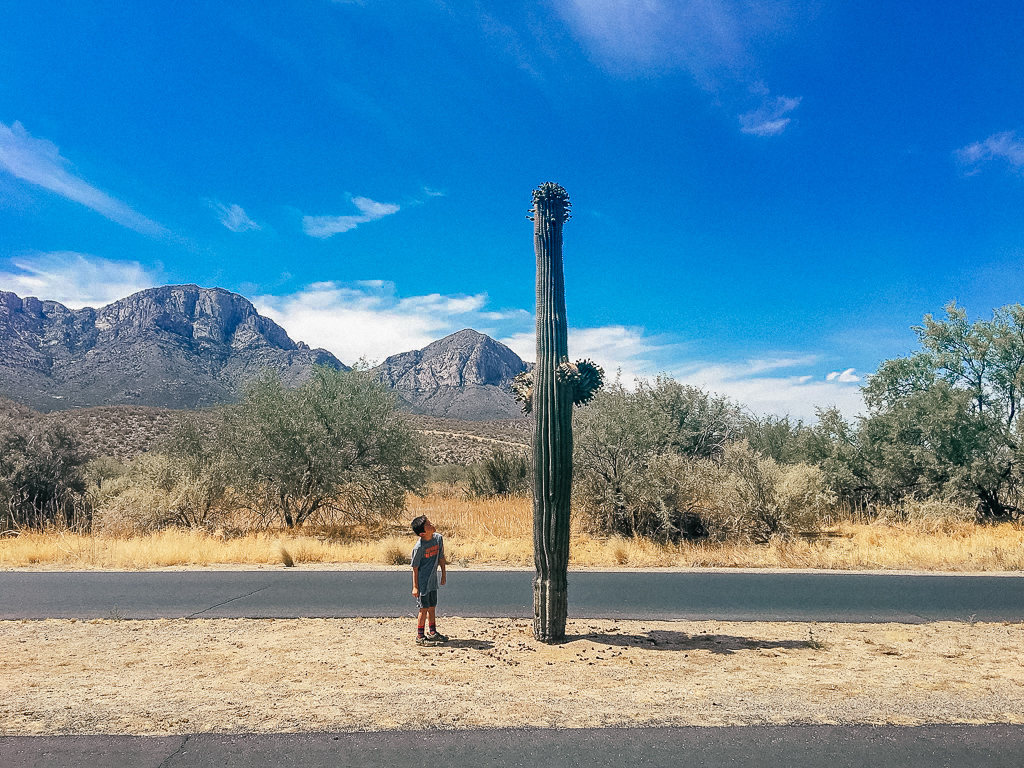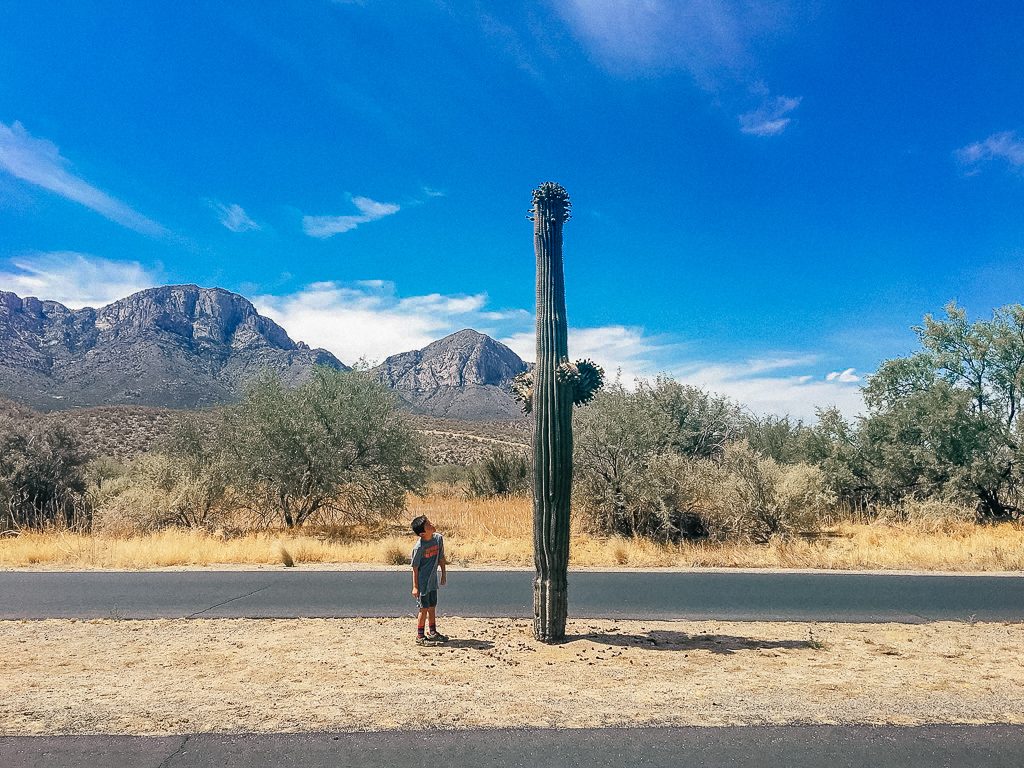 5. Sedona, Arizona
If you've seen pictures of the gorgeous Sedona Red Rock formations, then you know it's a breathtakingly beautiful area. Nothing compares to seeing these rock formations up close and in person. Sedona's main street has plenty of shopping, dining, and places to stay as well as various tour companies that can show you the sights according to your adventure level. I recommend Pink Jeep Tours. We did the Broken Arrow/Scenic Rim combo and it was awesome.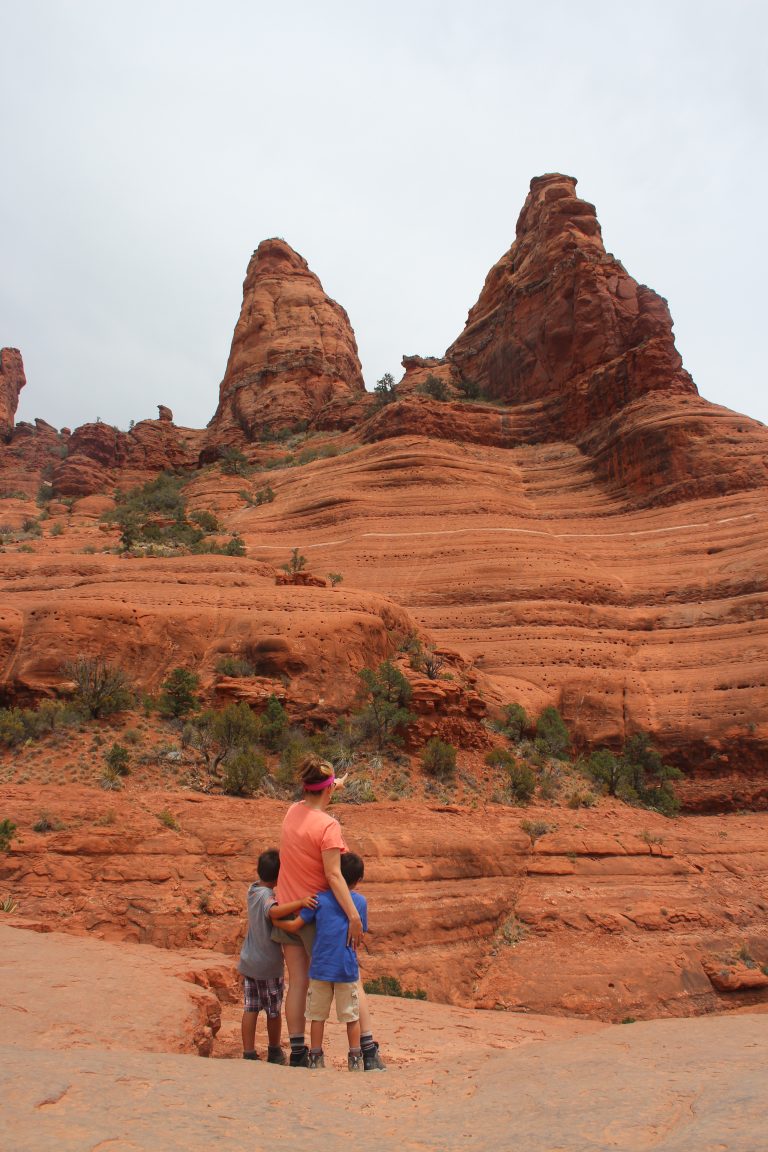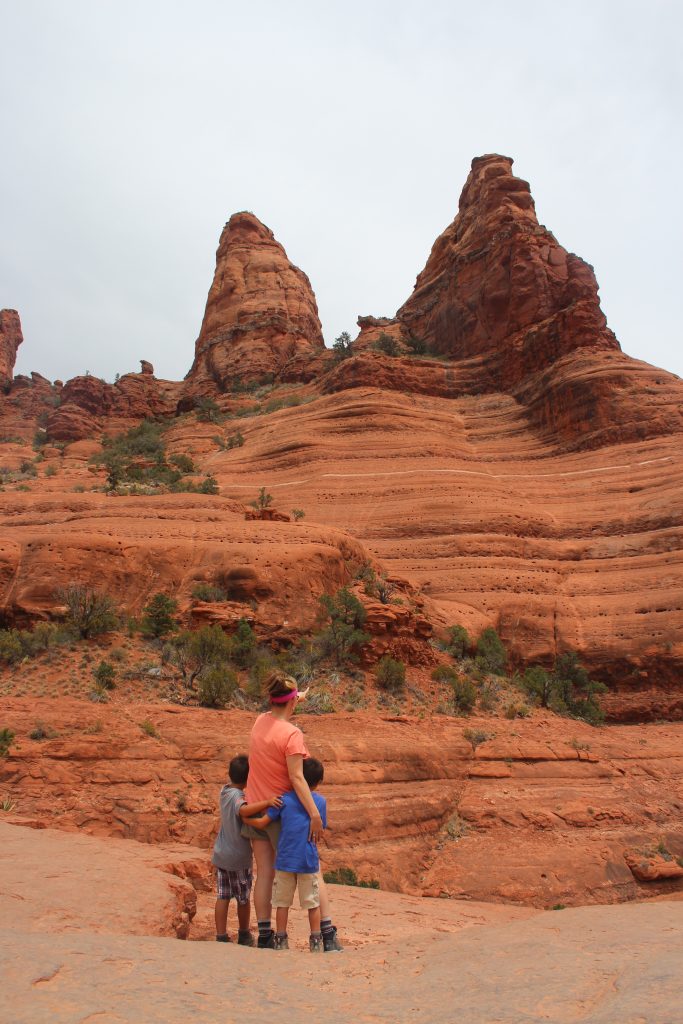 6. Flagstaff, Arizona
We spent two nights in Flagstaff and it wasn't nearly enough. We had one full day at the Grand Canyon and two sleeps. Although I spent minimal time exploring Flagstaff, I fell in love with the city's vibe and want to go back. It was the kind of place where I said to myself "I could see myself here." When you know, you know, right? For now, we're happy in Texas but everything about Flagstaff appealed to me. There is so much to see in this state and I know we've barely scratched the surface. If you've got Arizona travel on your "gotta do it" list, definitely consider Flagstaff.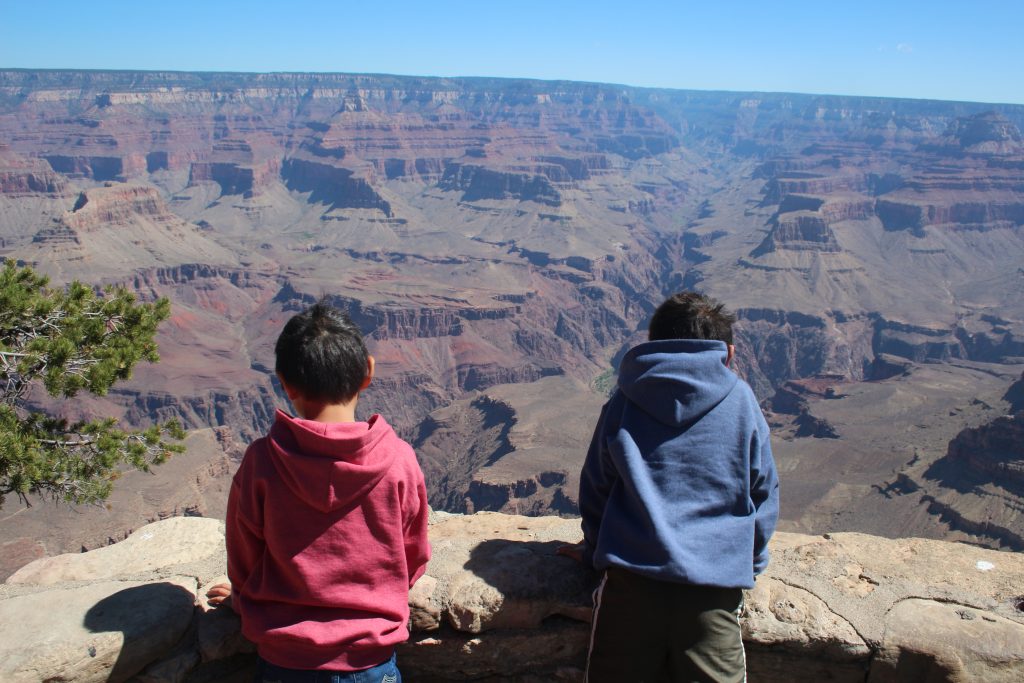 7. Albuquerque, New Mexico
Albuquerque was the briefest of pit stops for us. We rolled in just before dinner, did a sunrise hot air balloon ride with Rainbow Ryders, at breakfast and moved on. The balloon ride was reasonably priced and a total bucket list item. The ride ended with a mimosas in the desert which was a pretty fantastic way to start the day. My husband and I are both huge Breaking Bad fans and since the series was filmed in Albuquerque, there are lots of breaking bad things to do. I've also heard the children's museum is fantastic, so we definitely have things to look forward to next time.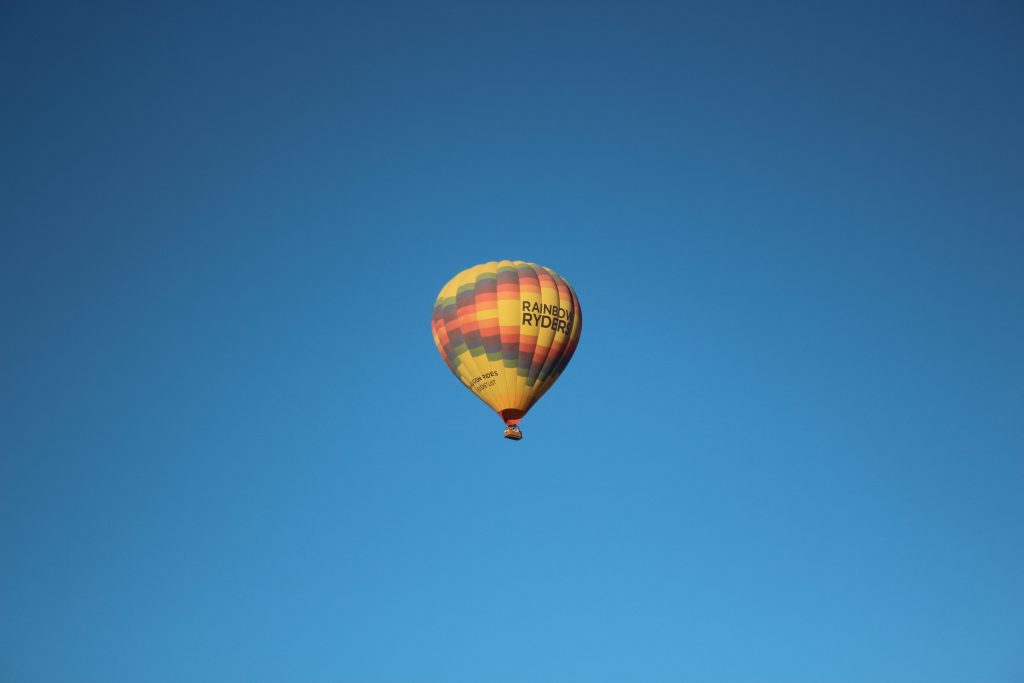 8. Santa Fe, New Mexico
We visited Santa Fe with our kids, and despite my having the perception that Santa Fe was a grownup's town…you know, wineries, spas, high-end shopping…we found it to be surprisingly kid-friendly. You can read more here about what we did in Santa Fe and if you're traveling through there with kids, this will definitely help you plan. If you're going on an adults-only trip, your itinerary will be much different.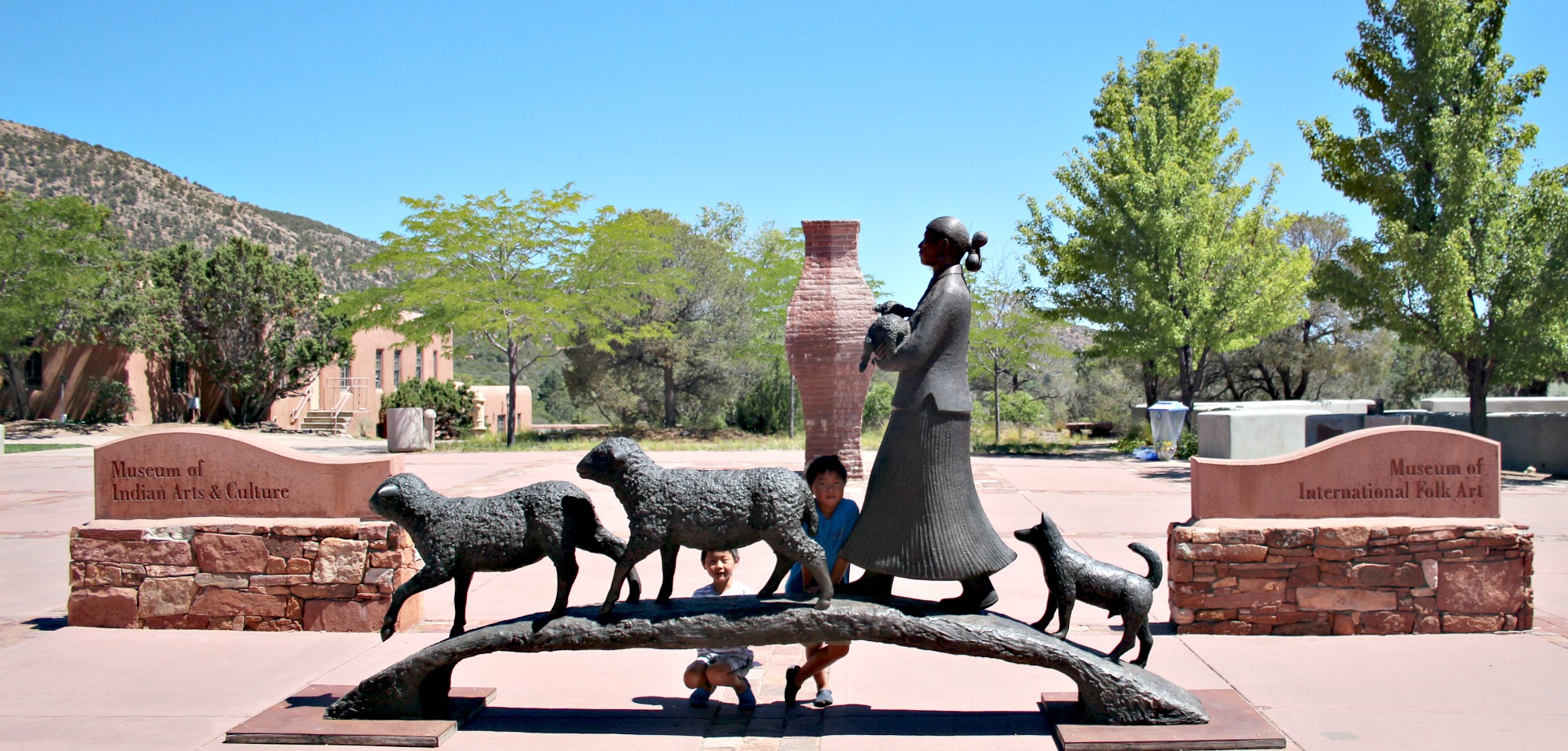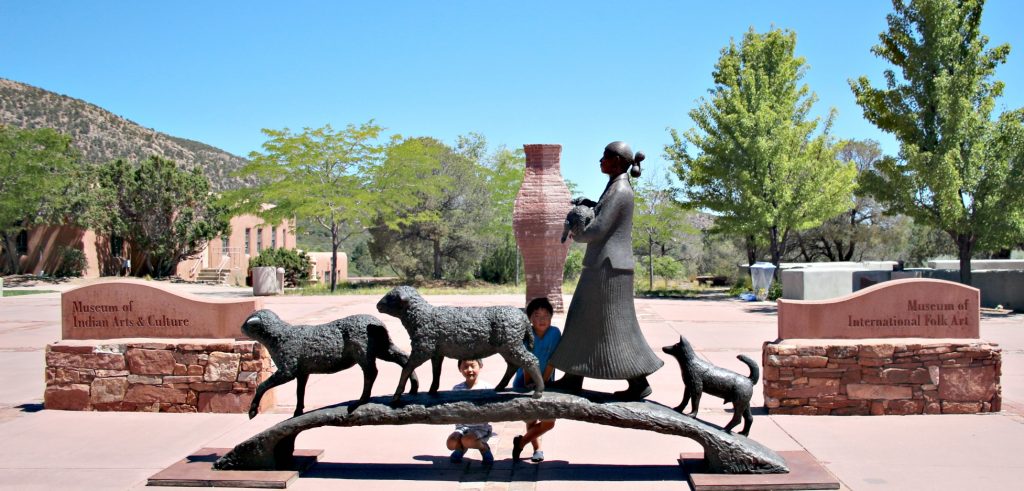 9. Roswell, New Mexico
Now. I wouldn't recommend taking a specific trip to Roswell unless you're just really (like really really really really) into Alien culture. We drove from Santa Fe to Roswell and then from Roswell to Carlsbad. The drive from Santa Fe to Roswell was not at all scenic, boring, and all back roads.
But. Downtown Roswell is fun. The alien themeing is everywhere. The town is very invested in alien culture and it's lighthearted and fun. The International UFO and Alien Museum is the town's main tourist attraction, and, while it's a little cheesy, it's a good time.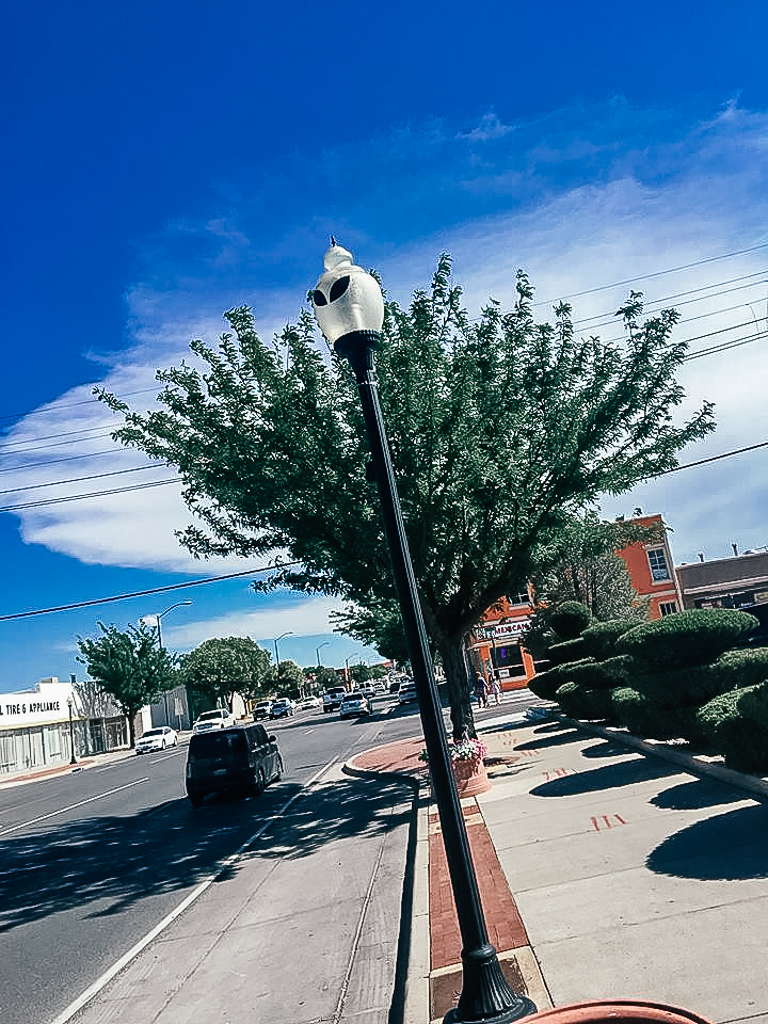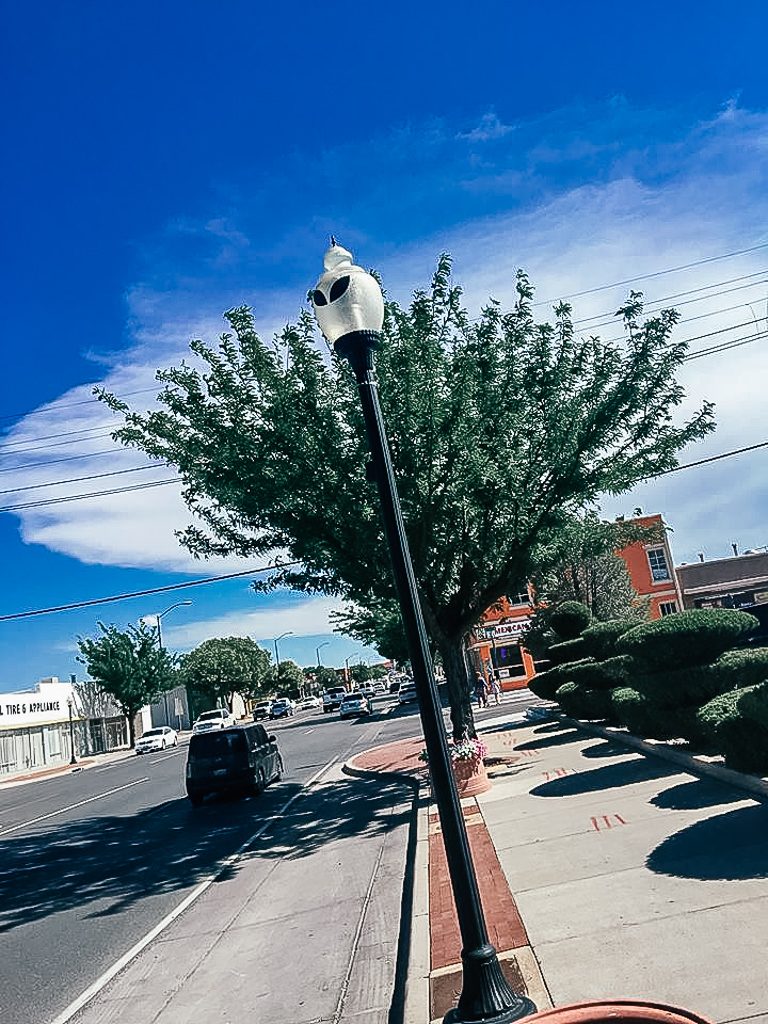 You kind of have to plan to go through Roswell…it's in the middle of the desert and not "on the way" to anywhere, at least not by any direct route. That said, if you go through there, it is a real, full service town with lots of hotels, restaurants and shopping. It's a comfy place to stop for the night if you're into stopping for the night in the middle of nowhere.
10. Lubbock, Texas
Lubbock is an underrated West Texas town. It's not particularly scenic and it's not particularly sexy but it goes in the books as one of the best and most memorable stops on our Southwest Road Trip. We love Texas travel with our kids. It's such a big state and there's so much diversity in the landscapes. We live here, so it's impossible to take a road trip with kids and not see miles and miles of Texas before we hit a border, which is one of the reasons we've grown so fond of Texas travel.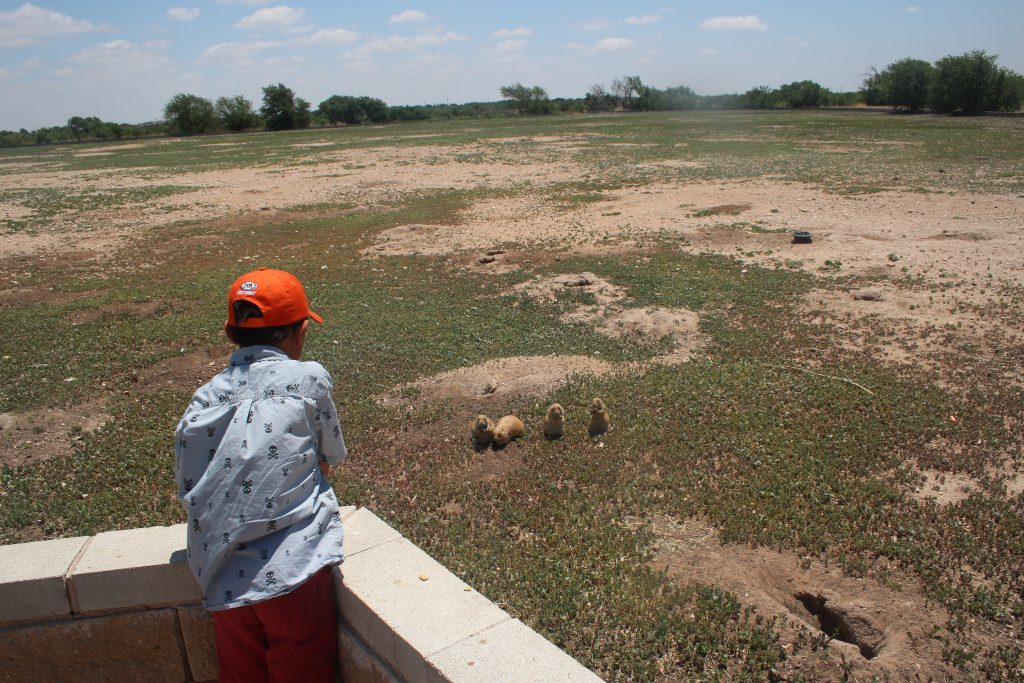 Our highlights were Prairie Dog Town, The Buddy Holly Center and Pheasant Ridge Winery (which is family friendly.) If you're looking for an awesome place to stay in Lubbock, I recommend the Fairfield Inn Lubbock Southwest. It's super comfortable and has an amazing outdoor area and what, I can only describe as a disco pool. Definitely worth checking out.
Related reading: If your Southwest Road trip takes you by way of Colorado, check out Insider Families' guide to Mountain Towns in Colorado.
11. San Angelo, Texas
San Angelo is an awesome West Texas city to visit along a southwest road trip or for a weekend stay if you live within an easy drive. San Angelo is about three hours and change from where we live near San Antonio and we found plenty to keep us occupied for a weekend. You can read more on the things my family did in San Angelo here and here.
If you've got a Texas travel bucket list – and you should, because it takes a loooong time just to drive through – you should definitely add San Angelo.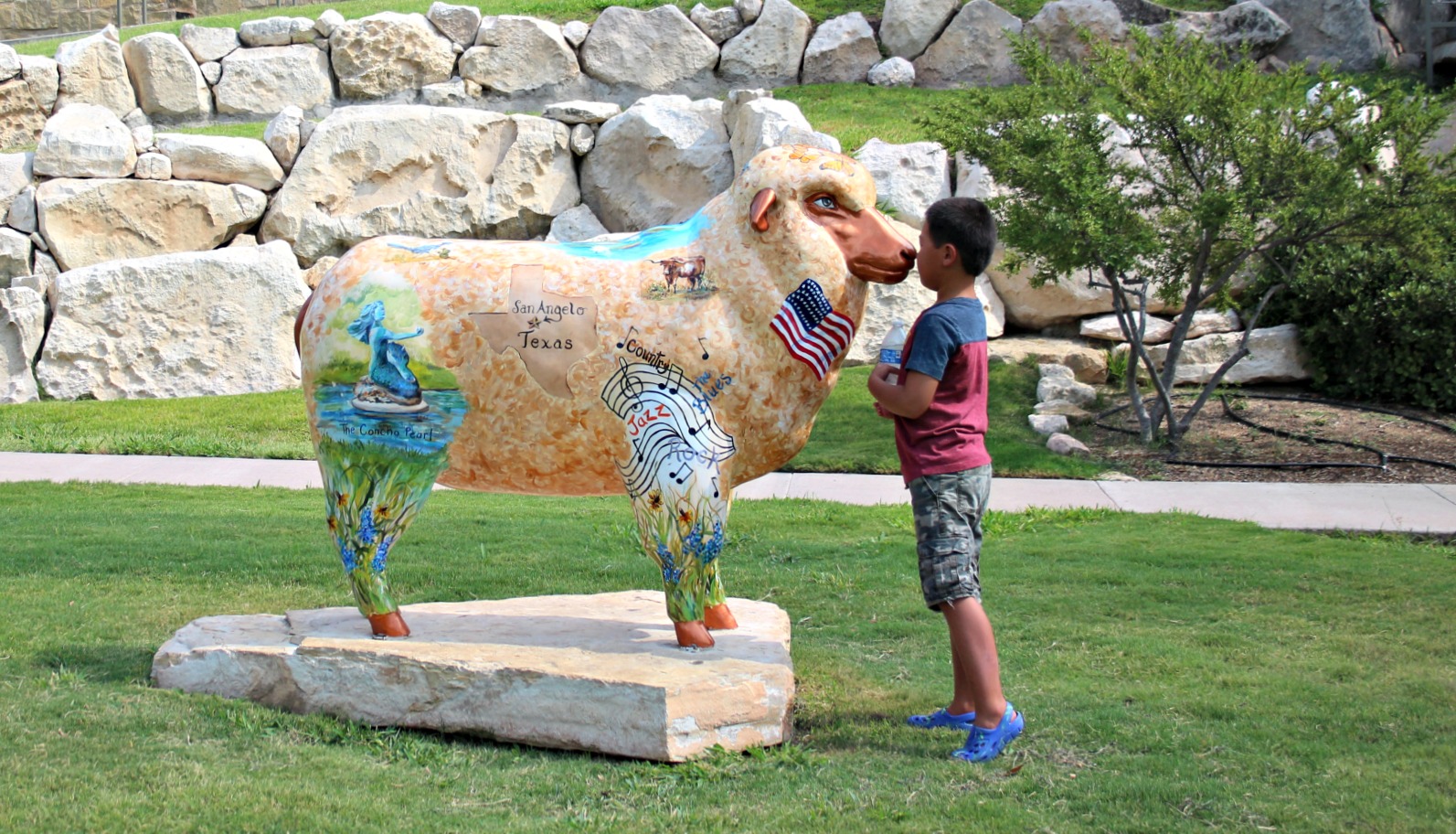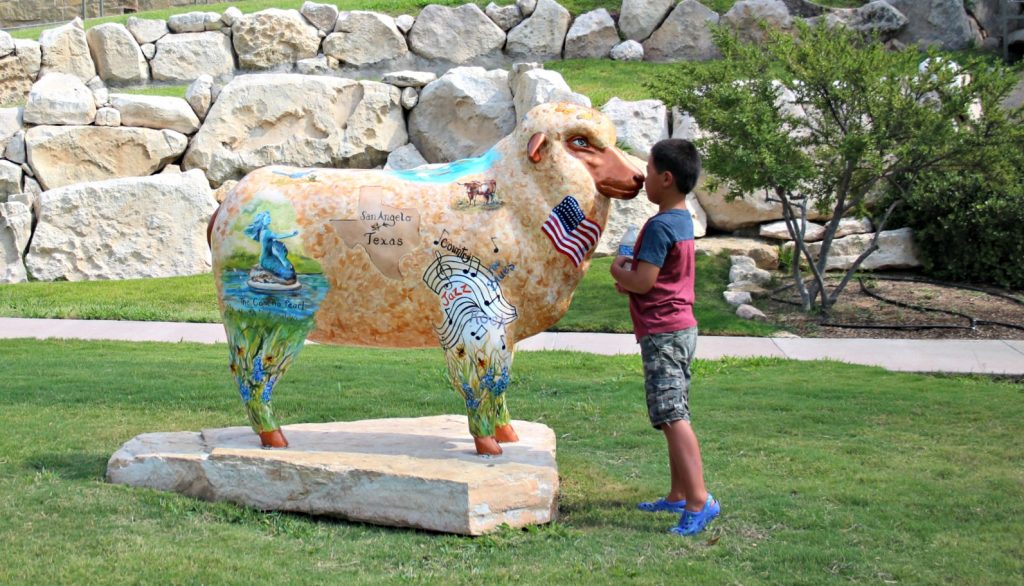 12. Tempe Arizona – an awesome Southwest road trip stop
Some of our best family trip memories come from our Arizona travel. If you're tempted to think of Tempe as just another suburb of Phoenix, don't. There's so much family friendly stuff to do in this charming city, which is located just a few miles from Phoenix's Sky Harbor Airport. Even top-tier Phoenix attractions such as the zoo and the Desert Botanical Garden are right on the edge of Tempe, making them very easy to get to if you set up base camp in Phoenix.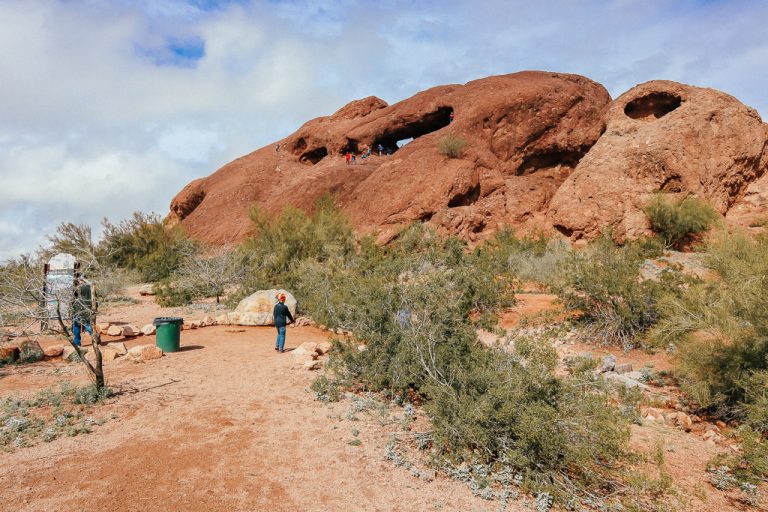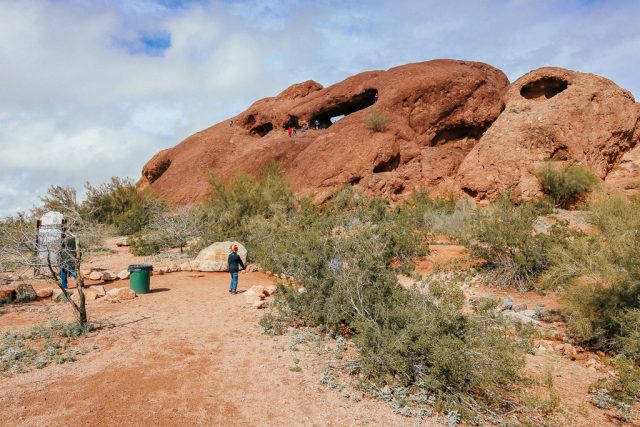 My family and I found plenty to entertain ourselves for an entire four days without going into Phoenix at all. There's plenty from this list you can pick from if you are passing through or making this a one-day stop. The two hikes I mention are easy to do in a short amount of time and the photo ops are incredible. You can find more ideas from the Tempe Tourism Office's website.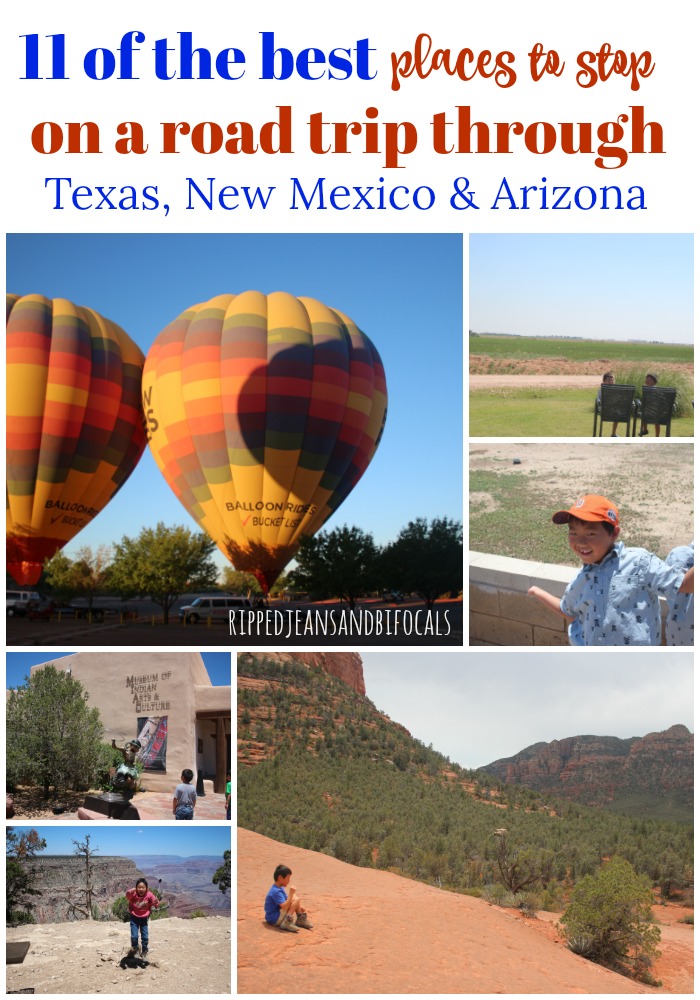 You might also like:
Waco Tours – The thing you need to do before you visit Magnolia
Where to eat breakfast in Tempe – The Most Important Meal of the Day never tasted so good!