Travel Safety Tips For Families
(This post may contain affiliate links. Read my full disclosure.)
While no one should plan their vacation with the mantra of "Something is going to go very wrong" it doesn't hurt to be prepared for scenarios you hope you never encounter. Even if your plans get derailed by injuries or accidents, being ready and knowing how you will react to situations you don't want to be in can keep families safe and get things back on track more quickly. Traveling with kids adds an extra layer of complication and potential for things to go south. These travel safety tips for families was put together to help parents vacationing with kids be extra prepared for the unexpected.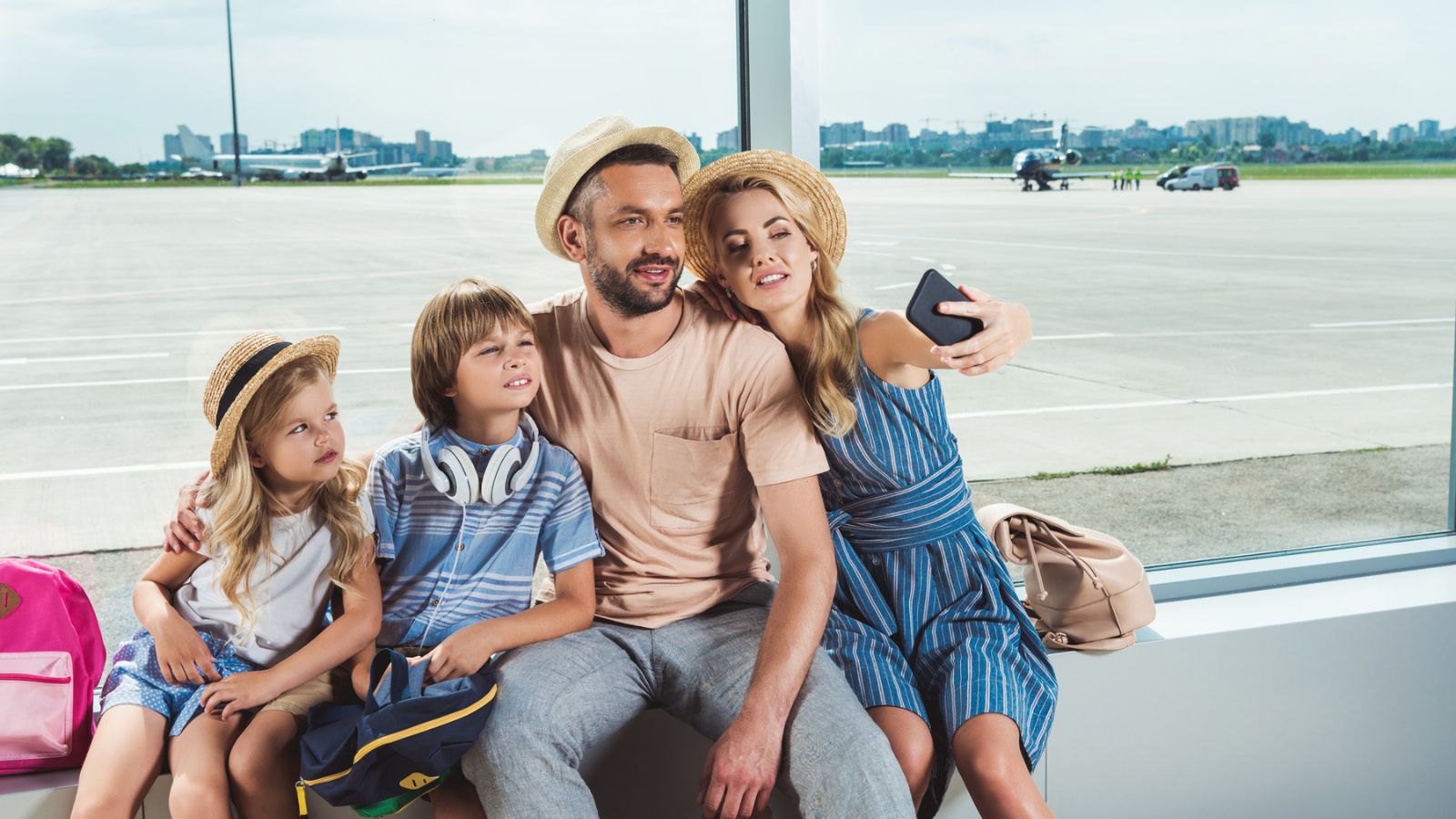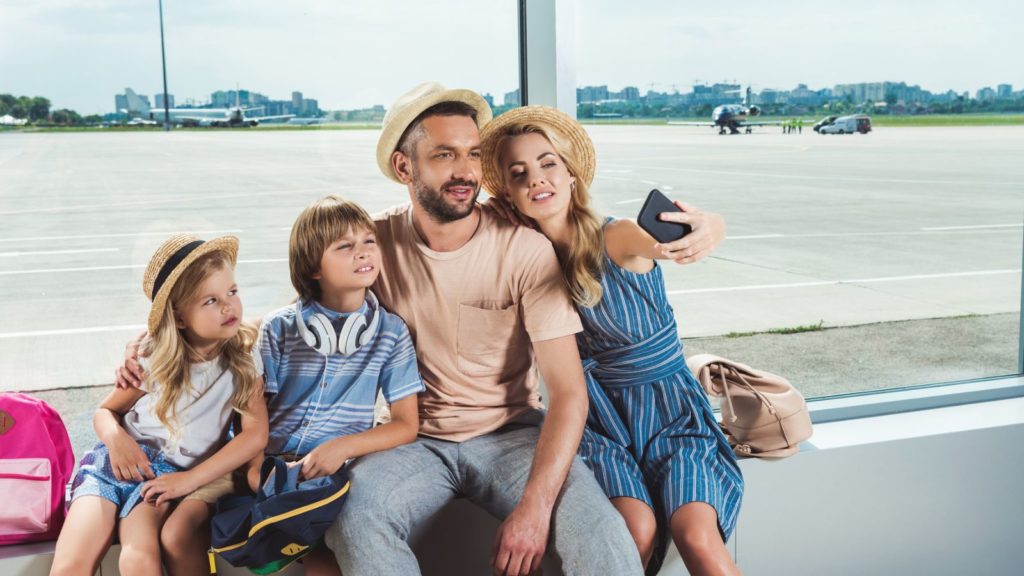 Travel Safety Tips For Families
From doing your homework beforehand to knowing how to react if your child gets lost, here are the travel safety tips for families you need in your toolkit.
1. Stay On top of Travel and Health Advisories
Whether it is safe to travel to a particular place is a fluid situation. Do your pre-trip research and monitor security and health advisories. If you are traveling outside the United States, monitor the U.S. State Department Travel Advisory Page for the latest information.
And, always know where the nearest U.S. Embassy or consulate is. Always, always know this, wherever you are.
2. Check Your Insurance
If you're driving, check to ensure your auto insurance policy is valid throughout your trip and that you have valid, updated proof in your glove box. If you plan to drive in another country – your own car or a rental car – make sure your insurance covers you and that your driver's license is valid. No one wants to get into a car accident on vacation but not having your ducks in a row when it comes to insurance will quickly make a bad situation worse.
Make sure you have proof of medical insurance coverage for everyone in your travel group. If you're going to take part in any extreme activities, such as bungee jumping, make sure the insurance you have covers injuries sustained from those. Traveling to remote areas? f you're partaking in activities like hiking or skiing, check to see what type of coverage you need for air evacuation, if you happen to become injured or incapacitated far from the main roads. If you are traveling outside the United States, you'll need to determine whether the coverage you have is adequate for your trip.
3. Talk about what to do if you're separated
Make sure all children know what to do if they become separated from the group. You'll make every effort to stay together unless you're intentionally planning to do otherwise, but sometimes things happen. It's a parent's nightmare to realize their child has wandered off in an amusement park or become lost in a crowd but if it occurs, the best outcome will result from having talked through the scenario beforehand.
I've always told my kids to look for a mom and ask her for help. While we've reinforced that law enforcement personnel are helpers there might not always be a police officer handy when you wander away from your mom at an amusement park or a grocery store. However, you choose to approach things, make sure you talk it out in advance. Consider creating an information card with your name and contact information and pinning it to your child's clothing.
4. Take a Daily Picture of everyone in your travel group
If you have to give someone a description of what your lost child is wearing, you'll be able to refer to your recent photos and give a detailed description. And, while it's horrible to even think about, a recent photo may aid in quickly locating a missing person.
If someone asks you "What was your child wearing today?" you might become flustered and panic. Being able to quickly open your phone might facilitate being reunited more quickly.
5. Dress Your Kids in Bright, Bold Colors
Bright colors are easier to spot in a crowd. It is hard to lose sight of someone who is wearing fluorescent orange or hot pink!
6. Keep Your Phones Charged
Make sure you don't let your phone run out of juice when you're traveling. Using your phone to capture pictures and videos can run the battery down, so make sure you set out each day fully charged with backup power sources. Utilize charging ports in the car on an airplane and make sure everyone plugs in when you go to bed at night and use the combo of Wi-Fi and airplane mode when possible, so your phone isn't constantly searching for a signal.
7. Keep Your Valuables Safe and Teach Your Kids To Do the Same
Don't keep your money and ID in your back pocket or a backpack pocket that someone can grab. Wear a fanny pack or a crossbody that sits close to the front of your body or keep your money in a concealed money belt or around the neck carrier.
While you're on a family vacation, the adults will probably be responsible for the security of the keys and the credit cards. However, this is a great opportunity to teach your kids how to keep their valuables safe. If you plan to sleep on a train or bus, make sure your bags are close to your body, and not easy for someone to pluck away from you while you snooze.
Your mileage and personal comfort levels will vary but I always leave a form of ID and payment in the hotel safe. I don't go exploring with all of my money, credit cards, and ID documents on me, just in case something happens.
8. Be Aware of Your Surroundings
While our phones are valuable travel tools – we store maps, boarding passes, hotel apps, and more on them – don't walk around with your nose in your phone. If someone is looking to steal from you or otherwise do you harm, you make yourself easy pickings if you're focused on your screen versus what is happening around you.
9. Make Copies of Important Documents
Having digital copies of your passport and driver's license may help to get a quick replacement more easily. If you lose your identity documents when traveling, you'll have an easier time proving you're who you are if you take this step ahead of time. Hopefully, you'll never lose your important documents but it pays to be prepared.
Having a quick list of credit card numbers, bank accounts, and customer service phone numbers will also help if you have to cancel accounts or put them on a temporary hold because your wallet was lost or stolen. A service like LifeLock may also help make this easier.
10. Make Sure You're Prepared For the Type of Activities You're Going To Do
If you're going to be walking or participating in strenuous activities, make sure you're physically and mentally prepared to partake. Have good, broken-in shoes, supplies, and the necessary stamina for hikes or bike treks. If you're skiing, make sure you've got good, warm, gear. I highly recommend ski school for beginners of all ages.
11. Be Smart About Social Media
While we all want to share our epic vacation snaps on social media, doing so is an advertisement that you're not home. Likewise, posting real-time locations – especially from your hotel or Airbnb – may bring stalkers or unwanted attention to your location.
It's safest to post vacation photos once you're home – enjoy being in the moment – but if you need to share, don't tag your location or post pictures of the exterior of your hotel or Airbnb or your hotel room number. Avoid location tagging while you're on your trip.
12. Traveling With Little Ones? Make and Take a Babyproofing Kit
If you don't have a tiny tot, disregard this – or better yet, share it with the parents of a young one. Babyproofing a new place can be a daunting task if you're not prepared.
Pack security door stops – handle-style doors commonly in hotel rooms are very easy for little ones to open – as well as electrical outlet protectors. In a pinch, painter's tape works to cover outlets so that little fingers can't explore them. Pro-tip: painter's tape is also a great thing to give a child to play with on the plane or in the car.
Consider also packing edge protectors so little heads don't get bumped. If you're staying in a balcony room and you're worried about your kids wandering out, there are no-drill locks that can keep everyone safe. You can inquire in advance about small-person sleeping spaces but if you need to make a quick adjustment, there are easily packable inflatable bed rails you can grab before your trip.
13. Make Sure You're Equipped for Medical Emergencies
Have a great first aid kit that covers basic medical needs. If you're travel will take you to a remote location, you might want to consider packing more preventive supplies but if you're going to be in a populated area, having a little bit of everything that can tide you over until you can get to a pharmacy should suffice.
If you take prescription medication, pack it in original containers. Have your doctor's phone number handy and know where you can get medical care in your destination.
If you have food allergies or a medical condition and you're traveling to an area where English is not the primary language, make sure you have a translation that explains your condition.