Things to do in Fort Stockton Texas
(This post may contain affiliate links. Read my full disclosure.)
Located deep in the heart of West Texas, Fort Stockton is a town where you can experience some frontier history, great Mexican food and friendly people. Here are some fun things to do in Fort Stockton if you're planning Texas travel in the western part of the state.
Info current as of 10/2020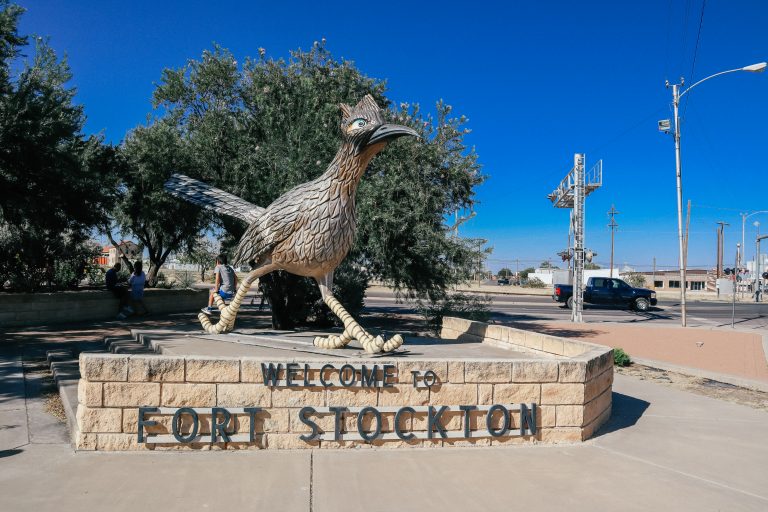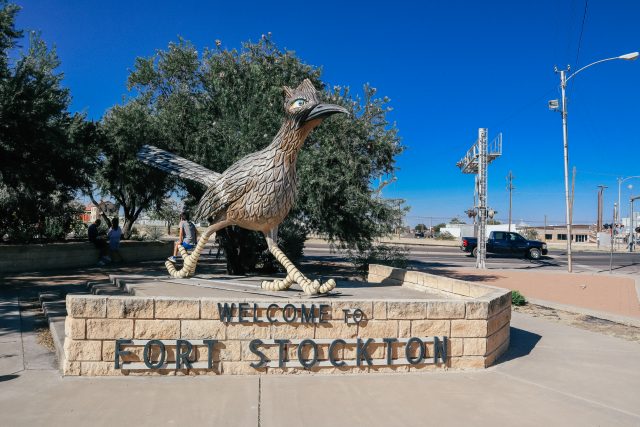 Want more info on things to do in West Texas? Check out this deep dive on things to do in Alpine.
Things to do in Fort Stockton Texas (+ where to stay & eat)
Our family first visited Fort Stockton in the summer of 2018. I took my kids on a road trip from San Antonio to Santa Fe and back – basically all throughout the Southwest. Our first pit stop on our drive west was Fort Stockton – I am not a fan of long days of driving. Turns out there, quite a few fun things to do in Fort Stockton. We made a return trip in the fall of 2020.
ed to make a pit stop in Fort Stockton on our "San Antonio to Santa Fe" road trip. Fort Stockton is about 300 miles from San Antonio and not being a fan of long driving days (especially when traveling solo with two young children) I decided Fort Stockton was a great place to stop for the night. Here are some things to do in Fort Stockton Texas if you ever find yourself in this neck of the woods.
Disclaimer: We are a participant in the Amazon Services LLC Associates Program, an affiliate advertising program designed to provide a means for us to earn fees by linking to Amazon.com and affiliated sites.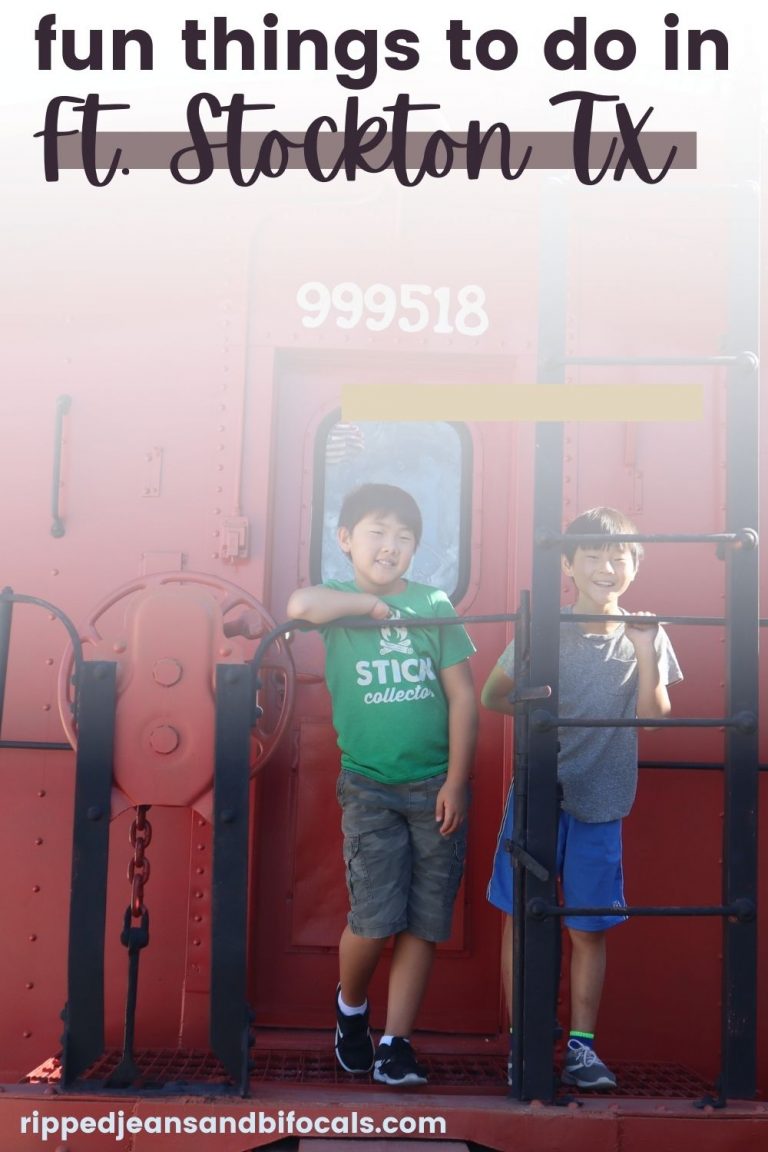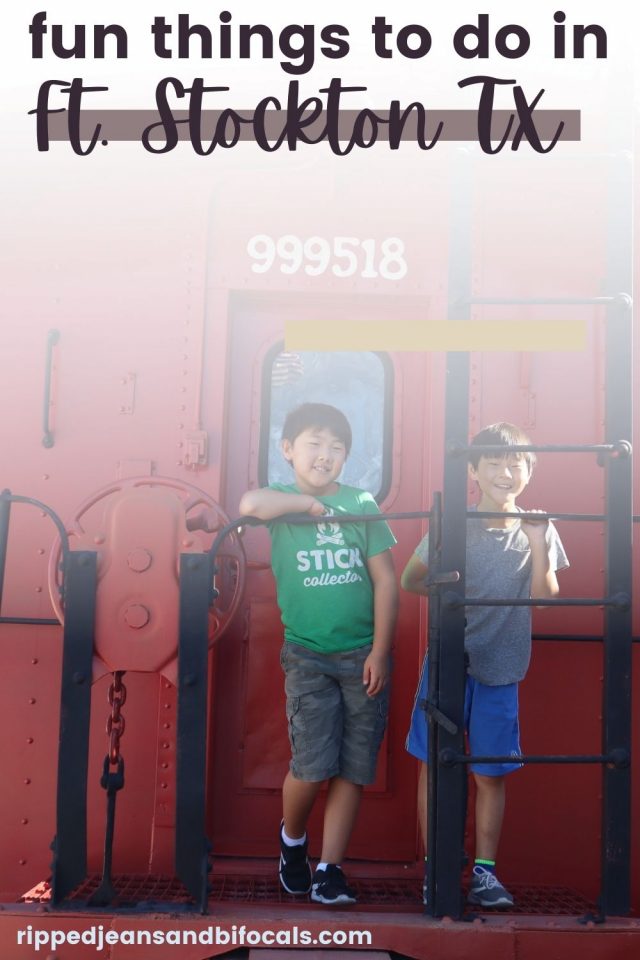 Where is Fort Stockton TX?
Fort Stockton is about 300 miles from San Antonio, where we live. It's about a four and half hour drive, most of that on Interstate 10. If you are not a fan of long driving days, this makes a good pit stop on your way to El Paso. Alpine and Marfa are about another hour or so Southwest. Otherwise, it's near pretty much nothing, so make sure your car is in good condition and that you don't let your gas tank get too low.
Looking for a room? I always have great luck with Booking.com. It's easy to compare amenities and prices on their platform.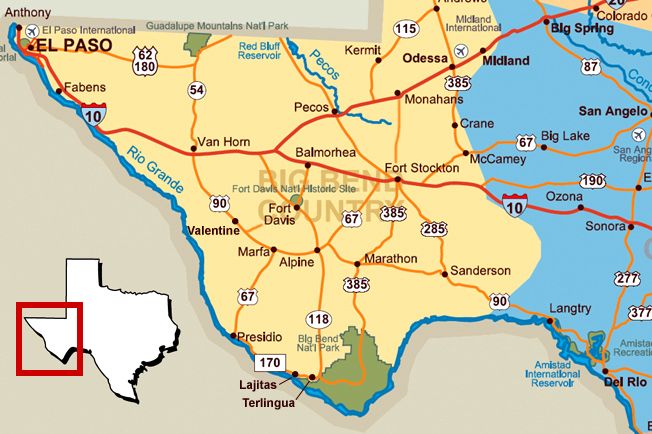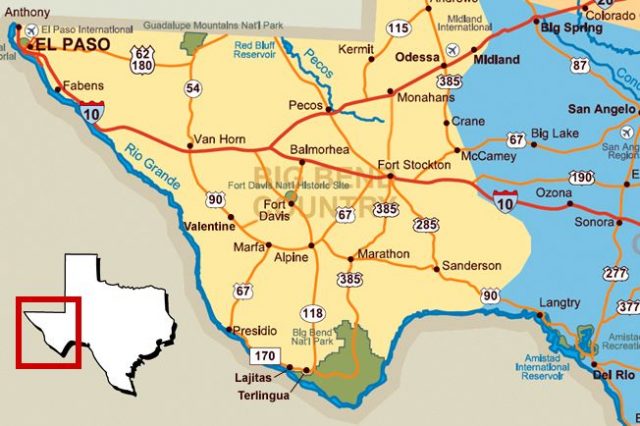 History of Fort Stockton
Once upon a time, soldiers of the 1st and 8th Infantries were stationed at this West Texas outpost to protect travelers heading west to Mexico and California from San Antonio.
Fort Stockton was settled because of its proximity to Comanche Springs, a source of spring water source along the trail from San Antonio to El Paso.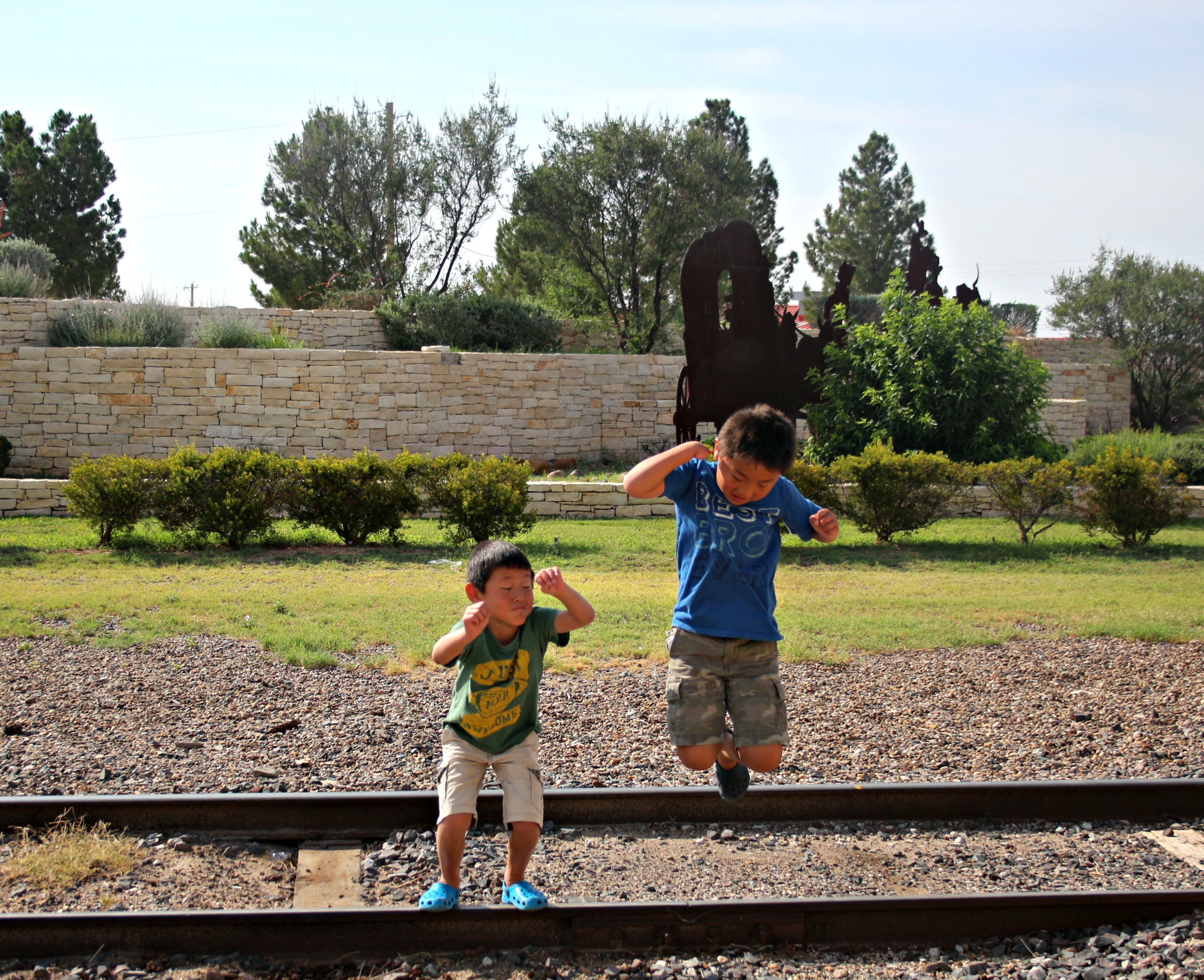 Check out these 6 fun things to do in Fort Stockton Texas:
1. Fort Stockton Visitor's Center
Make the Fort Stockton Visitor's Center your first stop…even if you're just passing through and think you might not be doing much in the area. They offer friendly faces, clean restrooms (so important when traveling with small humans!) and an array of brochures and maps. There's also a nice shady patio where you can take a break from the hot West Texas sun.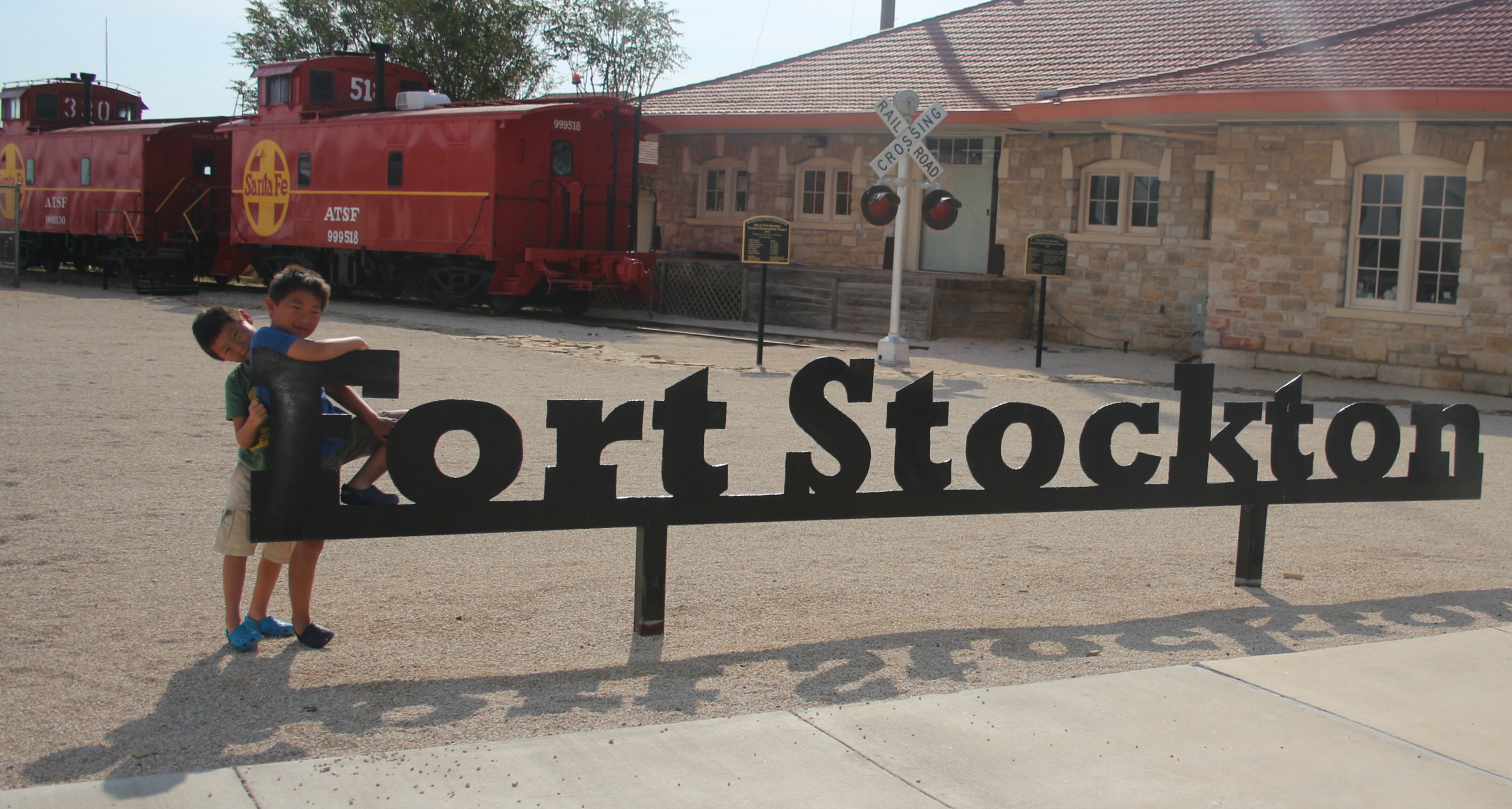 In addition to the info on activities in Fort Stockton, the visitor's center has info on things to do in the surrounding areas.
The best part of visiting the visitor's center? Awesome photo opportunities.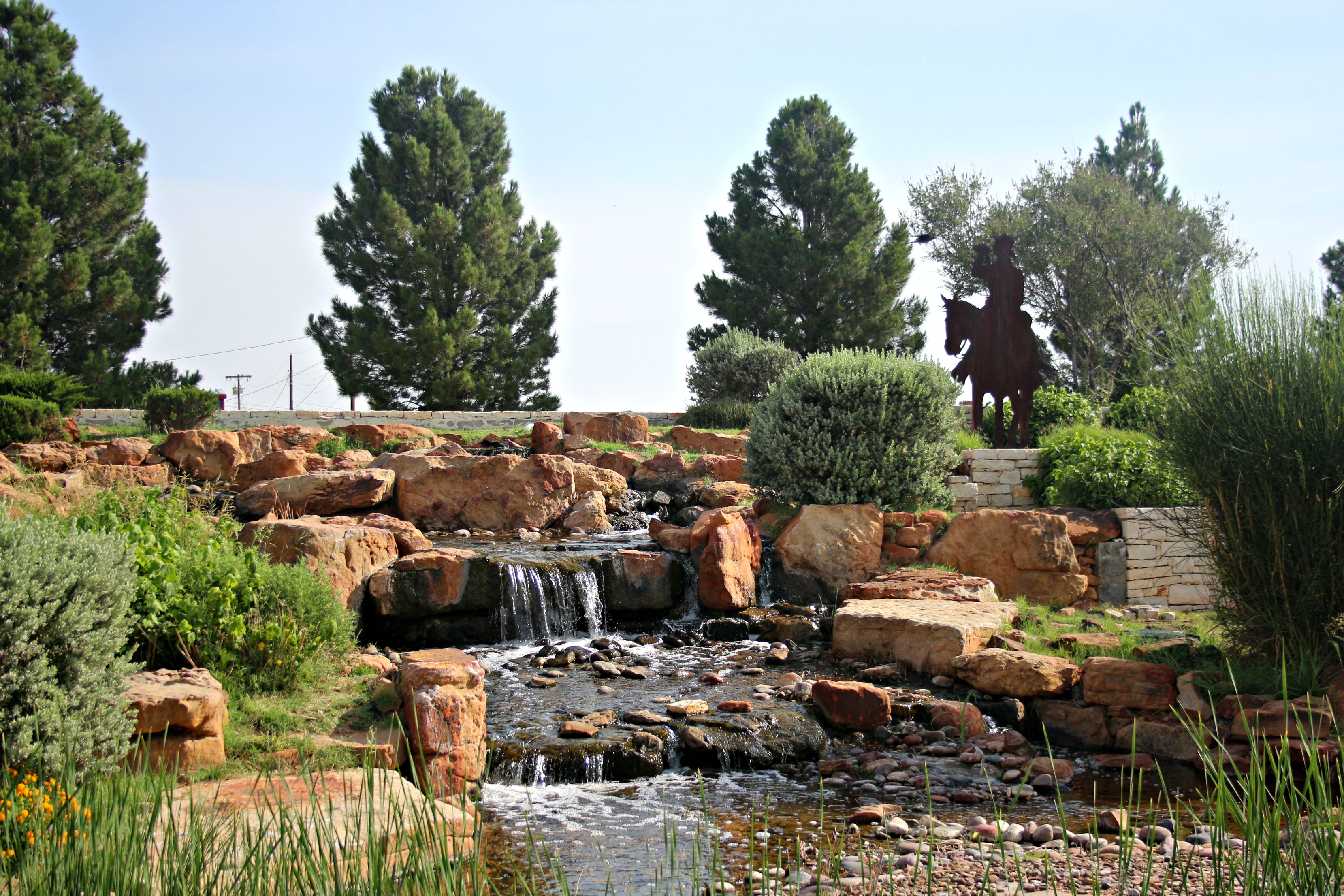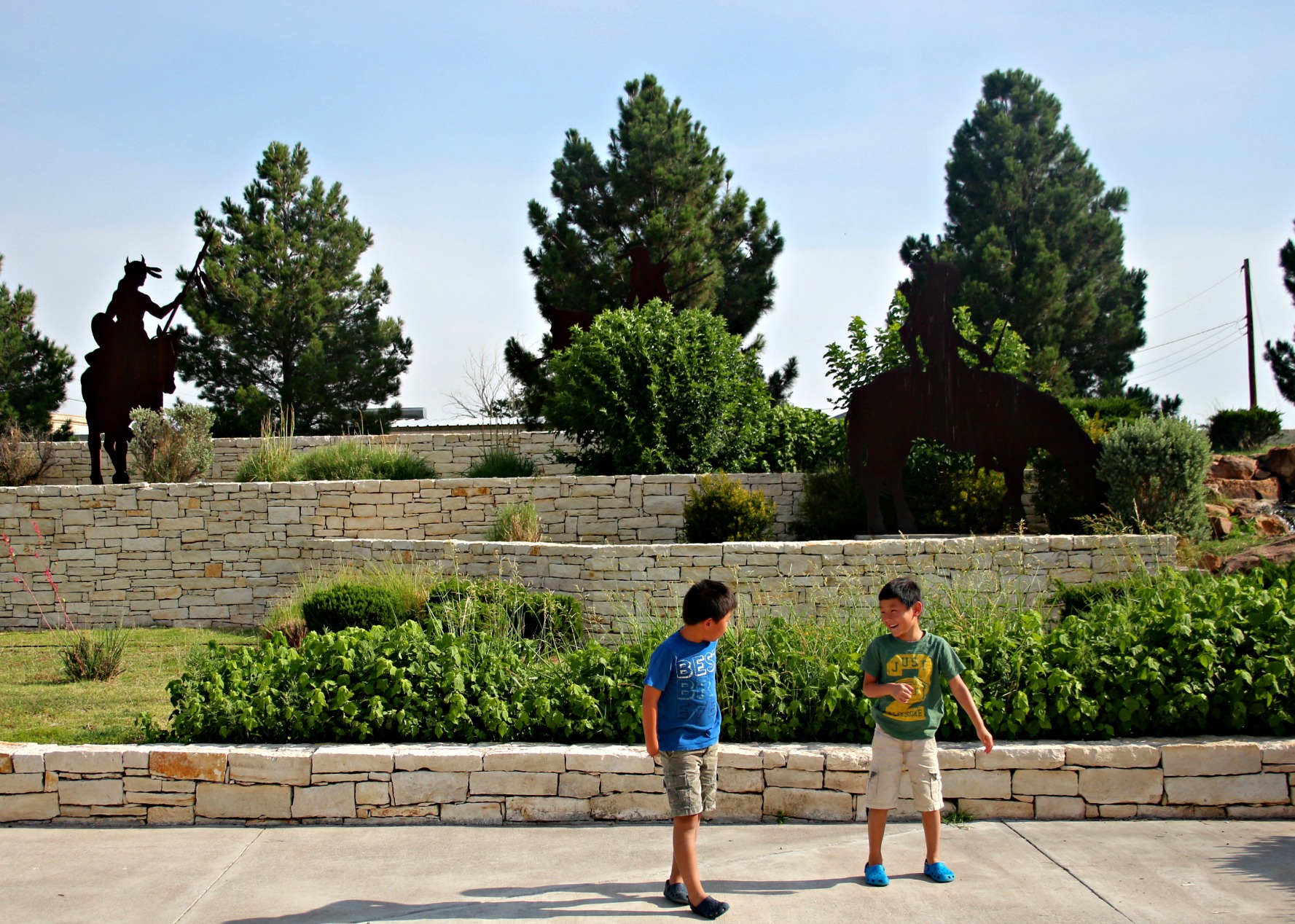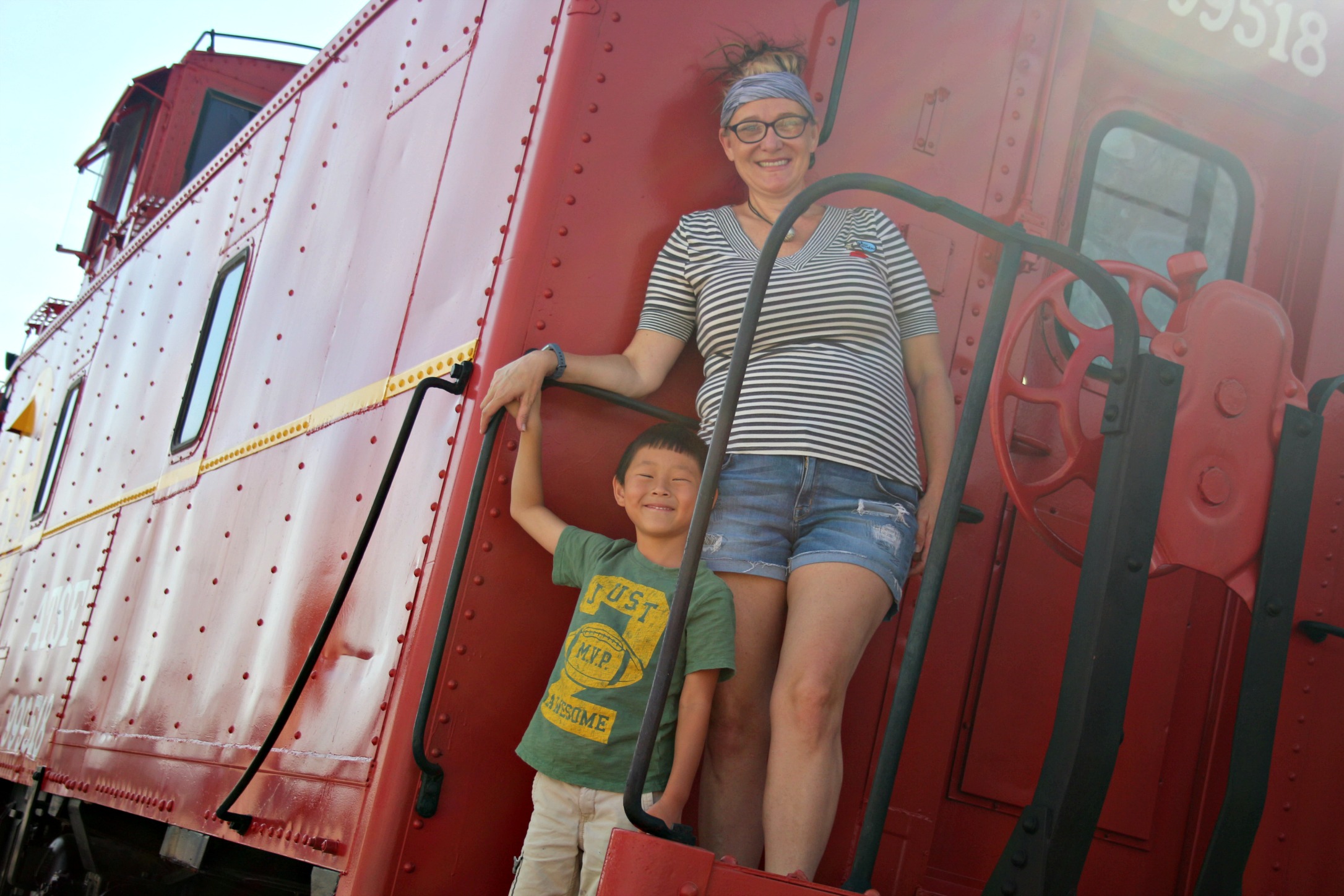 2. Paisano Pete
Better known as the "giant road runner statue." If you came to Fort Stockton and didn't get a picture with Paisano Pete, were you really even there?
Paisano Pete is located directly across the street from the visitor's center in Fort Stockton TX.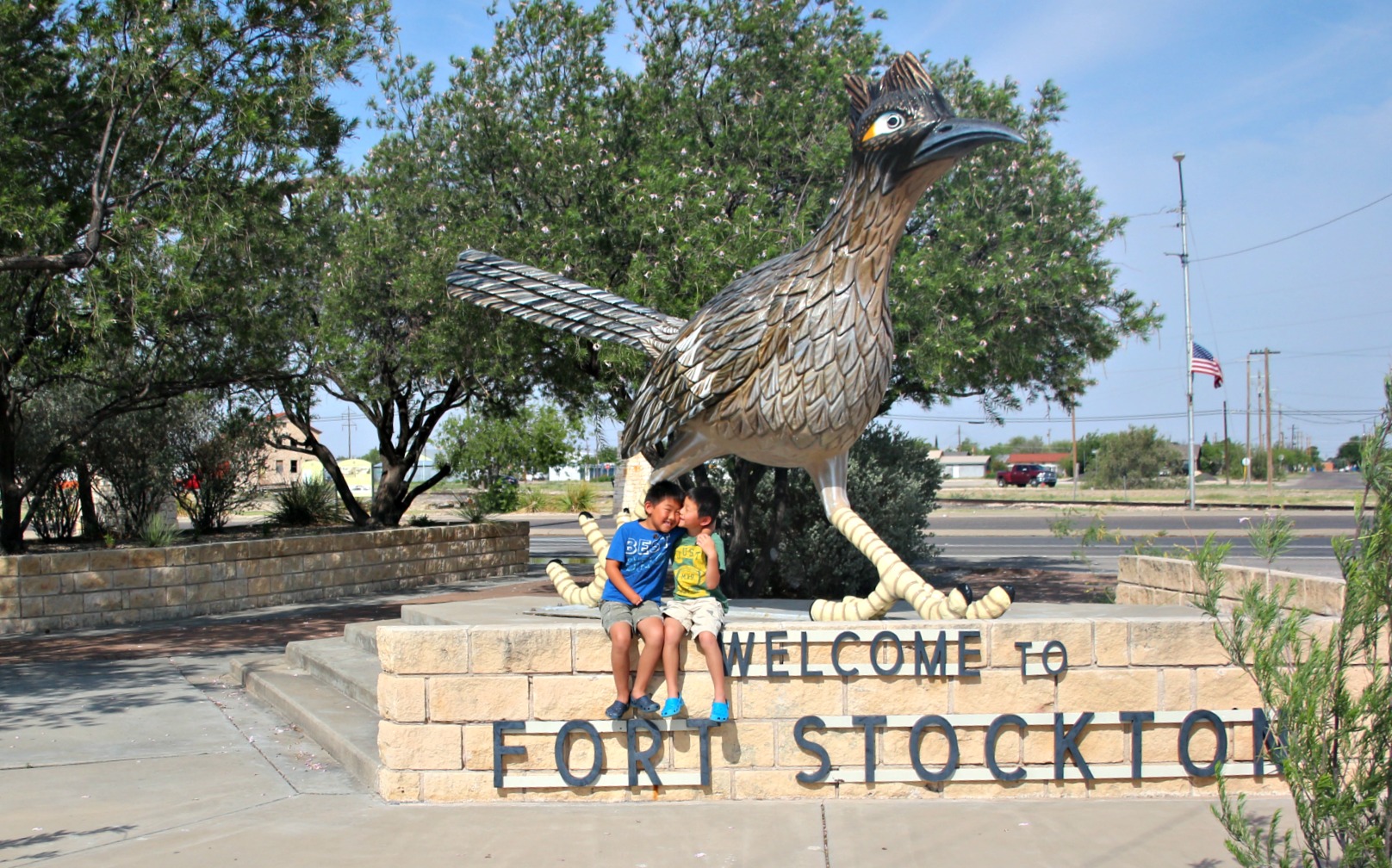 There is parking (gravel lot) directly behind the statue. The craftsmanship is really well done and detailed. There's no credit to the artist or the designer that we could find but whoever is responsible for the craftsmanship deserves a pat on the back. Paisano Pete can be found in downtown Fort Stockton at the corner of Dickinson and Main – can't miss it and you have to add it to your list of things to do in Fort Stockton!
3. Annie Riggs Memorial Museum
The Annie Riggs Memorial Museum has a little bit of everything: history of the local people, artifacts ranging from turn-of-the-century furnishings and old photographs and some archeological relics, such as the tusks of Chilean Mammoths. To learn more about the history of Chilean Mammoths in Texas, check out my post on Waco Texas.
The Annie Riggs Memorial Museum in Fort Stockton was once a hotel. The sign outside remains.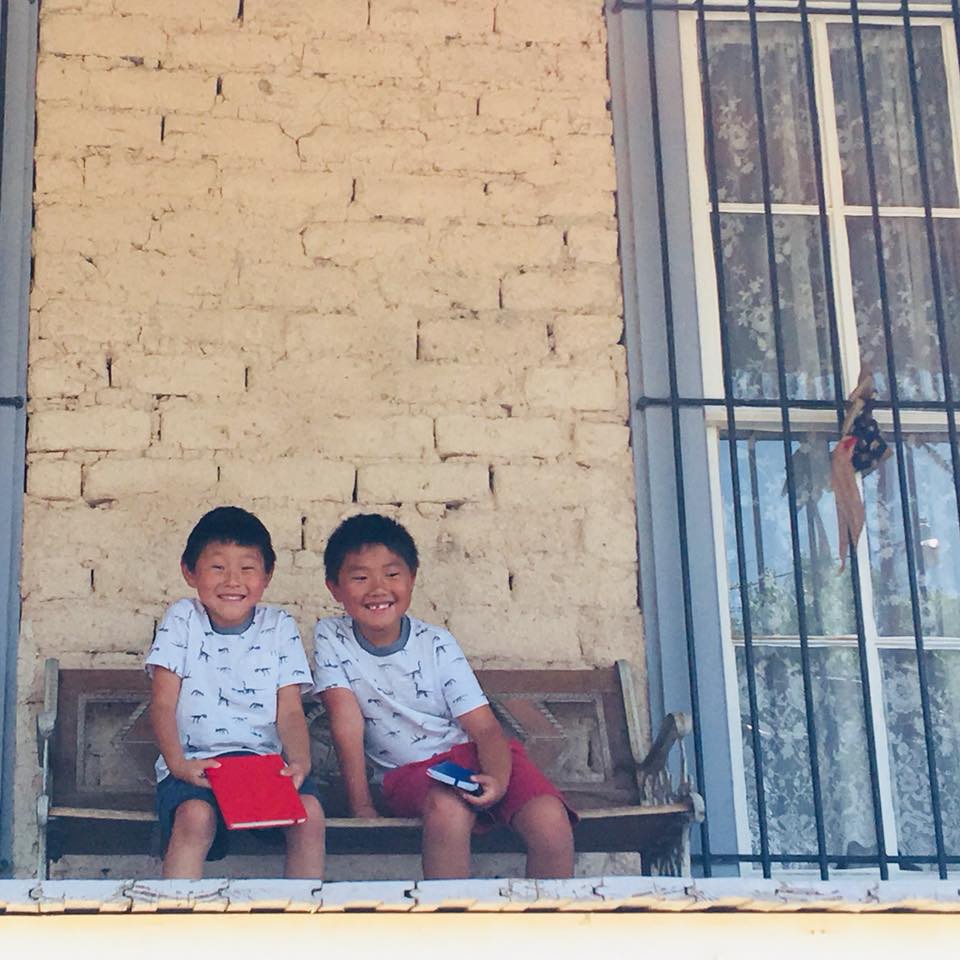 You can easily get through this attraction in an hour or less. The admission price was $3.00 for adults. My two kids (both under 12 at the time of our visit) got in free. Veterans are also free. There are some fun photo opportunities to be had on property and out back and we loved the wrap around porch.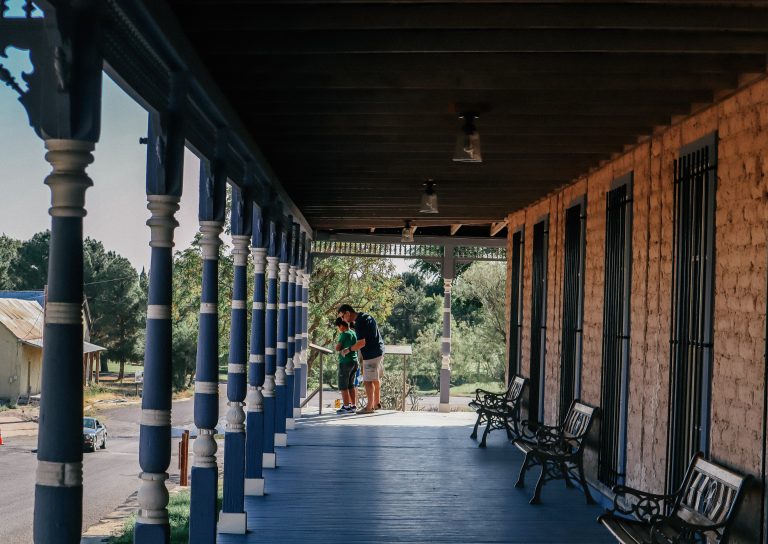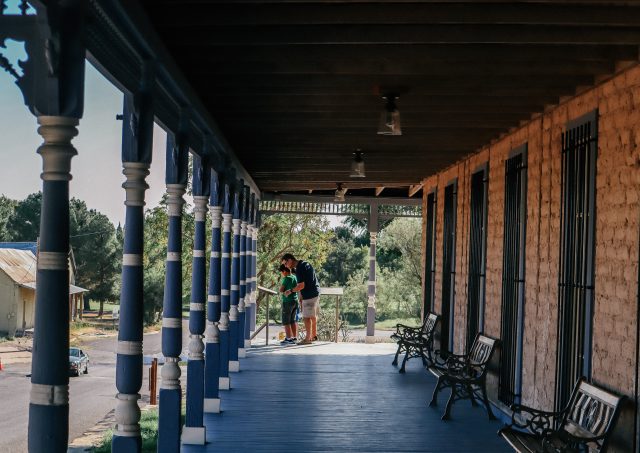 Even if you pop by when the museum is not open, you can still get a feel for the place by walking around the outside of the building.
4. Gray Mule Saloon Tasting Room
The Gray Mule Saloon Tasting Room is directly across the street from the Annie Riggs Memorial Museum. If you are a wine lover, you will need to add this to your list of things to do in Fort Stockton.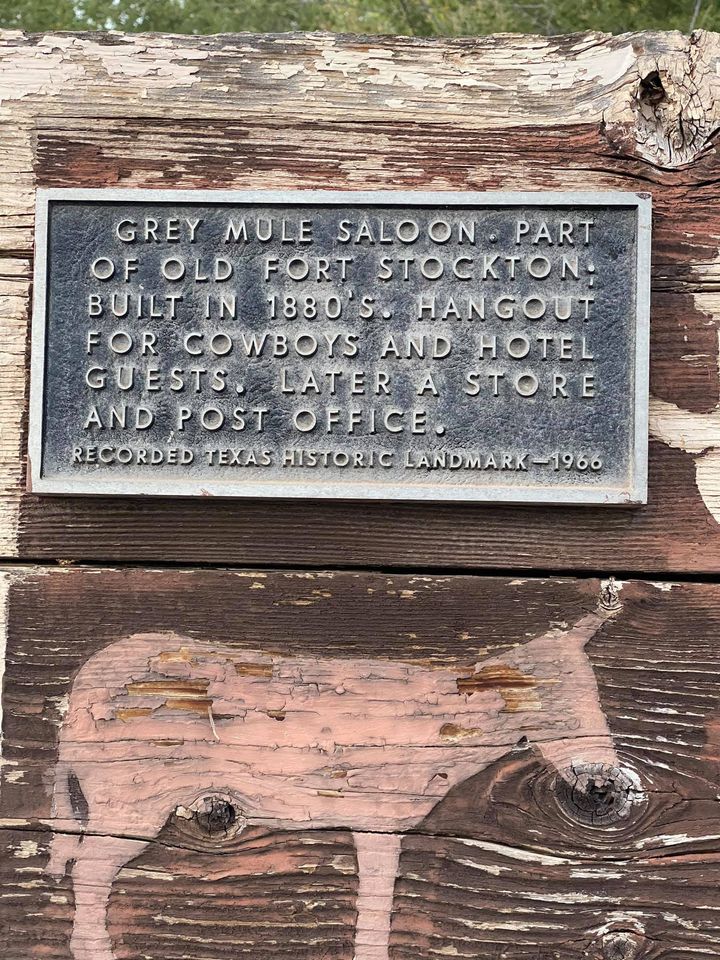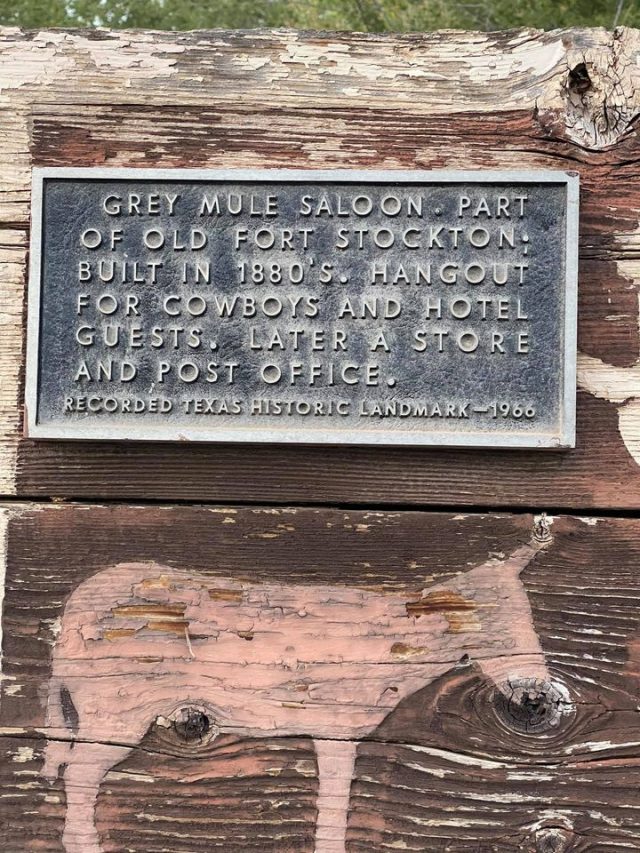 The Gray Mule started out as the saloon that the cowboys who stayed at the Annie Riggs Hotel across the street frequented. According to the sign out front, it was the home of many gunfights in the old west days. It was later a post office.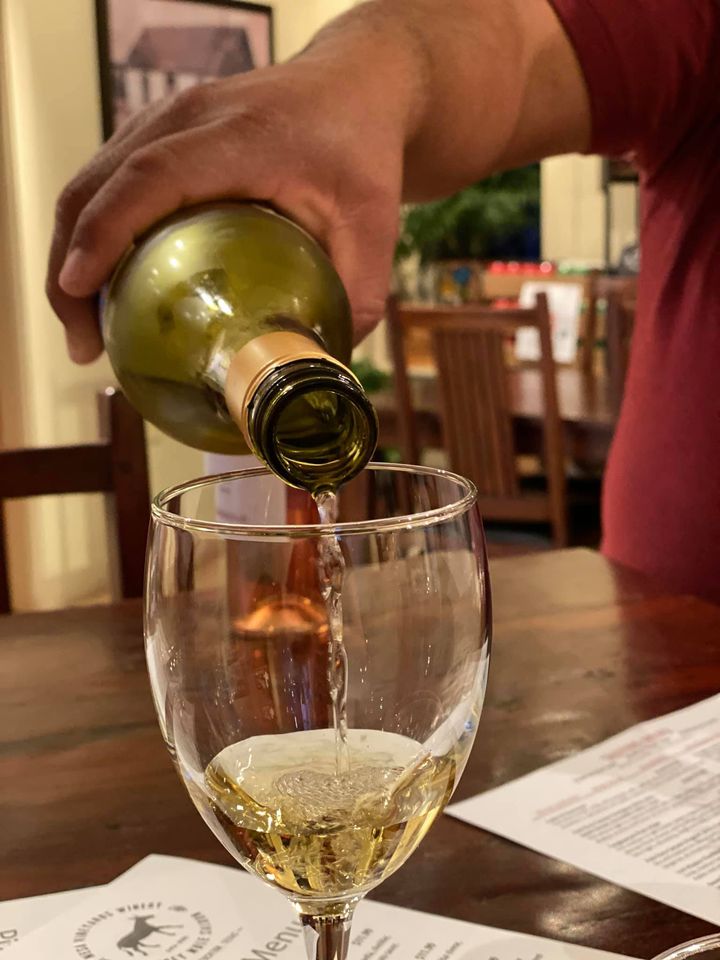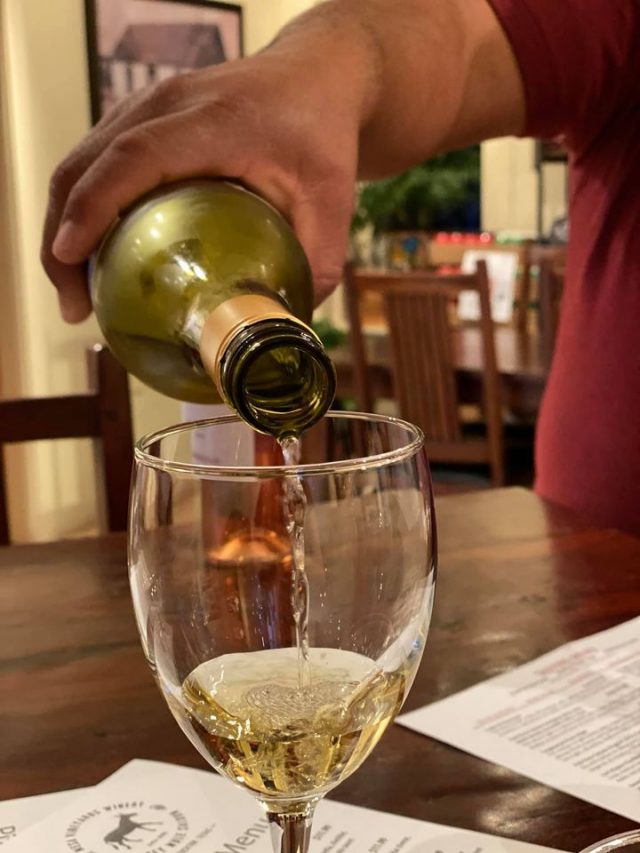 There's a nice variety of Texas wines for sale here. They have a small indoor tasting room and two outdoor patios.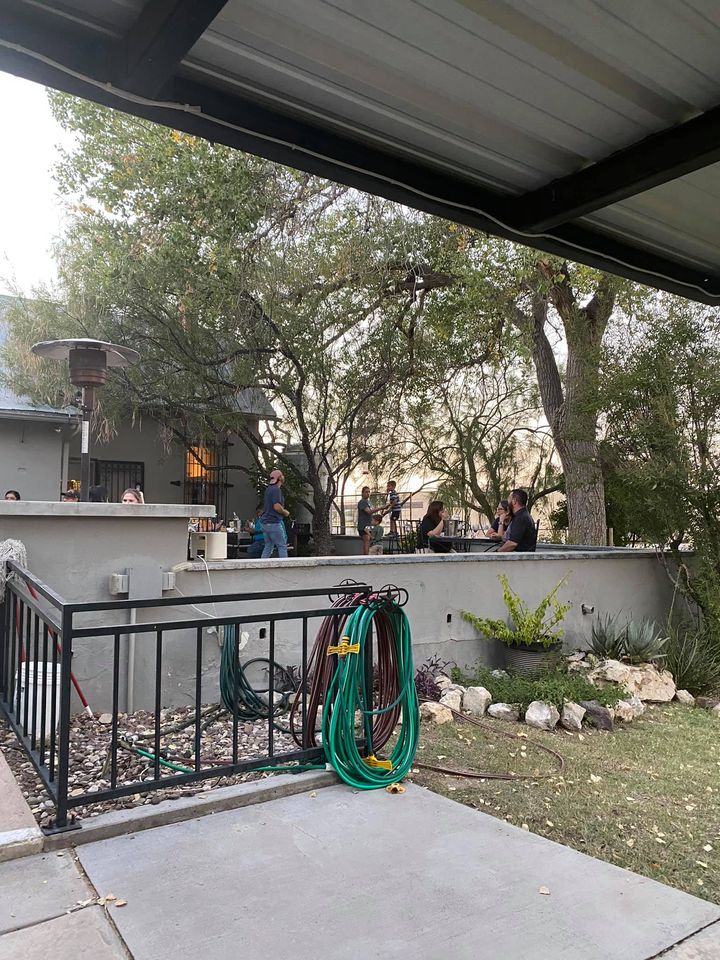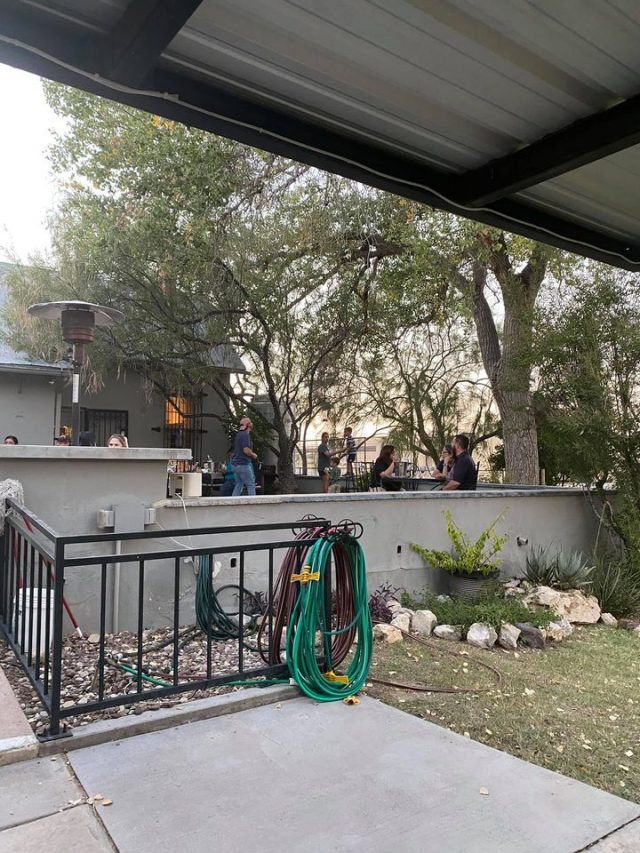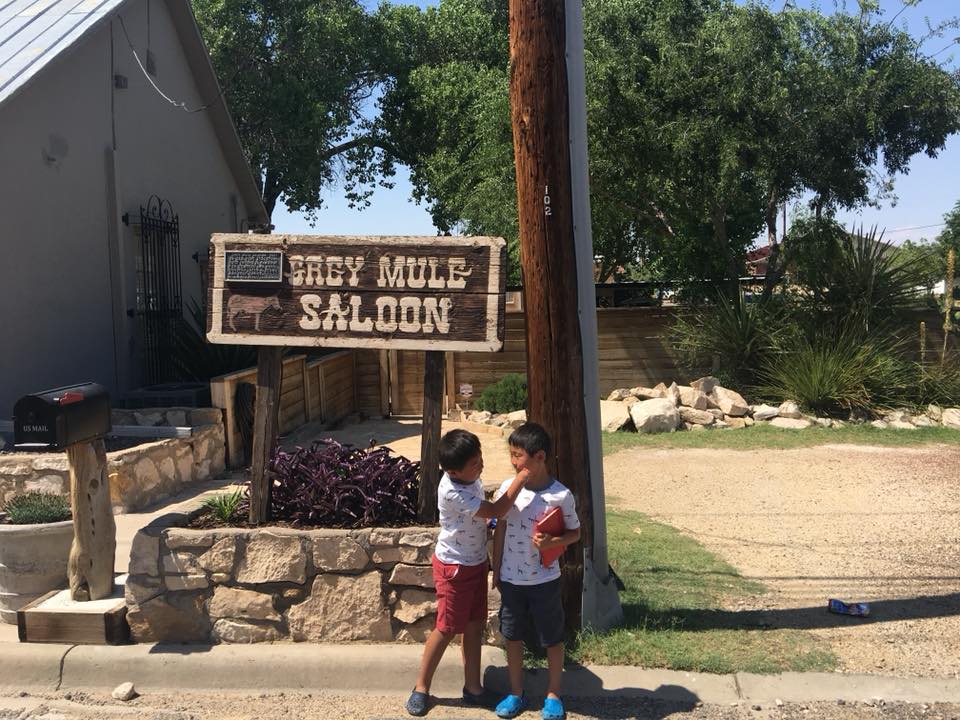 5. Fun things to do in Fort Stockton Texas – Historic Old Pecos County Jail
The Old Pecos County Jail can be toured by appointment only. The curator lives outside of town and needs some advance notice to conduct a tour. I'm sad that during our two visits to Fort Stockton that we haven't managed to do this. It's definitely at the top of the list of things to do in Fort Stockton TX if we get to do a third trip. Fort Stockton's convenient location as a pit stop on I-1o make a return trip highly probably, so I'll have to plan better next time.
My kids LOVED touring the old jail museum in Gonzales, Texas and we were super bummed that we missed out on this one. Poor planning on my part for sure. This is top of our list of fun things to do in Fort Stockton Texas…third time's a charm, right?
6. Explore Downtown Fort Stockton
The old downtown area is walkable from Annie Riggs/Grey Mule, although there's plenty of spots to park. It's fun to look at the old buildings and imagine the town during cowboy days.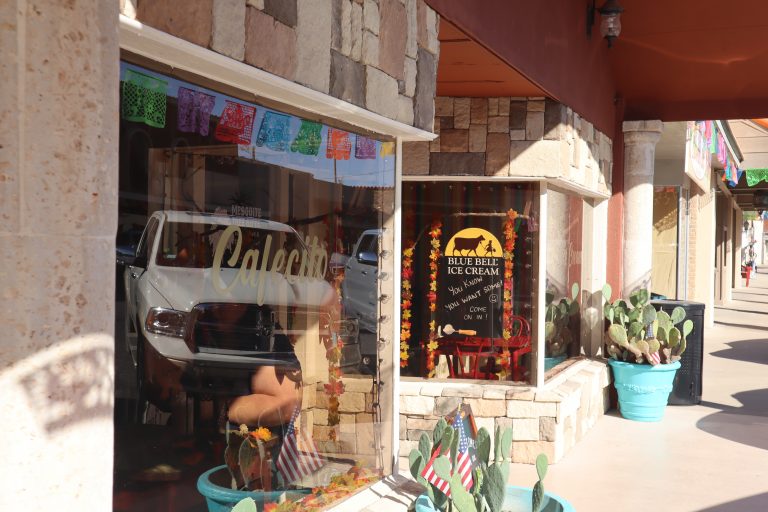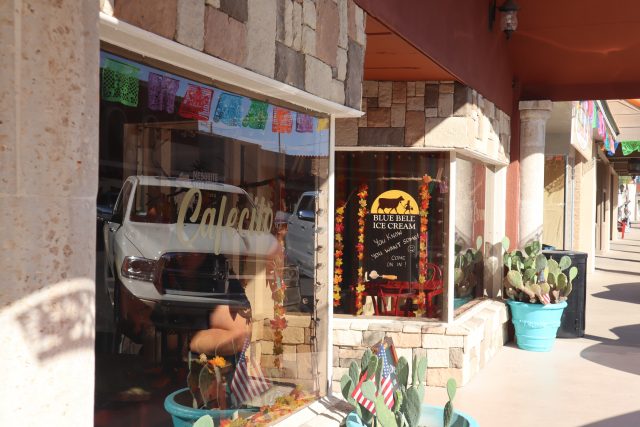 Where to stay in Fort Stockton Texas
We stayed at the Fairfield Inn by Marriott both times. There are a lot of other chain hotels in this general area as well, conveniently located just off the highway. Other nearby picks would be the Best Western Fort Stockton and Holiday Inn Express but we chose Fairfield Inn because we're like to stay true to the Marriott or Hilton brands for the points.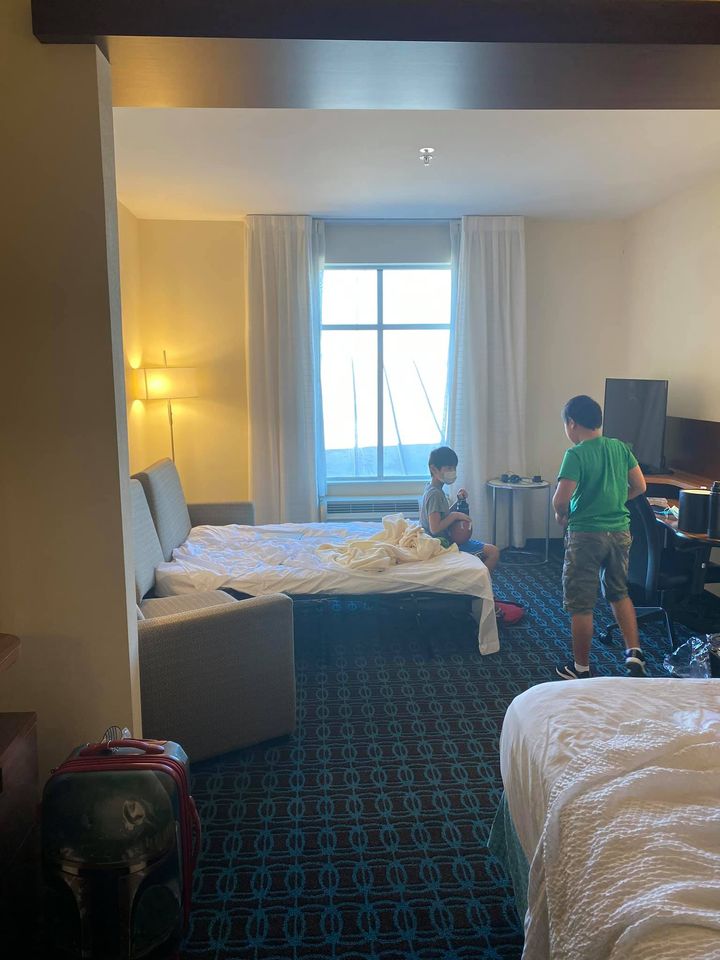 A King Suite works great for a family of four. There's a king sized bed and a pull-out sofa that's kind of in a separate room. There's a definite division but it's not a true suite because there's no door. There are two TVs, though, which allowed my kids to watch TV while we were sleeping.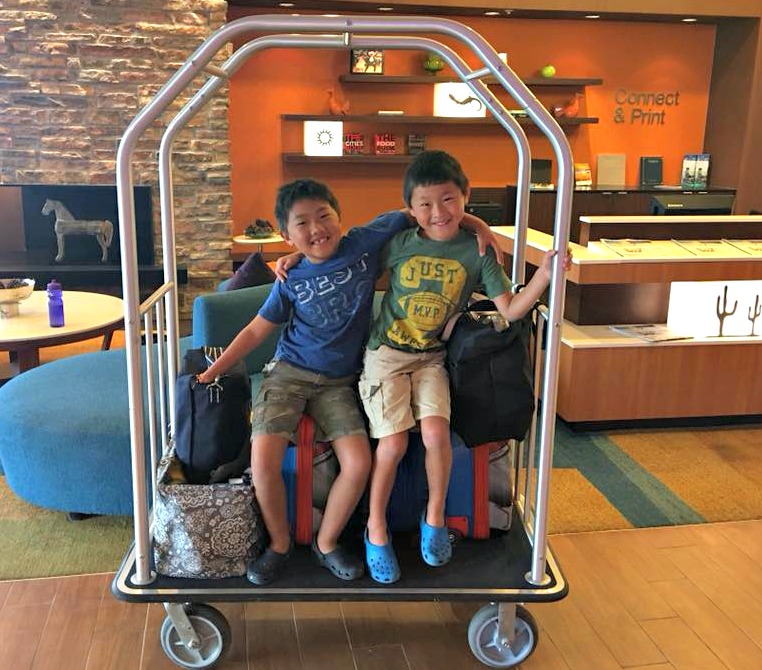 All Fairfield Inns include a free hot breakfast* and Marriott rewards members can receive premium WiFi. There's an on-site concession as well as a bar* with both indoor and outdoor seating. The pool and attached hot tub was pleasant and shady in the late afternoon. The pool is not heated, so the water was pretty cold. It would have probably felt nice in the heat of the day but since we swam in the evening, it was too chilly.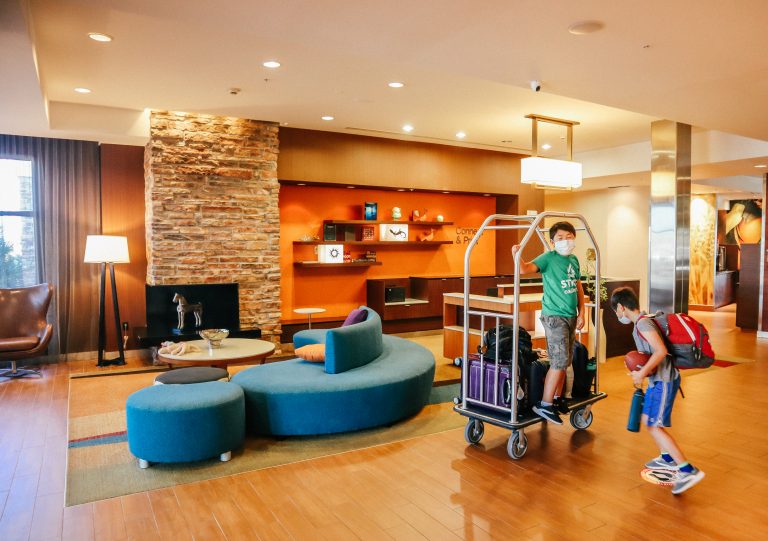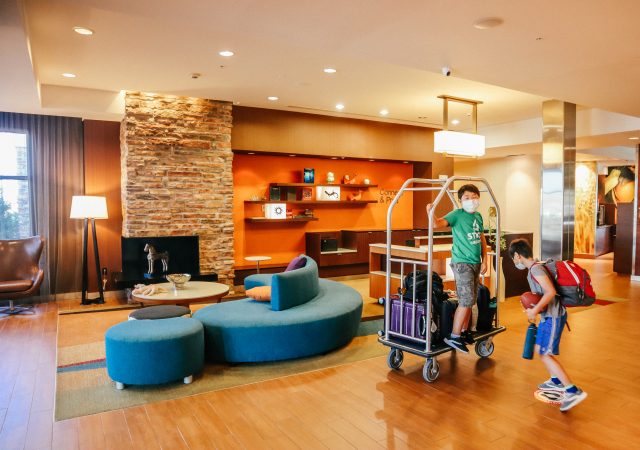 *Pandemic era travelers may receive different services. There was no hot breakfast during our October 2020 stay but the hotel did offer grab and go breakfast, which included instant oatmeal, breakfast sandwiches, muffins, fruit and cereal bars. The bar is subject to occupancy limits mandated by the state.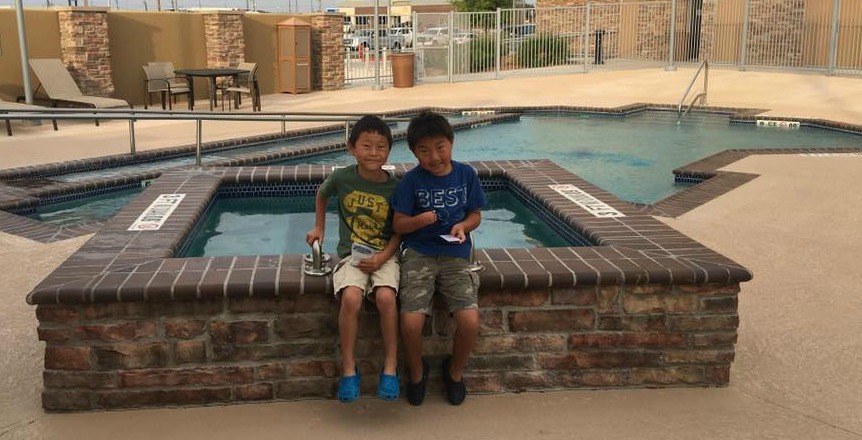 Food in Fort Stockton Texas
Wondering where to eat in Fort Stockton? There are a handful of places to eat, to include Mexican, BBQ, fast food and Mexican. The restaurant choices are heavy on Mexican food, which is not a problem for our family.
We've tried Mi Casita and Pepito's Cafe and would recommend both. Neither are fancy and both could be described as "hole in the wall" but those places usually have the best food.
The food at Mi Casita was authentic and delicious but everything we ordered, to include the cheese quesadilla we ordered for my then-eight-year-old was very spicy. If you don't like spicy food, you might want to reconsider eating here or at least let the server know before you order.
Also, Mi Casita is small – I counted 10 four-top tables. We were the first ones there after their five o'clock opening time and by the time we left, the place was full to capacity and the only empty tables had "reserved" signs on them. Note: Mi Casita doesn't sell alcohol but you're welcome to bring it in.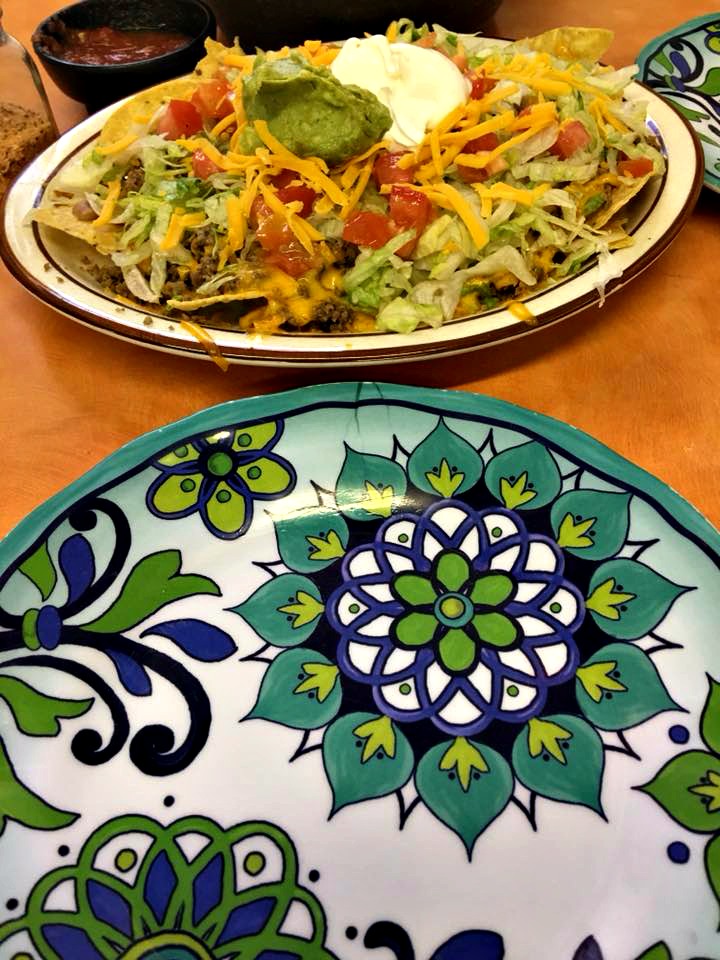 Pepito's has a variety of authentic Mexican dishes (I recommend the chalupas) as well full menu of other types of dishes, such as burgers, chicken fried steak and pasta. Their signature dish seems to be a large schooner full of ceviche style shrimp cocktail – they have a picture posted on the wall and I saw several go out to the various tables while we were there. Pepito's does sell alcohol.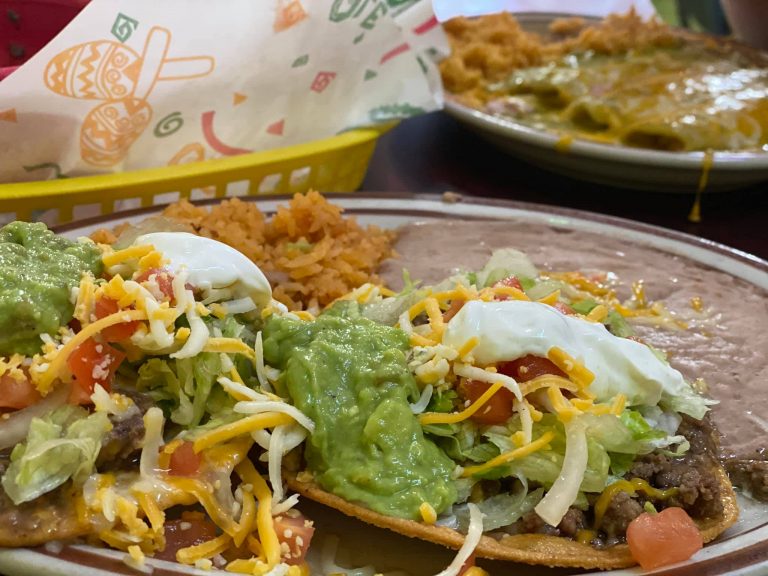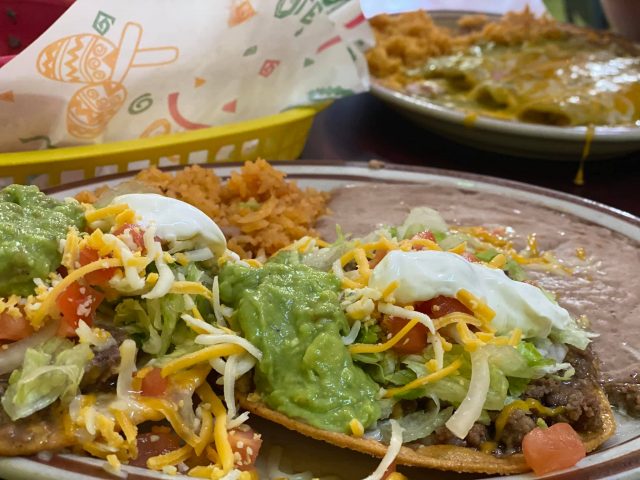 If you're visiting Fort Stockton all on it's own, I'd say you can see everything this Texas town has to offer in a couple of days, plus maybe some attractions in surrounding areas. If you make it a pit stop on a trip through the southwest, it's a nice sized town that good and familiar options for eating and sleeping plus a little extra dose of Texas history and culture. Does this list of fun things to do in Fort Stockton Texas make you want to take a trip to West Texas?
Go more places – Additional Texas travel ideas:
Jellystone Park Guadalupe River