Disney World Experiences Not Inside any of the Parks
(This post may contain affiliate links. Read my full disclosure.)
Walt Disney World is full of magic and surprises. The parks are fun, but you can do so much more at Disney World. Instead of buying park hopper passes, why not use the rest of your day enjoying one of these amazing Disney World experiences.
Tri Circle D Ranch
Are you a horse lover? This is for you. Yep, horses at Disney. The ranch is free to visit. One of the awesome Disney World experiences you can have without visiting a park is taking the horseback tour. This forty minute horseback ride takes you on a guided excursion through the trails of Fort Wilderness. You get to take in the remarkable natural theming and possibly spot some real wildlife. You would be surprised how remote and scenic this area is. For more info check out this this website.
The VOID
One great way to have some exciting family fun is to get tickets for the VOID at Disney Springs. right now there are two options for hyperreal VR adventures you can take. Secrets of the Empire is a Star Wars virtual reality experience in which you and your team work to obtain information from the Empire for the survival of the Rebellion. The other adventure is Ralph Breaks VR, a fun Wreck-it Ralph gaming experience that sends you crashing through the internet with Ralph and Vanellope. This experience fills up fast and tickets are $30 per person.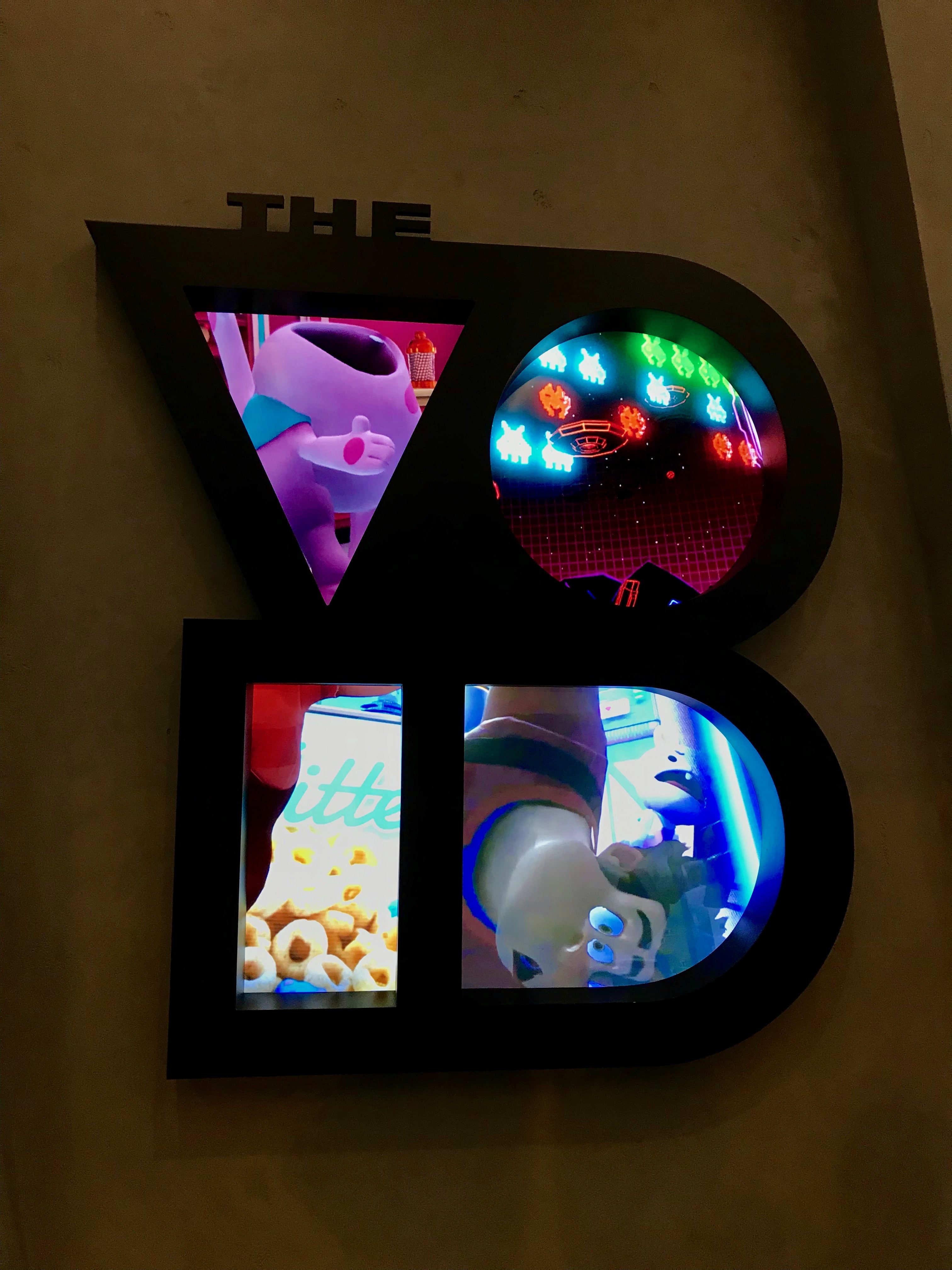 Although you can sign up on the spot, it's recommended you reserve your spot online due to popularity. There are age and height restrictions: 10 years/48 inches.
Here's some "BTDT" perspective from three bloggers who've experienced The VOID firsthand. Due to the age/height of our kids, this one is still on our bucket list.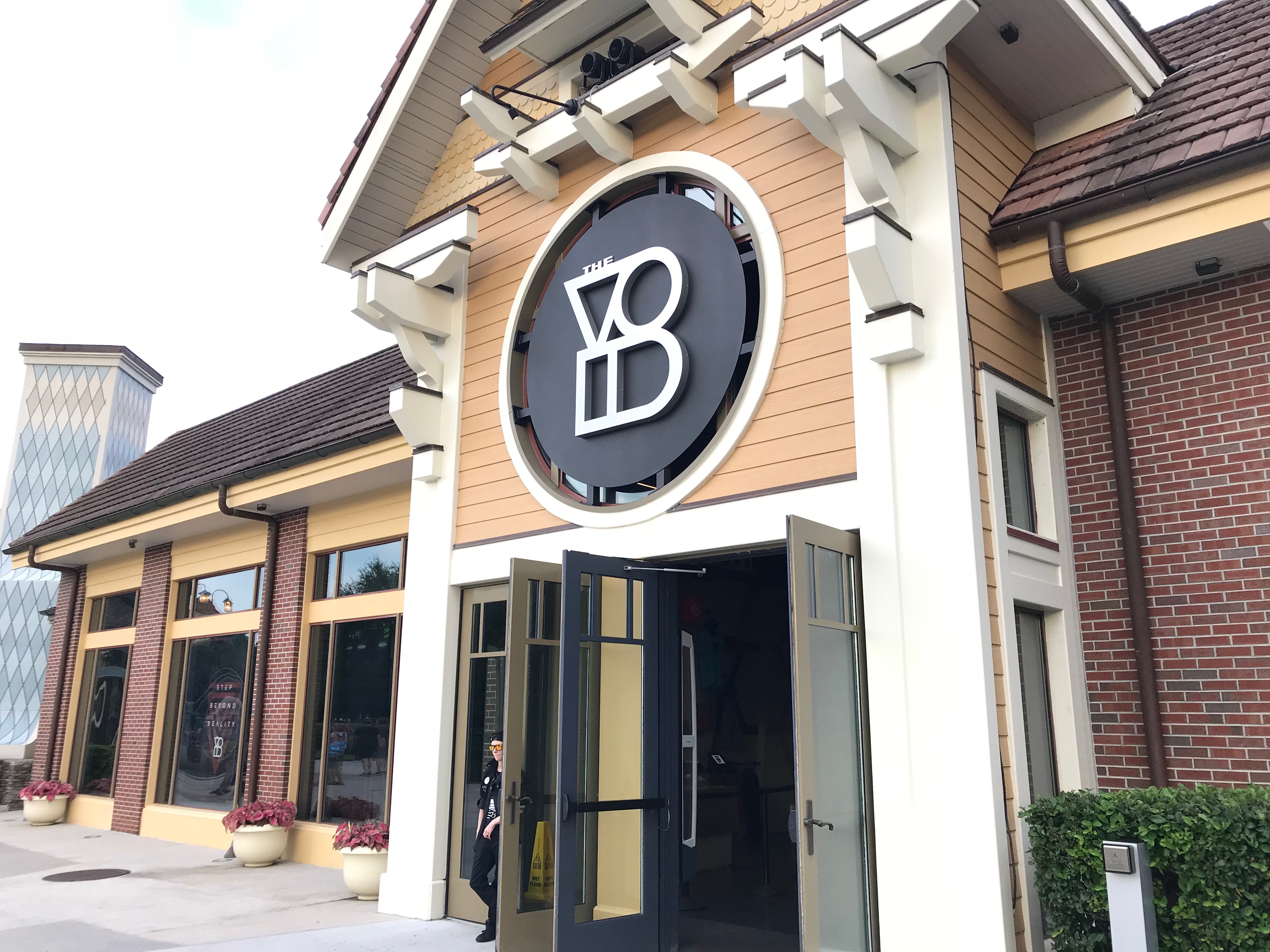 Aerophile Balloon Flight
One of the coolest things you can do at Disney Springs is take flight in a giant tethered helium balloon. This experience sends you up high above Disney World for views up to ten miles away in 360 degrees. Its a large basket (19 feet in diameter) capable of carrying large groups (up to 29 people). The experience is $20 per adult and $15 per child 8 and under.
Little known fact: It's only $10 for all ages if you go before 10:00 AM.
Yacht Cruise
If you have some extra money to spend for a really cool experience, you should consider renting a yacht or a pontoon boat for a cruise around the Seven Seas Lagoon. you will have refreshments on board and you can even arrange to have dinner on board the yacht for an extra fee. It's about $400 per hour to rent the yacht, but if you time it for the fireworks it' can be a magical night to remember. More info here.
If you don't have an extra $400, one thing to do that is super easy and doesn't cost anything is to take the boats for a ride. You can travel along Disney Springs or take a scenic journey through the Sassagoula River. Different boat routes can take you to Port Orleans, Saratoga Springs, or Old Key West. When we've stayed at Saratoga Springs and Old Key West, the boats were our mode of transportation to get to Disney Springs but I was surprised at how much my kids saw riding the boats as an experience in itself versus a way to get from one point to another. Hint: if you're a collector of Disney Transportation Cards, be sure to ask the boat captain to hook you up.
Highway in the Sky Dine Around
Another option for a truly magical night is the Dine Around which takes advantage of the monorail service to the three Magic Kingdom resorts on Seven Seas Lagoon. The Highway in the Sky Dine Around starts at The Wave in the Contemporary and continues onto the Polynesian Village Resort, Grand Floridian and finally the Contemporary again for a five course meal that ends with a climactic viewing of the Happily Ever After fireworks display. The experience is $170 per person, plus tax and includes gratuity. If you don't have that kind of budget, there is nothing to stop you from taking the monorail to the lounges at these resorts for a more affordable version. both are amazing Disney World experiences.
More info on the Highway in the Sky Dine Around here.
Bowling and Dining at Splitsville Luxury Lanes
On our most recent trip to Walt Disney World, my family didn't go into the park – not once. People look at me strangely when I tell them that, but, as Disney Vacation Club members, we're fortunate in that we get to go often. The main purpose of our most recent trip was to participate in a runDisney challenge race – more about that here – and since our kids are always complaining they don't get enough pool time when we go to Walt Disney World, we decided not to buy park tickets. We did go to Splitsville Luxury Lanes, a fun, retro bowling alley and eatery in Disney Springs. Other than the pool which nothing is ever going to top, my boys said our evening at Splitsville was the best part of the trip.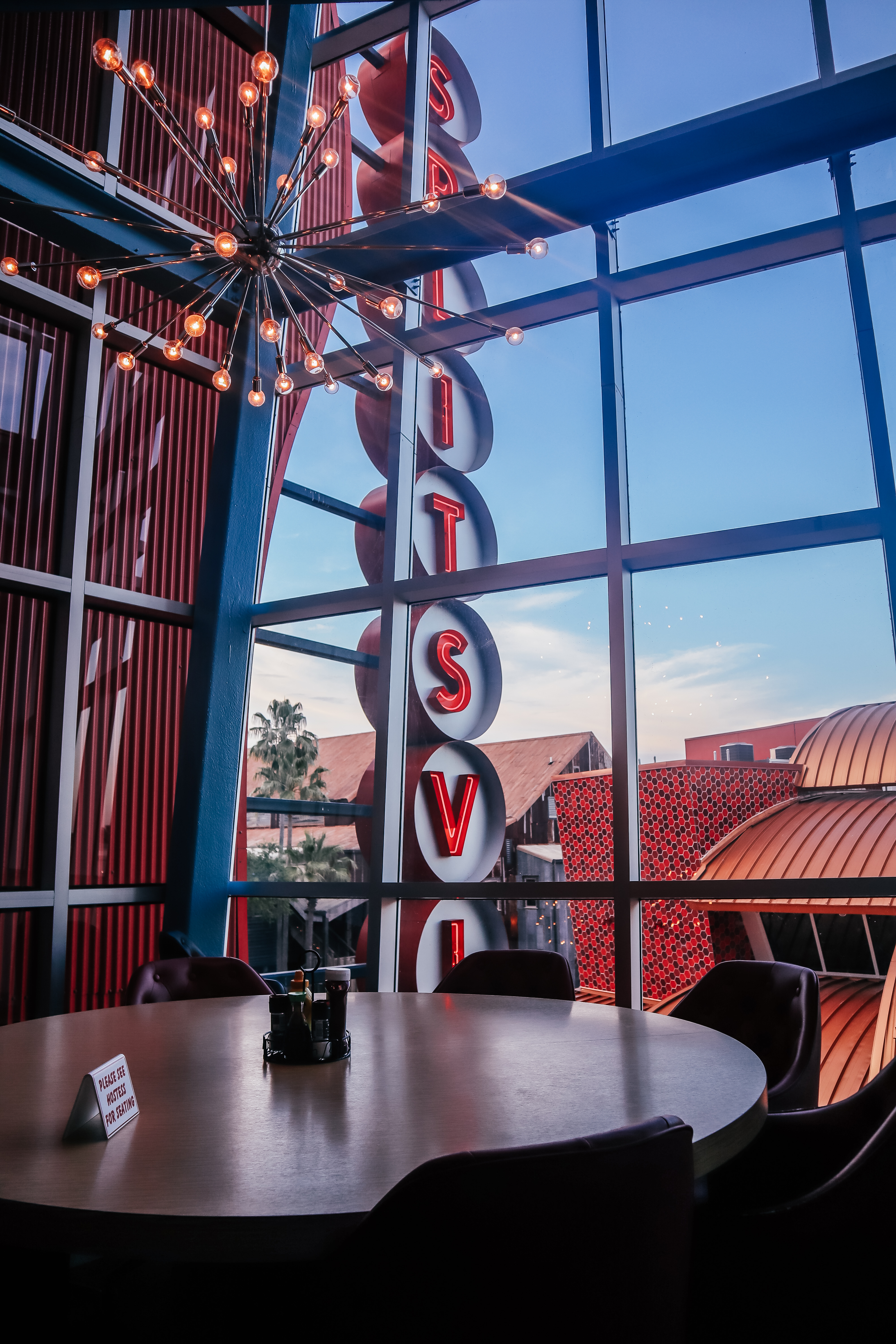 Even if you don't want to bowl, Splitsville is worth a stop for their food and drinks alone. You can have a sit-down meal at one of their tables or, you can eat at your lane, which is what we opted to do. If you're expecting standard bowling alley fare, Splitsville will surprise you in a good way. While they do offer pizza and burgers, their pizza and burgers are definitely several notches up from what you'd expect to find at a bowling alley. They also offer an extensive sushi menu as well as entrees and salads.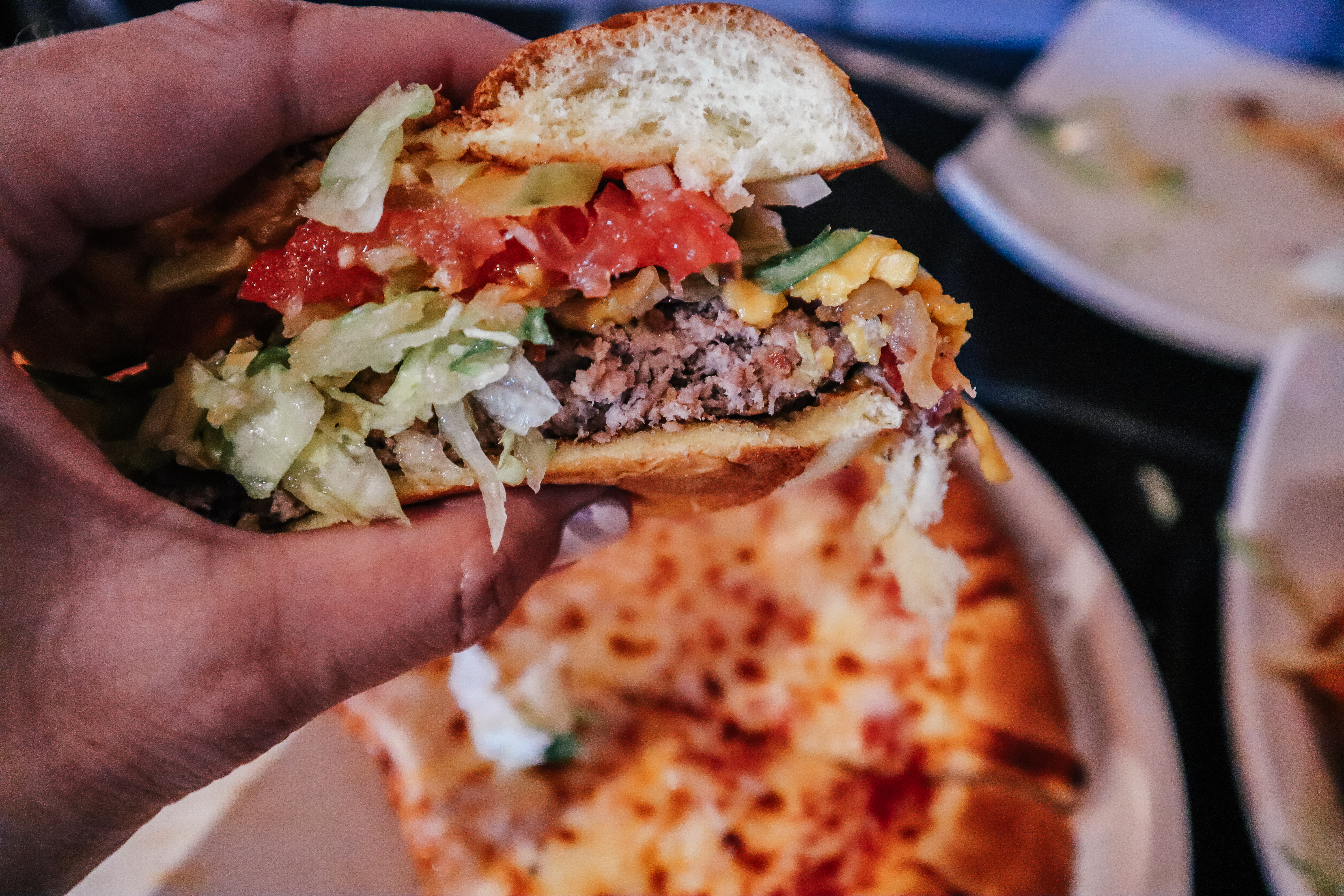 I think you'll like to read this stuff:
No more plastic straws at Disney by mid 2019 and people have some feelings