The Past is Not What it Seems – The New Frozen 2 Trailer is here and we all need answers
(This post may contain affiliate links. Read my full disclosure.)
I don't think I'm supposed to tell y'all this but my two sons LOVE Frozen. I'm not sure who is more excited to see the new Frozen 2 trailer (released this morning – 6/11), me or them.
Yes, I said that.
There was a time – circa 2013 – that I thought I would lose my mind if I had to hear Let it Go one more time. But, the music is just part of what makes Frozen so magical for children and…ahem…me. Fun fact: Did you know Frozen is the highest grossing animated film of all time?
We can talk about the new trailer all day – seriously, we can – but just in case you haven't seen it, let's all get on the same page, shall we?
If you're looking for the newest Frozen 2 poster, scroll to the end. After you read all this stuff first, of course.
The teaser trailer showed Elsa's multiple attempts at dashing across the water, using her magic powers to turn the ocean into ice so she could go…well, go somewhere. We're not sure where, which is the point right now. Disney is teasing us in a good way because we all want to know what's to come.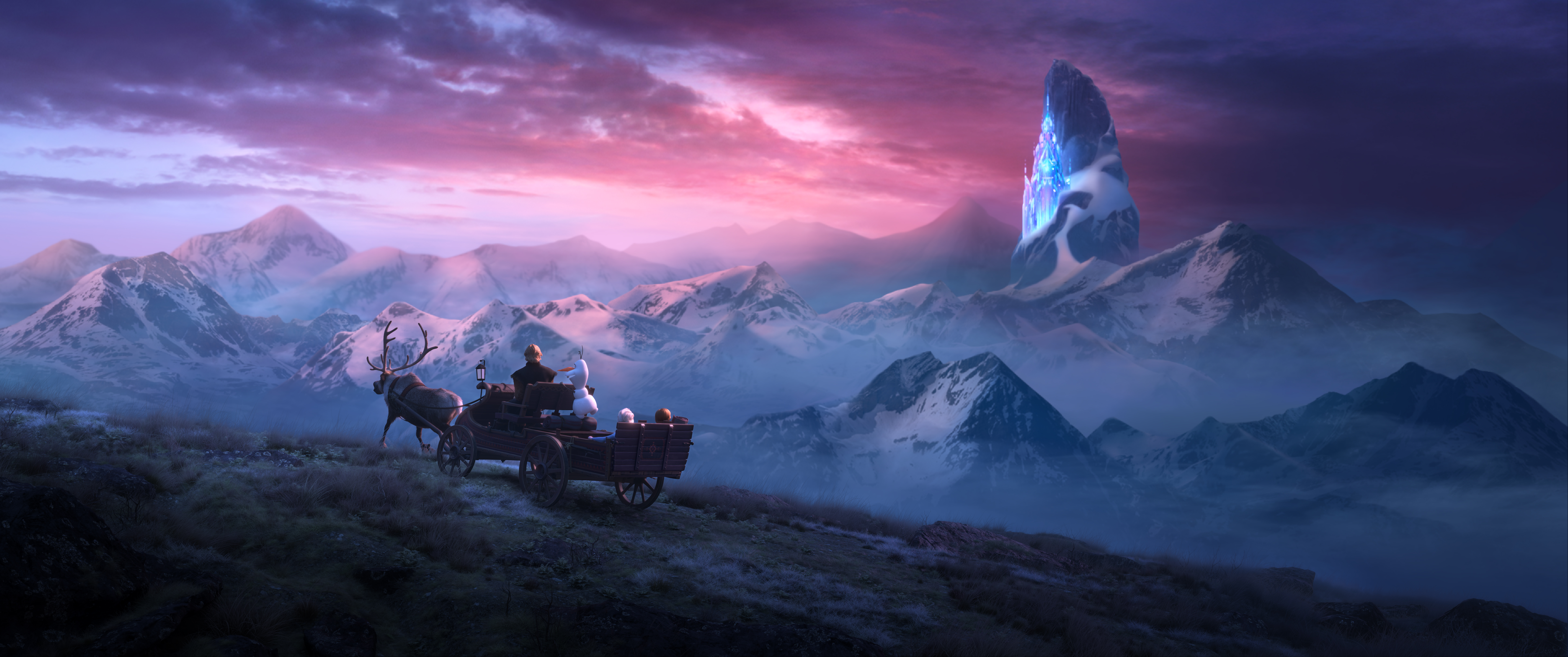 This new trailer shows a little bit more of the story line, begging with what happens after Elsa makes it over the cascade of ice. We have confirmation that Frozen 2 definitely takes place outside Arendelle, which was pretty obvious from the teaser trailer but now we know our friends are headed north to combat some type of evil force.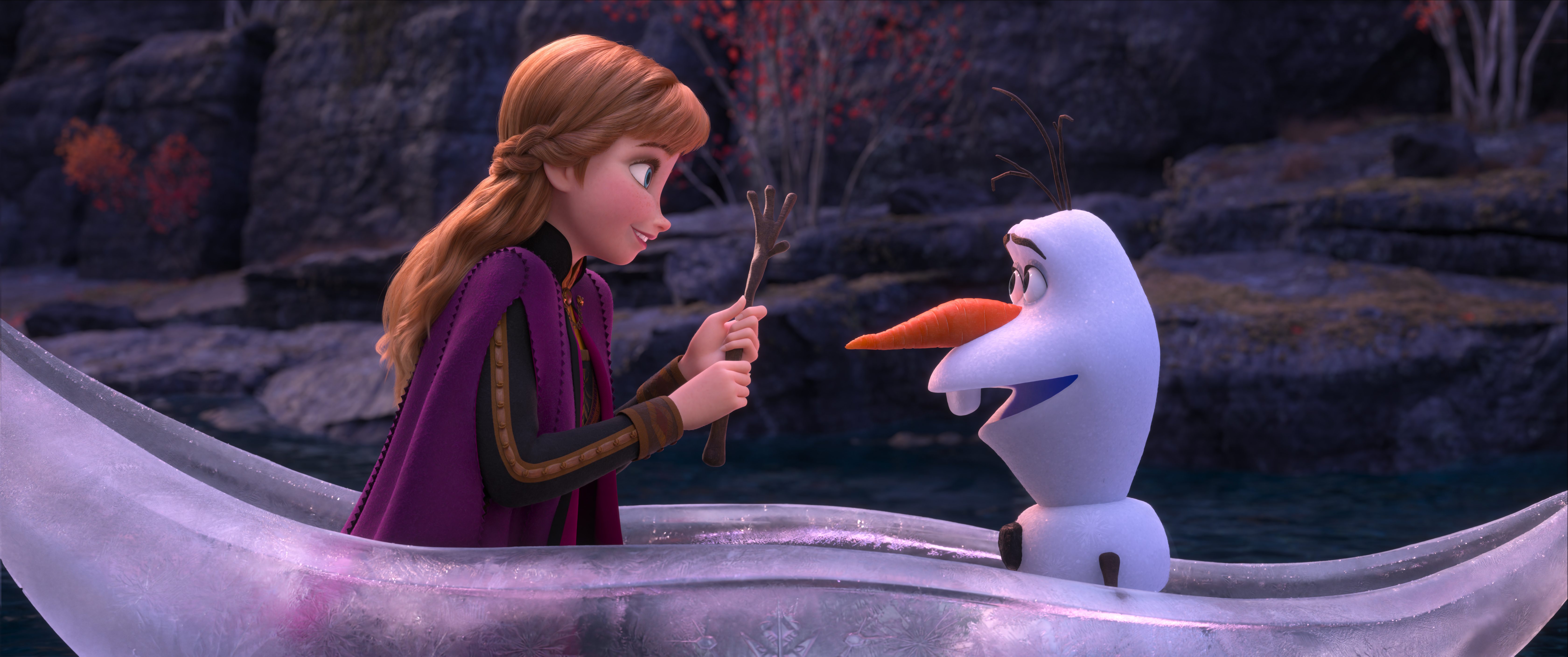 Two quotes have me on the edge of my seat:
"We always feared that Anna's powers were too much for this world. Now we must hope they are enough." and;
"The past is not what it seems."
That could mean all kinds of things. According to my kids, who have become experts at Disney theories, Easter eggs and how our beloved characters from various movies are connected since the last time I posted about Frozen 2 (thank you YouTube) think that Elsa and Anna's parents aren't really dead. Interesting theory, isn't it? I haven't gone down the rabbit hole of analyses of possible plots but I think the fun here is in what we don't know.
Obviously, Elsa is battling an ominous force that makes Prince Hans look like a teddy bear, but we don't know what it really means. The entire movie looks darker and deeper and our girls are much more powerful and less princessy. I'm totally OK with that. Obviously, it means a lot for girls to have these kind of kick A movie characters to emulate but I love that my boys are getting this dose of "girls can."
Because girls can. In Arendelle and everywhere.
And, although Arendelle is supposed to be somewhere near Norway – at least that's what I've always assumed – Elsa and company are allegedly headed North but to what looks like a warmer climate? And is it just me or does it look like they're approaching Stonehenge at 1:28? I have so many questions!
This I know: Disney will blow us all away, as usual.
You can purchase movie tickets on line through Fandango prior to the release date…I just think that's so cool and it makes the wait for the movies you REALLY want to see a little more bearable. Although Frozen 2 tickets are not on sale yet, you can sign up for fan alerts through Fandango. You can also subscribe to my blog and I'll let you know when something new comes out because I like to stay on top of these things.
Obviously, this will be THE movie to see this Thanksgiving weekend.
More about Frozen 2:
https://www.facebook.com/DisneyFrozen/
https://www.instagram.com/disneyfrozen/
https://twitter.com/disneyfrozen
U.S. Release Date: Nov. 22, 2019
Voice cast: Kristen Bell, Idina Menzel, Jonathan Groff and Josh Gad
Directed by: Chris Buck, Jennifer Lee
Produced by: Peter Del Vecho
#Frozen2
And, the Teaser Trailer (+ more!) for Frozen 2 in case you missed it:
The Frozen 2 Teaser Trailer has dropped and we all have questions