Turkey Stuffing Casserole
(This post may contain affiliate links. Read my full disclosure.)
This is a sponsored post for SheSpeaks/Kraft Heinz
This Turkey Stuffing Casserole is one of my family's favorite recipes and I'm so excited to finally share it here. There's so much I love about this recipe and the fact that it's insanely easy is at the top of my list. That both of my kids like it puts it on my list of top 10 dinner recipes. When my boys find out I'm making turkey stuffing casserole for dinner, there's visible excitement, which makes me feel good. I mean…that's so much better than grimaces or grumbles, right?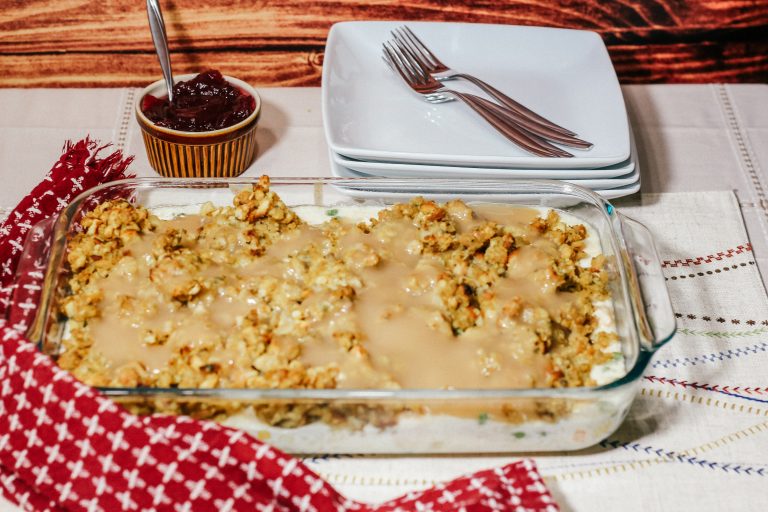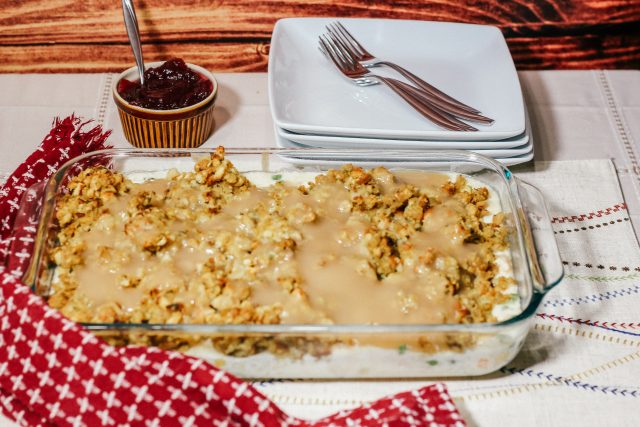 Turkey Stuffing Casserole – Your new holiday favorite
This is the perfect time of year to share this turkey stuffing casserole recipe. We enjoy it all the time, but it's extra great for using leftovers from a holiday meal. It also makes a great potluck dish (Friendsgiving anyone?) or an addition to your table if you're making a big holiday meal for families and friends. Kids tend to really like this, so I think it's a good pick for the children's table, if you have one of those. It's also easy to throw together if you have extra guests or if you didn't make a big enough turkey or ham to feed your group.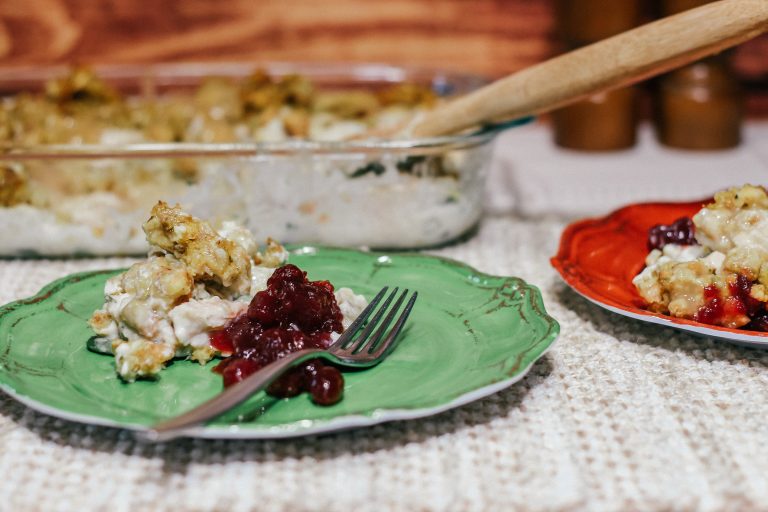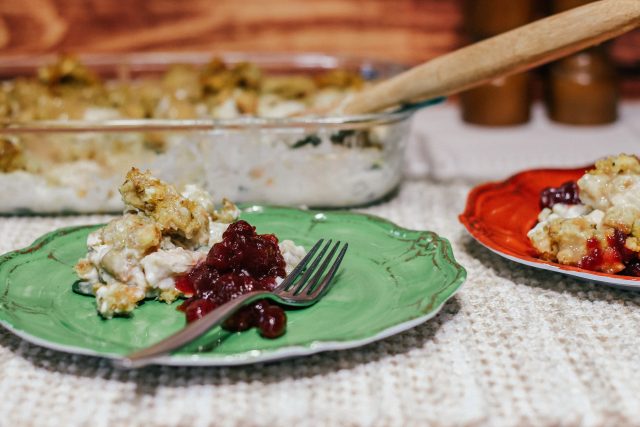 Enter the #ShareTheHolidaysSweepstakes
Click here to enter the #ShareTheHolidaySweepstakes for a chance to win daily prizes of $100 Walmart gift cards and a grand prize trip to visit loved ones (a $2,500 value). Plus, as a special gift from Walmart, you'll be emailed a link to download a free digital cookbook of holiday favorites (including this recipe!). I hope you find some great new favorite holiday recipes to enjoy with your loved ones this year and for years to come.
We all know the holidays are going to be a little…different
The holidays this year are going to be different. I'm not sure how things will look different for us because we're taking everything one day at a time and trying to really savor the now, but I do know being grateful and thankful for family and friends and comforting food will be a part of that celebration. Kraft Heinz® products are familiar tastes that bring back lots of great memories of holidays past. They're simple, delicious products just right for holiday meals and ordinary weeknight meals.
Grab the ingredients – and everything else on your list – at Walmart
You can get all the ingredients for Turkey Stuffing Casserole at your local Walmart. We are big Walmart shoppers. Our local store is less than a mile from our house, so that makes shopping for food and other items super convenient. I do most of my regular, everyday shopping at Walmart and it is doubly convenient during the holidays when it seems like so many more things get added to my list of things to do and buy. Walmart has me covered for ingredients for seasonal treats my family enjoys, plus home and gift items. Whether I need a couple dozen eggs or a couple rolls of tape, Walmart sells it. I love that we have options for in-store shopping as well as grocery pickup, where I don't have to get out of my car.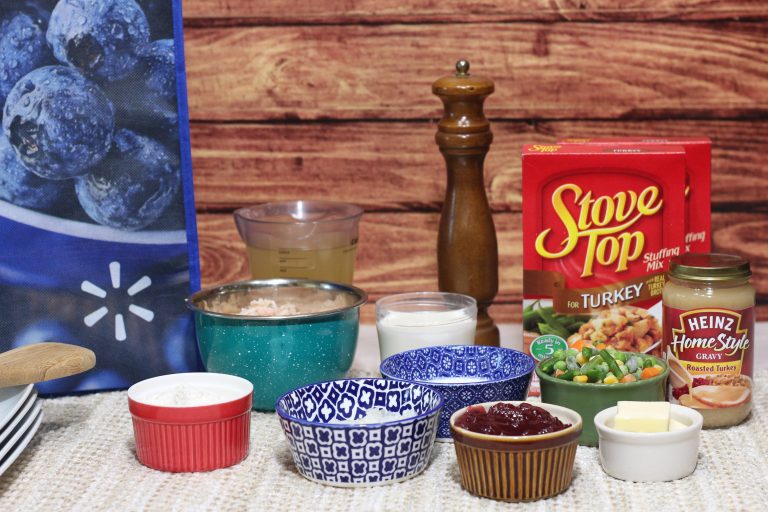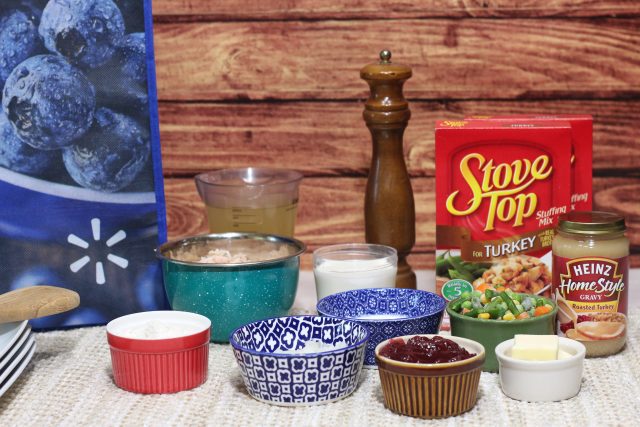 This recipe uses Kraft Stove Top® Turkey Stuffing Mix and Heinz® HomeStyle Roasted Turkey Gravy plus a few other common ingredients you probably already have on hand. If not, they're easy to grab at Walmart.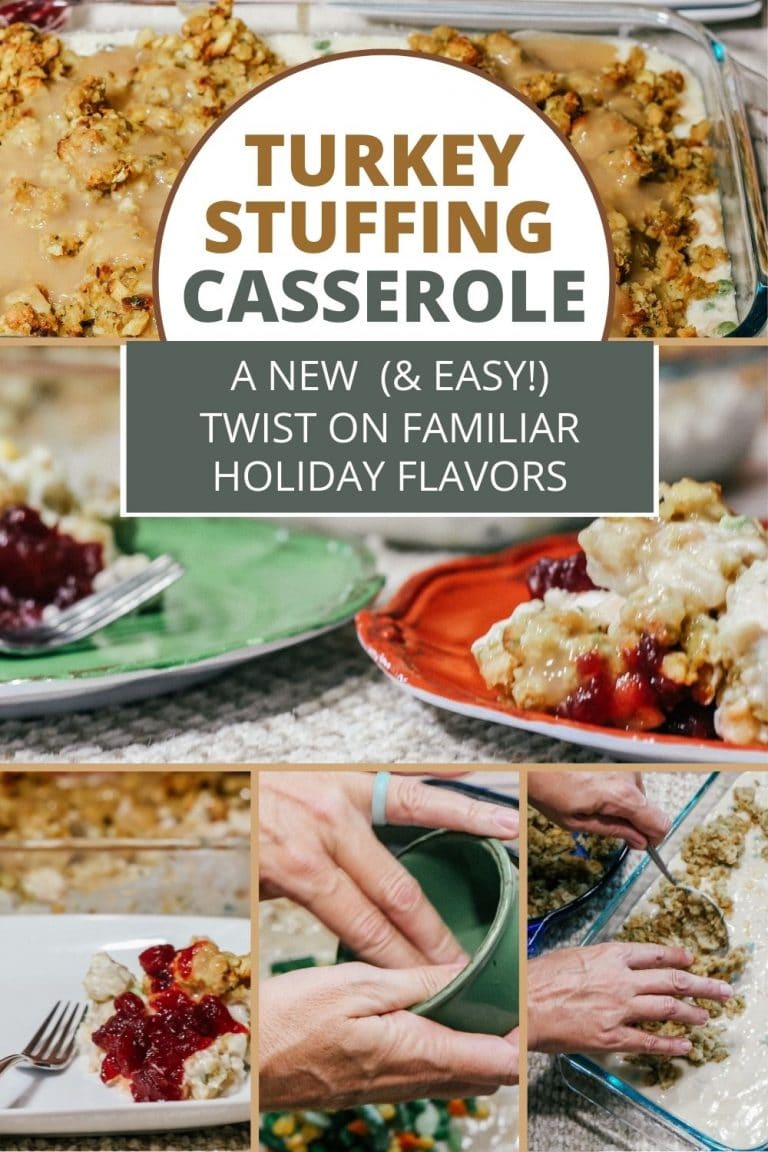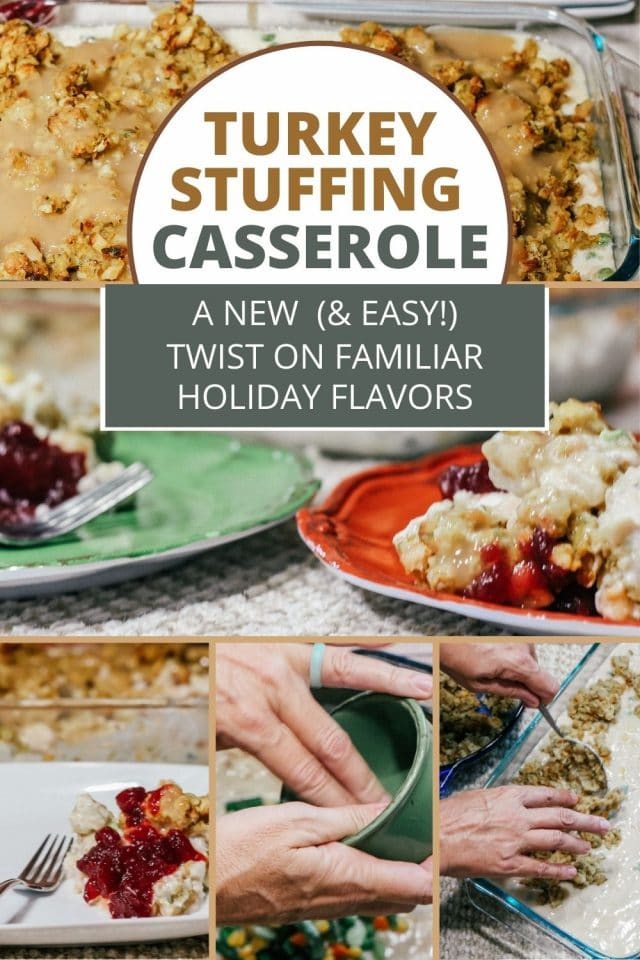 Easy to put together with these easy instructions
Easy, familiar ingredients and an easy cooking process. This is a great-tasting recipe for anyone who wants to spend more time with loved ones and less time in the kitchen this year.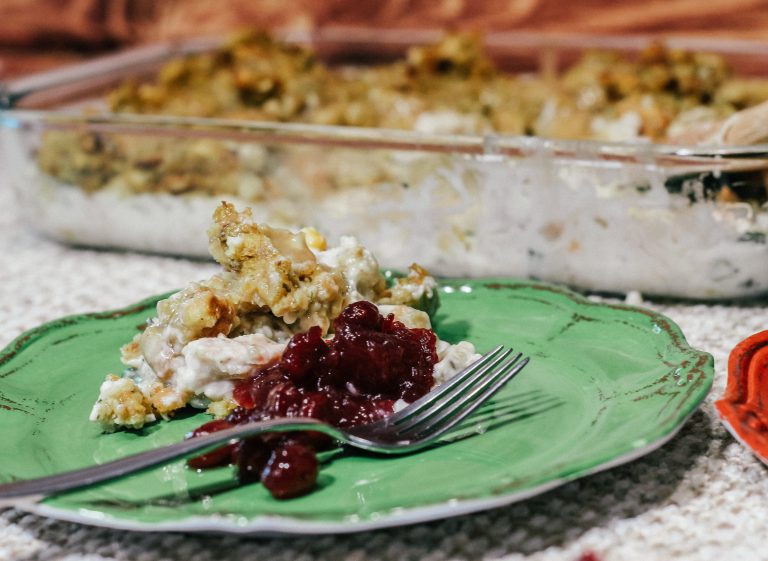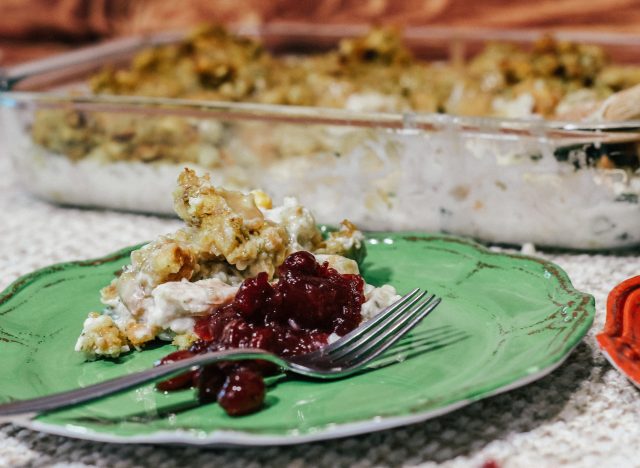 Easy to put together with these easy instructions
Easy, familiar ingredients and an easy cooking process. This is a great-tasting recipe for anyone who wants to spend more time with loved ones and less time in the kitchen this year.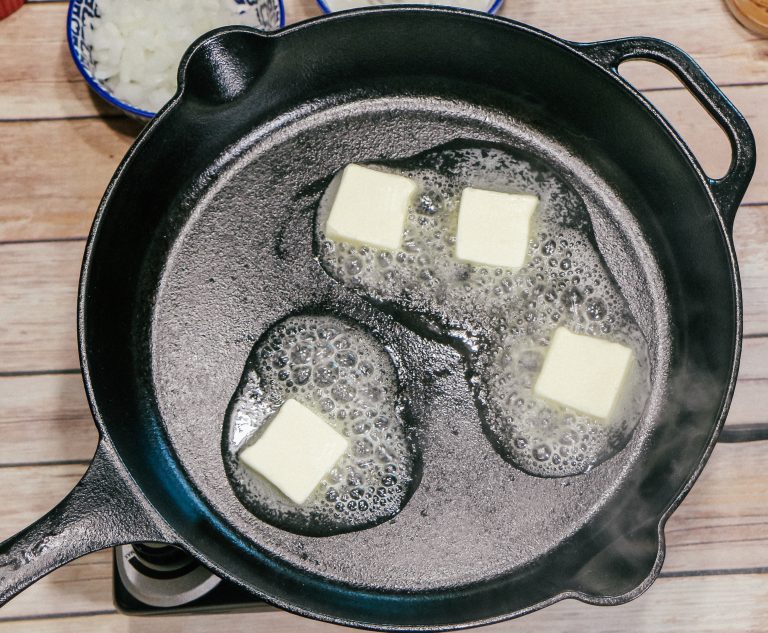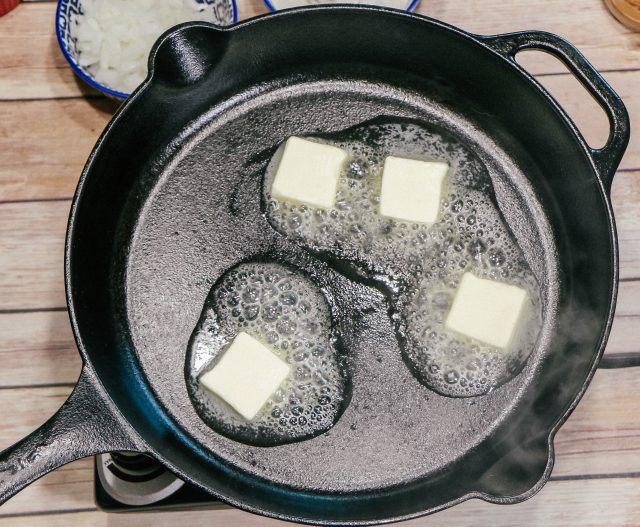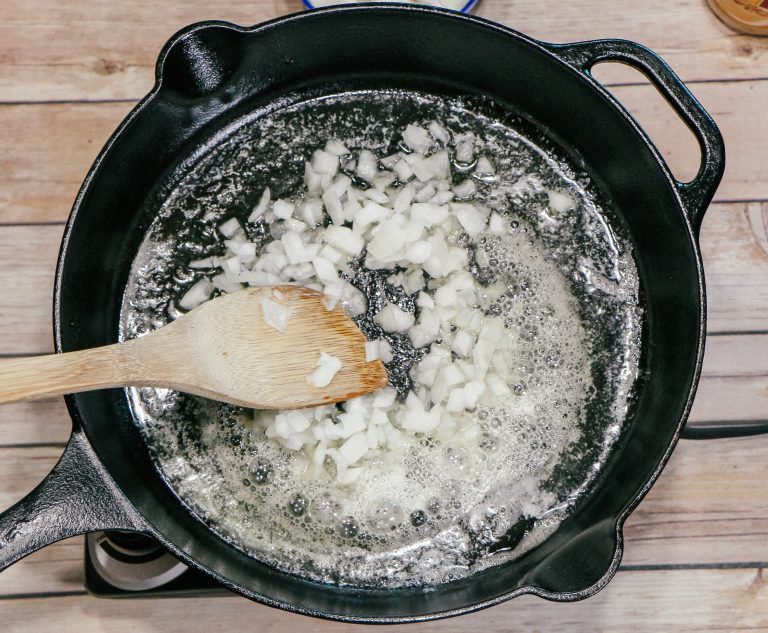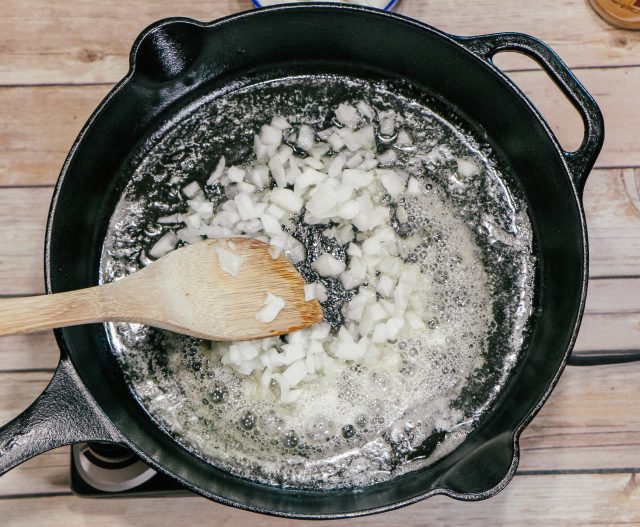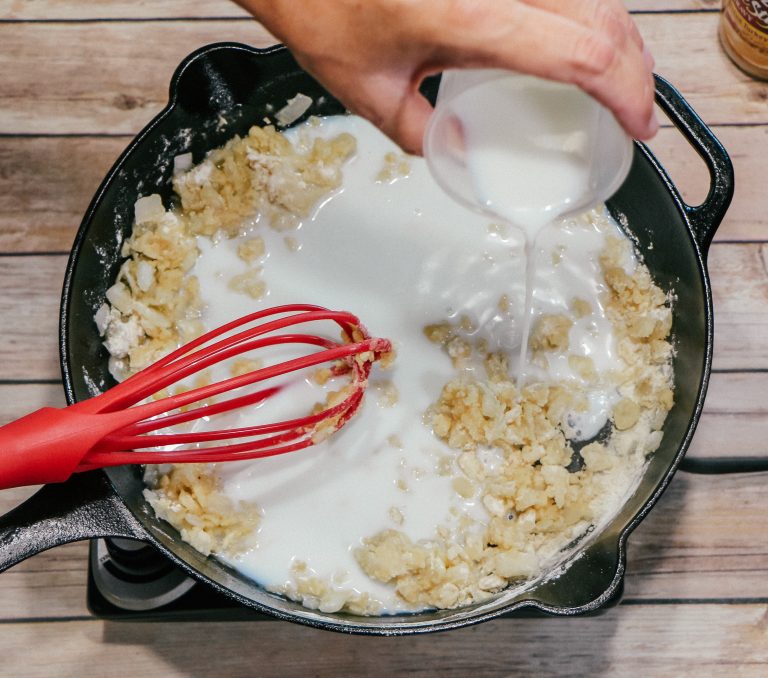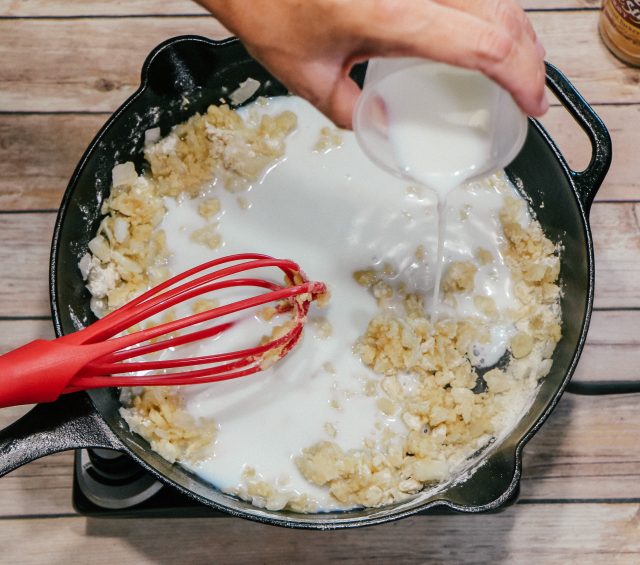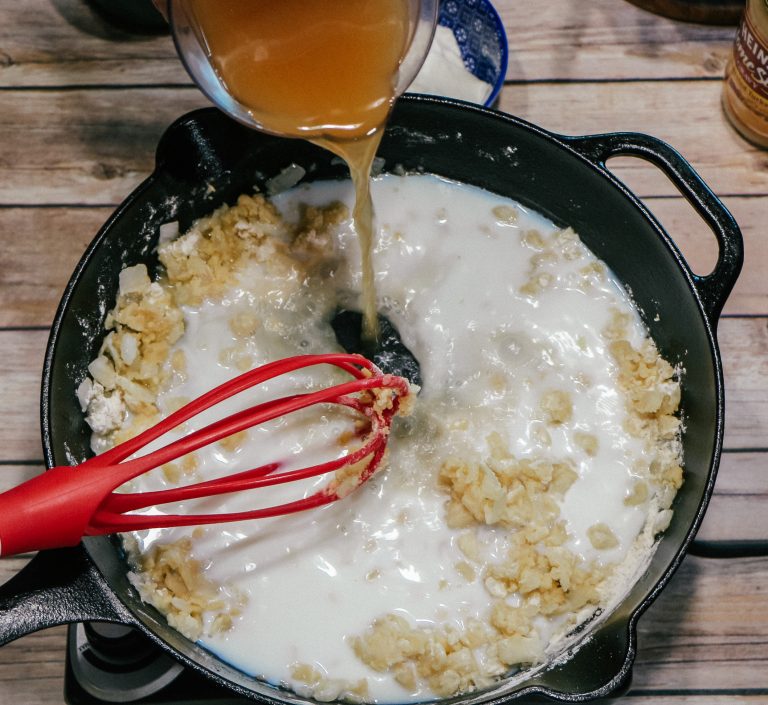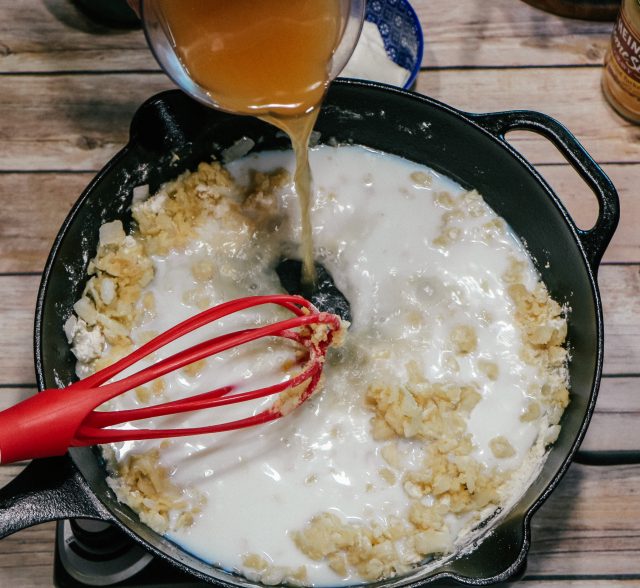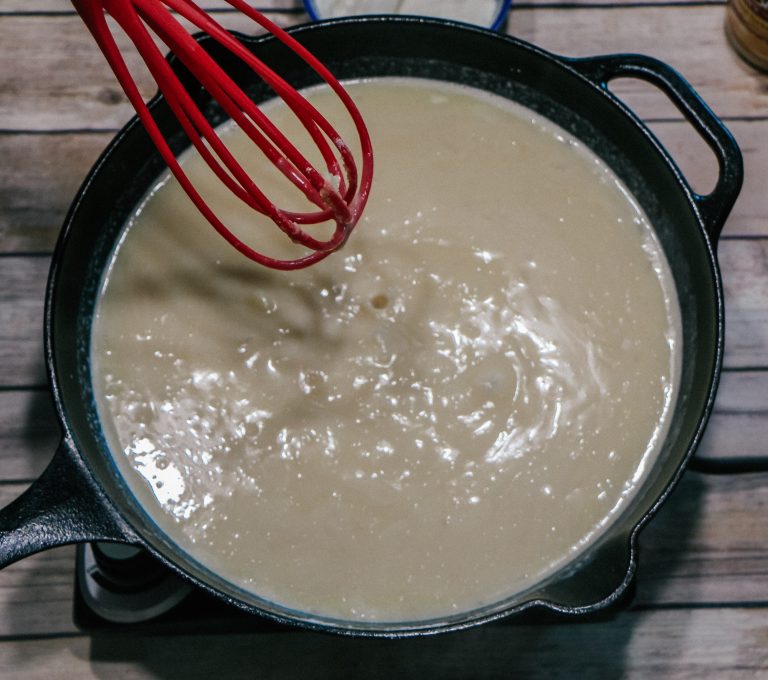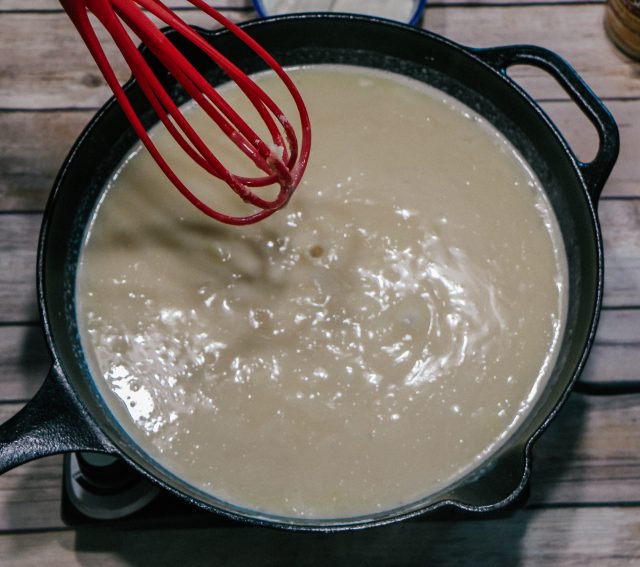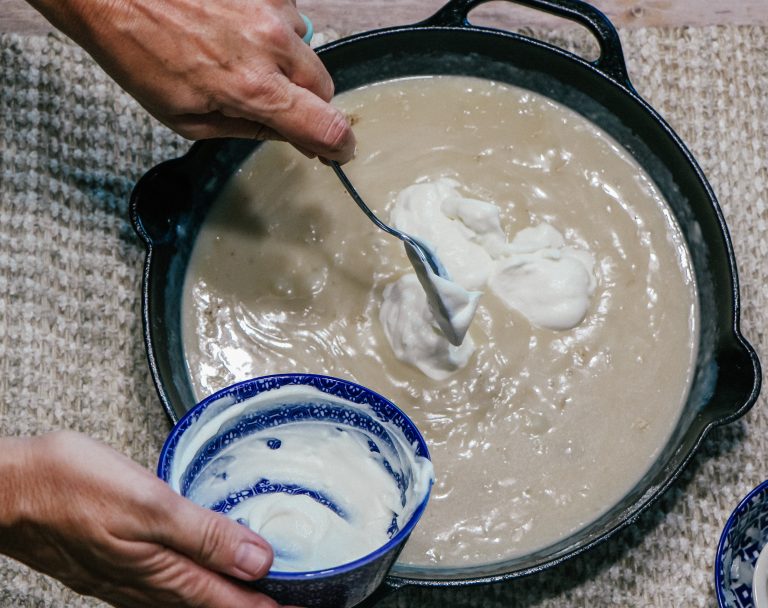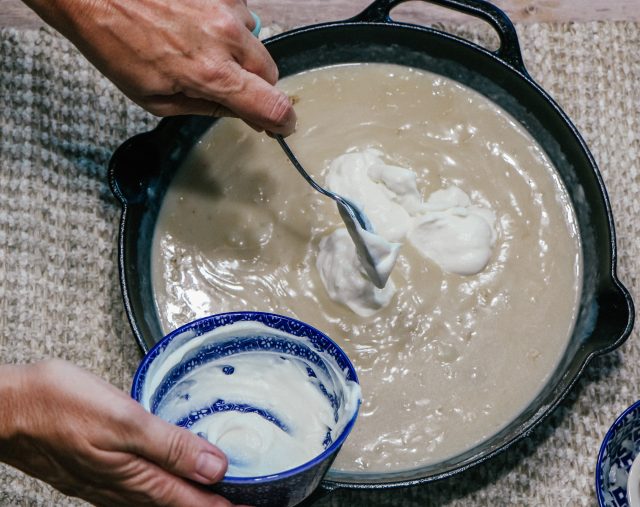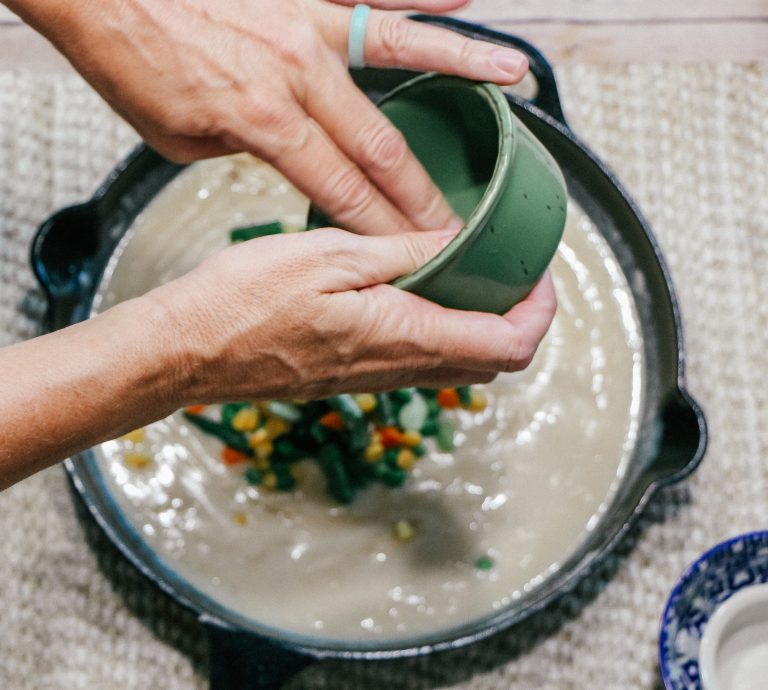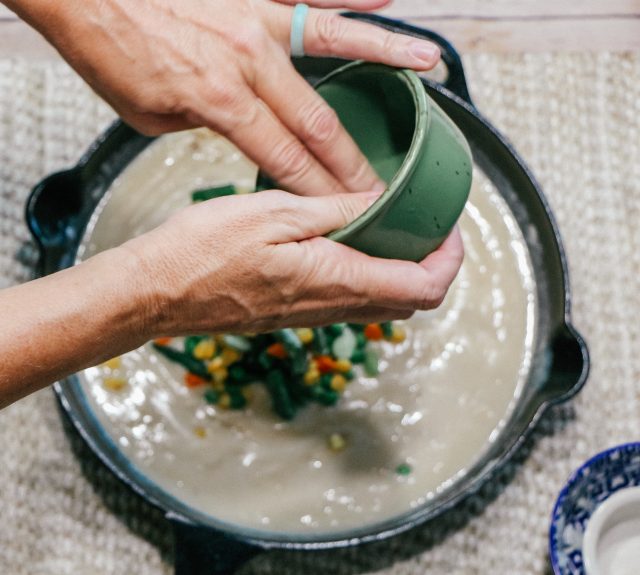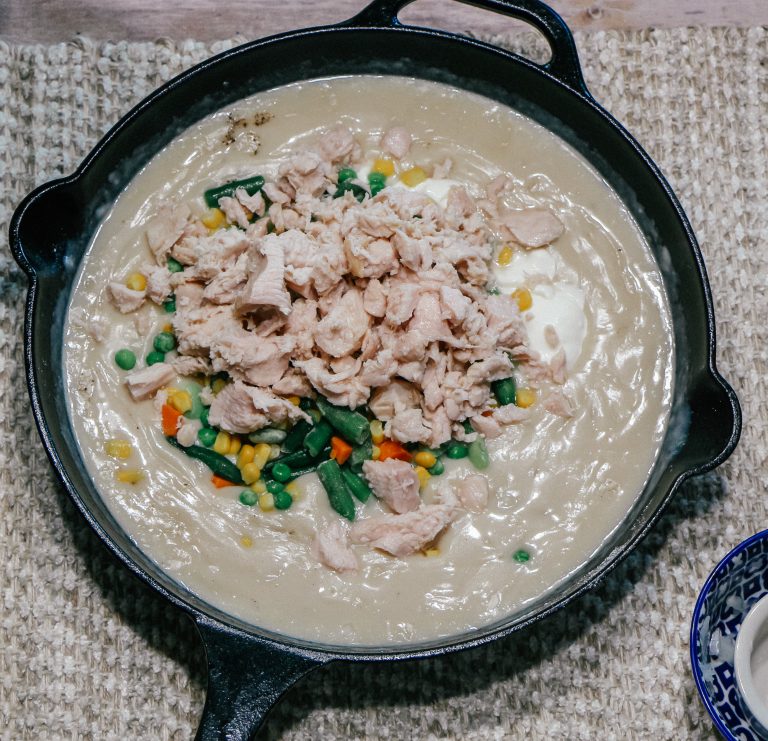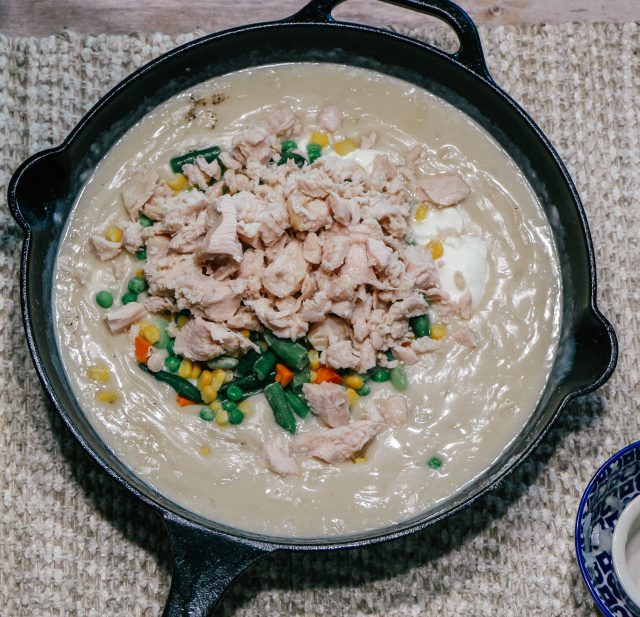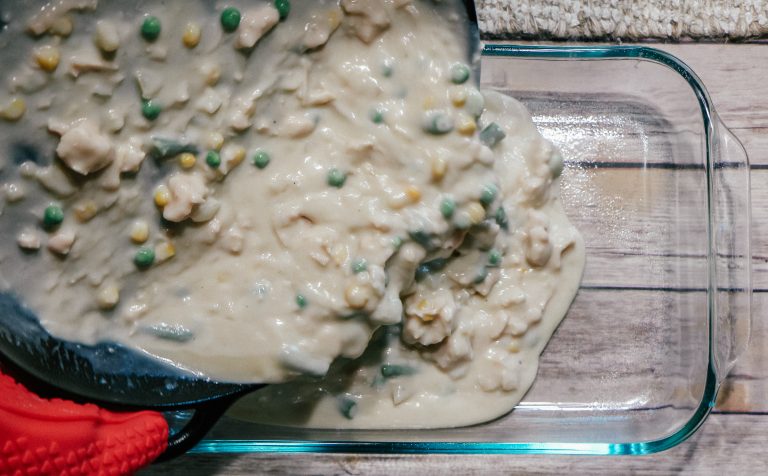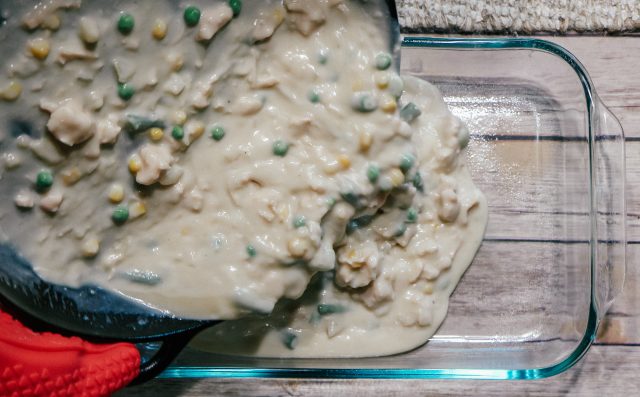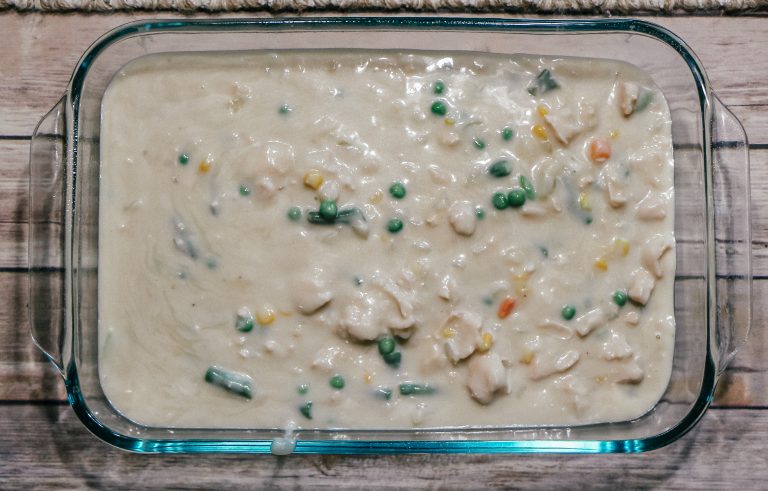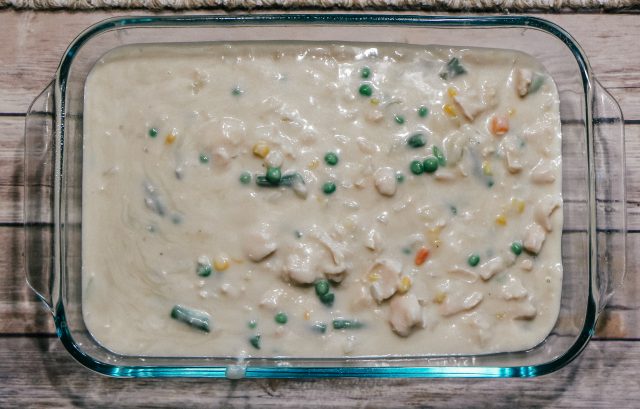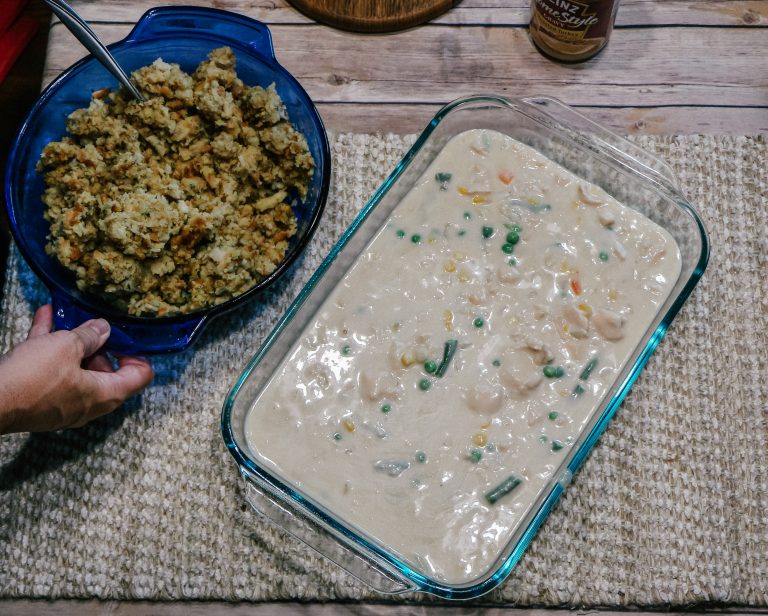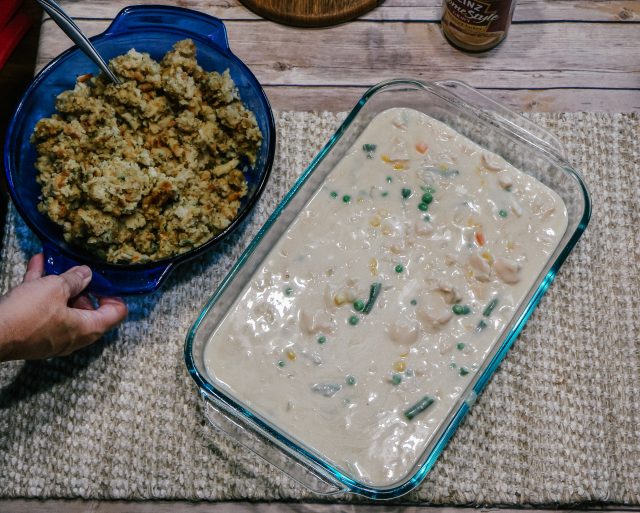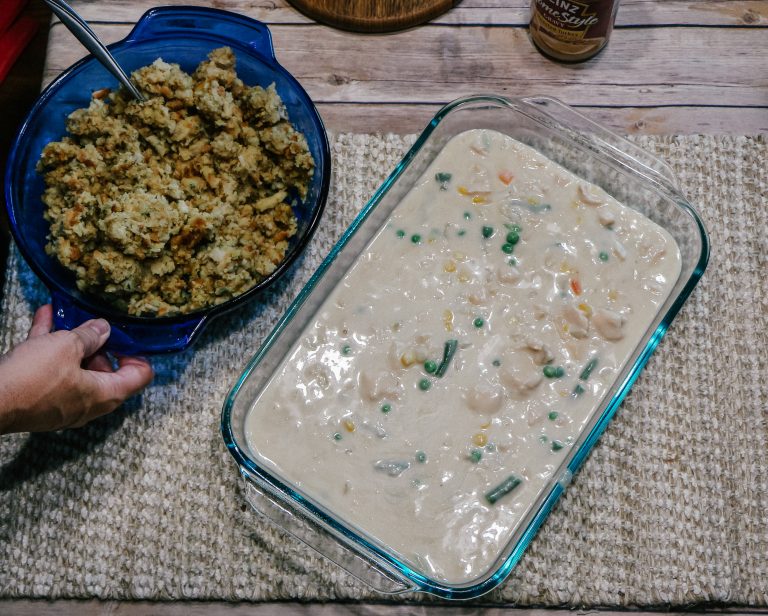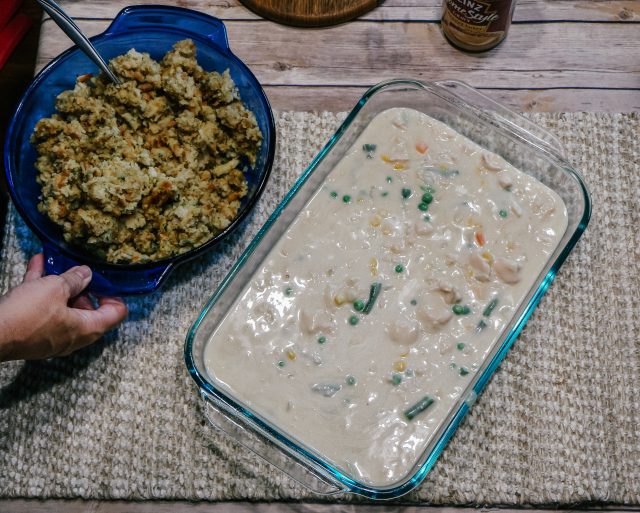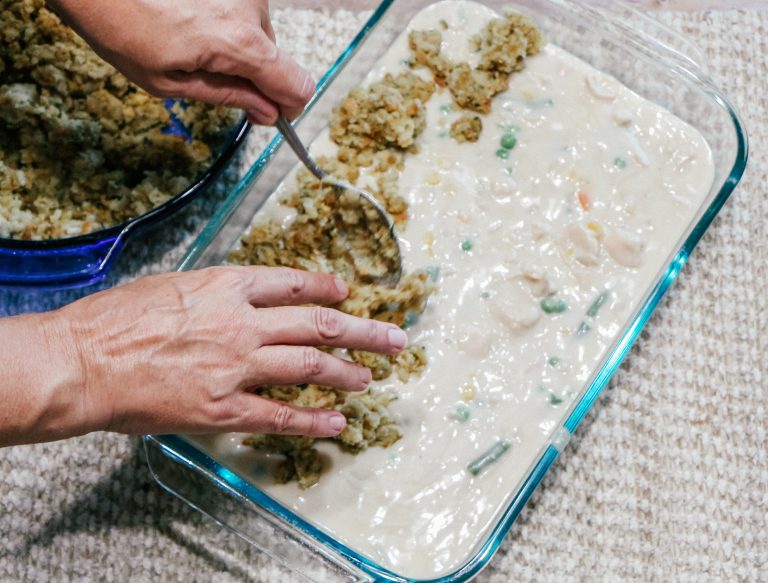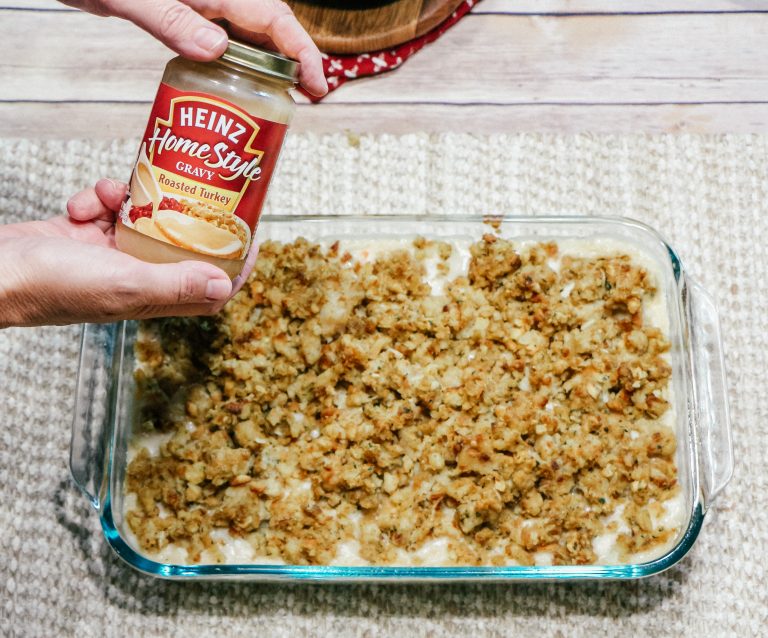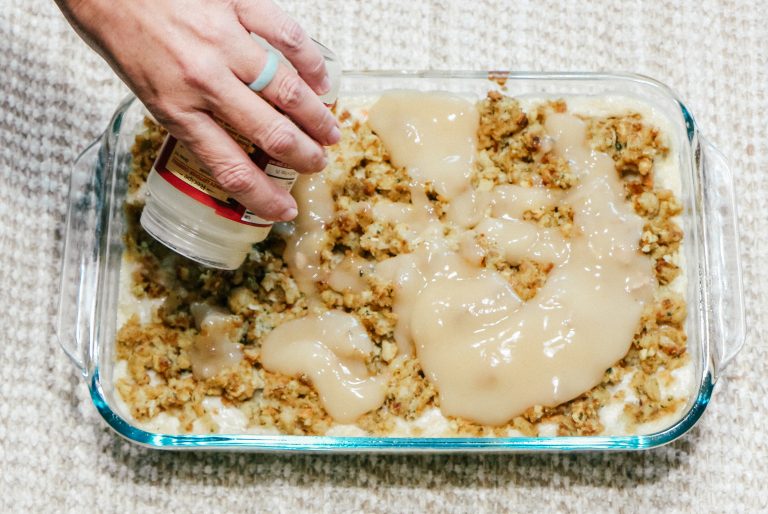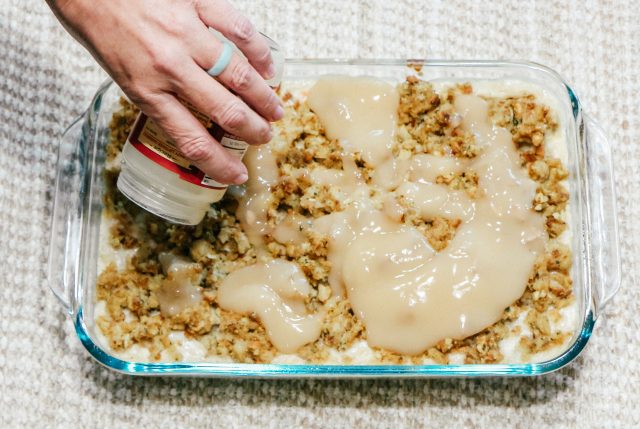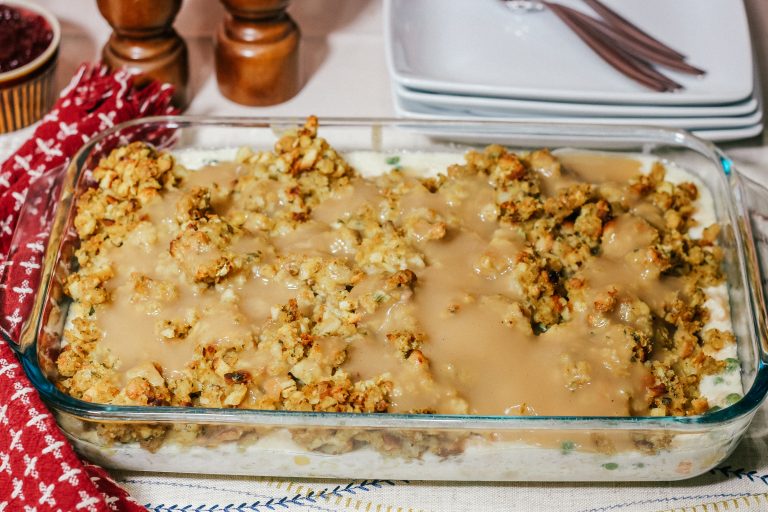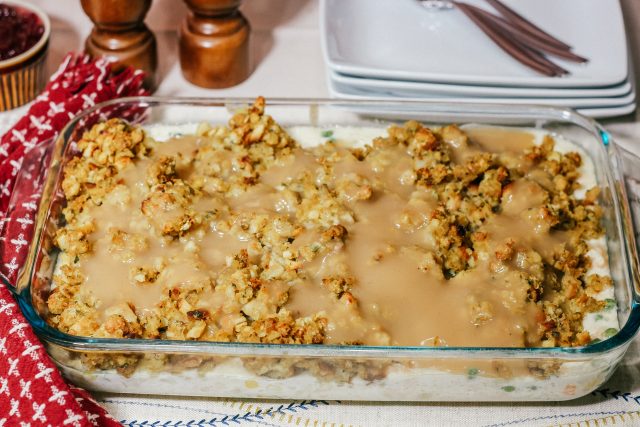 Prep Time: 10 minutes
Turkey Stuffing Casserole
An easy and delicious casserole made from familiar, comforting ingredients.
2 Boxes (6 ounce) STOVE TOP Turkey Stuffing Mix
4 tbsp butter
¼ cup diced onion
½ cup all-purpose flour
1 cup milk or heavy cream
2 cups chicken or turkey broth
pepper, to taste
½ cup BREAKSTONE'S sour cream
1 cup mixed veggies (Frozen, canned or leftover all work here!)
2 cups cooked turkey, cubed or shredded (this is a great way to use leftover turkey but you can also use canned turkey or substitute chicken.)
1 jar (12 ounce) HEINZ HomeStyle Roasted Turkey Gravy
Optional: 1 cup cranberry sauce
Spray a 9" x 13" baking dish with cooking spray andset aside.

Preheat oven to 350°F.

Prepare stuffing mix according to package directions.

Heat butter over medium heat in a large saucepan until melted.

Add onion and cook until tender, usually 2-3 minutes.

Add flour and whisk until blended.

Stir in milk and broth and continue to stir/whisk until mixture thickens.

Add pepper.

Remove mixture from heat and set aside.

Stir in sour cream, veggies and turkey.

 Pour mixture into baking dish and top with prepared stuffing.

Bake for 35 minutes. Top with gravy and bake for an additional 5 minutes.

   Allow 5 minutes for the casserole to cool and set.

Serve hot with cranberry sauce on the side or right on top!