Six ways to rock a minivan like a boss
(This post may contain affiliate links. Read my full disclosure.)
"I'll never drive a minivan."
Have you ever said that? I did, many times and you know what? Karma was listening because she's all-seeing and programmed to hear every single "I never" that flies out of your pie hole. It becomes her mission in life to bite you in the ass and make you eat your words. Utter the word "never" one time and it's on like Donkey Kong.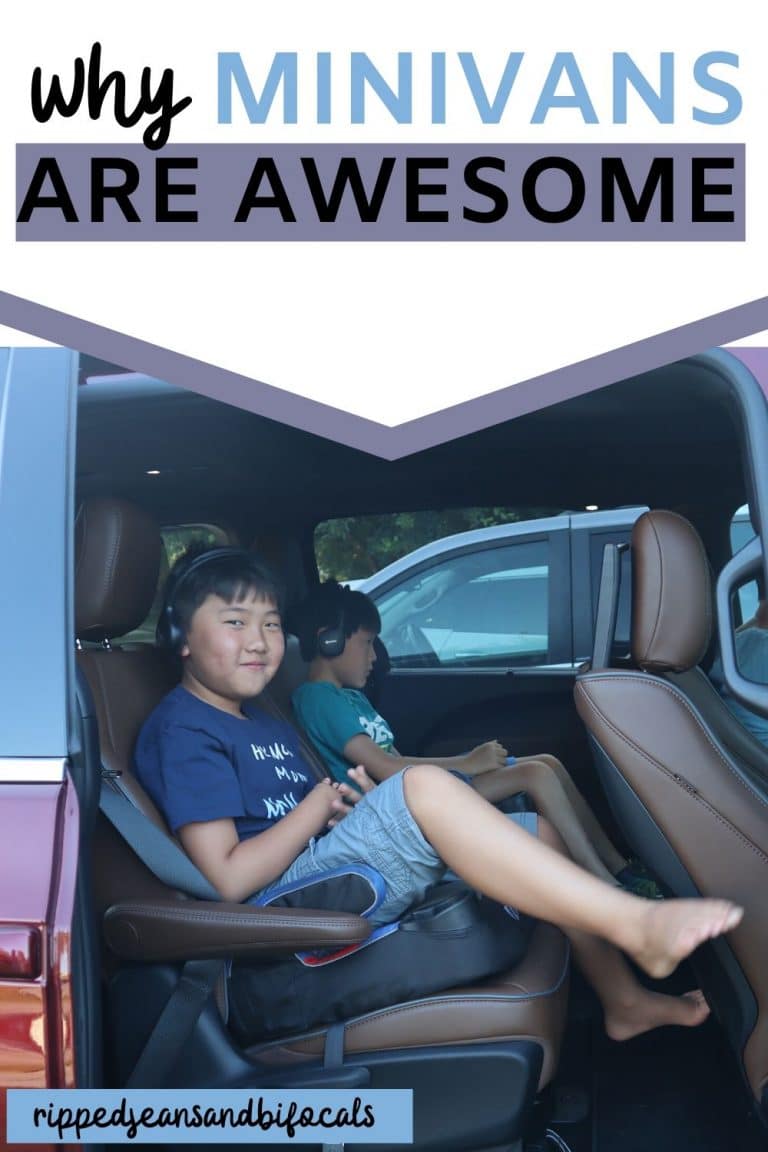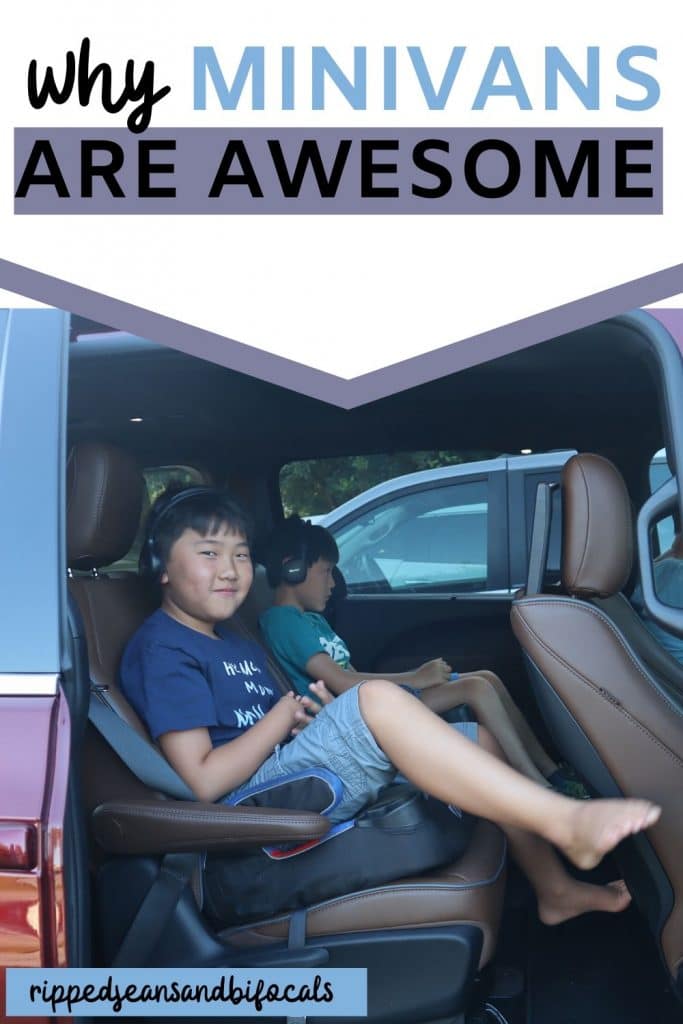 Six reasons minivans are awesome
I don't remember how many times I swore I would never drive a minivan. We bought our first – and maybe not last – minivan in 2014 when our boys were five. It was one of the best purchases we ever made.
I resisted for the longest time because I thought driving a mommy van was an insult to my coolness. I finally realized that driving a minivan has a lot of perks…see also that I'm not cool. I still like to pretend, though.
We have a 2014 Chrysler Town and Country. I recently got the chance to review a 2020 Chrysler Pacifica Hybrid, which is pictured in this blog post. It will eventually be time for a new ride and if we get another minivan, the Pacifica Hybrid would be an awesome upgrade.
Here are six great reasons why I love my minivan.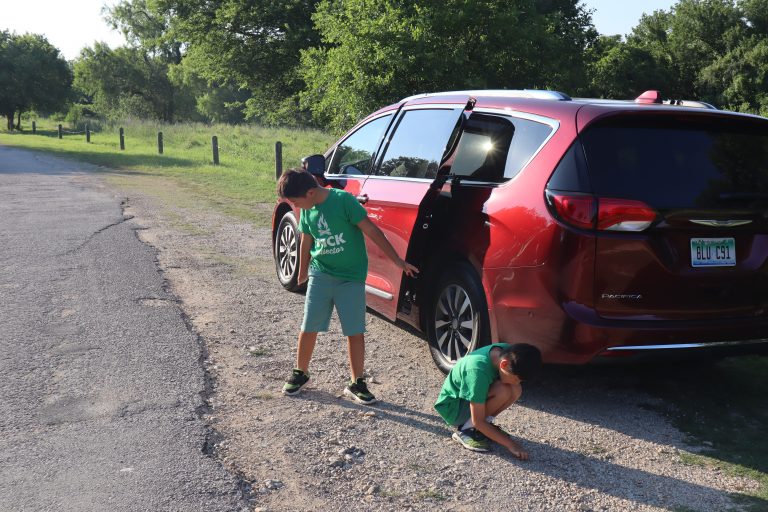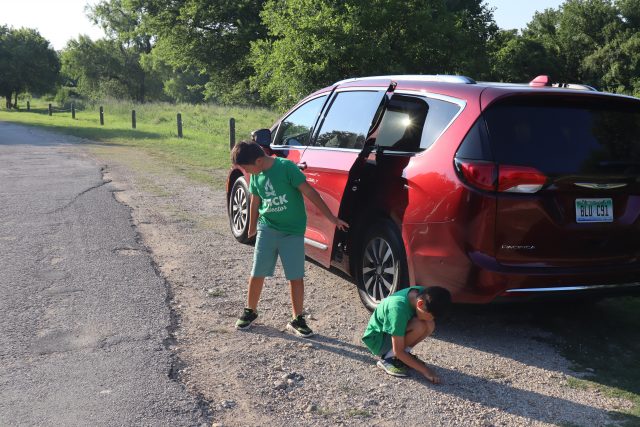 1. Increased distance between me and my small humans
This is easier on my eardrums and really, just all around safer for everyone. Cries of "he's touching me" are easier to tune out when they're coming from the way, way back. In fact, my next vehicle may very well be a tractor trailer. Plus, I've got dual controls on the sound system, so I can rock out to Poison and Motely Crue up front without having to pay attention to whatever annoying kid cartoon is playing on the built in DVD player. Yes, I said built-in DVD player. It's fabulous.
The 2020 Pacifica Hybrid has a really sweet second row infotainment setup. My kids love the Uconnect Theater entertainment system with two 10-inch seatback touchscreens was my kids' favorite feature. And, since it keeps them quiet and reduces the amount of bickering I have to put up with from the second row, I love it, too.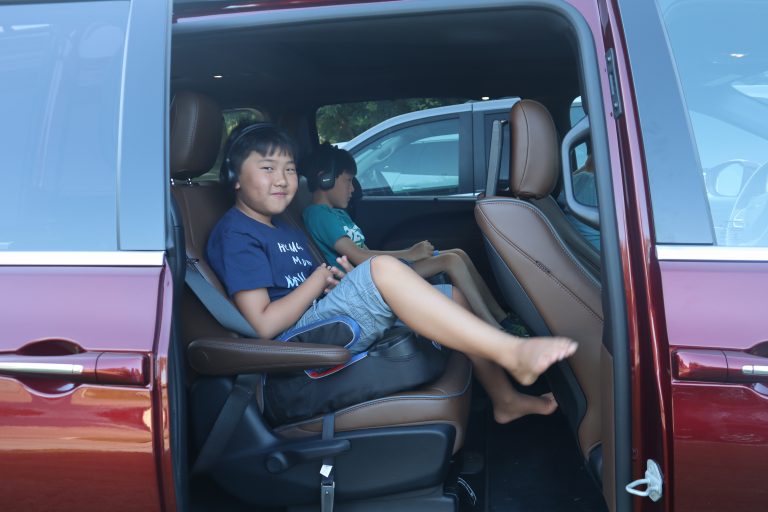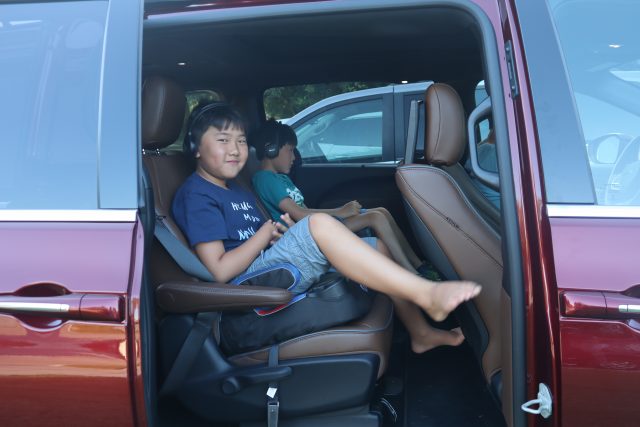 You can pop a DVD in up front and your kids can watch a movie using the included wireless headphones. I don't know about you, but hearing Sponge Bob from second row gets old in about 20 seconds. And, best of all? There's a setting where the adults in the front can listen to separate audio. We can play one of our favorite playlists or tune in to a podcast and not be disturbed by the second row audio. It's like magic.
2. When guys check me out while I'm stopped at a traffic light, I know they're really looking at me and not my hot car.
Shut up, they are! This is totally true, as all badass minivan moms will tell you.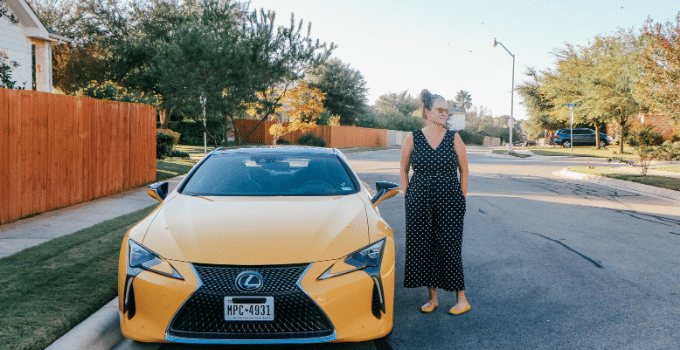 3. Parties!
People mover by day and party bus by night? If I want to plan an adults-only outing we've got tons of room. There will probably be some rock, paper, scissors going on to see who has to be designated driver, but hey…it is what it is. Safety first, right? Drunk driving is for losers.
Most minivans seat seven and there's plenty of leg room, even in the way back. If you have a need to transport a group of adults, this is a great way to do it.
4. Get up & go!
The Pacifica Hybrid kicks some serious ass when it comes to get up and go. The added torque of the electric motor helps this minivan accelerate quickly. But seriously, the stereotype of the minivan driving 40 MPH on the freeway is crap. Most of the newer vans on the market have a surprising amount of giddy up, which is a nice feature for any reluctant husbands who may be suffering from the delusion they should be driving a sexier car. Puh-leeze. I'm not advocating driving above the speed limit (ahem) but this gem is great for highway driving…very smooth.
5. Buttons. Lots of buttons…
I can sit behind the wheel and pretend I'm in the NASA control room (don't laugh, you probably do it, too.) I can push a button to open and close the back hatch, adjust my seats, the volume of the DVD player in the back (because I am freakin' sick of hearing Elsa belt out Let it Go, AKA the last song ever that anyone needs to hear when trying to keep road rage at an acceptable level.)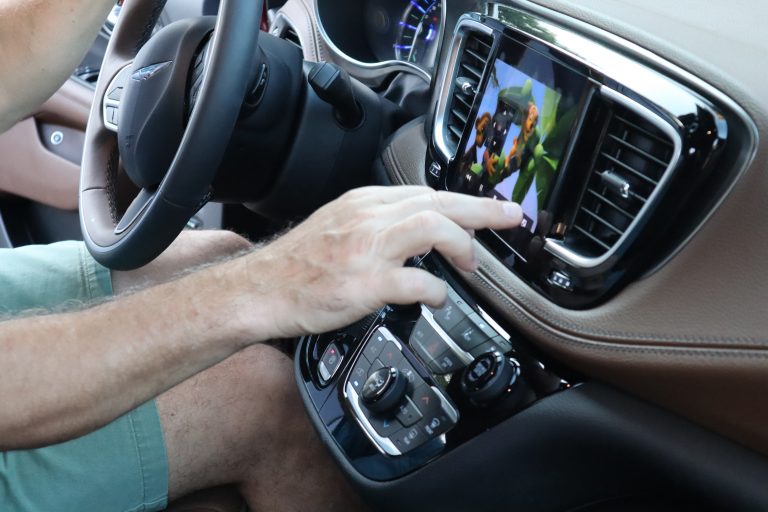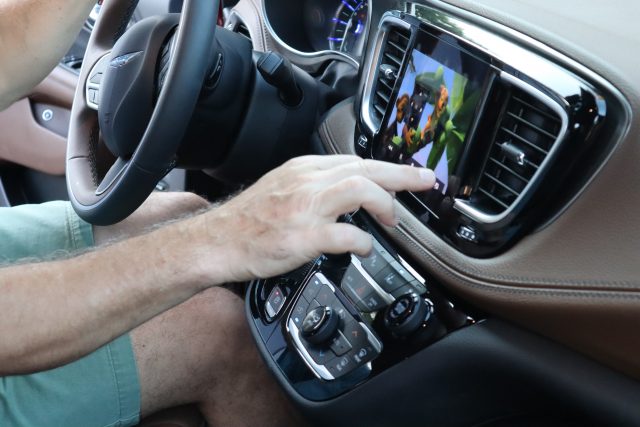 Sometimes, I just sit in my driveway and push buttons, saying stuff like "Wesley Crusher to the bridge." Seriously, people. Buttons are badass.
While I've touted several reasons why a minivan is pretty freakin' awesome, driving the people mover about town does take off a little bit of pressure to be super cool and hip 24/7. Besides, when I look halfway decent while driving my van, it tends to make me look way better in comparison. If my clothes match and I'm wearing lipstick – on my lips and not my teeth – while I'm loading up that pallet of toilet paper at Costco, some young dude is likely to think I'm a MILF.
And, who doesn't like that?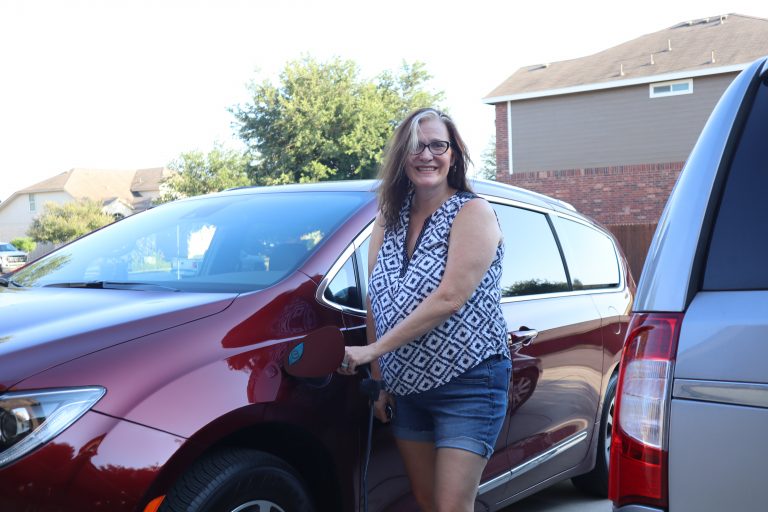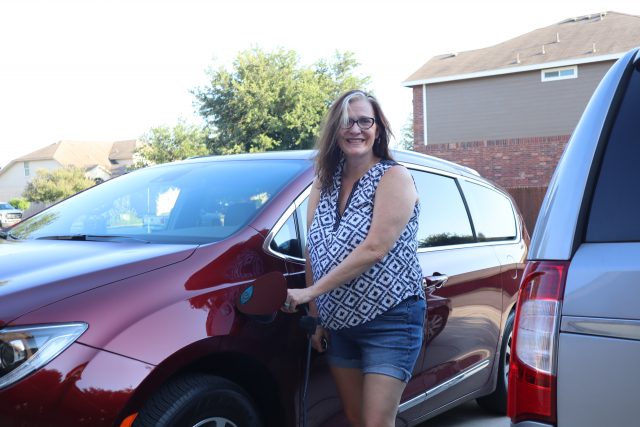 6. More about the 2020 Chrysler Pacifica Hybrid
Starting MSRP is $39,500. Because this minivan is part electric, you'll have substantial savings in fuel costs.
It takes about 12-13 hours for the battery to fully charge and you can go 30-35 miles on battery before it switches to the backup gas tank. The car runs just fine on gas, by the way.
You can get a $7.500 tax credit for purchasing a hybrid or electric car
This is a great everyday ride for someone who doesn't cover a lot of miles in a day. I run my kids around a lot on a typical (pre-pandemic) day but I stay inside our neighborhood bubble. For my husband who commutes 50 miles each day round trip, this wouldn't be the best choice for an everyday car.