Mary Poppins Inspired Spoon Full of Sugar Cake Pops
(This post may contain affiliate links. Read my full disclosure.)
Mary Poppins is one of my childhood favorites. I love everything about that movie: the music, the whimsy, the way Mary Poppins was the perfect combination of fun and "I'm not putting up with any of your monkey business," and…well, everything. This recipe was inspired by Mary Poppins Returns, which premiered in December 2018. These little Mary Poppins Inspired Spoon Full of Sugar Cake Pops are fun and whimsical, just like Mary Poppins, and they are SUPER easy to make.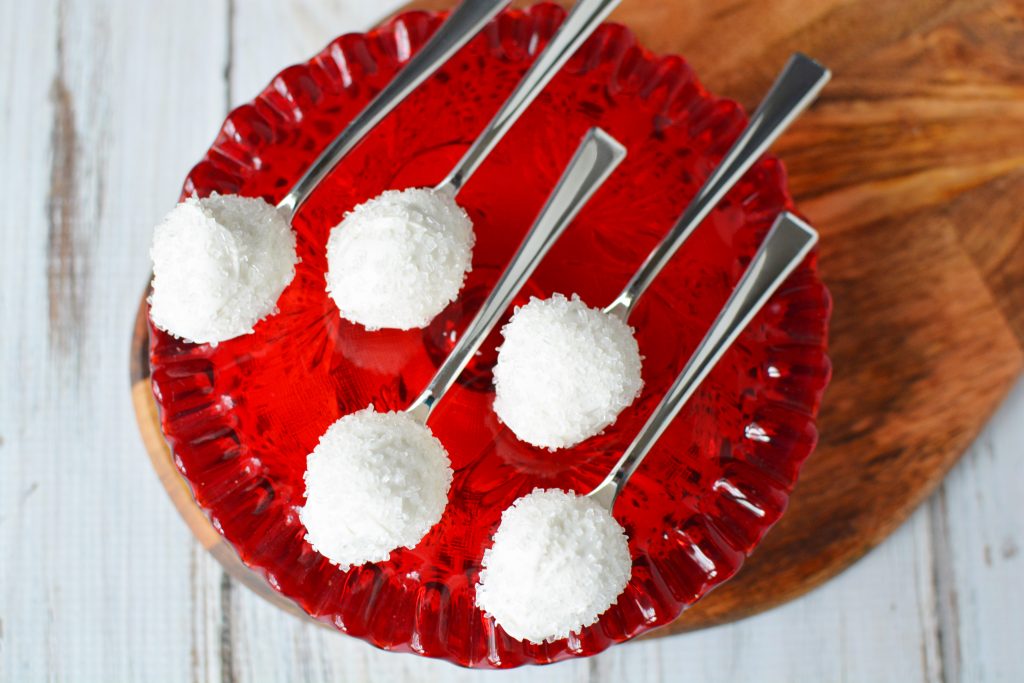 They do go down in the most delightful way but they have a little more substance to them than a plain spoon full of sugar. They're very dainty looking and the small bite size is just enough sweetness if you're trying to limit your desserts. Warning: this does not work if you eat six of them. Just sayin'.
Disclaimer: We are a participant in the Amazon Services LLC Associates Program, an affiliate advertising program designed to provide a means for us to earn fees by linking to Amazon.com and affiliated sites. This post may also contain affiliate links to other websites. If you make a purchase from one of my links, the seller pays me a small commissions.
Mary Poppins Inspired Spoon Full of Sugar Cake Pops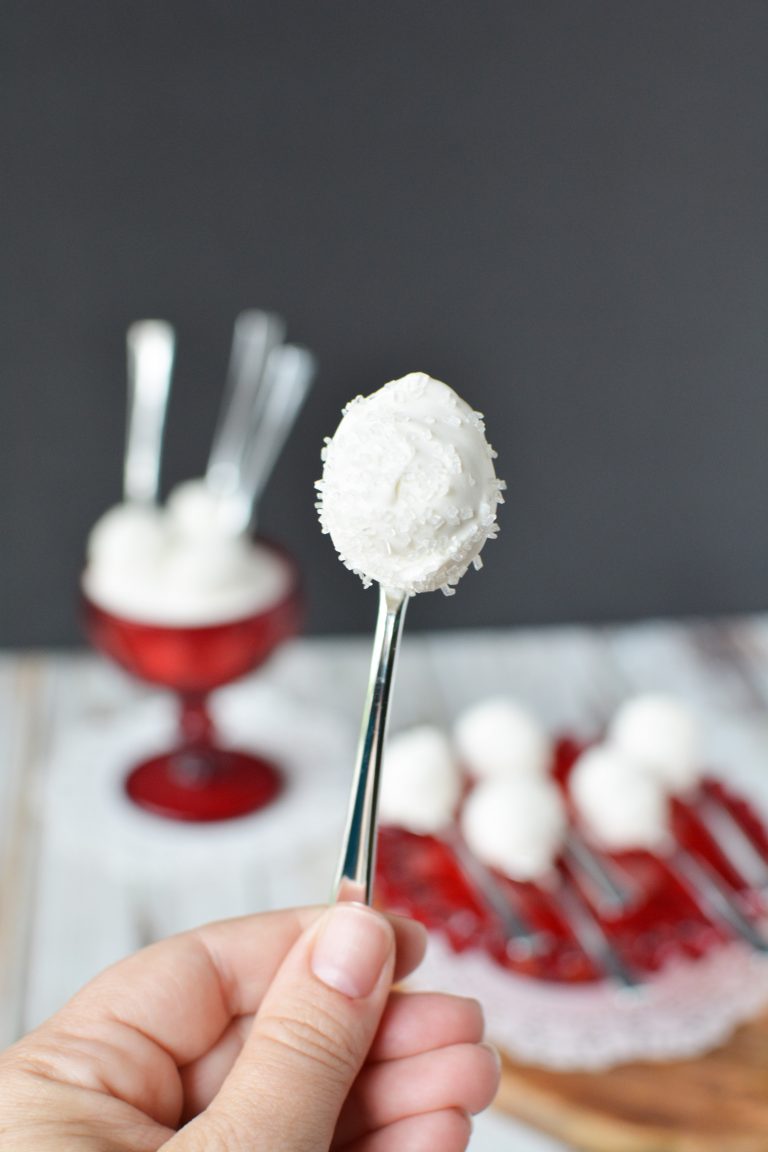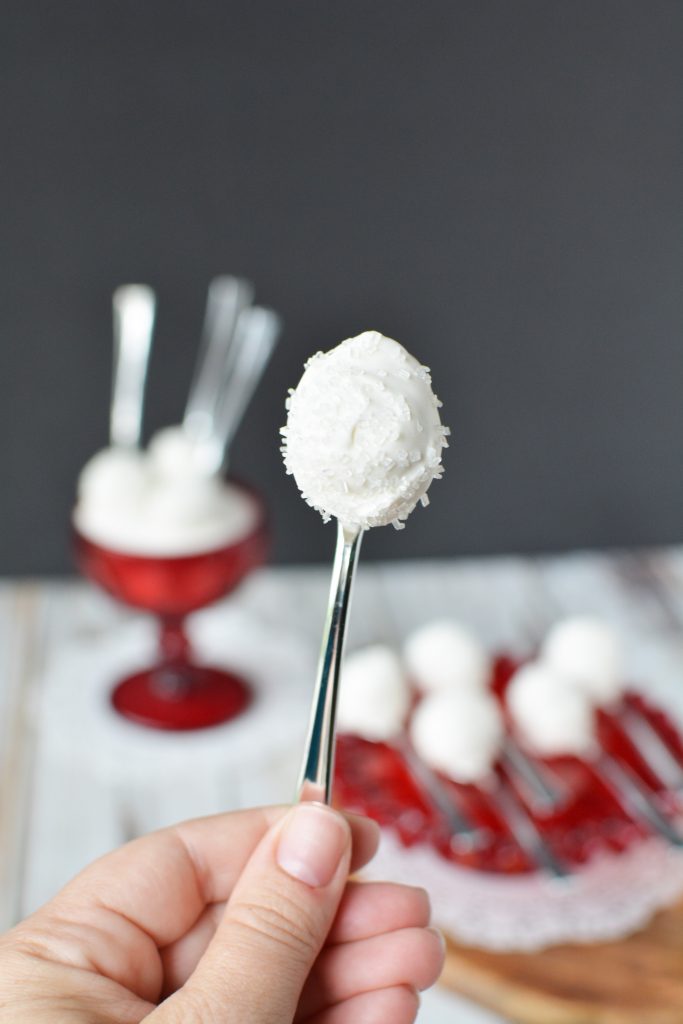 [Tweet "Mary Poppins Inspired Spoon Full of Sugar Cake Pops]
Ingredients:
1 small box of cake and ingredients to make cake (I used a box of Jiffy Golden Yellow Cake Mix, 9oz that makes 12 cupcakes or one round/square layer)
2/3 cup white vanilla frosting
1 bag bright white candy melts
decorating sugar (I used Bob's Red Mill decorative sparkling sugar. This Wilton's sugar I found on Amazon is similar.
small tasting spoons
I bought my tasting spoons at Dollar Tree. You can probably find similar at any party supply store or check these out on Amazon.
Directions:
Bake cake according to package directions and let cool completely. Cut cake into cubes and crumble. I find using my hands works best for this. Add frosting to cake and mix well.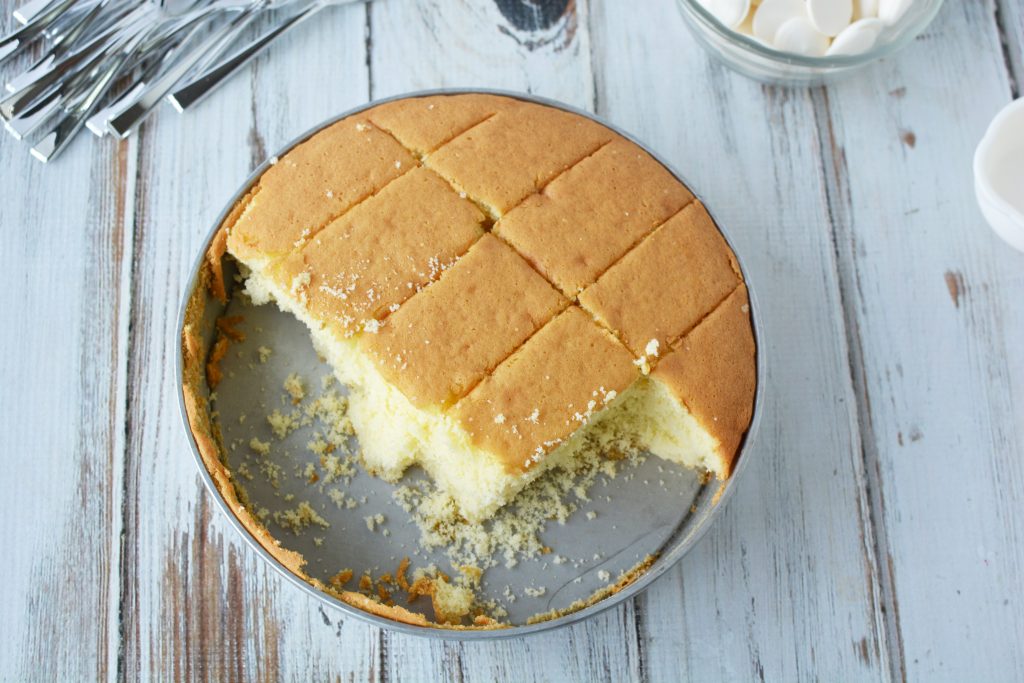 Use a tablespoon scoop to pack together a cake ball. Divide the ball in half and set aside.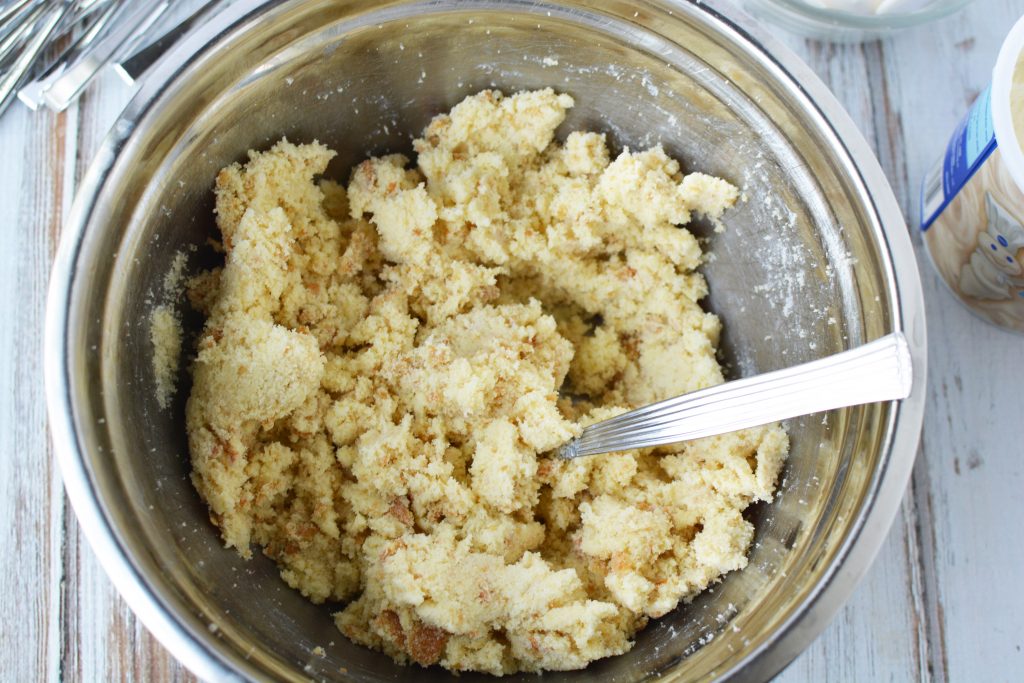 In a small sandwich bag, add 10 candy melts. Heat for 30-40 seconds, kneading every 20 seconds until melted. Snip the tip of the bag and pipe a small amount of melted candy onto the spoon. Press a cake ball into the candy. Set aside for candy to firm up.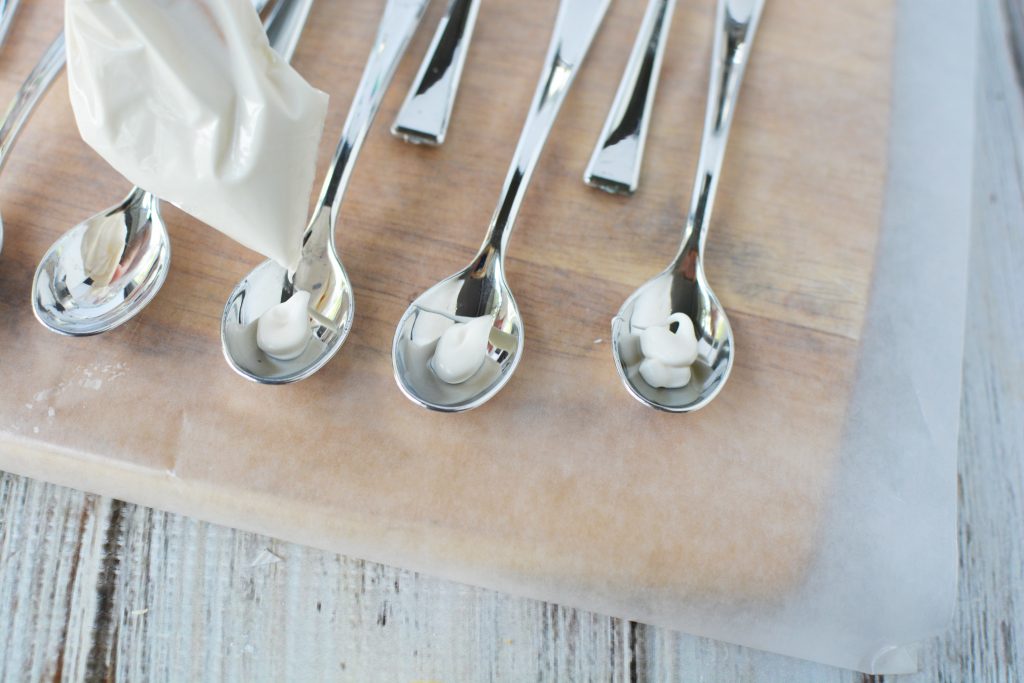 Working in smaller batches, place half of the remaining candy melts in a bowl and microwave for 1 minute, 20 seconds, stirring every 20 seconds until melted.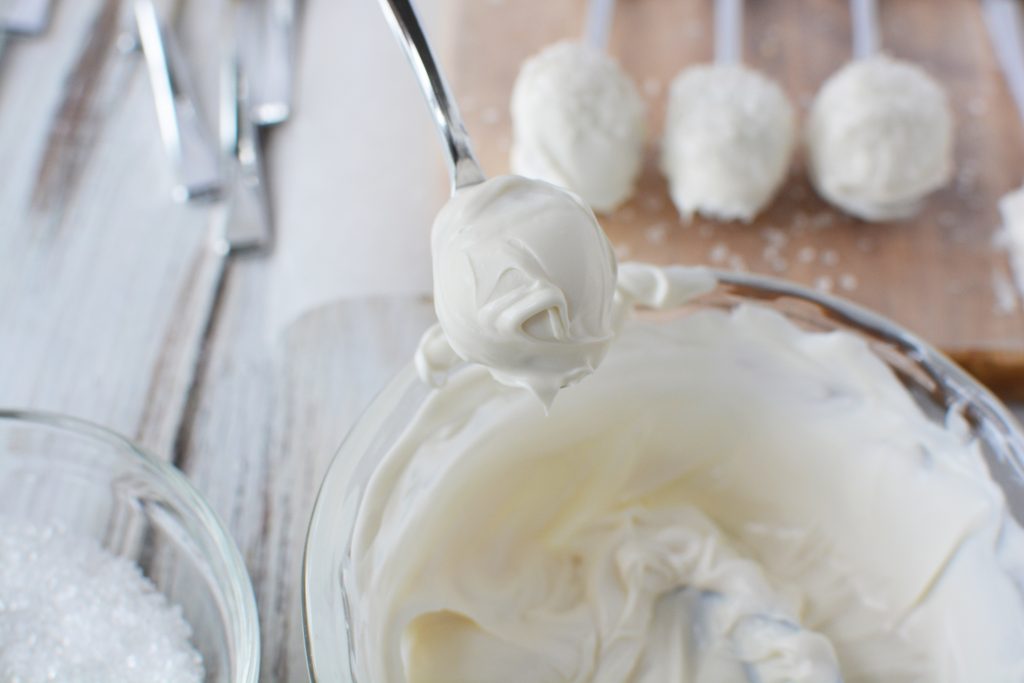 Dip spoons into candy until completely coated. Sprinkle with decorative sugar and set on wax paper to harden.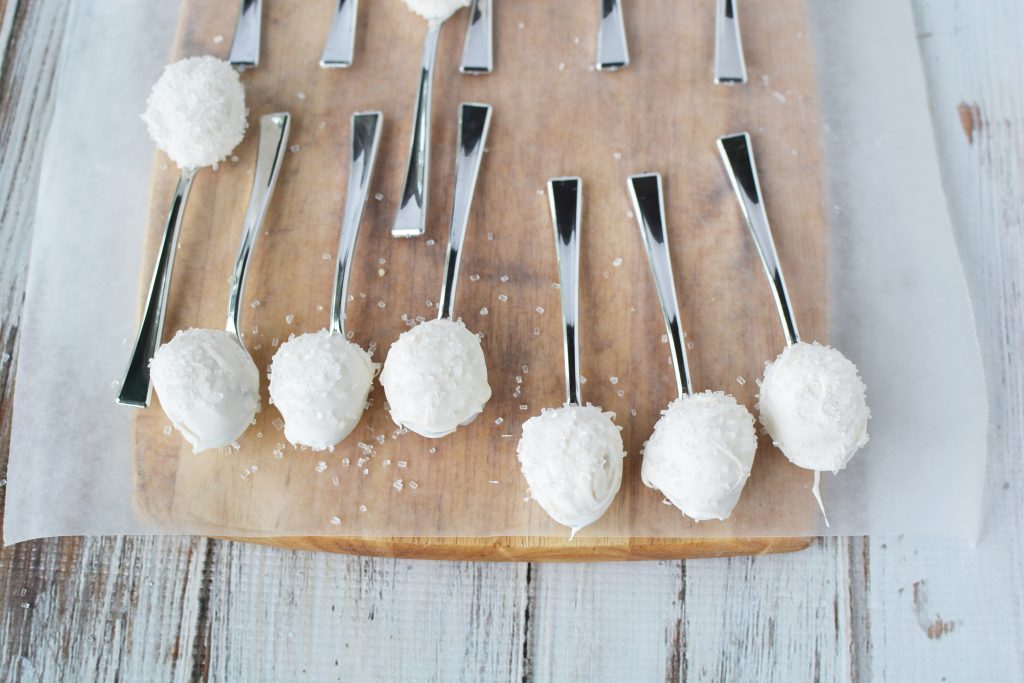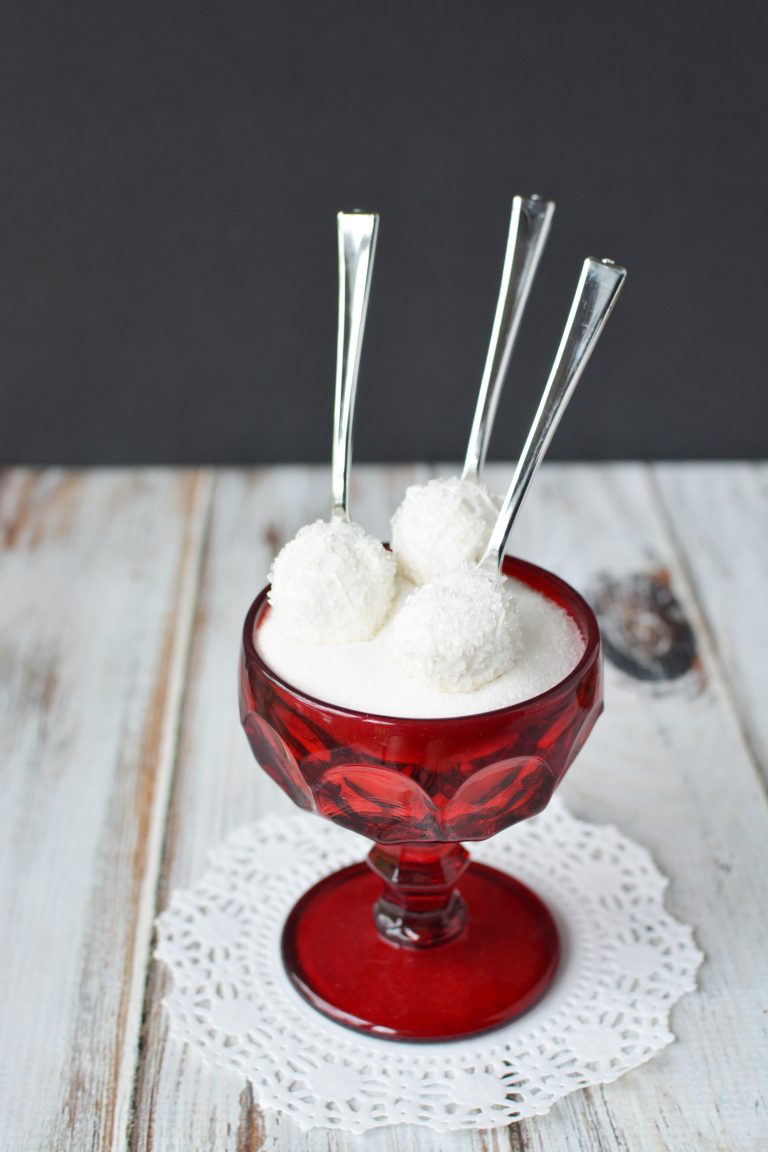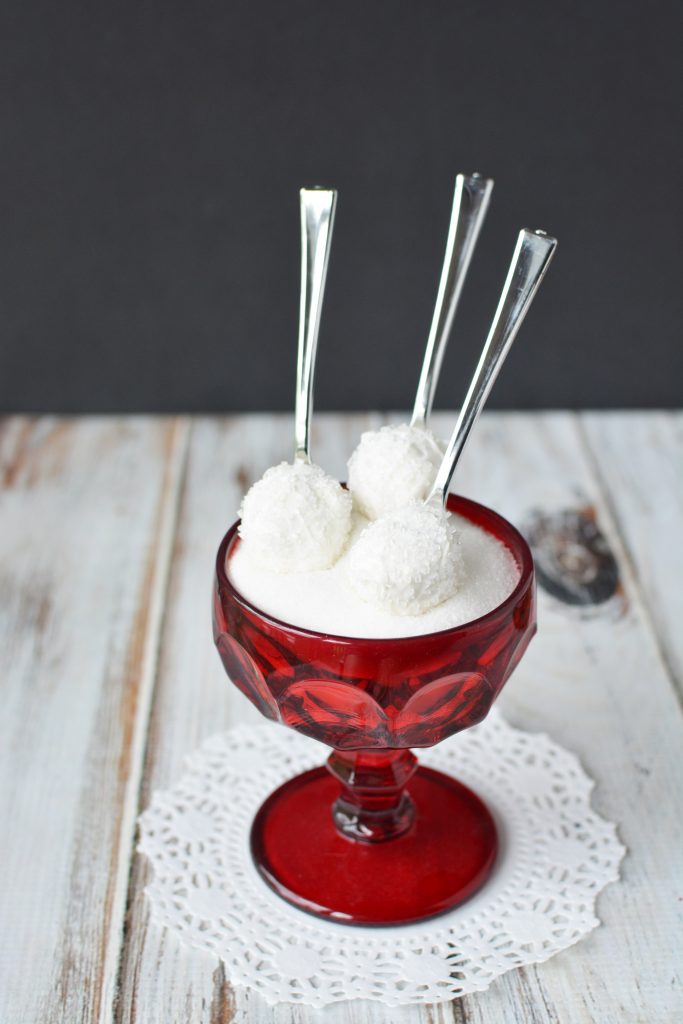 More about Mary Poppins Returns:
Disney's MARY POPPINS RETURNS is an all-new original musical and sequel where Mary Poppins comes back to help the next generation of the Banks family find the joy and wonder missing in their lives following a personal loss. Emily Blunt stars as the practically-perfect nanny with unique magical skills who can turn any ordinary task into an unforgettable, fantastic adventure and Lin-Manuel Miranda plays her friend Jack, an optimistic street lamplighter who helps bring light—and life—to the streets of London.
MARY POPPINS RETURNS is directed by Rob Marshall. The screenplay is by David Magee and the screen story is by Magee & Rob Marshall & John DeLuca based upon the Mary Poppins Stories by PL Travers. The producers are John DeLuca, p.g.a., Rob Marshall, p.g.a. and Marc Platt, p.g.a. with Callum McDougall serving as executive producer. The music score is by Marc Shaiman and the film features all new original songs with music by Shaiman and lyrics by Scott Wittman and Shaiman. The film also stars Ben Whishaw as Michael Banks; Emily Mortimer as Jane Banks; Julie Walters as the Banks' housekeeper Ellen; Pixie Davies, Nathanael Saleh and introducing Joel Dawson as the Banks' children, with Colin Firth as Fidelity Fiduciary Bank's William Weatherall Wilkins; and Meryl Streep as Mary's eccentric cousin, Topsy. Angela Lansbury appears as the Balloon Lady, a treasured character from the PL Travers books and Dick Van Dyke is Mr. Dawes, Jr., the retired chairman of the bank now run by Firth's character.