A gift guide for the sports mom
(This post may contain affiliate links. Read my full disclosure.)
I am now one of those "sports moms." My calendar is cram-jam packed with practices and games. I know my way around the sporting goods store and I even know the rules to most of the sports my kids play. Not very well but I have a basic understanding. My boys are six so we're just getting started with the whole team sports thing, so ask me about football basics in a couple of years and I just might impress you.
This gift guide for the sports mom was published in 2016 and has been refreshed for 2017.
One of the things I like best about being a sports mom is that it gives me the opportunity to shop for new stuff. I mean…who doesn't like that? If you think your kids are the only ones who need a lot of equipment for practices and game days, think again. If there is a sports mom on your Christmas list, enjoy the ideas in this fun sports mom inspired gift guide. All gifts are under $50.00 and most are much less than that.
Disclaimer: We are a participant in the Amazon Services LLC Associates Program, an affiliate advertising program designed to provide a means for us to earn fees by linking to Amazon.com and affiliated sites.
[Tweet "A gift guide for the sports mom"]
Gift Guide for the Sports Mom
The Bench Essential
My kids just started playing flag football and we're not allowed to bring portable chairs to the sports field. There's a ton of bleacher seating available but it's cold and hard on the booty. My Bench Essential came in the mail right after their first practice and man, was I ever glad to get it.
The easy-to-carry Bench Essential is a seating pad made just for benches and bleachers. It folds up into it's own handy carrying case.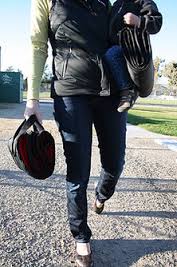 It's water resistant, machine washable and comes in a variety of colors. It's even customizable. These are good for sports, picnics, outdoor concerts – anywhere you have to park your backside on a cold, hard bench. This makes my kids' football practices and games much more enjoyable. It's nice and long so there's plenty of room for four people to share it if you don't mind getting cozy.
The Bench Essential is $26.99 and can be ordered HERE.
I received a bench essential to review free of charge but my opinions are totally my own.
2. Soccer Mom T-shirts
If you know a soccer mom, check out one of these – just click on the link for pricing and ordering info:
Sports mom jewelry
Bling is always a good gift. At least I think so. It's fun to jazz up my Saturday morning yoga pants, t-shirt and hoodie ensemble. Click on the images to shop.
4. Baseball crossbody bag
Sports mom or not, this is just CUTE. I love the distressed look.
6. Cute rolling cooler
Whether you're carting snacks for just your player or the entire team, you NEED a rolling cooler. Yes, I could have got one in a neutral or a more "rugged and manly" pattern but since I'm the one who is usually carting this thing around, I decided to get something I like.
6. This amazing planner
To help you keep track of all of the crazy. Or at least make a good effort! My husband and I don't really do gifts for each other at Christmas but I've been dropping some crazy hints about this one. I like a planner that has room for all areas of my life, to include my blog's editorial calendar. I have heard NOTHING but good about Erin Condren and one way or another, this beauty will be MINE.
Update: My husband did not "get the hint" but this has a happy ending. The nice people at Erin Condren actually sent me one and it was all I thought it would be and more. It is November 2017 and I already have my 2018 planner, so yes, I am actually using this. And, what kind of sorcery is that early organization, right? It's usually January before I figure stuff like this out. 
If you end up ordering from Erin Condren (and you should!) please use this link and I'll get a credit for referring you. Then I can buy all the planning things.
7. The Ultimate Soccer Mom Chair
We have this very chair and we love it. It's actually pretty light and easy to carry, each chair has a drink holder and there's a small ice chest in between the seats. This is the rock star of soccer mom chairs and don't ask me why this even matters but it feels good to have the most tricked out chair on Saturday morning.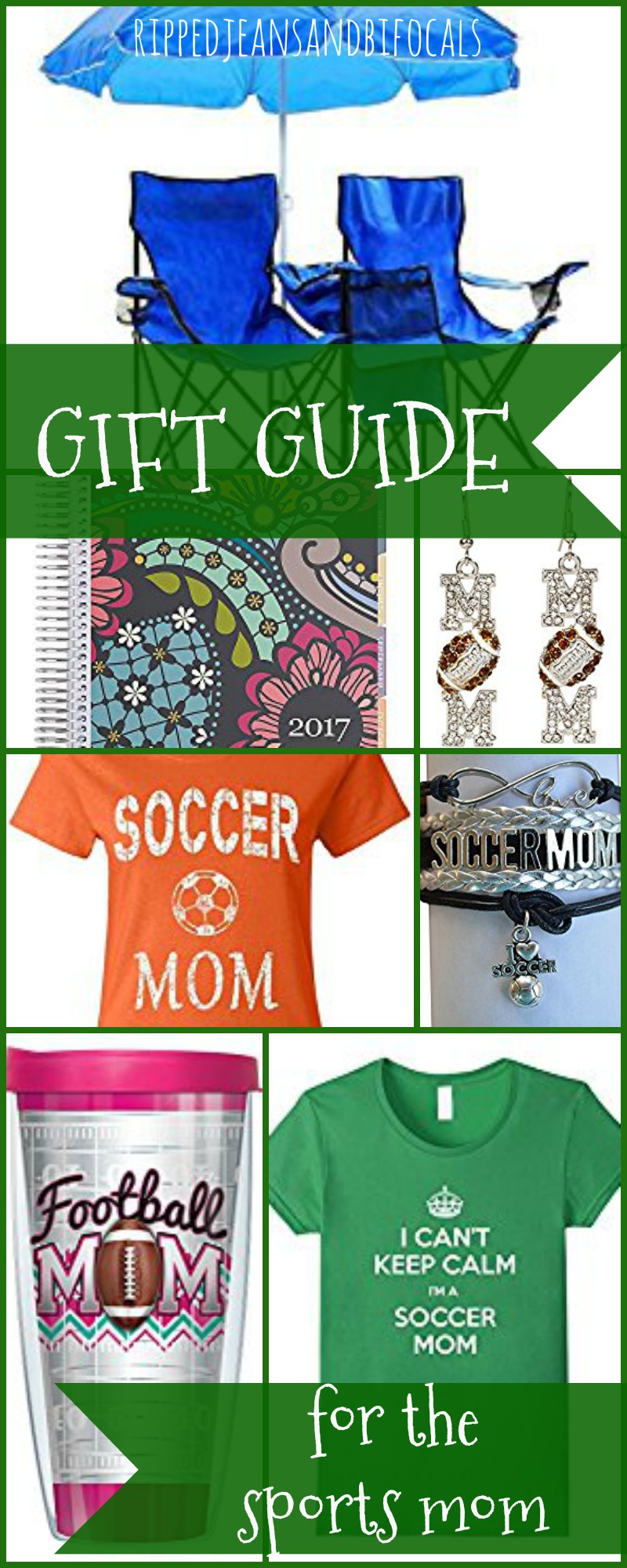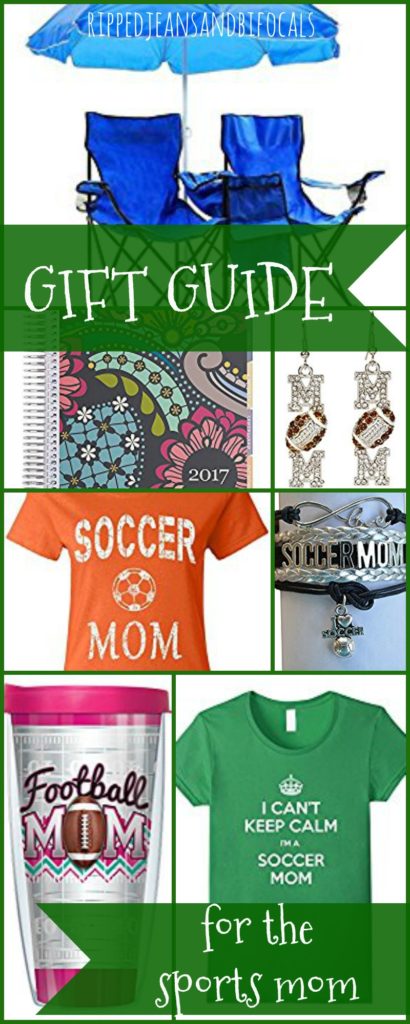 Thank you for reading!