Disney Pixar's Coco Coloring Pages
(This post may contain affiliate links. Read my full disclosure.)
Disney Pixar's Coco is coming to theaters this Thanksgiving – November 22nd, to be exact. We love going to the movies on Thanksgiving. There are always so many great new releases and besides, sitting down, watching a movie while eating popcorn and candy after a full day of eating turkey and pie? That sounds about perfect to me! Thanksgiving is all about eating. And spending time as a family and movies at the theater on Thanksgiving are a tradition for us.
[Tweet "Coco is coming to theaters on Nov 22! @DisneyPixar @PixarCoco"]
I love sharing my love of Disney movies with my kids. Disney movies were a big part of my childhood and the movies have just gotten better and better. The animation has made such amazing strides and the storylines just get better and better. We are especially excited to see Disney Pixar's Coco because my kids are familiar with Dio de los Muertos (Day of the Dead) which is celebrated widely here in San Antonio. I love that there's going to be a movie that gives some insight into the holiday and what it means.
We're getting ready for Coco and Dio de los Muertos with these fun Disney Pixar's Coco coloring pages. Let me tell you, the internet is a wonderful thing. Printing a coloring page online is seriously the greatest thing ever.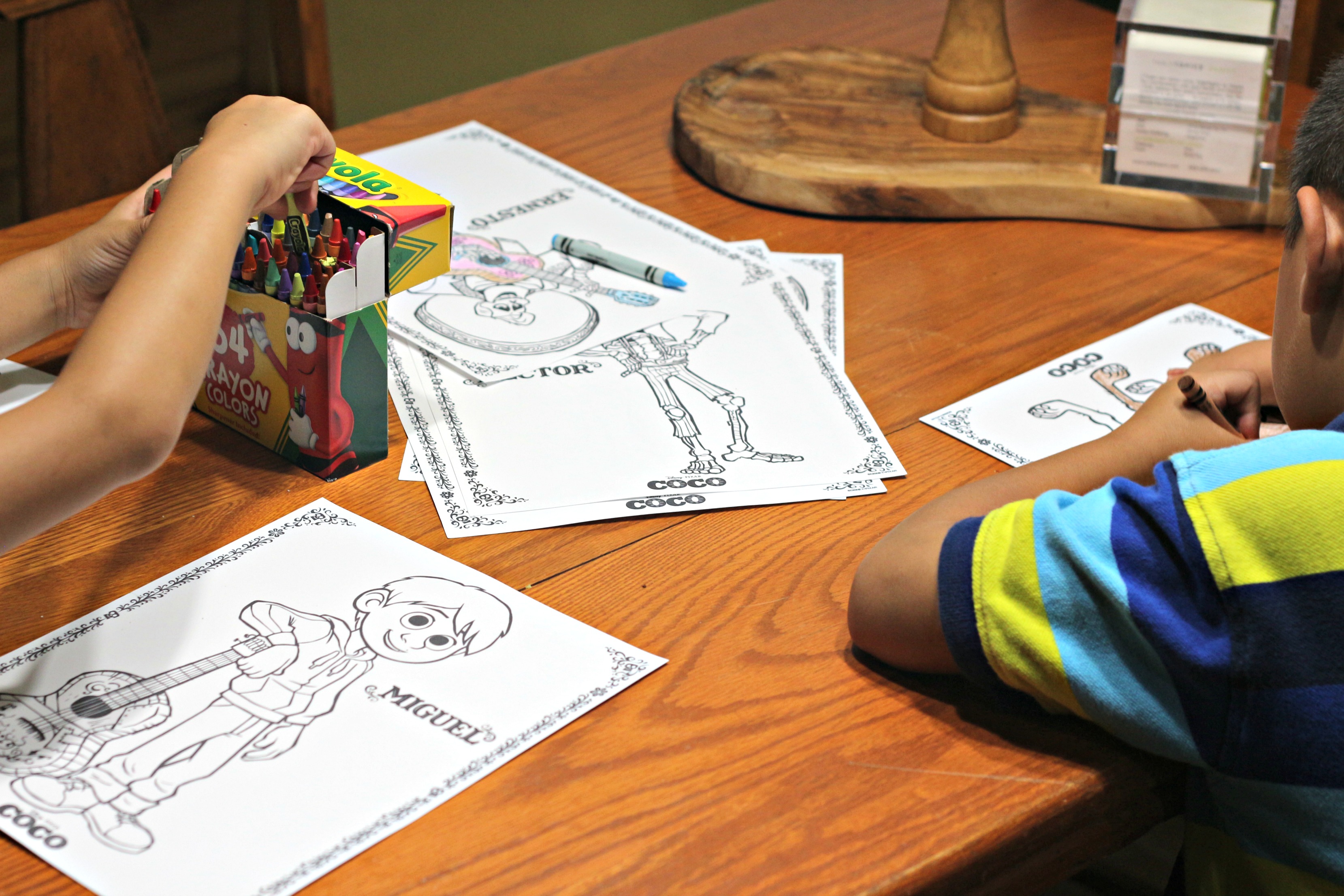 There's never a shortage of new-to-your-child coloring sheets and if your kids want to color the same page over and over again, just print a stack and let them go to town! Plus, there's no fighting over who gets to color what picture and we don't have to buy multiples of every coloring book. Winning.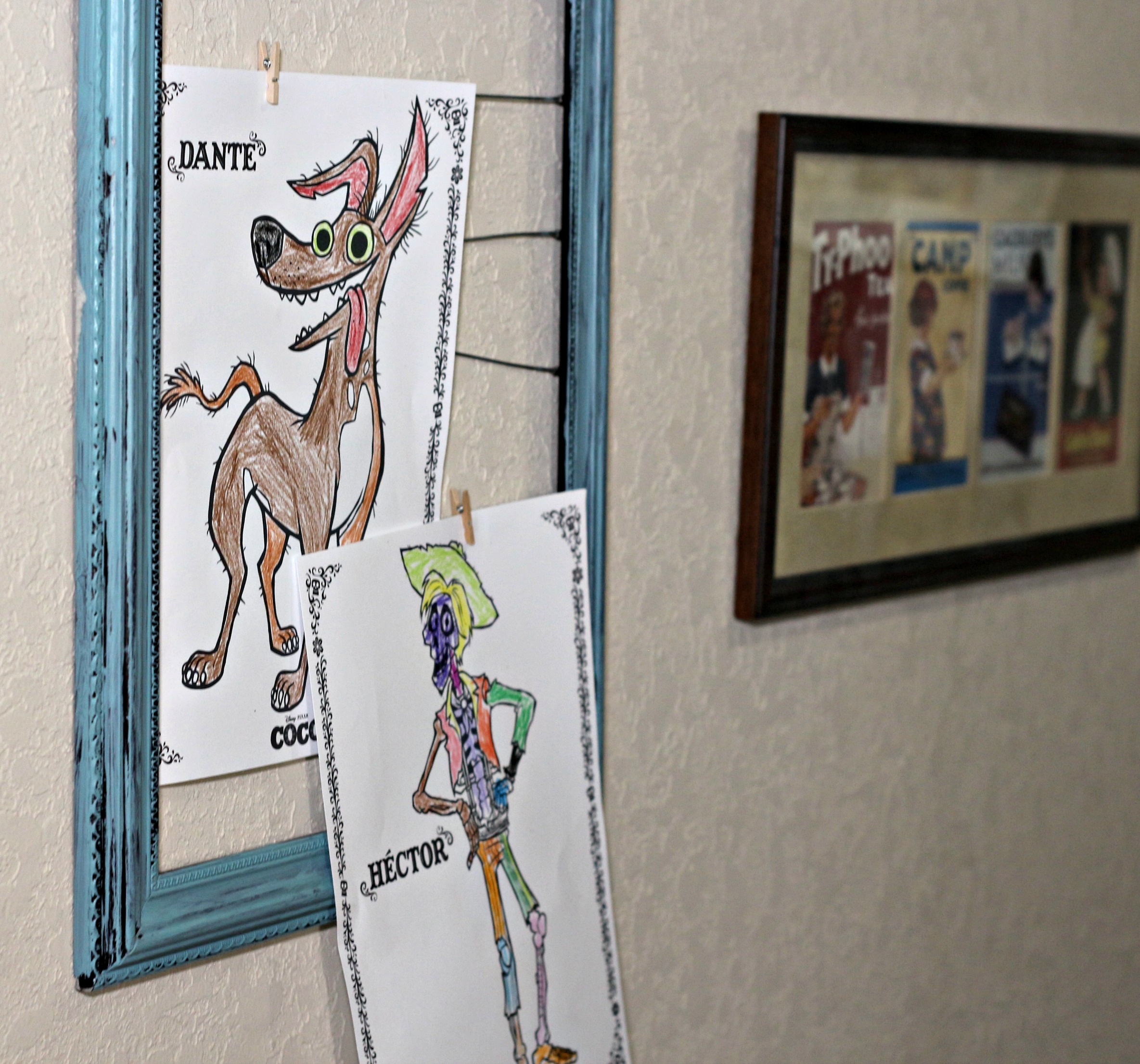 I love the fact that we got these Disney Pixar's Coco coloring pages in advance of the movie. It really gets my kids pumped for the release. With younger kids, being familiar with (and excited about) the storyline helps them to enjoy the movie more.
To download your own Disney Pixar's Coco coloring pages, click on the individual links below and print on-demand: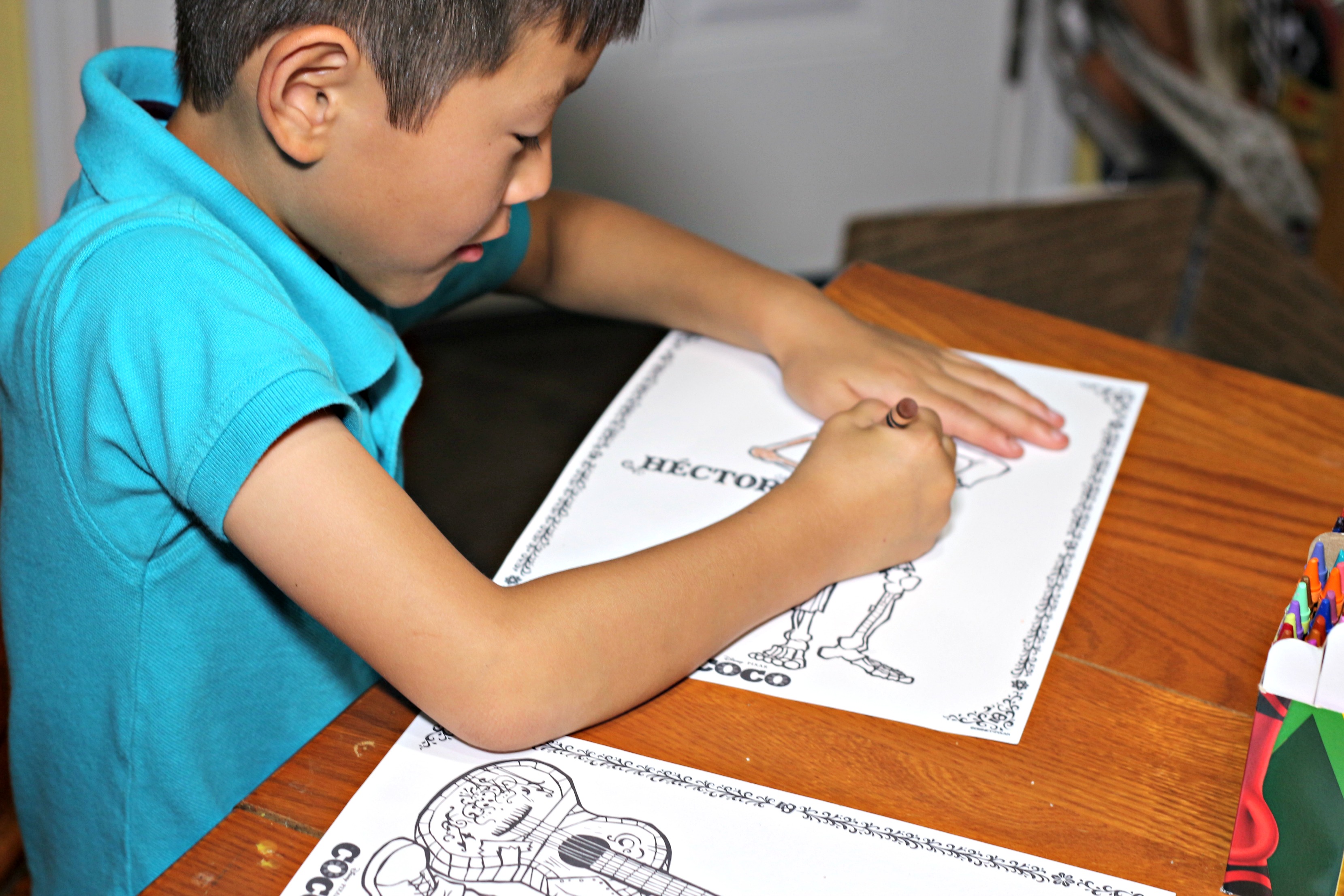 MORE ABOUT DISNEY•PIXAR'S COCO:
Despite his family's baffling generations-old ban on music, Miguel (voice of newcomer Anthony Gonzalez) dreams of becoming an accomplished musician like his idol, Ernesto de la Cruz (voice of Benjamin Bratt).
Desperate to prove his talent, Miguel finds himself in the stunning and colorful Land of the Dead. This happens following a mysterious chain of events. Along the way, he meets charming trickster Hector (voice of Gael García Bernal). Together, they set off on an extraordinary journey to unlock the real story behind Miguel's family history. Check out the trailer:
Even cooler? Before Coco, moviegoers will get to watch Olaf's Frozen Adventure, a 21-minute featurette that gives us a glimpse into the lives of our beloved Frozen characters after the movie's ending. Olaf's Frozen Adventure includes four original songs.
I'm not sure which I'm more excited about, Coco or Olaf's Frozen Adventure. Good thing I don't have to choose!
COCO opens in theaters everywhere on November 22nd!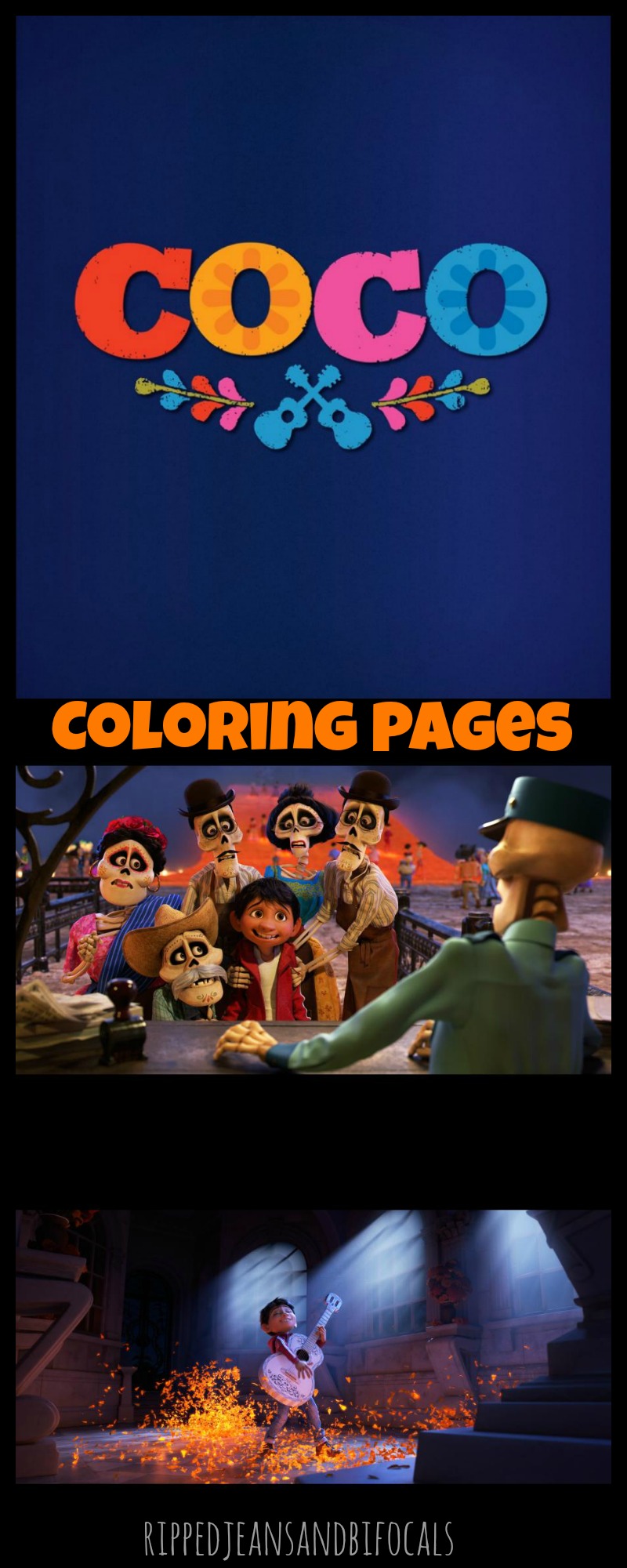 You might also enjoy these posts:
Olaf's Frozen adventure is coming in November!
What's coming from Marvel Studios