Best Things To Do in San Antonio
(This post may contain affiliate links. Read my full disclosure.)
Today, we're talking about the best things to do in San Antonio. San Antonio, Texas is rich with history, beautiful scenery, and plenty of attractions. It also happens to be my hometown, so I know a thing or two.
A trip to San Antonio can involve everything from visiting The Alamo (San Antonio is also known as the Alamo City) to exploring the city's River Walk dotted lined with cafes and shops. With so much to see and do, this bustling city (that doesn't have that big city feel) is a can't miss destination in the great state of Texas. So let's talk about the best things to do in San Antonio.
Best Things to do in San Antonio
In addition to its rich history, San Antonio is filled with natural beauty, gorgeous architecture, historic districts, and more. Today, we're exploring the 20 best things to do in San Antonio for adults. Want a more kid-friendly version? Check out this list,although there are lots of things listed below that kids will enjoy, too.
Disclaimer: We are a participant in the Amazon Services LLC Associates Program, an affiliate advertising program designed to provide a means for us to earn fees by linking to Amazon.com and affiliated sites.
1. San Antonio River Walk
The San Antonio River Walk combines a city park with a network of walkways that run along the banks of the San Antonio River. Visitors flock to this area to enjoy beautiful views of the water, shopping, and dining or to simply soak in the tranquility of the moving water.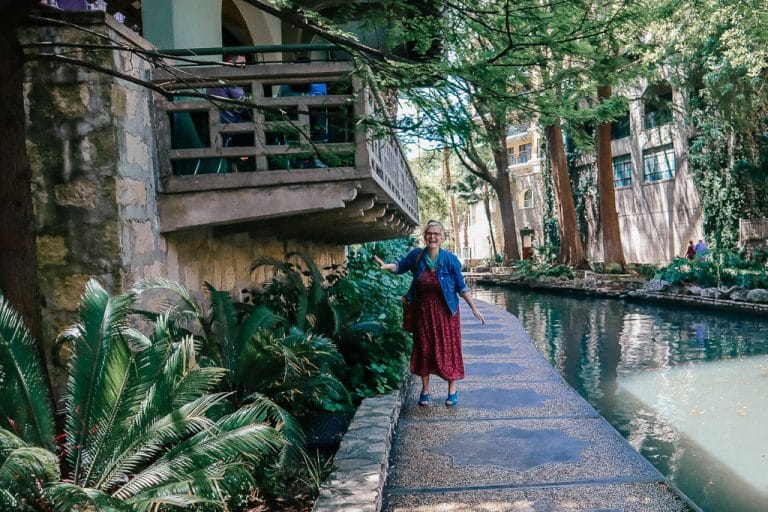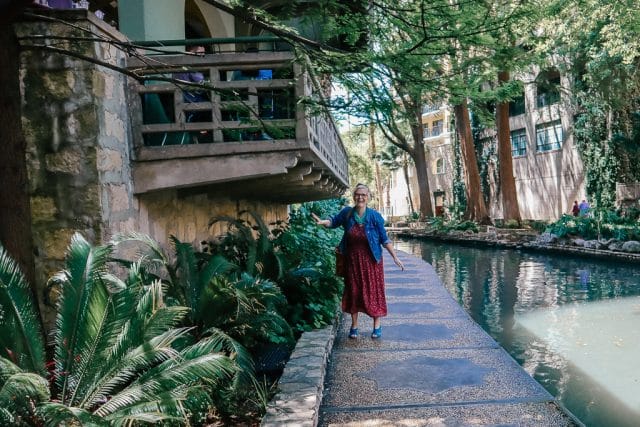 If you would like to stay on the River Walk – which is where the majority of visitors in San Antonio choose to stay because so much is in easy walking distance – I recommend the Marriott Rivercenter and the Hyatt Regency Riverwalk. I've also stayed in the Hotel Valencia, which is beautiful and has a gorgeous lobby area but I don't find the rooms as comfortable. I tend to stay loyal to Marriott and Hilton brands in general and the Hotel Valencia is more of a boutique style hotel.
There are lots of nice hotels in downtown San Antonio – use Booking.com to check out the full list and reviews.
2. The Alamo
One of the best things to do in San Antonio Texas is to see the Alamo. If you didn't, were you even there?
Head to The Alamo to take a tour of this mission established in 1718. Originally known as Mission San Antonio de Valero, the mission has a rich history that covers so much more than the battle on its grounds in 1836.
3. Mission San Jose
Mission San Jose was founded in 1720 as a Spanish frontier mission. The largest of five San Antonio missions, it's best known for its rose window. If you visit on Sunday, you'll see a mariachi mass offered at this Texas and U.S. National Historic Site.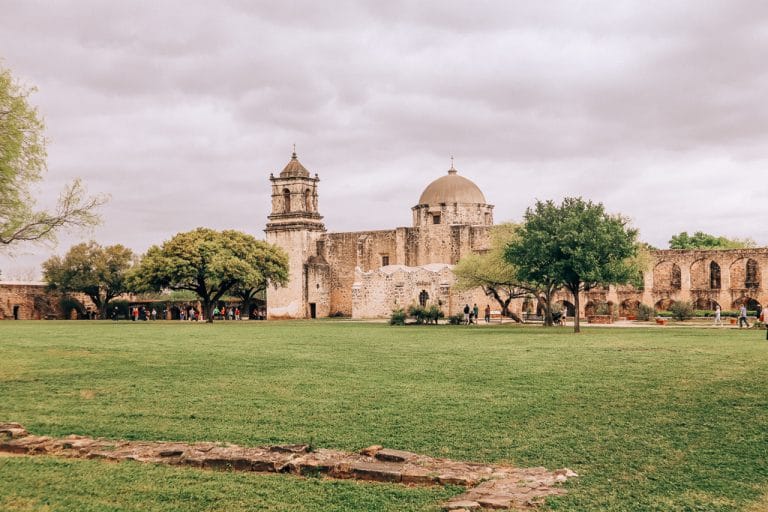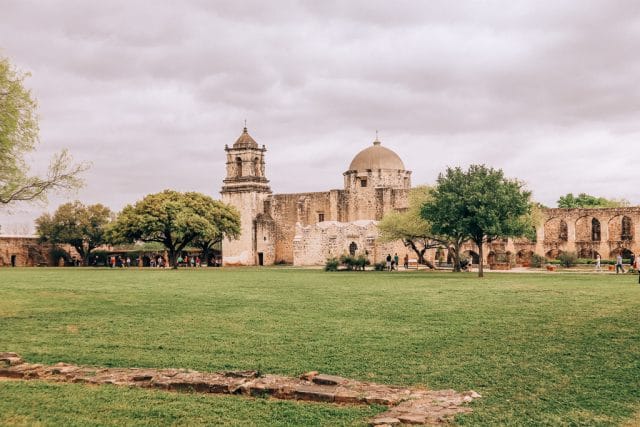 4. San Antonio Mission National Historical Park
When you're looking for fun things to do in San Antonio Texas, don't miss this. Seriously, don't.
Home to four of San Antonio's five 18th-century missions, San Antonio Mission National Historic Park covers nine miles, offering visitors the opportunity to get up-close and personal with these historic buildings, as well as enjoying the beautiful scenery.
5. Japanese Tea Garden
San Antonio's Japanese Tea Garden was originally a rock quarry. In 1915, the city parks commissioner decided the spot would be perfect for a lily pond, and over the years, the site has grown to become the beautiful tea garden that it is today as well as a Registered Texas Historic Landmark and part of the National Register of Historic Places.
6. San Antonio Botanical Garden – One of the most beautiful things to do in San Antonio Texas
The San Antonio Botanical Garden is a 33-acre tribute to the beauty of nature. A nationally-recognized botanical garden, it offers myriad plants and blooms to enjoy, displays, educational opportunities, and more. It also features a research and conservation facility.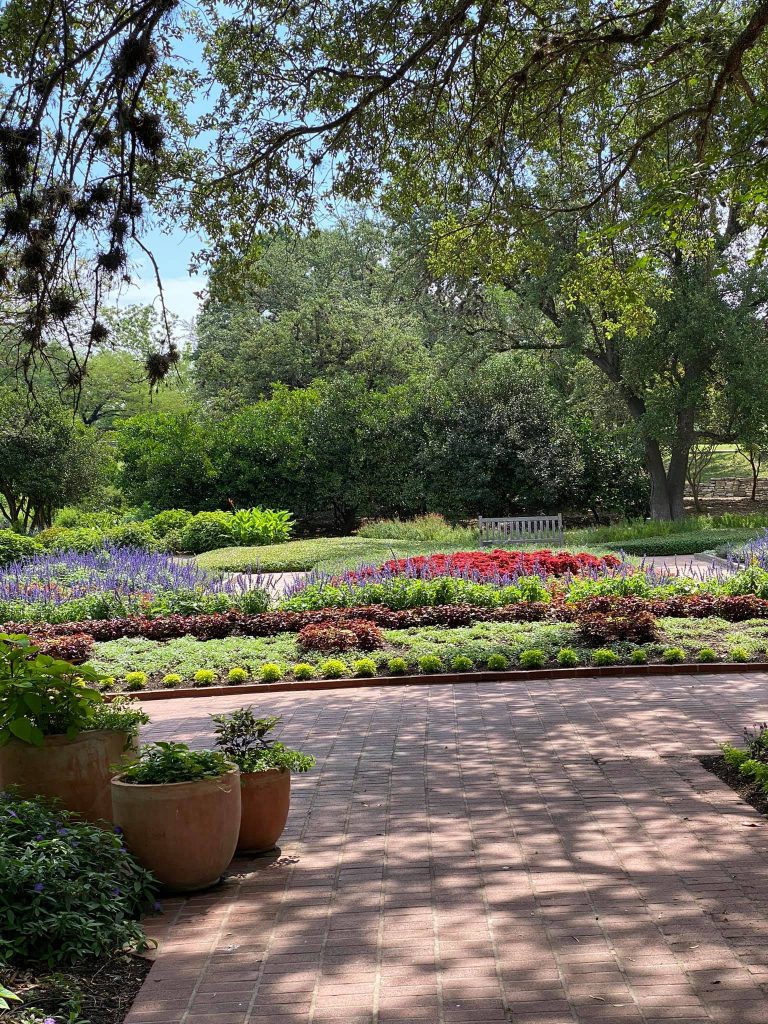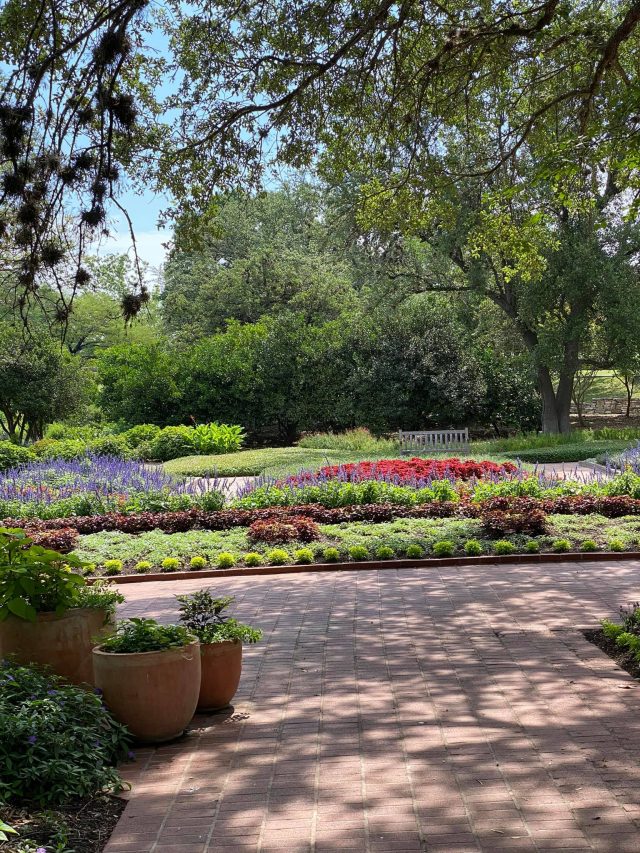 7. San Fernando Cathedral
The San Fernando Cathedral boasts impressive architecture and impressive history. Founded in 1731, this cathedral is the oldest continuously functioning religious community in Texas.
If you're a Catholic, attending mass here is very meaningful. Even if you're not, the mass is very beautiful and you absolutely don't have to be Catholic or Christian to attend, as long as you're respectful and quiet.
8. Tower of the Americas
The Tower of the Americas, located in downtown San Antonio, is a 750-foot building with observation deck offering panoramic views of the area, a revolving eatery, a stationary bar, and a 4D adventure ride.
I always called this "The Downtown Tower" when I was a little girl. I think I was well into my teens before I realized it had another name.
9. King William Historic District
Take a drive through San Antonio's first suburb. The 25-block King William Historic District was first settled in the late 1800s by wealthy German merchants and showcases historic mansions and gorgeous landscaping.
10. Pearl Brewery
Pearl Brewery was once the largest brewery in the entire state. Today, this former brewery is a San Antonio landmark offering events, exercise classes, a culinary institute, and more. It's known today as "The Pearl" or "The Historic Pearl." Visitors can also learn about the supposed hauntings surrounding the brewery, as well.
If you feel like a splurge, I recommend The Hotel Emma. While you can get a little bit of the experience by looking around their lobby or eating in one of their restaurants, staying in one of their guest rooms is an experience that is absolutely unsurpassed.
11. Pearl Farmers Market
Held at the Pearl Brewery, the Pearl Farmers Market is a huge open-air market offering everything from a wide variety of produce to crafters, gifts, and much more.
12. Briscoe Western Art Museum
Located in the San Antonio River Walk, the Briscoe Western Art Museum features a collection of Western art and artifacts focusing on American cowboys, Native Americans, Vaquero, and other cultures that played pivotal roles in the American West.
13. McNay Art Museum
McNay Art Museum, a gigantic Mediterranean-style mansion houses 22,000 works in several different galleries, including medieval and renaissance art, sculpture, and mixed media. The museum also offers educational opportunities as well as tours.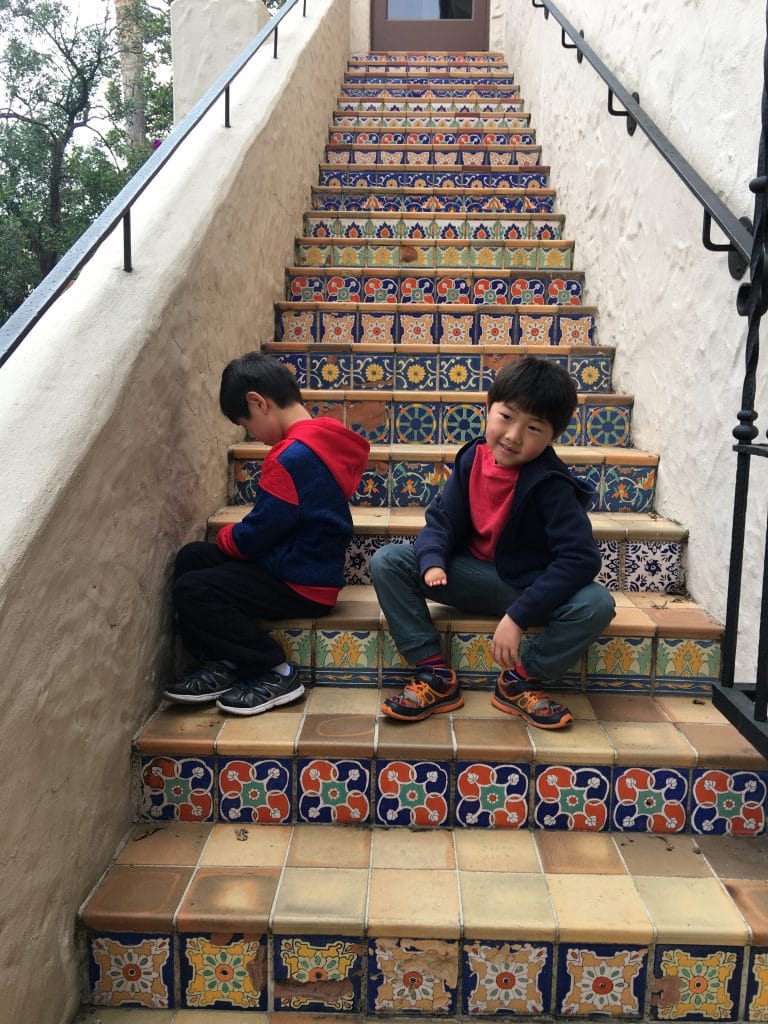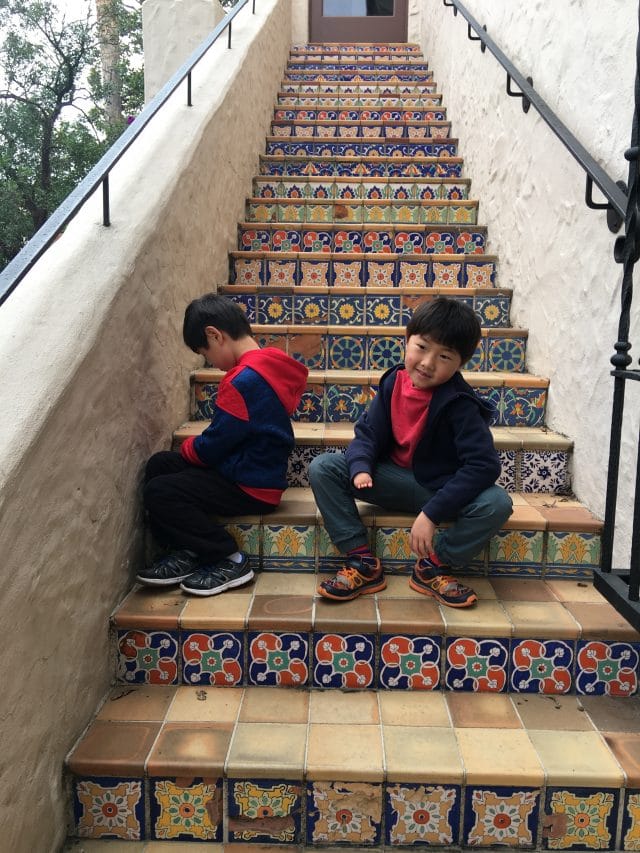 The entire campus is 25 acres and the outside grounds and patios are fun to explore, too.
There are static and rotating exhibits, so the San Antonio locals regularly get something new and fresh. There may be an extra charge for rotating exhibits, so check their website before you visit.
There are some lovely tiled steps on the grounds that are generally known as one of the most "Instagrammable" places in San Antonio. If you don't get to the McNay, look for tiled steps on the Riverwalk.
14. Majestic & Empire Theatres
The Majestic & Empire Theatres, founded in 1929 and 1914 respectively, have been offering live entertainment for over 90 years. The architecture is stunning and just being in the lobby is an experience.
The Majestic is home to Broadway series entertainment and small concerts and music shows. The Empire is smaller and usually hosts smaller acts.
15. Main Plaza Conservancy
Main Plaza Conservancy is a non-profit dedicated to preserving and promoting the culture and history of the heart of the city. Its goal is to foster a sense of family and community, as well as keeping the history and the heritage of the city alive for years to come.
16. The Buckhorn Saloon & Texas Ranger Museum
The Buckhorn Saloon has been a popular gathering place for locals and visitors for over 135 years. Visitors can enjoy a meal and a drink here, and later, they can explore over 500 different animals from around the world, head to the Toepperwein Shooting Gallery, and visit the Texas Ranger Museum where they can see antique revolvers, automatic handguns, shotguns, badges, photographs, and a wide variety of other memorabilia.
If you want to learn more about the Texas Rangers, there's a museum in Waco (about three hours drive from San Antonio) that has a museum dedicated to their history.
17. The San Antonio Museum of Art
Housed in the historic Lone Star Brewery, the San Antonio Museum of Art houses permanent collection of Egyptian, Greek, and Roman artifacts, along with Asian, Latin American, and American contemporary art and paintings. In addition, the museum offers a variety of education and enrichment programs.
18. The Shops at La Cantera
Because shopping is always fun, The Shops at La Cantera is a great stop. The open-air shopping mall offers 189 stores offering everything from children's clothing to sports and fitness and thirty-one different dining options.
19. Battle for Texas: The Experience
Battle for Texas: The Experience is a museum experience like no other. Fully immerse yourself in a comprehensive collection of Alamo artifacts, sights, sounds, and smells, as you make your way through the 13 days that gave birth to the state of Texas. It's a 22,0000 square-foot attraction with 11 unique, thematic galleries, highlight Davey Crockett, Jim Bowie, Sam Houston, and more.
20. Natural Bridge Caverns
Natural Bridge Caverns is actually just outside San Antonio, in beautiful New Braunfels.
The largest underground attraction in Texas, Natural Bridge Caverns offers daily guided tours allowing guests to explore large underground chambers and see huge formations, the largest of these chambers bigger than a football field. Above ground, visitors will discover rocks, minerals, and rough-cut gems at the Natural Bridge Mining Company Sluice.
Experience the Best Things to do in San Antonio
From historical sites to live theater and even a farmers market, there's no end to things to do in San Antonio. Head to this beautiful city to experience all the history, beauty, and arts for yourself. With so much to do, you'll find a new adventure around every corner.