When will Disney World Reopen? Your questions answered!
(This post may contain affiliate links. Read my full disclosure.)
When will Disney World open? Is Disney World Open? Like many of you, I've been wondering, waiting and watching the news to find out when will Disney World reopen? I've finally got the details – fresh off the press – of the reopening plan for Disney World. Keep reading!
When will Disney World Reopen? Your questions answered!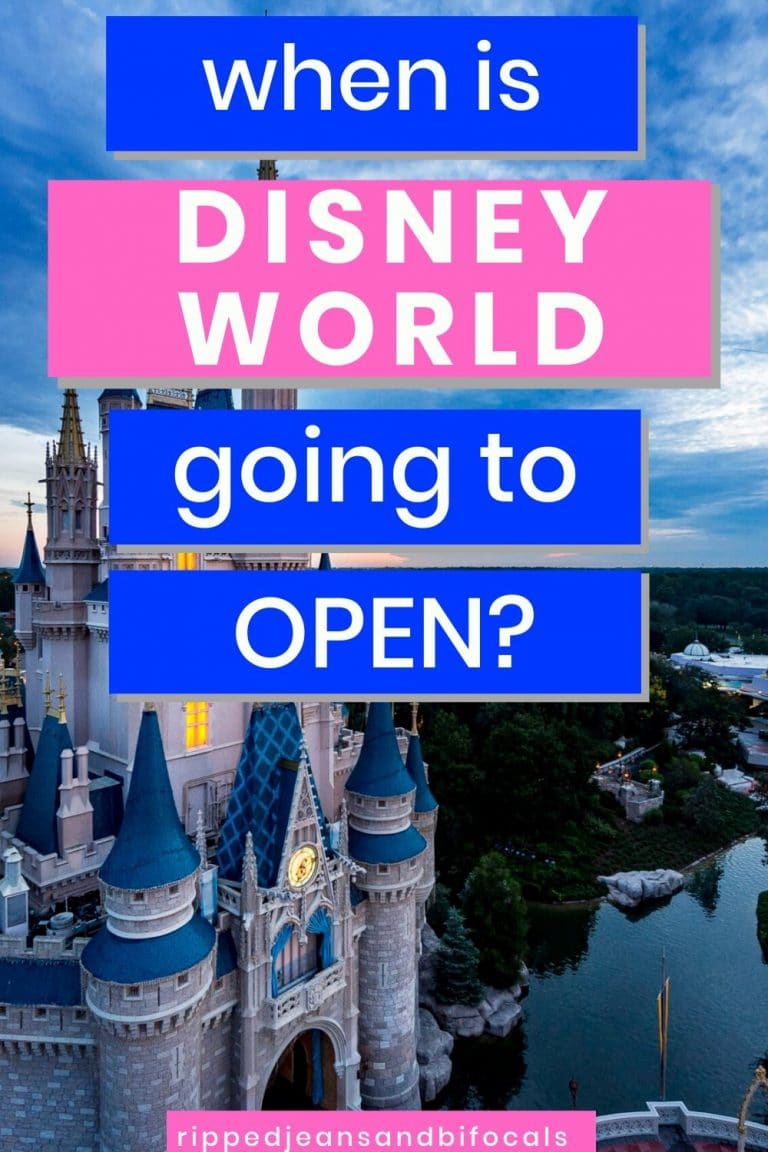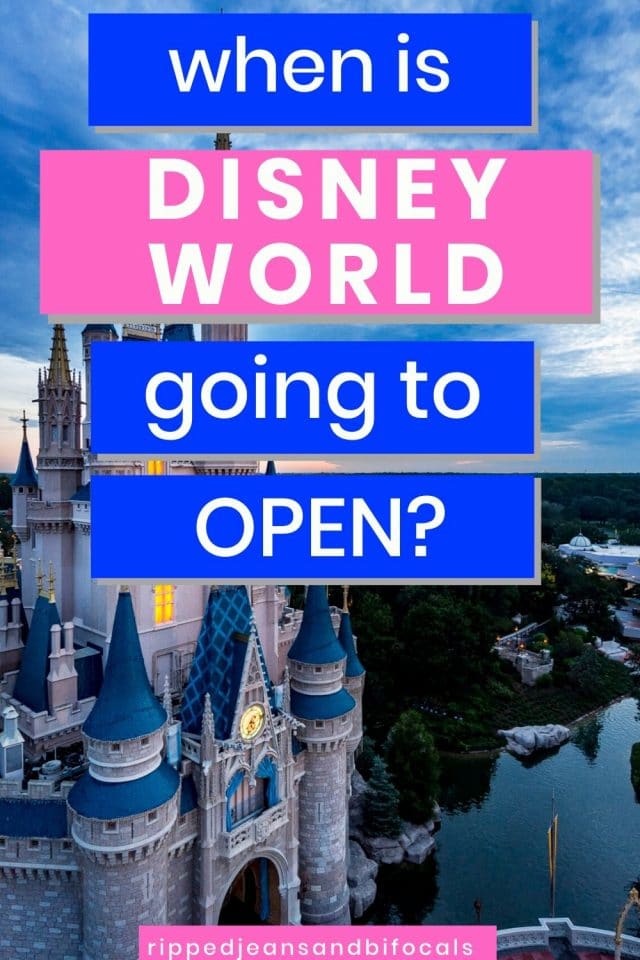 Walt Disney World reopening dates (as of May 27th)
Magic Kingdom and Animal Kingdom will open July 11th.
Epcot and Hollywood Studios will open July 15th.
I know! I'm doing the happy dance, too!
What can you expect when Disney World Reopens?
Masks will be required for guests and cast members.
Temperature checks will be required for guests and cast members.
No fireworks, character meets, or parades.
Reservations will be required. Ticket sales and hotel reservations are currently on hold. Disney is currently assessing the situation based on current tickets already purchased and also making a plan for how Annual Passholders will be managed.
Other info you might need
Disney Springs is currently open. Masks and temperature checks are required.
No news – yet – on water park reopenings.
Disney Vacation Club resorts will be open to members on June 22nd. Yay! We're DVC members and this makes me so happy!
Fort Wilderness Resort and Campground will reopen on June 22nd.
Disney Vacation Club resorts at Vero Beach and Hilton Head will reopen on June 1th.
Related reading: Ultimate Walt Disney World Packing List with free printable
Will I be going to the reopening of Disney World? Should you?
We will probably not be going. We banked our Disney Vacation Club points for the year and cancelled our trip for late July. Summer is not my favorite time to go to Orlando and we usually try to schedule our trips very early in the year or in November. That said, I am so excited about this news and it does give us some options for summer.
As DVC members, we really enjoy the resorts and have even scheduled short vacations where we don't venture into the parks and just focus on fun at Disney Springs and the fabulous pools.
Whether you should or shouldn't go immediately upon reopening is a personal choice. Obviously, if someone in your family is immune compromised or sick then more caution is warranted. We are longtime Disney lovers and we trust that they're opening in a safe, responsible way and we can't wait for our next visit.
I will keep you updated as things unfold but for the very latest information, the Disney Parks Blog is always the best source for info.
You might also like:
Walt Disney World Do Overs: What I wish I would have known before our first visit