Southwest Airlines Change Policy
To book travel or not to book travel – that is the question. My answer to that is normally "Duh. YES. Book the trip" but like many people out there, I'm hesitating a little, not to mention worried about the existing trips we already have planned. While I'm trying not to give in to the coronavirus hype, it is impacting air travel right now. If you regularly fly Southwest Airlines, you might know about their very generous change/cancellation/refund policy. For those who don't know or might need a refresher, I'm breaking down Southwest Airlines change policy.
Southwest Airlines Change Policy – If your travel is up in the air (pun intended) let this ease your mind
If you have to change planned travel, hopefully you're already booked on Southwest Airlines. Whether you're cancelling a trip because your event was cancelled due to COVID-19 coronavirus, or you're afraid to travel or some entirely different reason, Southwest Airlines is the easiest airline to deal with by far.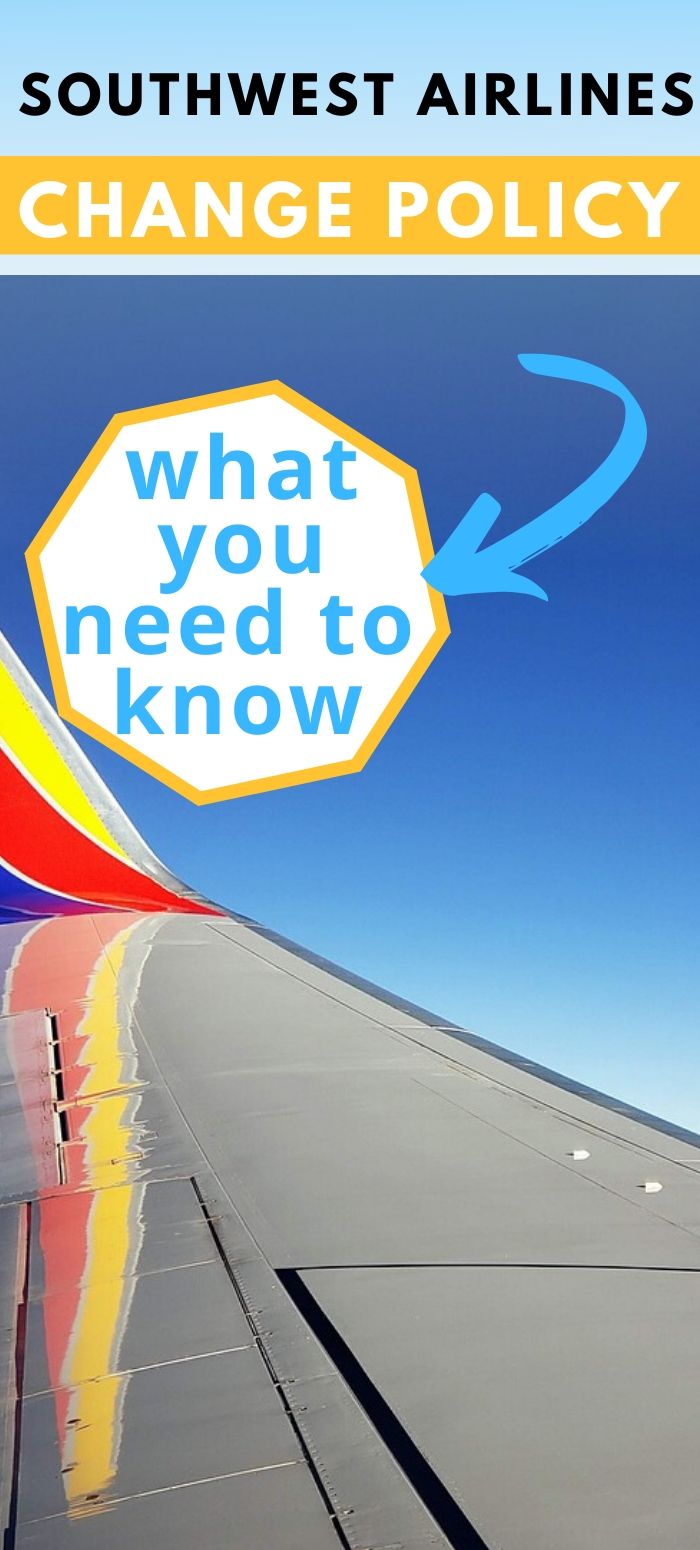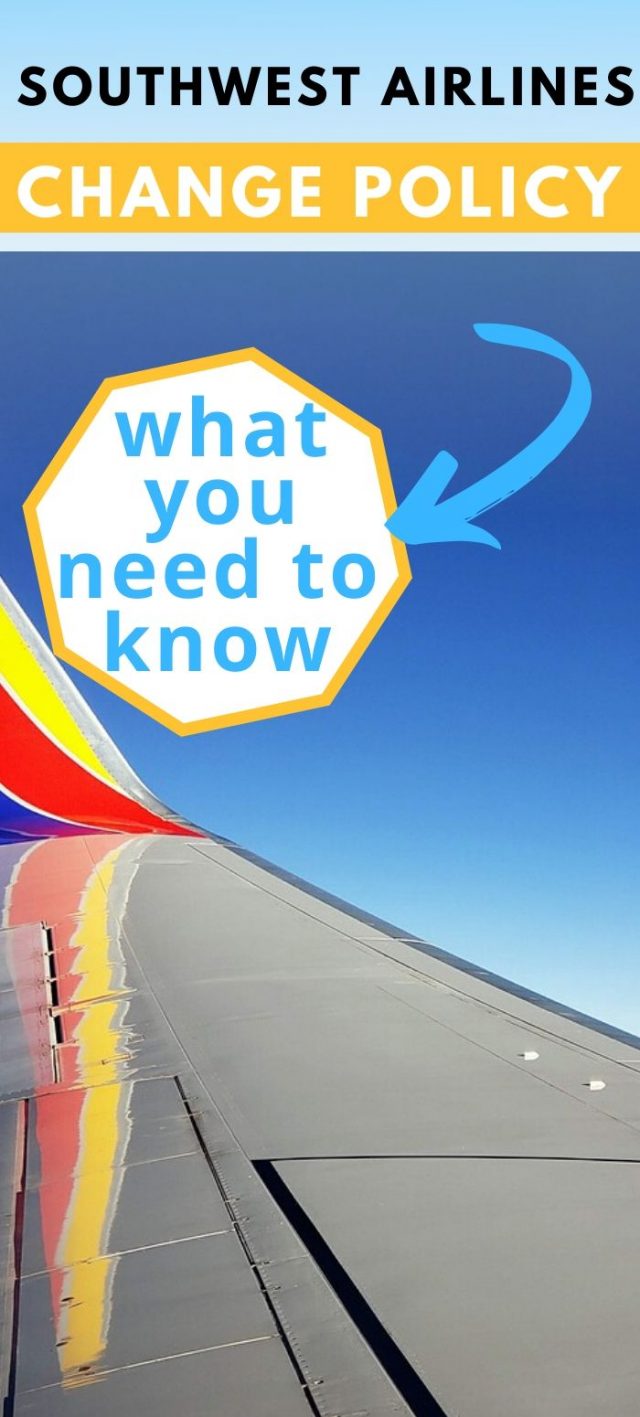 Related: How our family scored TWO Southwest Airlines Companion Passes
This is Southwest Airlines normal policy
Southwest Airlines change policy is the most customer friendly out there. Their change policy is set up so that a special Southwest Airlines coronavirus policy hasn't been needed. Other airlines will charge you a change fee on top of any fare difference.
Delta, American, and United all charge at least $200 plus any fare difference. Jet Blue charges $75 plus fare difference.
Cancelling your flight
If you'd rather outright cancel your flight, Southwest makes it easy to do that, too. If you're attending a conference or going on a cruise and your event was cancelled or postponed indefinitely due to COVID-19 coronavirus, Southwest makes it easy to just cancel your flight. How you get your money credited depends on how you paid for your ticket and what kind of ticket you bought.
Southwest Airlines Fare Categories
Southwest has three fare categories: Wanna Get Away, Anytime and Business Select. If you have a Wanna Get Away ticket (the cheapest) your fare will be deposited into your travel funds. You'll have a year to use the funds.
You will be able to see your travel funds when you log in to your Southwest Rapid Rewards Account. You'll also see the reminder on when the funds need to be used by.
If you cancel a Southwest flight purchased under Anytime or Business Select, you'll get the money credited to the original payment form. If you purchased a flight with points you will immediately get your points back.
Just don't be a no-show
You can cancel your flight up to 10 minutes before the scheduled takeoff time. In my opinion, that's cutting it pretty darn close but a day before cancellation is definitely doable.
No questions asked – And its easy!
You don't have to explain why you are choosing to cancel and your reason doesn't have to be vetted by anyone at the airlines. Simply log in to your Rapid Rewards account and look at your upcoming flights. Once you select "cancel flight" follow the prompts and make your choice on how you want your refund, if applicable. We almost always book the Wanna Get Away fare, so our only option is to have the credit placed into our Travel Funds.
A quick word about fare sales in the time of the coronavirus
Southwest Airlines fare sales come out about every two weeks – usually on a Tuesday. The best way to keep up with any fare sales is to subscribe to their emails and check out what is on sale. Their most recent fare sale had some pretty sweet deals that I'm sure were in response to the COVID-19 coronavirus since less people are traveling.
Some of these fares are super enticing so if you feel comfortable booking, now is probably the time to be on the watch for those emails. If you see a fare drop on a fare you've already booked, you can still get that savings.
My husband and I have been booked on a mid-March Vegas flight for a couple of months. We saw a fare drop with this most recent fare sale and we called Southwest to get our fare adjusted – it turned out to be a difference of over $400 so we were pretty tickled about that. This isn't automatic, so pay attention and claim your adjustment. I think there's a way to do this online, however, we opted to call. I've known of this policy for awhile and this is the first time we took the time to claim the adjustment.
Bottom Line – You might still be hesitant to travel and that's OK
It seems like the information about COVID-19 coronavirus are changing every day and people have vastly differing reactions to it. I feel like I see two extremes – people who are booking travel and cruises and people who are buying all the hand sanitizer and toilet paper and self-quarantining. And, if that's you hoarding basic supplies, STAHP it. Also, I'm starting to wonder if some of y'all washed your hands before January 2020. But, I digress.
If you want to plan travel or take advantage of cheap airfare, Southwest Airlines change policy offers you a virtually risk free to do it. You can plan that travel while the prices are low or rest easy about money already spent on airfare.
To get the latest on Southwest Airlines Corona Virus Policy updates, visit this page.