The Blue Hole Texas – How to plan your visit
The Blue Hole in Wimberly is one of my favorite swimming holes from my childhood. I love that I can take my kids here to make new memories. Here's what you need to know about visiting the Blue Hole Texas.
How to Visit the Blue Hole Texas
Here's everything you need to know about how to visit Blue Hole in Wimberly Texas. Spoiler alert: the Blue Hole is more green than blue but you should still go.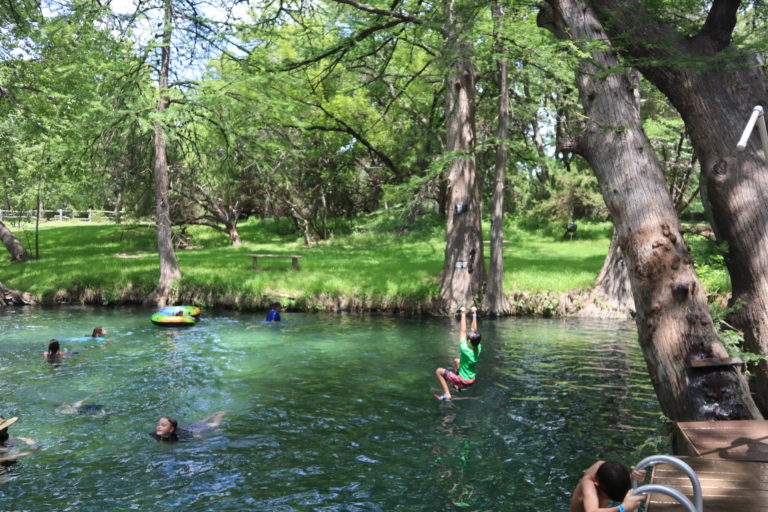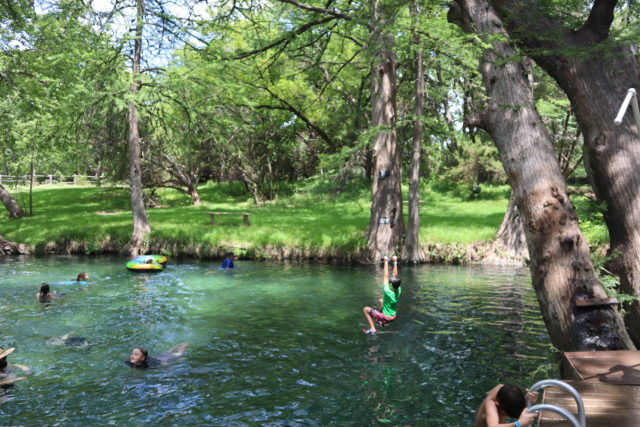 What is the Blue Hole?
The Blue Hole Texas is a naturally occurring swimming hole that is fed by Cypress Creek and is mere minutes from downtown Wimberley.
It's known for its beautiful, crystal clear waters, excellent swimming, and family-friendly atmosphere.
If you are looking to cool off in the Texas Hill Country, Blue Hole should be at the top of your list.
Taking my kids to Blue Hole is my nod to keeping summer with my kids simple. It's a great place to re-center.
The famous Blue Hole Swings
There are two rope swings at Blue Hole. Both are suspended from the towering cypress trees, accessible by climbing wooden boards nailed to the tree trunks.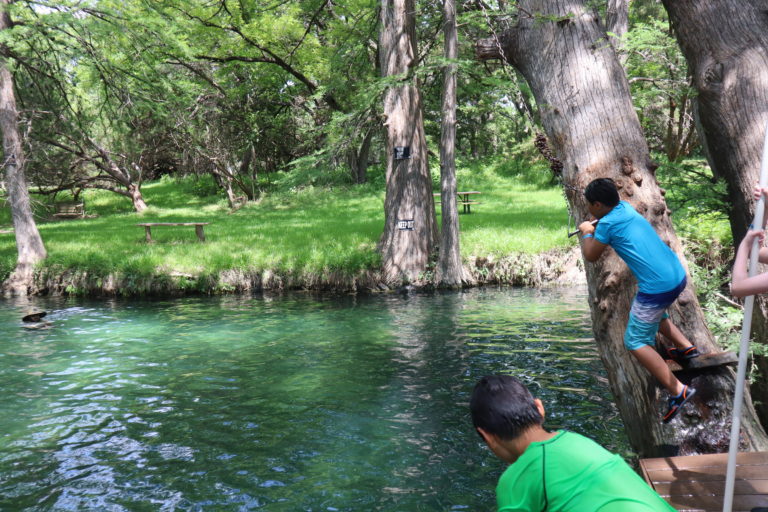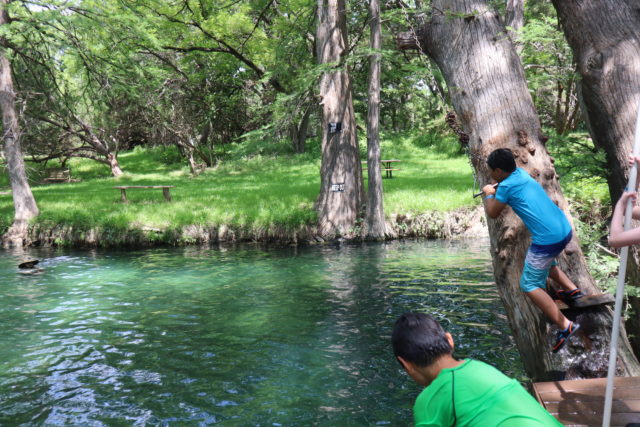 The shorter swing is perfect for children and the less-adventurous, while the second swing appeals to the more thrill-seeking (or at least taller) crowd.
The swings drop you into deep water so if your kiddos aren't strong swimmers, make sure they're wearing a flotation device.
If you want something a little more low key than swinging from the trees, take a float or tube.
What you need to know to plan your visit to the Blue Hole Texas
You can have the best time at the Blue Hole Texas. Here are some things you need to know to make your day at this swimming hole great.
Plan ahead
This is a popular swimming spot in the summers and reservations book up in advance, especially on weekends. Blue Hole Regional Park is managed by the city of Wimberly and you can scope out reservations here.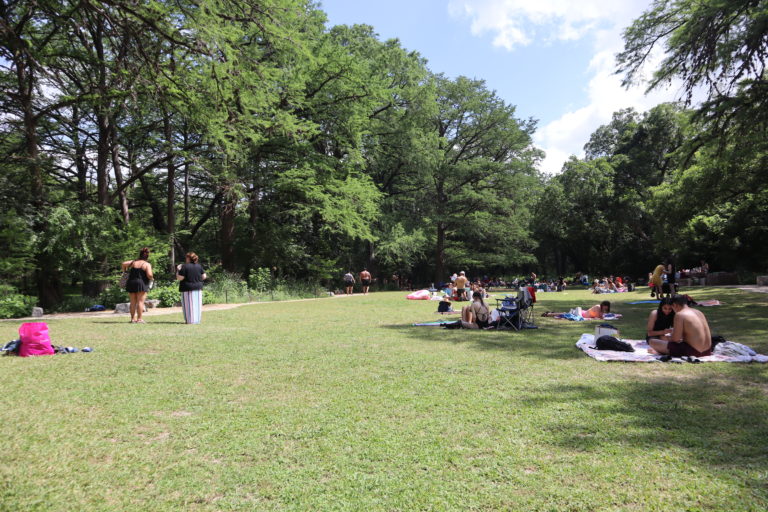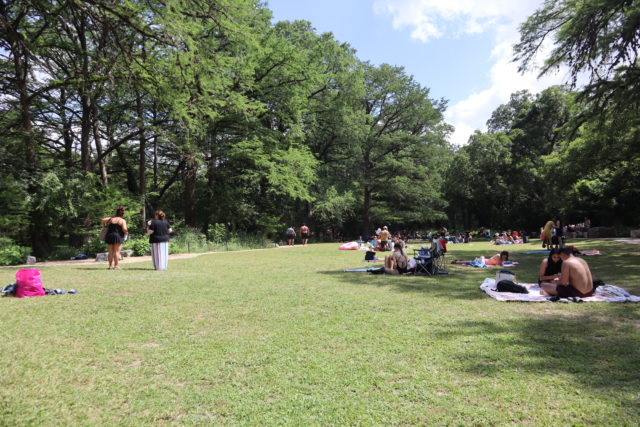 Swimming is open from May to September.
Make reservations online
There are two swim sessions per day – 9:00 to 1:00 and 2:00 to 6:00. You can come and go at any time during your window.
Pricing:
Adults (13-59) – $12
Youth (4-12) – $6
Seniors (60+) & military – $6
Wimberly residents (78676 only) – $6
Swimming reservations can be canceled for a 75% refund up to a week before the date and time of the booking. No refunds will be given for reservations cancelled less than a week before the date and time booking is scheduled. Reservations can only be canceled, not modified to a different date or time.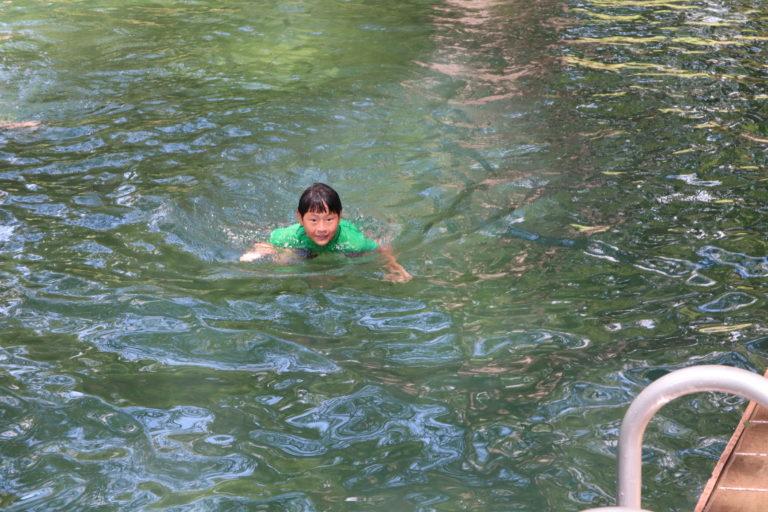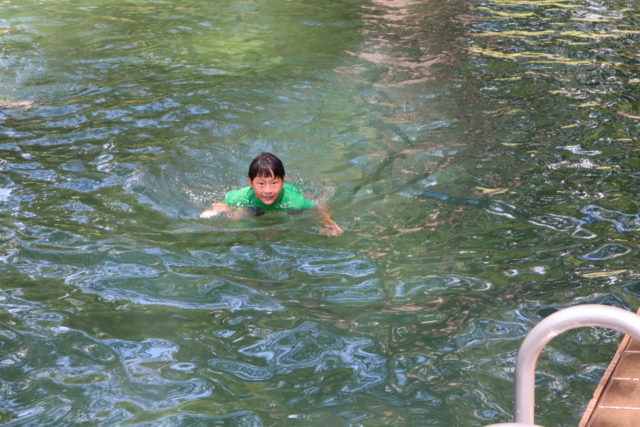 Enjoy your swim!
Bring everything you need for the day. There are no services at Blue Hole in Wimberly TX, aside from restrooms located near the entrance. Limestone picnic tables in (relative) shade are available for an additional charge when you book. There are no concessions.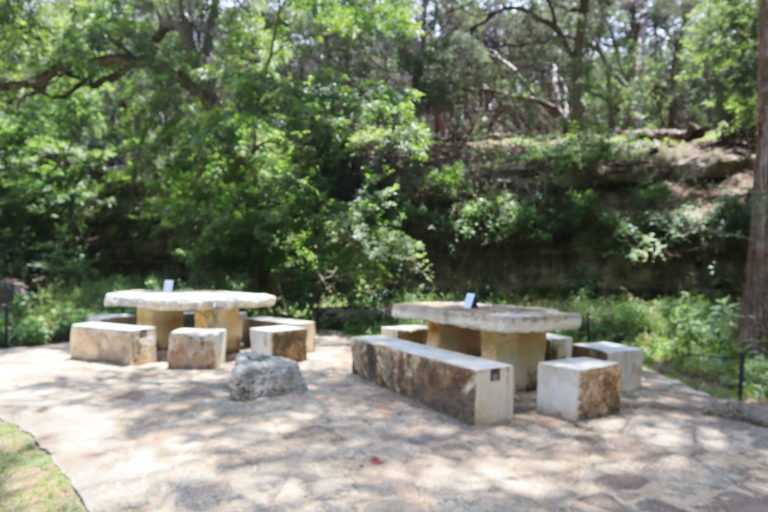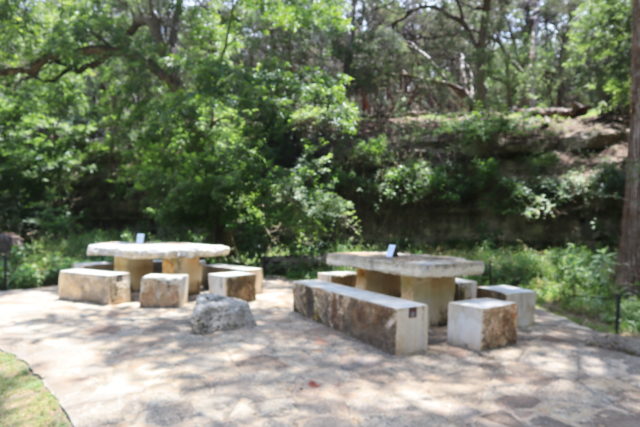 Other things you need to know
Payment is made online at the time of reservations.
The water is COLD. See also it feels really nice on a hot day.
There's a lot of shade in the water. Most of the swimming hole area is canopied by cypress trees – which is not to say you don't need sunscreen but I've never got sunburned at Blue Hole.
The water ranges from adult knee-deep to 20 feet. No lifeguards on site.
The other side of the swimming hole is private property. Signs are visibly posted.
There are other things to do in the park, including almost five miles of hiking trails and a playground. You only need a reservation for the swimming hole.
Things to bring to Blue Hole in Wimberly TX:
If this is your first visit, you'll want to be well prepared.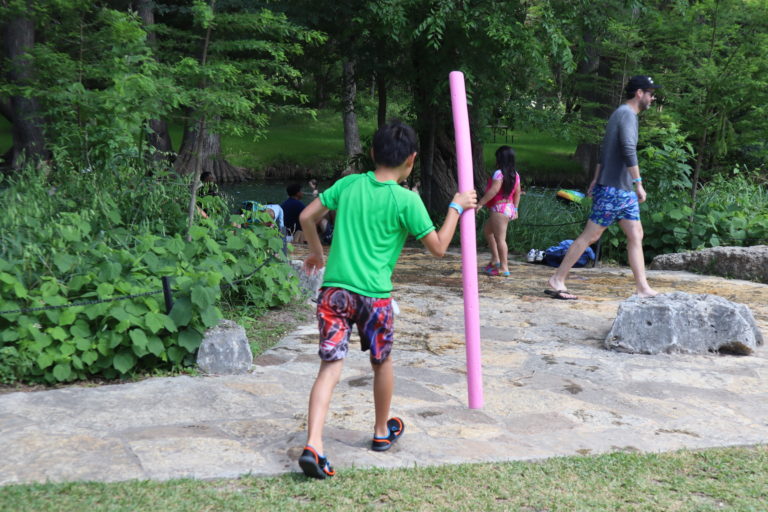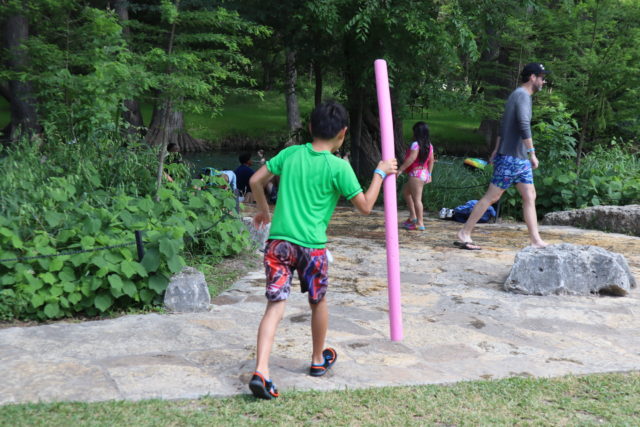 Canopy – (smaller sizes i.e. 12X12 are best. Small popup tents would also work)
Blanket – I love this one from Pottery Barn. It's great for all kinds of outdoor use.
Swim goggles, mask, or snorkel gear (the water is super clear here so you never know what you'll see)
Picnic lunch – there are no services on site – check out my favorite picnic cooler here. No glass or alcohol is allowed.
Bottled water or water jug
Sunscreen – while the canopy of Bald Cypress trees offers a lot of shade in the water, you still want to protect yourself from those rays.
Pool Floats or tubes. I just ordered this one from Amazon. We had floats like this at Disney's Beach Club and they're awesome.
Sunglasses
Water shoes of some type. The entrances to the water can be slippery and the bottom of the pool is rocky, which can be tough on feet. I wear my Keens Newport Sandals and they're great.
What you can't bring/do
Besides glass and alcohol, here are some other restrictions to keep in mind.
No pets, except for service animals
No fishing
BBQ grills are not allowed.
No smoking
You might also like:
Wassermann Wranch in Alpine Texas
Backyard S'Mores – Keep Summer Simple