(This post may contain affiliate links. Read my full disclosure.)
VIP Cream Cheesy Corn is a holiday tradition for my family – I make it at both Thanksgiving and Christmas. Every so often I'll make it at other random times of the year just because it's kind of a comfort food for me. It's not difficult, time-consuming or expensive to put together. Everyone in my family eats it without complaining. I'm not sure why I save it for special occasions only.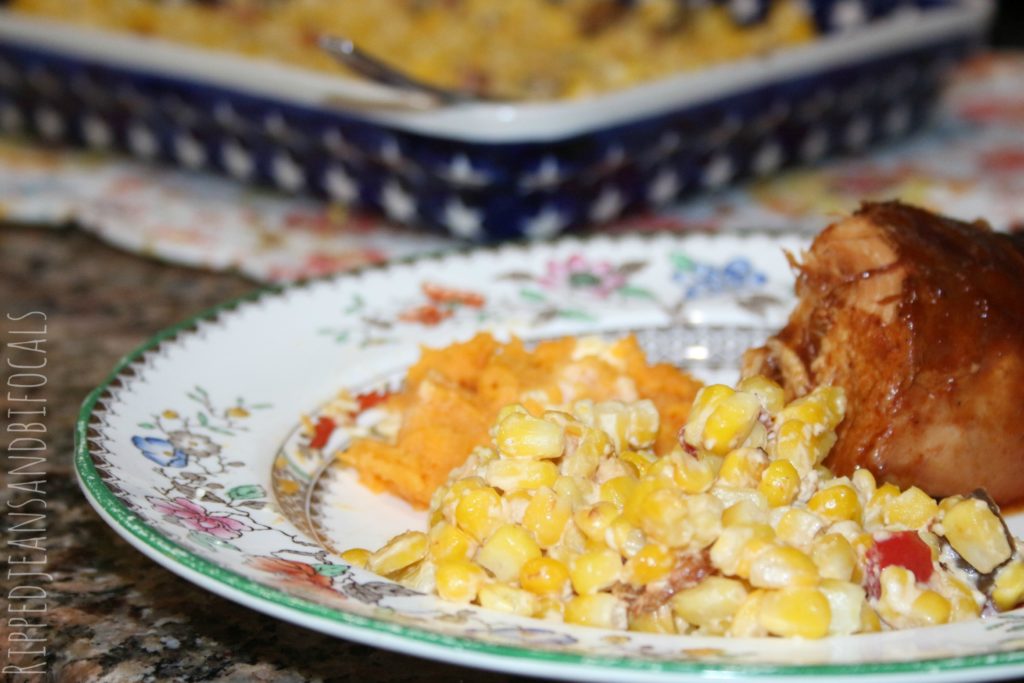 Like many people, my traditional holiday dishes stem from what my mom served during the holidays when we were growing up. For example, we always had homemade dinner rolls with REAL butter on Thanksgiving and Christmas. I always looked forward to the butter. It was the 70's and margarine was king. Remember that commercial where Mother Nature made thunder and lightning shoot out of her fingers because someone tried to convince her that Chiffon Margarine was butter? I digress but I always serve homemade rolls with real butter on the holidays.
The VIP Cream Cheesy Corn doesn't stem from my childhood. It became a tradition when I was in my early twenties, learning to cook and stumbling through learning how to make big holiday meals – which I have always loved to do. It's a lot of work and a lot of dishes but I love being in charge of Thanksgiving. I started making VIP Cream Cheesy Corn because I had something similar in a restaurant forever ago and after a few years of tweaking it, I've now got it practically perfect.
[amd-yrecipe-recipe:16]
This is easy to mix ahead of time and heat when ready. I've also transferred the completed recipe to a warm crock pot until I'm ready to serve. This tastes good without the curry and I'll often leave it out if I'm cooking for people I don't know well – curry isn't for everyone. If you're cooking for a larger crowd, this is easy to double or triple. I've made this for large gatherings in those disposable aluminum roasting pans and there are rarely leftovers.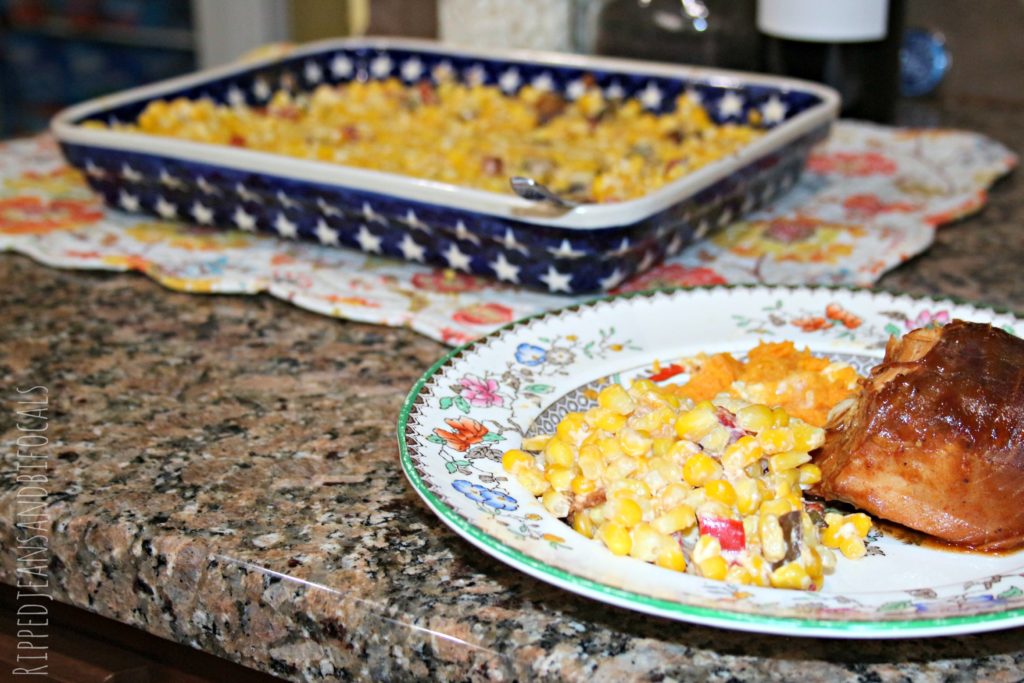 And yes, you really do need to use frozen corn. I've never tried this with fresh (although I imagine that would be yummy) but I have used canned corn and it just isn't the same. If you're looking to try something different for your next holiday meal, potluck or maybe just your next meatloaf night, give this one a whirl. I bet you won't be disappointed.


Thank you for reading!

A vote on Top Mommy Blogs helps my site a ton. It's super easy & one click helps me to be able to continue to bring you great content. Totally non-spammy…I promise!